This is a list of the most popular types of aesthetic clothing for those who are into aesthetic fashion. But before I start, I like to recall that the meaning of aesthetics is much wider than only fashion trends and outfits.
Aesthetics is a visual tool to help us identify things we truly love, regardless of what the Kardashians are wearing or of what is on the Vogue cover.
Related:
Everyone can wear aesthetic clothing
---
Black, Asian, plus size women, and every kind of woman in the world made a huge impact in the fashion industry by owning the power to create Instagram profiles wearing aesthetic outfits. All these aesthetic lifestyles made other women feel seen and belong in a way that we definitely didn't before social media.
As a black/Latina girl myself, the feeling I got was ¨This is so beautiful and magical, like in a Disney movie. This girl with a gorgeous pink feed and flowy dress with 50,000 followers and curly hair is brown like me. I feel represented. I can be a Disney princess too¨. With this huge change in the form of how the public consumed fashion, in a much more accessible way, the industry had to rethink and adapt.
Aesthetics is a visual tool for every woman that expresses certain lifestyles, and that extended to fashion.
Why am I creating this aesthetic clothing list?
---
I started this magazine focusing on organizing beauty, decor, and fashion by aesthetics with a big purpose in mind: to not be just another media outlet desperate for ranking on Google creating shallow and quick articles. For me is really important to actually connect with people and make my content useful, personal, and authentic.
When I saw the new digital meaning given to the word aesthetics for the first time, on Pinterest in 2017, I immediately loved it.
It was incredible how those tiny fragments of random images with similar filters, colors, and shapes could tell me a story in a new, simple, and creative way. It was like a new word for style, or for Tumblr photos, but more fantastic and artistic. It was like ¨Wow, dark academia? So there are actually people who dress and live a little bit like Sherlock Holmes? How cool is that? What seemed possible only in fiction is so much more accessible now¨.
You don't have to have only one Aesthetic Style
---
As a graphic designer, I love how aesthetics can guide us toward what we truly love (imagine how sad it would be if all the world was black and white with straight lines?).
Fashion is the most influential expression of an aesthetic, after all, our clothes are one with our bodies. In consequence, aesthetic clothing is a type of visual information to help ourselves and outsiders create impressions about our identities, tastes, and current moods.
And yes, MOODS, is the name of this site and something I truly believe. The aesthetic is not about fitting in a box, it is about pursuing your moods, instincts, and intuition and expressing them with authenticity.
On a cold autumn day, I might feel like wearing a dark academia outfit to go to the movies, a rock aesthetic outfit to a music festival aesthetic, and feel like a baddie femme fatale on a date. For me, aesthetic clothes are like movie genres, we don't have to like or embrace only one type, it all depends on our mood.
We are complex beings, and our moods change, which means that what we feel changes, and is perfectly fine to express it in different ways.
The Most Popular Types of Aesthetic Clothing
---
Different than the terms ¨style¨, and ¨Tumblr outfits¨, aesthetic clothing came as a mix of tool and lifestyle that shows that every type of reality is possible and that we can make our favorite fantasies, somehow, real.
So, the aesthetic clothing types below are also a visual tool to determine your aesthetic style. I will write about the main elements and meaning of an aesthetic outfit identity and indicate the link for the complete list of that aesthetic lifestyle guide.
So, I hope the Fashion aesthetic list below is helpful to you. Click here for our list of aesthetics.
Dark Academia
---
Dark Academia is definitely among the top 3 most popular aesthetics. From The New York Times to Cosmopolitan, all the big media outlets have articles about this appealing aesthetic with an equally appealing style and symbolism. Dark academia fashion is about evoking Sherlock Holmes and a Vintage preppy student from Oxford in your outfit.
Dark Academia Clothes:
Colors: Sober, earthy tones, like dark browns, black, deep reds, and navy blue.
Clothing: Blazers, blouses, shirts, layers, turtle necks, sweater vests, button-up shirts, dress pants, plaid skirts, pinafores, linen shorts, Trench coats, thrift clothing, dress pants, pleated trousers, houndstooth blazer.
Patterns & Fabrics: Tweed, tricot, plaids, flannel wool, boiled wool, cashmere
Accessories: Beanies, leather accessories, socks, tights, vintage timeless jewelry, suspender
Shoes: flats, short heels, oxfords, loafers, doc martens
Fashion Mood: Classic, elegant, vintage, mysterious, cozy, smart, slightly dramatic, old soul, vintage heart.
Inspiration: English Preppy School from the 40s uniform, formal vintage workwear, Victorian (gothic).
Look and feel: Someone who studies English literature, someone who reads rare books, some obsessed with victorian mysteries, a 90s journalist
---
🕰 Dark Academia Lifestyle Posts
🕰 Dark Academia Clothing Posts
---
Light Academia
---
Similar to Dark academia, but replacing the gothic and gloomy visual elements with light colors, remoting to a classic, romantic Greek palette. While dark academia outfits are more popular during fall and winter due to their darker colors and heavier fabrics, light academia is for people with the same interest in books, poetry, and arts, but with lighter and softer colors, fabrics, and fewer layers, therefore, being more popular during spring and summer.
Colors: positive, creamy, and neutral tones, like white, beige, and soft brown. Details and high contrast with darker colors like black and dark brown
Clothing: tucked-in blouses and shirts, button-up shirts, pleated skirts, light flowy summer dresses, linen mom shorts and linen rompers.
Patterns & Fabrics: Tweed, lace, cashmere, polka dot, puff-sleeve, stripes, linen
Accessories: Fedora hats, leather accessories, ballerina short socks, tights, vintage timeless jewelry, suspender
Shoes: flat sandals and shoes, short heels, oxfords, loafers, white sneakers
Fashion Mood: Classic, elegant, vintage, romantic, poetic, slow
Inspiration: English Preppy School from the 40s uniform, light vintage summer outfits
Look and Feel: Someone who composes classical music, someone who studies ancient history, a 90s art student, a character from Pride & Prejudice
🏛 Light Academia Lifestyle Posts
Cottagecore
---
Cottagecore was likely the first aesthetic to become mainstream and adopted by the fashion trend industry. Cottagecore clothing is the expression of slow nostalgic and romantic life in the countryside. There are a few subgenres of cottagecore fashion, but romantic cottagecore and vintage cottagecore are the most popular. The clothes reflect simplicity, romance, and innocence.
Colors: Mostly soft colors for girly cottagecore (especially pink and lavender) and earthy tones for the slow vintage cottagecore
Clothing: Light and delicate clothing, long and midi flowy skirts and dresses, strap dresses, flutter sleeves, knitted cardigans with floral decals, corsets, embroidery blouses, and sweaters
Patterns & Fabrics: Florals, plants and butterflies prints, gingham, linen, plaid,
Accessories: delicate bowls, bandanas, aprons, scrunchies, hair ties
Shoes: flat shoes and sandals, laced boots,
Fashion Mood: Slow, rustic, romantic, feminine, cute, comfy, free spirit
Inspiration: Slow country lifestyle in a cottage, away from the modern world problems, tech and noise.
Look and feel: Someone who runs through flower fields for relaxing, someone who makes picnics in the garden, someone who reads romance novels, someone who loves to home bake, someone who talks to animals, a romantic with a wild heart
Famous Brands: SondeFlor, Breath of Youth, Simple Retro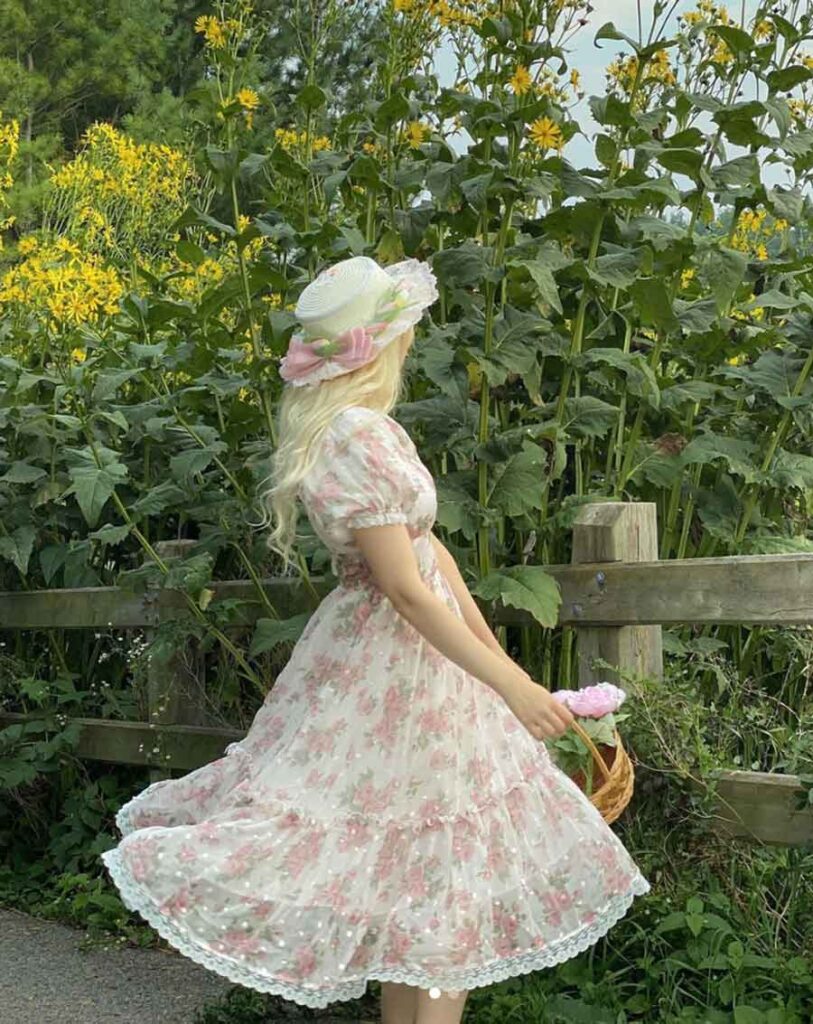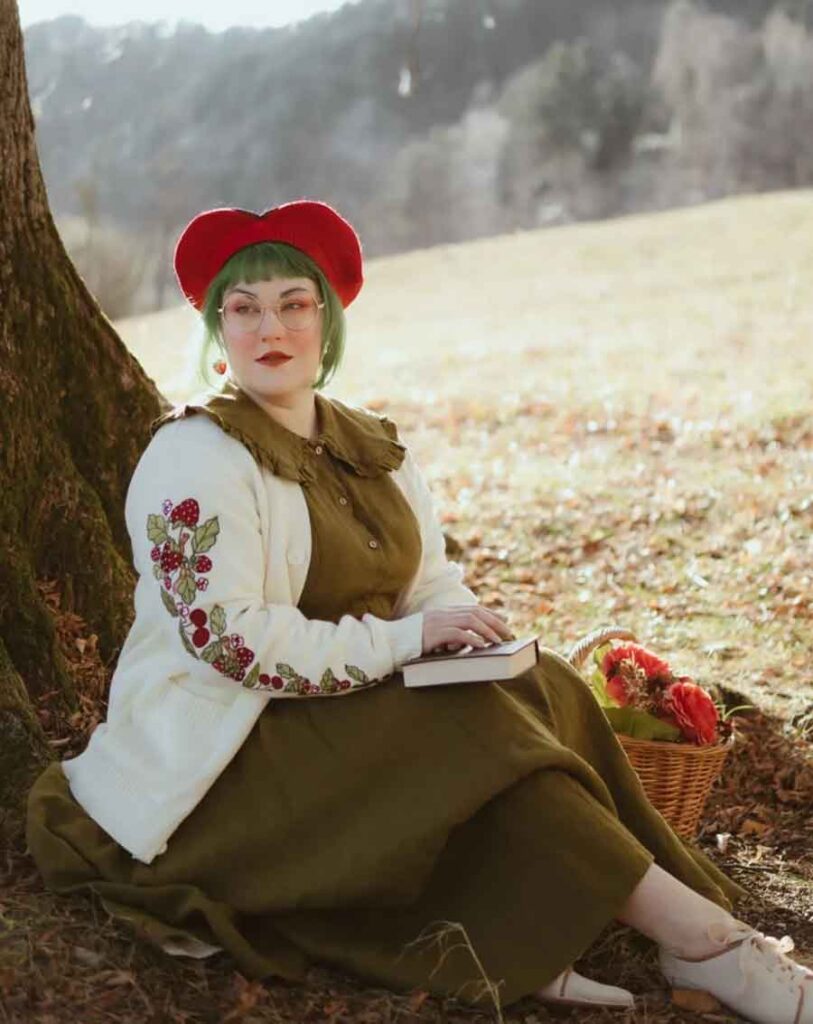 ---
🍓 Cottagecore Lifestyle Posts
🍓 Cottagecore Clothing Posts
---
Angelcore
---
In many cultures and religions in the world throughout history, we have the figure of angles. But when we think about the aesthetic, though, it is a very special part of Art history that composes this aesthetics and its extension to fashion: The cute and ethereal cherubins from the Renaissance and Neoclassical art. Those little angels used to be painted naked, which calls for extremely soft and light clothing that comes merged with the sophisticated and innocent aspect of the Renaissance paintings.
Colors: angelical vintage pastel colors usually resembling an ethereal and dreamy sky from the paintings, like soft blue and soft pink and white and creamy from the clouds.
Clothing: dresses, shorts, and crop tops
Patterns & Fabrics: silk, satin, flowy and light fabrics, clouds, florals, shells
Accessories: pink and gold pearls, vintage accessories from the Renaissance, floral hairclips
Shoes: barefoot, delicate flat sandals
Fashion Mood: spiritual, benevolent, loving, clumsy, free, naughty, feminine, natural, innocent baby angel mood, subtle sensuality from Greek Sculptures
Inspiration: unreachable beauty and purity of classicAngels and Cherubin from the Renaissance, Greek Aphrodite/ Venus (Cupid, in mythology, is the son of Afrodite)
Look and Feel: Someone who is unreachable and slightly childish, someone who daydreams, someone who likes sophistication but also expresses its innocent and clumsy side, someone who is comfortable and happy in their own body, like the goddess of love,
---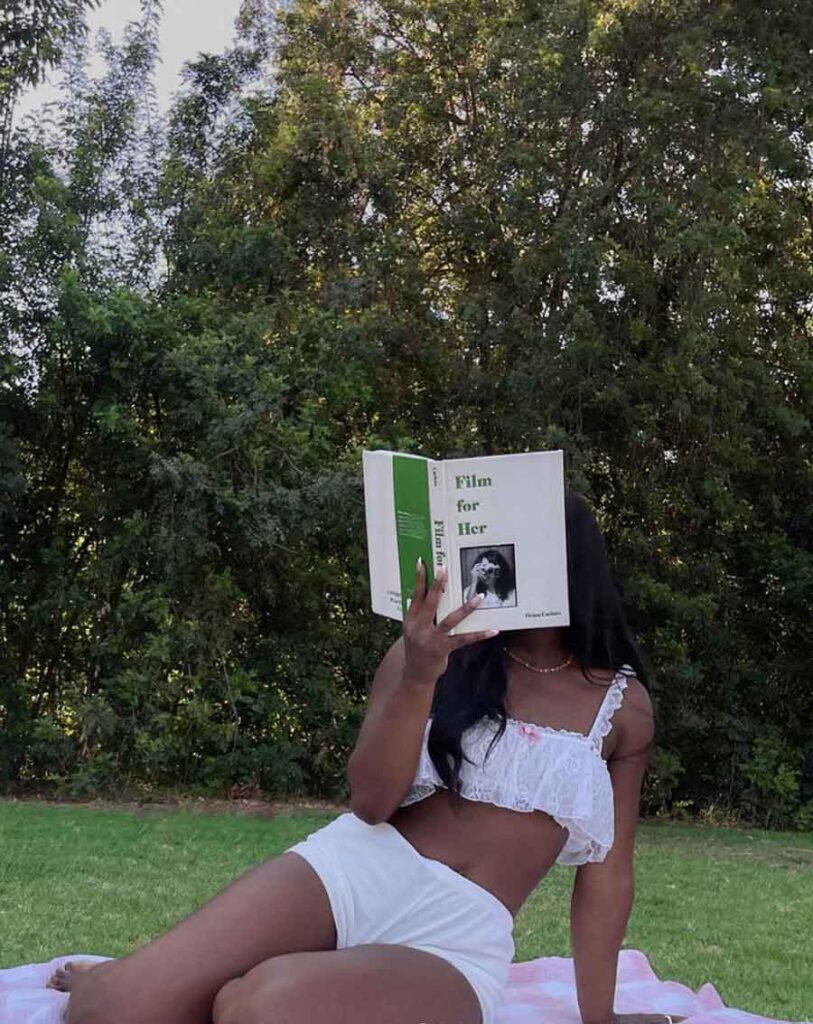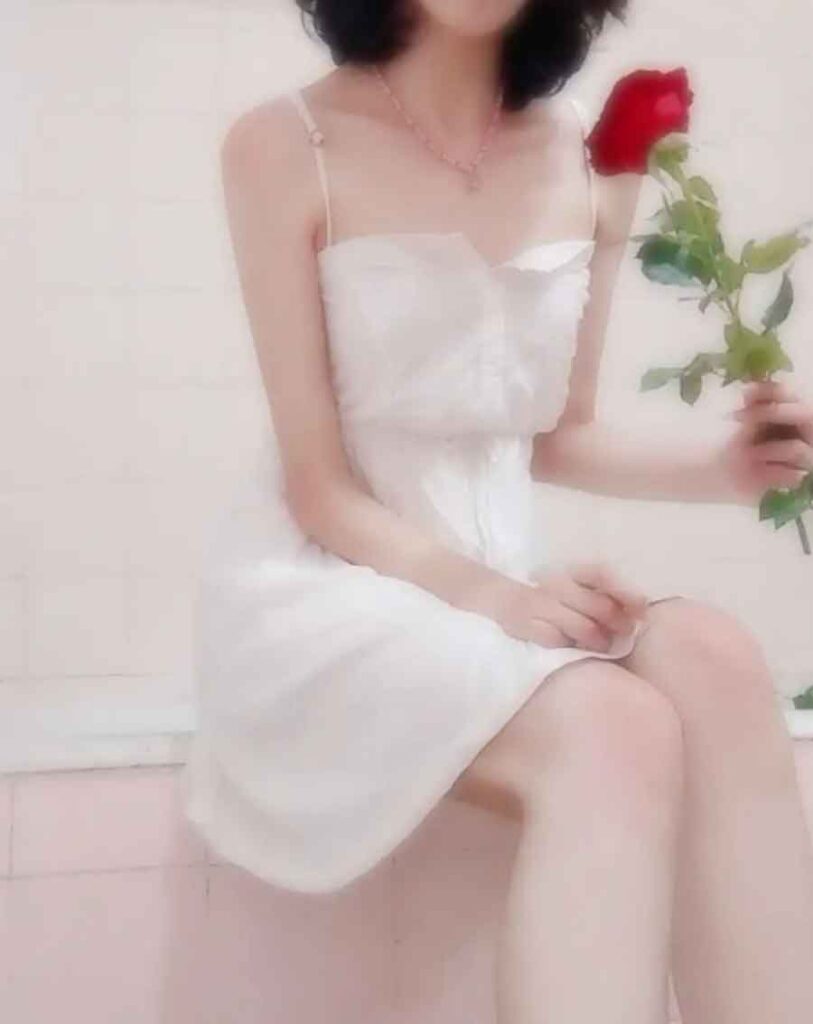 ---
👼 Angelcore Lifestyle Posts
---
Balletcore
---
Thanks to the Z generation, going to the mall with a ballerina outfit is now socially acceptable. The ballet aesthetic style consists in showing off the ultimate delicate and artistic side of you
Colors: light pink, blush, white and black
Clothing: short light ballet skirts, tutus, white pleated skirt
Patterns & Fabrics: tule, ruffles, satin, wrap sweater, pleated skirts, lace, transparency
Accessories: satin scrunchies on a hair bun, leotards, white tights
Shoes: ballets inspired flats, white sneakers
Fashion Mood: classic, elegant, graceful, delightful, royal, romantic, pretty
Inspiration: Classic Ballet
Look and Feel: Someone who is strong and delicate, someone who attends to opera concerts, someone with high sensibility, someone who is disciplined and resilient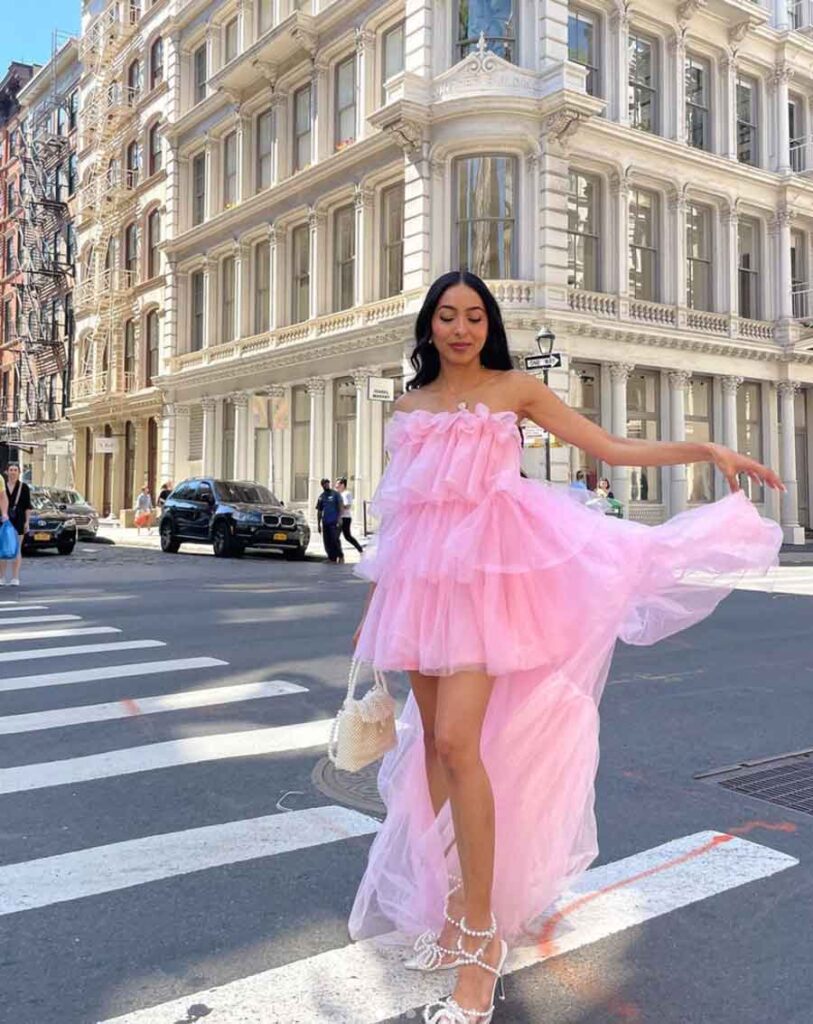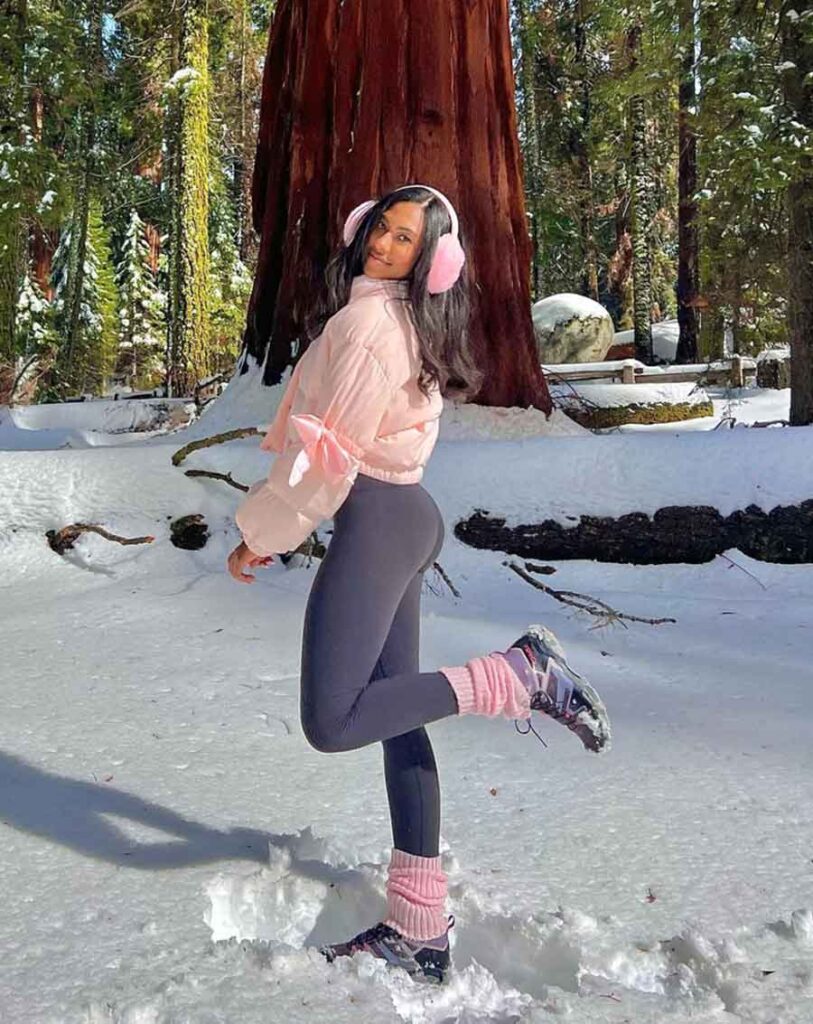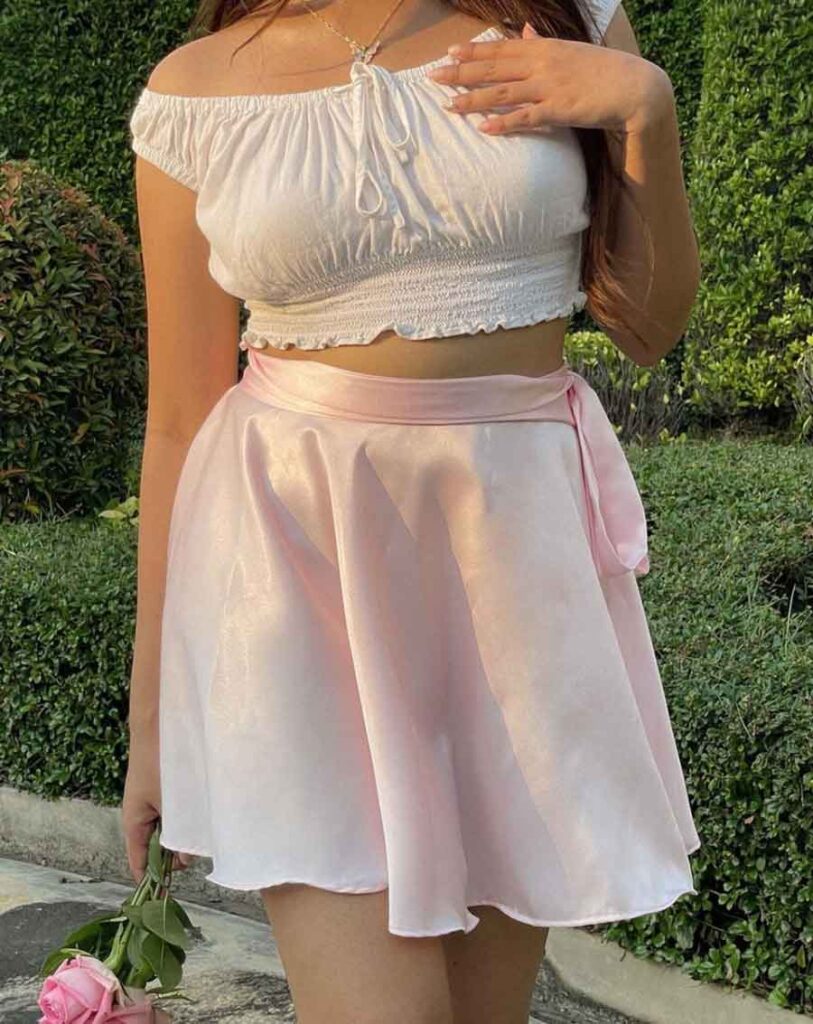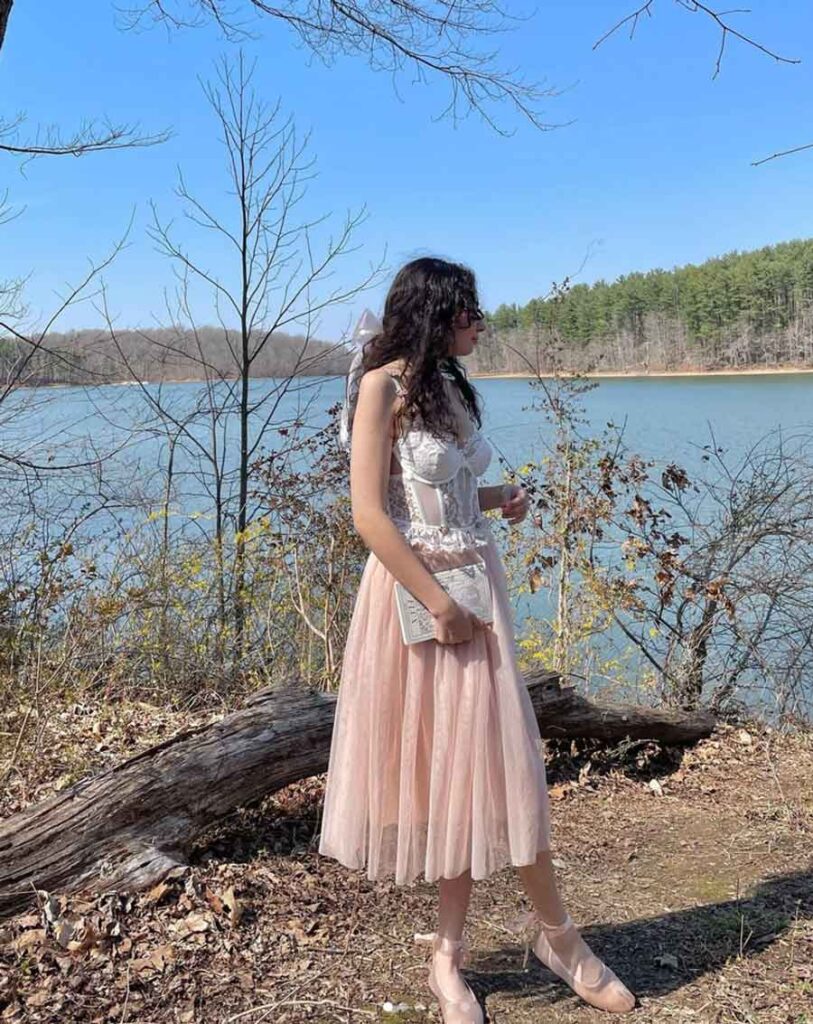 ---
Balletcore Lifestyle Posts
Balletcore Clothing Posts
---
Witchy
---
Witch! this word is so carried with meaning and symbology, so of course, to dress like a witch in the modern days is about wearing clothes that express all the essence that surrounds witchcraft: power, mystery, and existing as one with nature.
Colors: Purple, indicating power and ambition and black are the primary colors of this style. The main trait of being a witch is the connection with nature, so earthy tones are also very popular, especially among Green witches. Gold here comes as the main symbol of transformation because it relates to alchemy: transforming ordinary things in gold. And witchcraft is about this: transformation.
Clothing: loose dresses,
Patterns & Fabrics: natural fabrics like linen, starts,
Accessories: moon accessories, crystals, sophisticated black hats
Shoes: laced-up boots, pointy black heels and flat shoes, light, and

natural sandals

Fashion Mood: wild, natural, mysterious, powerful
Inspiration: Witches in general, from religion to history to pop culture.
Look and Feel: Someone who cultivates her own organic herbs and veggies, someone with a special magnetism, someone who inspires trust yet is vaguely threatening, someone who knows every tea recipe and what are they beneficial for.
---
🔮 Witchcore Lifestyle Posts
---
---
Minimalist
---
Together with Cottagecore and Dark Academia, minimalist configures the top 3 famous aesthetics on the internet. A fashion style basically represented by clean and minimal colors and aesthetics
Colors: Black, white, beige, caramel, grey, monochromatic outfits.
Clothing: Blazers, long coats, comfy-chic workwear vibes, comfy-chic sportswear vibes.
Patterns & Fabrics: cashmere, silk, linen,
Accessories: designer bags
Shoes: Chunk boots, white sneakers, designer loafers
Fashion Mood: Classic, elegant, low profile, rich, simple, smart
Inspiration: Minimalist type of luxury
Look and feel: Someone who is into fashion and knows all luxury designers, a businesswoman who owes a digital creative business, someone with extremely good and refined taste.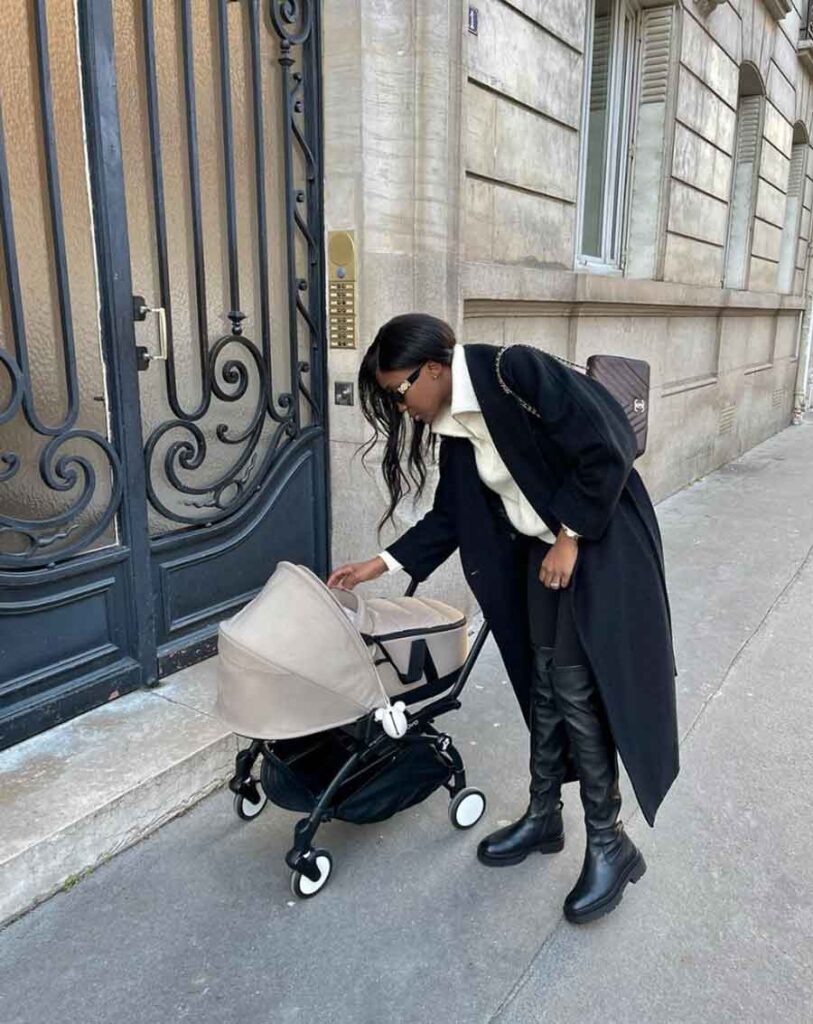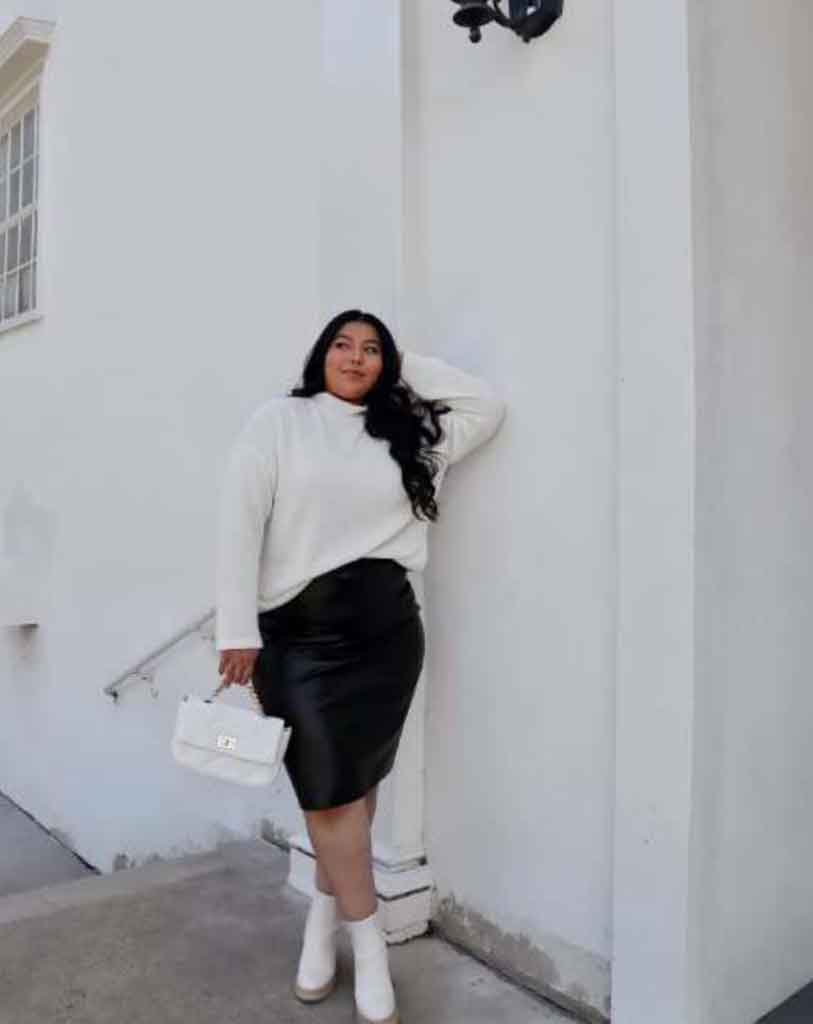 ▪️ Minimal Chic Clothing Posts
Royalcore
Royalcore, Regencycore (hello Bridgerton), and Princess core are in the same aesthetic fashion realm, although the royalcore outfits are usually more opulent and less delicate. The royal aesthetic clothes consist of a pretty mix of Versailles luxe with Rococo Cottage and Shabby Chic in the poetic outfits.
Colors: pastel colors, especially light pink and light blue a gold
Clothing: corsets, frilly dresses,
Patterns & Fabrics: frills, sparkles, gold and floral details, crisscross lass up details
Accessories: tiaras, rare jewels, heavenly pearls, over-the-knee tights, pearly, velvety, sparkly chockers
Shoes: Transparent cinderella shoes, lace heels, queen-inspired shoe designs,
Fashion Mood: Nostalgic, Fanciful, opulent, girly and powerful, ¨romantci power¨
Inspiration: Marie Antoinette, Bridgerton, Fairytale Princess
Look and Feel: A girl who lives her own fantasy, someone who would eat macaroons for breakfast, someone who loves to be spoiled, someone with a romantic-sophisticated, ¨blasé¨ behavior, someone of high status, someone who is confident, powerful, and whimsical
Popular Brand: Selkie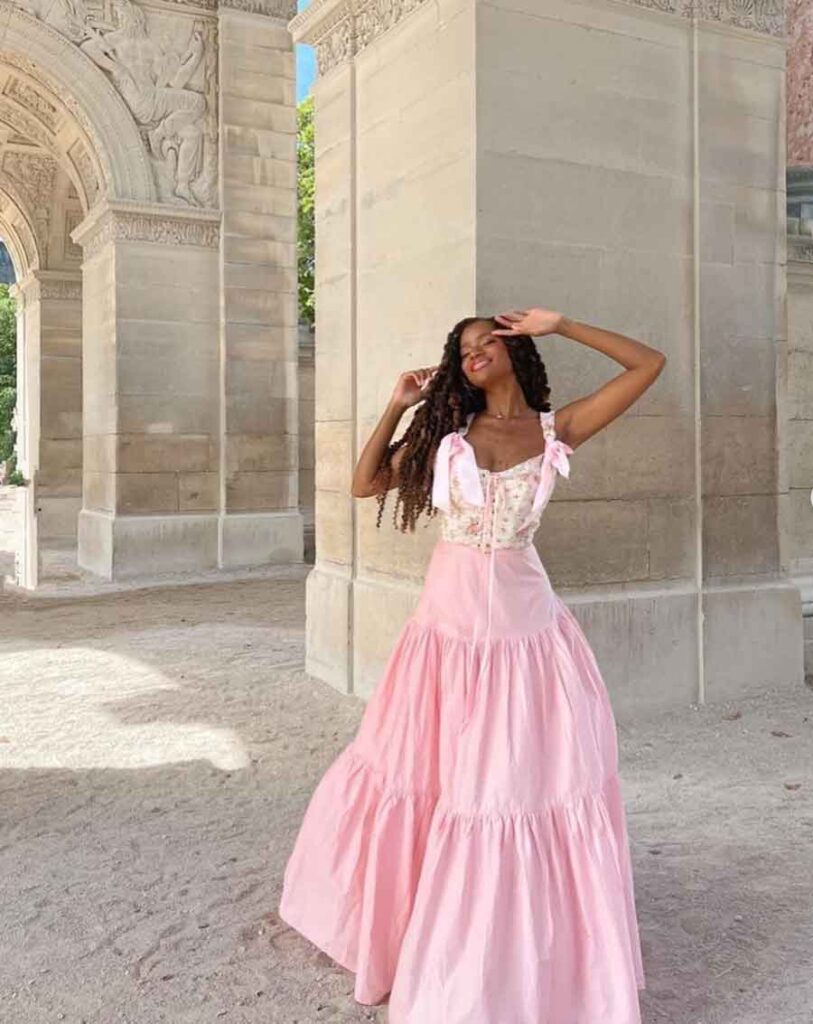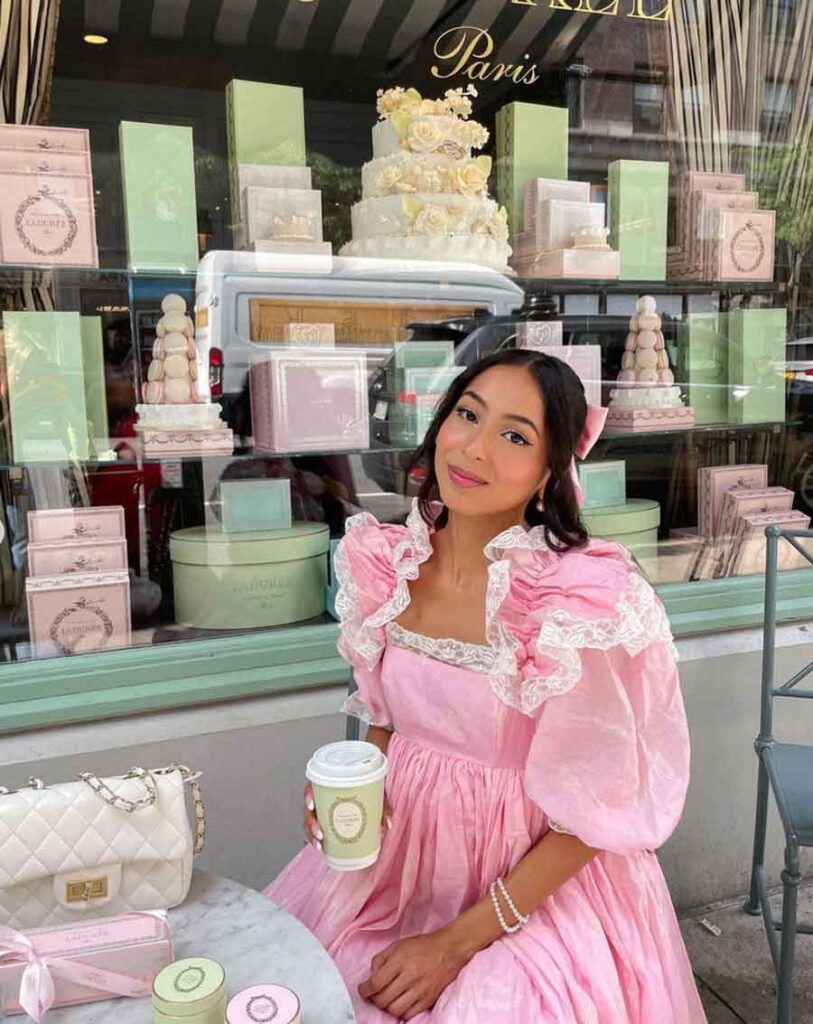 ---
👑 Royalcore Lifestyle Posts
---
Preppy
---
The preppy aesthetic clothes are about wearing the rich kids from American and British prep schools style. The preppy fashion also inspires the old money aesthetic but is more classic and vintage, while the preppy style comes with a modern appearance. Classic and tailoring are the highlights of this aesthetic fashion. Of course, you can reproduce a preppy aesthetic outfit without being rich. Preppy and dark academia fashion are quite similar, although the color range is wider for the preppy style.
Colors: navy blue, beige, neutral tones and red. pink for a girly preppy mood.
Clothing: tailoring, silk blouses, mini skirts with tights, knit sweaters, pleated tennis skirts, comfortable straight-leg pants, sweater vests, white collar shirts, pleated shorts
Patterns & Fabrics: Plaid, agile, cashmere, knit,
Accessories: expensive tights, over-the-knee tights tiaras, beanies
Shoes: designer loafers
Fashion Mood: Sophisticated, elegant, cultured, refined, classy, urbane, status quo, old-school.
Inspiration: Blair Waldorf, Ivy League students,
Look and Feel: Someone who is in a high position in the social pyramid, someone who inherited the family money, someone who is into golf and tennis matches.
Famous Brand: Ralph Lauren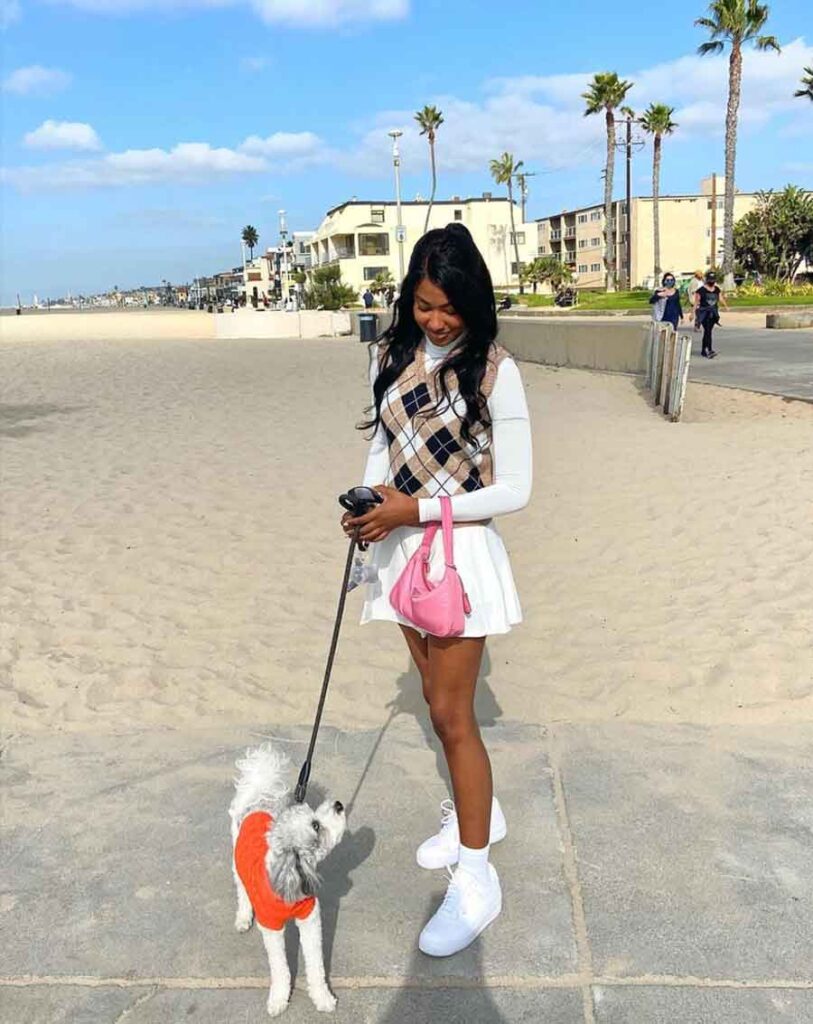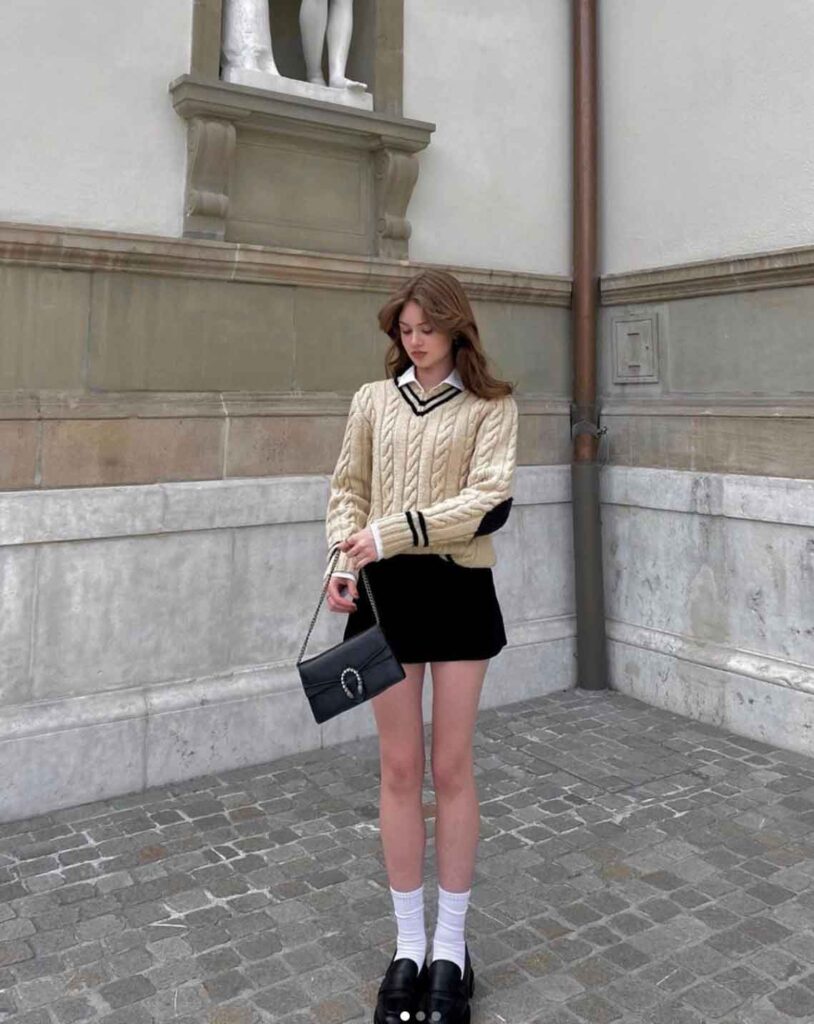 Related:
Baddie
---
Baddie clothes are pretty much about dressing like an intimidating, sensual millionaire Kardashian. Maybe you are not rich, but you can definitely express the baddie mood with the right baddie outfit.
Colors: nudes, red, gold, pink, black
Clothing: super tight clothes in nude and red to highlight the body curves, especially dresses. Extravagant clothes,
Patterns & Fabrics: glitters, silk, sparkles, gloss, fur
Accessories: sunglasses, branded jewelry, sparkly and gold jewelry
Shoes: laced-up heels, over-the-knee boots, transparent platform heels.
Fashion Mood: Desirable, threatening, self-sufficient
Inspiration: Kardashians, Rhiana
Look and Feel: Someone who doesn't give a damn about what people think, someone who earns her own money, someone who unapologetically loves money and luxury brands, someone who likes to spoil herself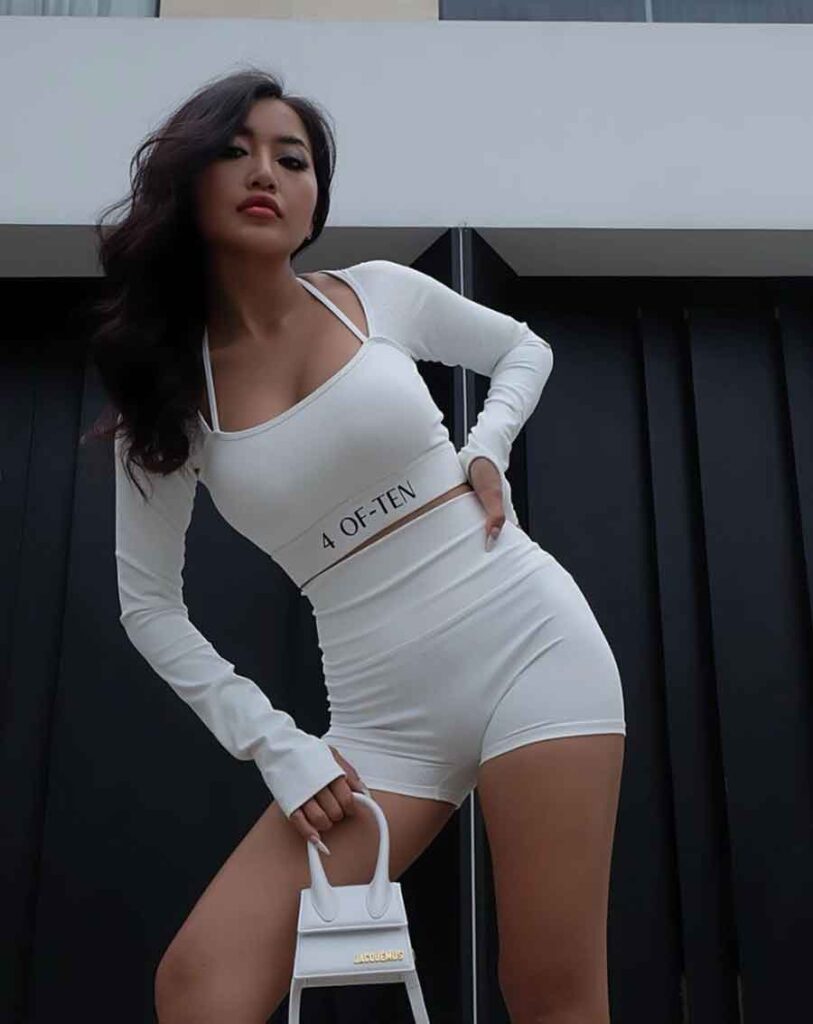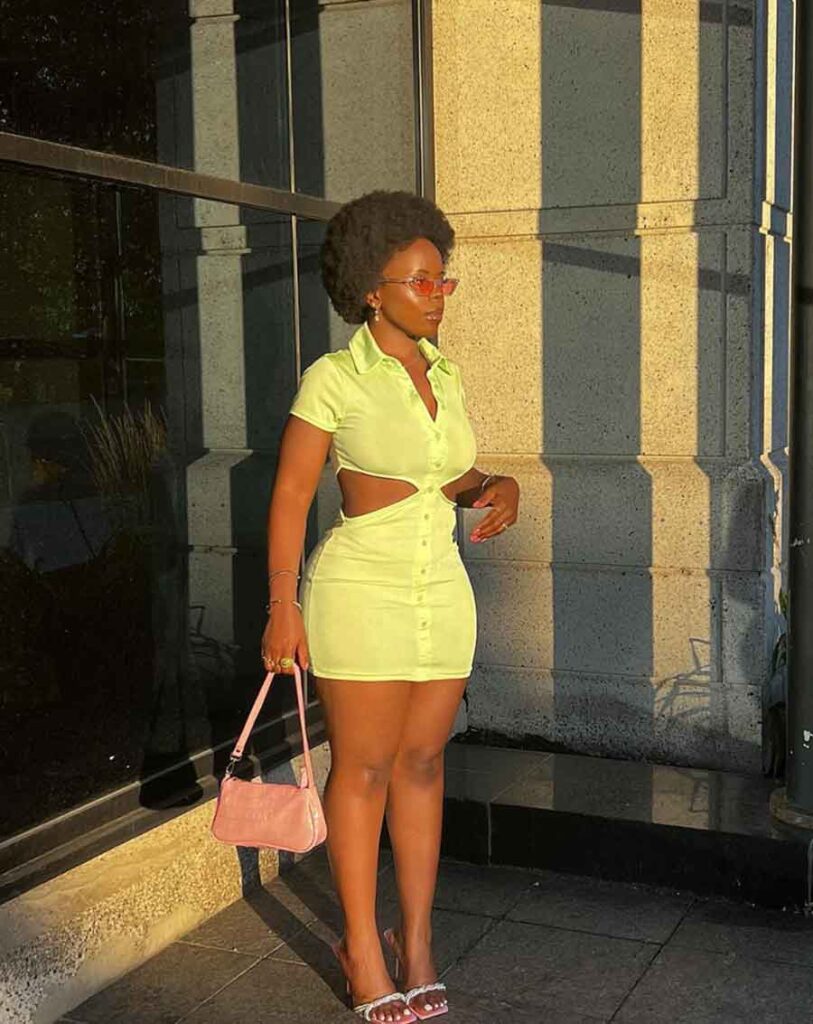 Related Posts:
Girly
---
The girly aesthetic, together with royalcore and balletcore, is mainly about feeling like a modern-day princess, The difference is that any cute, romantic, and feminine outfit may be considered girly, regardless of being connected with a specific lifestyle, character, or movement.
Colors: mostly pink (blush, soft and hot), white and black, but also soft blue and pastels and popular colors in the girly clothes palette
Clothing: white tennis skirts, white jeans, white and pink outfits, silky pastel dresses, bowls, and tiaras. Any combination, from cottagecore to preppy, since it looks 100% pretty and cute.
Patterns & Fabrics: Tweed, tricot, plaids, velvet, florals, chiffon, lace
Accessories: Bows, pearls
Shoes: delicate heels and sandals.
Fashion Mood: Classic, cute, feminine, innocent
Inspiration: Audrey Hepburn, Legally Blond, Mean Girls
Look and Feel: Someone who travels to Paris every ear, someone who buys fresh roses for herself, someone who values pretty things in every detail.
Popular Girly Aesthetic clothing Brand: Loveshackfancy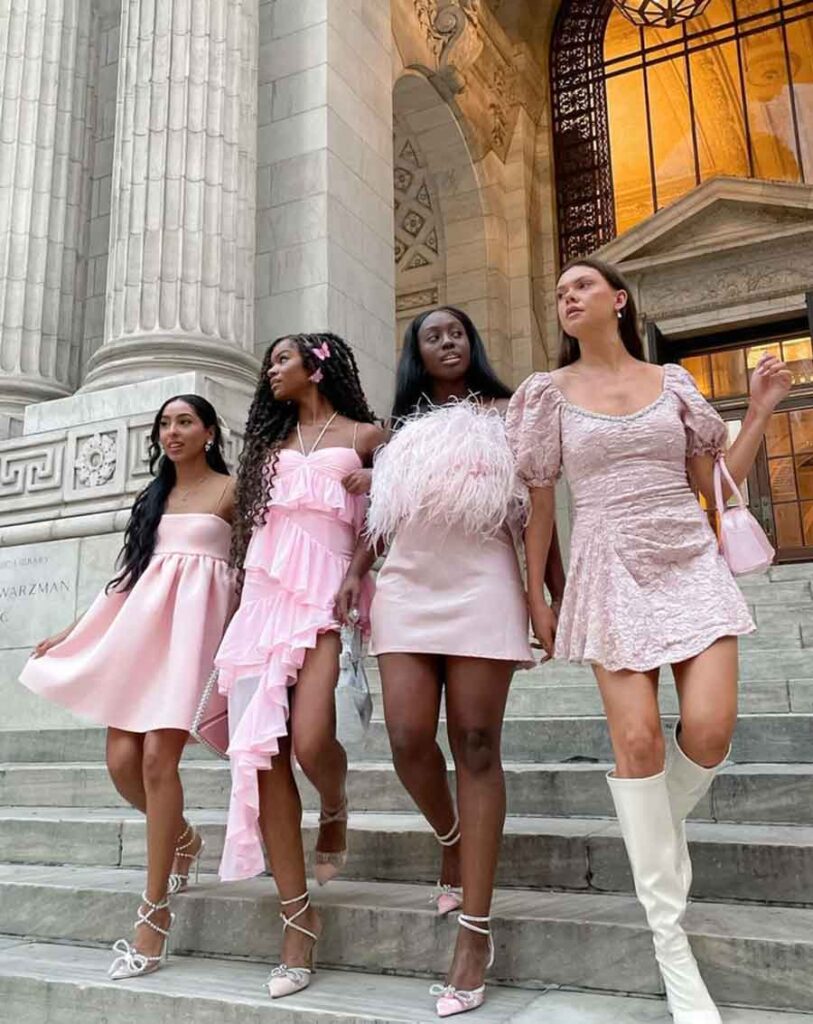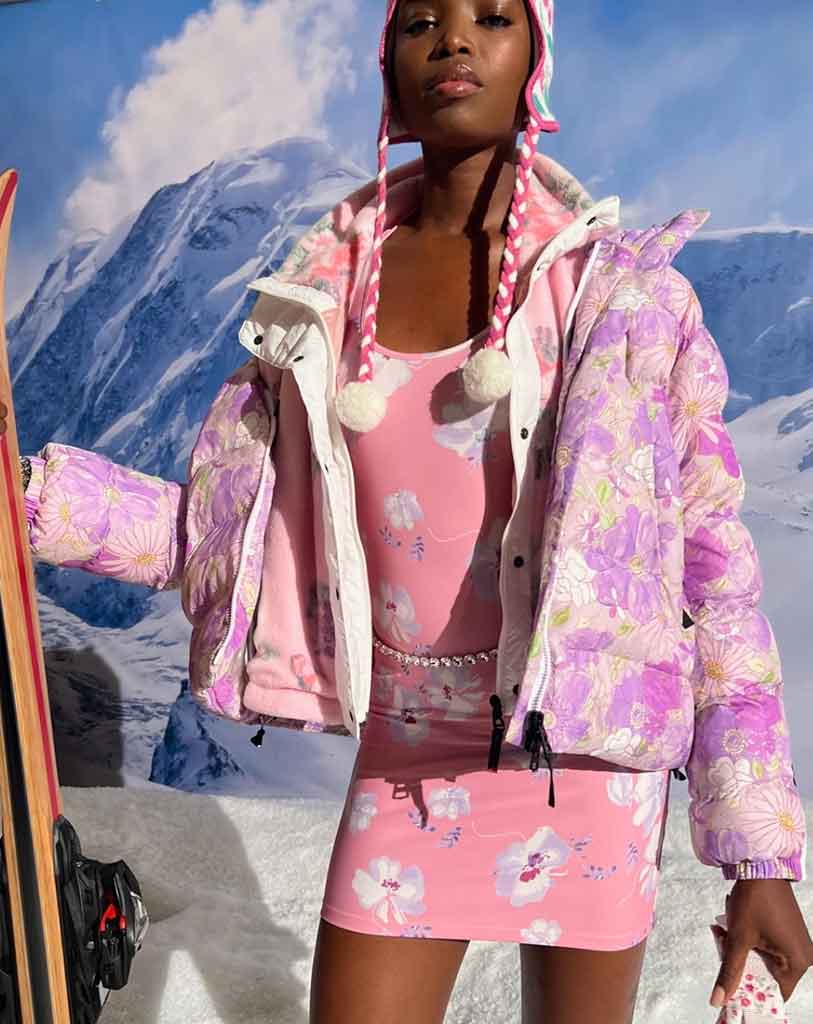 ---
🎀 Girly Aesthetic Clothing Posts
---
Soft Girl
---
A super cute and slightly childish visual. I think the soft girl aesthetic fashion is the ultimate demonstration of unapologetically loving your inner child and showing her off to the world.
Colors: Soft pastels, such as baby pink, lavender, and mint green and faded candy colors in general.
Clothing: mom jeans, tricot, cute oversized waters, beanies, copped cardigans
Patterns & Fabrics: daisy print, rainbows, clouds, emojis, cropped cardigans, tennis skirts
Accessories: hair clips, scrunchies, tiaras, teddy bears, pastel claw clips
Shoes: white sneakers
Fashion Mood: Cute, joyful, innocent, sweet, comfortable, cozy, nostalgic
Inspiration: K-Pop, Korean, the 90s
Look and Feel: Someone who Binge watches Studio Ghibli films, a quiet and cute person, someone who daydreams a lot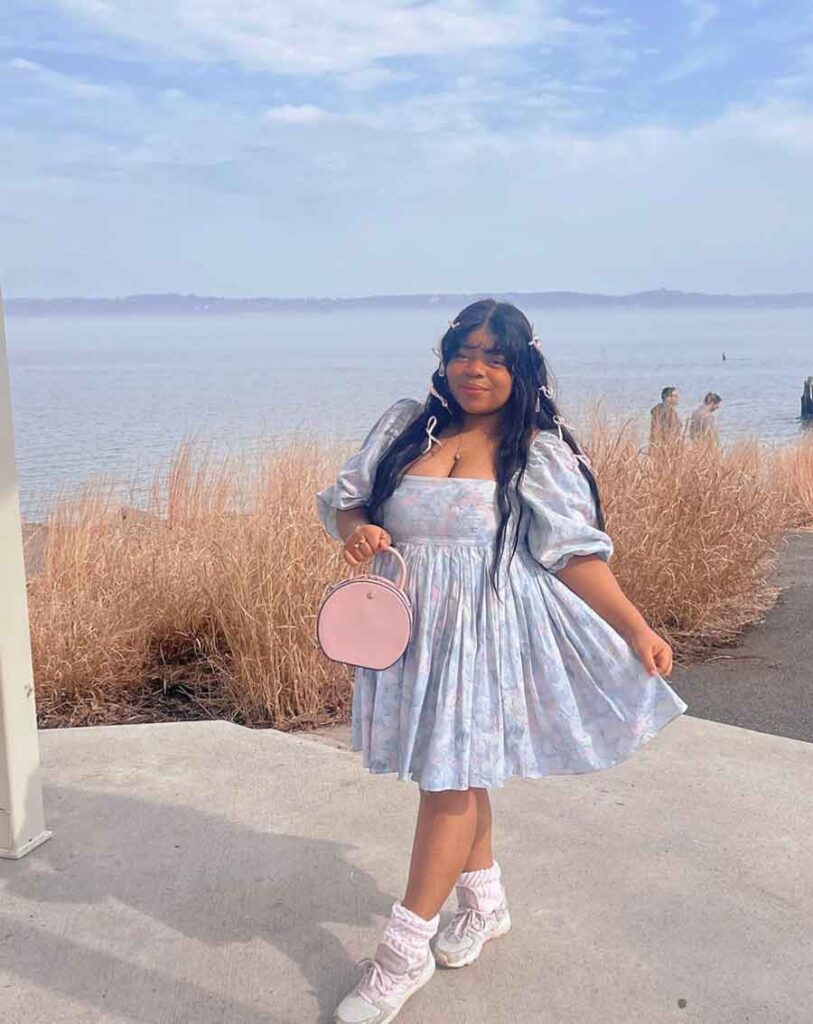 Related Posts:
Y2K
---
Y2K clothes and aesthetics are all about rescuing the Year of 2000 trends, especially in fashion
Colors: neon and all colors
Clothing: a mix of everything with 2000s aesthetic, low waist jeans and skirts, plush sweaters, butterfly tops, baby tees, jeans with jeans, tie front tops,
Accessories: colorful shades, colorful plastic hairclips, mini bags
Patterns & Fabrics: a mix of everything with a 2000s aesthetic
Shoes: cool sneakers
Fashion Mood: versatile, fun, creative
Inspiration: Paris Hilton, Britney Spears, and Destinys Child in the 2000s
Look and Feel: Someone who loves the 2000 pop culture, someone obsessed with the 2000s divas,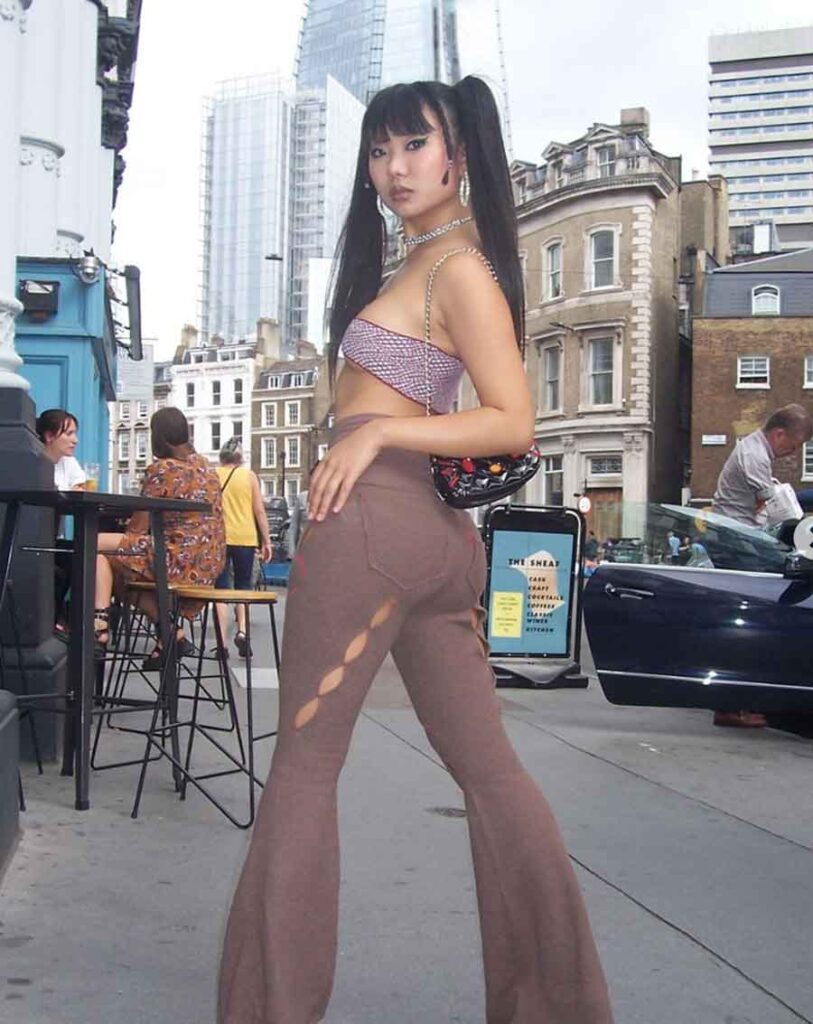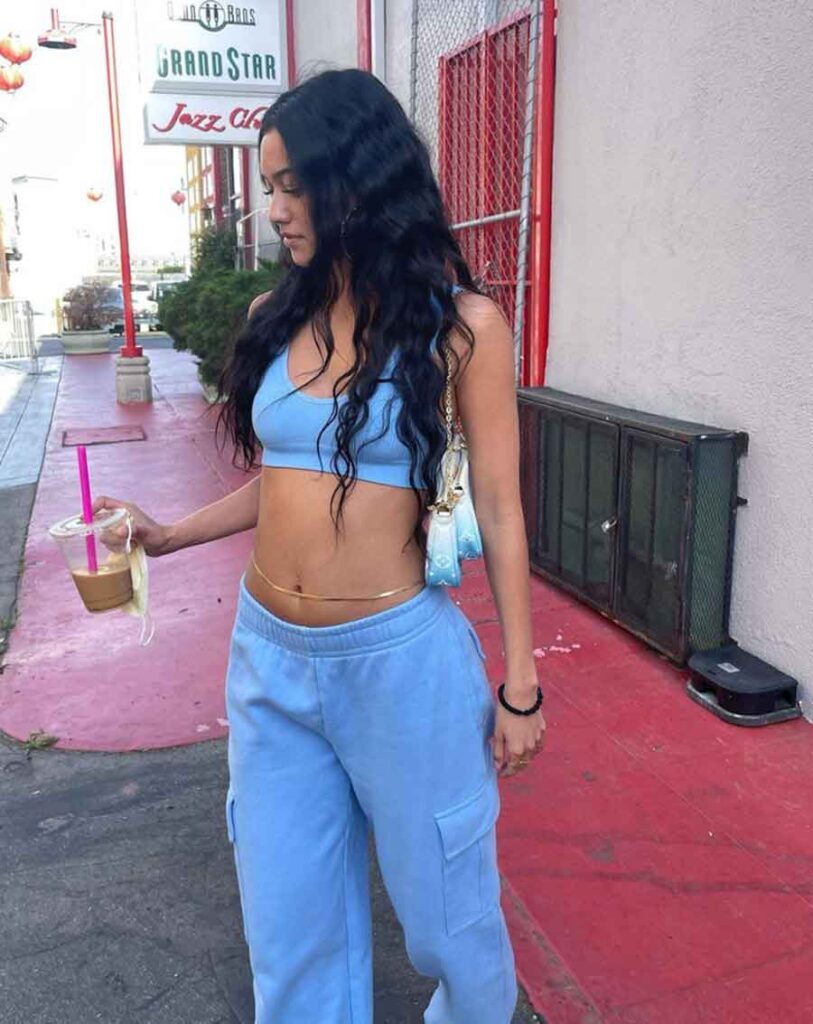 Related:
Barbiecore
Barbiecore aesthetic, became a huge fashion trend in 2002, being the main inspiration for important luxury brands like Valentino. In my point of view, is a subcategory of the baddie aesthetic, but less femme fatale sexy and much more girly, after all, it is a fashion style inspired by the Barbie doll, the girliest toy in history. Barbiecore aesthetic clothes are pretty much a hot pink explosion in your wardrobe. From Kim Kardashian to Sebastian Stan, to Zendaya, Lewis Hamilton, all these celebrities were a face to the barbiecore fashion in 20222.
---
Colors: monochromatic all hot pink and neon
Clothing: pretty much anything pink
Patterns & Fabrics:
Accessories: high heels, stiletto, big and extravagant accessories
Shoes: pink shoes, cowboy boots
Fashion Mood: feminine, extravagant, vibrant, diverse
Inspiration: Barbie
Look and Feel: Someone who really likes pink and is super feminine,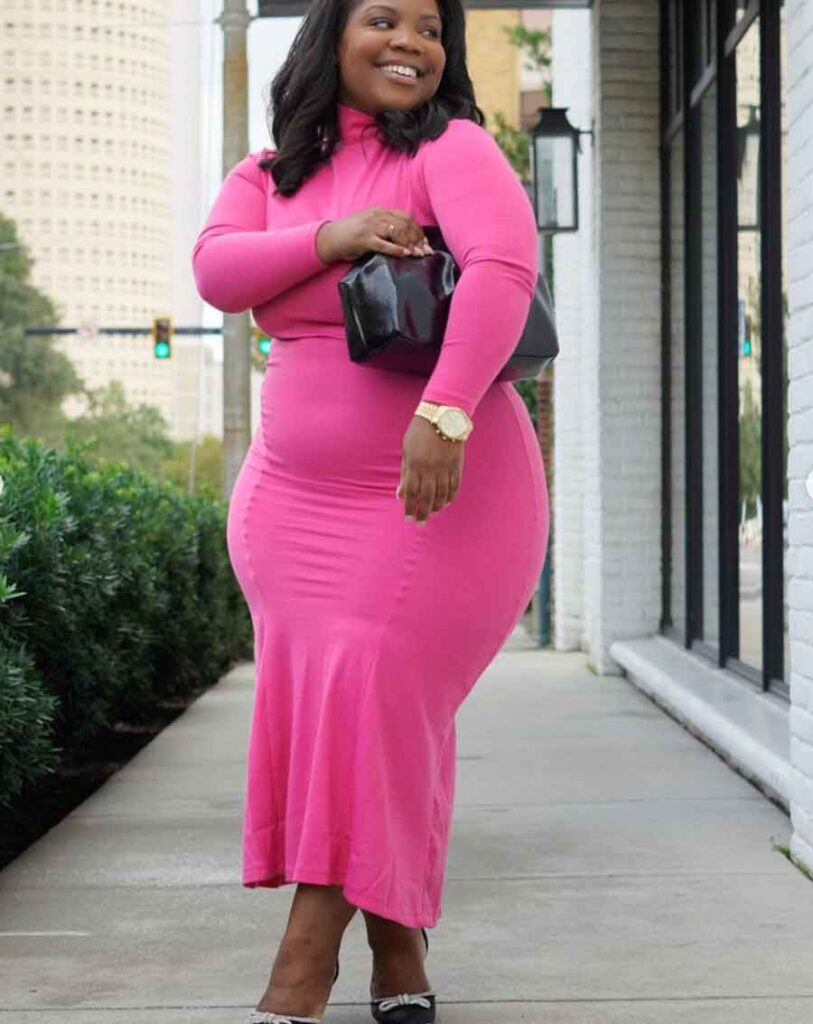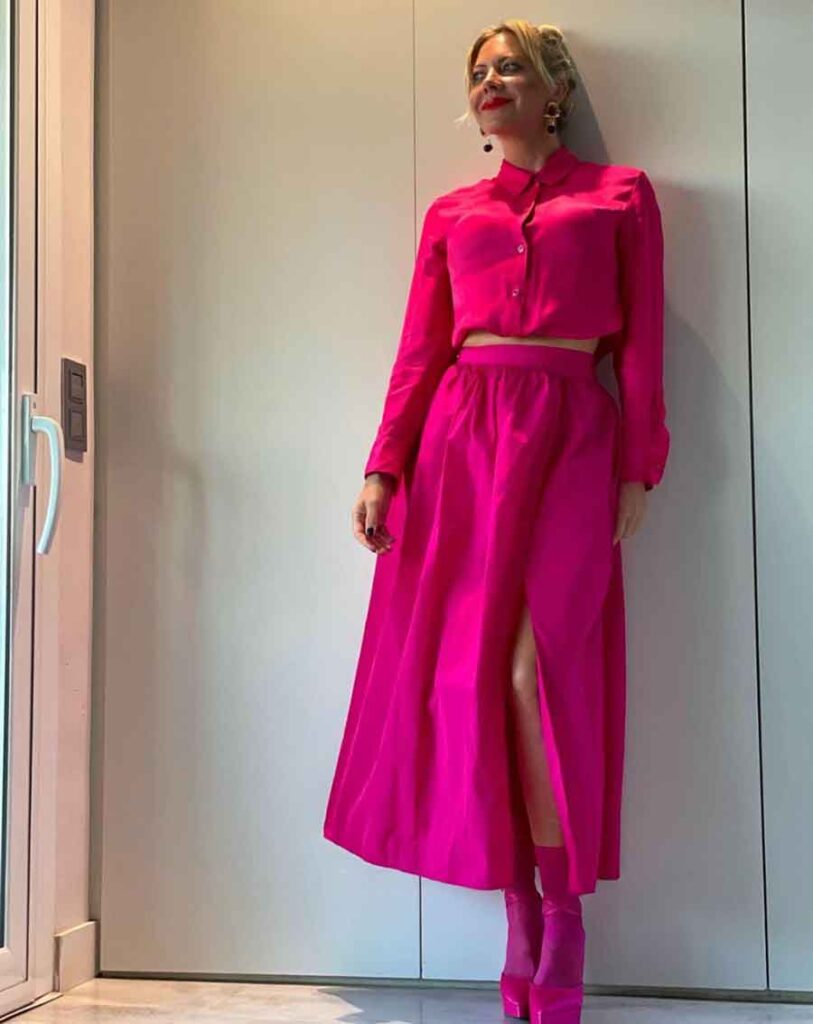 Related:
Rock
---
The rock aesthetic is not so famous as an aesthetic because it already holds a strong identity as a style. Still, I think it was important to list it here. The rock aesthetic fashion is for that moment when you want to feel like a super cool and threatening rock star.
Colors: black, red, all-black outfits
Clothing: leather pants, leather jackets, spikes,
Patterns & Fabrics: leather, spikes, zippers
Accessories: belts, shades
Shoes: Boots
Fashion Mood: wild, intense, free, passionate, artistic, spirited, alternative
Inspiration: Rock bands
Look and Feel: Someone who loves concerts and festivals, someone who knows all the vintage rock, someone who will tell you to fuck off if you trespass their personal limits.
Comfy Cozy
Comfy cozy clothes are about putting your extreme comfort first. Usually, this style is more popular indoors, to snuggle at home on a cold day, but you can also be a total comfy cozy fashion enthusiast and only leave the house when feeling hugged by the softest cashmere and fluffiest winter boots.
---
Colors: greys, nudes, neutrals, beiges, and soft and blush shades can trigger relaxing moods when you wear them.
Clothing: bath robes, cozy knits sweaters, and sweatshirts, and loungewear indoors and outdoors
Patterns & Fabrics: soft and cozy fabrics that make you feel hugged and provide comfort all day long. Go for wool, chunky knitted sweaters, cashmere, merino, natural linen, and organic cotton.
Accessories: cozy socks
Shoes: slippers, Birkenstock
Fashion Mood: introspective, positive, peaceful, guilty-free laziness, warmth
Inspiration:
Look and Feel: Someone who appreciates peace and comfy moments at home, someone who lives slowly and in the present
Comfy Aesthetic Clothes Brand: Jenni Kayne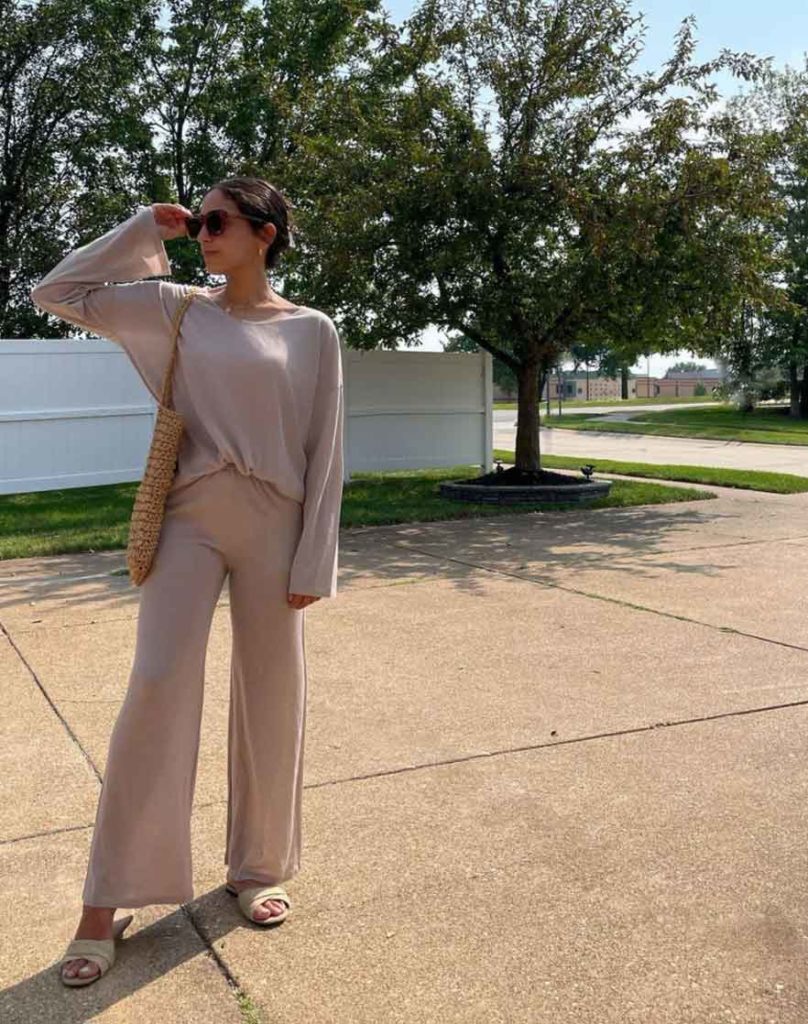 Related:
Adventurecore
---
Cabincore and campcore share the same style as adventurecore. Comfortable, earthy outfits to disconnect and explore beautiful landscapes are what compose the adventure fashion, but also archeologist explorers, like Indiana Jones and Lara Croft can inspire this style.
Colors: Greens, Browns, Orange, red, and Black
Clothing:
Patterns & Fabrics:
Accessories: Backpacks
Shoes: Comfortable boots and sneakers
Fashion Mood: Free, cozy, wild, carefree,
Inspiration:
Look and Feel: S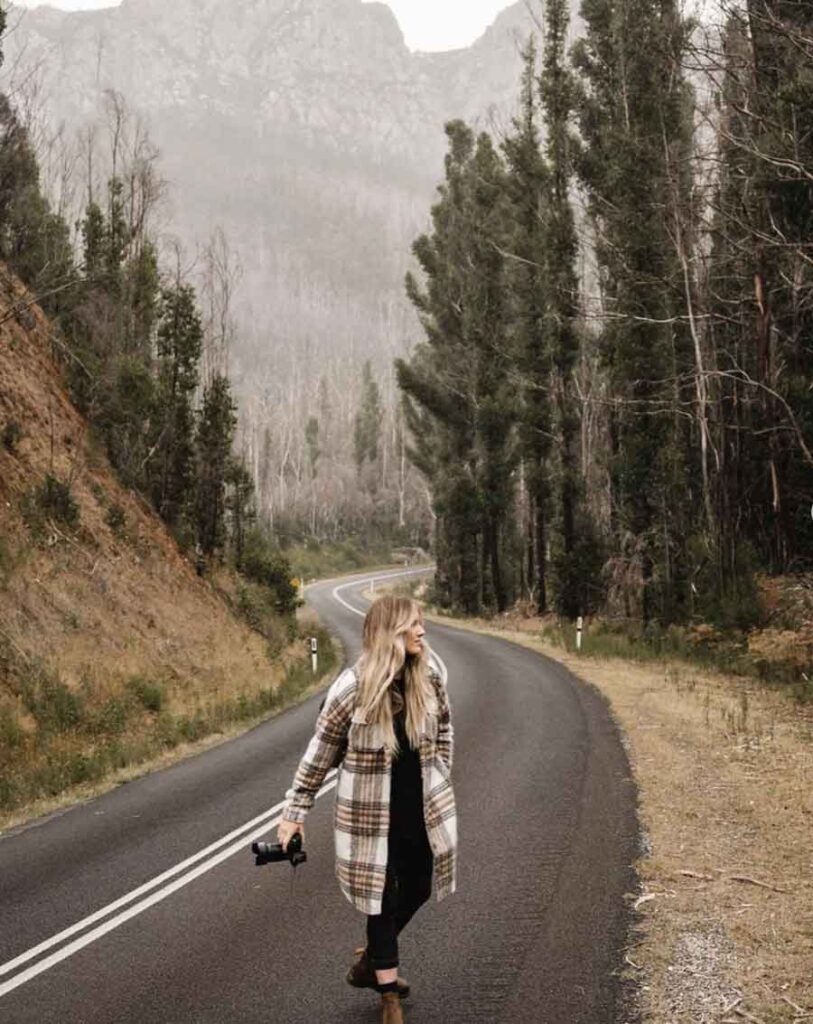 Related:
Ethereal
---
Ethereal means: Extremely delicate and light in a way that seems too perfect for this world. so, imagine a fashion aesthetic that allows you to feel this!
This style is about wearing clothes to feel like escaping to a fairytale enchanted garden. Angelcore, Fairycore, and Balletcore can also have Ethereal aspects, although the pure ethereal fashion has an extra fragile, almost ghostly, and intangible aspect to it.
Colors: faded colors
Clothing: Enchanting light yet robust and translucent Dresses, lace nightgowns
Patterns & Fabrics: flowy fabrics, translucent, layers of tulles, embossed chiffon, stars, moon
Accessories:
Shoes:
Fashion Mood: Whimsical, ultra-romantic, dreamy, graceful, fragile, airy, dainty, extremely feminine
Inspiration: Fairytales, magic stories, and paintings
Look and Feel: Someone out of this world, someone with an enchanting fragility, someone with a mystical-divine aura, Someone who looks like a Creation from the Dream Realm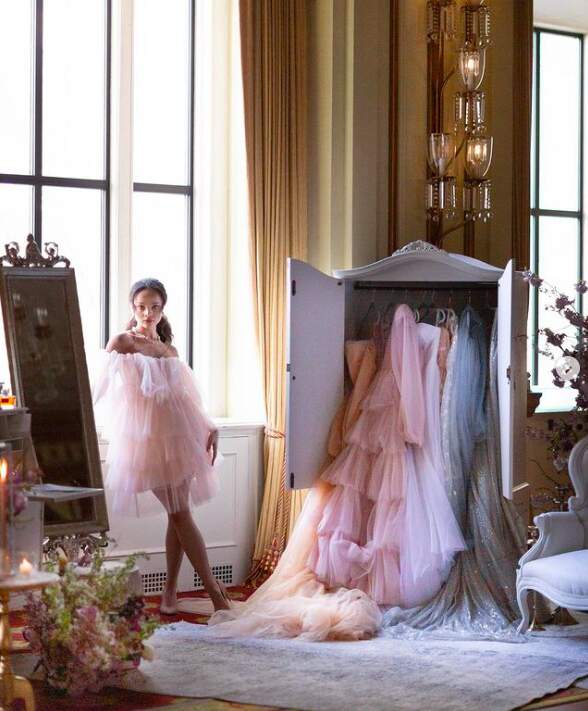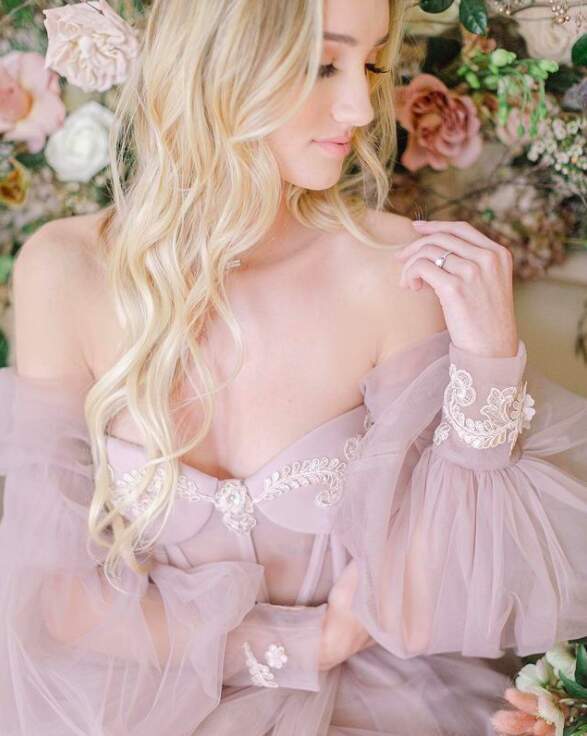 Related:
Fairycore
---
Fairy aesthetic clothes are about looking like a delicate nature guardian. Flowy dresses, braids in your hair, and soft, sparkly makeup will make you leave the house with a socially acceptable fairy outfit that will make you feel like a green and enchanting being.
---
Colors: nature colors and pastels
Clothing: flowy, light, gauzy, dresses
Patterns & Fabrics: light fabrics
Accessories: floral tiaras, no accessories just braid
Shoes: barefoot, light flat sandals
Fashion Mood: elusive, wild, free spirit, cute, sweet, fun, loving, clever, sassy, feminine
Inspiration: Tinkerbell
Look and Feel: Someone who would love to walk barefoot in the woods, someone would talk to fireflies, someone who put flowers in their tea,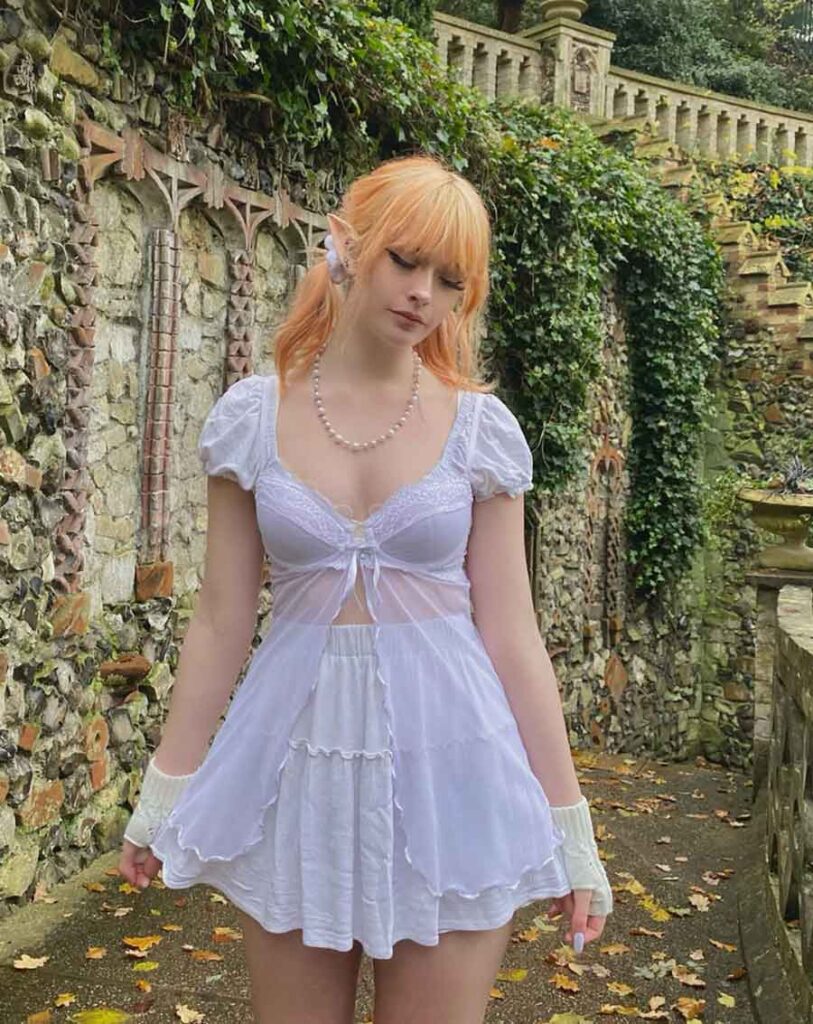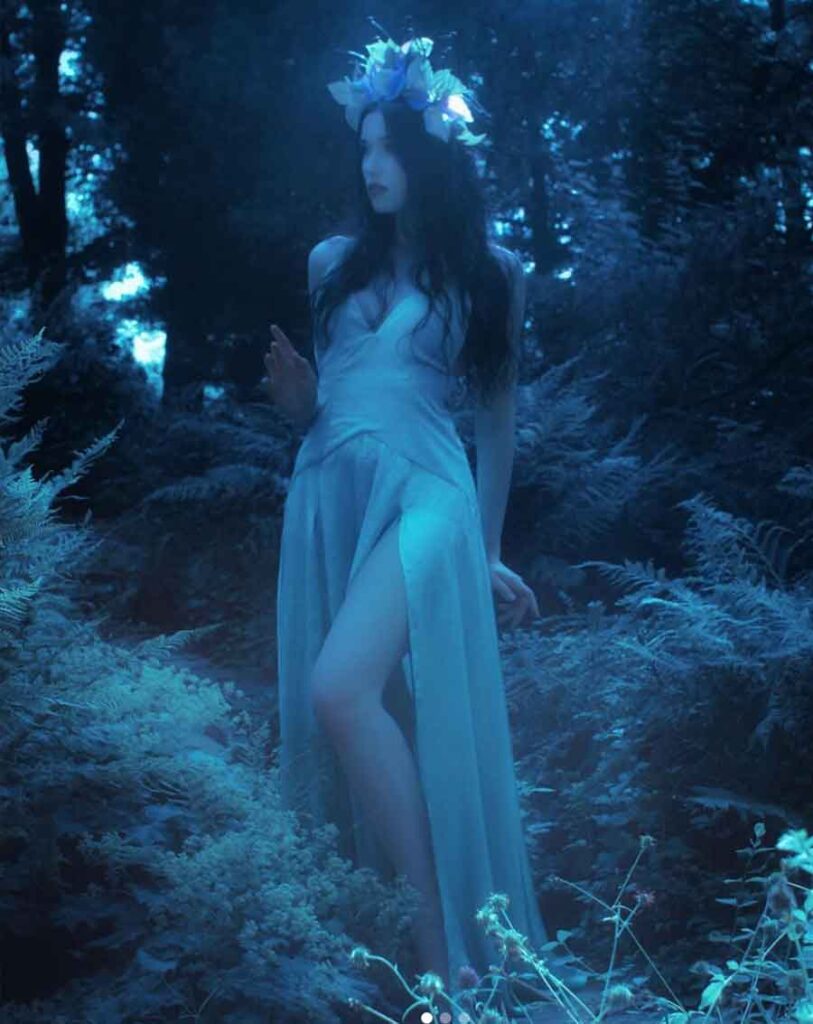 Related:
Gothic
---
Colors: Black and dark red
Clothing: victorian inspired black dresses, long black coats
Patterns & Fabrics: velvet, spider web patterns, black tights
Accessories: metal hardware details, victorian inspired accessories
Shoes: Platform heels, witchy boots
Fashion Mood: Dark
Inspiration: Victorian, vampires,
Look and Feel: Someone who likes horror movies, someone who would find romance and poetry in a date set in a graveyard, someone who loves the night and the darkness, someone who would go ghost hunting
---
Aesthetic Styles that are not so popular but I love
---
Afro-futurism
Hellenic
Fantasy
Ancient Egypt/Cleopatra
---
Greek Mythology, TV, and Book Characters Aesthetic Fashion
The first time I discovered the aesthetics universe was through Character's aesthetics on Pinterest.
I have found many boards with a mix of clothes and things that gave me multiple aha moments that I could actually have a Daenerys Targaryen or Alicia Silverstone on Clueless Fashion style with a modern input.
Taking on character traits that you identify with while embracing an aesthetic is what thrills me the most.
The Greek Gods and Goddess are definitely becoming a trend. I have been seeing some early adopters posting a ton of stuff on Greek mythology aesthetics and I am working on something for this site!
So. this was a long list, where I didn't mention every aesthetic because they are so many. The aesthetic can also be very very specific. For example, Bubblegun Witch Aesthetic, and Hermione Granger aesthetic.
Perhaps you have an individual aesthetic style, but maybe one day you are in a powerful witch mood for a job interview and the other week you just want to express your girly girl side through your pink and soft outfit at a birthday party.
So, it is important to remember again that you don't have to have only one aesthetic style, and that fashion aesthetic clothing is not meant to fit anyone in a box. It is a tool to get closer to an imagined lifestyle when you have financial and environmental conditions for doing so.