I love the moody and yet dreamy emotions evoked by dark academia aesthetic. I have already written a post about this aesthetic and outfits, and this post is dedicated to the timeless and flattering dark academia dresses and how to style them.
Dark academia is about feeling smart, and intelligent, loving solving puzzles and using reason, and reading books with a slightly dark background to it. Imagine yourself dressing and feeling like Sherlock Holmes and solving mystery crimes in old England.
Creating Outfits with Dark Academia Dresses
---
When a smart librarian or bookworm meets Dracula but wearing a dress. Below I will list some lovely dark academia dresses for inspiration.
Layer ruffled white shirt with a dress
---
Gorgeous @draculelle mixes a white, long sleeve white t-shirt with ruffles, resembling the victorian era outfits, combined with a black dress. The linen fabric makes this outfit have slightly cottagecore vibes.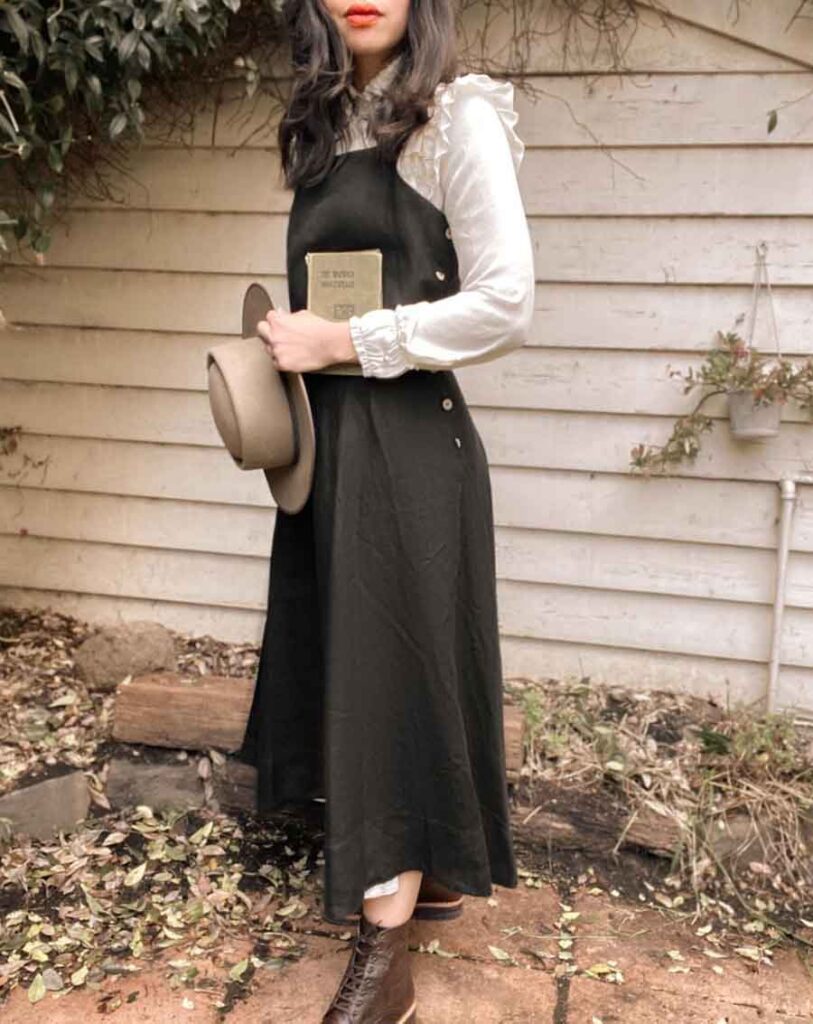 ---
Related post: The Best Stores to Buy Aesthetic Dark Academia Shoes
The Best Stores to Buy Cottagecore Shoes
---
A fabulous brown dress with a plaid pattern layered with a collared beige or white blouse, adorned with delicate ruffles is a perfect example of dark academia cottagecore outfit.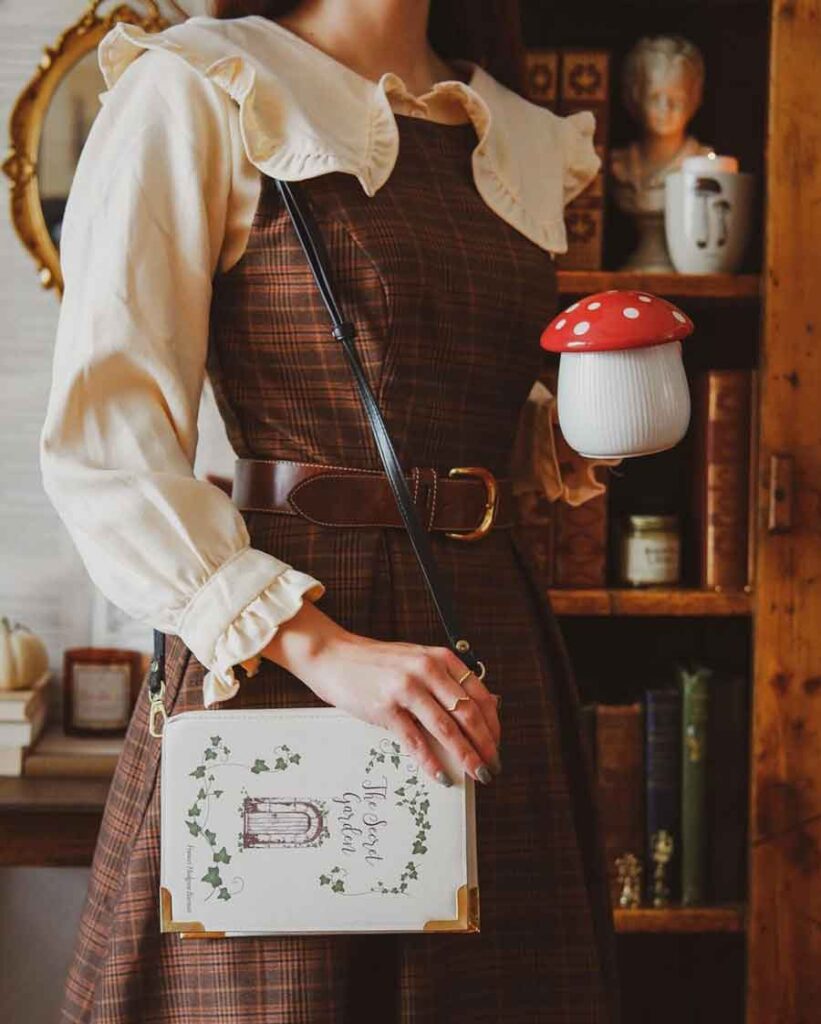 Another inspiration for a cozy cottage academia outfit with a dress and blouse.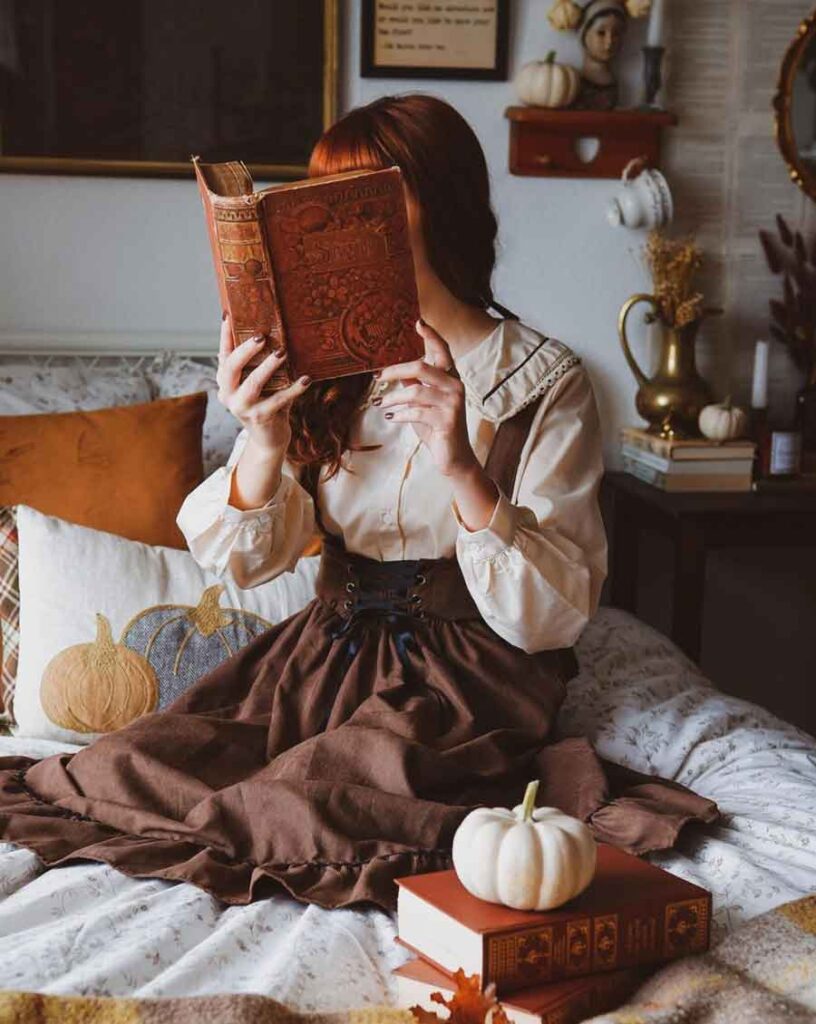 Turtleneck with a Mini Preppy Dress
---
If you love the dark shades of dark academia but not so much the gothic victorian part of it, it's ok. Wearing preppy like dresses with pleated skirts, and plaid patterns paired with turtle neck blouses in dark tones will also evoke this aesthetic.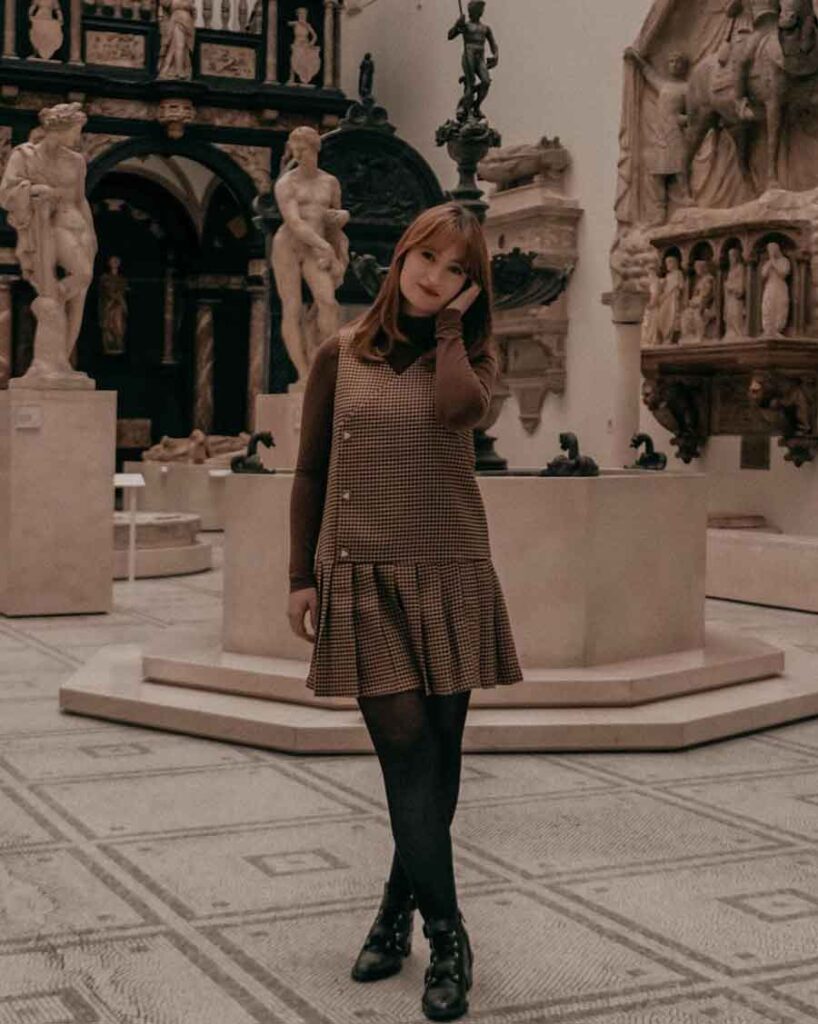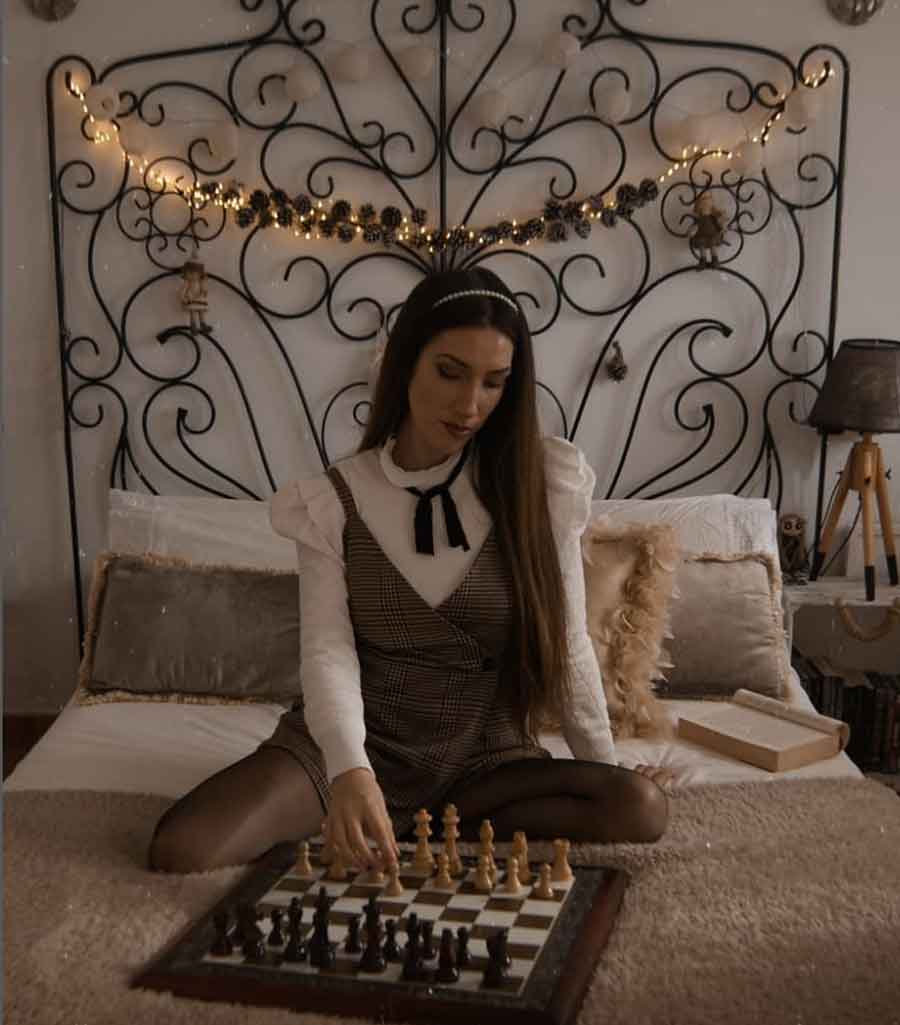 Vintage Dress in sober colors
---
Formal, classic, and retro vintage V Neck dresses in sober colors with delicate and romantic details.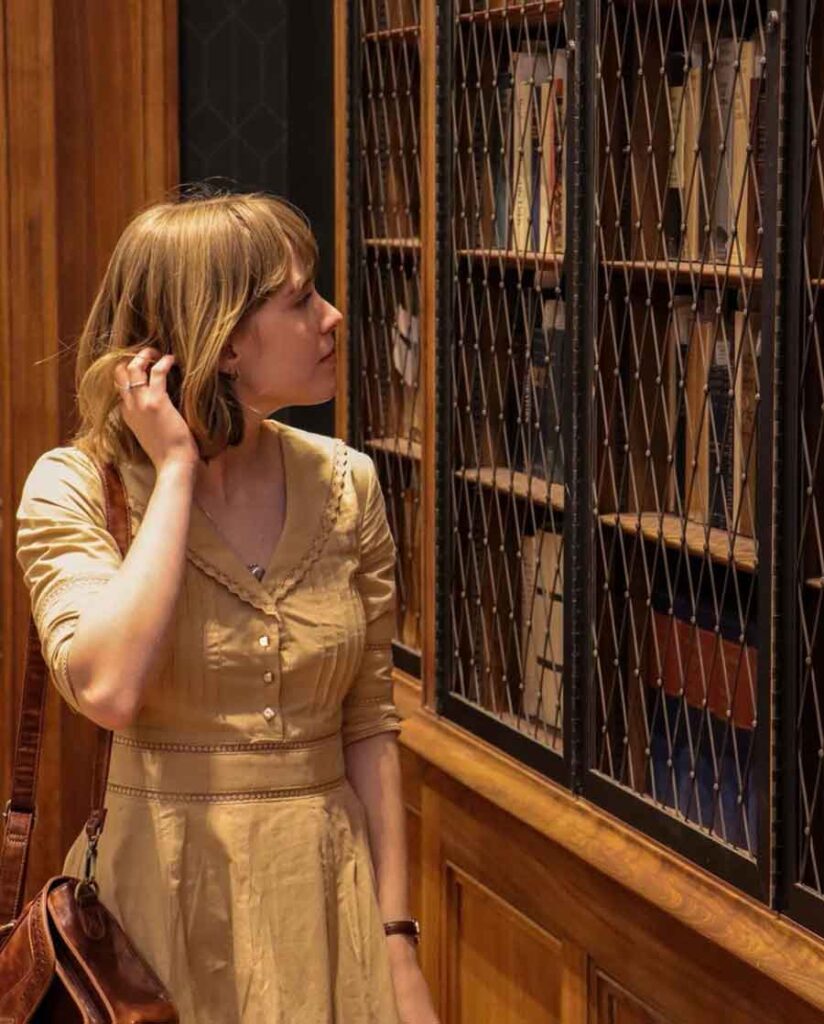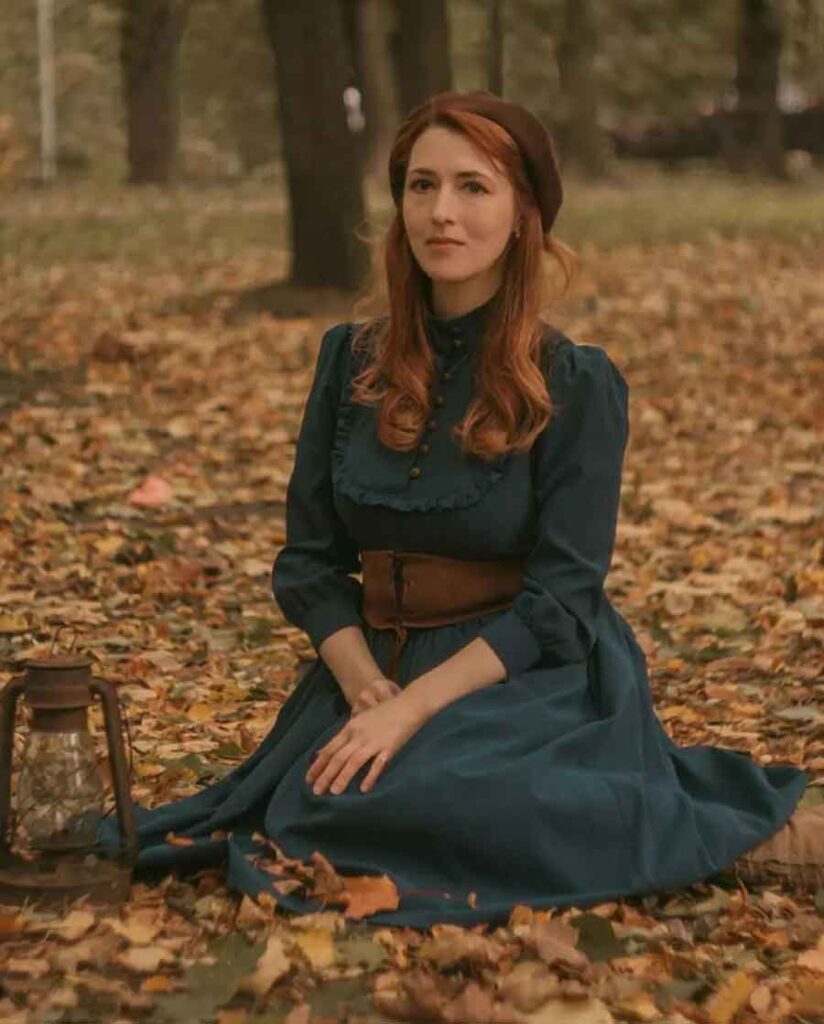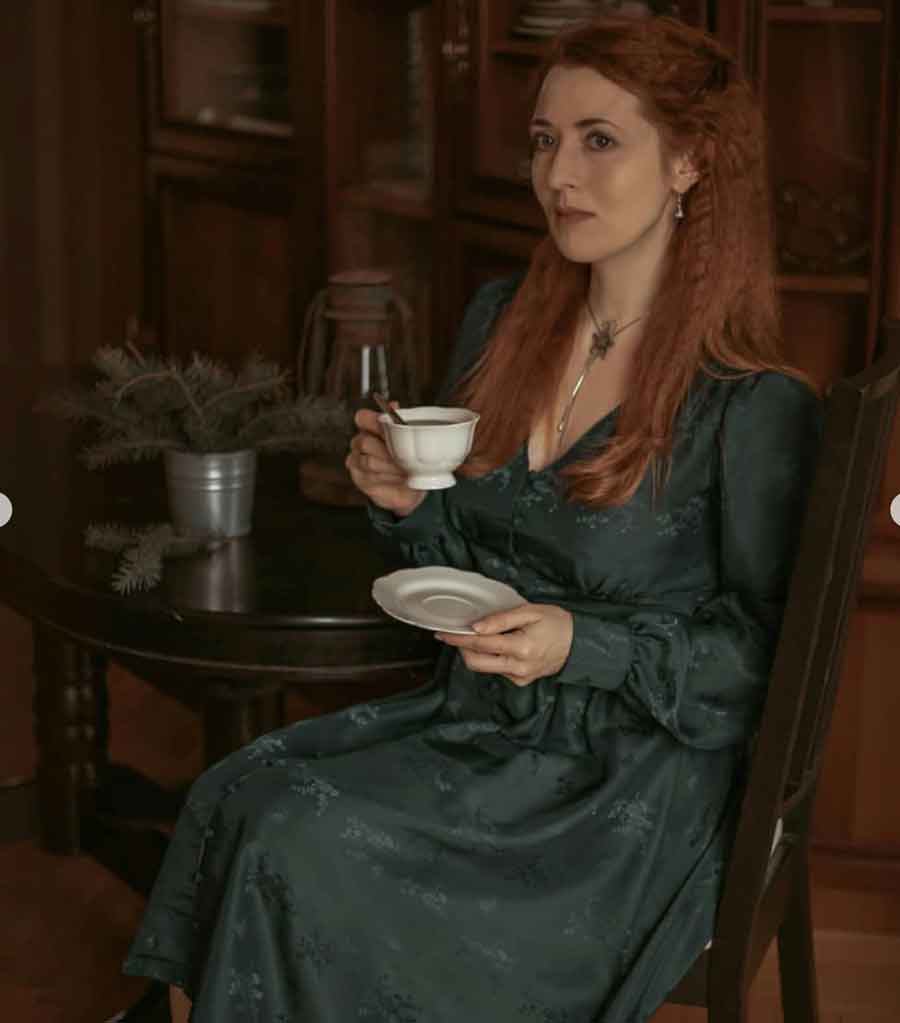 Dark Dresses with Patterns
---
To achieve a librarian, sober, scholar, and retro vibes, the gingham or plaid patterned dress is perfect, but if you are a more romantic woman, dark floral patterns on retro dresses are perfect.