---
---
☾ Affiliate Disclosure: The Mood Guide celebrates women's moods and versatility. Even though we may earn a commission from some of your purchases, we encourage you to shop with the right intention. Focusing your energy on what you feel confident and comfortable in is empowering! ♥︎
---
Plaid shirts are essential on hipster and outdoorsy wardrobes year-round and are a key layering fall piece for everybody else. One way or another, plaid shirts are timeless. No matter what the latest trend is, there is always room for a good old plaid shirt. With the comeback of the 90s and the grunge aesthetic lately, the oversized plaid shirt is the queen of the season. So, in this post, you'll find the best plaid shirts for women and some outfit inspo for hipster, 90s grunge, outdoorsy, and cute aesthetics. I picked some buffalo, Scottish tartan, hooded, long jacket, fleece shacket, warm flannels, red, black & white, beige, pink, blue, and green. There is something for everyone to wear from the cabin to the coffee run.
---
The 90s Grunge is here to stay, so long story short: go moody and oversized. Original from Seattle, Grunge is an alternative rock genre and subculture that started in the 80s, but its aesthetic became popular in the 90s after Nirvana was turned into one of the most popular teenage bands in the World. Of course, the rebellious lifestyle followed suit in fashion with this "I don't care about looking cute or showered"aesthetic.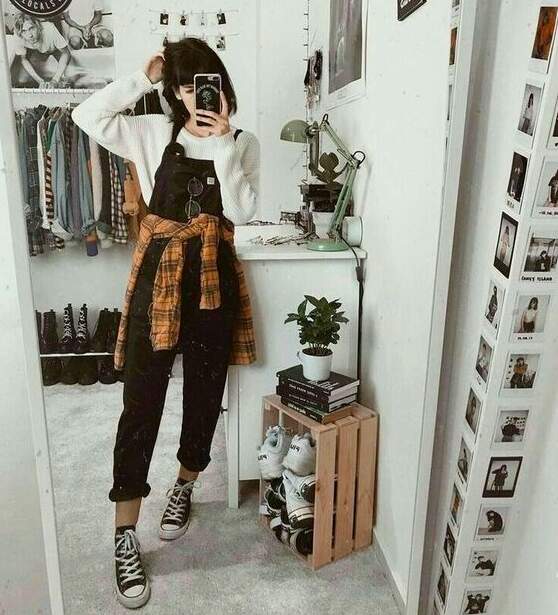 The hipster lifestyle was groundbreaking in the 2010s with a mix of rustic and urban lifestyles, hyping artisanal ways of doing things in opposition to mass production. It was the era of freshly grounded coffees, craft beers, man buns, beards, Converse, and that "polished lumberjack" aesthetic for men and women. Again, the Pacific Northwest was responsible for the rise of the movement. Just go to Portland and you'll be transported to the hipster mood. In fashion, it started with skinny jeans, Converse or booties, a plaid shirt, and of course, a slouchy beanie or a hat.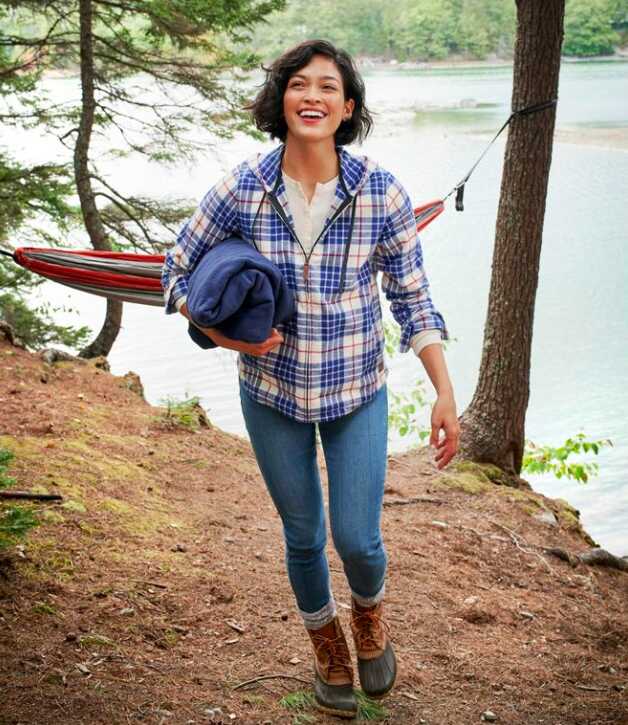 The outdoorsy style is all about being practical, after all, you never know when the next adventure will call. In fashion, there will always be at least one adventure element, be it a hiking shoe, rain boots, or a backpack with basic supplies. Hoods are the outdoorsy best friends, particularly if it comes with strategic pockets. Cargo pants were never out of style for the outdoorsy, because handbags are for city people.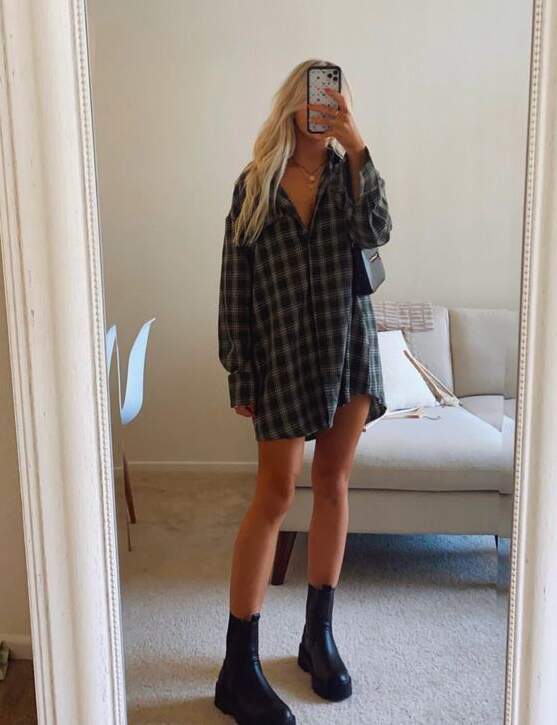 And you can be girly, minimal chic, or boho and pull a cute plaid shirt to make your fall outfits according to your style. In this case, it's a matter of which color suits your mood better.