---
– Autumn Aesthetics IN THIS ARTICLE –
---
☾ Affiliate Disclosure: The Mood Guide celebrates women's moods and versatility. Even though we may earn a commission from some of your purchases, we encourage you to shop with the right intention. Focusing your energy on what you feel confident and comfortable in is empowering! ♥︎
---
Autumn is the most sensory of the seasons. The colors and the scents are so distinct that when we think about Fall Aesthetic we feel the comfort of spicy orange shades. There is a mesmerizing shift in nature's mood with the leaves bursting in yellow, orange, and red. It feels as if nature is trying to keep some warmth while the air is going crispier and the days darker. Even the fruits and veggies of the season follow the color scheme. Think about the apples, pumpkins, and corn, the stars of the season. Therefore, like in all of our amazing Aesthetic posts, you're diving into the most synesthetic experience possible. You'll see general fall pictures, cozy, cute, spooky, dark, and orange fall aesthetics. That's the warm-up.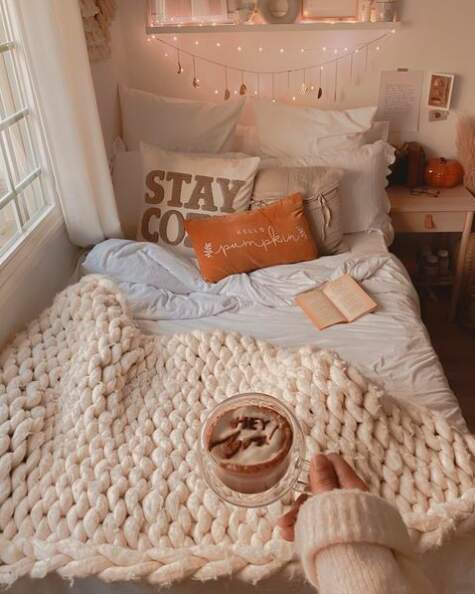 Once your intuition is light-up, it's time to dive into tips on how to get in the mood for sweater season with aesthetic outfit inspo, ideas for the house, and the most iconic Fall movies. And they work for every style, from cottagecore to dark academia, from minimal chic to outdoorsy. Traditionally, Fall is the time to harvest and prepare for winter, so I hope this post inspires you to forager all the inspiration you need to make the most out of Autumn.
---
🍂 When does Fall begin?
In the Northern Hemisphere, Autumn starts on September 22nd and will last until December 21st.
---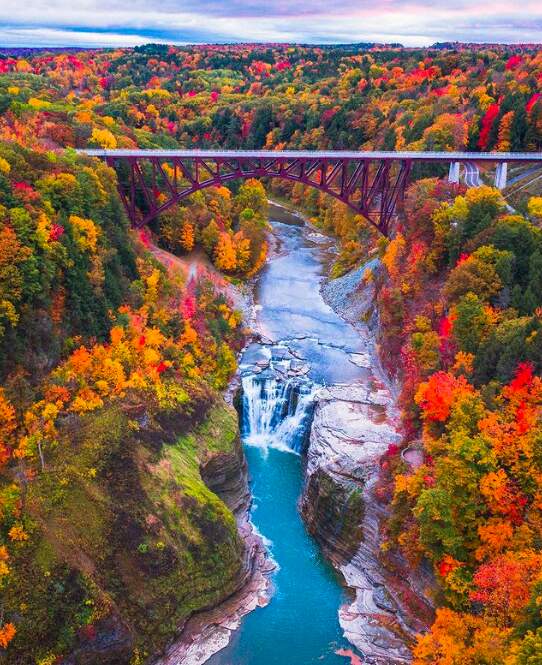 ---
Fall Aesthetic Pictures
---
🍂 Is Autumn a Season?
Yes, it is. In the Northern Hemisphere, Autumn is the season between Summer and Winter. In the USA, Autumn is popularly called Fall in reference to the leaves that fall from the trees during the months of September, October, and November. Source: Britannica.com
---
Cozy Fall Aesthetic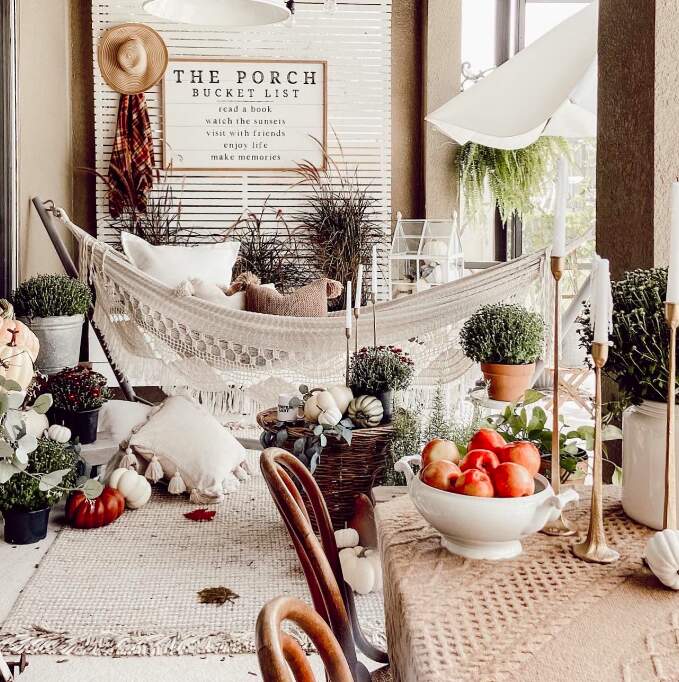 Hygge Autumn Aesthetic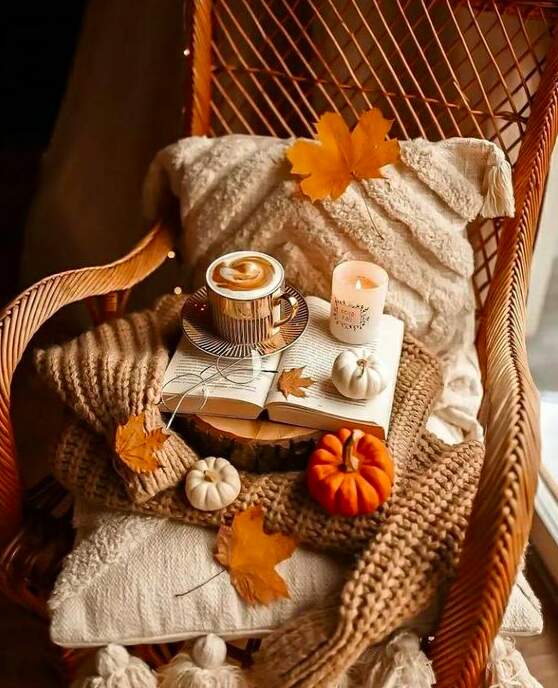 Cute Fall Aesthetic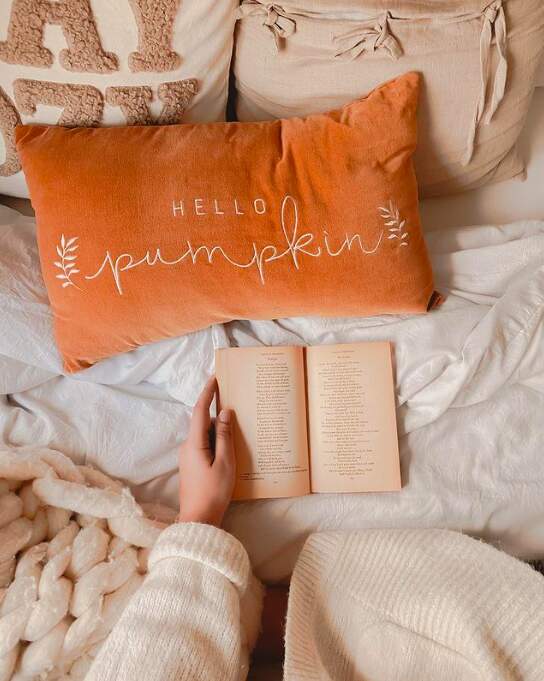 Halloween & Spooky Fall Aesthetic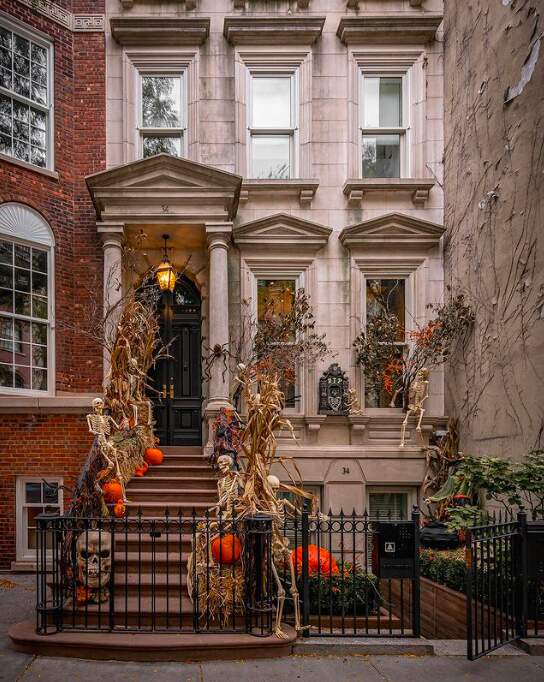 Moody Dark Fall Aesthetic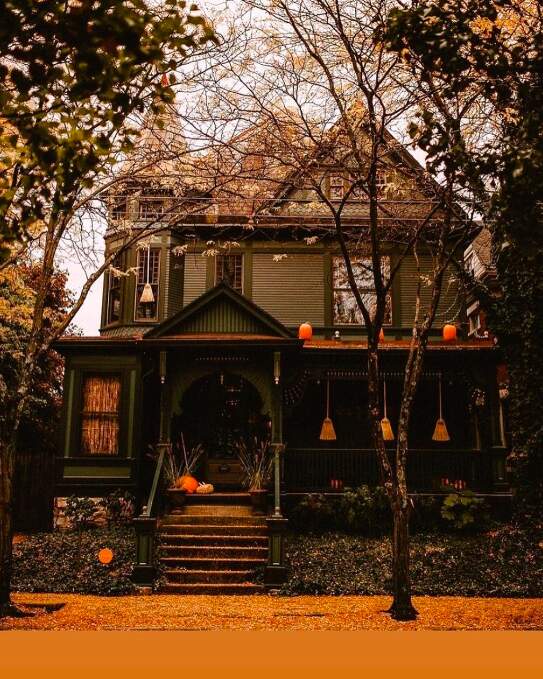 Fall Cottagecore Aesthetic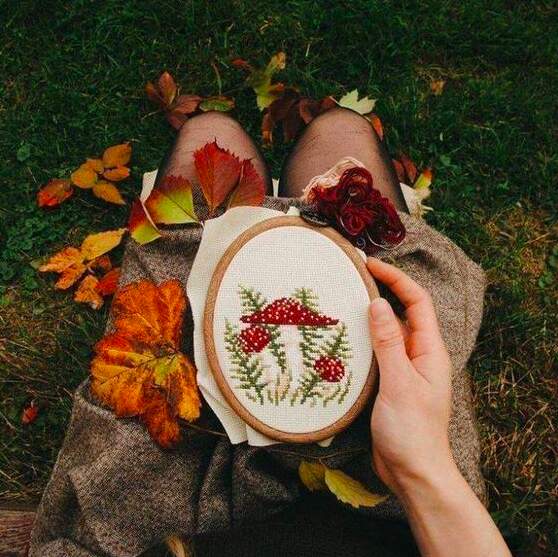 Orange Fall Aesthetic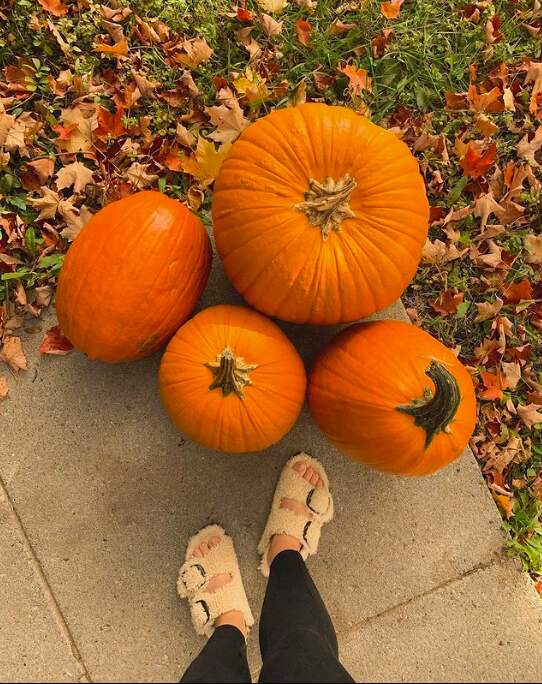 ---
🍂 Why Do Leaves Change Colors in the Fall?
The change of color is part of the tree's defense mechanism to drop the foliage and survive Winter darkness. It begins with the tree interrupting the production of chlorophyll, the pigment responsible for turning the leaves green and making photosynthesis. As the green goes away, it shows the mesmerizing red, yellow, and orange shades before the leaves fall completely. Source: Britannica.com
---
How To Set The Mood For Fall
Prepping the house for Autumn is a way to put ourselves in the mood, as our ancestors had to do for centuries. It's as if we were faking nature's change and helping our bodies adapt to the change. That's why we take so much joy in preparing for a new season. We want to follow nature's rhythm, even unconsciously.
So, the best way to ease your way into Fall is to bring autumnal sensations into the house. Besides putting up your wreaths, decorating with gourds, and creating a cute Fall bucket list of things to do like visiting the pumpkin patch and making apple cider, it's time to cozy up your nest. Fall scented candles and essential oils do the trick if you don't want to bake. But if you can't wait to go to bakeland, it's time to put those cute cookie cutters and baking trays to play. Finally, comfy knit throws and fall-themed blankets complete the set. Here is some juicy inspo!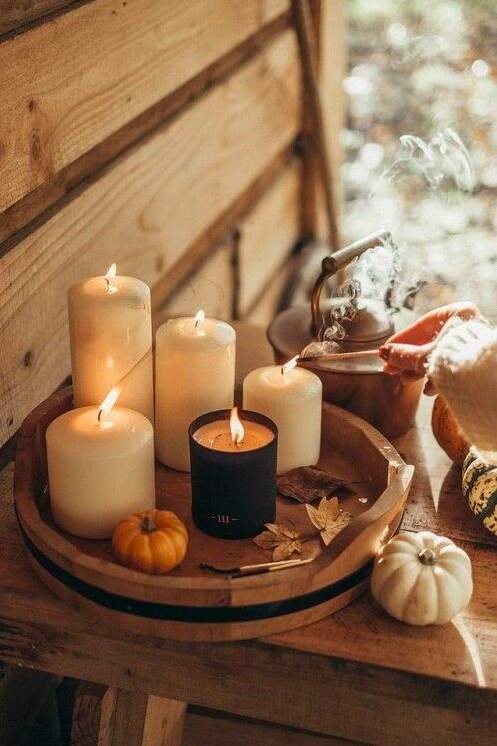 Aesthetic Fall Candles & Essential Oils
It's time to jump into the pumpkin, vanilla, and spices…
Aesthetic Fall Bake-Off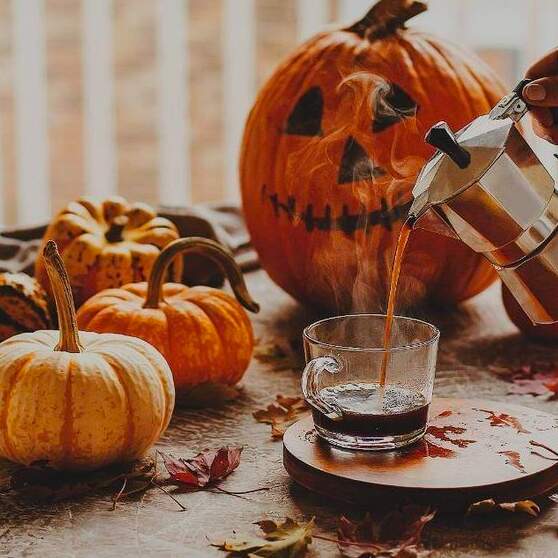 Cozy Throws and Blankets For Autumn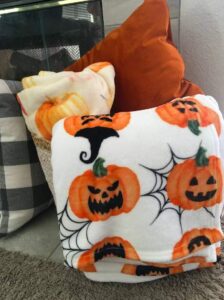 Pumpkin Halloween Blanket, at Etsy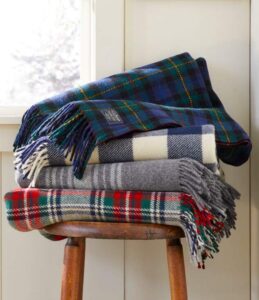 Washable Wool Plaid Throws, at L.L.Bean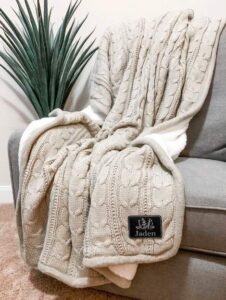 Cable Knit Throw, at Etsy
The Most Aesthetic Fall Movies
Once your house is pure pumpkin spices, it's time to curly up under the blankets and enjoy the warmth of your perfect nest watching the most aesthetic Autumn movies ever made. Here are our favorite picks between classic Fall rom-com from the 90s to spooky, but not scary, Halloween masterpieces.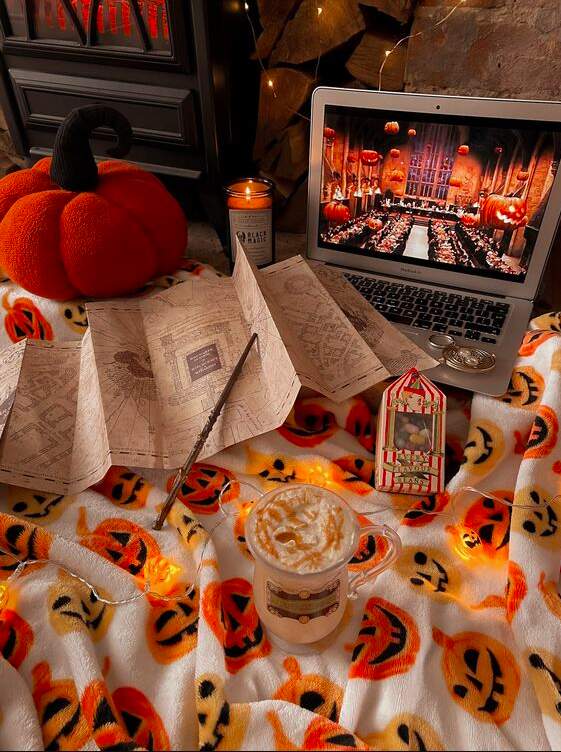 🍁 Top 12 Rom-Com Fall Movies
AUTUMN IN NEW YORK → My favorite. Get tissues.
PRACTICAL MAGIC → My sister's favorite.
WAITING TO EXHALE
LITTLE WOMEN
OCTOBER SKY
YOU'VE GOT MAIL
THE LAKE HOUSE
LEGENDS OF THE FALL → Young Brad Pitt.
SLEEPLESS IN SEATTLE
WHILE YOU WERE SLEEPING
SWEET NOVEMBER → Keep the tissues box.
DEAD POETS SOCIETY
WHEN HARRY MET SALLY
🎃 Top 10 Spooky Fall Movies
HOCUS POCUS → No comments. Perfect.
THE ADDAMS FAMILY
BEETLEJUICE
CORALINE
NIGHTMARE BEFORE CHRISTMAS
EDWAR SCISSORHANDS
HARRY POTTER
CORPSE BRIDE
COCO
WITCHES OF EASTWICK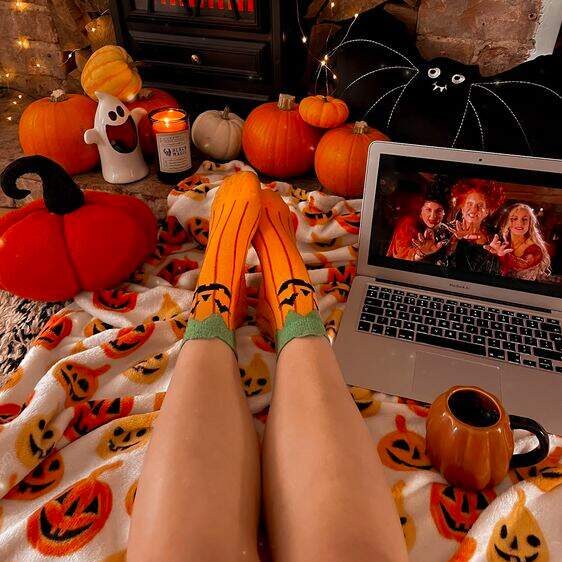 Fall Aesthetic Outfits & Clothing – Classic & Trends
Of course, Fall has its classic fashion elements like plaid flannels, knit sweaters, fedora hats, booties, rain boots, and moody florals. They will work for most styles and your wardrobe is likely packed with essentials from years before. You can't go wrong with the basics.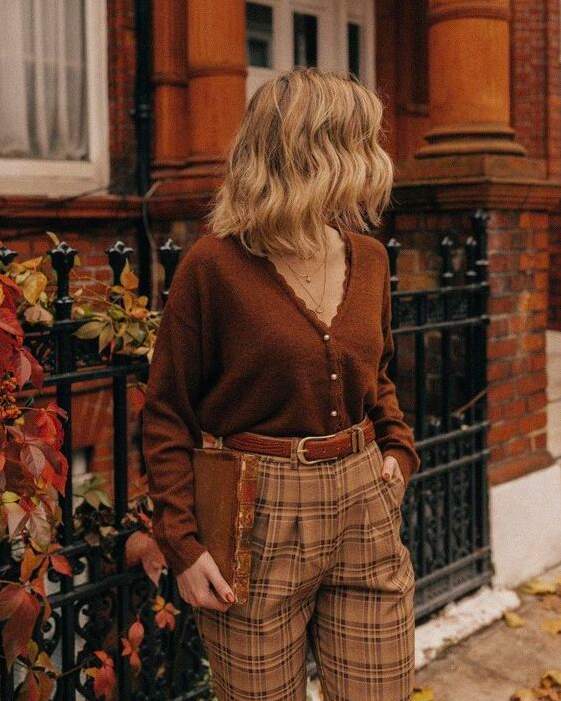 On the other hand, we have the trends. According to websites like WhoWhatWear and Marie Claire, the nostalgia will stay with us during Fall. And according to what was on Paris, Milan, and NY runways, we are heading back to the 90s.
Of all the trends, some of them have a stronger Fall Aesthetic when we think about the colors and the coziness of the season. So, be prepared for oversized jackets, bombers, and bikers. Pair them with reinforced boots (you can wear the more delicate chunky from last year). It can't get more comfortable than that. If you like Fall colors, this is your year, because dopamine dressing is in with orange, hot pink, purple, and green. Couldn't be more perfect for Autumn! If you're in a slow living cabin mood, go big with your bohemian hand-me-down alike sweaters, ponchos, and knits. Perfect for my hygge homebodies who can't wait to spend the next months wrapped around needles and yarns!