---
– Pink Fall Decor For Your Sweet House IN THIS ARTICLE –
---
☾ Affiliate Disclosure: The Mood Guide celebrates women's moods and versatility. Even though we may earn a commission from some of your purchases, we encourage you to shop with the right intention. Focusing your energy on what you feel confident and comfortable in is empowering! ♥︎
---
Orange is not everybody's favorite color. Depending on your house decor or your style, no matter how hard you try, the typical fall palette will not make you happy. So, we rounded up the sweetest pink fall decorations for the entire house. For the indoors, you'll find all sorts of pink pumpkins, from velvet to glass. Also, pink autumn candles and diffusers to set the mood, girly fall throw pillows, fall mugs, and beautiful garlands. And to make a joyful entrance for yourself, your dear guests, and your neighbors, the most beautiful pink fall garlands, signs, outdoor pumpkins, candles, mugs, pillows, Jack O lanterns, and ideas to DIY the most lovely fall decor ever!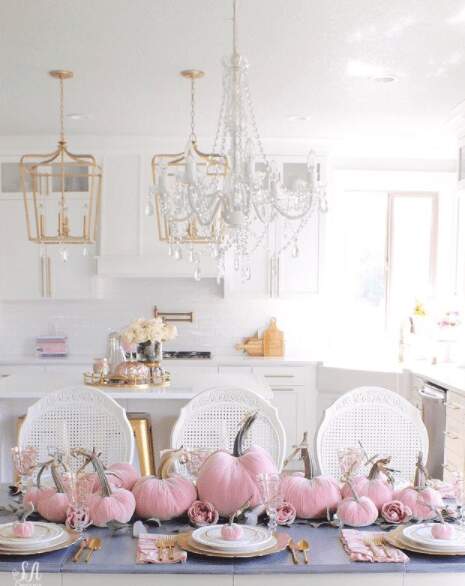 Related:
---
So, if you wanna go for a cozy girly aesthetic this year, bring the cottagecore vibe into autumn, or embrace the angelcore mood, here are the prettiest pink fall decorations for your house.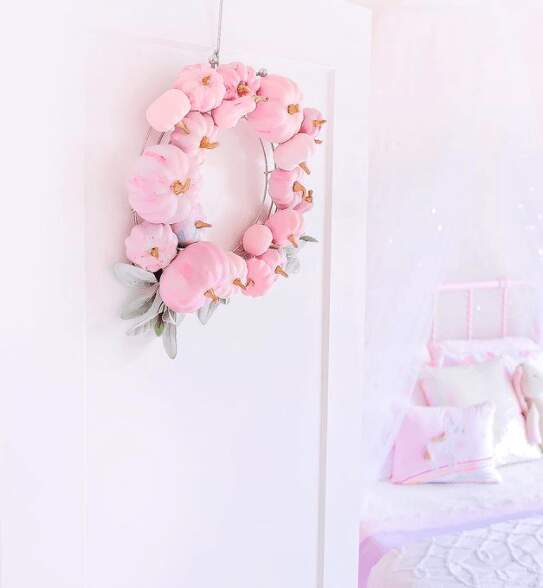 Mugs are not technically decor but in this case… After all, it's the pumpkin latte season, y'all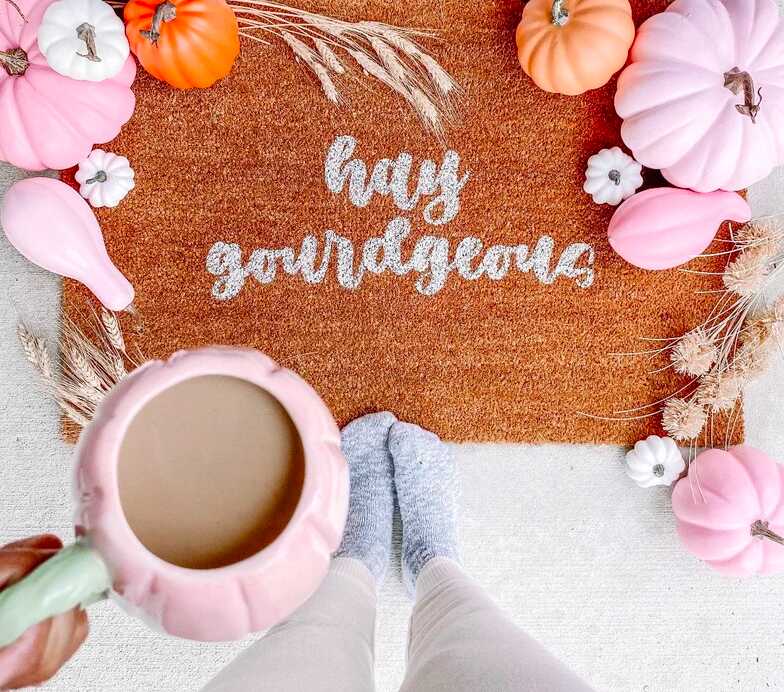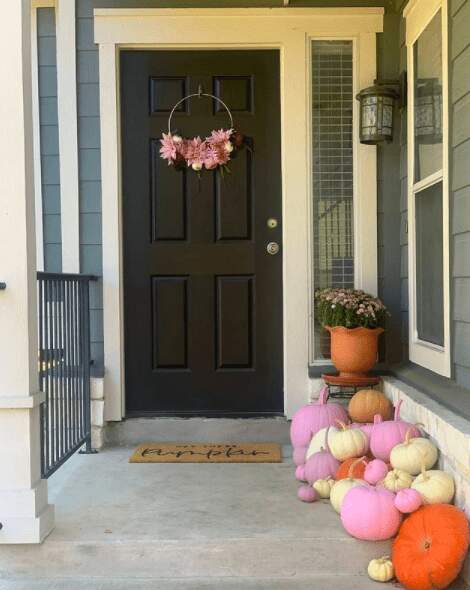 Etsy is my favorite place for non-traditional wreaths. Besides, I love shopping from women-owned small businesses. You know, sisterhood.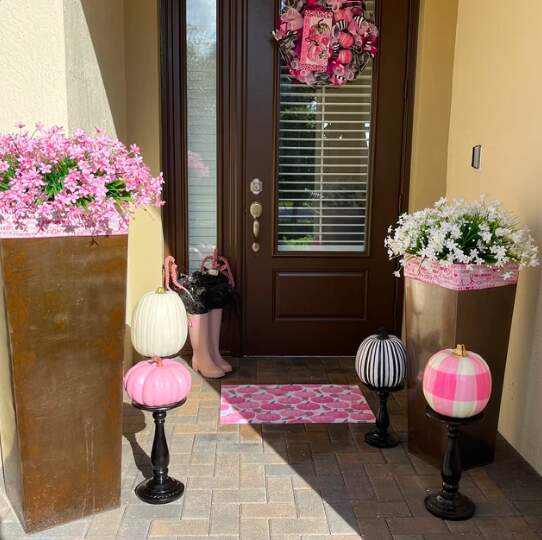 Natural pumpkins are heavy, so there are not a lot of people willing to ship them. I rounded up some websites with physical stores selling cute artificial pink pumpkins. Hopefully, you'll find one next to you! Also, I included some simple DIY tips, including lovely carving decor so you can spruce up your dreamy fall decor.
So, how lovely are these pink fall decorations, right? I'm in love and even in a better mood, actually. Hope you have a sweet sweater season, full of joy and easy pleasures like a pink pumpkin!