@birkenstock
☾ Affiliate Disclosure: The Mood Guide celebrates women's moods and versatility. Even though we may earn a commission from some of your purchases, we encourage you to shop with the right intention. Focusing your energy on what you feel confident and comfortable in is empowering! ♥︎
---
Oh, there are a lot of sweet pink things that money can buy, right? The pleasure of stepping into a cushy fluffy slipper, however, is disproportionally comforting in comparison to how much it costs. But not all pink fluffy slippers under the sun feel like a passionate foot massage. So, for this post, I dug deep into hundreds of reviews (seriously, hundreds), and Reddit groups, and selected the top 5 most loved pink fluffy slippers praised for their comfort, quality, and snuggle level. I was careful enough to select the best slippers in real and faux fur, slide sandals, closed toes, and x-slides to cover all bases.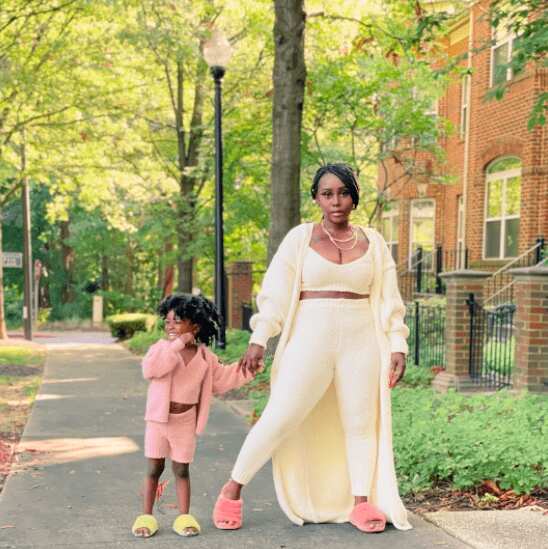 ---
☁️ The Top 5 Comfy Cozy Series:
Of course, there is no scientific method to measure the absolute level of comfort and coziness for anything because each person has different levels of sensitivity.
But if the vast majority of people are saying that something is comfy AF, so that's more reliable than having one persoal opnion from one specialist or one blogger, right?
And because the number of choices is overwhelming, we narrow it down to the 5 undisputable most loved by the internet! ♡
---
---
The Top 5 Comfy Pink Fluffy Slippers
---
This random order is not related to how fluffy the slippers are!
Birkenstock Arizona Teddy Shearling Sandals
Genuine shearling upper & insole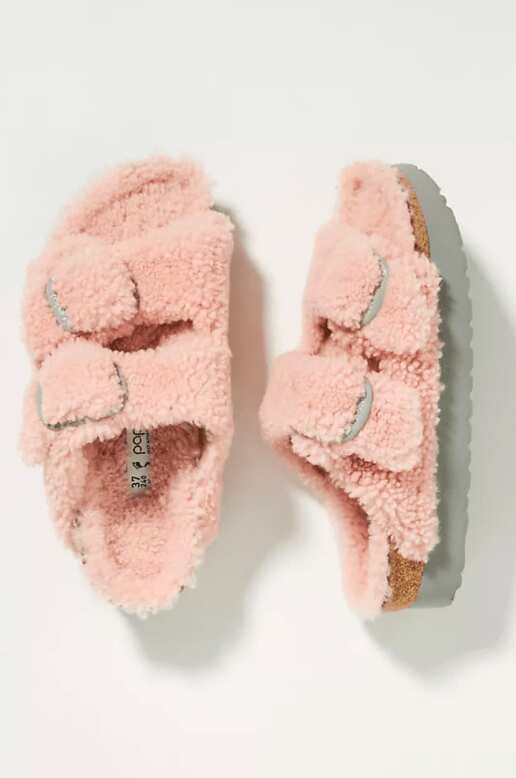 $180
Shop at :
As if Birkenstocks weren't popular enough, why not top it with some soft huggable genuine shearling?
---
Fluff Yeah Slide Slippers, UGG
10mm sheepskin upper & insole | 10mm UGGplush™ 80% upcycled wool, 20% lyocell lining
$110
Shop at :
Maybe the Fluff Yeah (and the Kardashian/Jenner family) elevated the slippers to the condition of cute and desirable. Regardless of the media power behind it, one thing is true: the UGG Fluff Yeah lives up to the buzz (otherwise it would have flopped) and is as comfy as the name suggests.
It has a rubber sole, so you can flash it outside, but if you can't stand dirty shoes in the house (I can't) you may consider having 2 pairs because it's real fur, so it's not the most water-friendly.
Of course, the Fluff Yeah is one of many (many) options of extra soft plushy slippers available at UGG.
---
Of course, UGG's slippers are your best friends after a warm bath but don't underestimate a good Victoria's Secret fluffy slider or a shearling Birkenstock.