The most lovely color for the most delightful time of the year! Pink Christmas Nails are for when you want to evoke a super girly & pretty mood in your Holiday visuals. I have already created a post with tons of traditional and aesthetic Christmas nails ideas, and now I am doing this one with more options for a super girly Christmas look.
---
💅🎄 The main elements of Christmas Nails designs: Snowflakes, gingerbread, stars, sweater effect, snowman, candy cane, reindeer, gifts, Santa hat
---
Unique Pink Christmas Nails
---
Although the popular quote states ¨leave the best for the last¨, I chose to start this post with a good impression with these absolutely stunning Christmas nails with pink snowflakes designs.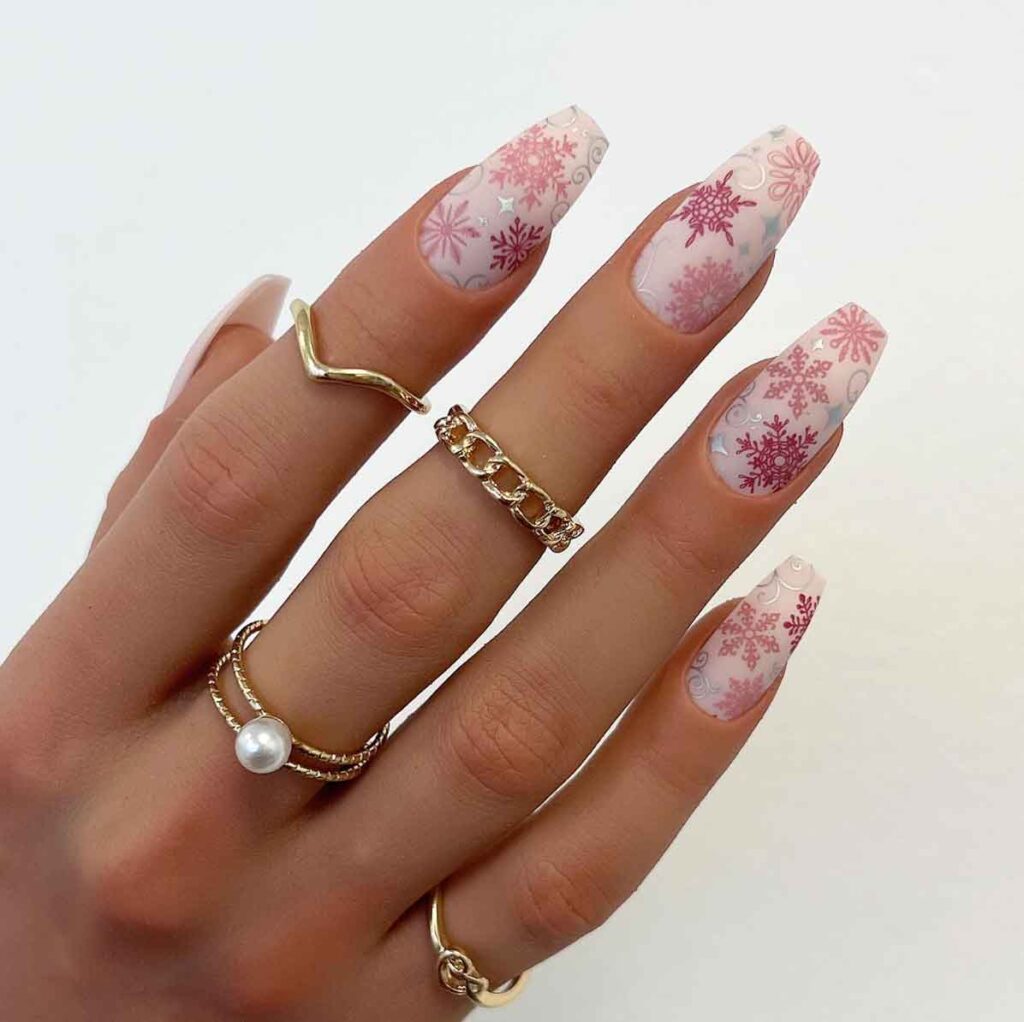 Simple Light Pink & White Holiday Nails
---
Simple and minimal ideas to DIY and create joyful vibes in the little details.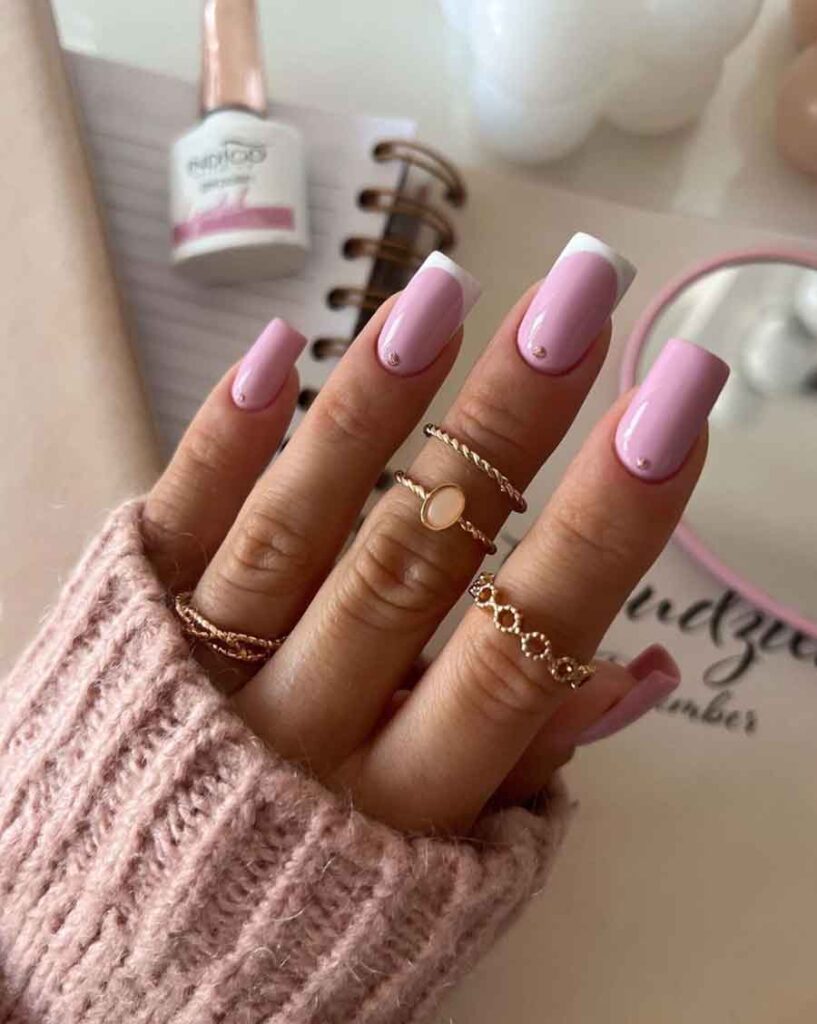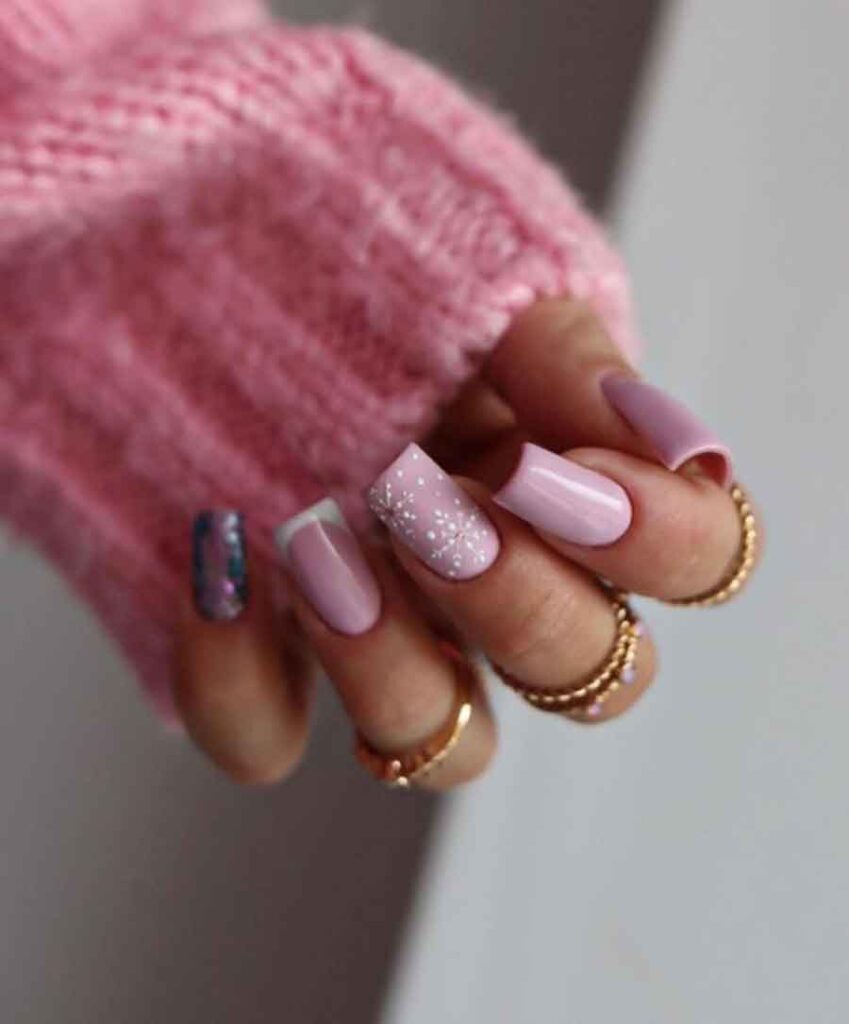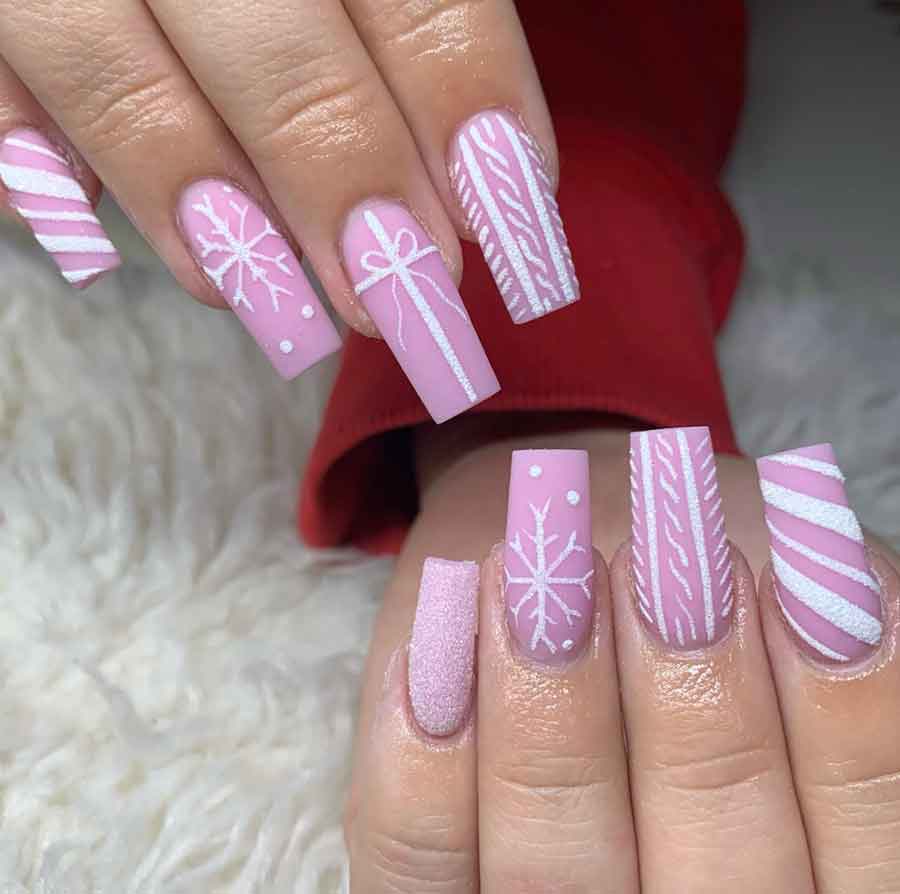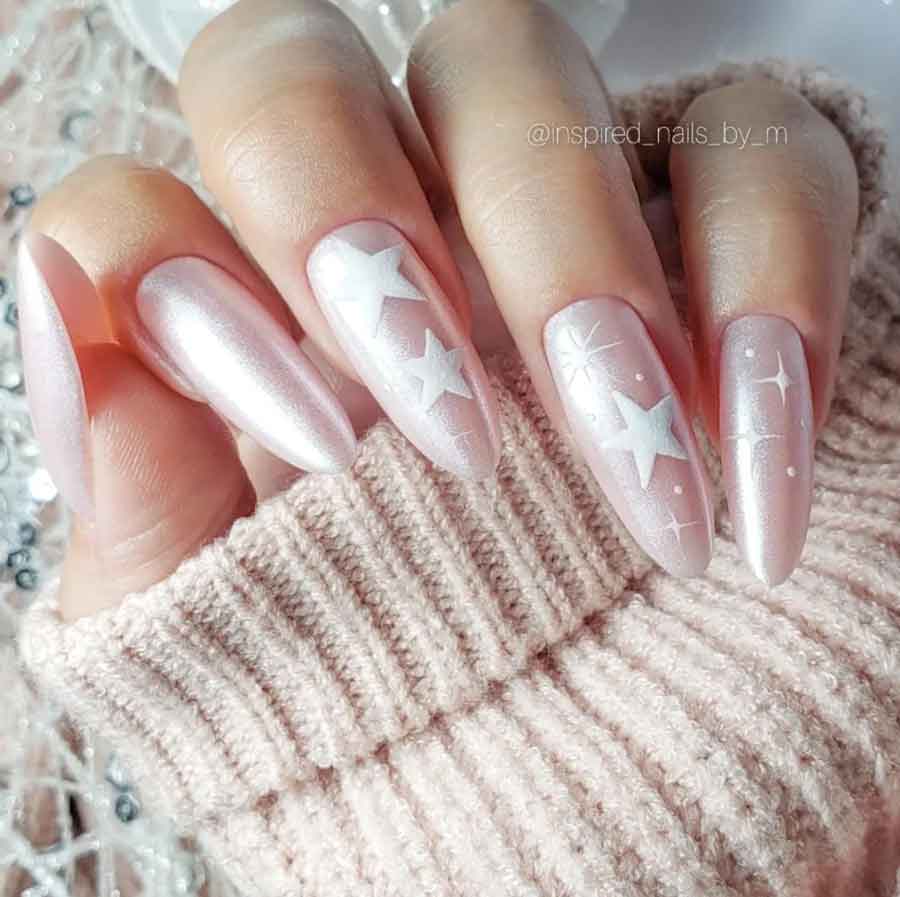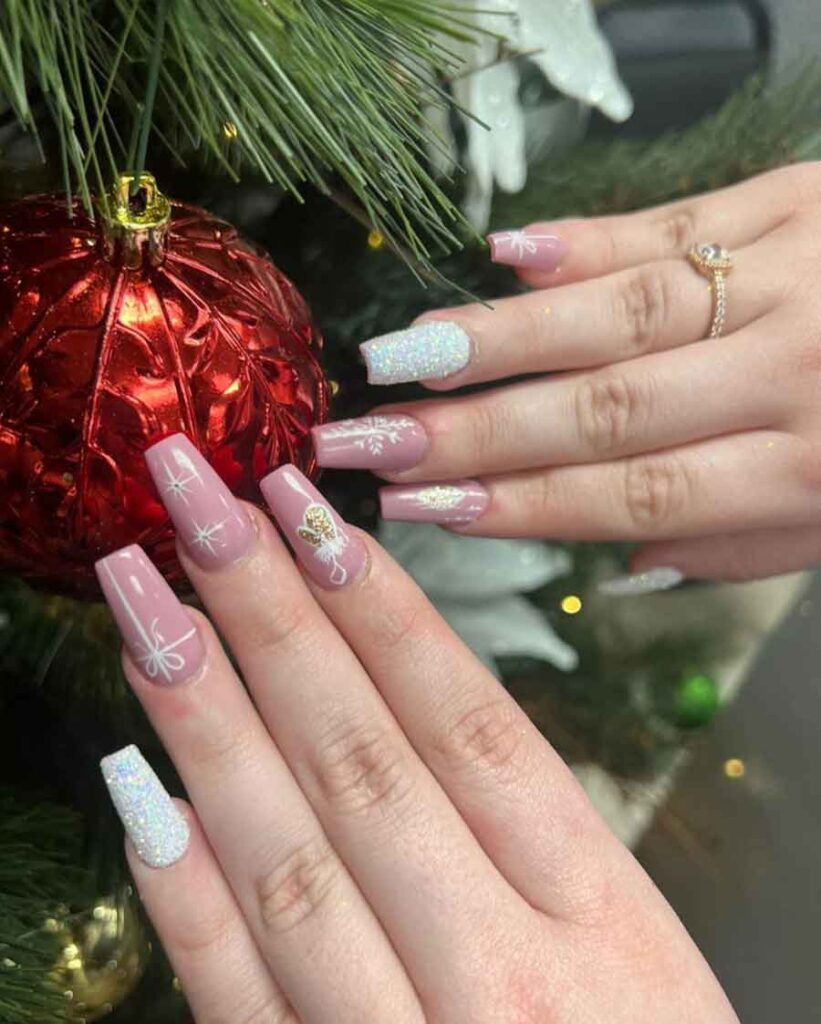 Sweater Nails
---
Sweater nails became a big trend in the nail art universe during the autumn and fall seasons, so of course, it is a great theme for Christmas Nails. It looks so super cozy and extra fluffy when in pink.
This pink ombre effect is simple and adorable.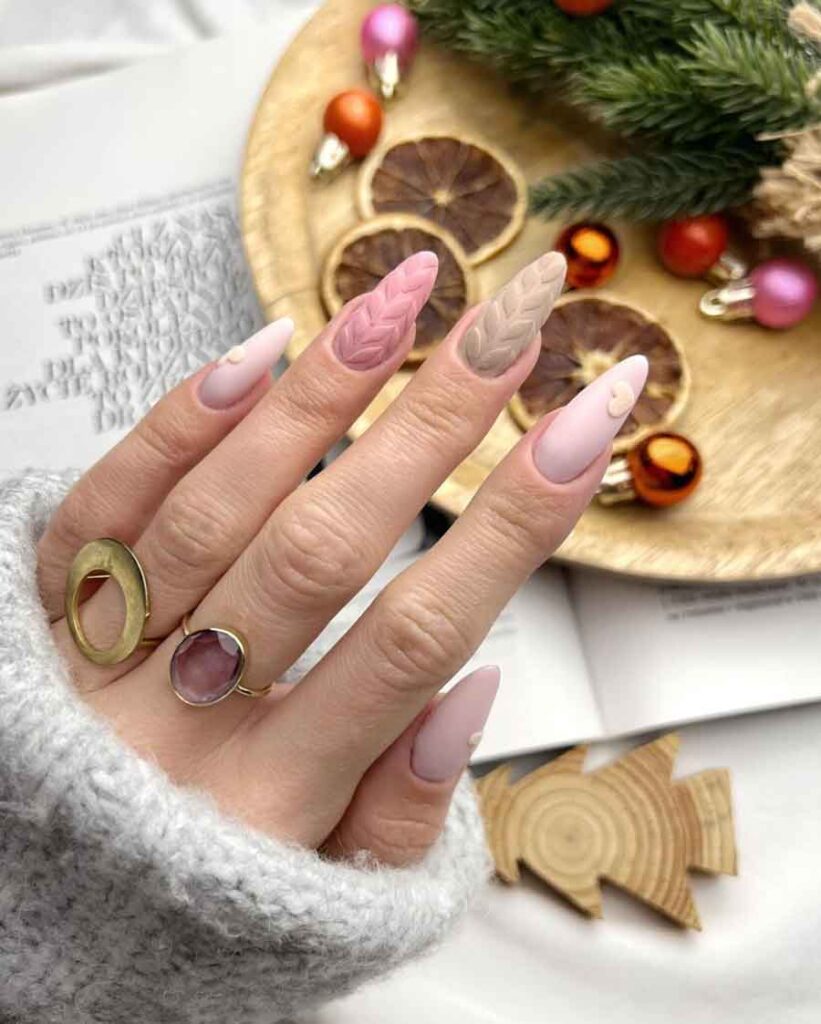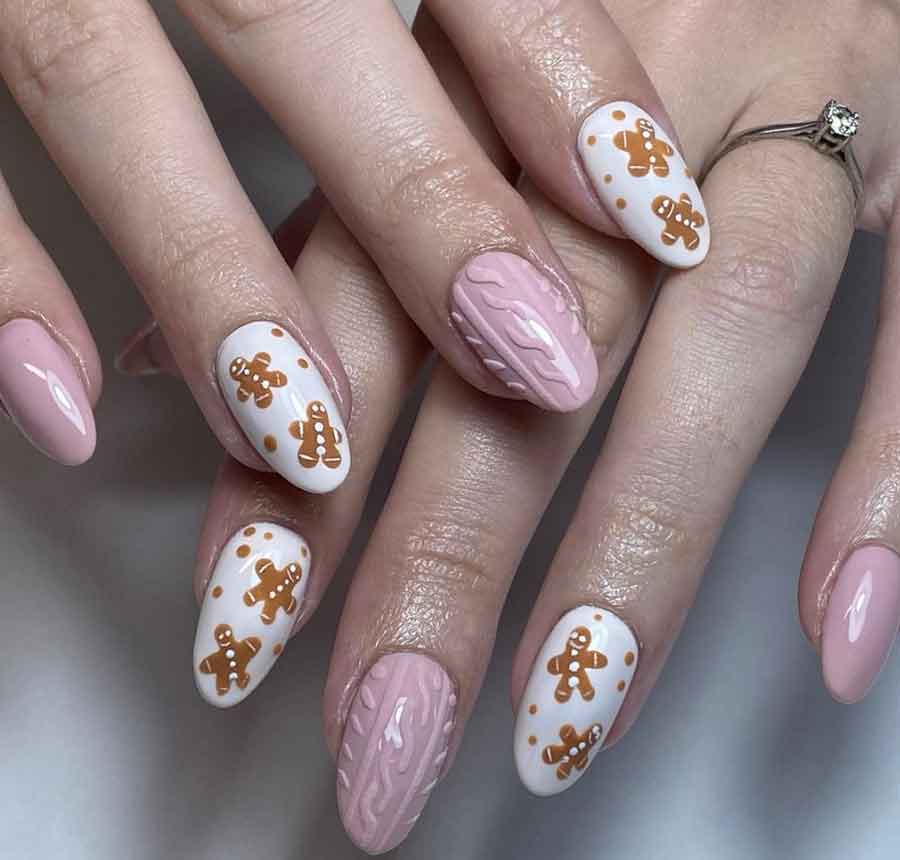 How chic is this faded pink with white nail art an chromed nails?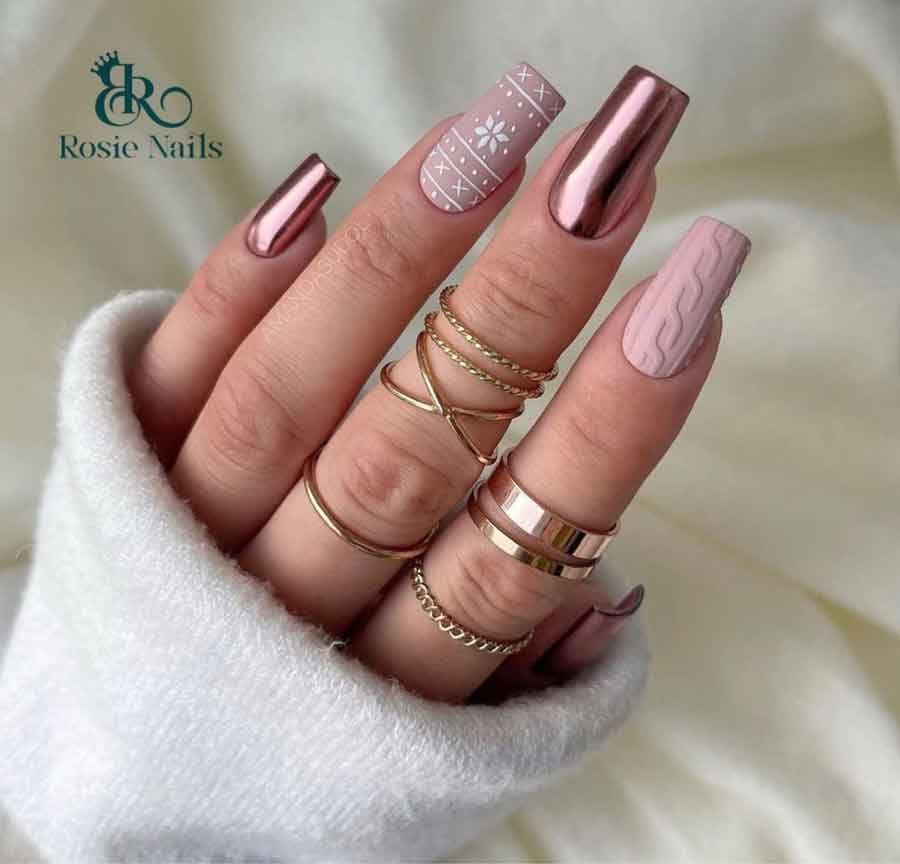 Pink or Rose Gold & Glitter
---
There is magic and festivity in the Holidays, which is usually represented by glittery, shiny nail details.
Pink with glitter with super cute elements like the little heart and the reindeer will make a supreme cute-glam mani.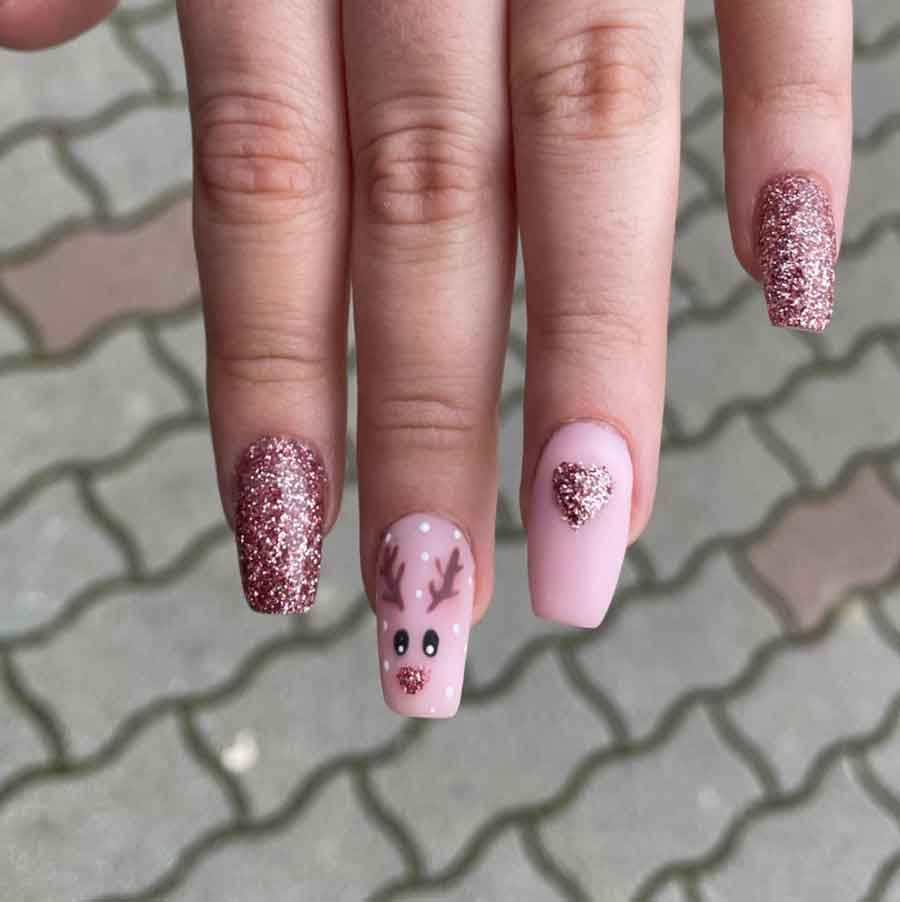 ---
Rose gold with white is festive and feminine. The rounded shape adds extra femininity to the nails, and nothing more delicate than a snowflake for a full Christmas theme.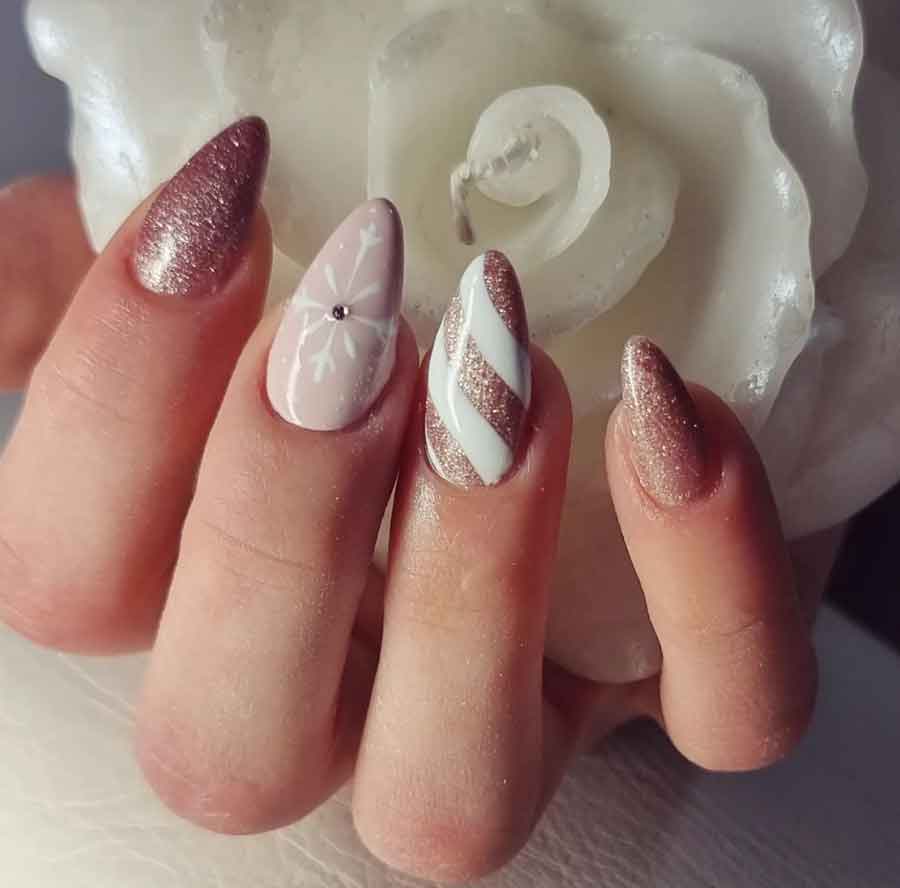 Sweater weather nails encounter glitter for maximum cuteness and refinement.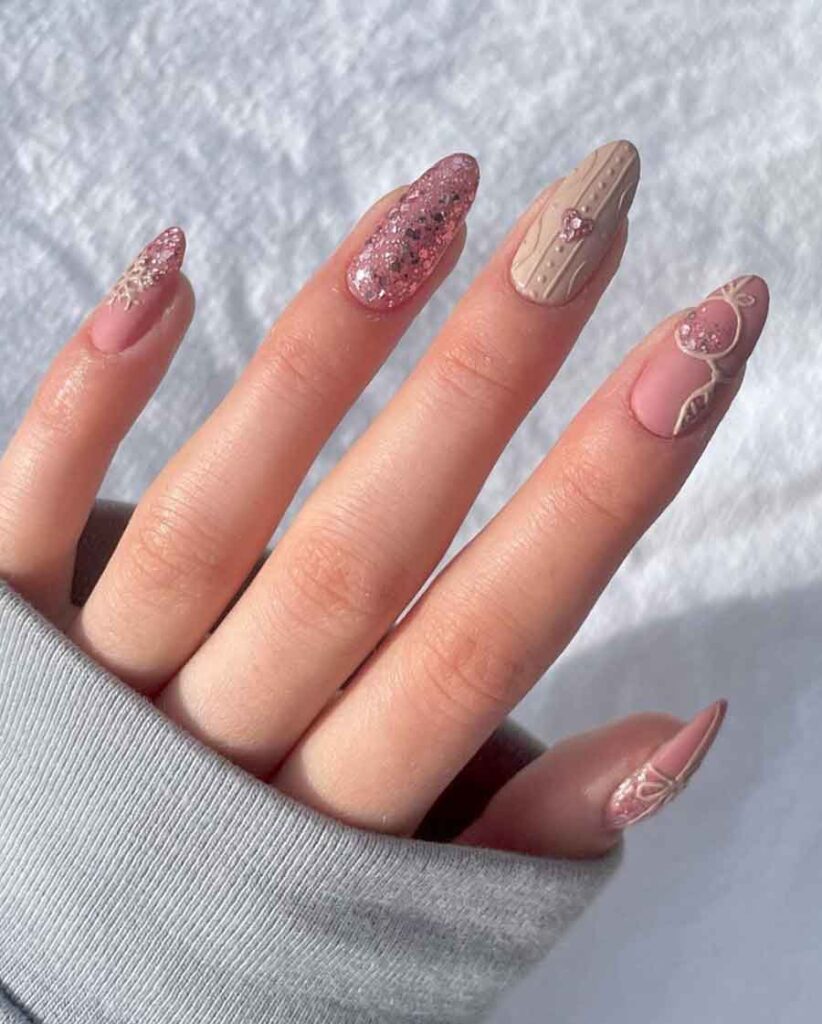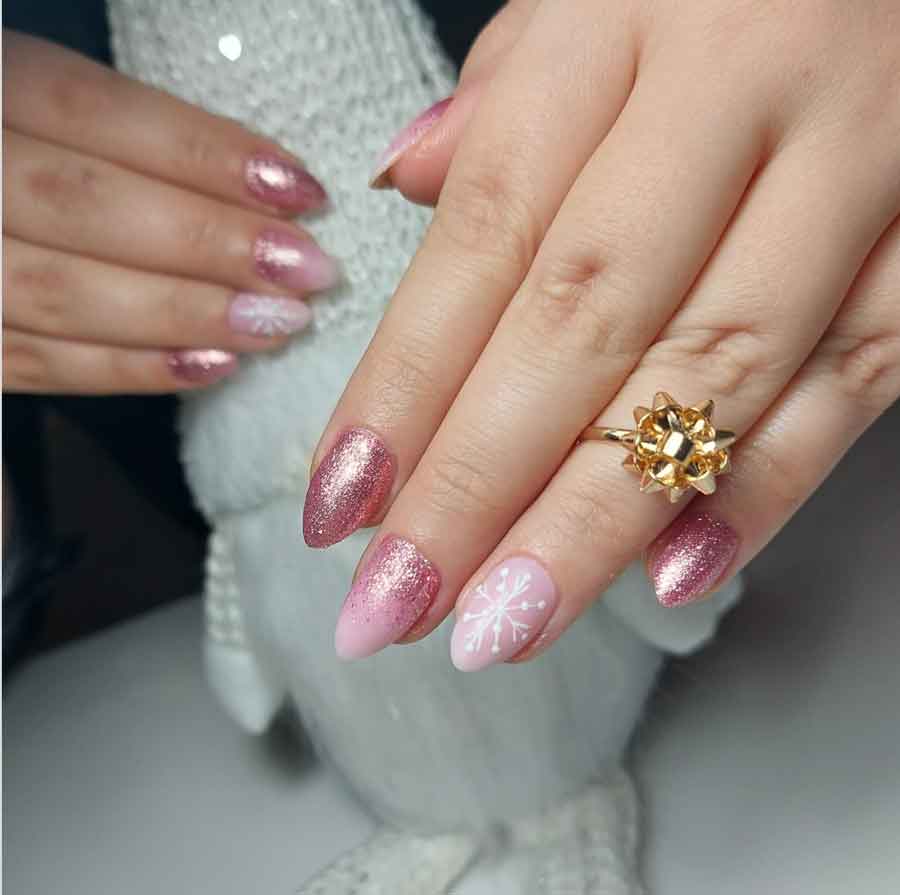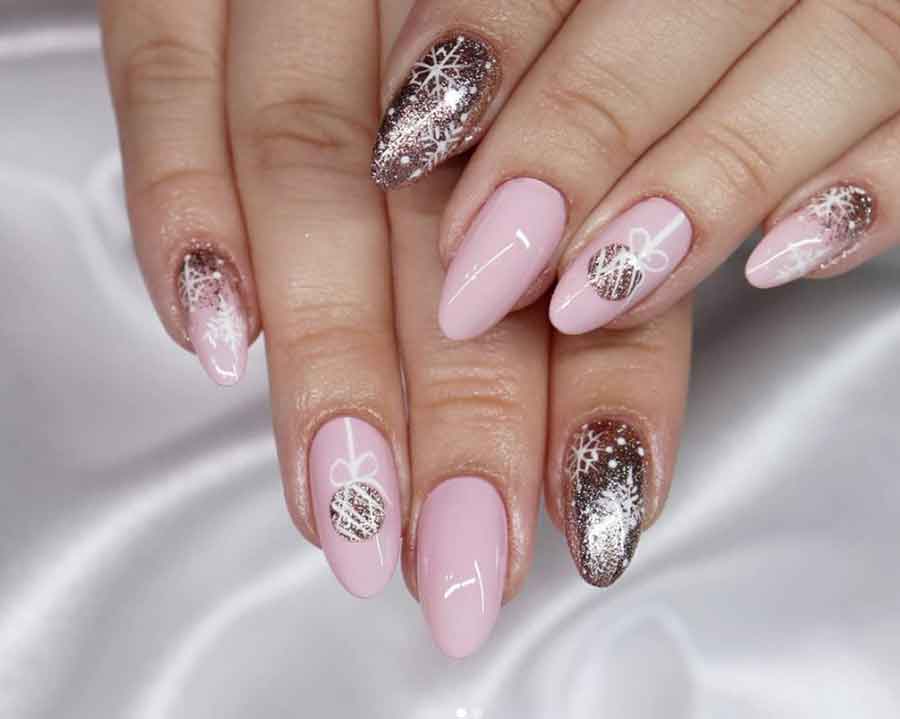 Square and coffin nails also look pretty with delicate pink and white Christmas designs and glittery details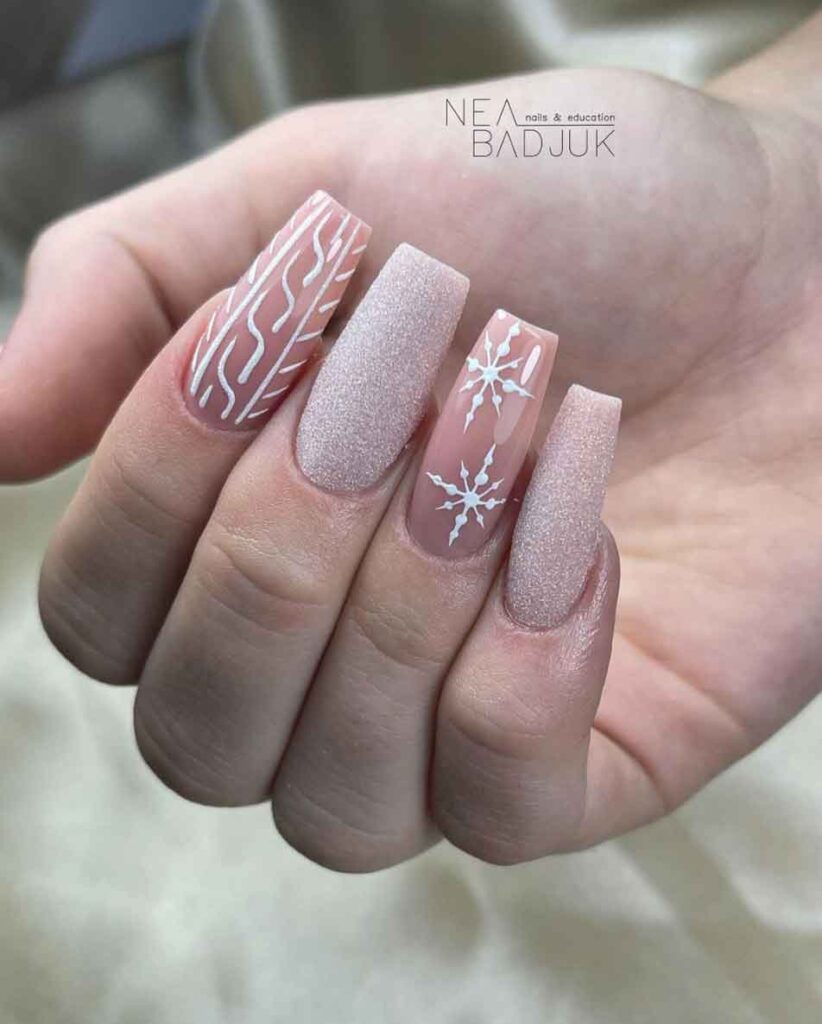 Pink & Red
---
Mixing the traditional red with delicate pink is an authentic alternative way to do your Christmas mani.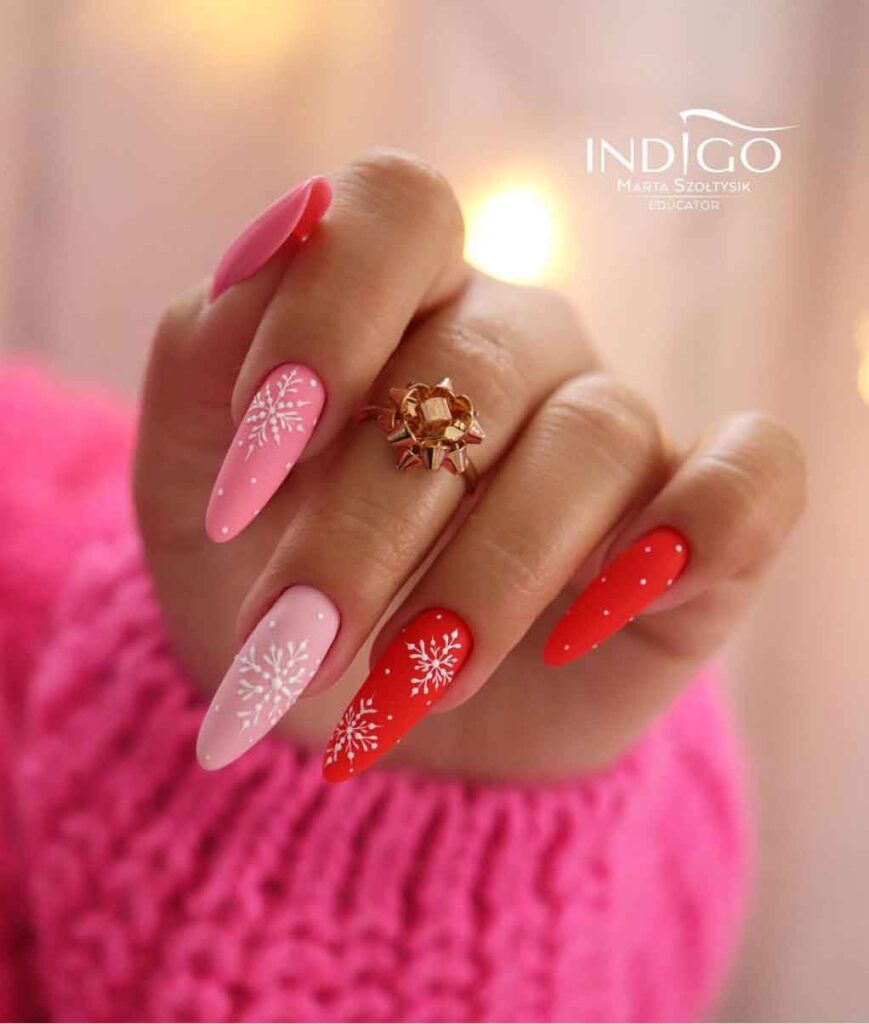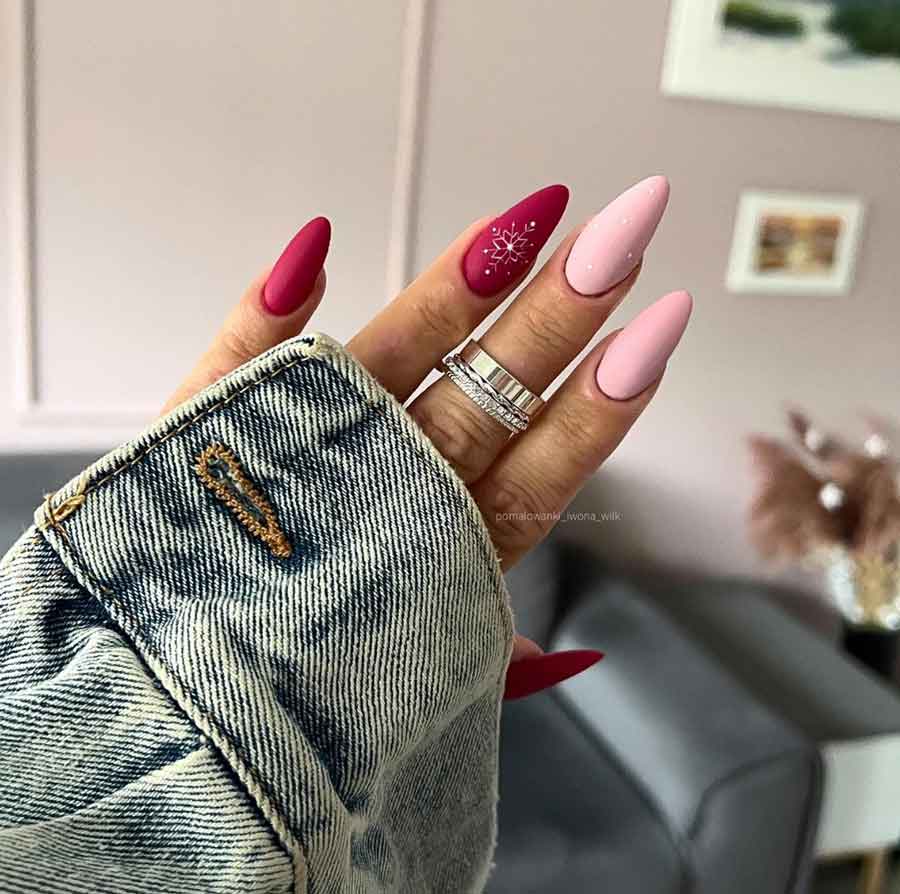 Soft Pink, Natural Christmas Nails
---
Super soft pink, almost nude, creates a natural and delicate effect on your festive mani.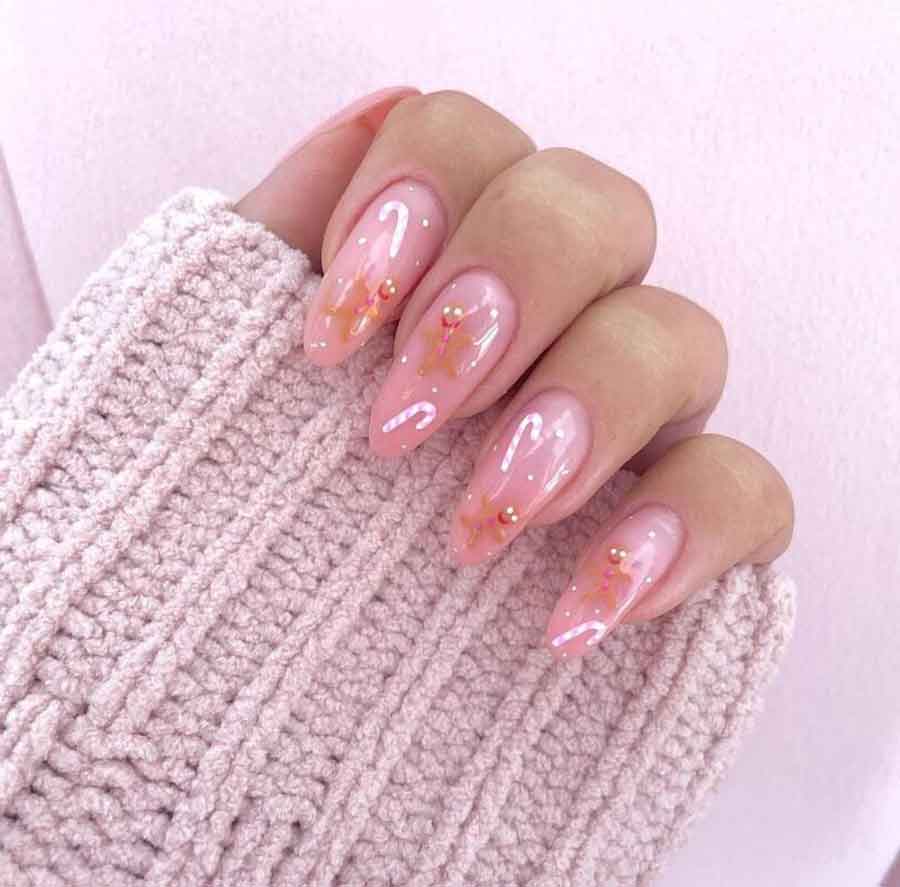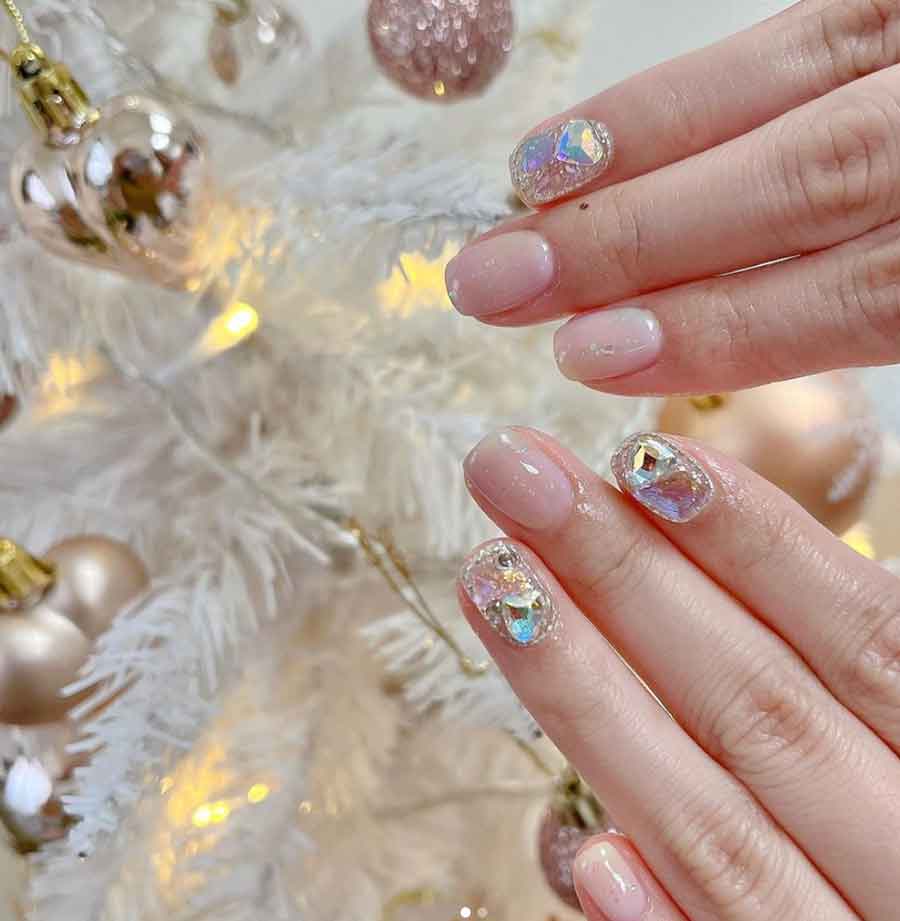 Black & Pink Christmas Nails
---
Another unconventional option, but I love the Breakfast at Tiffany's meets balletcore girlish vibes of black and pink, and how sweet these options are for the Holidays.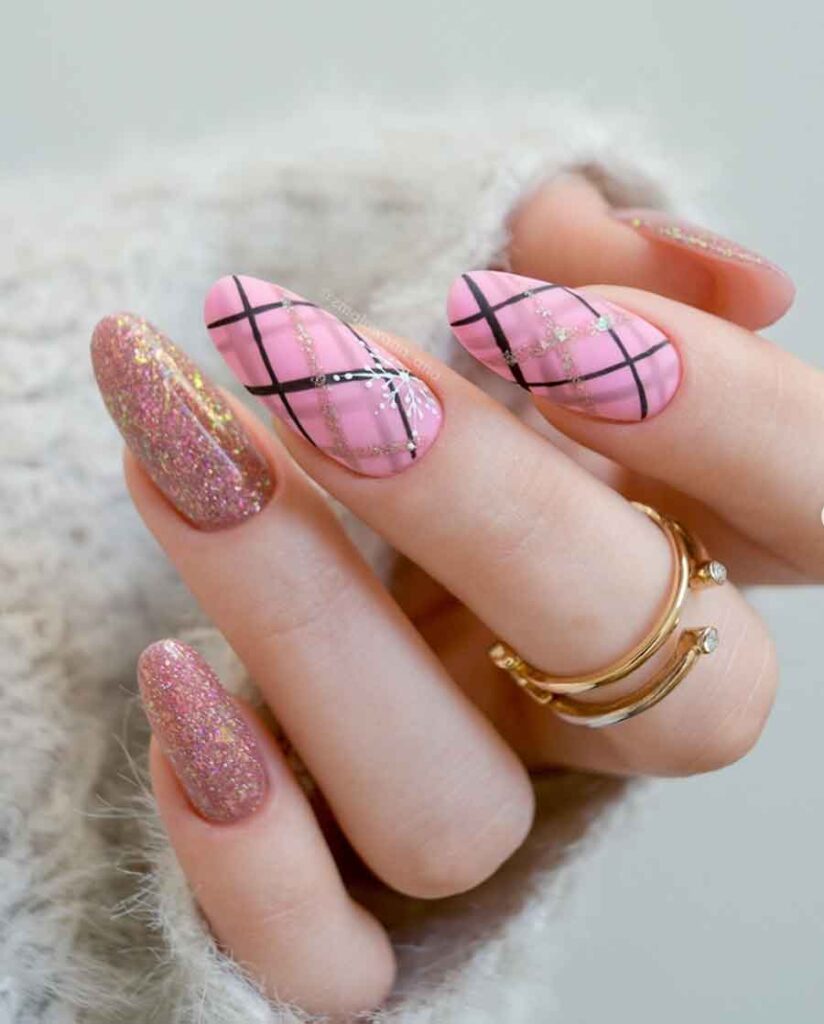 This black with dusty pink nail art is the chicest pink nail design from this list, in my opinion.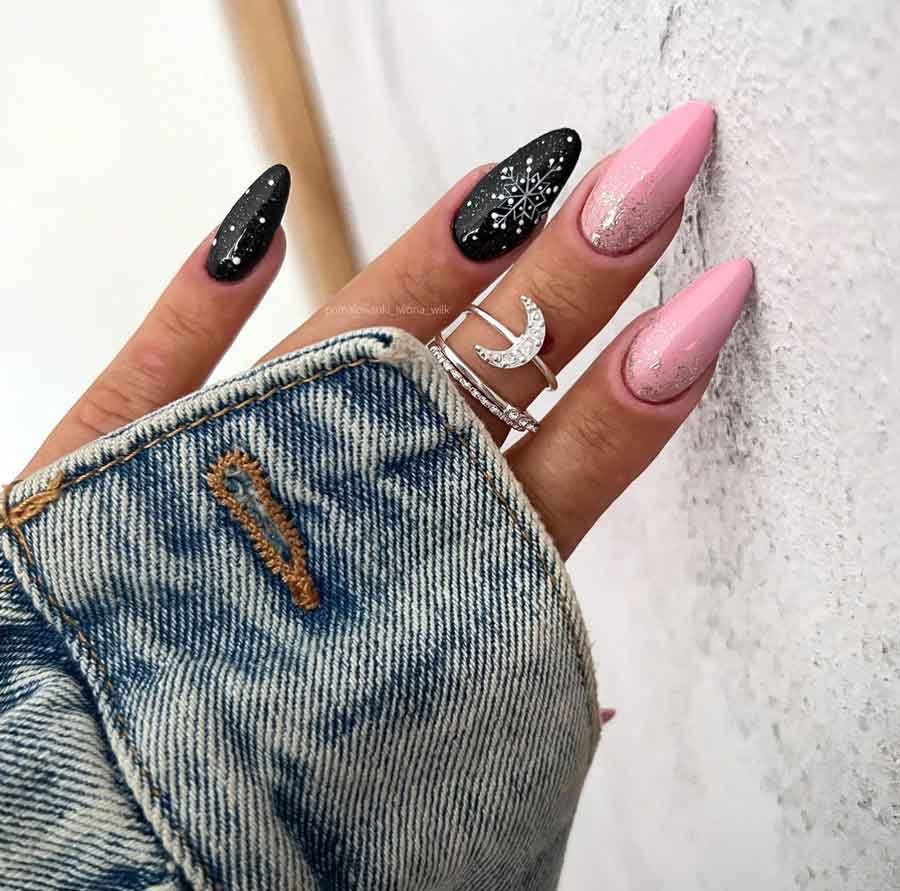 Pink & Silver
---
Pure sophistication and mystery in these dust pink with purple and silver nails.
---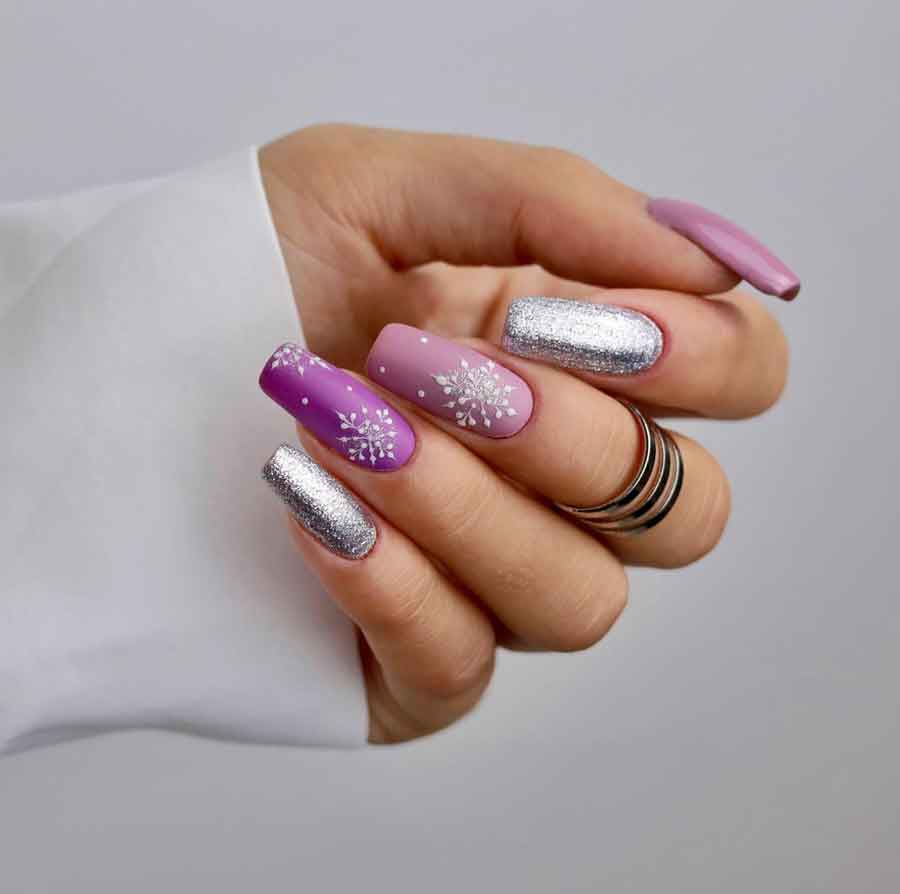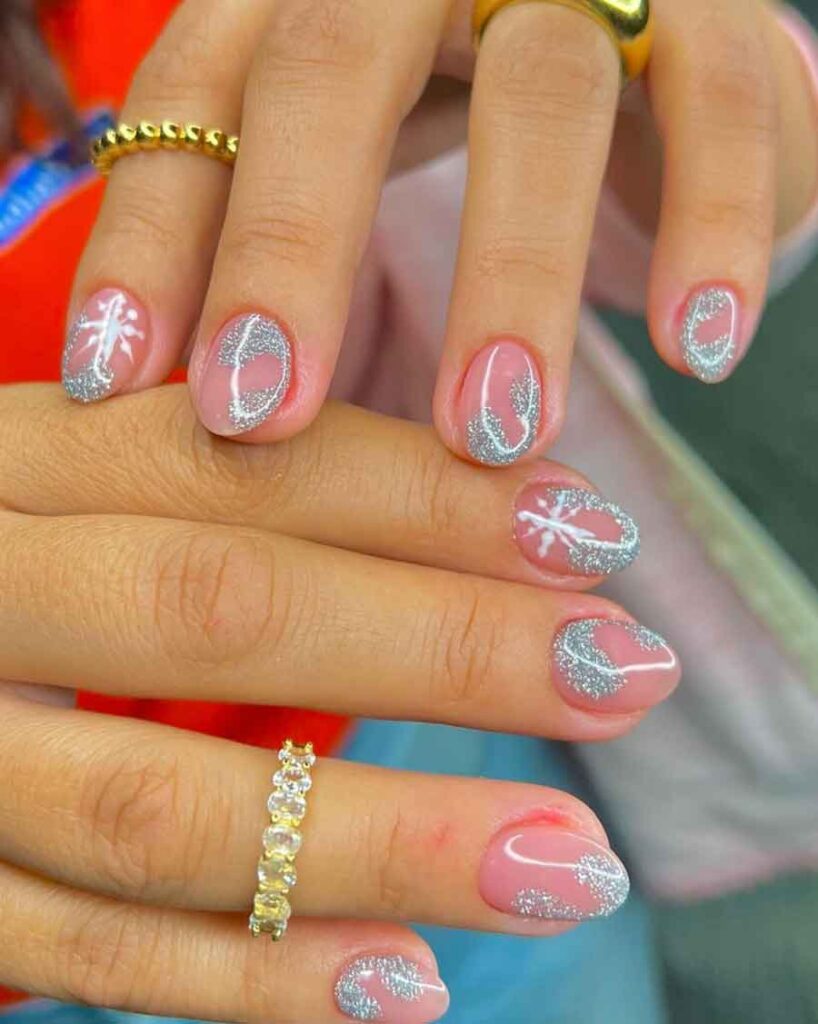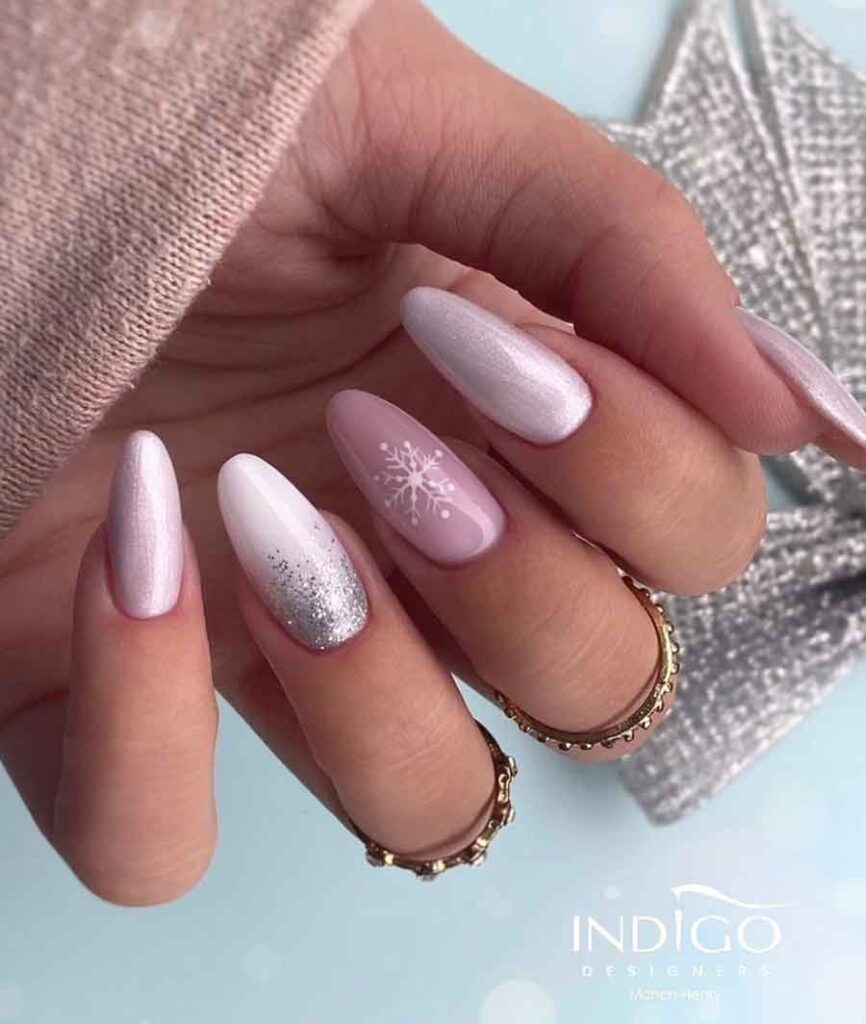 Pink & Gold
---
The girliest and most delicate idea, just plain baby pink with small golden and white details.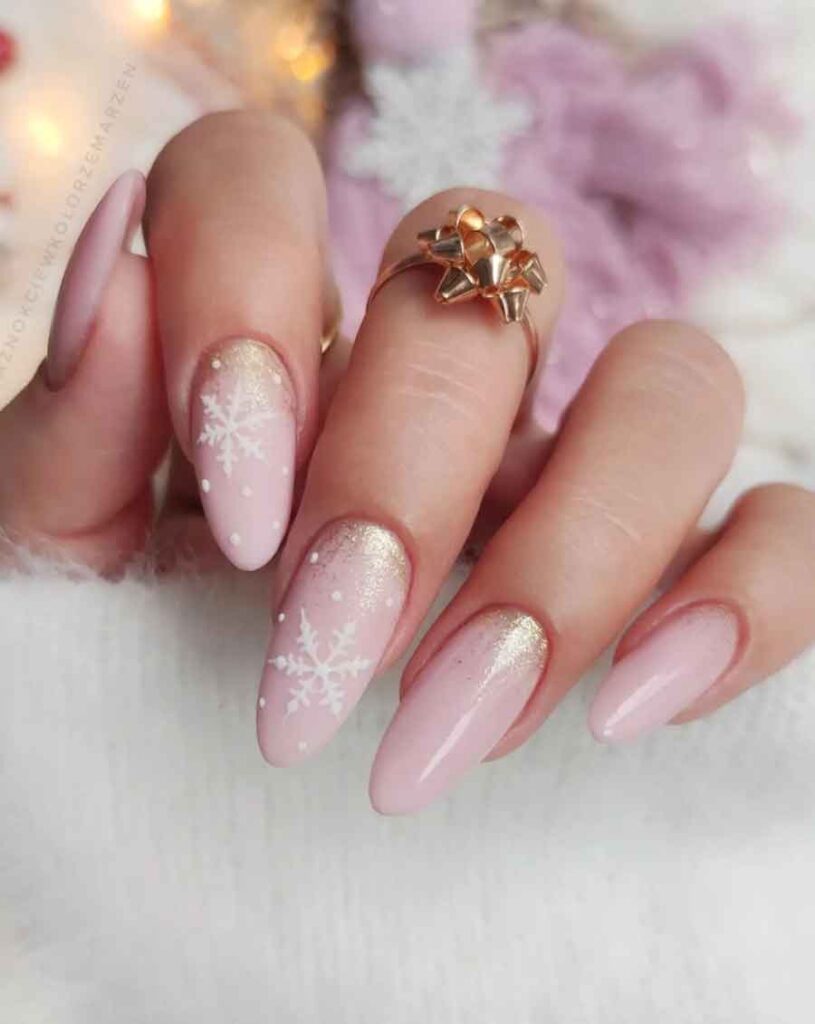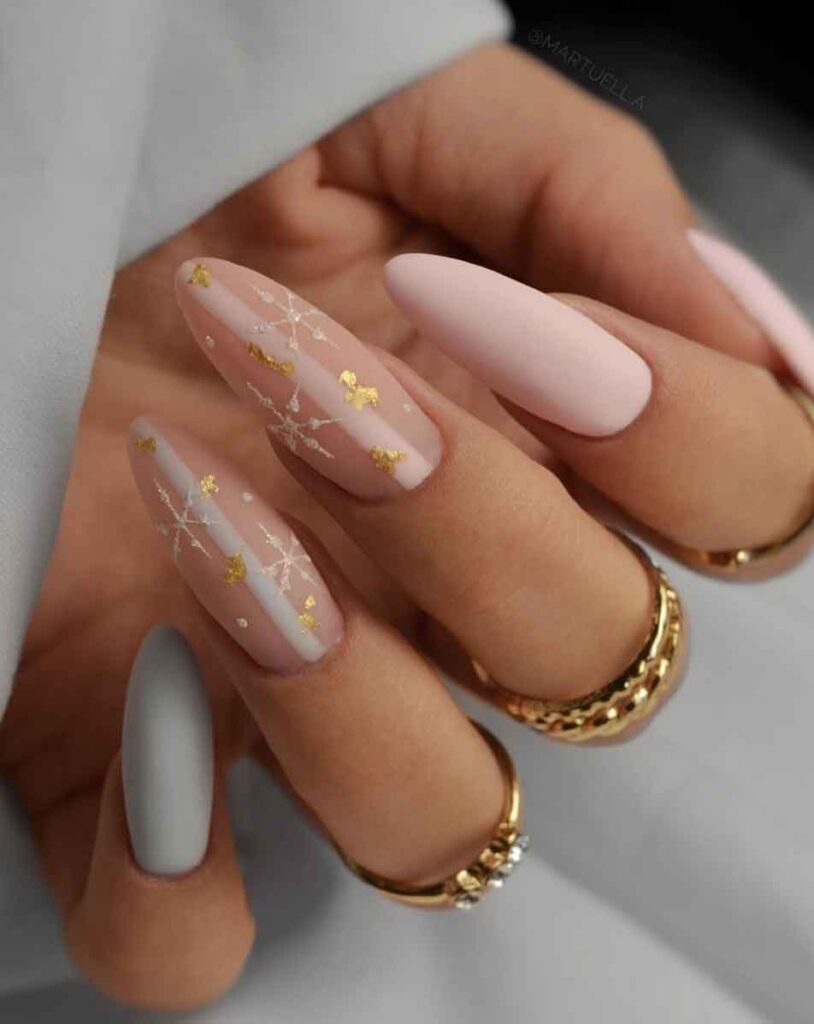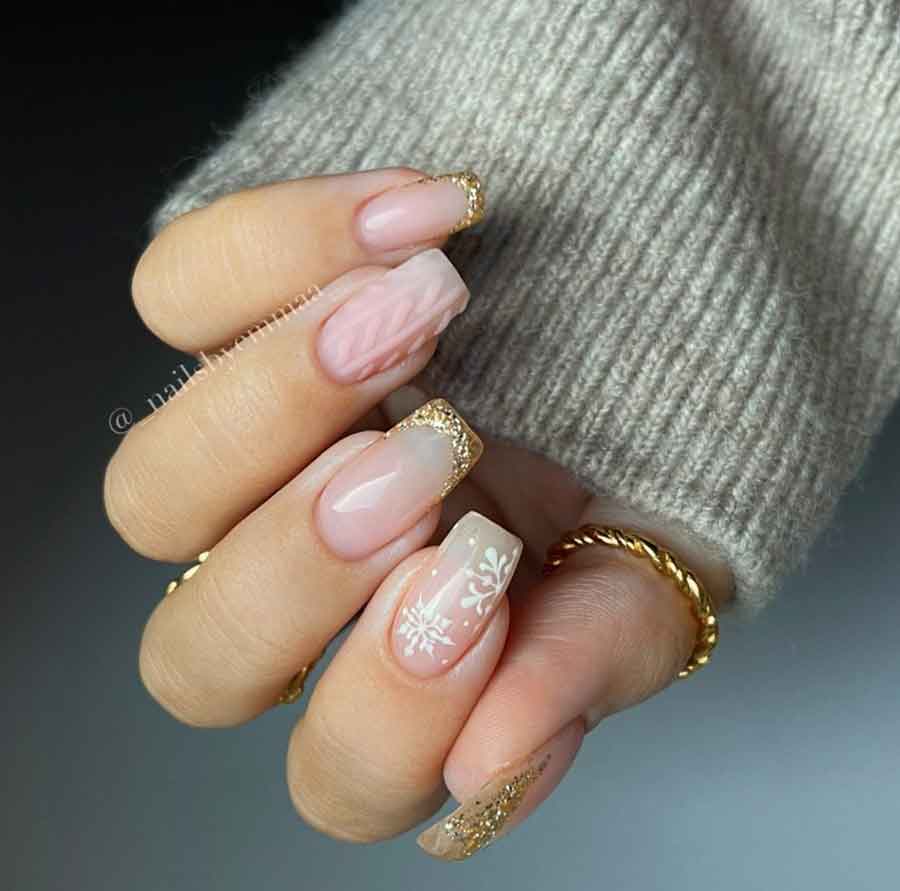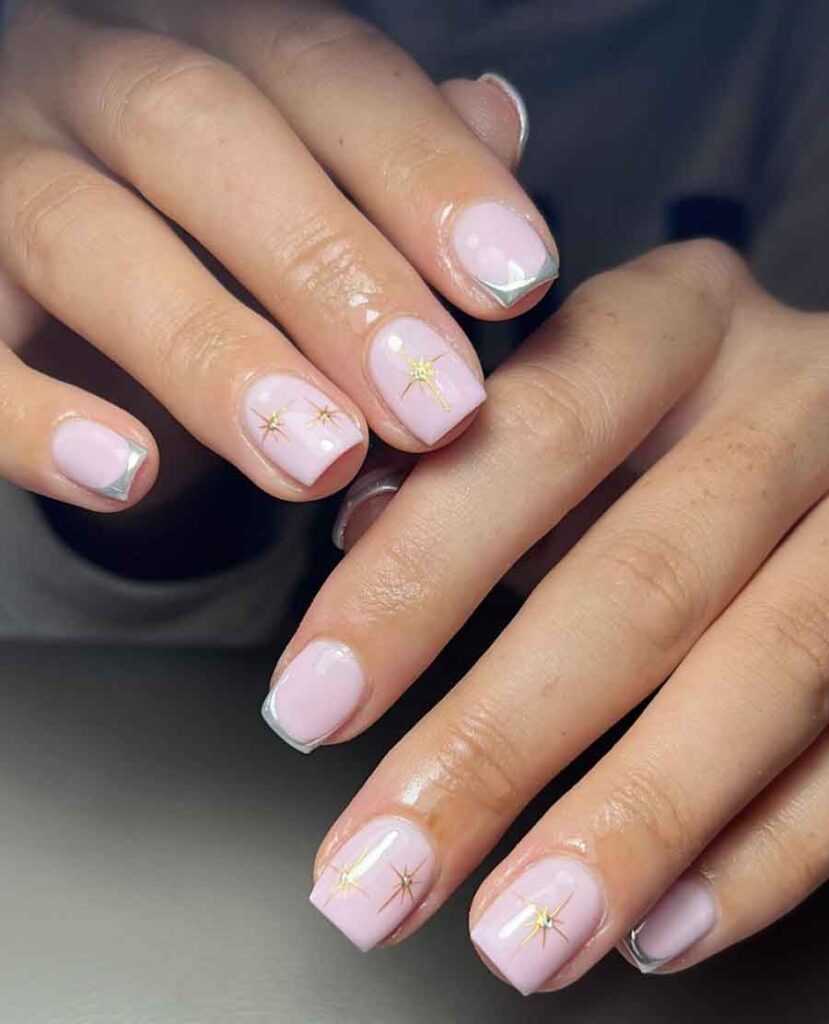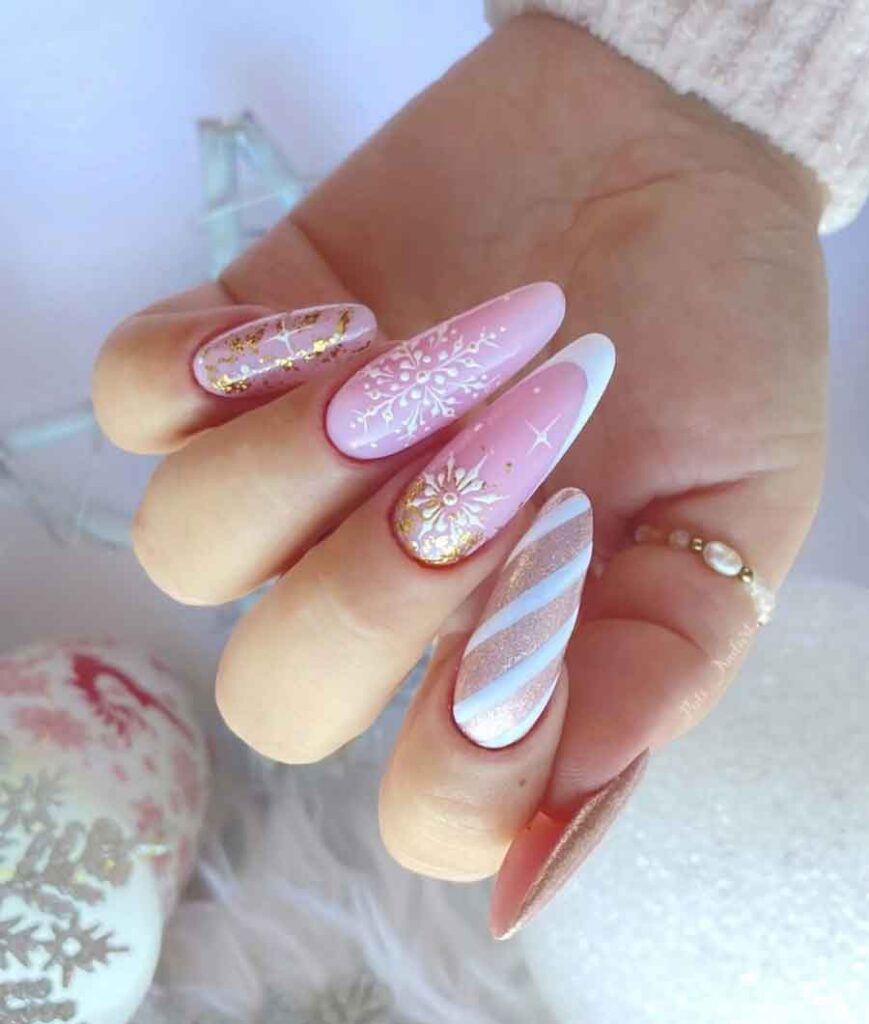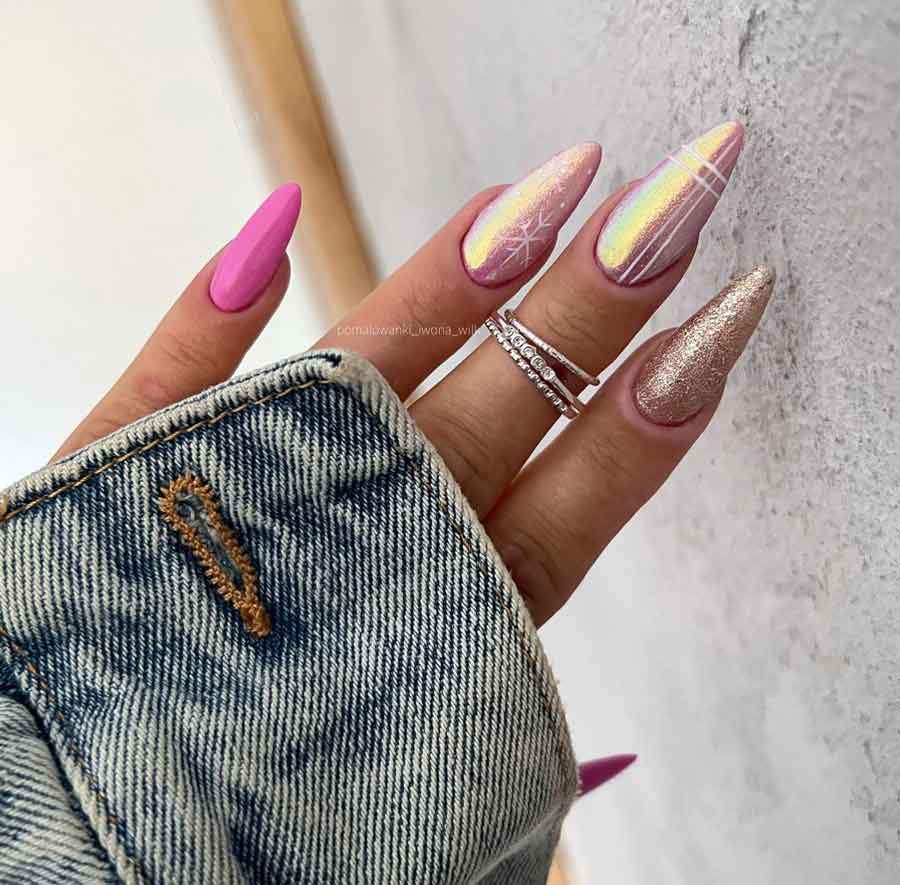 Black pink and gold is a beautiful and original combination.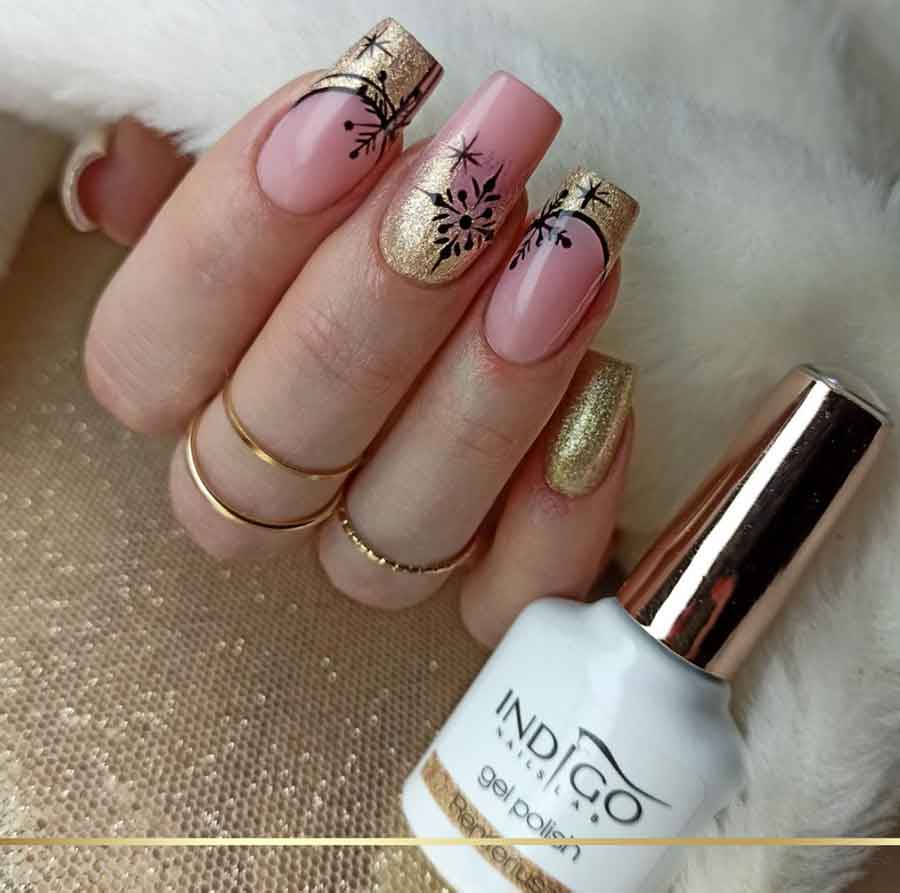 Hot Pink
---
A Barbie Effect on your Christmas Nails.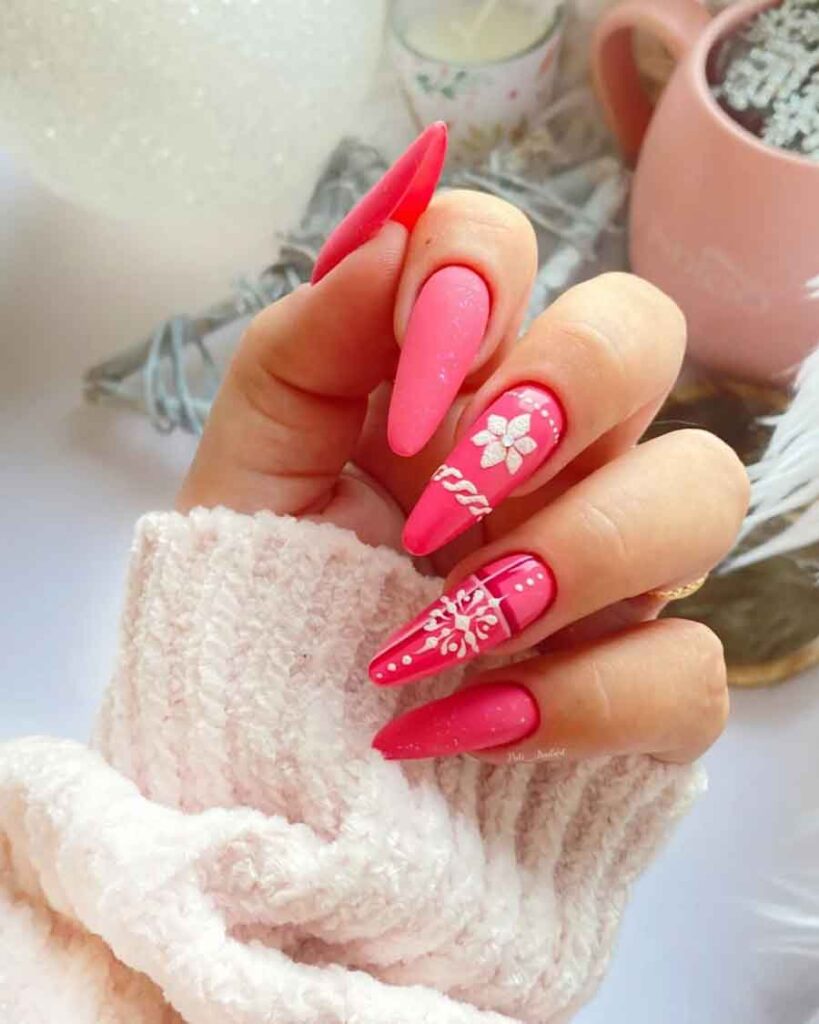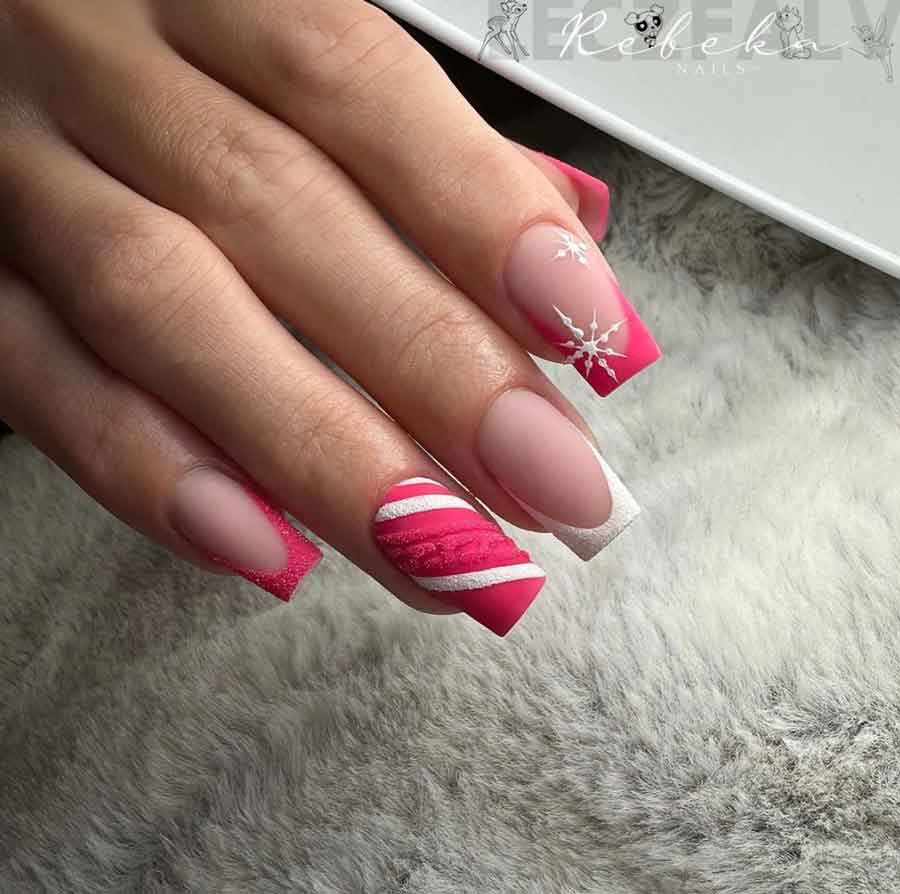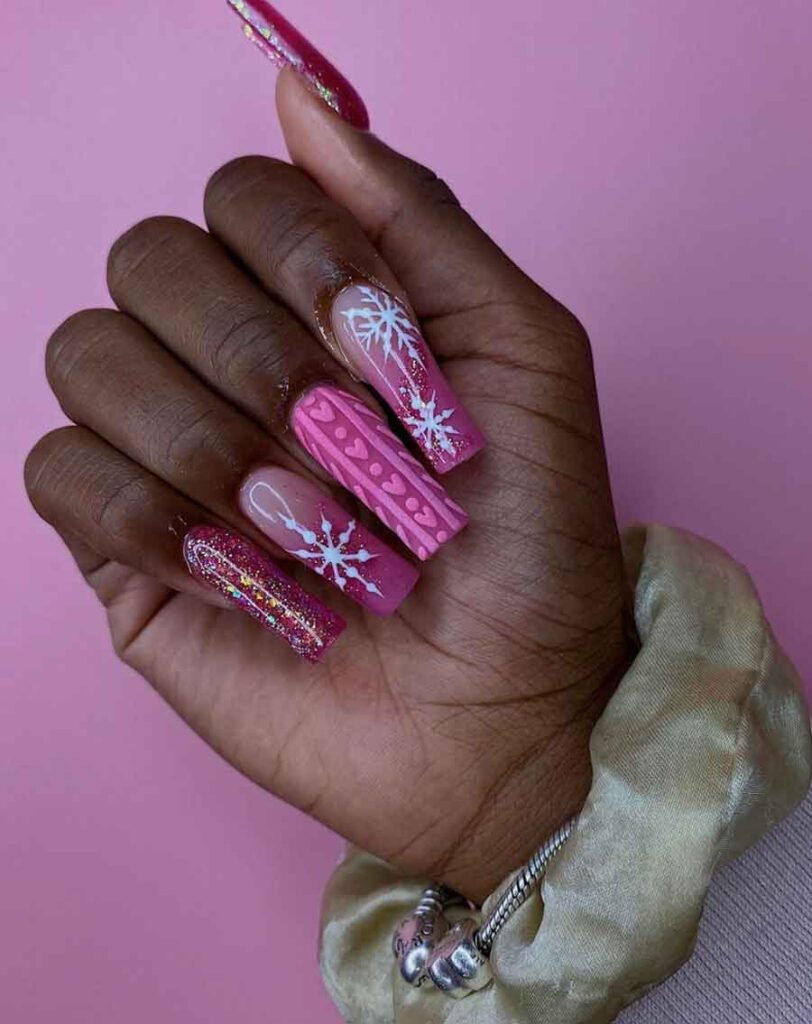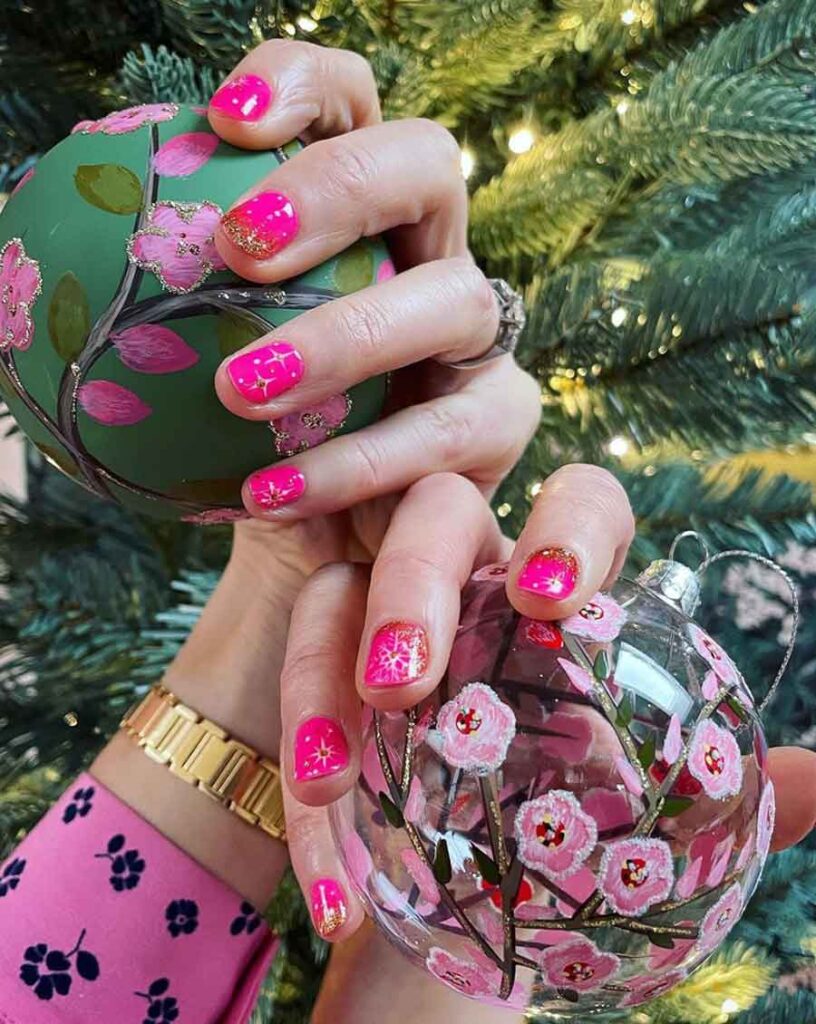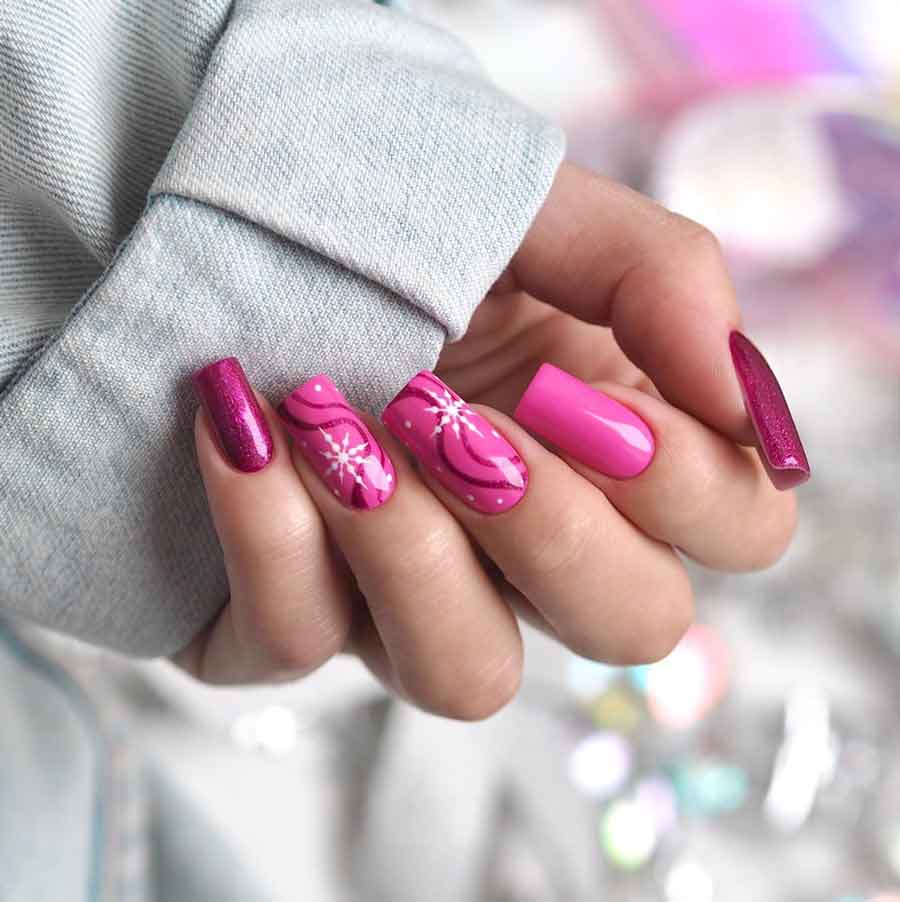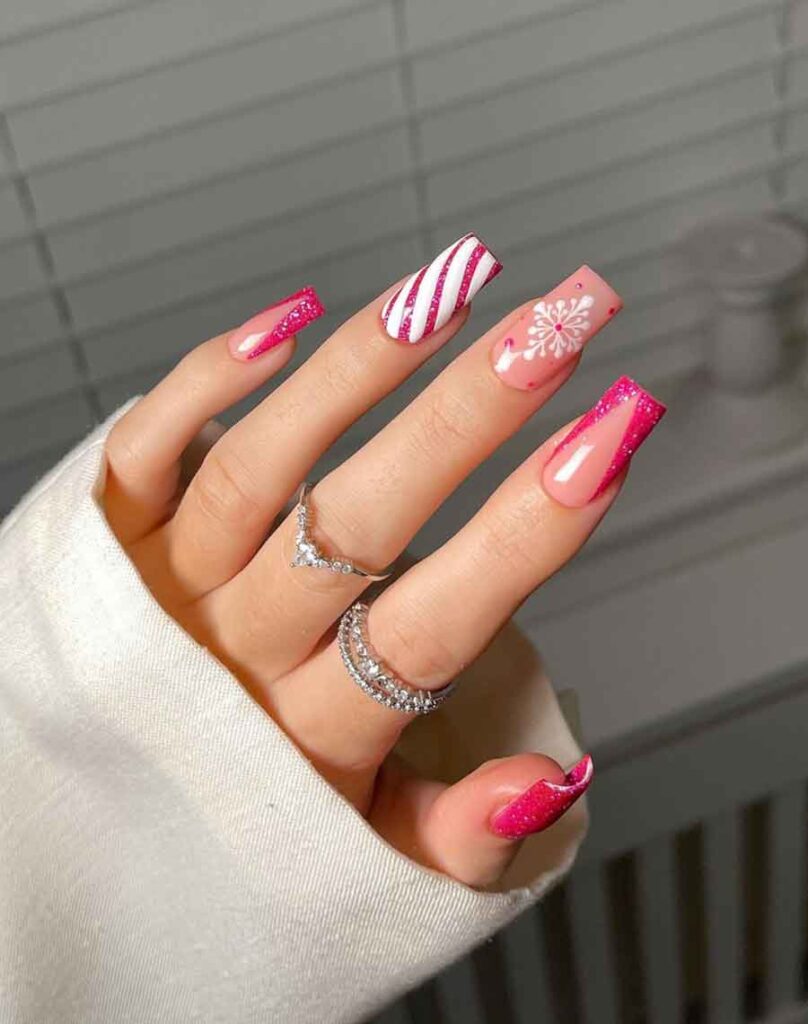 Pastels Christmas Nails
---
Pastel colors are the most innocent and sweet combination of colors. Mix light pink with other pastels and your hand will look like an enchanted Holiday Candyland.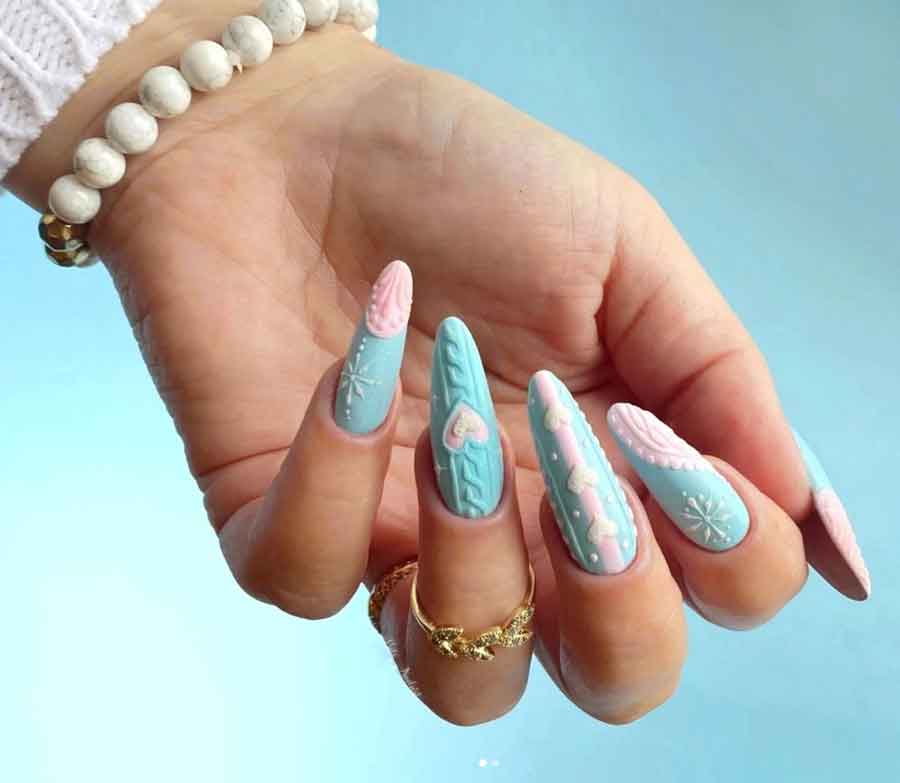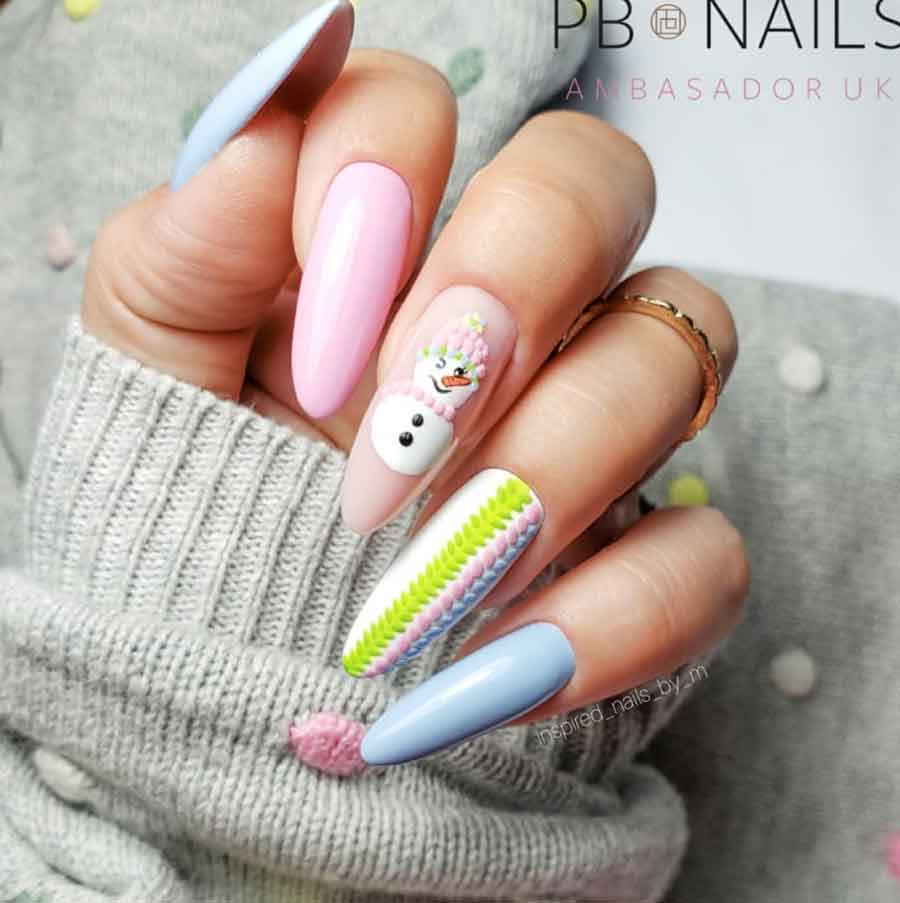 Cute and Fun Nail Art
---
How darling are these pink nail designs? From shimmery swirls to joyful doodles, a non boring alternative for pink xmas nail set.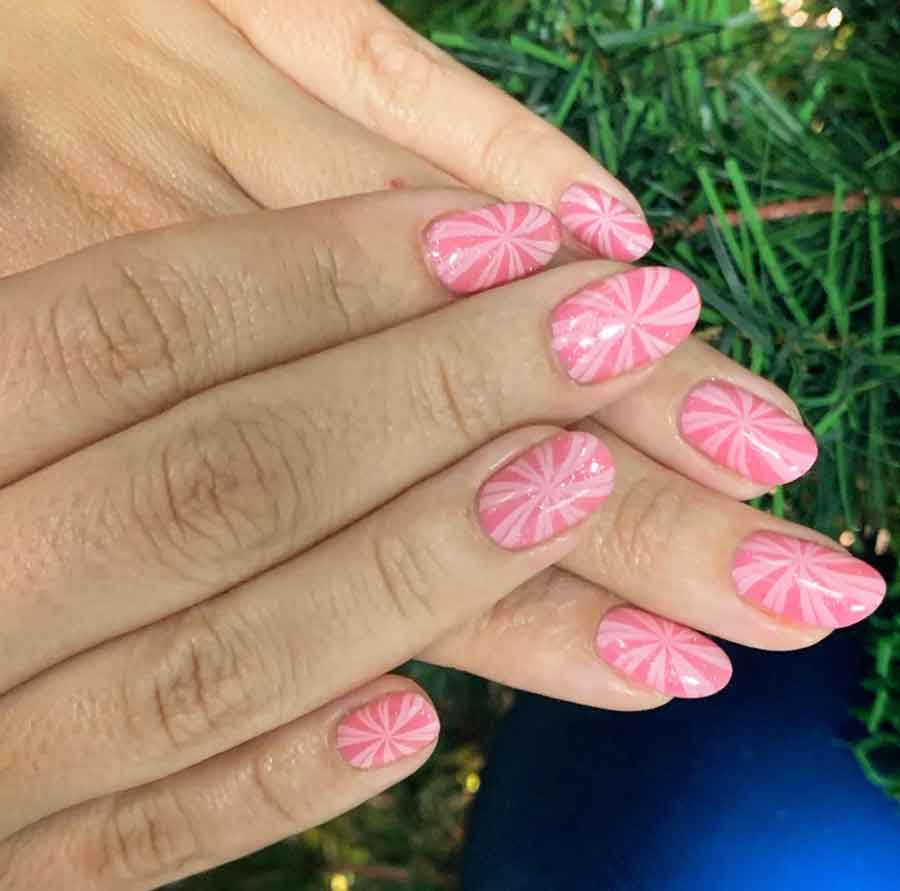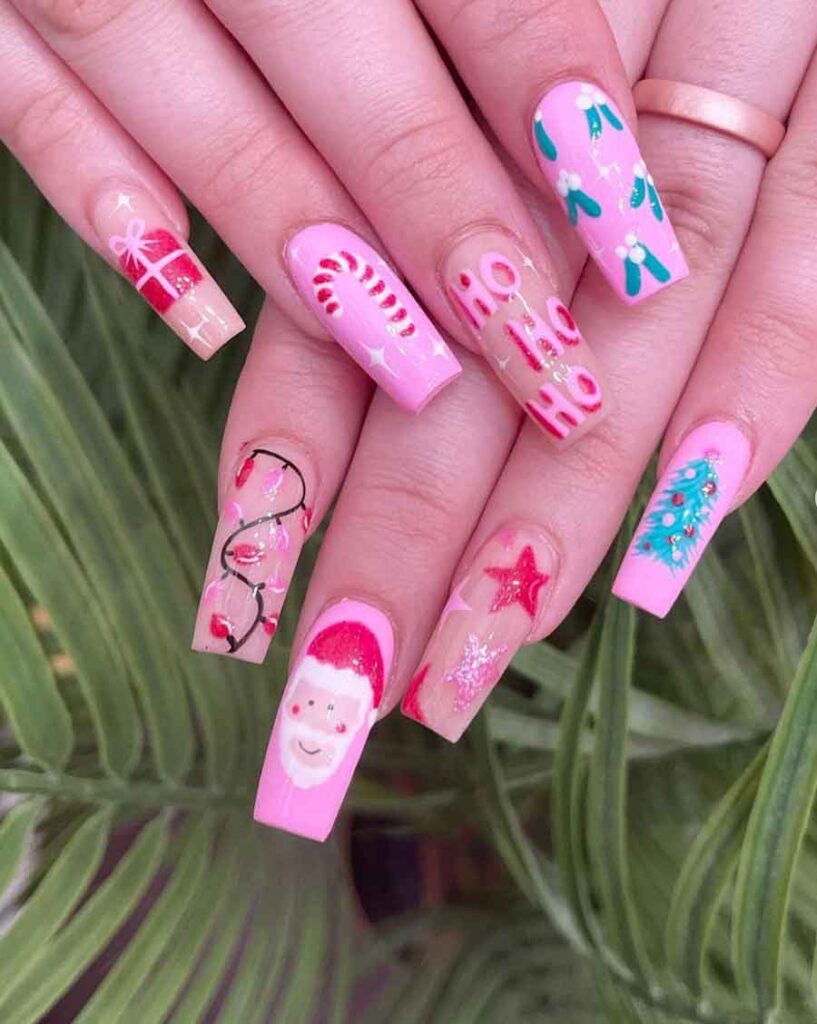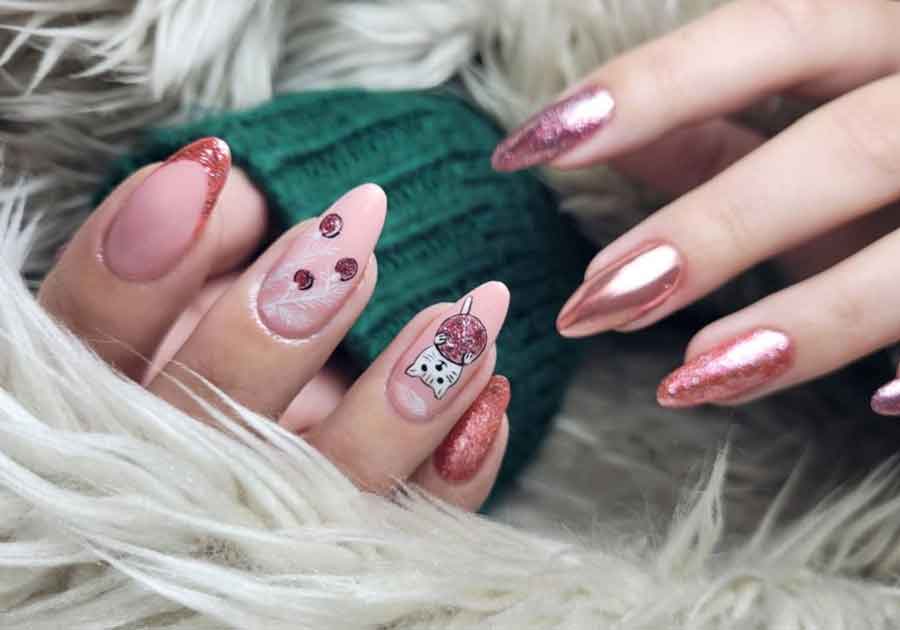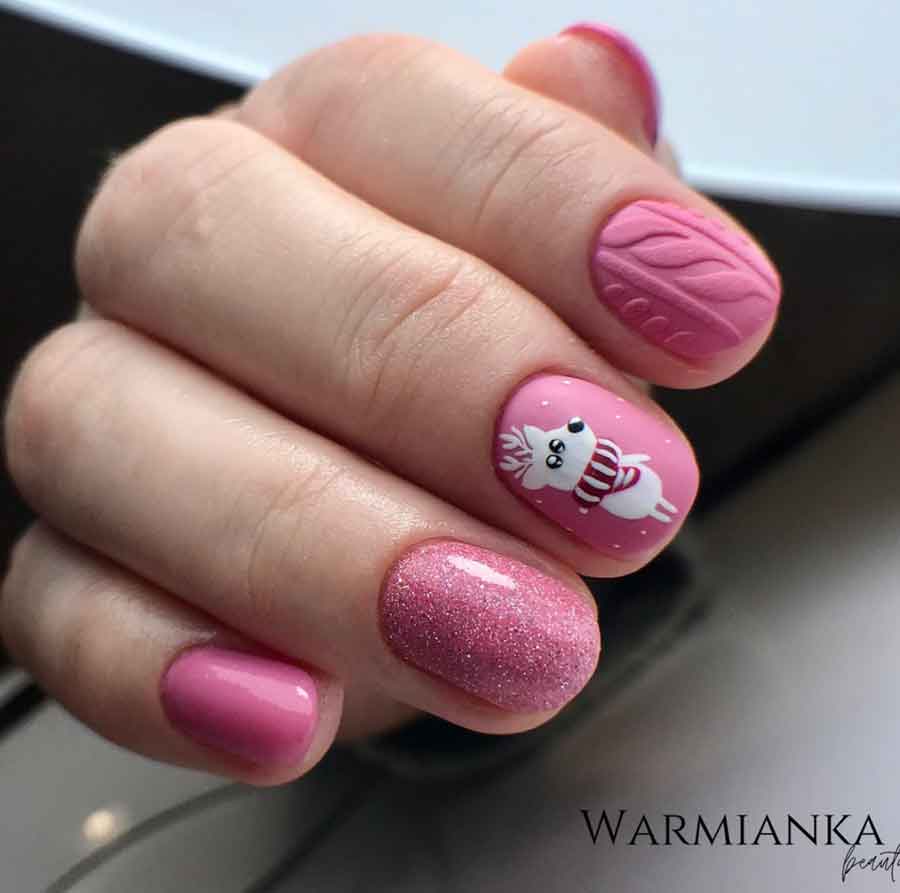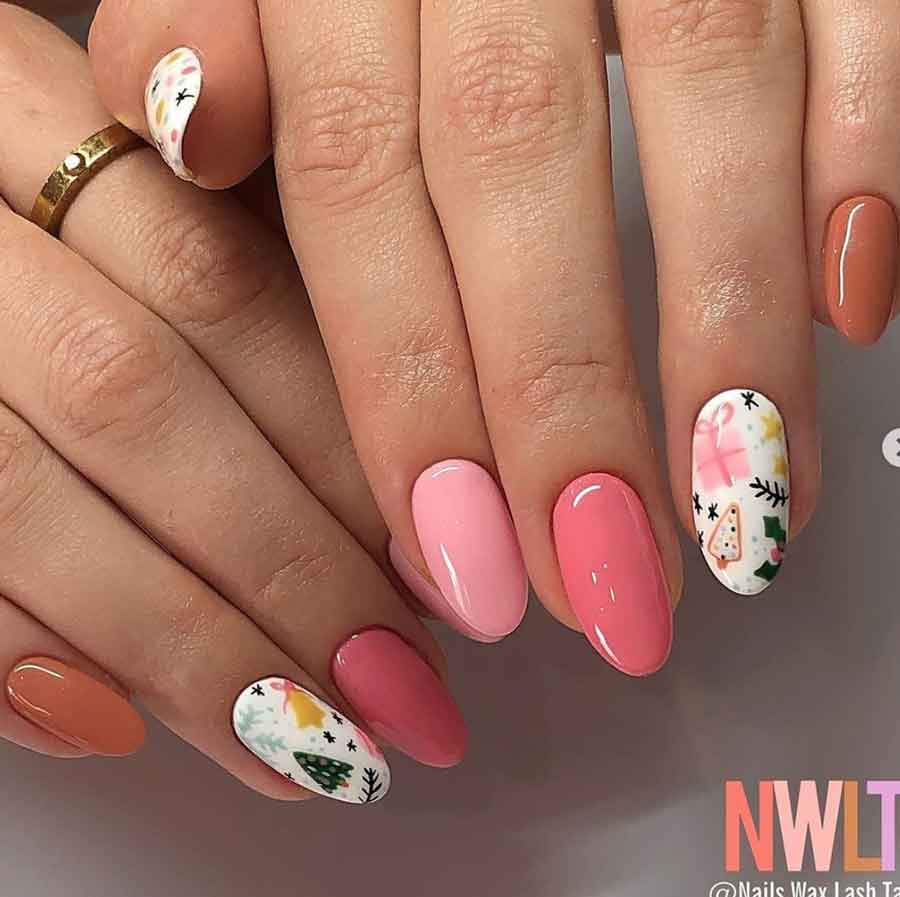 I hope you have found the perfect Pink nails for the Holidays!