Getting in the mood for the Holidays with Festive Christmas Nails is such a fun way to bring the spirit of the Holy Night into your Christmas eve. Regardless of personal faith, when we talk about moods, sensations, and aesthetics, we all agree that the atmosphere, the movies, and the overall look and feel of everything related to Christmas feel like the purest type of magic.
I have already created a series of beautiful Christmas Wallpapers for iPhone, and we also have a bunch of gorgeous aesthetic nail ideas organized by mood posts. Check out ideas for Christmas nails
Red Christmas nails
---
The most traditional nails for the holiday are red and their variations with the Christmas colors, such as red and green or red and white. Aesthetic Christmas nails in red and white are the most popular in 2022.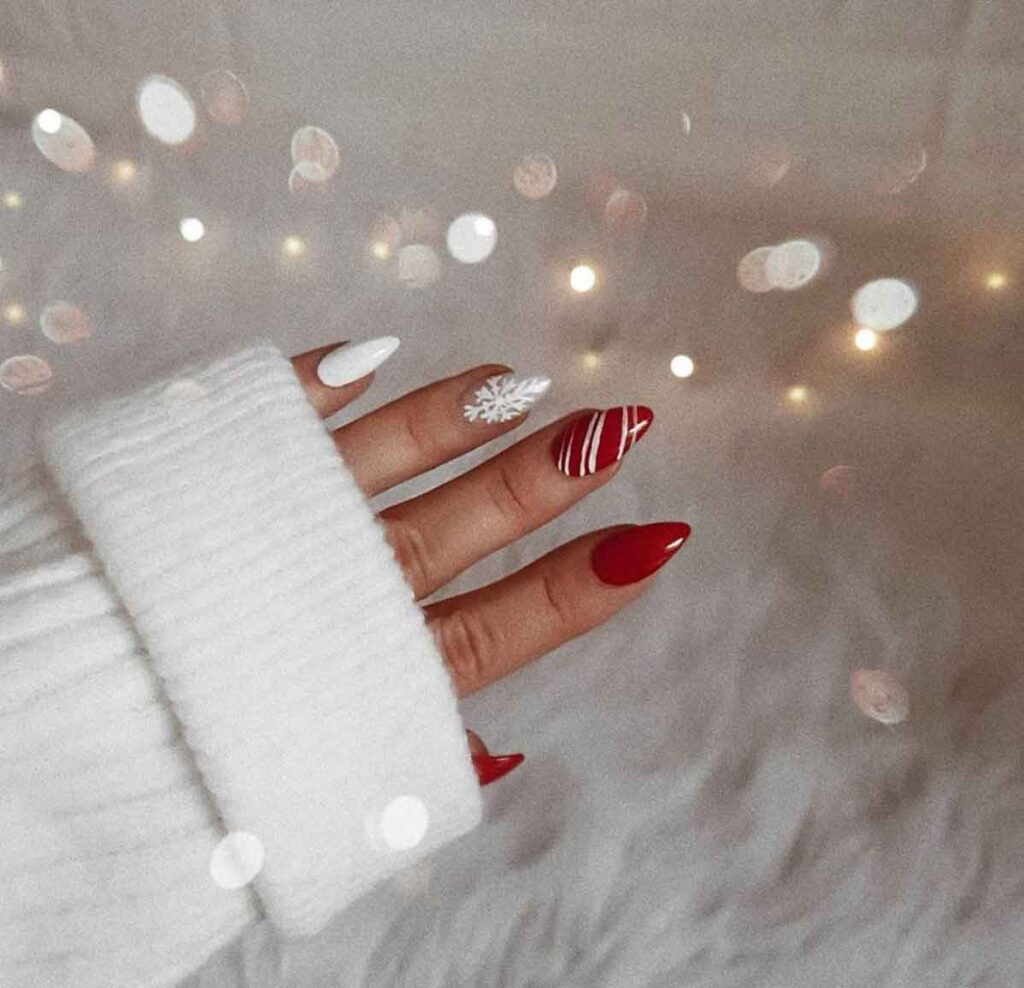 How original is this white sweater pattern?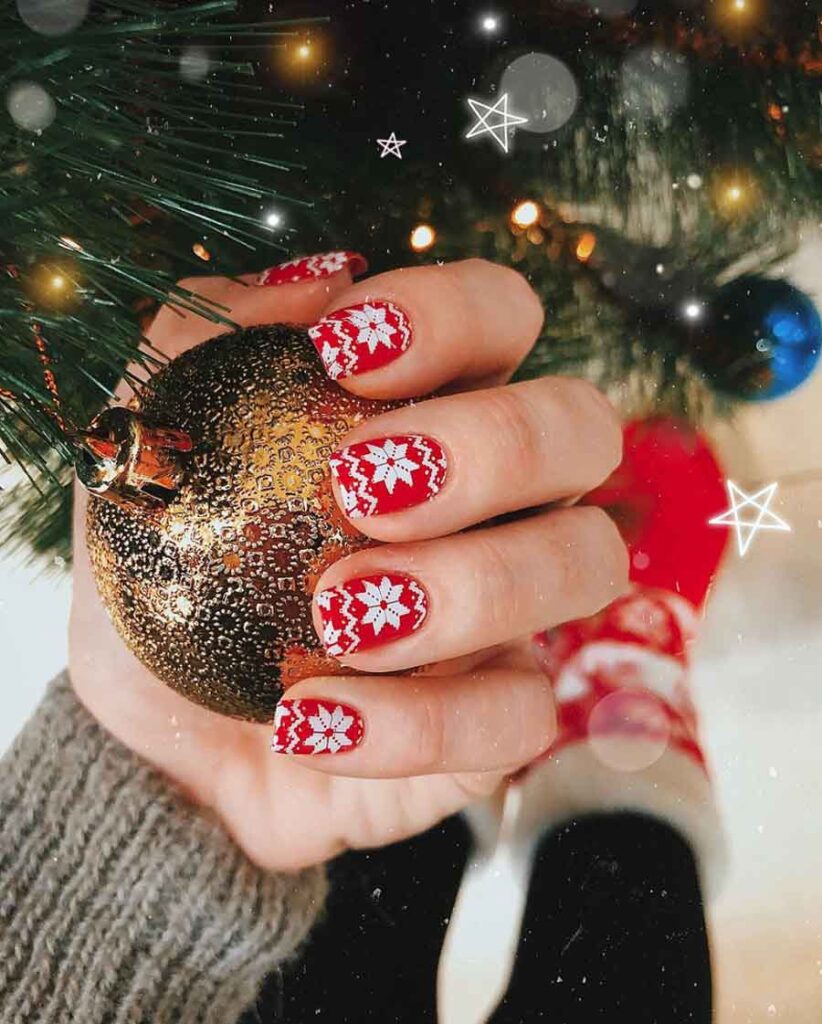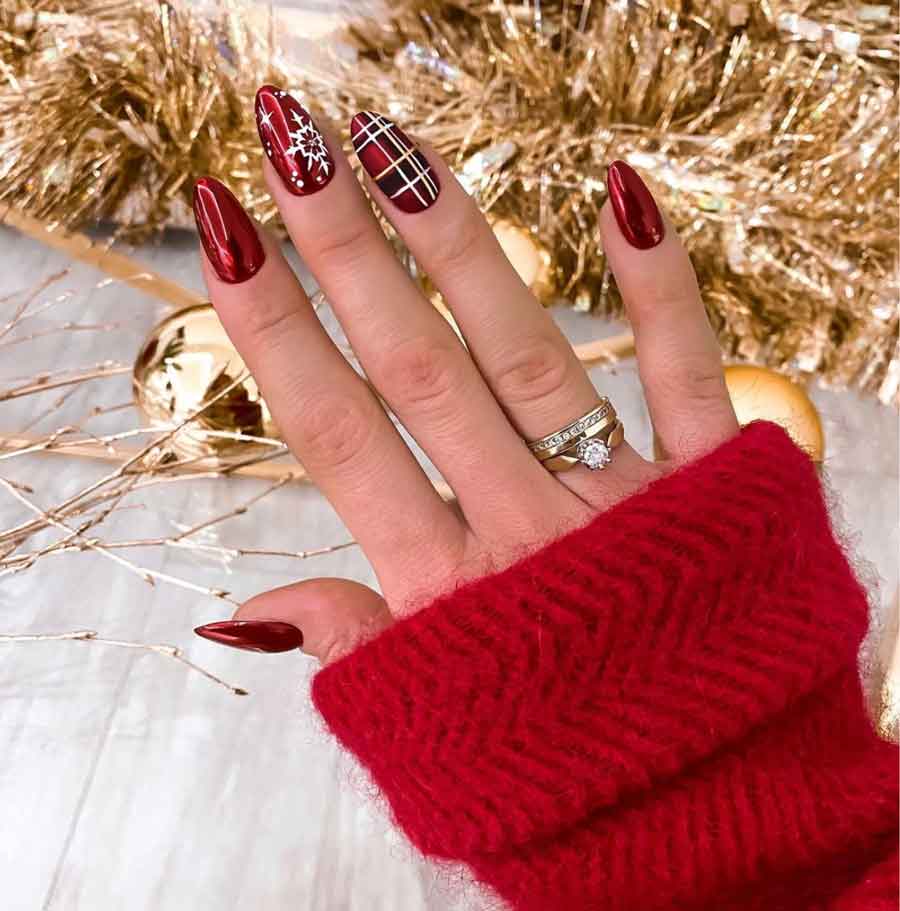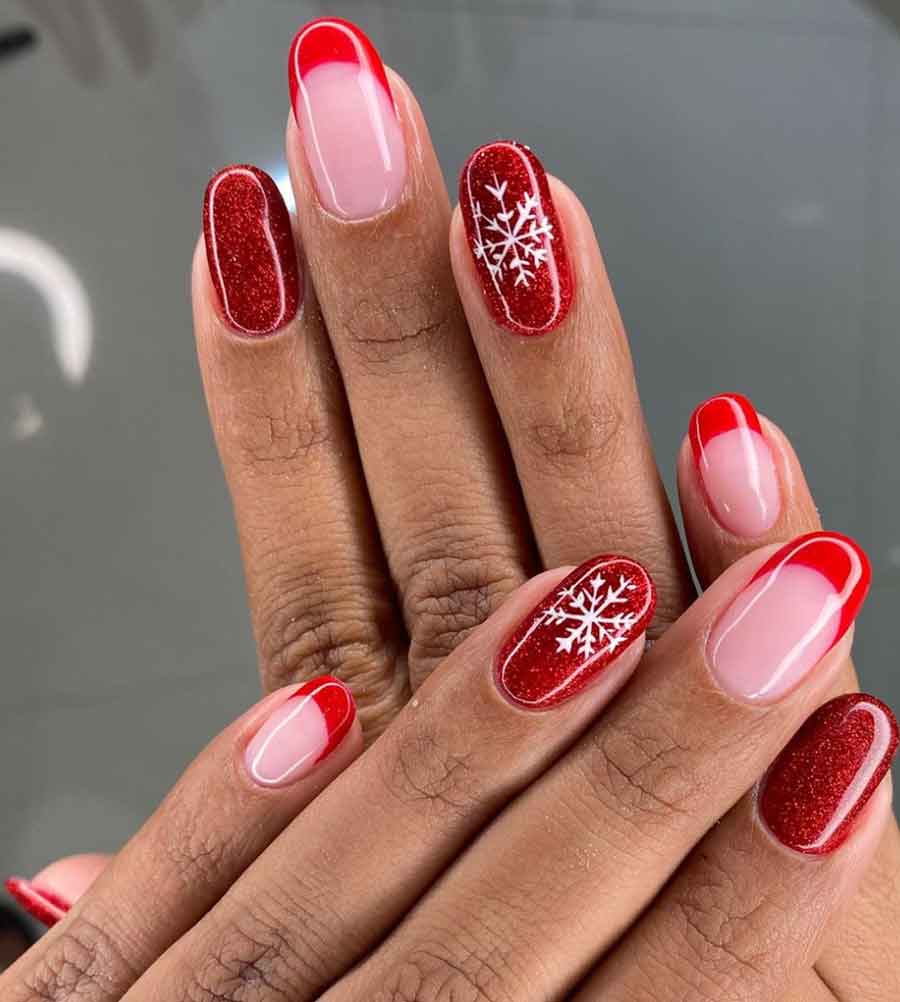 Minimalist Christmas nails.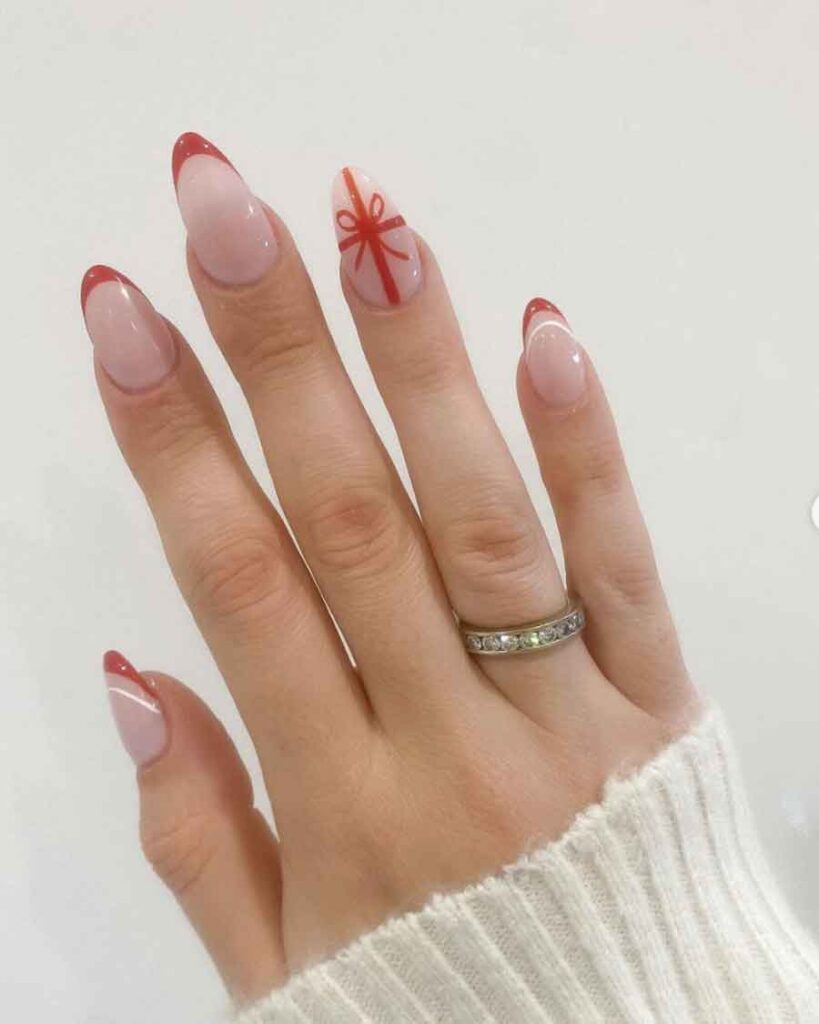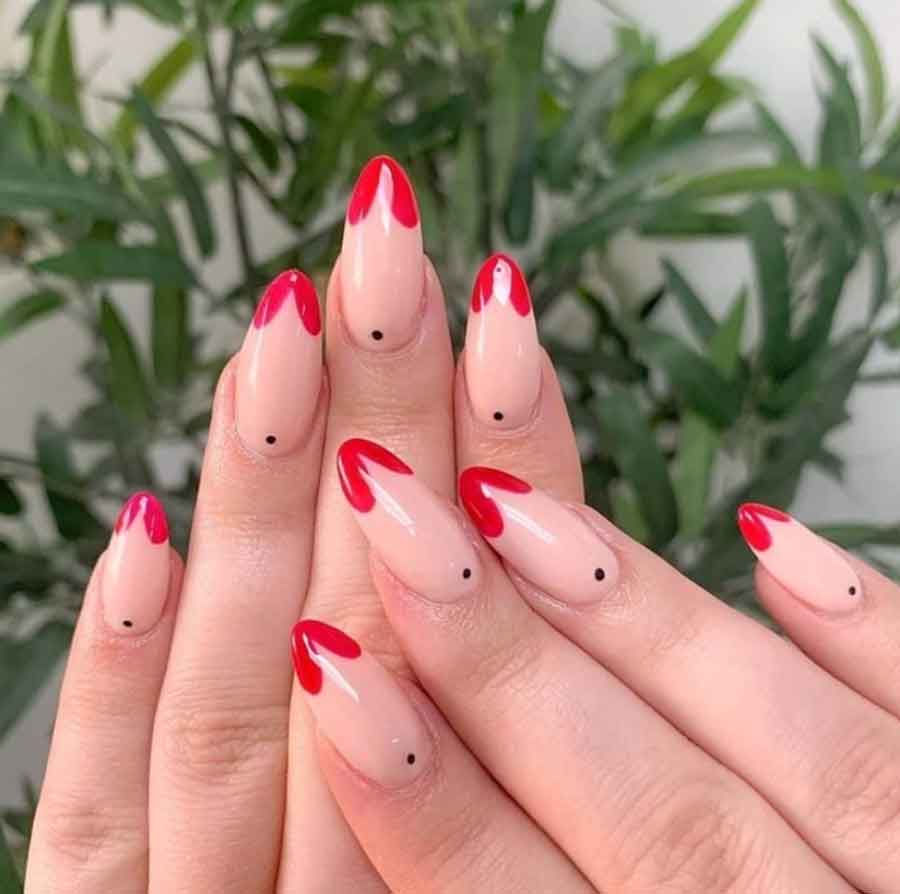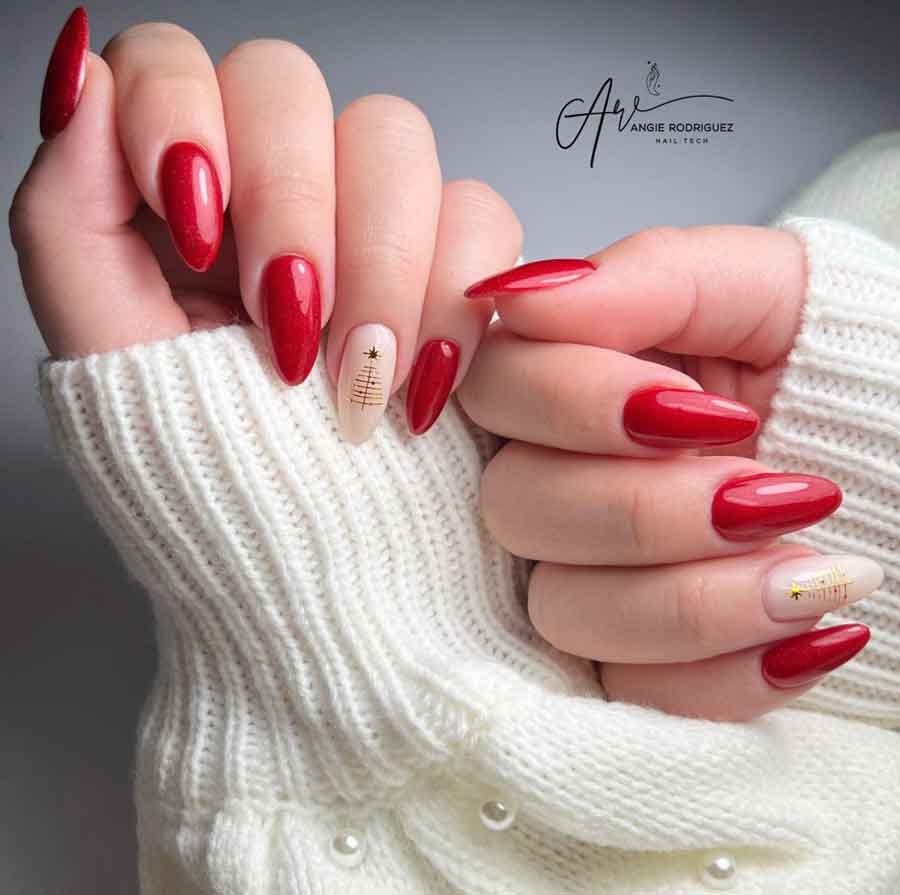 Red Holiday Nails with Glitter or Gold
---
To go full festive, put a sparkly twist with glitter on your red Xmas nails.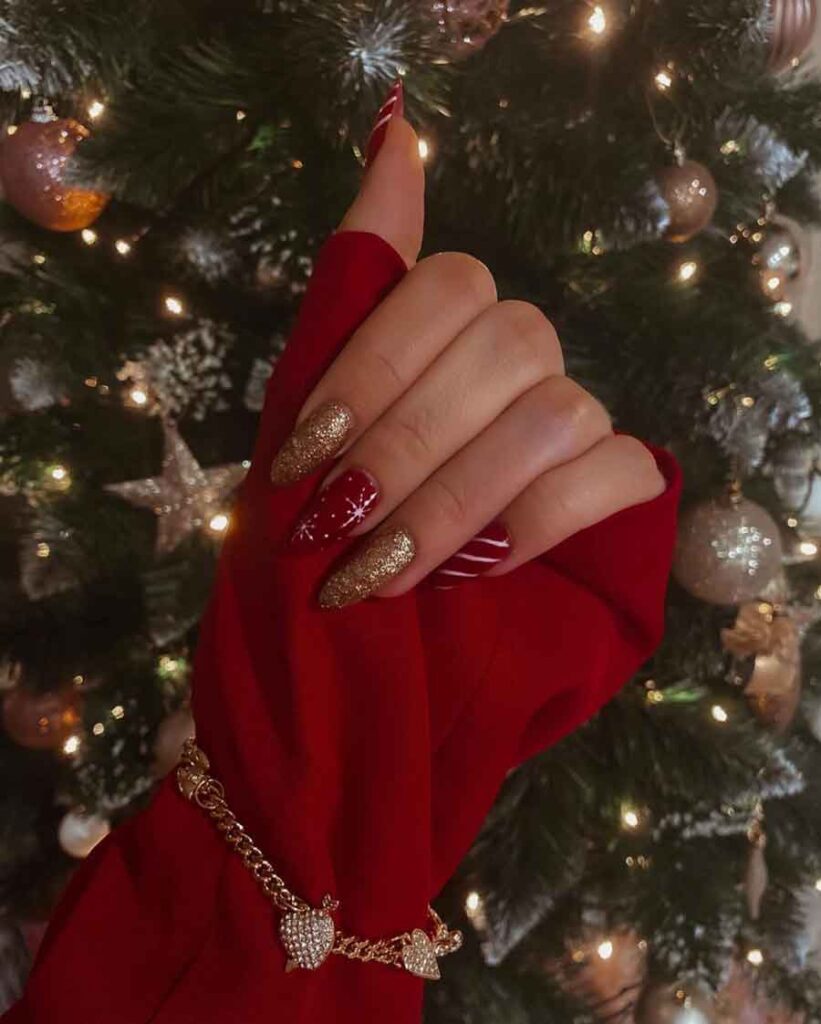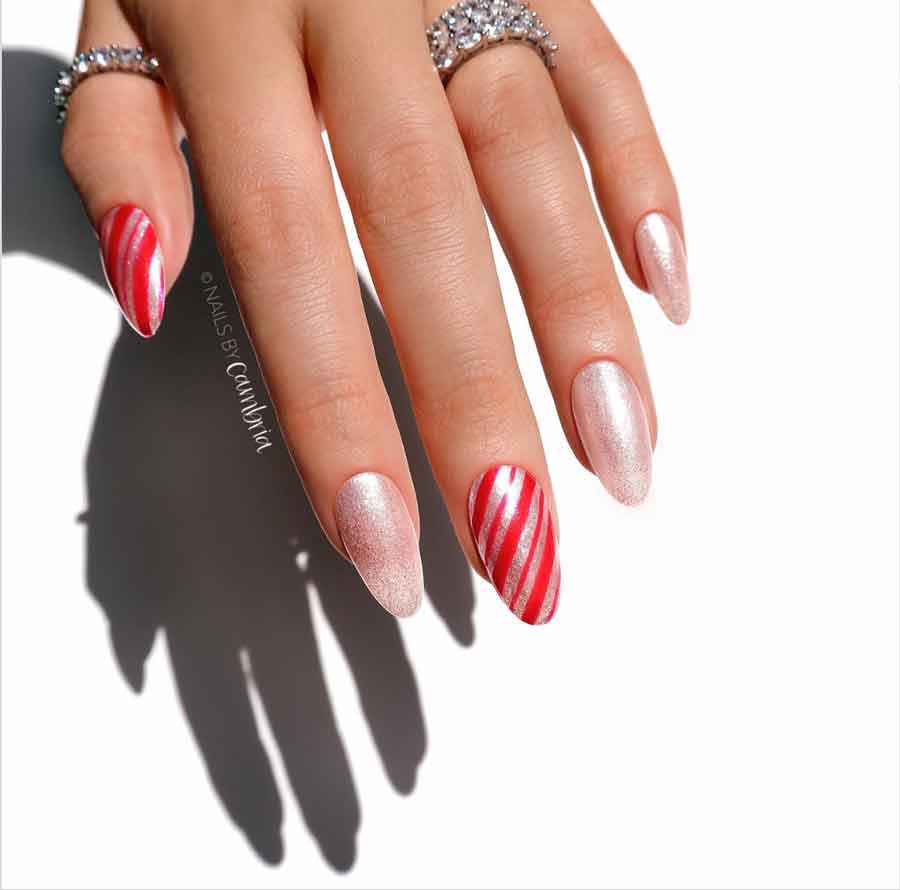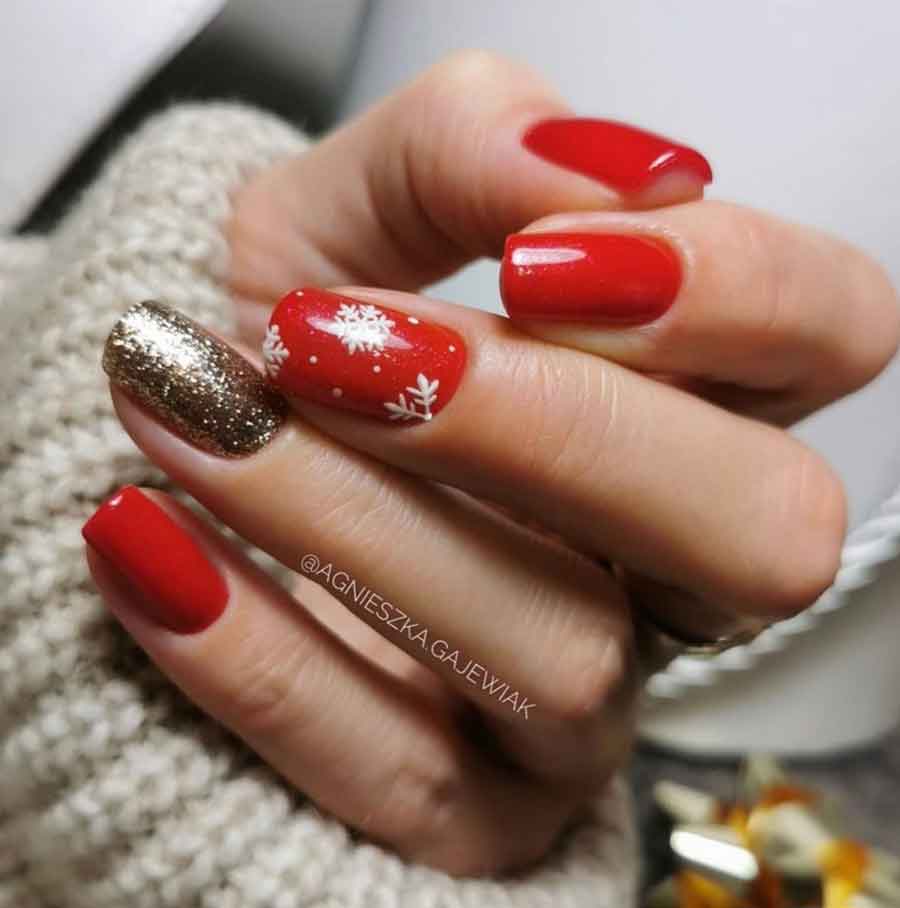 Red Christmas Nails with Candy Cane Effect
---
Candy cane stripes on french tips represent the ultimate cuteness vibes for holiday nails.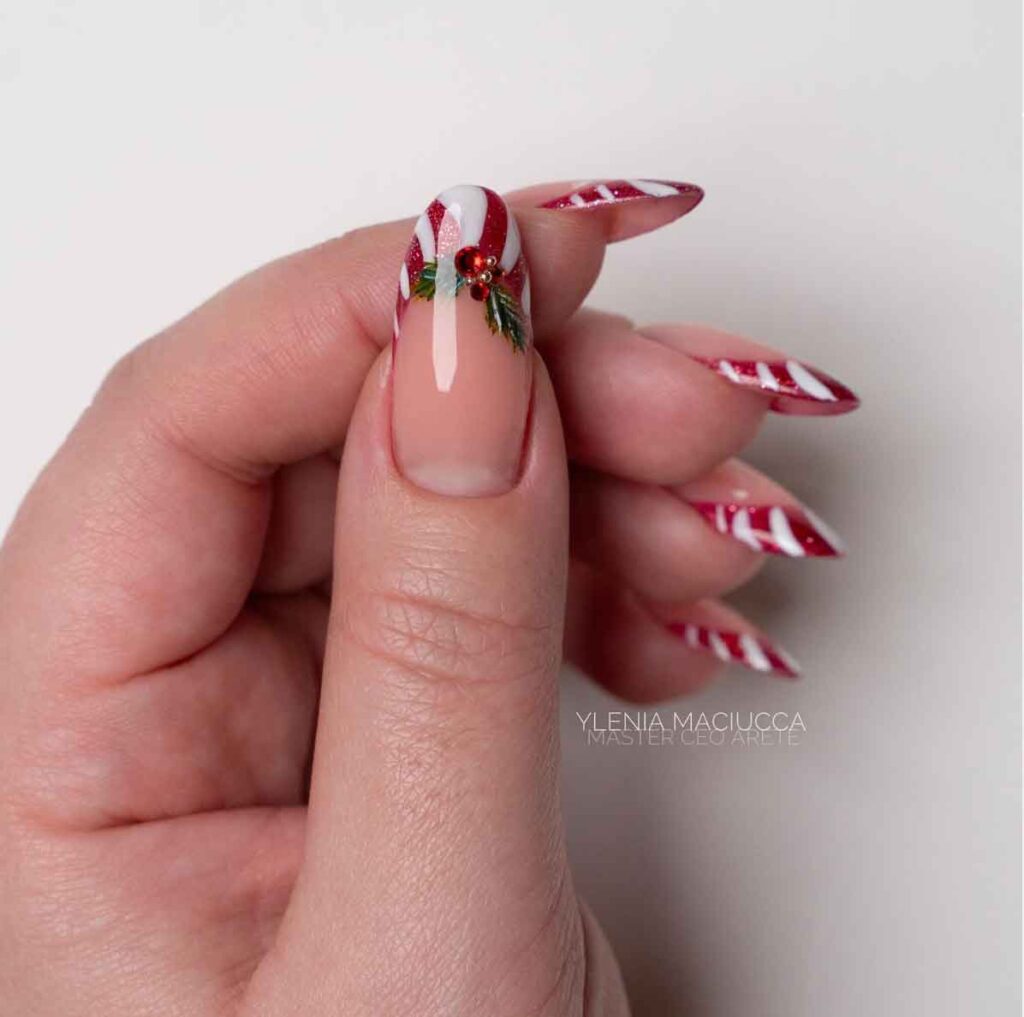 Only one nail is a simple and cute way to evoke that Christmas mood.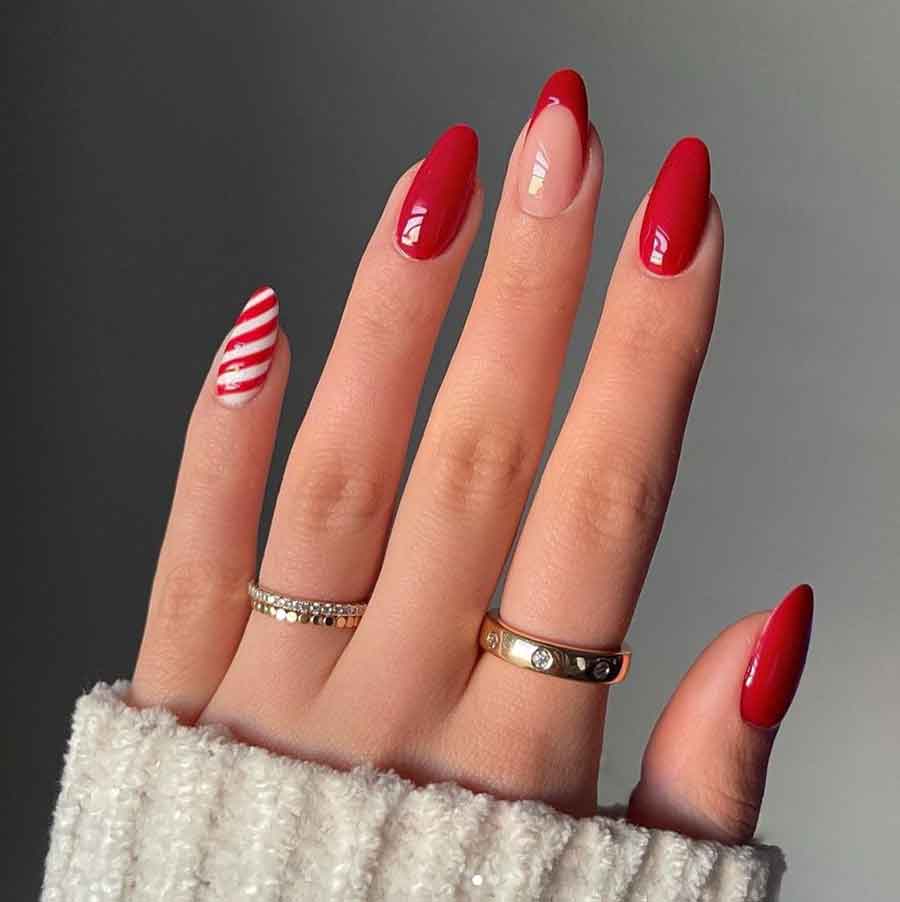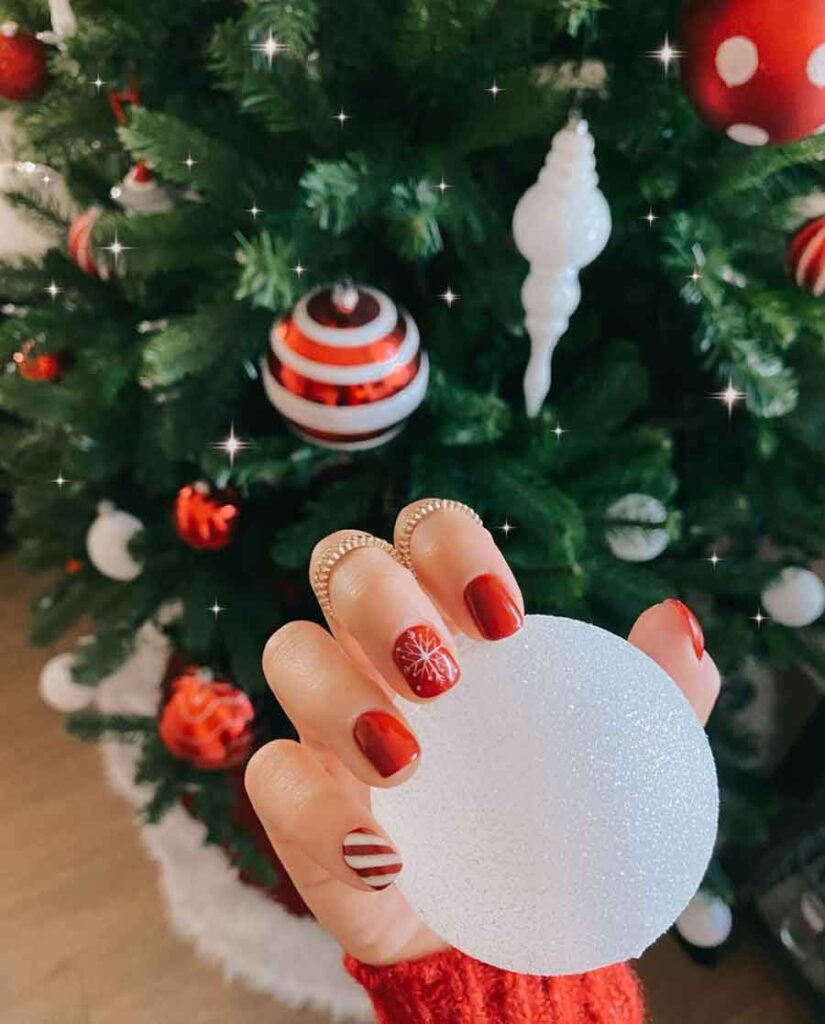 Square red with delicate nail art.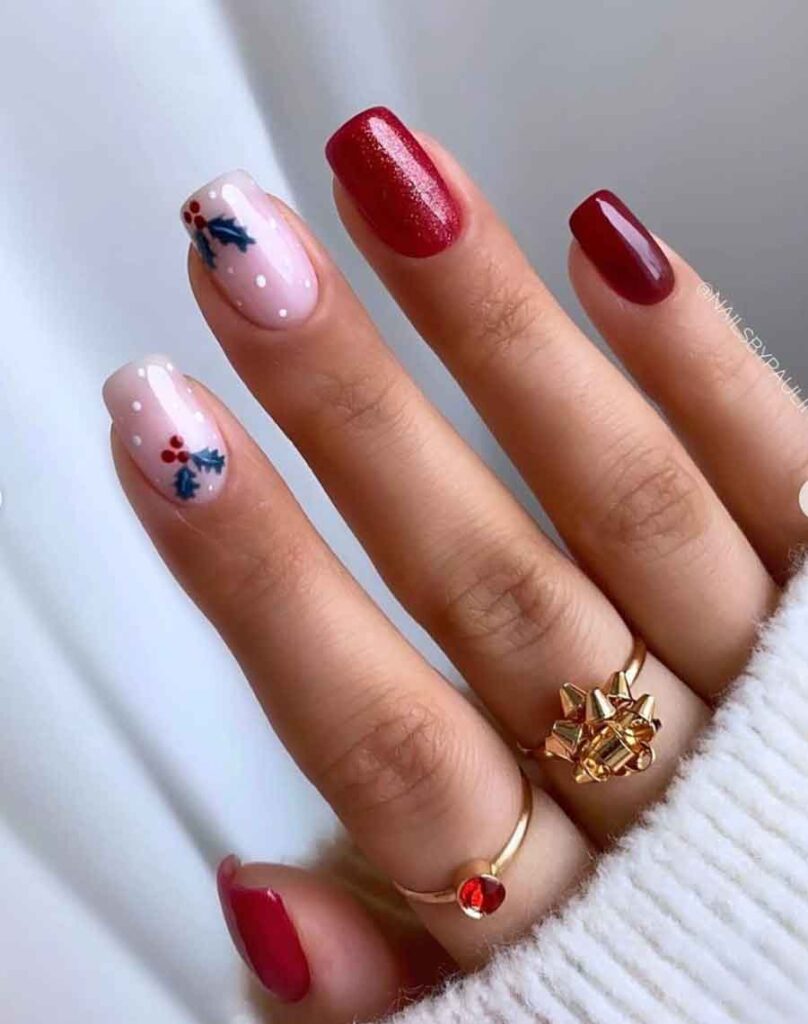 Santa hat art is also an authentic option that works for both almond and square nails if you want red nails for Christmas.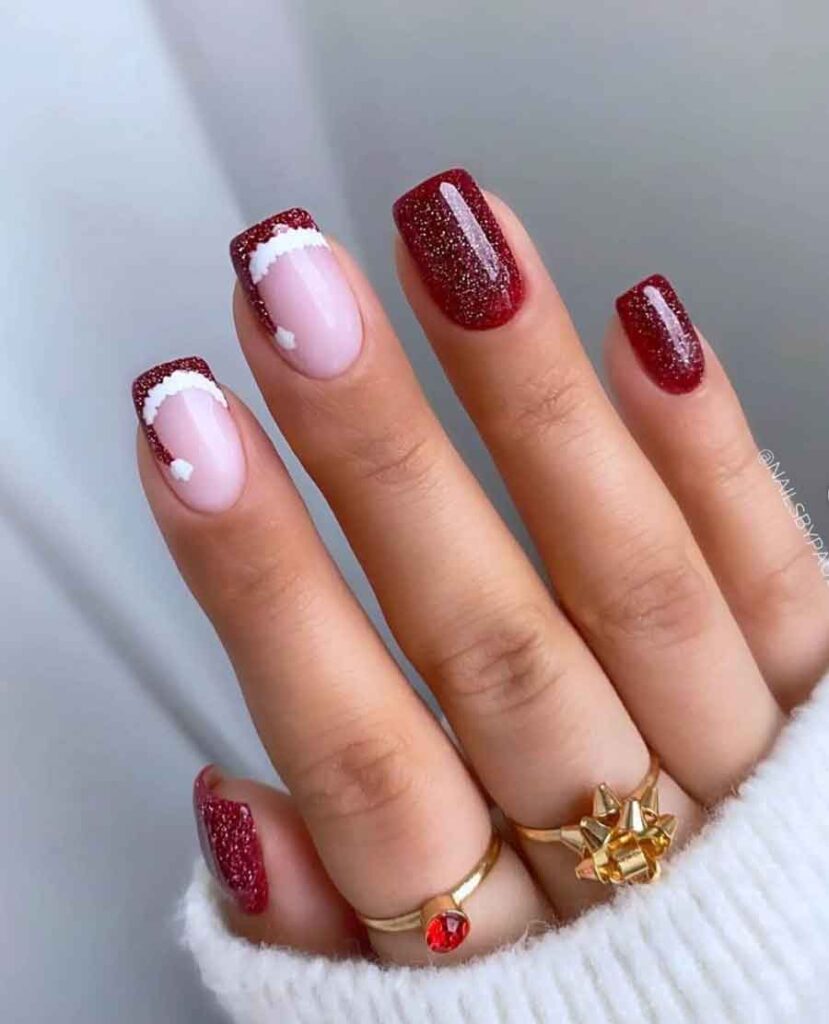 Green Christmas Nails
---
Less popular than red, the Green Christmas nails are also super nice.
White & Green Nails with Golden details
---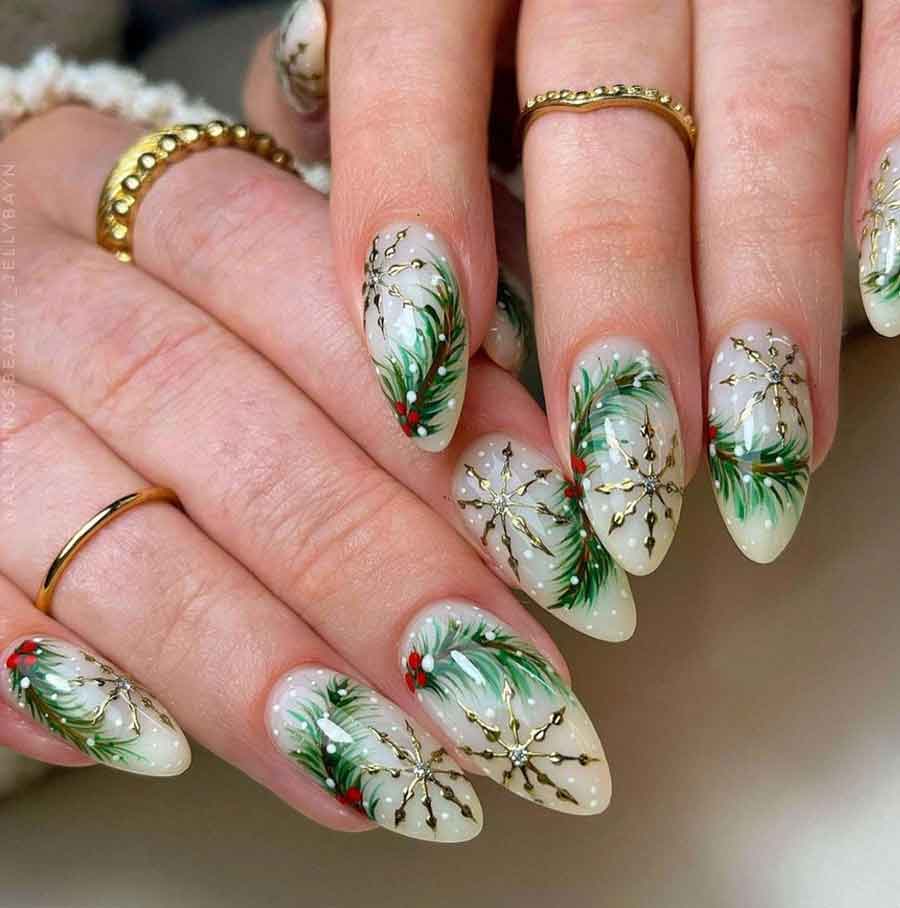 Long or short, square nails are luxurious and look stunning.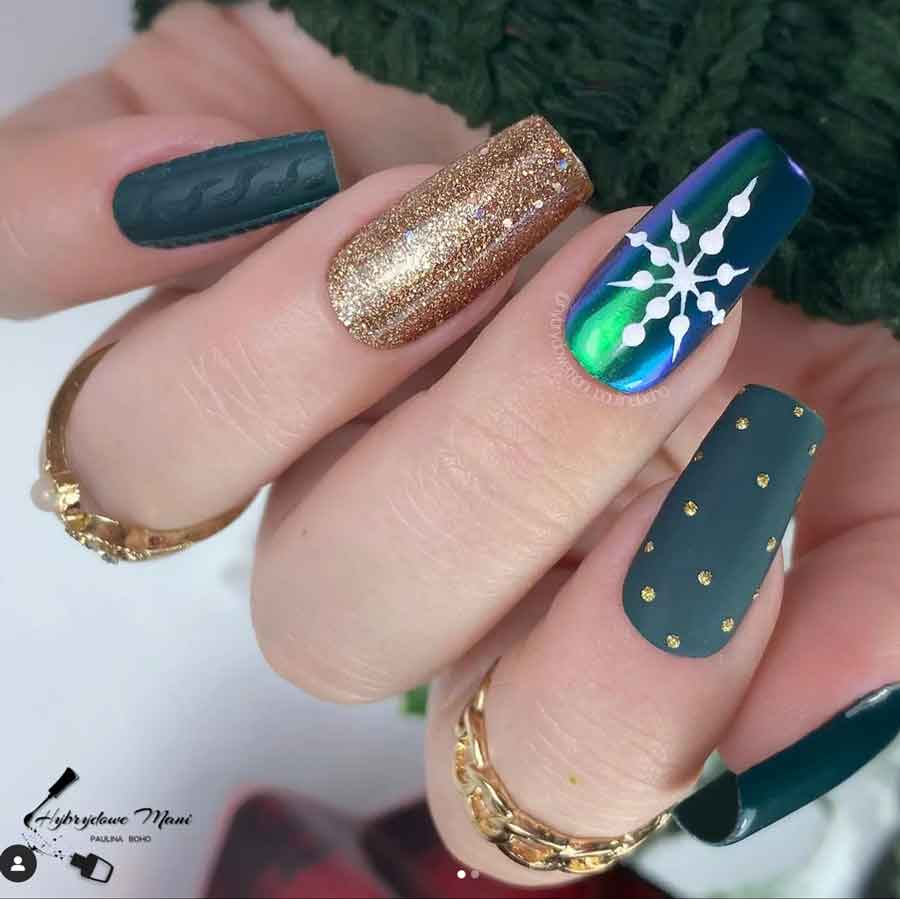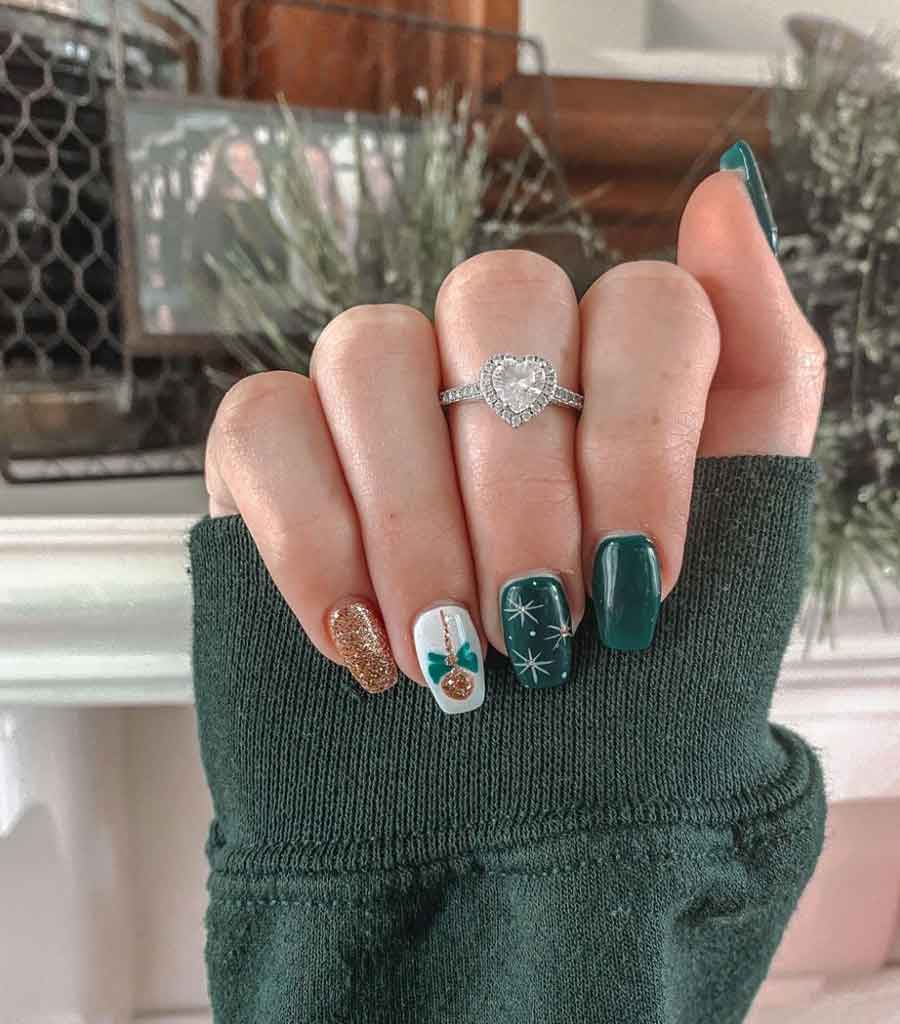 Green nails with French tips
---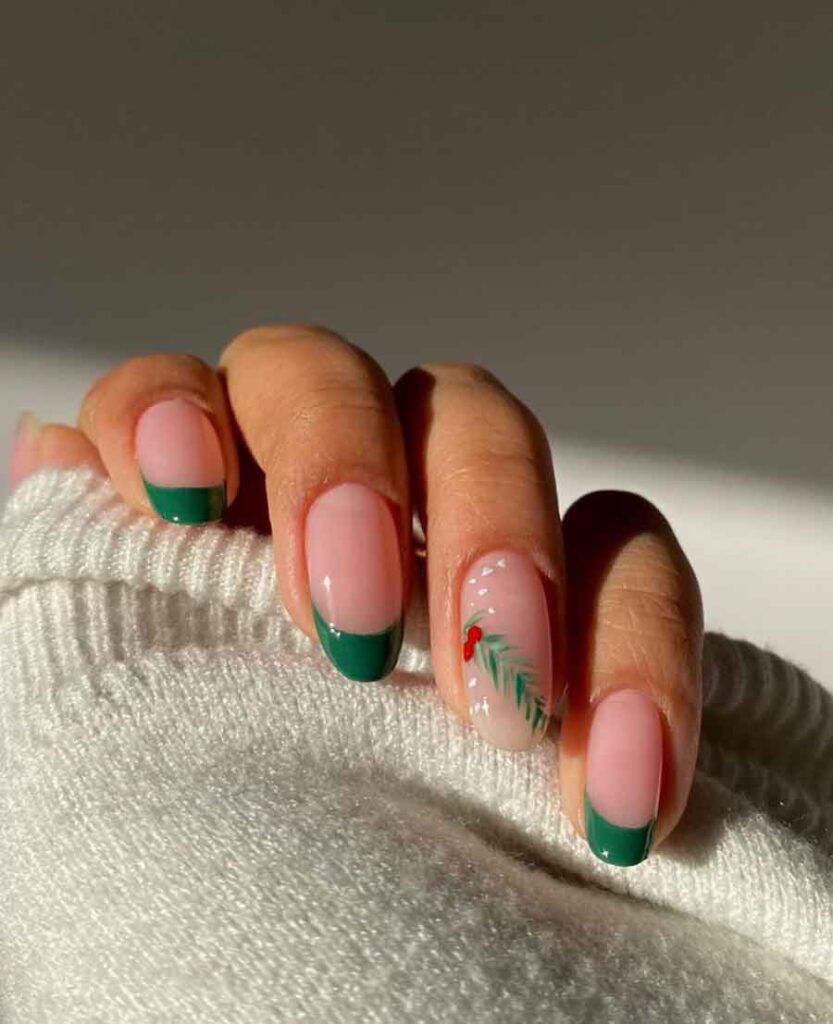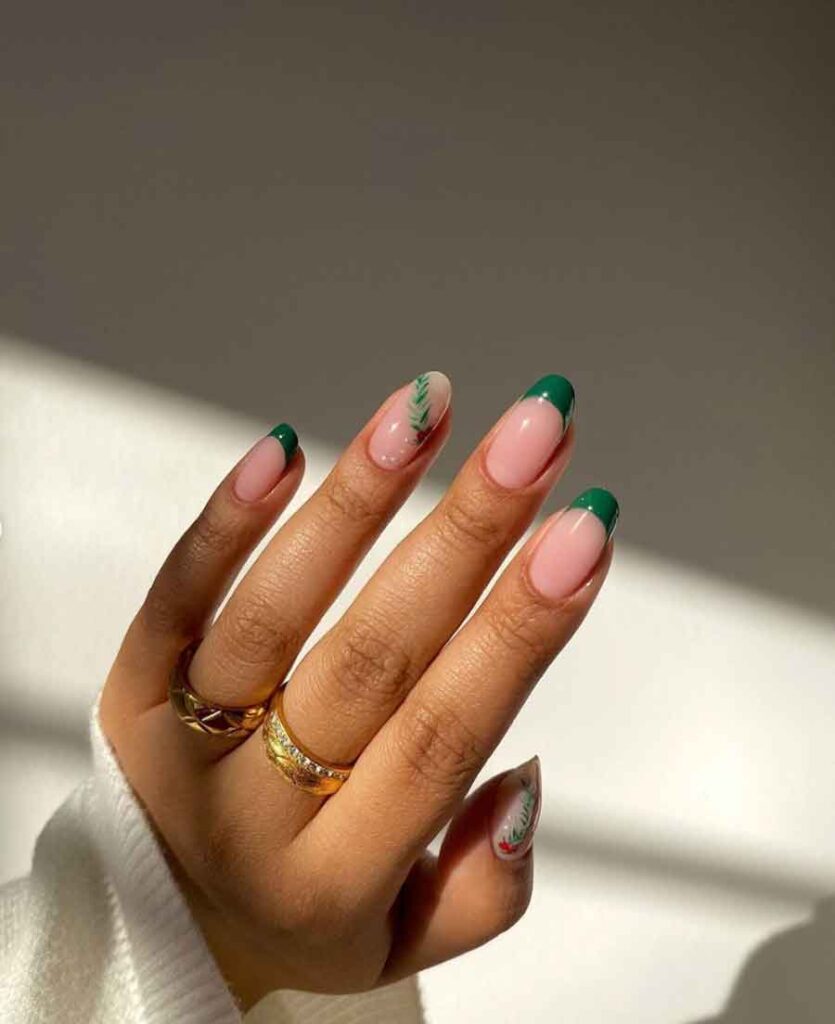 White and green Christmas Nails
---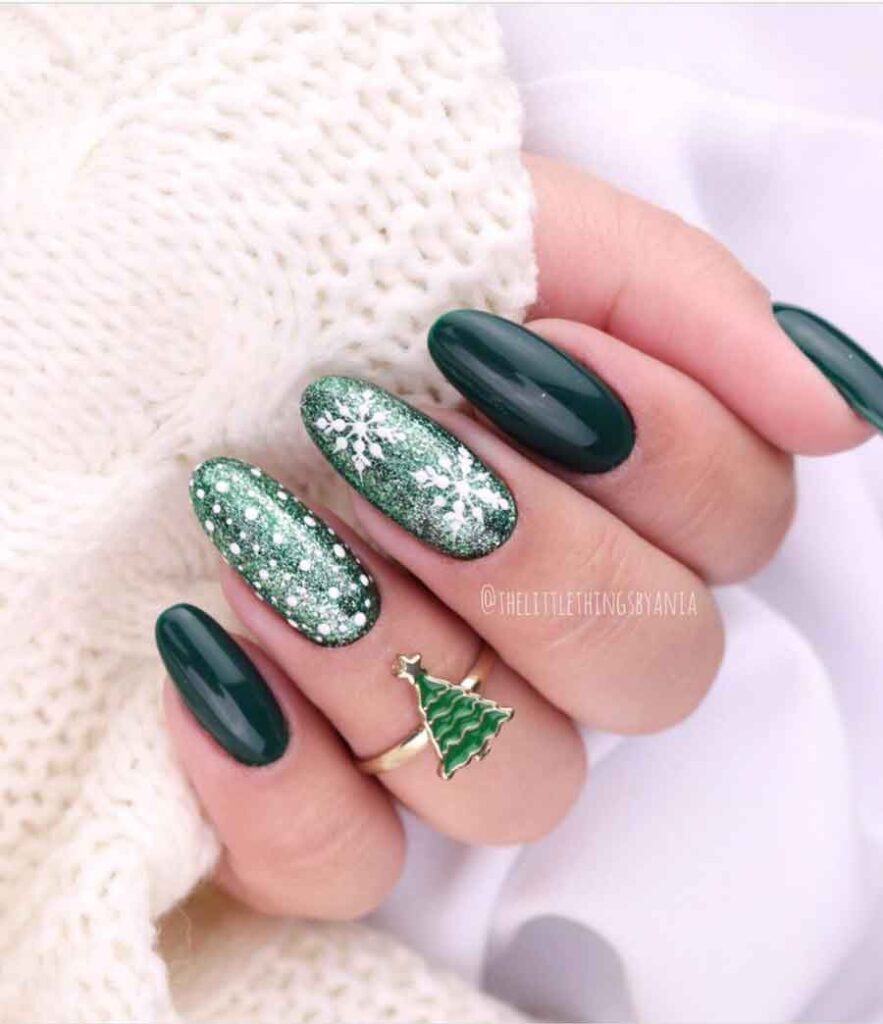 Olive green Christmas Nails
---
Although dark forest green is the most popular shade for Christmas nails, olive greens are a softer, still beautiful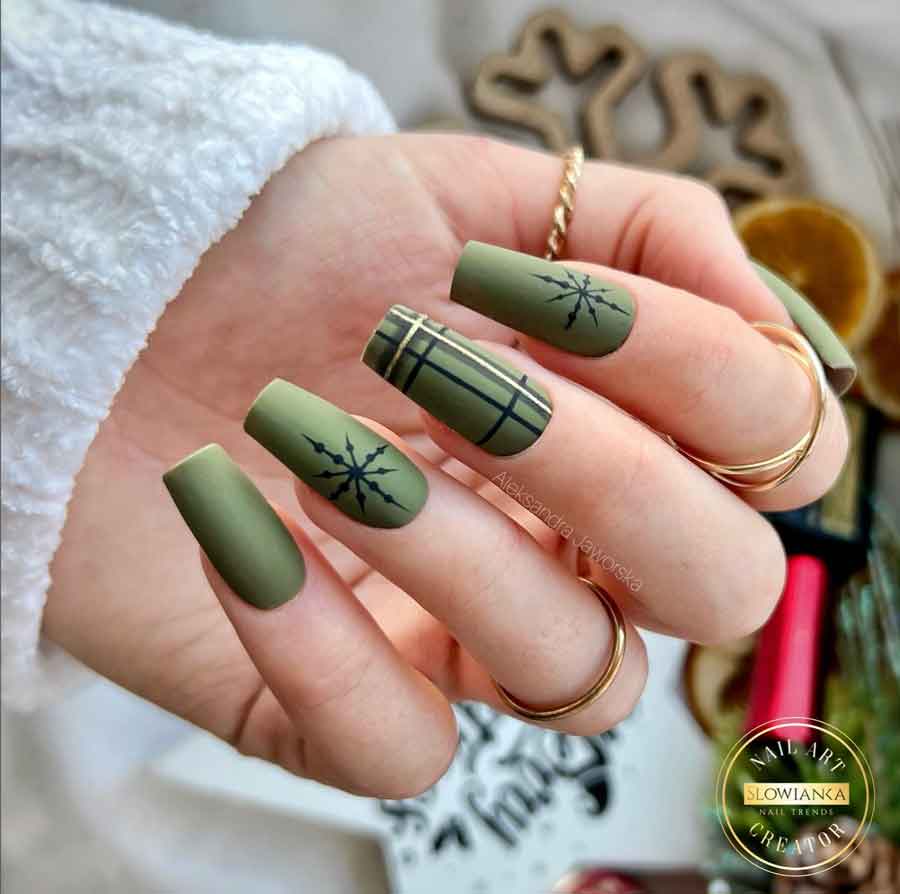 Olive green red and white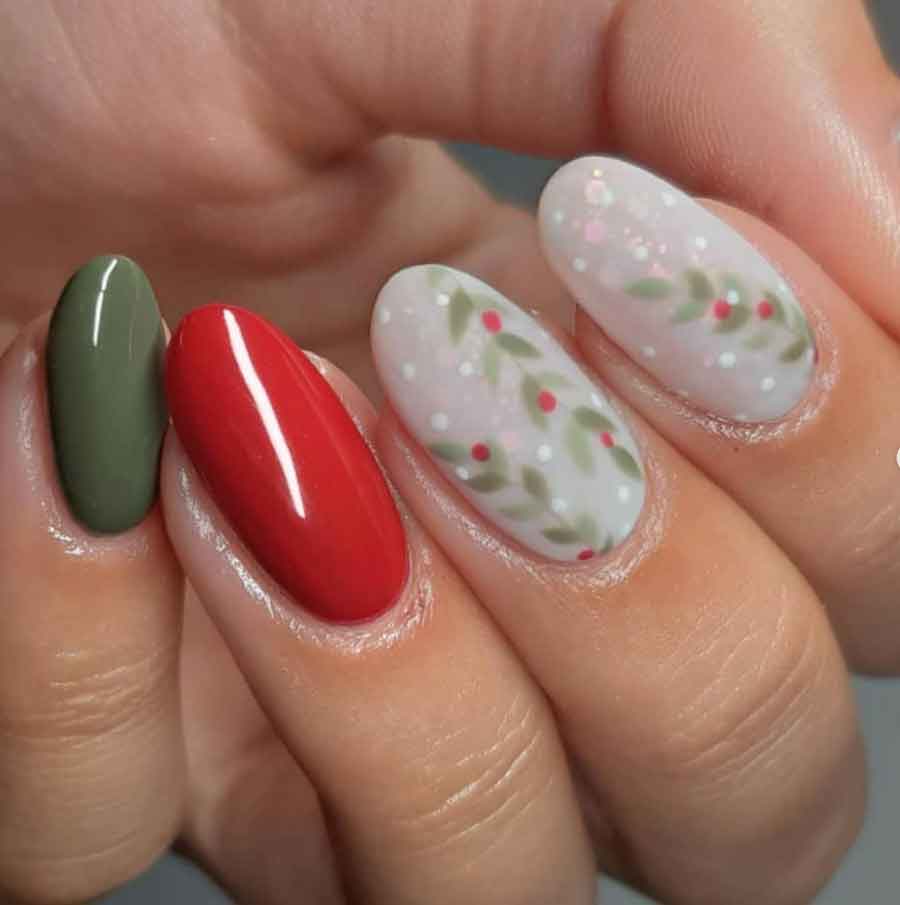 Green, White & Red
---
Mixing the three traditional colors of Christmas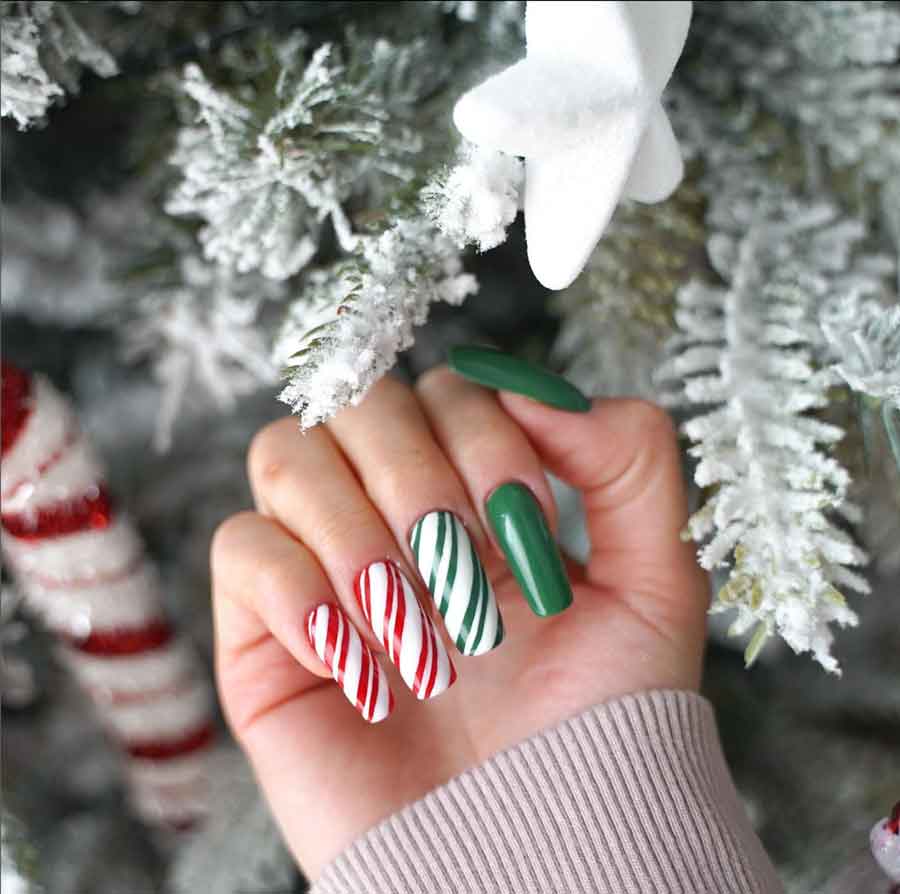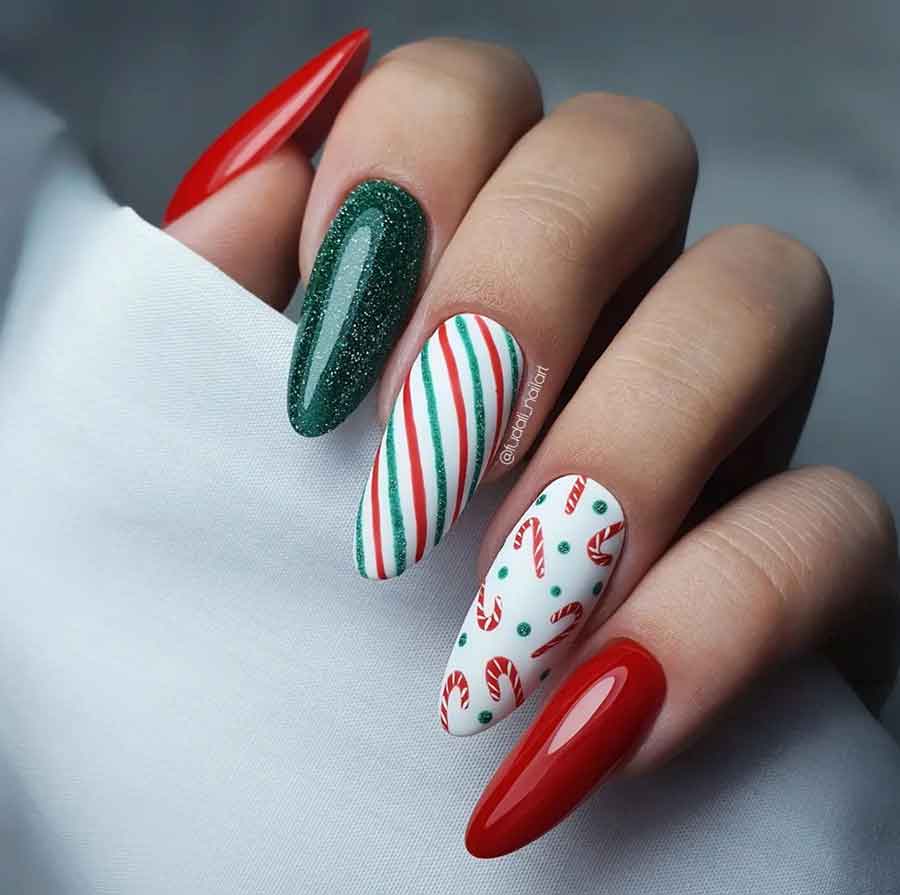 Red green and gold for a luxurious/festive Chritsmas nail aesthetic.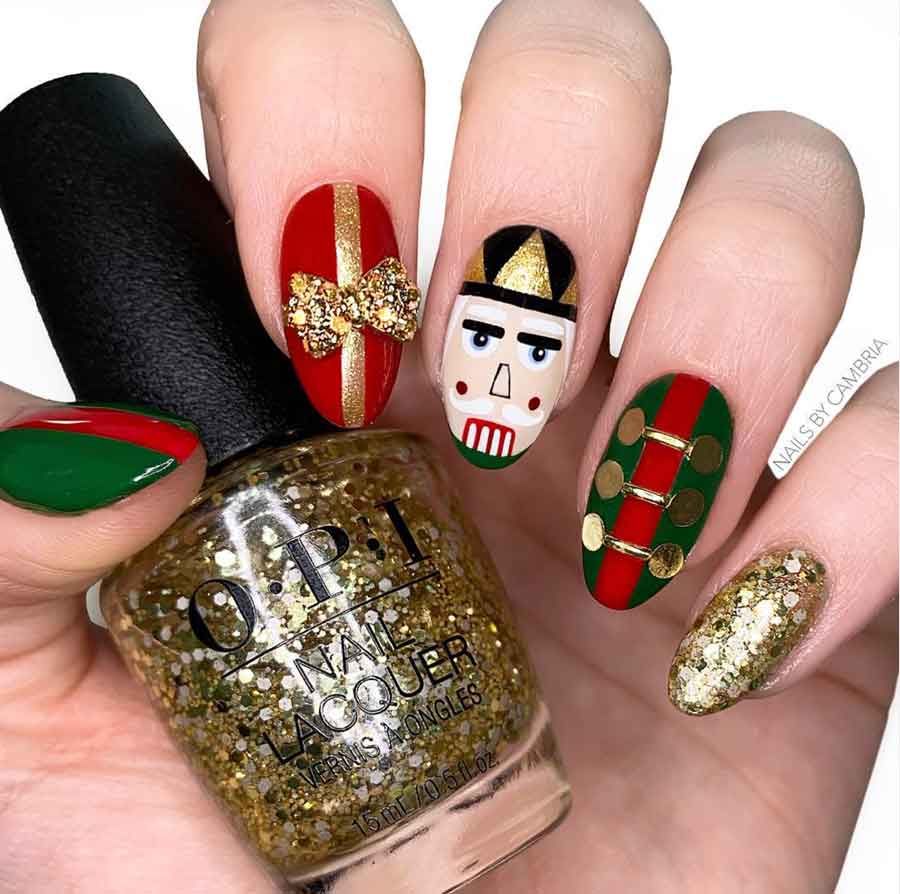 White Christmas nails
---
White holiday nails are classy Christmas nail art, I love how delicate and cute these short oval french tips with the Christmas tree, resembling a snow globe.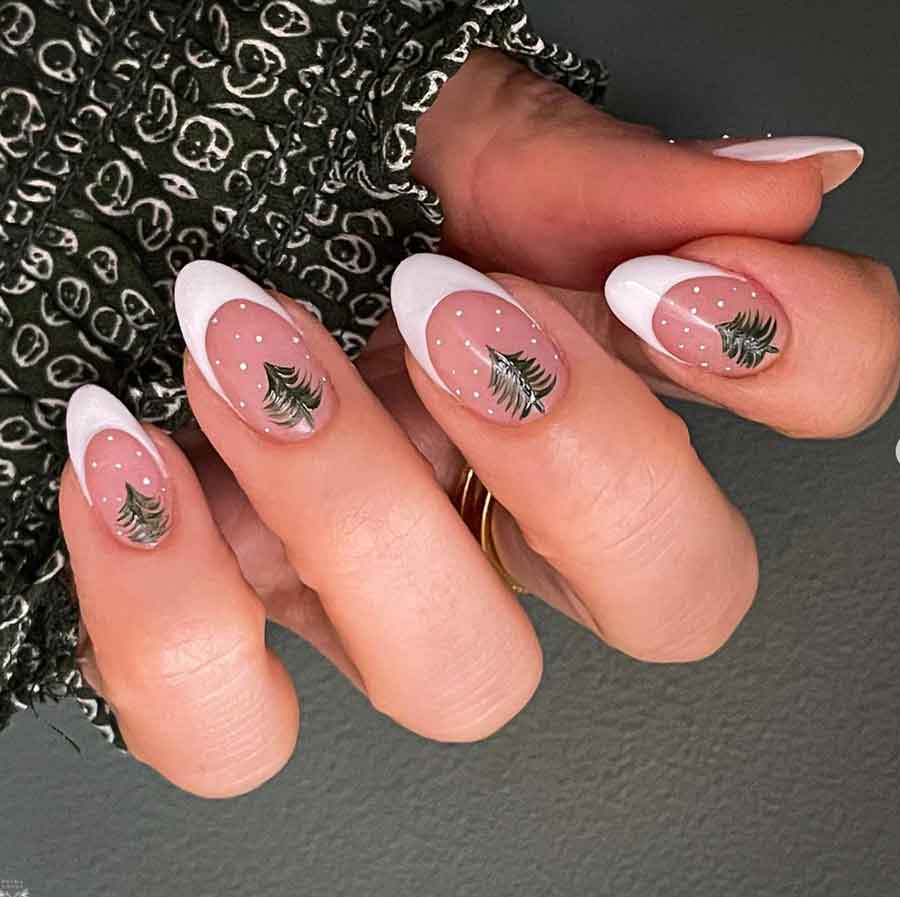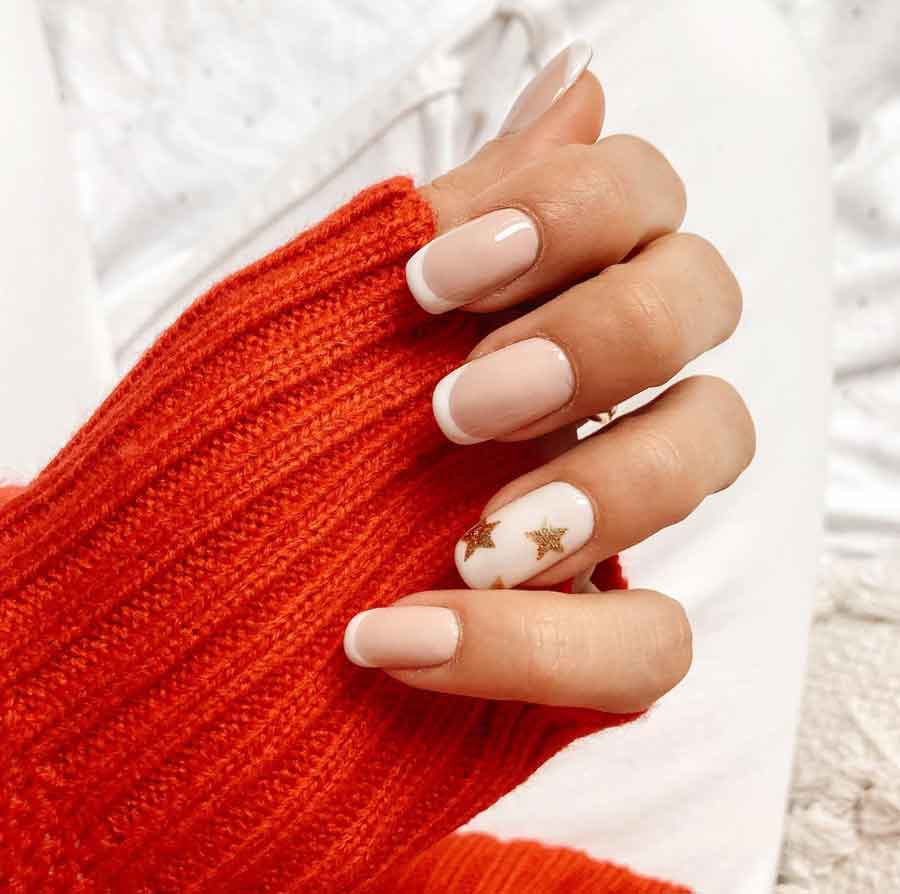 Blue and silver light blue
---
Dark blue Christmas nail designs with white or silver and gold are the chicest option!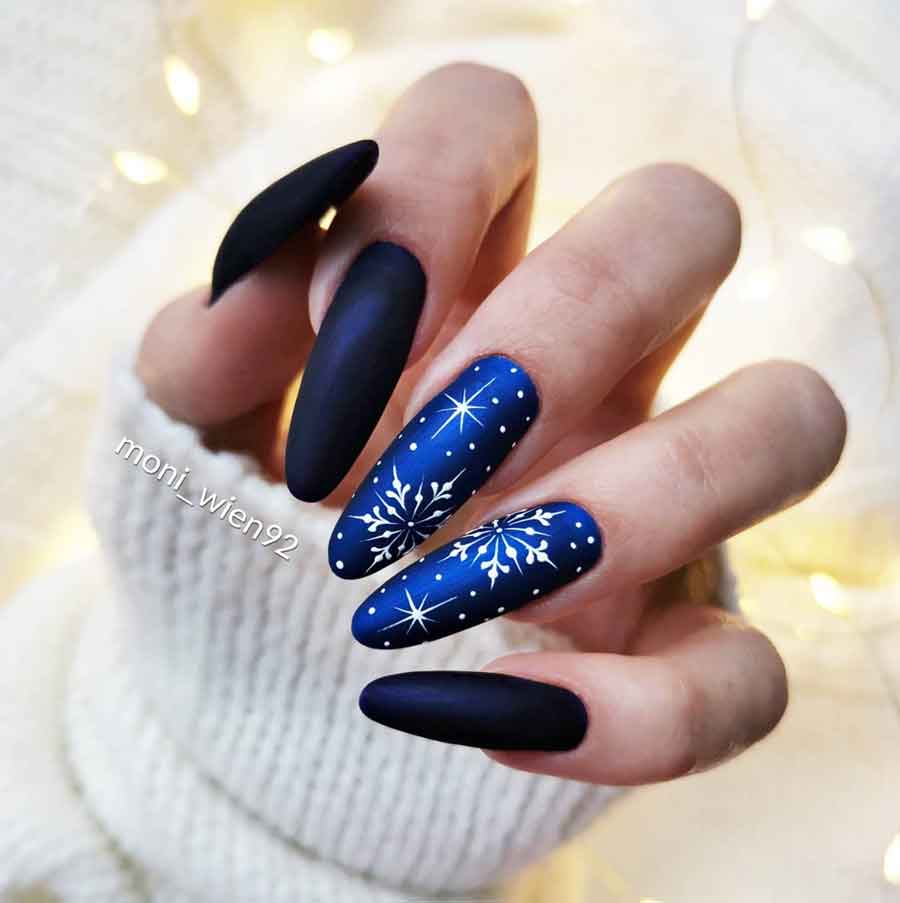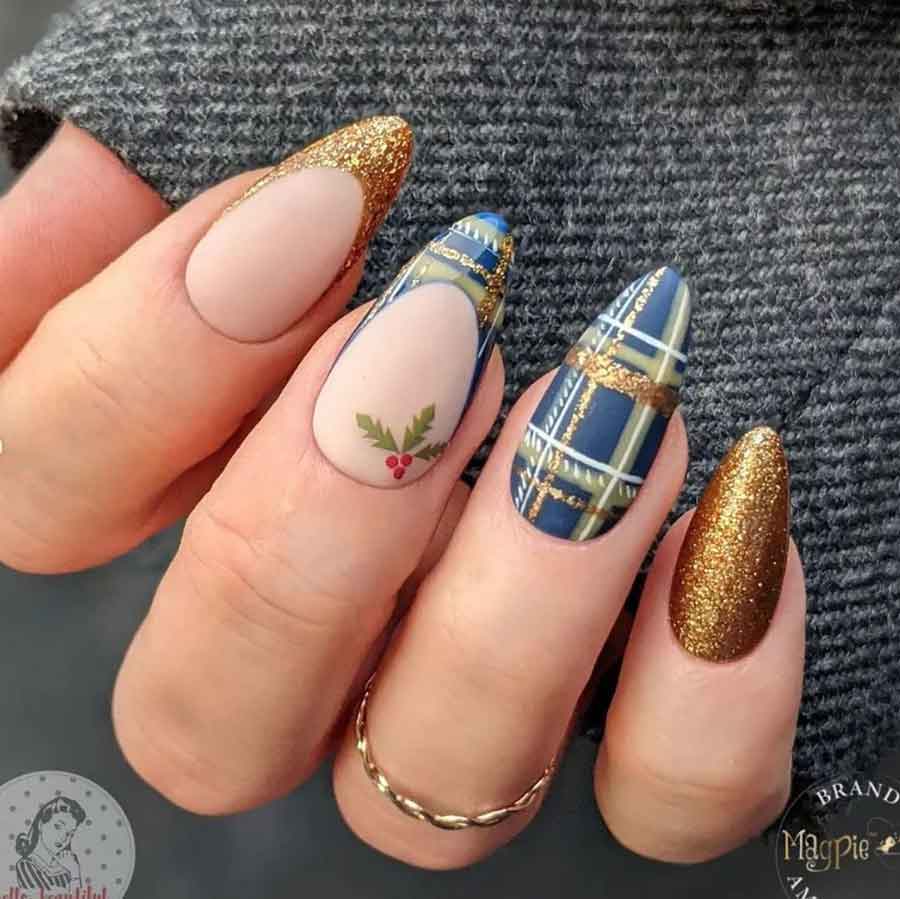 Light Blue Christmas Nails
---
Light blue with glitter is my favorite! It totally evokes princess Elsa's vibes.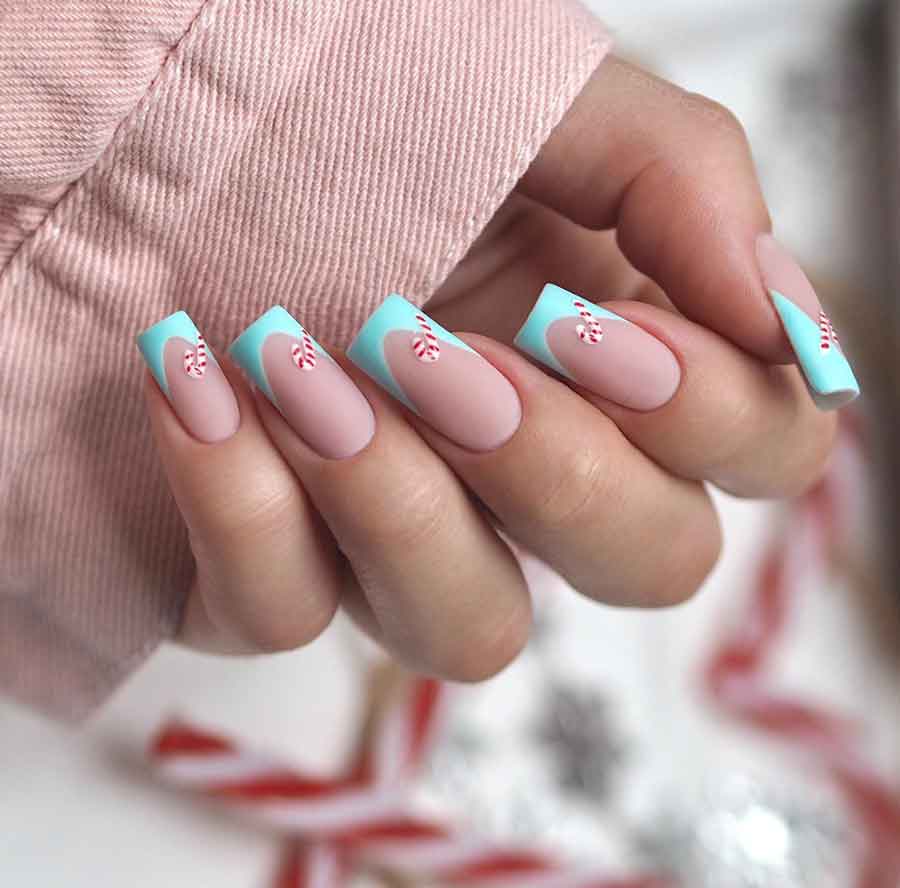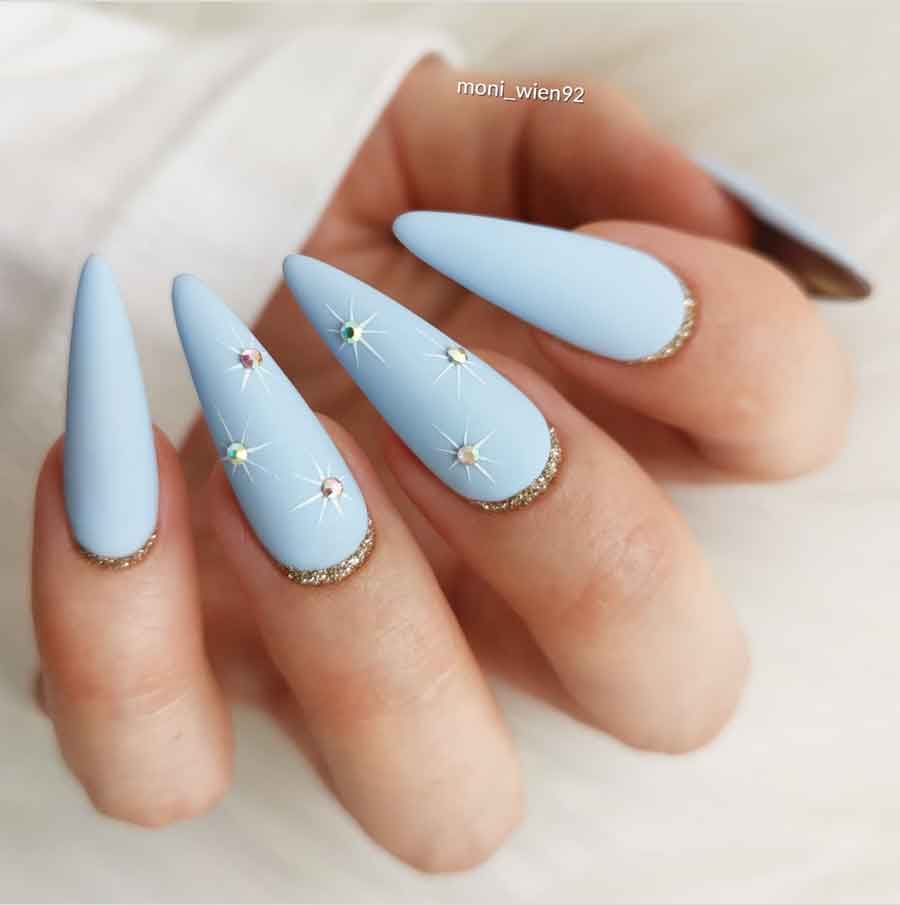 I think this is how Elsa would do her Xmas mani! Matte sweater weather effect, soft ombre blue with sparkles and snowflakes.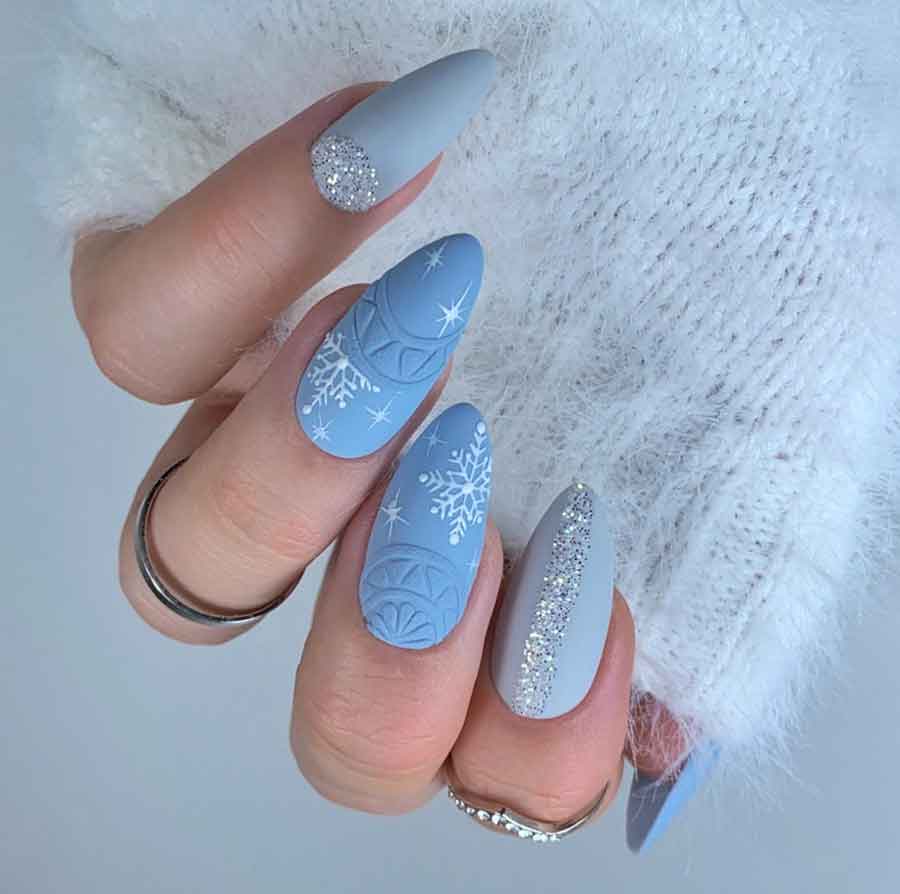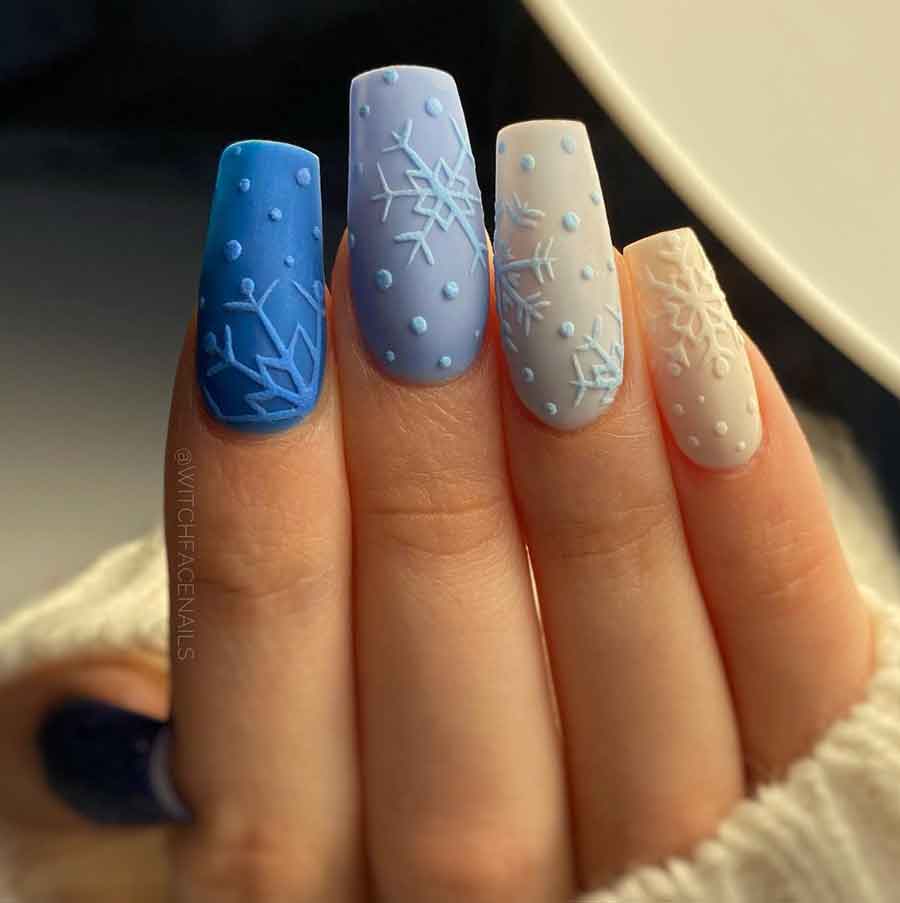 Pink
---
Light pink, white and rose gold is perfect for a girly holiday glam mani.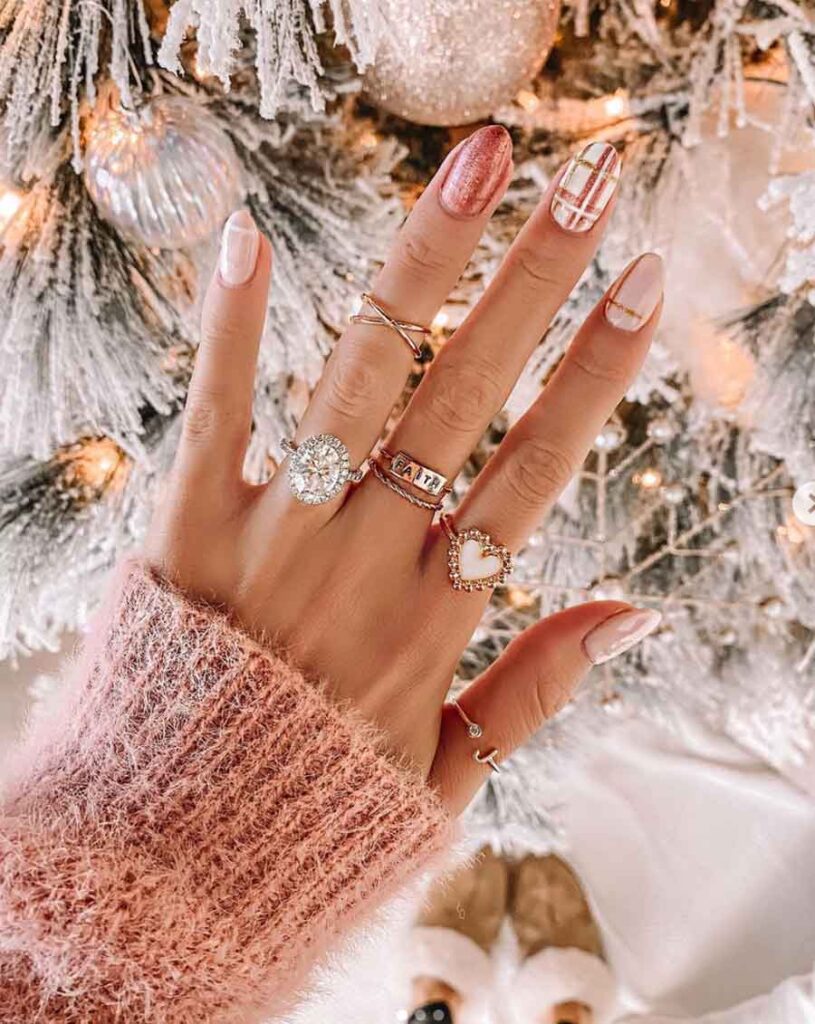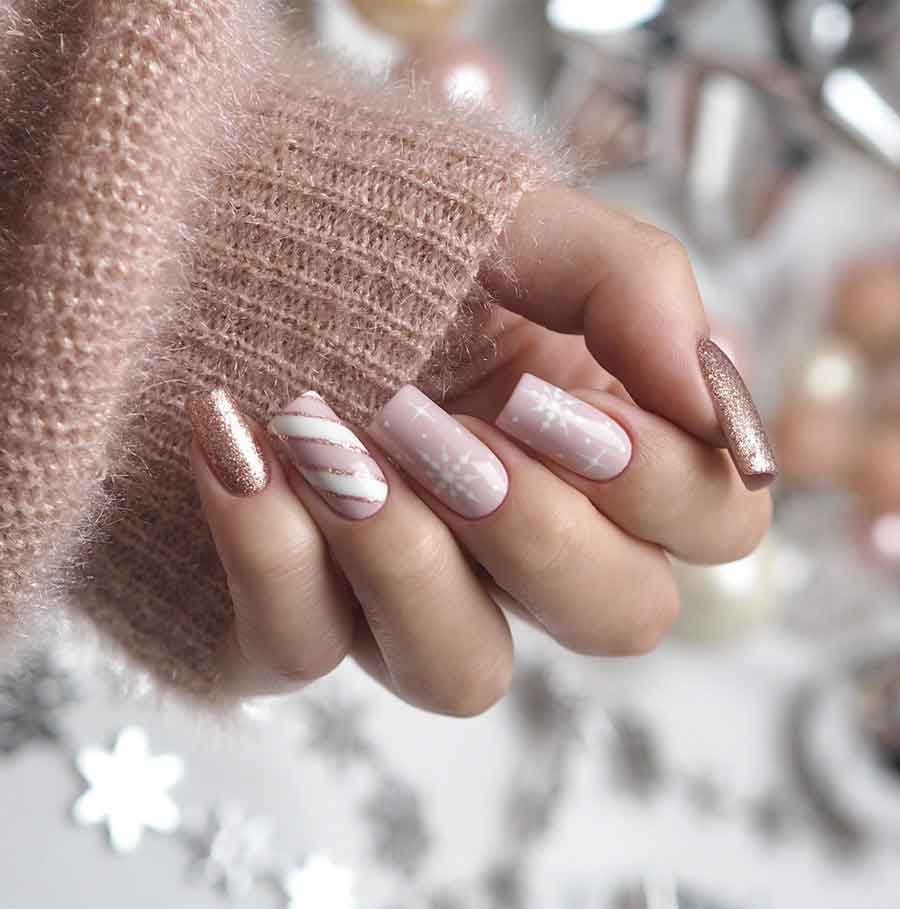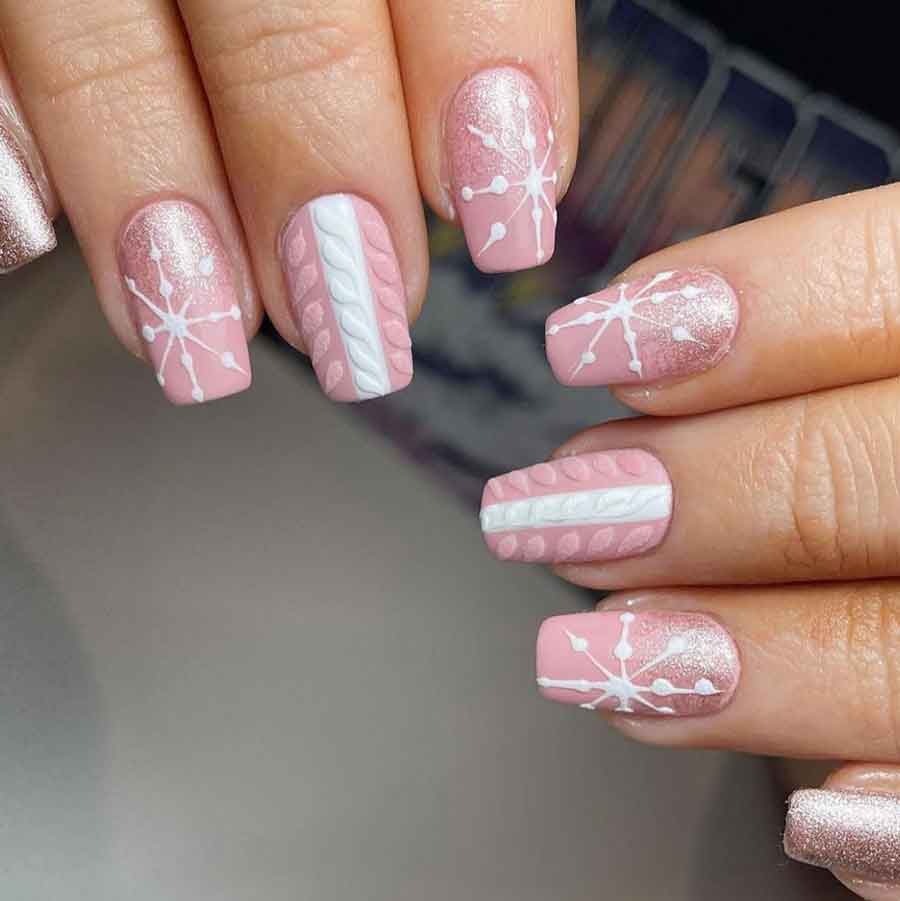 Black Christmas Nails
---
Black nails are a super authentic option for the Holidays, the first inspo evokes a goth Christmas vibe, while the second one is a chic yet cute alternative.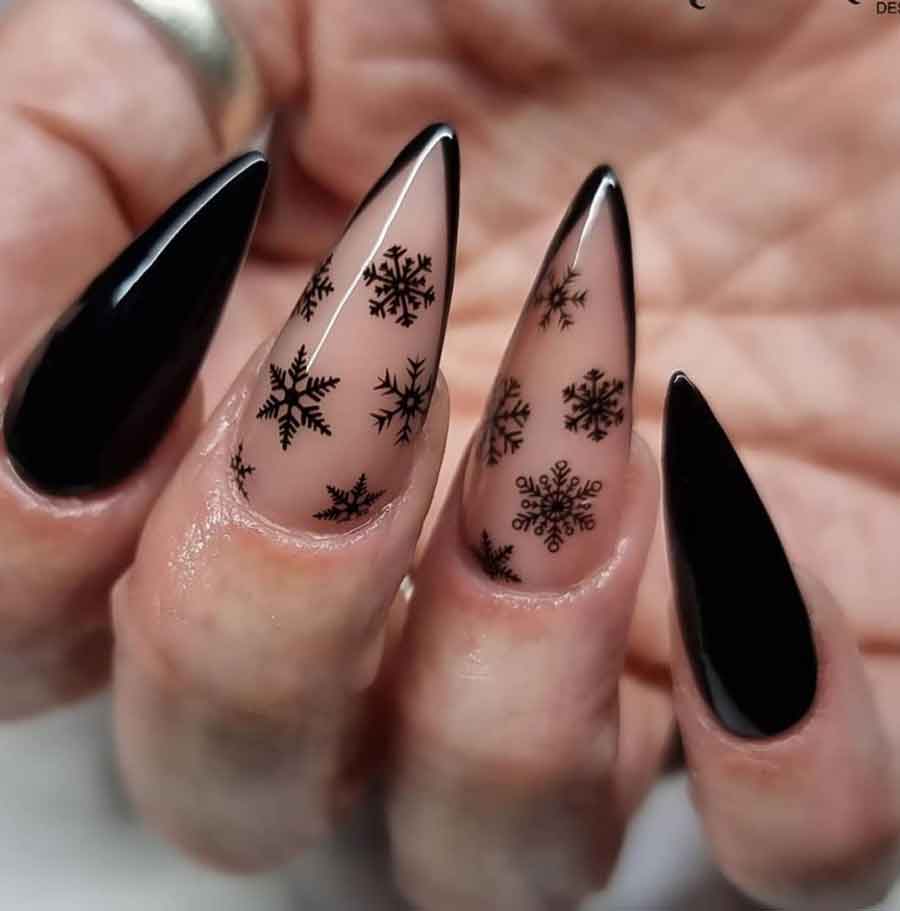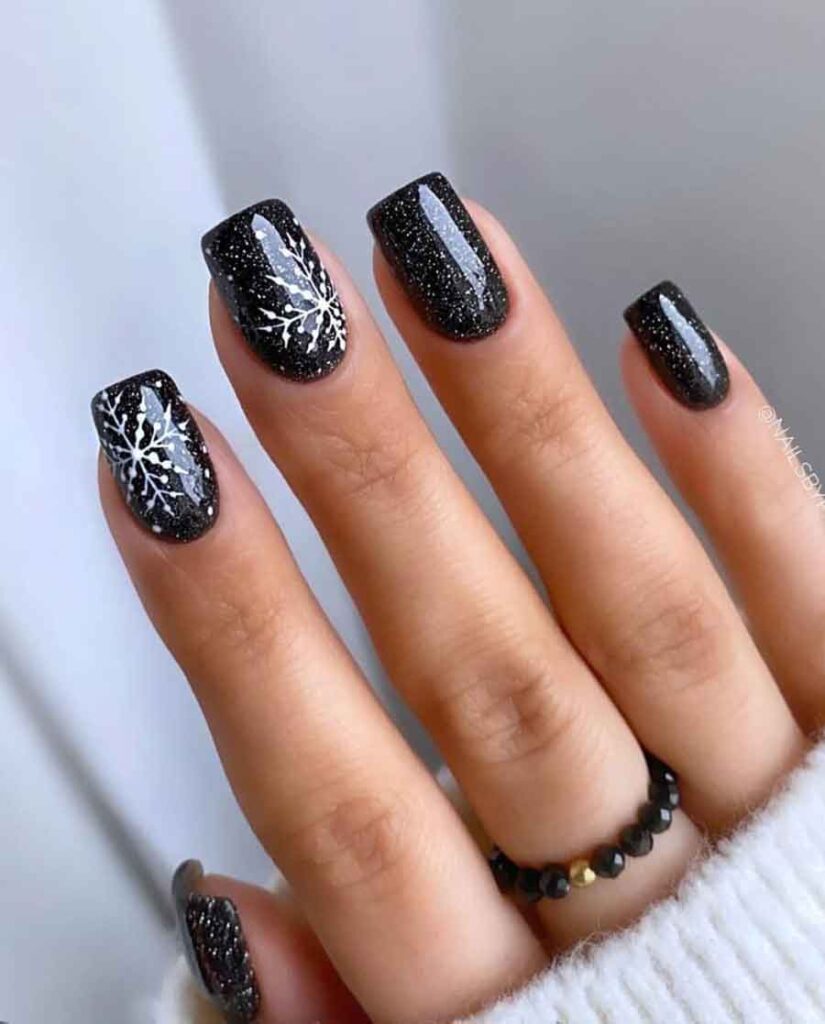 Simple Snowflakes
---
Snowflakes are in almost every Christmas nail designs inspirations, but if you want an easy, simple and elegant option, this is also my favorite option: snowflakes on nude nails. They are a pretty and natural choice for holiday nails.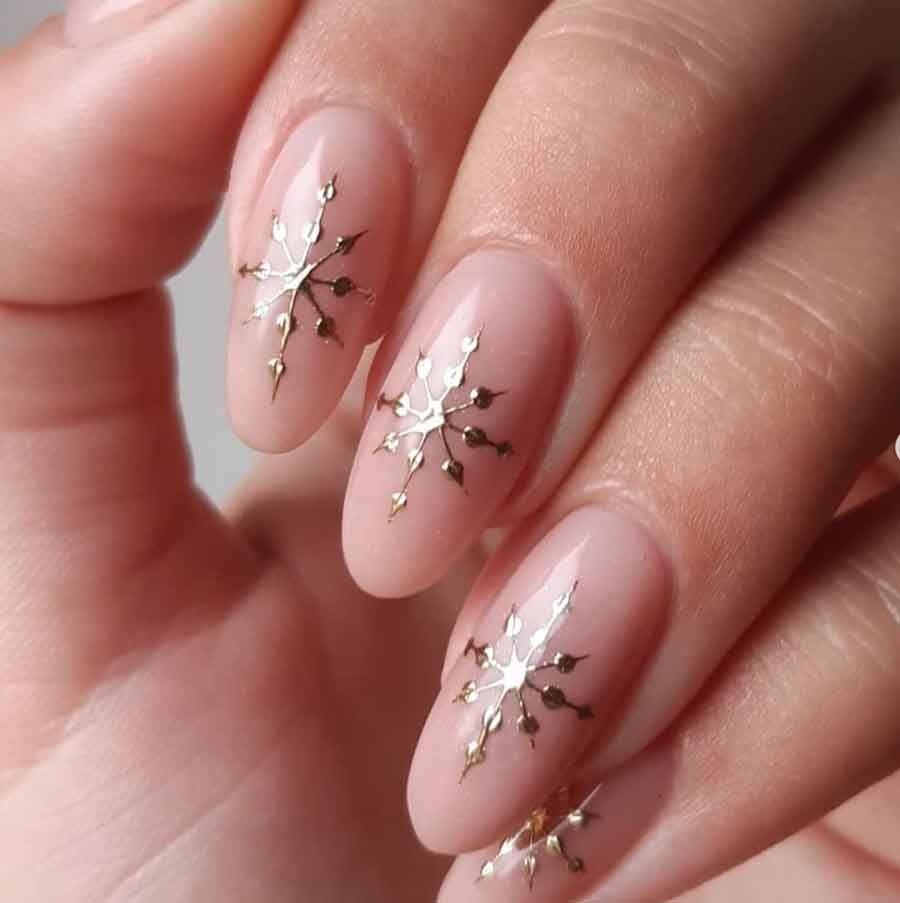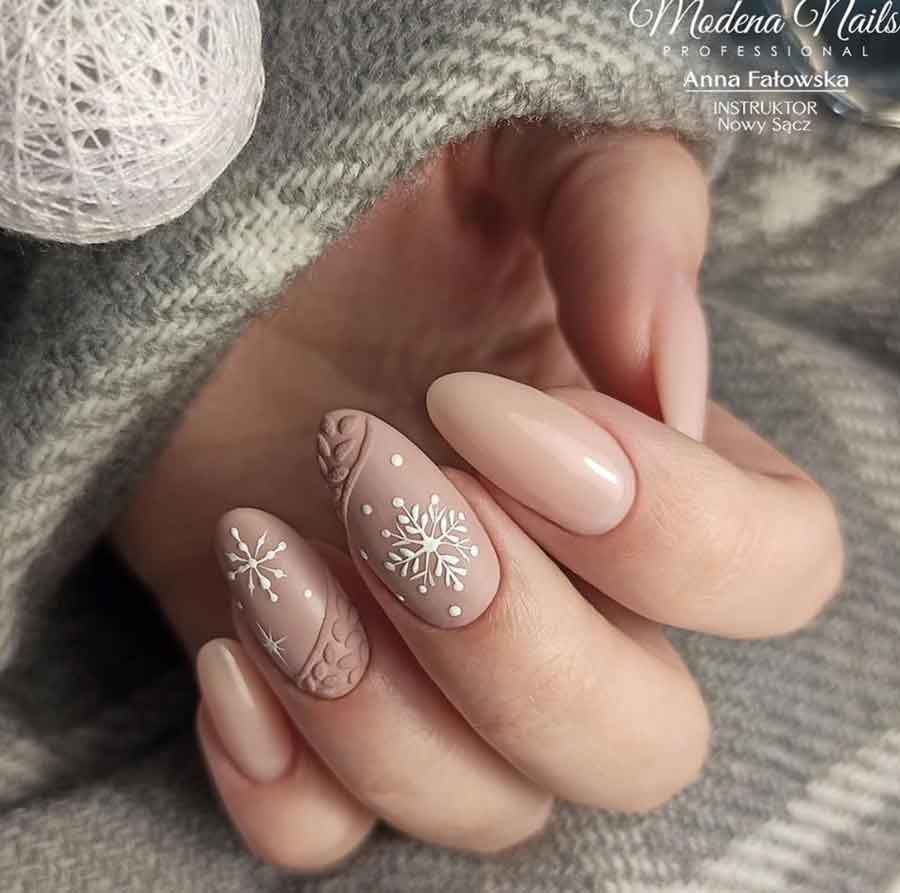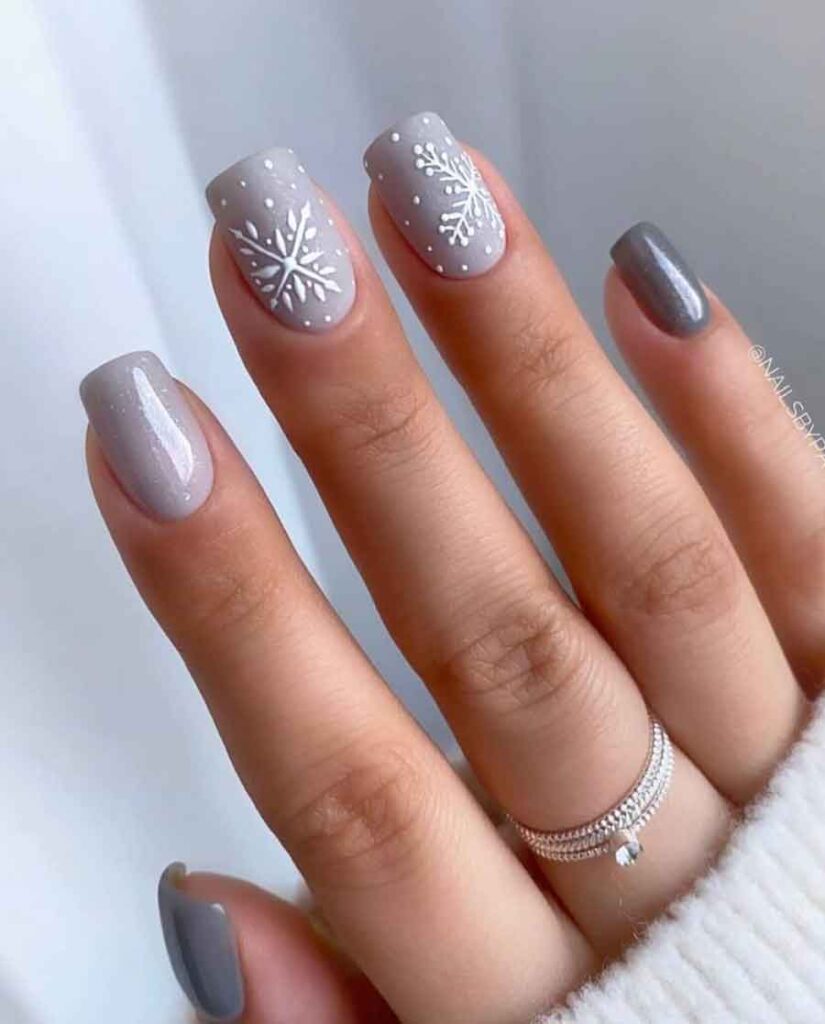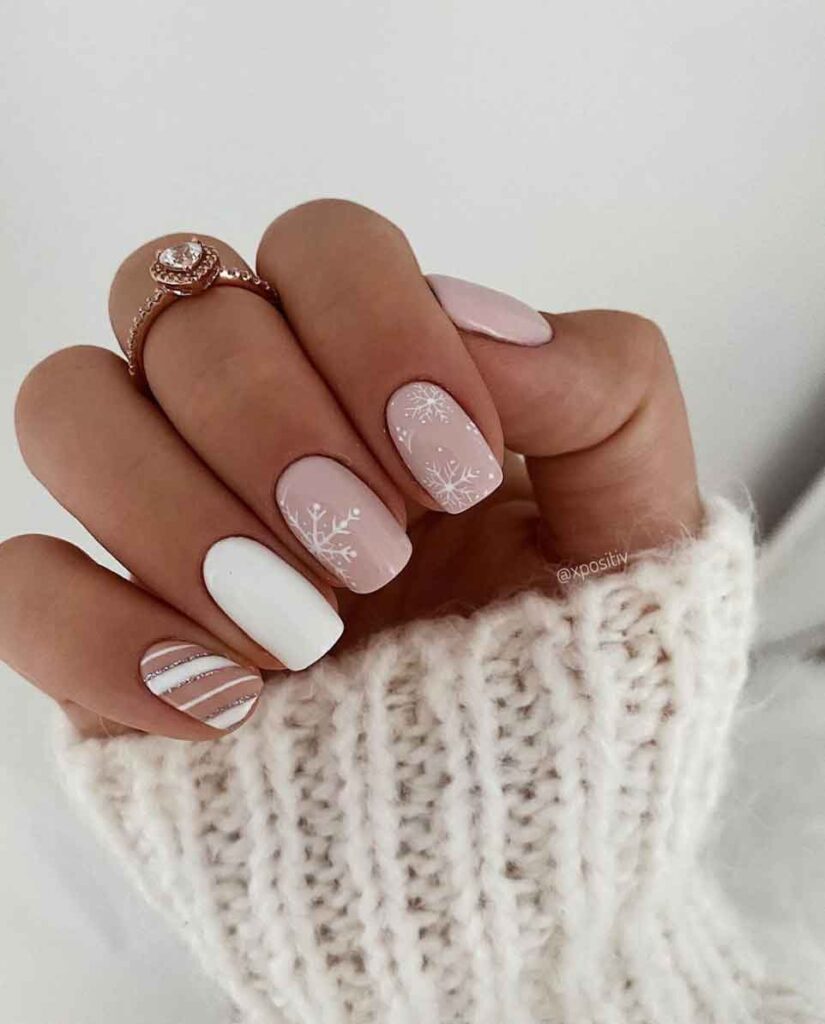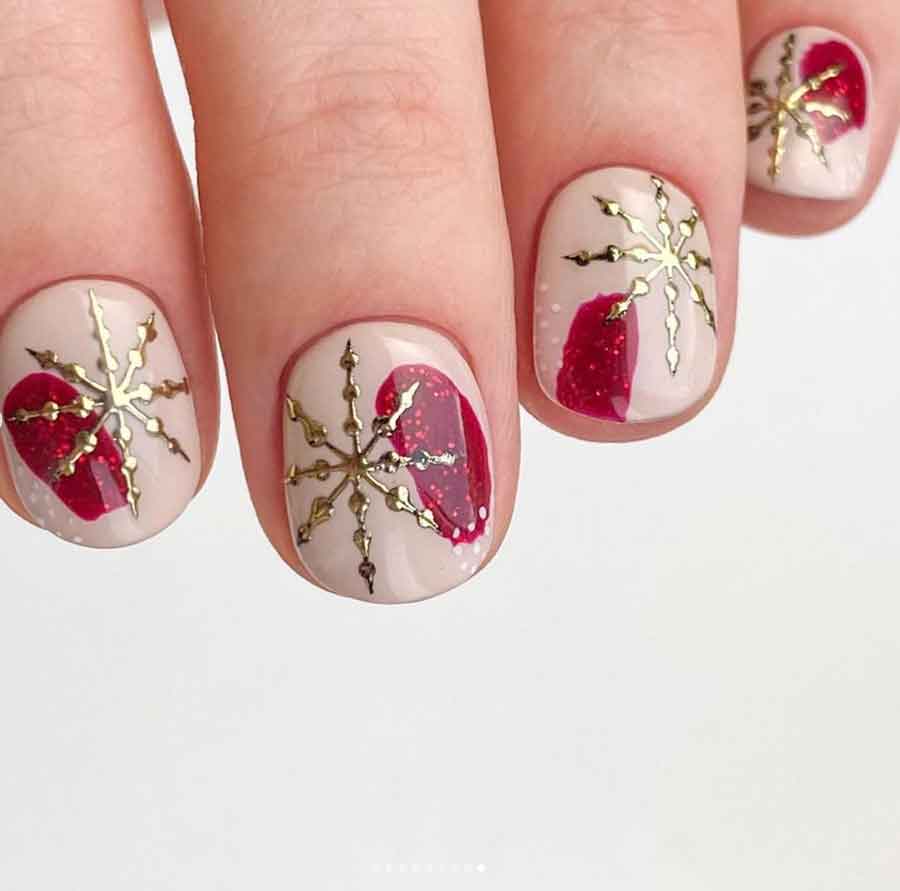 Ornaments
---
Decorate your nails with Christmas ornaments art, why not?
---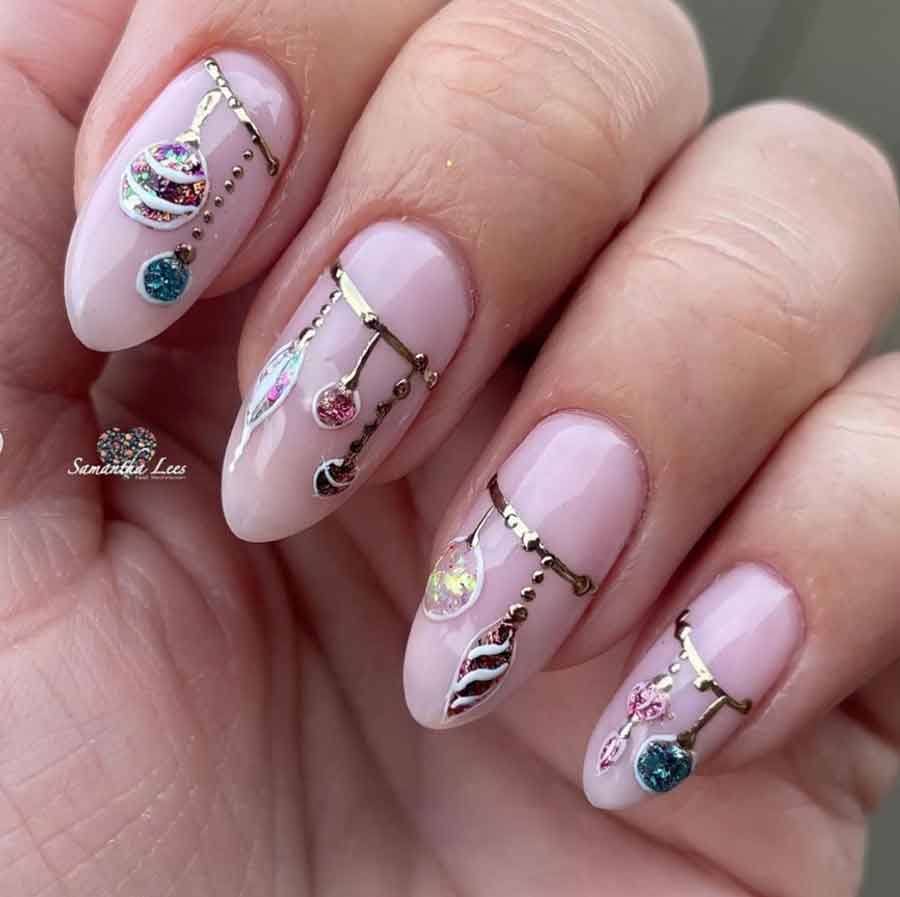 Gold
---
A color that summons prosperity and is classy, chic, and sophisticated. The Power of the gold aesthetic in your manicure.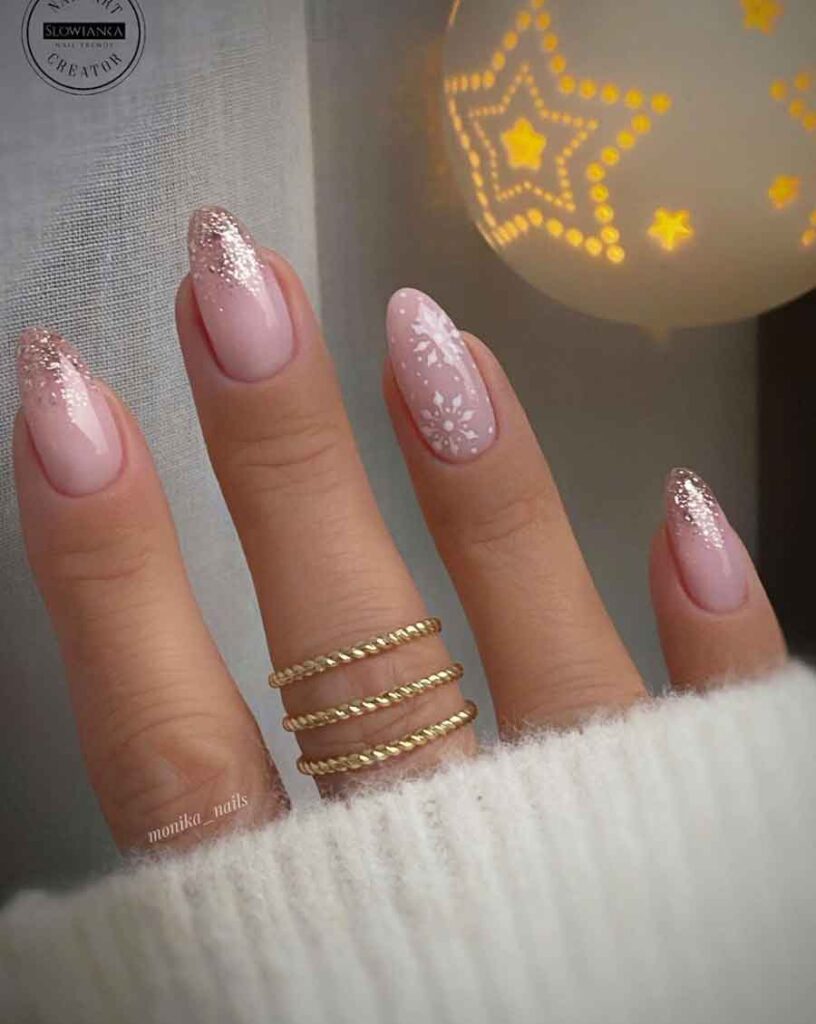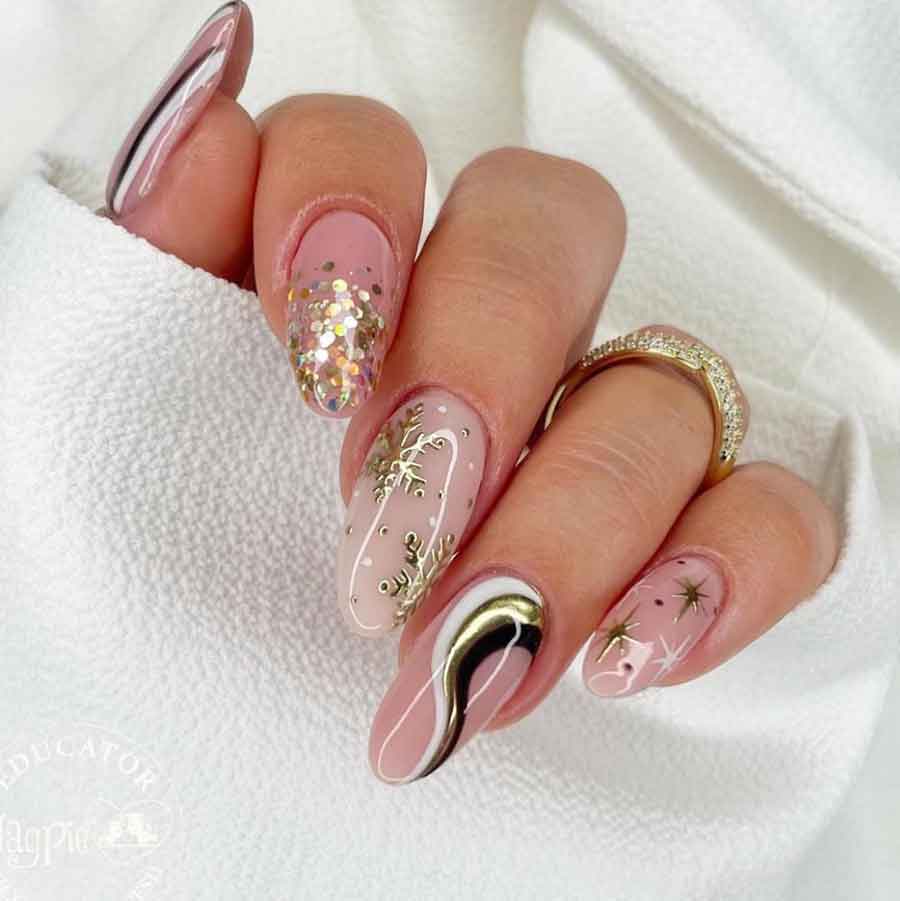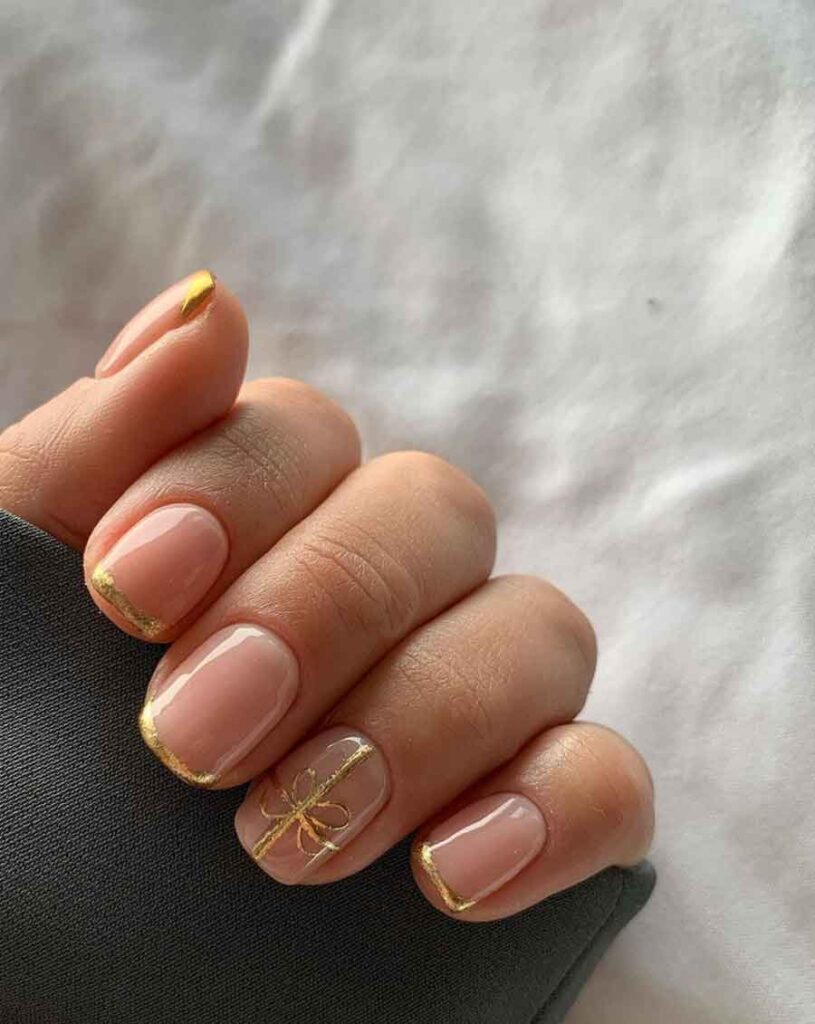 Reindeer nails
---
Rudolph the red nose is the main inspiration when it comes to reindeer Christmas nails, usually symbolized only by its antlers and big nose in one nail.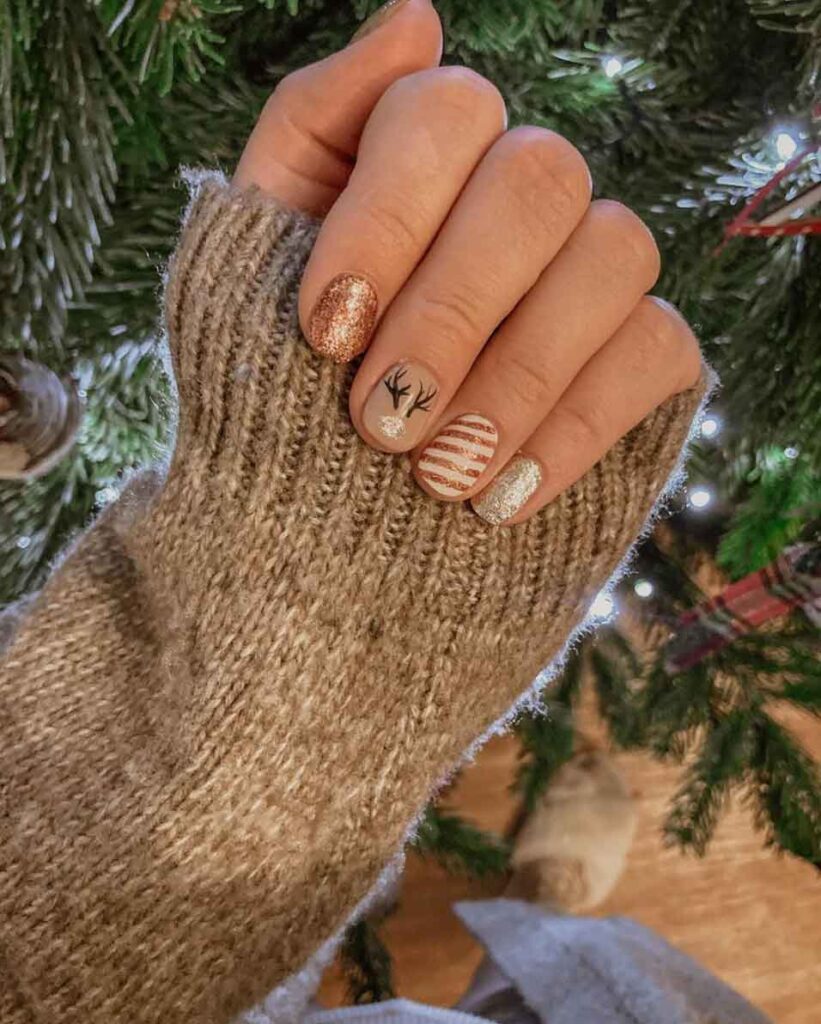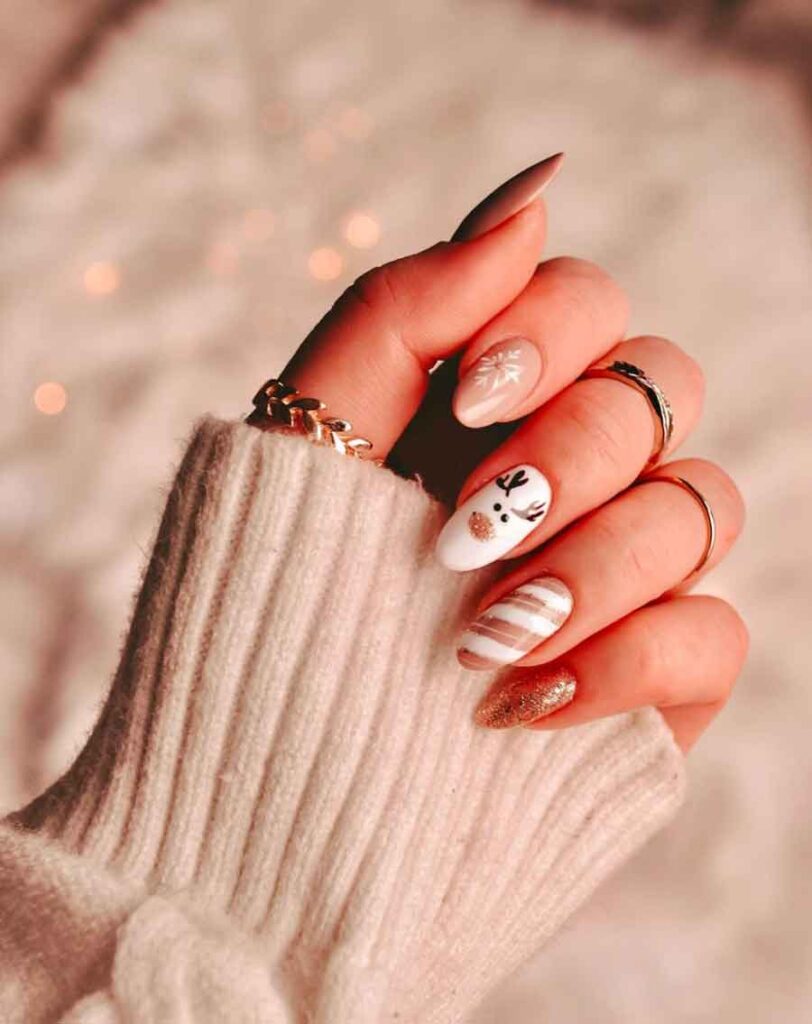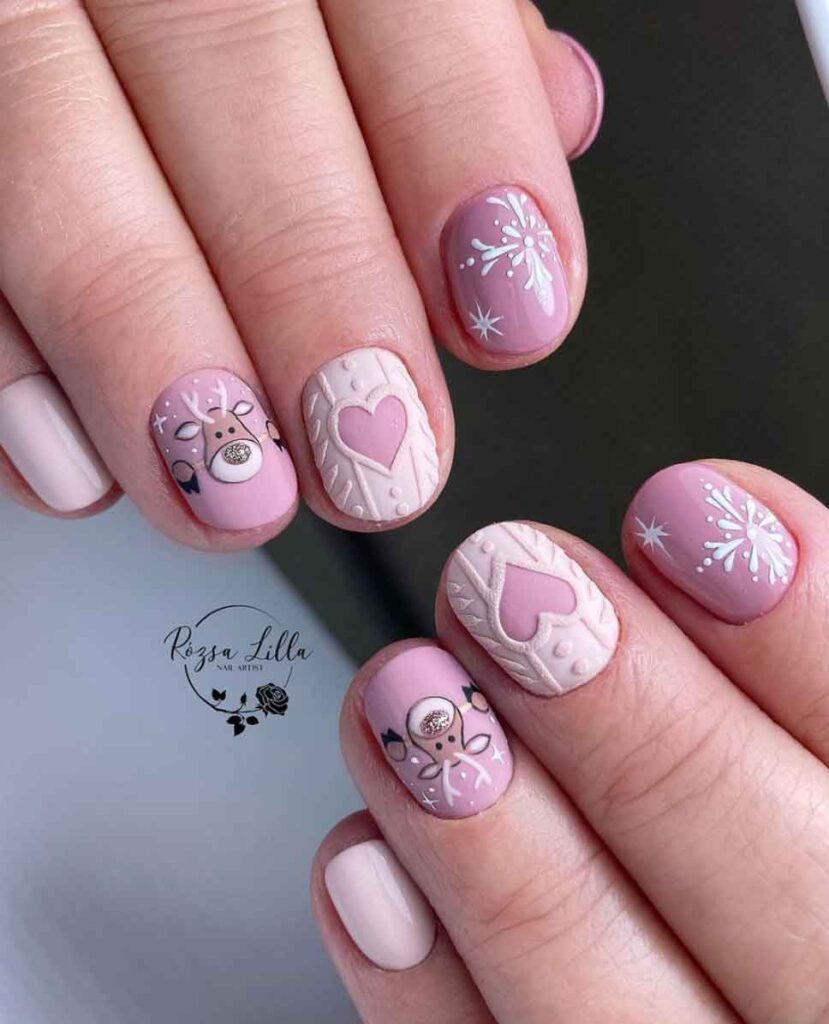 Grinch Christmas nails
---