☾ Affiliate Disclosure: The Mood Guide celebrates women's moods and versatility. Even though we may earn a commission from some of your purchases, we encourage you to shop with the right intention. Focusing your energy on what you feel confident and comfortable in is empowering! ♥︎
---
Little things can make a difference in how we feel, and a pink aesthetic Chritsmas has the magical power to create an environment where everyone can feel in a sweet wonderland. Pink is a mood. An uplifting, happy and sweet mood. And if there is one time of the year that is favorable for our moods to be happy and uplifting, this is Christmas. So, it is easy to understand why every year the pink Christmas aesthetic decor inspirations get trendier.
This post will inspire you with pink Christmas aesthetic ideas, which means, how to embrace the pink Christmas mood and styles to create the most lovely, romantic, cute, and whimsical ambiance and moments in December.
---
♥︎

The aesthetic: Pink, sweets, pastels, candy colors, whimsical snow flakes, florals, velvet stockings, pink gnomes, cute villages, pastel pink gingerbread house
---
Elements of Pink and Cute Christmas Aesthetic
---
Pink Christmas Tree
Christmas Tree: When the goal is setting the mood for Christmas, the tree is the Queen, the main statement piece and the symbol of life in this magical time of the year. So, if you are thinking about creating a pink Christmas aesthetic, forget about the classic green tree: to create the ultimate dreamy, feminine, cute, and lovely mood in your aesthetic living room decor, pink – or white flocked tree with pink ornaments – should be the color to go for! Don't forget to take pictures of pink aesthetic moments around your tree to keep the memory of that magical feeling you created for yourself.
---
---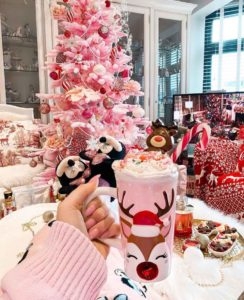 1- @candy_nicole__ l 2 – @athomewithriri l 3 – @_brooklyn_22 l 4 – @livesweethome l 5 – @the_pink_blondie l 6 – @candy_nicole__ l 7 – @tiamcintosh_ l 8 – @pink.shabby.heart l 9 – @decoratordiva1 l 10 – @pink.shabby.heart l 11 – @theviewfromtobaccoroad l 12 – @themarklandhome l 13 – @themarklandhome l 14 – @decoratordiva1 l 15 – @tiamcintosh_
Christmas Lights:
No one can deny that the energy created by lightning can change and influence the mood of every room. Fairy lights and candles will create the soft, cozy vibes you need.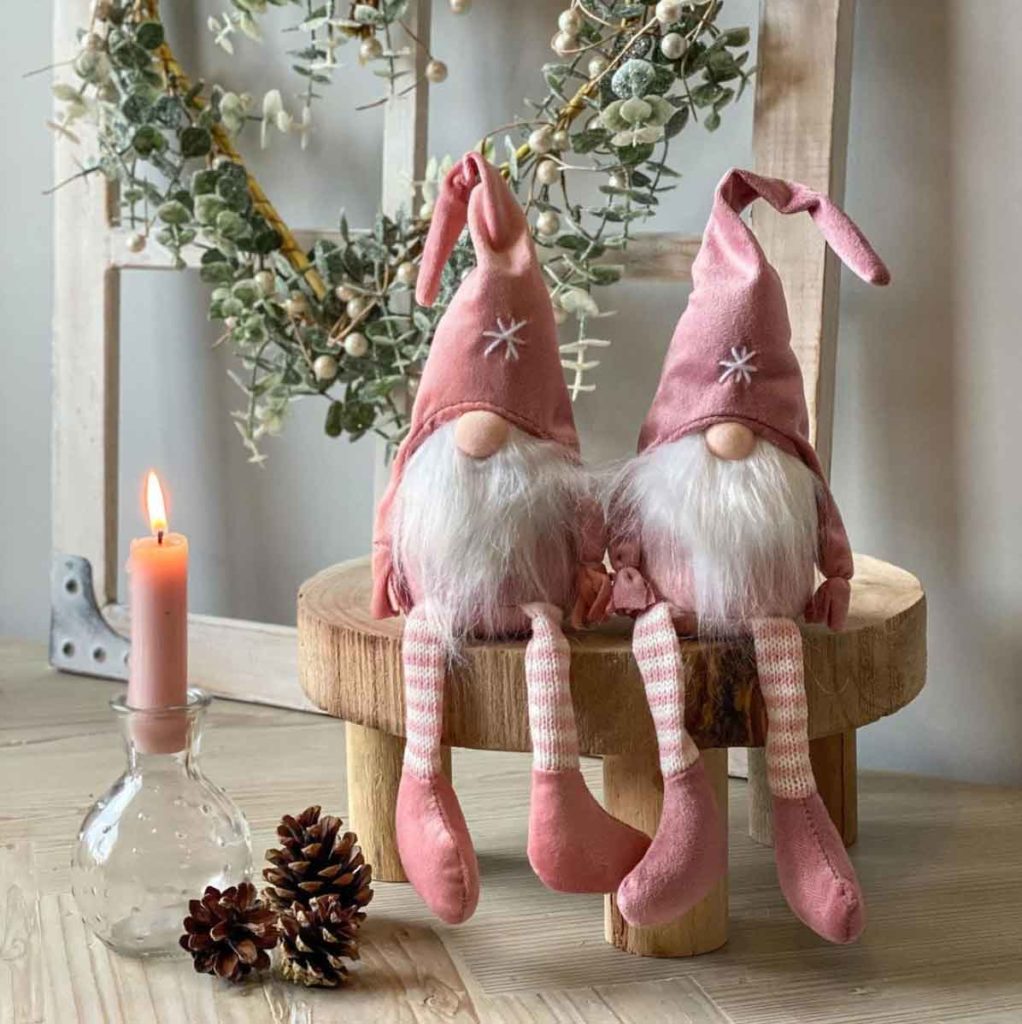 1- @ivugreyinteriors l 2 – @freckeldstar
---
---
Pink Sweets
Create a whimsical pink Candyland with Gorgeous soft pink cookies, dreamy pink gingerbread cottages, and pink baked delights that will make the sweetest and cutest delicious treats for your family and friends.
1- @miss_biscuit_ l 2 – @miss_biscuit_ l 3 – @decoratordiva1 l 4 – @emmasallyh l 5 – @decoratordiva1 l 6 – @originals_lab/ l 7 – @theretroeditshop l 8 – @miss_kotsoglous l 9 – @her.scattered.petals l 10 – @pinkchristmaswonderland l 11 – @her.scattered.petalsl 12 – @emmaslieblingsstuecke
---
---
Pink Aesthetic Decorations & Ornaments for Christmas
If you are dreaming of a pink Christmas aesthetic, Christmas decor and ornaments are essentials.
---
---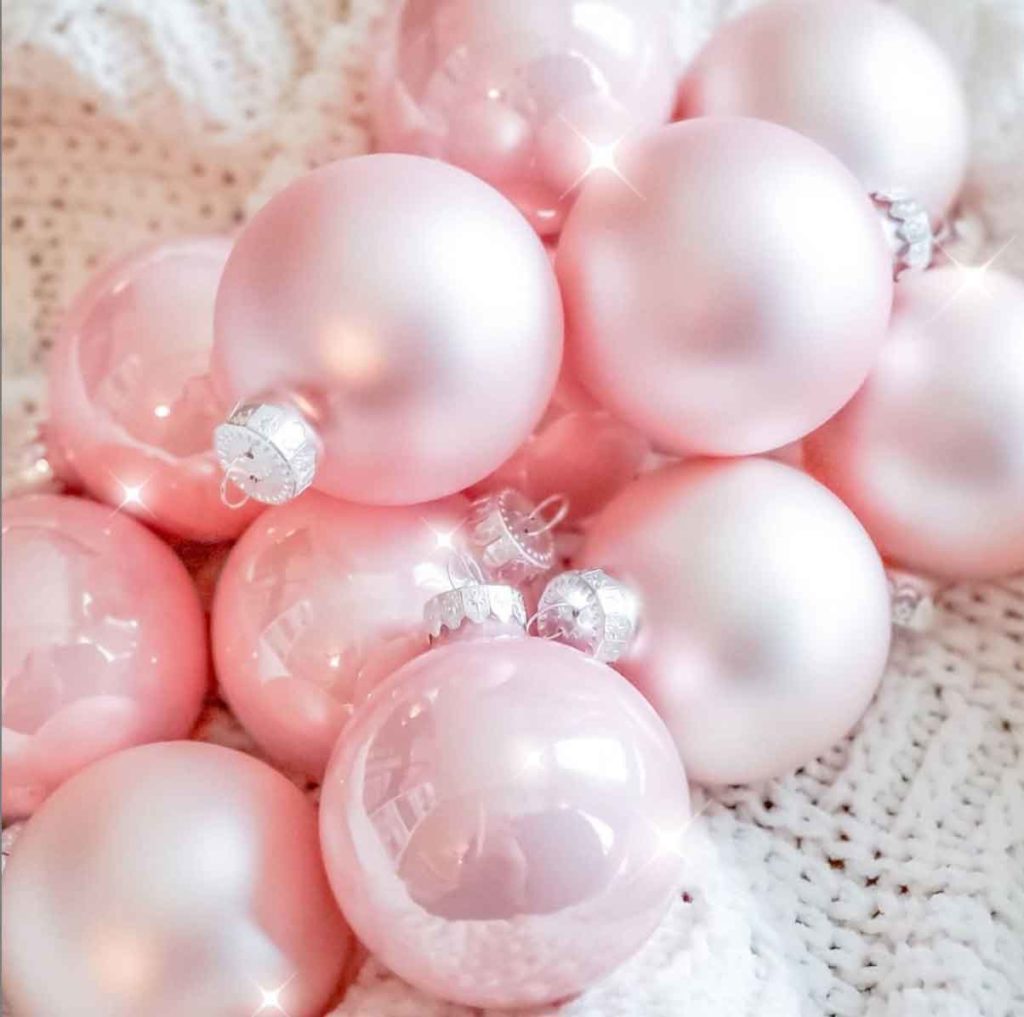 1- @pinkcoffeecottagel 2 – @adalineandthefairies l 3 – @hello.marla l 4 – @dressyourbeautyspace l 5 – @australian.christmas l 6 – @pinkchristmaswonderland l 7 – @threadfolk l 8 – @theretroeditshop l 9 – @alex.floyd l 10 – @wildlovepots l 11 – @pinkchristmaswonderland l 12 – @the.pink.dream
Shop the Mood
Pretty Pink Gift Boxes
Pretty pink gifts wrapped in lovely paper and pink velvet sacks. Add a rose gold aesthetic touch for extra glam.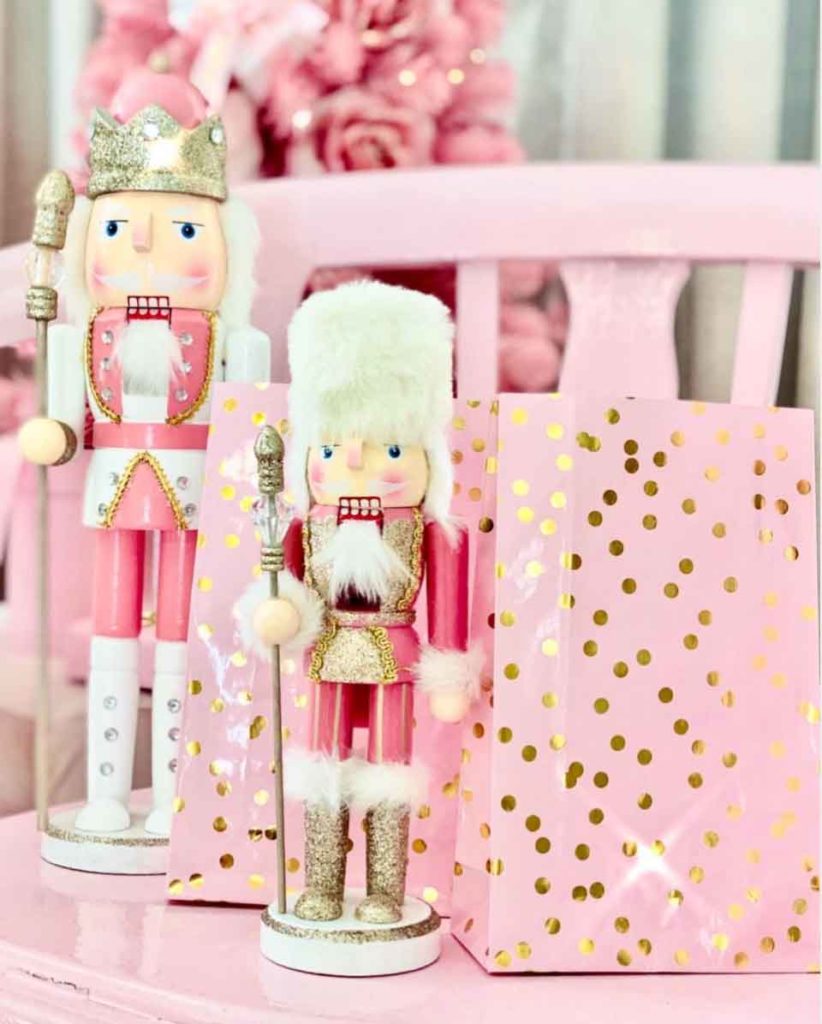 1- @theribboncollectionsouthafrica l 2 – @pinkchristmaswonderland l 3 – @australian.christmas l 4 – @kellyyhill l 5 – @crushing_on_blush l 6 – @intochristmas
It gets even better if you have amazing pink gifts inside!
---
---
Pink Christmas Tablescape Aesthetic
Create a whimsical pink Christmas fairytale with a dreamy vibe for your guests. Everyone will feel good and you will certainly enjoy a lovely evening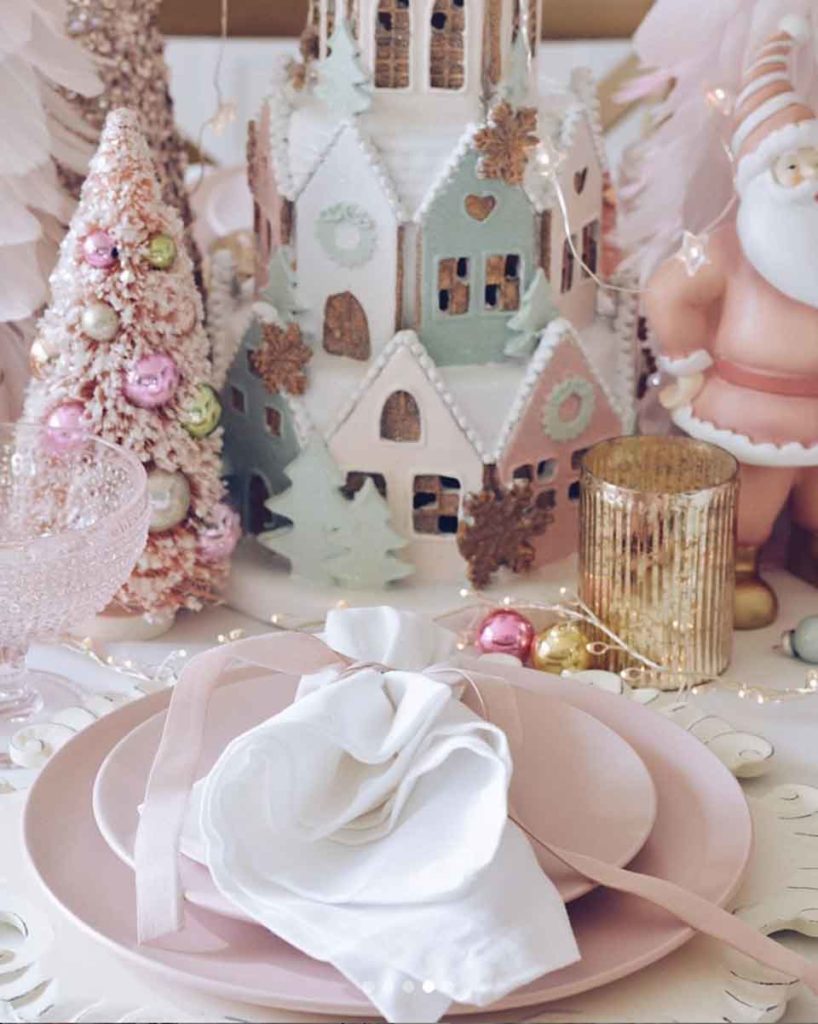 1- @thepinkdream l 2 – @thepinkdream l 3 – @thepinkdreaml 4 – @decoratordiva1 l 5 – @christmas__sparkle l 6 – @autralina.christmas
---
♥︎

Related Posts

♥︎
---
Pink Whimsy Wreaths
Wreaths are the most practical and easiest decor accent you can have. Just pop the beauty on any door, from the entrance to the bathroom and the pantry, et voilá.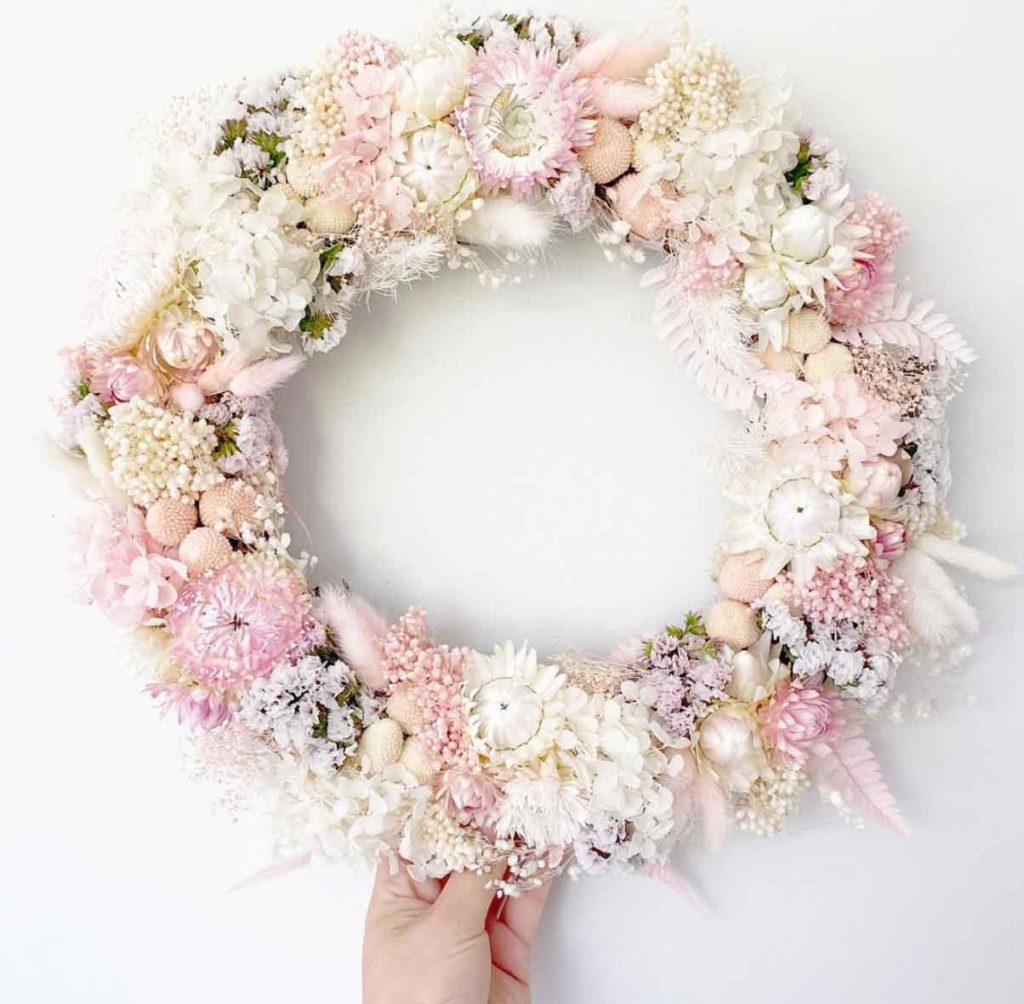 1- @fleurwolves l 2 – @themarklandhome l 3 – @athomewithriri l 4 – @avorlaneparty l 5 – @intochristmas
Cozy up and relax like a pink princess
Shades of light pink are soothing and relaxing, so adding blush hues to your decor and to your routine will help with boosting your mood and calm your heart. You can pick the perfect pink mug, lovely decorative pillows, a fluffy throw, or a cozy lounge cardigan. To make the relaxing experience more sensorial, light up a fruity candle or add sweet essential oils to your diffuser; brew a floral tea, jasmine and roses are rich and delicious (add vanilla, honey, or maple syrup if you're needing extra sweetness), and dream away my dear. Take a deep breath and channel your positive thoughts, your hopes, and dreams.
1- @deckthefalls l 2 – @themarklandhome l 3 – @miss_kathykat
It's amazing how our mindset can change our reality. From the moment you stop to do one little thing that sparks joy in your heart, like having tea from your favorite mug or just taking a deep breath, you are giving yourself pure love. And that's one of the most powerful and transformative things we can do. Allow yourself to relax without feeling guilty! You'll go further with more energy!
---
♥︎

Related Posts

♥︎
---
Create lovely pink aesthetic moments with loved ones
And of course, don't forget to take aesthetic photos to eternalize the feels of those special moments.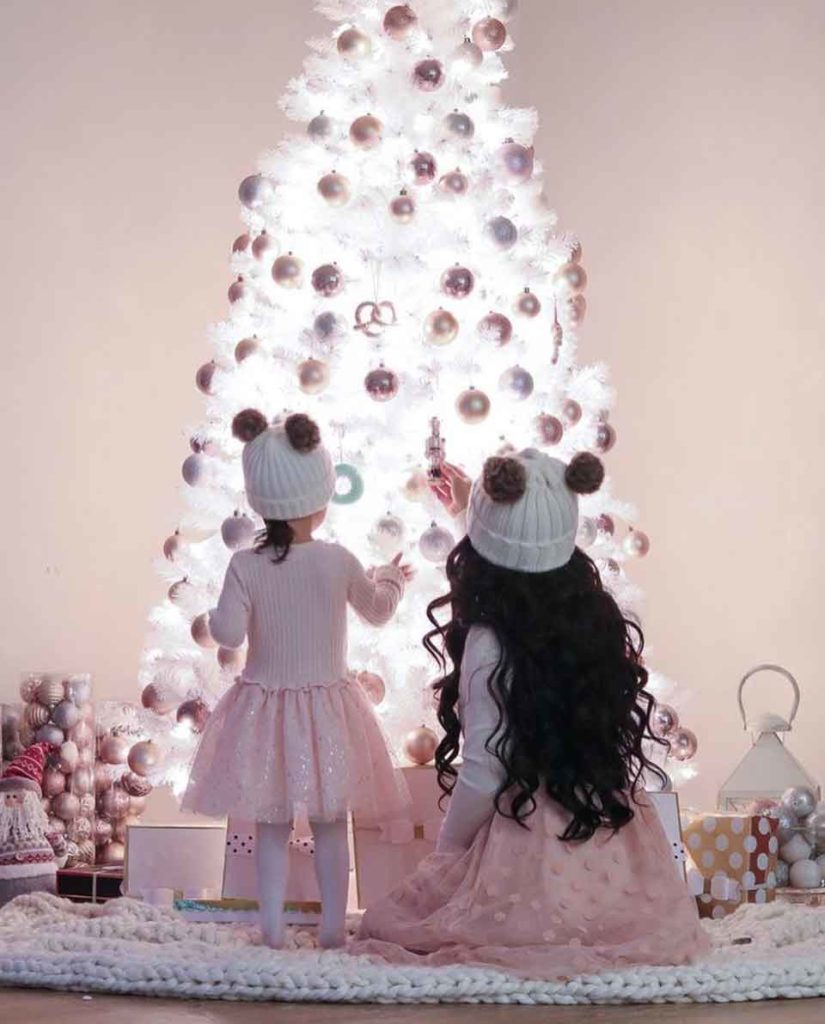 1- @intochristmas l 2 – @intochristmas
---
---
The pink life is soothing, uplifting, and inspiring. All the shades of pink spark our creativity and suit our different phases. One day you're feeling sweet and gentle, then shades of blush and light pink will highlight that feeling. There are those days when you feel like a Hollywood diva and people should ask to take selfies with you, or you must put on an armed suit and face unimaginable battles. For those days, hot pink will shelter you and send a message.
From the nursery to your kitchen, there are no limits to creating your Pink Christmas Aesthetic Dream!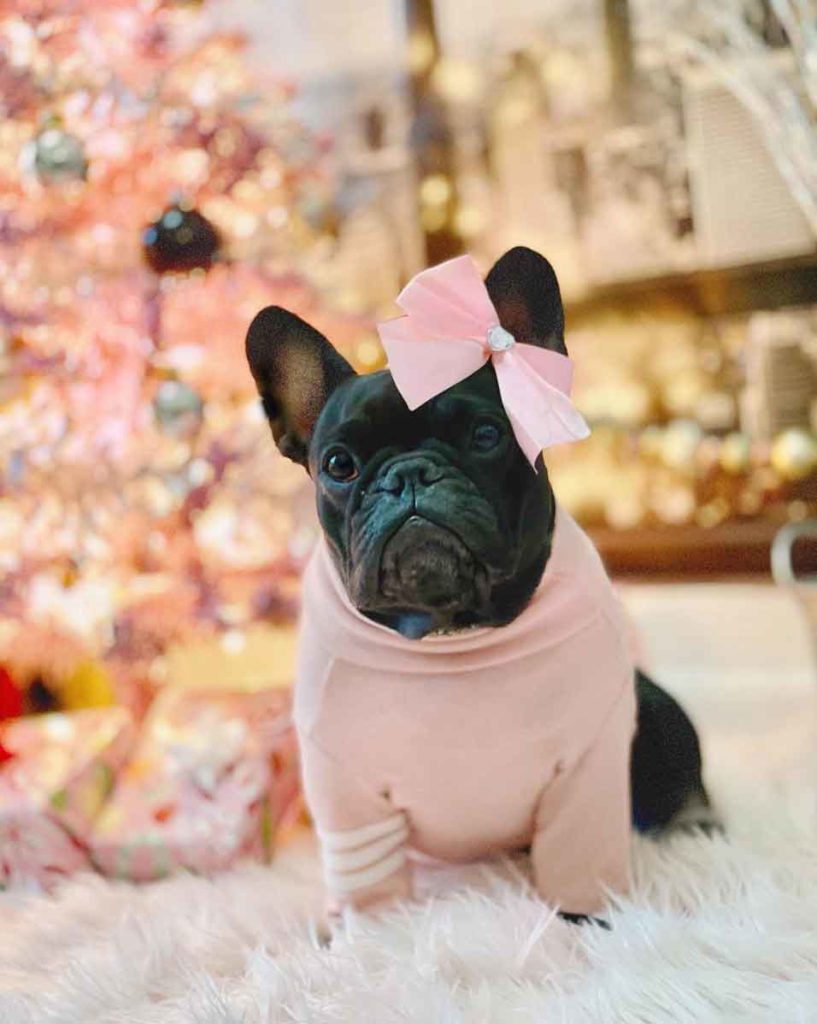 1- @missdonatellathefrenchie l 2 – @the.princess.mini
♥︎ Merry Pinkmas! ♥︎
More Christmas Aesthetics