Imagine the mood of a place where Dracula or some of Anne Rice's characters would sleep (Vampire Lestat or, my favorites, one of the sophisticated and powerful Mayfair Witches) mixed with Hermione Granger meets classic greek smartass, intellectual, bedroom. That's how a dark academia bedroom should look and feel. An intimate place to read gothic novels, write personal and deep poems and watch old movies, and of course, feel immersed in a mysterious story without sacrificing the most important quality of any room: coziness and comfort.
If you want to learn more about the dark Academia aesthetic check our complete guide here.
---
Dark academia bedroom – the aesthetic: sepias, red, orange tones and browns, antique candle holders, skulls, classic statues, old books, gothic, victorian, and a touch of the renaissance.
---
An antique desk: People who identify with dark academia aesthetic are very likely a fan of writing, studying, and reading, so, having a special corner in the bedroom for dark academia intellectual activities is as important as having a bed.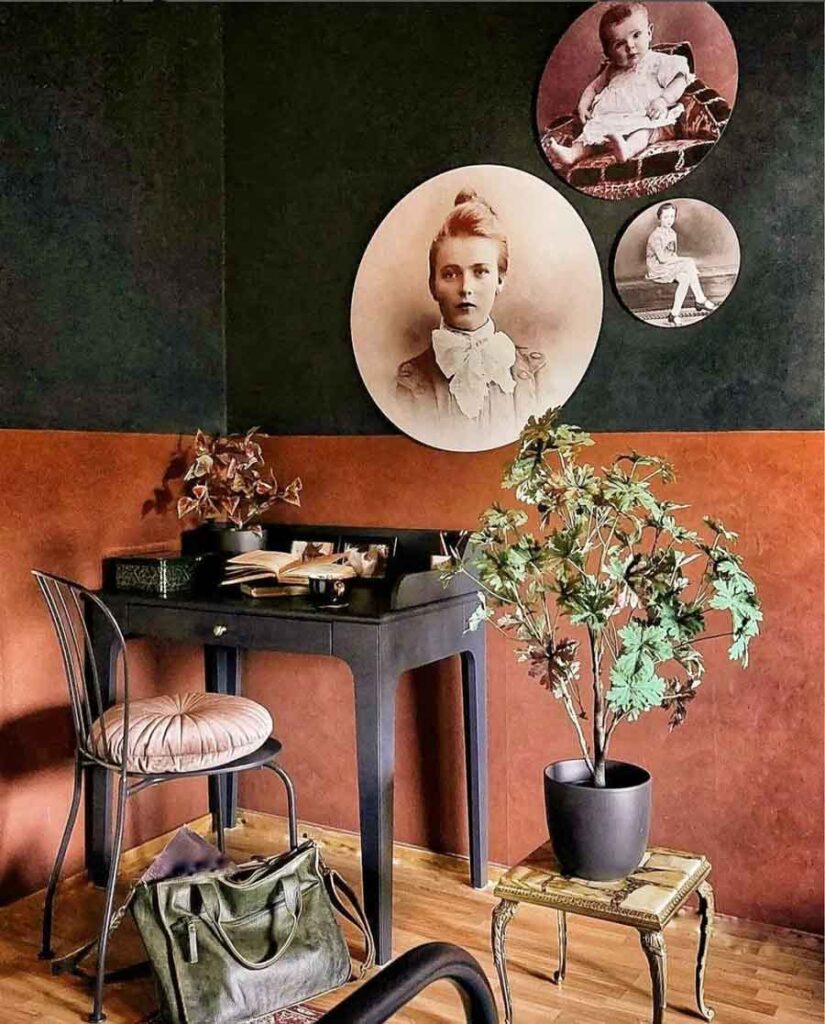 Books everywhere: On the shelves or on the floor. Dark academics love reading so of course books in their room are not just for reading, but also an important part of the bedroom decor.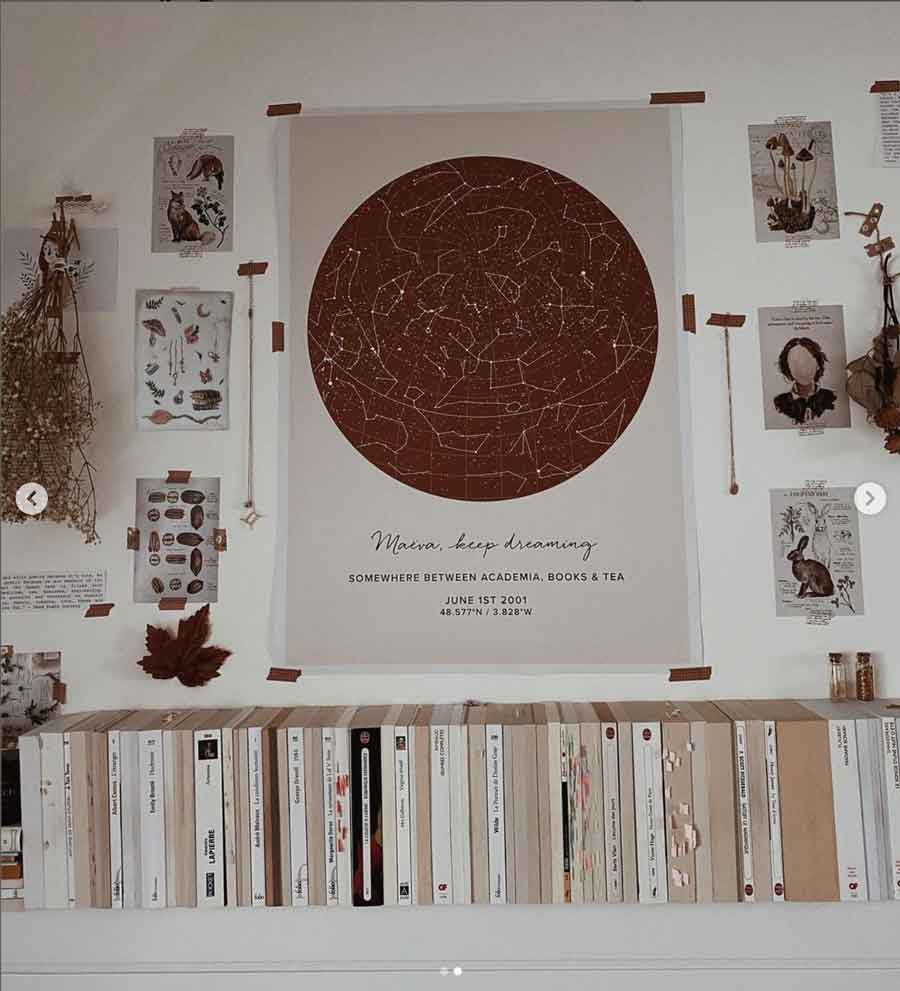 Wall moodboard: I love the concept of physical mood boards in a very visible place. It is a way to remember who you are and what you like, and it also evokes more of a mood in the environment, Photographs of libraries or places with academia aesthetic, pages of books, or old letters.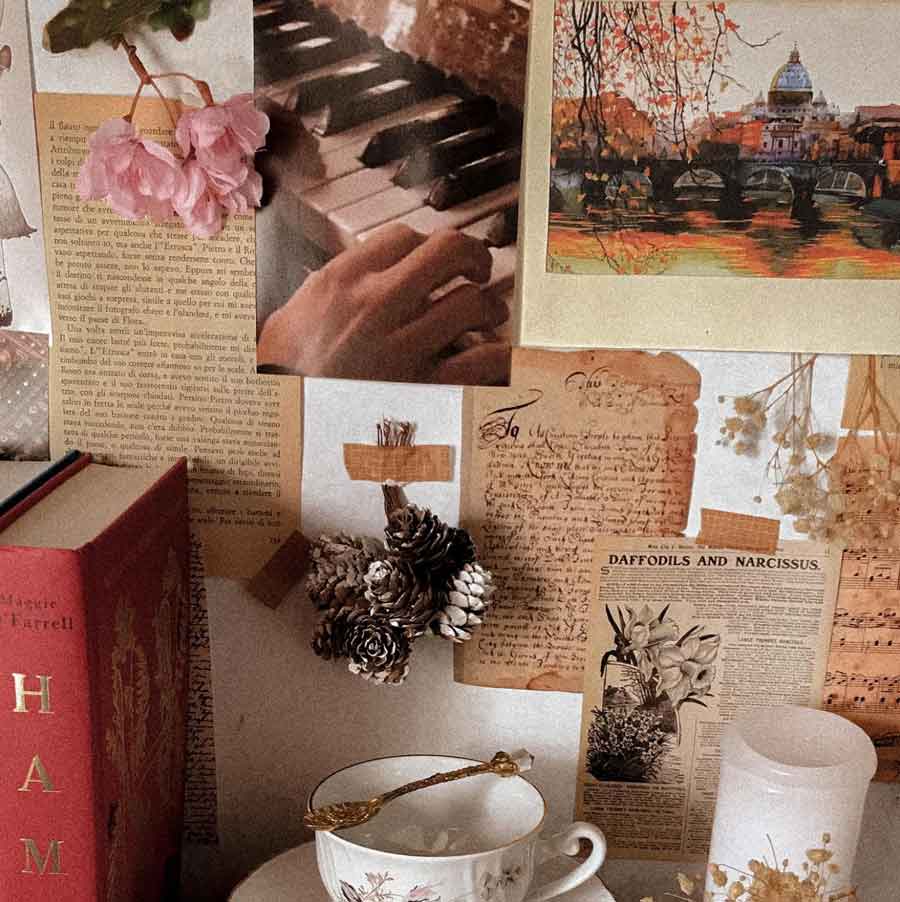 Vintage candle holders: gold, brass antique candle holders, and black or white candles are the main accents to create that bookish, gloomy, magickal, victorian, gothic vibes
Vintage details: objects that resemble old times, such as binoculars or greek statues, globes and gothic skulls.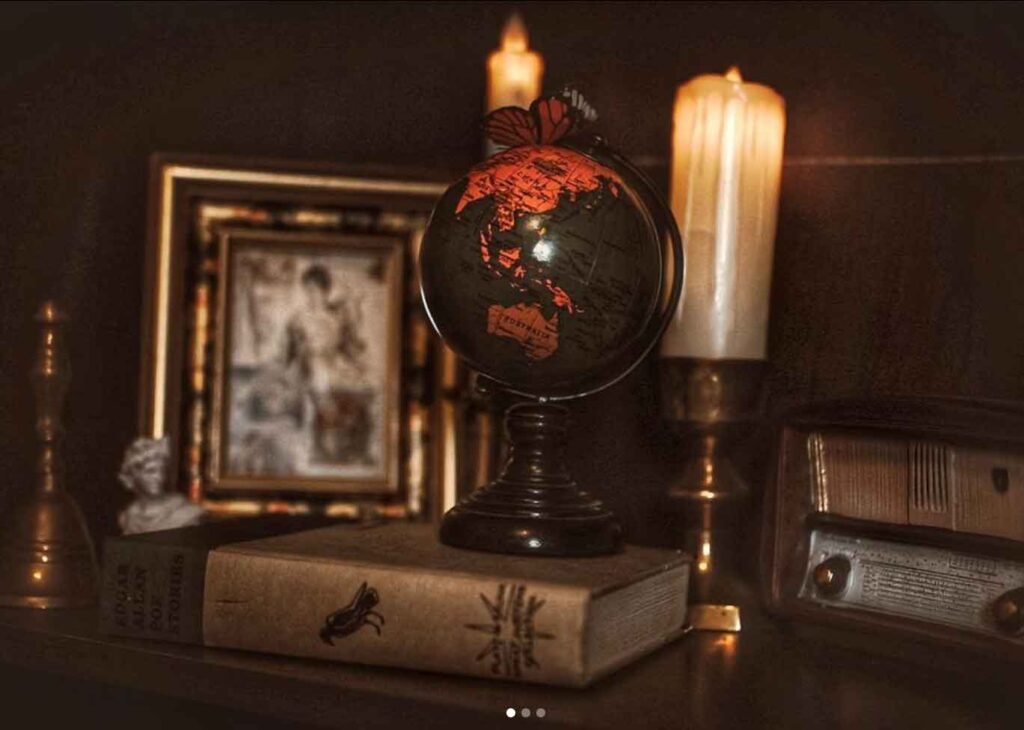 Antique lamps and mirrors: mirror with antique mirror frames are a unique accent that creates a big impact on the overall mood of a dark academia bedroom.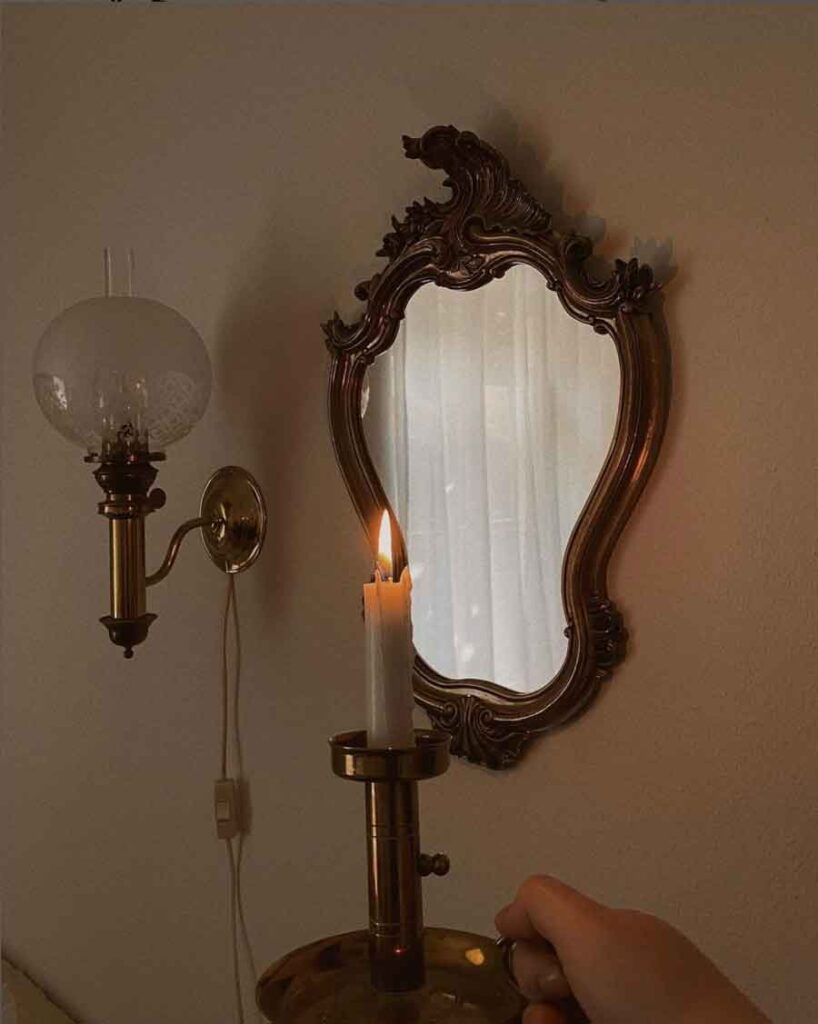 The Bed: Darker colors beddings and black headboard.