When I think about the perfect Dark Academia bedroom (or any room, for instance), I imagine the mood of a place where Dracula or some of Anne Rice's characters would sleep (Vampire Lestat or, one of the sophisticated and powerful Mayfair Witches) mixed with Hermione Granger meets classic Greek smartass, intellectual.
An intimate place to read gothic novels, write personal and deep poems and watch old movies, and of course, feel immersed in a mysterious story without sacrificing the most important quality of any room: coziness and comfort.
That's how a dark academia bedroom should look and feel.
What is Dark Academia
---
We have already written a complete guide about the Dark Academia aesthetic and how to embrace this lifestyle, so here I will highlight the most important features of this aesthetic to adopt in creating the mood of the room decor.
The dark academia aesthetic is a travel in time to feel like an erudite wise scholar from vintage London preppy schools. This aesthetic is mostly embraced in vintage dark academia outfits, but it can also be an inspiration to your home or at least your bedroom.
---
🕰 Dark academia bedroom aesthetic: sepias, red, orange tones and browns, antique candle holders, skulls, classic statues, old books, gothic, victorian style, and a touch of the Renaissance.
---
For more Dark Academia Guides:
Dark Academia Hairstyles & Hair Cuts to Express your inner Enigmatic Preppy Soul
The Best Stores To Buy Aesthetic Dark Academia Shoes
Vintage Dark Academia Gifts for Young Poets & Old Souls
Dark Academia Room Decor Ideas
---
Below are some essential items for a dark academia aesthetic room decor.
---
Antique furniture, especially a desk:
People who identify with dark academia aesthetics are very likely fans of writing, studying, and reading. Therefore, having a special corner in the bedroom for dark academia intellectual activities is as important as having a bed.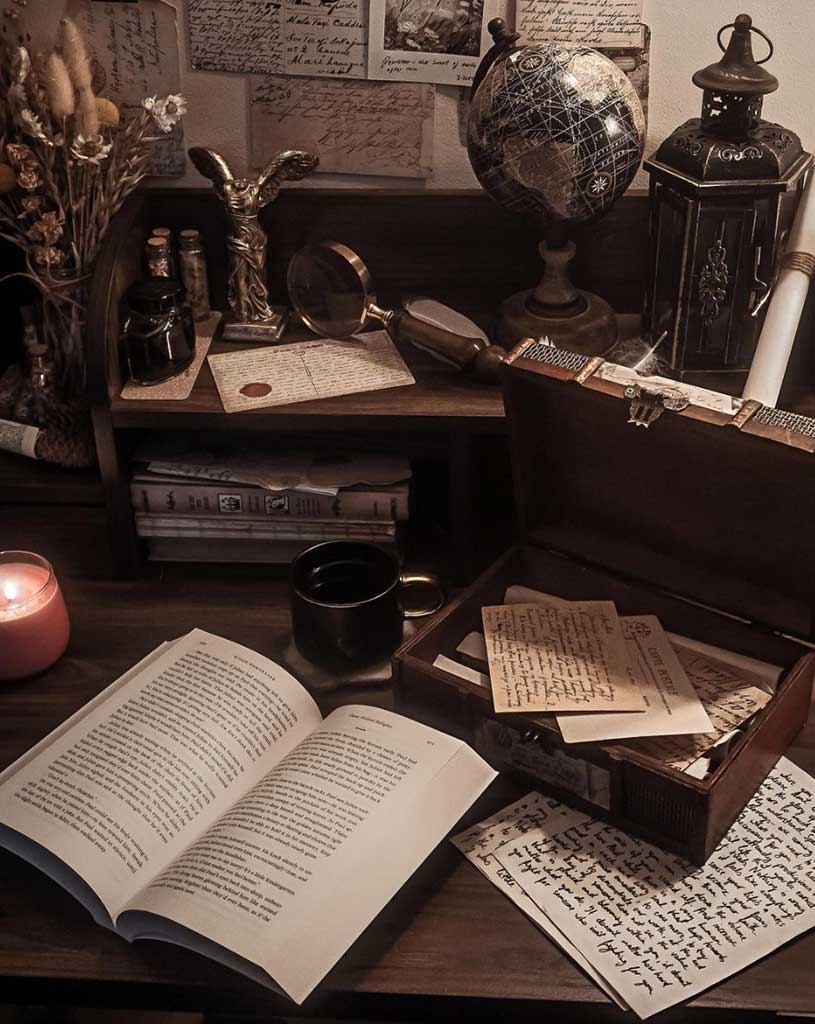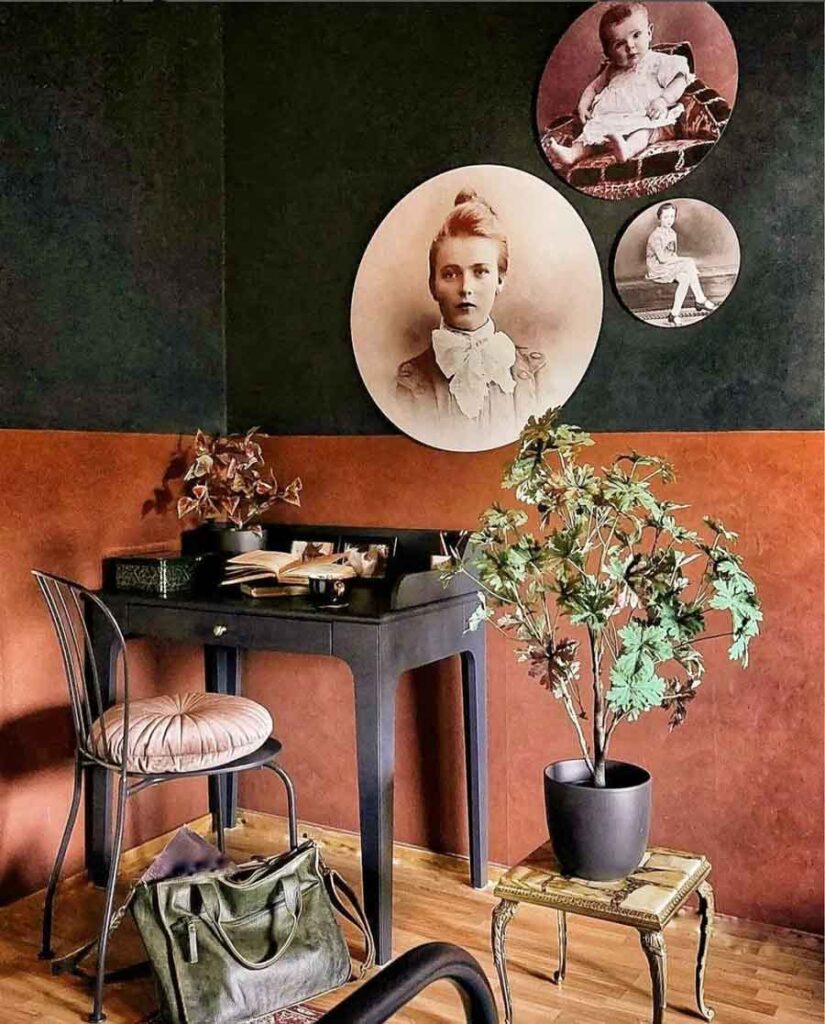 Some items are essential to your vintage desk composition. Old journals for journaling and drawing, and candles or lamps for a cozy low light that takes you back in time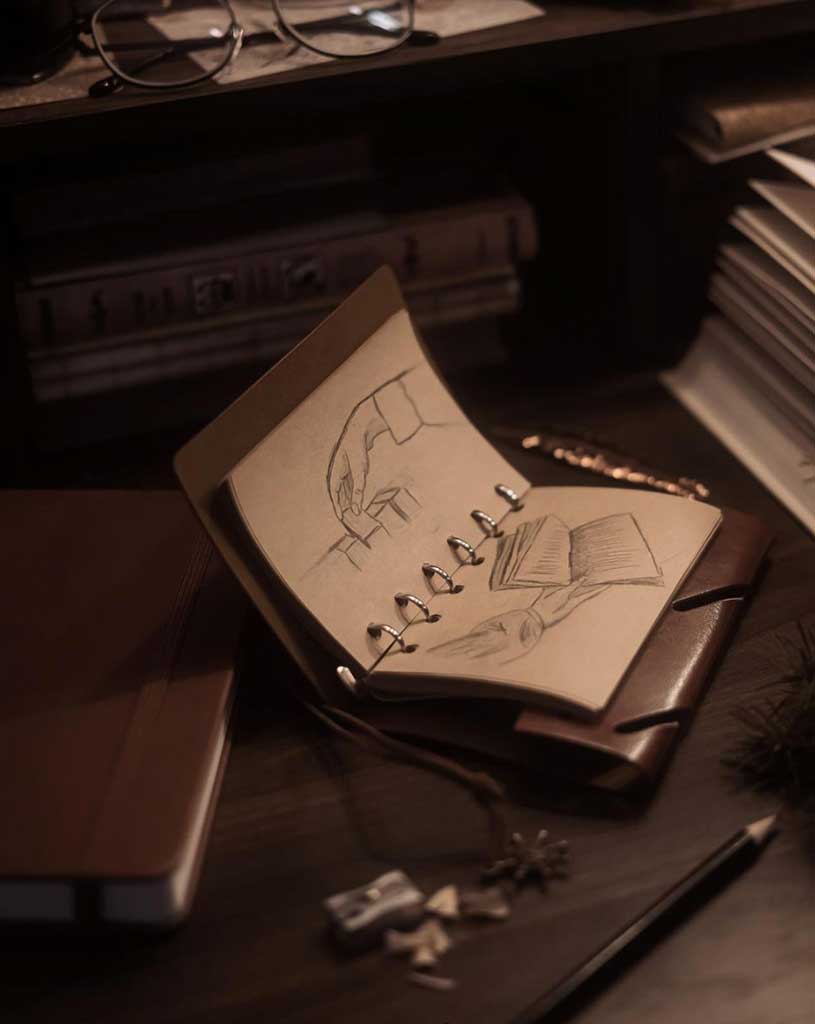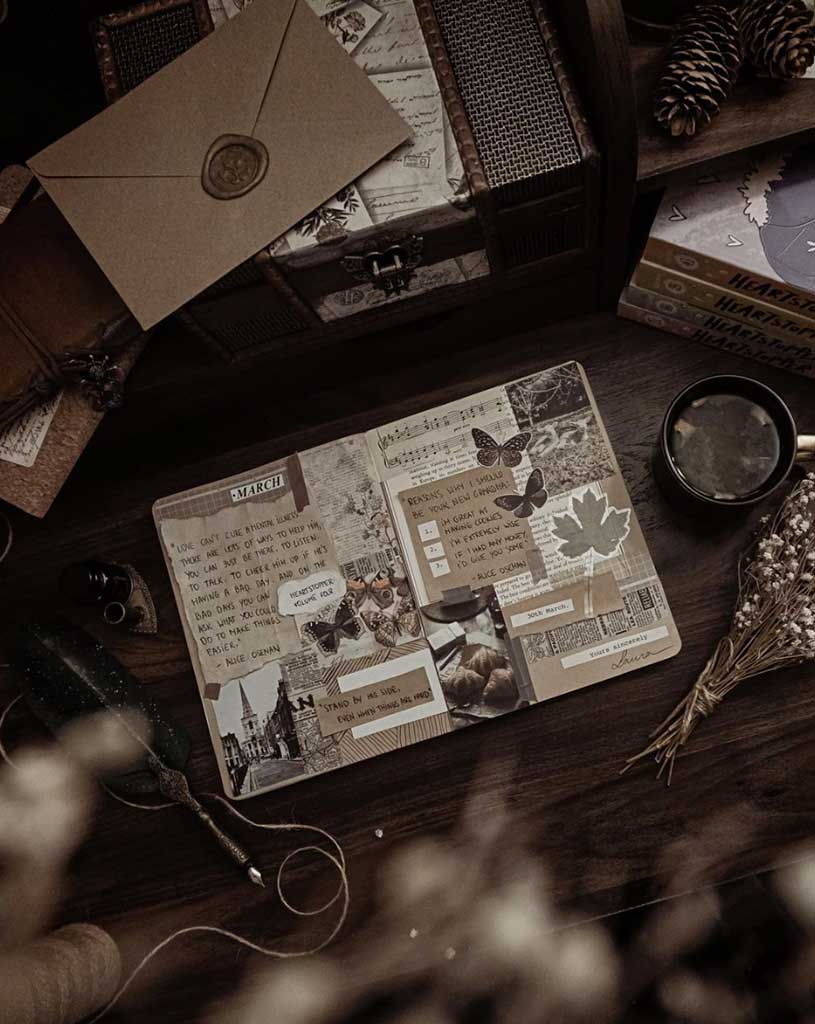 Books everywhere: On the shelves or on the floor. Dark academics love reading so of course books in their room are not just for reading, but also an important part of the bedroom decor.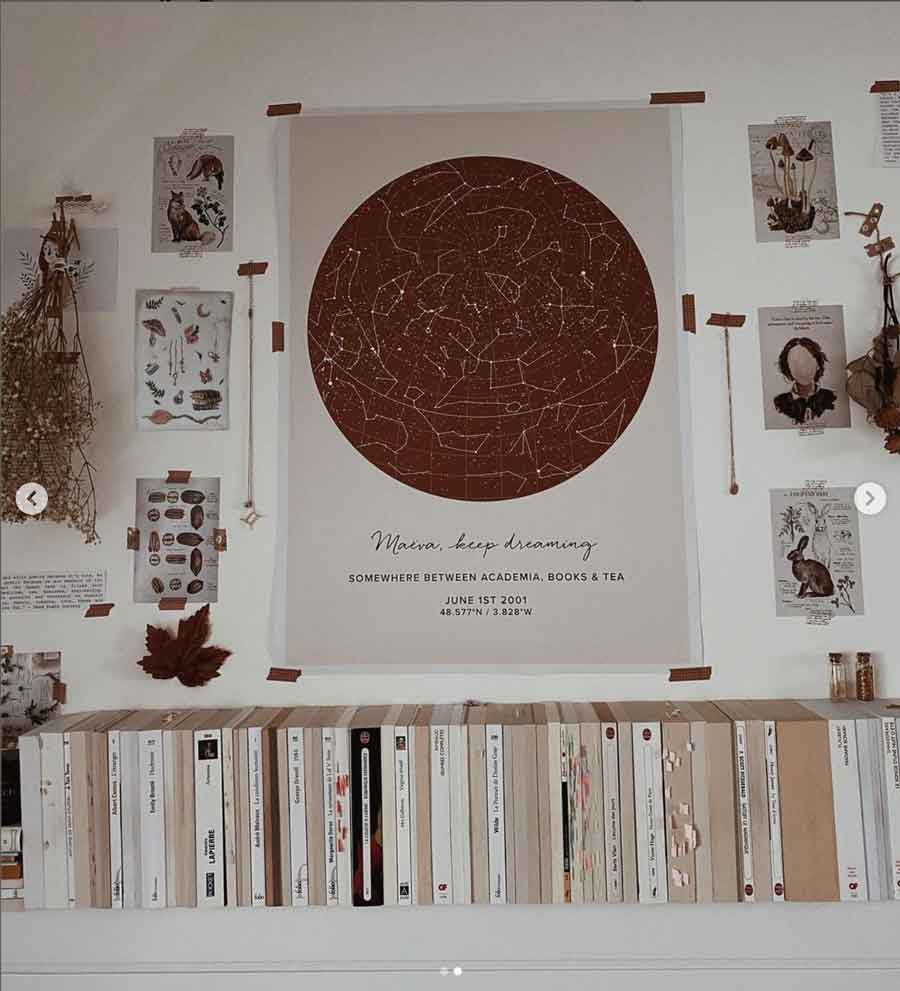 Wall moldboard:
I love the concept of physical mood boards in a very visible place. It is a way to remember who you are and what you like, and it also evokes more of a mood in the environment.
The ideal dark academia moldboard is made of collages of Photographs of libraries or places with academia aesthetic, yellowed pages of books, or old letters.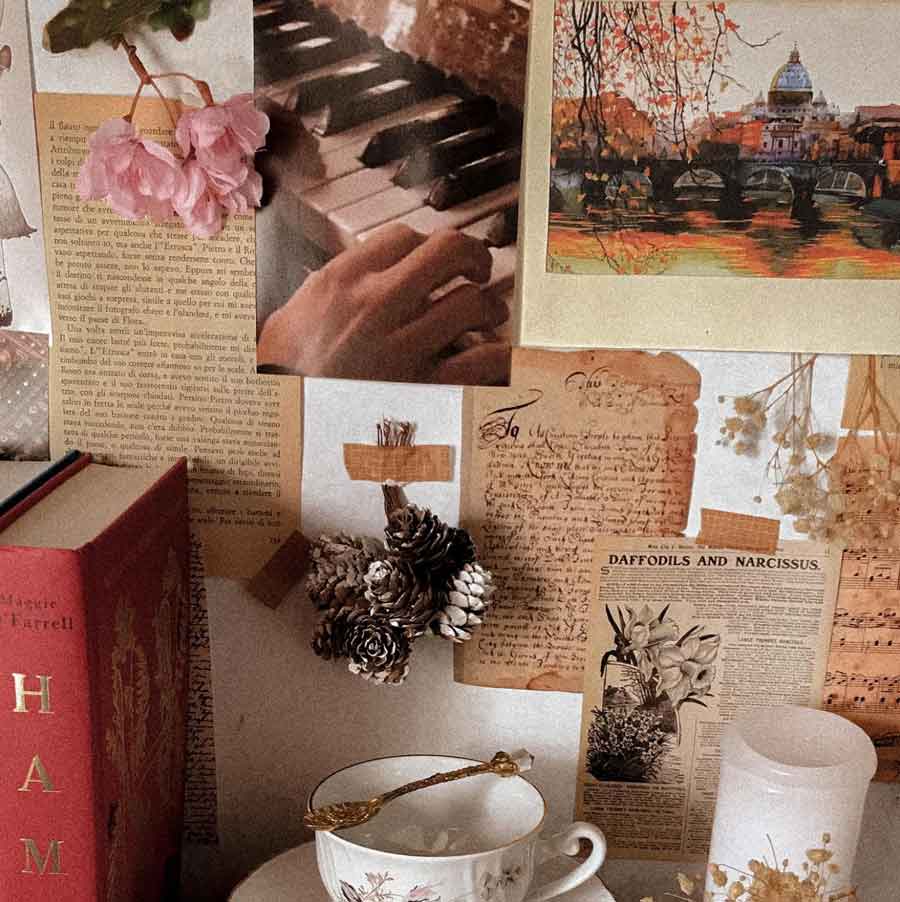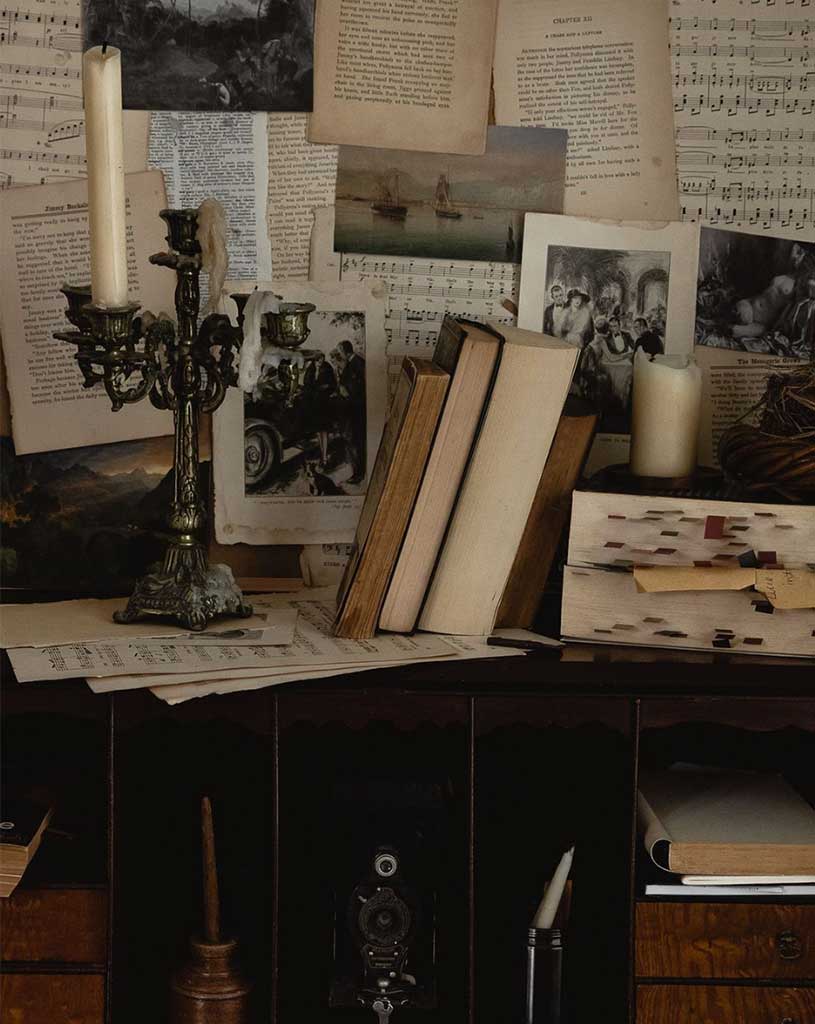 Vintage candle holders:
gold, brass antique candle holders, and black or white candles are the main accents to create that bookish, gloomy, magickal, victorian, gothic vibes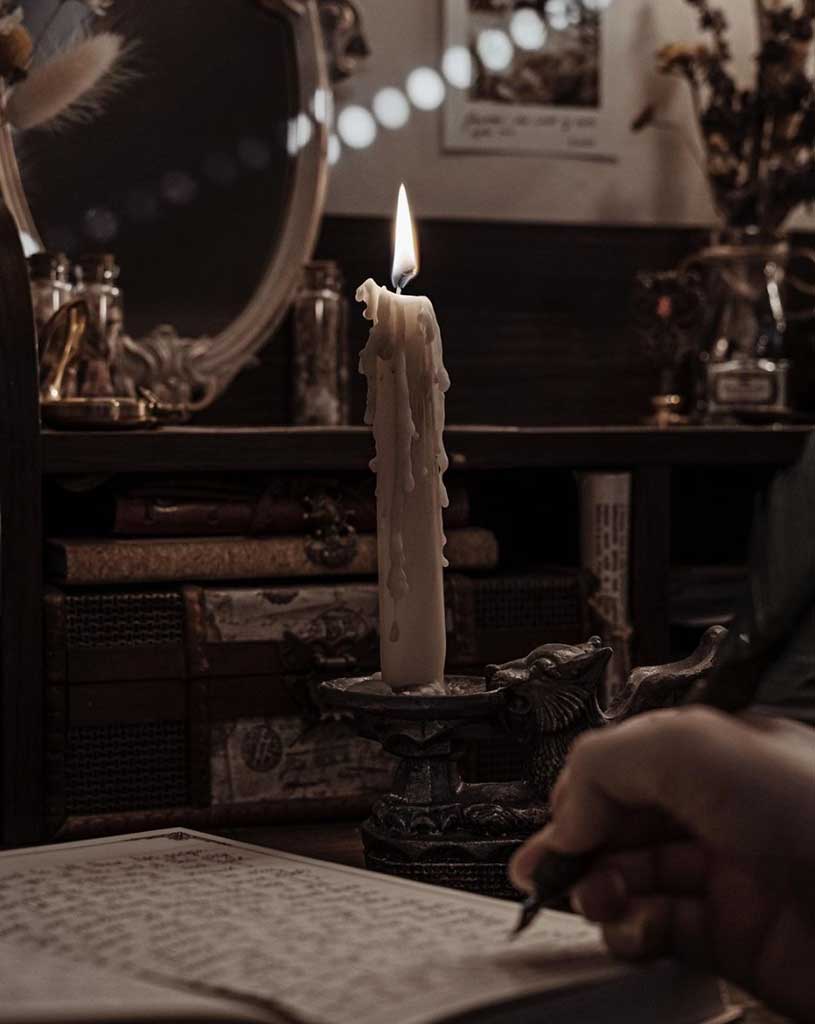 Vintage details:
Objects that resemble old times, such as binoculars or Greek statues, globes, vintage maps, and gothic skulls will help you create this incredible mysterious scenario for yourself and embrace the feelings of curiosity, wonder, and wit evoked by them in your own mood.
Don't you agree that the inspiration to write a deep poem or start writing a mystery book will come easier when you are immersed in a dark academia scenario?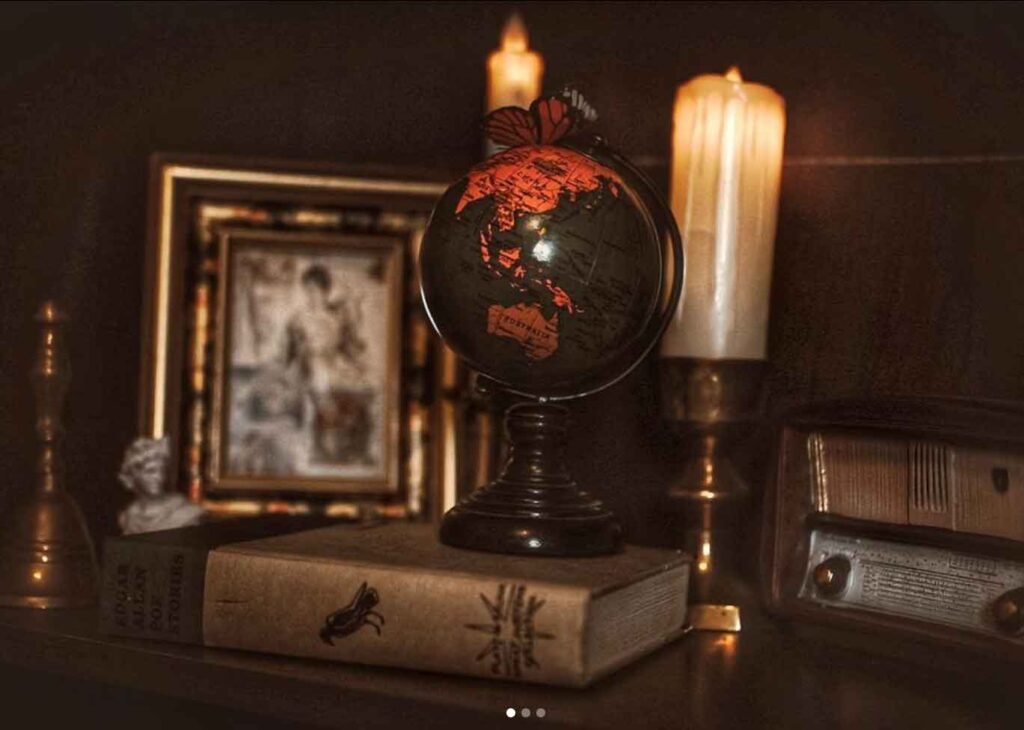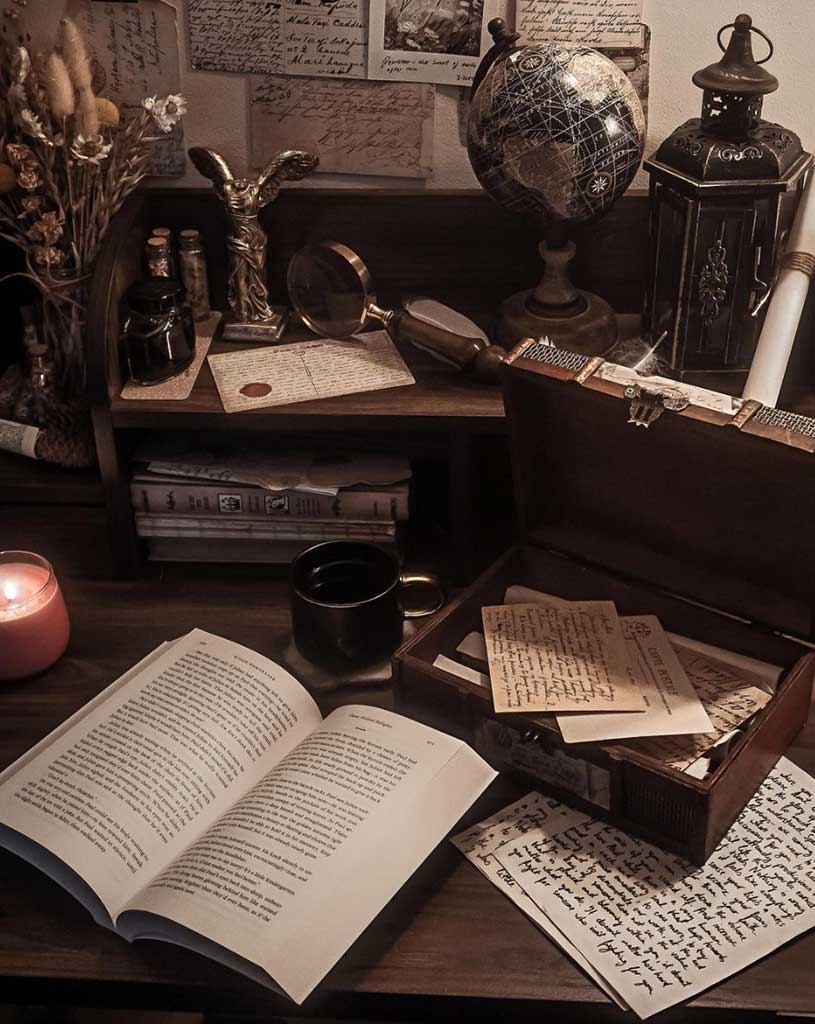 Antique lamps and mirrors:
To achieve a dark academia atmosphere, forget natural lightning. Dim light coming from antique lamps or candles is what you need here.
A mirror with antique mirror frames is a unique accent that greatly impacts the overall mood of a dark academia bedroom.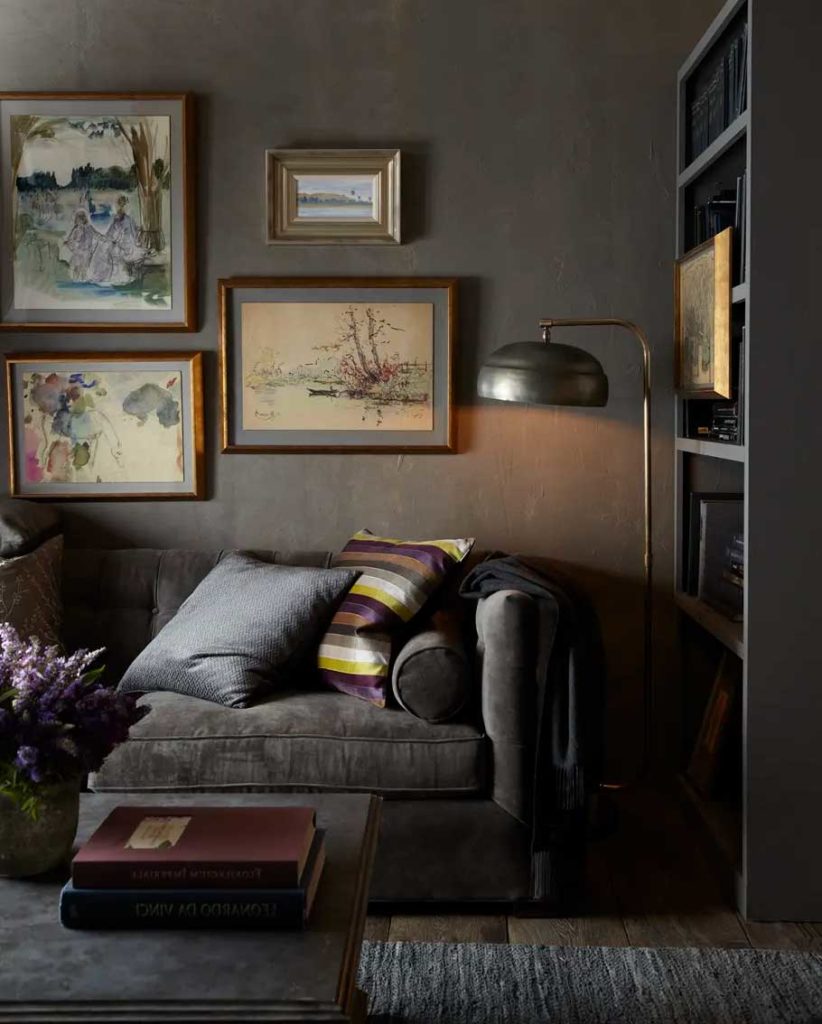 🗝 Check this out for Vintage Floor Lamps that Will Add an Old-Time Charm to Your Space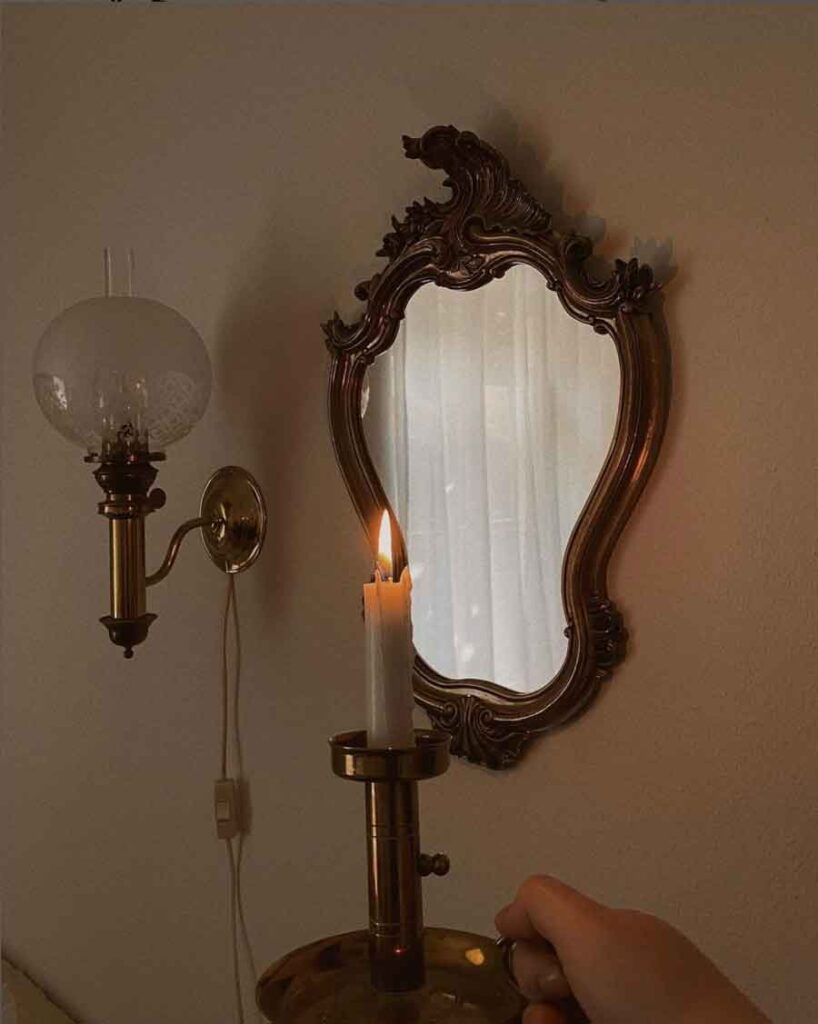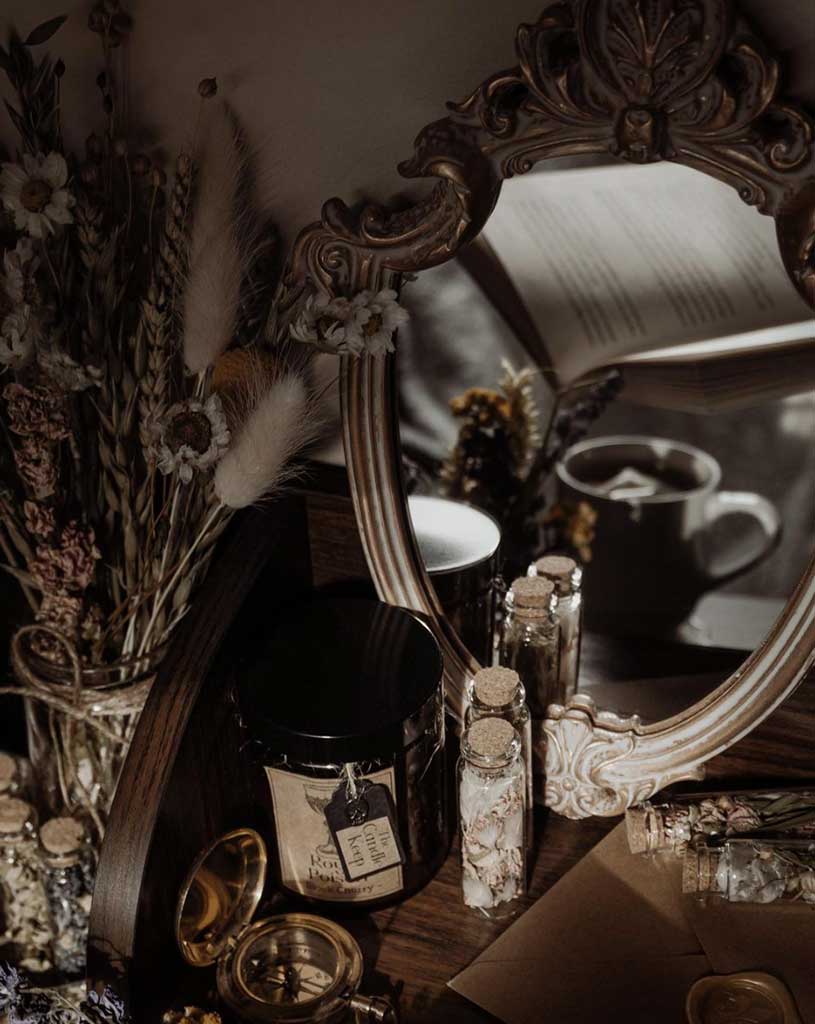 The Bed Frame:
Iron bed frames are vintage/industrial pieces that evoke all the dark academia mood in your bed. Antique Black headboards are also an alternative. Regarding the bedding, fo for dark sheets in the palette. Browns and greys will summon that antique vibe without sacrificing coziness.