---
---
☾ Affiliate Disclosure: The Mood Guide celebrates women's moods and versatility. Even though we may earn a commission from some of your purchases, we encourage you to shop with the right intention. Focusing your energy on what you feel confident and comfortable in is empowering! ♥︎
---
A couple of decades ago, back in 1999, when I was just a 16 yo teenager with an old soul, my mom hand-sewed me a wool skirt. I remember the thril of wearing a pure wool skirt because it was very expensive. Fast forward to today I still wear that same wool skirt because it is impeccable. It has always been one of my key winter pieces and now with the rise of the Dark Academia aesthetic and the revival of the 90s and Y2K fashion, my vintage plaid wool skirt is trendy again. So, I decided to go after wool skirts, not to replace mine, of course, but because it's a timeless piece and useful content! There is something for everyone, mini, midi, and maxi skirts, in pure and blended to reach all budgets.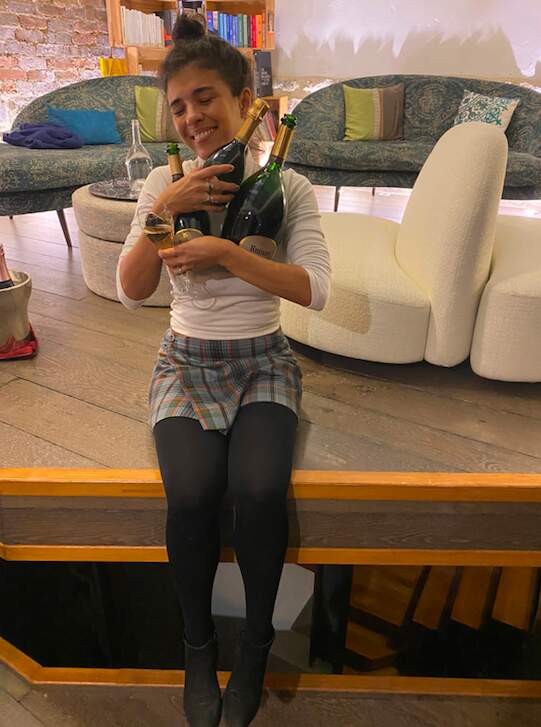 I placed these 2 pictures together for several reasons. First, to make clear that my vintage wool skirt is just as trendy as Lafayette 148's skirt. Second, I'm a short woman with some curves, while the model is tall and skinny. Third, I'm wearing an outfit according to my style and possibilities, very basic and nothing trendy, while the model is pulling the latest trends: oversized, gender fluid tailoring from the 90s, and Dark Academia. And last, but not least, I'm at least 15 years older than @jamilymeurer. So, no matter your style, age, body type, or budget: a good wool skirt will walk tons of miles with you.
---
What's your favorite style of wool skirts?