Where To Shop For Corset Dresses
☾ Affiliate Disclosure: The Mood Guide celebrates women's moods and versatility. Even though we may earn a commission from some of your purchases, we encourage you to shop with the right intention. Focusing your energy on what you feel confident and comfortable in is empowering! ♥︎
---
Darling, hold your breath cause things are about to get tight! Corset dresses are the ultimate feminine outfit. They combine the royalcore aesthetic with a girly mood and sexy fit. Depending on the fabric and colors you pick, you can go from a fairy floral dream to a black baddie mermaid. On top of that, corsets are an iconic look from the Y2K, so they are hyped among fashionistas of every age. So, in this post, you'll find the best stores to shop for corset dresses for every occasion, from a cottagecore picnic to a chic evening wedding and glamorous prom.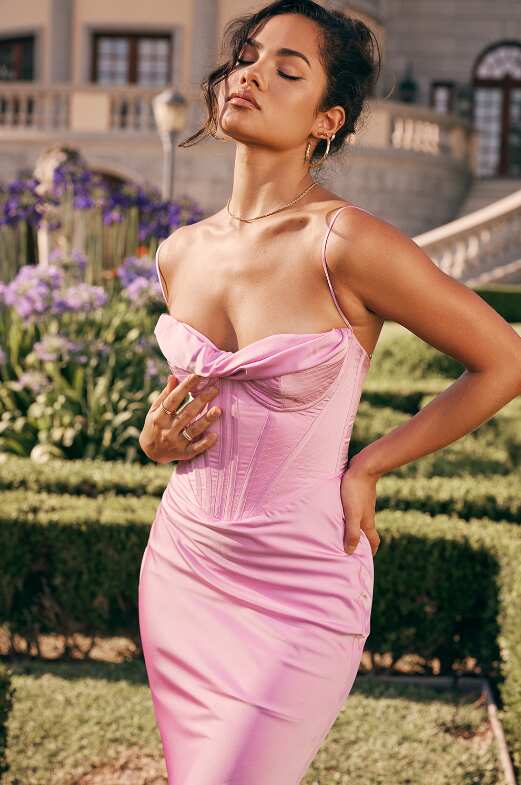 ---
Perfect aesthetics for corset dresses:
---
The Best Stores To Shop For Corset Dresses
---
Pretty Little Thing
Pretty Little Thing has the sexiest selection of corset dresses under $100 on this list. There are picks for as low as $5 (yes!) if you're lucky enough to find your size and model on sale.
It has plus-size options.
---
Nordstrom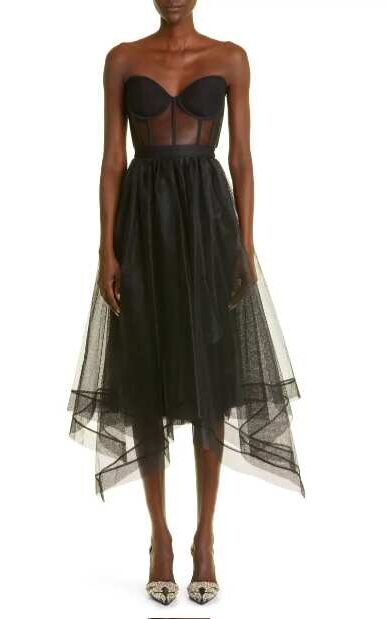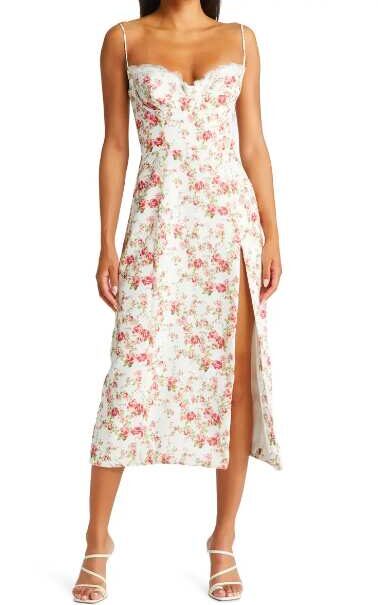 Nordstrom has a wide variety of corset dresses in every style and price, from affordable popular brands like Asos to luxury designers such as Alexander McQueen and Versace. Plus a wide collection of House of CB corset dresses.
It has plus-size options.
Extra points for the famous return policy.
Price Range: $50 – $3.900
---
Lulus
If you're looking for girly and cute corset dresses for bridesmaids or wedding guests, Lulus is the place. They also have bridal gowns, lovely day dresses, and some sexier picks in their collection.
No plus-size options.
---
Showpo.
Showpo has corset dresses that go from elegant to sexy for formal and informal occasions, including wedding gowns.
It has plus-size options.
---
Windsor
Windsor has a vast collection of sexy corset evening gowns, from cocktail to prom, for under $120.
No plus-size options.
---
Related:
Sexy Lingerie For All Women (Bridal, Plus Size, Hot…)
Oh Polly
Here's a store to make all your sexy dreams and fantasies come true. Of all the amazing stores in this list, here's where you can find more lace-up corset dress varieties.
No plus-size options.
---
House of CB
The corset dresses from House of CB are a lavish sexy dream. If you have extra dollars, you're in for a glamorous ride.
No plus-size options.
---