Allowing yourself to wear a princess costume as an adult – for Halloween or just because you want to – is about having permission to channel, embrace and unlock the moods and even the personality of a fictional character that you love and identify with. I was exploring aesthetic Instagram feeds when I suddenly stumbled on gorgeous princess costumes, not just ordinary costumes that we find on retailers' websites, but costumes that make us feel like real-life princesses.
We are used to shopping for low-quality costumes, that look like a costume and are not too creative or realistic. But, after a while of browsing the most stunning aesthetic Instagrams, I discovered that some talented ladies create their own Disney princesses and book characters' costumes in an absolutely enchanting and authentic way, just matching and mixing the right clothes.
Most of the Princess stories were created in the old days, inspired by fairytales set in the Middle Age or even before. This is why I think that creating an outfit with a vintage aesthetic that resembles a costume from the proper time when the stories happen is a much more interesting way to wear a costume than just purchasing a mainstream ¨fake-looking¨costume. It makes us truly feel like that character and capture the spirit of that era.
To create this realistic, vintage princess costume effect, my main reference was the gorgeous and creative @daryadarcy. She has an entire session of princess and other period character costumes on her Instagram and I chose my favorites for this post.
Of course, if you prefer a more modern aesthetic to create your costume it is also a great option, and I will also list my favorites here.
Rapunzel
---
Here she is, gorgeous @daryadarcy evoking that antique, medieval vibes to the colors and fabrics of her outfit. The hairbrush and little bag are details that are part of the character's identity and add to the costume.
Rapunzel is the right costume for when you want to feel joyful and hopeful. I love how positive about life she is, and like almost all the other Disney princesses, she is also fearless. Like Ariel, she faces authority and leaves the conformity of what she knows to explore the world. Dressing up like her will certainly help you evoke your feminine side, but also unlock your will to run after your dreams.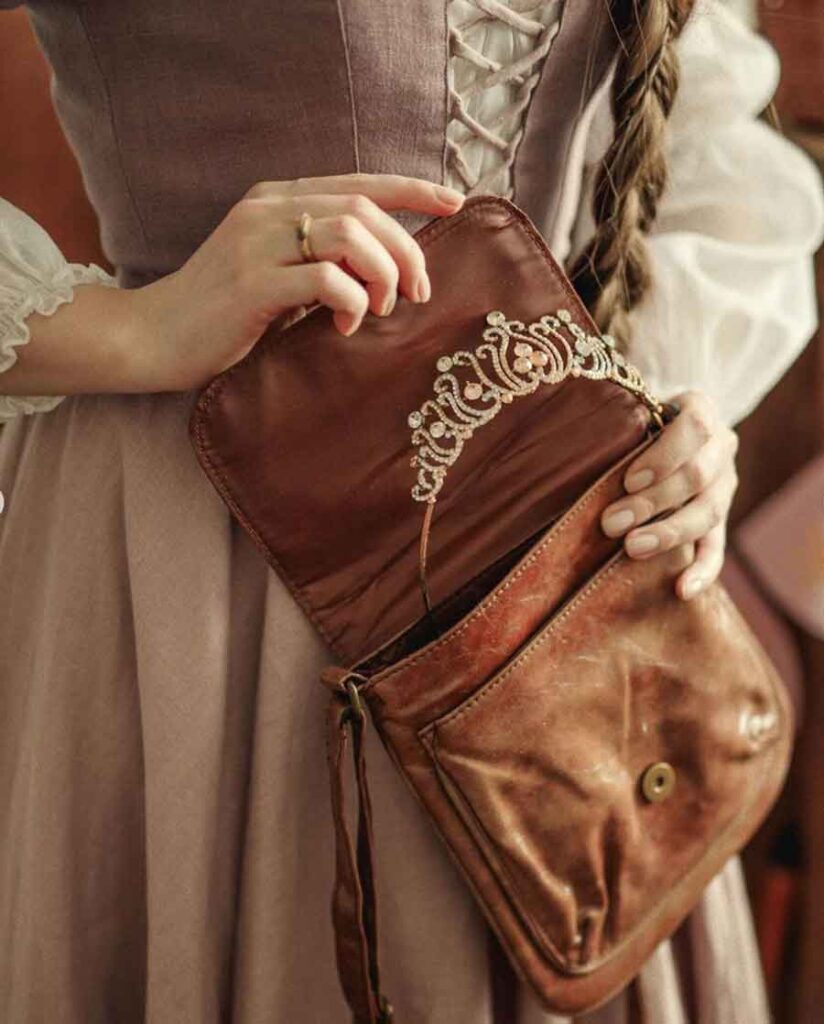 And brush and brush my hair Stuck in the same place i've always been. And i'll keep wonderin' and wonderin'. And wonderin' and wonderin'. When will my life begin?
Needless to say, the most remarkable physical aspect of Rapunzel is her long hair, specially braided. Below I share with you a simple idea with flowers and an amazing tutorial to recreate this iconic hair.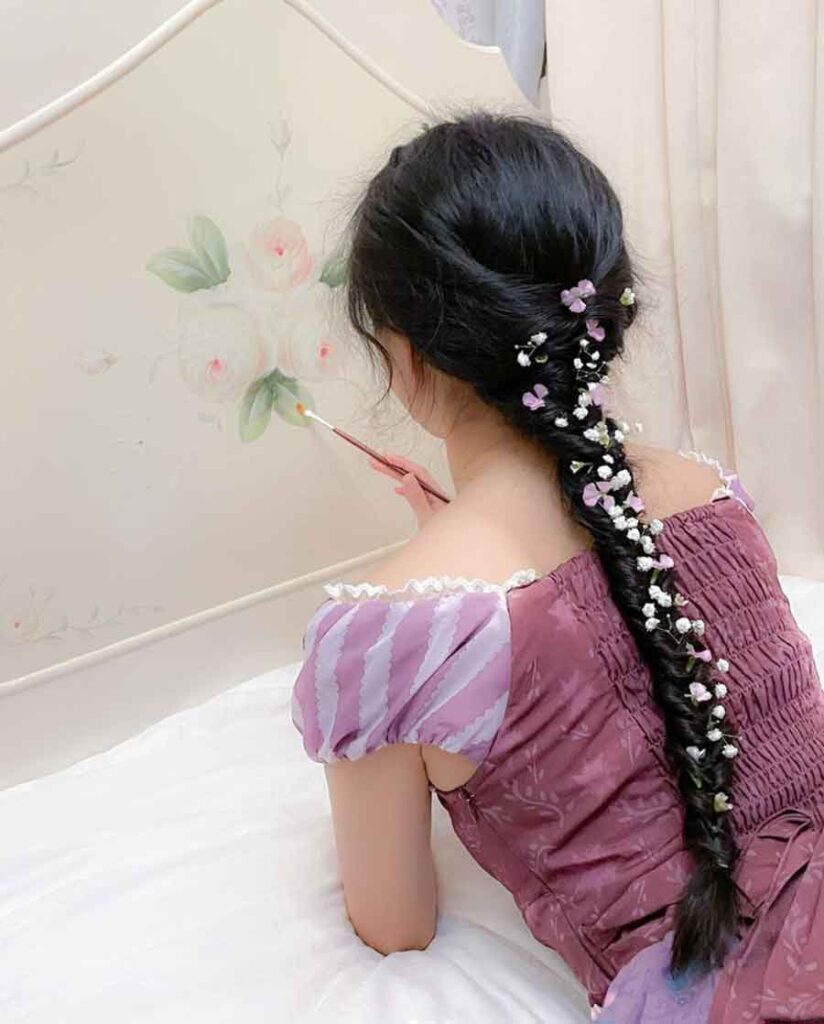 Belle
---
¨Tale as old as time¨. The Bookish princess, but of course, also a fearless dreamer. She is brave enough to switch places with her father in order to protect him, standing up for her opinions all the time and never abandoning her essence to please the Beast.
Evoking Belle is about feeling proud of being yourself, being feminine but also strong, and caring deeply for who you love without giving up on your true authentic self. Belle gets a lot of her strength, will, hope, and new perspectives from the characters in the Fantasy books she reads, and I love her for it.
Belle has two very iconic costumes, the one she wears in the village and the yellow dress.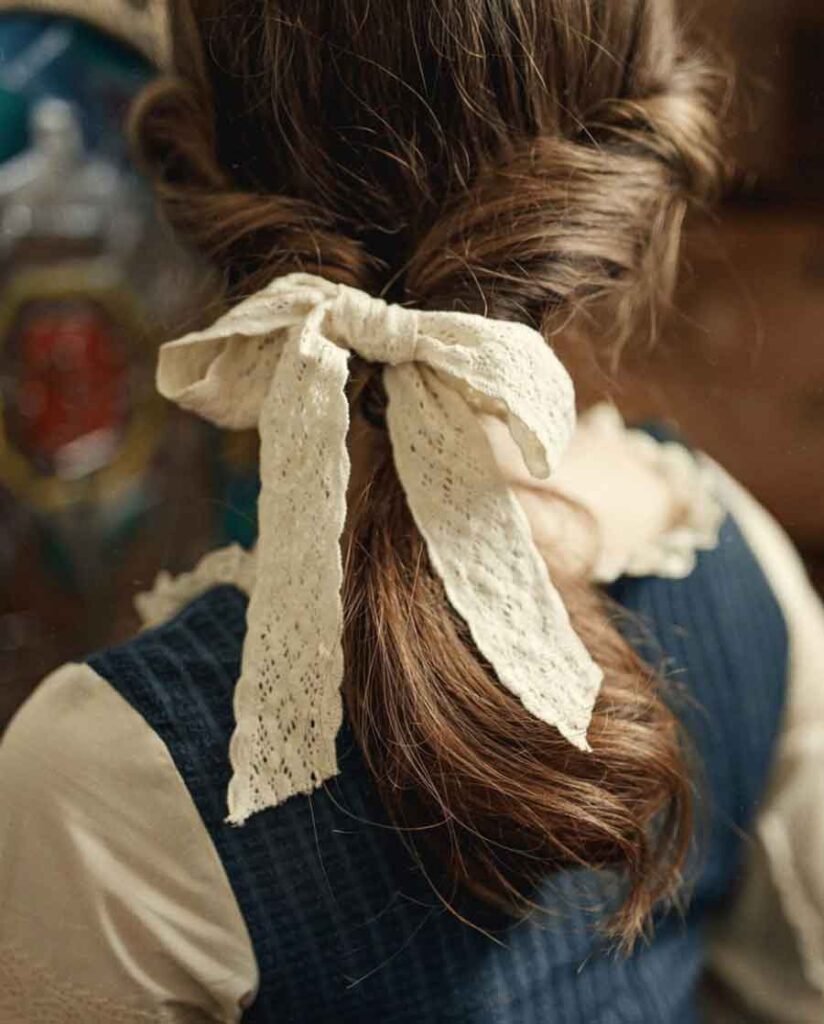 Related
The Best Etsy Gifts For Book Lovers
Book Aesthetics To Enlight Your Bookworm Self
For a modern and easy retelling of the bookish outfit, a blue dress and blue ribbon are enough. What I like about these options is that they are not only nice princess costume ideas for adults but also an option to use in your daily life and feel more like that character.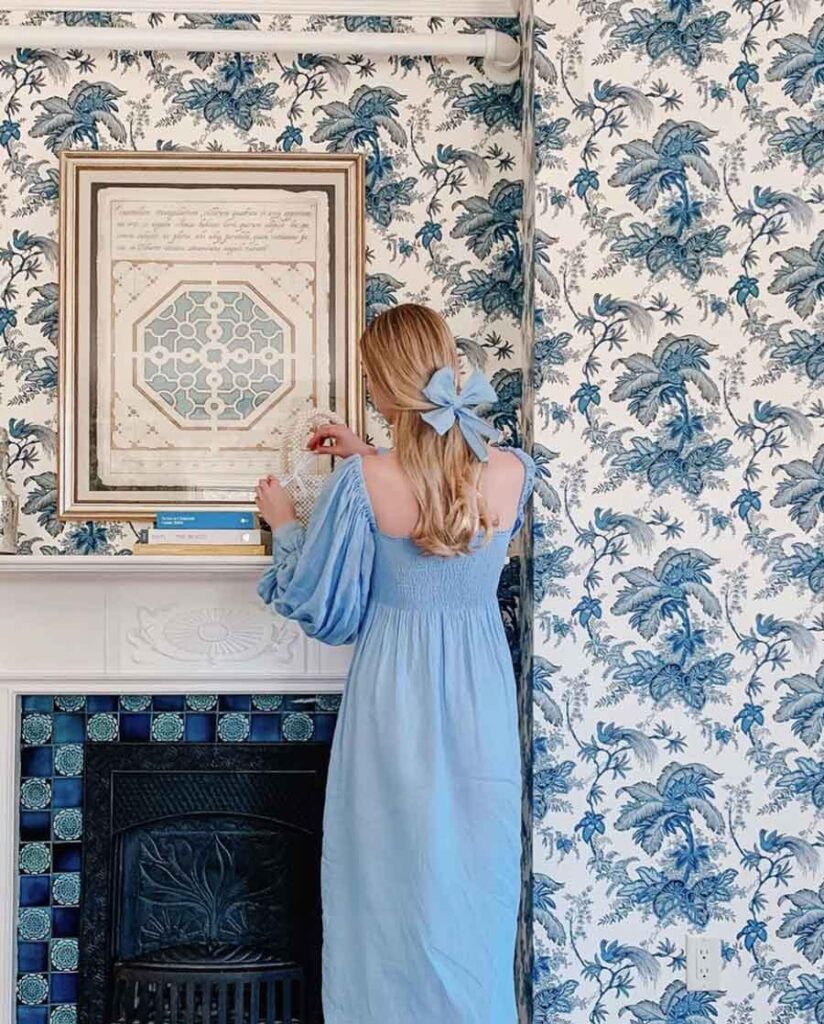 A minimalist yet symbolic version of the classic yellow dress.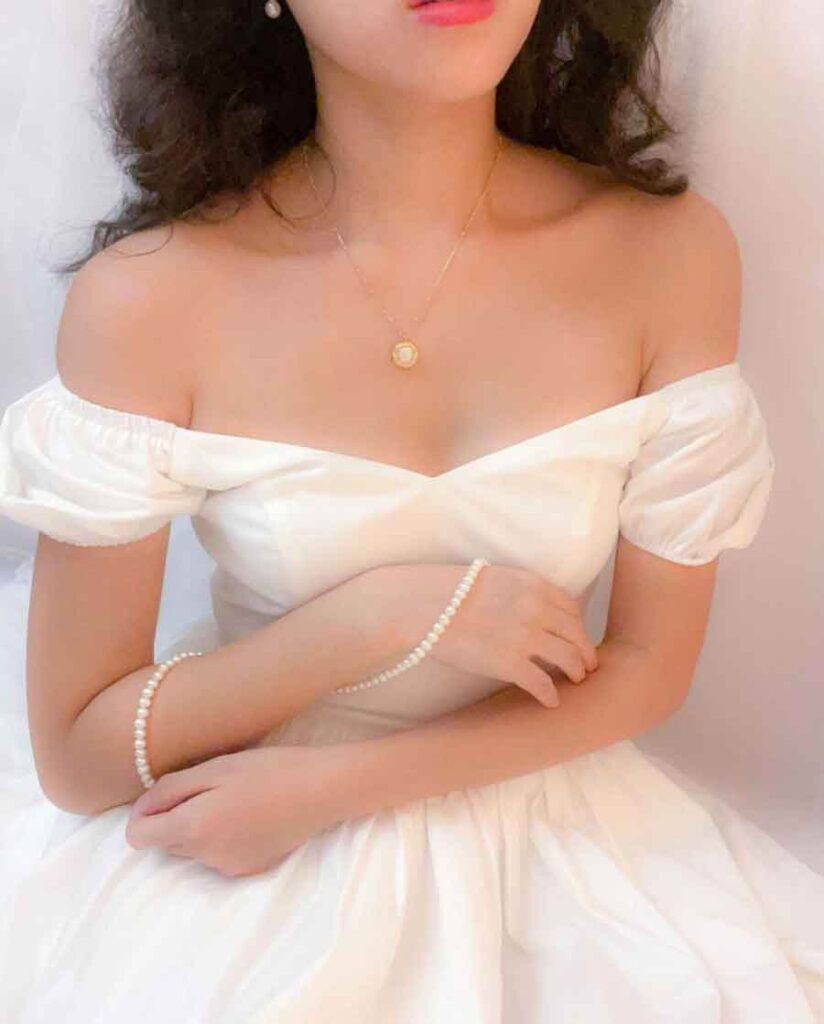 Aurora l Sleeping Beauty
---
Gorgeous @daryadarcy with her wonderful vintage interpretation of Aurora in the woods costume. Her eye for the details is something else.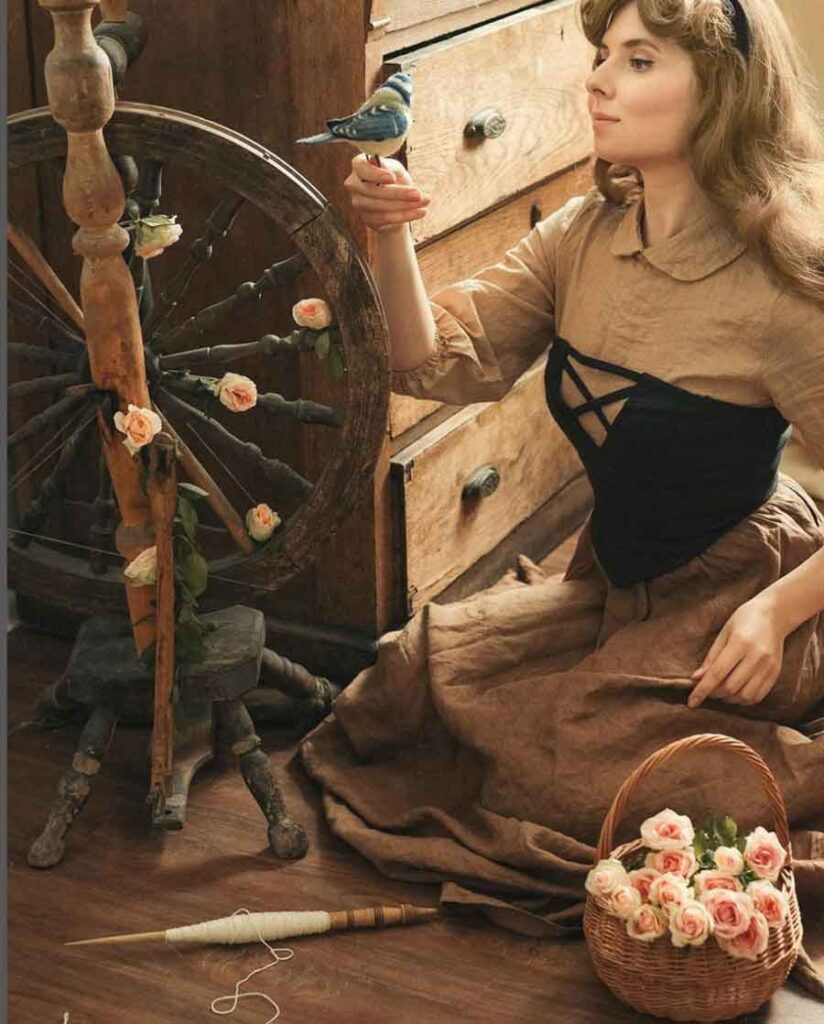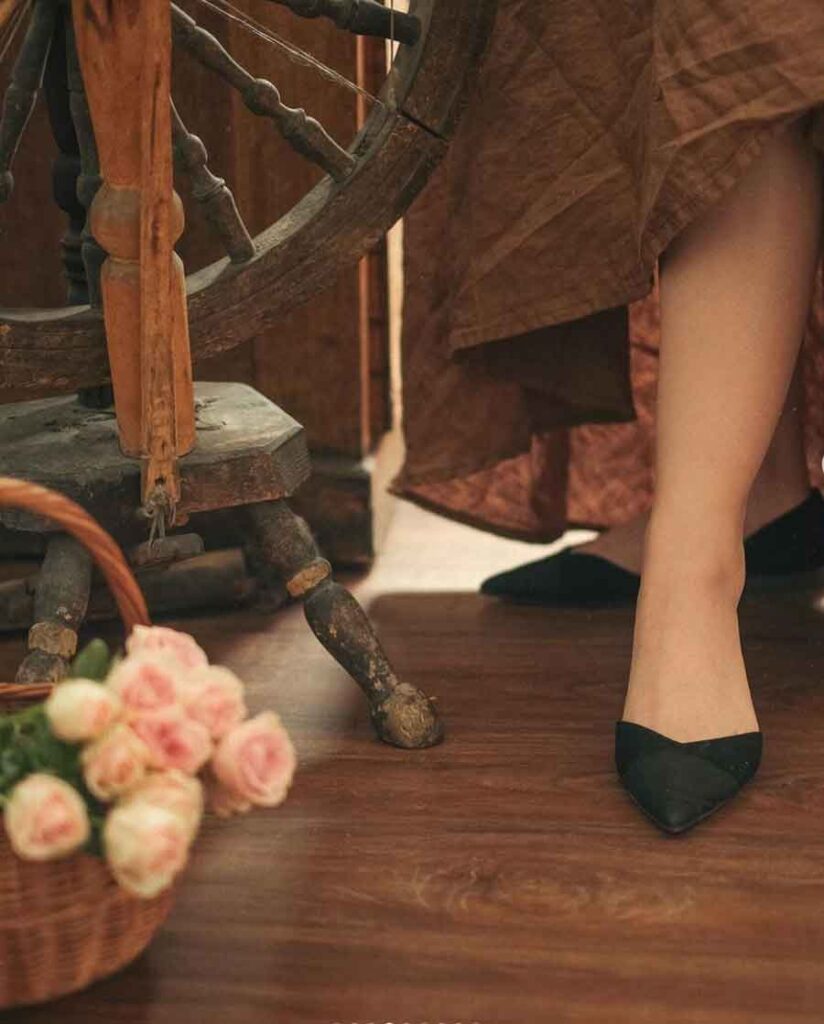 I love how this one is easy to recreate and manage to keep the magic.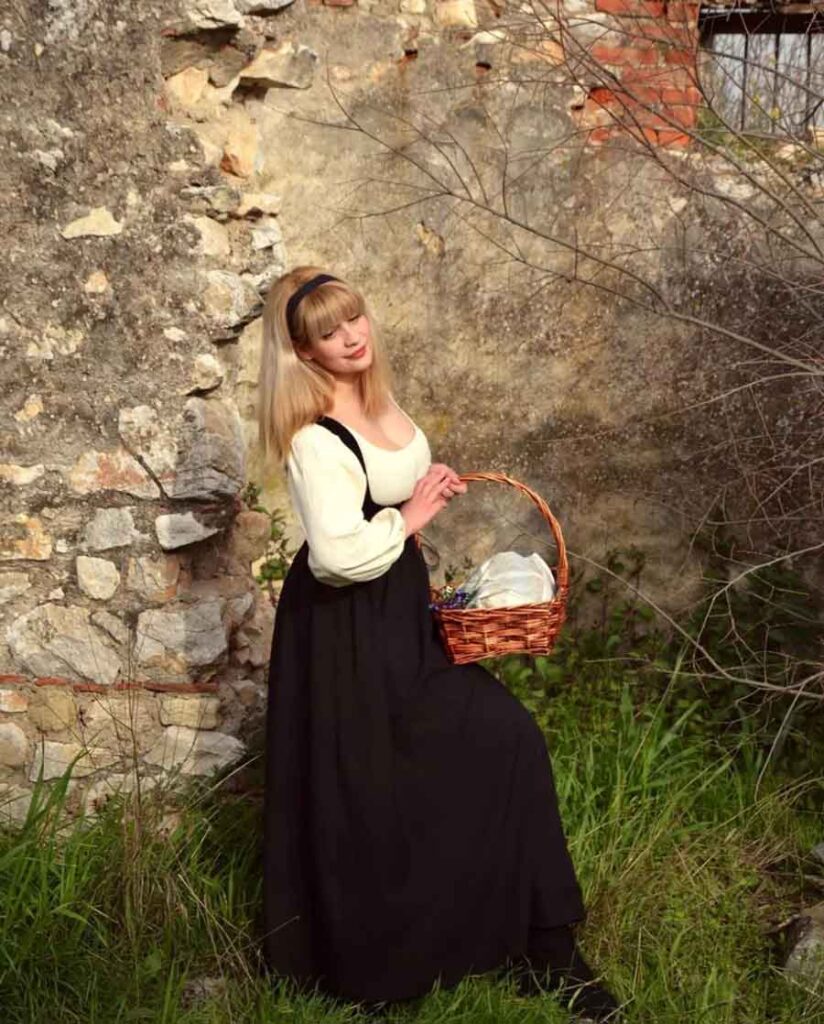 The opulent and famous 16th birthday and ball dress can have it's royal and feminine symbology recreated by this iconic pink Selkie dress.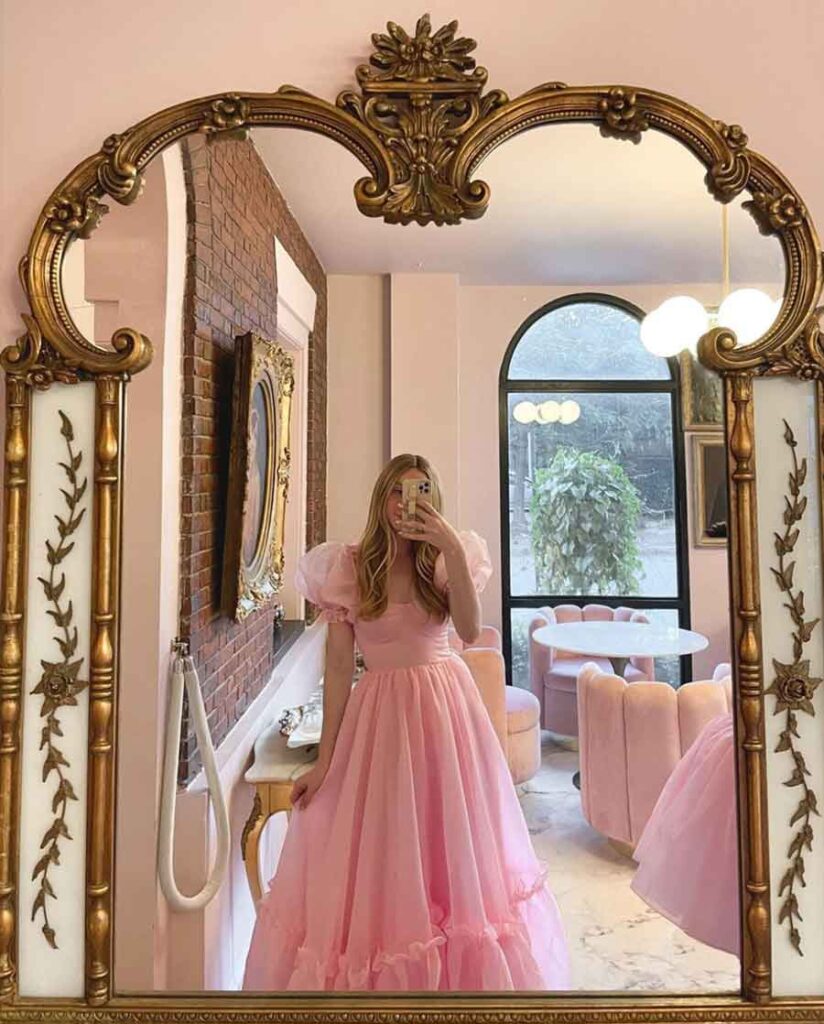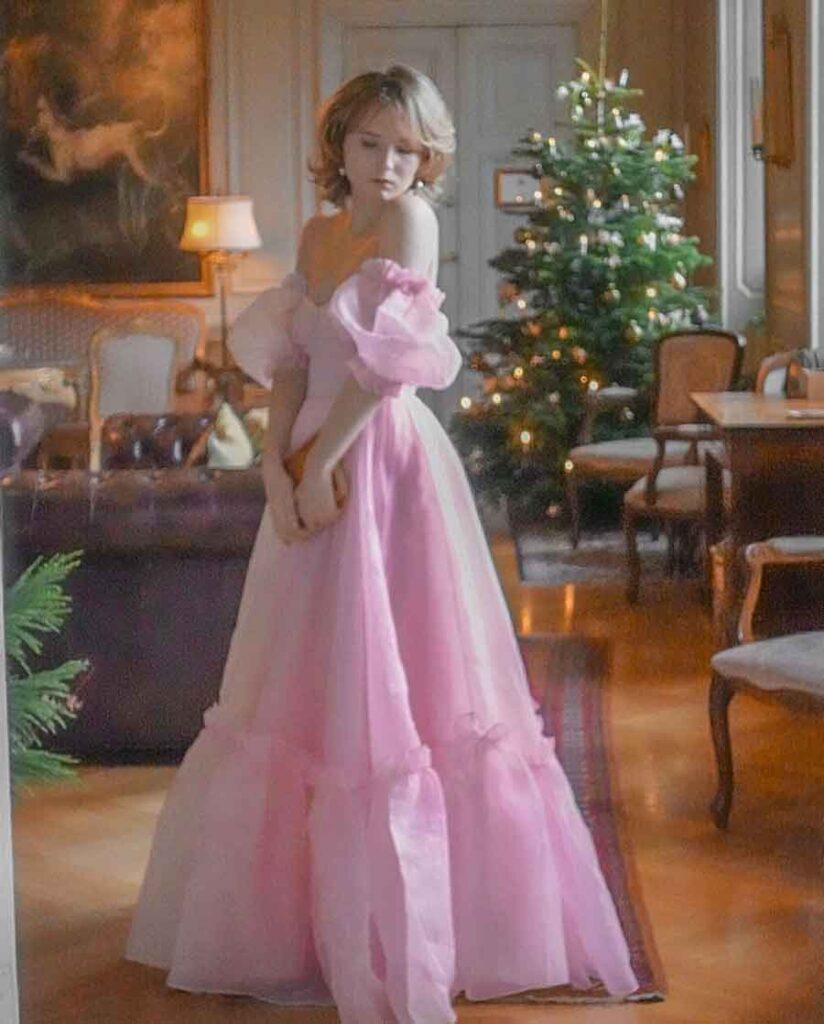 Every time I see a pink ball dress I associate it with Aurora. The corset in this one gives a medieval aspect to it that I love in a princess costume.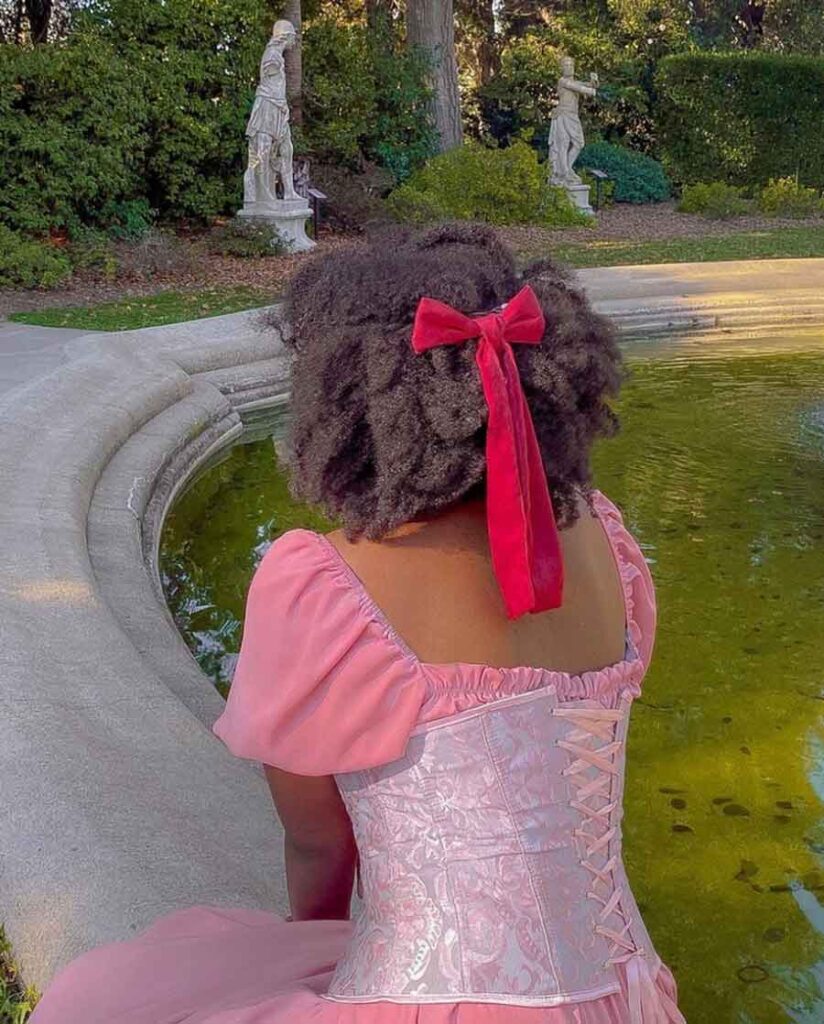 Related:
Corset Outfit Ideas to Fell Like a Fairytale Character
Cinderella
---
Cinderella was not looking for a prince. Everything she wanted was going to the ball. Channeling Cinderella is about remembering that we have the power to change our situation if we don't give up and count on some really nice friends to keep us going (like the little mice and the fairy godmother).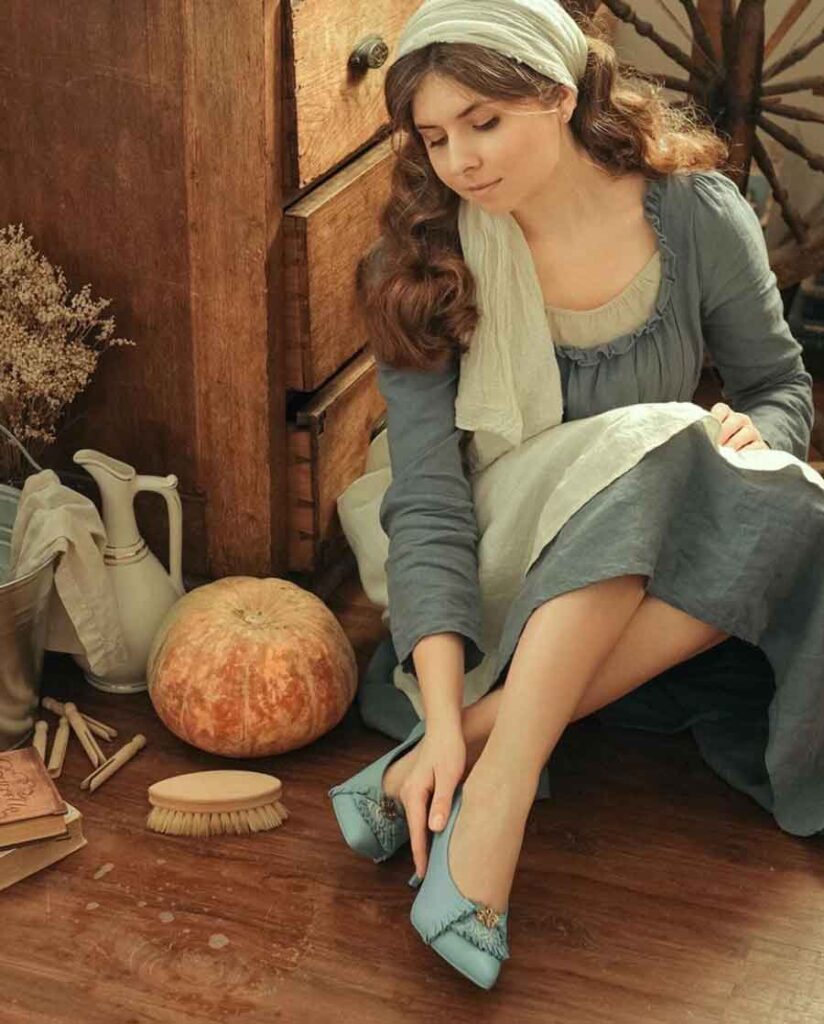 For a modern interpretation of the ball dress, Selkie is my choice one more time.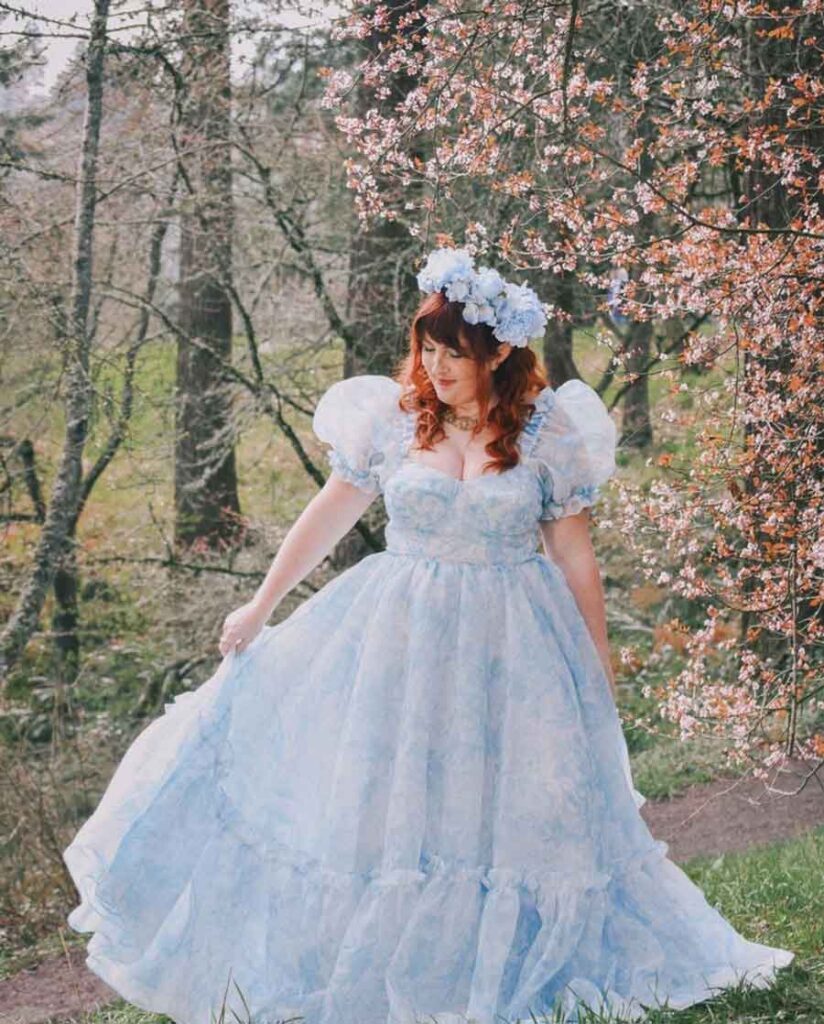 Snow White
---
The Woodland Princess. She is sweet, innocent and has a golden and pure heart.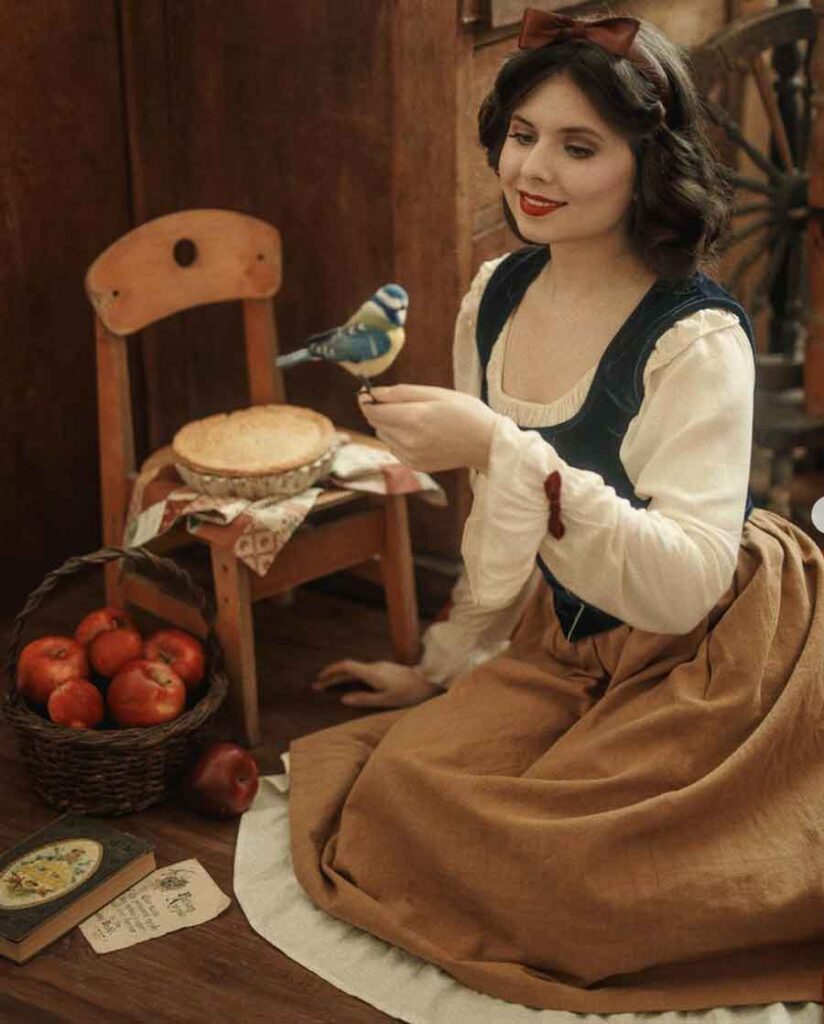 Disney Villains Costume Ideas
---
Well, I know that this post is about the princess, but @darydarcy also created versions of some villains that were just too amazing to be left out.
Madam, Gaston! I love this one! Amazing idea for an original and fun adult costume in the Disney princess universe. She beautifully paired a white blouse with a brown vest and a red jacket.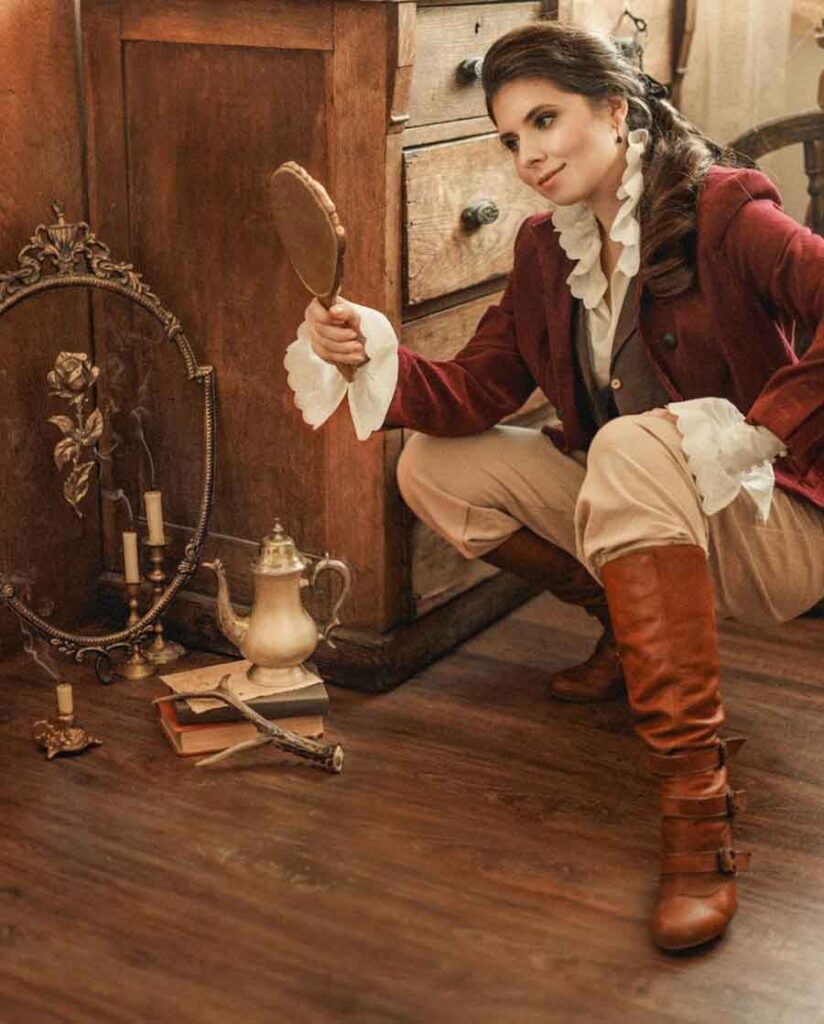 How gorgeous is this Maleficent costume? although she is not a princess, you can tell now why I just couldn't leave this gorgeous Disney costume idea out of this post.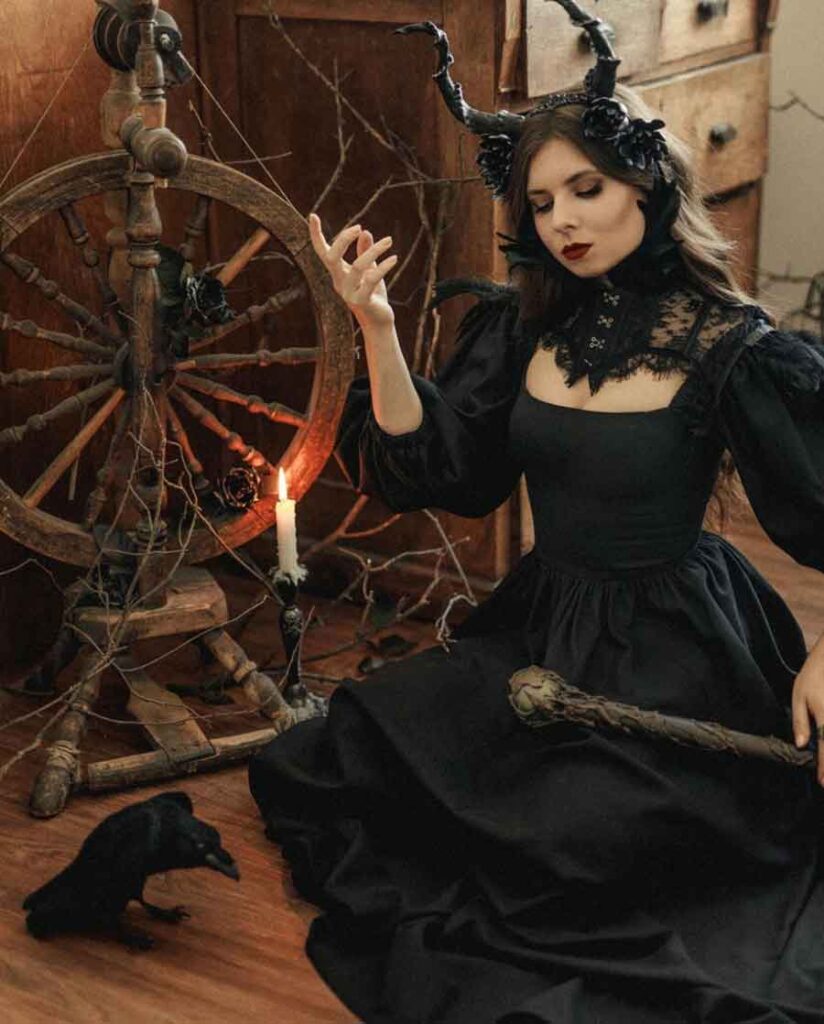 Other Enchanting Characters Costume Ideas
---
I have stumbled on so many gorgeous Anne of Green Gable costumes on Instagram that, although she is not a princess, she is also a period character that inspires us to dream e chase our goals mixing femininity, innocence, and fierce, just like the princesses. So, I decided to complement this with some Anne with an E costume ideas.
Two braids, a straw hat and a light cottagecore vintage dress are all you need to embody this lovely character.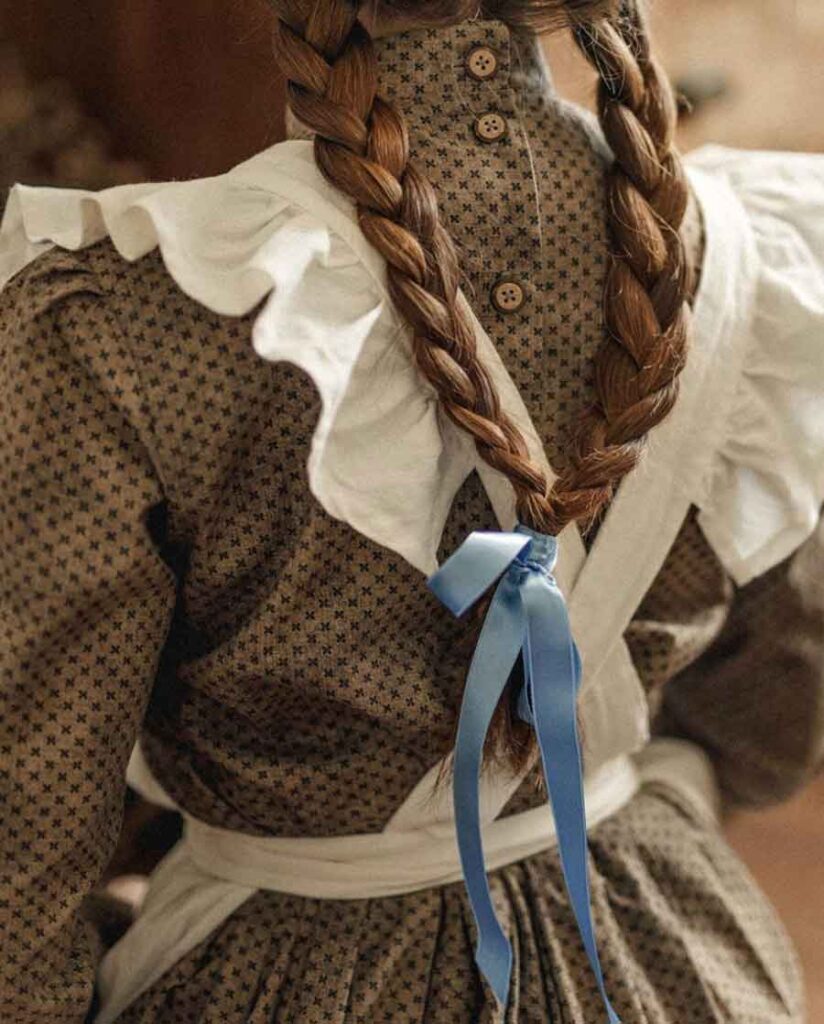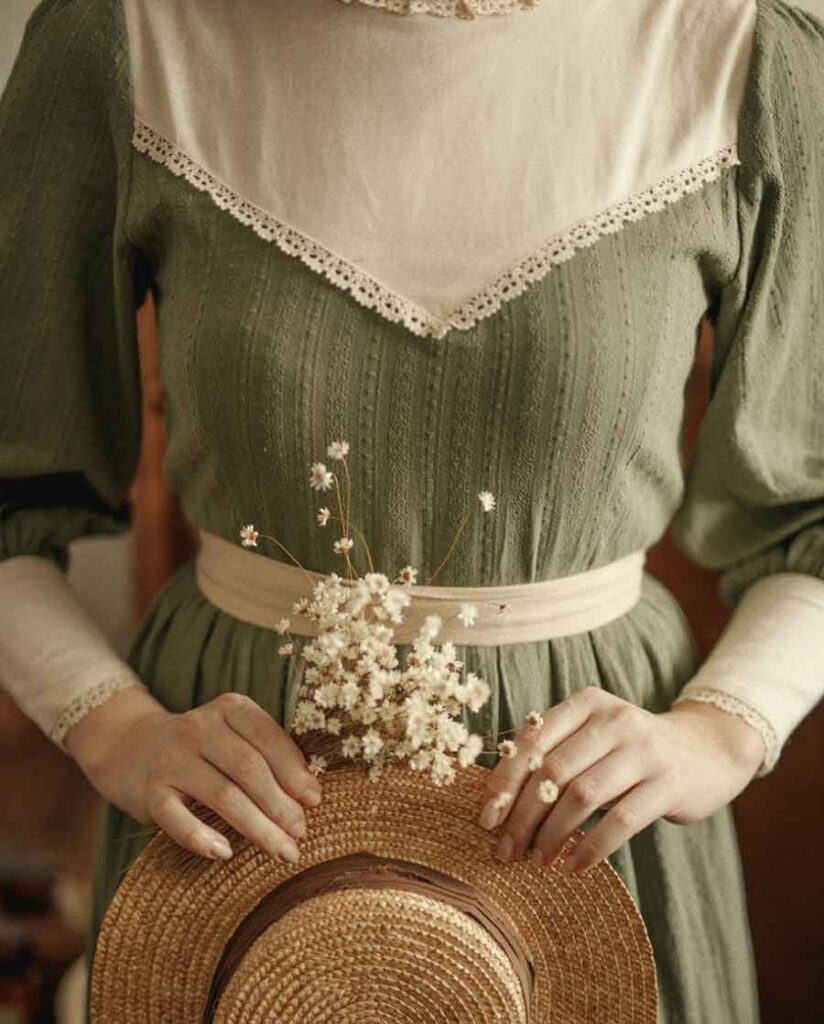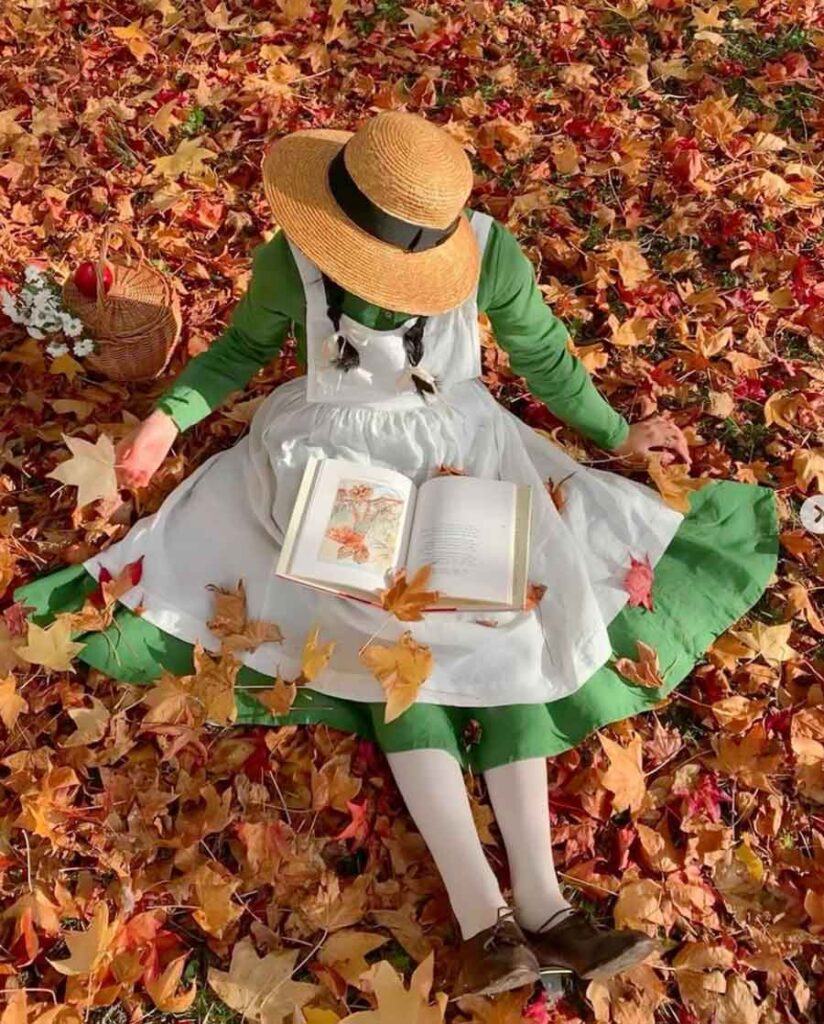 Related Posts
The Best Stores To Buy Cute Cottagecore Shoes & Inspire Dreams In Every Season
Where to buy Cottagecore Clothes?
The Best Straw Hats For Women Who Love Granola Girl, Boho Chic & Beachy Aesthetic
---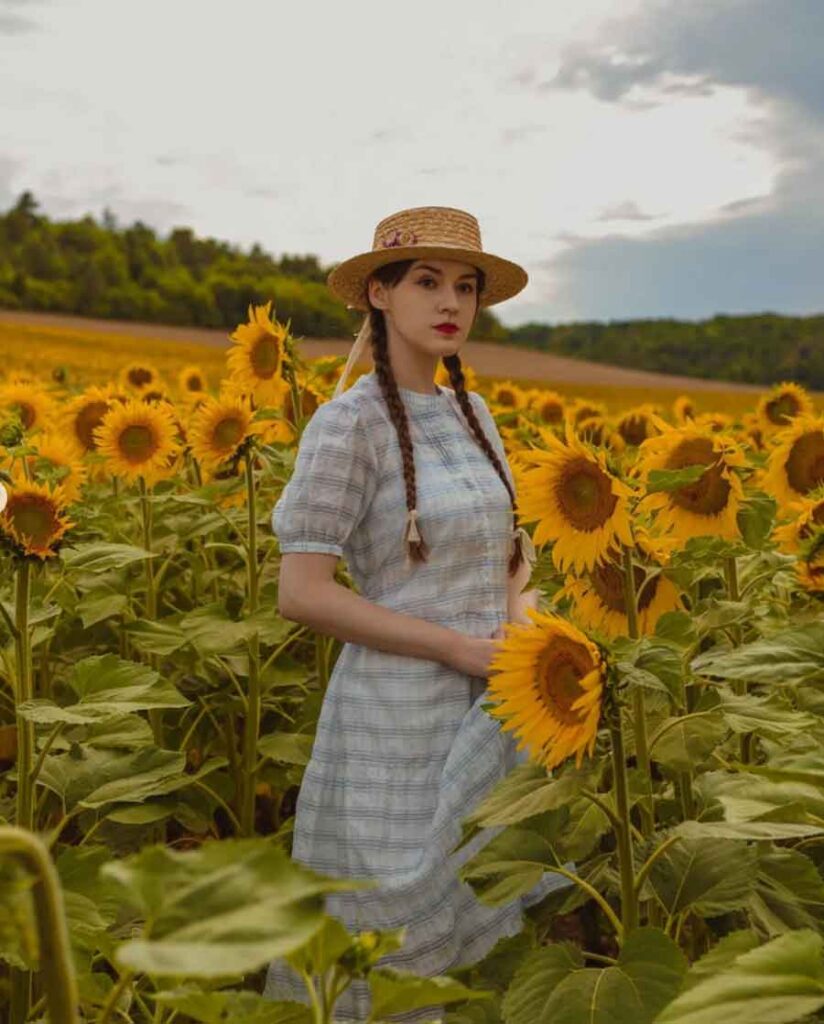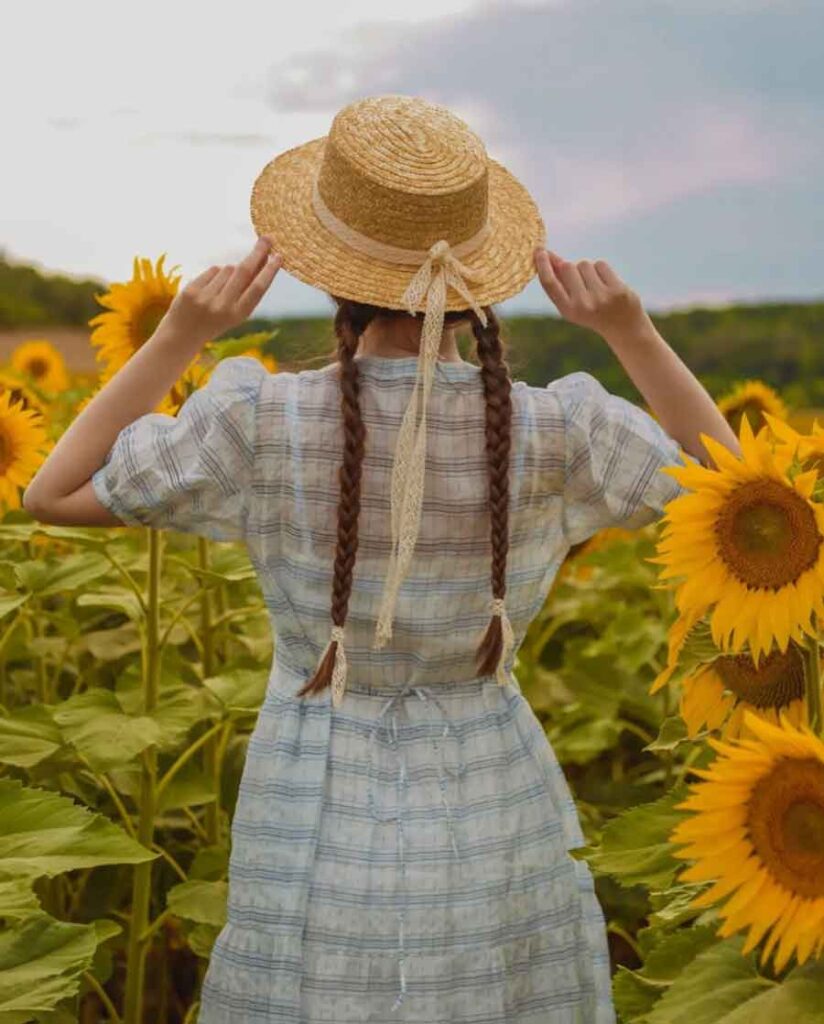 For cold weather, the coat and beanie are perfect.
Little Red Riding Hood is another classic Fairytale classic that is super easy to reproduce.