☾ Affiliate Disclosure: The Mood Guide celebrates women's moods and versatility. Even though we may earn a commission from some of your purchases, we encourage you to shop with the right intention. Focusing your energy on what you feel confident and comfortable in is empowering! ♥︎
---
The fuchsia, hot pink, and neon pink life are a mood. Whether you've been living under a baddie aesthetic or you want to get a grip on the movie trend, the bright pink life is for the unapologetic glamorous queen who loves having all eyes on her, just like Miss Barbie does. Above all, Barbie is a fashionista boss, a trendsetter diva. And no exquisite outfit is complete without the perfect pair of mesmerizing shoes. Growing up, I was obsessed with my Barbie shoes. So, in this post, you'll find a thorough selection of the sexiest and most eye-catching neon pink shoes, sandals, and sneakers, from Jimmy Choo heels to Vans. After all, being a baddie doll is a lifestyle.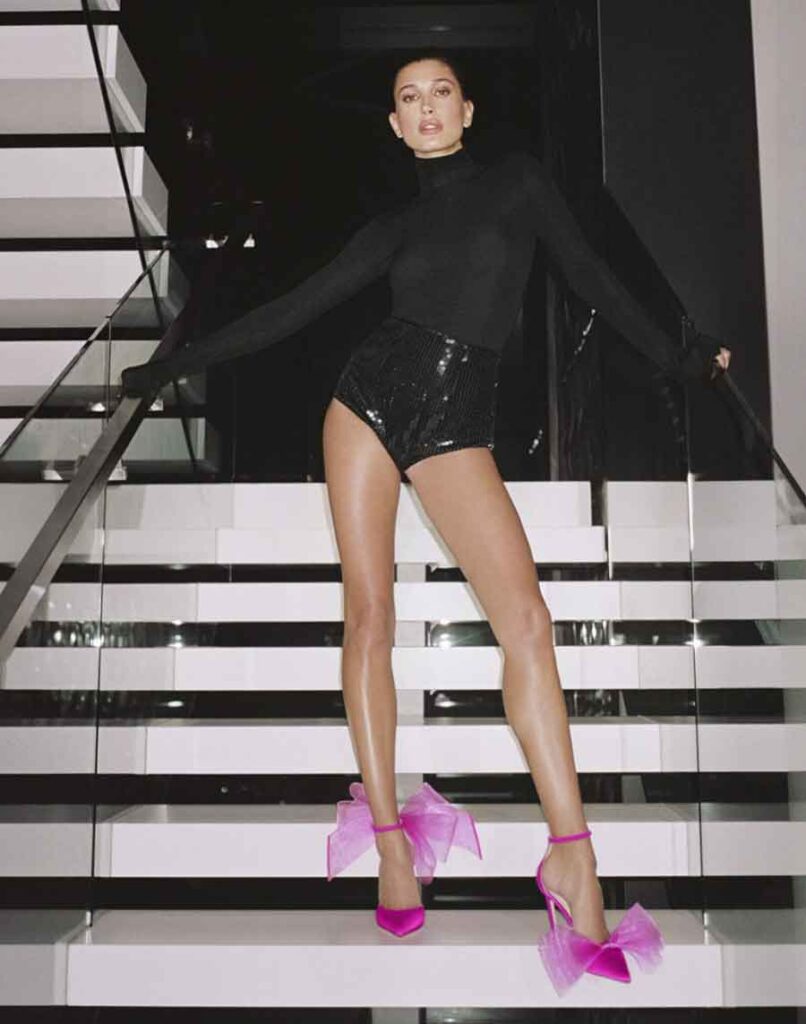 Hot and neon pink shoes are the perfect match for a shocking all-pink outfit as well as contrasting with black.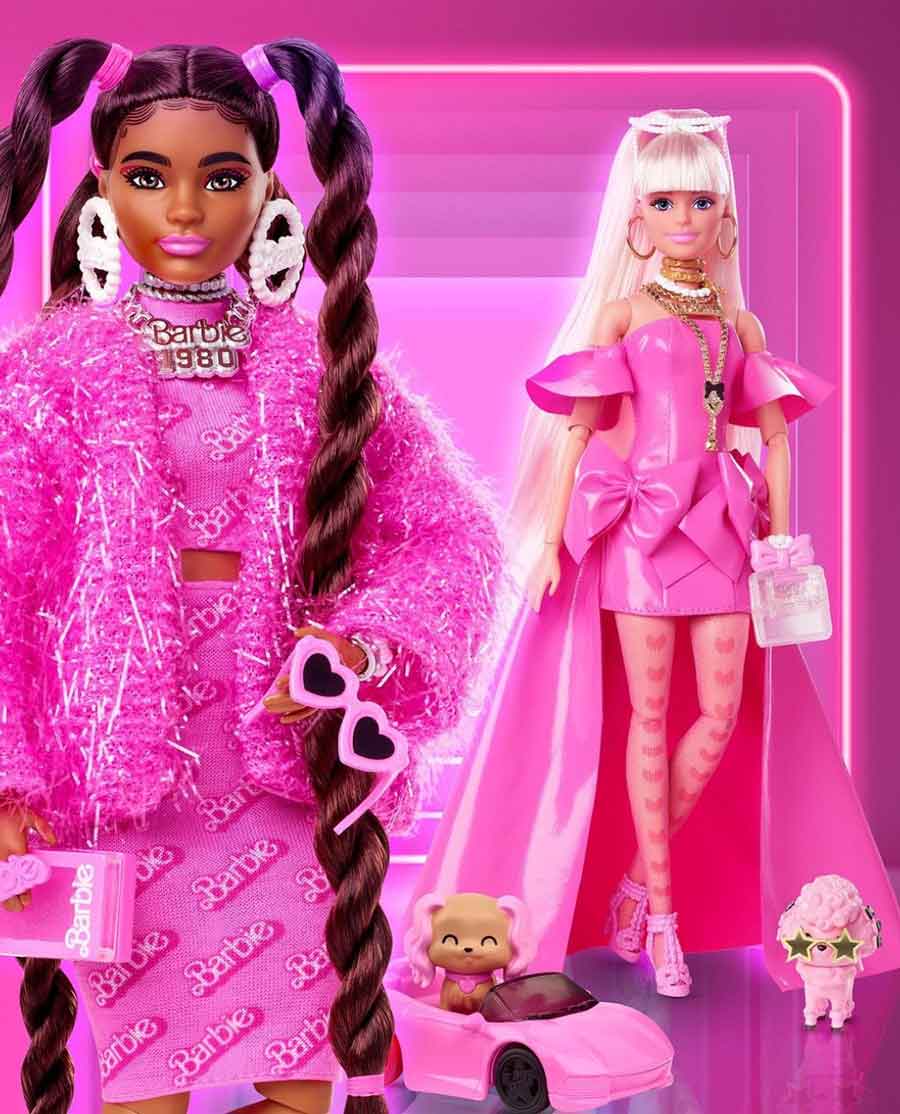 Of course, the most significant neon pink influencer of all time is Barbie. Despite the lack of inclusivity and image distortion, which the brand has been successfully correcting in the past years, the bombshell doll embodies the baddie queen aesthetic like no other figure did for the Millenial generation. In real life, momma Rihanna takes the throne with her unapologetic life.
Hot & Neon Pink Shoes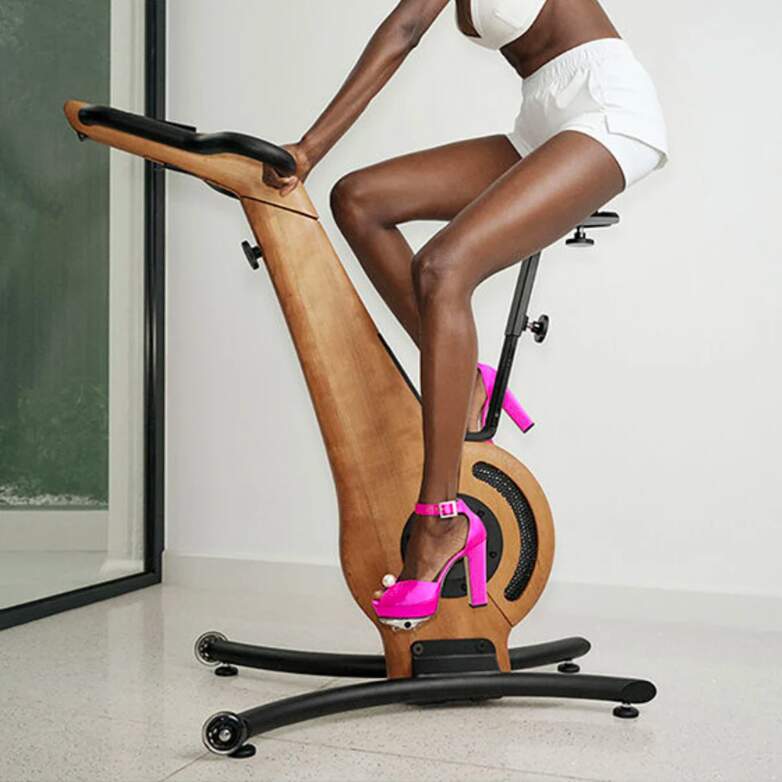 Hot Pink Pumps with Asymmetric Grosgrain Mesh Fascinator Bows, Averly by Jimmy Choo
$995
Shop at
We can consider Jimmy Choo's iconic asymmetric bows a classic at this point. It's available in 2 versions: the sexy Averly shoes and even sexier Aveline sandals.
If you're going to be a Barbie bride, these must be your shoes.
---
Hot Pink Checkered Slip-On Classic Vans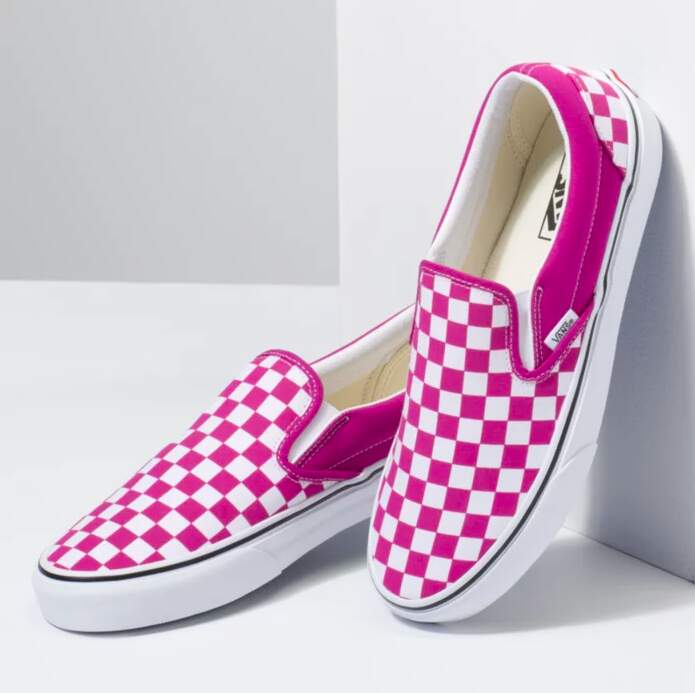 $60
Shop at
Barbie may have made some mistakes in the past (who hasn't?), but one thing she always thought us: you can be whatever you wanna be, from a bride and stay-at-home mom to a doctor and skater.
---
Pink Metallic Pumps, So kate 120 by Christian Louboutin
$169.95
Shop at
I almost cried when I saw these Loubies. The metallic pumps were my favorite Barbie shoes by far. Every single one that I lost was a dramatic meltdown for days.
I'm pretty sure I won't lose these metallic pink pumps!
---
Hot Pink embellished satin platform pumps, Medusa Aevitas by Versace
$1,425
Shop at
I'm not sure how long you can stand on these stratospheric pumps, but you'll be the center of attention as long as you're there!
The Medusa Pumps are one of the most coveted shoes of the season among hardcore fashionistas and the fuchsia version is the dream pair for baddie outfits.
Of course, Steve Madden has a dupe version, in case the budget is not for designer shoes made in Italy!
---