☾ Affiliate Disclosure: The Mood Guide celebrates women's moods and versatility. Even though we may earn a commission from some of your purchases, we encourage you to shop with the right intention. Focusing your energy on what you feel confident and comfortable in is empowering! ♥︎
---
Light Academia outfits are the central visual expression of this aesthetic and are also one of the many aesthetic styles that we see on the internet every day, from fashion magazines competing who is the first to launch the latest trend, to aesthetic Pinterest boards organized by cool images that represent the same universe.
I make a note in each and every aesthetic post that I write that I am quite against the limitless use of fashion trends when it comes to aesthetics.
I believe fashion magazines, on an urge for clicks, turned aesthetics into something shallow that was made to put someone in a box for a 2-month period, and everyone who truly loves aesthetics knows that there is no such thing as following trends when it comes to the origins of aesthetics.
It is rather about respecting your inner moods or main identity using aesthetic images as a visual storytelling tool to achieve that purpose.
---
🕯️ So, that being said, I have already written

an entire post about the Light academia aesthetic

, breaking down the symbolism, the colors, and the ways to embrace it into your life if you are in the mood for it.
---
Since Clothing and fashion are a huge expression of any aesthetics, I created this post with ideas of how to style Light Academia outfits, but first of all, a quick intro on what makes this aesthetic style.
What moods will you evoke wearing light academia clothes?:
---
Light a academia and ark academia obviously have something very big in common: the scholarly-evoking academia aspect. Both styles are a rescue of the vintage English preppy school styles, working as a visual expression of brightness and intelligence, mostly.
The main differences between the two academia aesthetic styles though are quite obvious: the dark is darker, mostly composed of darker colors, heavier fabrics, fall, and winter, with some horror-gothic-victorian traits, meanwhile the light academia fashion style is about light, more suitable for spring and summer, with lighter fabrics a with more artistic a classic characteristics.
🕯️ Light academia style look and feel: Wear the outfits below when you sense that you feel good by looking more classic, intelligent, introverted, artistic, positive, romantic, a Jane Austen Character, or an antique delicate poetry writer.
Of course, the whole point of aesthetics is not just how you look for others, but actually recognizing yourself in these outfits and feeling good and motivated to work towards a change into the life you want and becoming closer to your true self.
---
---
✦ Check it out to discover what aesthetic outfit is a match to your current mood: 20 Types of Aesthetic Clothing to Discover your Style
Light Academia Outfits Ideas
---
When it comes to choosing your light academia clothes, go always for lighter, softer fabrics in neutral tones. Linen is a top fabric from this aesthetic style that differentiates it from the dark academia style.
You can wear light academia clothes whenever you want, of course, but that are also some events and situations that are a nice match to the light academia aesthetic style.
Some examples are a trip to Greece during summer, a day visit to the classic session of a museum in spring, a ceramic class, and cycling to a garden to write some poetry.
Main clothing pieces of the light academia aesthetic: tweed jacket, tartan skirt, pullover zip sweater, plaid pants, white blouses that you can mix and match easily, and pleated skirts.
Suit Vests Outfits
---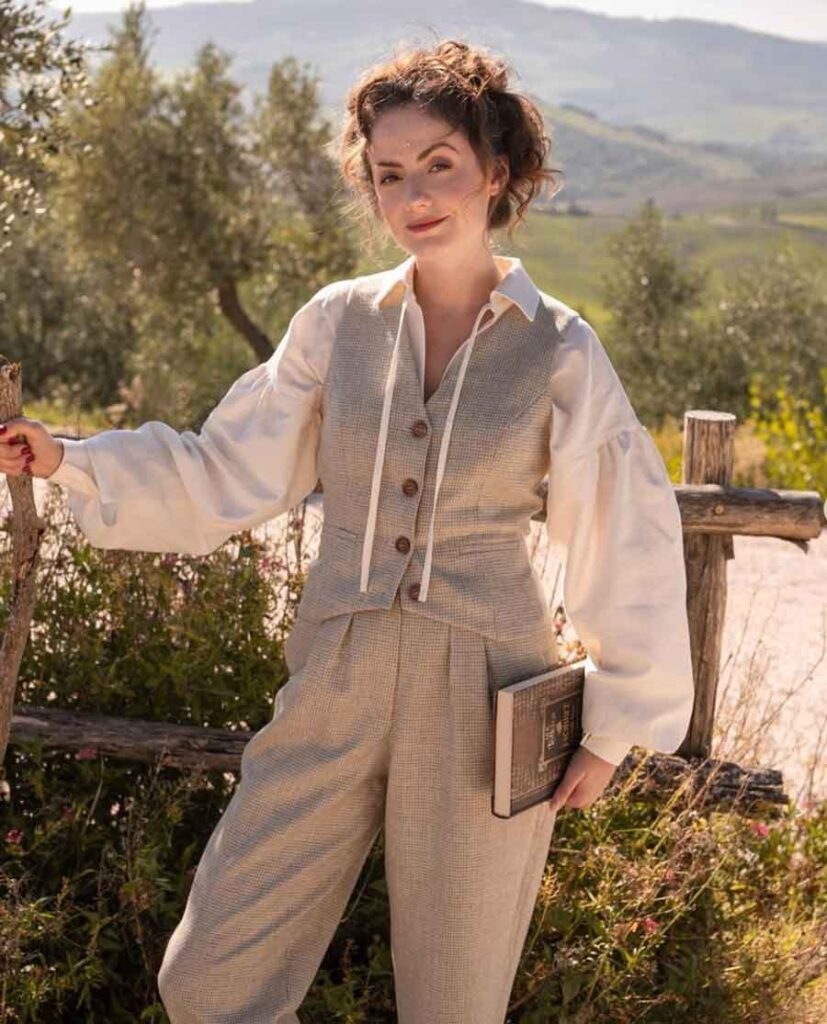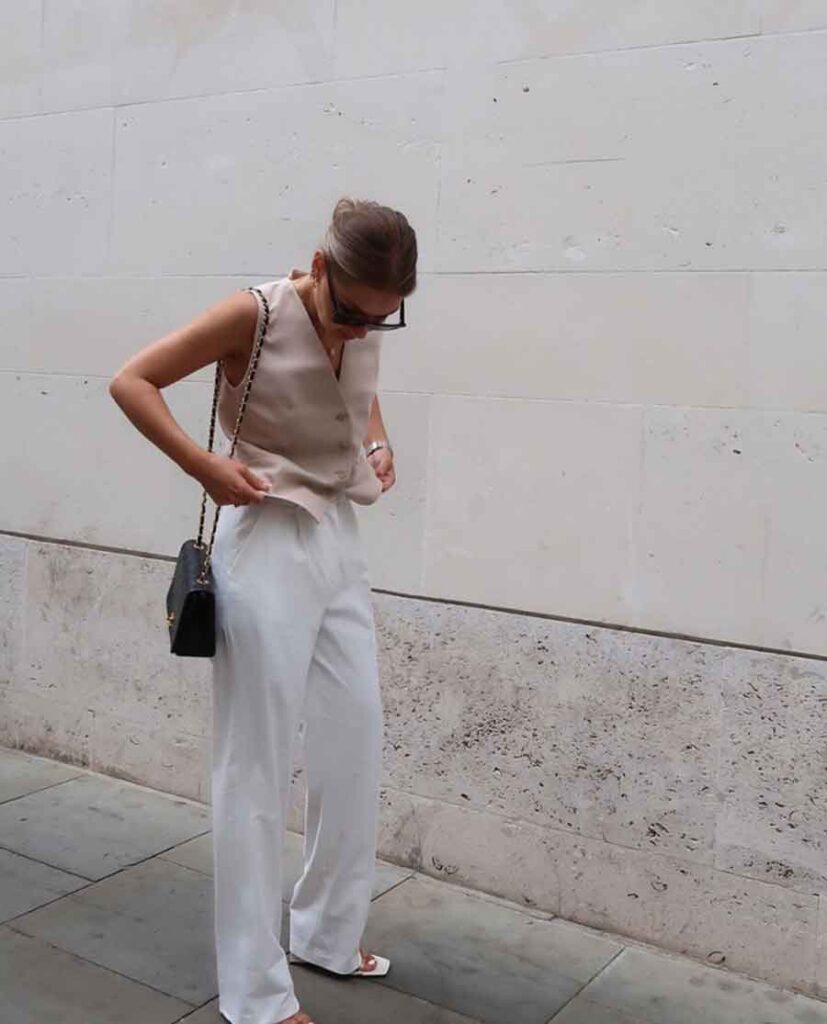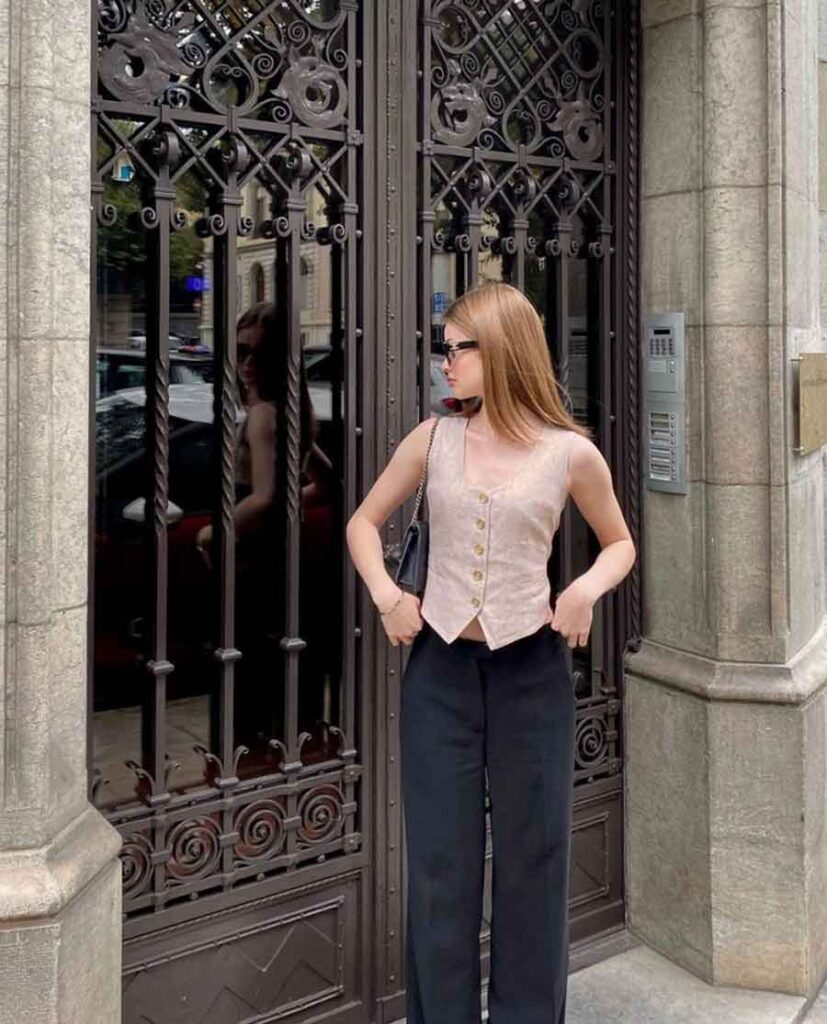 ---
Related
Suit Vests For Women And Inspiring Outfit Ideas For Dark Academia & 90s Workwear Aesthetics
---
Straight and wide trousers Outfits
Straight and wide trousers are more popular, but skinny jeans in neutral tones are also fine, like in the jeans with sweater vest example below.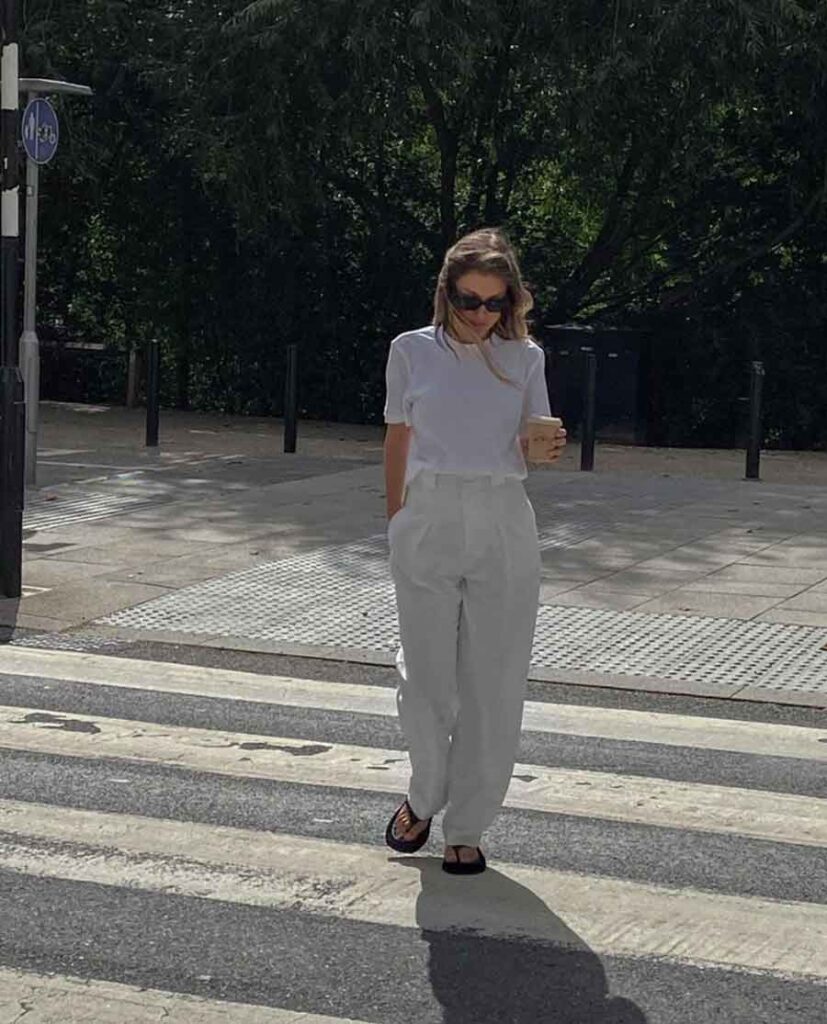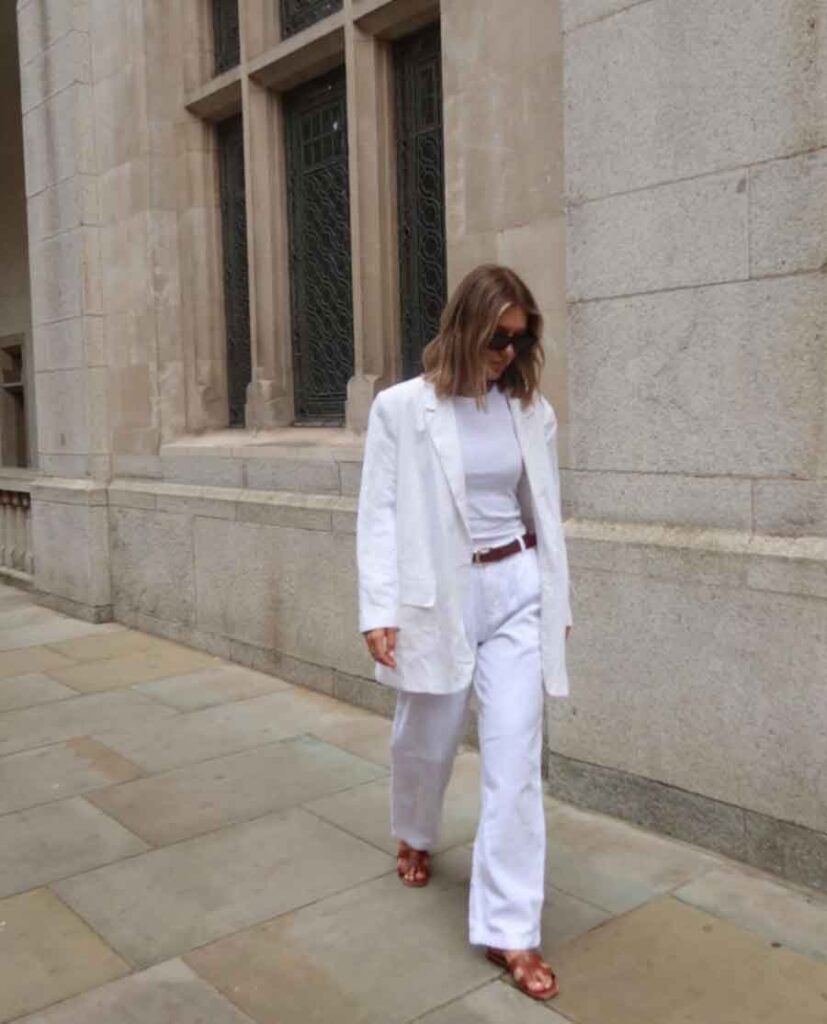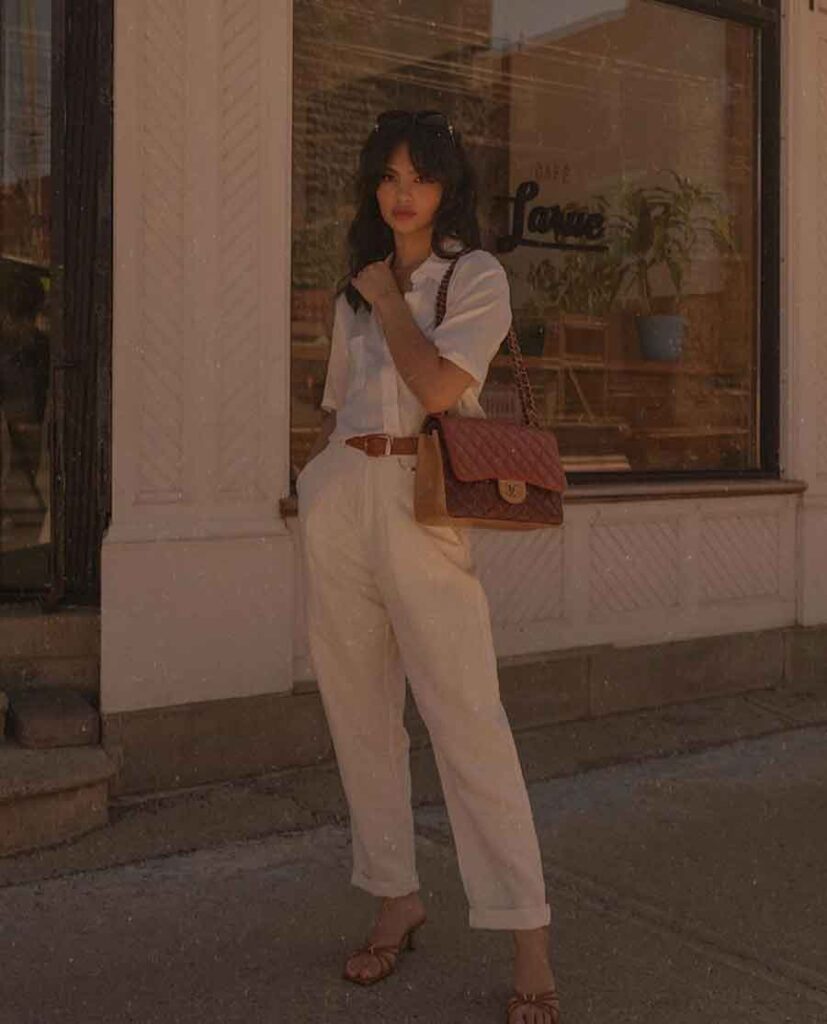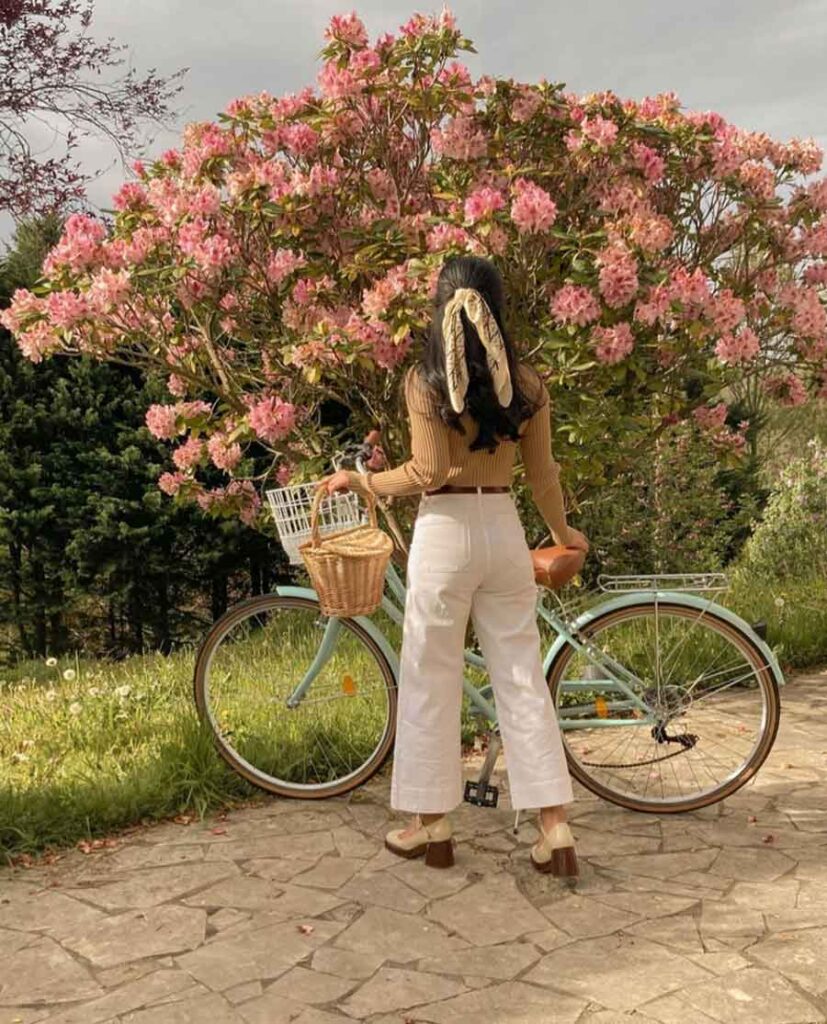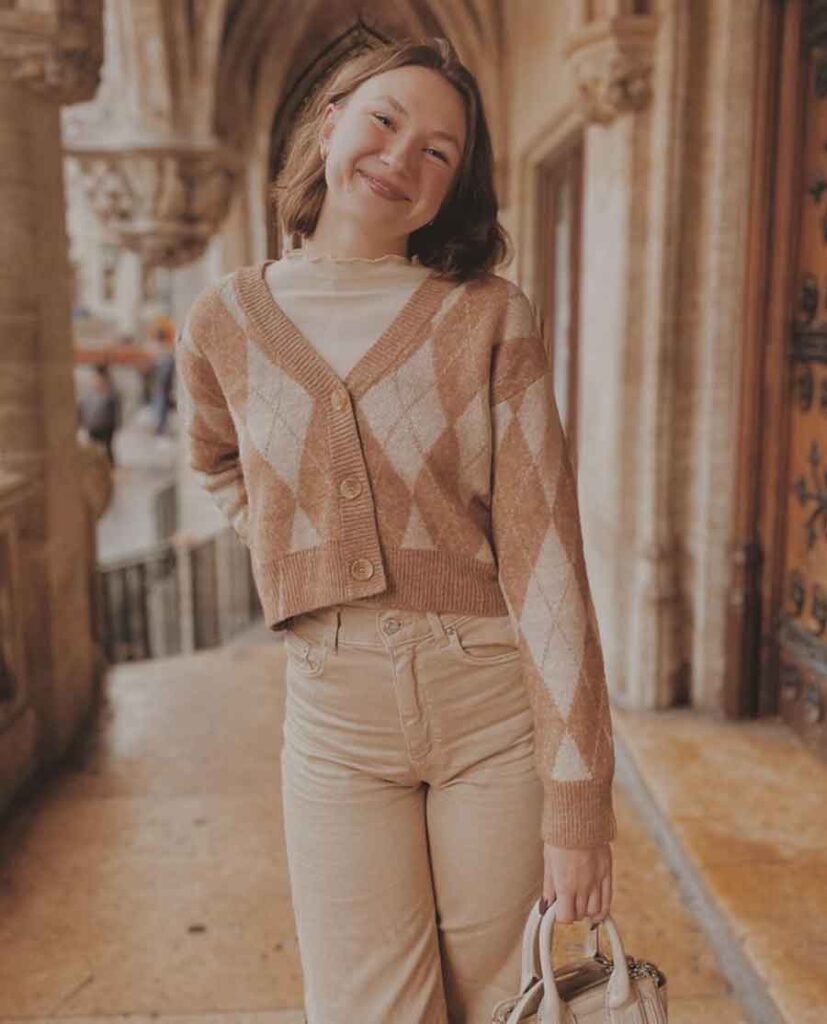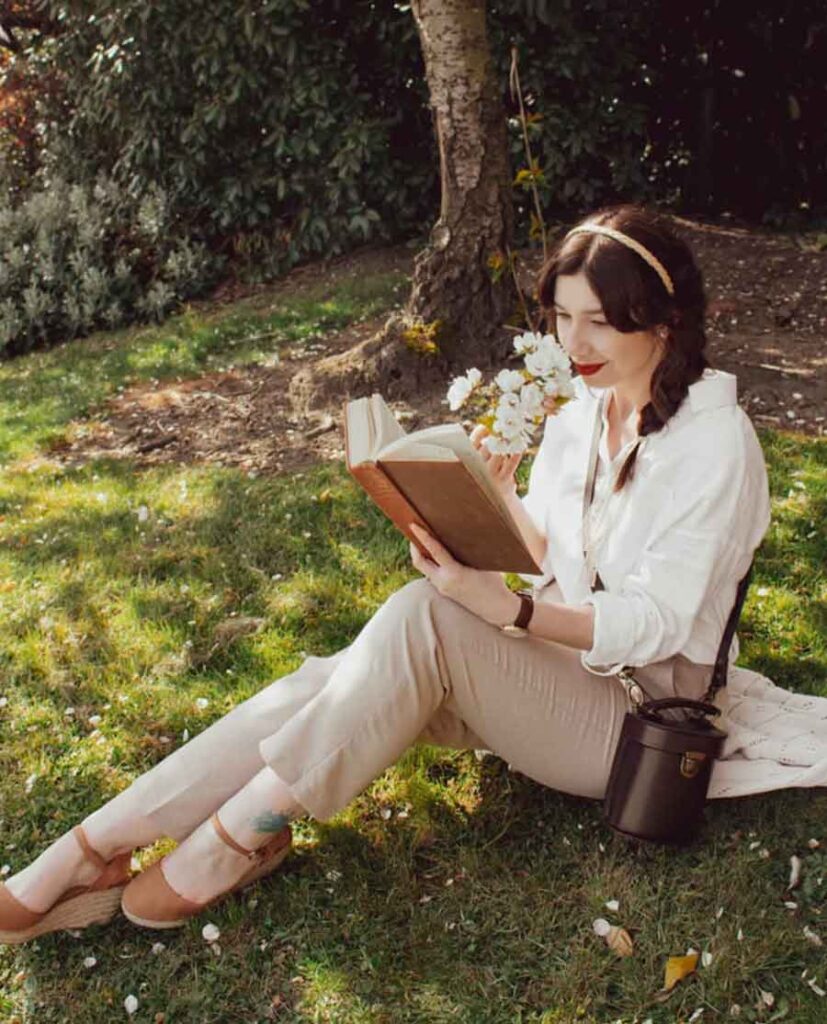 Plaid & Pleated skirt outfits
---
The classic piece of the Light Academia aesthetic, is the plated skirt and/or the plaid or checked pattern.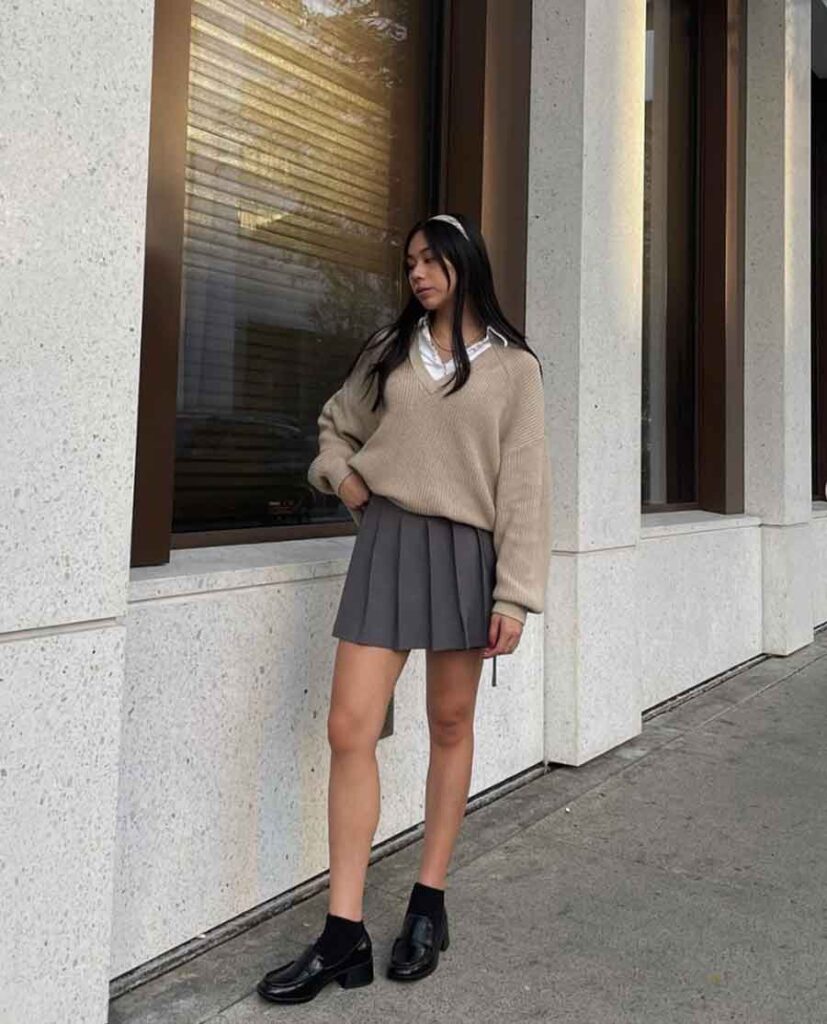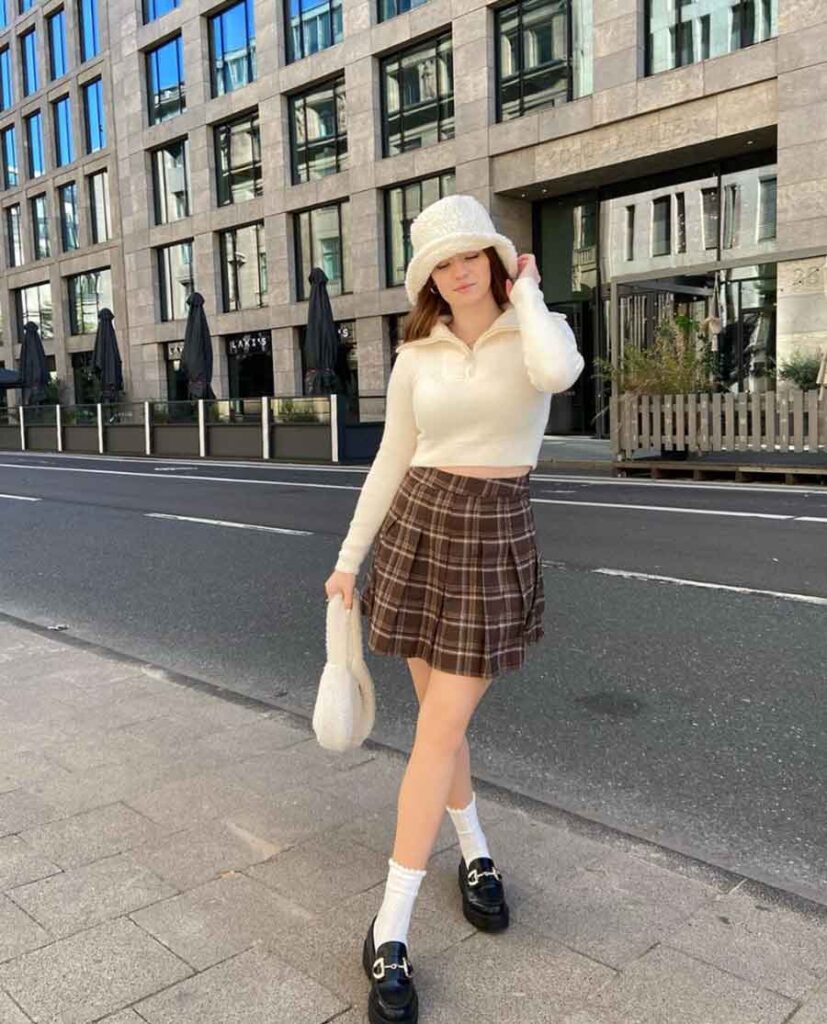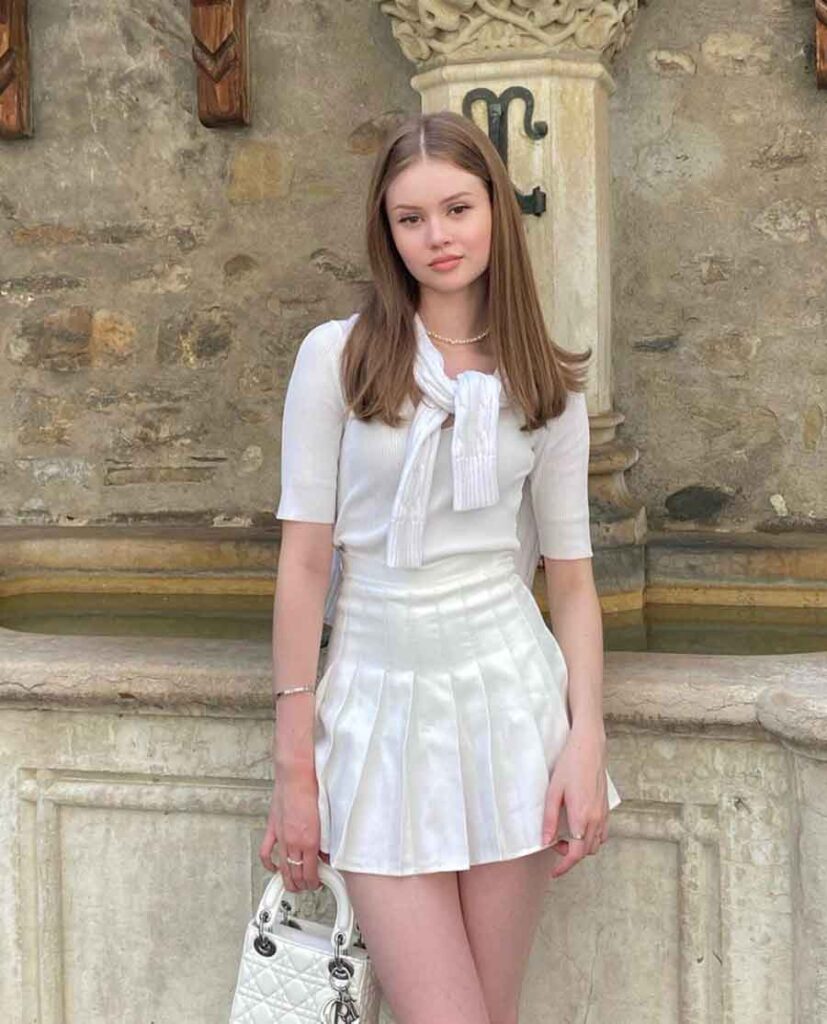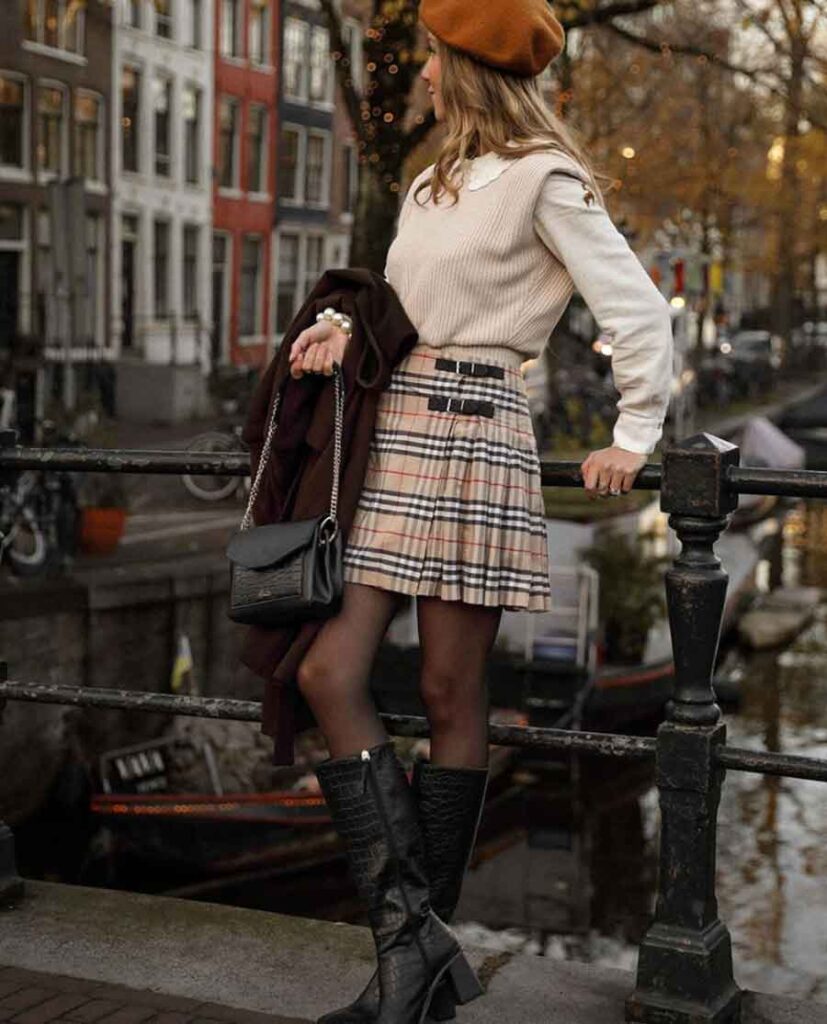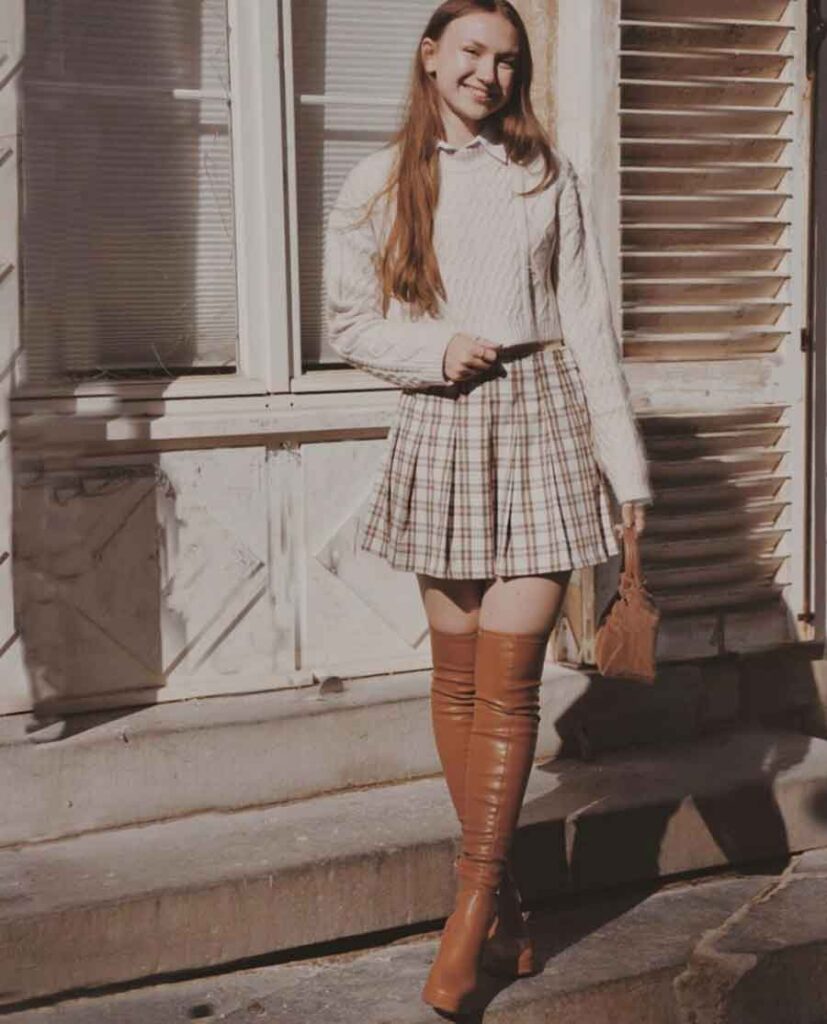 Pencil & Classy Skirt
---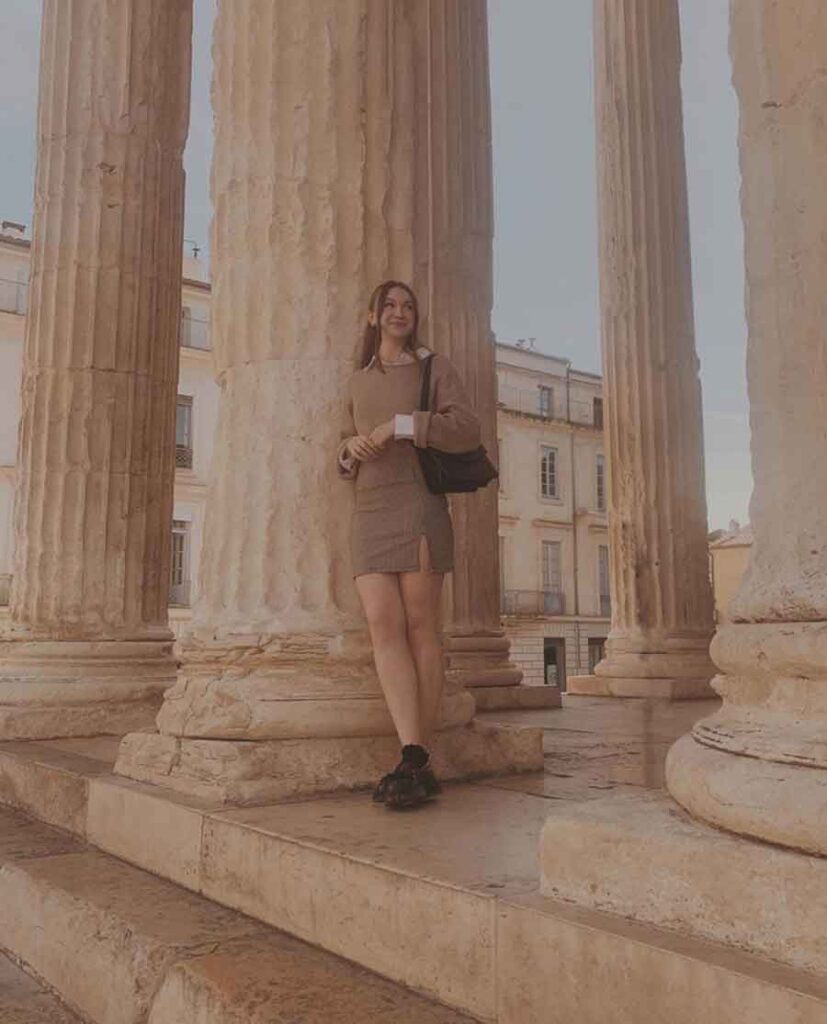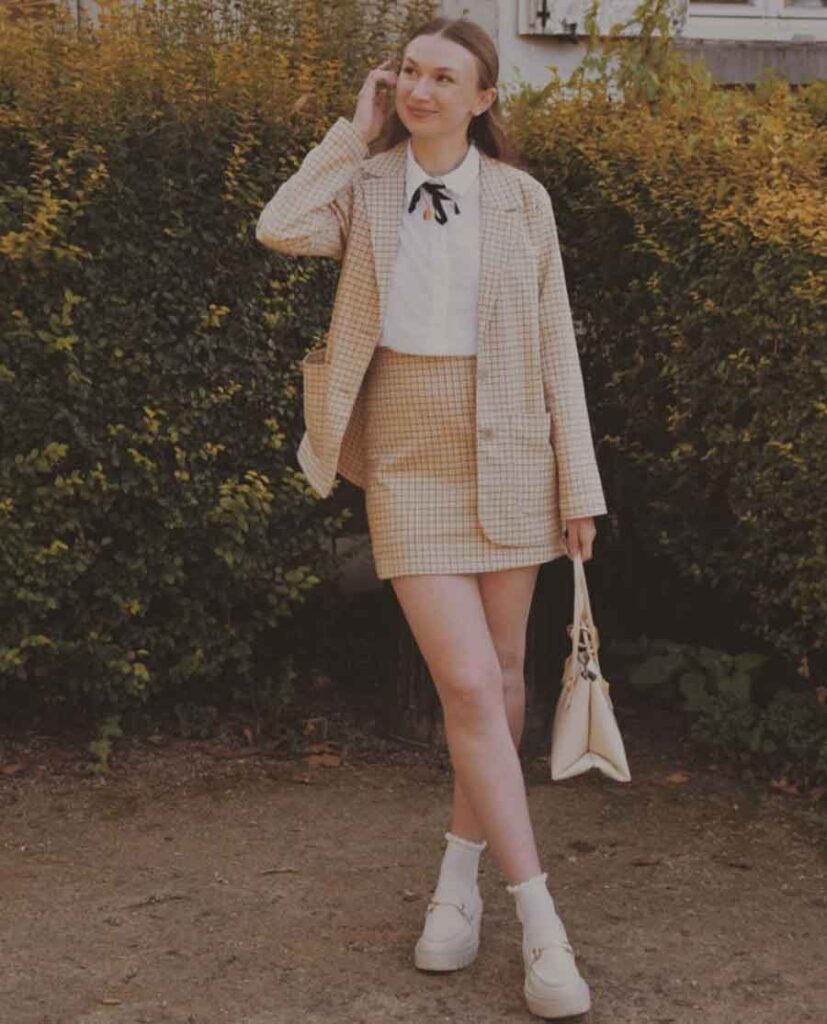 Vintage yet Timeless dresses and Outfits
---
Amore romantic approach to the ark academia style that is perfect for summer and spring is light vintage dresses. Obviously white is a favorite color here, but other neutral shades also work well.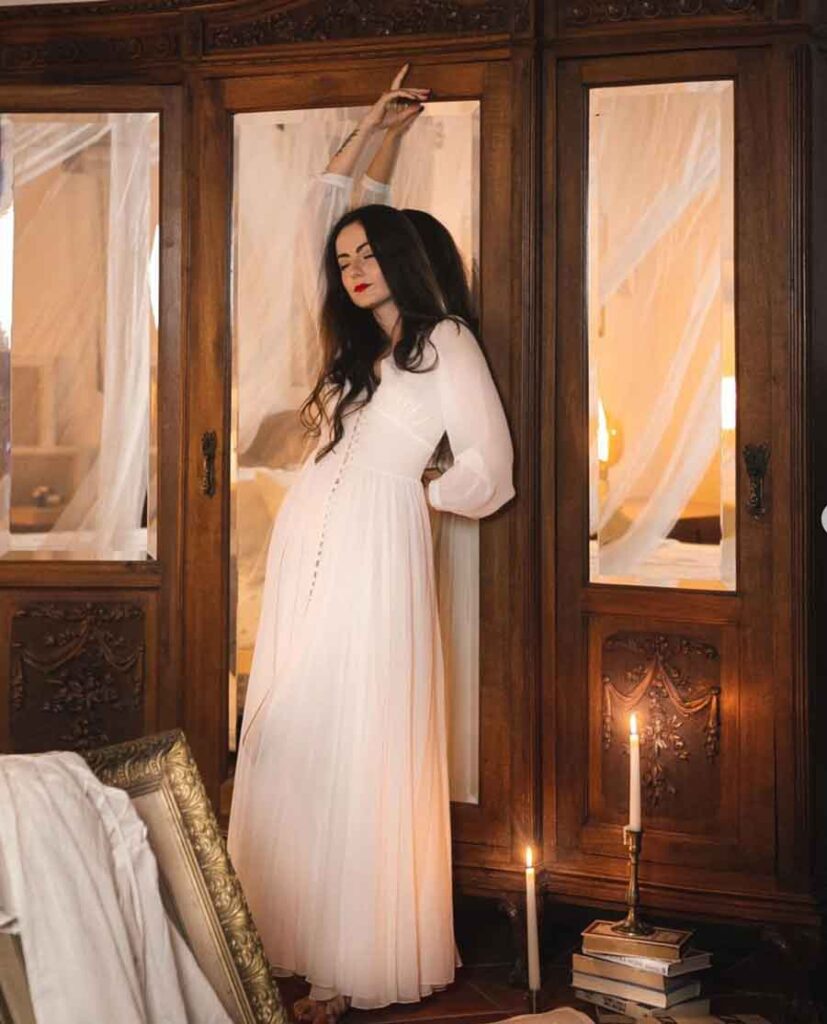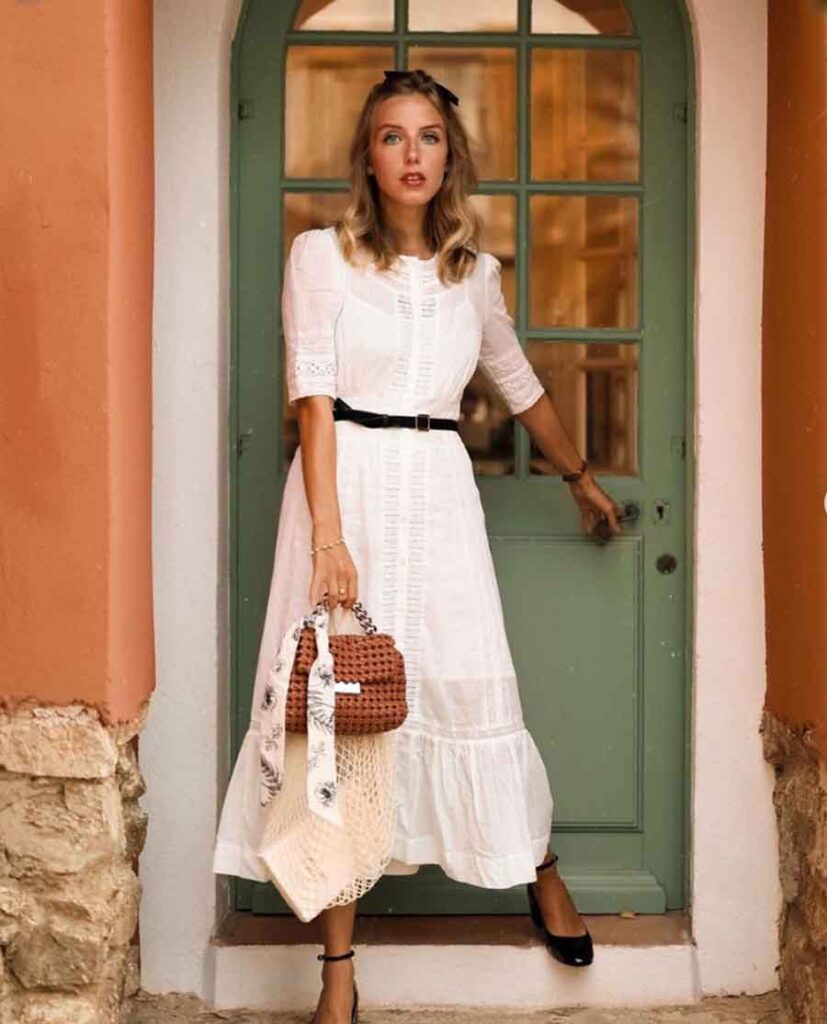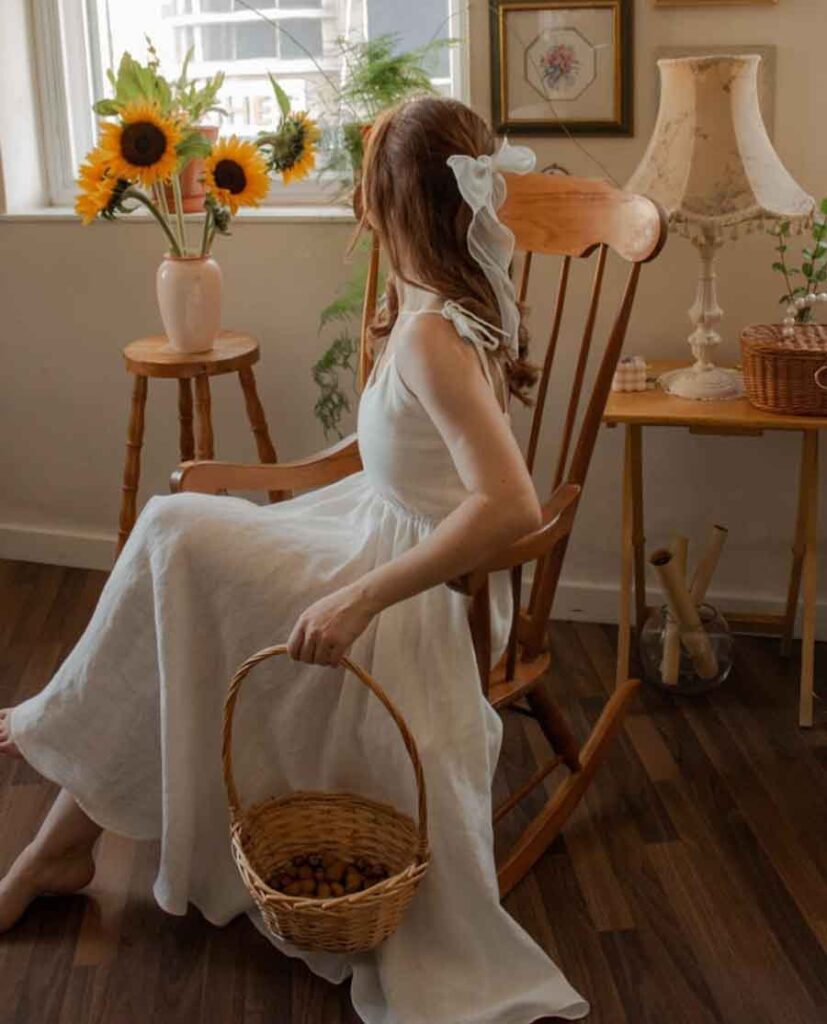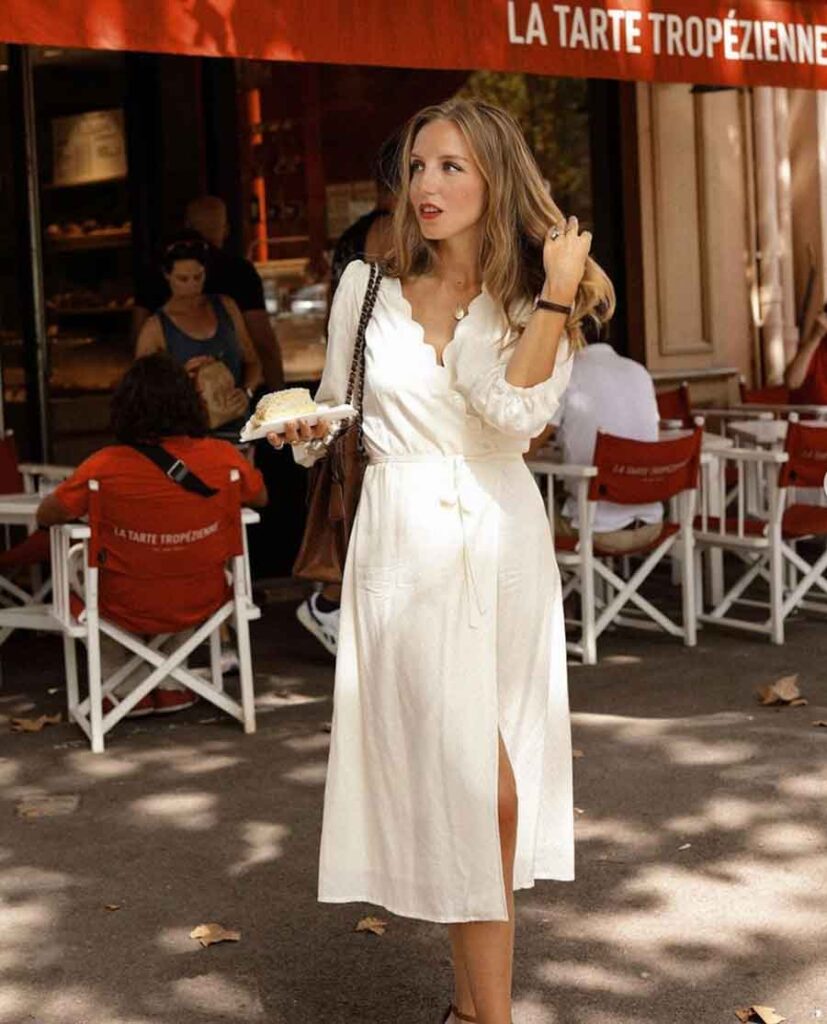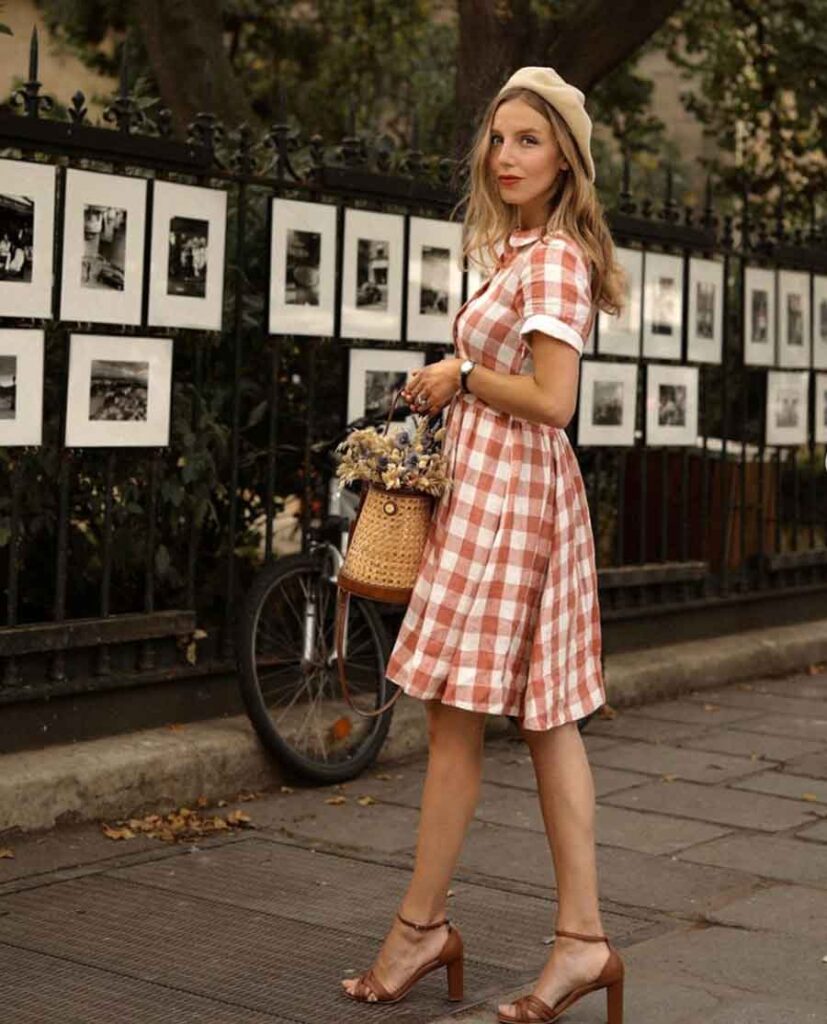 Light Shorts & Summer Shirts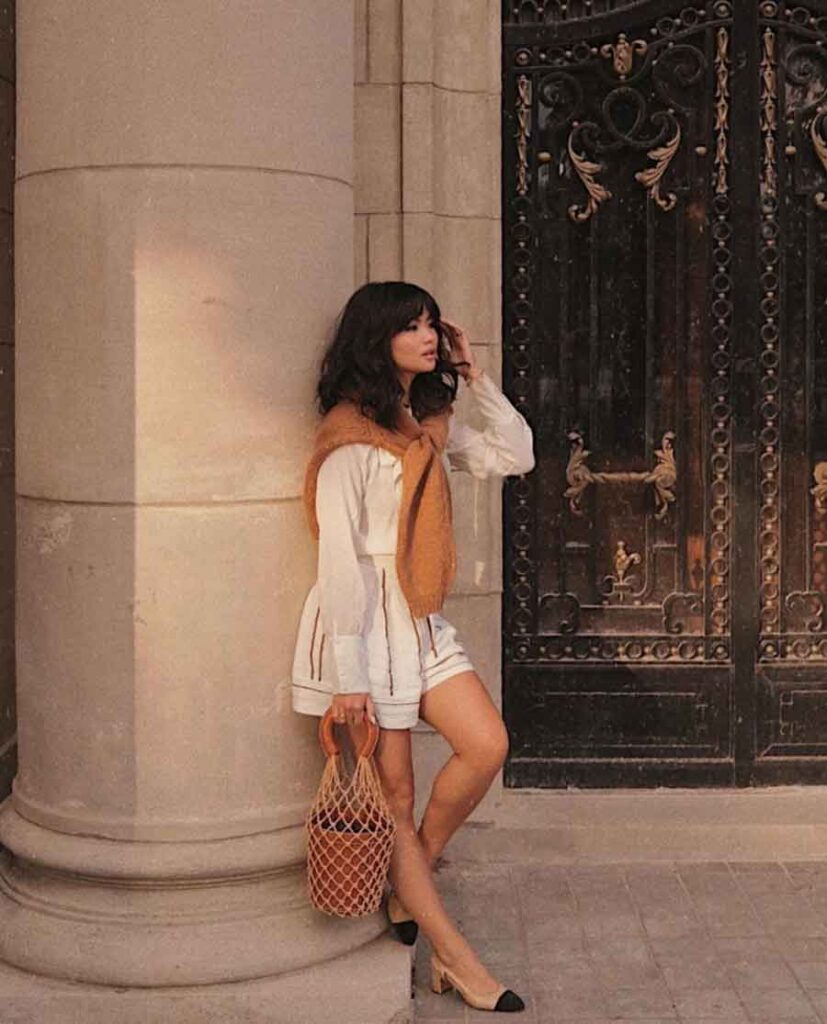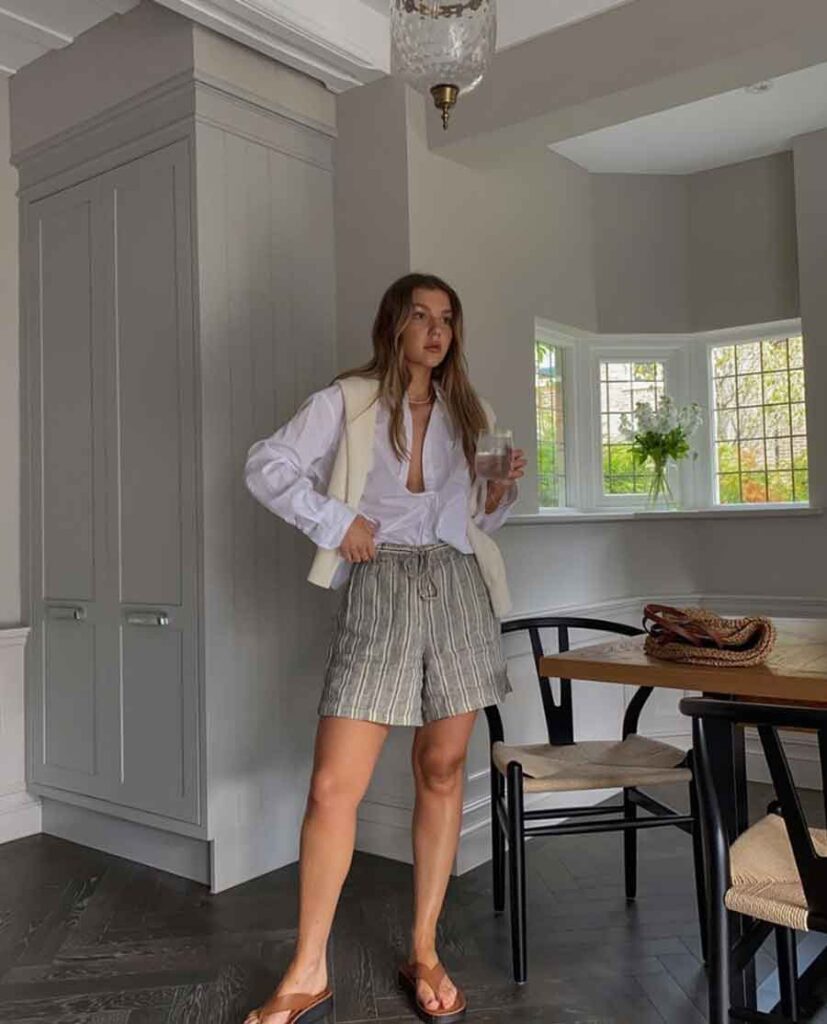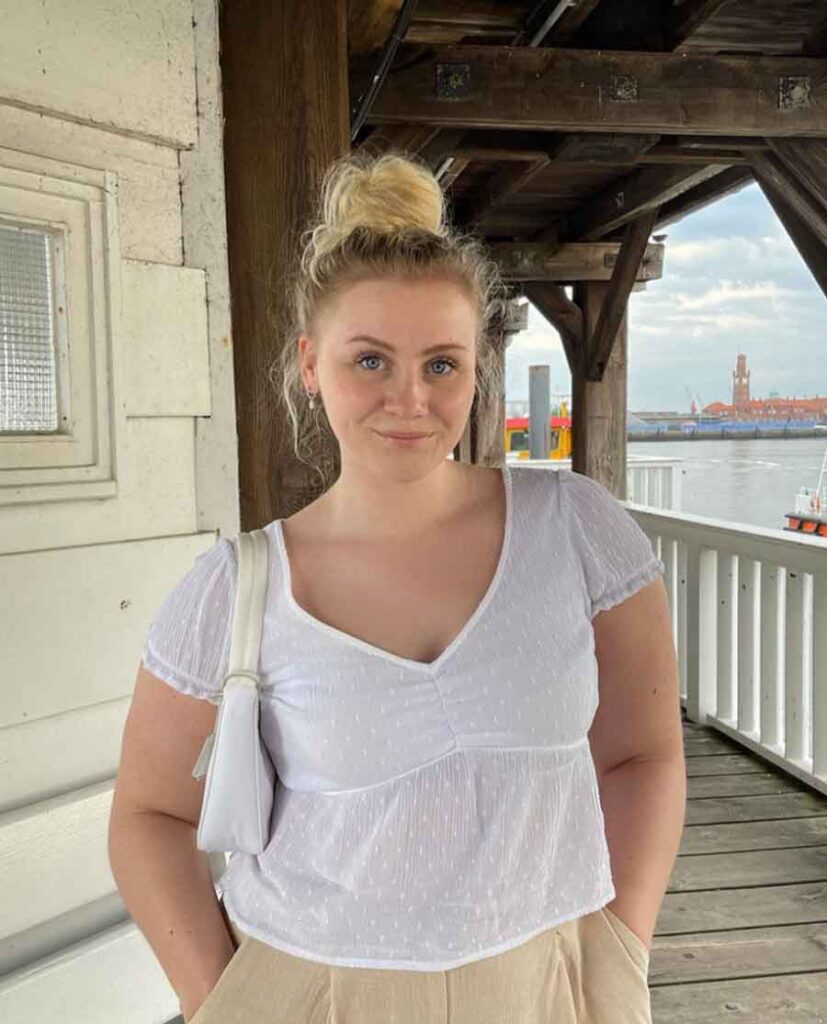 Vintage Timeless Midi Skirt
---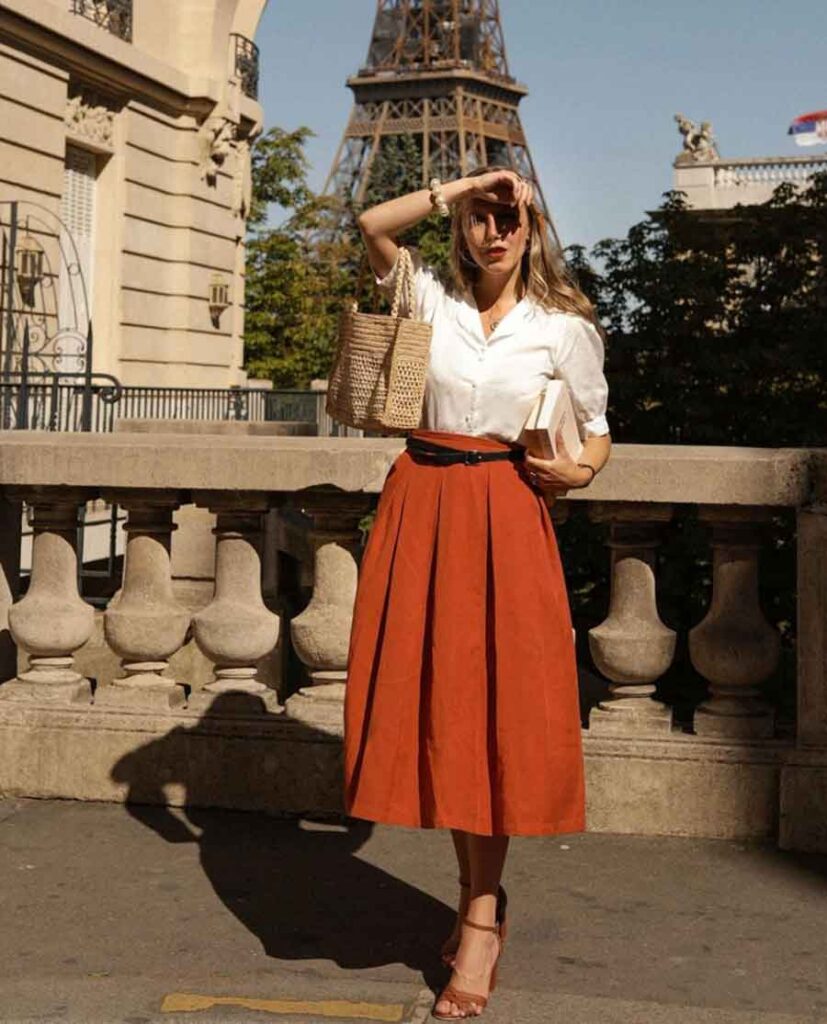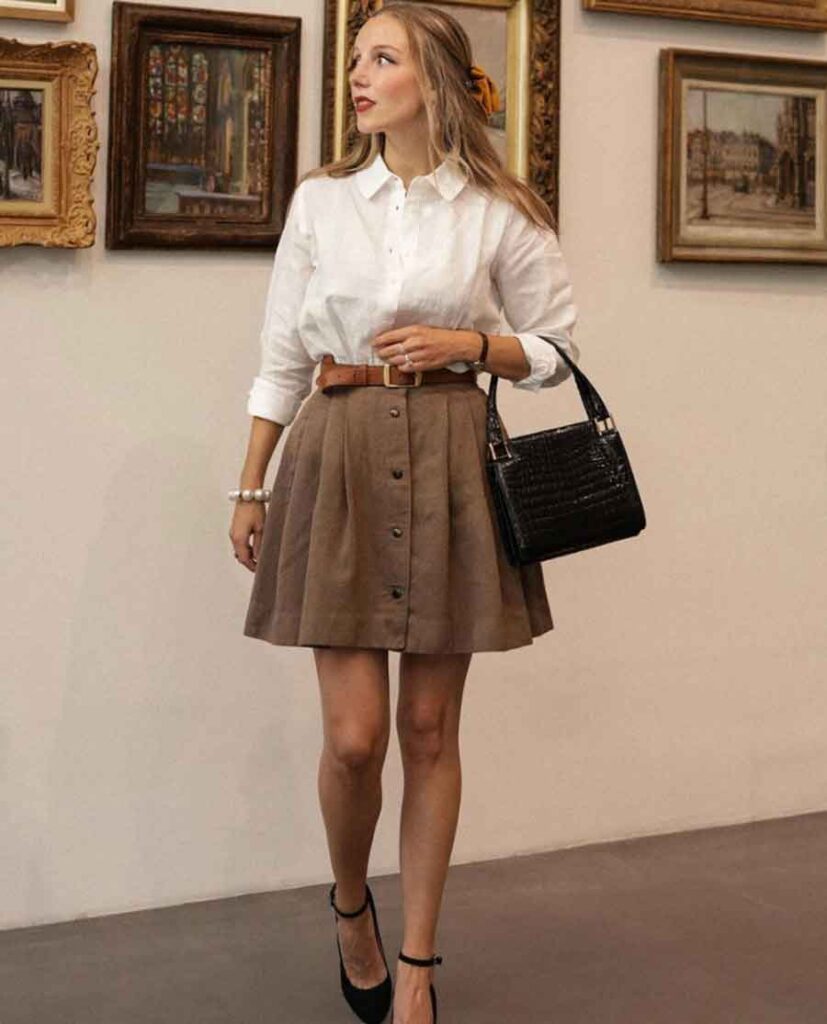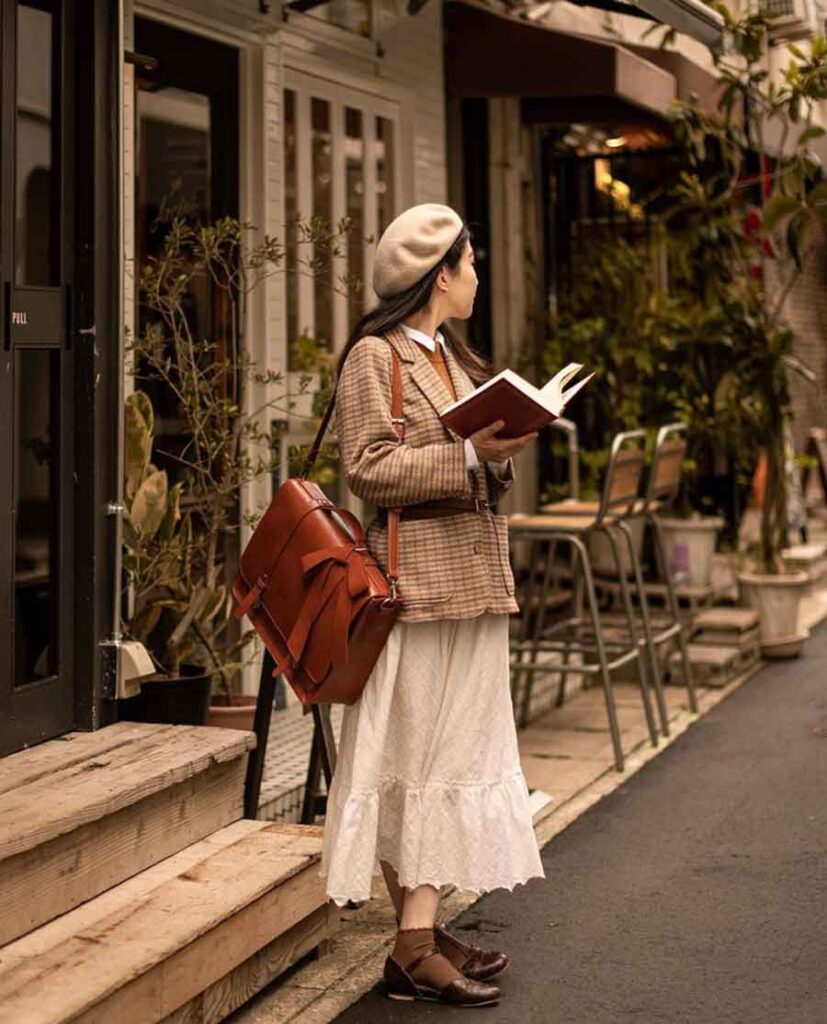 Light Academia Style: Is all in the details
---
All clothing above is suitable for a light academia outfit, but like in everything in life, the details can make a lot of difference. When it comes to Light Academia, short socks with loafers, vintage socks, embroidered collared blouses, and turtleneck paired with a jacket in the right palette are some aesthetic fashion details that make all the difference in the creation of this mood.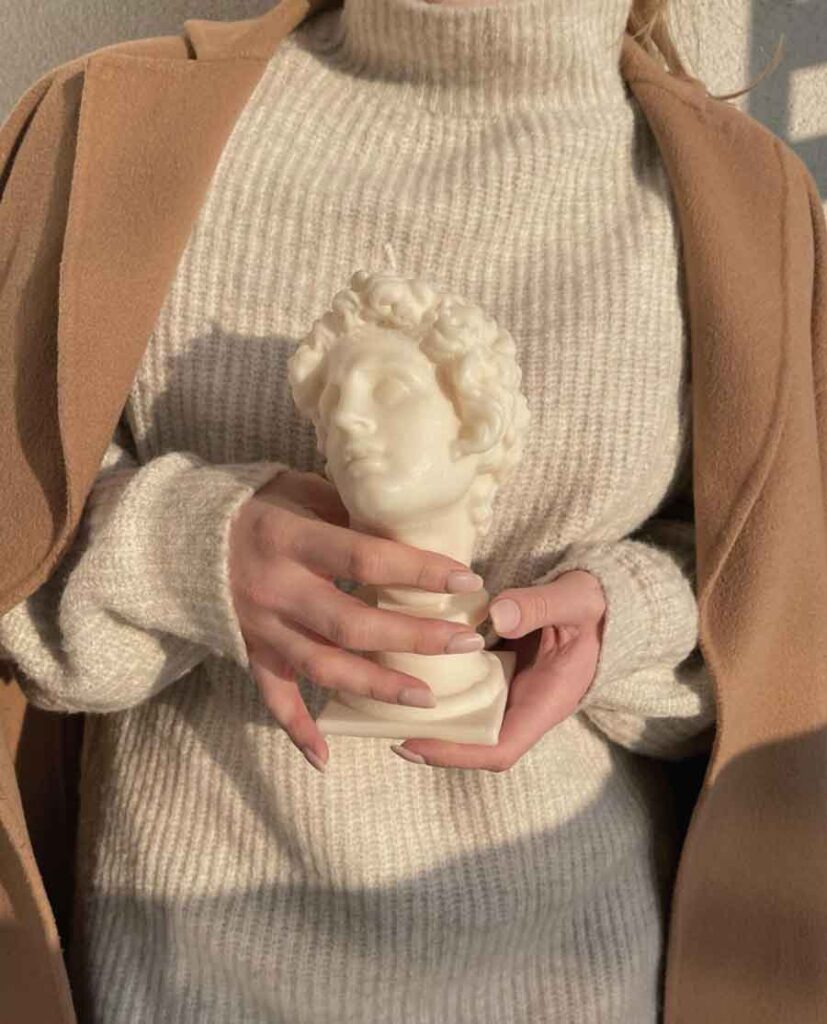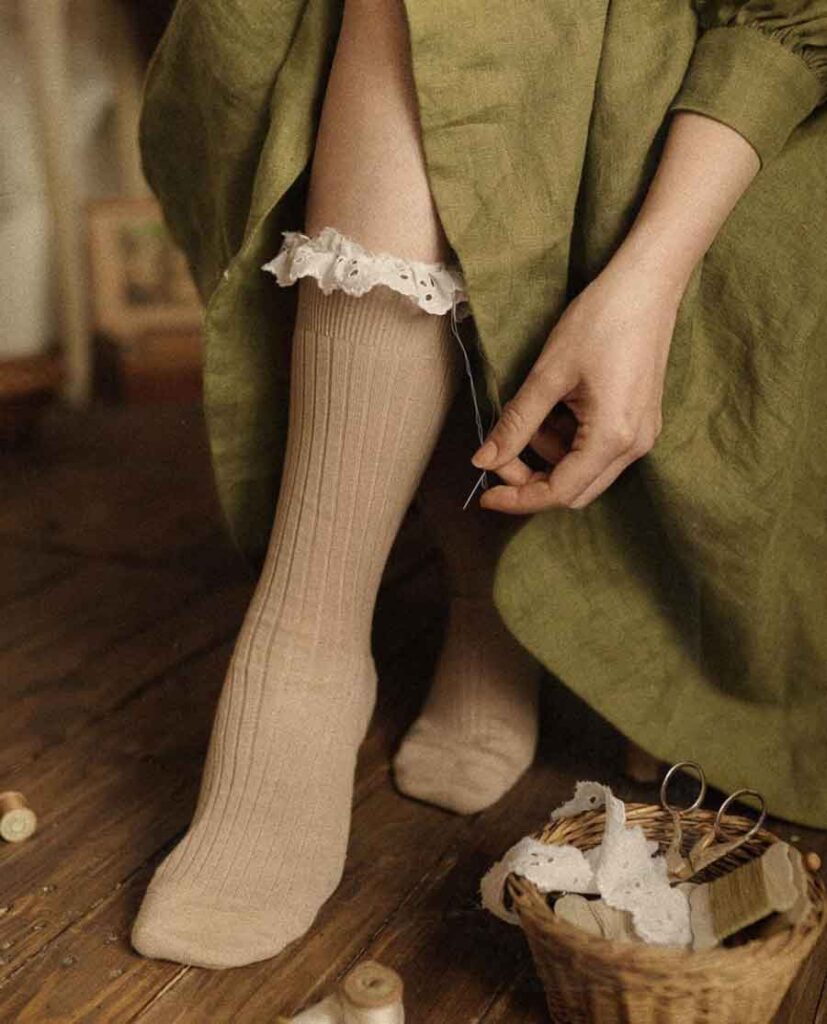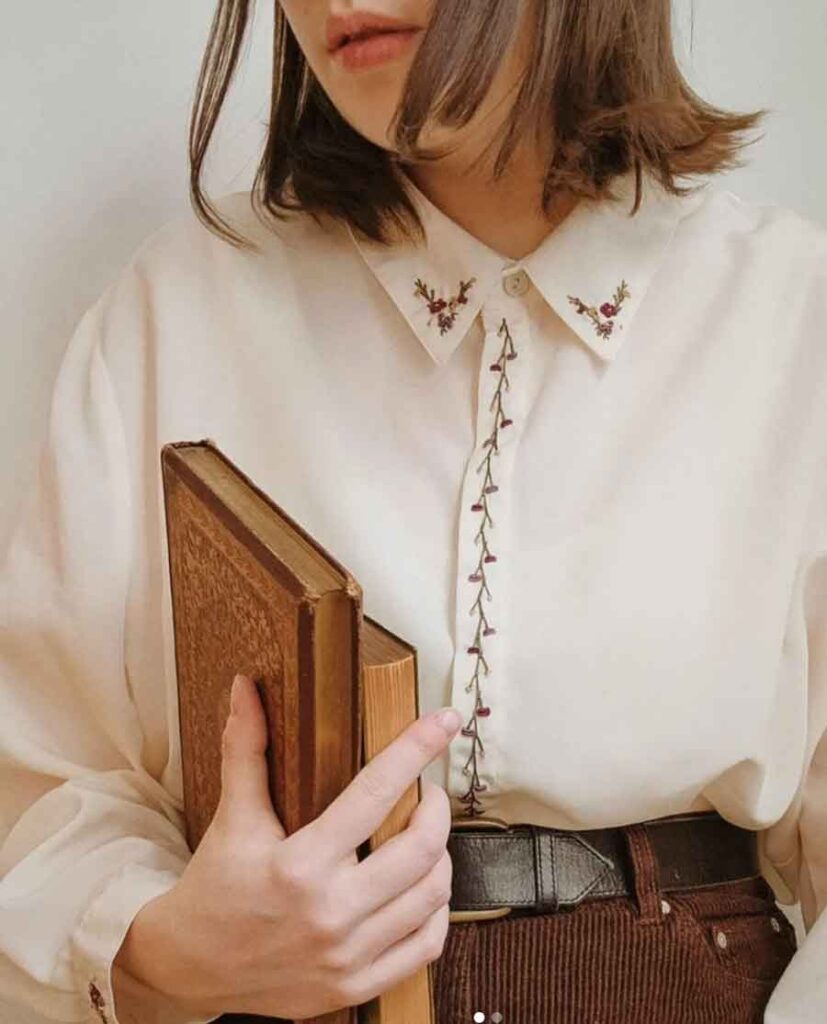 Light Academia Clothing Brands
---
Below is a list of aesthetic brands to shop for light academia clothes.
LL Academia l Etsy
---
LL Academia is a 100% Light Academia-focused fashion store on Etsy.
Bercini Fashion l Etsy
---
Bercini Fashion is another Etsy shop to buy light and dark academia clothing.
Lune and stars l Etsy
---
You will find many different cute aesthetic stuff in this little shop, from Wednesday aesthetics to Soft girl, and also, of course, some light academia clothing as well.
Sézane
---
Sézane Paris is an absolute aesthetic dream brand for those who appreciate quality. They sell clothing that suits mostly the comfy, romantic, and minimal chic aesthetics, but they are also one of the favorite brands among the Light Academia style influencers, especially due to the high quality of their vintage-modern cream and neutral sweaters, trousers, blazers, blouses, and cardigans.
Christy Dawn
---
Christy Dawn is a wonderful mix of slow living with light academia and vintage cottagecore. I have also listed this brand on the best brands to shop cottagecore clothes post.