☾ Affiliate Disclosure: The Mood Guide celebrates women's moods and versatility. Even though we may earn a commission from some of your purchases, we encourage you to shop with the right intention. Focusing your energy on what you feel confident and comfortable in is empowering! ♥︎
---
Ravenclaw aesthetics are known for its blue colors and for representing the wit and the wise, and is definitely, the Hogwarts house that speaks louder with my heart and soul. I grew up reading the Harry Potter Books (from 13 to 20 years old) and I can't express in words how meaningful this series is in my life and personal development.
Through the experience of emerging in the fantastic universe of the 7 books during 7 years of my life, I have always considered myself a Gryffindor with a ton of Hufflepuff traits.
But since the aesthetic trend became a thing, the Ravenclaw aesthetics immediately turned on a warm and pleased alarm inside my spirit.
I love how aesthetics possesses this power of enabling us to identify, true simple visual storytelling, the things we truly love. I talk a lot about this n my What is Aesthetics? List of Aesthetics article. So today, after reading a lot about Ravenclaw traits, I know I am totally a Claw!
---
More Hogwarts Houses Aesthetic Guides:
🐍 Slytherin Aesthetics & Outfits to help you Embrace your Ambitious, Cunning and Determined Self
🦁 Gryffindor aesthetics (soon)
🌻 Hufflepuff Aesthetic Guide (soon)
---
🦅💙 Ravenclaw Traits: Wisdom, Intelligence, Creativity, Originality, Witty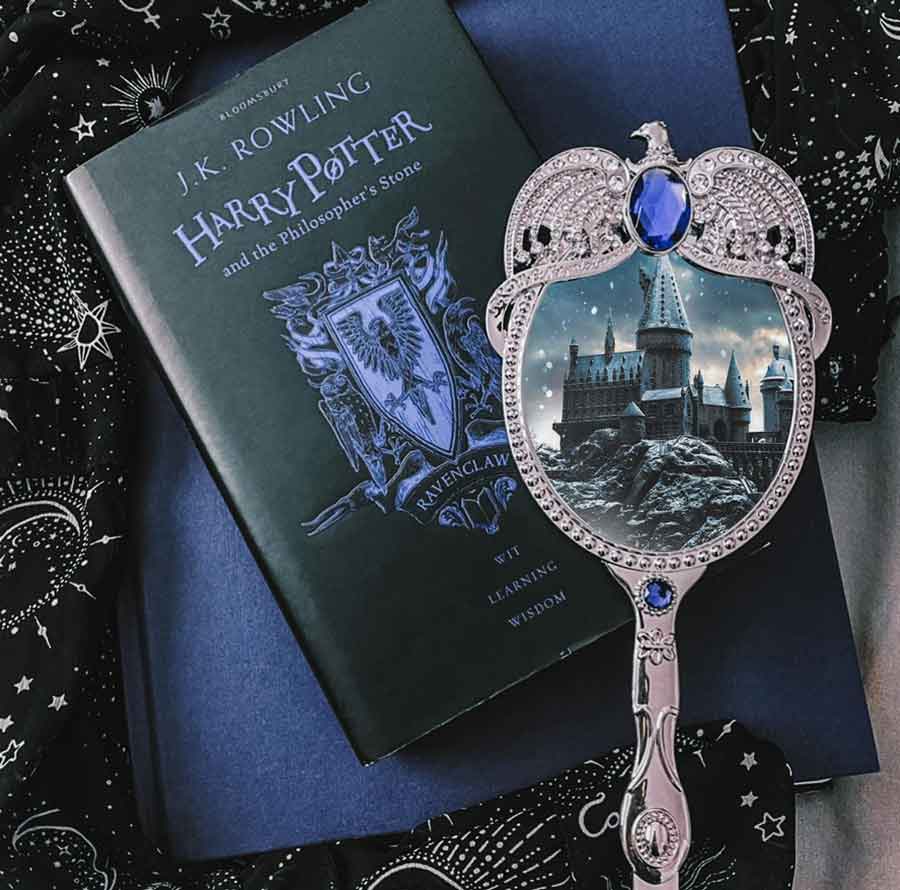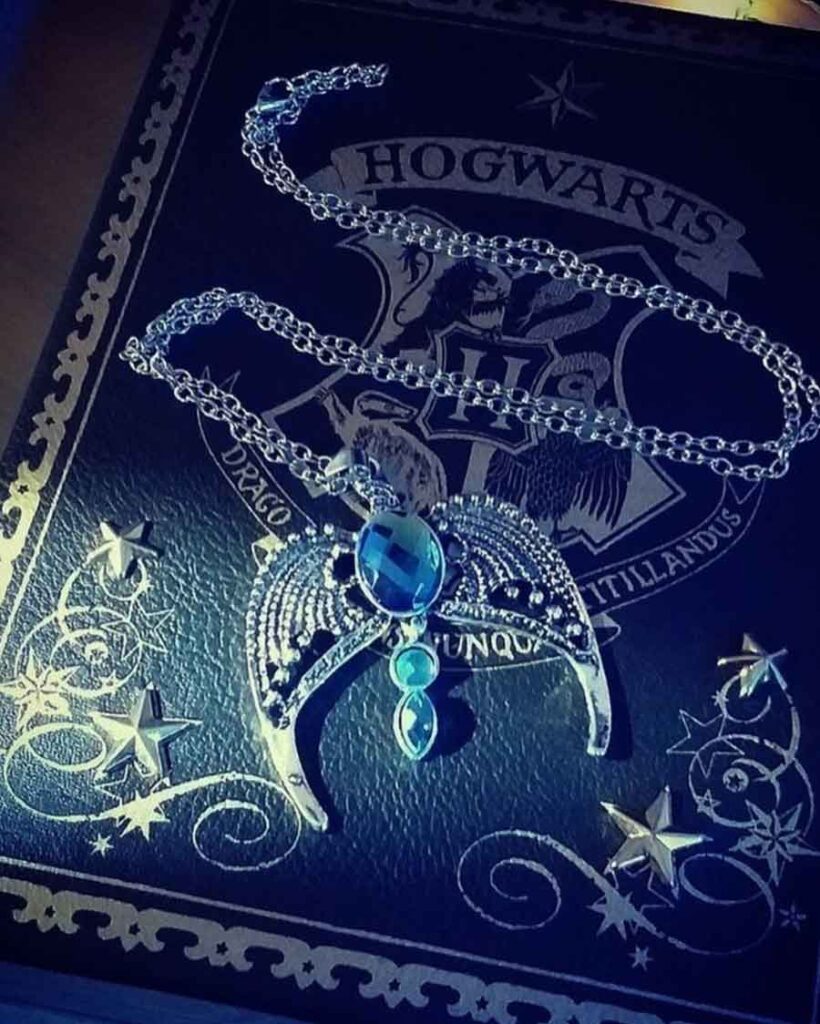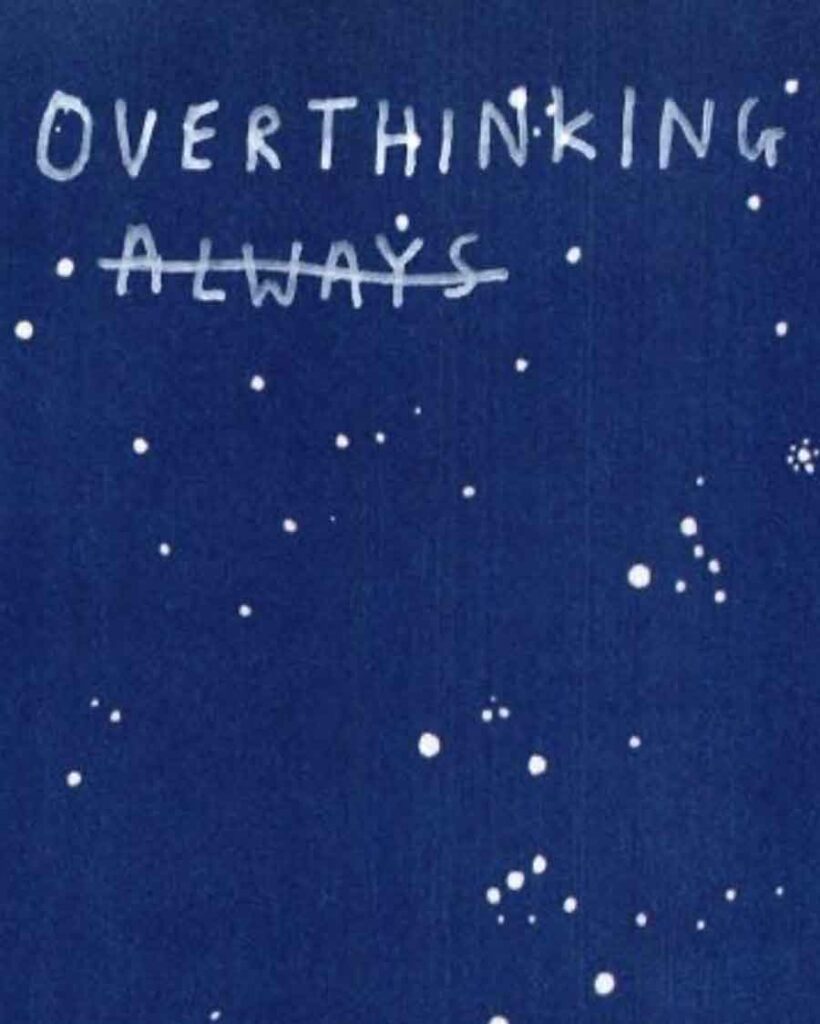 The Things we Lose have a way of coming back to us in the end, if not always in the way we expect

Luna Lovegood
Popular Ravenclaw Characters
---
Luna Lovegood: Luna is one of the most important characters in the books. I love that she is stereotyped as an innocent ¨loony¨ dreamer, but even so, she is not in Hufflepuff. That's because, in my perspective, her brains, intelligence, and intuition are above average, just like a true Ravenclaws mind.
She always manages to keep calm in challenging situations, she is also able to observe others and know how they are feeling.
She is a perceiver, empath, and intuitive person, who manages to make quick connections in her mind and unapologetically lives free in her own creative mental world.
Luna operates in a different, authentic wavelength than the majority, and that's what makes her so special and unique.
She is a representation that being smart is not just about learning textbooks or doing maths but is the ability to use your brain in creative manners. Luna is the most brilliant character in the series, in my opinion! Yes, more than Hermione!
Ive interrupted a deep tought, havent I? I can see it growing smaller in your eyes

Luna Lovegood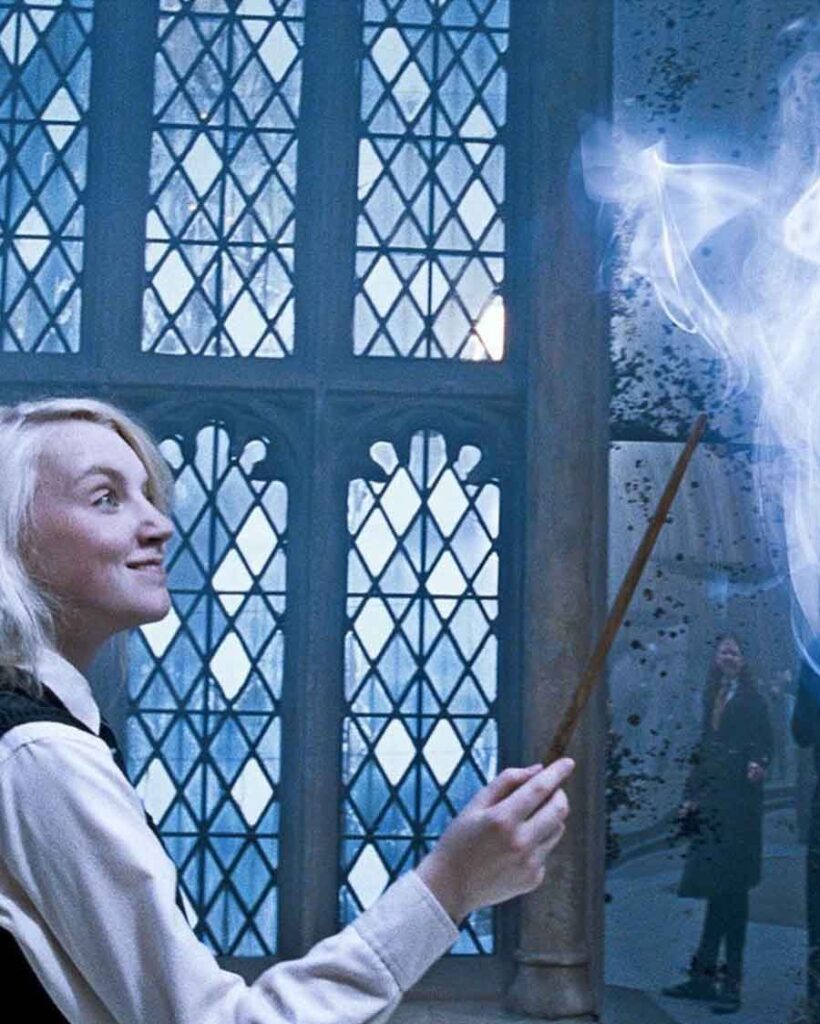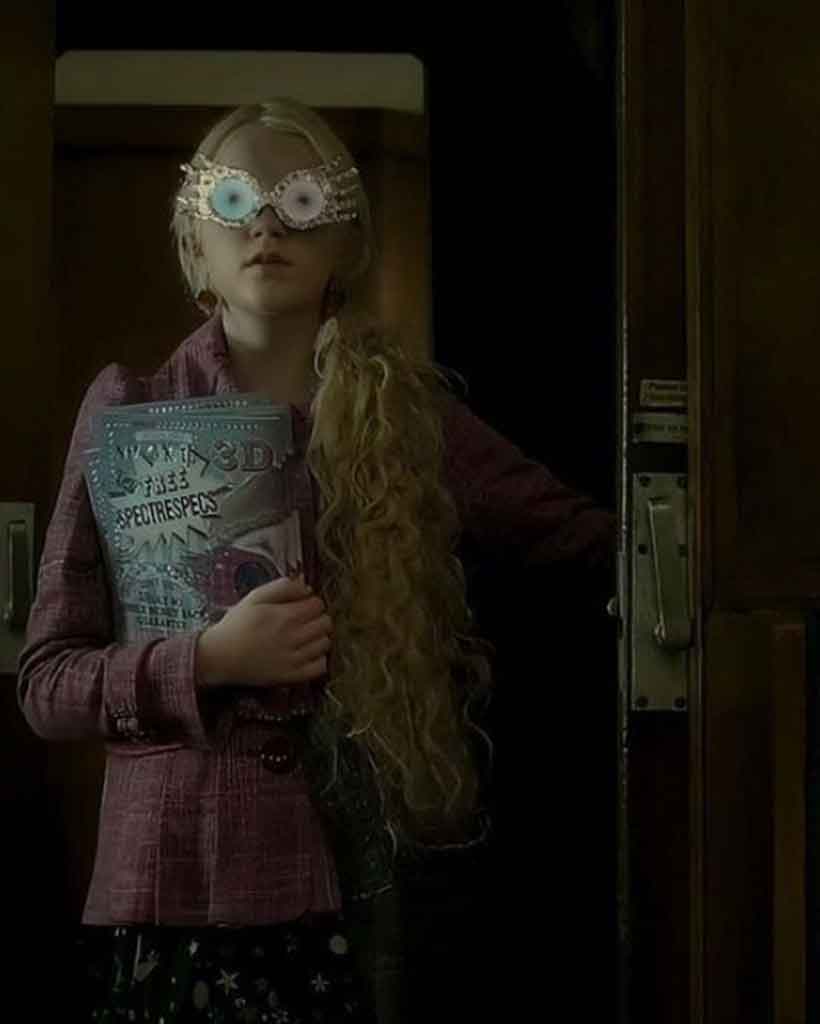 Ravenclaw's main Symbols: the Raven and the Diadem
---
Ron Weasley: Sorry, but what is a diadem?
Terry Boot: It's kind of a crown. Ravenclaws were supposed to have magical properties, to enhance the wisdom of the wearer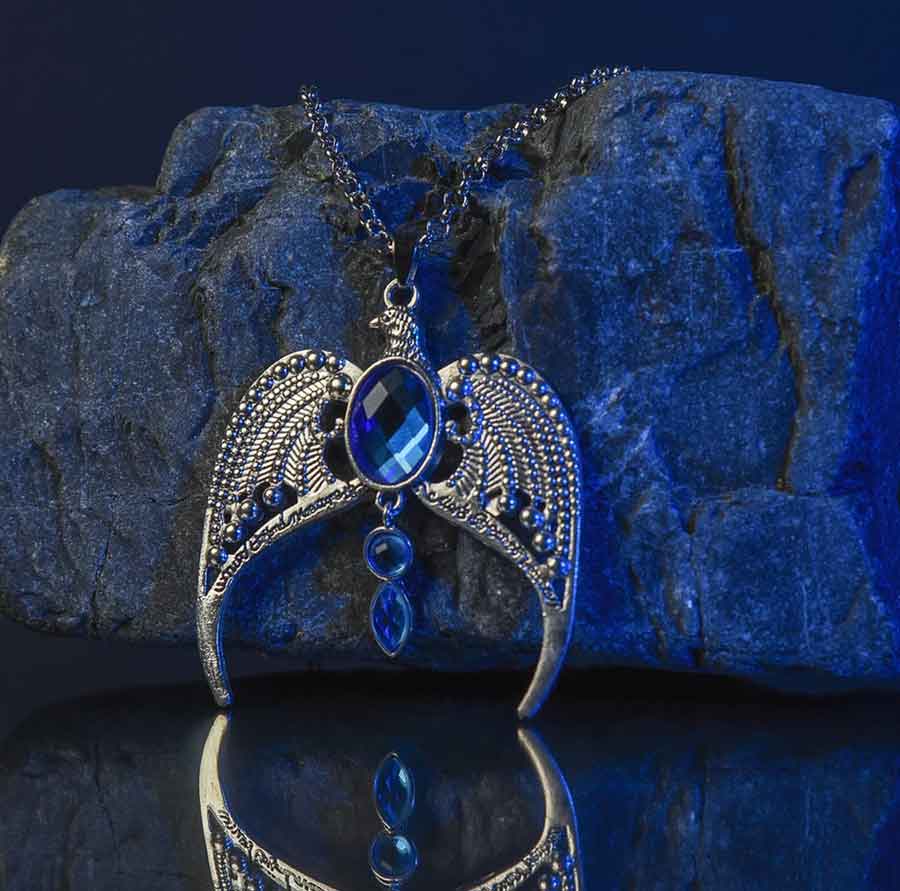 Ravenclaw Traits, Characteristics & Moods:
---
Being a Claw is more than learning maths, It's about, logic, strategy, and determination. Below are some characteristics that you will identify with in case Ravenclaw is your House of Heart, or get some inspiration and embrace these qualities in your personality if you feel the need.
The nerd's and the geek's house
the cleverest
deep thinkers
can see things others don't
the house of eccentric people
intensely intelligent
the one who thinks outside the box
wonder-filled beings when it comes to the things they love
loves the smell of books
know a lot of random facts
curious about things
loves to write
obsessed with astronomy & astrology
The Sorting hat reveals in its song that Rowena Ravenclaw wanted the cleverest students for her house. Along with other founders, Rowena helped give the Sorting Hat Brains to allow it to sort the students itself after they were gone
🦅💙 Ravenclaw pride day is on March 23d
Ravenclaw Outfits
---
Some aesthetic outfits to the modern Ravenclaw. The Ravenclaw style contains that vintage preppy mood in common with all Hogwarts houses, but here the scholar aspect mixes with some cool authenticity and creativity.
Cool Skirt
Black and blue blouses with short skirts are a cool yet nerdy-formal combination that suits well the Ravenclaw identity for a casual outfit.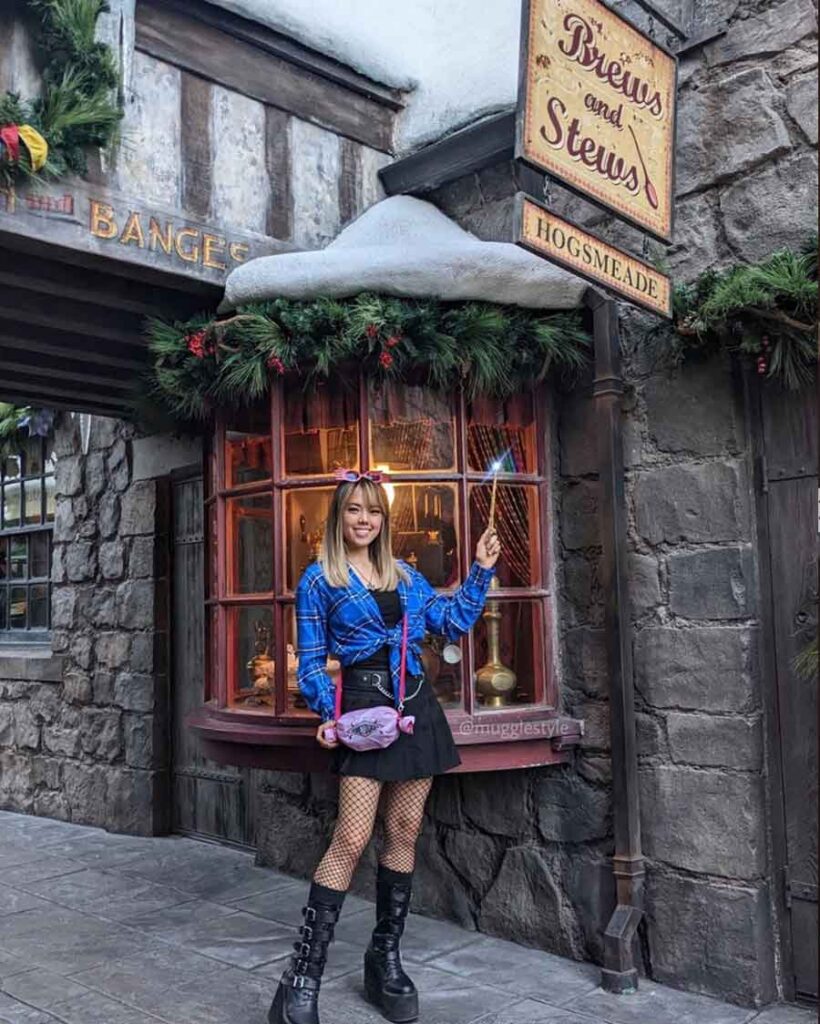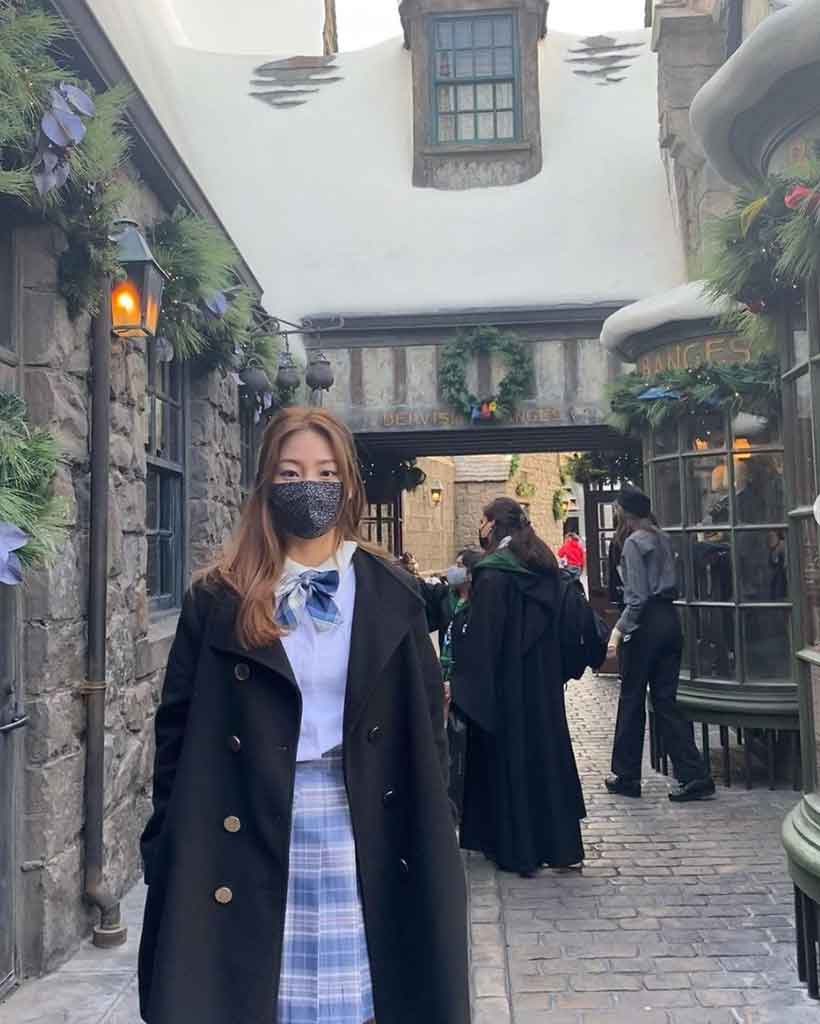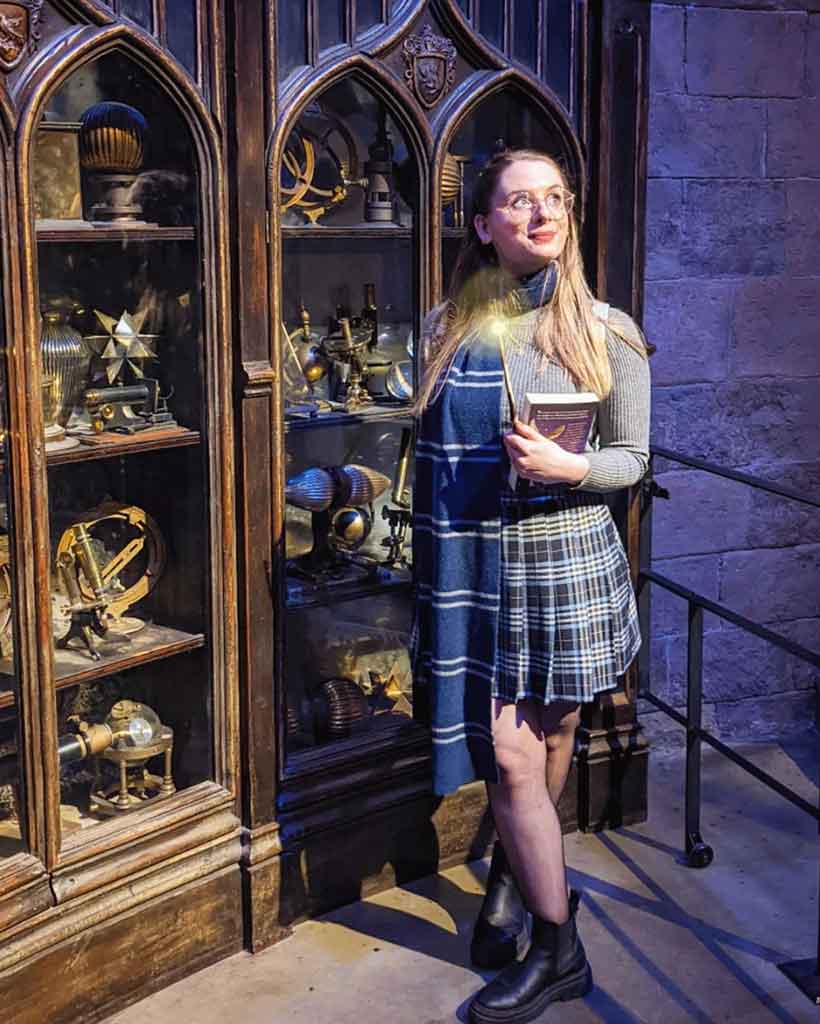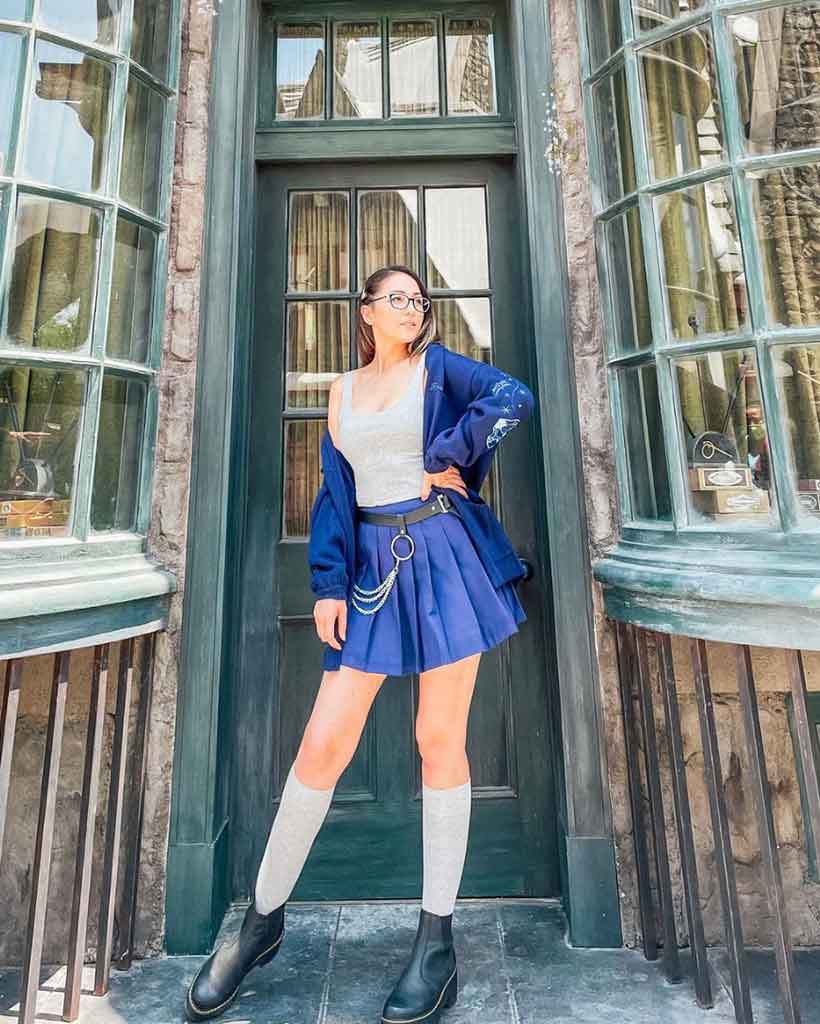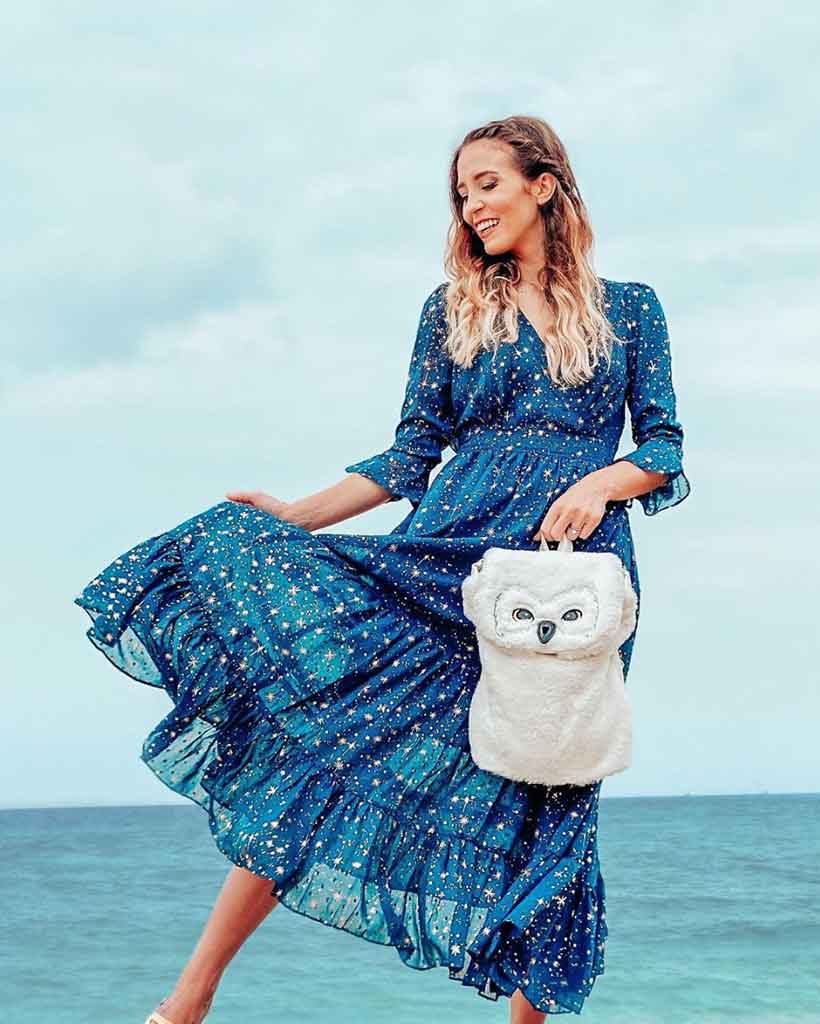 Pants
Basic Jeans and plaid pants will evoke that effortlessly cool yet smart Claw permanent mood.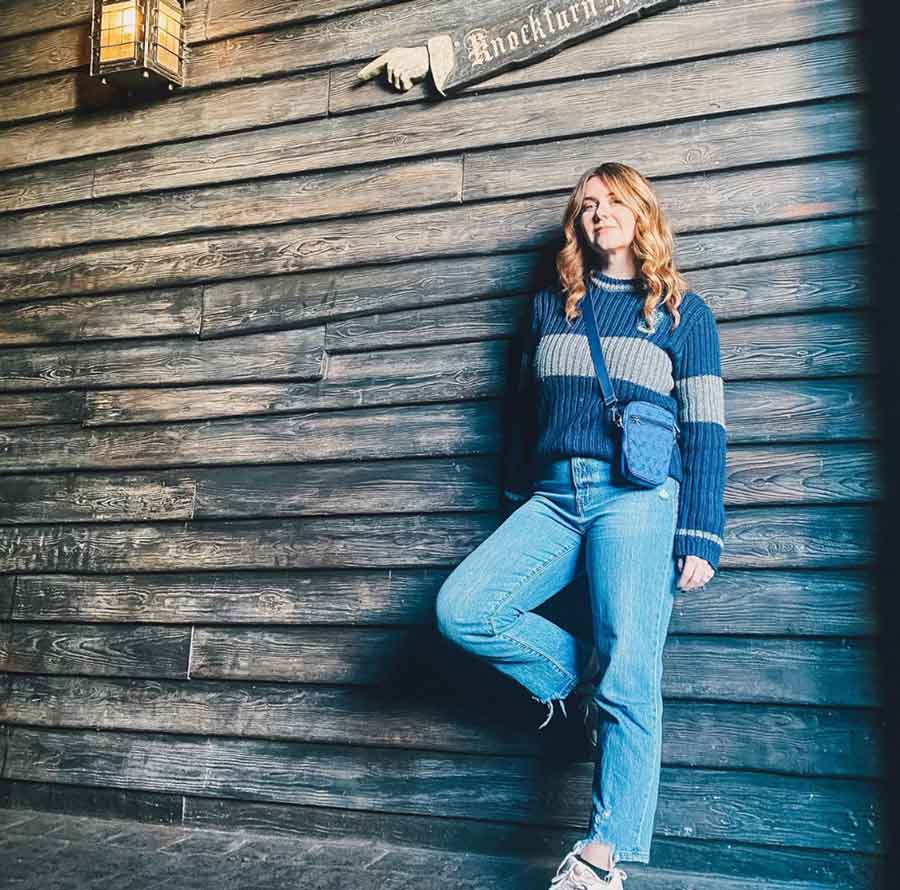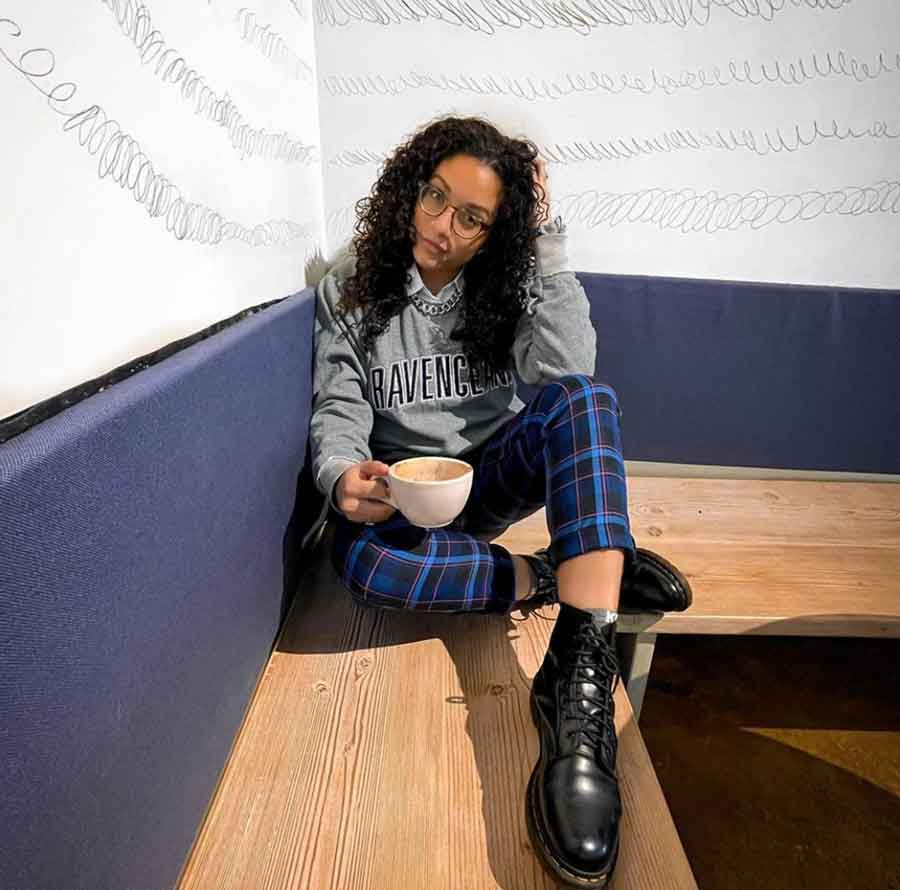 Sweaters sweatshirts and cardigans
Ravenclaw is a house that is also known for evoking the coziest vibes, so obviously, a cozy sweater or grandma cardigan also suits this house style.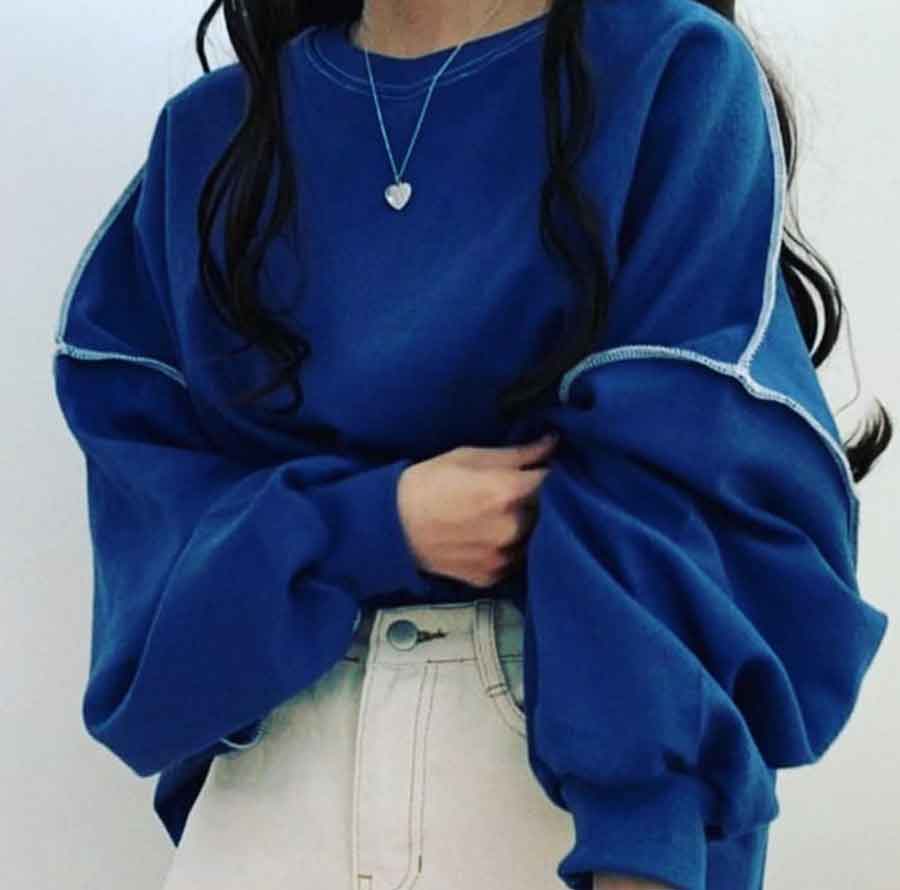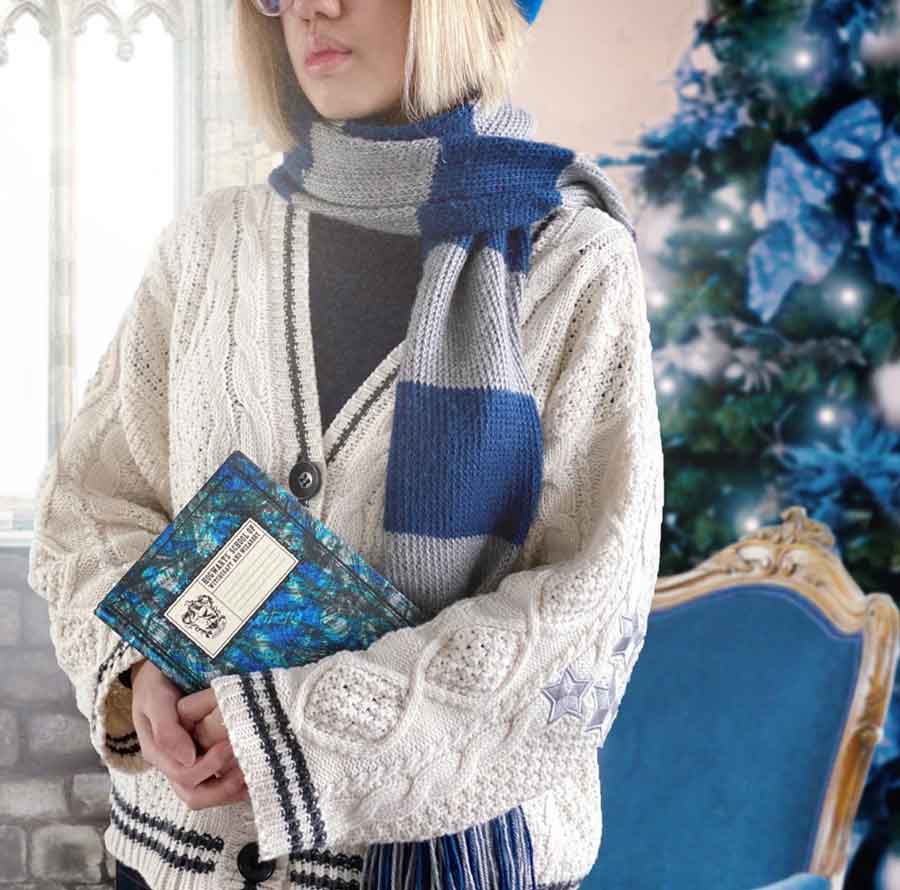 Ravenclaw costumes
---
Making outfits and clothing combinations that match the house vibes is a nice way to assume the aesthetic power into your own life and guide you toward the path of becoming who you really want to be. But to truly emerge in the fantasy, there is probably nothing quite like wearing a costume. Below are some costume ideas to embrace Hogwart's fantastic lifestyle.
The uniform
The Classic Hogwarts uniform, when it comes to Ravenclaw, comes with something cool/creative as an extra. It might be a sneaker from a cool brand, such as Vans or Converse, or colored hair.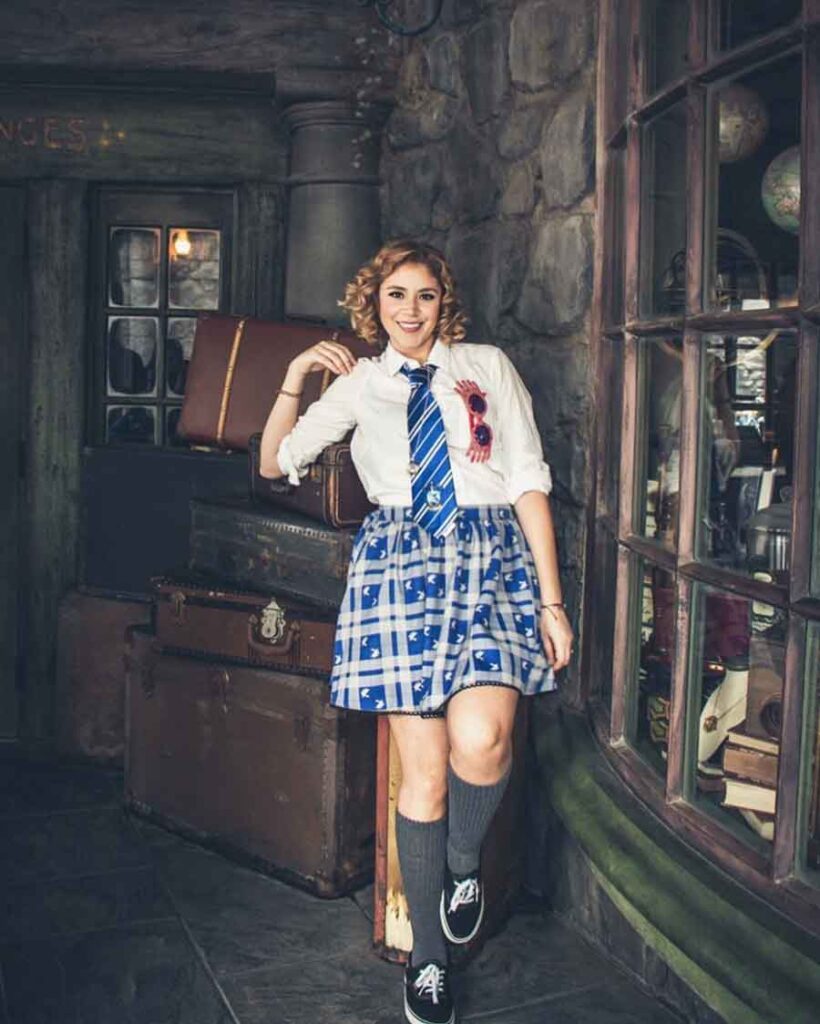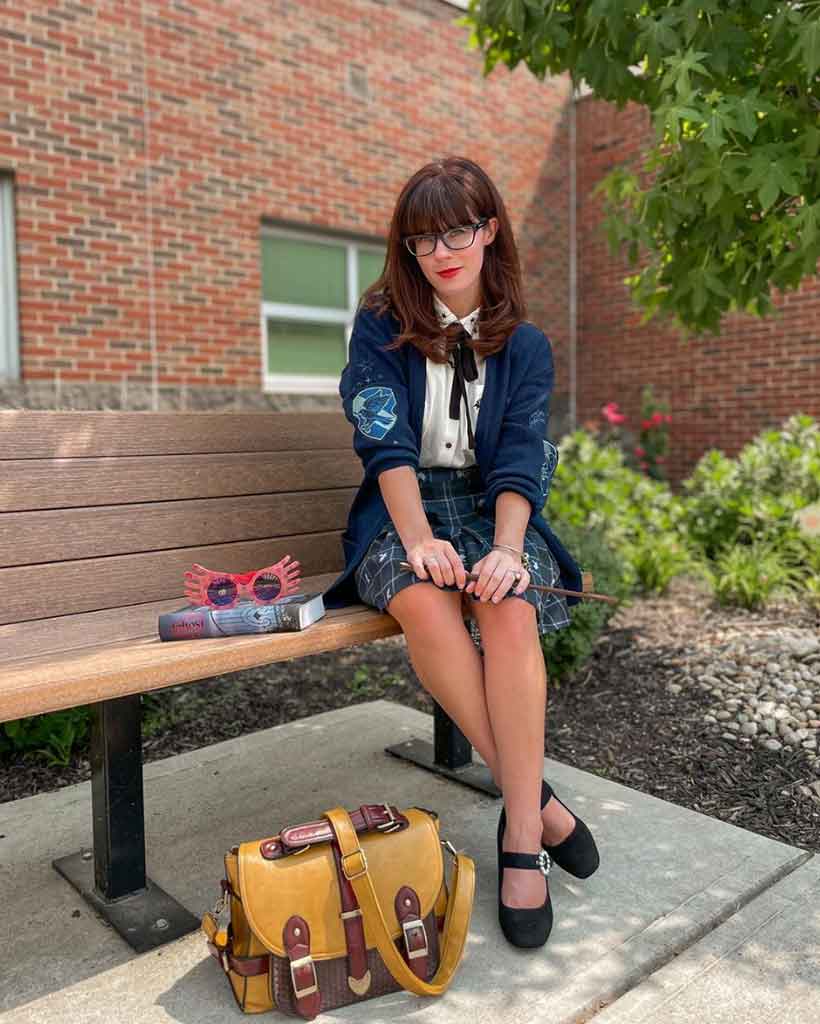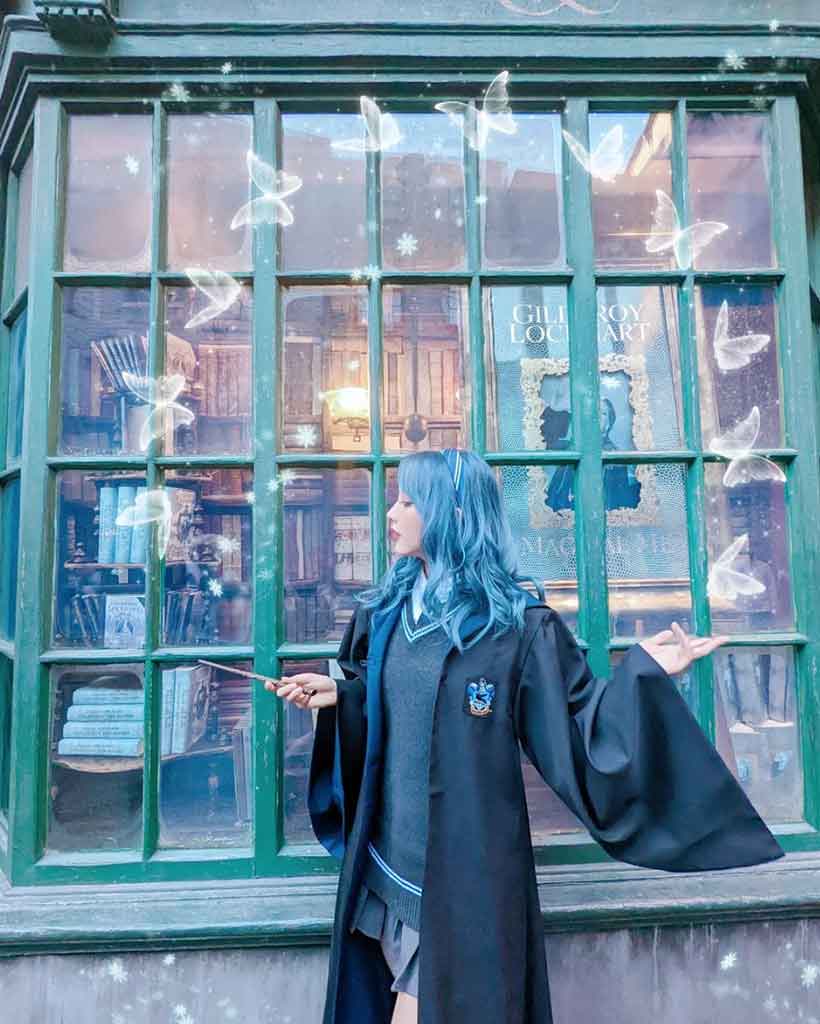 Rowena Ravenclaw costume,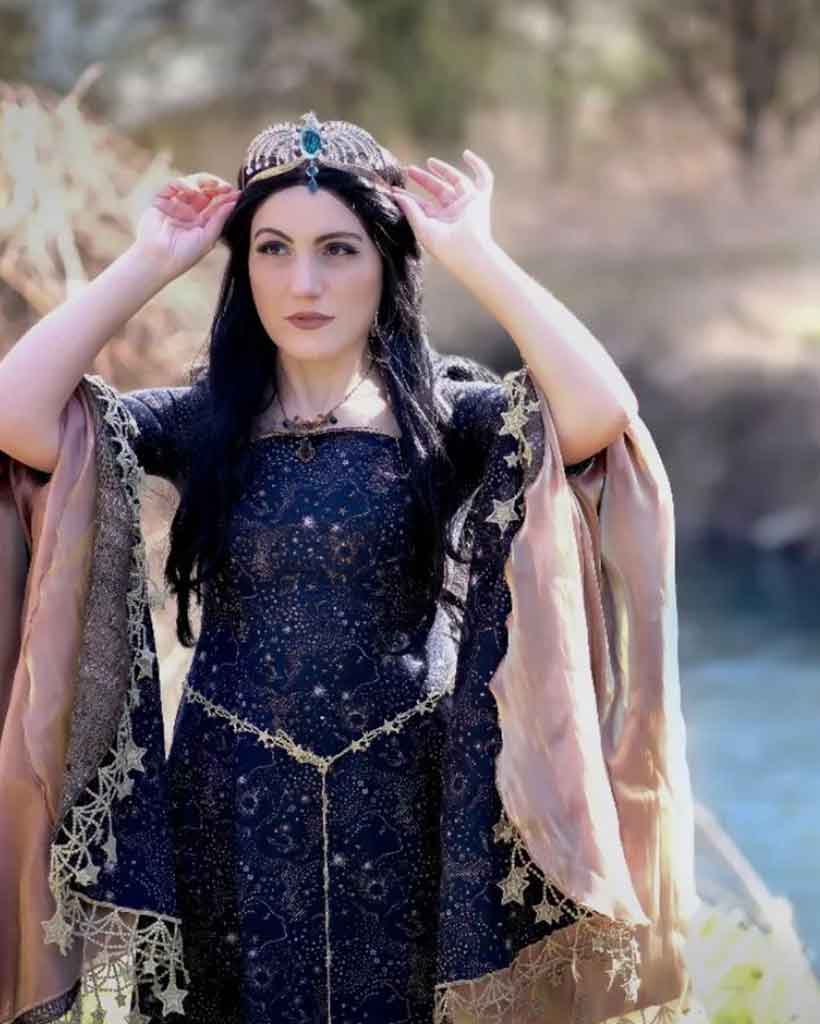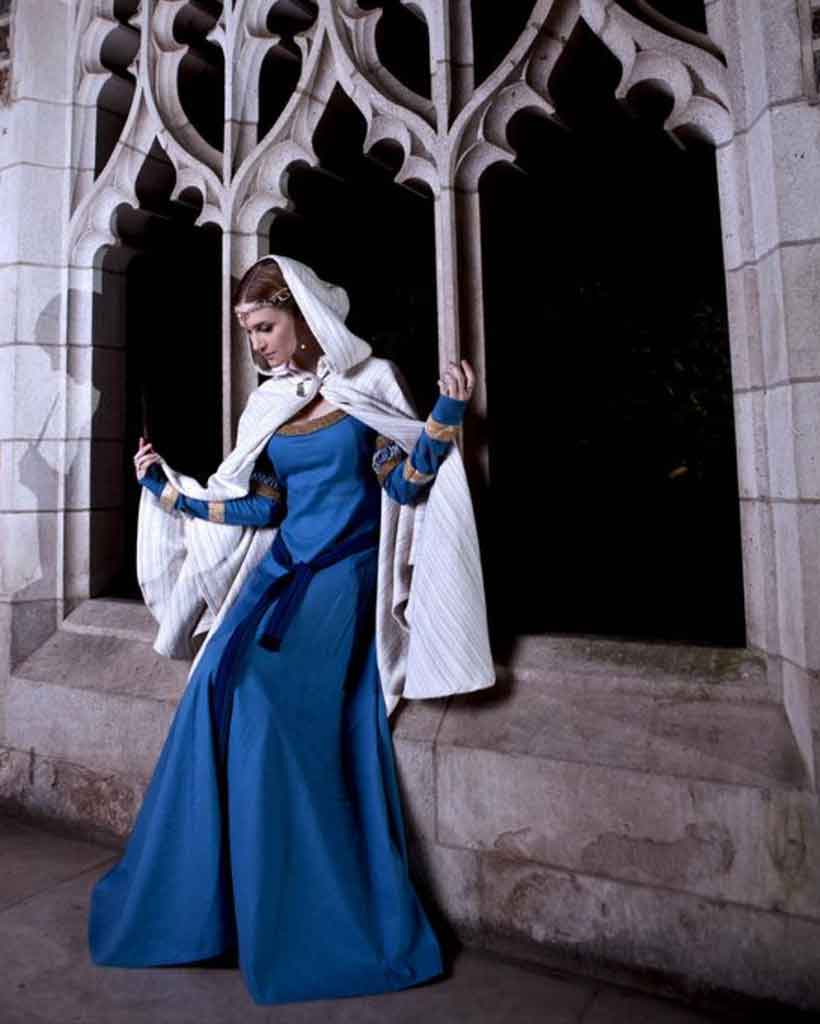 Ravenclaw Yule ball costume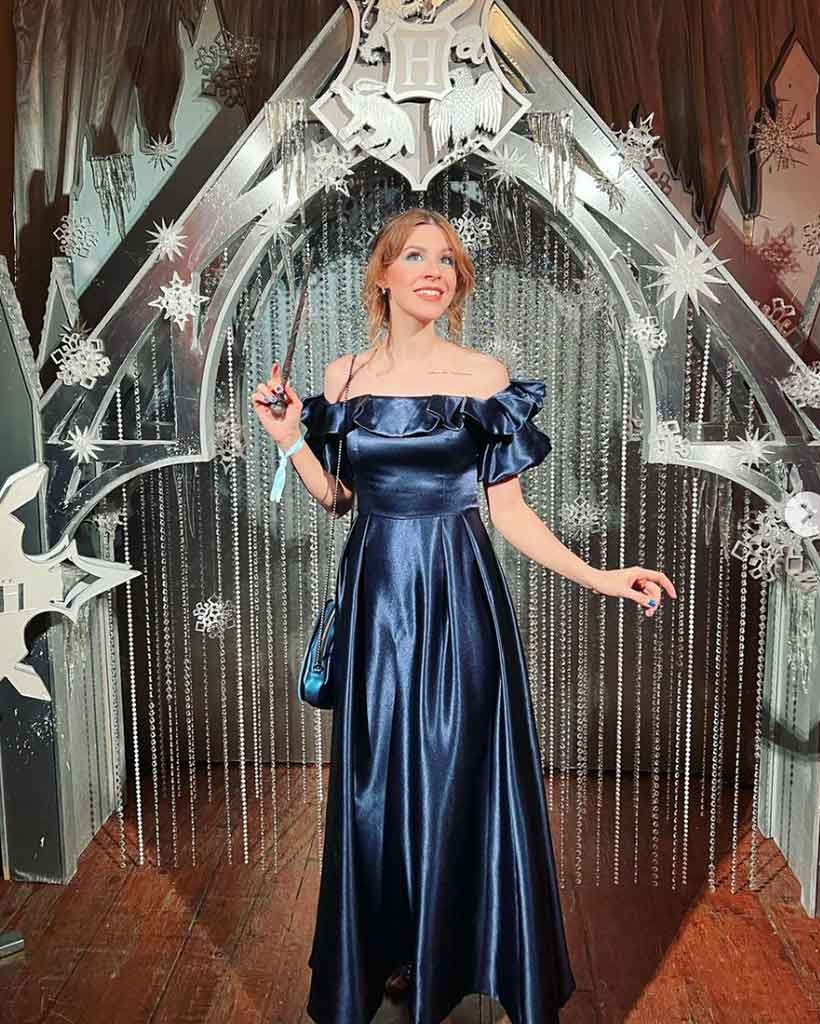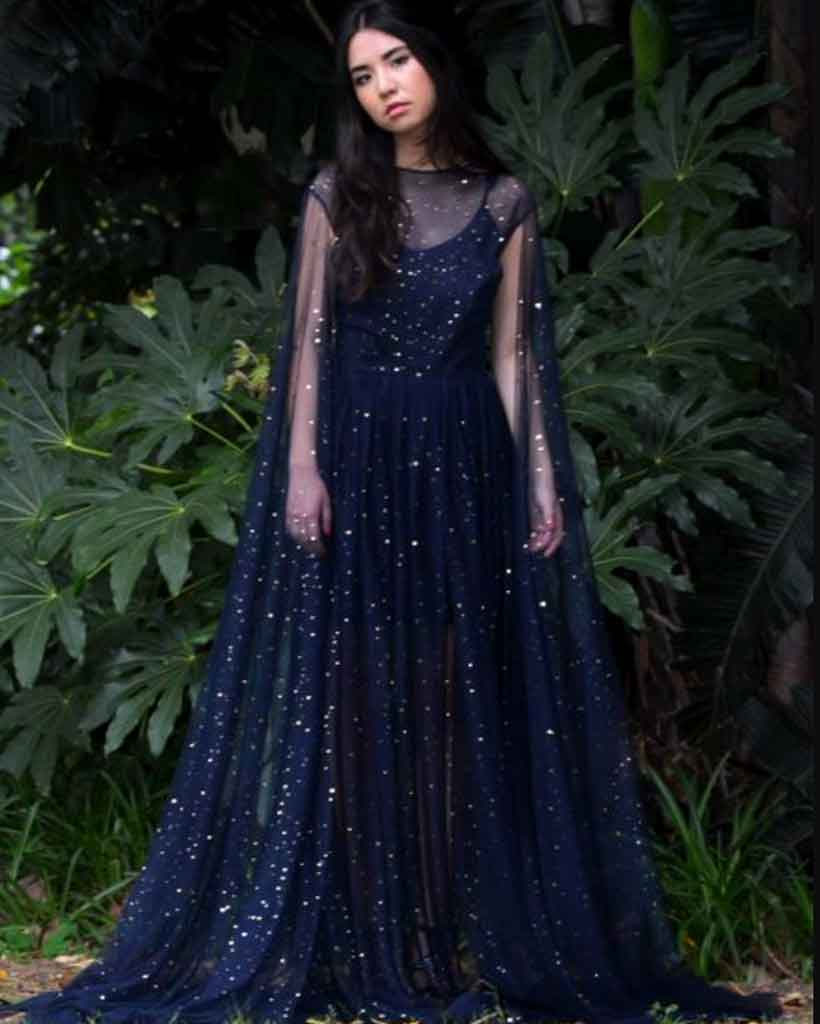 Shop the Mood: Ravenclaw Aesthetic Clothing & Shoes
When I write these aesthetic guides, I do my best to recommend clothing and outfits that are modern and wearable every day without looking like a costume.
To me, aesthetics is exactly about this: not displaying a bunch of Ravenclaw logos all over your outfit, but creating outfits that evoke the overall Ravenclaw mood.
Below, you will see some shoes & clothing that evoke these aesthetics to create your own Ravenclaw style.
✦ Check it out to discover what aesthetic outfit is a match to your current mood: 20 Types of Aesthetic Clothing to Discover your Style
Shop the Mood: Ravenclaw Themed Clothing
---
Of course, one can also be a super Ravnclaw proud person and want to clearly show the world where they belong to with themed clothes.
Ravenclaw Makeup
---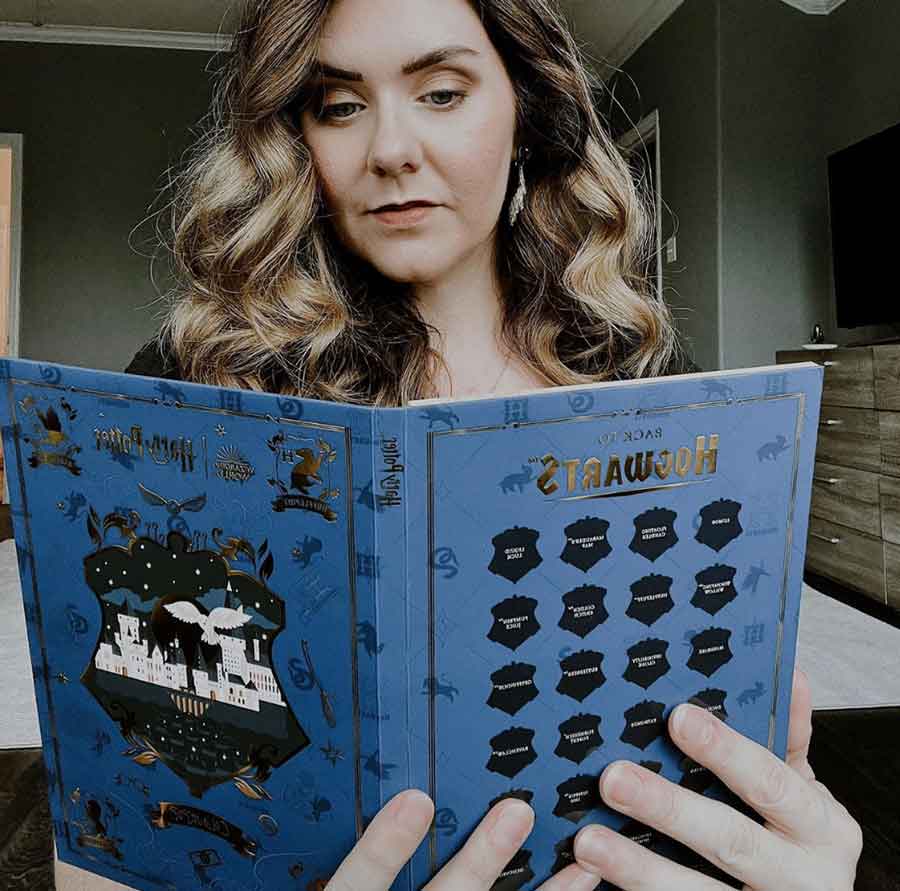 Ravenclaw Wallpapers
---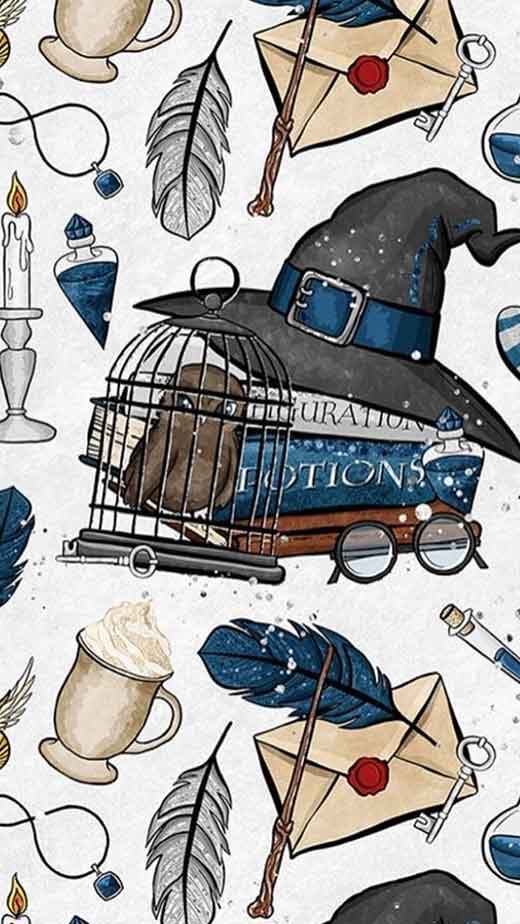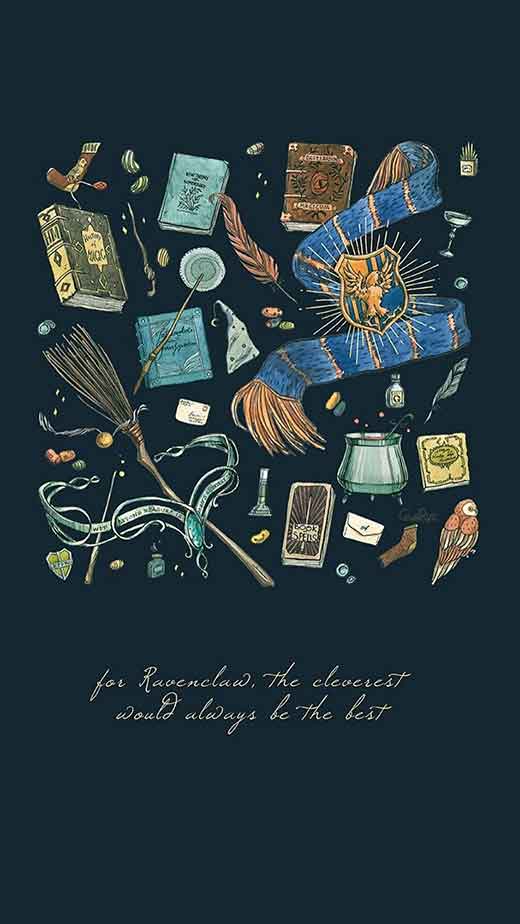 Ravenclaw Common Room Inspired decor
---