---
---
☾ Affiliate Disclosure: The Mood Guide celebrates women's moods and versatility. Even though we may earn a commission from some of your purchases, we encourage you to shop with the right intention. Focusing your energy on what you feel confident and comfortable in is empowering! ♥︎
---
Flowers are timeless. But there was a time when they were considered old people's stuff. Not anymore, not in the era of aesthetic photos, Pinterest, Tik Tok, and Instagram. And do you know why? Flowers look good in pictures and they mess with people's minds. They are like inducers because flowers are part of our deepest emotional fantasies of being loved and cherished. Ask every aesthetic TikTok influencer and they will have a few mood boards of flowers inspiration. And roses play a special part in the game. Traditionally, each color of roses has a meaning (and I get into the thick of it at the end of this post), but in the era of aesthetics, we can go the extra mile into picking bouquets of roses that will speak to your loved one's soul.
After all, we all wanna be seen and flowers are a thoughtful gift for any occasion, birthdays, Valentine's Day, Mother's day, wedding anniversaries, just because, graduation, thank you, you name it. In this post, we are going to show you how to pick not only the right color for each occasion but the perfect bouquet of roses for the most popular aesthetics like baddie, soft girl, cottagecore, art ho, dark academia, light academia, and normcore. And don't worry, if you have no idea what I'm talking about, I'll break it down in a failproof way.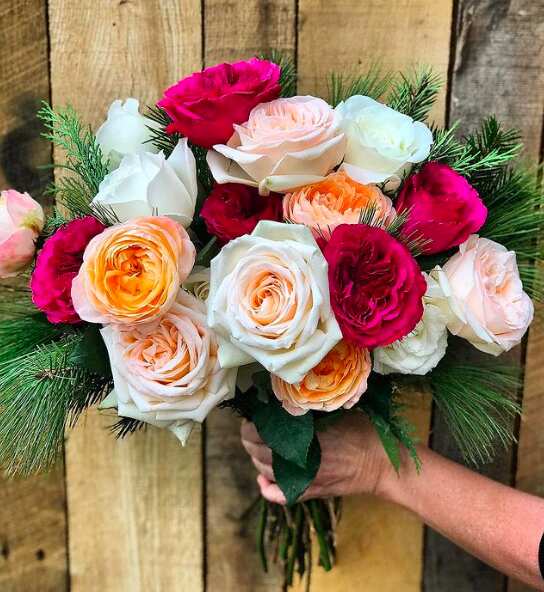 ---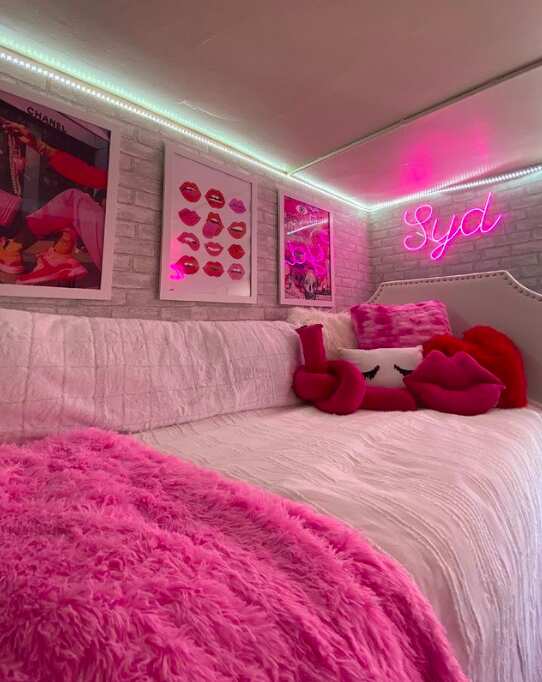 Don't you dare walk into a Baddie girl's life with anything less than the most expensive and luxurious red roses your money can pay for. Baddie girls are in charge of their own choices, they are positive about their bodies' curves, and they love luxury goods.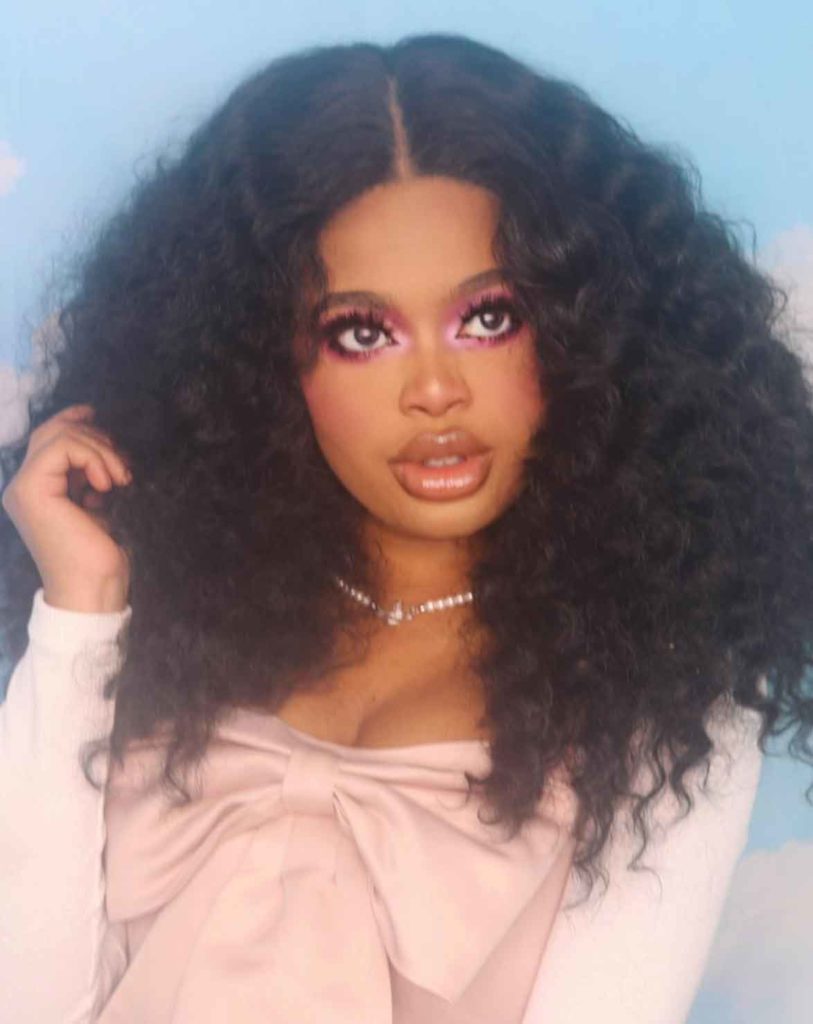 The Soft Girl lives in an etheral delicate paradise. Everything about her life is in soft pastel colors, mostly blush, and she is a romantic at heart. She has white or light pink nails, girly clothes, and a princess room. Give her a pastel bouquetwith blush roses, lavender, and white flowers and watch her sweet smile open up.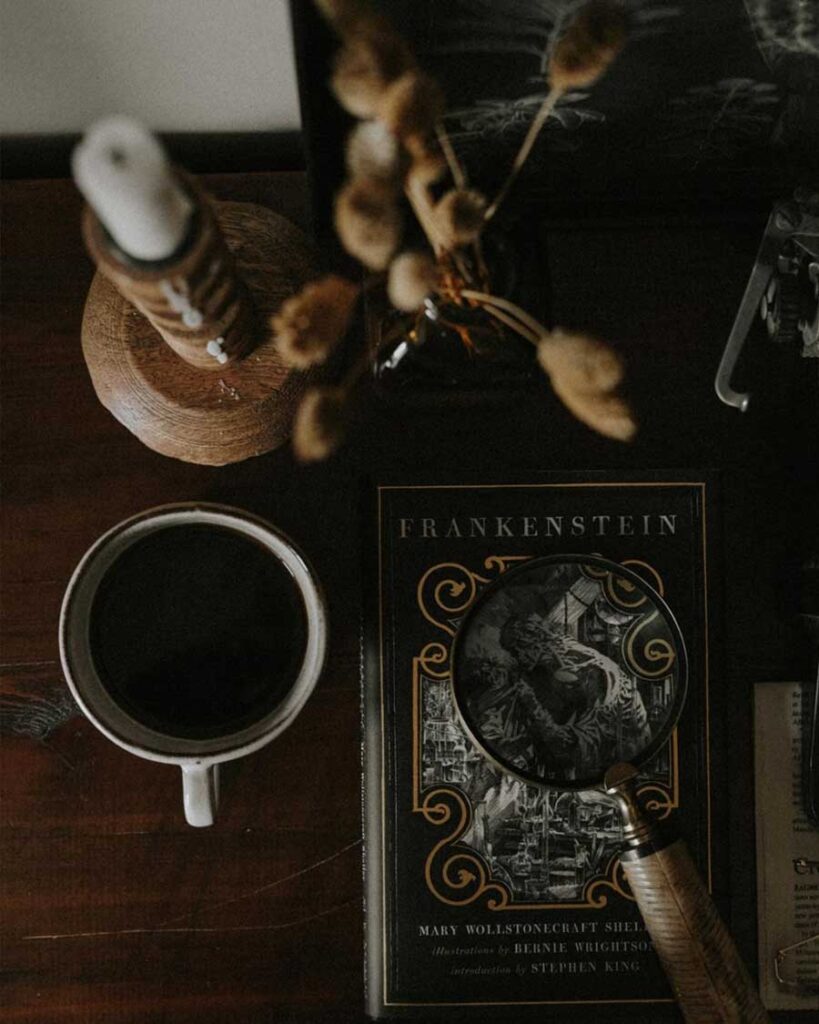 Don't be fooled by the moody life of your favorite nerd who lives in dark libraries, and loves rain and coffee. Under those dark oversized tweed blazers and chunky mary janes lives a sensitive soul who would love and Edgar Allan Poe inspired forever black rose. No natural flowers for Dark Academia, after all they are not willing to let tons of light get into any room.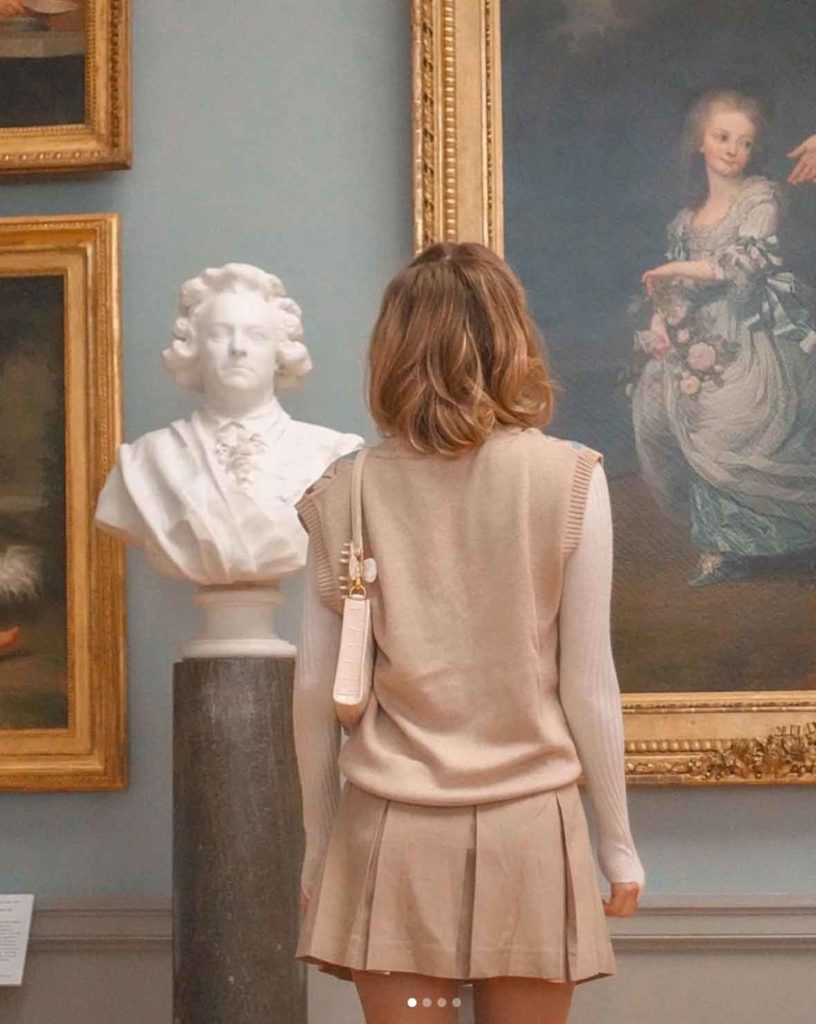 Light Academia is the bright version of dark academia. It's all about the academic environment but in shades of white and beiges. It's elegant and sophisticated, like old school academics. Gift your light academia girl with white orchids. It will match her color pallet and add an intellectual vibe to the room.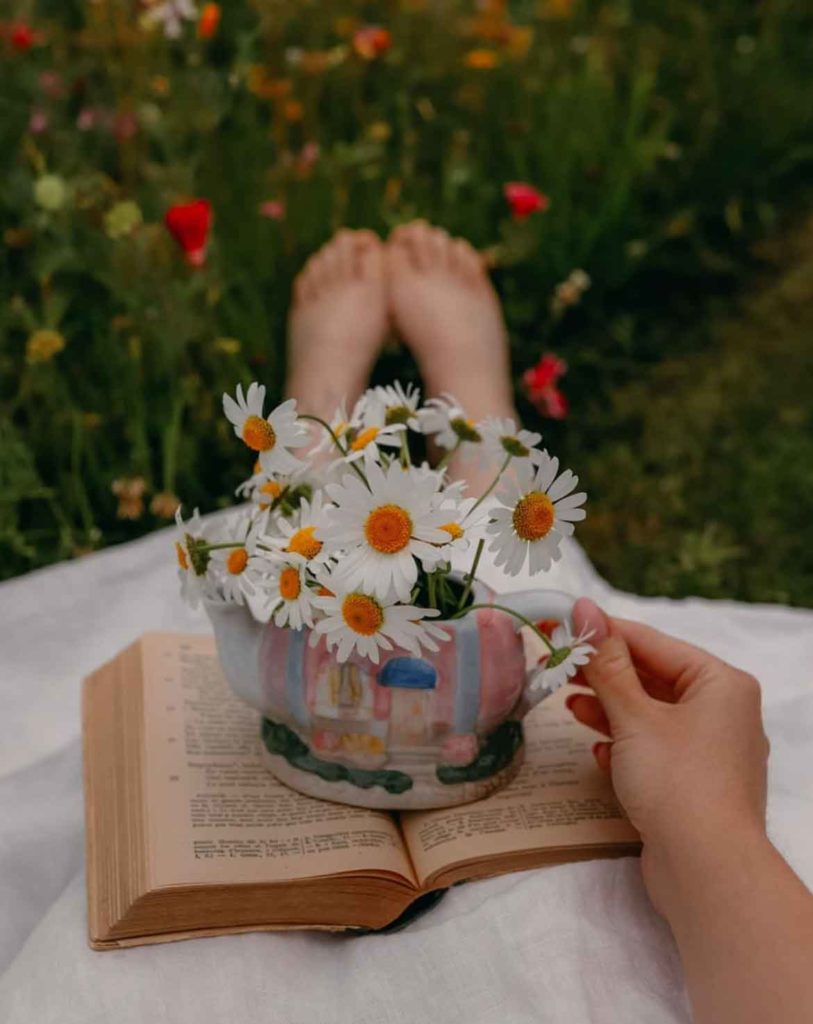 As much as cottagecore girls are all about living in harmony with nature, therefore, they will love any sort of plants you give them, daisies are the most symbolic flowers for this aesthetic. And make it as simple and natural as possible. A bouquet of white and yellow daisies wrapped in brown paper will go a long way with your cottagecore loved one.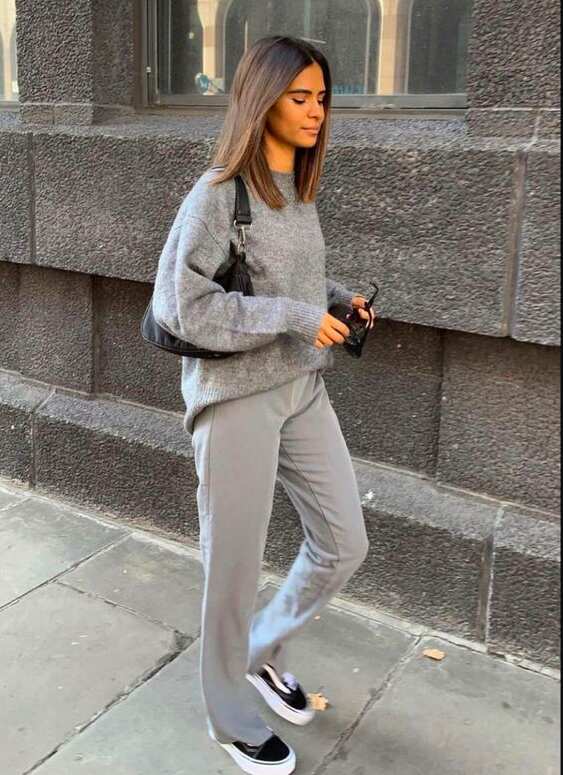 The normcore girl does not want to be the center of attention. Therefore, she will dress in a way to look low profile and discrete. She is in the opposite spectrum of the baddie girl. To enchant a normcore girl, go with a small bouquet of white calla lilies. They are not full of emotion like roses or bucolic like daises and they are right on point for a basic person.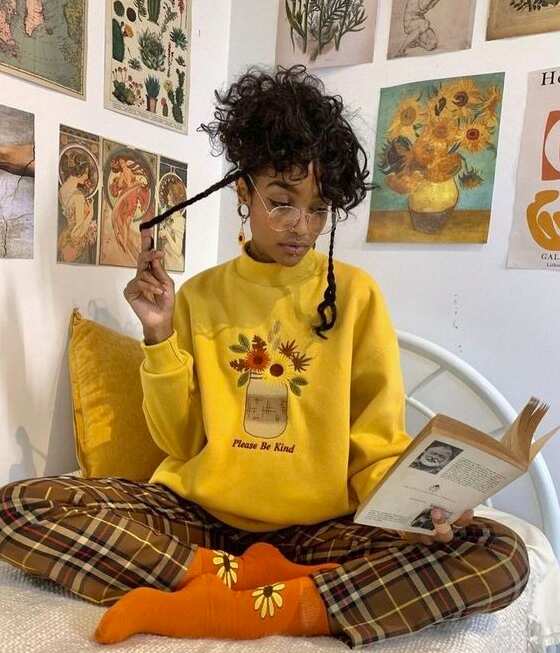 The Art Ho aesthetic started among the black and LGBTQ+ community on Tumblr and it's all about living a creative life and expressing yourself through art. OF course, they take a lot of inspo from the 70s and hippie aesthetics, after all, it was the most creative and free decade of the XX century. Get your Art Ho girl the most imaginative, colorful, and a fun bouquet of flowers you can find, but make sure it has a sunflower on it!
What do the colors of roses mean?
---
White Roses Bouquets
White roses symbolize new beginnings, no wonder they are so popular at weddings.
Best occasions to gift white roses bouquets:
Weddings, birth, reconciliation, new job, open house, recovery, graduation, and baptisms.
When to decorate with white roses:
Use white roses in your house decor when you want to create a peaceful atmosphere. Aesthetically, white roses will evoke a chic and sophisticated mood.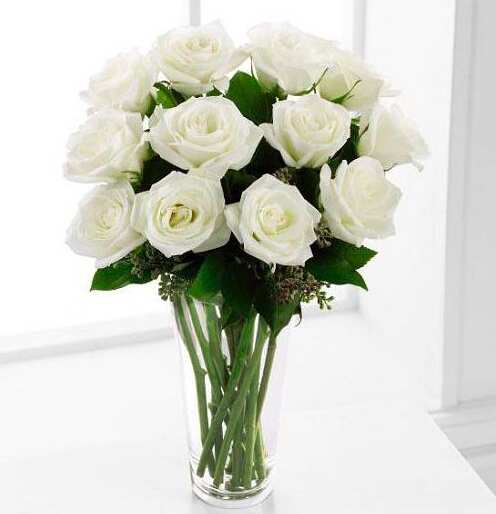 ---
Yellow Roses Bouquets
Yellow roses symbolize care and friendship. They are the most neutral, borderline formal, rose color to send as a gift and they make a great combination with sunflowers.
Best occasions to gift yellow roses bouquets:
Friends' birthdays, recoveries, female boss (most men don't feel comfortable receiving roses of any color).
When to decorate with yellow roses:
Yellow roses will bring warmth and joy to any room. So use them during peak winter and whenever you need a pick-me-up.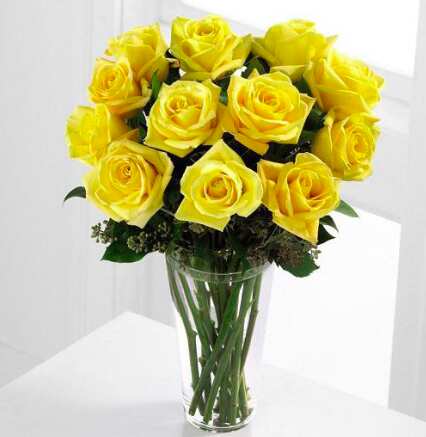 ---
Pink Roses Bouquets
Pink roses are the sweetest way to demonstrate admiration and appreciation. They can be romantic or not so make sure you have a clear relationship status with whoever you send pink flowers to.
Best occasions to gift pink roses bouquets:
Mother's day, Valentine's day, and wedding anniversaries (combined with red roses), best friends, moms, daughters, aunts, grandma's birthday
When to decorate with pink roses:
Spread pink roses all over your house when you want to create a soothing and sweet atmosphere or when you want to connect with your feminine divine.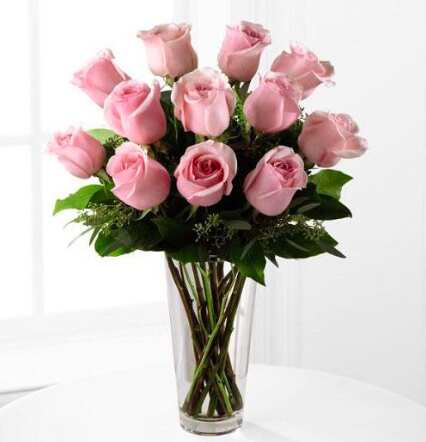 ---
Red Roses Bouquets
Red roses are flowers of love, passion, and romance.
Best occasions to gift red bouquets:
Any romantic occasion. Valentine's Day, wedding anniversary, just because (my favorite). Only send red roses to a person you already have a romantic relationship with or you're respectfully flirting with.
When to decorate with red roses:
Make red roses arrangements when you want to lift your self-love or create a high-energy environment. Also, bring red roses in when you need to awaken your feminine energy and connect with your sensuality and intuition.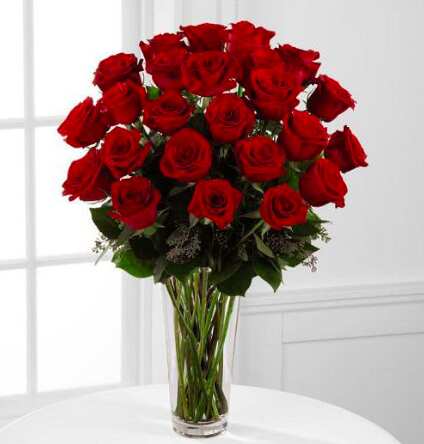 ---