The pretty HD Flower iPhone wallpaper ideas in this post are undoubtedly one of the most beautiful background options for those who love everything floral. The colors, shapes, and scents of flowers make us happy, which means that any time of the year is an excellent time to have a gorgeous aesthetic floral wallpaper on your iPhone screen.
---
For more Aesthetic Wallpapers:
60+ Best Aesthetic Wallpapers for iPhone for Every Mood
For more Spring related Wallpapers for iPhone
55+ Aesthetic Spring Wallpapers for iPhone
Lovely Cottagecore Wallpaper Ideas for your Phone
Bee Wallpapers for iPhone (Bee hive, Honey & more)
40 + Whimsical Butterfly Wallpapers for iPhone
Aesthetic Yellow Wallpapers for a Cheerful iPhone Screen
---
Flower Aesthetic Wallpapers X Flower Wallpapers
---
Aesthetic images are images that induce insight and meaning into the mere beauty of the physical form. A flower might just be pretty, or it might evoke a process of blooming or true love. On this site, we look for the most aesthetic images to help you find meaning in products, lifestyle & wallpapers.
To learn more about Aesthetics: What is Aesthetic? The Ultimate List of Aesthetics and their Meanings
---
Flower Wallpapers: Roses
---
Roses are one of the most popular flowers, and the aesthetic wallpapers with roses for iPhone are delicate and lovely.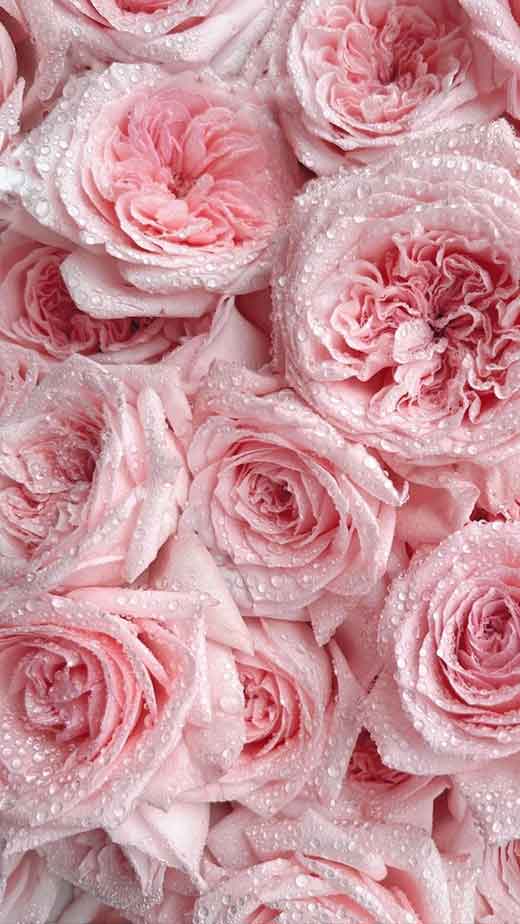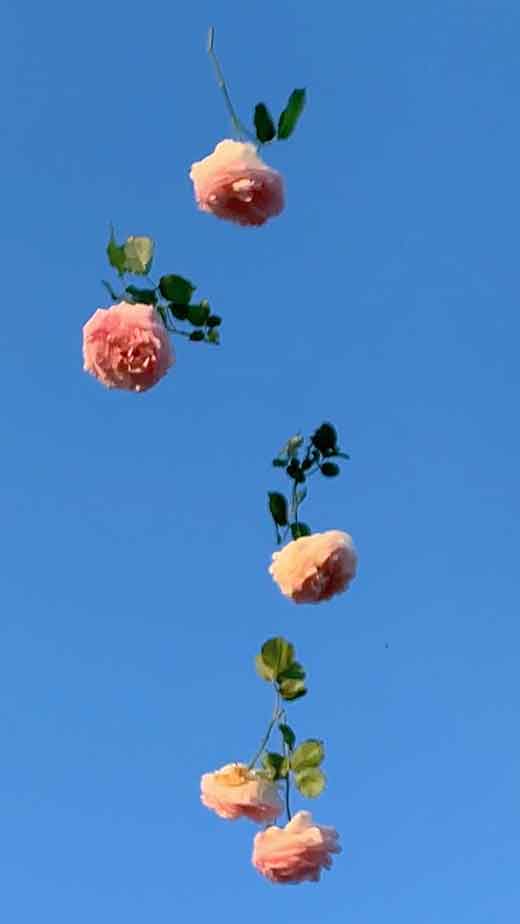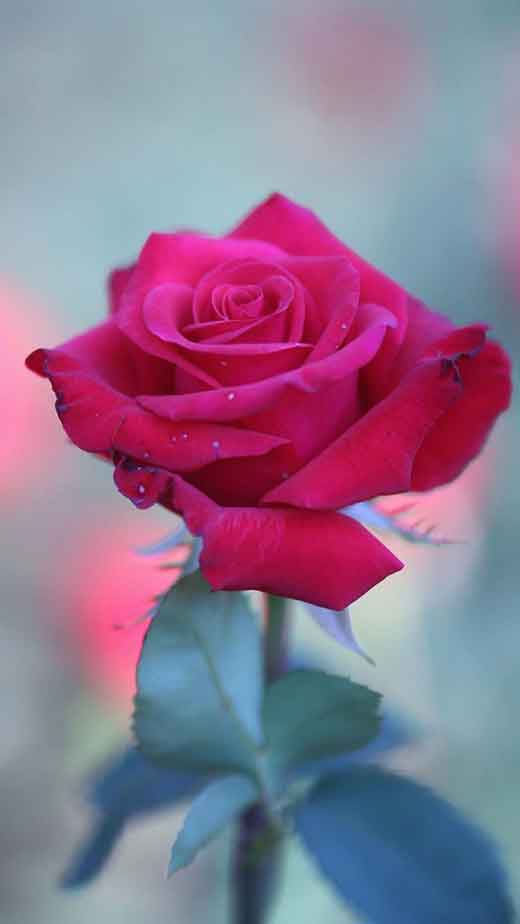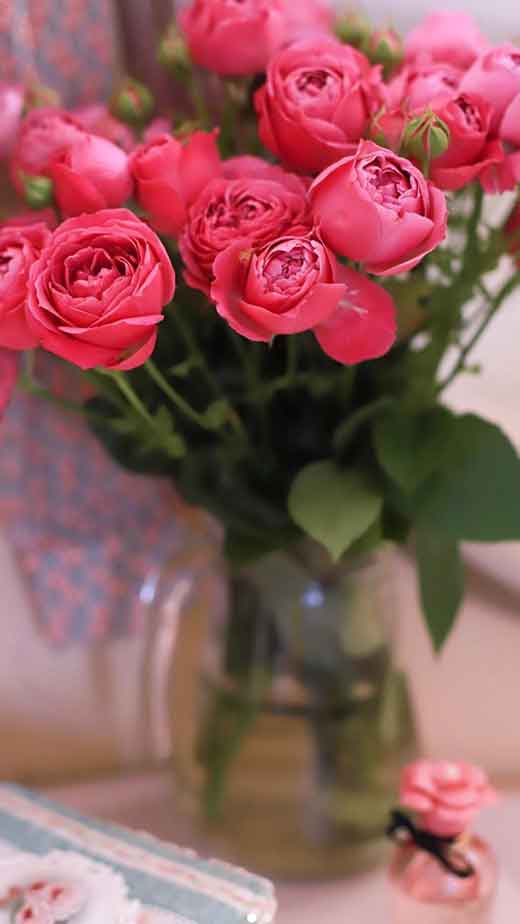 ---
If you love the rose aesthetic:
---
Flower Wallpaper: Nature
---
There are many other gorgeous flowers in nature, that when properly combined, can evoke in us a huge variety of positive feelings.
Check this out for more 40+ Joyful Sunflower Wallpapers for iPhone
---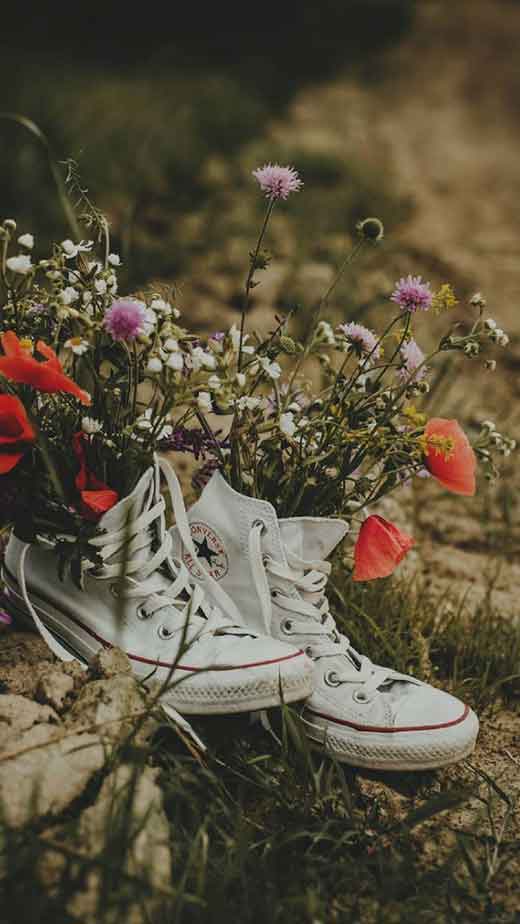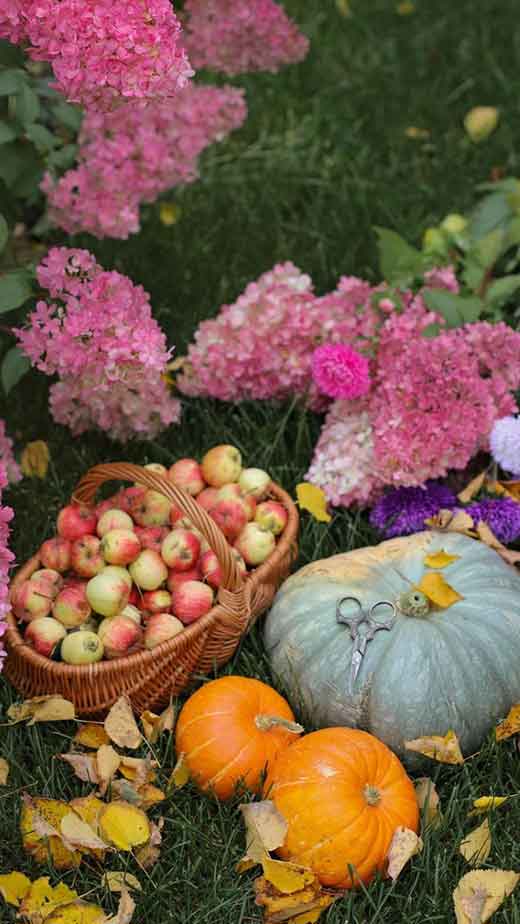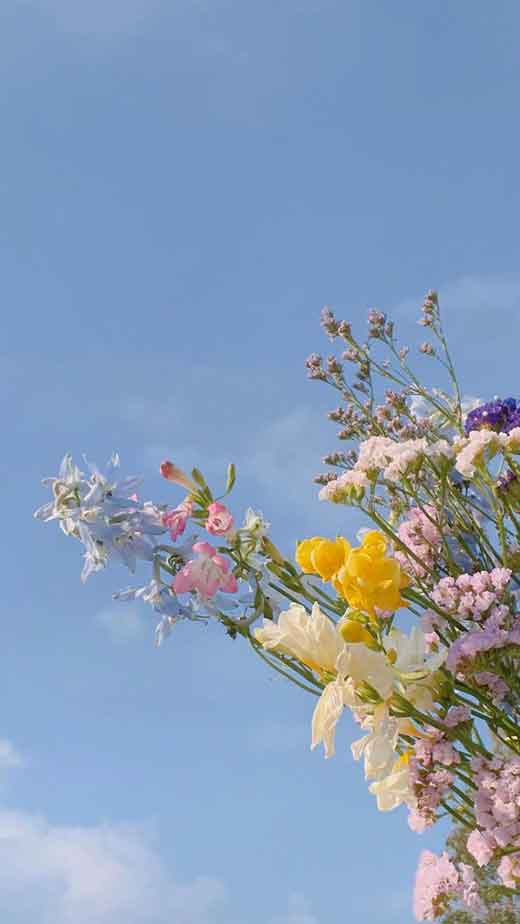 Sunflower Wallpaper for iPhone
---
Sunflowers are a cheerful background option for iPhone. From vintage sunflower aesthetic wallpapers to artsy illustrations, a Sunflower background is probably one of the most popular options for floral wallpaper, especially during springtime.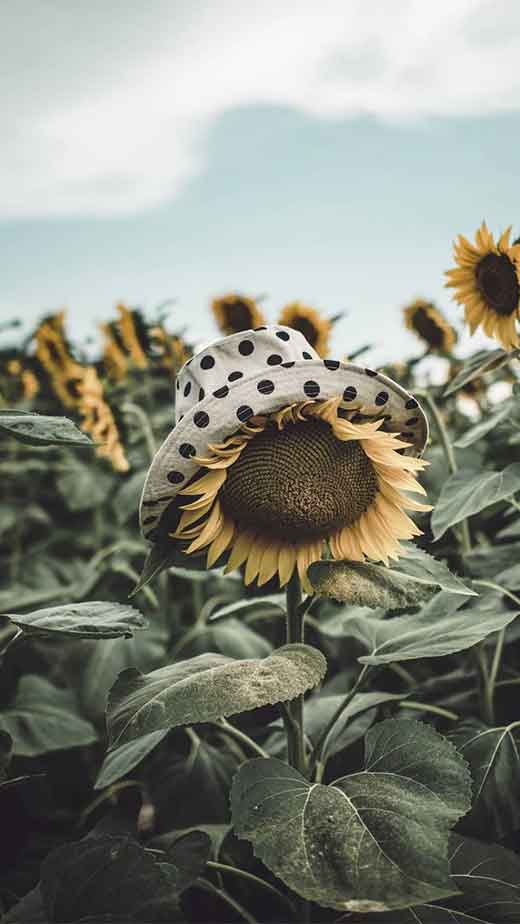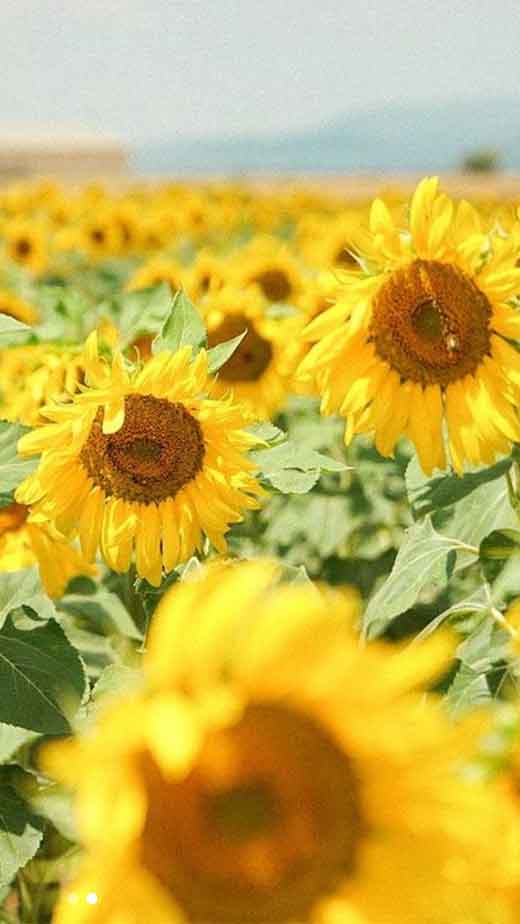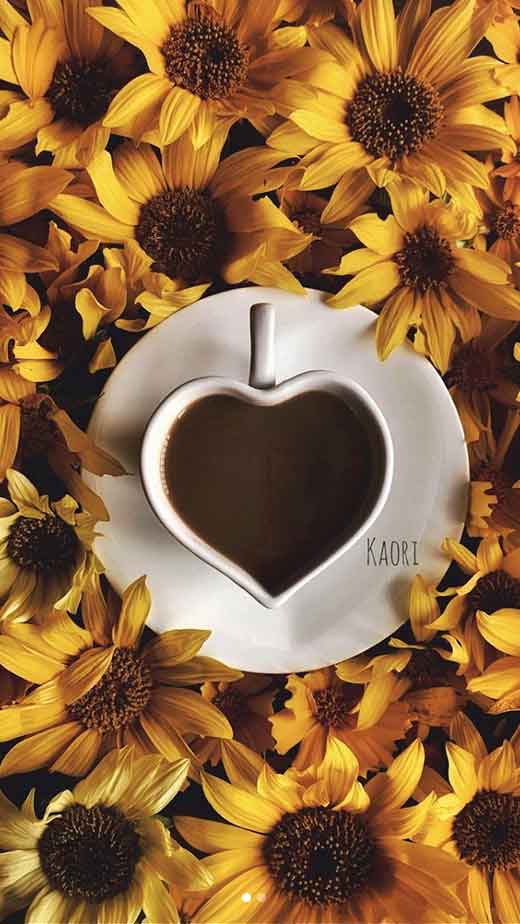 Vintage Flower Wallpaper for iPhone
---
Vintage aesthetic flowers evoke the feeling of a kind of love that we all want to feel but somehow feels impossible…Is a romantic, innocent, and pure nostalgia on your lock screen.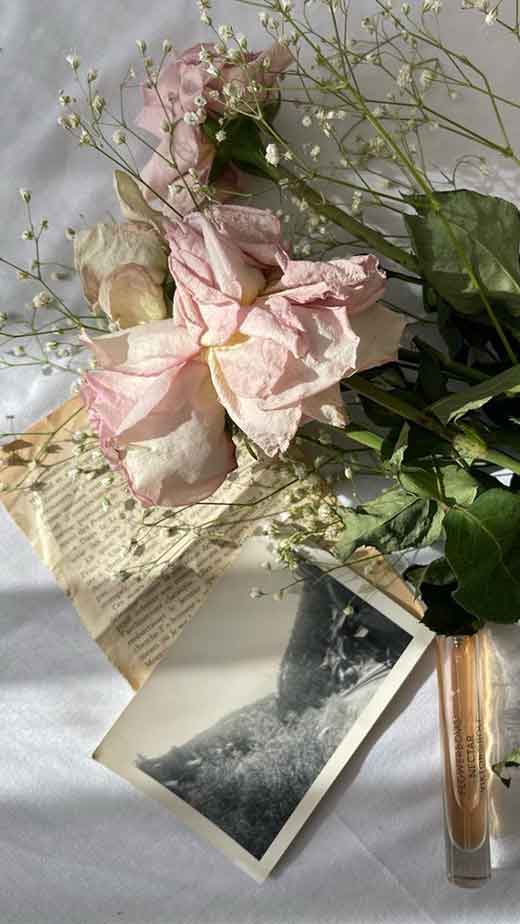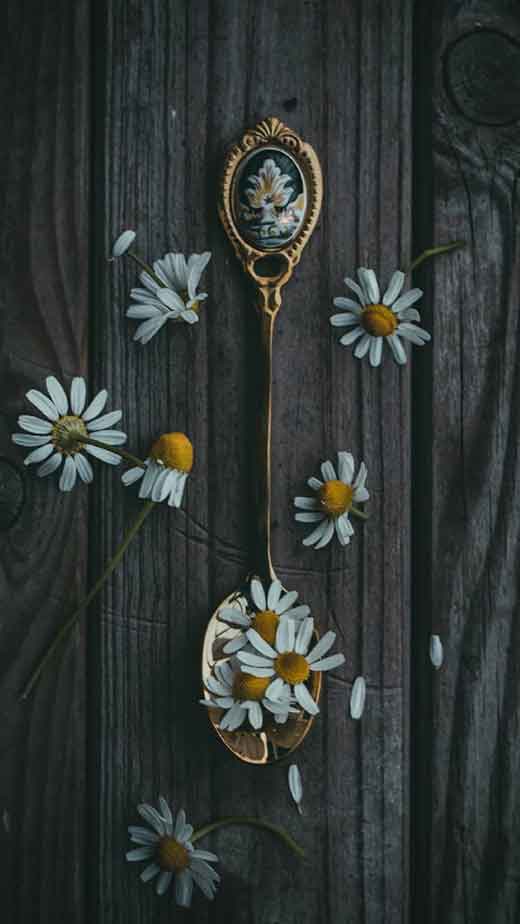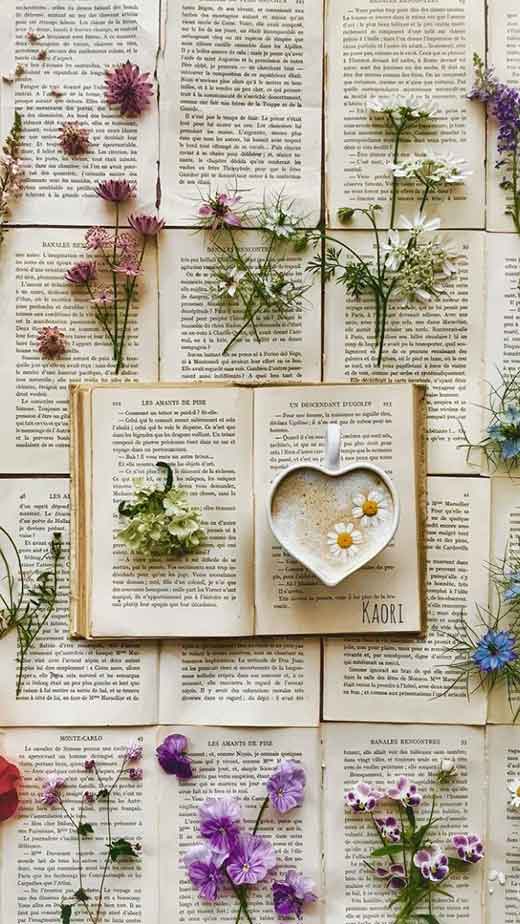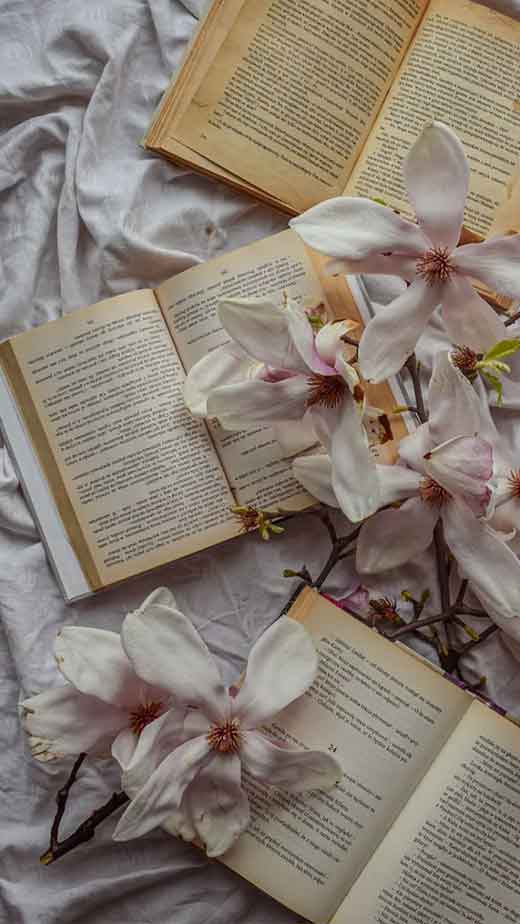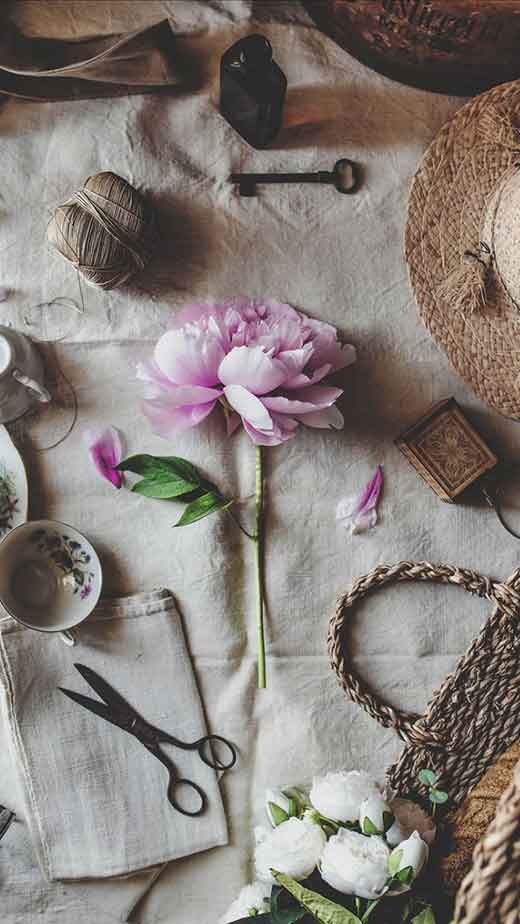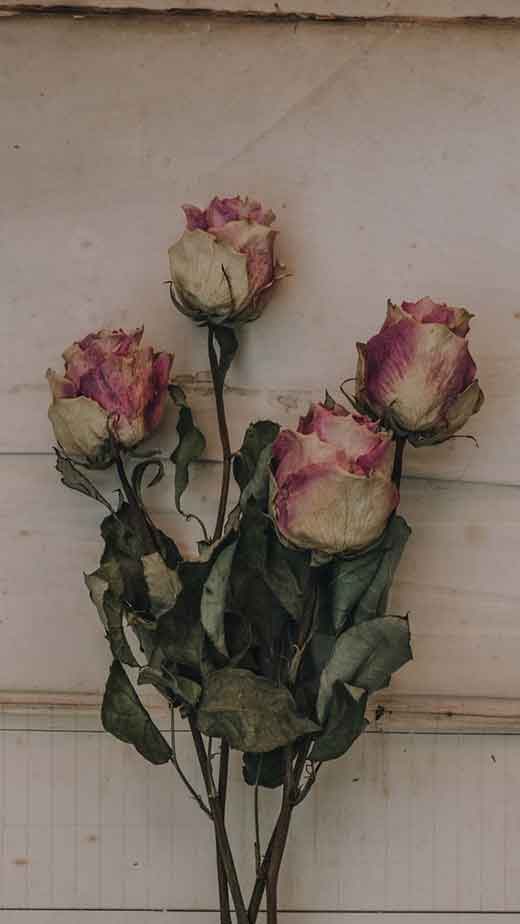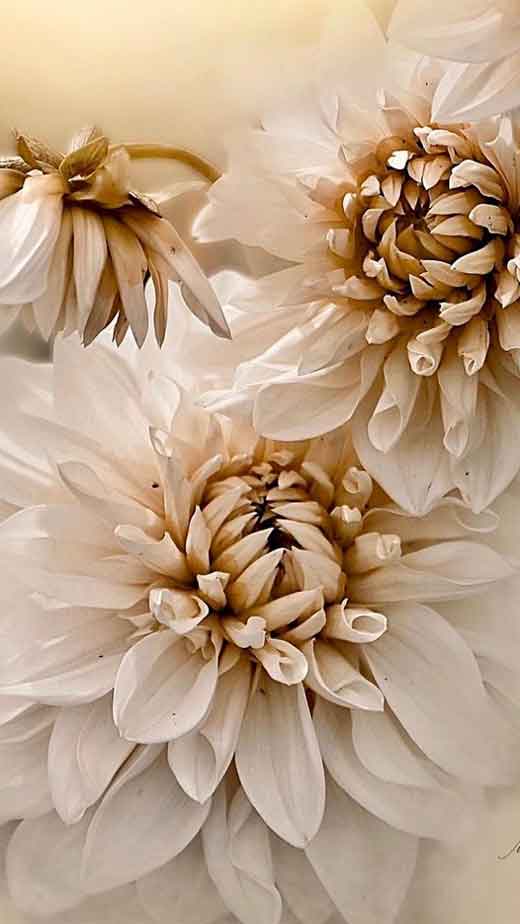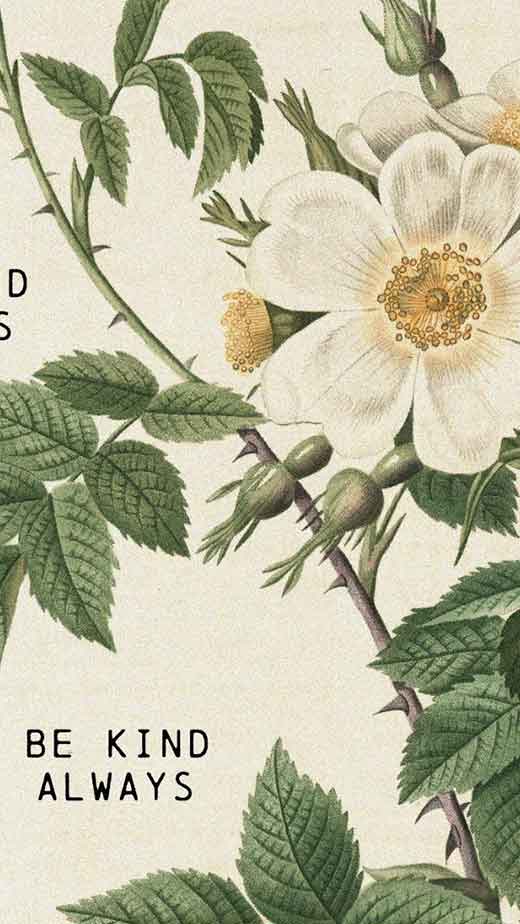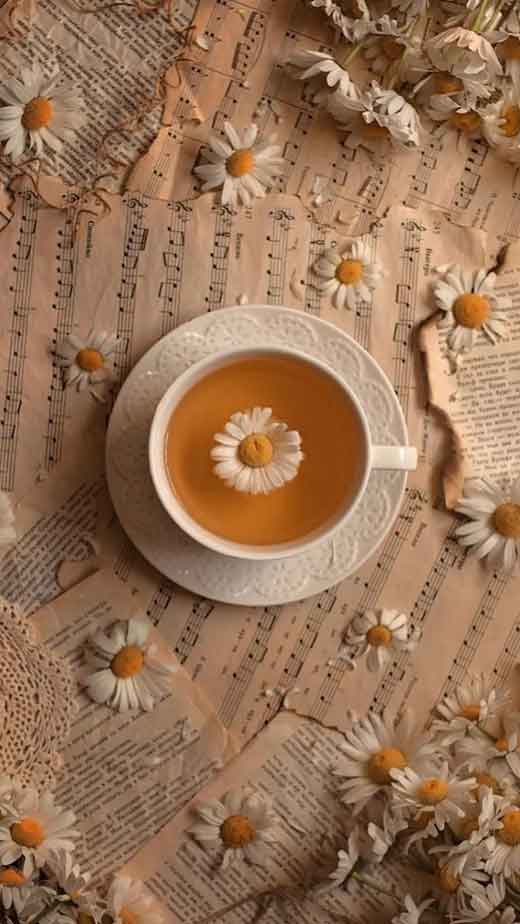 Floral Painting Wallpapers
---
An even more powerful way to travel to the past is with antique aesthetic floral paintings for the phone background.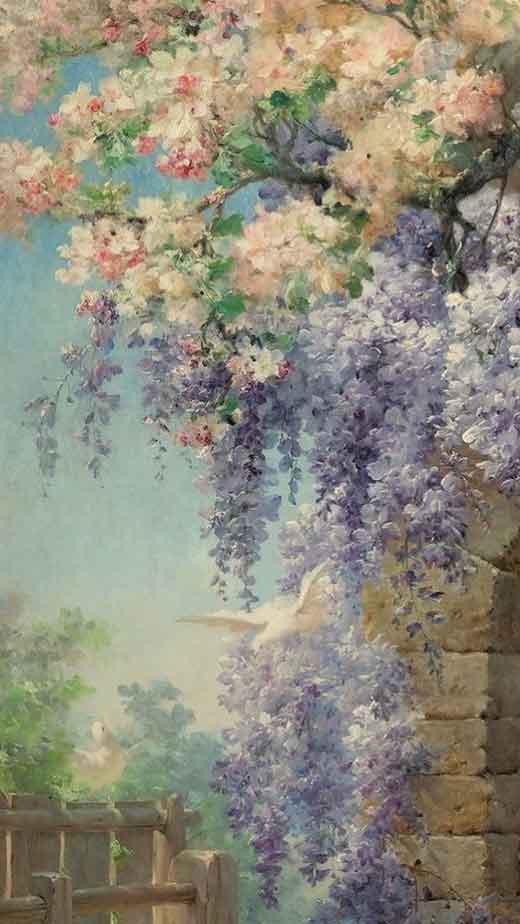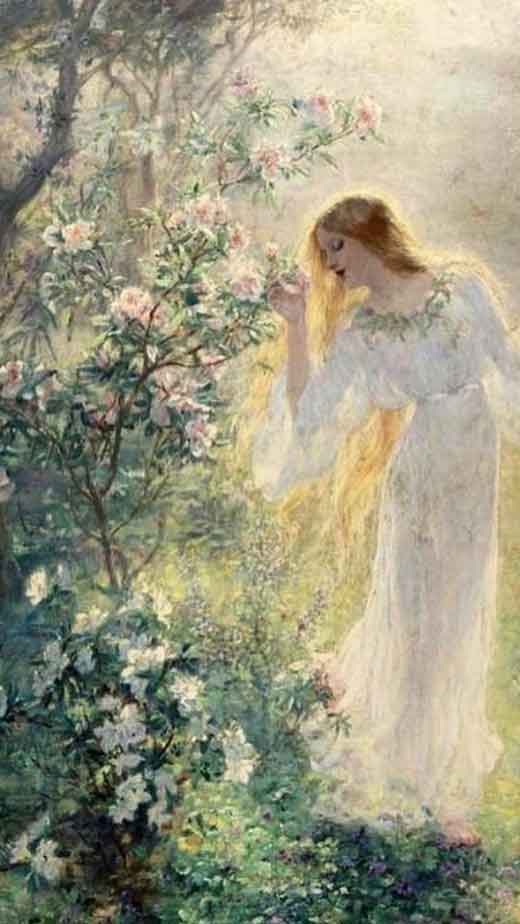 Pink Flower Aesthetic Wallpaper
---
Flowers are the symbol of love and pink is the color of love so of course, the combination of both is one of the most powerful aesthetic wallpapers for your phone. With other details such as silk and water drops, this imagery becomes even more powerful.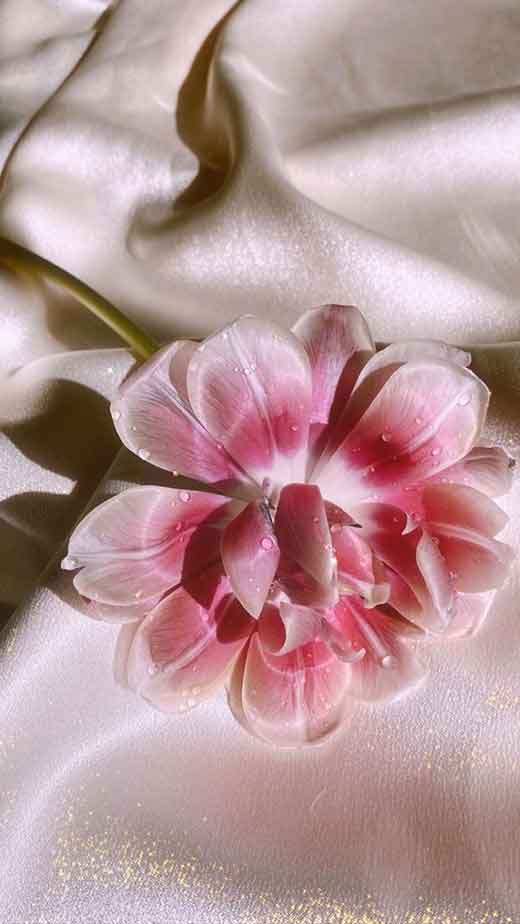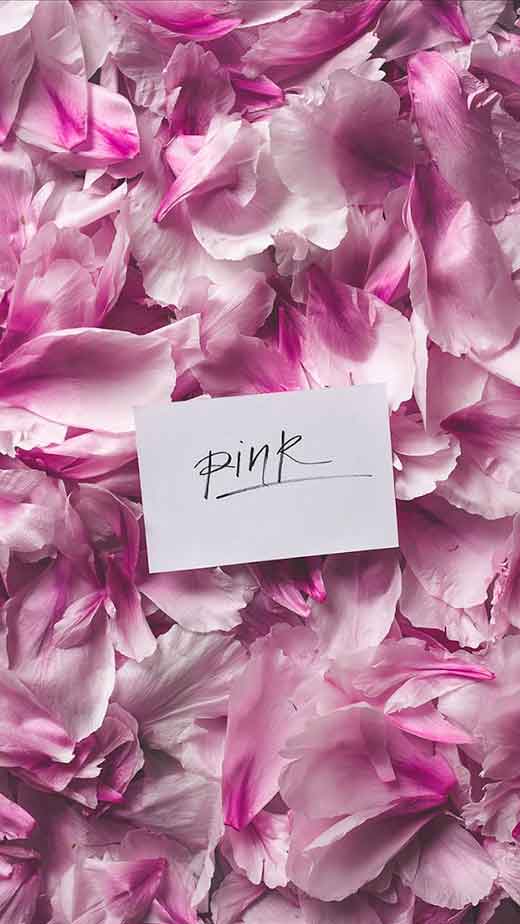 Blue Aesthetic Flower iPhone Wallpapers
---
Light blue is the color of the bright sky, Cinderella and Alice in Wonderland, and it always transports me to dreamy feels. So, to evoke the floral romance but with an extra hint of dreamy vibes, go with these gorgeous light blue floral aesthetic wallpapers.
Light Blue Aesthetic Guide: All about the Daydreamers Color
Light Blue Aesthetic Wallpaper Ideas for a Dreamy Phone Background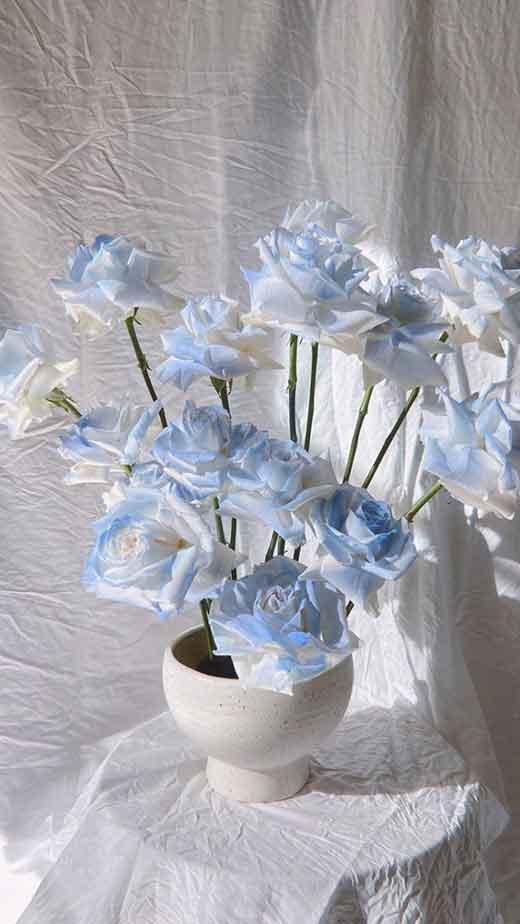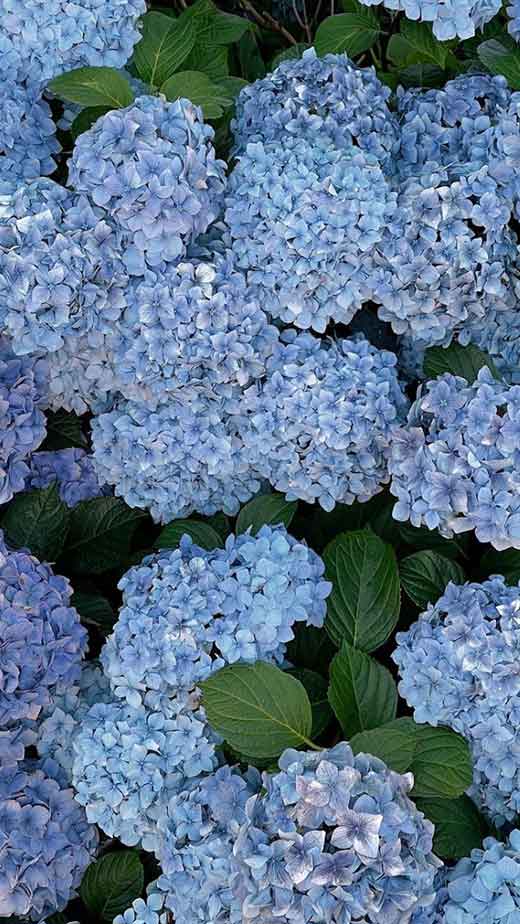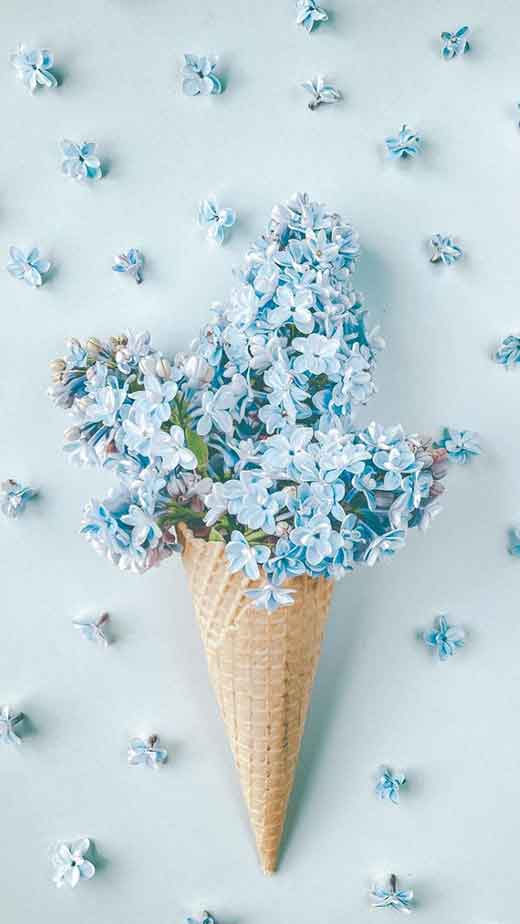 White Aesthetic Wallpaper Flowers
---
The color of purity, aesthetic white floral wallpapers will evoke the purest and softest moods every time you look at your screen.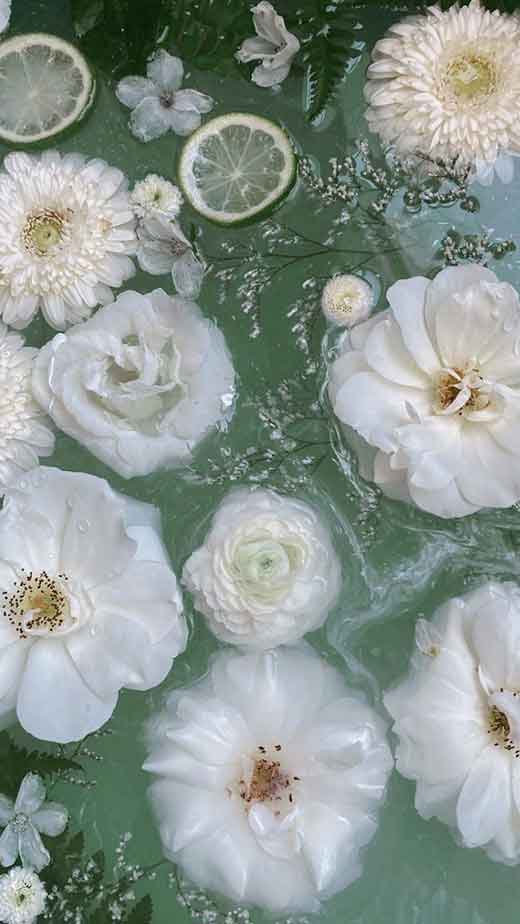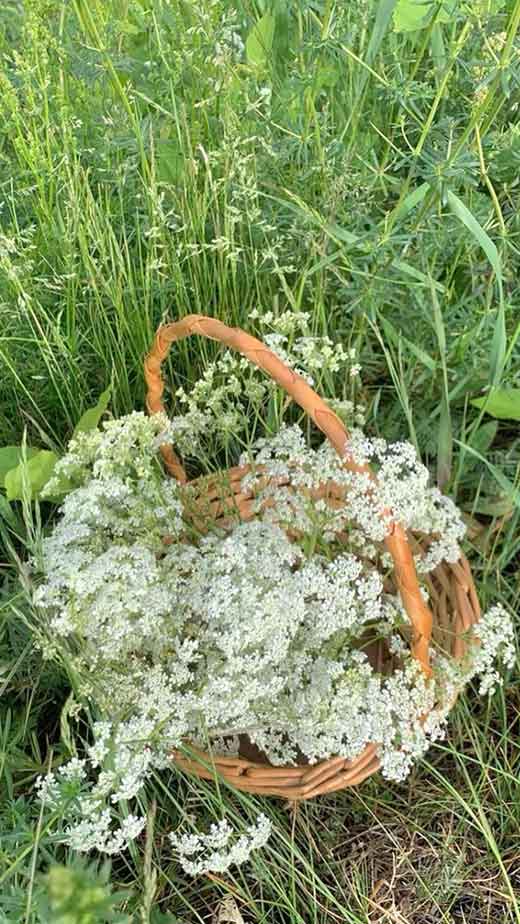 Purple Flower Aesthetic Wallpaper iPhone
---
Mysterious & elegant, purple aesthetic wallpapers are pure magic, and when combined with florals what you will get is a mystical yet romantic mood.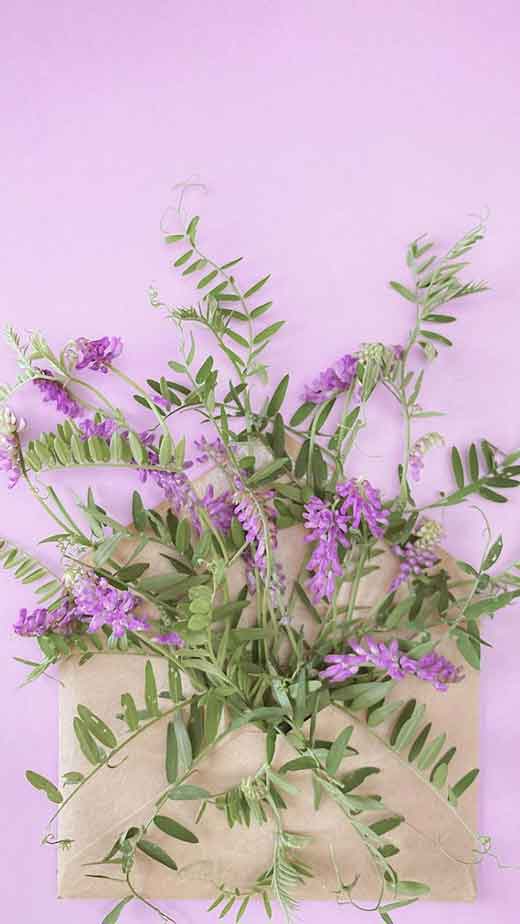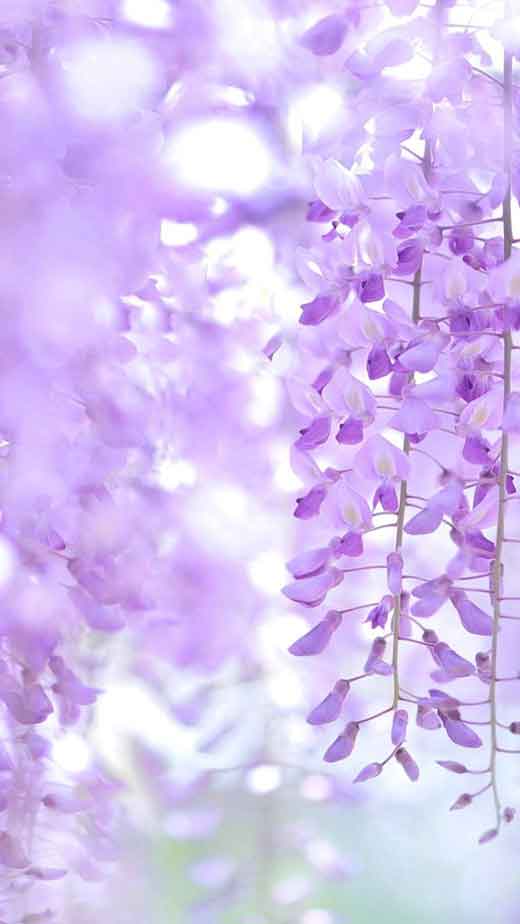 Floral Illustrations
---
Flower art or illustrations are a more minimalist approach to your floral wallpaper for iPhone. These illustrations evoke an ultimate dainty mood to your floral phone bg.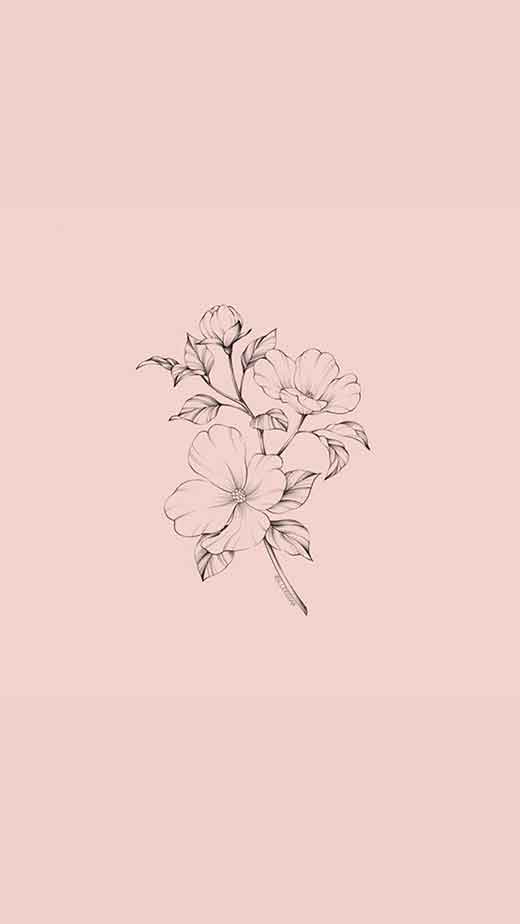 Dark Flower Wallpapers
---
A darker aesthetic to your flower phone background will evoke a mysterious-moody feel to your romantic floral image.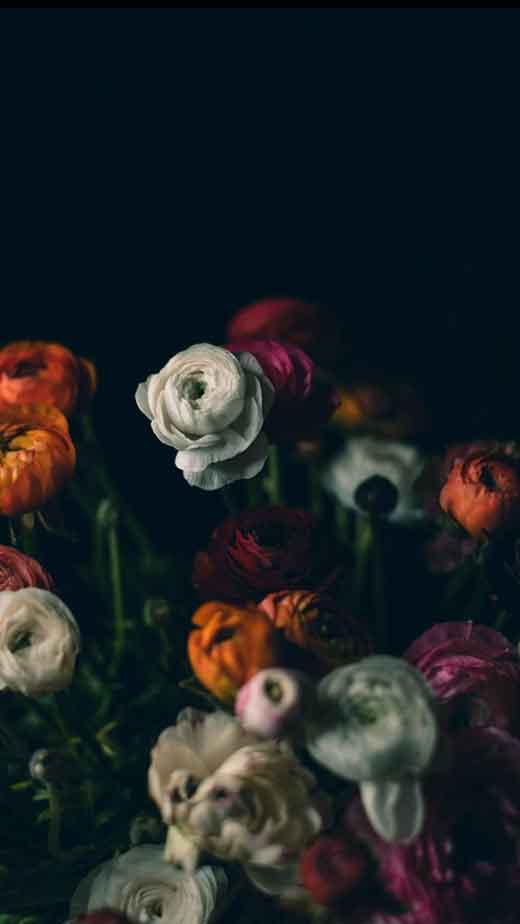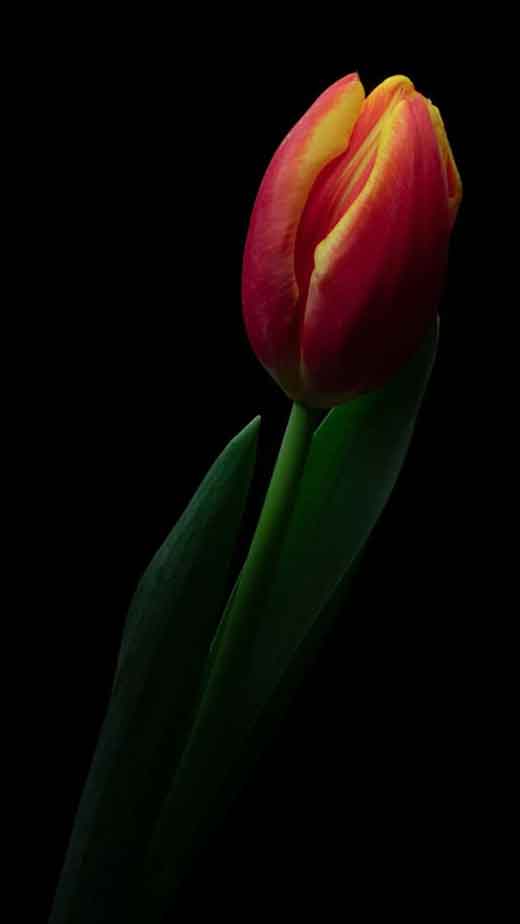 ✦ If you like aesthetic wallpapers for iPhone, just check out our free background options for every mood:
---
Girly/ Romantic Mood Wallpapers
Pink Aesthetic Wallpaper Options for your Phone
Pastel Aesthetic Wallpaper Ideas for your Phone
45 Heart Aesthetic Wallpapers for a Romantic iPhone Background
Chic/Minimal Mood Wallpapers
Free Beige Aesthetic Wallpaper Options for your Phone
Black Aesthetic Wallpapers & Backgrounds for iPhone or Android
Simple Sage Green Aesthetic Wallpapers for iPhone
Mystic Mood Wallpapers
The Most Magic Moon Wallpapers For iPhone (Aesthetic & Witchy Backgrounds)
Zodiac Sings & Astrology Wallpapers for iPhone
Baddie Mood Wallpapers
Baddie Aesthetic Wallpaper Ideas for iPhone
Red Aesthetic Wallpaper Ideas for your iPhone
Sage Mood Wallpapers
Dark Academia Aesthetic Wallpaper Ideas