☾ Affiliate Disclosure: The Mood Guide celebrates women's moods and versatility. Even though we may earn a commission from some of your purchases, we encourage you to shop with the right intention. Focusing your energy on what you feel confident and comfortable in is empowering! ♥︎
---
Last week I made a post about the writer's aesthetic and now I am obsessing over typewriters. And despite the risk of being considered a dinosaur, typewriters were a thing when I was a child. My parents never had a typewriter but our teenage neighbor had one and sometimes she would let me play with it. I remember she would even take typing classes. Yes, typing was a whole career, particularly for women.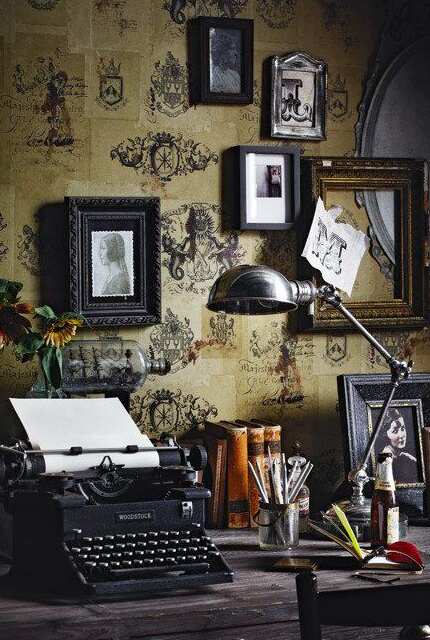 But back to reality, the whole typewriter thing lies in the nostalgia/vintage aesthetic realm. The lovers of the Dark and Light Academia Aesthetic, the hipsters, and of course, the writers will rejoice with these typewriter gifts. There's a little bit of everything, from real typewriters to Bluetooth keyboards, Lego, tissue boxes, jewelry, wall decor, and so on.
As I always say, the more life we give to our aesthetic, the closer we get to our soul's purpose. I hope you find the typewriter gift for a dear person or yourself.
Typewriter Gifts