I have already written a few posts with gorgeous wallpapers inspired by the Hogwarts houses, and now it is time for some Gryffindor wallpapers for iPhone, in case the Brave and the Loyal need some daily reminder of their brave and strong spirits on the phone screen.
If you are a courageous person, who is always ready to stand up for what is right, then Gryffindor is probably your Hogwarts House, and these wallpapers are for you.
Other Hogwarts HousesWallpapers:
50+ Amazing Slytherin Wallpapers for iPhone
Sophisticated Ravenclaw wallpapers for iPhone (Free & Aesthetic)
Gryffindor Aesthetic Wallpapers
---
1- The Lion
The Lion is the animal that represents Gryffindor. The lion perfectly portrays this house's bravery and loyalty. This is why this is an excellent choice for a beautiful Gryffindor background on your phone.
2- The Gryffindor logo
3 – Gryffindor Quidditch Wallpaper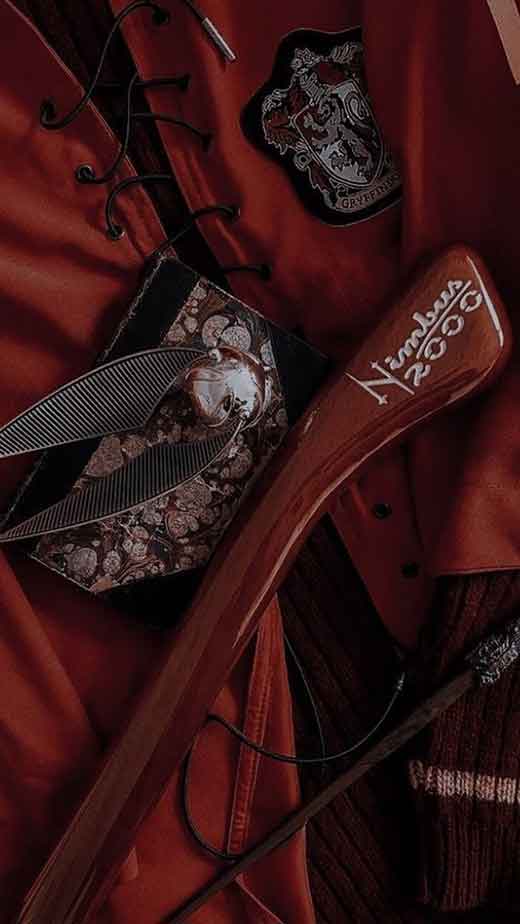 4- Gryffindor Common Room
5 – Gryffindor Art wallpaper
Lovely cute illustration patterns for your Gryffindor background.
6 – Gryffindor Aesthetic Things
Everything in the Harry Potter universe comes with cozy vibes. But in my opinion, there is something most relaxing in the Gryffindor aesthetics.
7 – Gryffindor Christmas Aesthetic Wallpapers
Gryffindor and Christmas are the ultimate cozy magical mood. Some images can certainly tell better than words!
8 – Gryffindor Collage
An aesthetic Gryffindor moldboard on your phone screen.
In conclusion, whether you are a die-hard Gryffindor fan or admire the house's values, these wallpapers will definitely inspire you to be your best self and stand up for what is right.