With the sun shining outside and the temperatures skyrocketing, it's time to enjoy the longer day hour. Unless you're into a dark gothic mood and can't wait for the darkness, Summer is the time to venture out and try different experiences. On that note, not all summers are built the same and despite the sunshine, there are one or a few summer aesthetics that will resonate more with your lifestyle. And it matters because it can help you plan your vacations and your budget and turn it into a much more fulfilling experience for your soul than just going with the flow. So, this is a visual post, with inspiring images of different summer aesthetics. My goal? That you feel naturally connected to the summer aesthetic that speaks to your soul.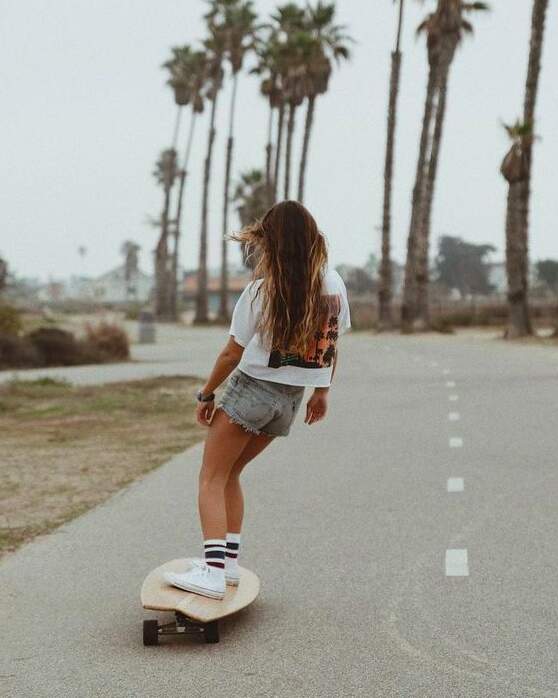 Oh, and there's no age limit, ok? I really dislike this judgmental policy of age-appropriate. It's castrating and limiting (and probably increases anti-depressants sales) because time is relative and just because you're 50 or got married doesn't mean that you have to behave a certain way. I can't wrap my mind around it. If you have peace of mind under the stereotypes, that's wonderful, it's not negative. But if you don't, well, maybe it's time to let some light shine in your heart! Have fun!
Skater Girl Summer Aesthetic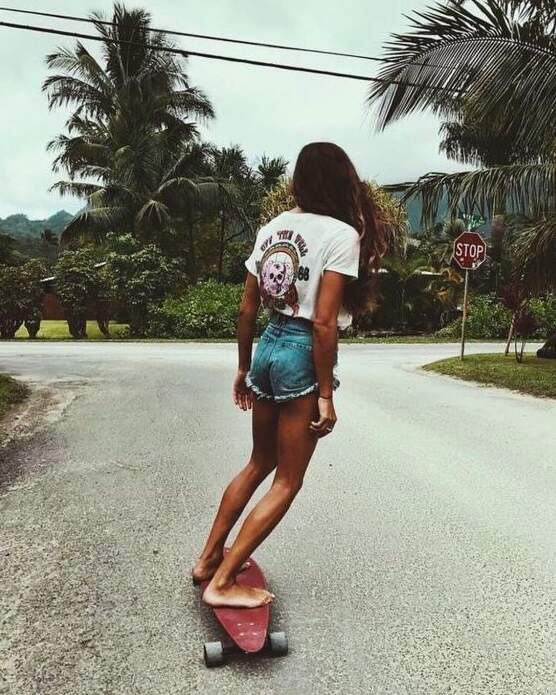 If the skater girl aesthetic resonates with you and you still don't own a longboard or a Vans, what are you waiting for, my dear? The summer skater woman (and there's no age limit, ok?) is chill, she wears denim jeans and a t-shirt, her bikinis and she is on the move. She carries her bruises as a badge of honor, after all, you can't do a flip without a few falls. And remember, you don't have to be great at something to enjoy doing something. Just feel the vibe and go!
Aesthetic summer activities for the skater girl: skating and surfing, of course, chilling at Venice Beach, going to Barcelona, hiking in Arizona and New Mexico.
Soft Girl Summer Aesthetic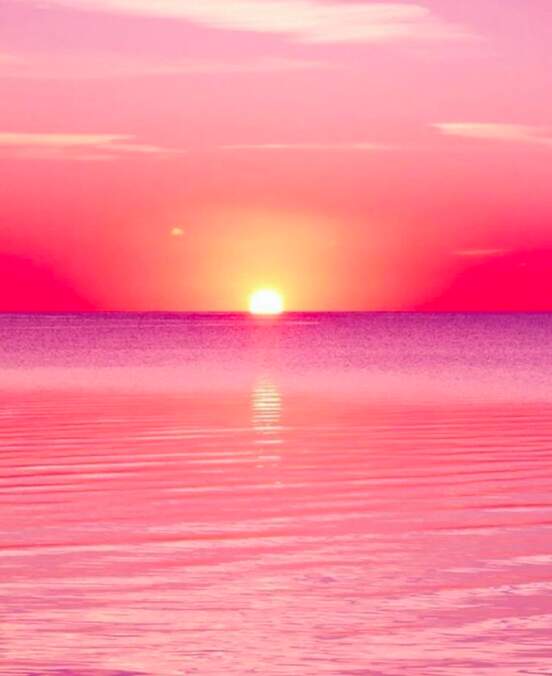 For the girly girl, who loves all things pink, romantic, and delicate. You know that you're living a soft girl summer aesthetic when most of your summer outfits and references are in light pink, blush, and pastels. Summer is the brightest and most colorful time of the year so you'll see more people wearing pinks and florals despite their style.
Aesthetic summer activities for the soft girl: cottagecore picnics, flower picking, rose wine tasting and visiting the flower fields in the Netherlands.
Boho Natural Summer Aesthetics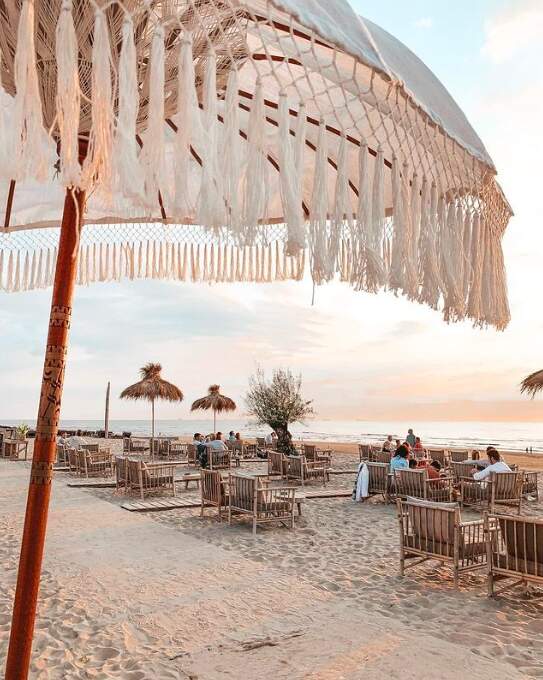 Like everything in life, the boho woman can be chic or on a budget, and the amount of money she puts into her adventures makes no difference to her soul's purpose. This woman wants to be in contact with nature and she appreciates being off the grid, whether she is at the Azulik in Tulum or living in a van. It's about getting as far away from city noises, harsh concrete buildings, and office hours and mingling with organic forms like bamboo constructions, the ocean water, or the forest.
Aesthetic summer activities for the boho-chic and natural: exploring Bali and Indonesia, camping, van road trips, forest hikes, and playing the guitar under the stars.
Minimal Chic Summer Aesthetics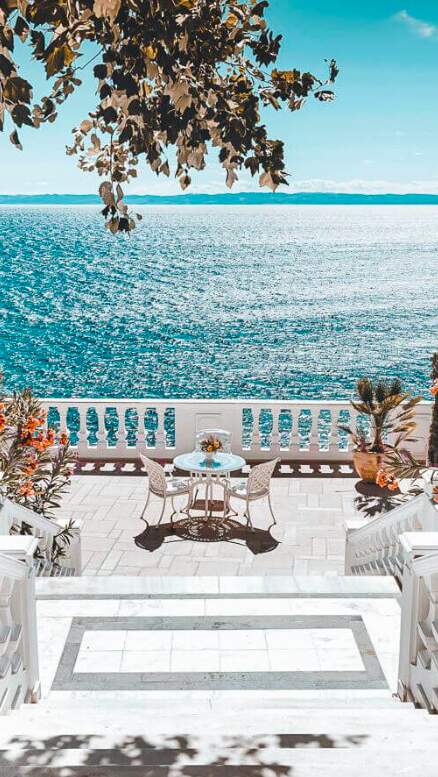 The minimal chic woman will work hard to not put a sweat or look messy by the end of a summer day. She is likely to prefer the pool with an ocean view and a cooling tent. Her summer Instagram feed is neutral with the blue water being the only pop of color among beiges, greys, white, and black. This woman knows the most coveted beach clubs and she is likely to be (or wants to be) on the VIP lists for all of them.
Aesthetic summer activities for the chic minimal: shopping for perfect chic summer outfits, trips to Ibiza, Santorini, Lake Como, yacht stays, luxury hotels, and 5-star restaurants.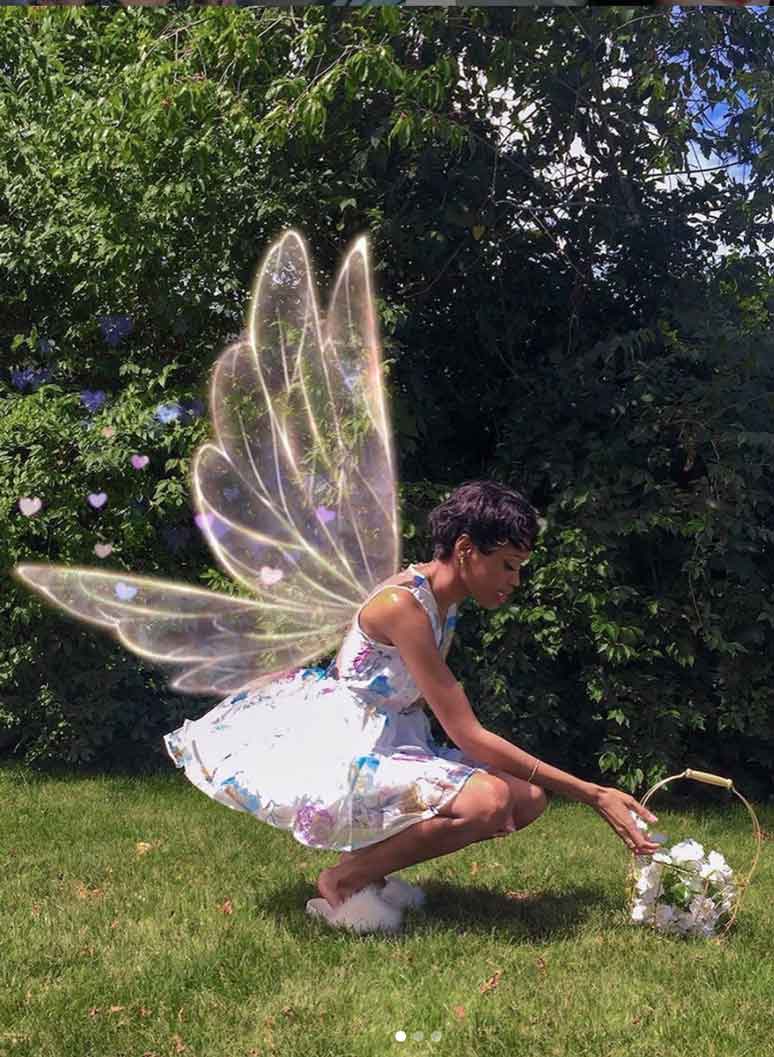 Summer is the time of the year when whiches, fairies, and unicorns get energy from the sun to prepare for fall and winter. It's time to clean the crystals in natural running water from the ocean and waterfall and recharge them under the sun. Take that precious time to practice grounding and walk in nature barefoot as much as you can. Filling up with mother earth's energy will help balance your chakras for the darker seasons ahead.
Aesthetic summer activities for the Mystic: Waterfall chasing, flower baths ritual, energizing crystals, communing with nature.