Scrolling my Instagram feed, I stumbled on some absolutely ¨visually-delitious¨ aesthetic breakfast pictures that made me crave a healthy, simple, and aesthetically pleasing snack right away.
The appeal of the pictures made a plate of scrambled eggs look more tasteful to me than a burger photo. And I love burgers!
So, I decided to create this post and inspire you to eat healthier too, and add an extra touch of beauty to your morning routine.
Why Aesthetic Breakfast?
---
Sometimes I feel out of ideas when deciding what to eat for breakfast, but these images made my mind pop with refined textures and colors created only with patience, love, and simple ingredients.
As a designer and founder of a website focused on aesthetics, I believe that the visual presentation of the food, combined with the smell and the texture, and not only the flavor, is what makes the 5 sense experience of eating complete.
I truly believe 5 stars Michelin chefs agree with me! Otherwise, they wouldn't put so much effort into serving only beautiful food.
Aesthetic food makes us eat first with the eyes, brings comfort to the brain, and makes the textures almost palpable.
Creating aesthetic breakfasts
---
I think breakfast is the meal most connected with the slow living lifestyle. It is the first food you put in your body after some hours with mind and body off, and most of the time it is one of the first things we do in the day.
That means that preparing your breakfast is supposed to be the activity that will dictate the rest of the day and that for this reason should be done with focus and love.
It is about waking up earlier than the rest of the house to have that me-time and make breakfast preparation a therapeutic, slow, and fun moment.
It's about boiling eggs listening to the birds' song, the comforting sound of soft rain or the morning powerful whisper of the wind, watching if the blue of the sky is different from yesterday, and wondering what else will surprise you in the day. It is about starting the day valuing the present moment and enjoying the simple pleasures.
Aesthetic Breakfasts with Toasts
---
Decorate your ordinary toasts with fruits, jam, and flowers, creating lovely shapes is an easy way to start the perfect slow morning. Also, a great idea if you have kids!
Toasts with Fruits
Strawberry toast is the ultimate cottagecore aesthetic breakfast you can have, especially when decorated with tiny petals or flowers and with a cup of warm tea.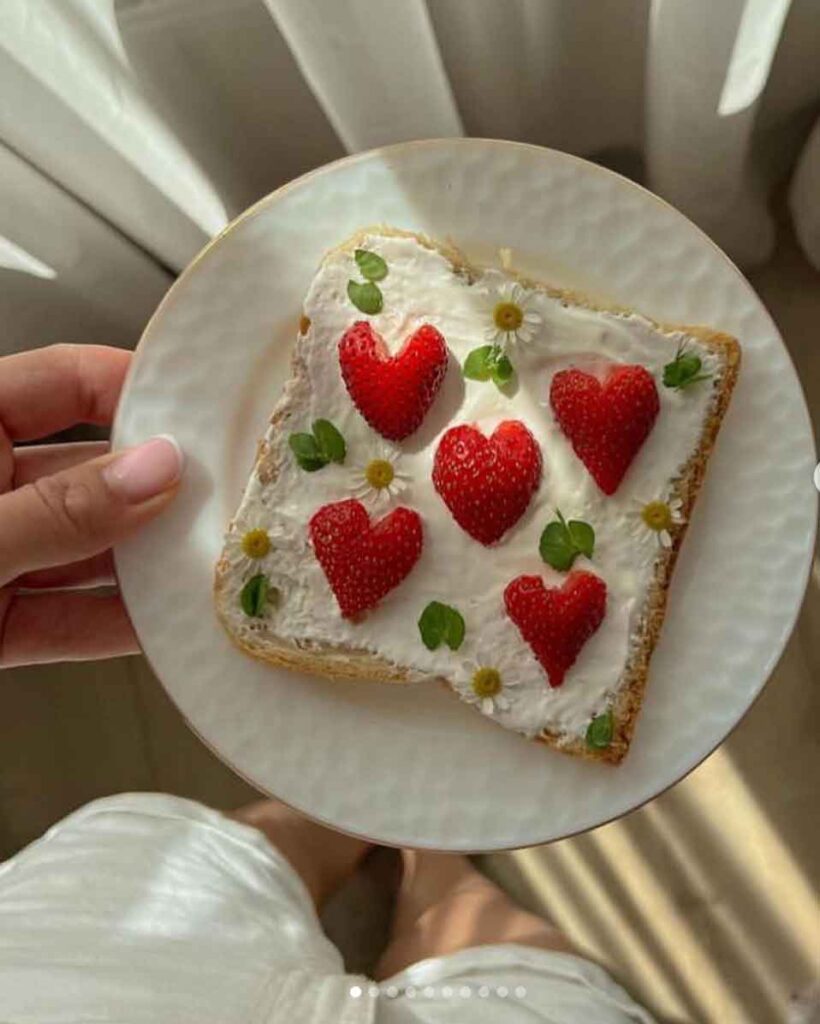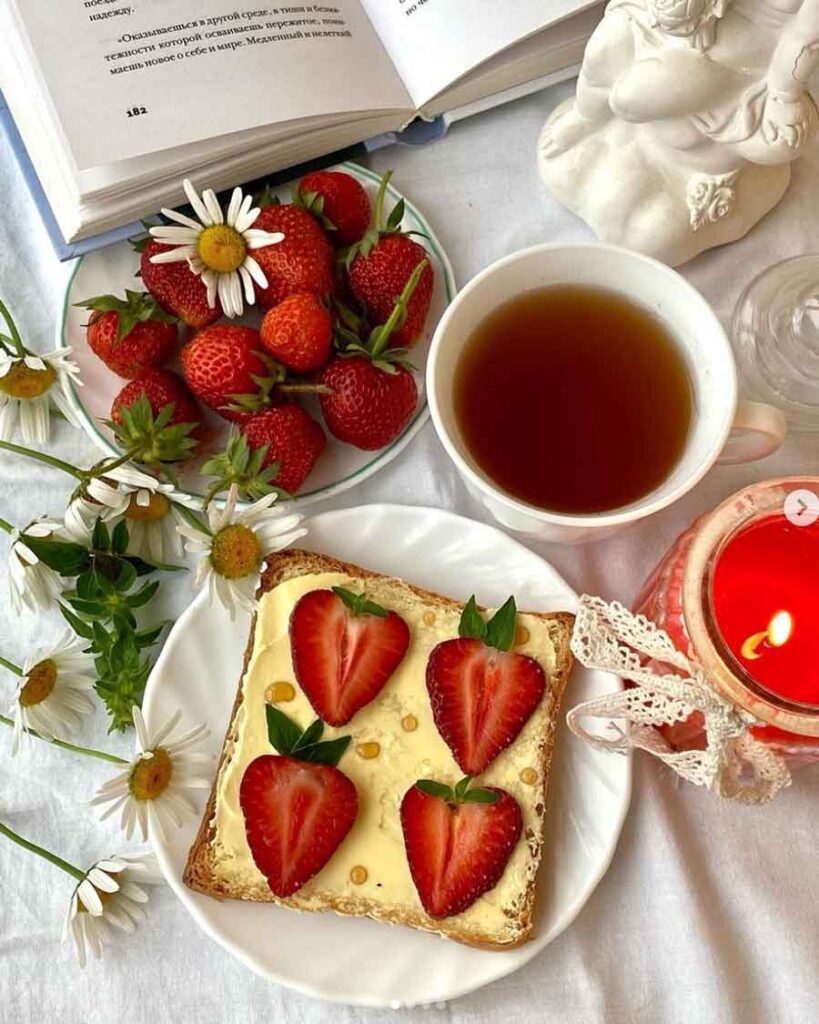 But not only strawberries can make a beautiful toast. Any fruit, when harmonically arranged on the toast or bread, will look and taste wonderful.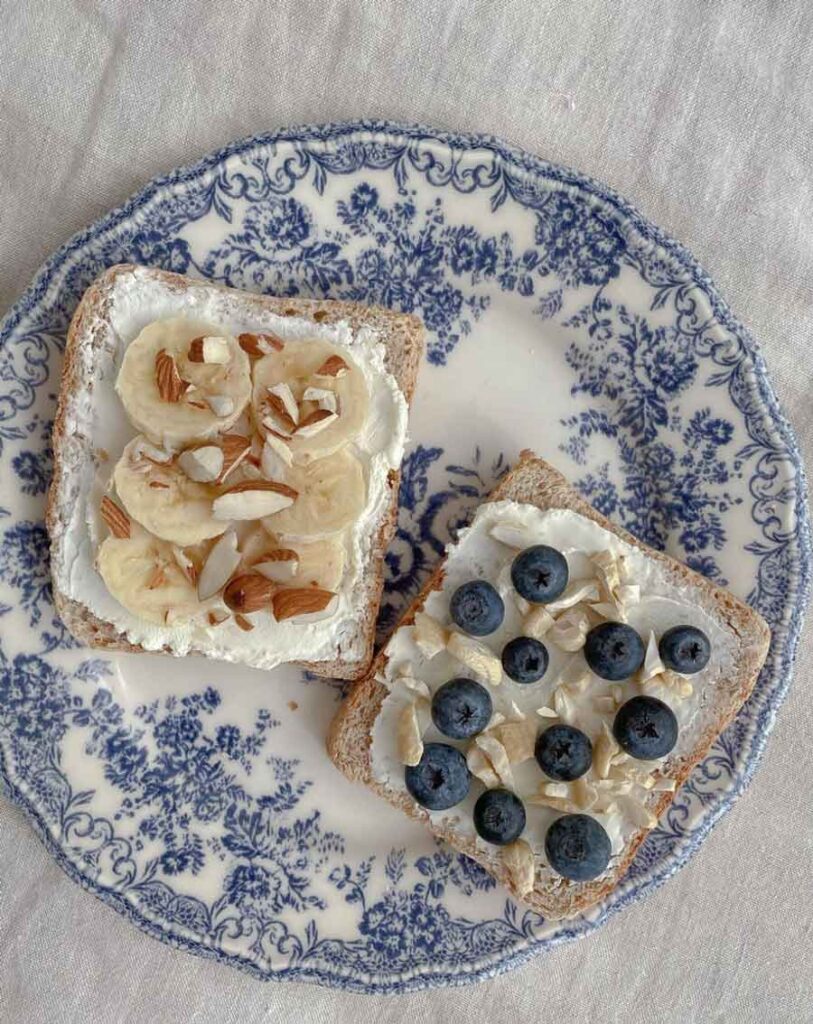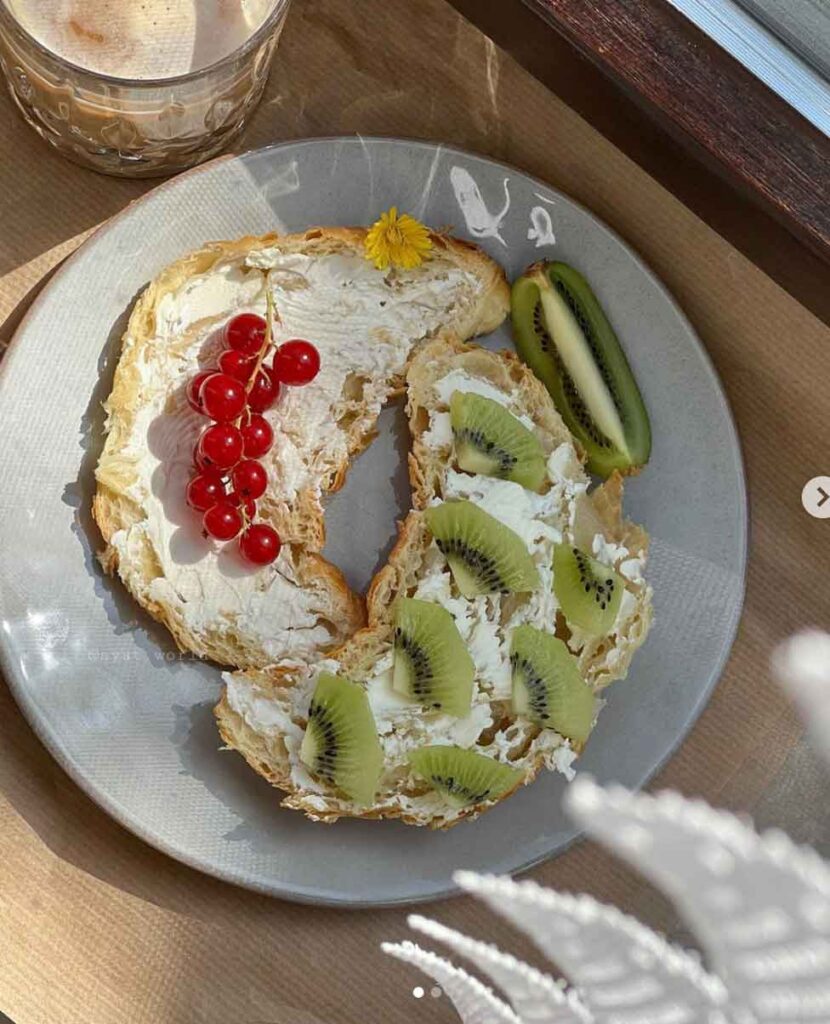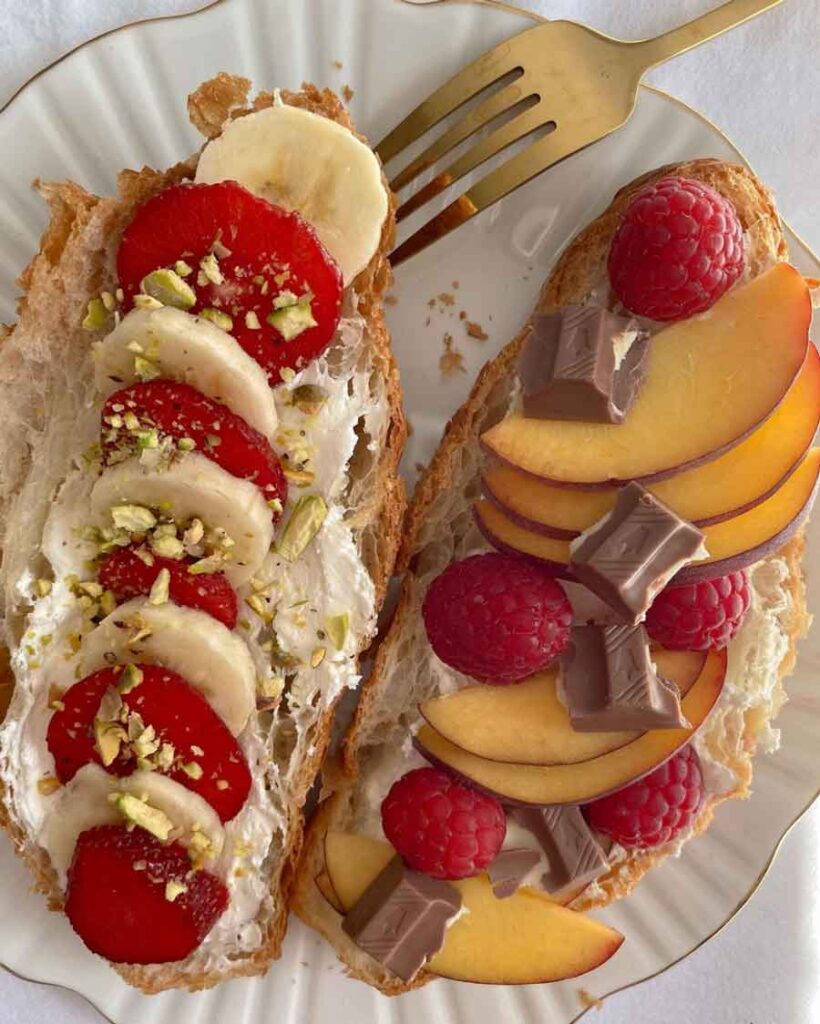 ---
Related: Aesthetic Food That Will Feed Your Soul With Joy
---
Toasts with Eggs
The classic, could not be out of this list. Easy, delicious, and can be prepared in so many ways.
Below is the Tarragon Egg Salad Toast, created by @anoushov. The ingredients: Hard-boiled eggs, yogurt, Dijon Mustard, capers, red wine vinegar, celery, Tarragon, salt & pepper, and lemon zest.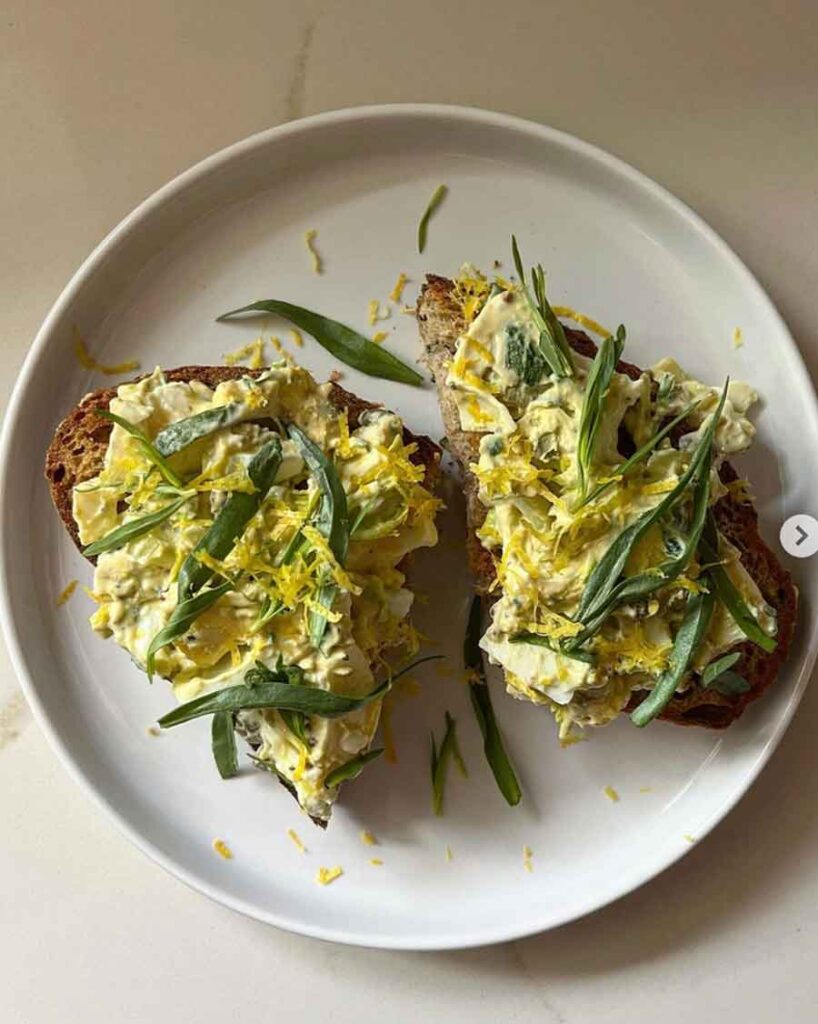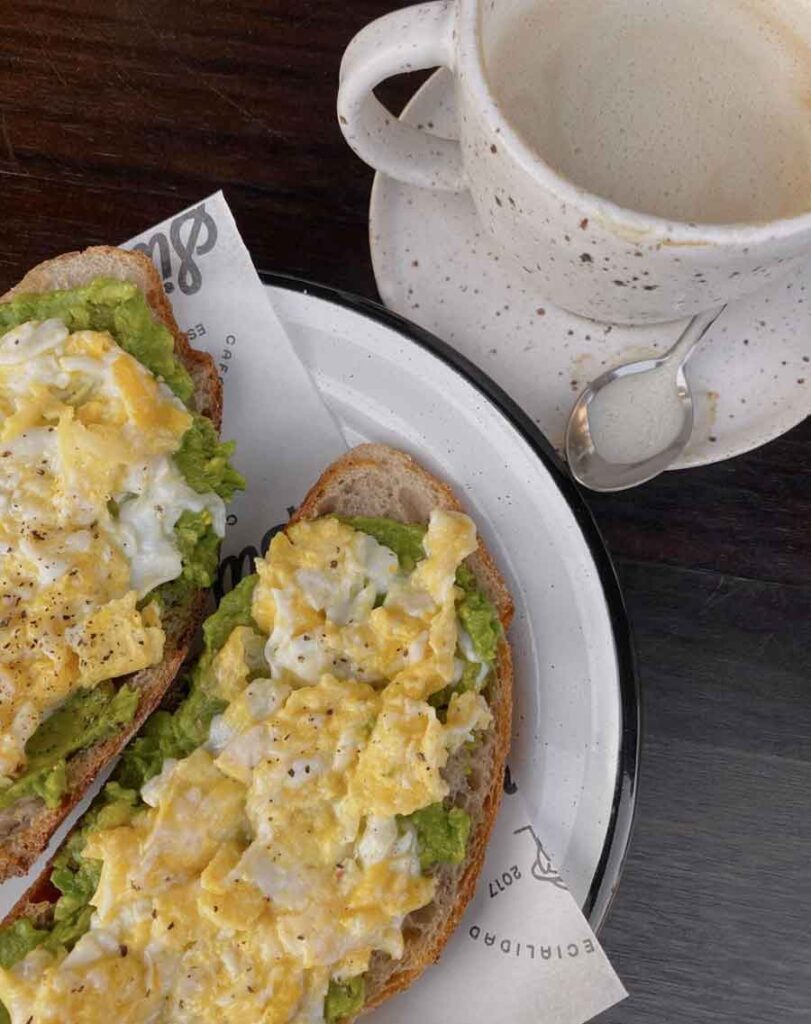 Vegan Toast
Like the looks of scrambled eggs, but are a vegan? No worries, this scrambled tofu toast made with tofu, oil, turmeric, salt & black pepper and soy milk for the creamy texture created by @healthy.alessia is what you need.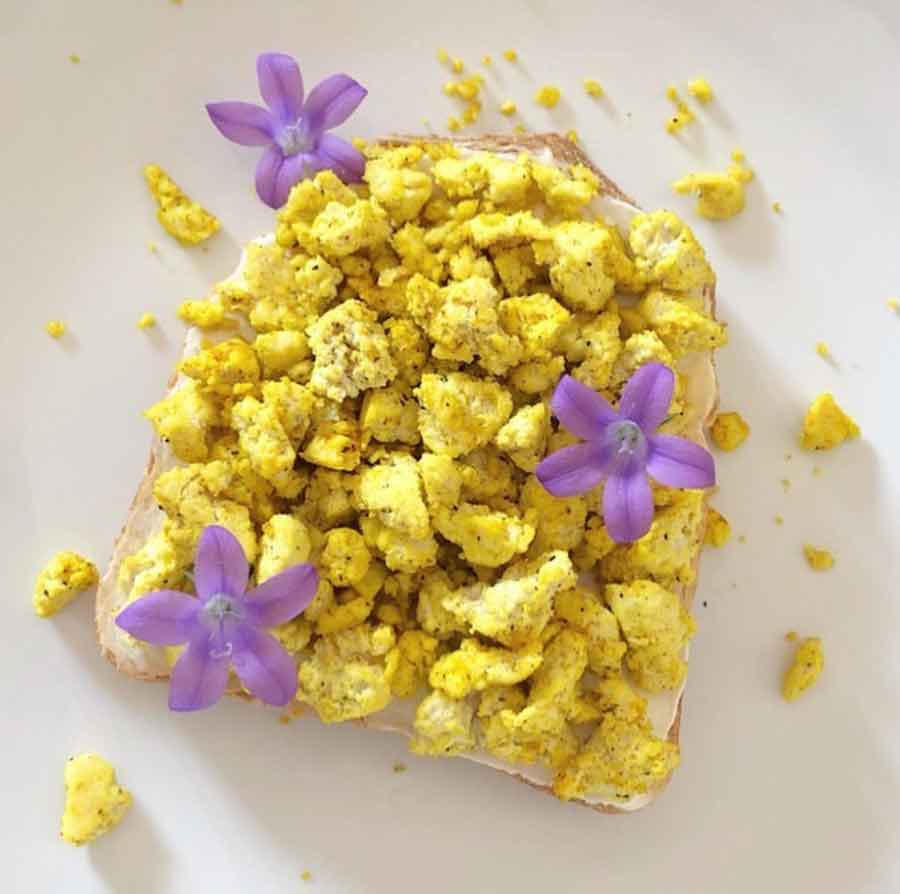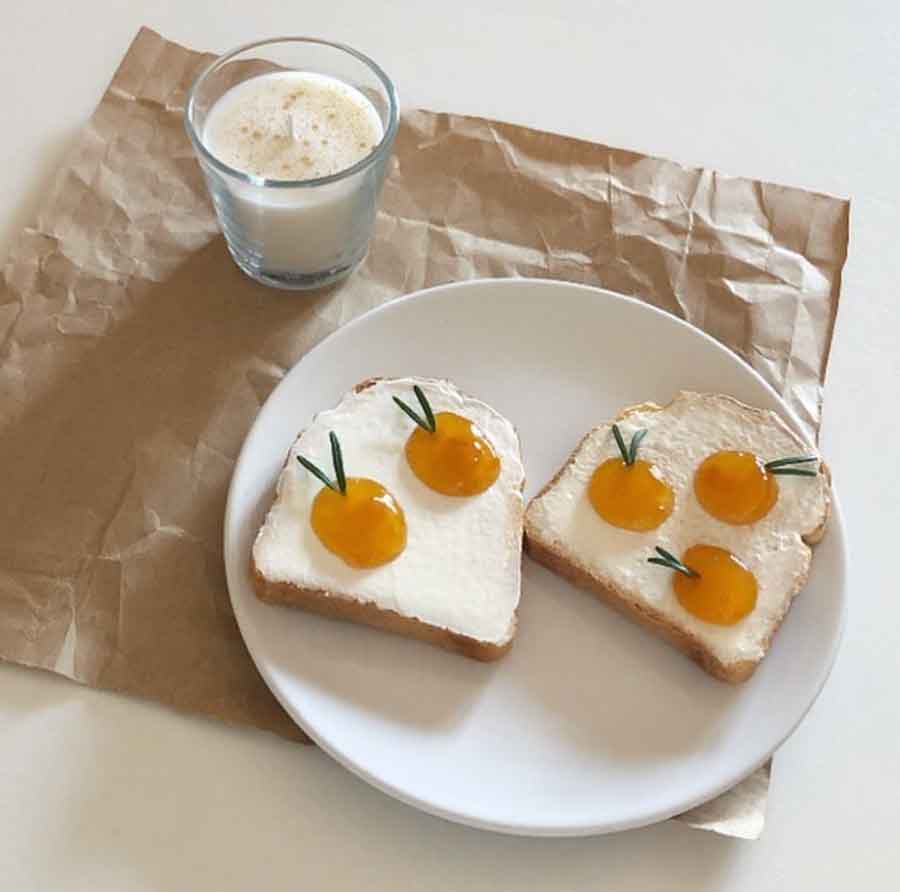 French Toast
If you like extra challenge in the kitchen and the cooking process gives you pleasure, you may like these crusted raspberry cheesecake french toasts created by @nourish.and.nutbutter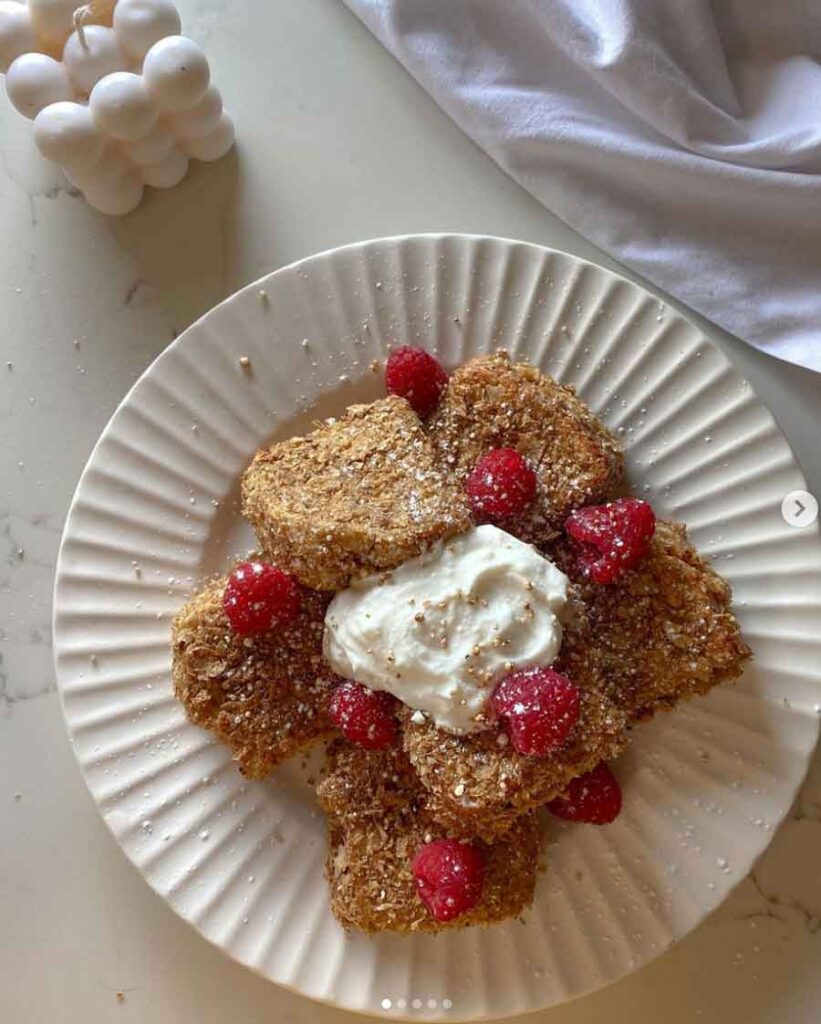 Avocado toast
The pioneer of the aesthetic toasts back in 2015.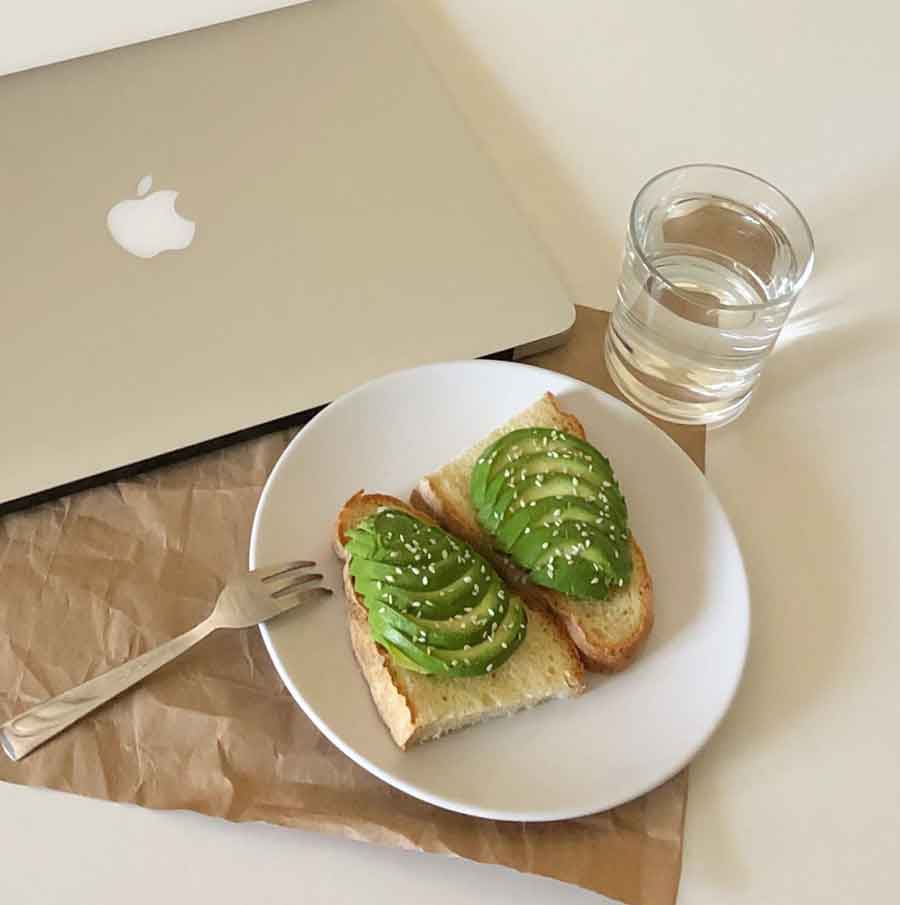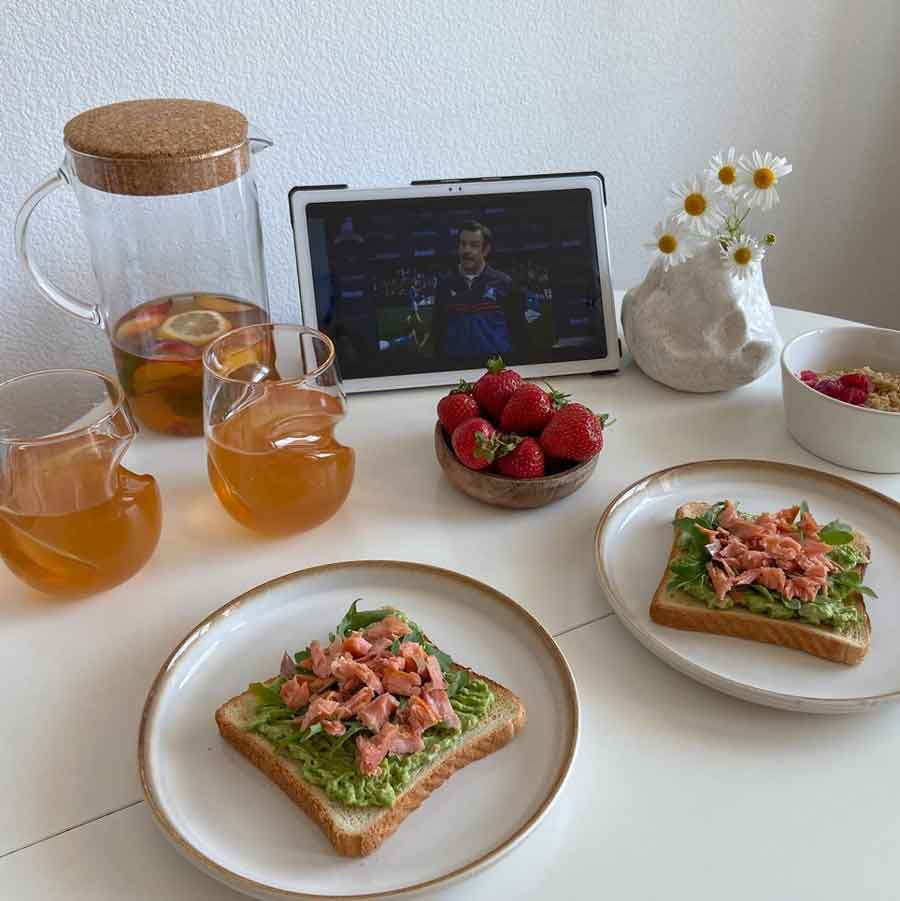 Aesthetic Pancakes
---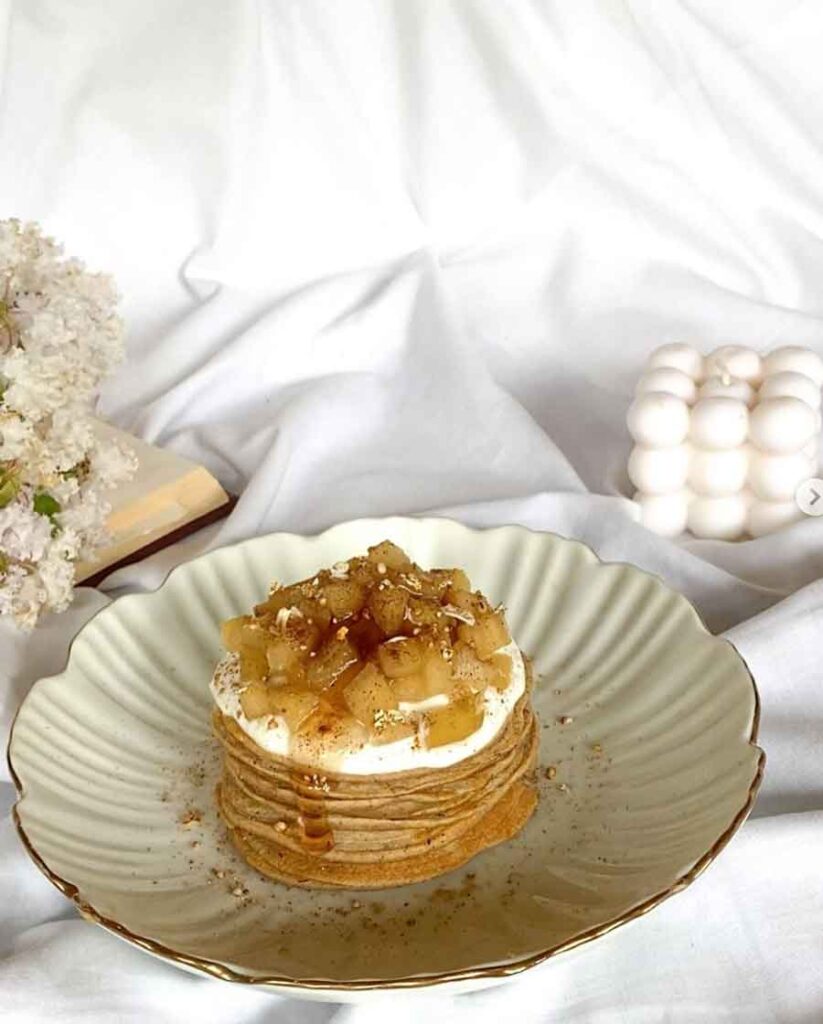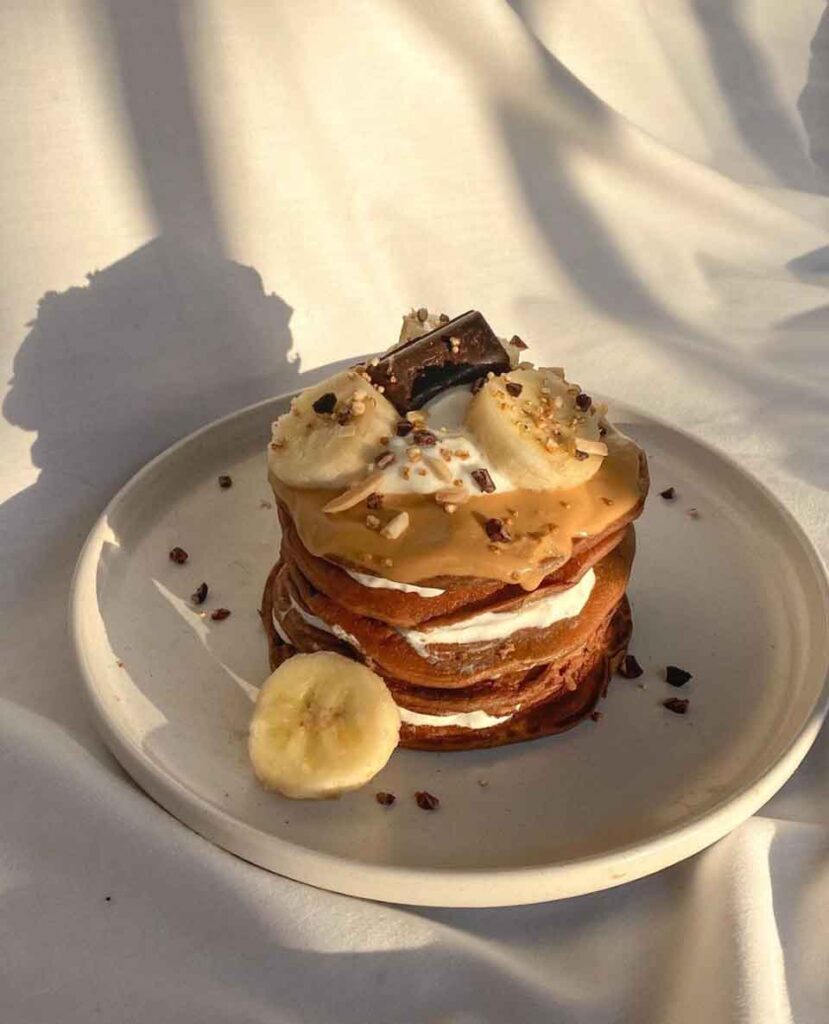 The ultimate simplicity: Basic vegan pancakes by @welnesswithhoney_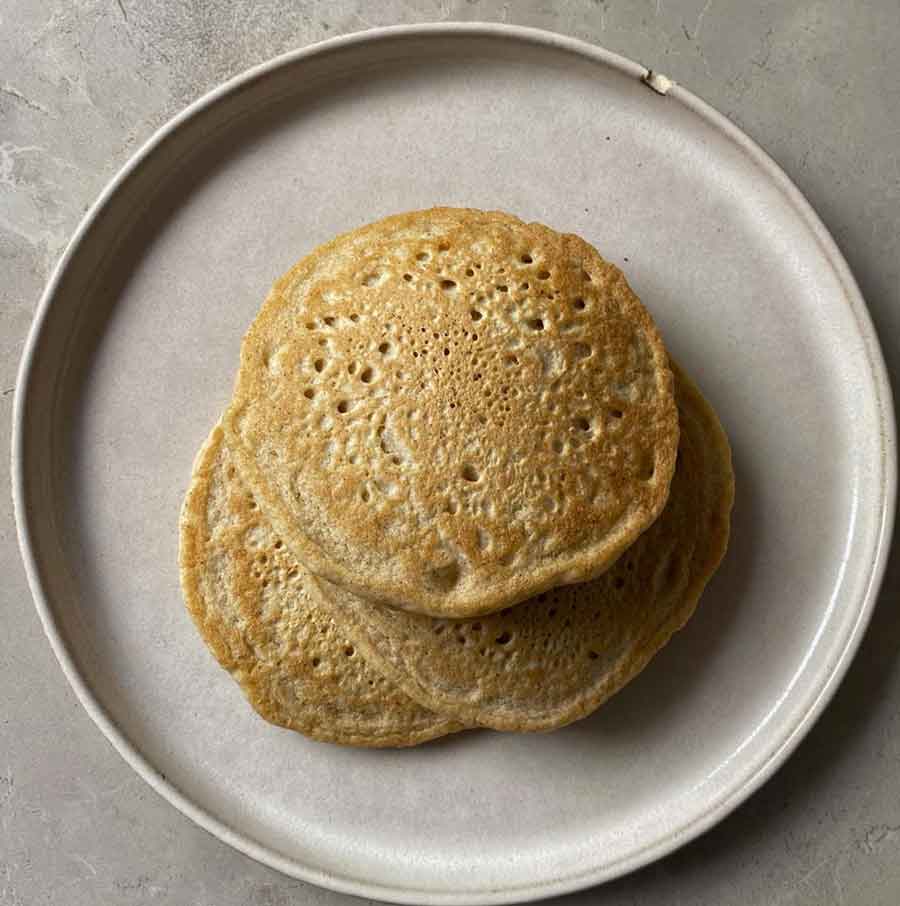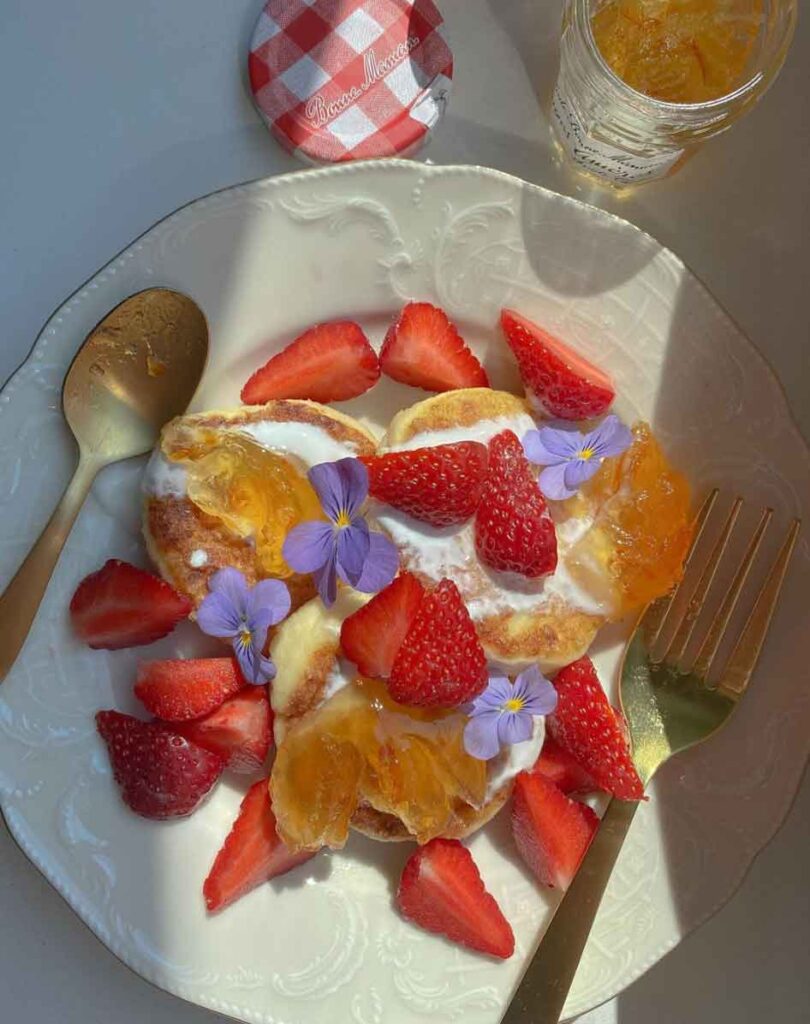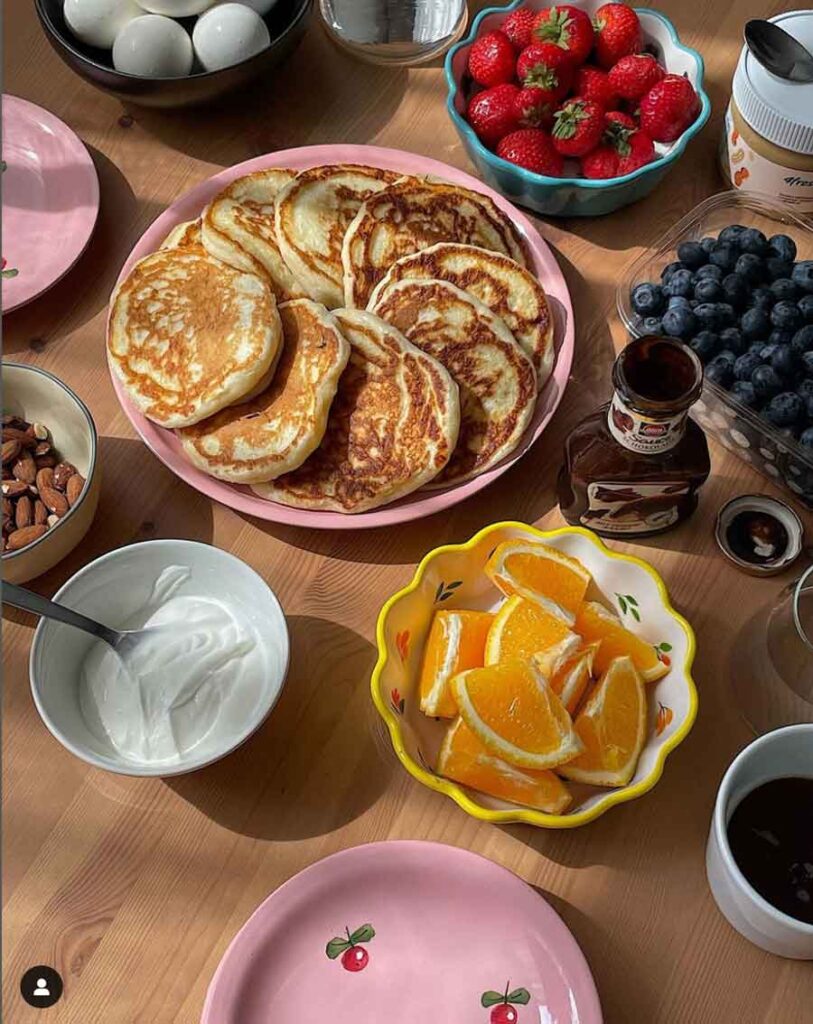 French Inspired
---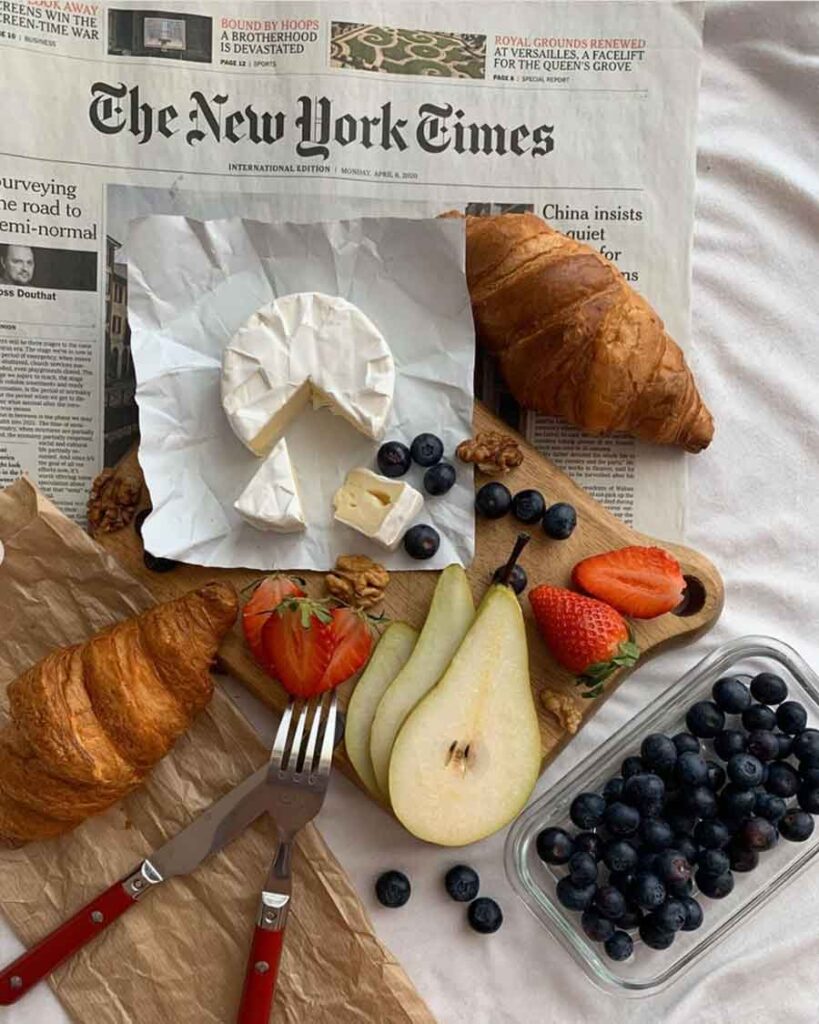 Complete Aesthetic Breakfast
---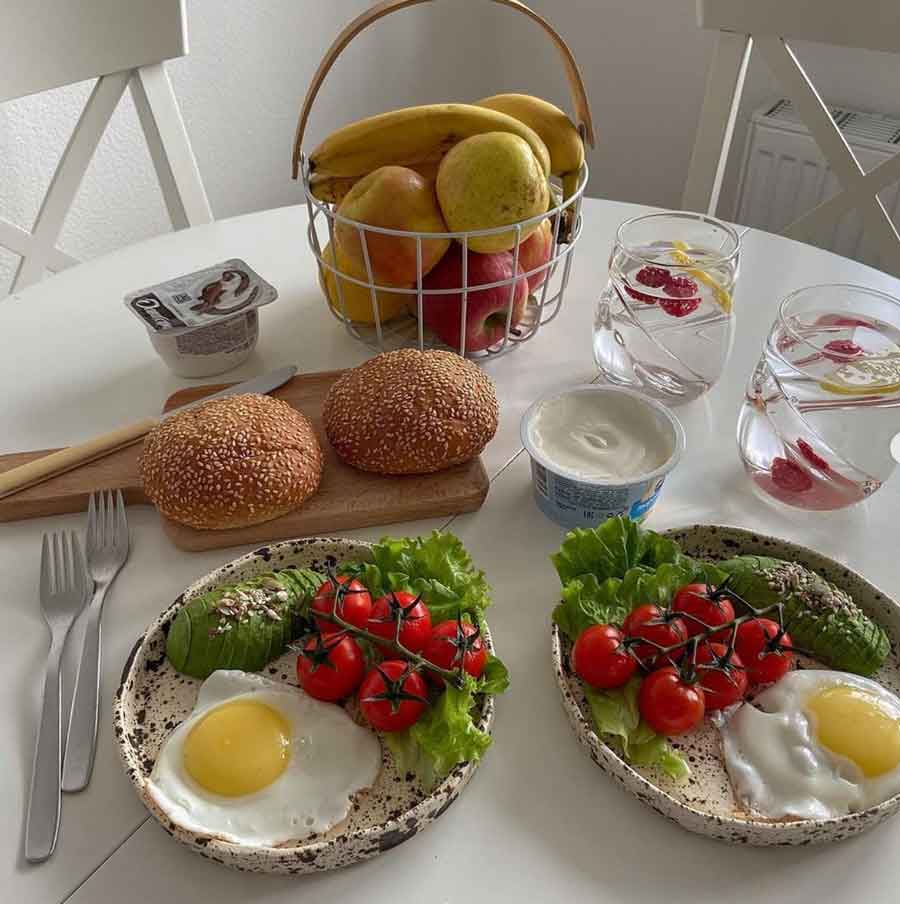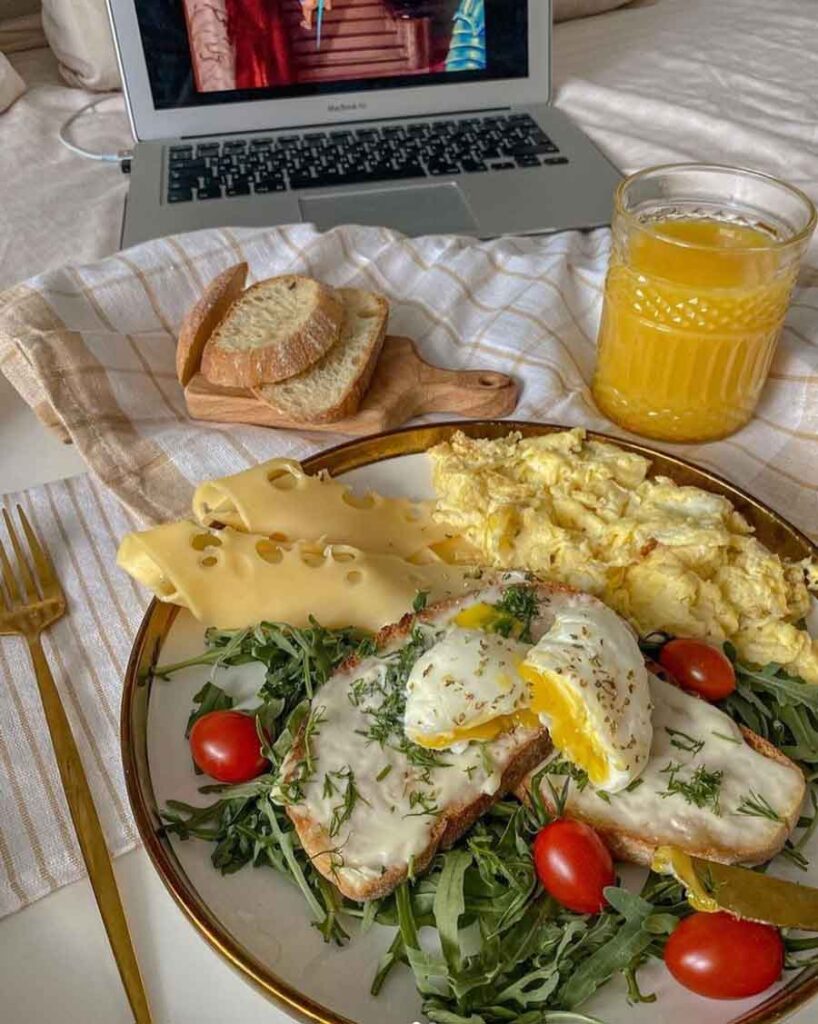 Plain Fruits
---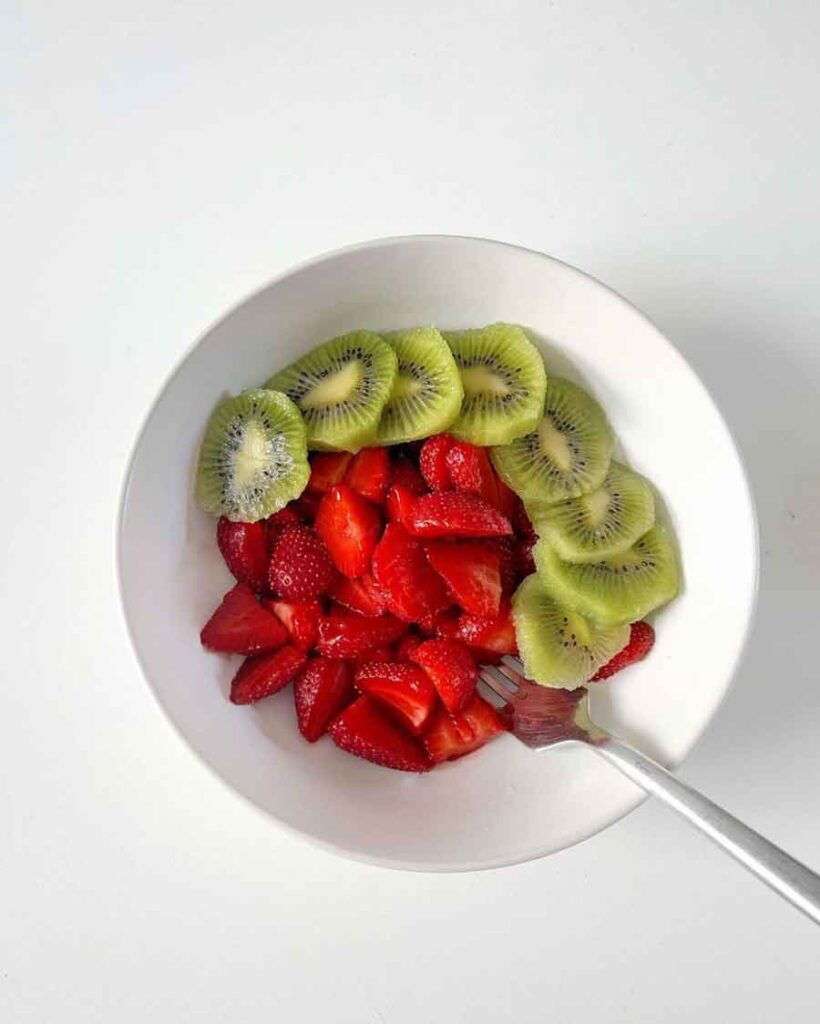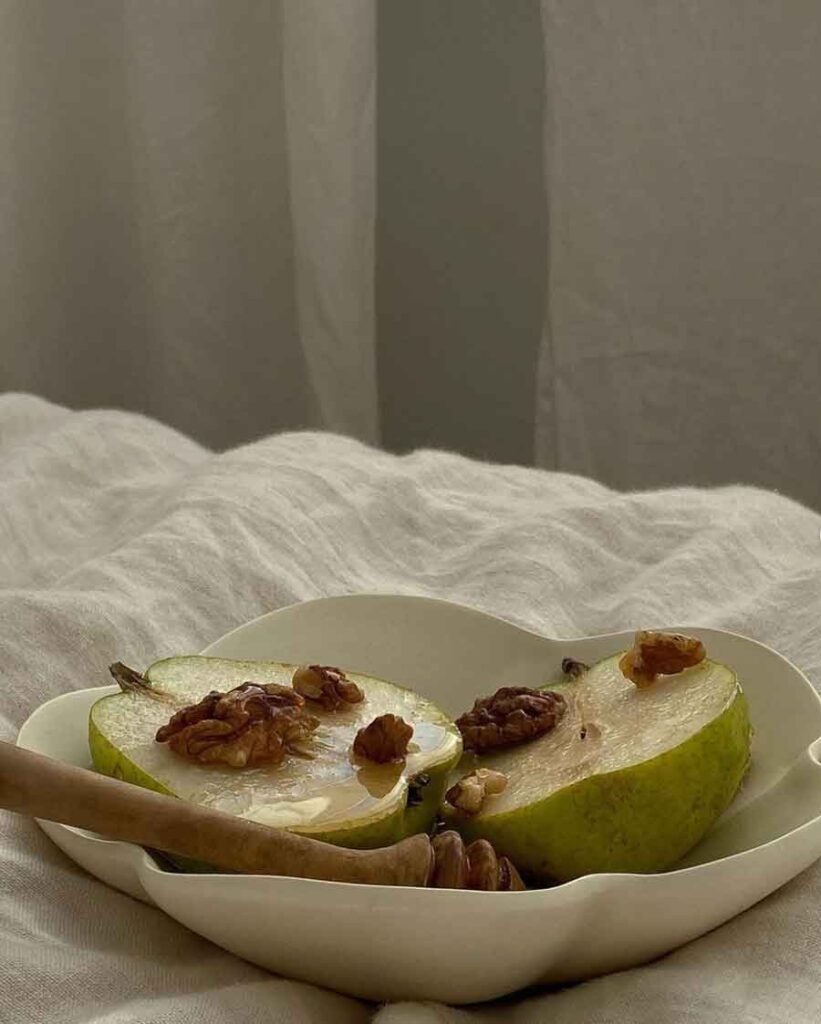 Aesthetic Bagels
---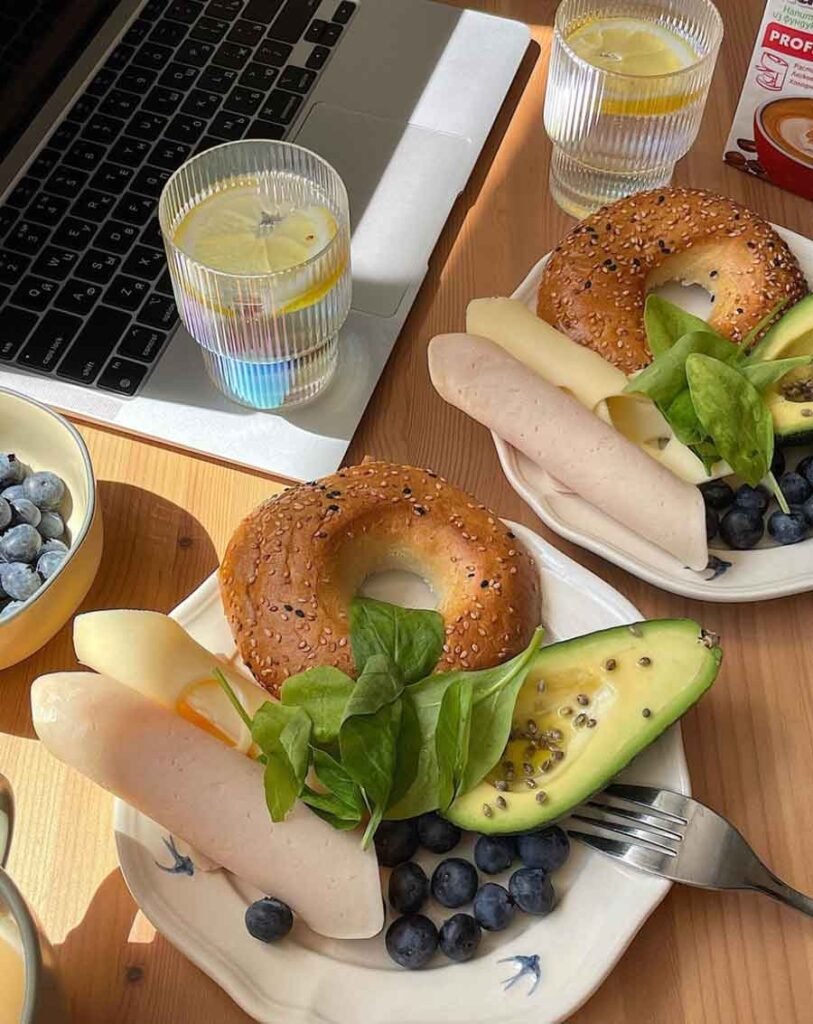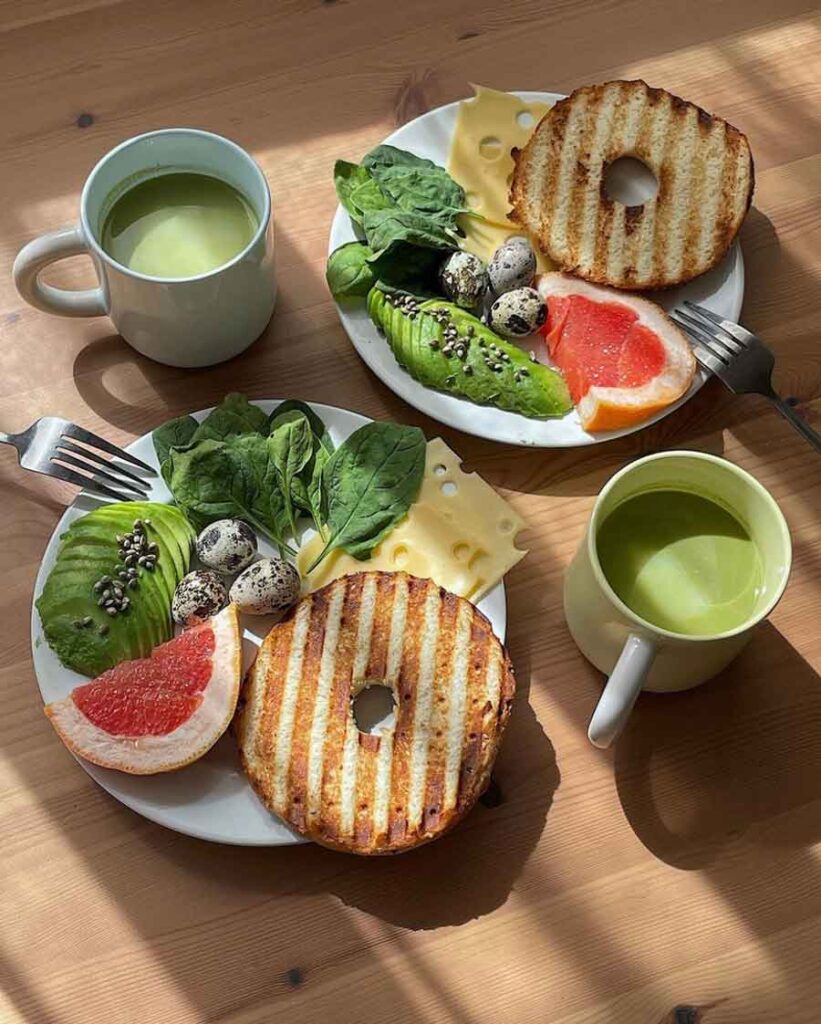 Aesthetic Croissant
---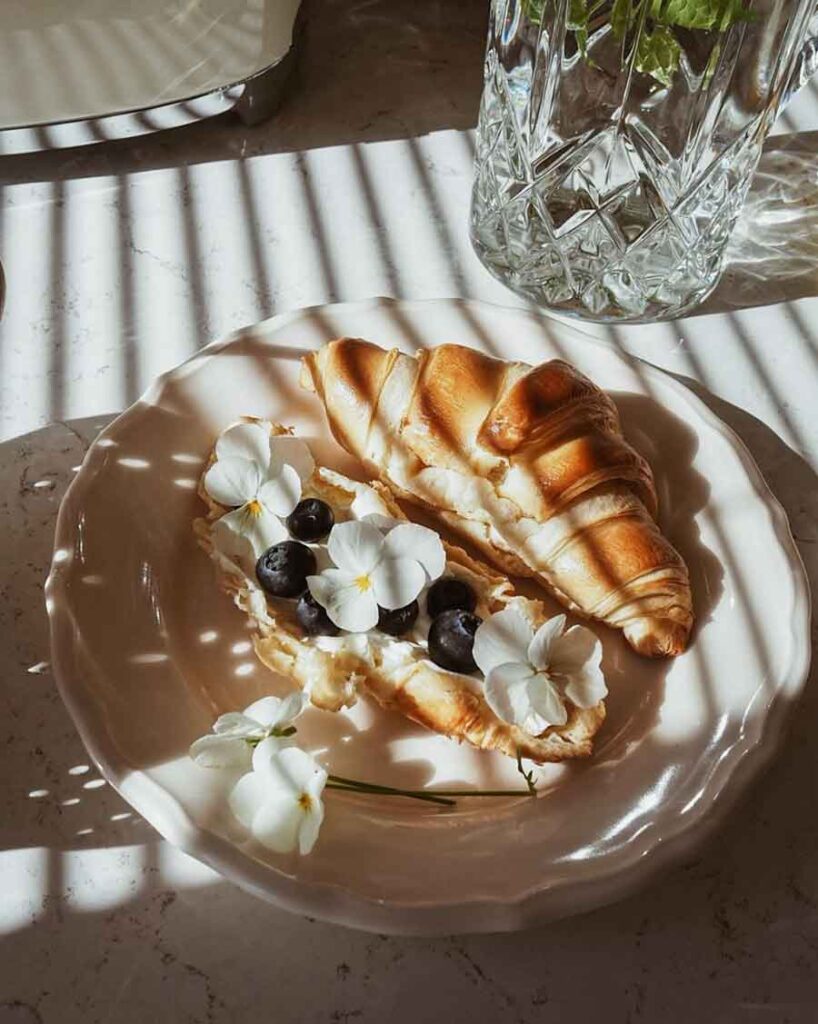 ---
Related: The Prettiest Bread Bags, Baskets & Boxes for your Lovely & Slow Mornings
---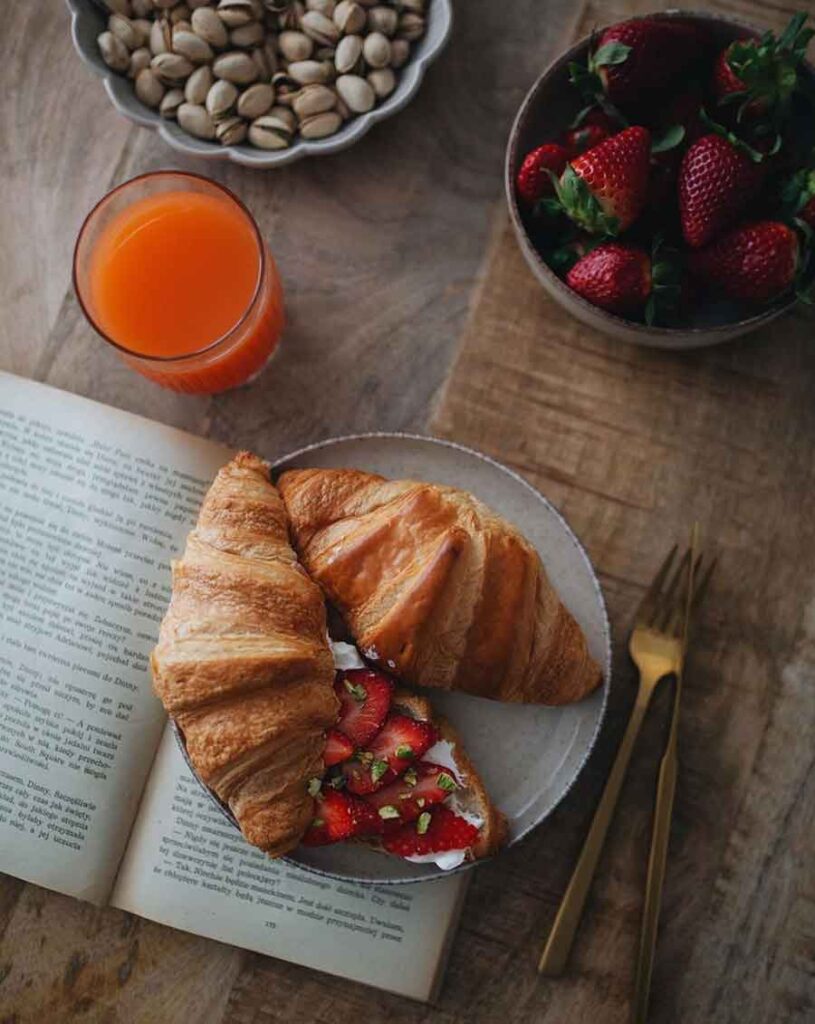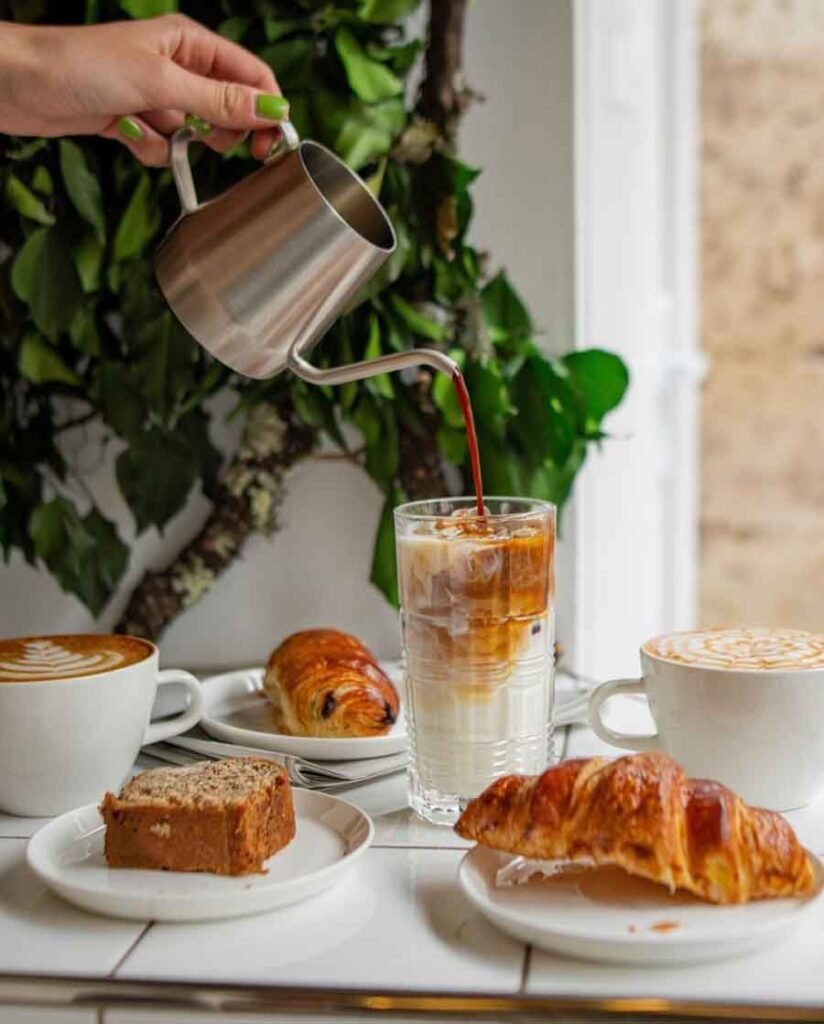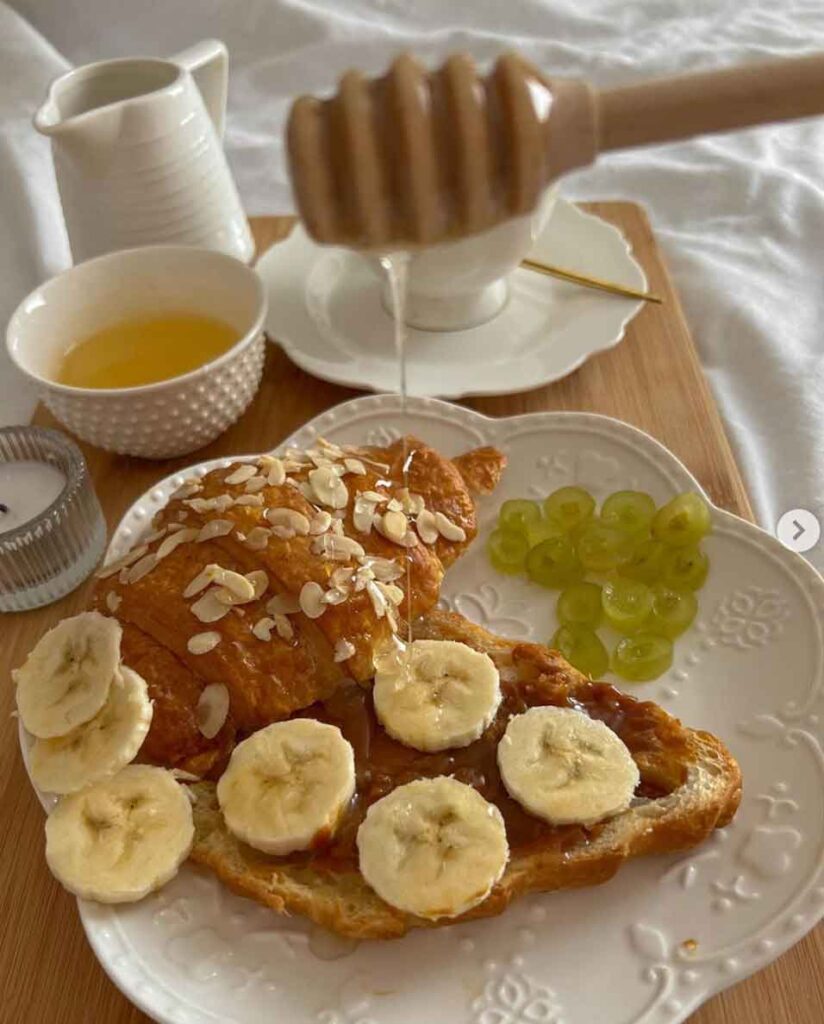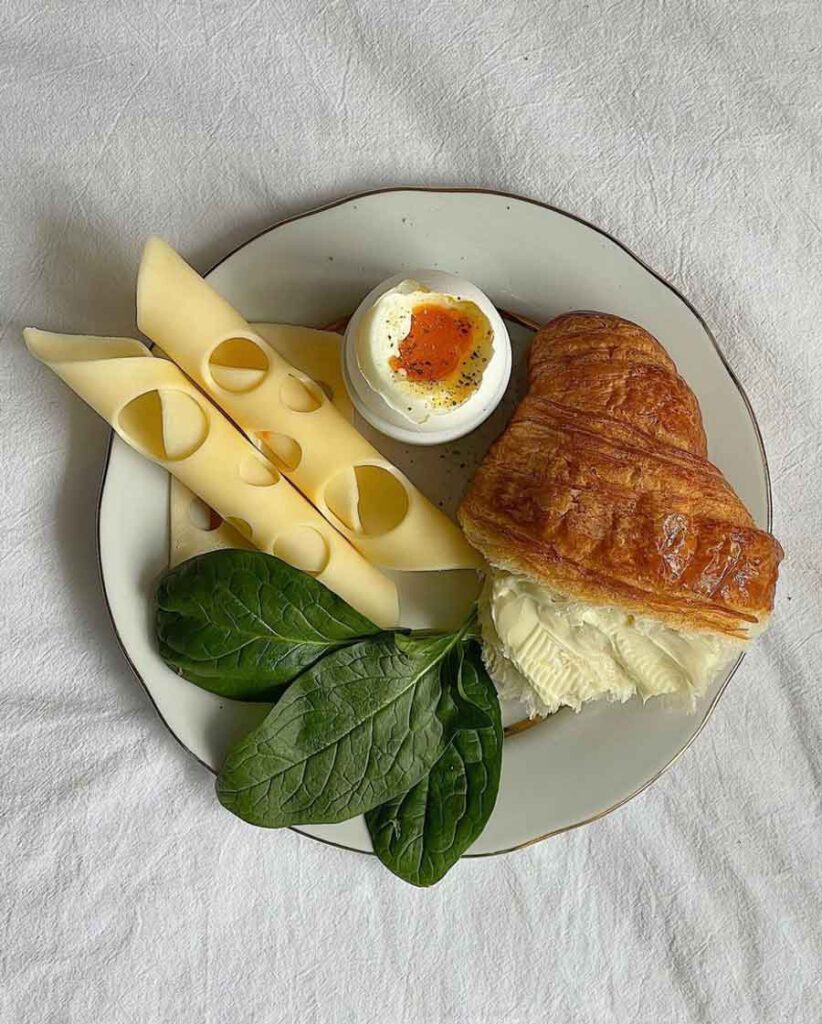 Aesthetic Breakfast Bowls
---