☾ Affiliate Disclosure: The Mood Guide celebrates women's moods and versatility. Even though we may earn a commission from some of your purchases, we encourage you to shop with the right intention. Focusing your energy on what you feel confident and comfortable in is empowering! ♥︎
---
Crispy mornings, warm afternoons, cozy evenings, and that feeling of slow living. This is a summary of the natural aesthetic, that you can incorporate into your lifestyle in various ways. In this comprehensive post, you'll find a lot of every day inspiring images with a natural aesthetic. I break down which fabrics and materials you can wear and dress your home, also which interior design styles embody the natural aesthetic at their best. One of them is trending more than ever!
How to incorporate the Natural Aesthetic into your life
Go for natural fabrics like cotton gauze to dress you and your house. Pick a neutral color pallet in shades of beige with sprinkles of earthy shades for some warmth. Indirect and/or yellowish lights. Say goodbye to the harsh white light and welcome warmer dimmable lights. Add some candles.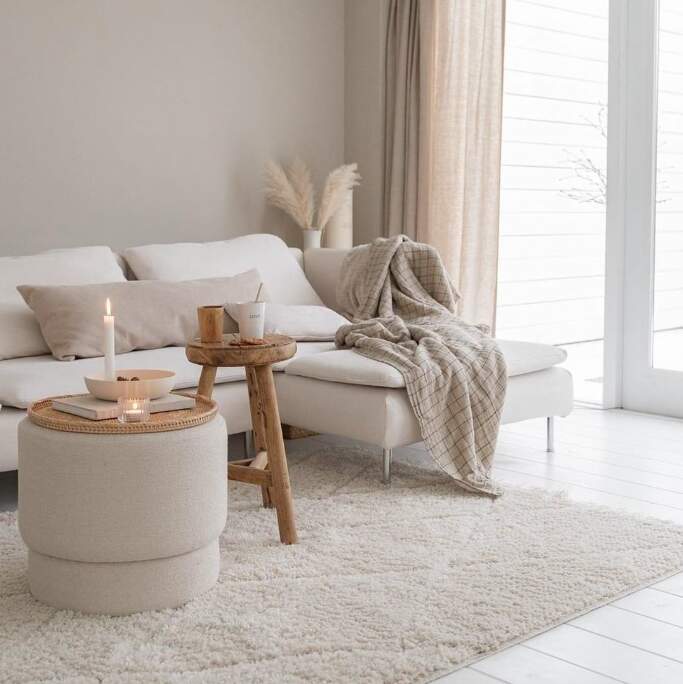 Related Posts:
Natural Aesthetic Clothing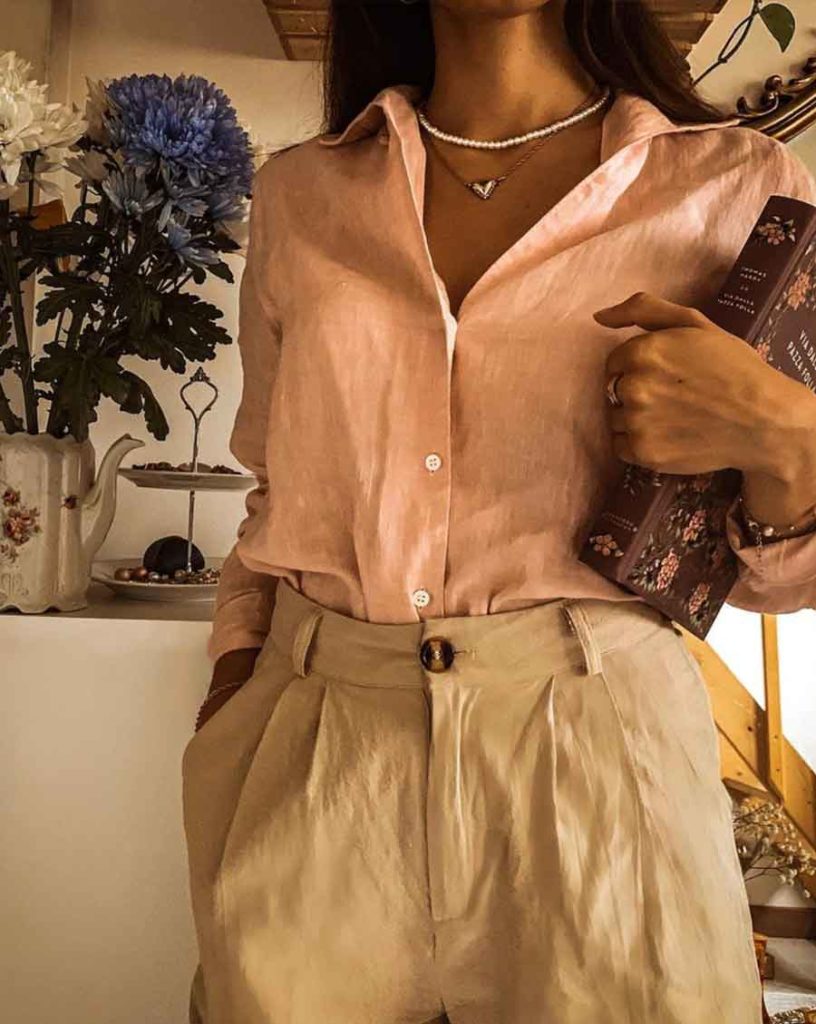 Interior Design For Natural Aesthetic Rooms
The Best Fabrics & Materials For Natural Aesthetic
No matter which style of decor you go for, if you want a natural aesthetic, you must use natural materials. When we break down images of rooms with a natural aesthetic we always find at least a couple of the following fabrics and materials: linen, gauze, tricot, crochet, bouclé, raffia, rattan, seagrass, bamboo, light wood, ceramic, dried botanicals, and pampa grass. Also, they are always in soft and earthy shades. The idea is to create harmony, not contrast.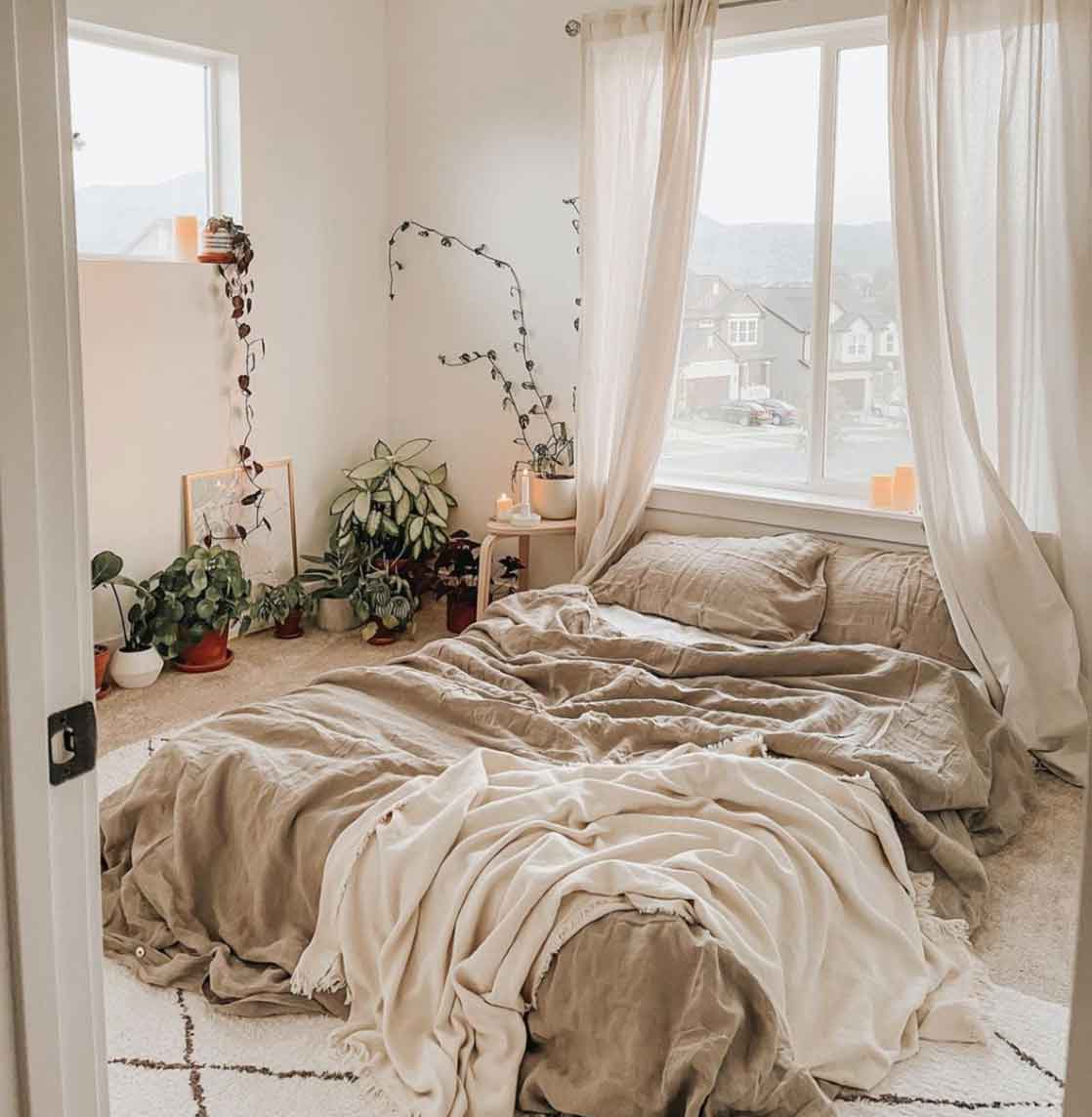 Scandinavian Natural Aesthetic
According to Masterclass, Scandinavian interior design is about minimalism, clean shapes, and neutral colors. There is a lot of black, white, and gray in the Scandi style, but there is also a lot of beige and soft shades of wood. Focus on the ladder to highlight the natural aesthetic of Scandinavian decor.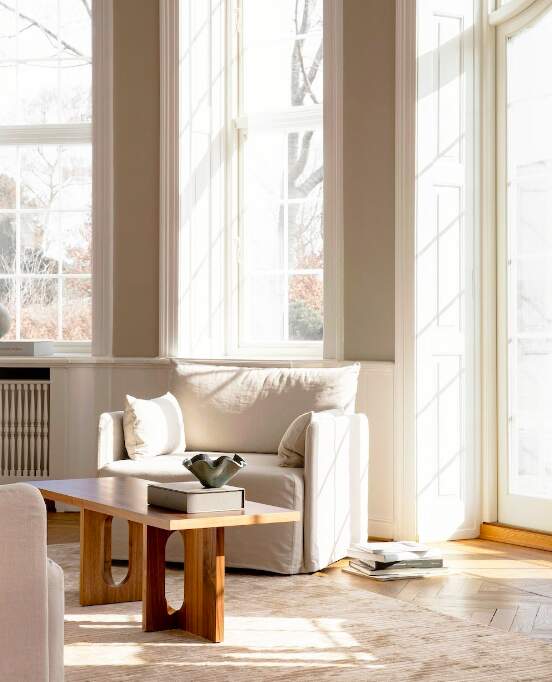 Japandi Natural Aesthetic
According to the Finnish Designs website, the Japandi interior design is a combination of Japanese and Scandinavian styles. The Japandi has its foundation in the wabi-sabi philosophy, which seeks balance from imperfection. So, you'll find the airy neutrals from Scandi but combined with more natural and raw textures and organic shapes. Say hello to curved furniture and decor.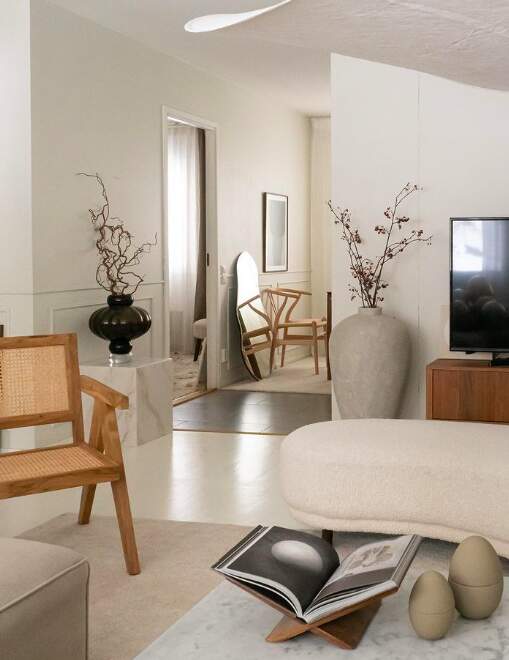 Hygge Rooms With Natural Aesthetic
According to award-winning interior designers instructors at Masterclass the Danish Hygge decor style is a way of incorporating coziness and joy of simple pleasures into your home. Picture yourself curling up in your comfy chair, sipping a soothing cup of tea, and watching time go by through the window. The practical way of doing it is investing in neutral light colors and natural materials with a minimalist approach. It's borderline rustic but softer.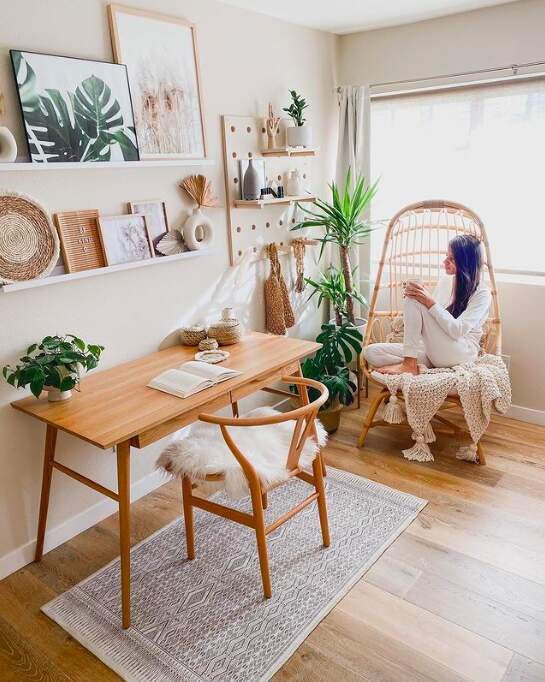 Boho Chic Rooms Natural Aesthetic
The boho-chic or Bohemian interior design is the most playful in this list. The natural aesthetic is at the core of the boho-chic thanks to the abundance of raffia, jute, rattan, and greenery. What can look and feel more natural than the sensation of constantly being on a Bali vacation?