---
---
☾ Affiliate Disclosure: The Mood Guide celebrates women's moods and versatility. Even though we may earn a commission from some of your purchases, we encourage you to shop with the right intention. Focusing your energy on what you feel confident and comfortable in is empowering! ♥︎
---
Linen pants are an effortlessly comfy and well-dressed option for summer. They look and feel cool because linen is naturally breathable and antibacterial. Besides, the more you wash it, the softer it gets (unlike some poly fabrics that go to the landfill after one wash). Therefore, linen clothes are a long-term investment. Also, linen is the most sustainable choice if you wanna make more conscious shopping. Shopping linen reduces your footprint even if you don't want a minimalist closet. So, in this post, you'll find a thorough selection of women's linen pants for every occasion and mood and tips on how to wear them. With drawstrings, cropped, A-line culottes, etc so you can create comfortable but stylish outfits to go to the beach, to the park, to barbecues, and even on dates! I'm covering all bases, from petit to plus size linen pants options, and including coveted stores like J.Crew.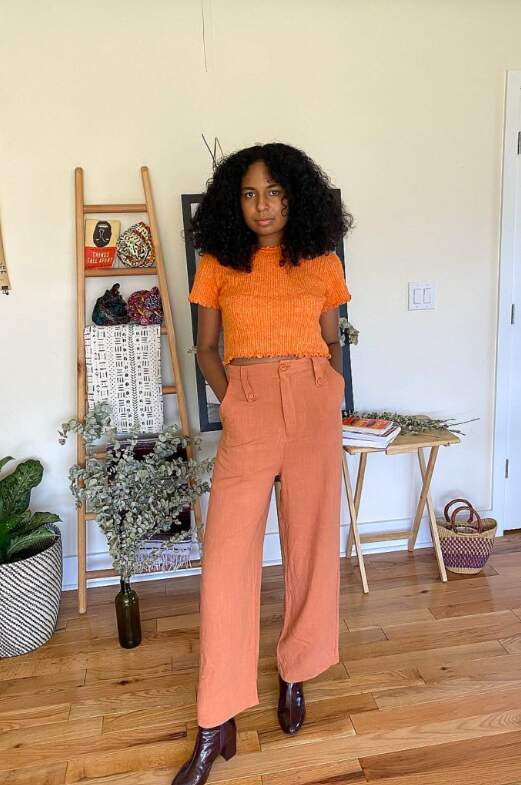 Linen is one of the noblest and more sustainable fabrics we can wear. Whether you're looking for high-quality and long-lasting clothes or a beautiful, sustainable, and conscious gift for a conscious fashionista friend, linen dresses are a hit. According to the website specialized in sustainable fashion goodonyou.eco "Linen is one of the most biodegradable and stylish fabrics in fashion history. It is strong, naturally moth resistant, and made from flax plant fibers, so when untreated (i.e. not dyed) it is fully biodegradable". Also, the entire process of manufacturing the linen wastes almost zero water!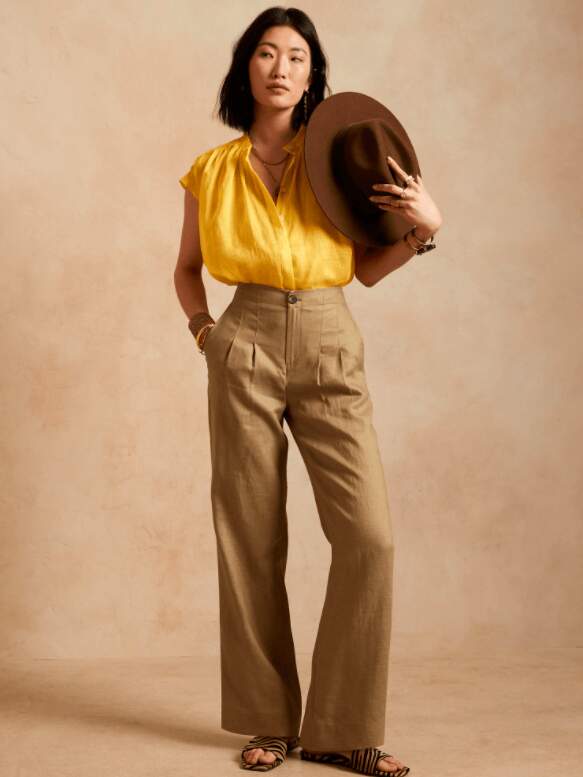 ☾ Related:
However, what I like most about linen, is its durability. When compared to cotton, linen can last up to 30 years, while the cotton will be in the landfill in 5. And if it wasn't enough, because linen is a strong fiber the more you wash it, the softer it gets! So, your beautiful linen dress will be an investment for years! Finally, flax is naturally antibacterial, making it the perfect fabric for sweaty hot summer days.
☾ Related:
---