Although I have already written an entire post with enchanting winter nails, I decided to make this one with emerald green nails designs as well. This is an out-of-the-ordinary nail color, but for me is one of the most gorgeous, sophisticated, and chic colors out there. Perfect to achieve a chic minimal mood in winter.
---
Other Nail design ideas with a chic minimal aesthetic:
Sophisticated Black Nails Ideas to Inspire a Chic Aesthetic Manicure
50+ Chic Nude Nails Ideas and Inspiration
---
Emerald Green Nails Mood:
---
Emerald is a highly precious natural medium or dark green gemstone, which makes it one of the most sophisticated and desirable preciosities created by nature. Therefore, this nail color will evoke sophistication and a positive reputation for your overall look and feel.
Emerald Green Nail Designs:
---
If you want to evoke a rare treasure mood in your nail colors (emeralds are 20 times rarer than diamonds), go with dark emerald green nail designs! There is also something slightly wicked in this shade, probably because is exactly the color of Harry Potters's Slytherin House, So if you are a chic, powerful, and slightly bad girl, this is perfect!
Emerald green plain
---
Just plain emerald green, with no art or design, is enough for a sophisticated winter nail. This color looks beautiful on short or long nails;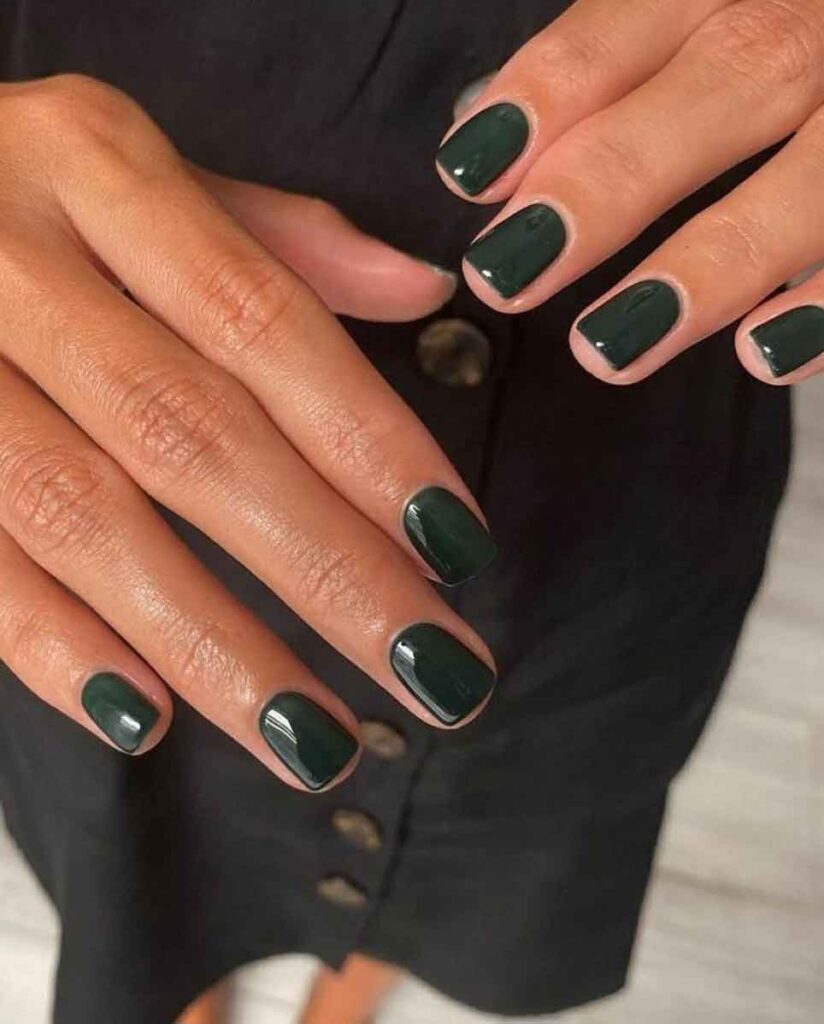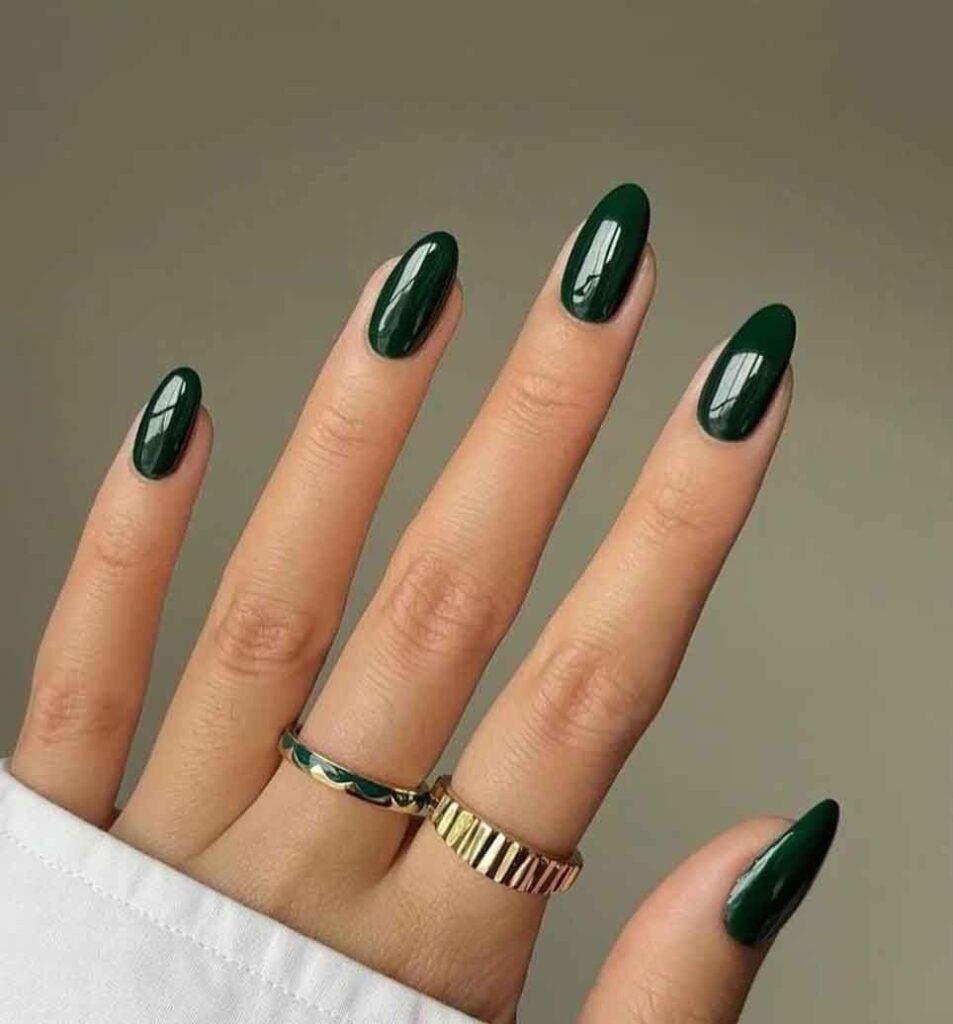 Emerald green french tips
---
A minimalist nail design option that is classy and chic. The snake ring gave me big Slytherin vibes.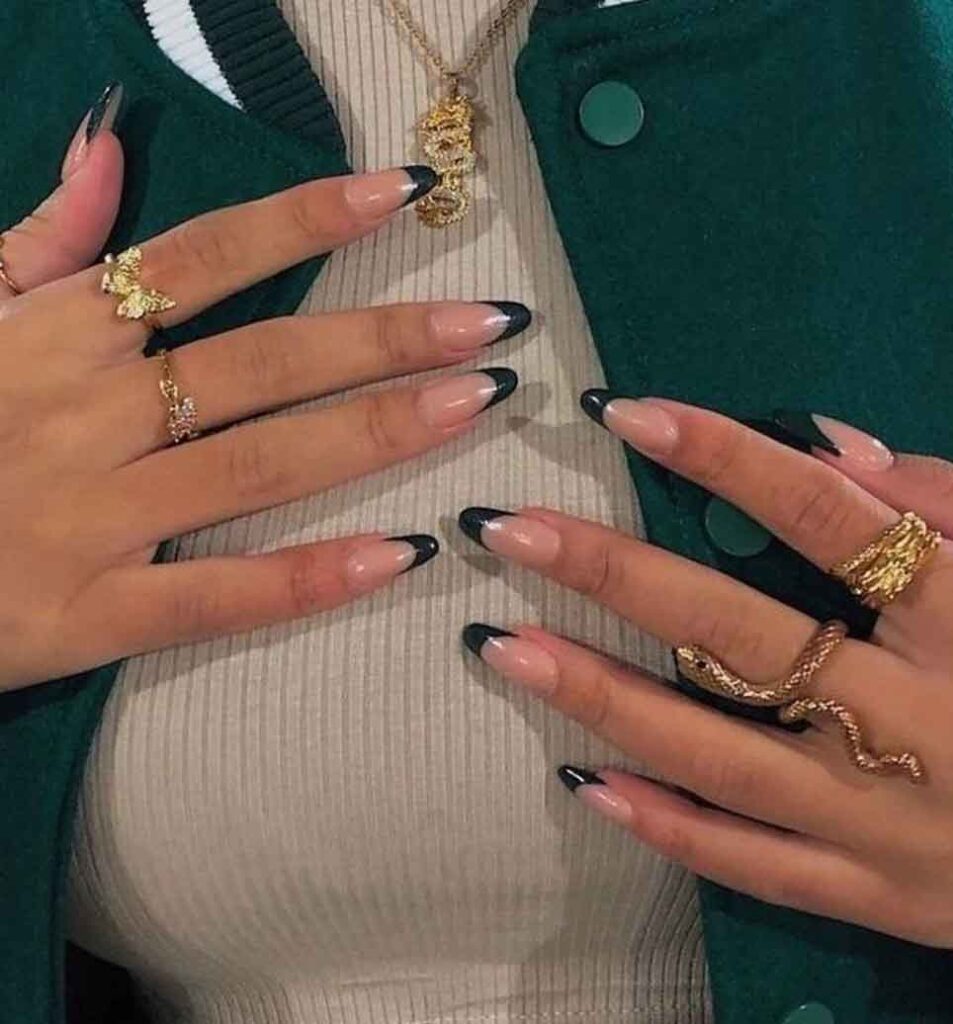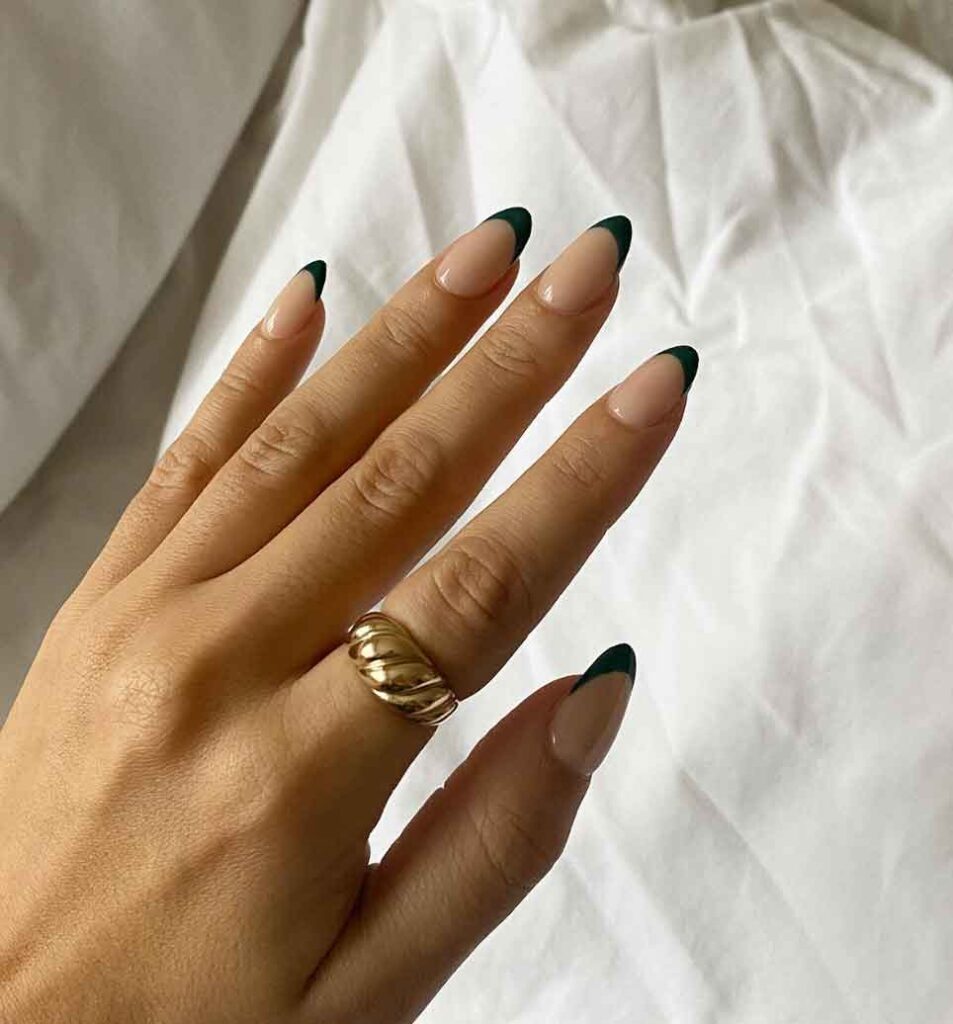 The golden details from these french tips will elevate your mani.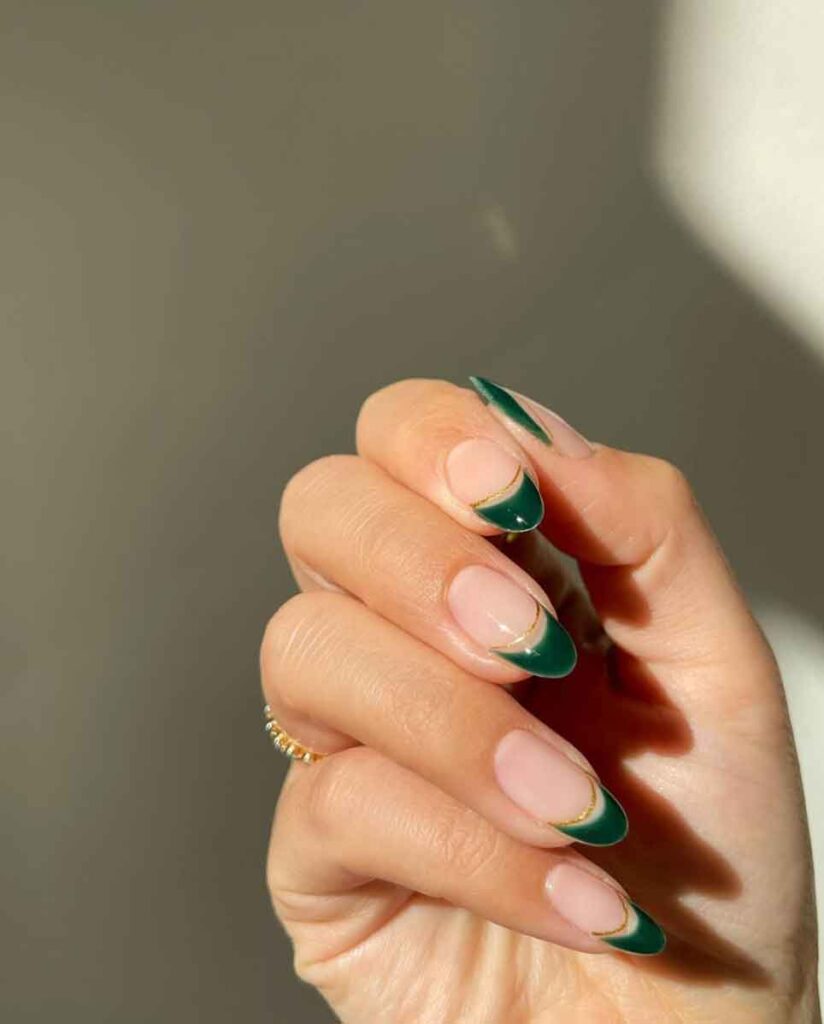 And these emerald green chrome Frenchies are also an original approach to this classic nail design.
Emerald green and gold nails
---
This is the chicest combination ever, whether for almond, coffin, or square nails, the dark green with gold is just pure winter sophistication. And one more time, we have a snake matching this color.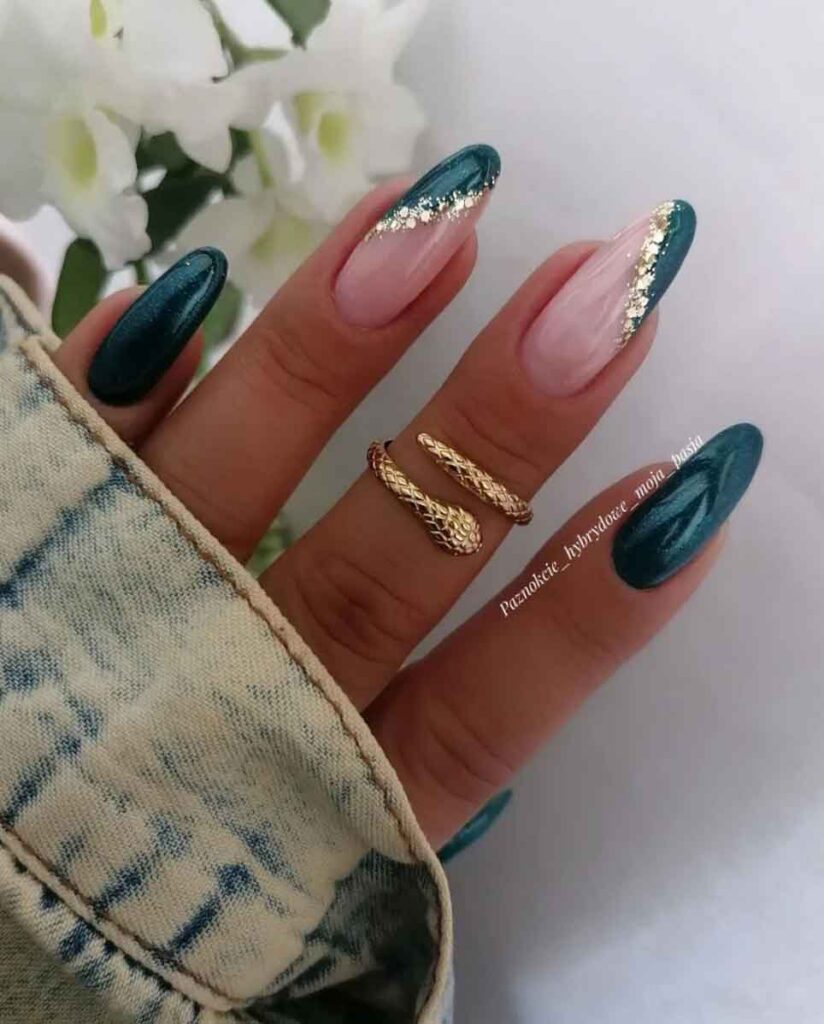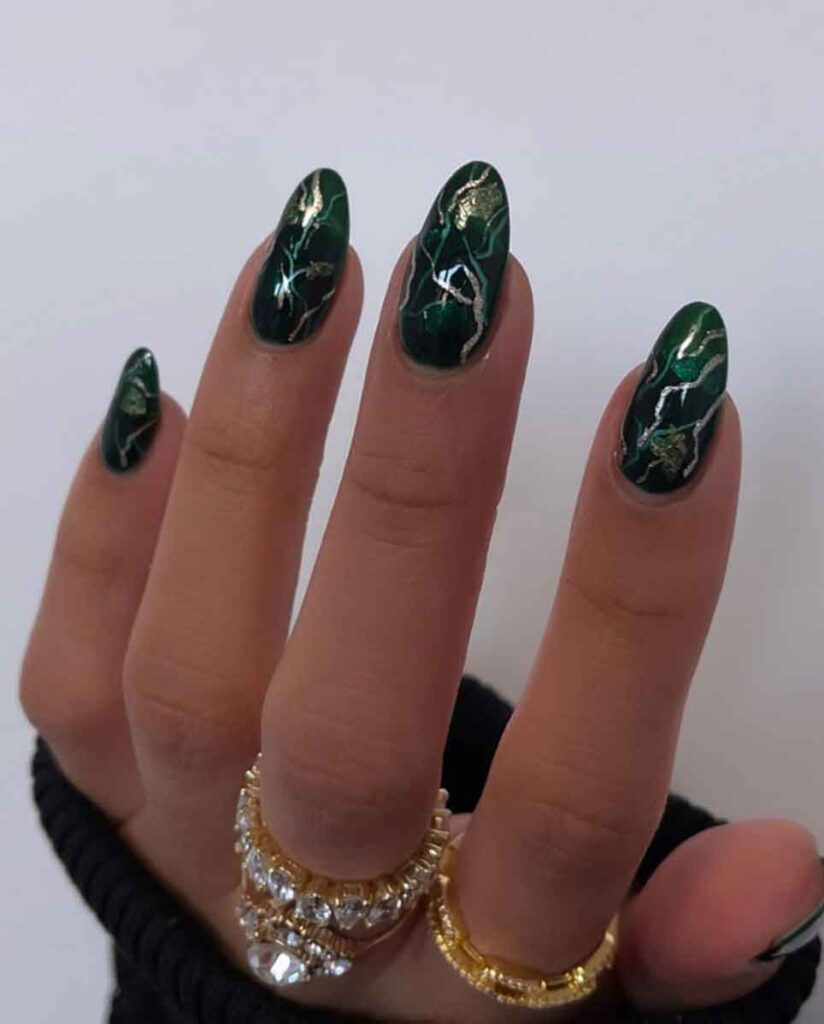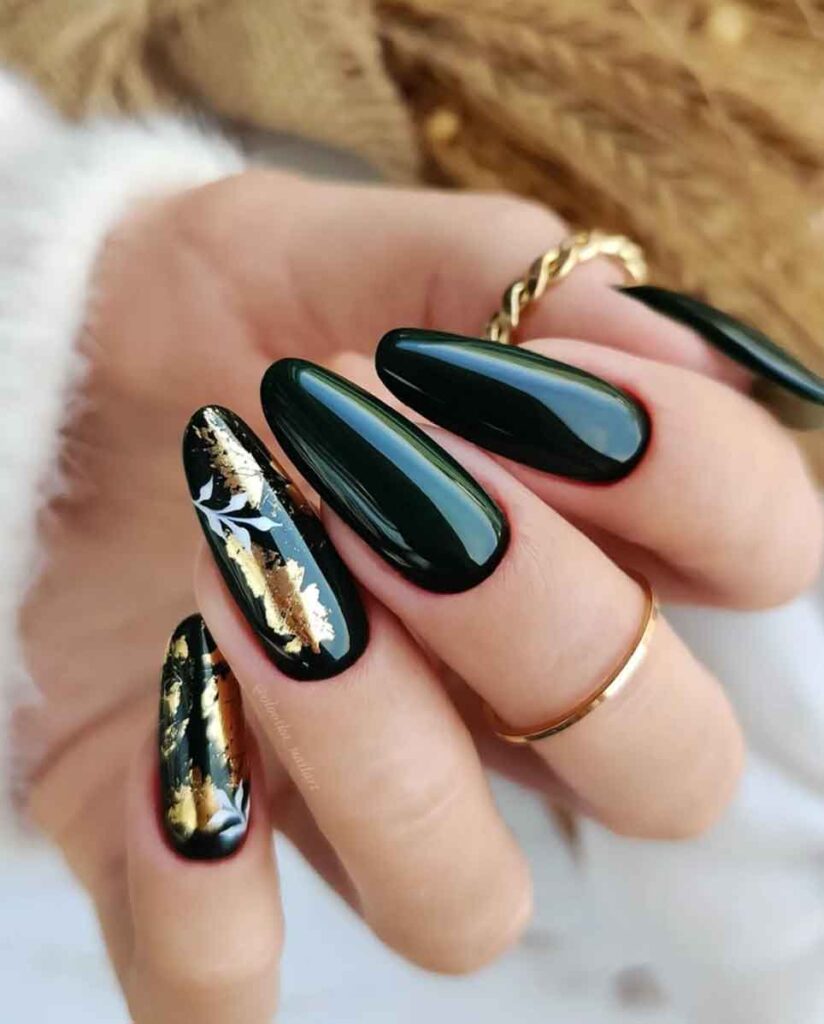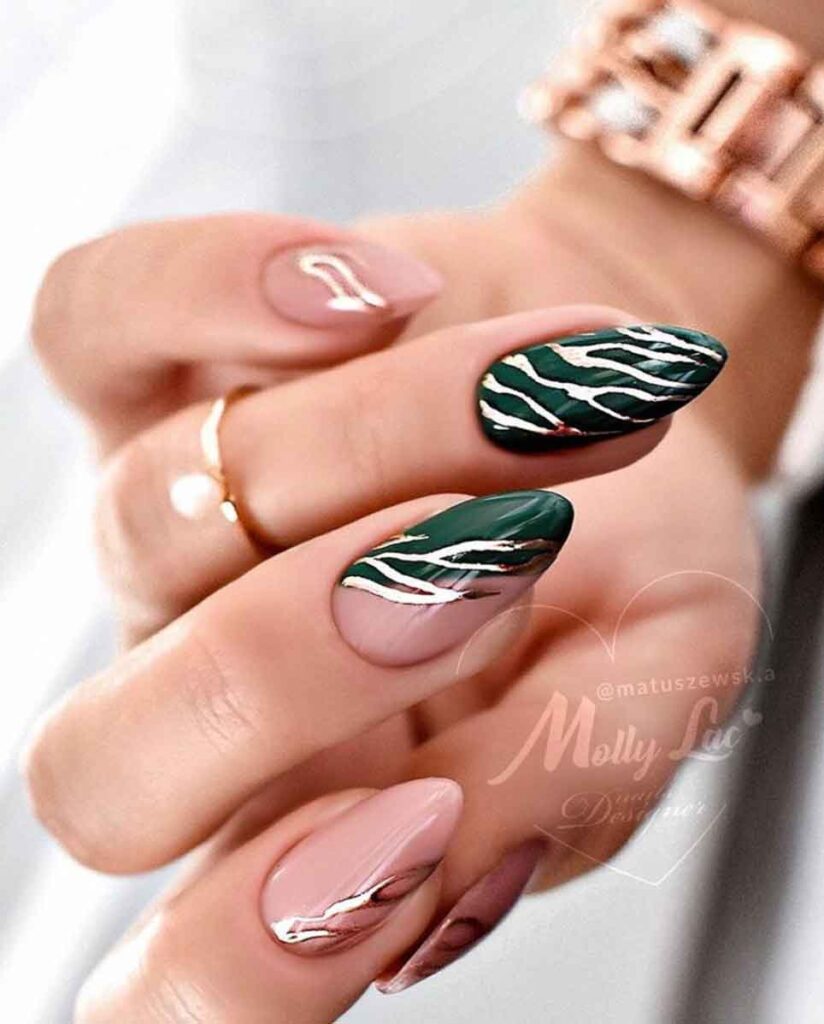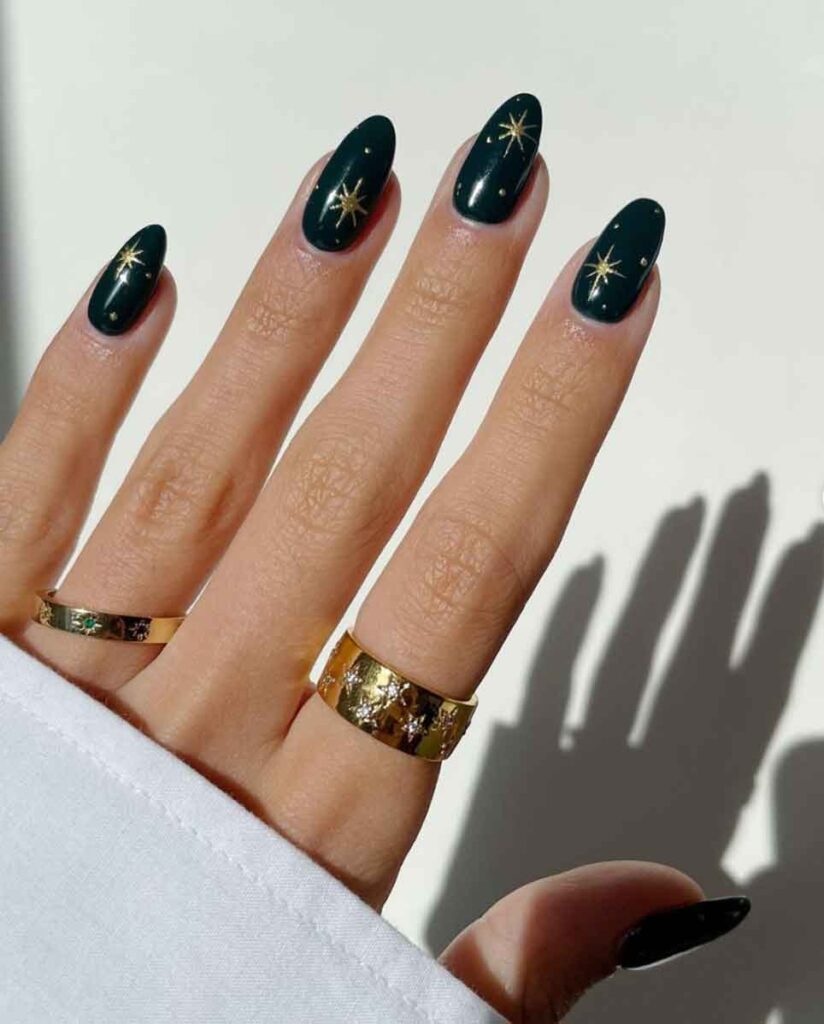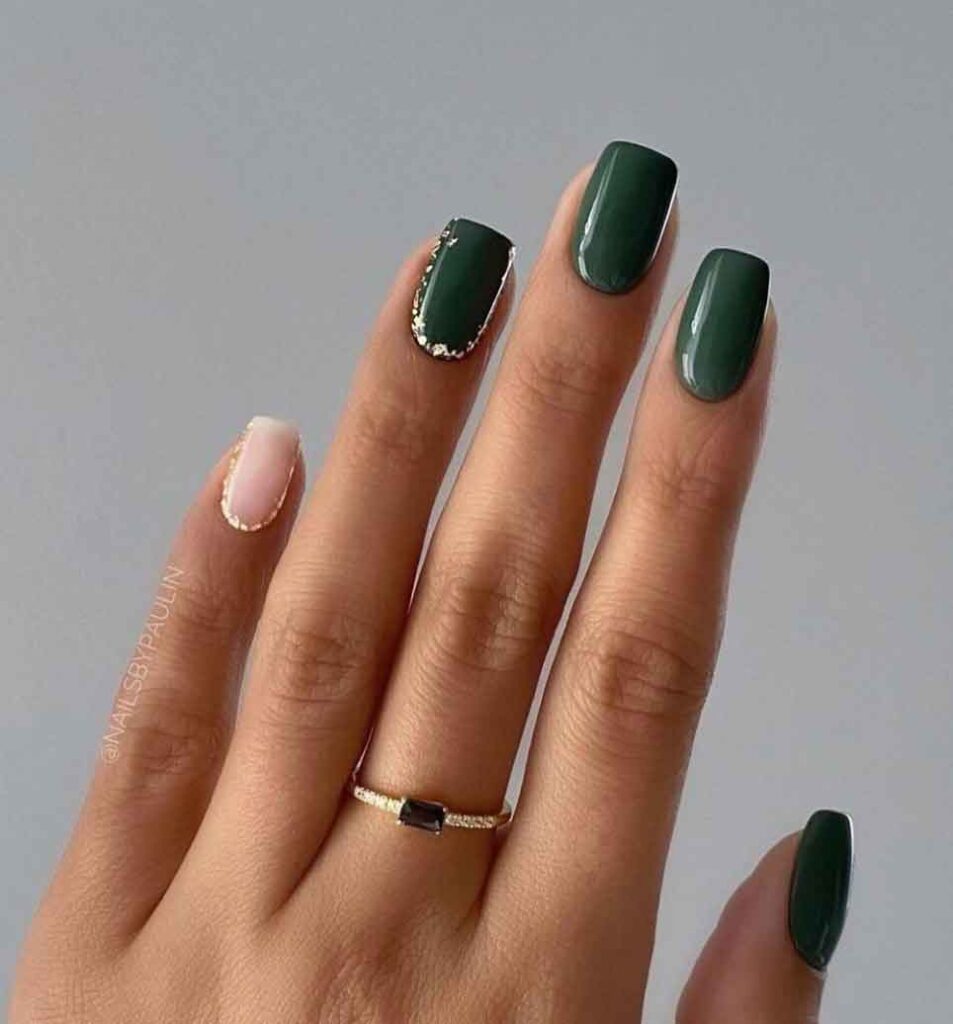 Black and dark emerald green marble with gold
---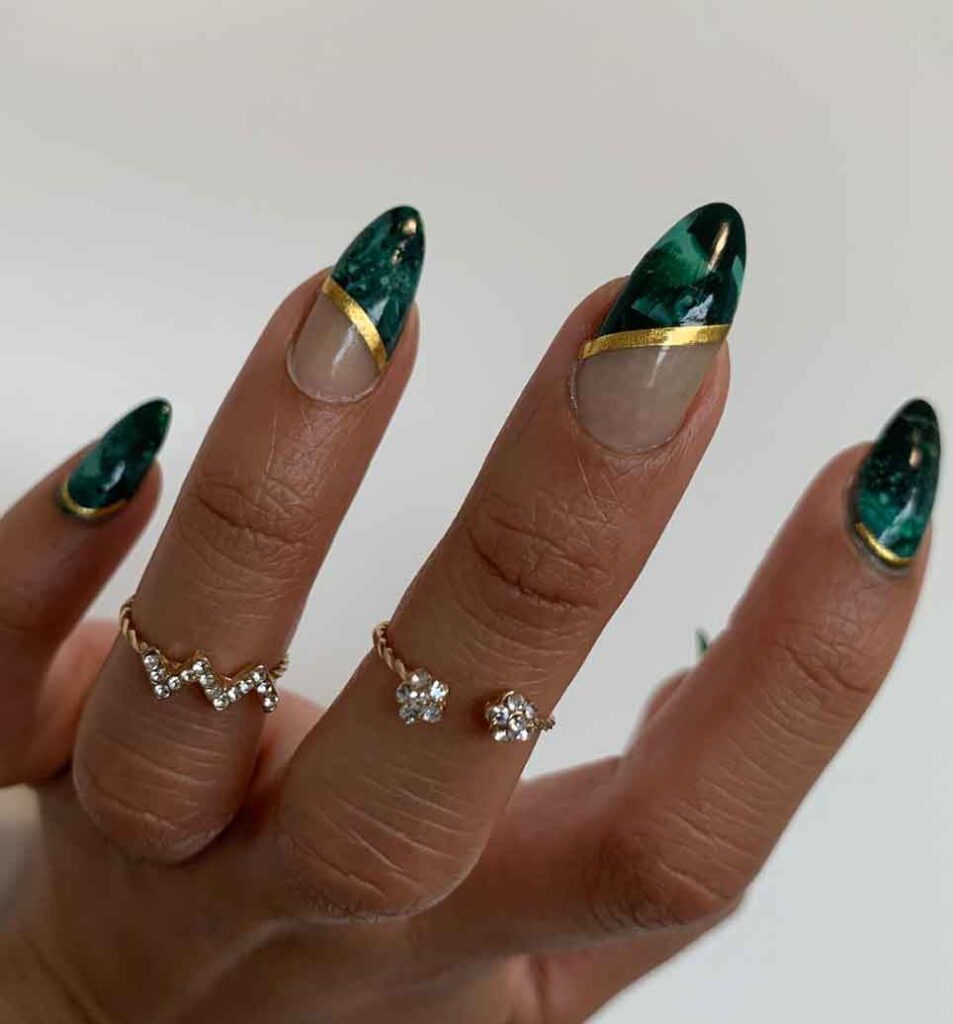 Emerald Green with Silver Swirl Nails
---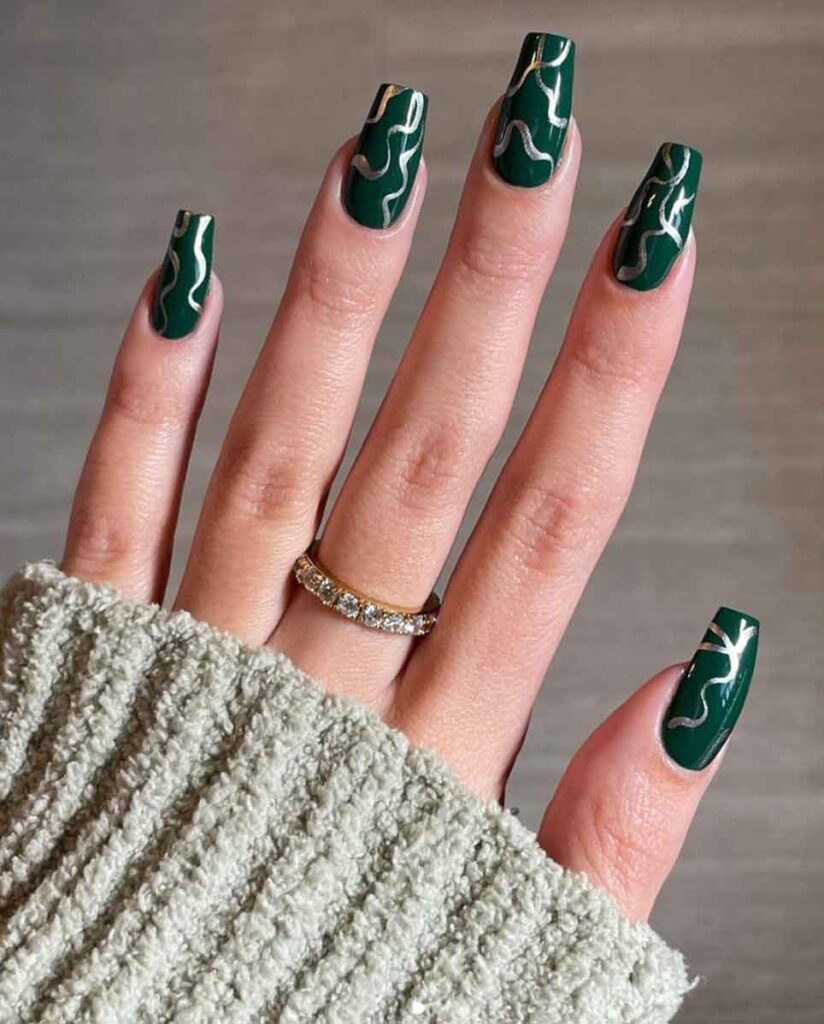 With natural nails and golden details
---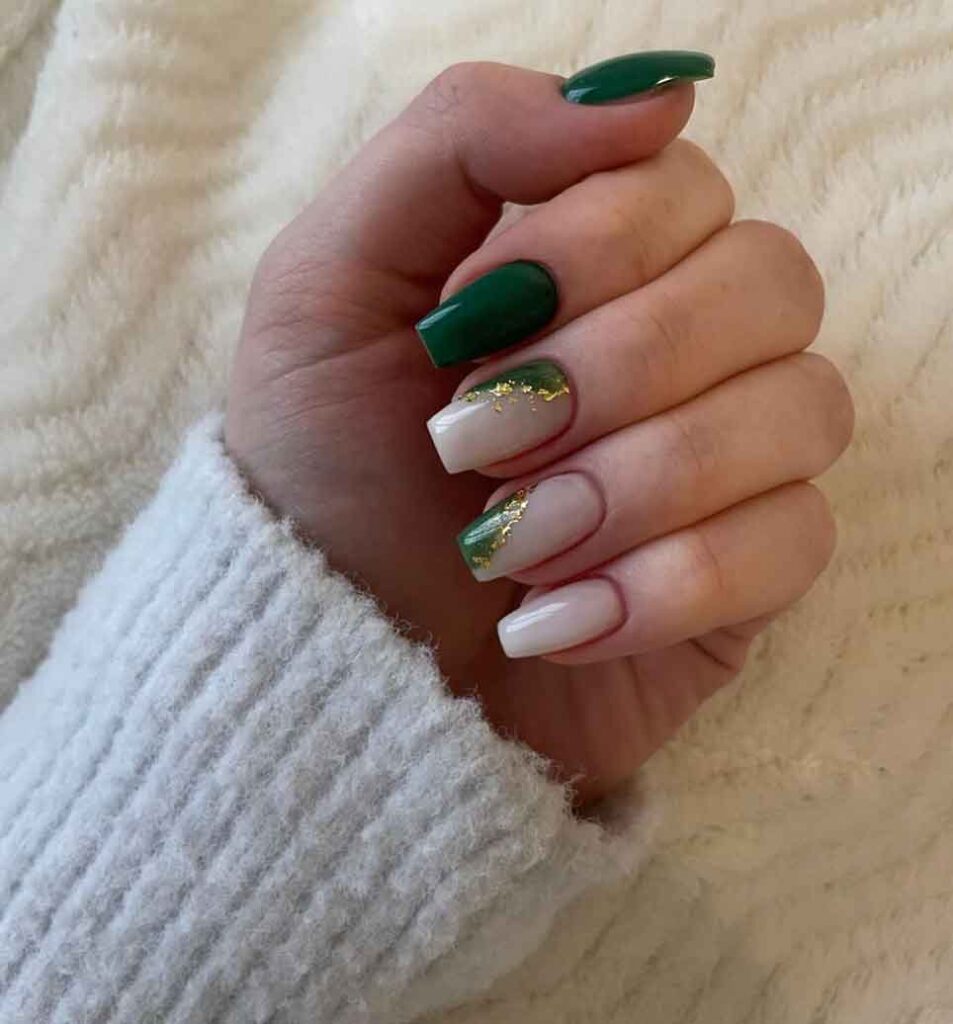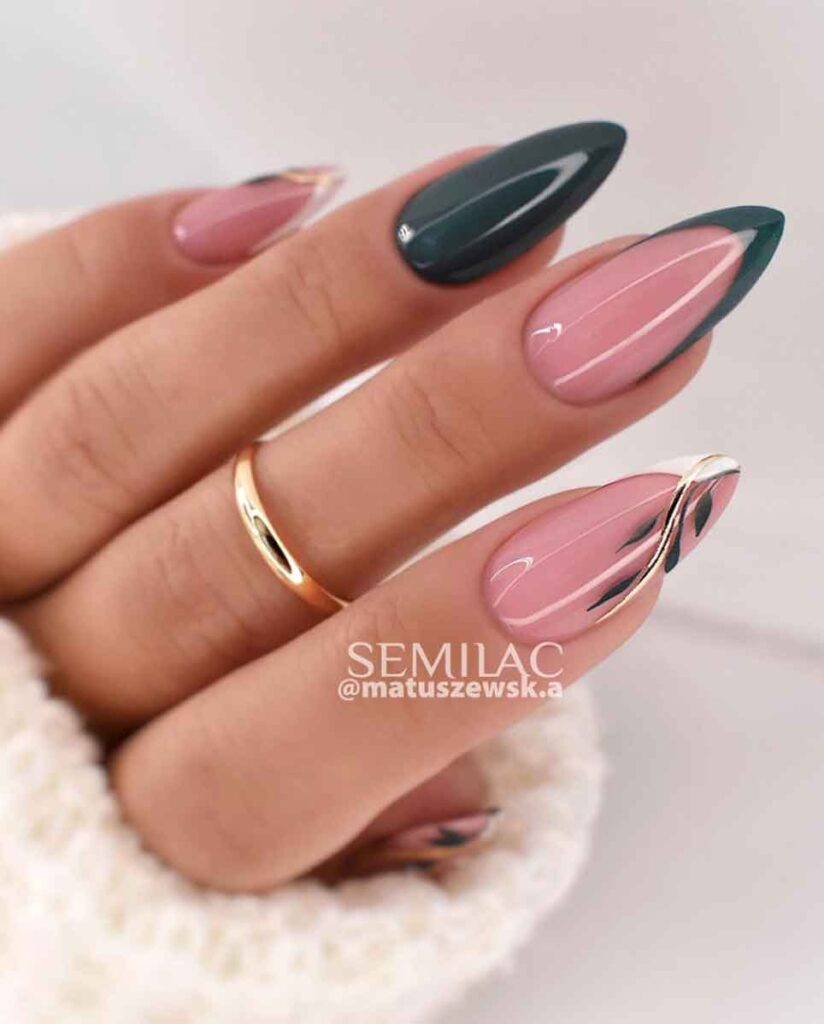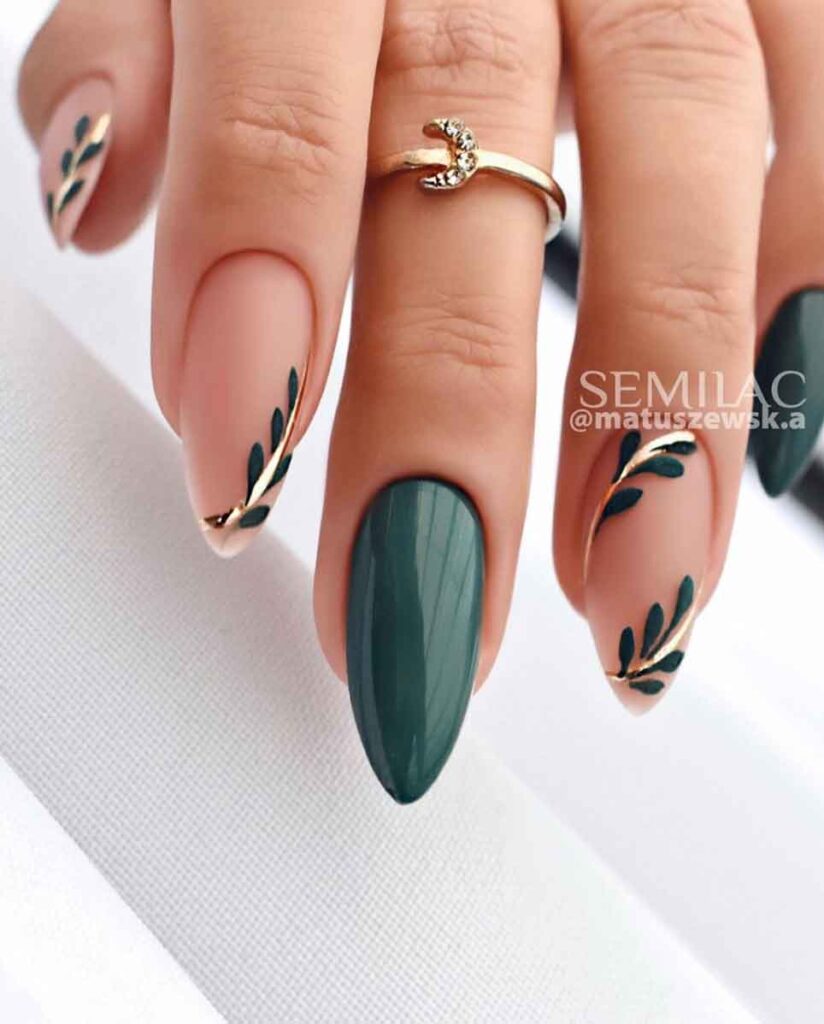 Emerald green nails with glitter
---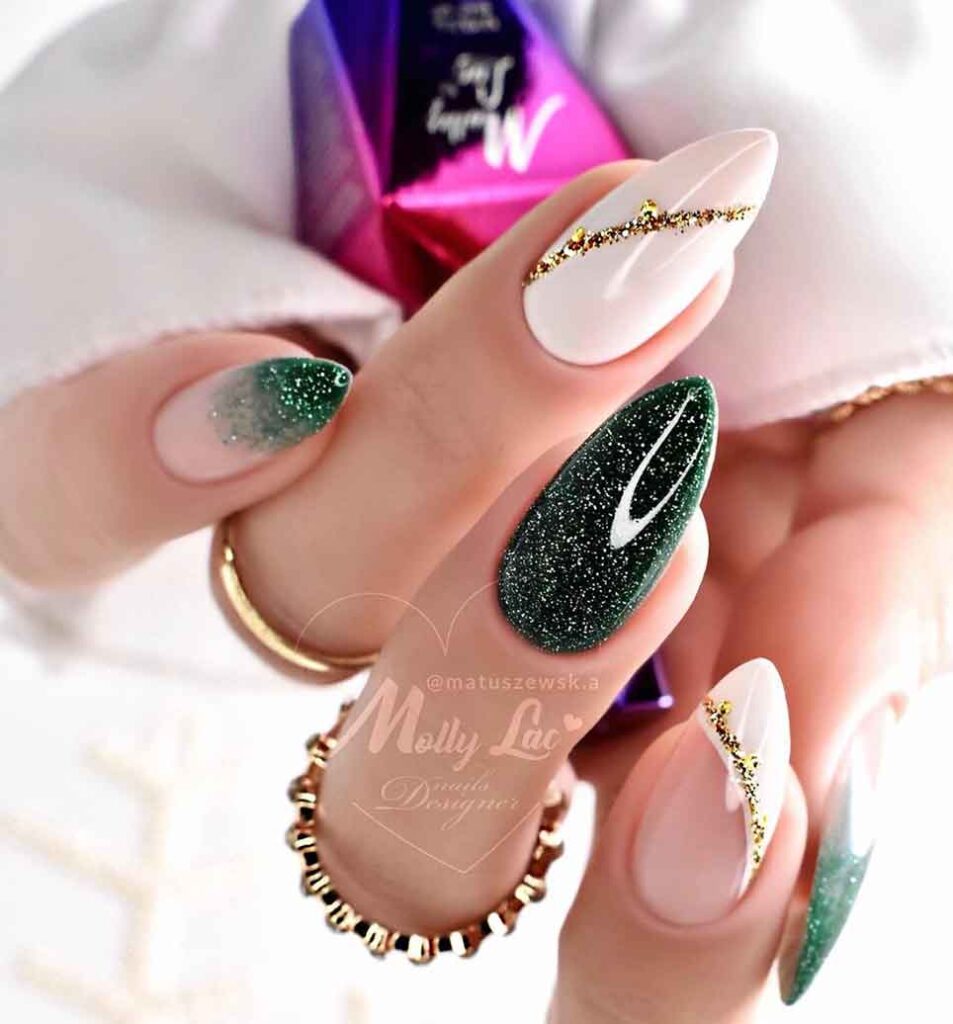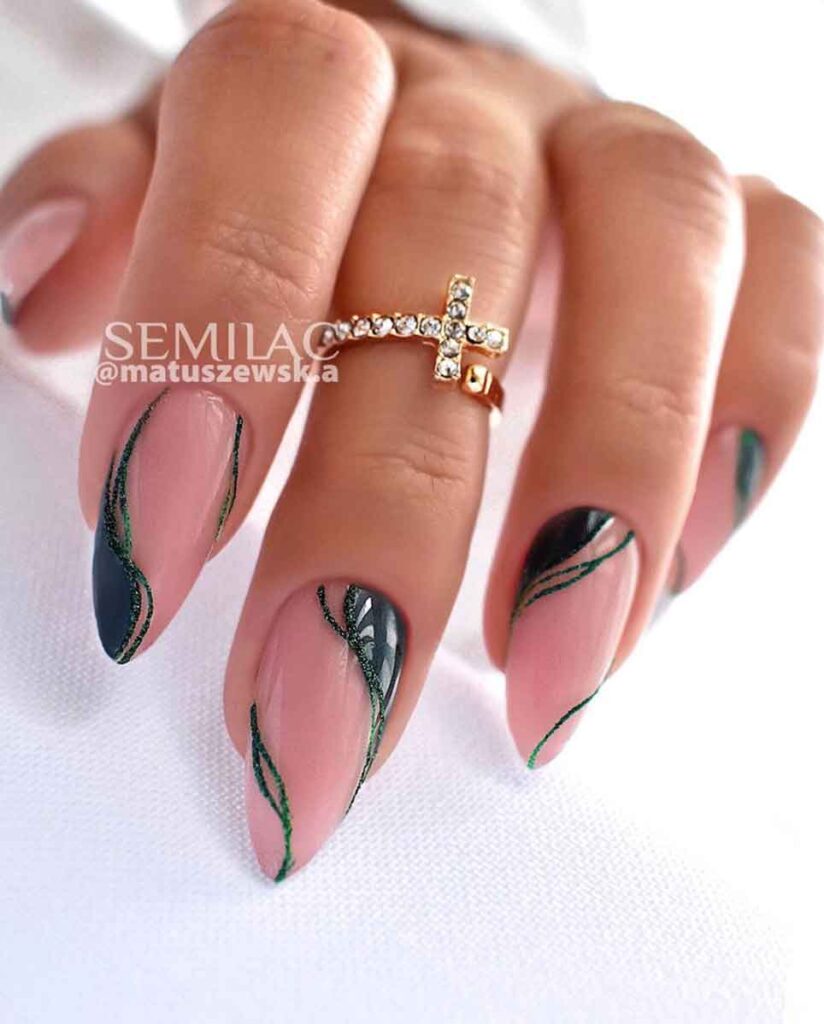 Emerald green bling nails
---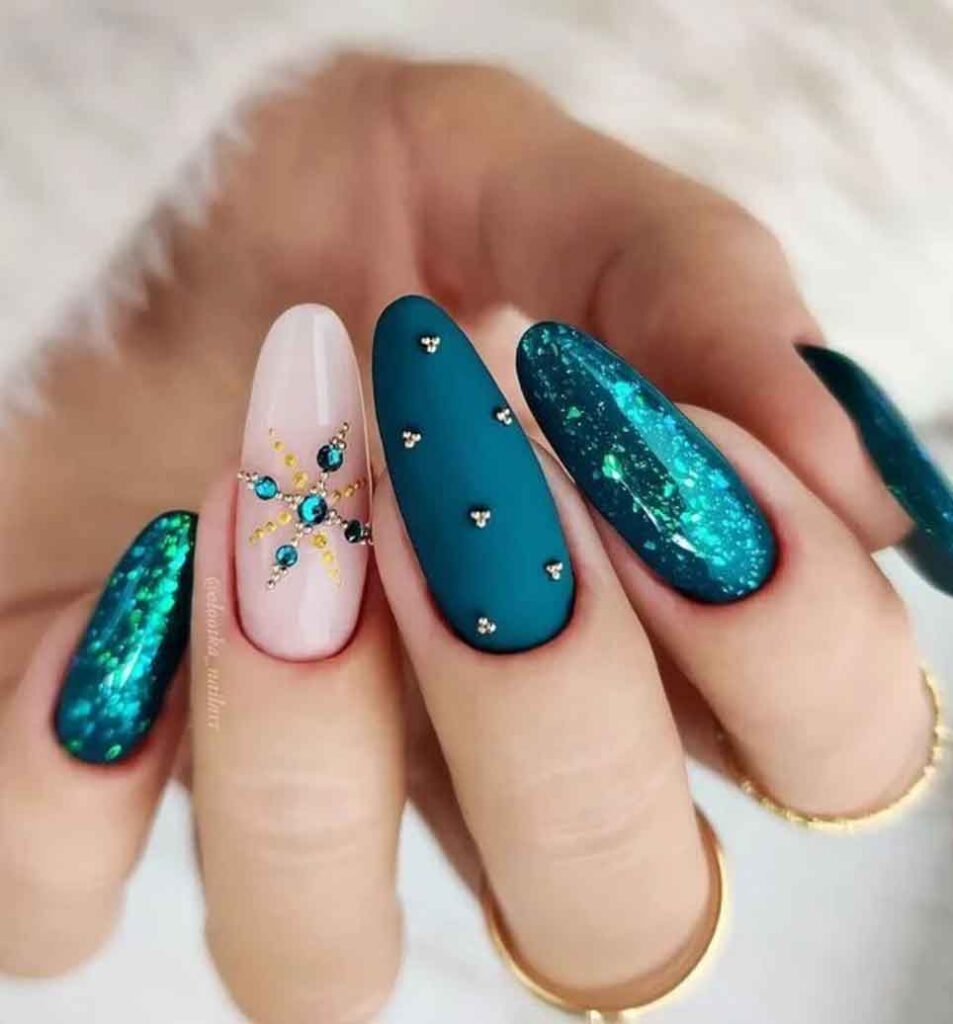 Emerald green Christmas nails
---
Dark green is a traditional Holiday color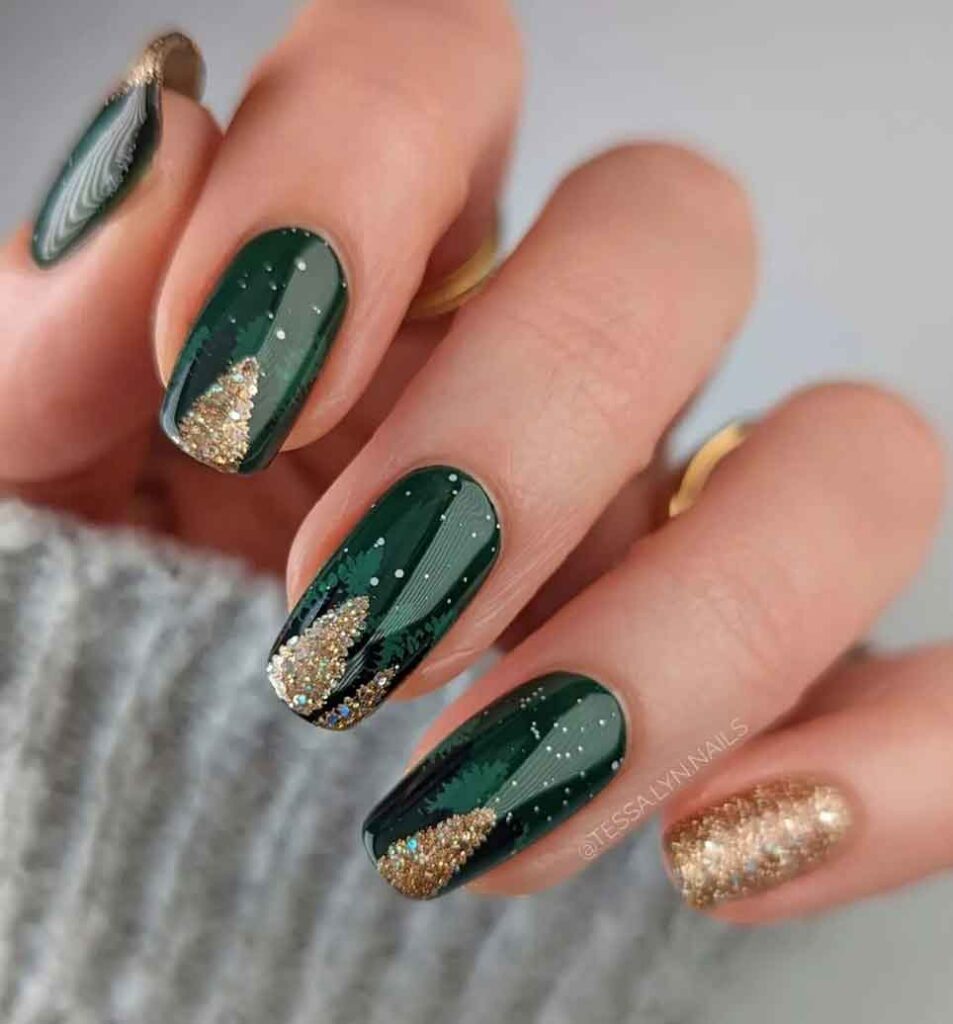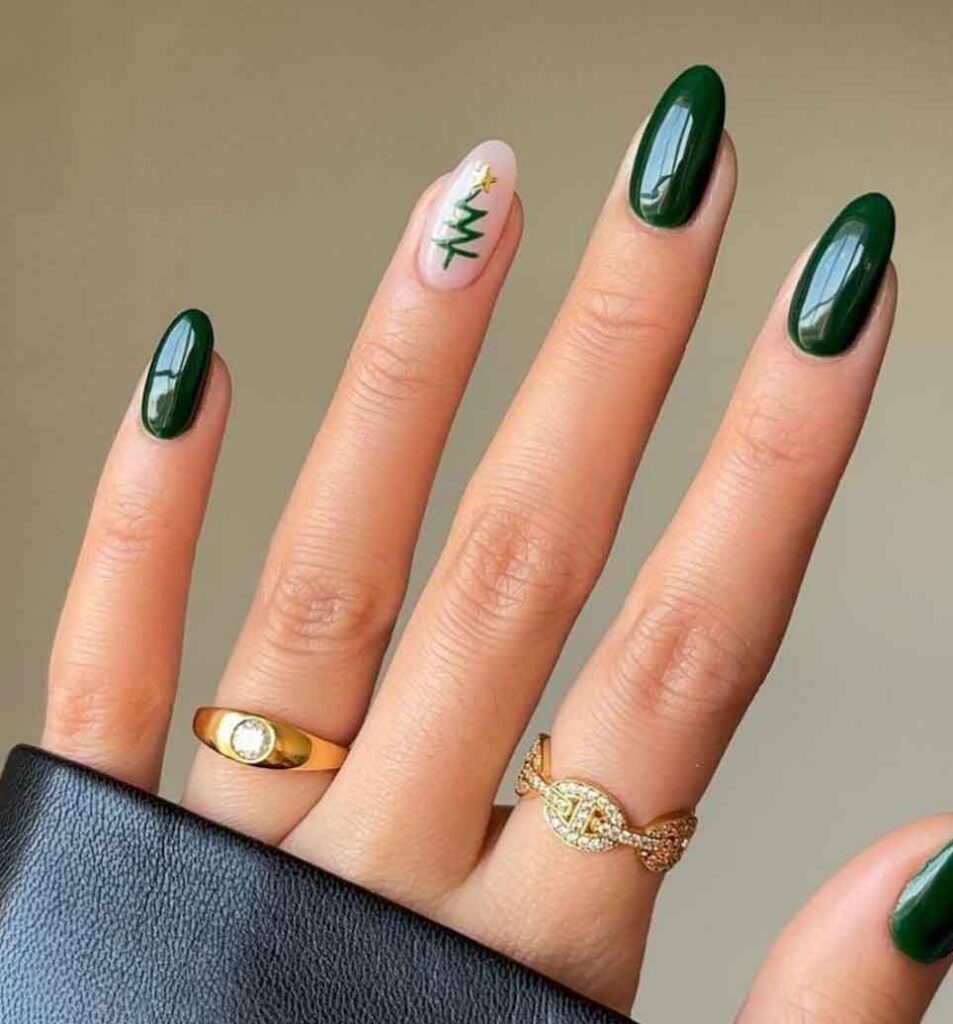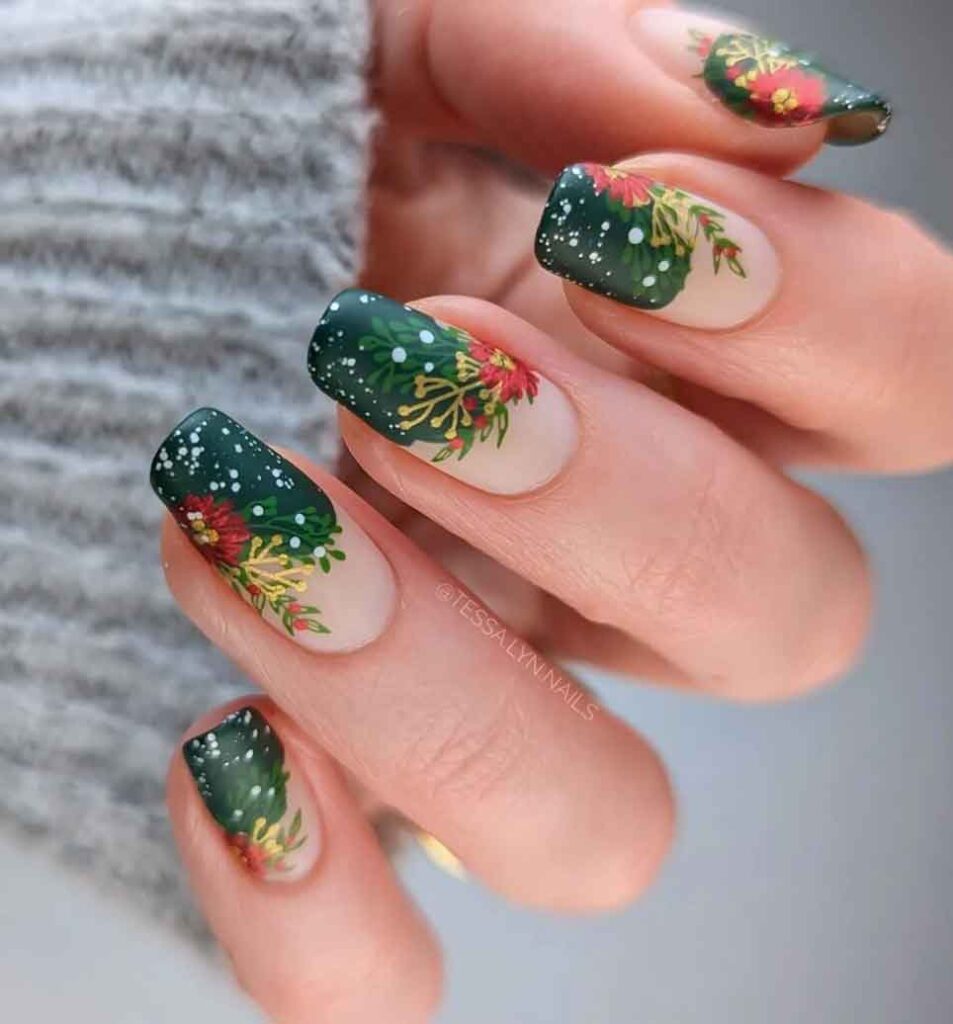 With animal prints
---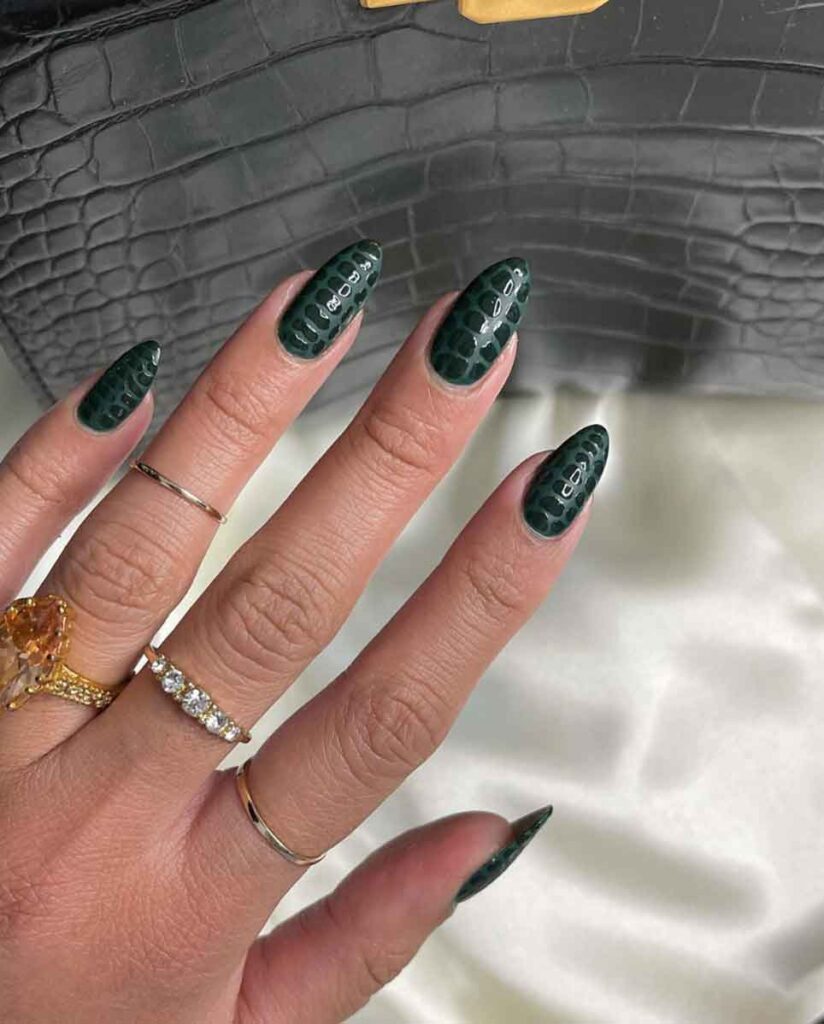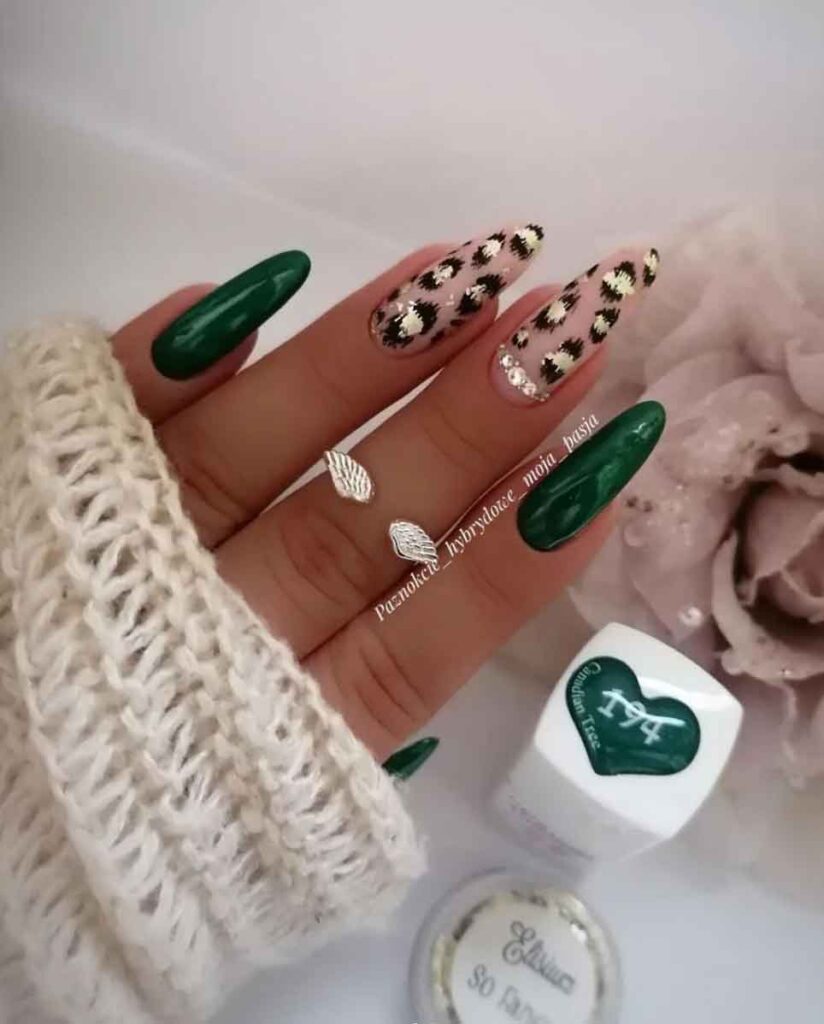 Emerald green Ombre Nails
---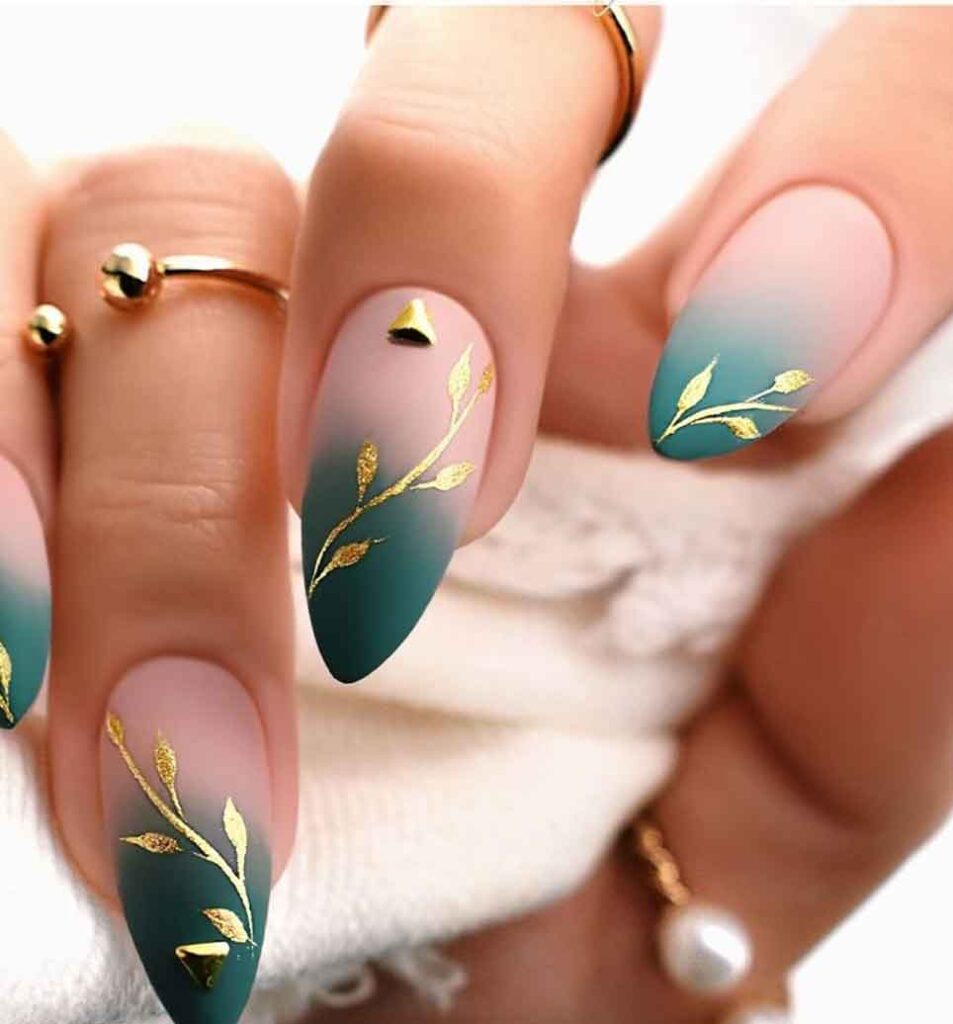 Matte
---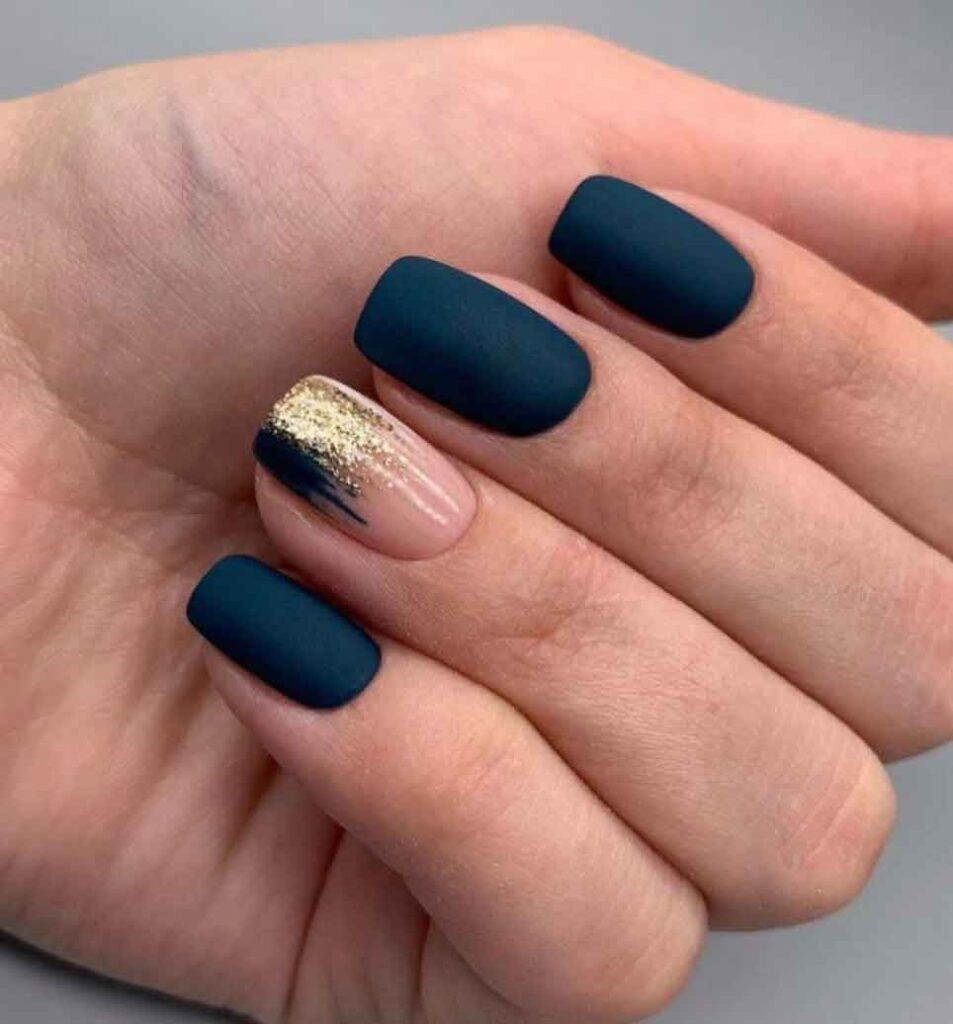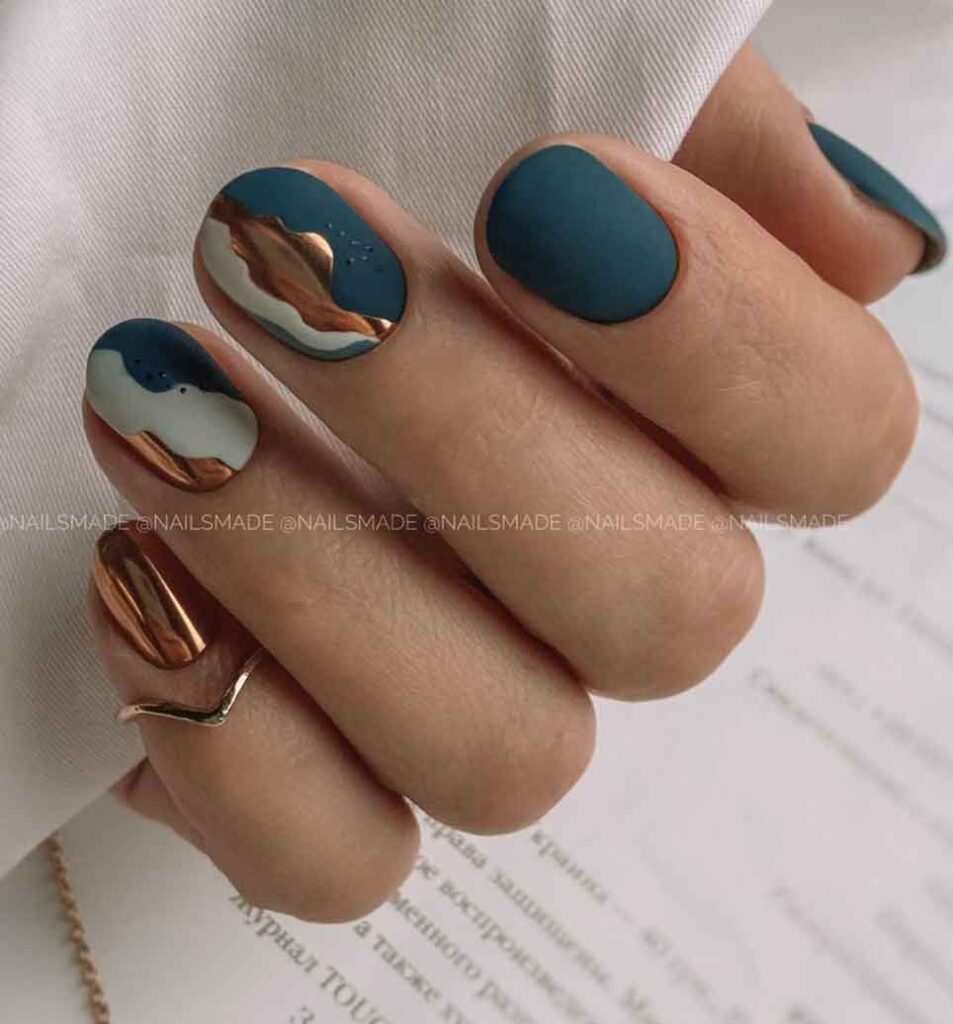 Organic Shapes
---
A modern boho vibe to your chic nails that works both on almond or square nails.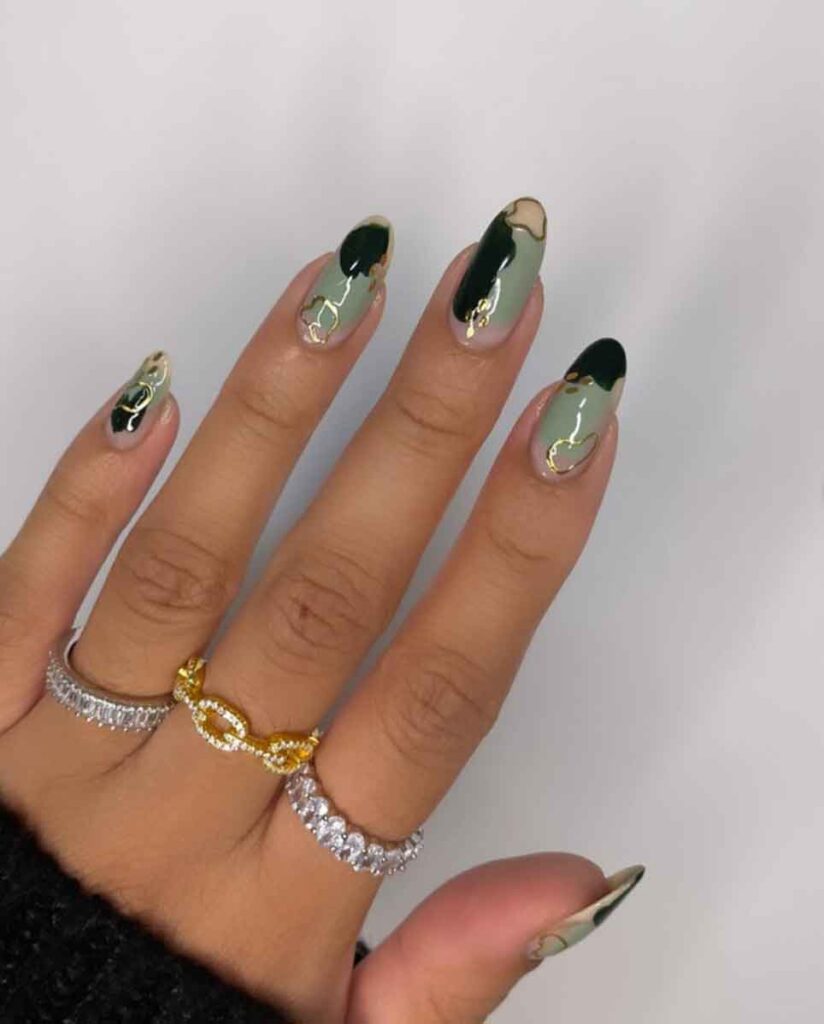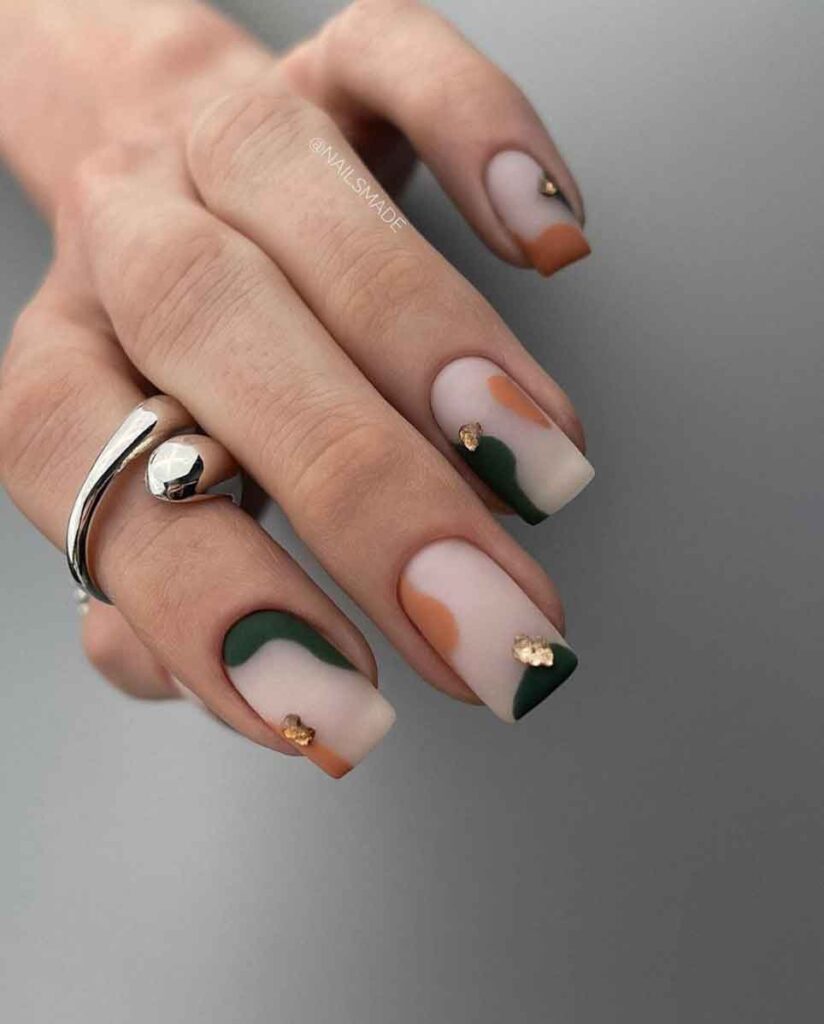 Brush Strokes with Gold
---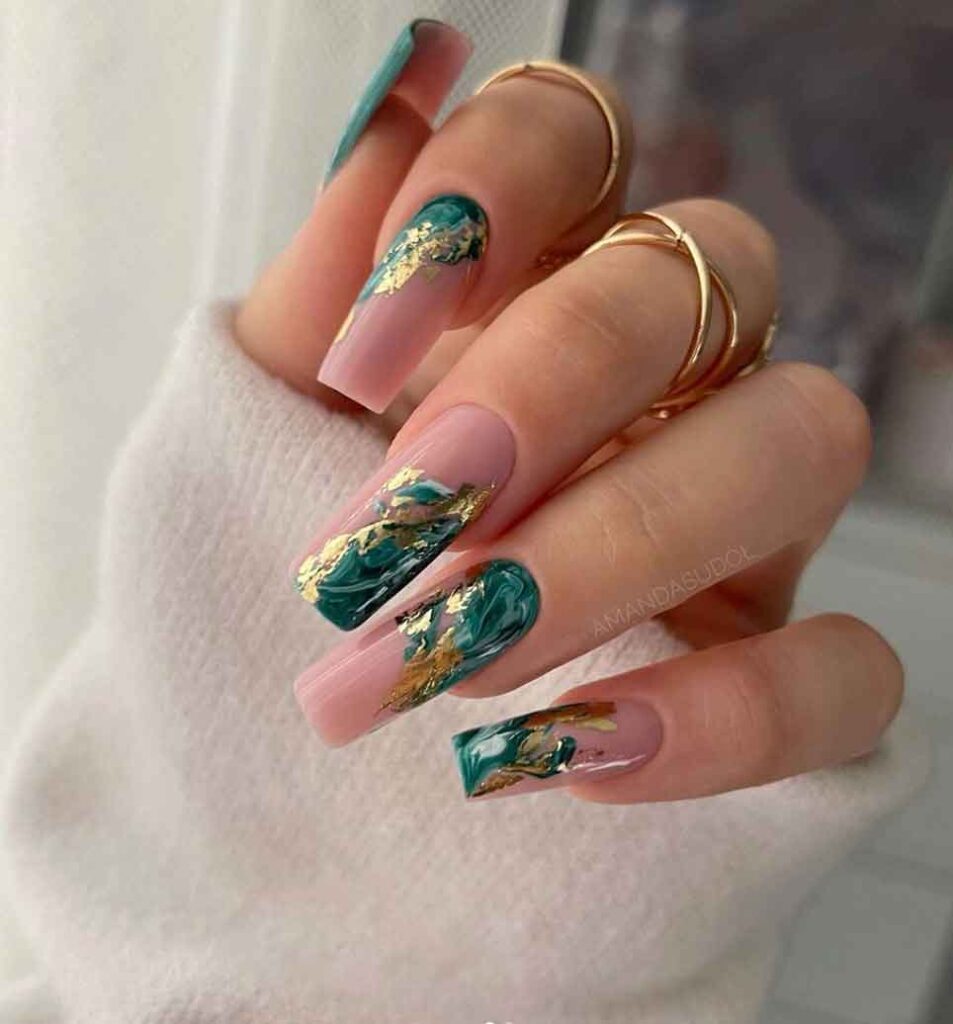 What's your favorite emerald green nails design to try next?