Hello sweet dreamer. This is a list of super cute cottagecore nails for those who feel good when incorporating the cottagecore aesthetic into their lives.
There is something so romantic yet ethereal in the bucolic, natural, simple life of cottagecore, that just inspires some of us to even do a mani with the theme.
I have already written tons of cottagecore aesthetic guides, which you can check all below:
---
Cottagecore Guides:
🍓 How To Embrace The Cottagecore Aesthetic To Live a Brighter & Sweeter Life
🌿 Cottagecore Gift Ideas Inspired by Nature
🍓 Cute Cottagecore Hairstyles for Every Type of Hair
🌿 The Best Stores To Buy Cute Cottagecore Shoes & Inspire Dreams In Every Season
---
Now going to what matters, some lovely, cute and aesthetic cottagecore nails inspo for who is in the mood for something very bright and sunny.
Mushrooms
---
Where there is cottagecore, there is a cute mushroom, so of course mushroom nails are on this list.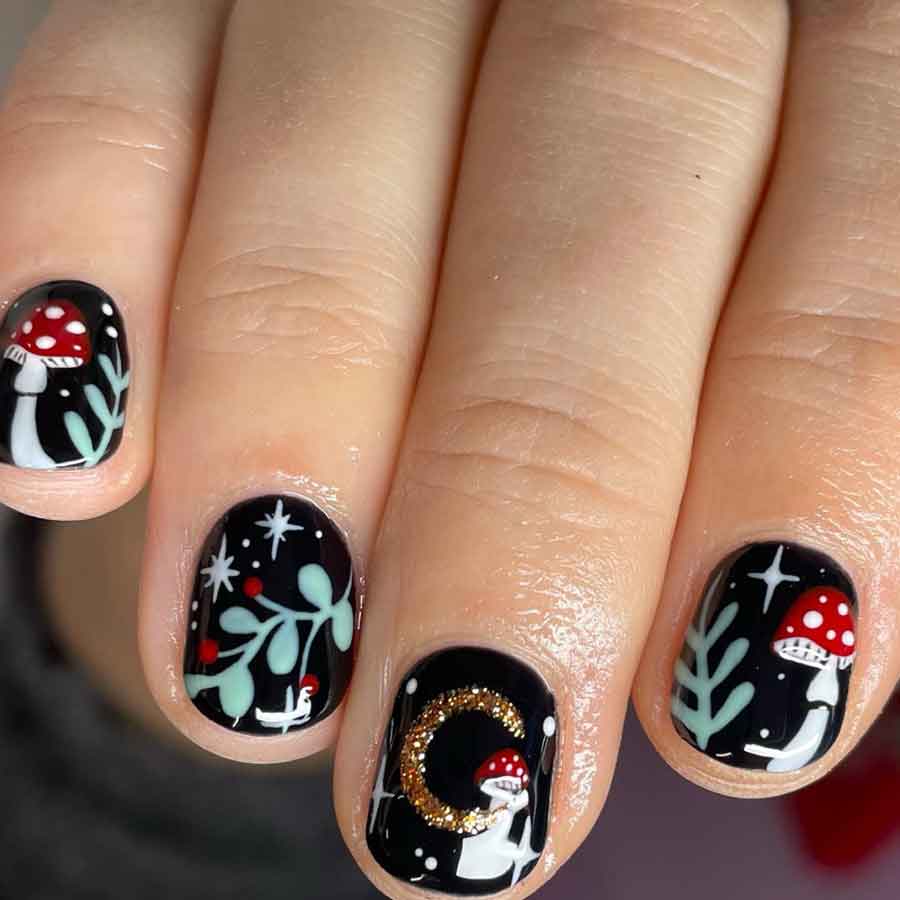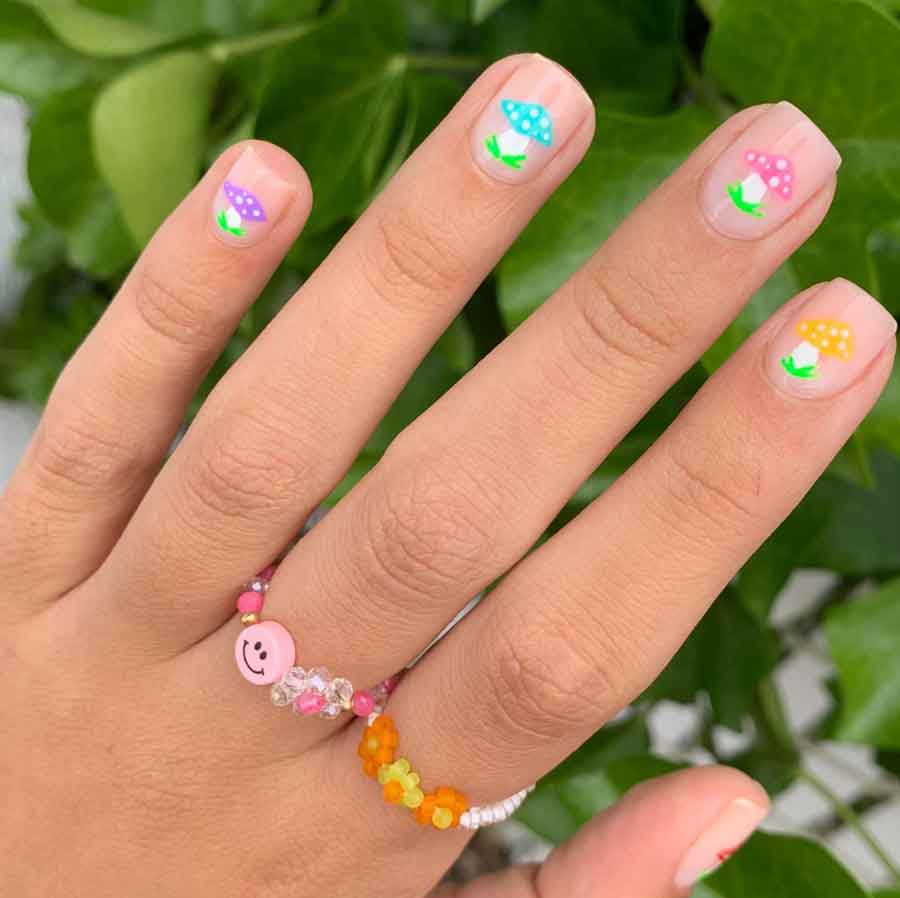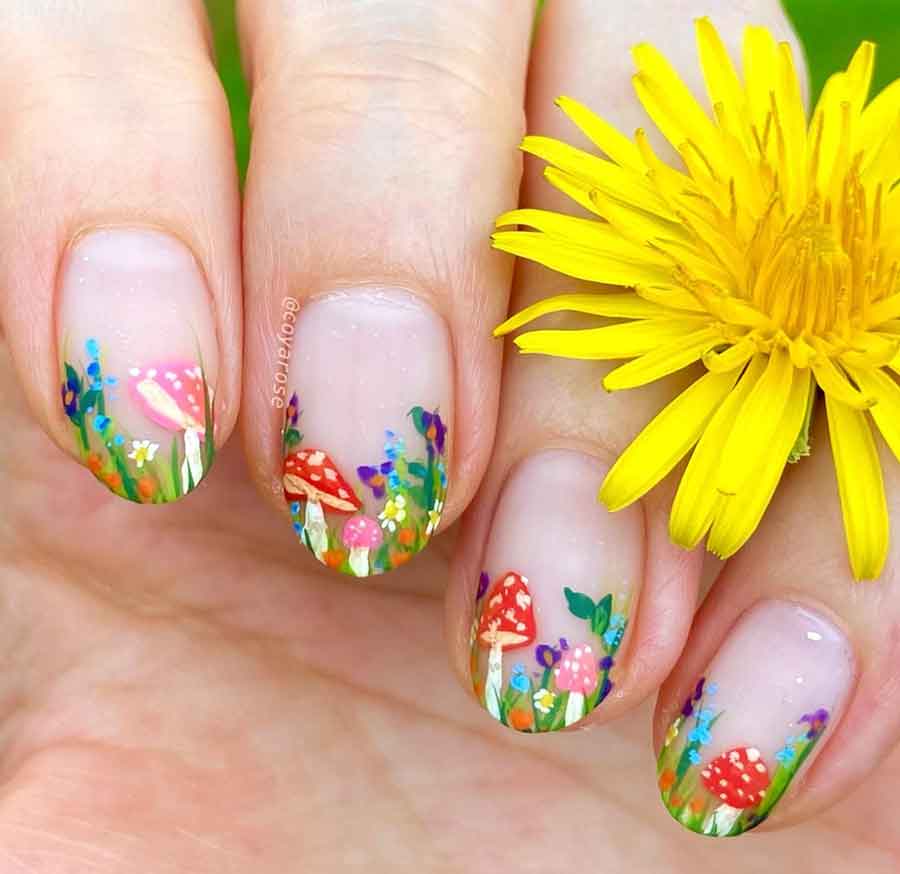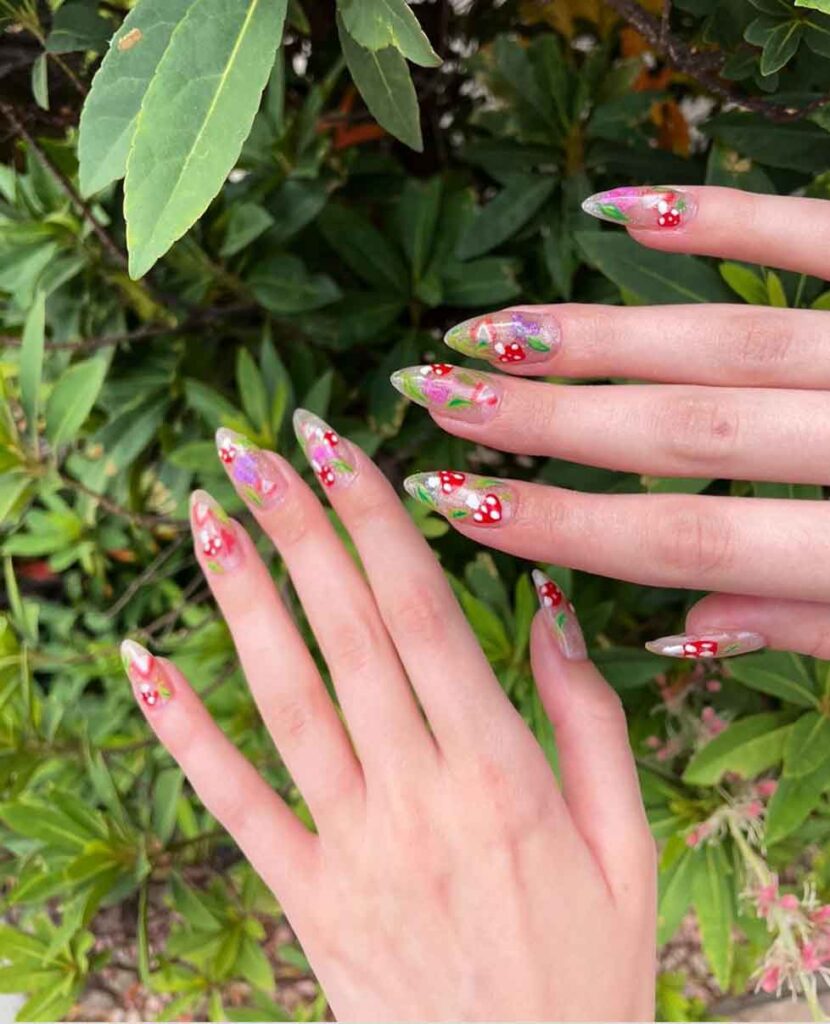 ---
Mushroom Aesthetic Posts
🍄 Mushroom Aesthetic for the fairytale lovers
🍄 Mushroom Decor to make your Home Look and Feel like a Cottagecore Fairytale
🍄 Mushroom Earrings For The Lovers Of Fairycore, Cottagecore & Enchanted Forest Aesthetic
---
Strawberry Nails
---
Strawberries are the most obvious symbol of the cottagecore aesthetic, so obviously cottagecore nails with strawberries are a classic. Extra cuteness and natural elements, like the polka dots and nails below will evoke extra cottagecore vibes to a simple cute strawberry nail design.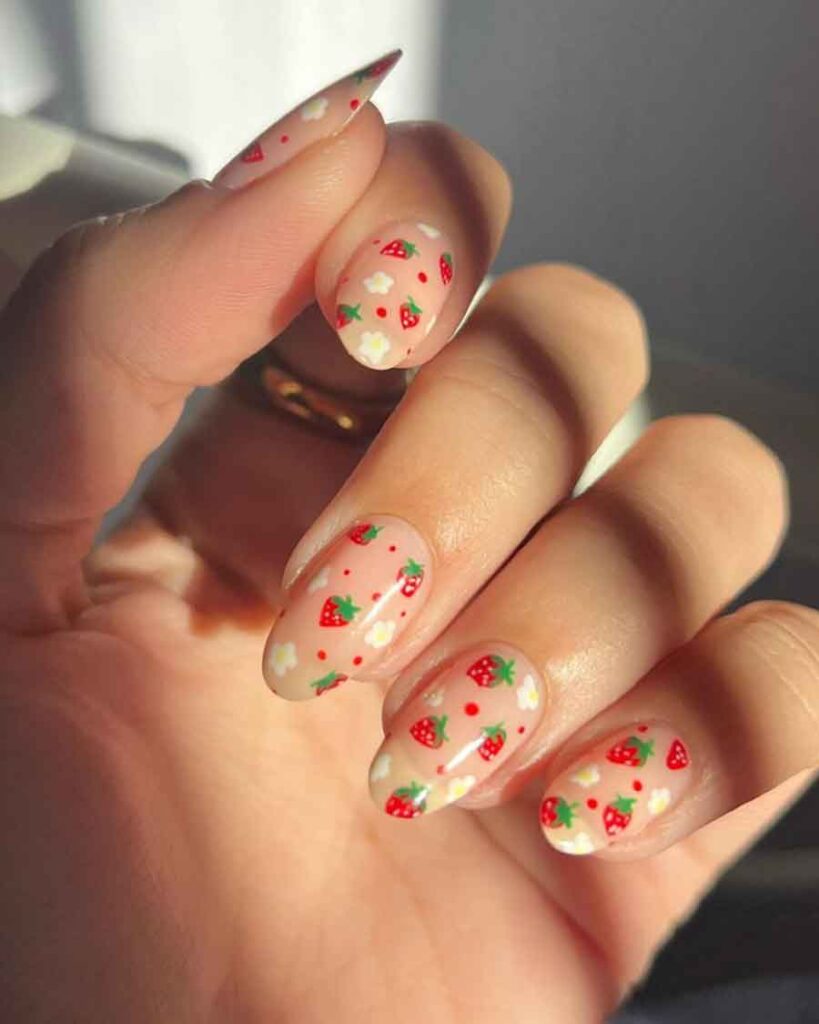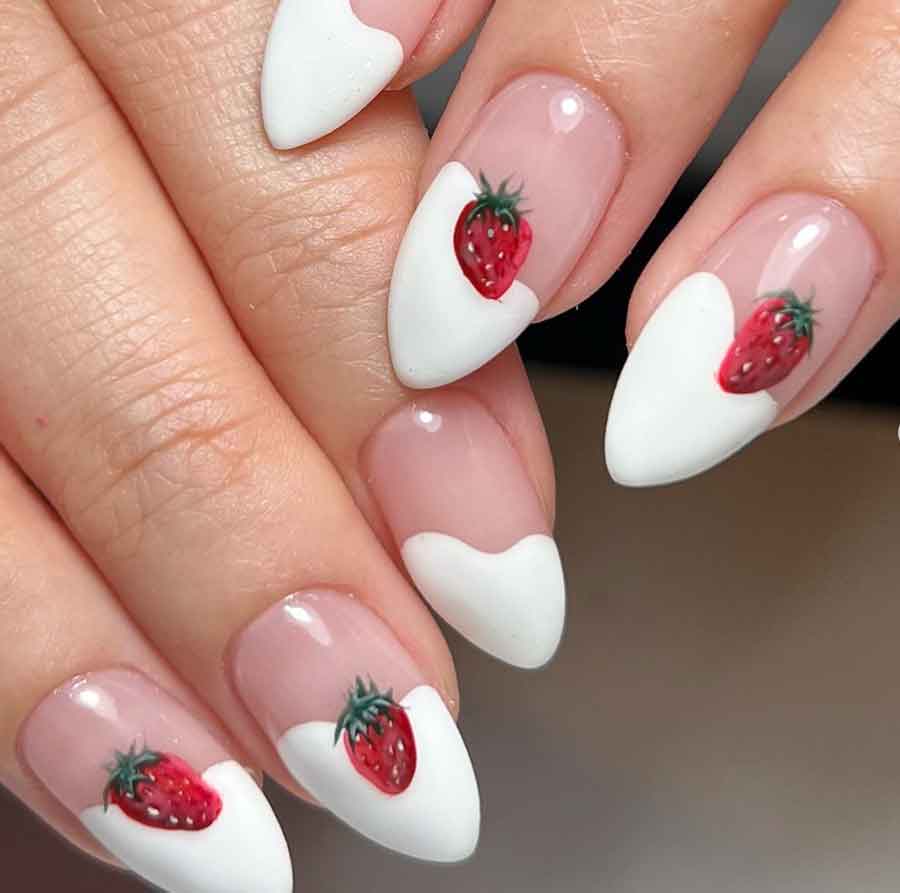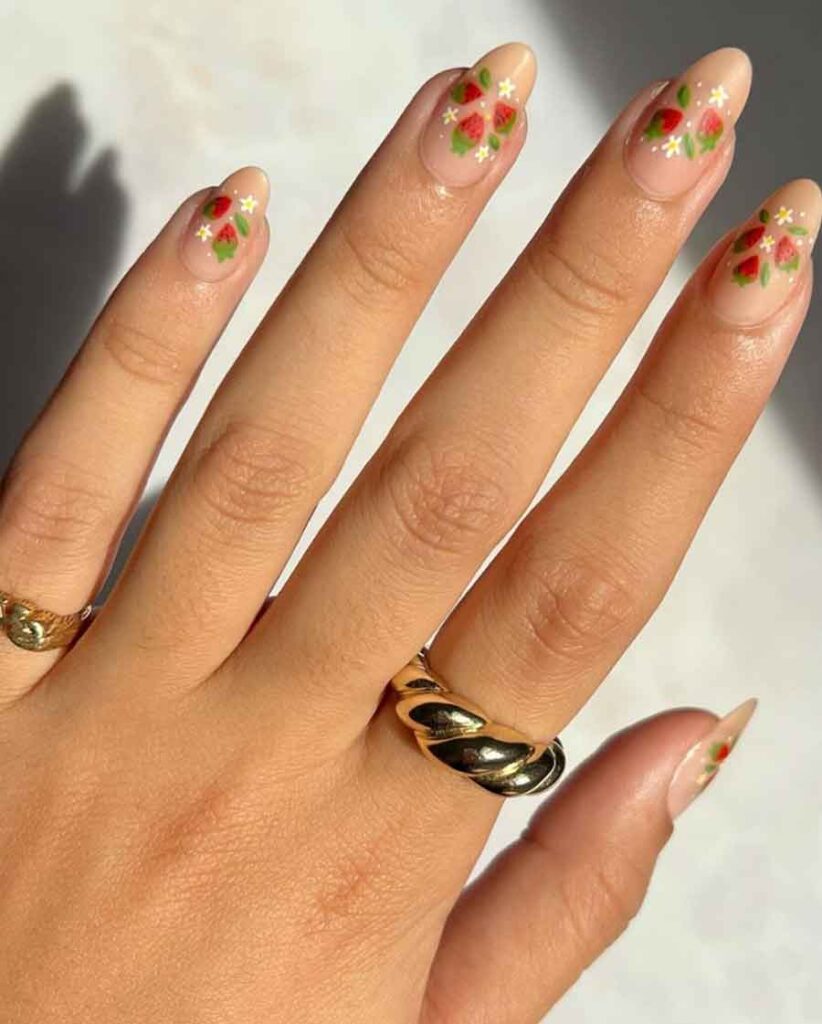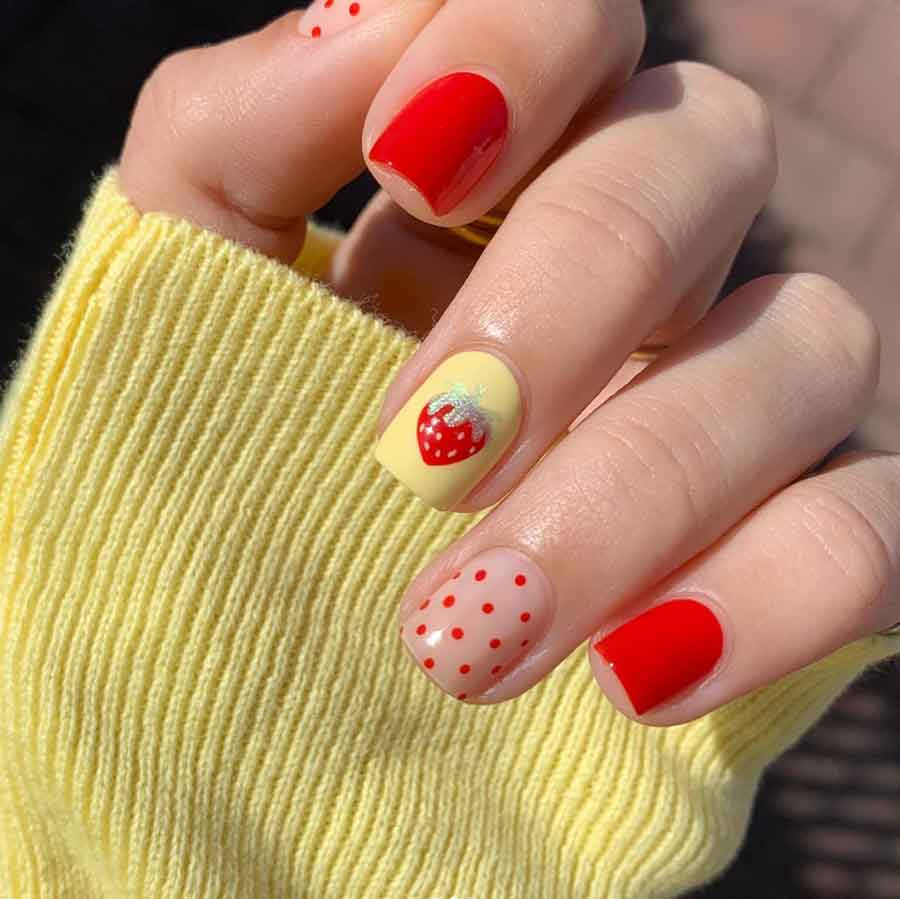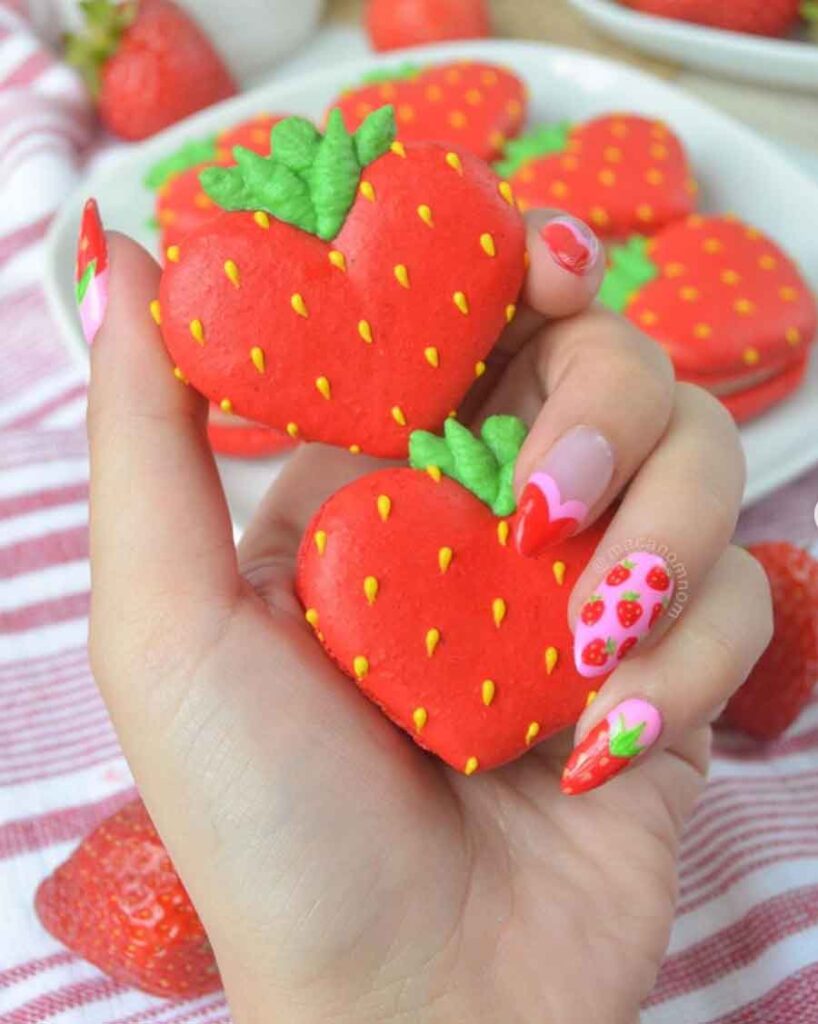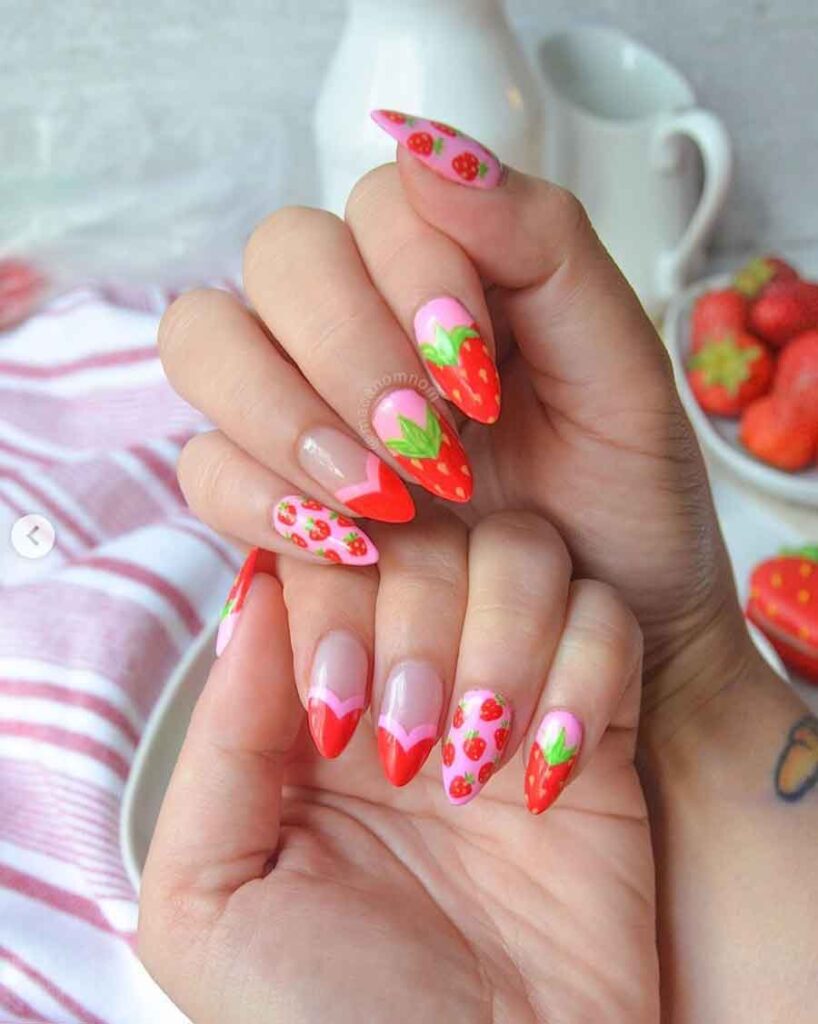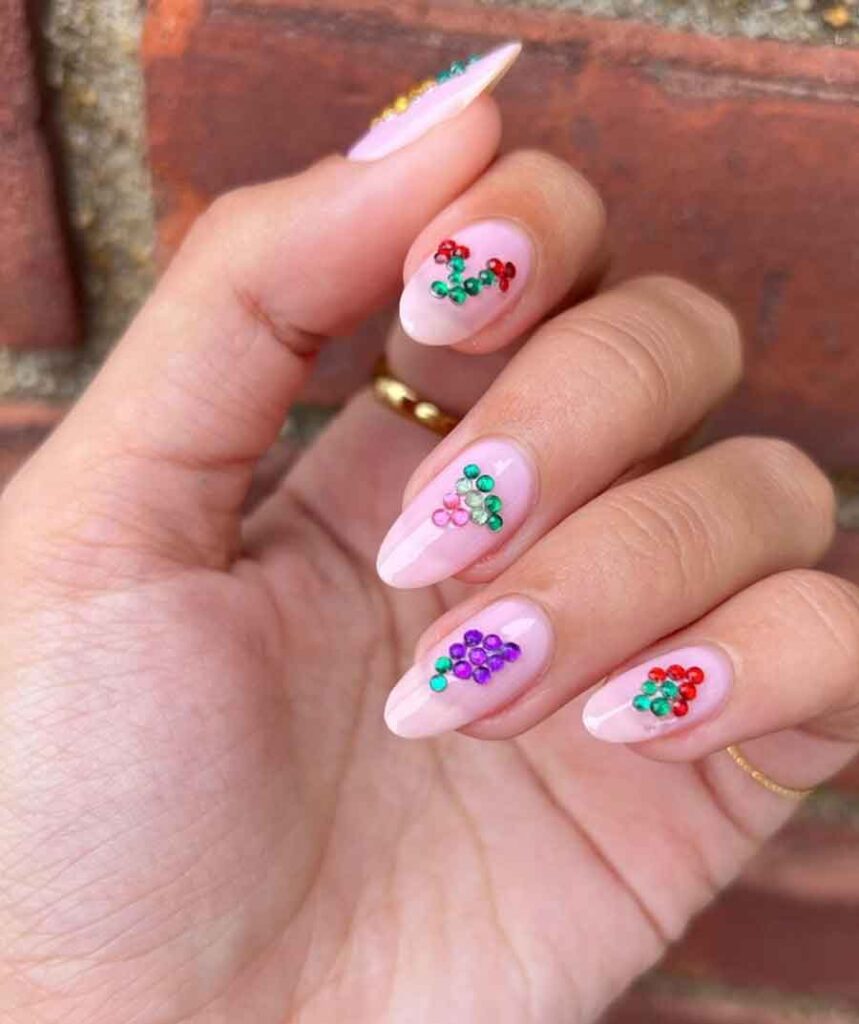 Woodland Critters
---
Mushrooms, Wildflowers, and forest critters medley is the most detailed type of cottagecore nail design. The first one is just a combination of nail stickers and they make the most gorgeous collage of mushrooms, bees, woodland animals such as foxes & butterflies, and nature.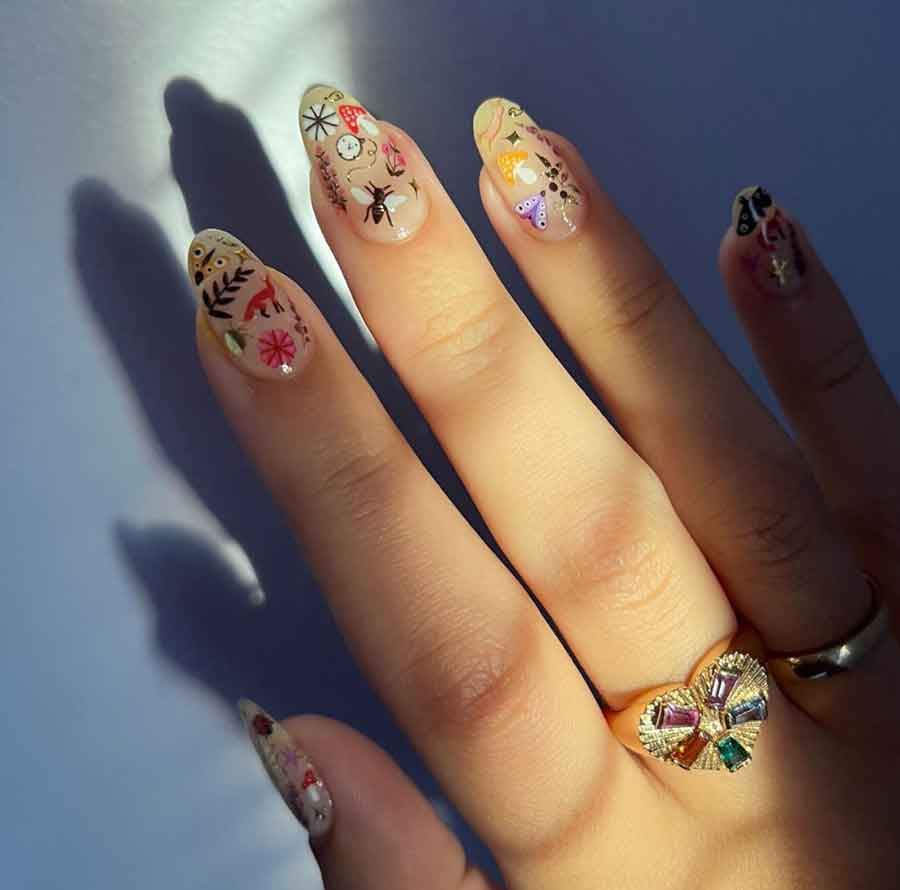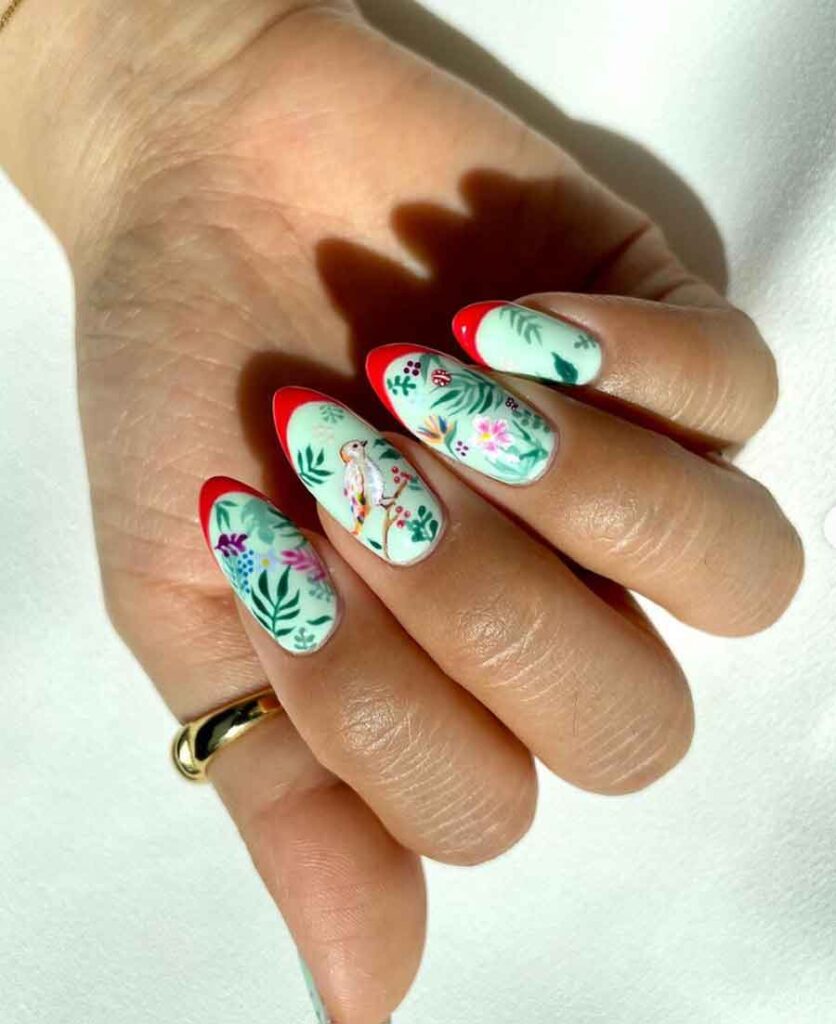 Although bunnies are more common for easter nail designs, these cute little creatures are also perfect for super sweet cottagecore nails.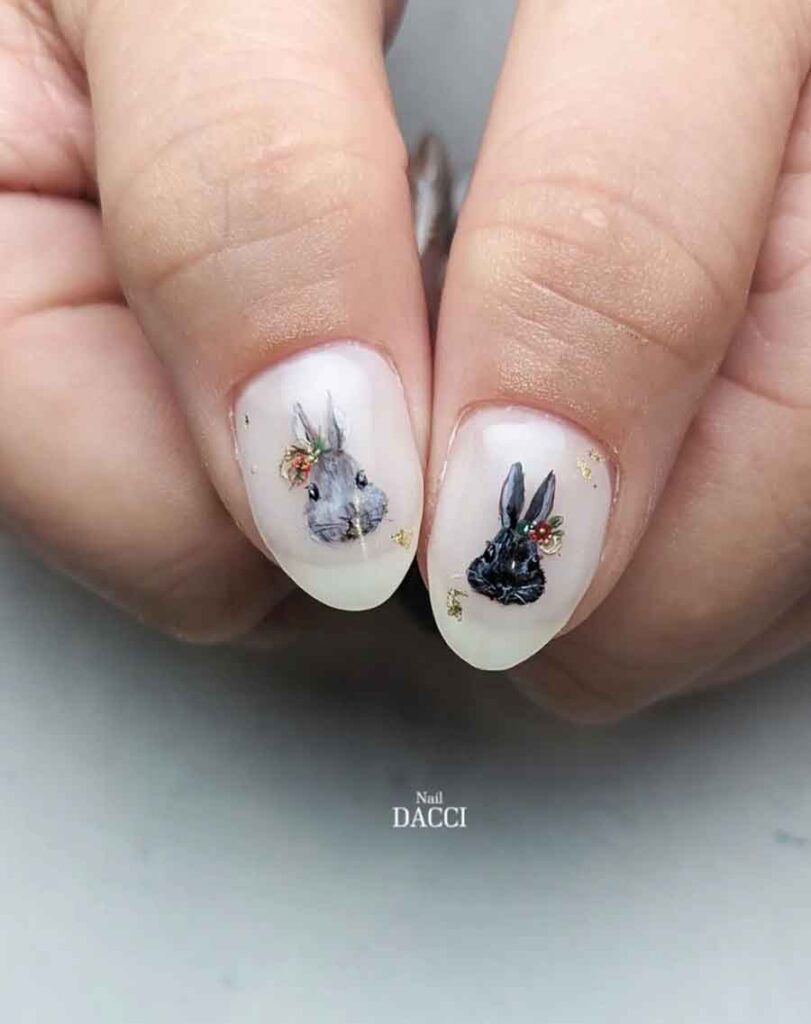 These butterflies on a bucolic scenario are a joyful summer option!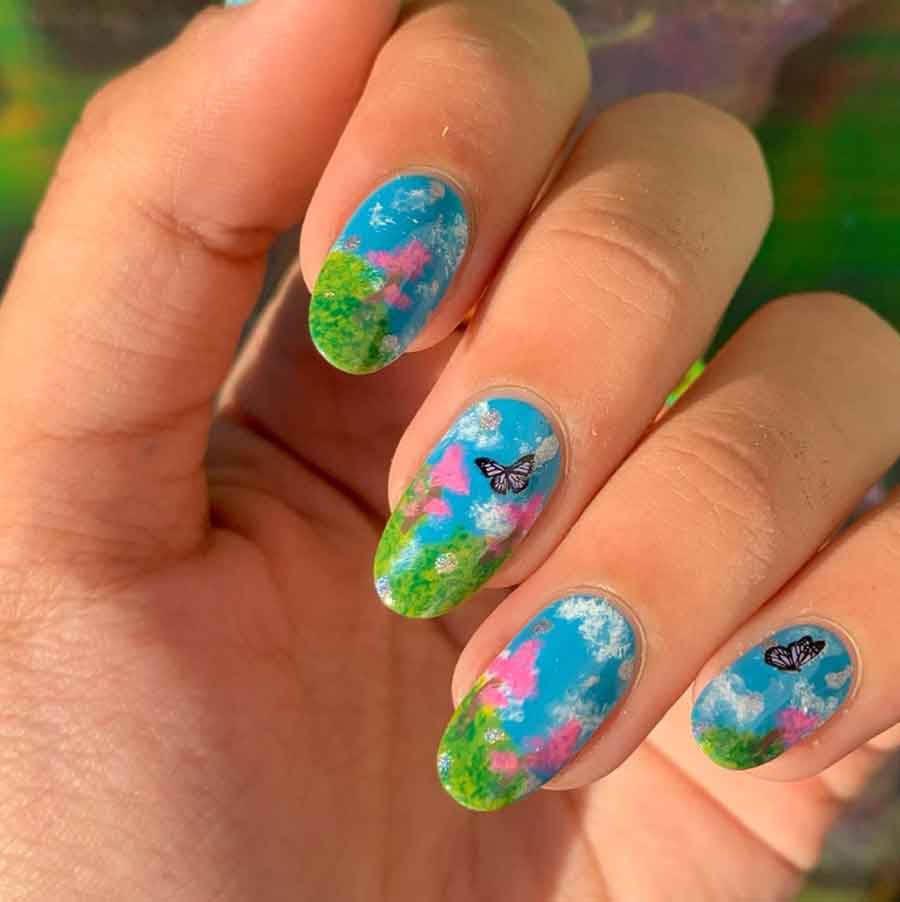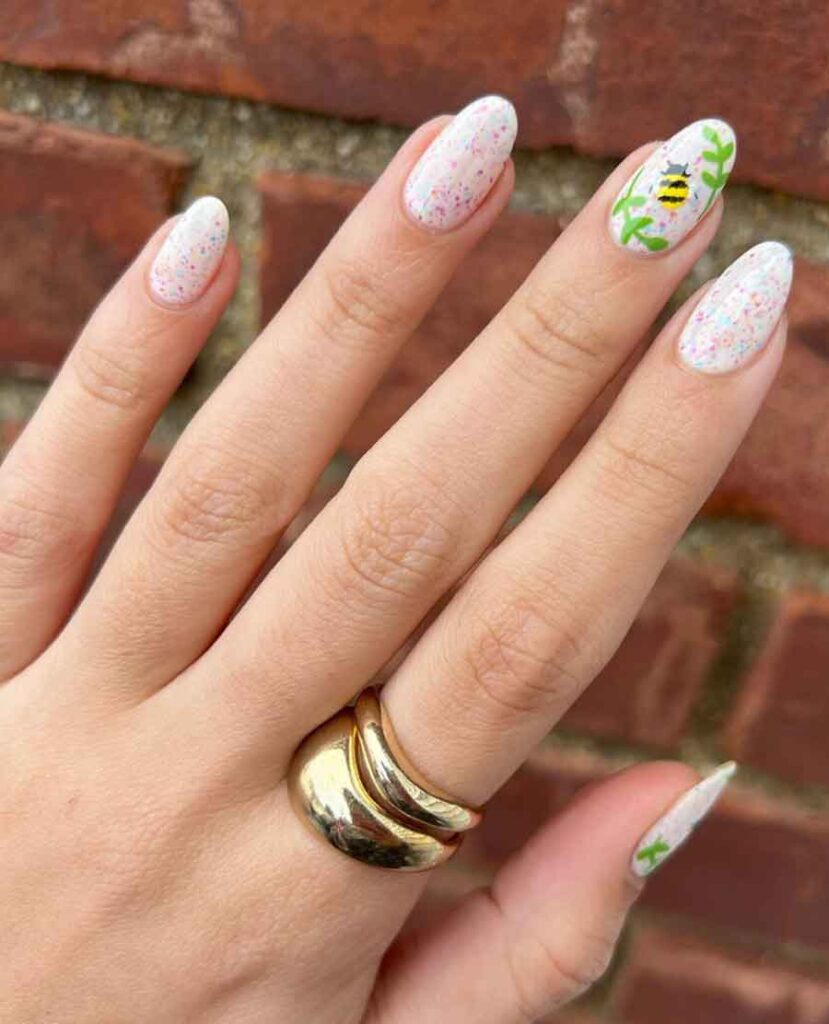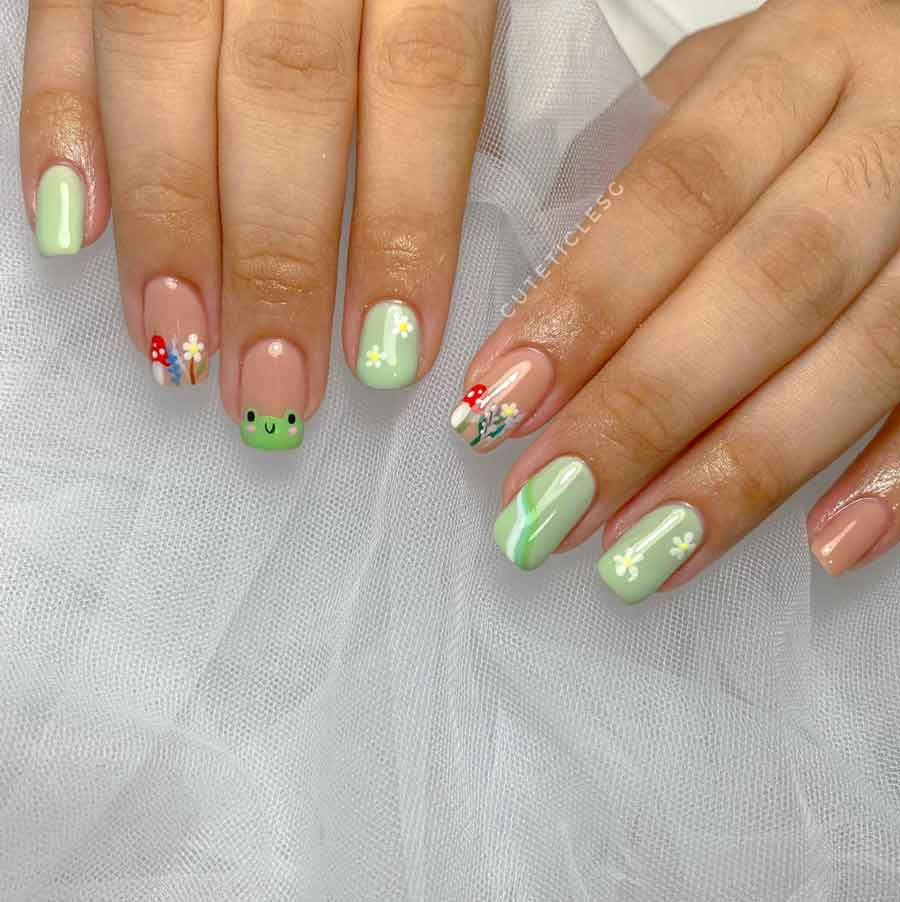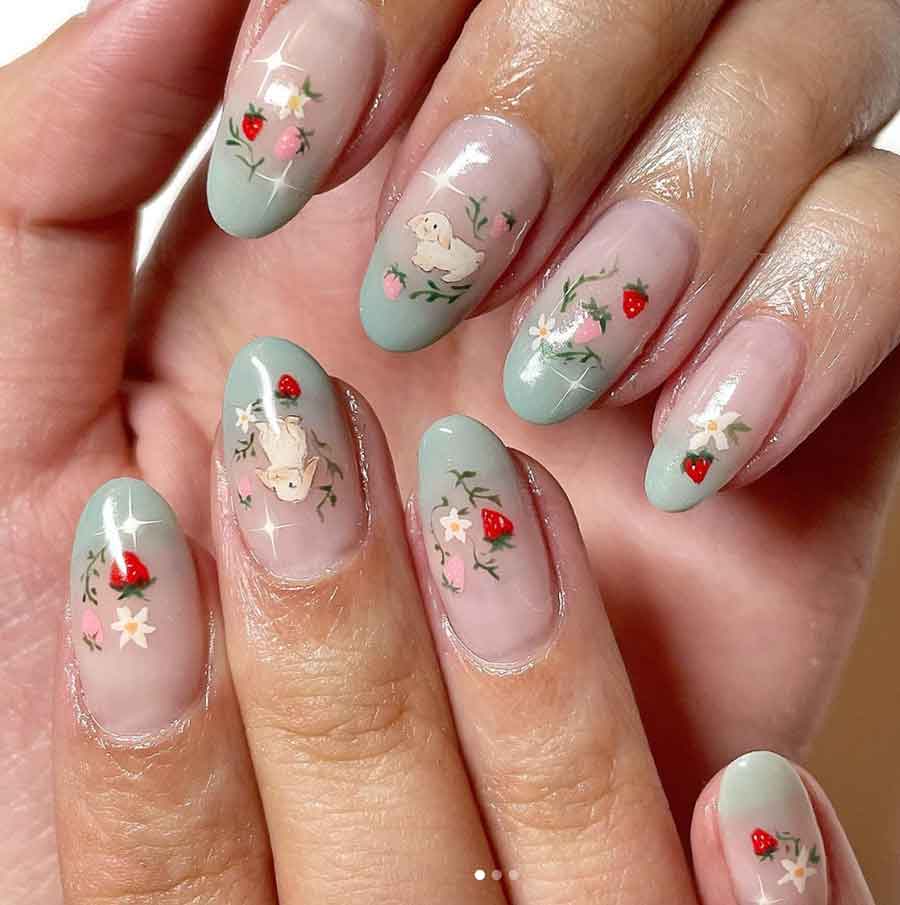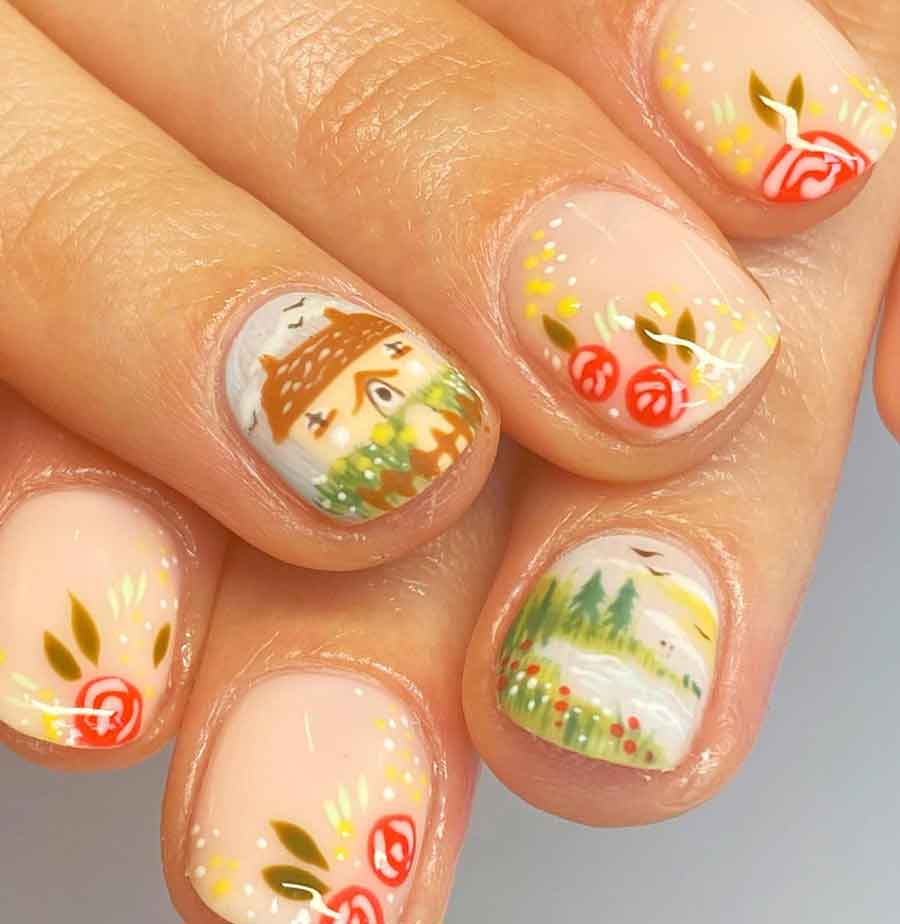 Grandma Towel
---
Gingham checkerboard creates a grandma or picnic towel effect, which are popular items in the Cottagecore Aesthetic. I love the second one for its vintage effect. The first is super cheerful, which is suitable for fanciers of super cute nail designs.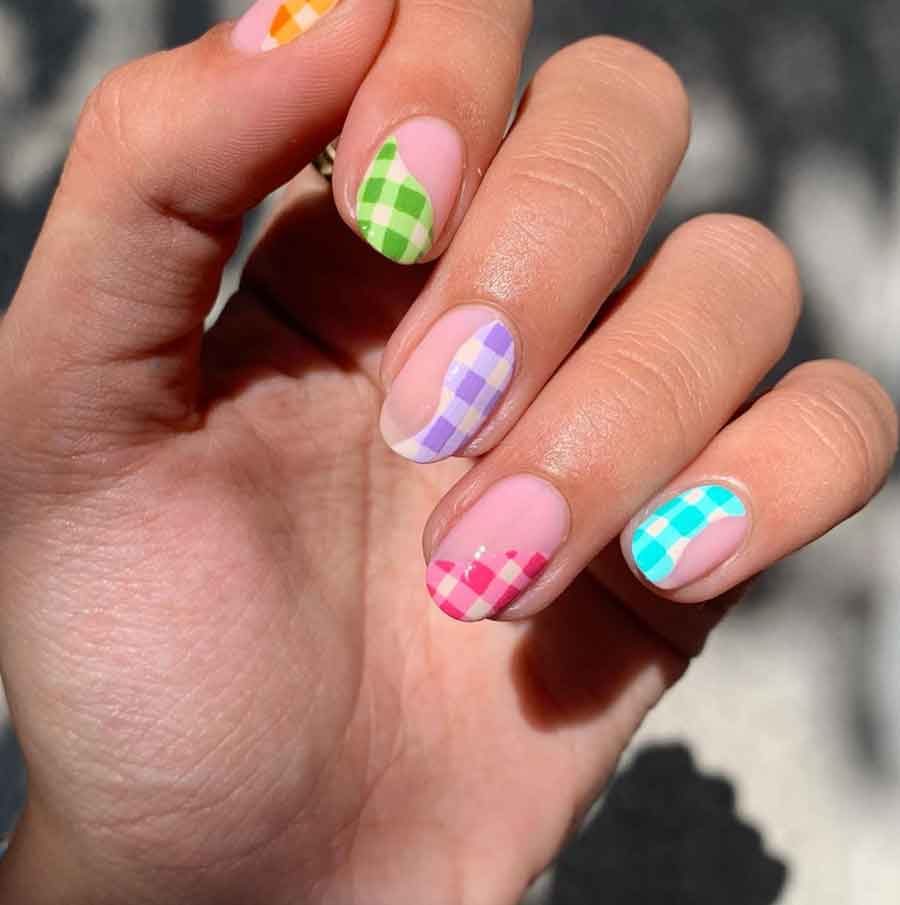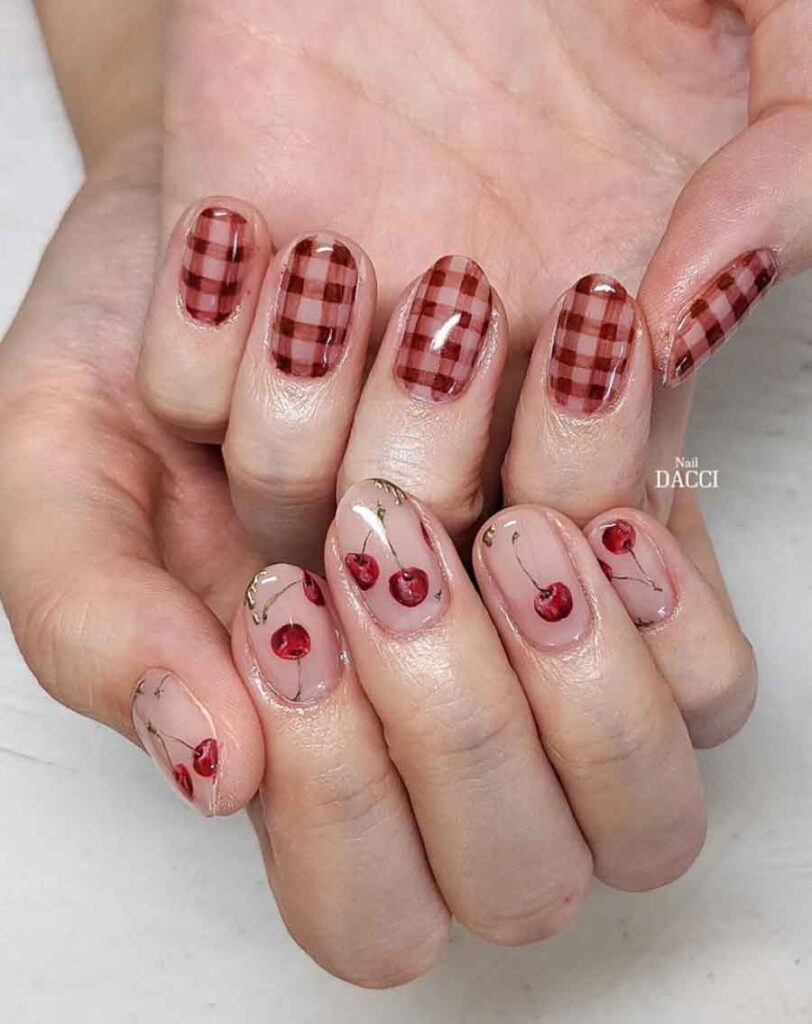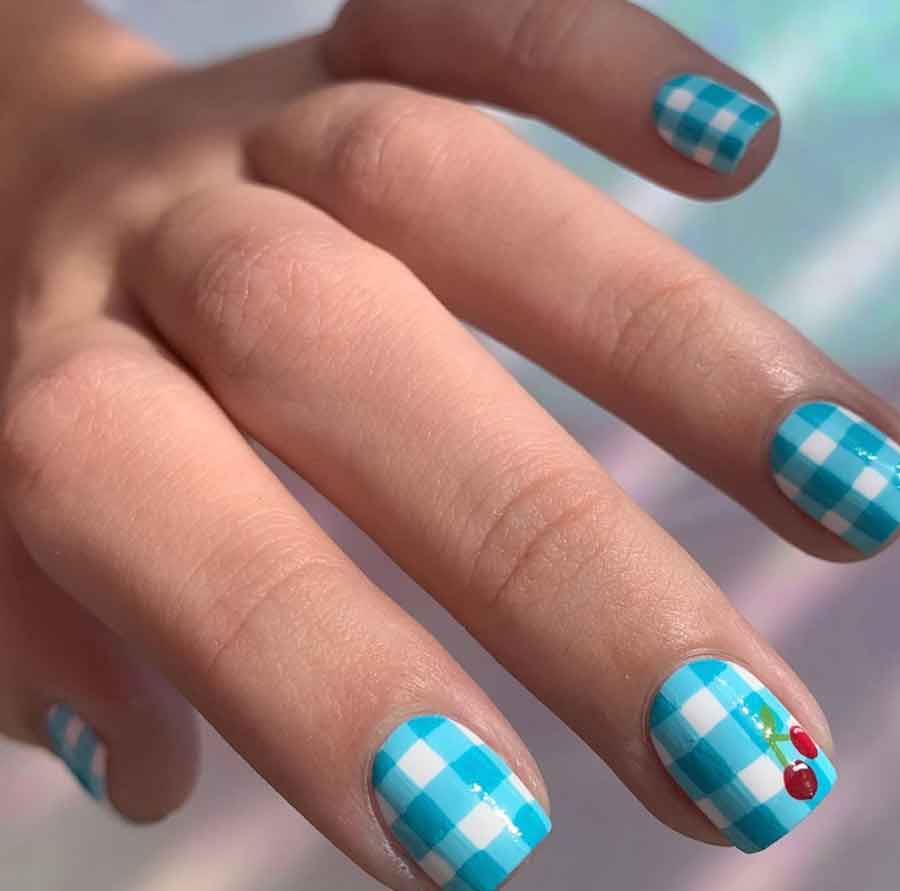 Flowers
---
Cottagecore is not cottagecore without flowers, so of course floral nails are an option here. Go specifically for daisies or vintage flowers for a more specific cottagecore floral nail design.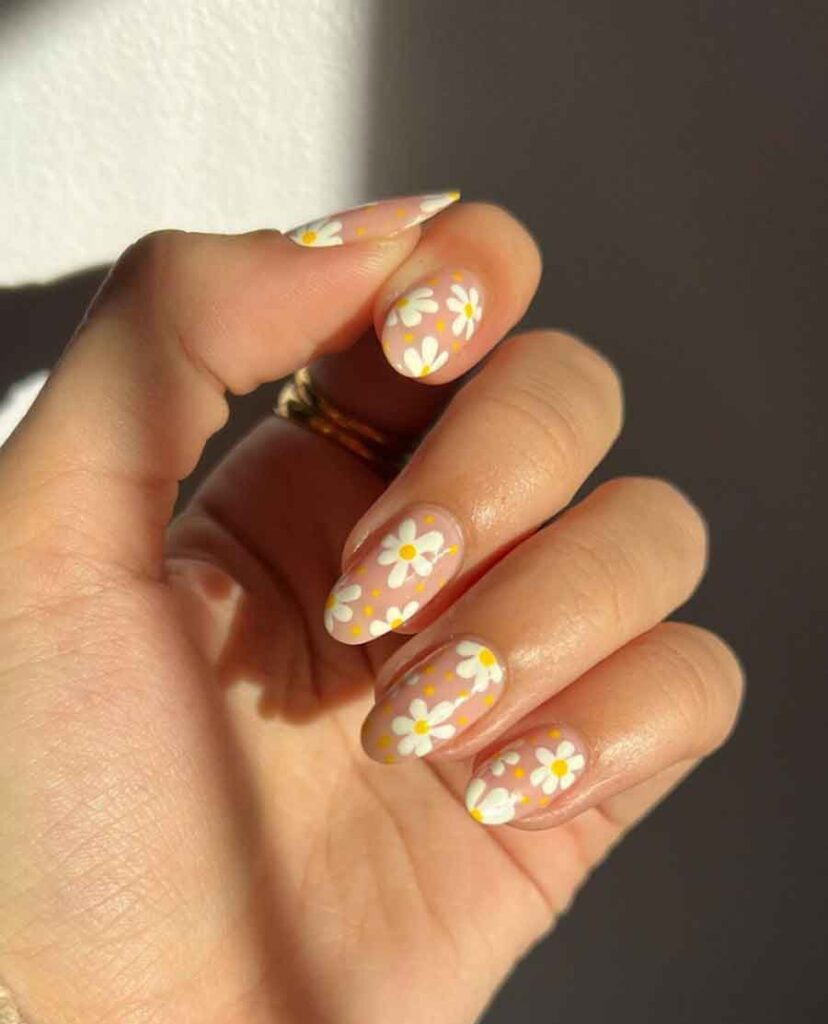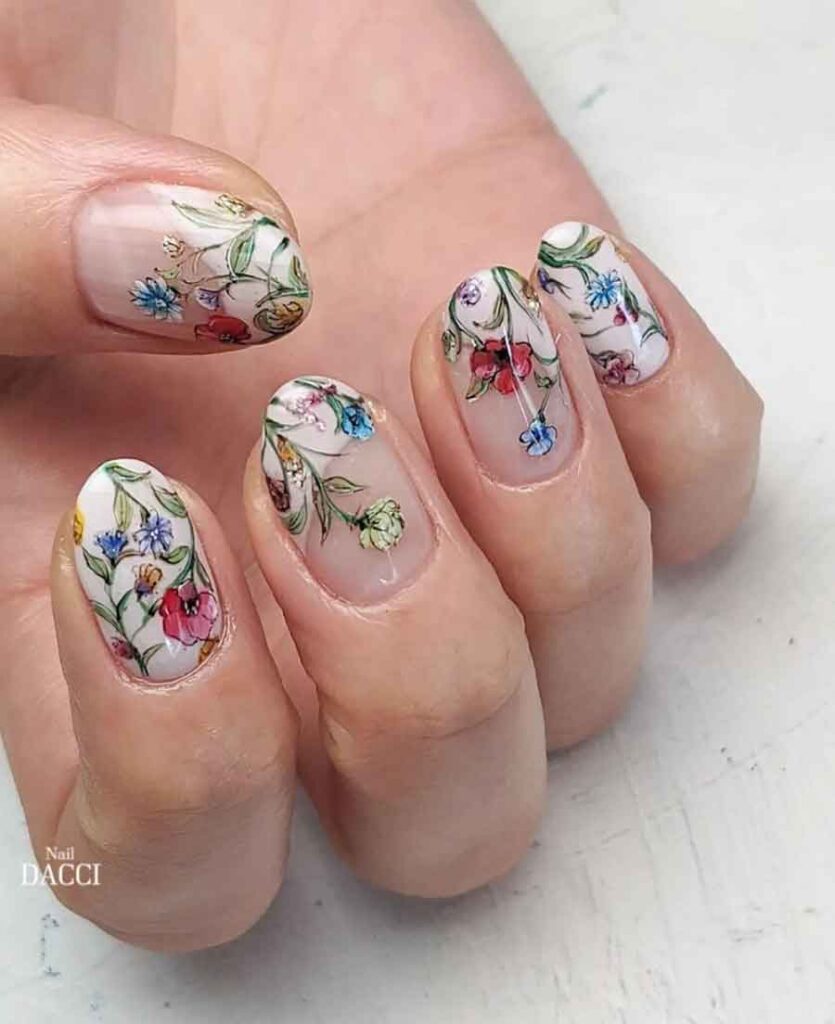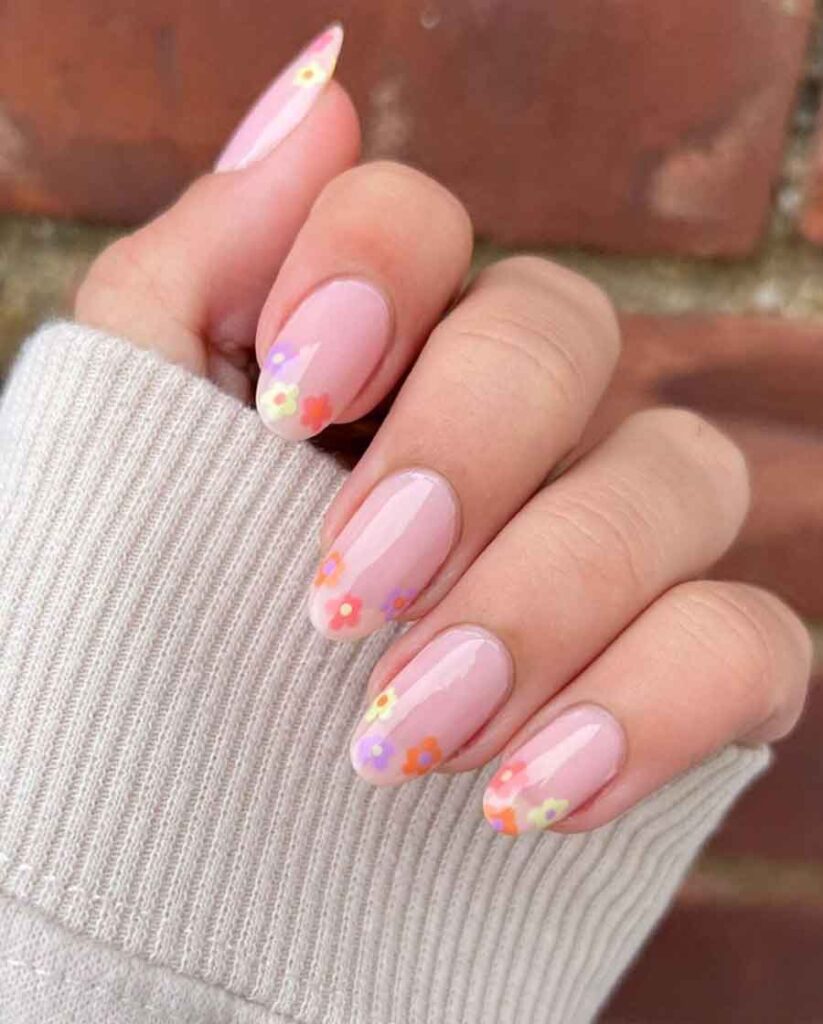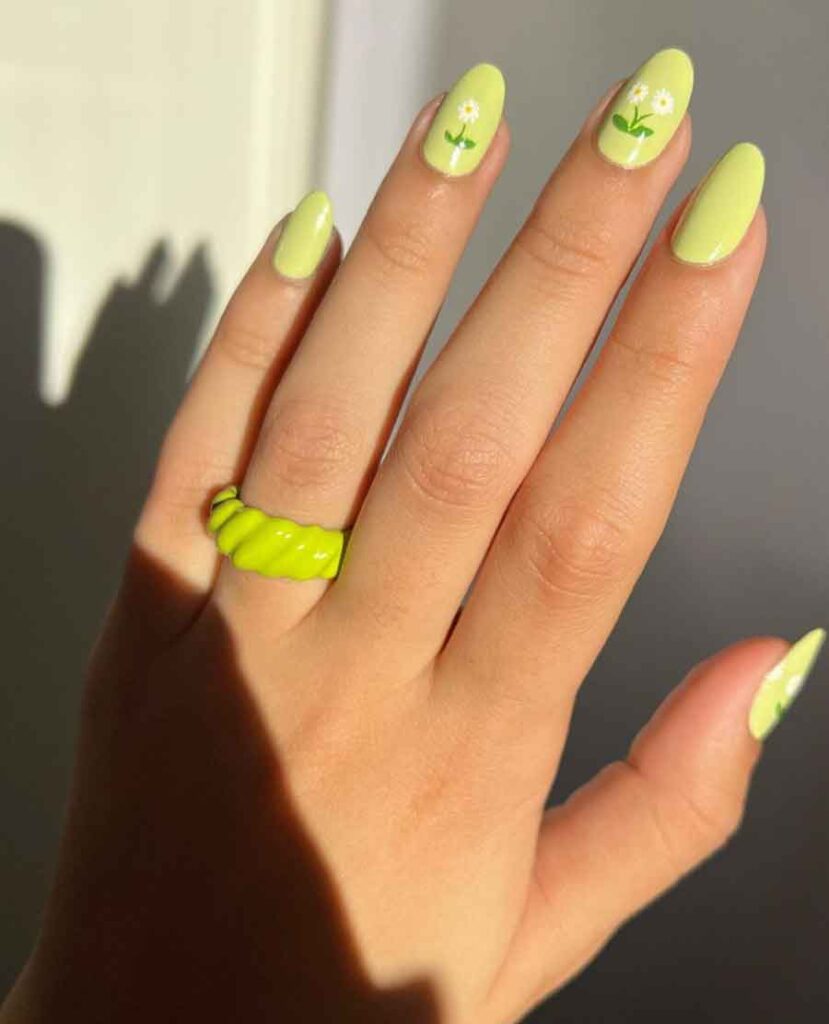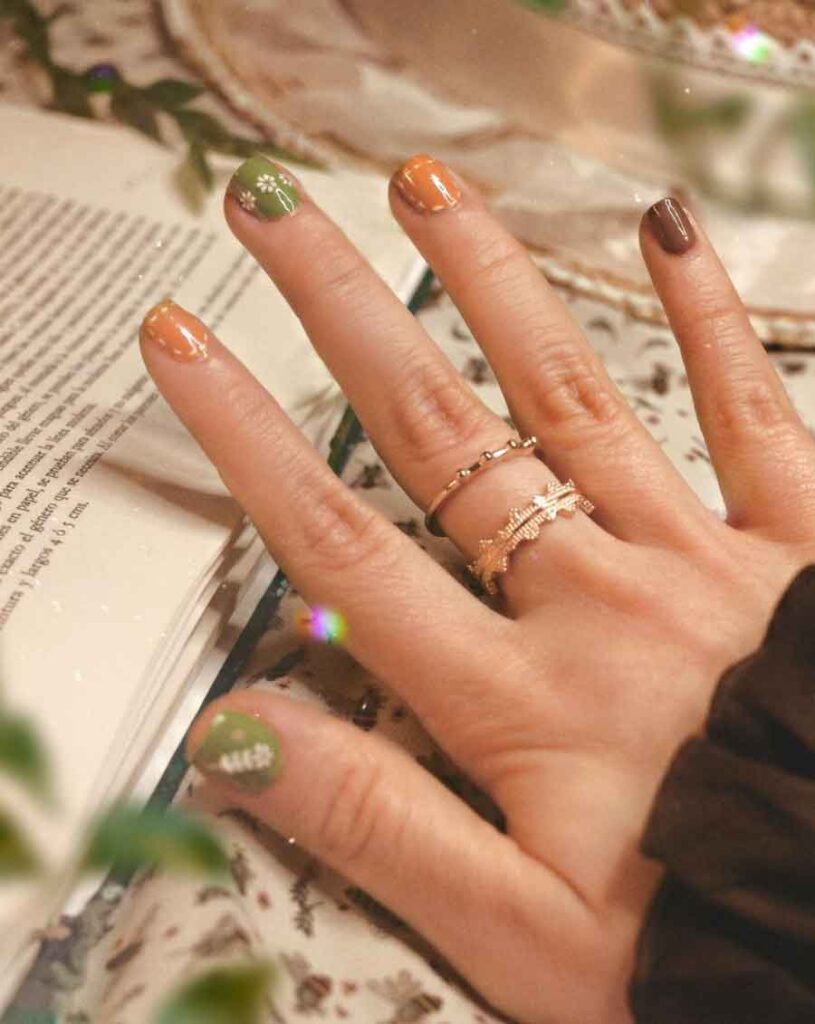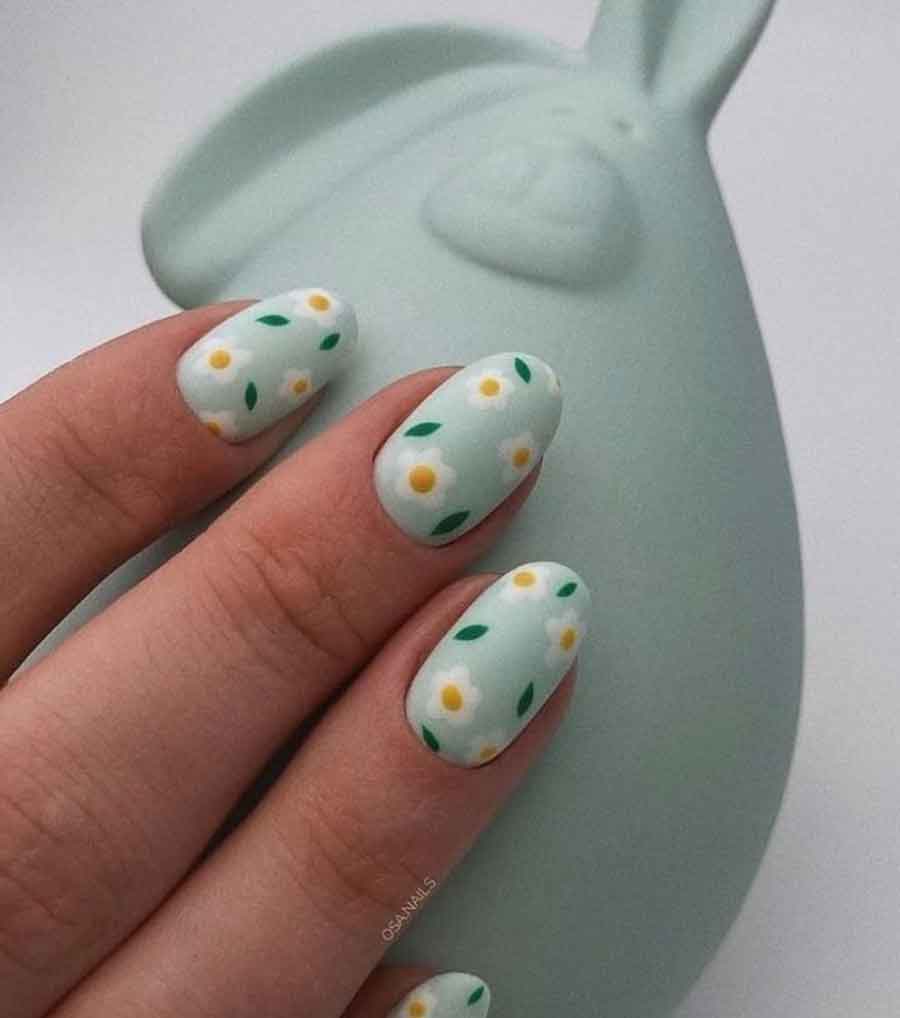 Christmas Cottagecore Nails
---
Christmas plus cottagecore is probably the coziest mood ever.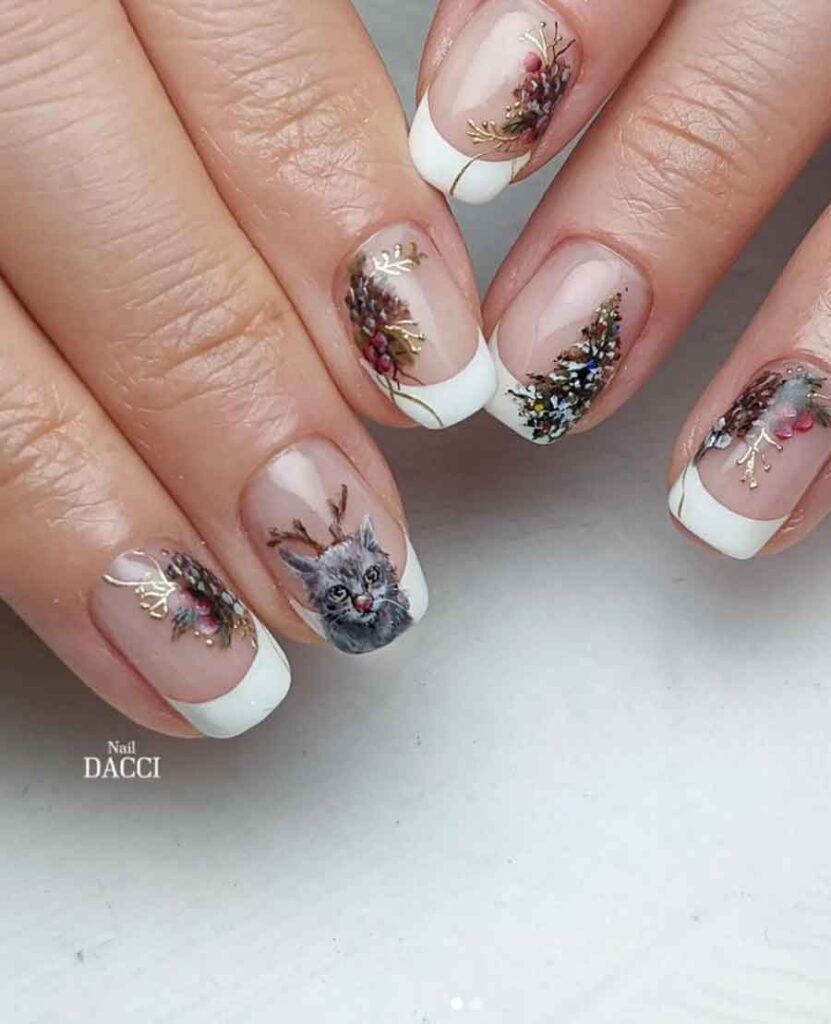 Vintage Cottagecore Nail Ideas
---
For the vintage souls who would love to live in a bucolic forest wearing light vintage dresses or in a Jane austen summer novel.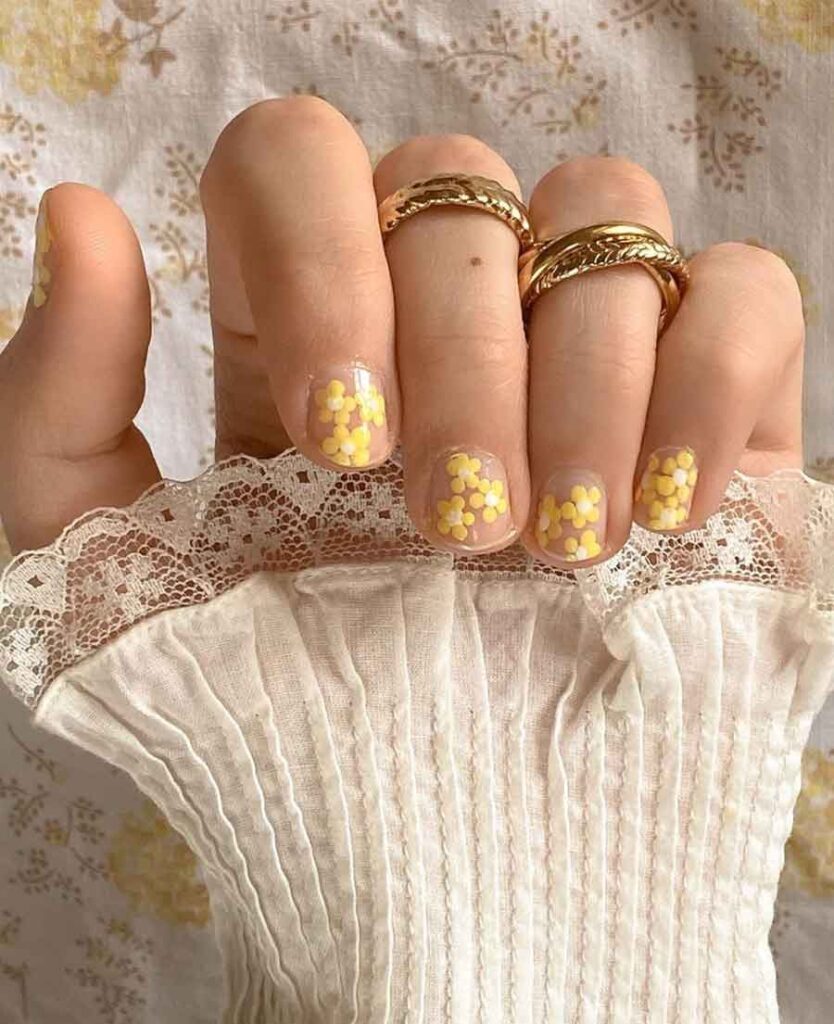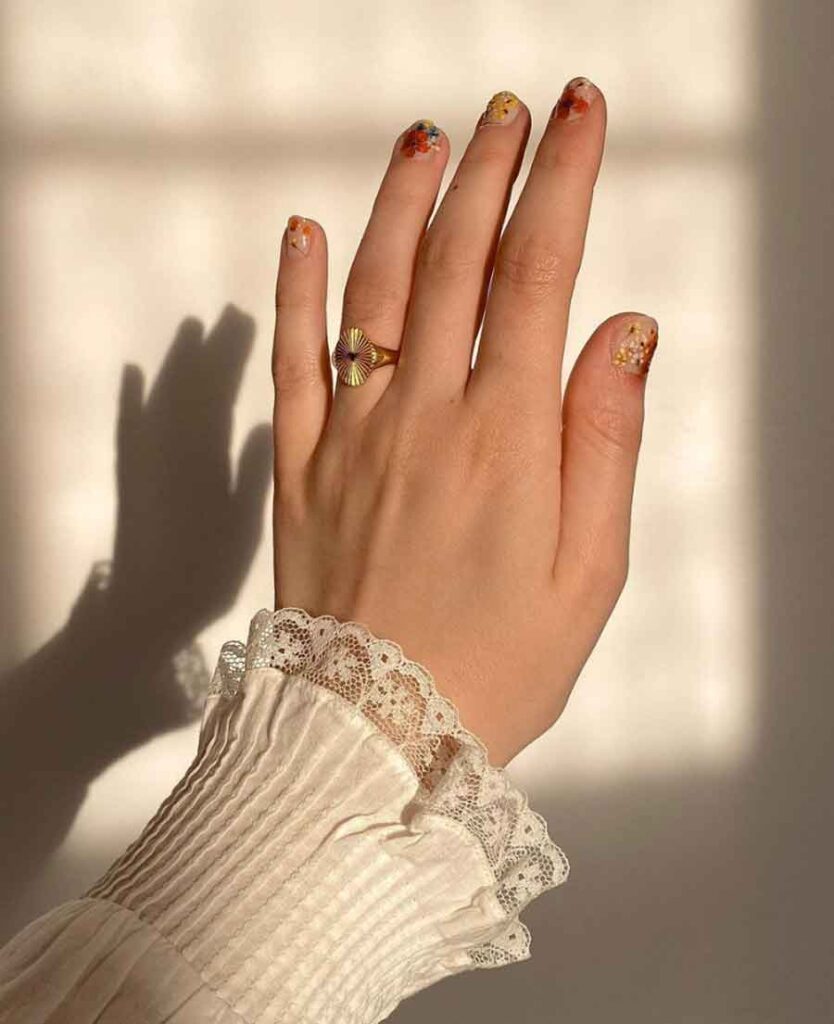 Cottagecore aesthetic nails are lovely and perfect for the pure souls. Click here to check out nail ideas for every mood.