The internet is full of women's costumes for Halloween, whether you just want to find some ideas or stores to buy them. But to be honest, as a creative person, almost everything I see online is quite boring and too artificial.
I like aesthetic Halloween Costumes for women for a straightforward reason: You can DIY in your home, with your clothes, and they look so much more realistic and, therefore, authentic.
I have already written a post with Aesthetic Princess Costumes Adults for Halloween, and now is the time for more thematic and popular costume ideas! I explored some amazing Aesthetic Instagram Feeds and have found the stunning and creative Women's Costumes for Halloween below!
The women's Halloween costumes below are unique and easy to create. I hope you enjoy them.
Aesthetic Pumpkin Head costumes
---
I loved how she mixed pumpkin head with Beetlejuice to create a feminine, alluring and fun costume!
🎃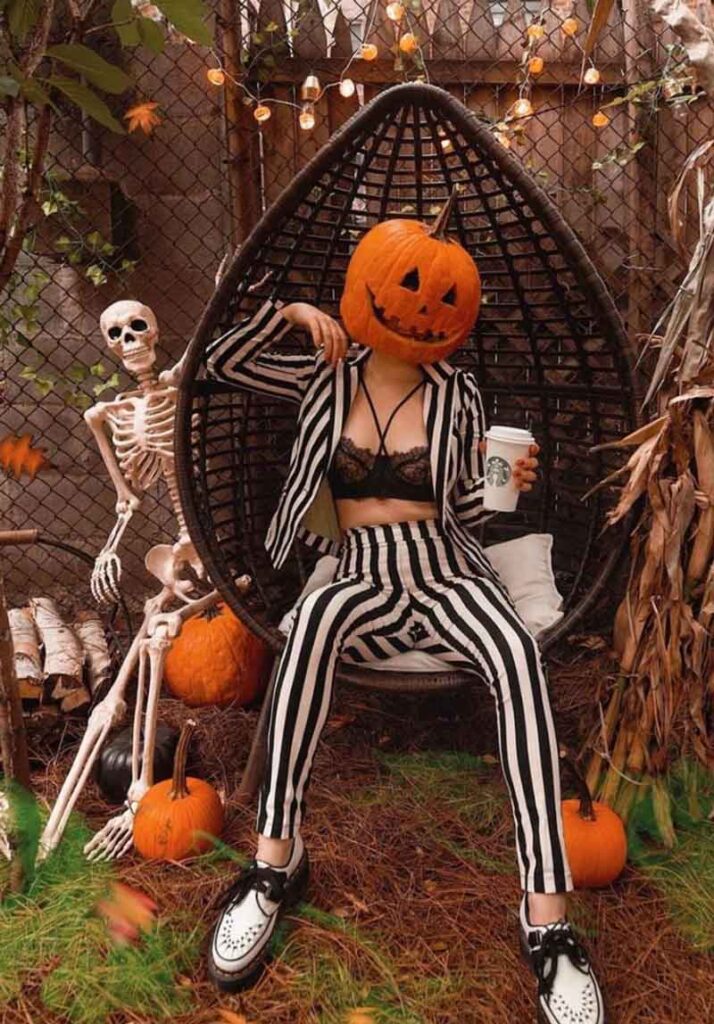 Here we have a Spooky and slightly scary version of the pumpkin head with a black dress.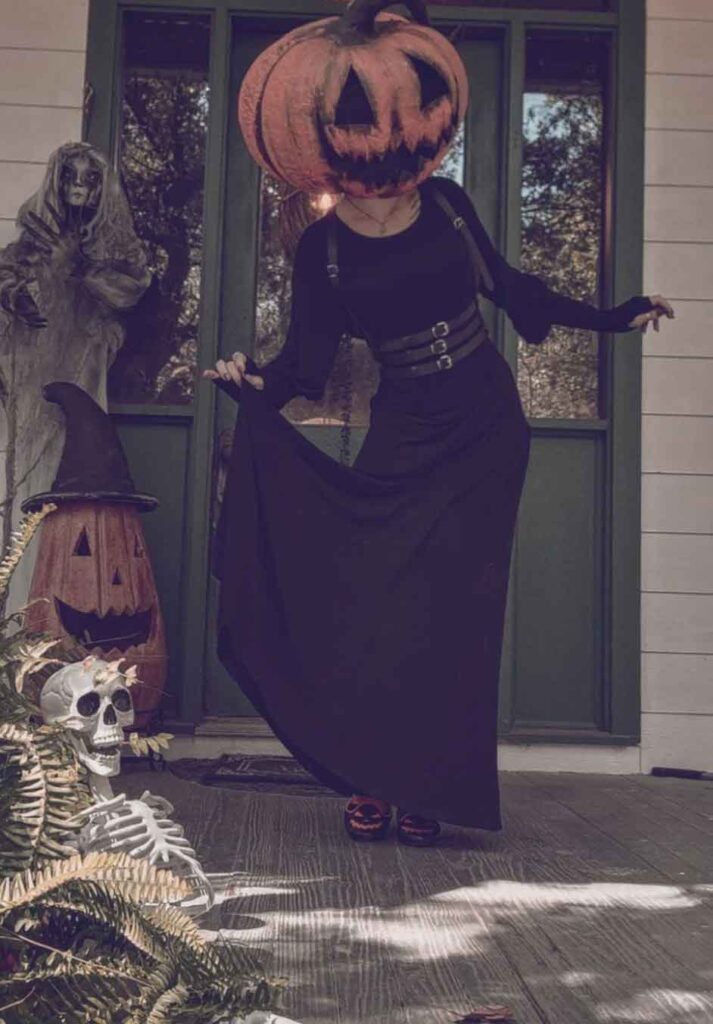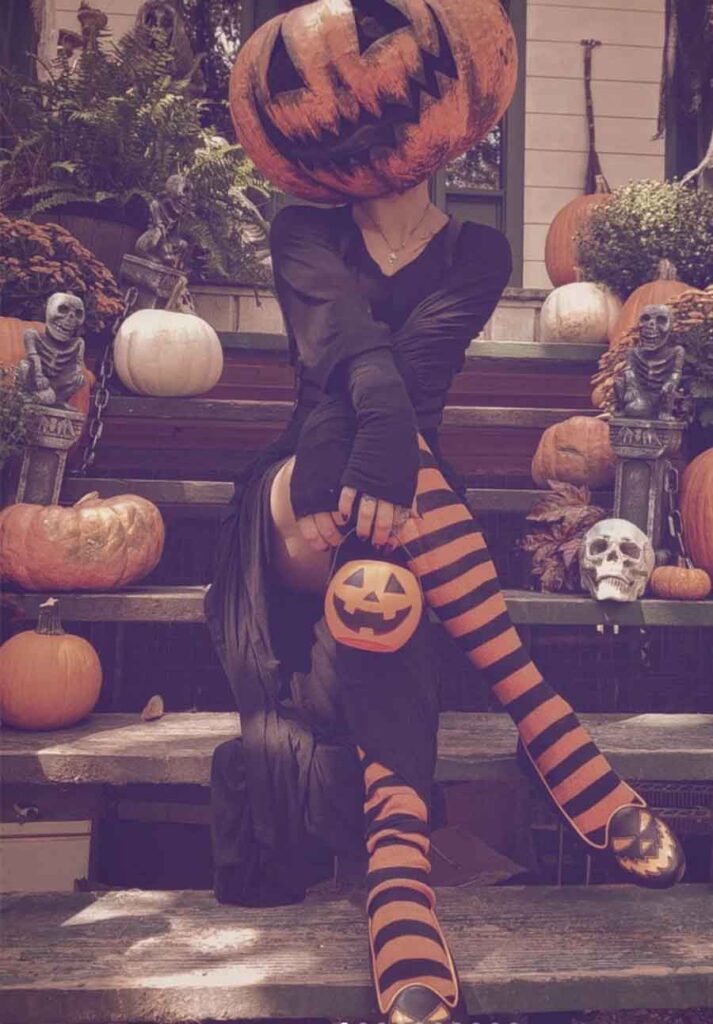 Aesthetic fairy costumes
---
If feeling spellbinding and surreal for a day is what you seek, then go for a magical fairy costume. Light-layered dresses with fairy wings, shiny makeup, and a whimsical hairstyle.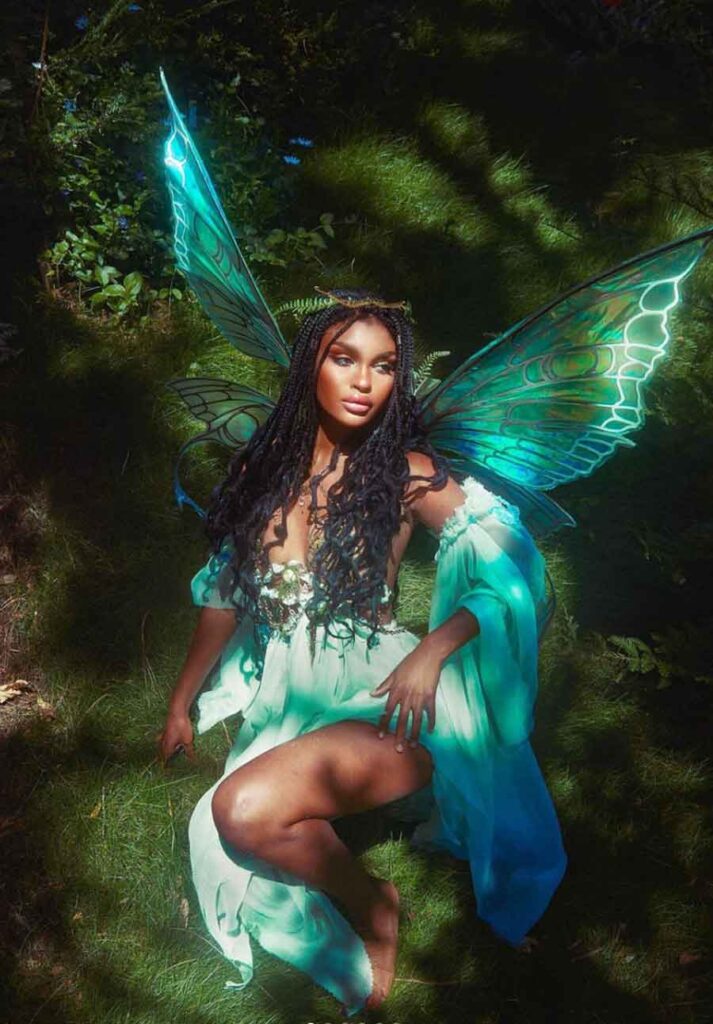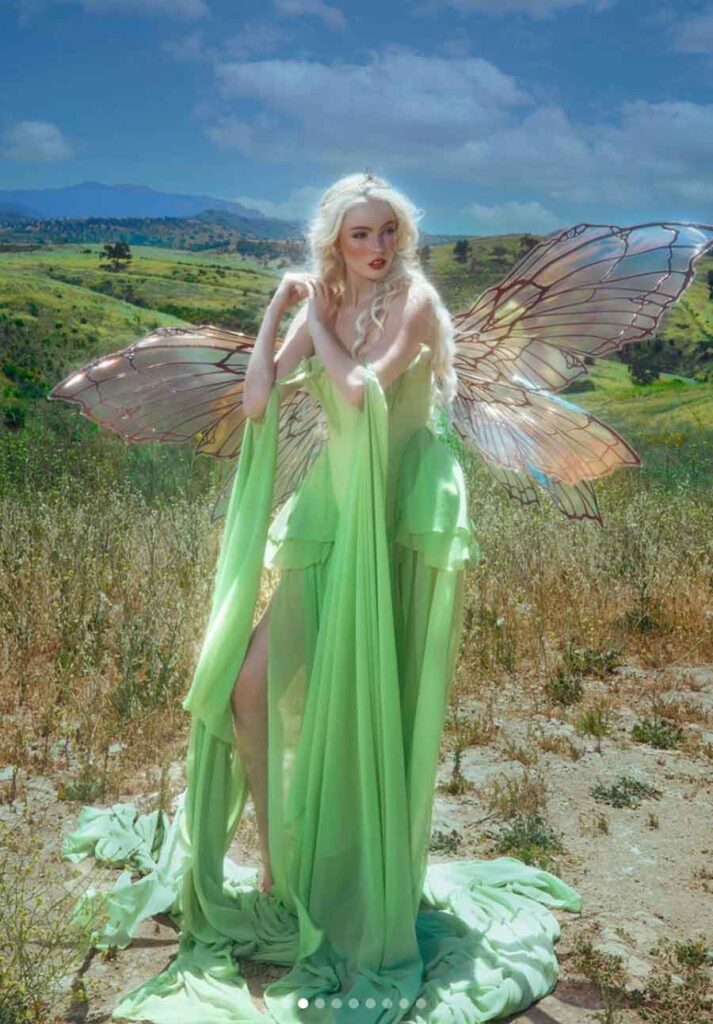 ---
Related Posts:
Fairycore Guide: The Ultimate Guide to Embrace the Fairy Aesthetic
These Whimsical Adult Fairy Wings will Make you Feel Like a Real Fae
The Most Magical Fairy Dresses To Spark Your Fairycore Aesthetic, From Weddings To Proms
---
Aesthetic Angel Costumes
---
Angel costume may seem one of the most boring and common Halloween costume ideas for a woman, but when you get creative and wear the right combination of clothes and accessories, it is possible to make your costume – and aura – stand out in the crowd.
😇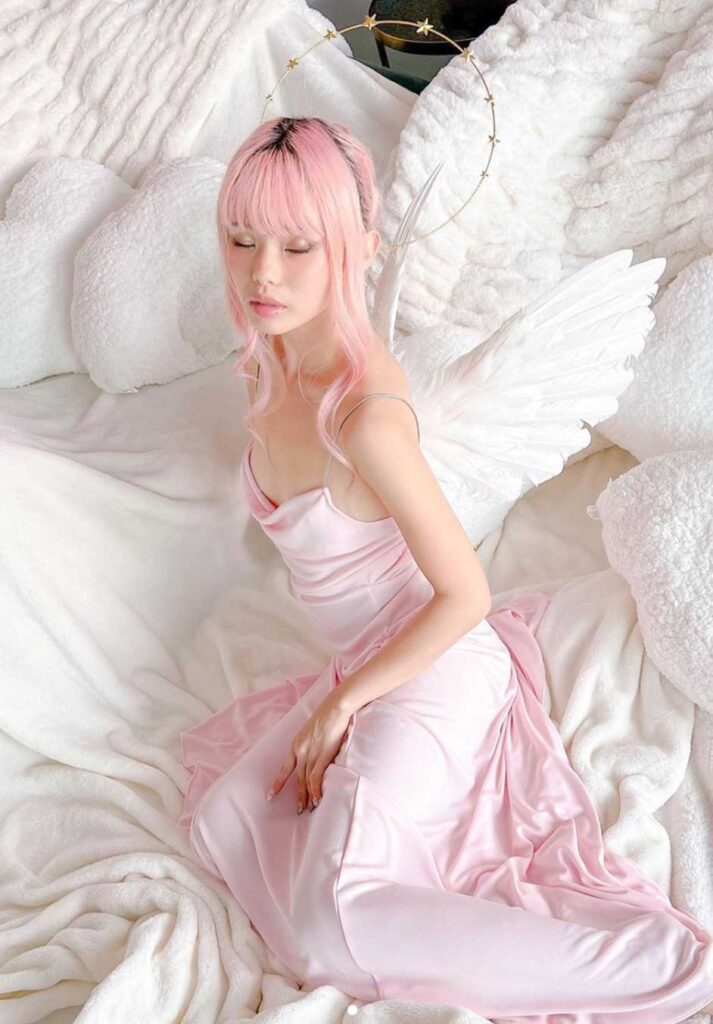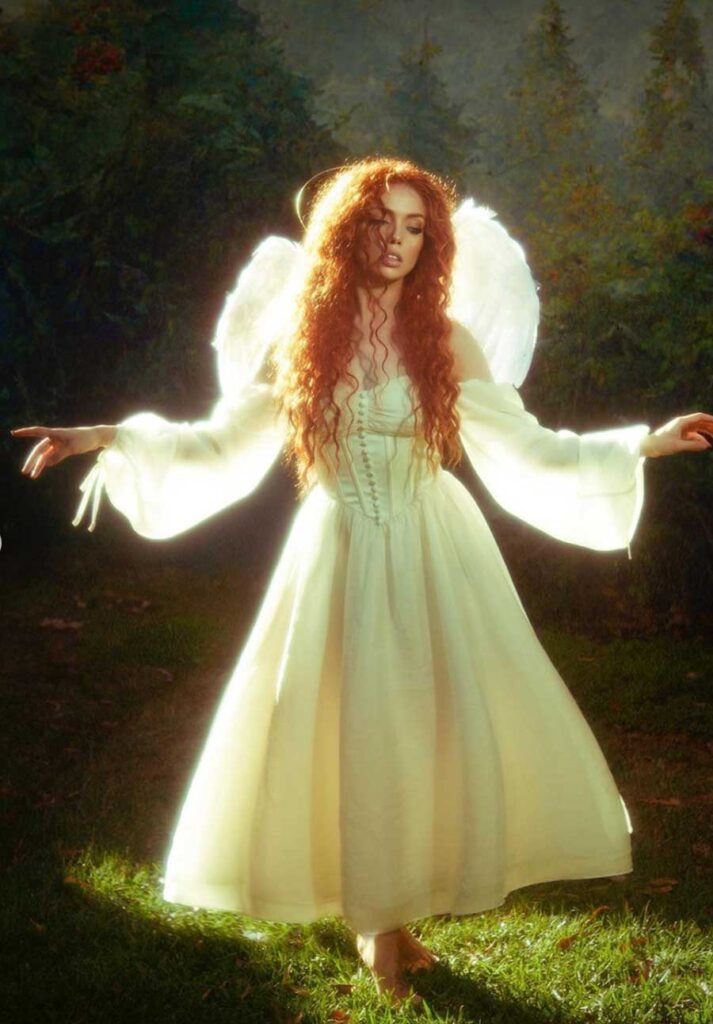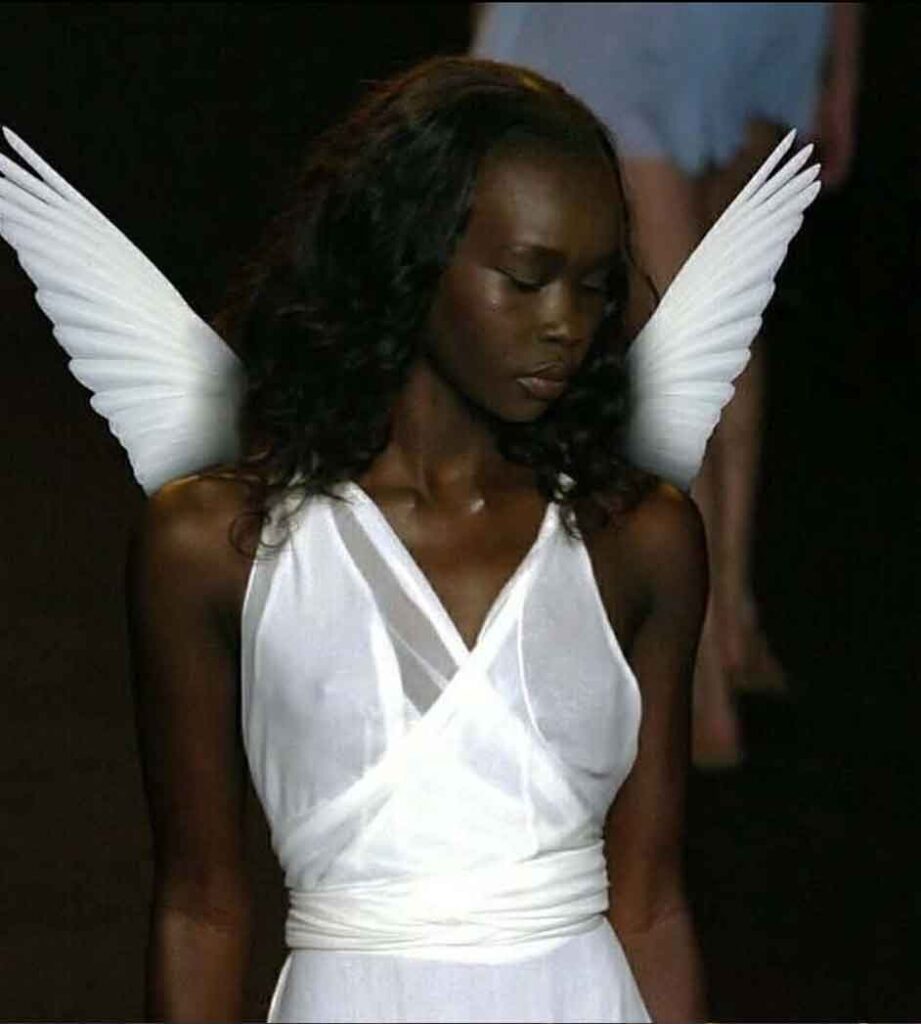 ---
Related:
All you need to live the Heavenly Angelcore Aesthetic
---
For an extra touch of darkness and authenticity, this dark angel costume is amazing.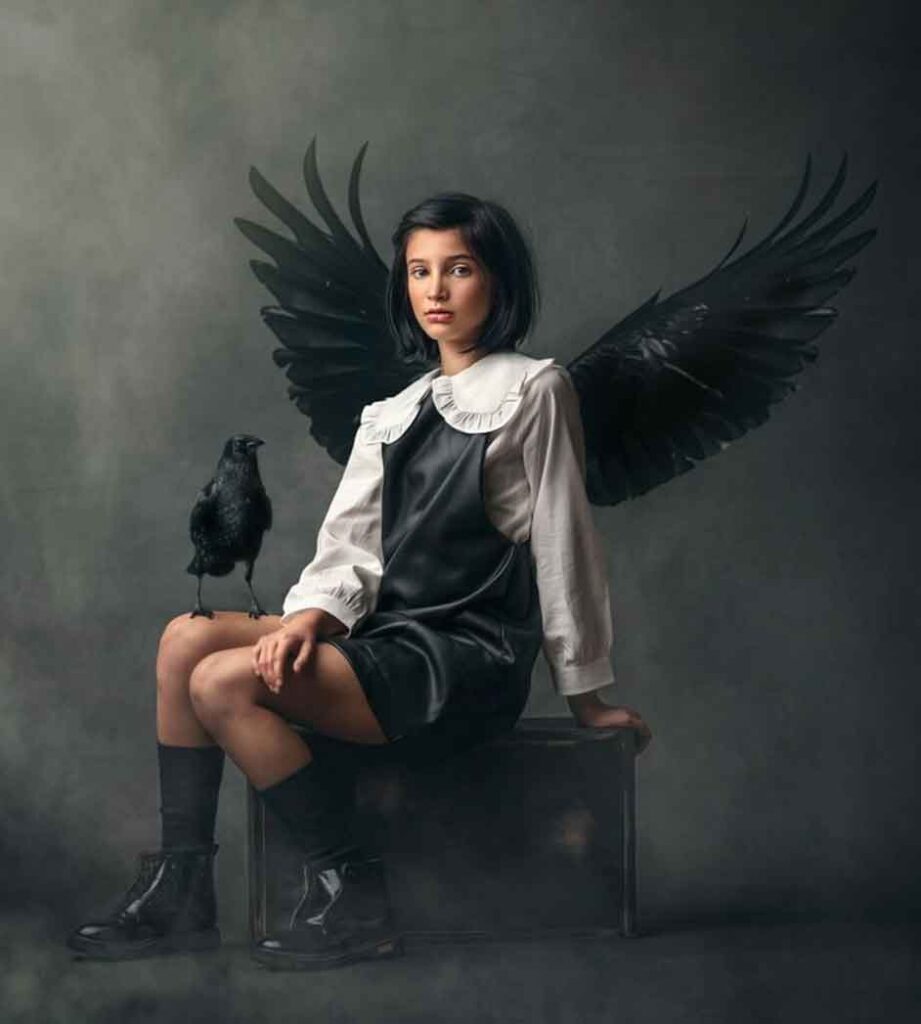 Aesthetic Vintage Witch Costume
---
There is something much more intriguing in the look and feel of a vintage witch costume, and the best is that you can effortlessly do it yourself.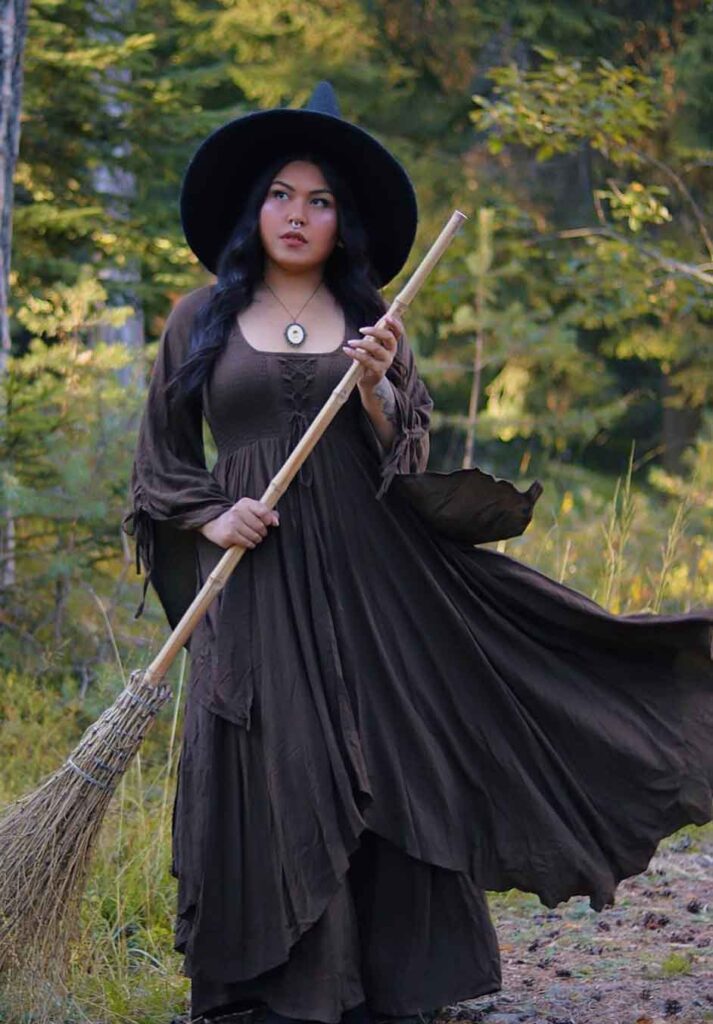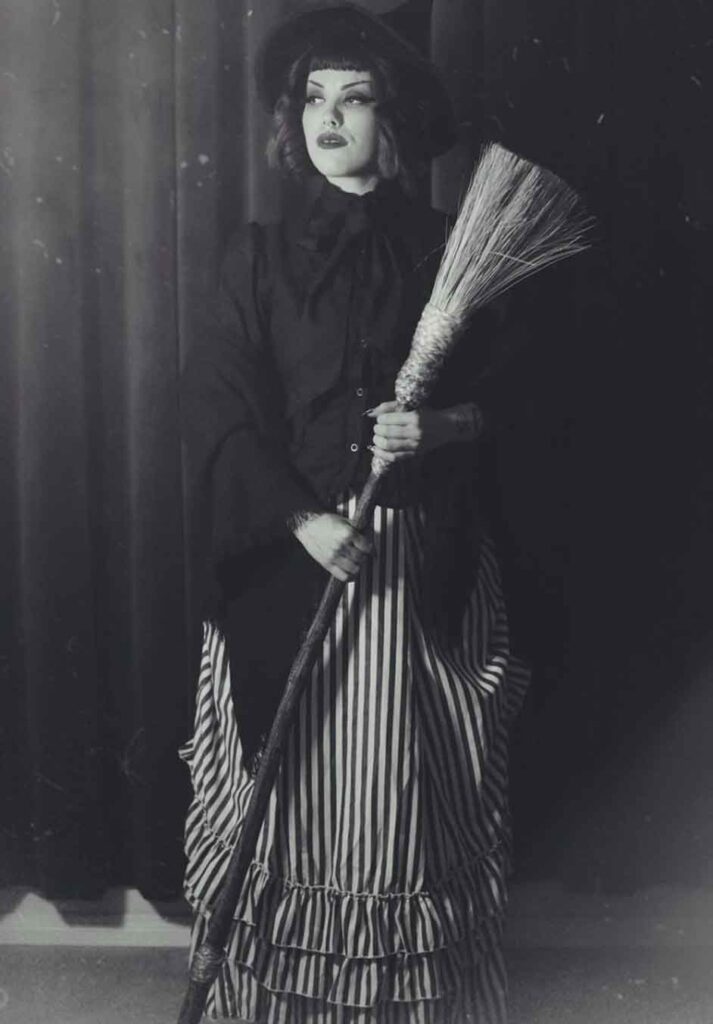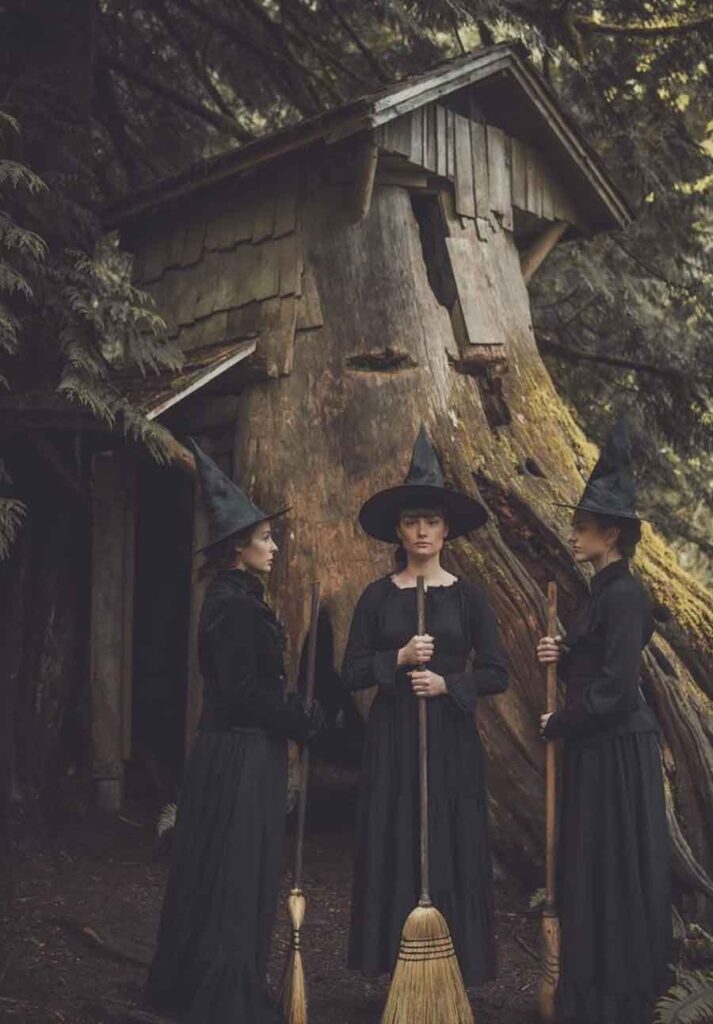 ---
Related:
Witchcore: Channeling your Inner Power With the Witch Aesthetic
---
Modern Witch Costume
---
Modern witch easy and simple to DIY Halloween costumes for women.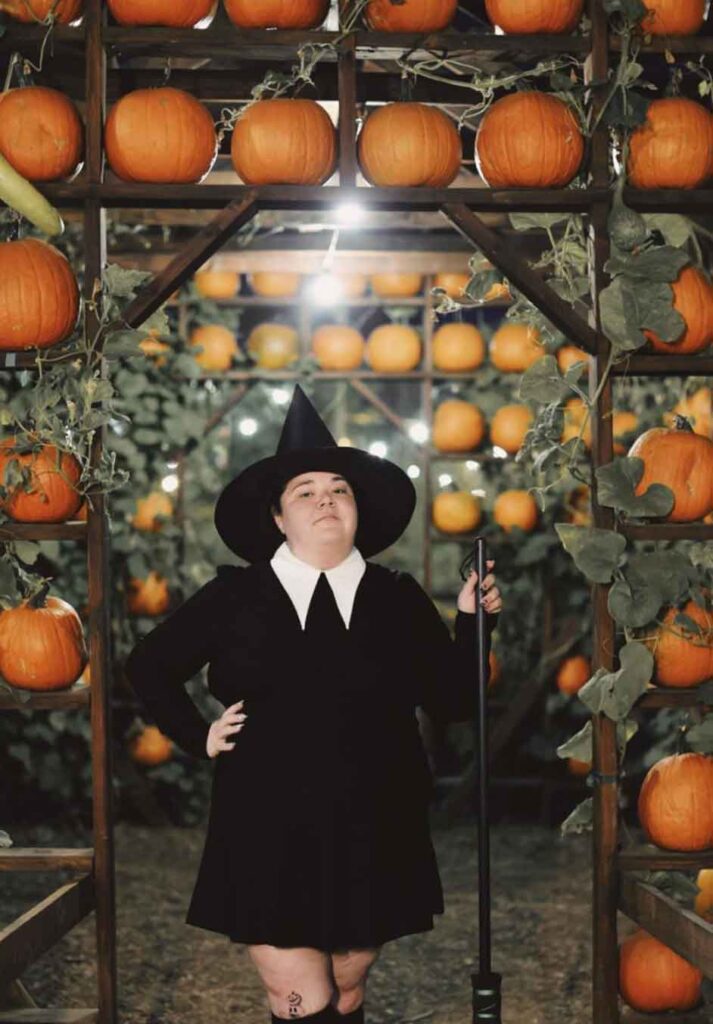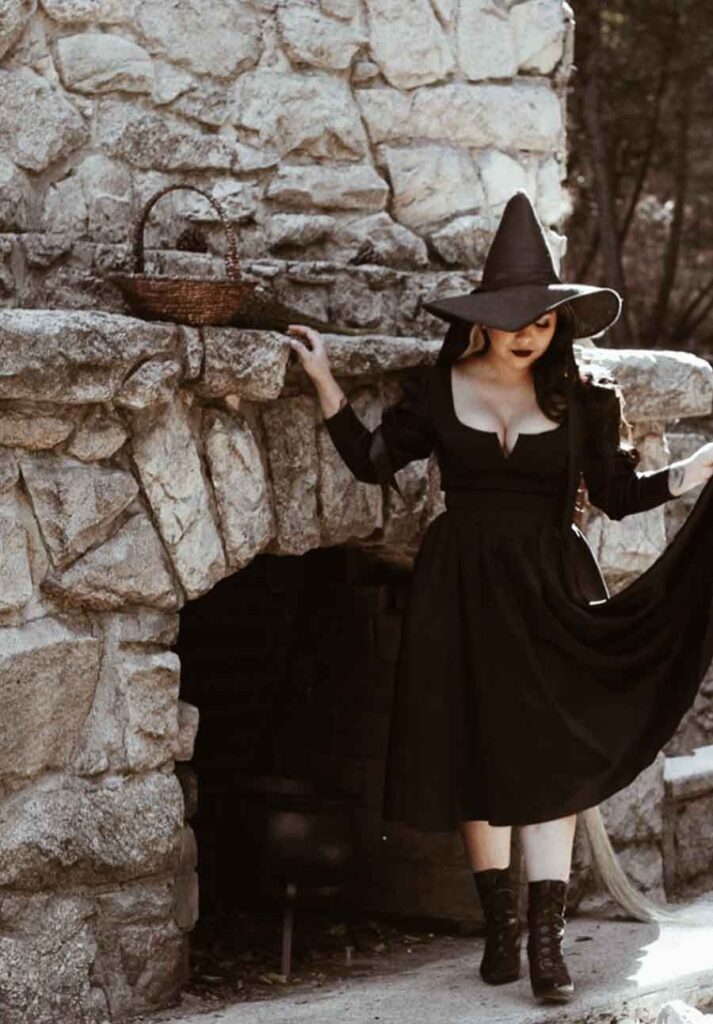 Elf
---
To channel the wisest and fairest fantasy beings for a day, an elf costume is a great idea.
✨
---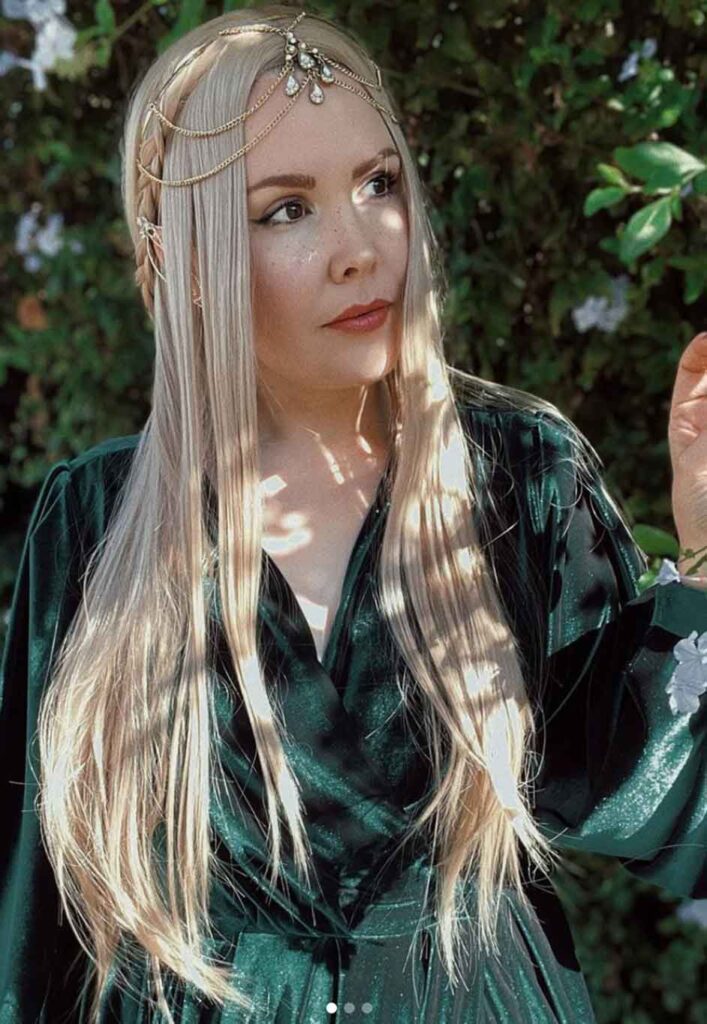 Hobbit Costume for Woman
---
When we think about creative women's costumes for Halloween, this is surely my favorite. Even if you are not a fan of The Lord of the Rings, you probably have already heard about a Hobbit. @littlemissfruitkates did an incredible job creating this simple and easy homemade aesthetic Bilbo Baggins costume with realistic and everyday clothes. The second photo is her interpretation of a Harfoot costume, the Hobbit's ancestors that we can see in the show Rings of Power.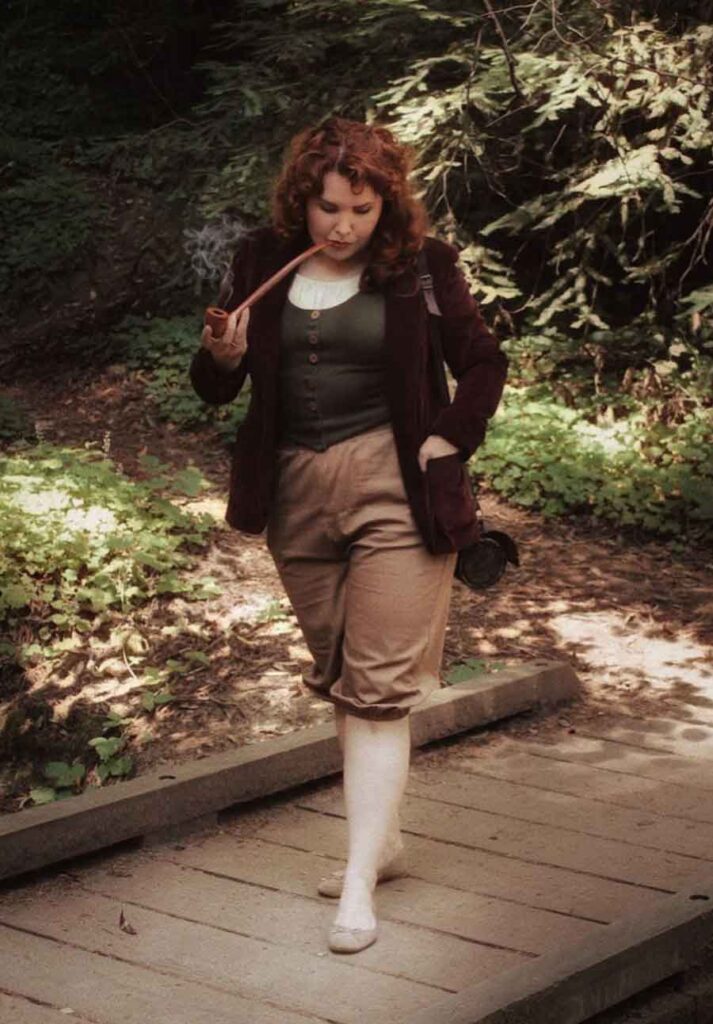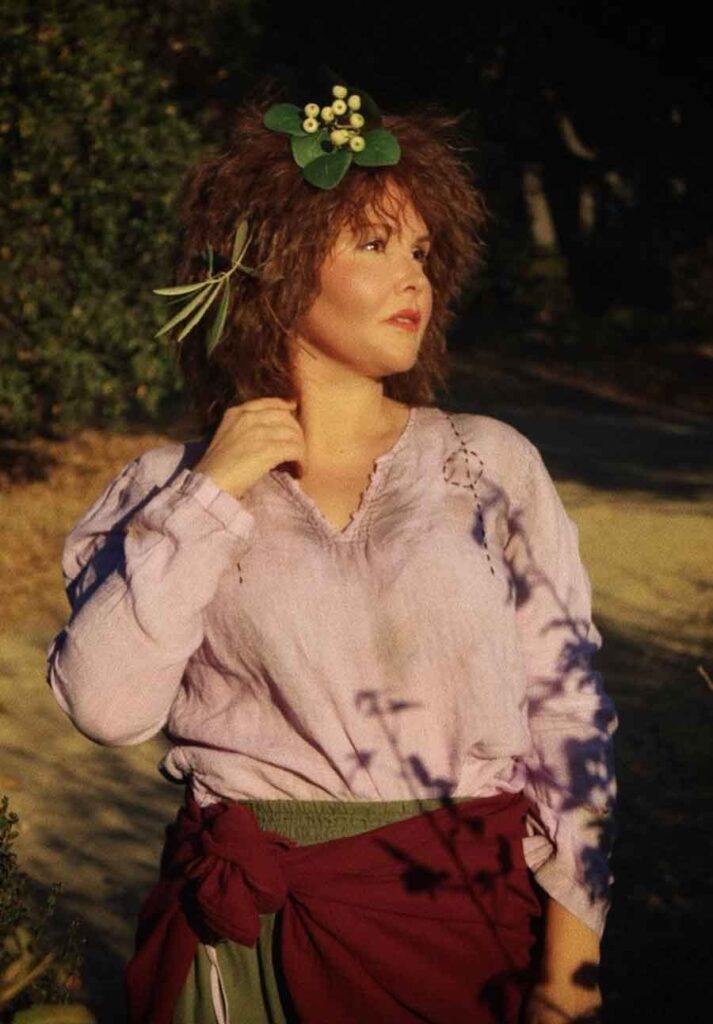 Woman Bat Costume
---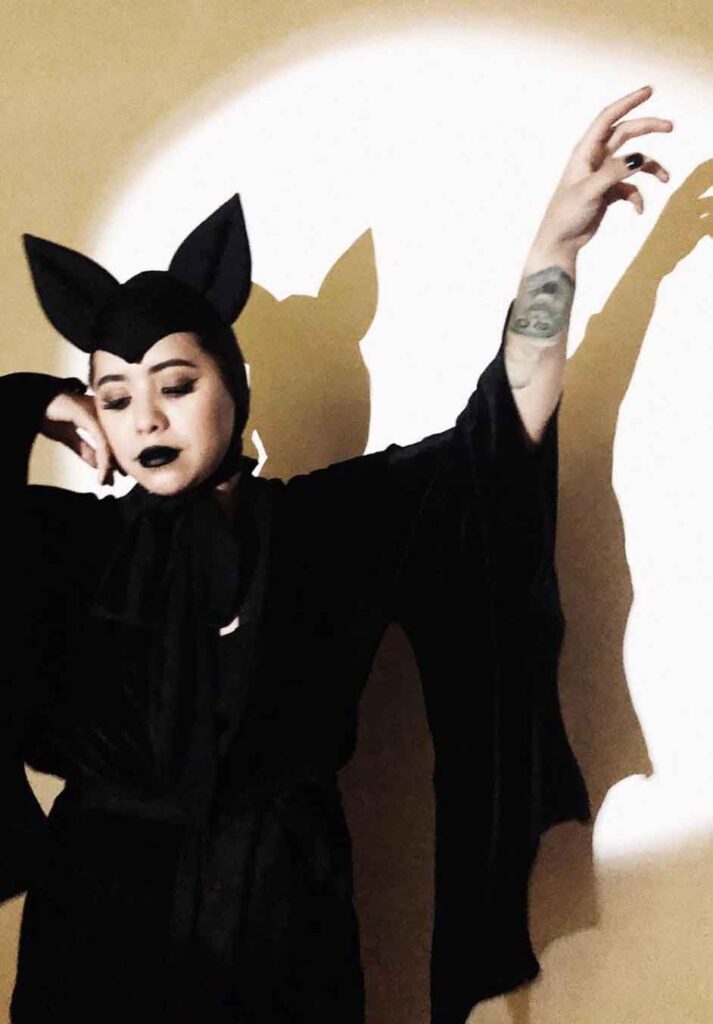 Vampire Halloween Costume for Woman
---
Cool red makeup on the lips and a nice chic black hat are enough to create a sophisticated modern vampire aesthetic look for Halloween. The pointy shoulder pads and red necklace are an additional highlight.
Wednesday Addams
---
Of all women's costumes for Halloween out there, this is likely one of the most cliches. It is easy, cool, and spooky, though. So, why not?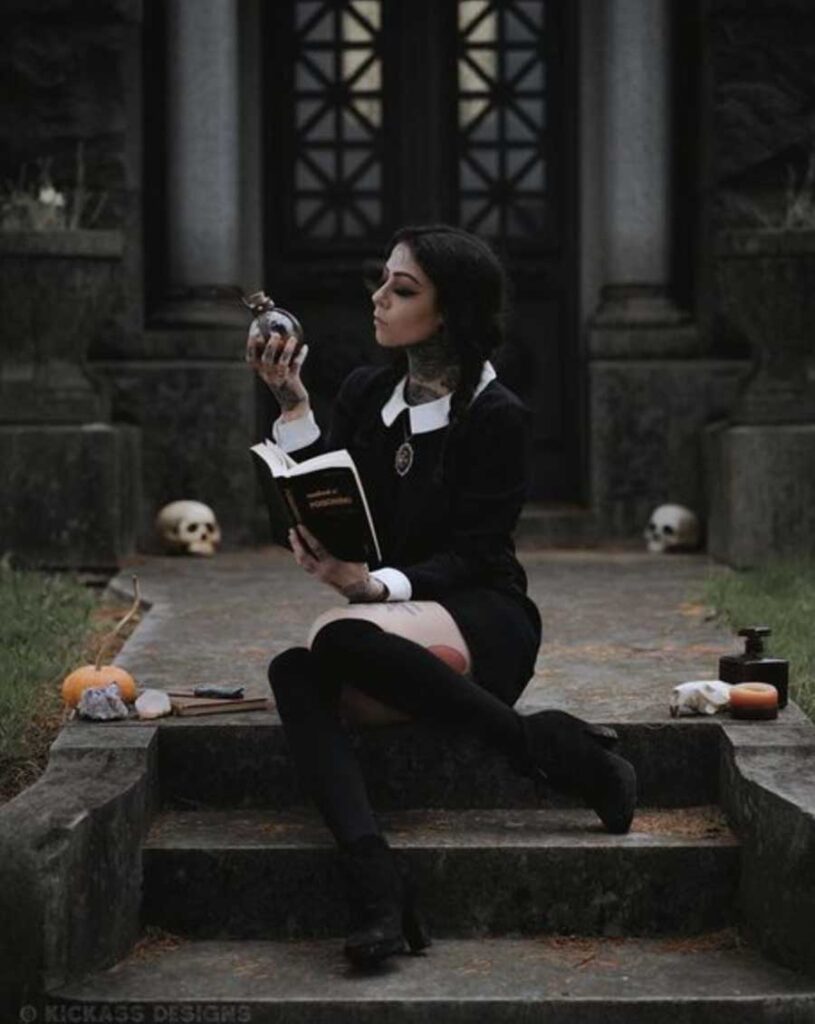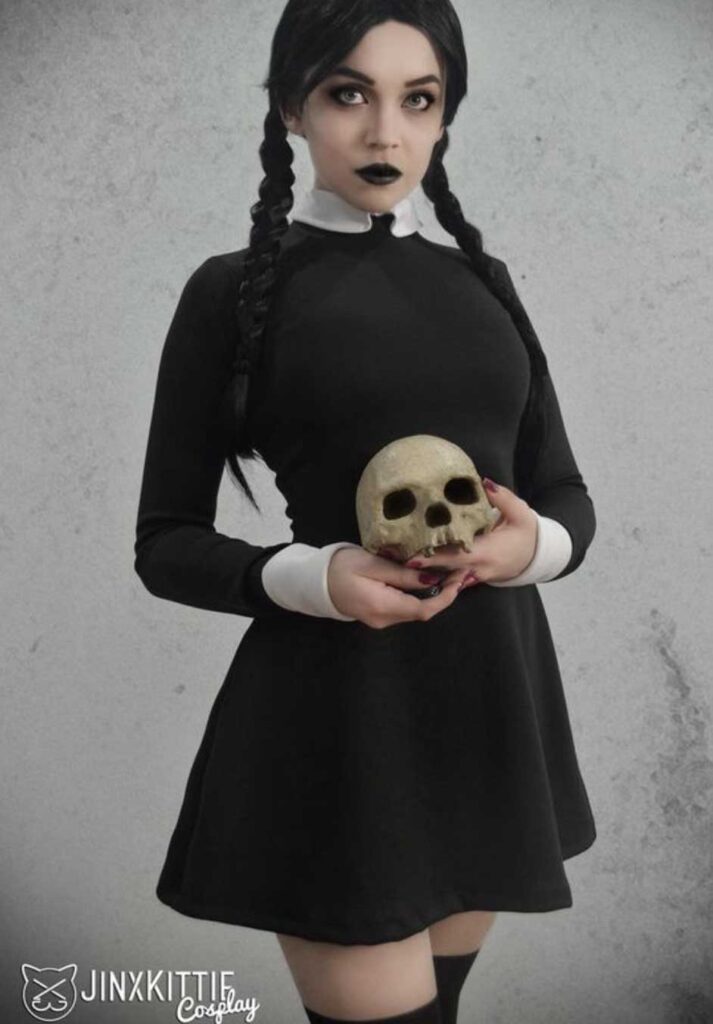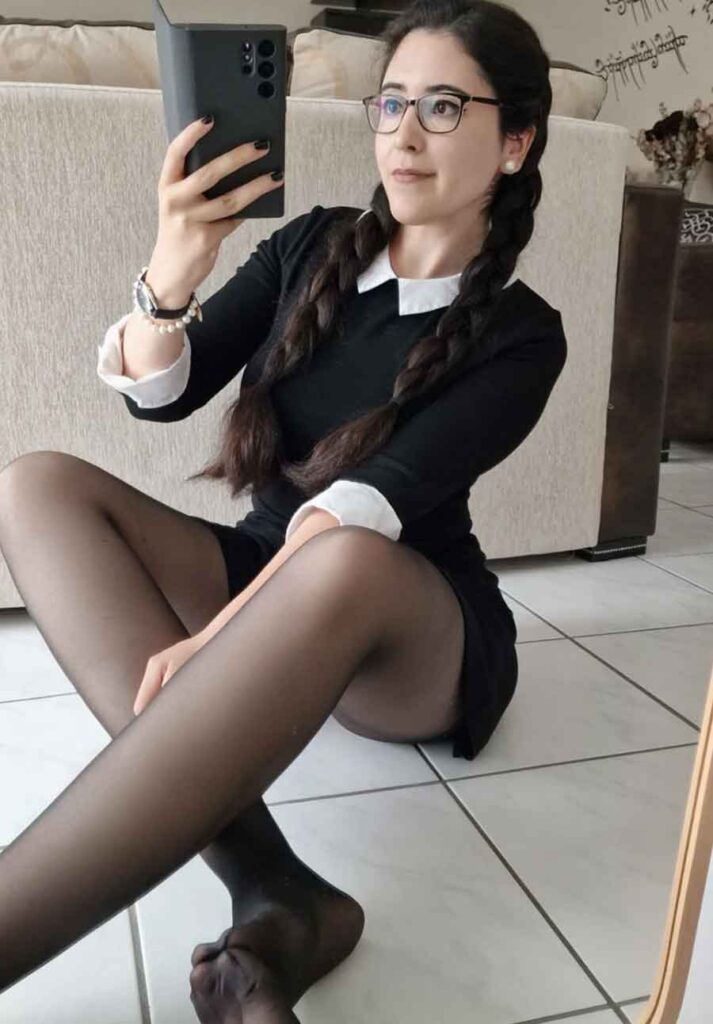 Frankenstein Bride
---
Are your hairstylist and makeup artist skills good? Because if yes, this costume is super creepy, easy, and fun to recreate.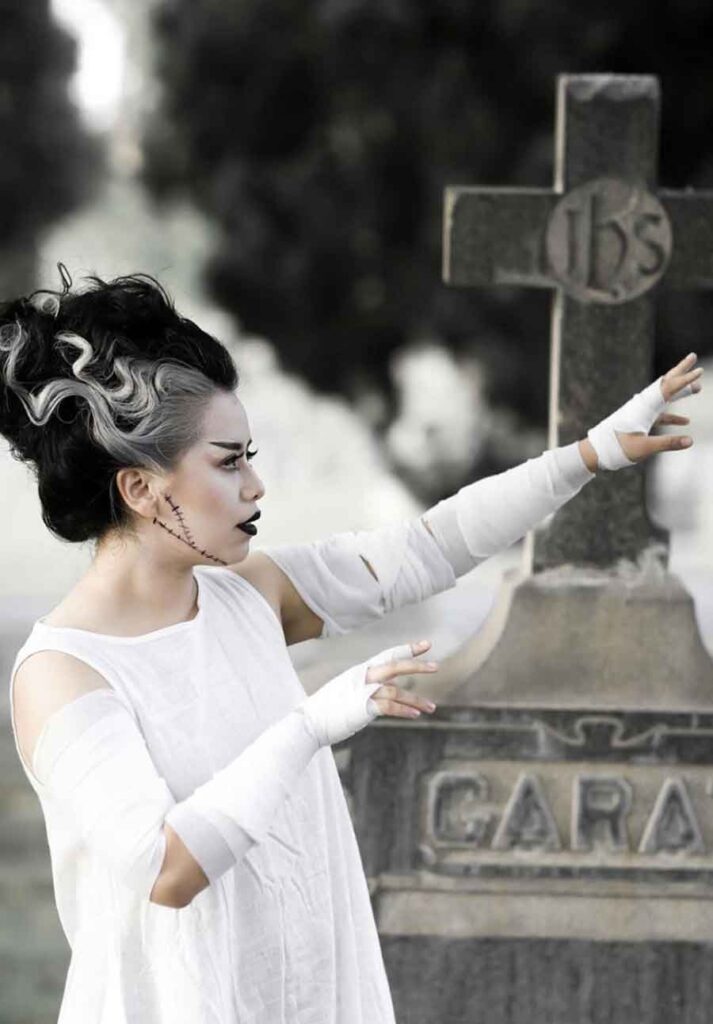 Scarecrow
---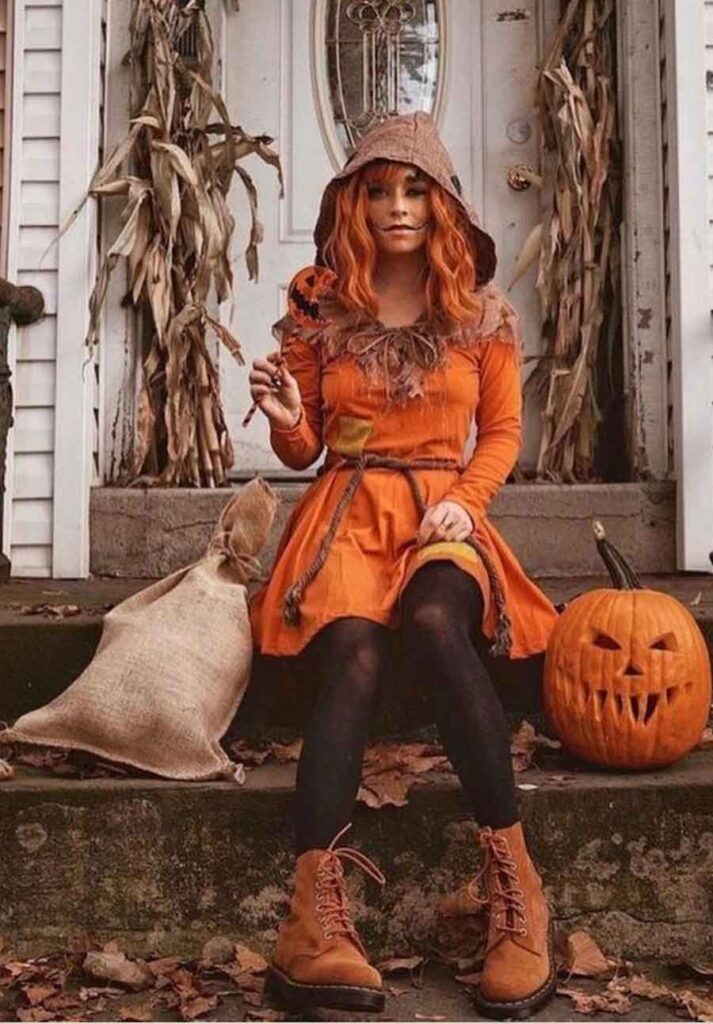 Mushroom Costume
---
To make the king of woodland come to life.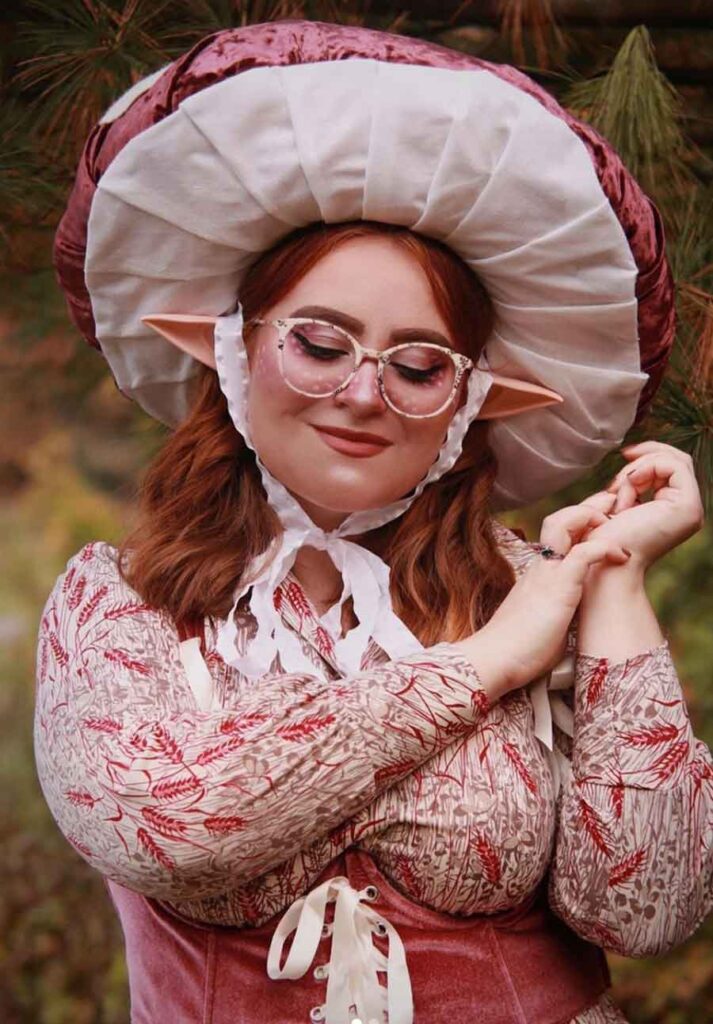 ---
Related
Mushroom Aesthetic for the fairytale lovers
---
Dorothy
---
A Pretty and easy vintage aesthetic costume of gorgeous vintage and classic movie.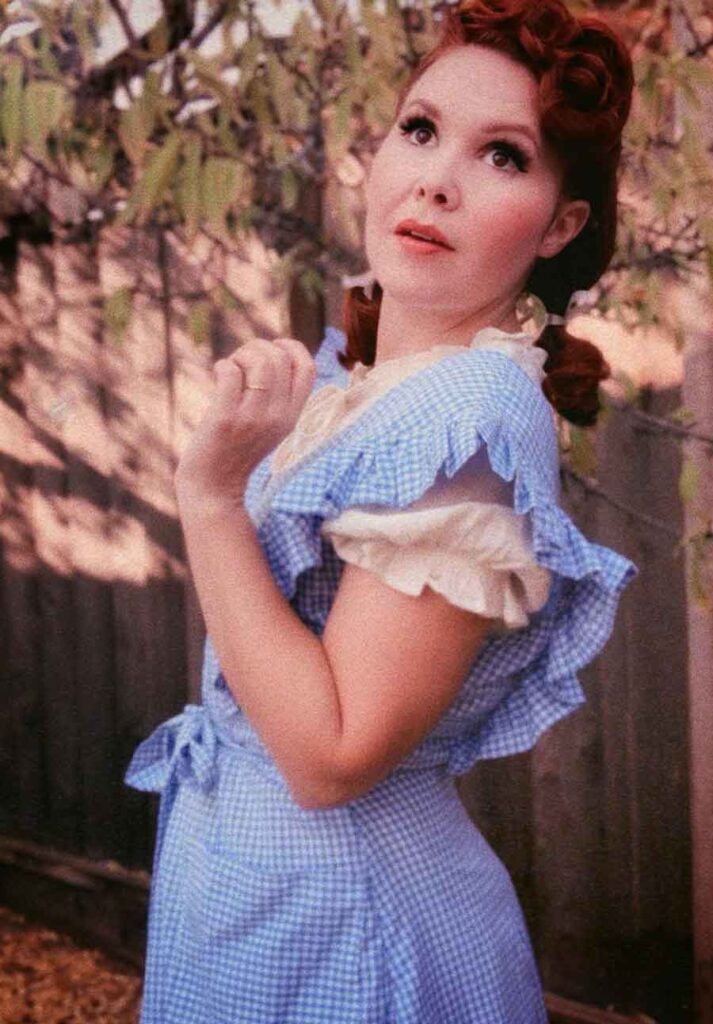 Little Red Riding Hood
---
Another classic that can look and feel realistic and evoke the magic fairytale and woodland vibes.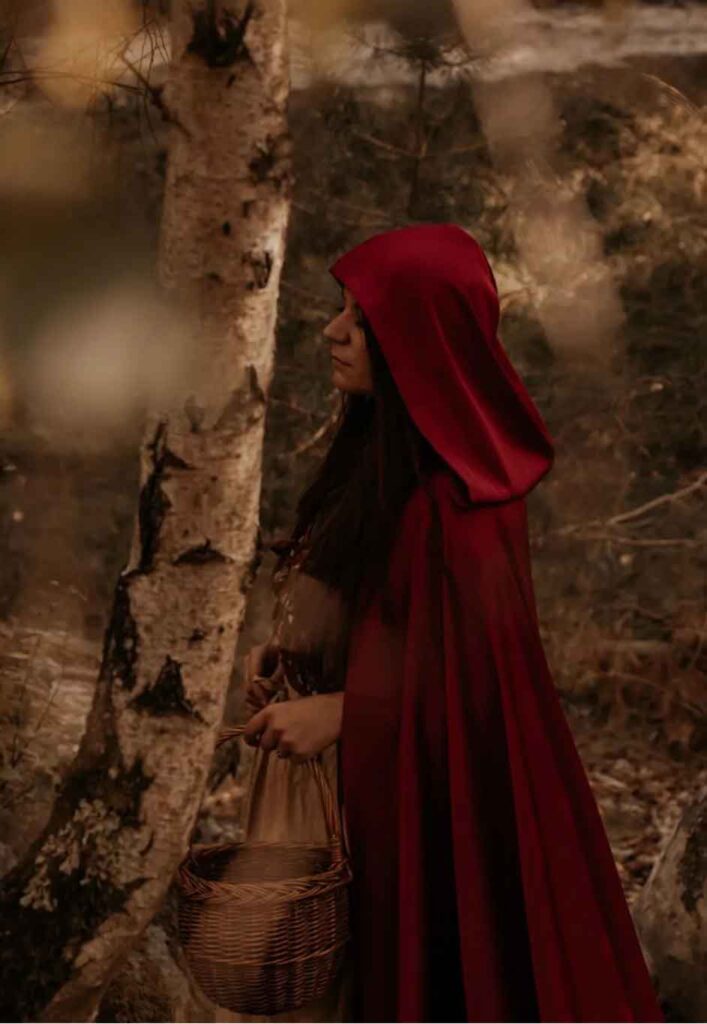 Too lazy to do any of these? Then well, it can't get any easier than a ghost costume… 👻😱.