September is here, and with it, Halloween preparations are on fire. In every post I write about the theme, I point out how wonderful Halloween is. I think it is a magic night because we can relax and be or channel whoever we want to be by wearing and incorporating a character in a Halloween costume. I have already written a few posts about Halloween costume ideas and now is time for a costume idea post dedicated to the Queens of hallowen, the witches!
---
Halloween Costume ideas posts
Stunning Princess Costume Ideas for Adults that are Easy to Recreate
Creative & Aesthetic Women's Costumes for Halloween to Feel Authentically Spooky
---
The adult witch costume ideas below will inspire you to feel like a powerful being, as potent, attractive, and intimidating as Nature. After all, this is what witchcraft is about. If you want to learn more about the theme, check out our witch aesthetic guide. But for now, it is time for some inspiration on how to be a Sanderson sister, a medieval witch, or maybe a cute good witch for one day!
Most of the witch costumes below are easy to DIY. You simply have to have the proper dresses and accessories.
Sexy Witch Costume
---
These are witch costumes for Halloween that are fun and witchy. Choose an outfit that combines elements of traditional witch attire with a sexy twist. This mix will make you feel confident and alluring.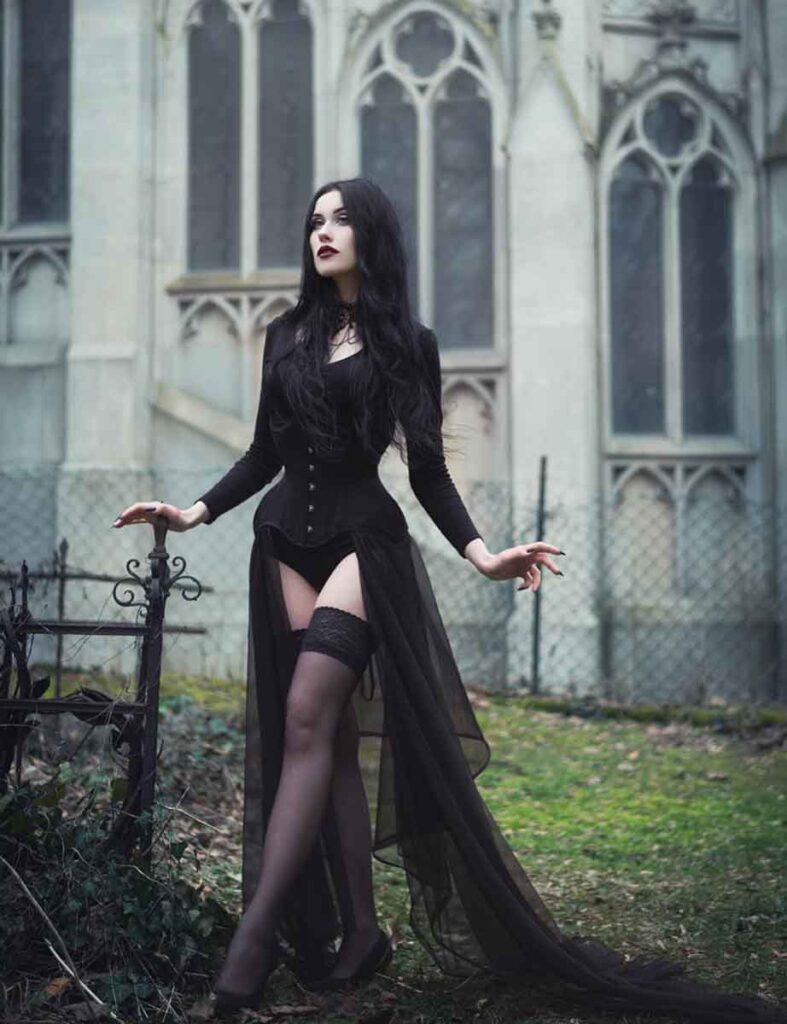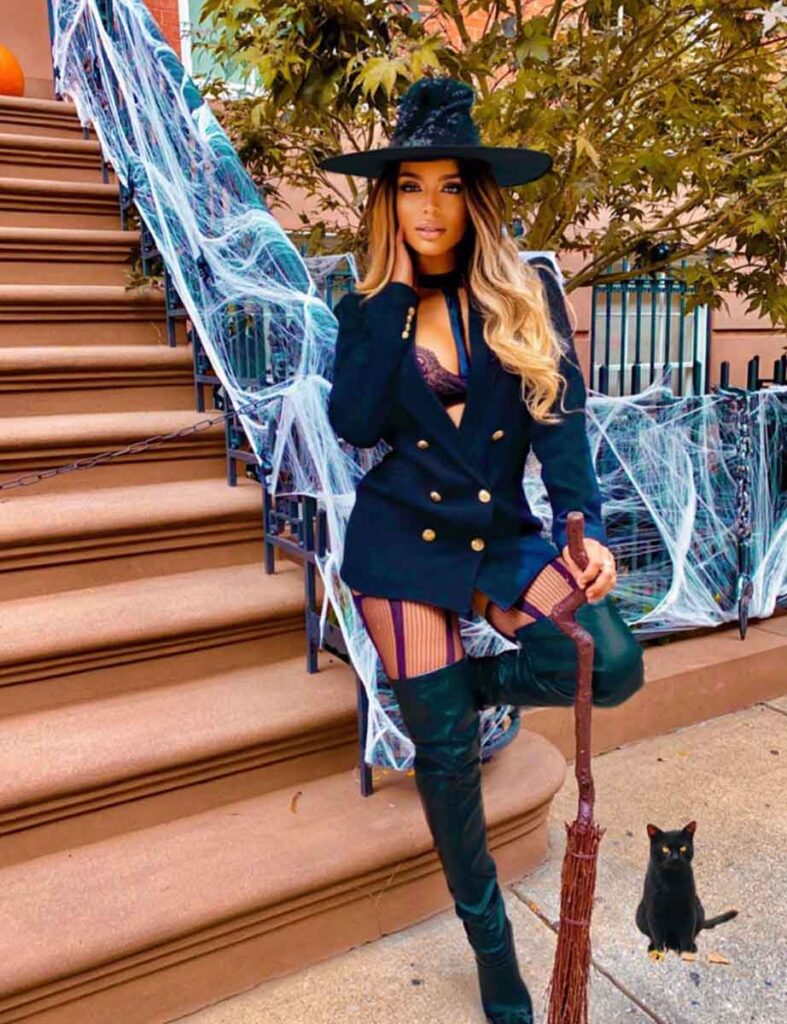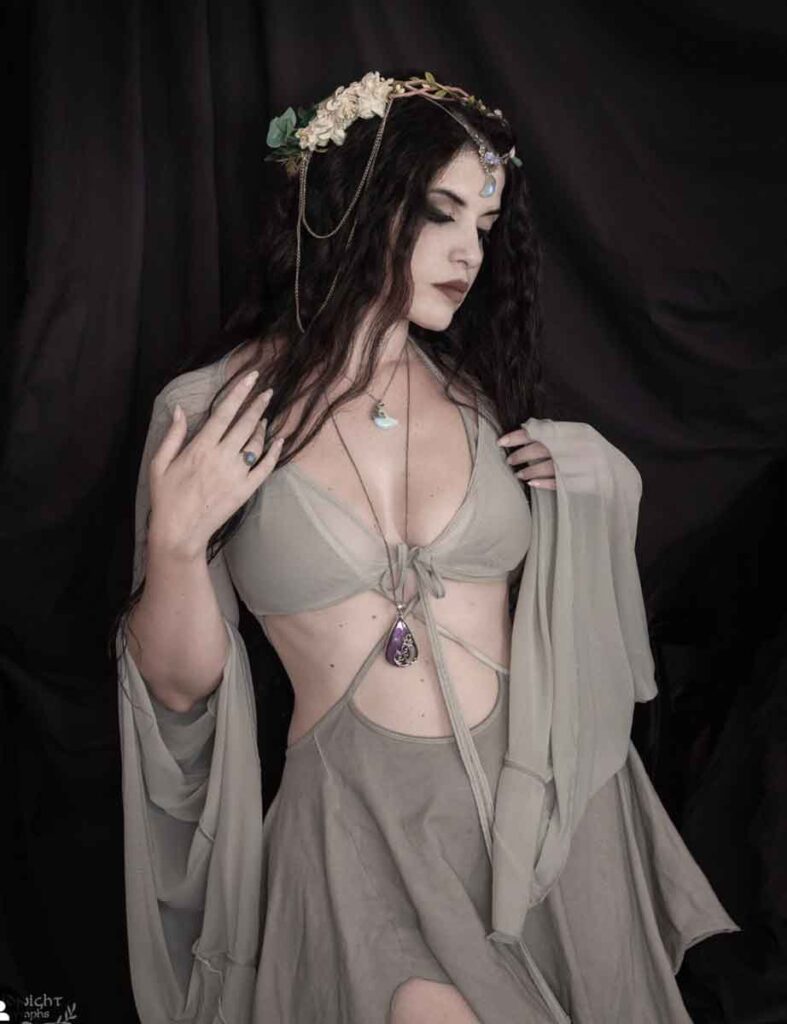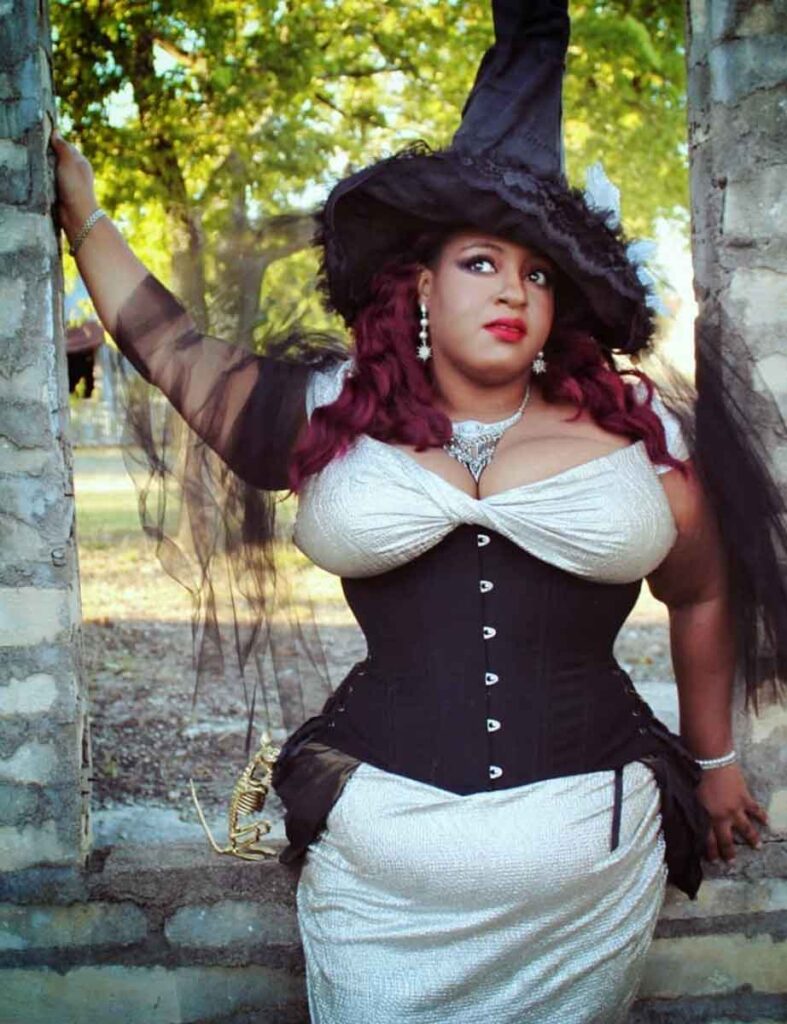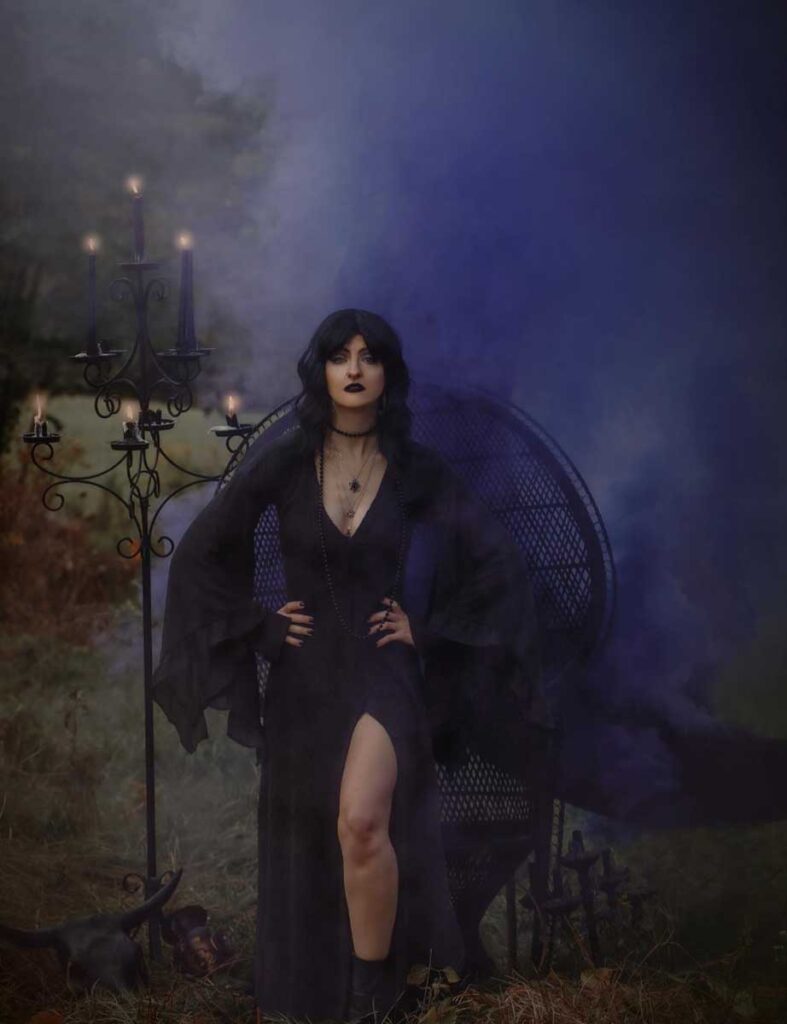 Glinda the Good With costume ideas
---
Glinda from the Wizard of Oz is one of the favorite witches to be honored on Halloween. You can make a sophisticated costume or improve an easy and simplified version of this costume. This costume will make you feel confidence and grace. This is a very optimistic witch, and a nice costume to choose from to evoke optimism into your life and remember that you own the power to bring light and kindness to the world.
---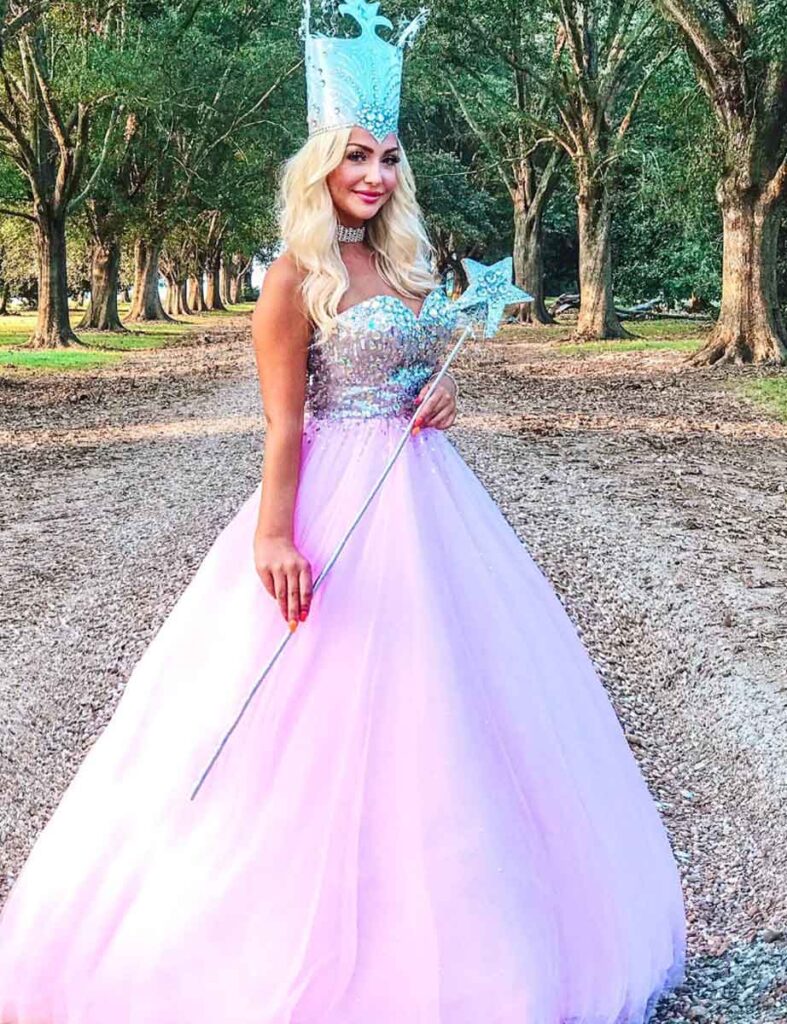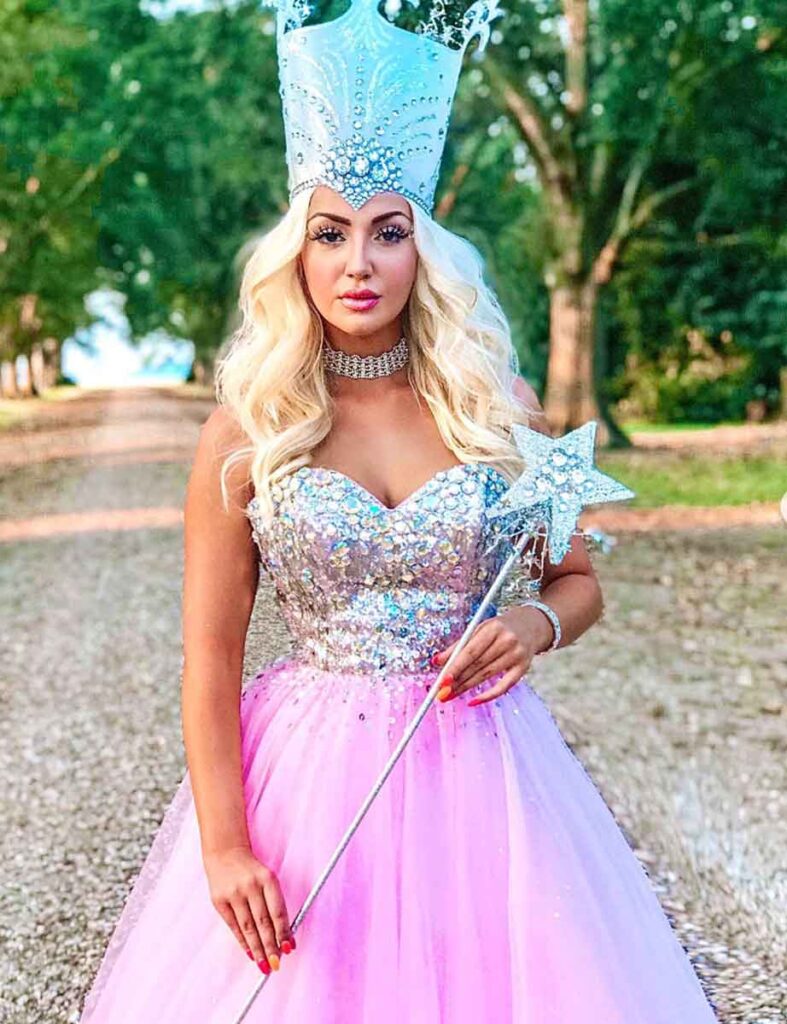 Mini dresses with butterflies are popular adaptations of Good Witch costume.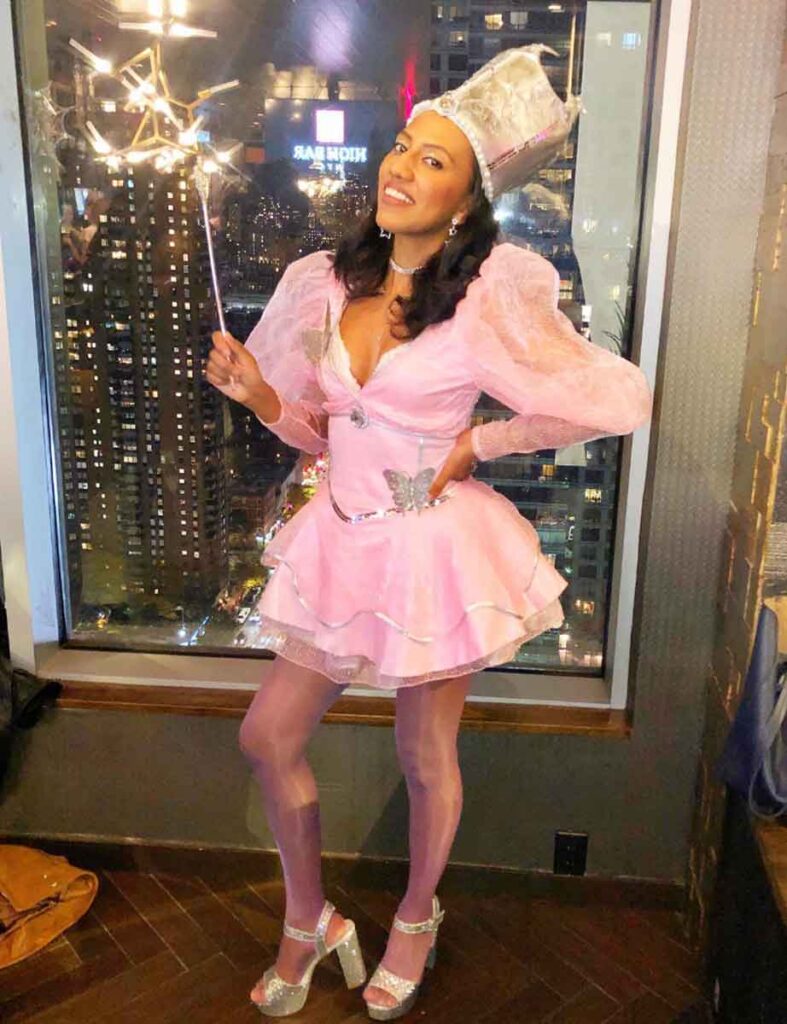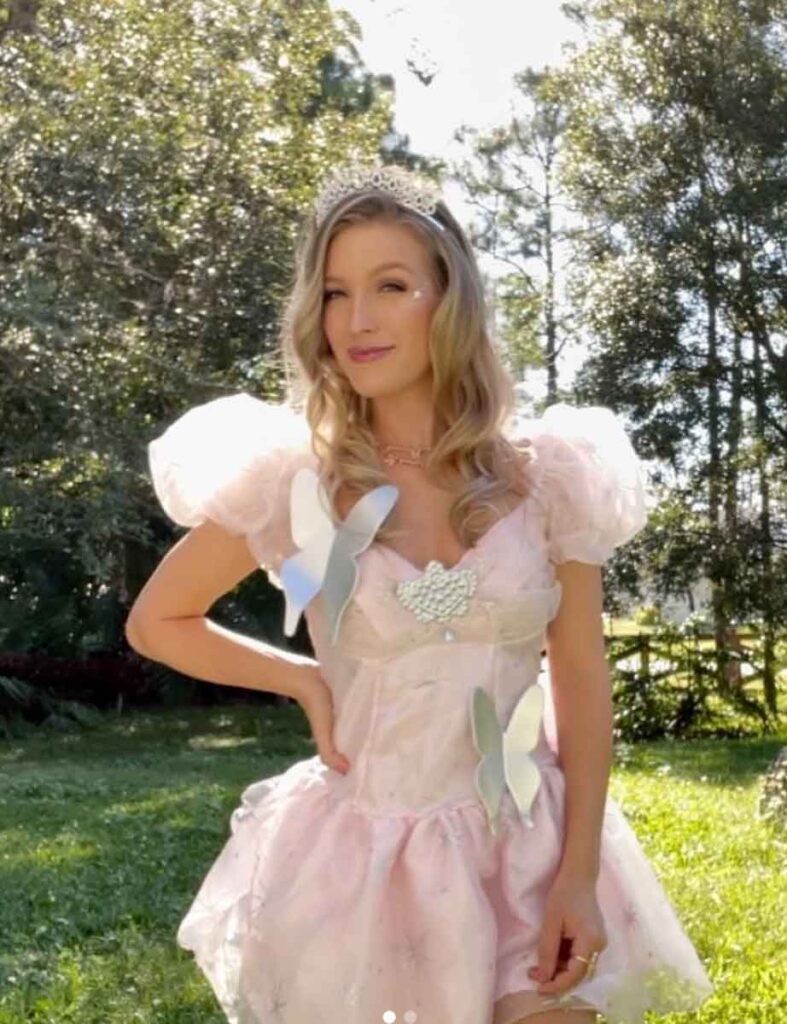 A DIY plus-size Glinda costume. Easy and cute!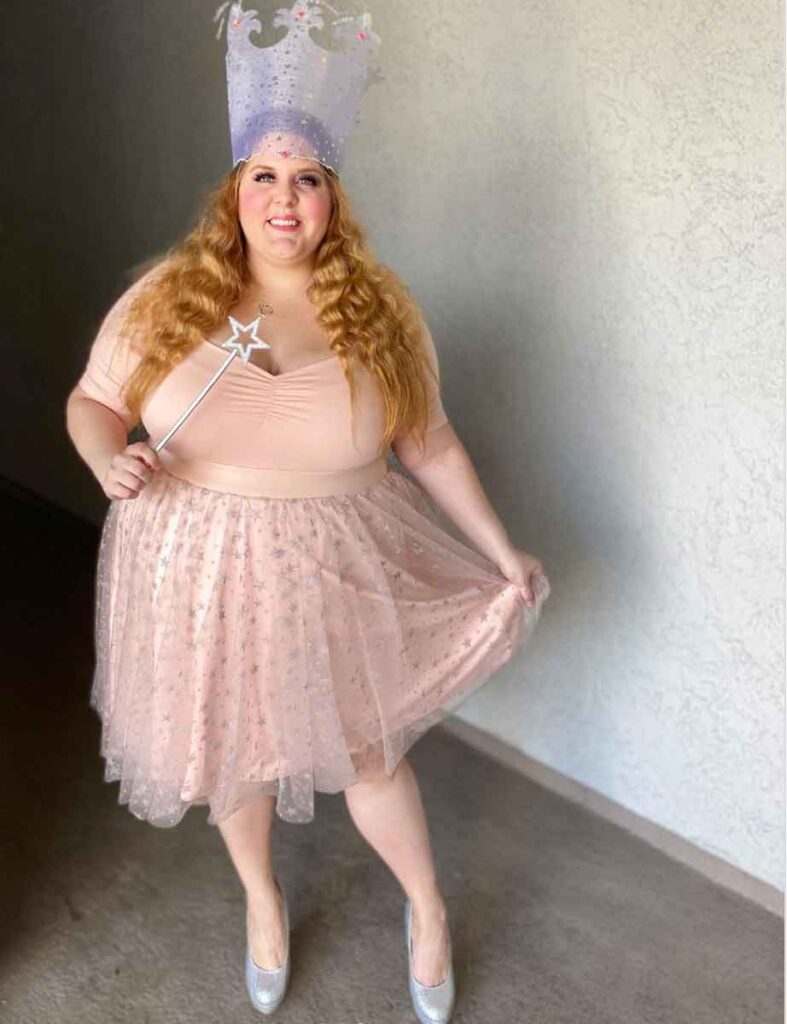 Pink Witch Costume
---
You don't have to be Glinda to be a pink cute witch. A pink dress and pink witch hat will make you feel and look like a pretty love witch.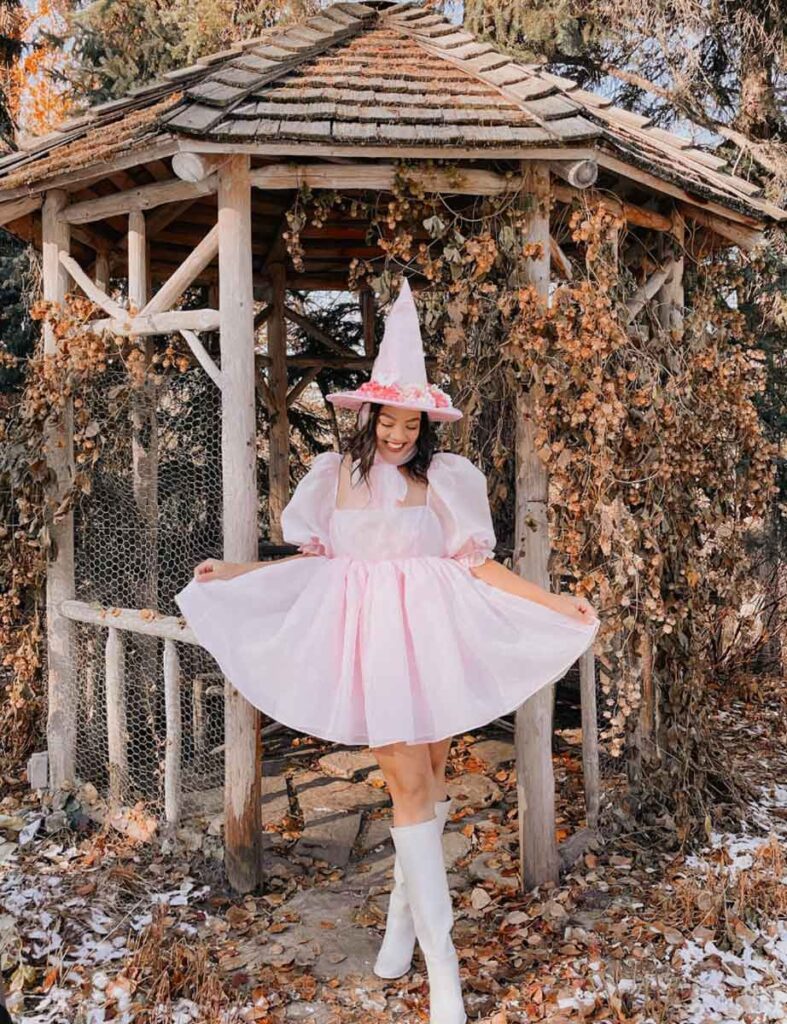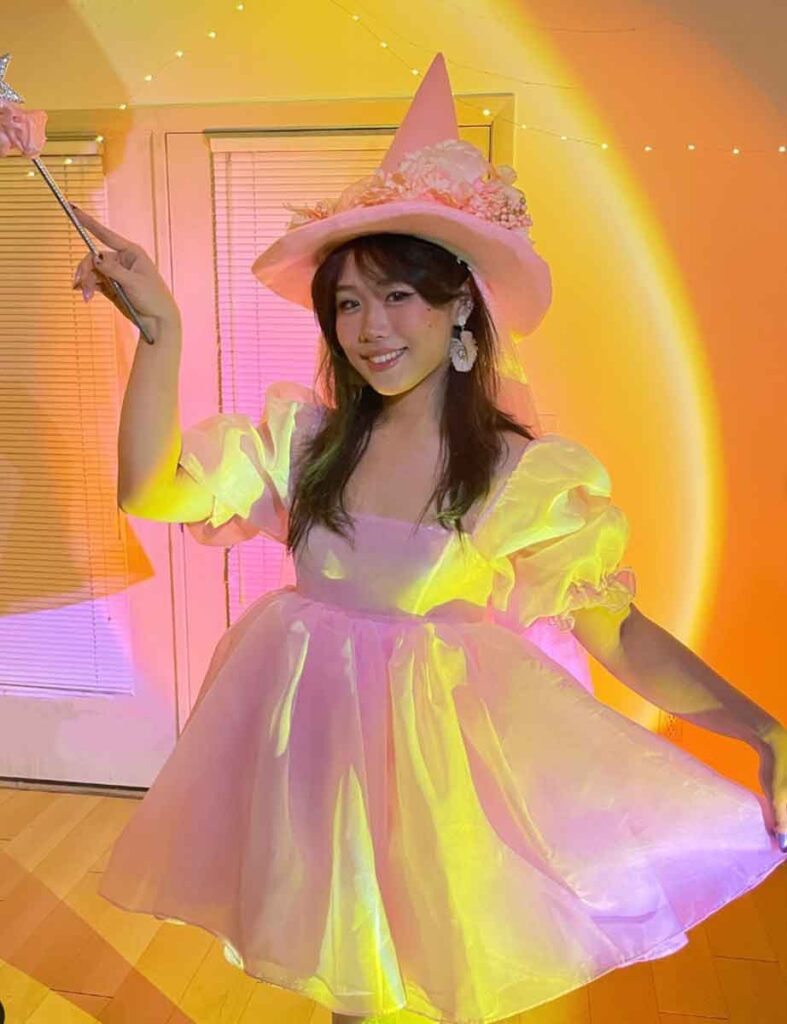 Hocus Pocus
---
---
The Sanderson sisters are a big inspiration for Hallowen witch costumes. Are you a sexy and crazy Sarah Sanderson or a super funny Wini?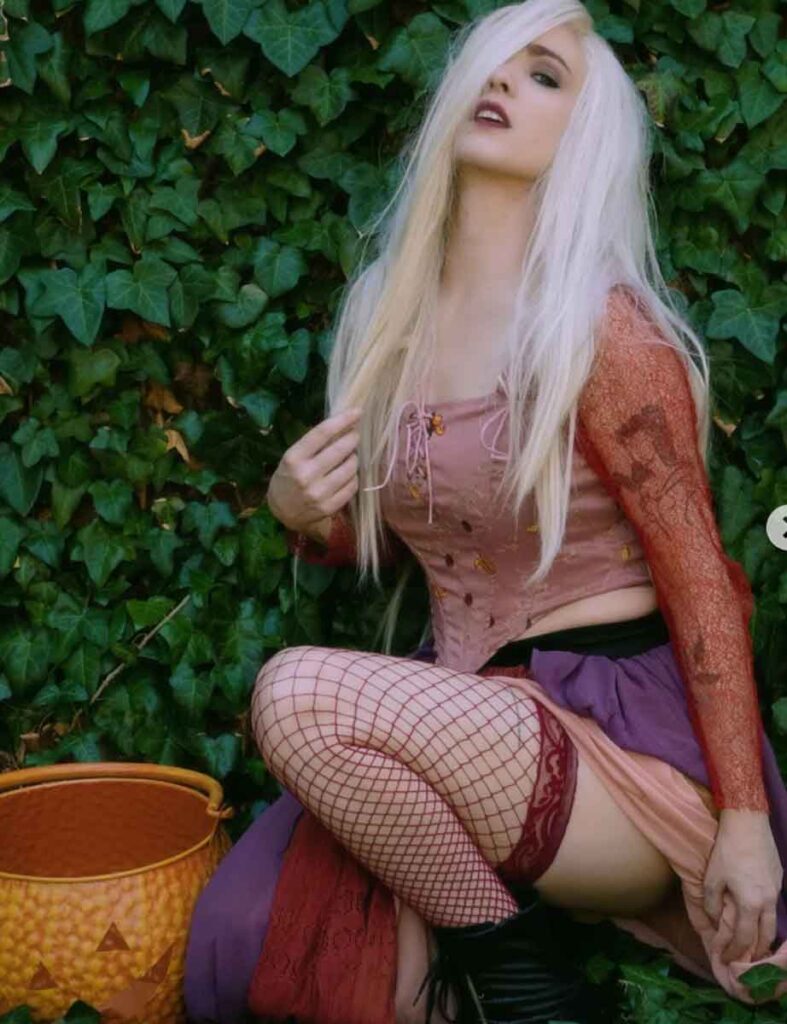 Wicked Witch
---
Another fictional character that inspires Halloween costumes, the Wicked Witch.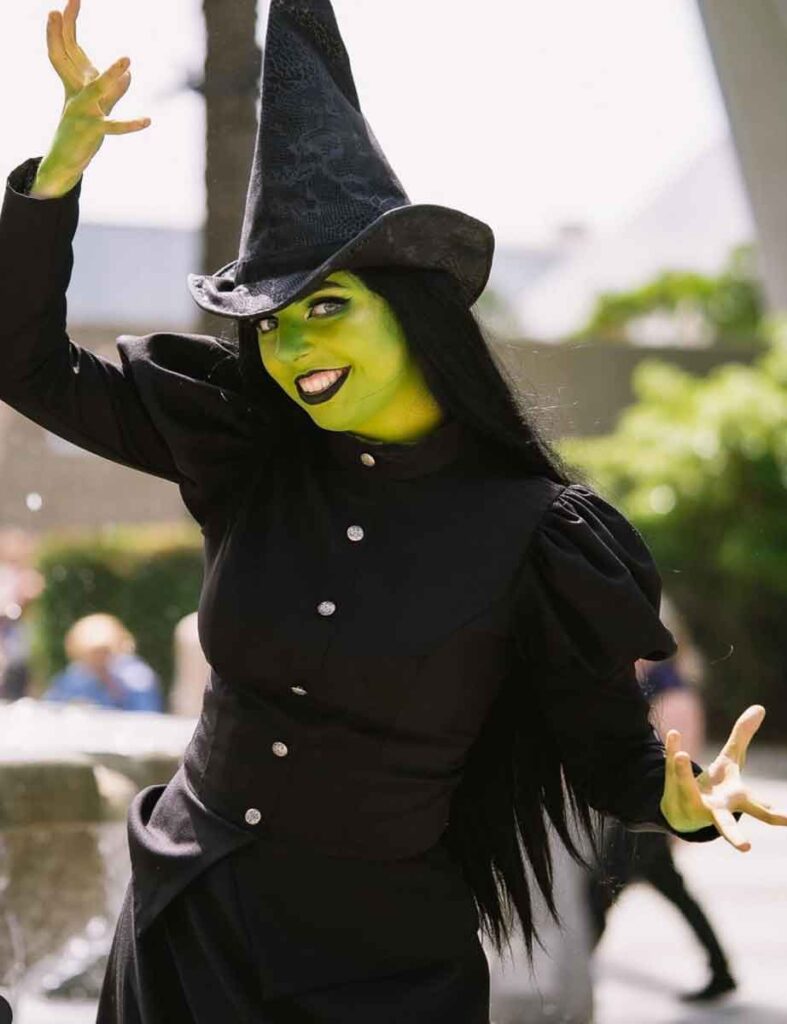 White witch
---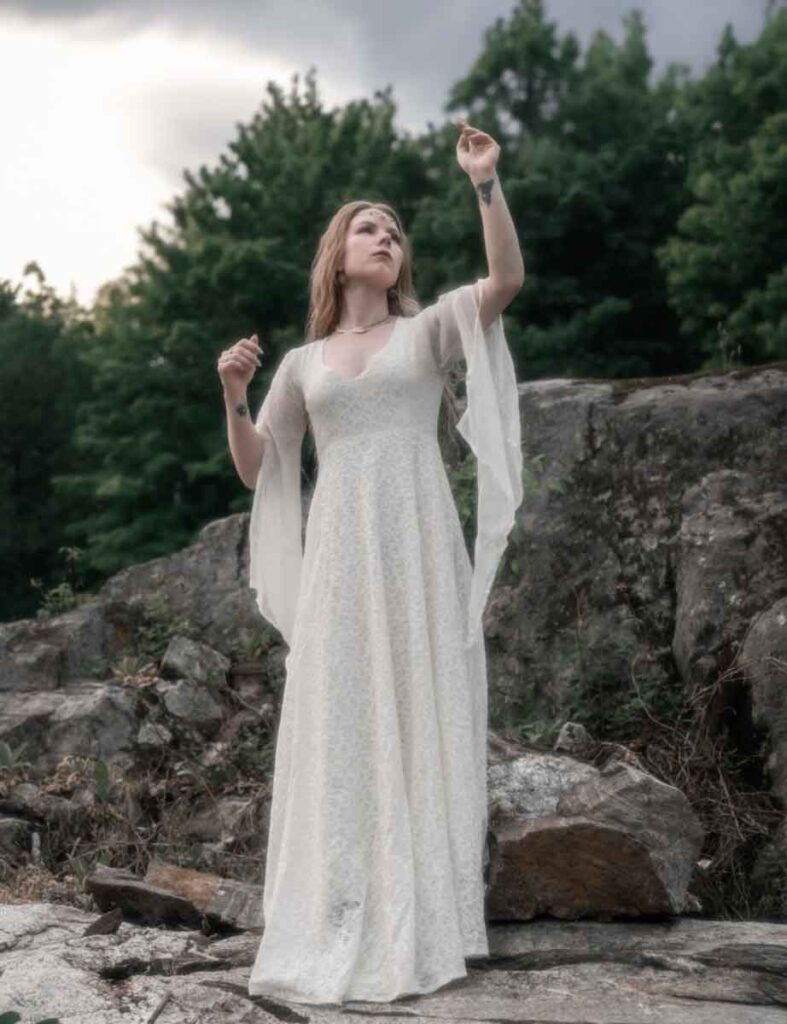 Scary and Evil witch costume ideas
---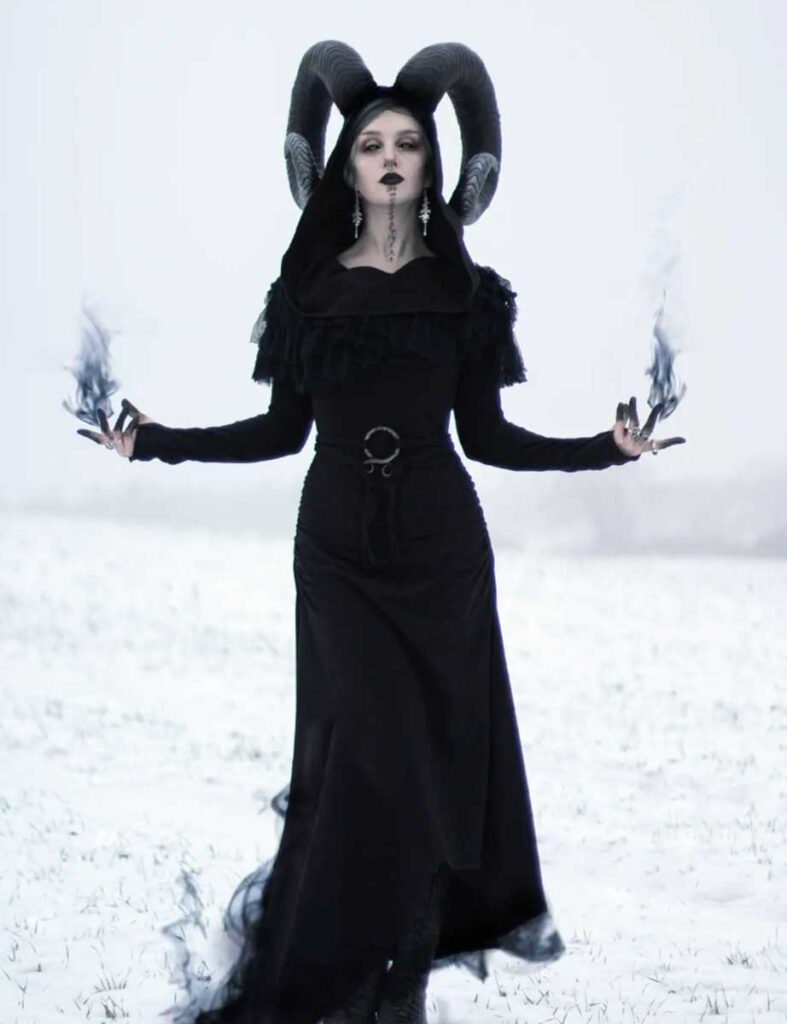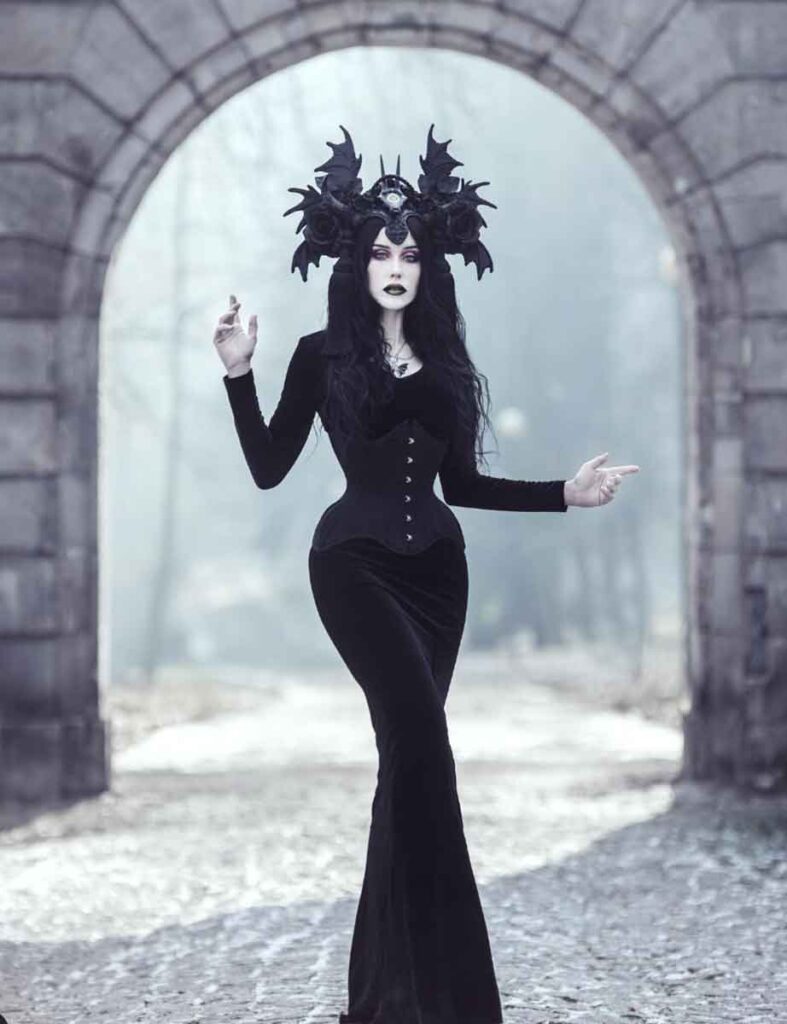 Purple Witch Costume
---
Purple is often associated with magic, mystery, and spirituality. So, purple dresses or purple details evoke a very enigmatic feeling to a witch costume.
Just a velvet dress with a cloak will turn you into a sophisticated medieval witch.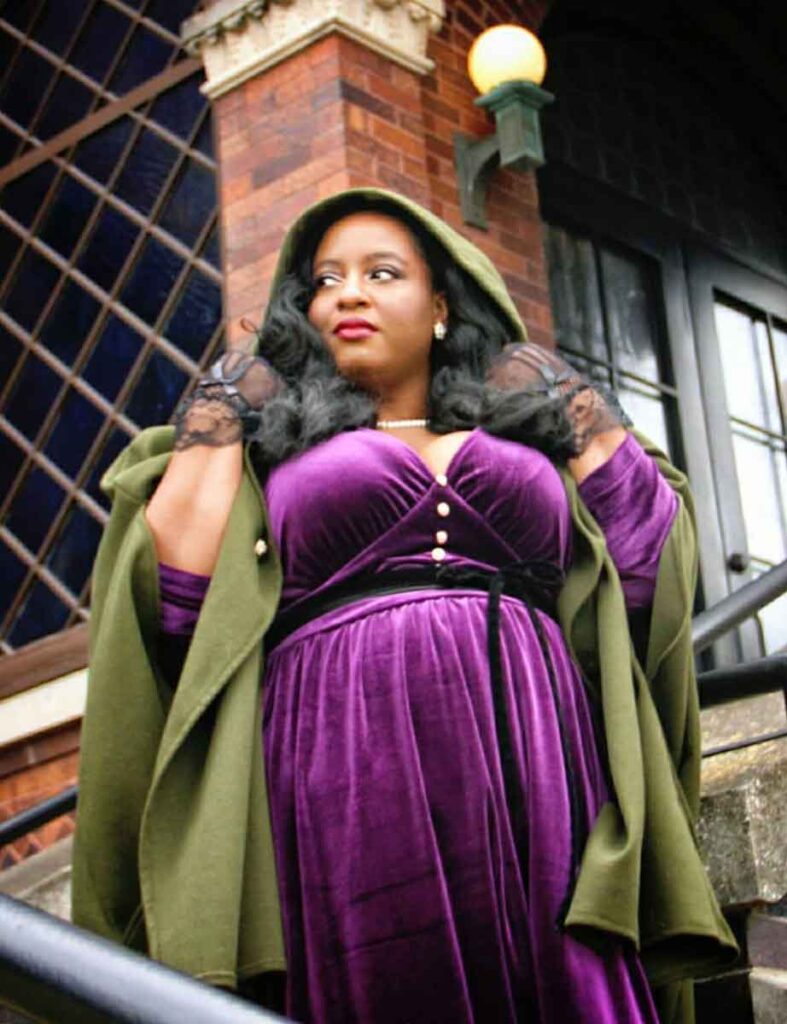 A purple corset over a black dress combined with purple accessories is nice for creating an easy Renaissance witch costume.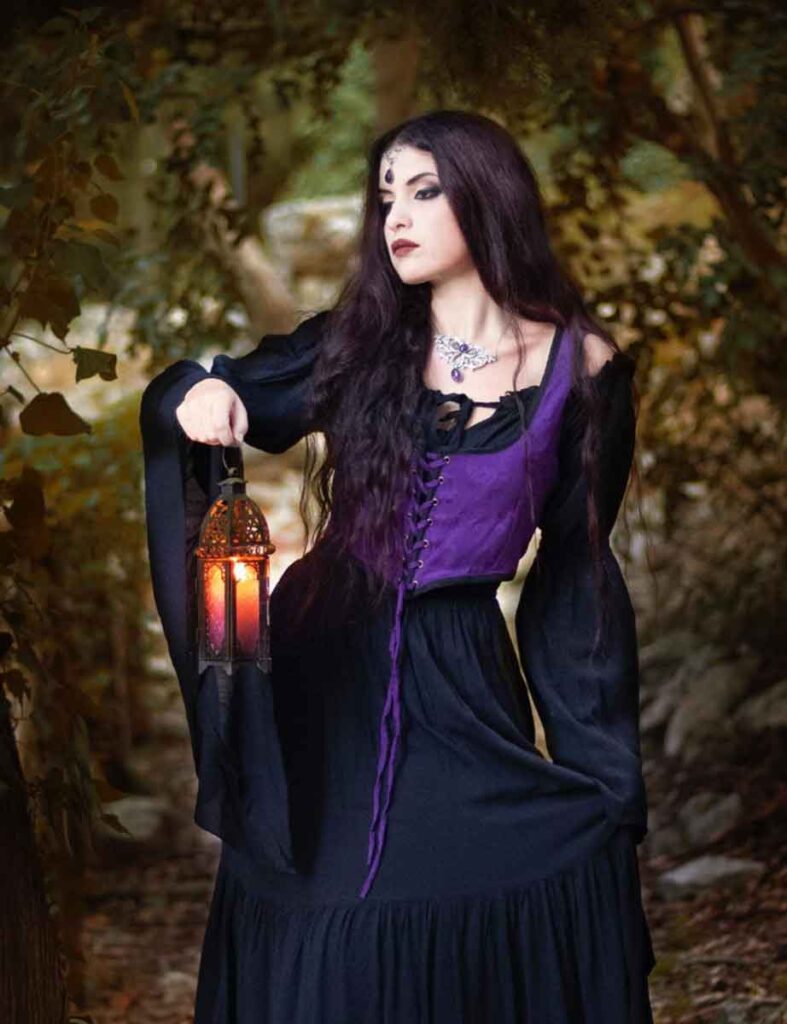 For a fun and joyful option, have fun with Halloween inspired accessories.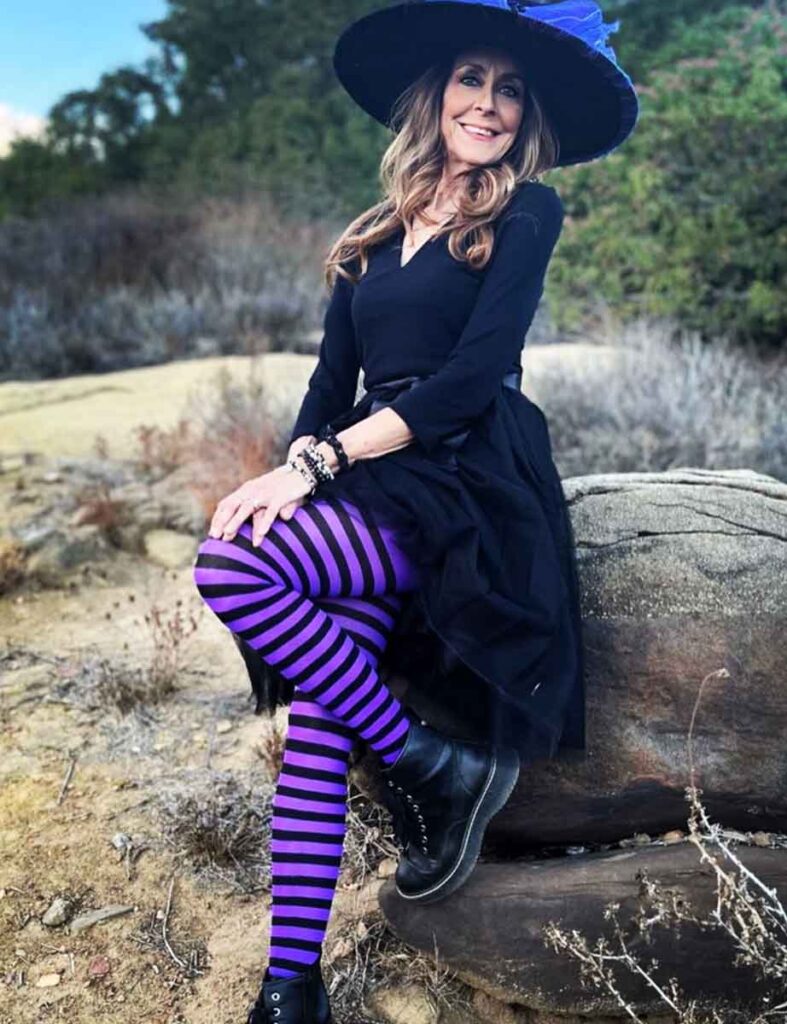 Renaissance Dresses
---
More vintage homemade and easy witch costume ideas. The Renaissance witch is one of the easiest ones to create: just a dress and corset, and you will look like a Salem witch.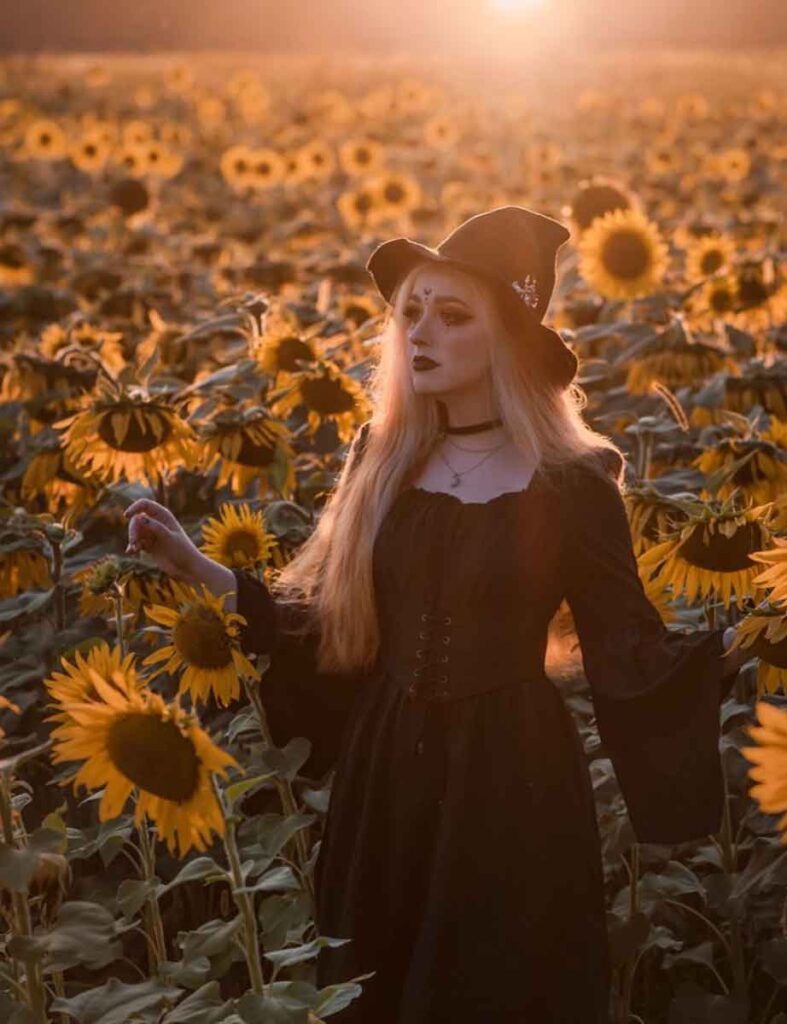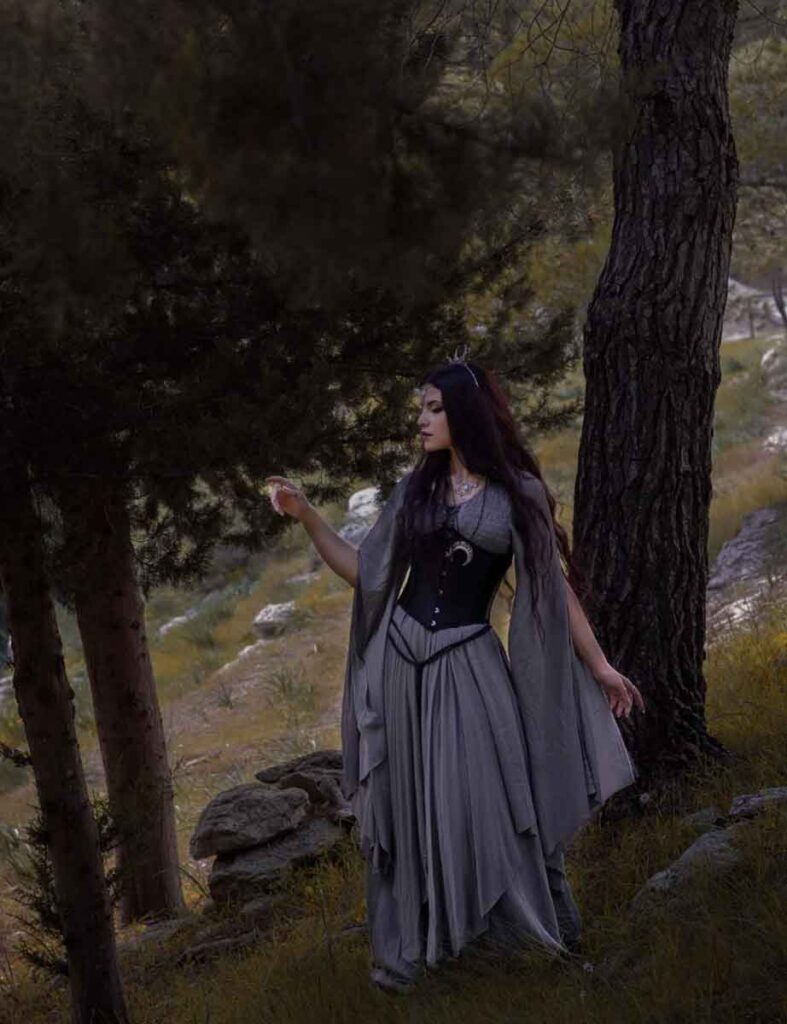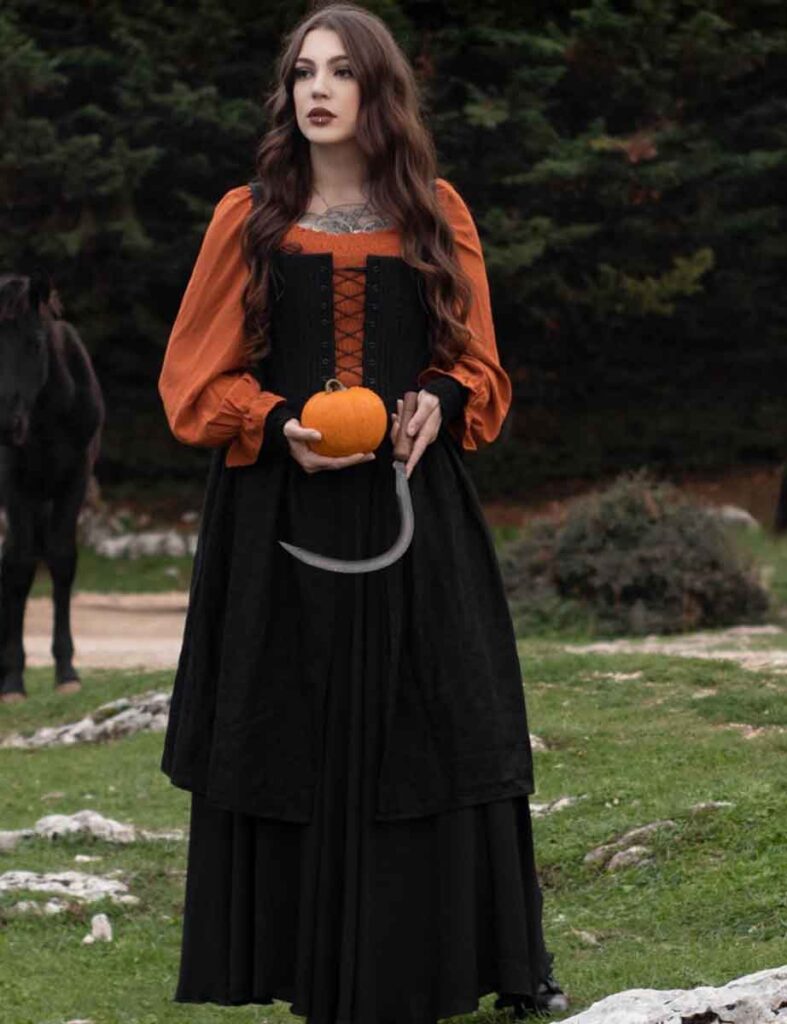 Renaissance witch costume with a woodland vibe is a trend that can be achieved with a green dress paired with woodland corset and hair accessory inspired by the forest.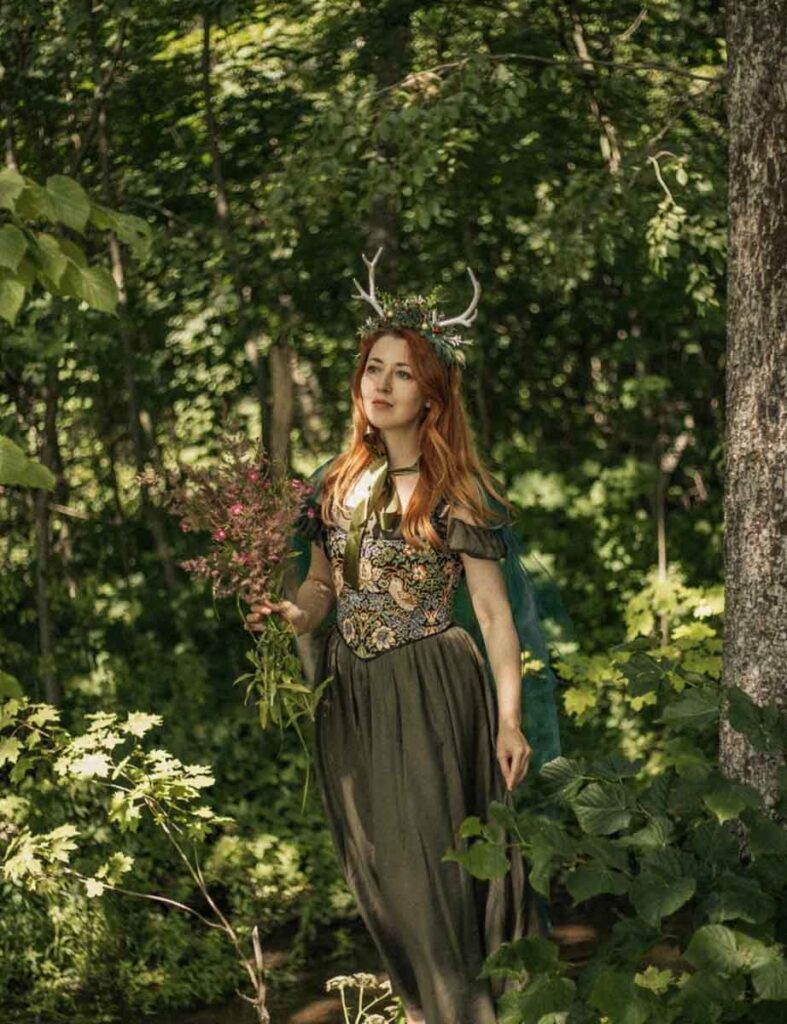 Forest & nature witch costume
---
To create a green witch from the forest costume, go with light fabrics in green and earthy tones that make you feel like you merged with the woods. Hooded clocks or greeneries in the hair are great to elevate the forest witch mood of this costume.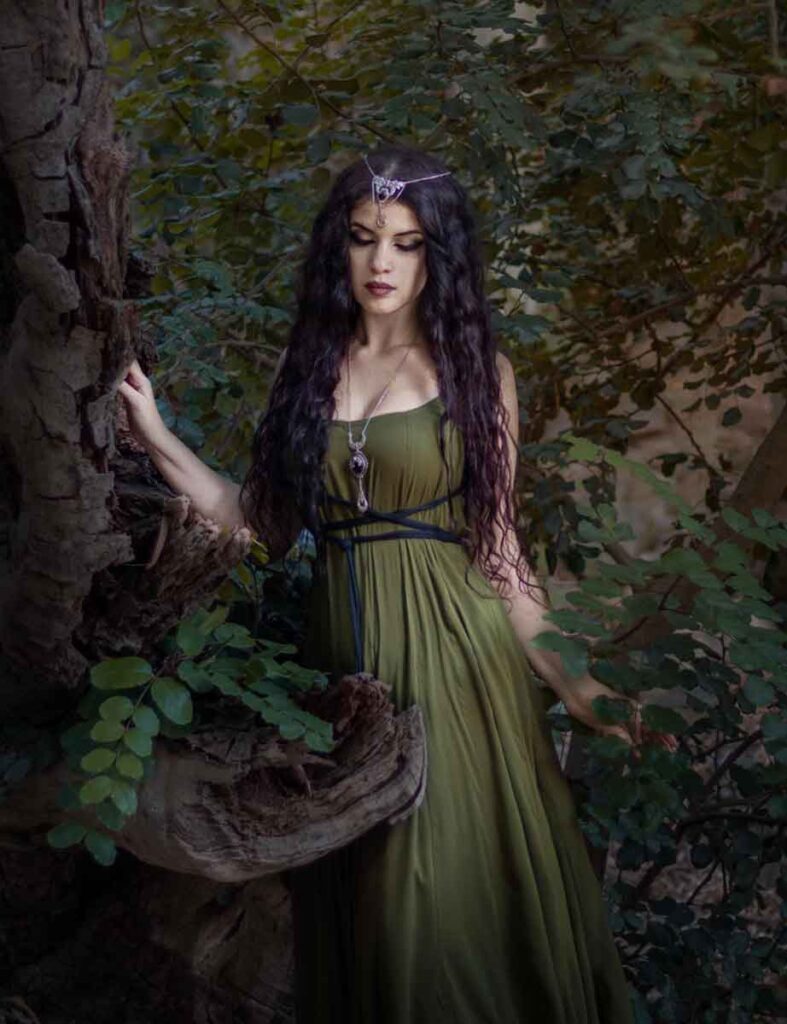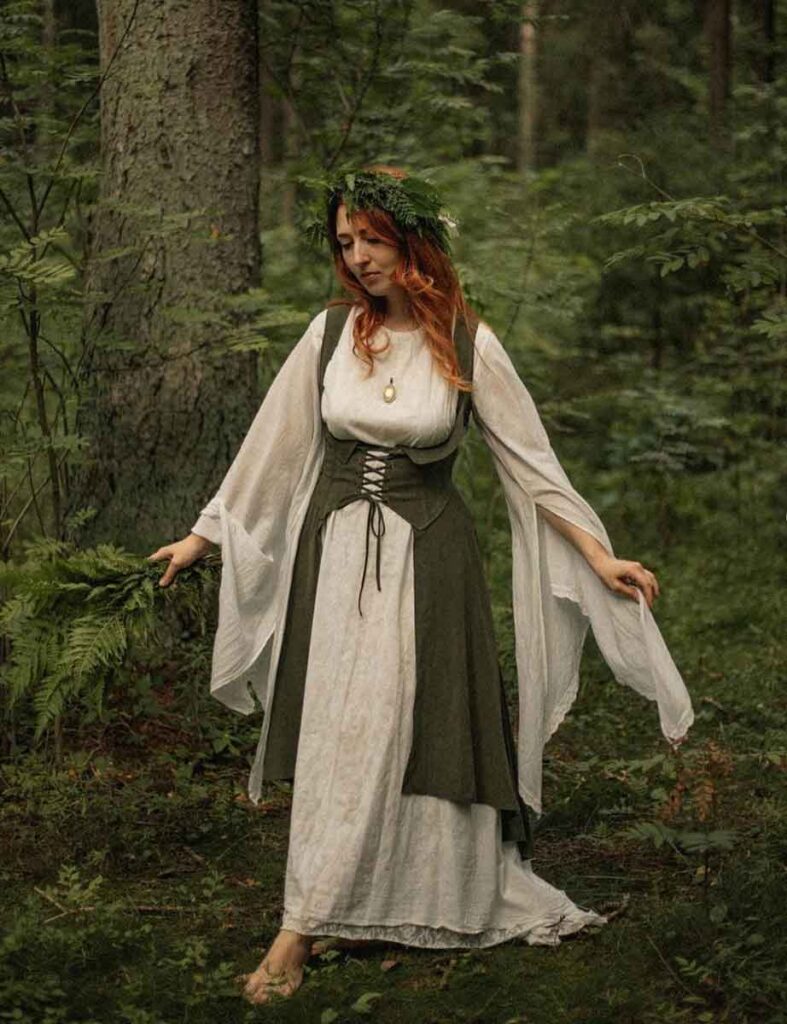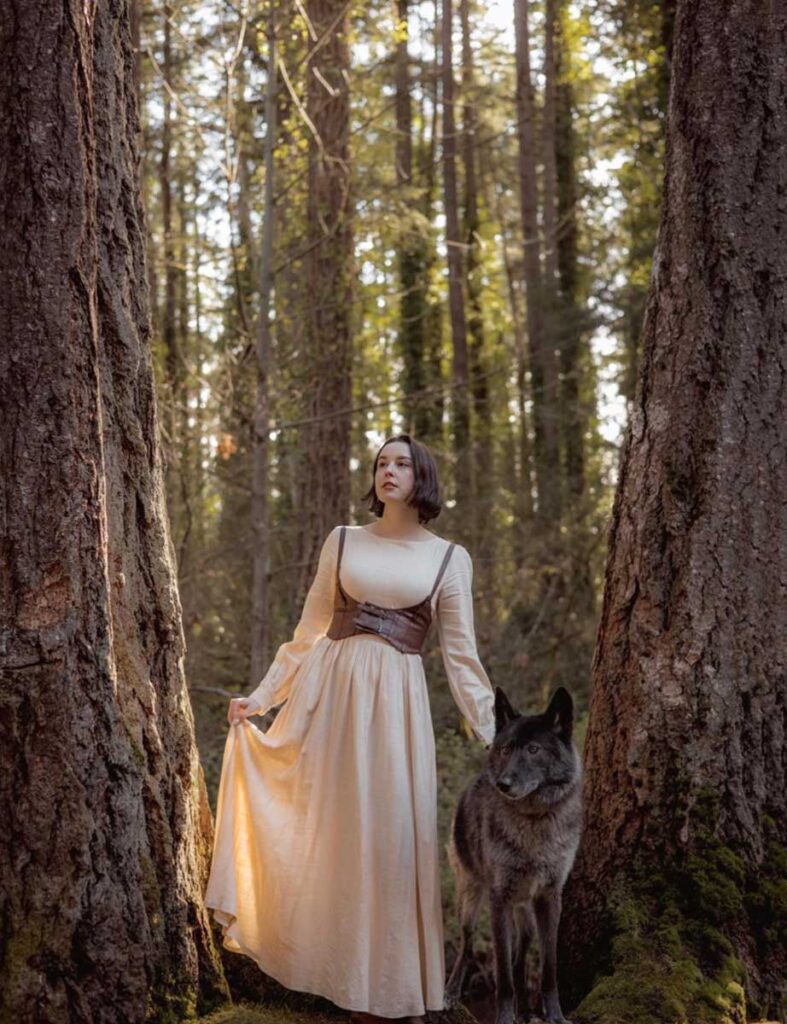 Modern Witch costume
Modern witch costumes look more like an outfit than a costume. This is what makes them look modern, though.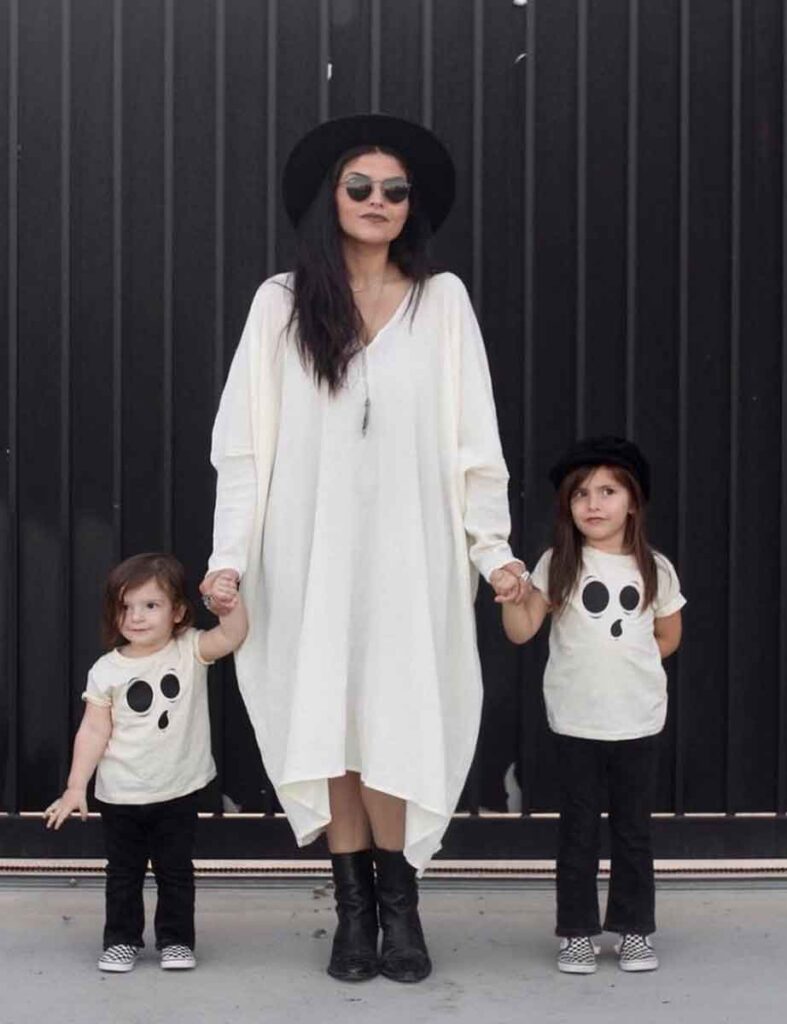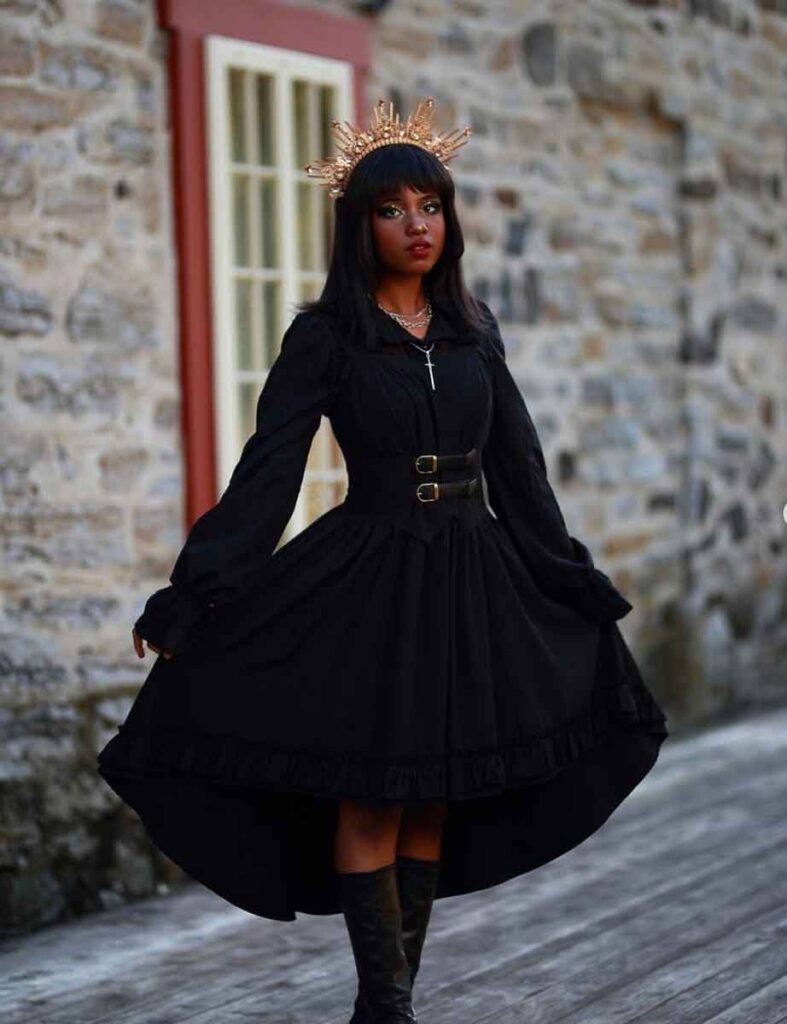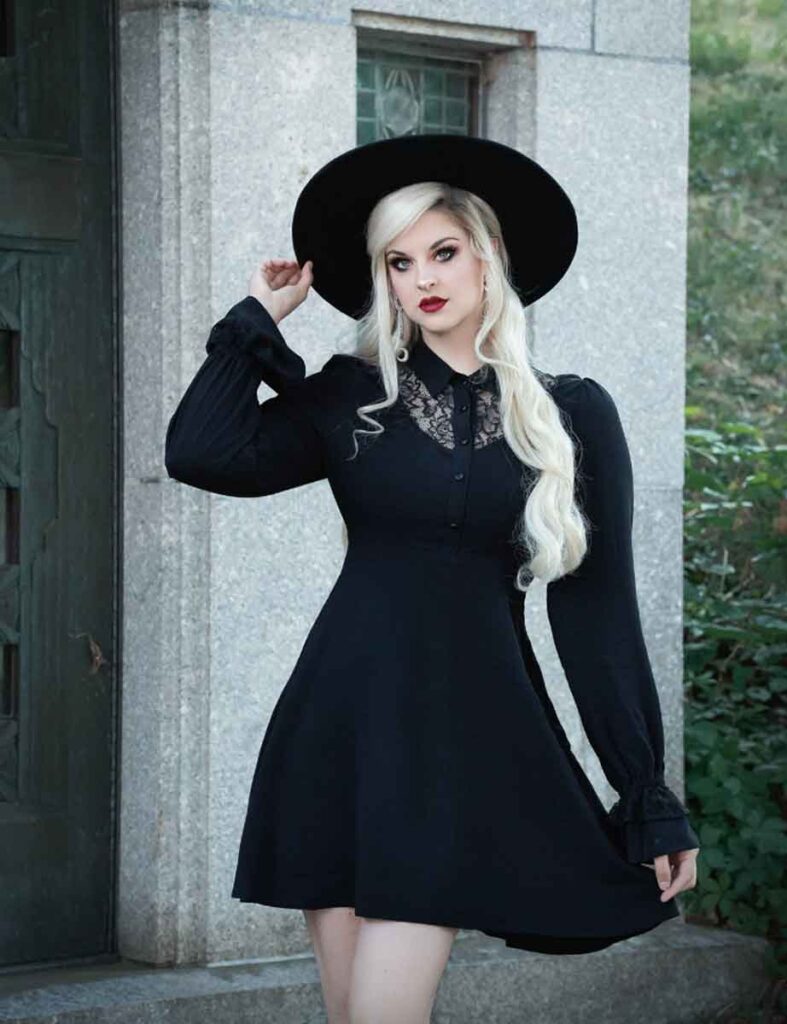 Medieval Witch
---
The Pagan witch from the medieval era is a powerful witchy image. Velvet dresses, swords and big sleeves assemble this gorgeous costume.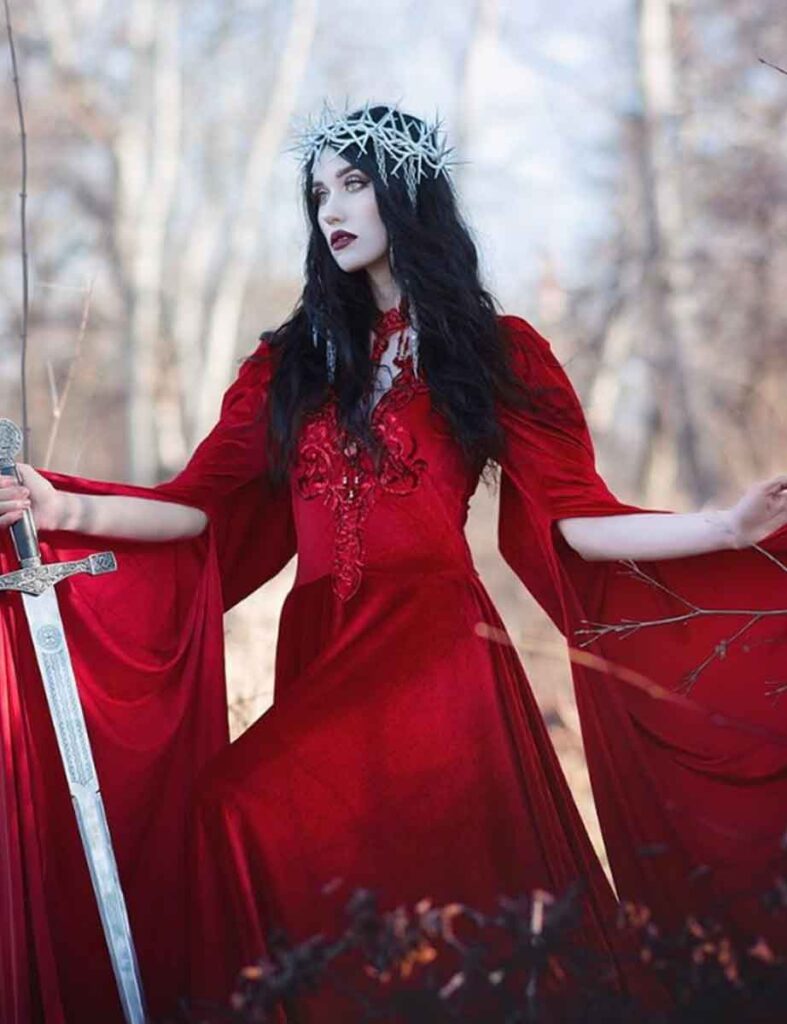 For the ultimate medieval pagan witch look (the most stereotypical witch imagery of history and folklore), wear a powerful hooded cloak. I love how the detail of the crown and the dark makeup add to her look.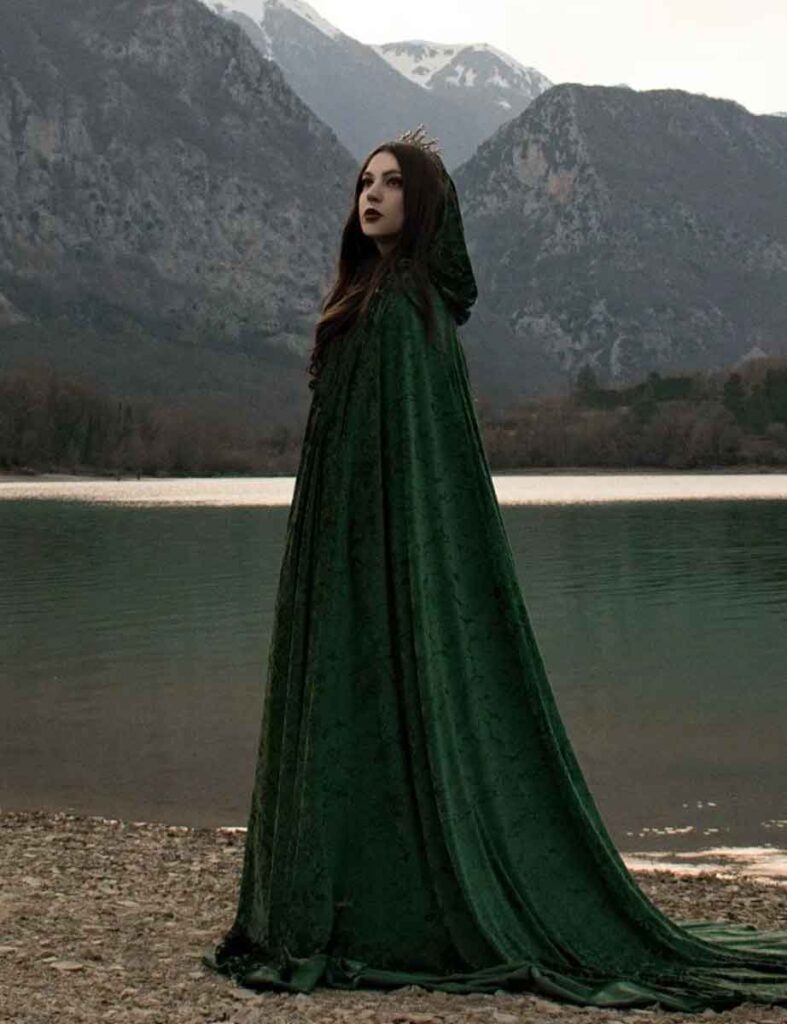 ---
Sea Witch Costume Ideas
---
If you feel a connection with the water element, a flowy and light witch costume is the best for you.
---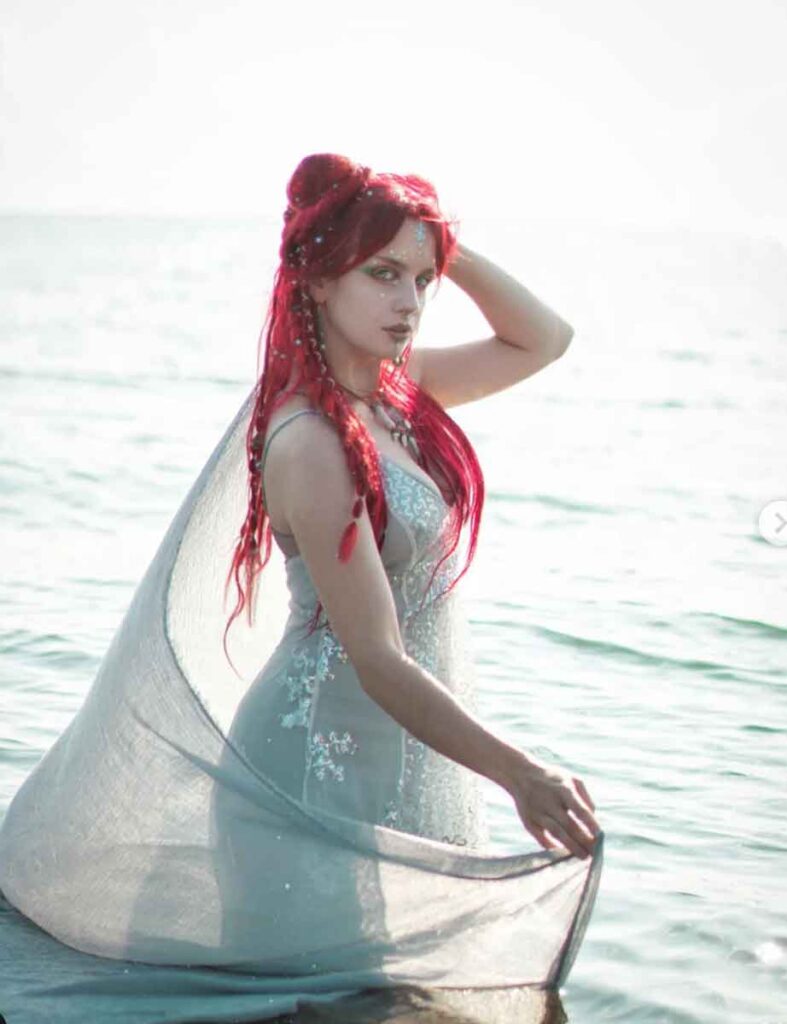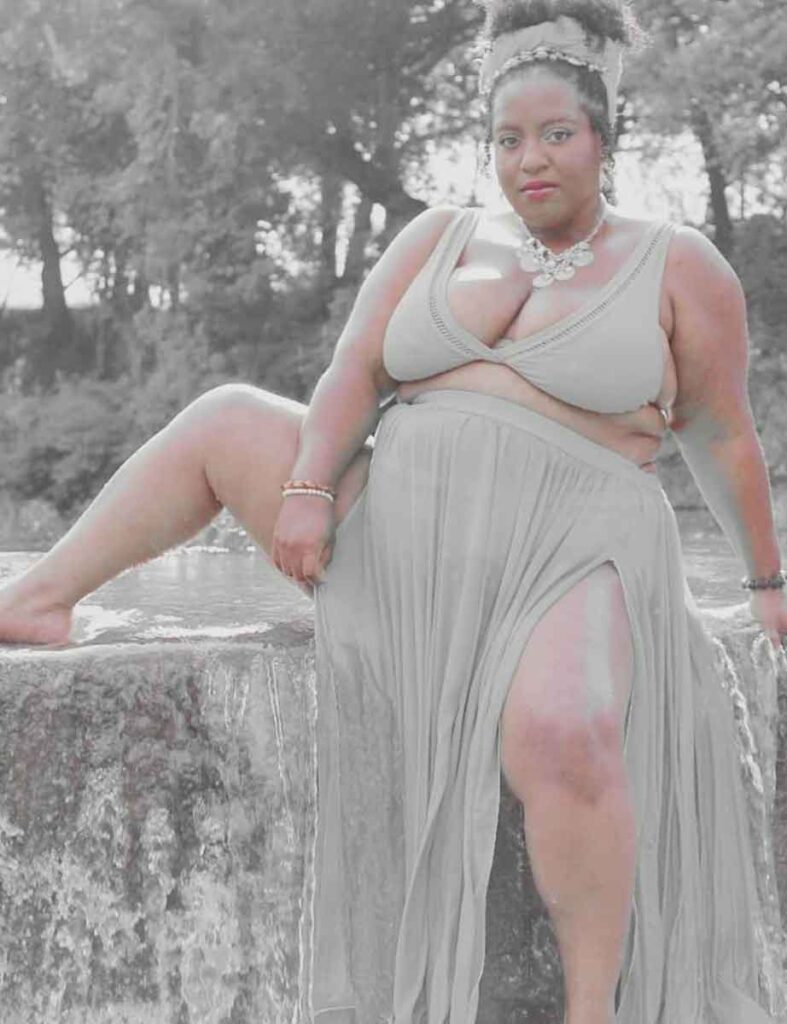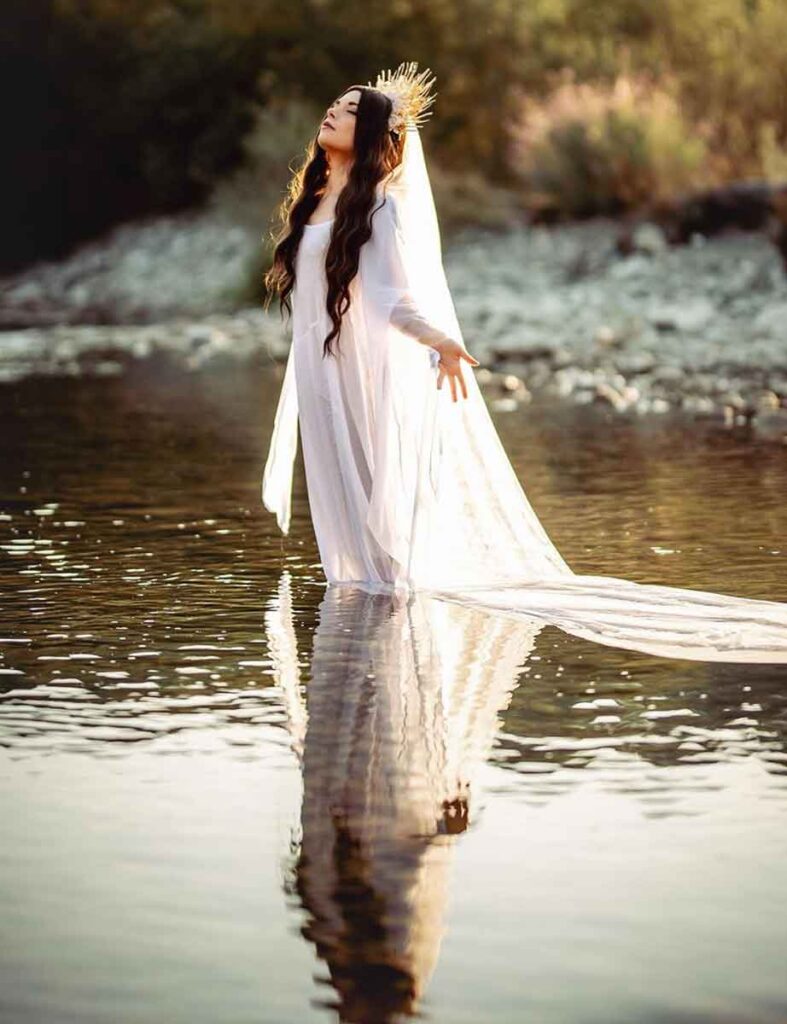 Victorian witch black dress
---
For a vintage mystery, these all-black authentic and unique Victorian witch costume ideas.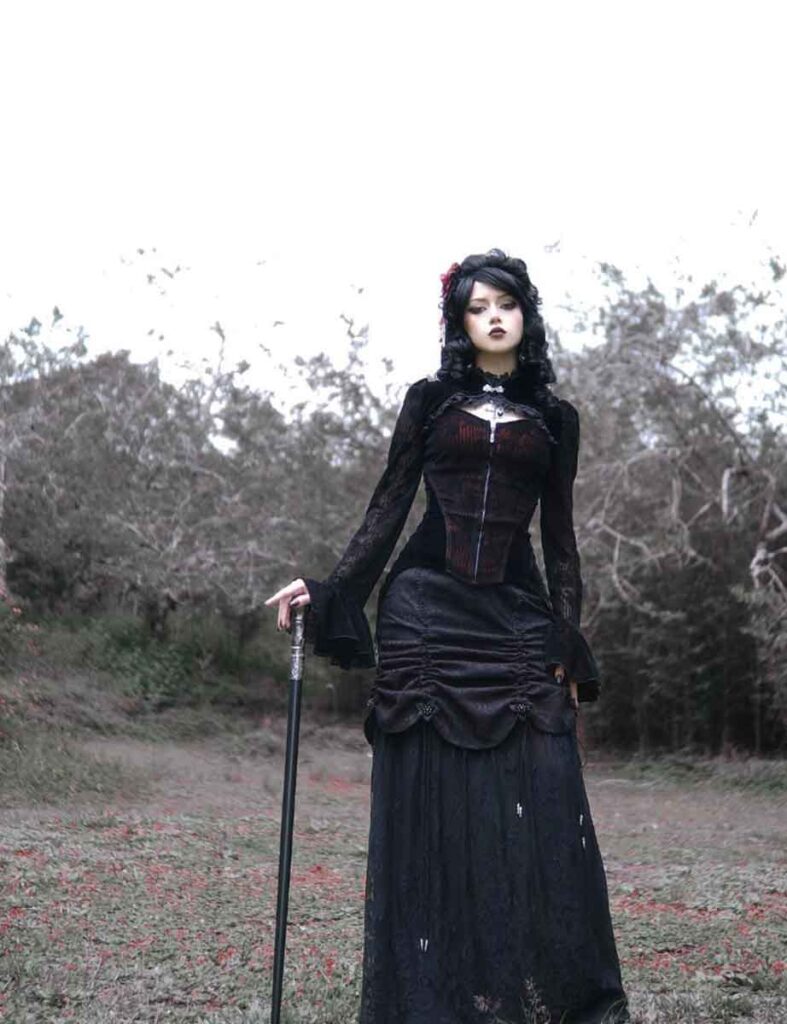 An amazing costume if you want to be the most authentic unique witch of the coven.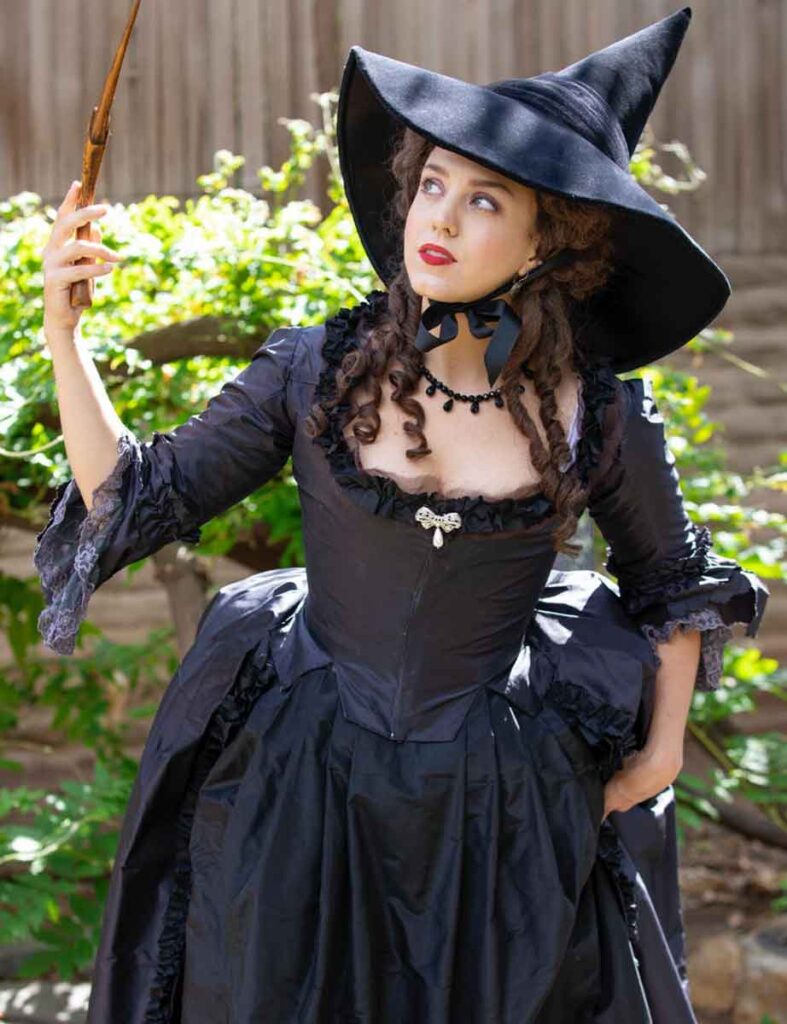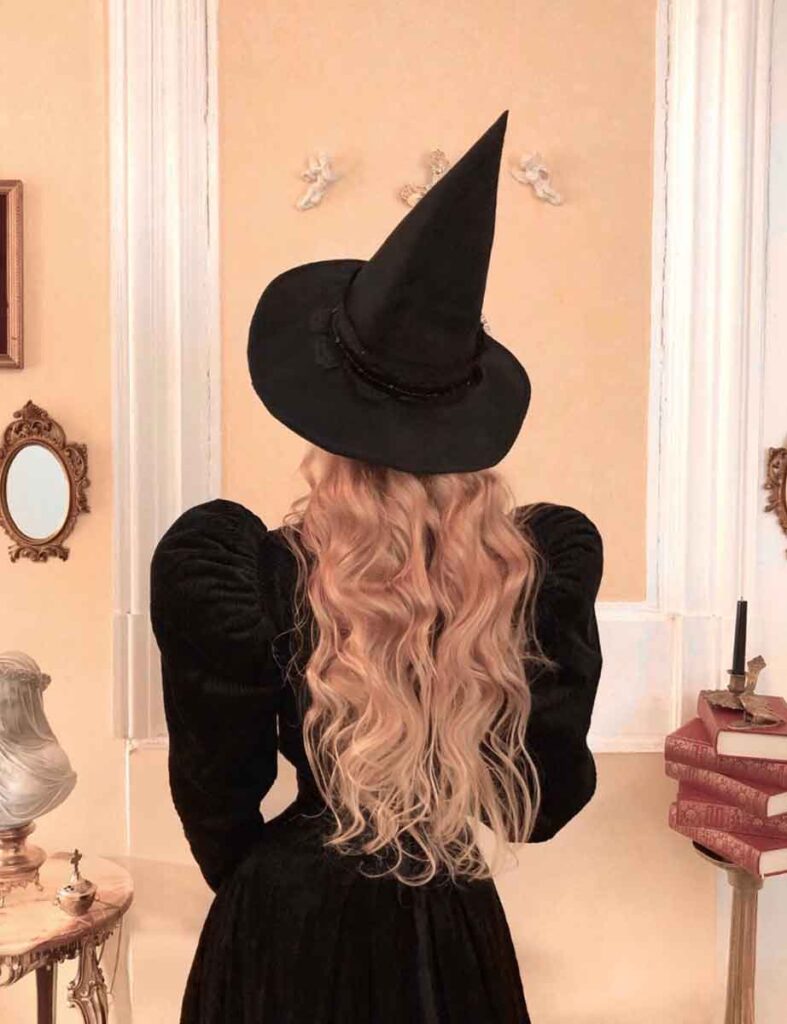 Viking Witch
---
For strong women who love the lores of Norse witches. The viking accessories, braided hair, and makeup are essential to make a convincing costume.