☾ Affiliate Disclosure: The Mood Guide celebrates women's moods and versatility. Even though we may earn a commission from some of your purchases, we encourage you to shop with the right intention. Focusing your energy on what you feel confident and comfortable in is empowering! ♥︎
---
The Scandinavian design is pretty consistent in its elements and the Scandi side of Instagram is full of in-loco inspiration from Nordic and European women who live this lifestyle year-round. When the Holidays approach, they are our best source of inspiration with soothing Christmas decor ranging from minimalist to cozy and hygge. So, in this post, you'll find the most recent and accurate Scandinavian Christmas decor ideas from Instagram. To make it comprehensive, I walk you through everything you need to achieve the Scandi aesthetic and I give you tips on where to find the best decorations and ornaments, from the iconic Watt & Veke Snöblomma Paper Star to honeycomb paper trees (they are an essential this year).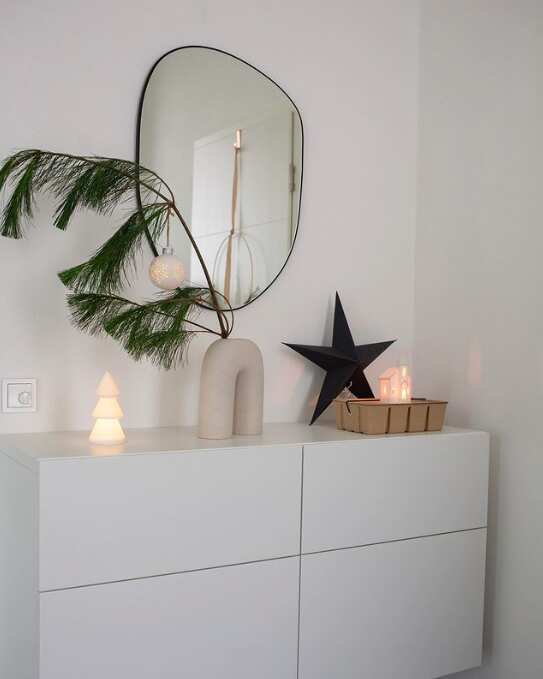 According to Masterclass, Scandinavian interior design is about minimalism, clean shapes, and neutral colors. There is a lot of black, white, and gray in the Scandi style, but there is also a lot of beige and soft shades of wood. On top of the aesthetic, the Scandinavian style embodies a simple approach to life and consumerism, focusing on intentional shopping. They believe that a cluttered room clutters the mind. That's why less is more.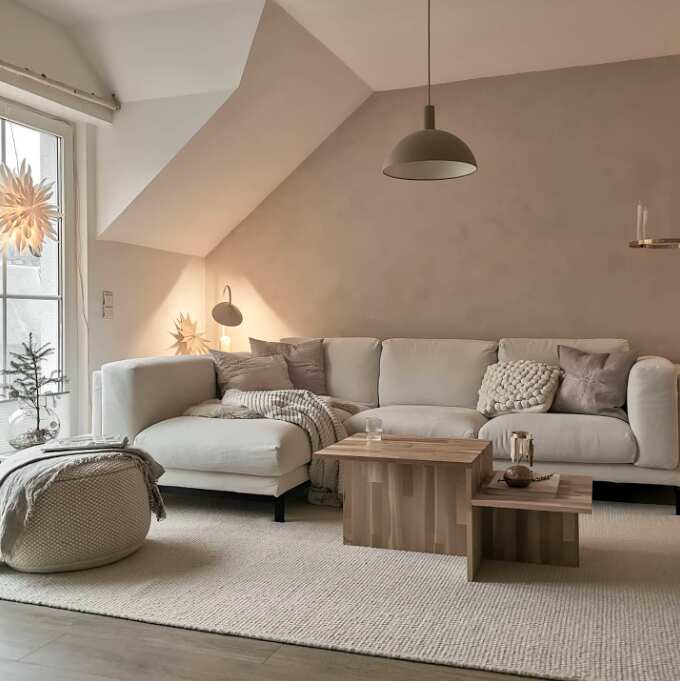 Scandinavian Christmas follows the same pathway. So whether you pick a minimalist or cozy/hygge aesthetic you should follow these fundamental principles of simplicity and soothing comfort brought to life through neutral colors, clean shapes, and organic materials.
Are you into the minimalist or hygge/cozy Christmas aesthetic? Let's figure it out!
For the Scandinavian, less is more, so forget about trees full of ornaments and decorations falling over you. The key to achieving a minimalist Scandi Christmas aesthetic is to keep things simple. So here are soothing and inspiring pictures followed by a fail-proof list of how to achieve the perfect minimalist Scandinavian decor for Christmas: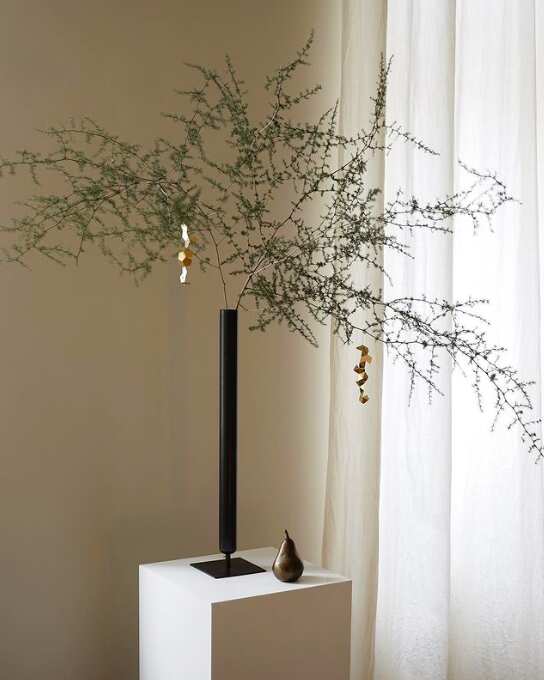 In each room choose as few areas to decorate as possible. Walls, windows, mantel, coffee table, side table, etc. If you pick more than one, make sure they are on the same eyesight. It's the safest way to avoid cluttered decor.
Pick only a few decorative elements for the same area. Less is more and combining 2 elements is the limit.
Keep them in a neutral pallet as monochromatic as possible. All white and all beige are the safest choices because they don't overwhelm the space.
Go for a small or sparse Christmas tree. Or, even better, simple botanicals in a glass vase. They can be natural or artificial.
A naked tree is your minimalist best friend. But if you are feeling confident enough to decorate it, pick only one type of decoration. Either a light string, a beaded garland, or very few ornaments sprinkled over.
Make it as simple as possible to the point that some people may think that you were lazy. 😉
The hygge movement is originally from Denmark, one of the Scandinavian countries and even though it's not the same as the Scandinavian style, its popularity makes some people associate both. It's perfectly ok to do so because they share similarities, but there are fundamental differences. According to award-winning interior designers instructors at Masterclass the Danish Hygge decor style is a way of incorporating coziness and joy of simple pleasures into your home. Picture yourself curling up in your comfy chair, sipping a soothing cup of tea, and watching time go by through the window. The practical way of doing it is investing in neutral light colors and natural materials with a minimalist approach. It's borderline rustic but softer.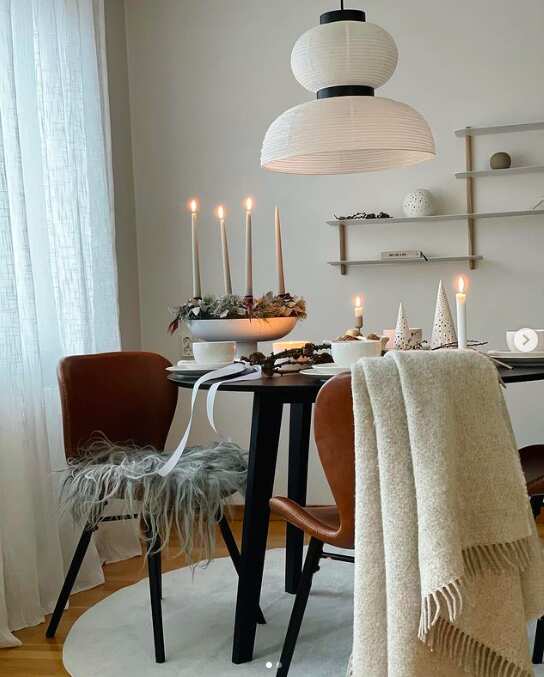 And how are you going to bring the Hygge Christmas decor to life?
Think about getting cozy. Candles and throws (especially faux fur) must be in your starter kit. We are going nowhere without them, ok?
You can fill out your Christmas tree with Scandi ornaments, aka wooden, paper, ceramic, and neutral decorations. feel free to combine different types but make sure you keep the harmonic pallets like white and beige, cream and wood, and so on.
The greenery is your ally whether in the shape of garlands or wreaths.
If you don't want to keep things minimalist with naked trees, the favorite ornaments of the Scandi girls are made mostly of organic materials. Wooden and paper ornaments are the primary go-to choice for your tree, followed by white ceramic and neutral Christmas baubles. Following the Scandinavian pallet, the ornaments are in wooden shades and neutral colors like beige and white.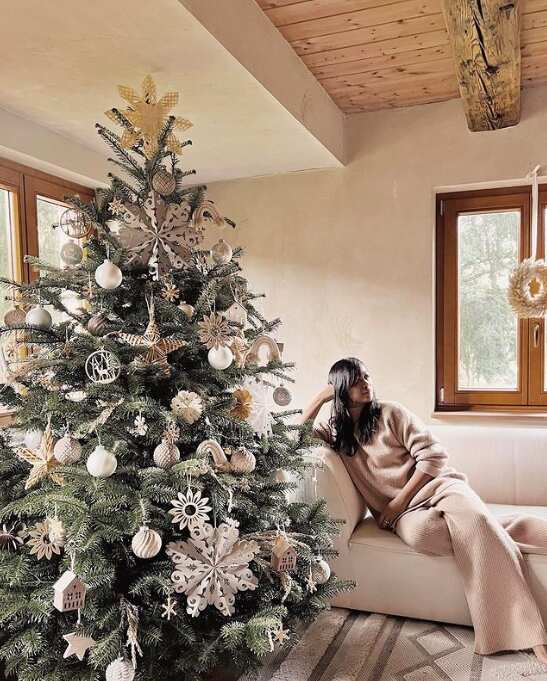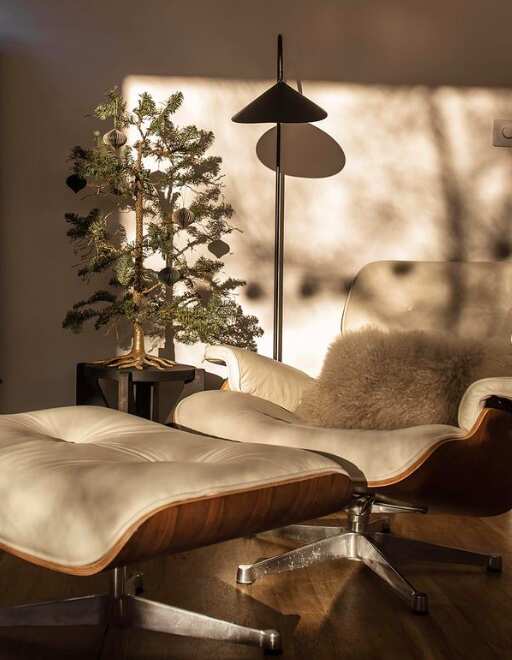 The tall green Christmas tree is the most popular pick for Scandi decor on Instagram. The most traditional Scandinavian Christmas trees are sparse. Of course, natural trees will embody the Scandinavian philosophy and look gorgeous, but only for aesthetic purposes, an artificial tree will do the job.
On the opposite spectrum of large trees, the minimalist Scandinavian girls are going for small tabletop trees, woodwork Christmas trees, or even decorating botanical branches with few neutral and organic ornaments.
The choice will come down to your personal preferences. If you're going for cozy and rich Scandi decor, a bigger tree will give you more room for ornaments. If minimalism is your vibe, go for sparse or small Christmas trees.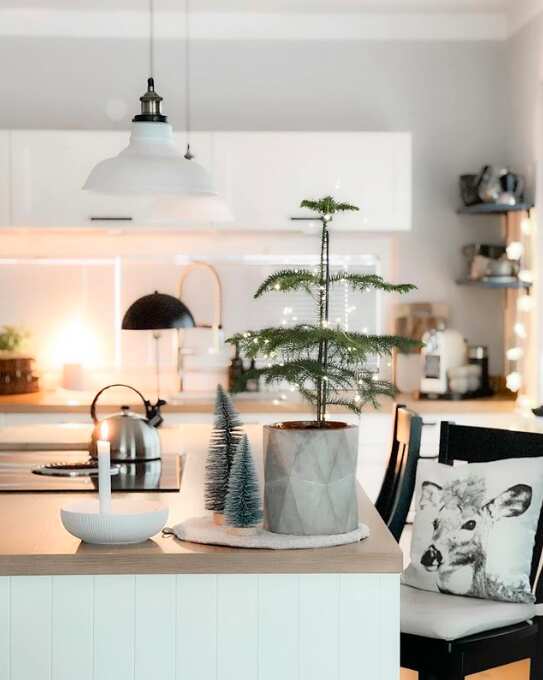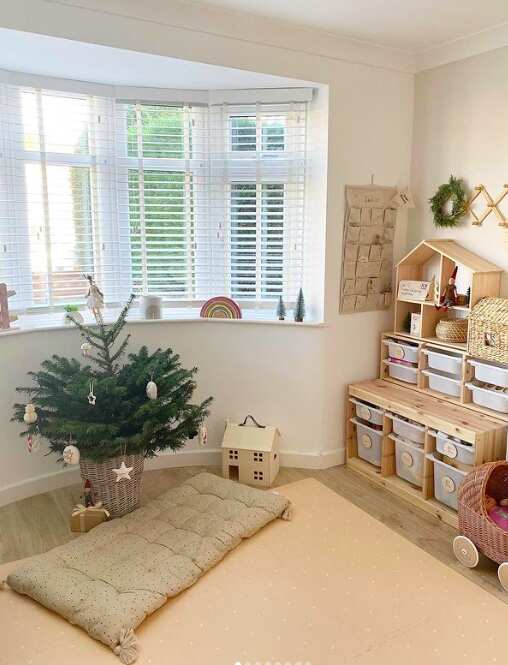 Woodworking Christmas trees are in the realm of alternative, eco-friendly, and sustainable choices for Holiday decor and they are perfect for Scandi decor, as you may see in the following pictures. We have a post with the best wood Christmas trees, in case you wanna do things differently this year.