☾ Affiliate Disclosure: The Mood Guide celebrates women's moods and versatility. Even though we may earn a commission from some of your purchases, we encourage you to shop with the right intention. Focusing your energy on what you feel confident and comfortable in is empowering! ♥︎
---
Halloween is our favorite time of the year because it's all about letting the fun and creativity run amuck! Being as obsessed as we are with the power of aesthetics, we go to town with all the Halloween possibilities. So, in this post, we are focusing on classy Halloween decor, to inspire our minimal-chic, modern, and contemporary readers who are going for a spooky chic aesthetic this year. I rounded up the most sophisticated and cool Halloween decor ideas for the entire house and tips on how to decorate like an interior designer from outdoor to the mantel.
Also, you'll find the most aesthetic Halloween decorations to bring your spooky chic vision to life. I'm talking bats, candles, skulls, skeletons, ghosts, candleholders, ravens, etc. I even picked some moody dinnerware, including the coolest skull flatware made in the USA. And just because the aesthetic is classy, doesn't mean that the price tag is scary. I curated the most beautiful Halloween decorations you can find from Etsy to Nordstrom, so there is something for everyone.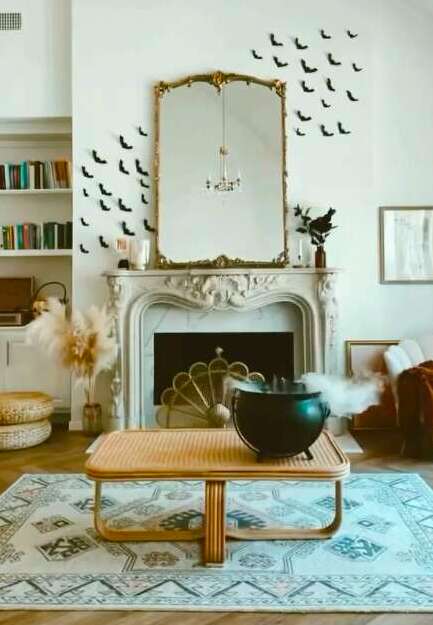 I've done my fair share of research from Pinterest (of course) to Studio McGee's blog and I can tell you one thing for sure: classy Halloween decor has 3 pillars: minimalist accents + perfectly planned placement + black, white, and gold. Yes, you'll see in the following inspirations throughout this post that no skull or bat is randomly placed. There is symmetry and balance in picking the color hues and combining them in a way that looks effortlessly cool yet gives that expensive interior designer vibe to the room.
And most and for most, no matter what you do, avoid orange like the plague!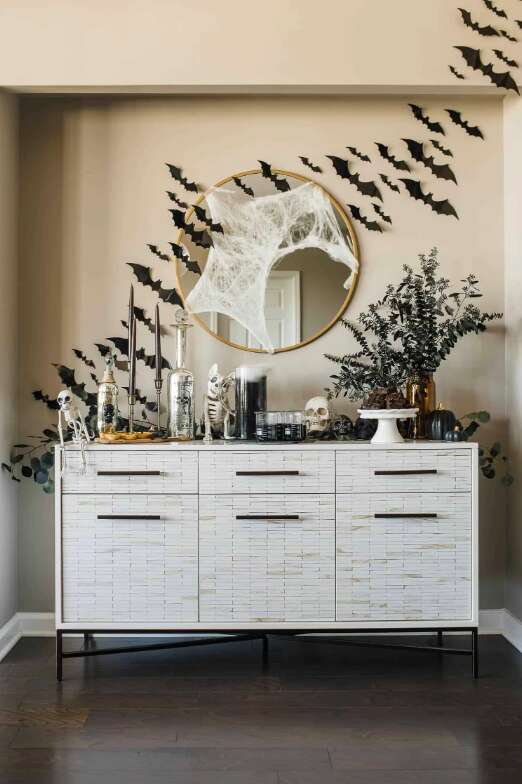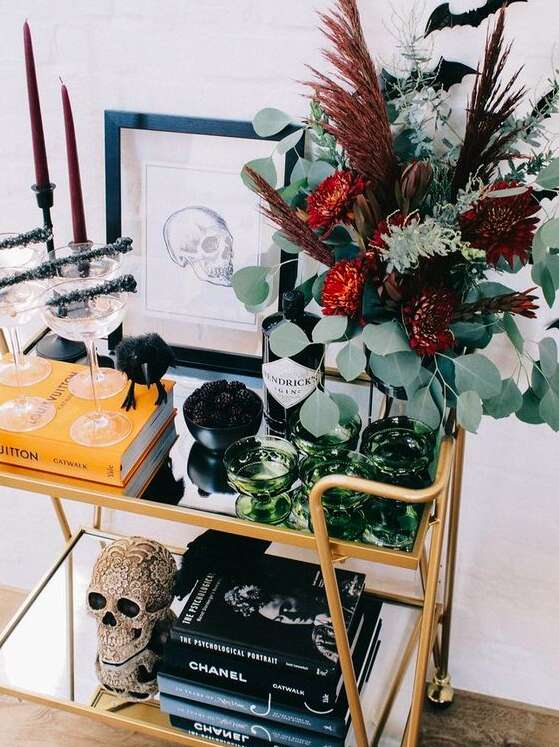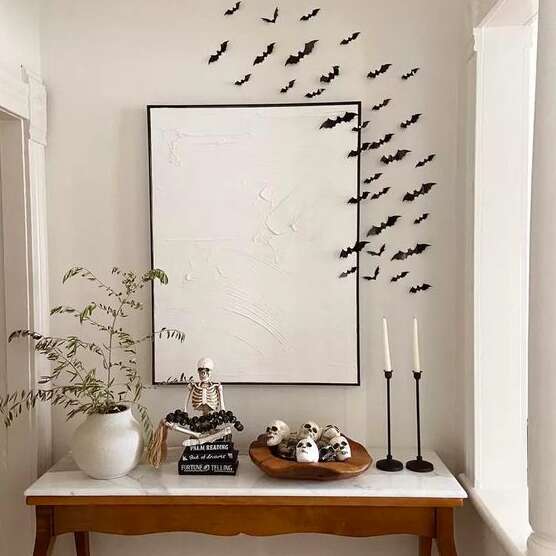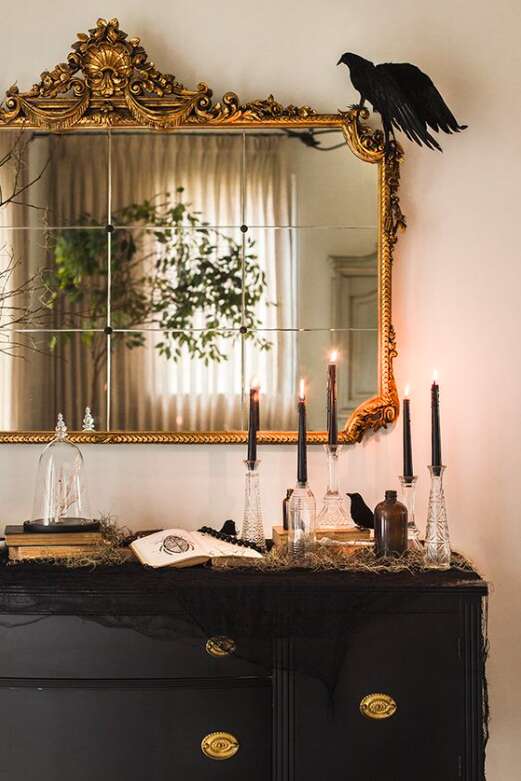 Black 3D Bats & Butterflies Halloween Wall Decor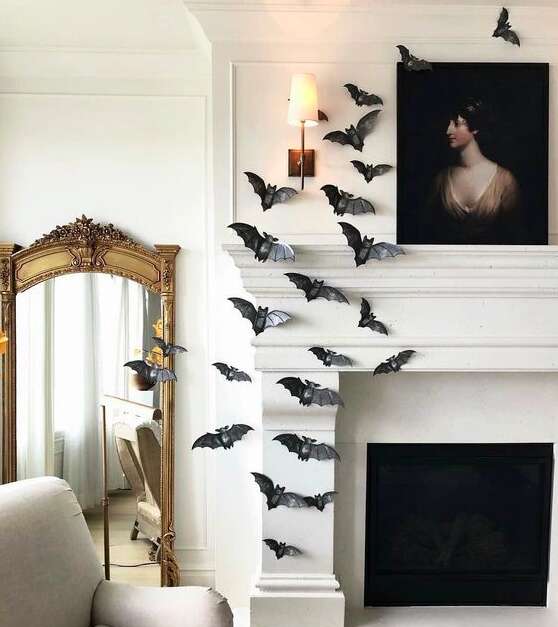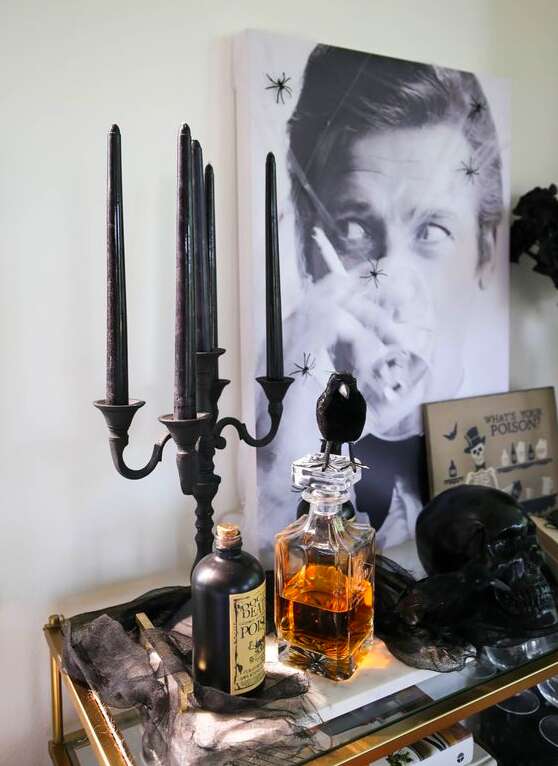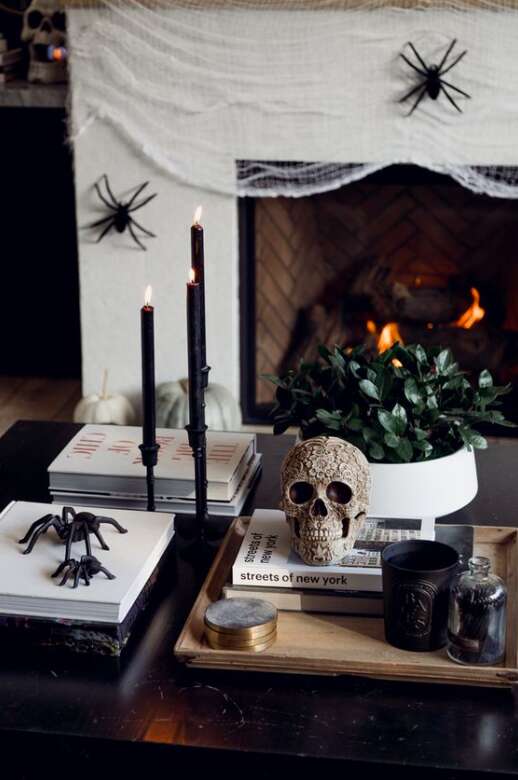 Every single spooky chic Halloween decor had moody candles in black, burgundy, brown, and eventually ivory. Of course, the candlesticks will complete the old-school look with the candleholder of your choice and the pillar candles will double as decor with the skull and cloche.
Minimal Chic Candleholders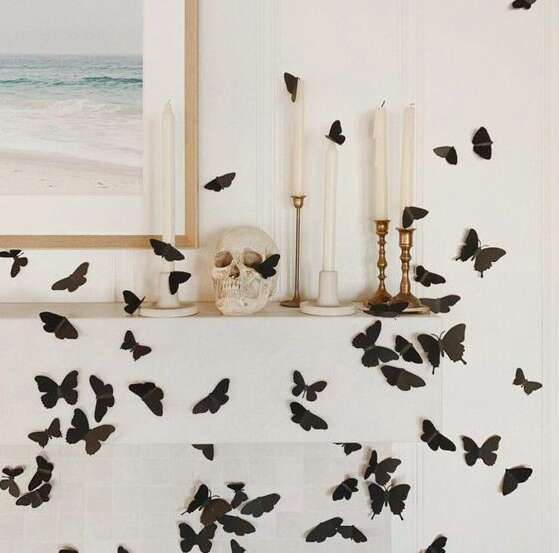 Glass Cloches and Cookie Jars For Classy Halloween Decor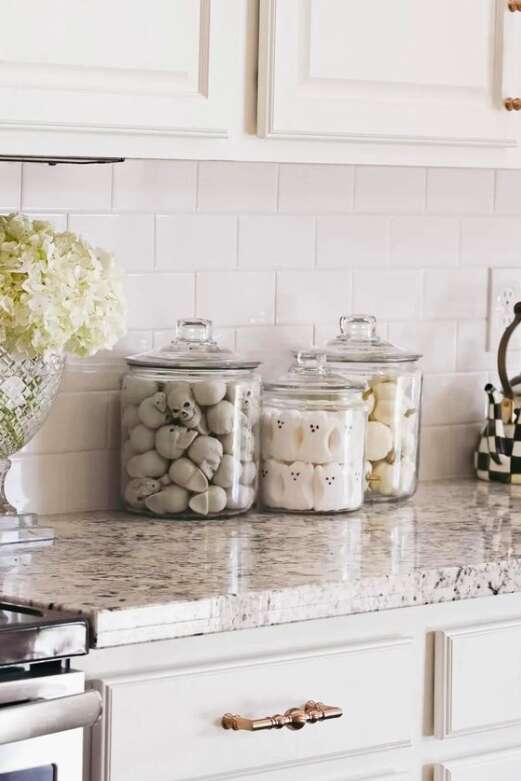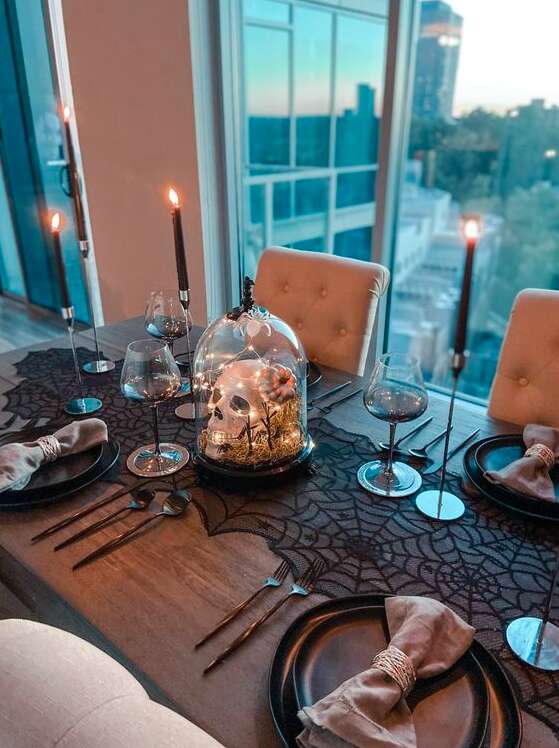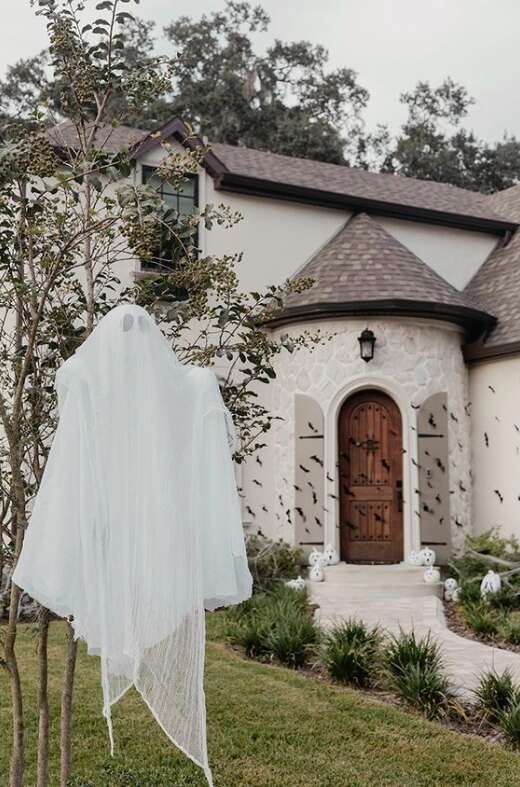 What's your favorite cute Halloween decor style? All pastel or some orange, purple, and black here and there?