☾ Affiliate Disclosure: The Mood Guide celebrates women's moods and versatility. Even though we may earn a commission from some of your purchases, we encourage you to shop with the right intention. Focusing your energy on what you feel confident and comfortable in is empowering! ♥︎
---
All-red is the Baddie trend for Fall 2023. Overall, red boots are as sexy as Hell, hence the iconic Louboutin's red soles. Therefore, regardless of the latest trend, red boots are always an instant outfit-maker for women who are living their Baddie Aesthetic. And for every other woman, from minimalist to maximalist, red boots will certainly add a touch of sexy feminine power to their look.
Throughout the post, you'll find some Fall baddie outfit ideas to wear in your red boots. And like we always say, as fun as fashion trends are, your aesthetic and your moment in life are always more important. I found an all-red Givenchy runaway look from 2018, and honestly, if it had no reference to the date, one could easily say it is from 2023. So, my point is, that we should feel free to use trends as they suit our expression and not try to fit in against our core desires.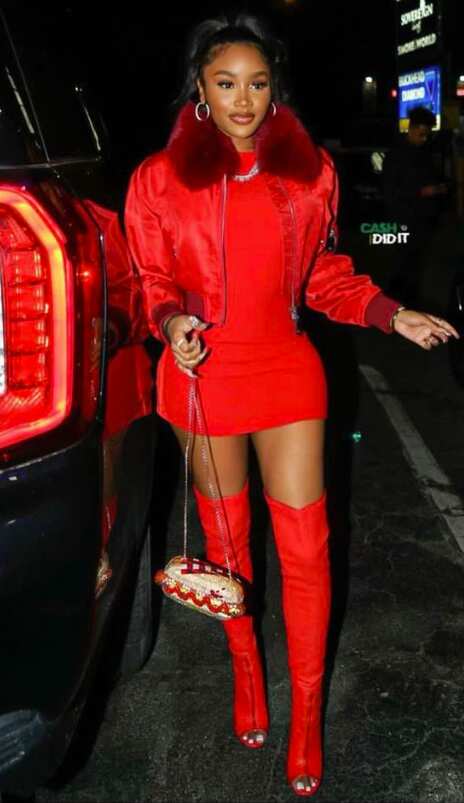 ---
Baddie Aesthetic Red Boots
---
Look at these two outfits. The first girl is 100% in the Baddie aesthetic, fishnet stocking, and everything. The second goddess has a baddie-sexy vibe, but she is also very chic and elegant.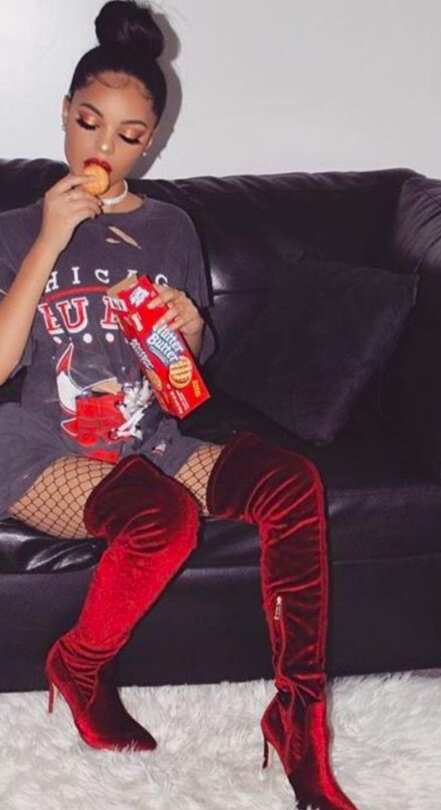 Dark red Over The Knees Boots
$27
Shop at
If bloody red is too much, dark red is a great way to add some red to your outfit.
---
The second look is the Versace 2018 I mentioned in the introduction. Isn't it timelessly baddie? And look at the first look. The leather pants with the fur coat contrasting with the red boots and Chanel bag. 10/10 rich bad gal.