☾ Affiliate Disclosure: The Mood Guide celebrates women's moods and versatility. Even though we may earn a commission from some of your purchases, we encourage you to shop with the right intention. Focusing your energy on what you feel confident and comfortable in is empowering! ♥︎
---
From casual flats to heeled evening sandals for Christmas, red shoes will be the focal point of your outfit. Thus the wrong pair of red shoes will ruin your look. Unlike other colors, that can transition between different aesthetics, red shoes send a clear message of power and self-confidence. It's the color related to fire, passion, and action. Whether you're in this fierce mood or you need to ignite it (fake it till you make it doesn't fail!) And if you can invest in red designer shoes, it's a no-brainer. The high-end quality of the materials plus the unique designs and craftsmanship will gift you with shoes that will elevate your self-esteem and last more than a season. So, in this post, you'll find the most coveted, from classic to trendy, pair of designer red shoes, including Louboutin's red soles, boots, and sneakers.
---
Designer Red Shoes
---
Sexy Heeled Red Sandals – La Bombe, by Alaïa
Made in Italy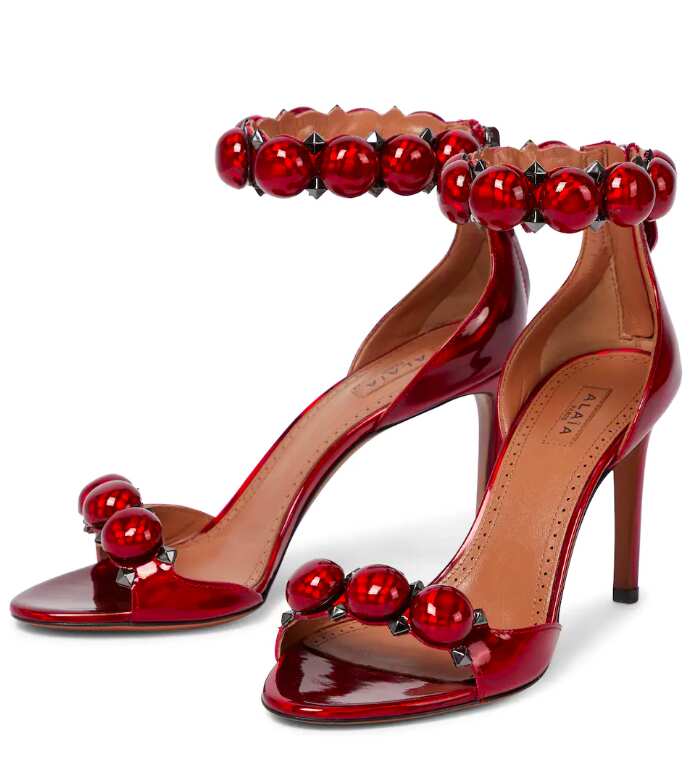 $995
Shop at
I get Snow White poisoned apple vibes from these red La Bombe and now you're also thinking about it! Sorry! The classic sexy and chic sandals from Alaïa in the shiny red version are the ultimate evening shoes to elevate your outfits.
---
Red Patent Leather Mules with Crystal Straps – Bing 100 by Jimmy Choo
Made in Italy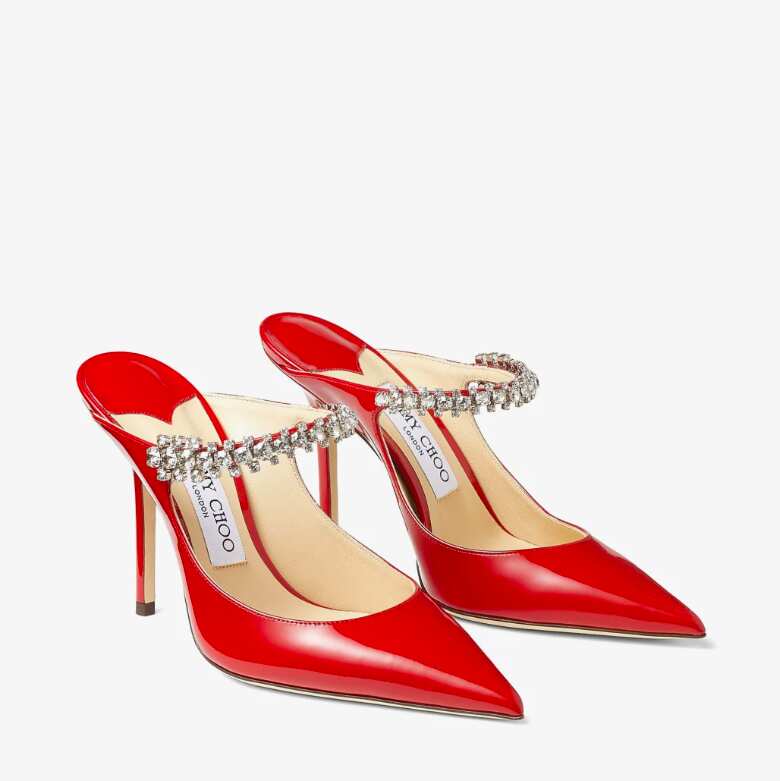 $995
Shop at
Jimmy Choo is among the favorite shoe designer for fashionista brides. The Bing 100 is a top choice for modern and chic ladies. The red version is for the one with a spicy personality!
---