Expensive nail polishes on luxury-rich-vibes nails are what you will see in this post. I will list luxury nail polish brands and showcase a few examples of the most creme de la creme hands, with Classy, Hollywood glamour and Celebrity aesthetic manicure vibes for inspiration.
Neutral & Brown Luxury Nails
---
Brown, beige, black, white and gold are basically the main colors of the luxurious color palette. A fancy combination of these colors will create a perfect rich and wealthy nail mood.
---
Designer Inspired Luxury Nails
---
When we think about luxury, of course the first thing that comes to mind are expesive luxury brands. Brands such as Gucci, Louis Vouitton, hermés and Louboutin not only have their own line of unique luxuxy nail polish, but they are also inspiration for stunning nail designs. Below I will list both, nail polish and neil designed related to the most luxurious brands in the world.
Gucci Nail Designs
---
Gucci brand and its colors is already fixed on the imaginary of everyone as a representation of luxury. Some women love the brand so much that they invest in amagin Gucci inspired nail art, with cute Gucci bee stickers and foil.
Red, green black and gold is one of the most popular Gucci visual identities and inspiration for some luxury nails.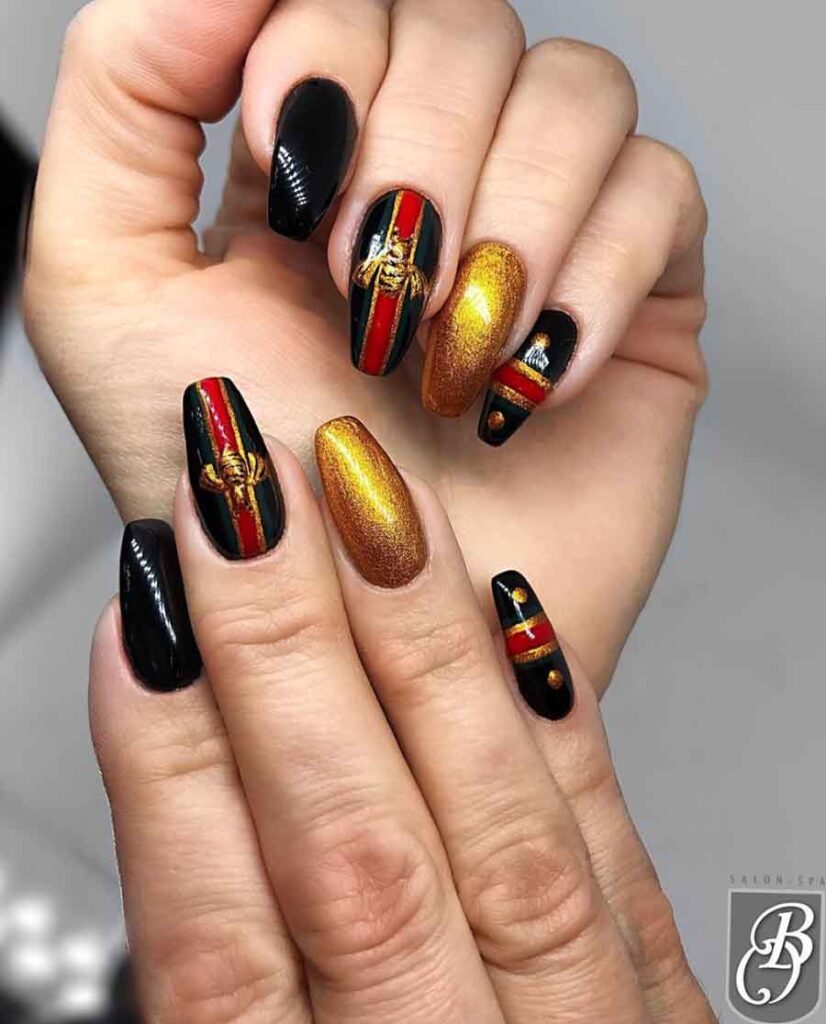 This minimalist Gucci nail art is also a nice option for Christmas!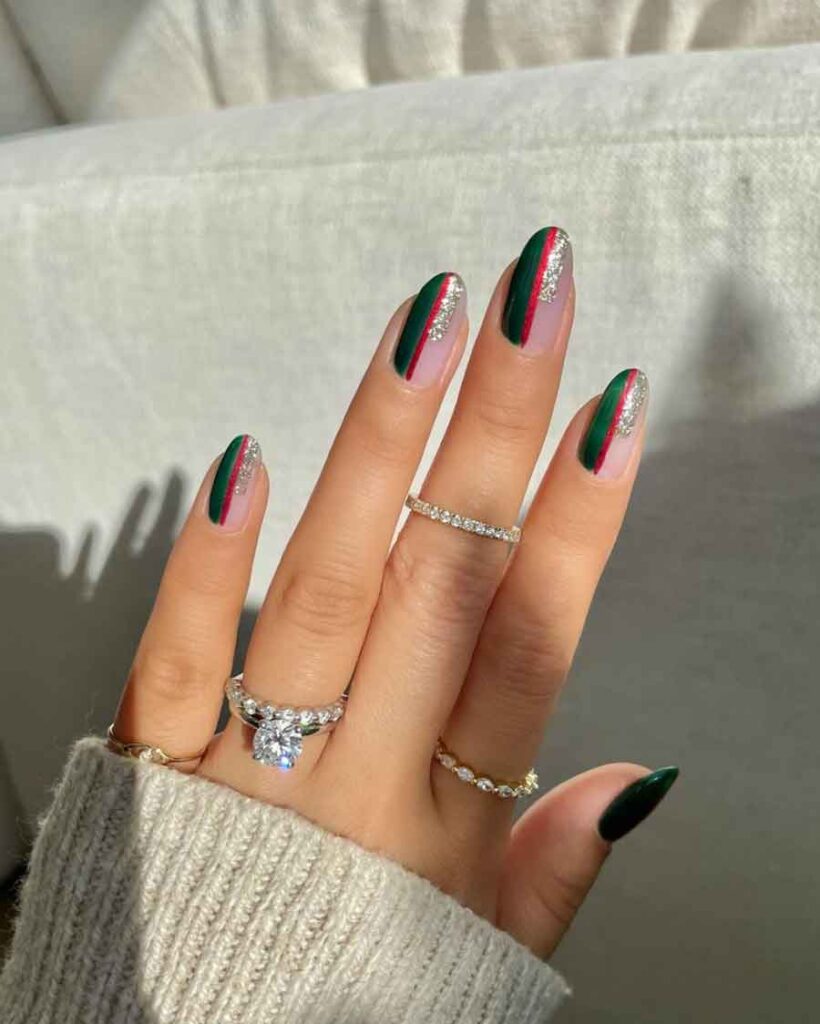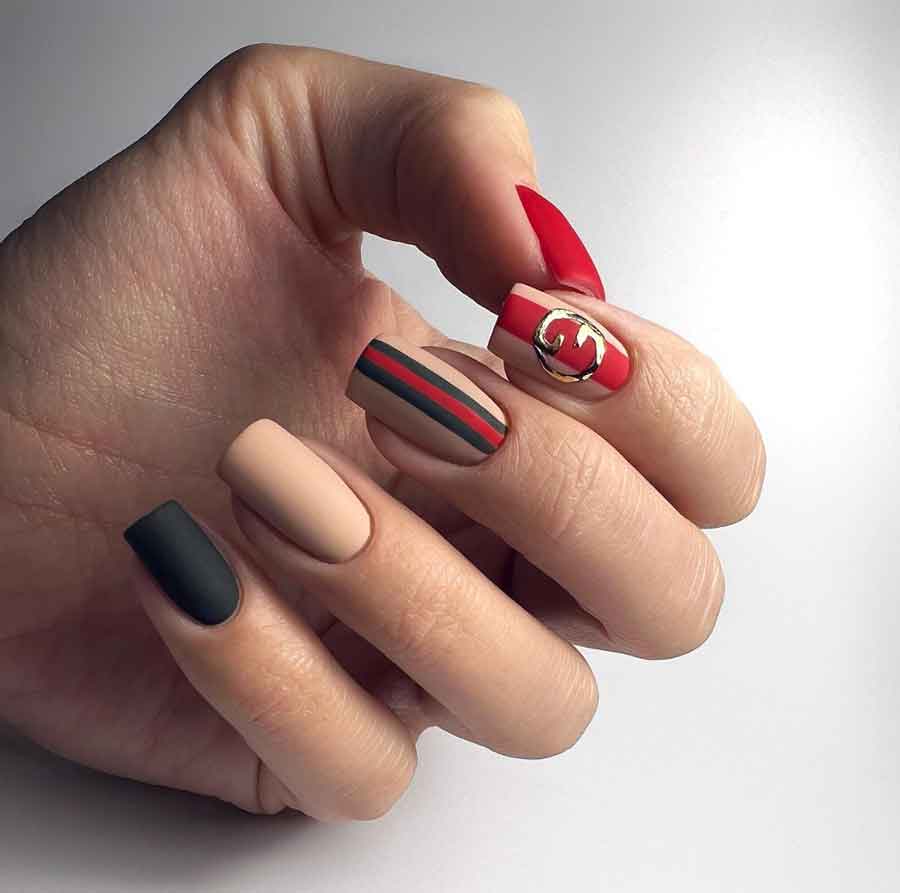 Brown and beige is also part of the Gucci visual identity and inspo for sophisticated manicure.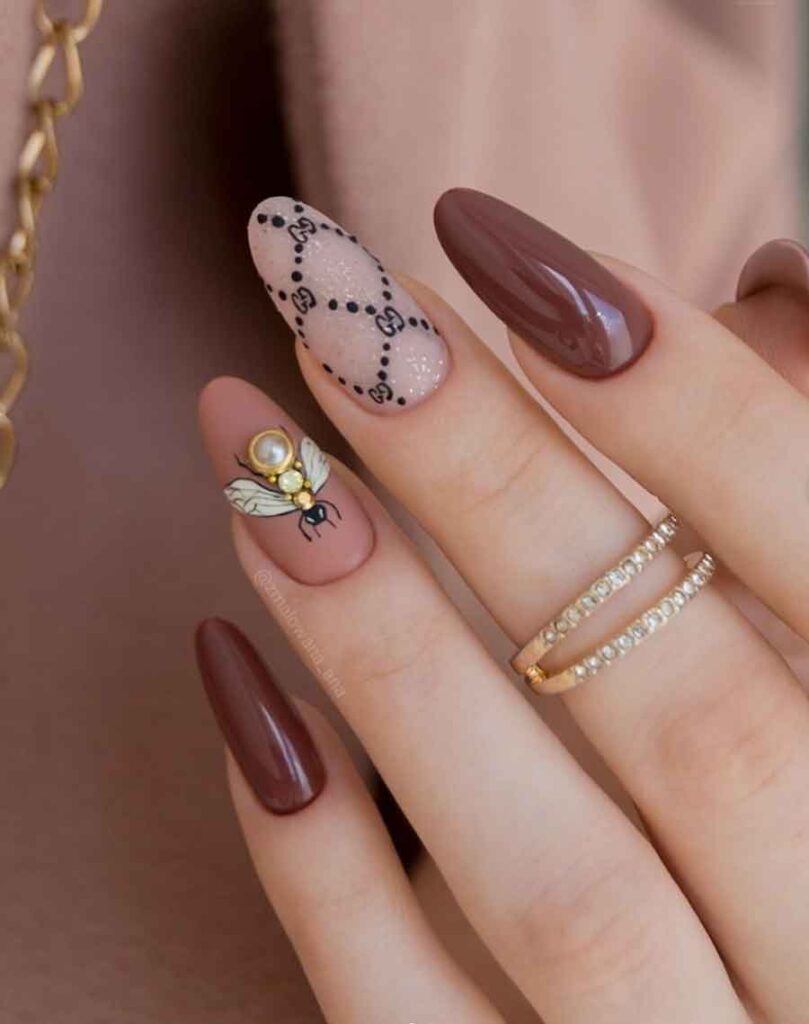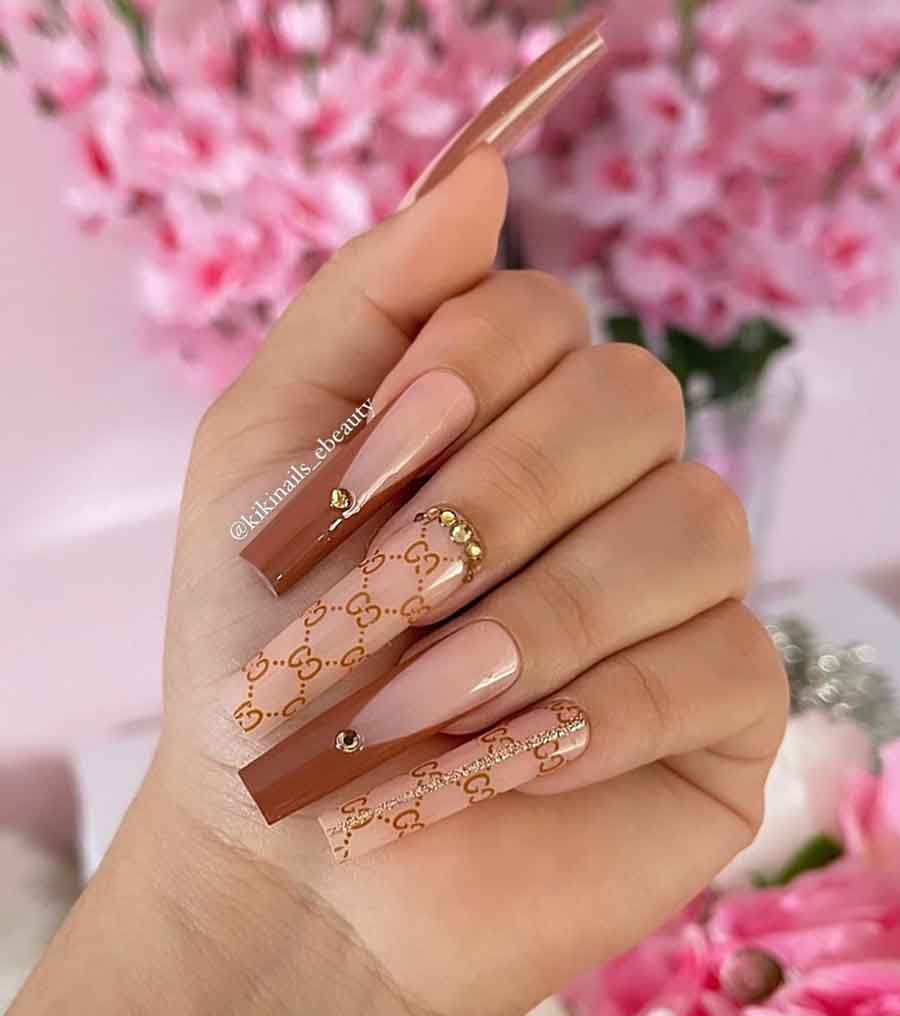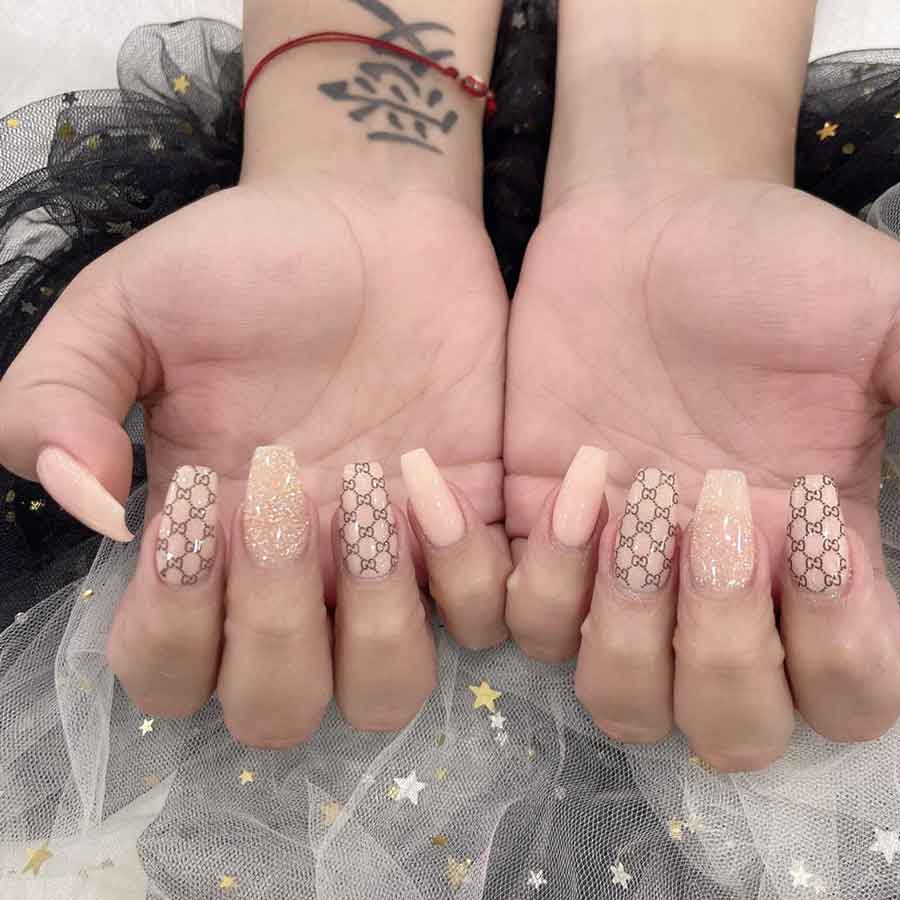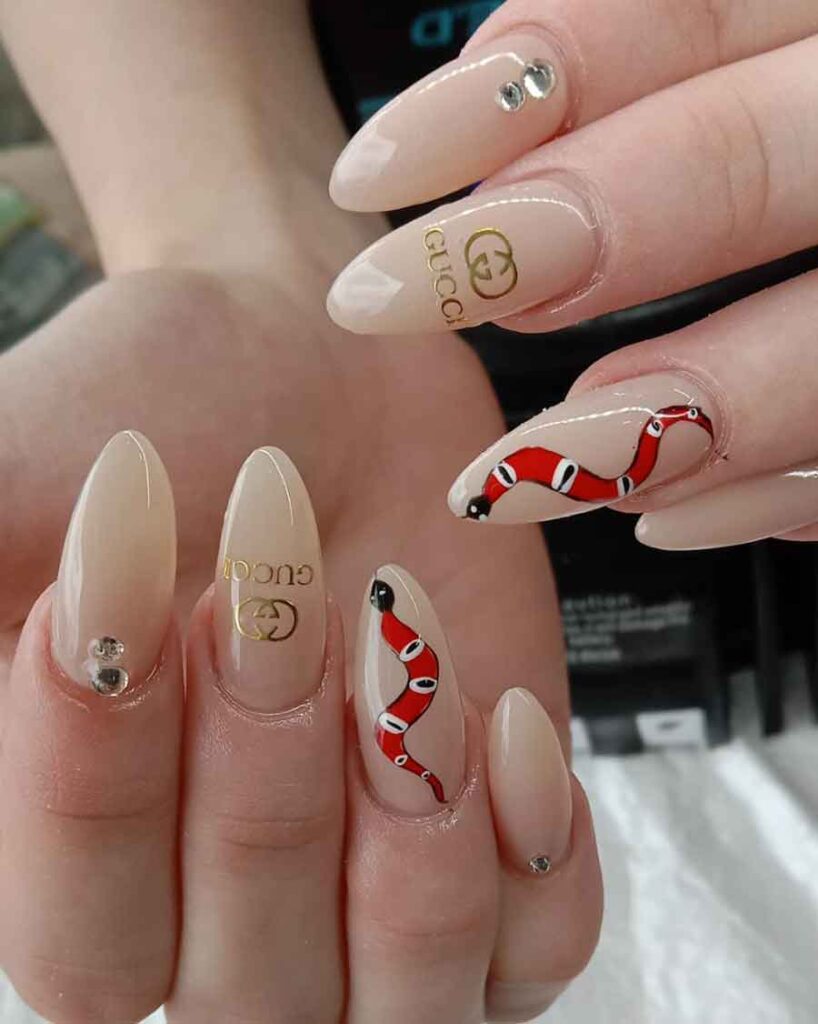 Louis Vuitton Luxury Nail Art
---
Of all the expensive fashion houses, Louis Vuitton is one of the most famous. The classy brown and beige color palette makes a simple and refined luxury nail design option.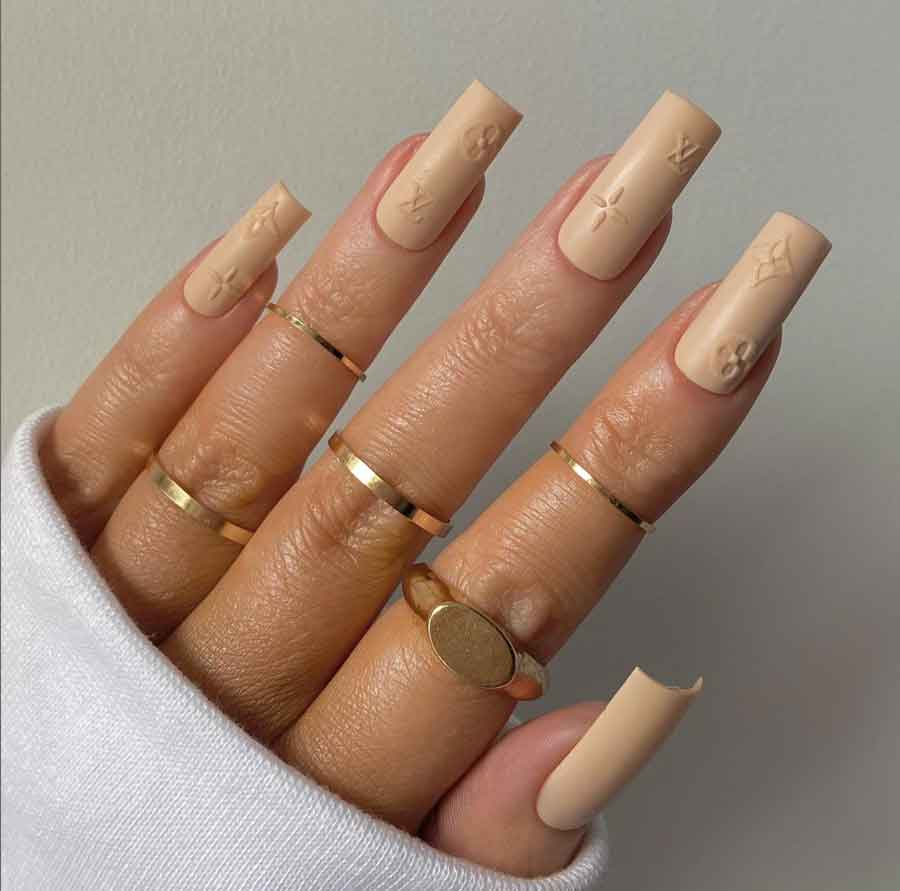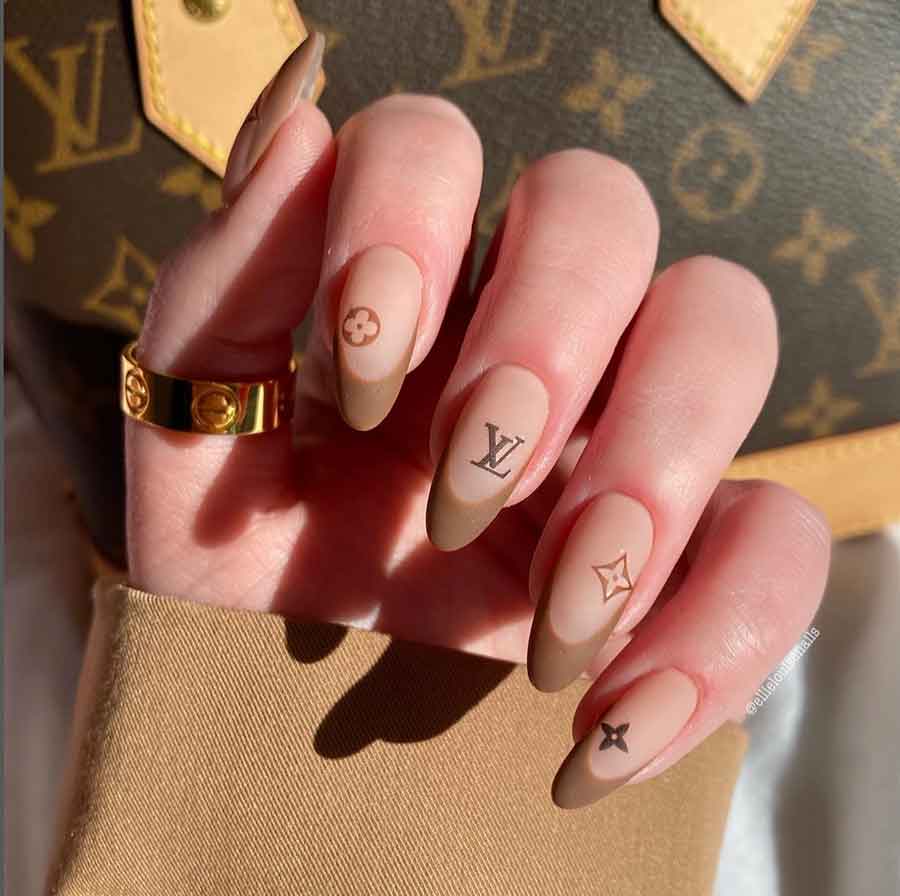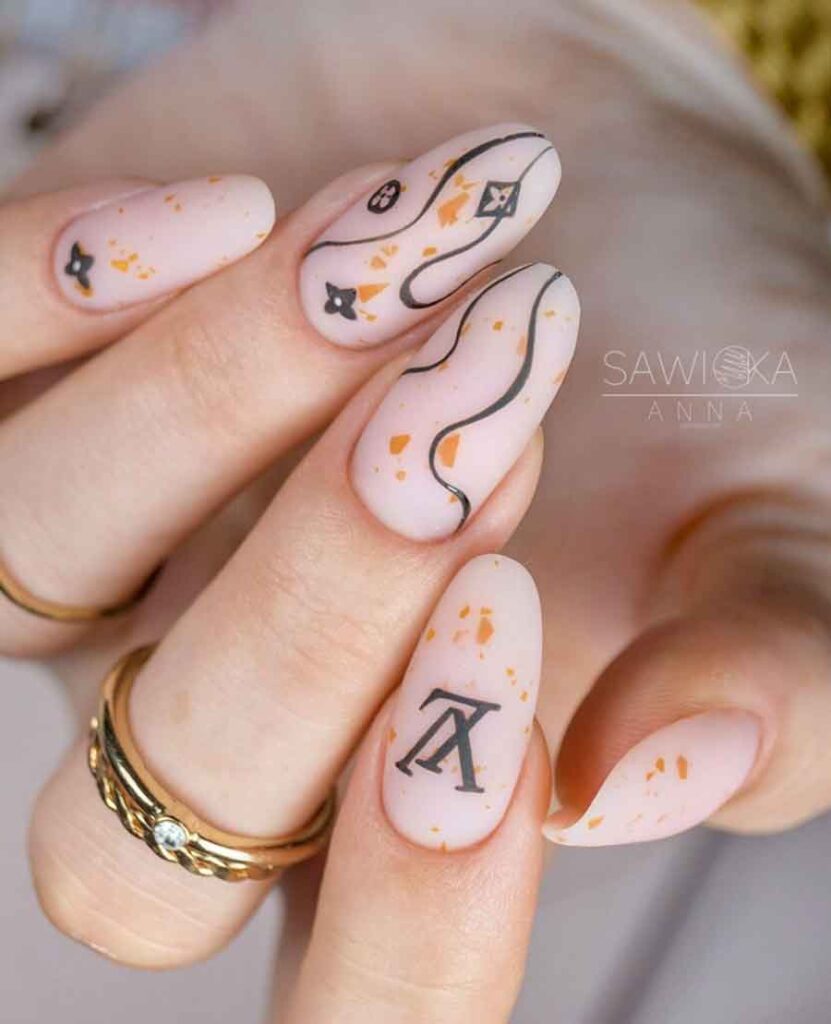 Simple black and /or white Louis Vuitton nail design is pure sophistication.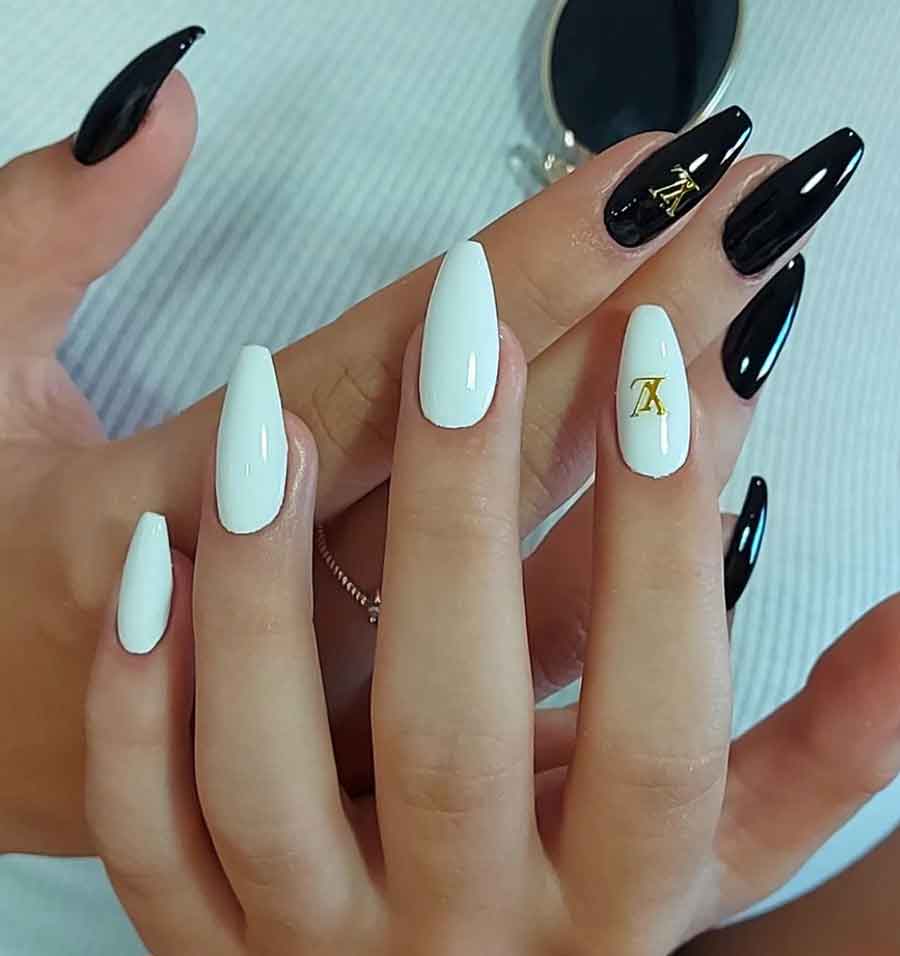 For a girly extravagant luxury nail, pink or purple polish and crystals.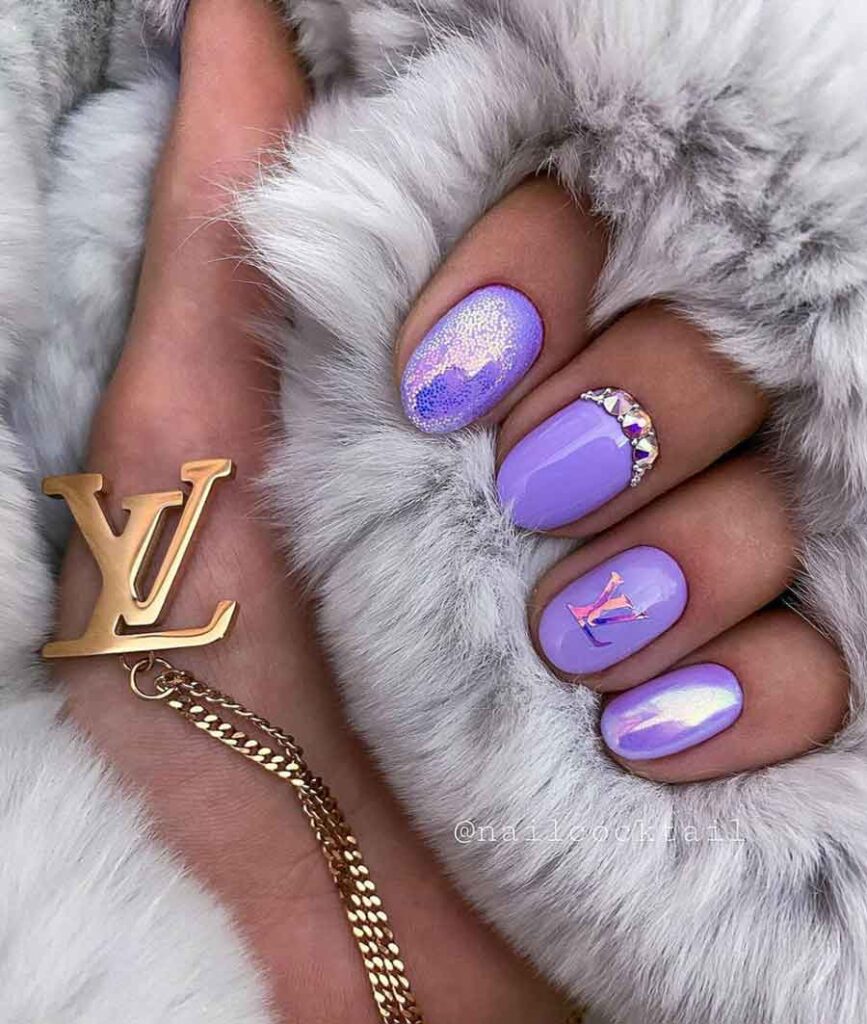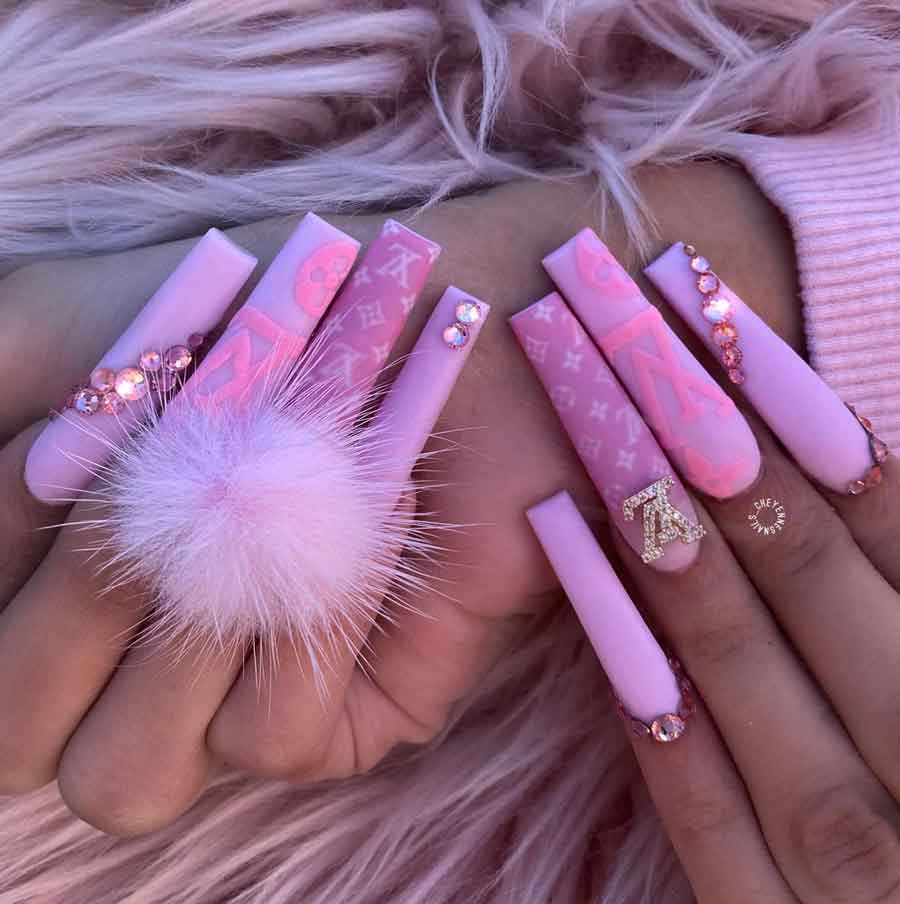 Louboutin Nail Designs
---
The sexiest luxury designer brand and the sexiest nail polish could be left out of this luxury nail list. There is even a specific femme Fatale style in luxury nails called Laboutin nails when you actually paint underneath the nails red. This is a true Louboutin lifestyle beauty statement!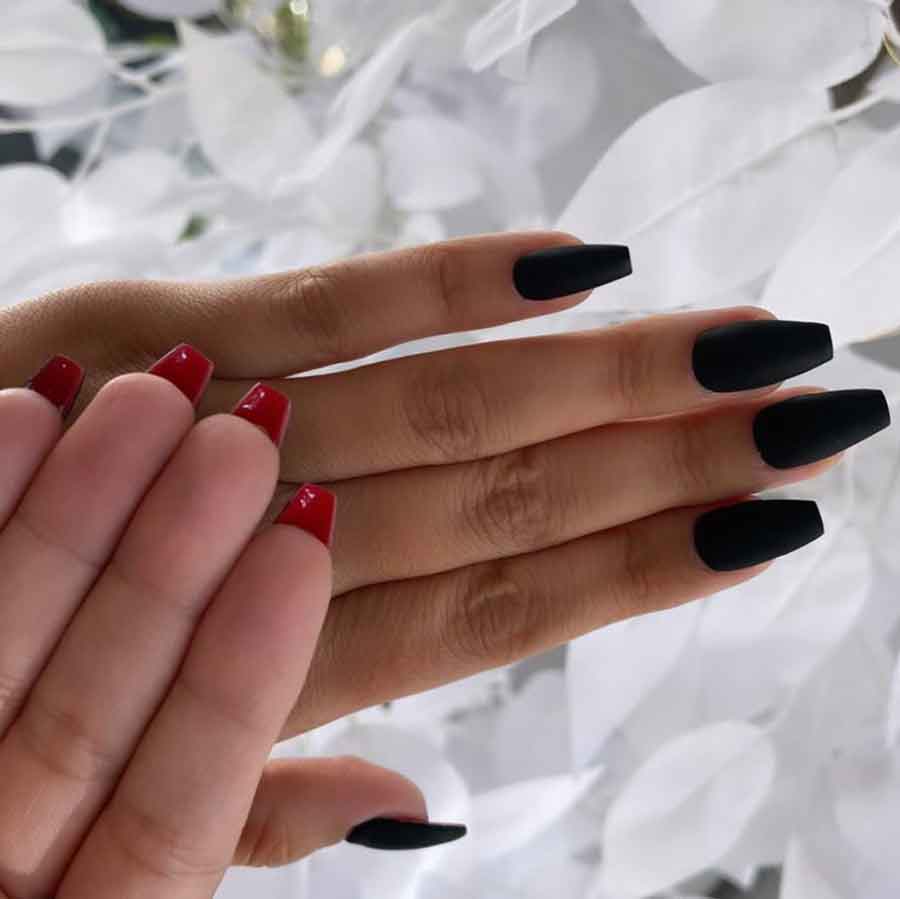 beige or white nails with red bootons is also a reference to Loouboutins iconic stilettos.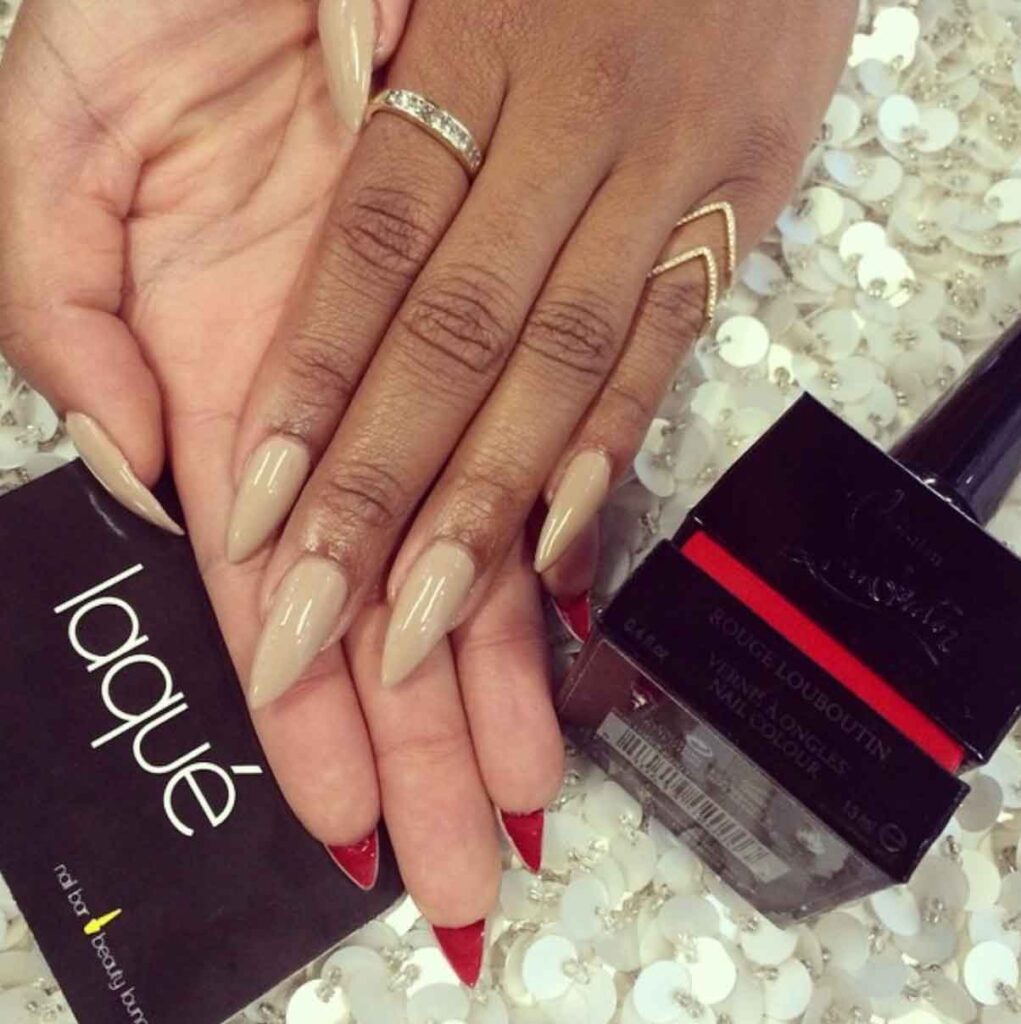 Red nails with gold bottoms.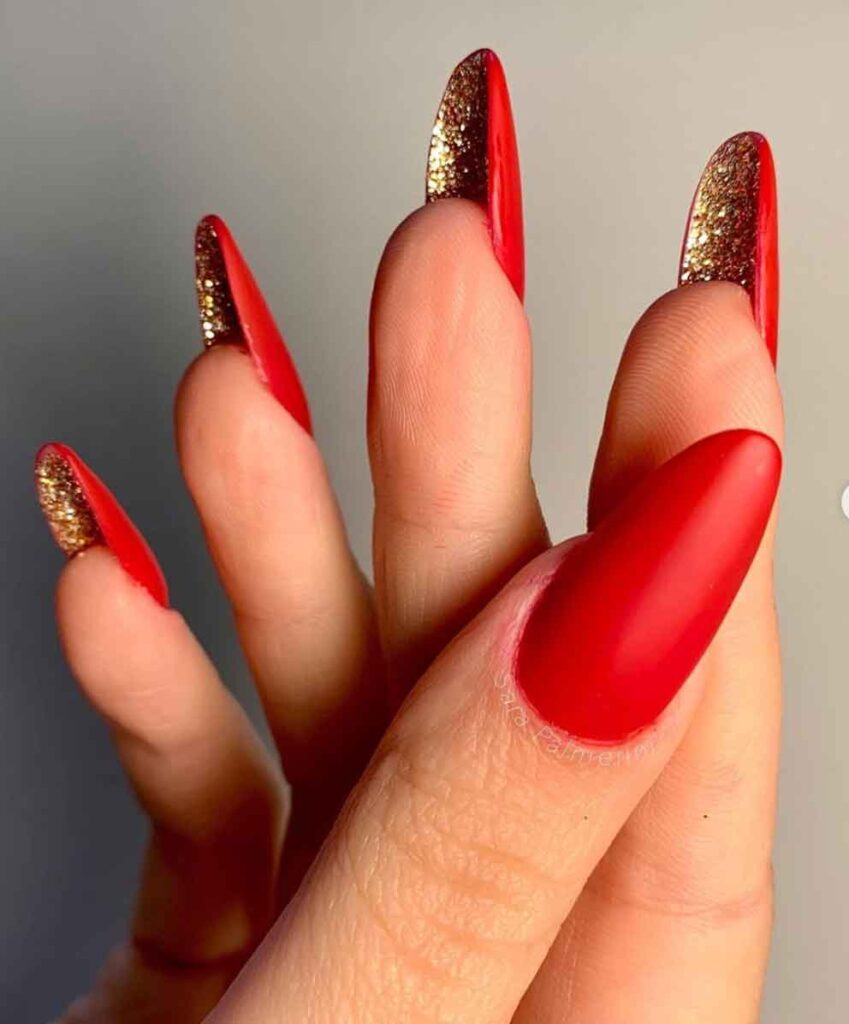 This long chrome red nails also gives me sensual Louboutin fatale-rich vibes.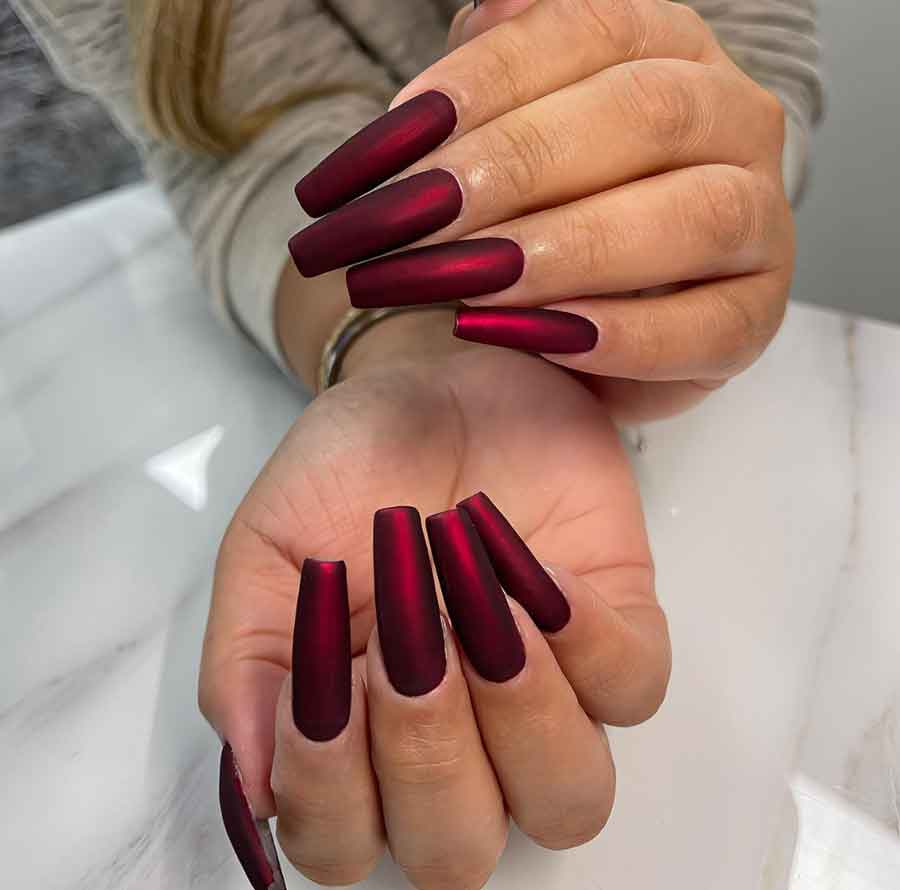 Christian Laboutin Nail Polish
---
The famous stilleto bottle contains one of the most desired luxury nail polishes in the market. The red and stunning Louboutin Rouge.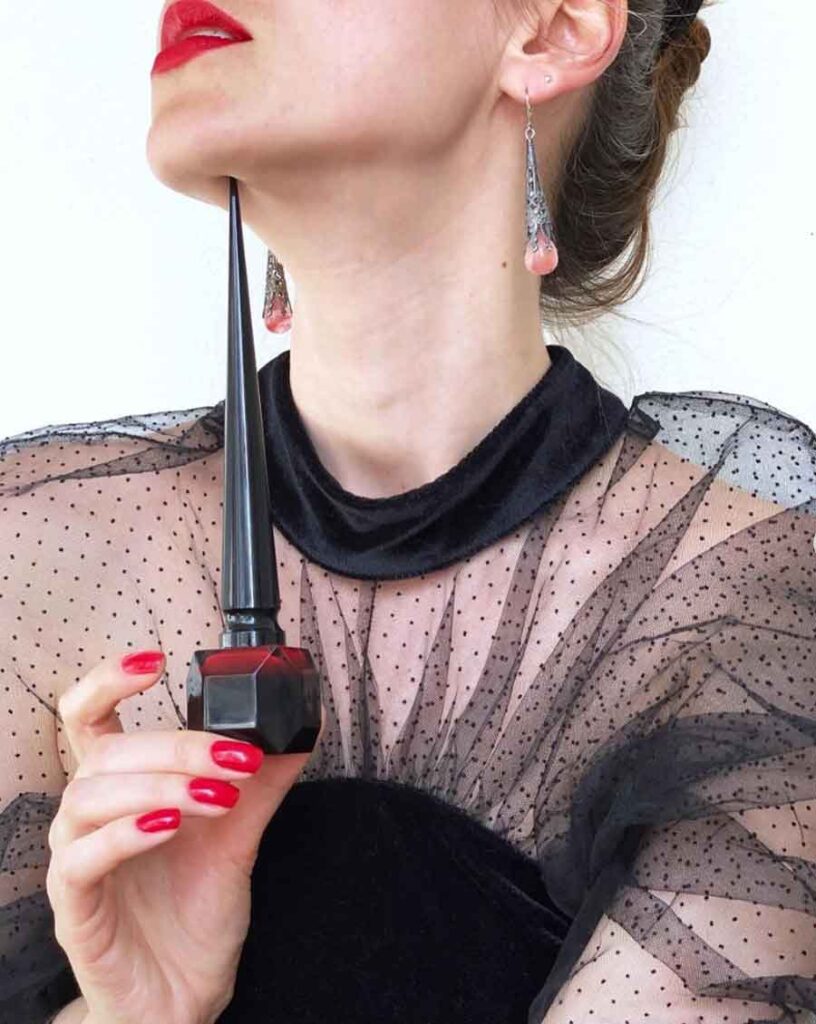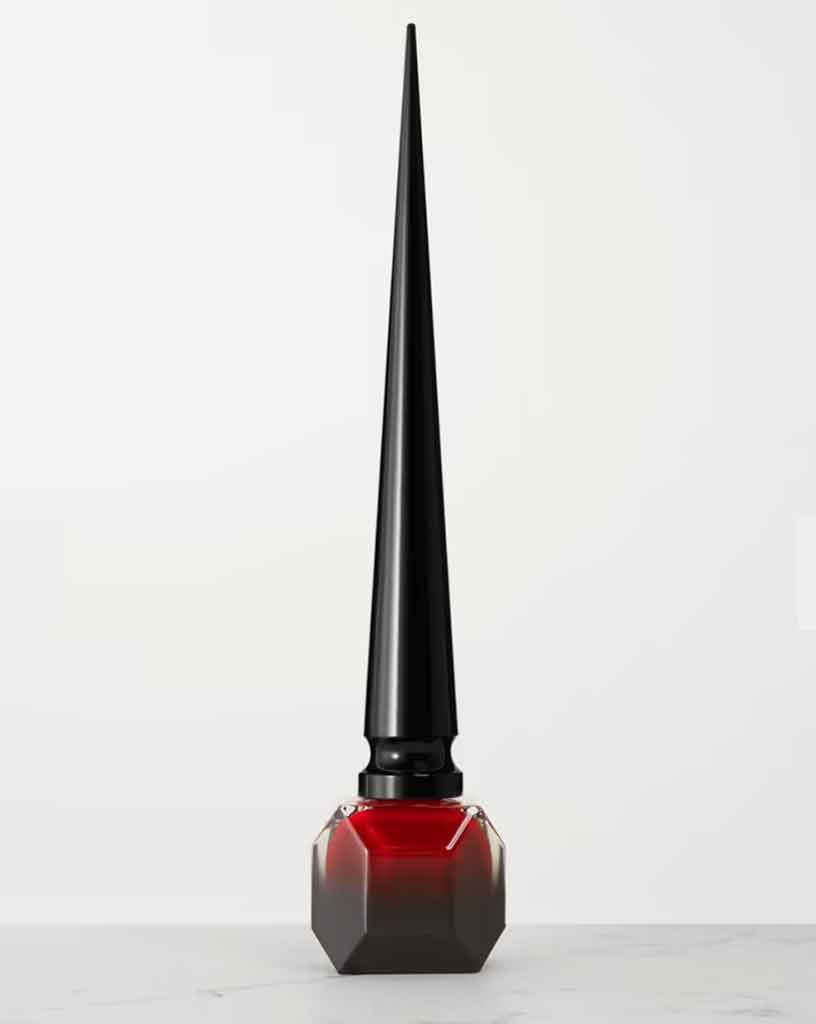 Rouge Louboutin Nail Polish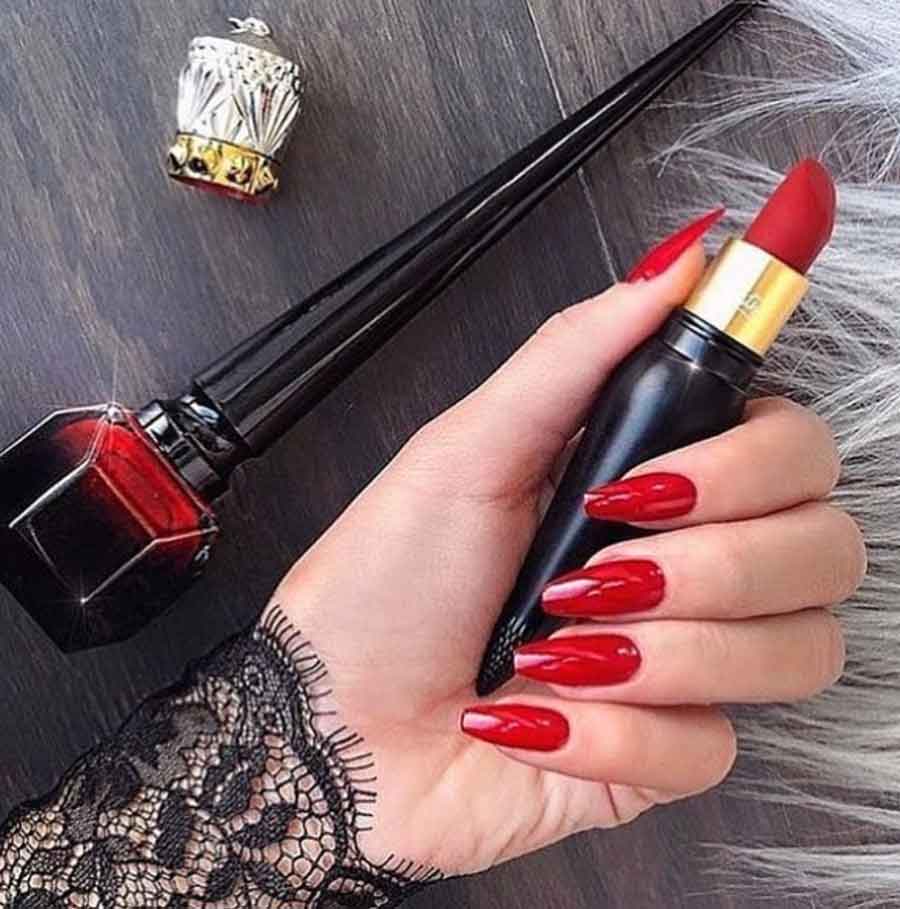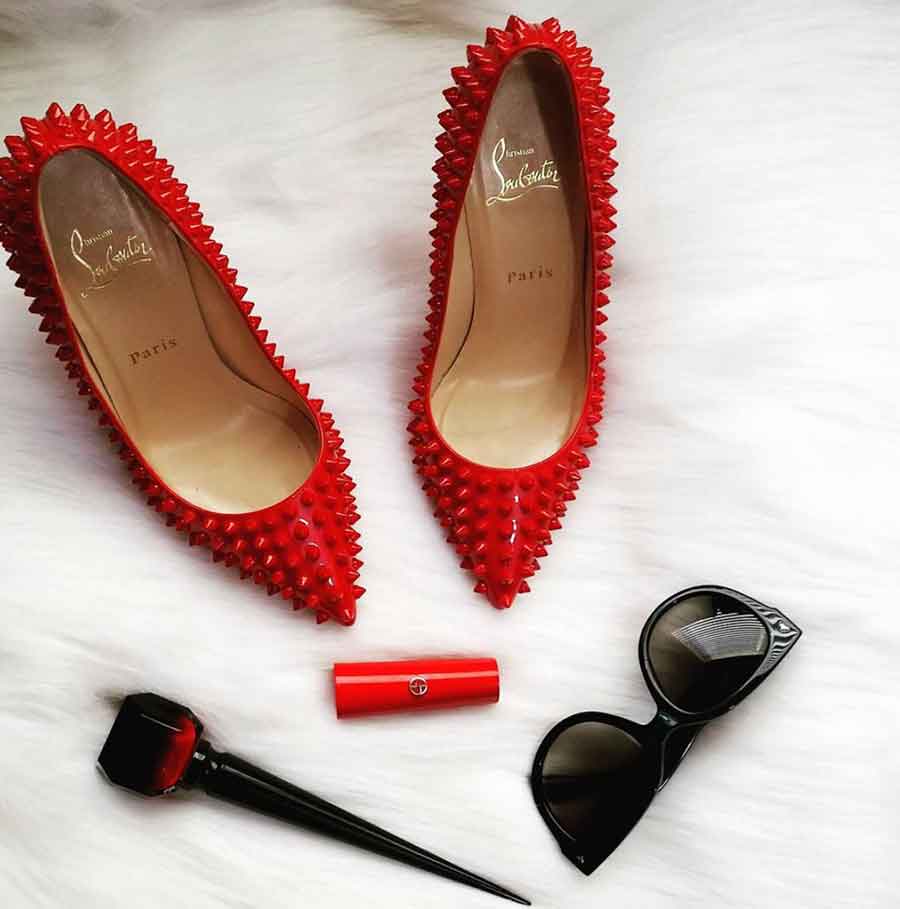 Channel Nail Art
---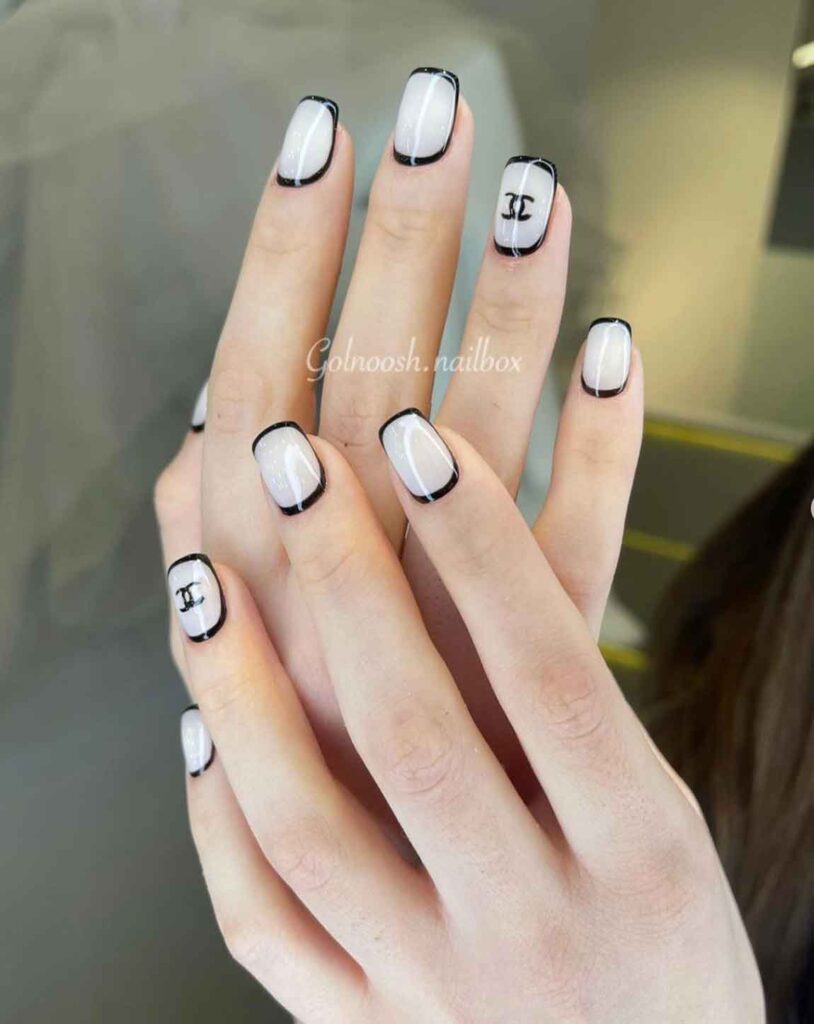 YSL Luxury Nail Art
---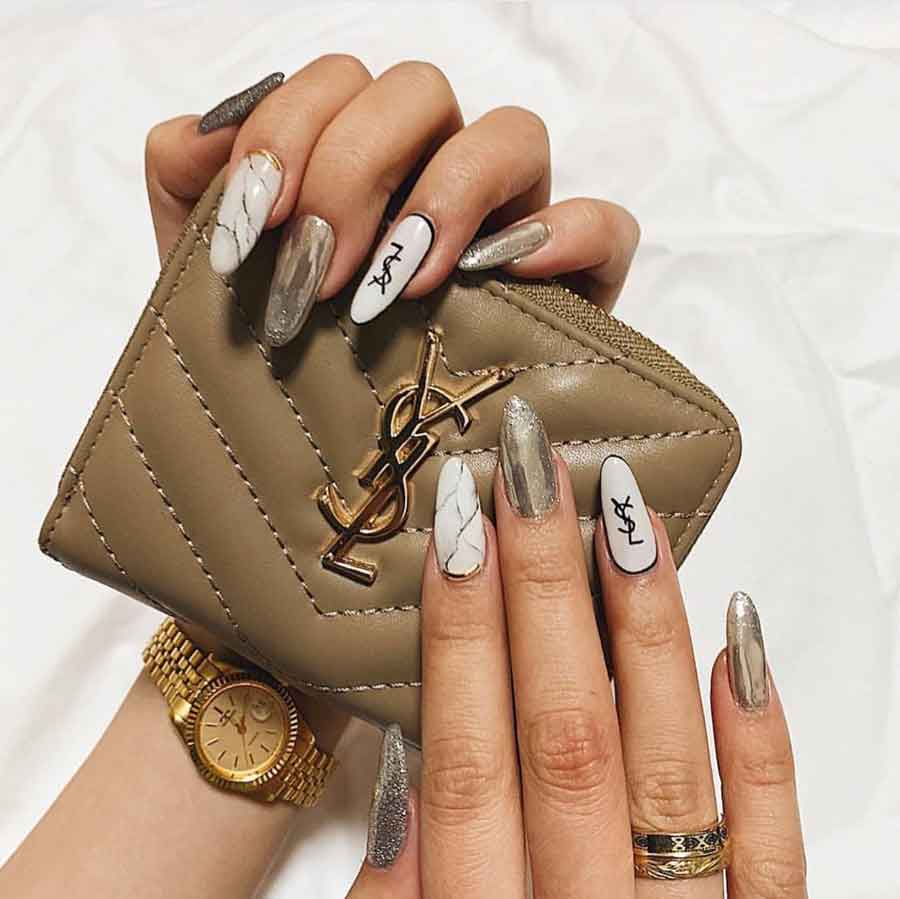 Hermes Nail Art
---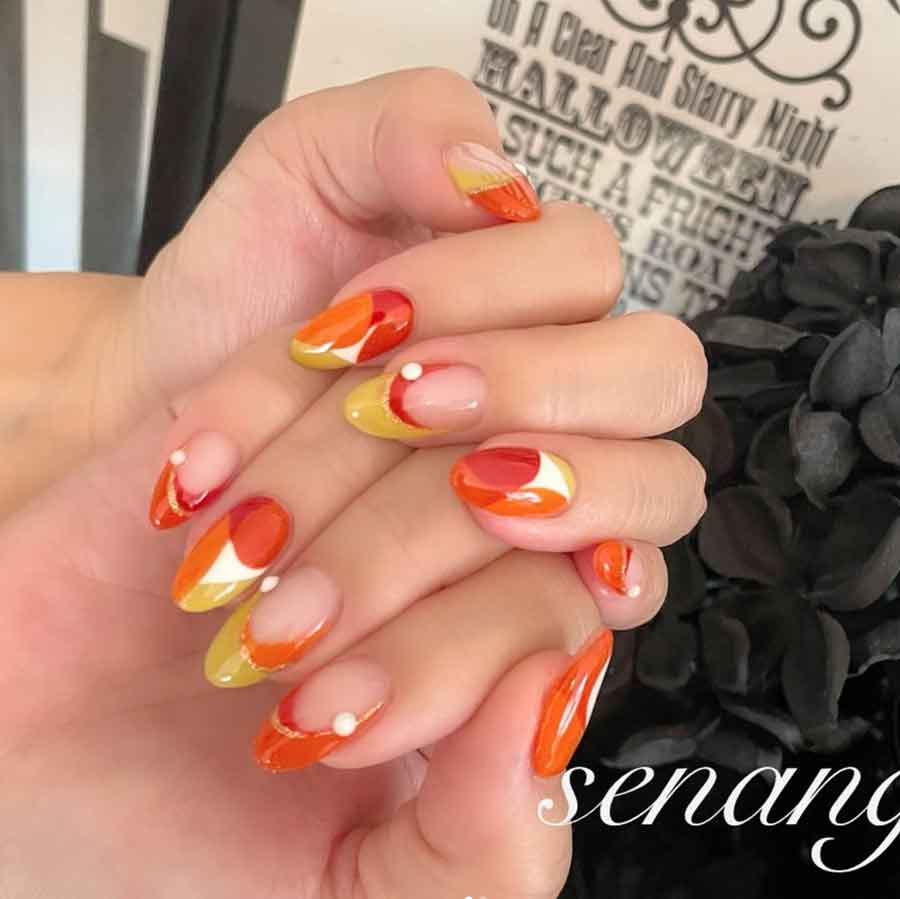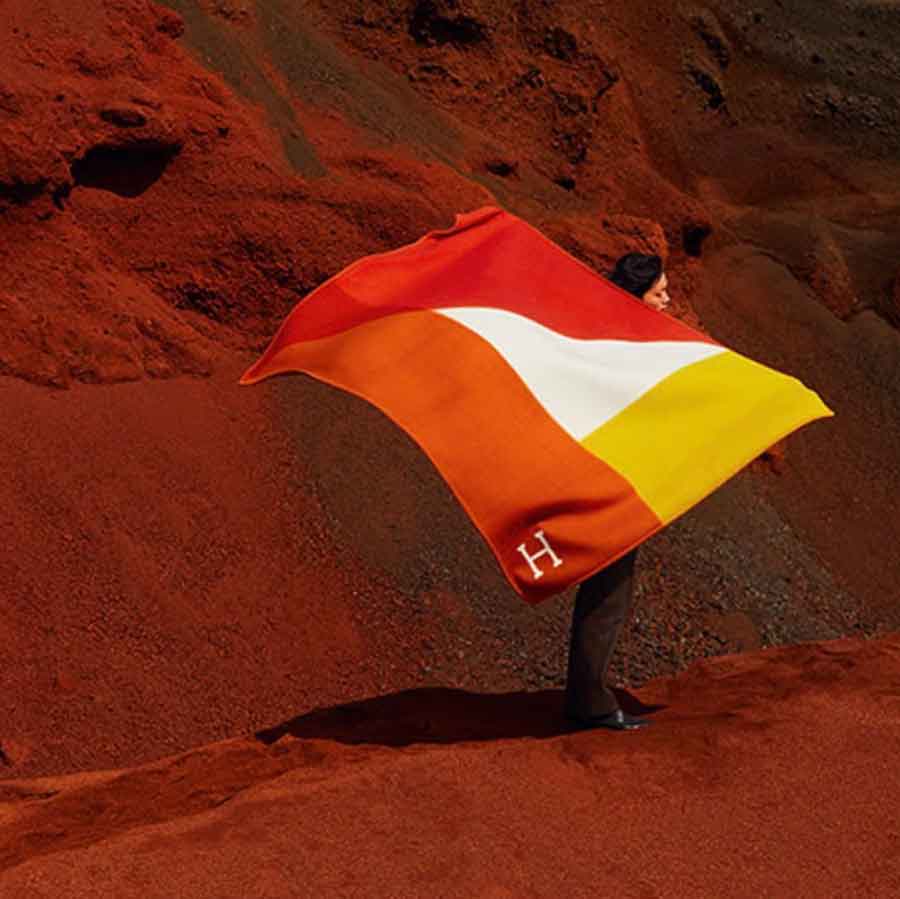 The nist expensive nail polish brand on this list
Glazed donut nail
---
The latest nail crazy, the glazed donut nail is a chrome, glossy nail style that became a mega trend on the internet this year thanks to Hailey Bieber. luxuriously smooth, hã?
Luxury Pearly Glazed Donut Nail
---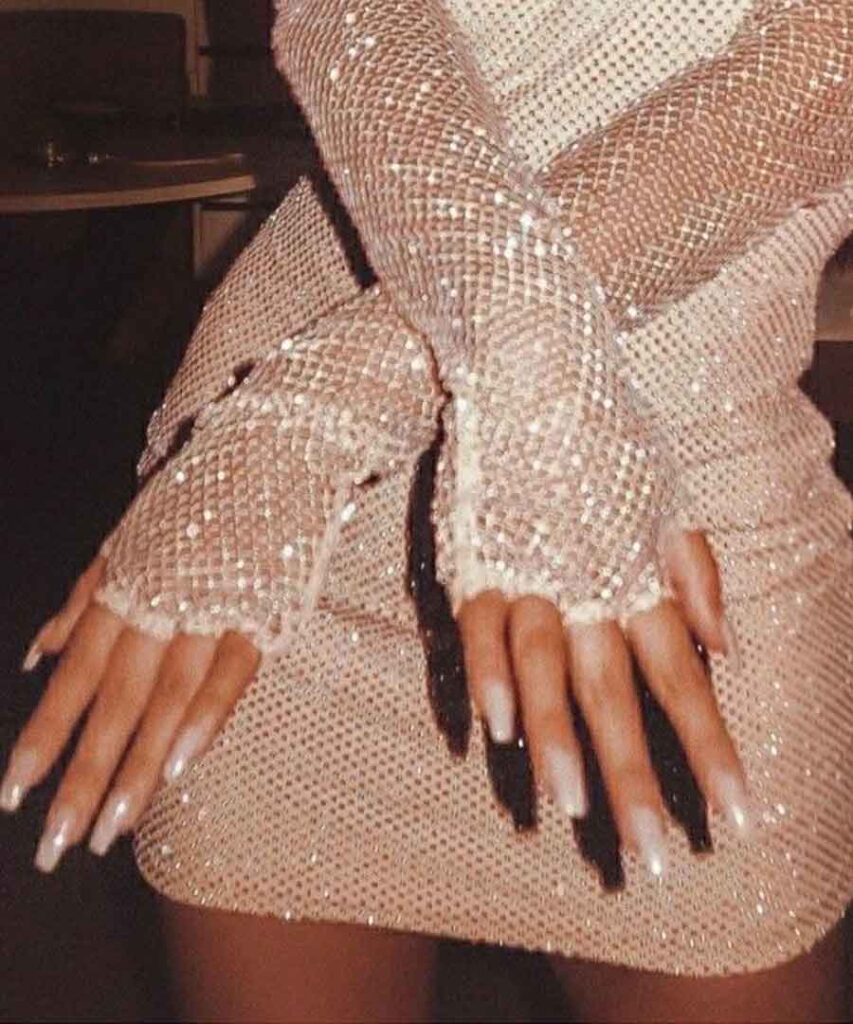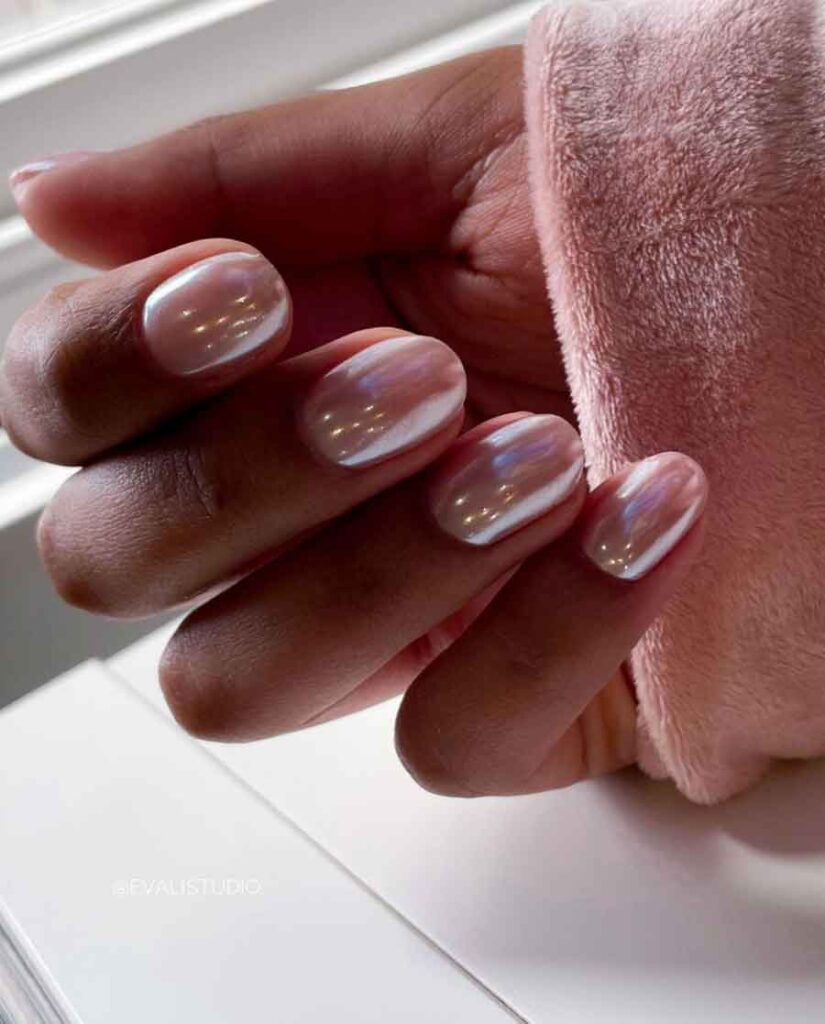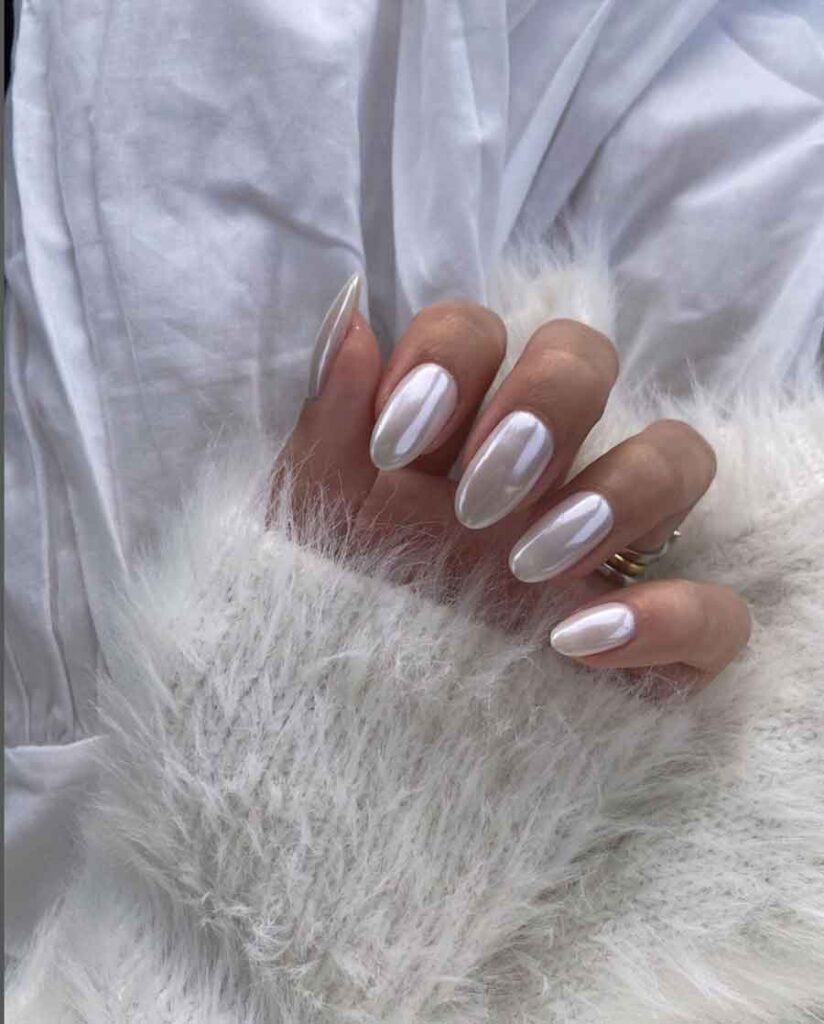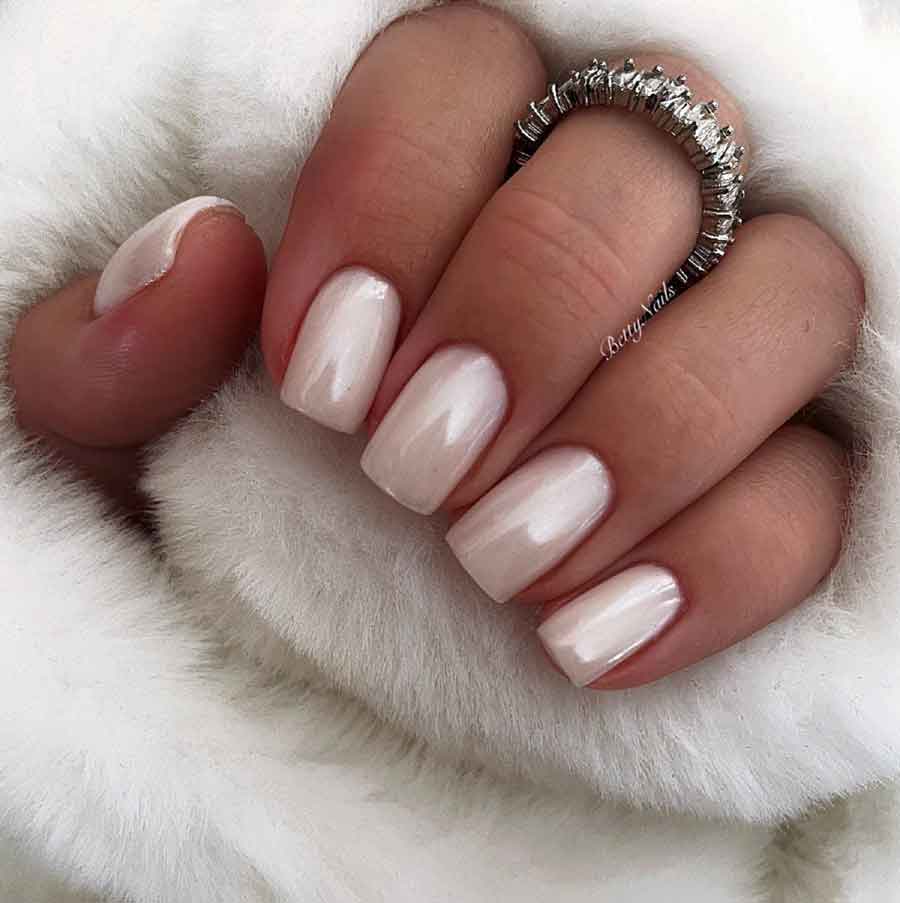 Luxury Brown Glazed Donut Nail
---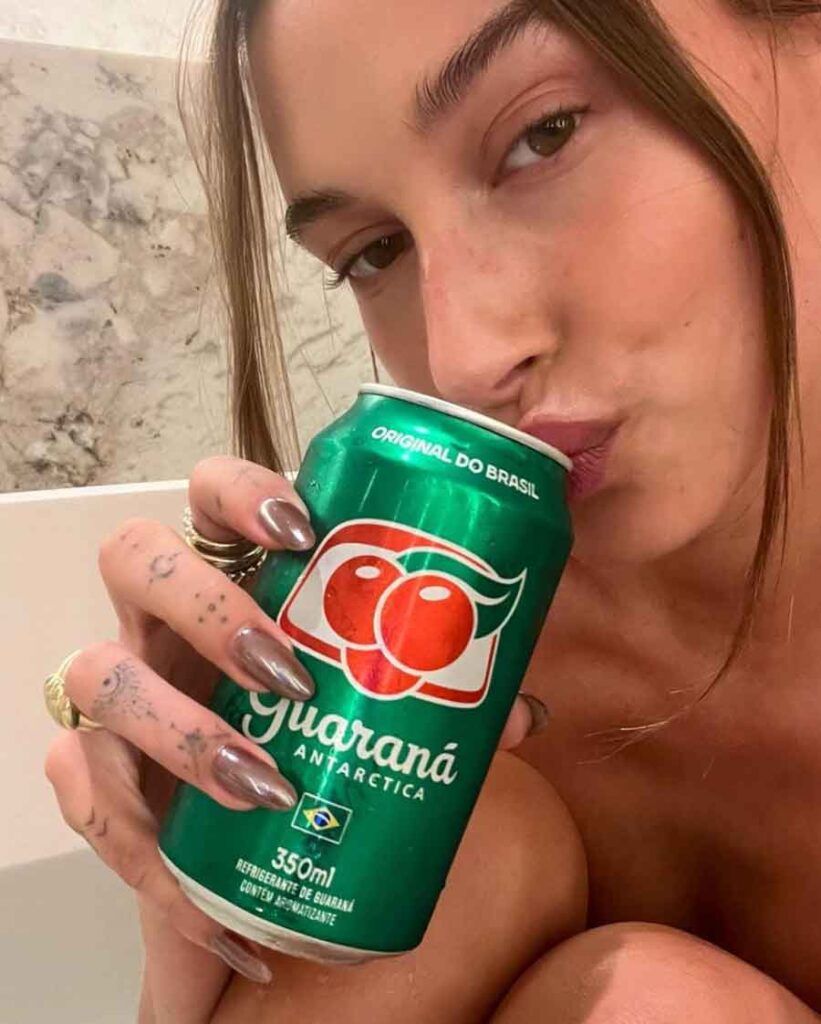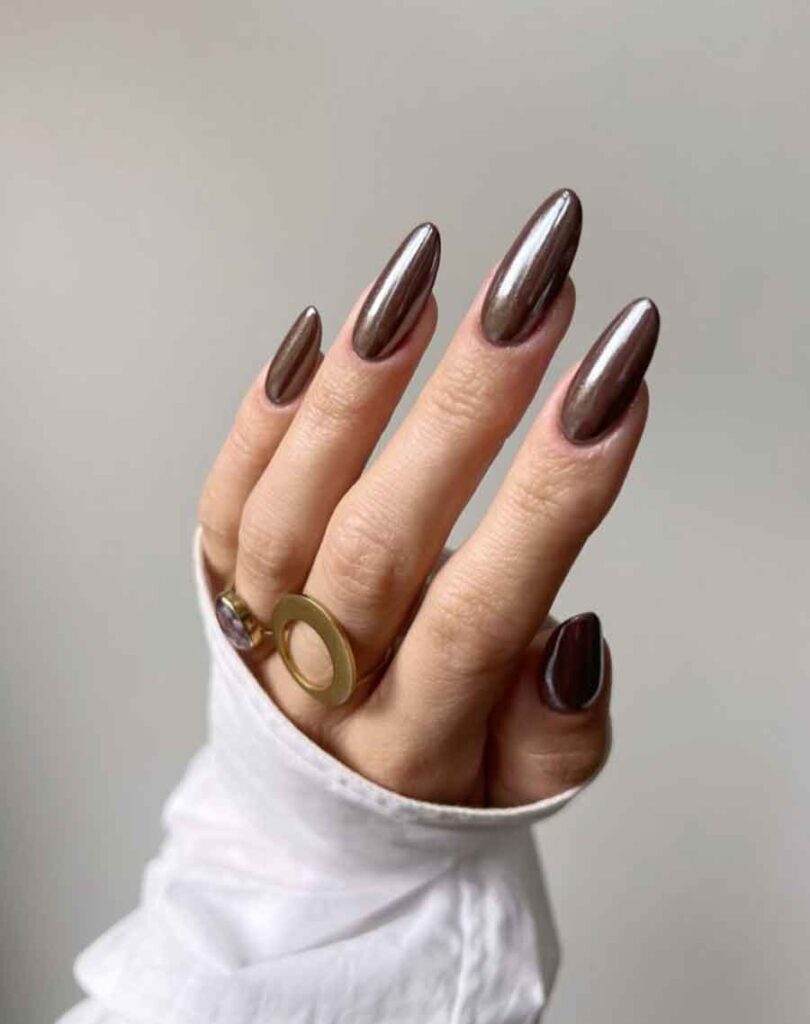 Gold
---