☾ Affiliate Disclosure: The Mood Guide celebrates women's moods and versatility. Even though we may earn a commission from some of your purchases, we encourage you to shop with the right intention. Focusing your energy on what you feel confident and comfortable in is empowering! ♥︎
---
Gold rings are timeless. Such is the case that there are so many different styles and prices, from fine jewelry in solid gold to cheap pieces in vermeil gold. They are very versatile going from a romantic wedding band to a bold dome croissant ring and so on. All of this, make them a perfect gift for any occasion: just because gift for yourself, anniversary, wedding, birthday, push, Mother's Day, Valentines, Christmas, and so on. But of course, like everything else, some brands are more modern and aesthetic than others. And since everyone knows about Tiffany's, Cartier, and the traditional jewelry stores, I wanna bring some novelties in this post. I rounded up the most modern, cool, and aesthetic places to shop for high-quality gold rings! They are divided into 2 categories: fine jewelry and cheap gold rings. But make no mistake: I picked cheap brands, with gold rings starting under $50, that look expensive and have great quality.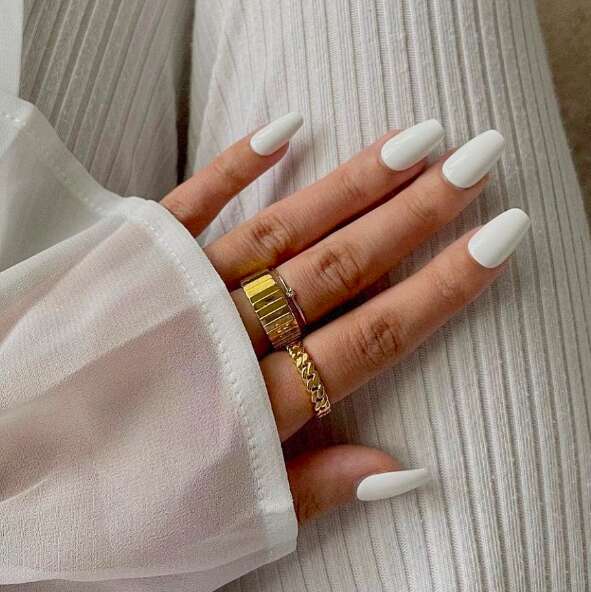 ---
Fine Jewelry Gold Rings
---
I am very minimalist with accessories. However, I have a collection of stackable vintage gold rings that belonged to my mom and that I've been wearing for over 2 decades. Of course, they are jewelry, so they don't tarnish and I love how they contrast with my platinum engagement ring.