☾ Affiliate Disclosure: The Mood Guide celebrates women's moods and versatility. Even though we may earn a commission from some of your purchases, we encourage you to shop with the right intention. Focusing your energy on what you feel confident and comfortable in is empowering! ♥︎
---
Coffee drought? Sugar-free cocoa? Green tea? No matter what challenges life throws at you, this adorable selection of cute coffee mugs will boost your mood and bring joy to your heart any time of the day. Like marshmallows in your afternoon hot chocolate, like freshly brewed coffee in the morning, like lavender and chamomile tea with maple syrup before going to bed!
I rounded up the most whimsical coffee mugs in glass, stainless steel, stoneware, and porcelain. With lids to go, pick-me-up sentences, lovely patterns, and all things sweet to put a smile on your face even before you finish your cuppa!
I hope you enjoy it!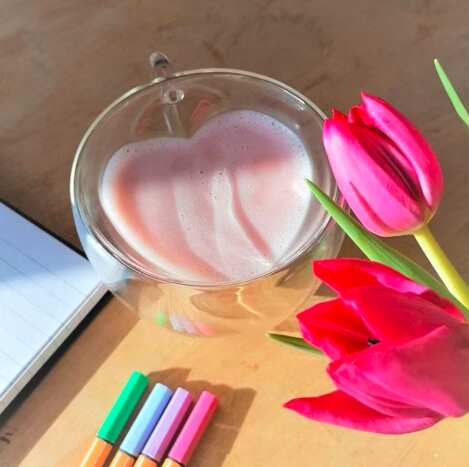 ---
Found these coffee mugs cute? Do you have a favorite mug, that one that no one can touch, or do you have a collection to choose from according to your mood?
Related: