☾ Affiliate Disclosure: The Mood Guide celebrates women's moods and versatility. Even though we may earn a commission from some of your purchases, we encourage you to shop with the right intention. Focusing your energy on what you feel confident and comfortable in is empowering! ♥︎
---
Of course, everyone can like mystery books, but Dark Academia fans are particularly obsessed with this genre, and this is why I decided to list the best and most famous mystery books online that are surrounded by the dark academia mood: gloomy, gothic, rainy and classic-preppy academia.
Solving riddles, feeling the creeps, traveling to antique cities, getting inside an Ivy League secret society, and feeling amazed by how the mind of a murderer works, or how possible it seems to be that a Vampire could live just next door. These are some of the feelings and new perspectives we get from reading mystery books!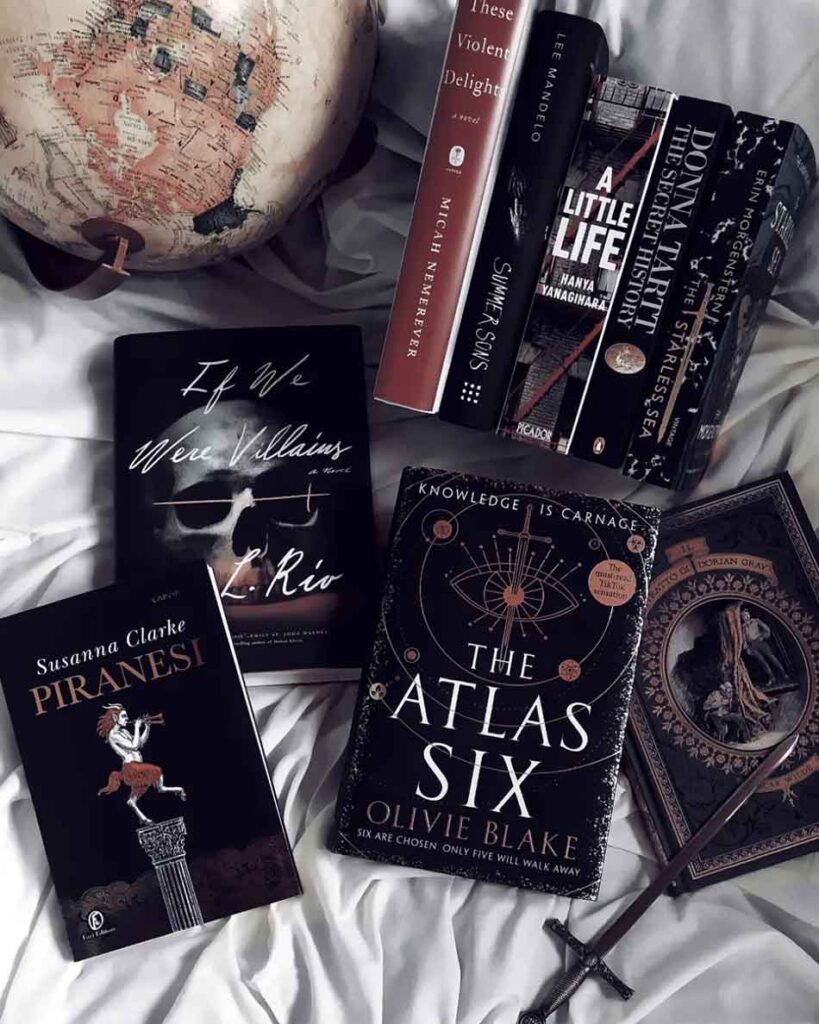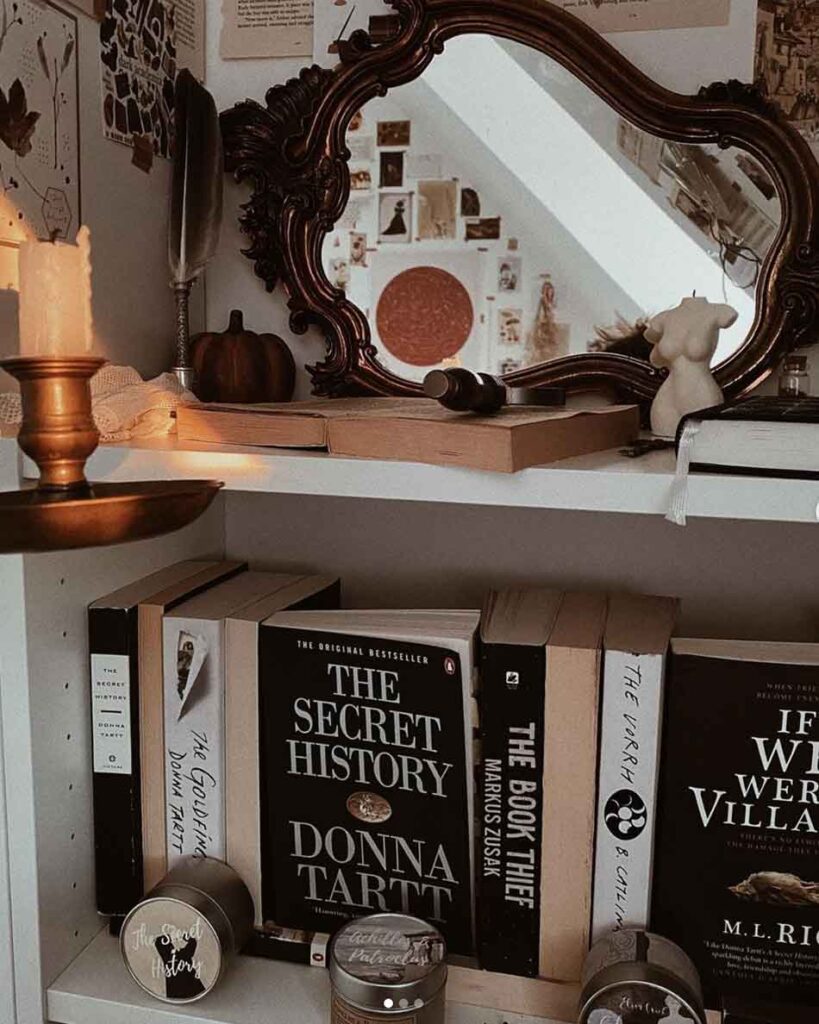 I didn't read all the books on the list below (yet) but I have seen many of them being recommended on dark academia Instagram feeds and TIK TOK.
The dark spooky atmosphere from mystery, fantasy, and gothic horror thrillers set in victorian environments (dark) mixed with poetry, science, and old British dark romanticism set in old Europe (academia) books are some dark academia main elements. Books like Dracula and Frankenstein are a mix of all this, explaining why they are so popular among the dark academia community.
---
 🕰 Related: Dark Academia Aesthetic Guide
---
Popular Mystery books that fit into the dark academia sub-genre
---
Classic and/or gothic literature with a riddle or set in a mysterious place. Below I list the most popular mystery books that are surrounded by a spooky atmosphere and set in a academia scenario.
A murder mystery with Shakespeare references. This is a perfect dark academia soup, no wonder why it is so well loved in the dark academia community. The cover on the left is from the Paperback edition. Also available on Hardcover in the same link below.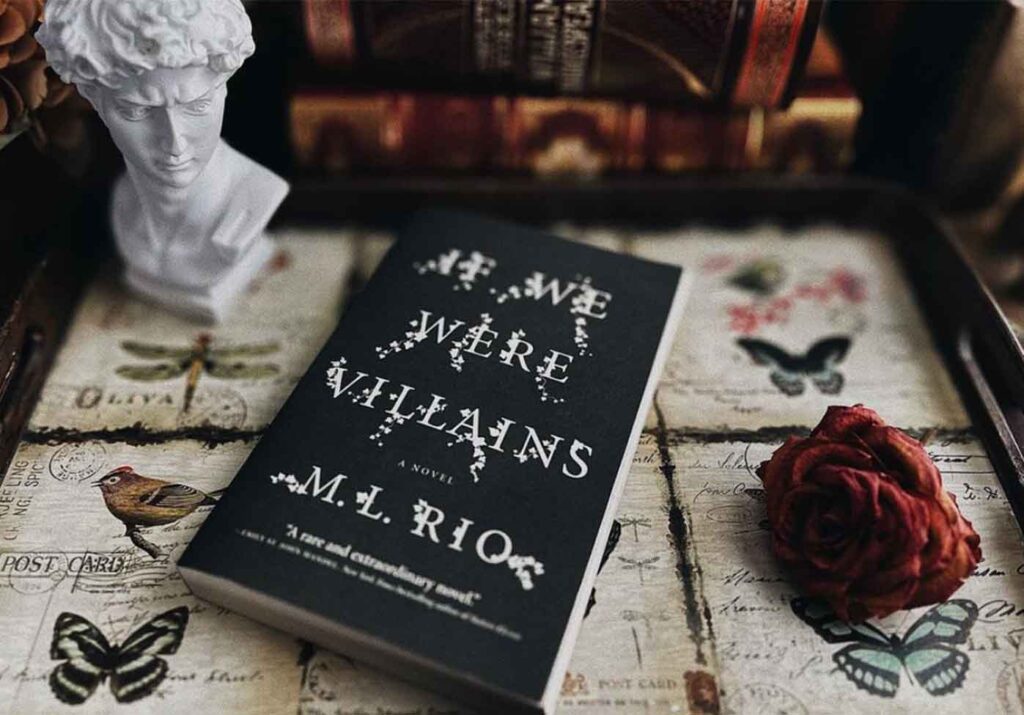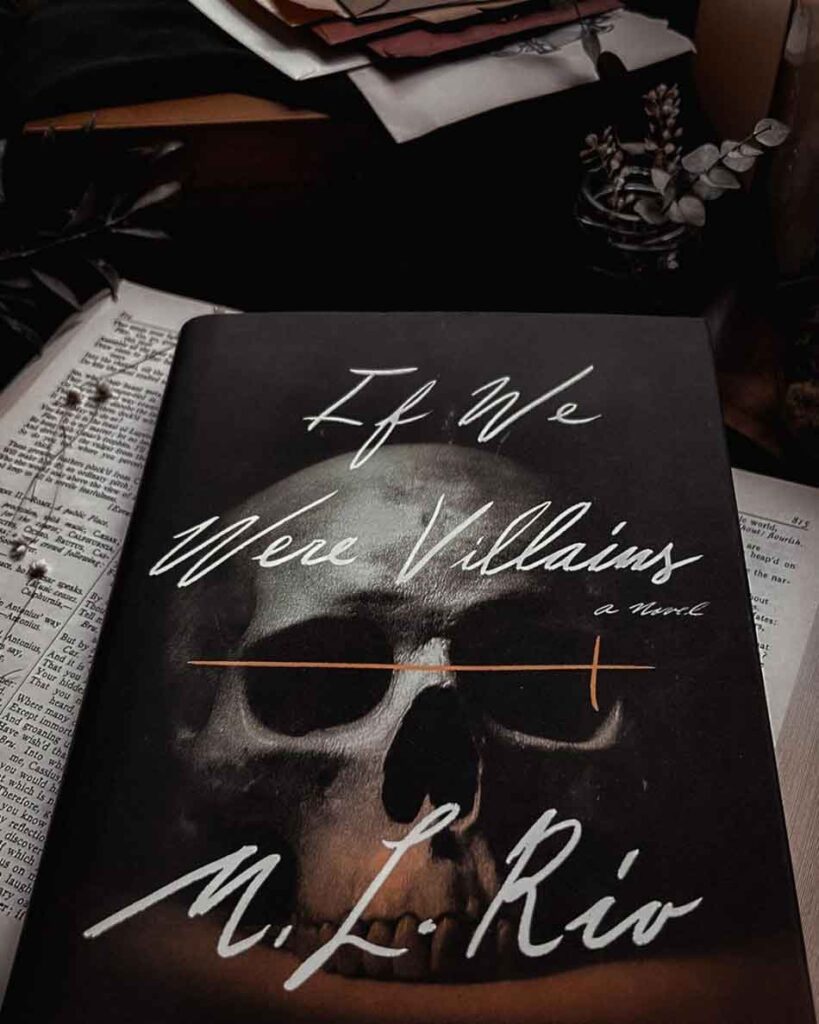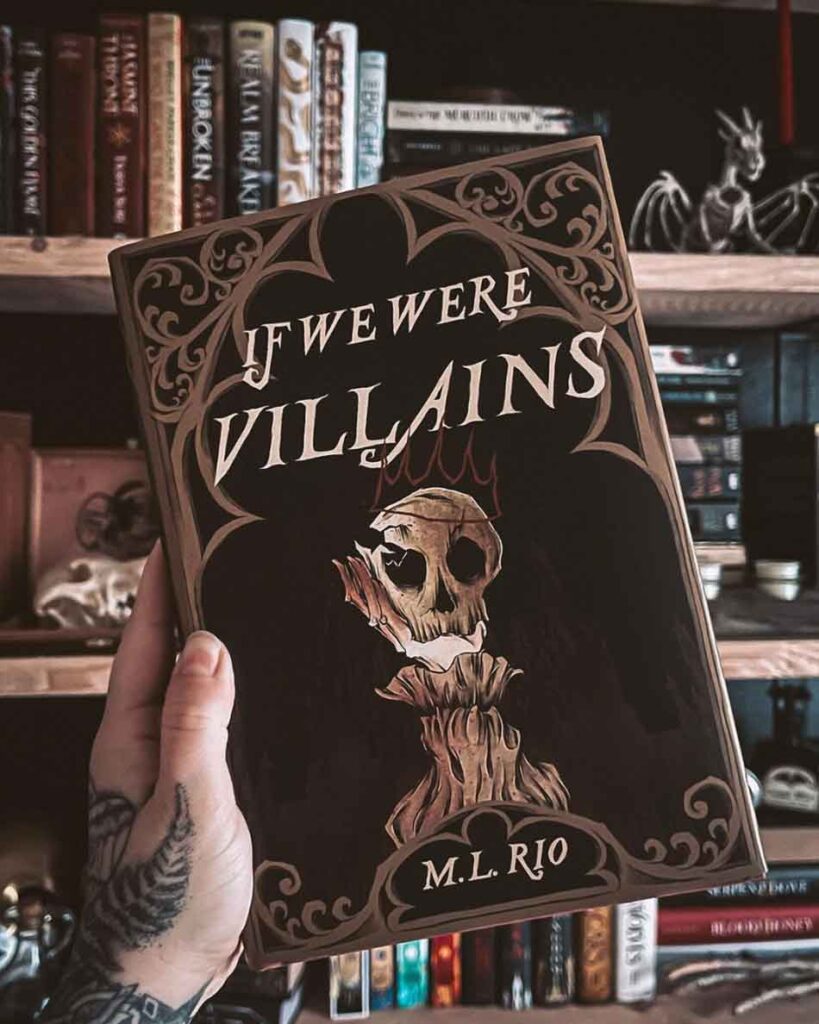 One of the most famous gothic thrillers in a victorian set. Frankenstein brings a revolutionary discussion about the limits of science, good and evil, and human emotions. Below are the links for this gorgeous and aesthetic cover. More editions here.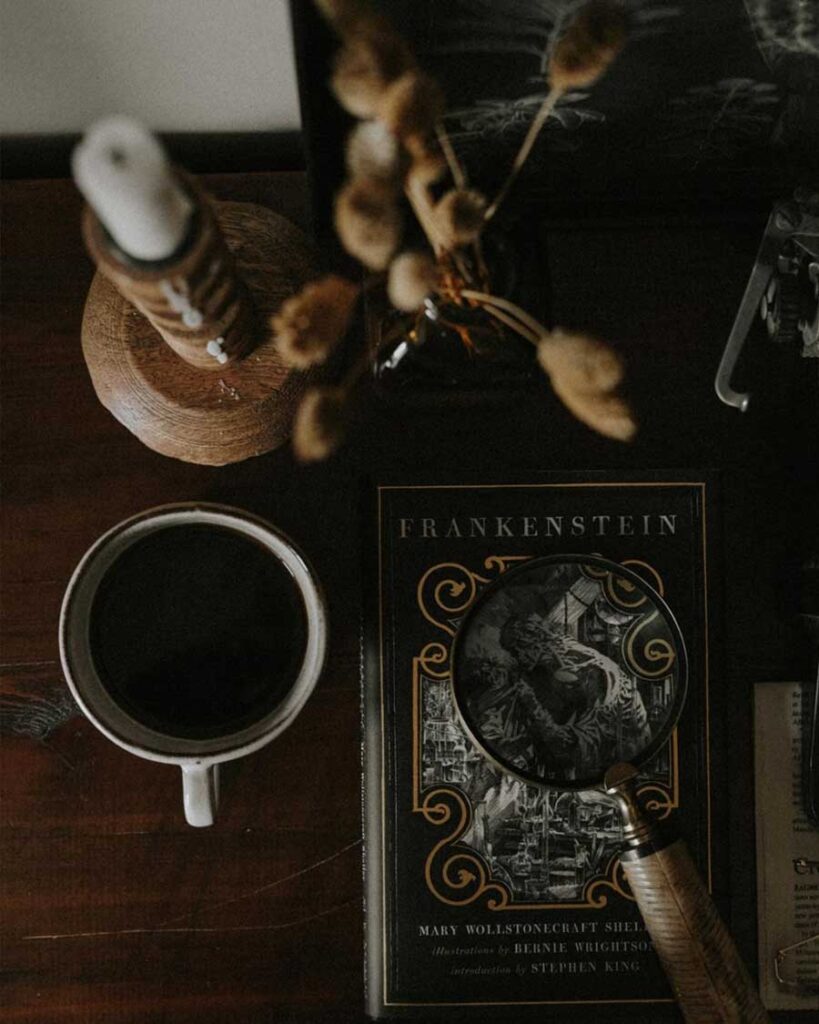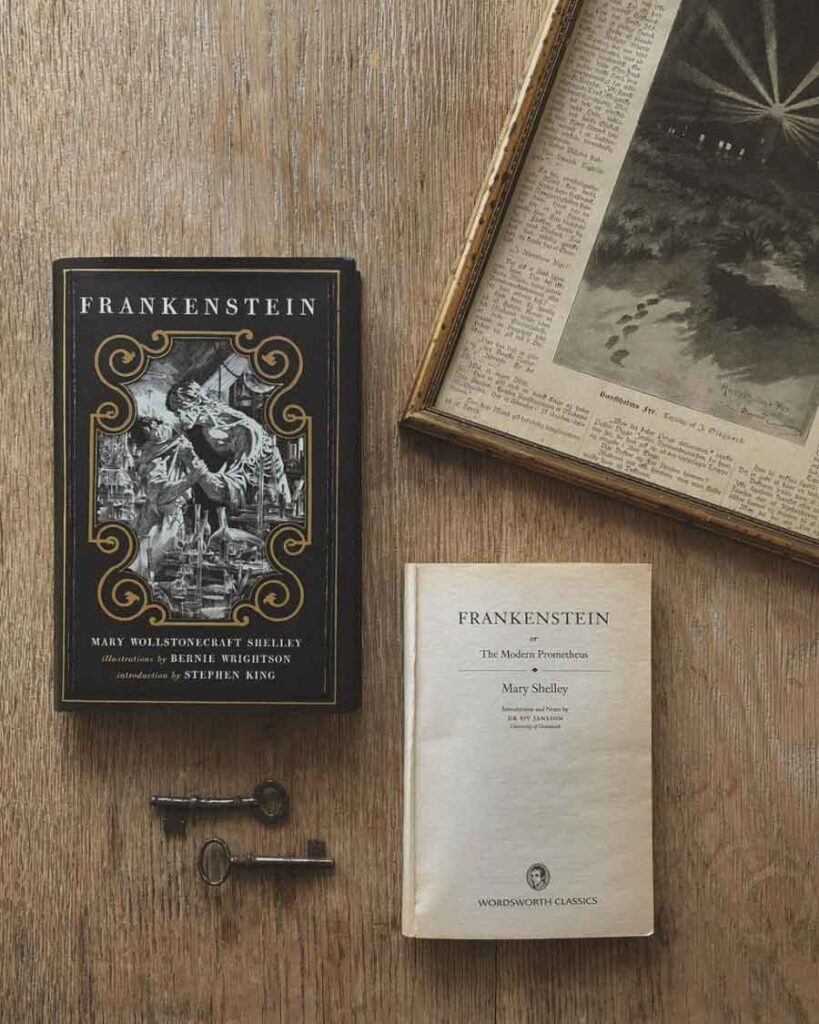 This is the type of mystery book that won't involve riddles or murderers to solve, but I have already read it and the whole atmosphere is surrounded by mysterious, gothic vibes. Also, the poetic and detailed descriptions of old Paris in this book are one of the most gorgeous things I have ever read. A classic, sensorial, sensual, existential story that is a must-read.
---
🦇 If you collect gorgeous aesthetic book covers, The Vampire Chronicles Barnes & Noble Collectible Edition is a must-have.
---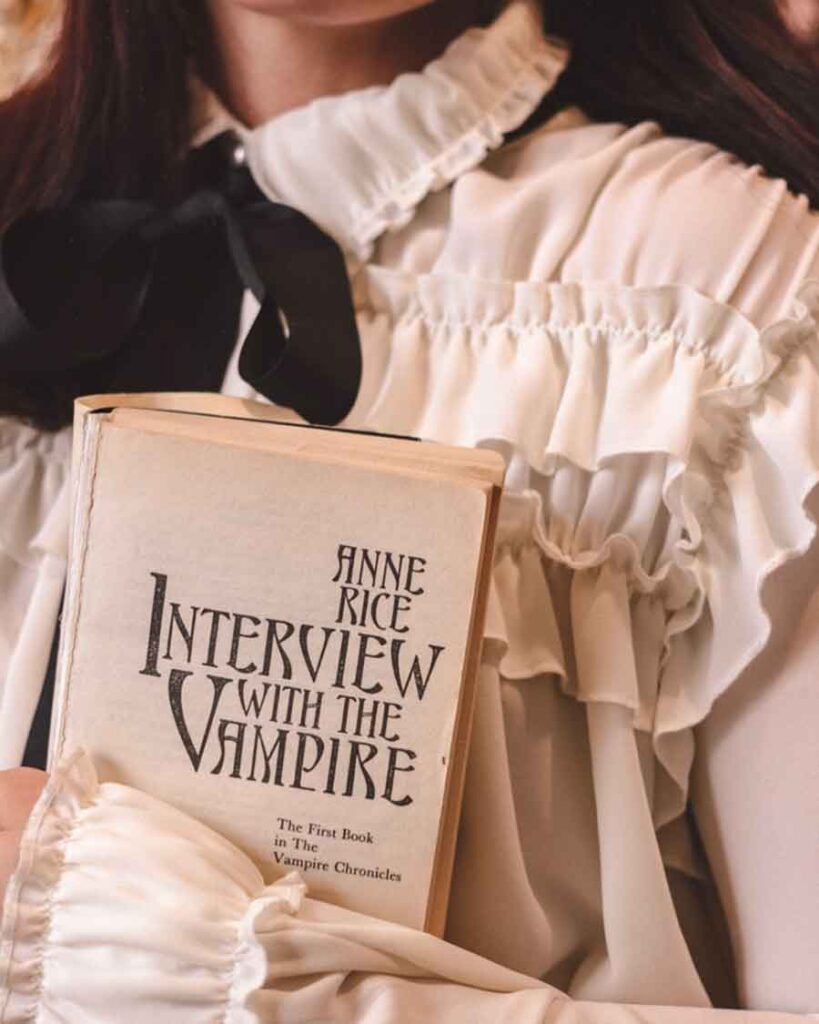 Before Anne, vampires were merely monsters, the villains and never the protagonists. She changed the vampire genre for good and her influence is immense.

@draculelle

The queen of murder mystery and solving riddles, Agatha Christie awakened my passion for books when I was 12 and read And Then There Were None. This book is still one of her most acclaimed works, and this is why I chose it for this post. Check out all her books here.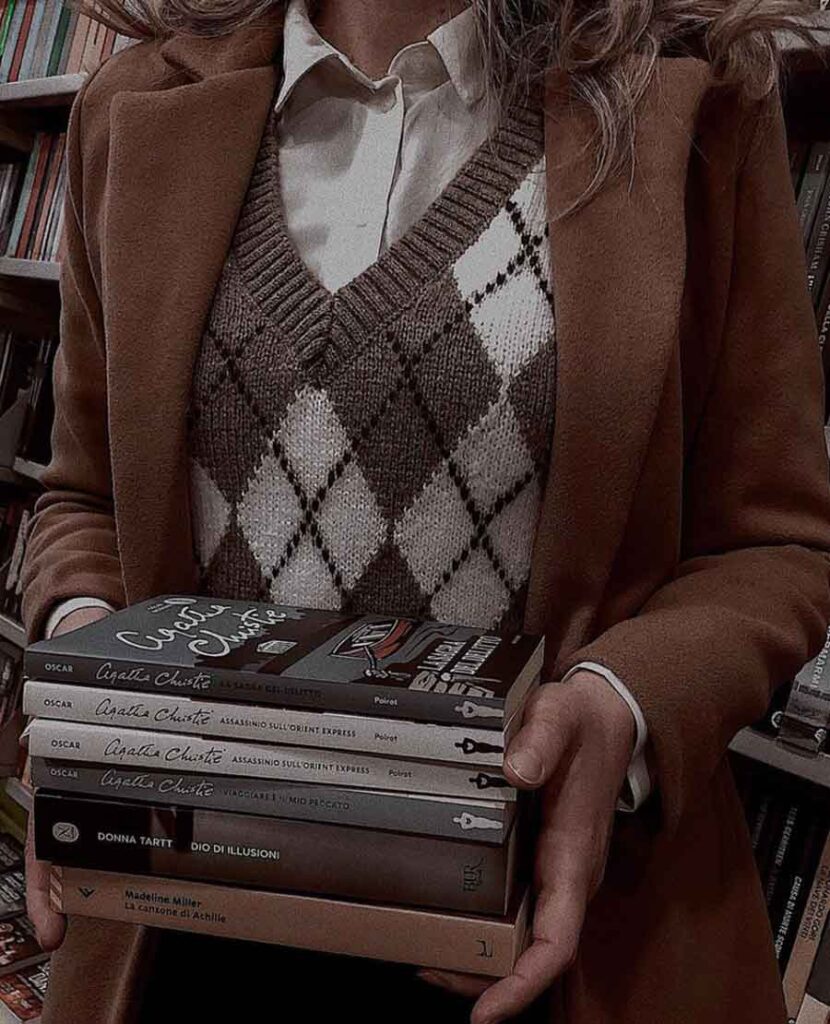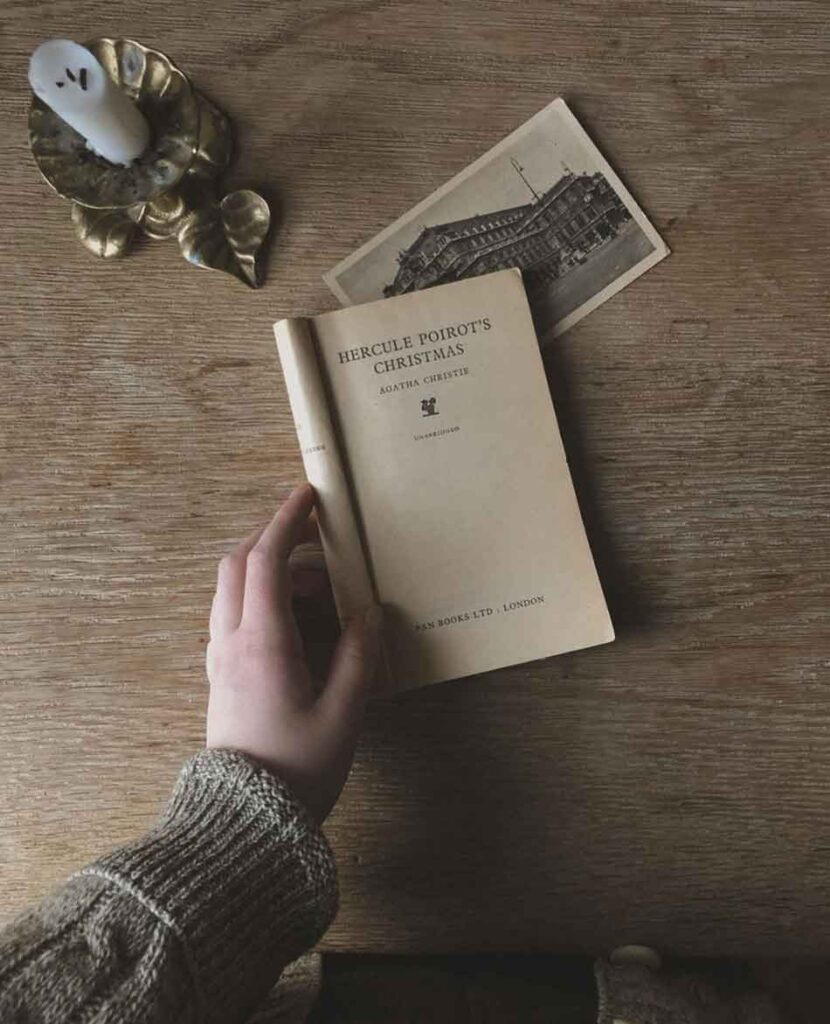 If there was an obligatory book to read before entering the ¨dark academia club¨, it would be this one. Spooky/creepy vibes, psychological thriller, greek literature references, academic environment, and New England are some elements that make this a dark academia mystery book favorite. Although this black cover is the most popular on Instagram, I could find it only on Walmart. The other links are for a light, greek inspired cover edition.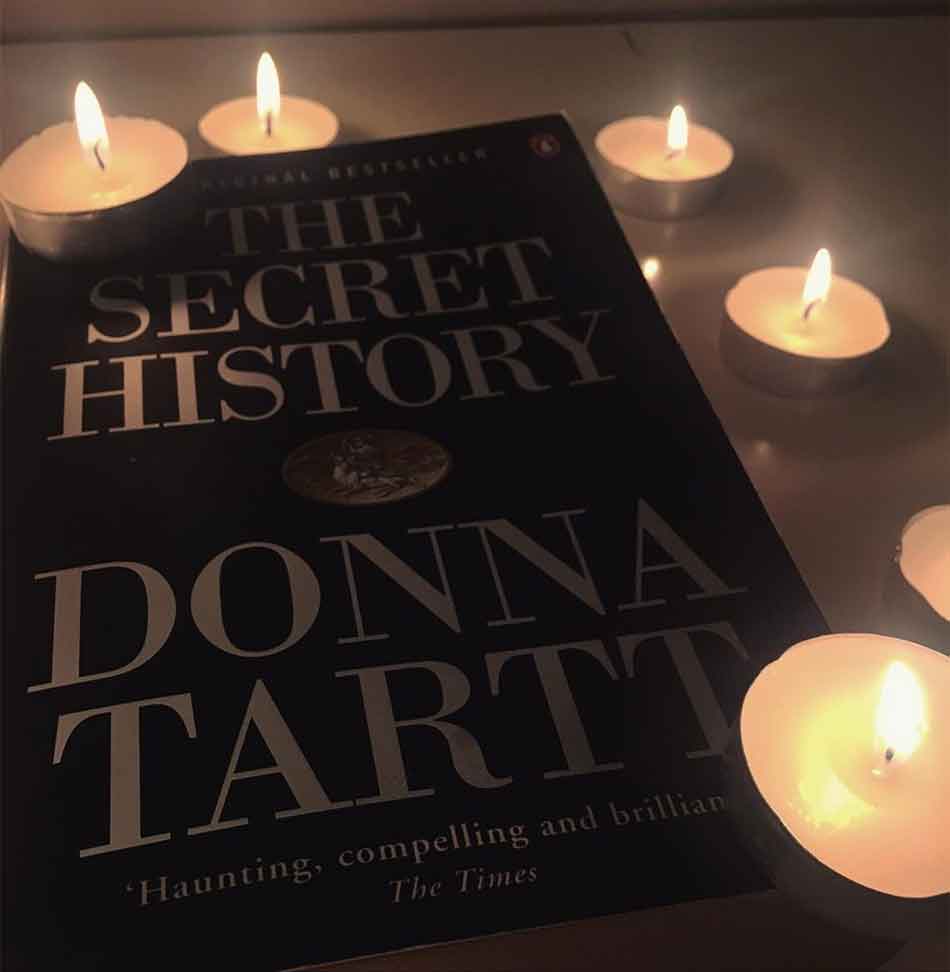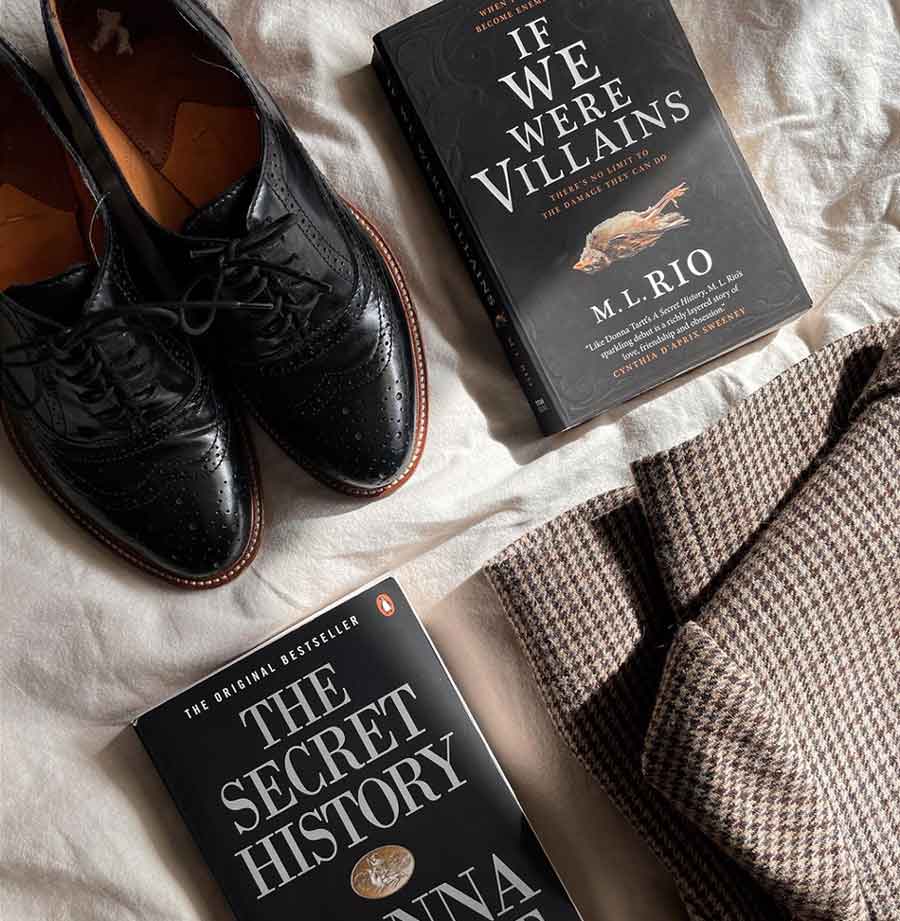 "Beauty is terror. Whatever we call beautiful, we quiver before it." ―

THE SECRET HISTORY, Donna Tartt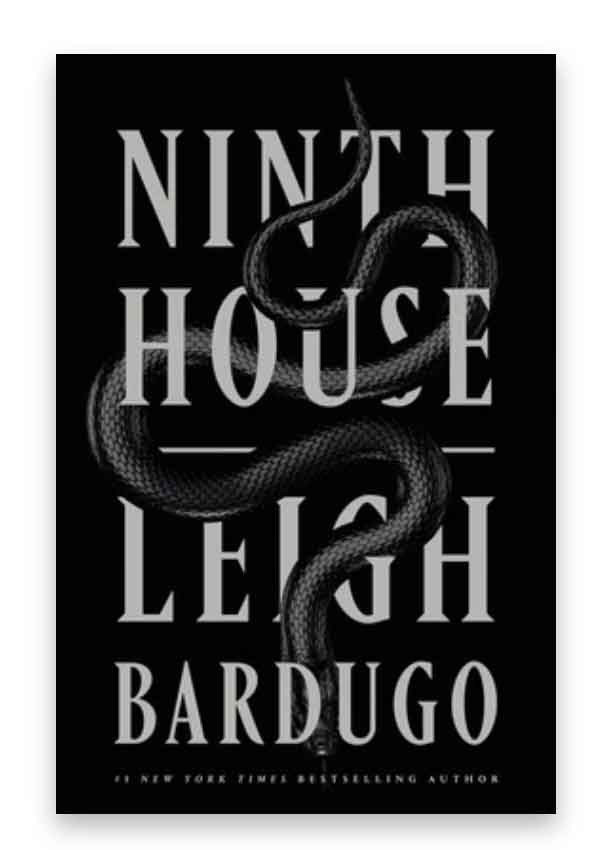 Leigh Bardurgo, is most known for her Grishaverse fantasies, especially Shadow & Bone and Six of Crows, which inspired the Netflix show ¨Shadow & Bone¨. Ninth House is a new universe full of dark academia, fantasy, mystery, and a Yale Secret Society. Ok, Leigh, I must admit I am not a huge fan of the Grishaverse trilogy, but I am super curious about this one.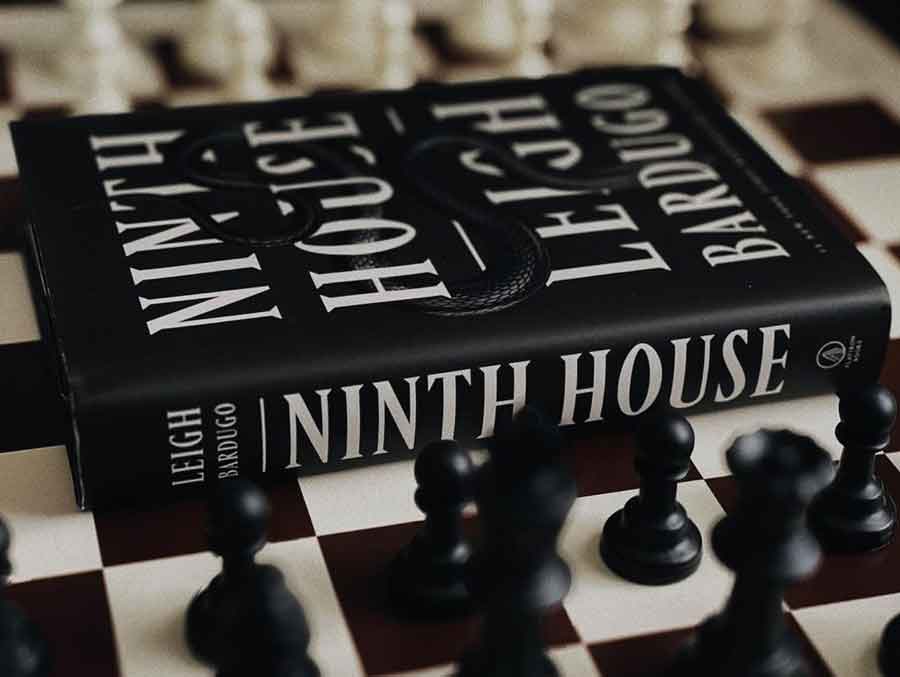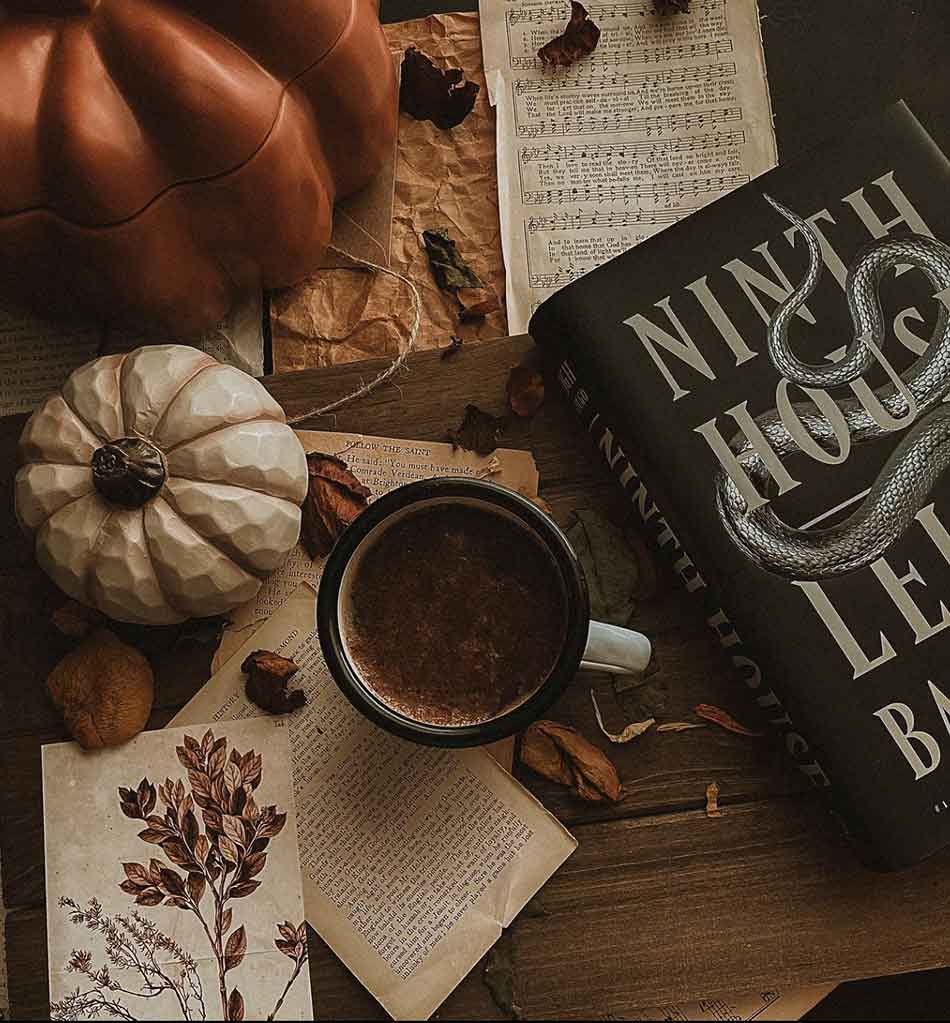 ---
Of course, there are many more mystery books in the market, but these are the most popular in the dark academia subgenre. If you have any recommendations, please leave them in the comments, and I will be glad to add them to the post.
The Mood Guide is a buying guide different from what you are used to. We don't only create generic ¨the best ¨lists, but we always consider the question ¨this is best for who ?¨, using visual aesthetics, pop culture, and storytelling as a foundation.
If Dark Academia is your aesthetic, you may like to check on our complete dark academia guide. If you love all the academia vibes but not its gothic characteristics, check out our light academia guide. Here for all Aesthetic Guides.