Wild, untamed, and possessor of a fiery spirit, the wolf is a unique and special creature of the wild forest life, and in honor of yesterday's super rare blue Boon, I decided to make a list of powerful wolf wallpaper ideas for iPhone.
Like witches and vampires, there are many legends and myths about wolves, being the human-werewolf transformation during the full moon the most popular one. Therefore, wolf-inspired wallpapers are amazing for Halloween-themed backgrounds as well.
Below, you will find all the options, from wolf photography to Halloween wolf wallpaper for your phone.
Wolf wallpapers for phone
---
Wolves just being wolves are the classic wolf wallpaper option.
Wolves in their natural habitat, the forest or the mountain will make your phone background filled with meaning.
The white wolf carries a mystic aura around it and also makes me think of Ghost, Jon Snow's Wolf in the Game of Thrones series.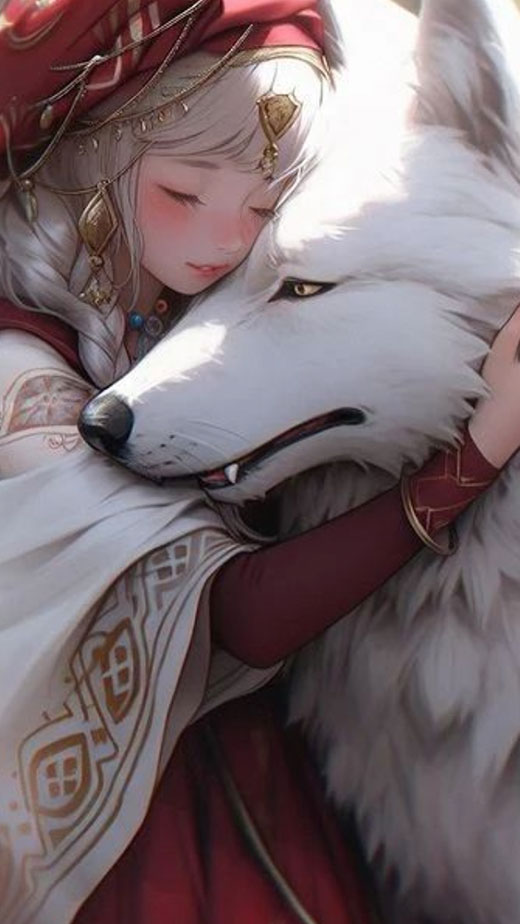 The wolf howling at the full moon is a powerful image to have as phone wallpaper. Wolves howl to the full moon in order to call their mates for the hunt in the moonlight, and, since the moon is also very associated with mysticism, and legends, the same happens with this iconic animal-moon iteration. Check out

The Most Magic Moon Wallpapers For iPhone (Aesthetic & Witchy Backgrounds)

.
Viking wolf wallpaper is gorgeous for a mix of Norse mythology and this beautiful animal.
These mystic and cool wolf wallpaper ideas with moons and stars are powerful.