Cabins, mountains, solitude. These three words pretty much define what Cabincore is mainly about. As with all the aesthetics, Cabincore also romanticizes the elements that compose a lifestyle – In this case, the adventurous fall-winter lifestyle, enjoying the coziness of an off-grid cabin in the wild.
For Cabincore enthusiasts, spending some time enjoying the comfy vibes of a charming cabin nestled in the woods feels more than just a vacation. For them, Cabins are a like magical gateway.
In all aesthetic guides I write, I like to point out that in the Mood Guide, unlike most of the big magazines out there, we don't perceive aesthetics as a fashion trend. As a geeky, introverted graphic designer myself, I fell in love with the aesthetics universe in 2018 because I immediately felt it was a great tool for self-discovery and embracing my authenticity.
Magazines X or Y may tell you that Cabincore is now a fall trend, but if you love escaping to a cabin in the middle of the woods and wearing flannels, if it truly makes you happy and fulfilled, then Cabincore will always be a ¨trend¨ to you, regardless of what magazines dictate.
---
Rest, Relax, Recharge
---
I write an aesthetic guide not to put anyone in a fashion, or trend box, but to inspire people to find, through visual storytelling, their authentic selves.
So, in this post, I will break down the details of the Cabincore aesthetic for those who want to feel and understand a little bit more of this cozy, chili, and outdoorsy lifestyle. Enjoy!
What is Cabincore?
---
Mix adventurecore with Granola girl, but filter it to fall, winter, and cabins in the mountains, and we get the big picture of cabin core aesthetic.
Tent or house, it doesn't matter. The image of glamping in a forest, in the woods, or in a mountain with a view is the most appealing experience for those who are in the Cabincore mood
The aesthetic l The Cabincore aesthetic is visually represented by:
---
lonely mornings in a cabin dreamscape
treehouses
Chalet
A-frame Cabins
small wooden houses among pines
cozy winters in the forest or mountains
warm blankets and firepit outsit
off grid living
thick fog
cast iron stove
old furniture
winding roads
preference for places that are gently heated by wood fire stove
cozy, natural and rustic colors and materials, like copper, wood and wool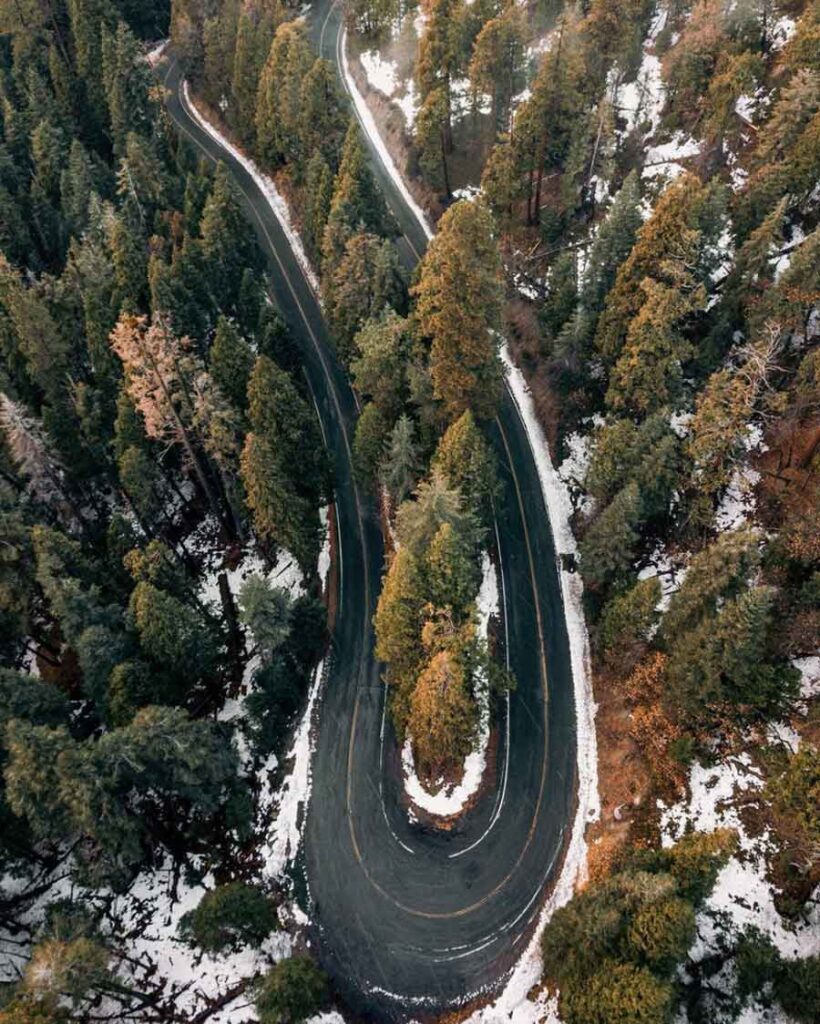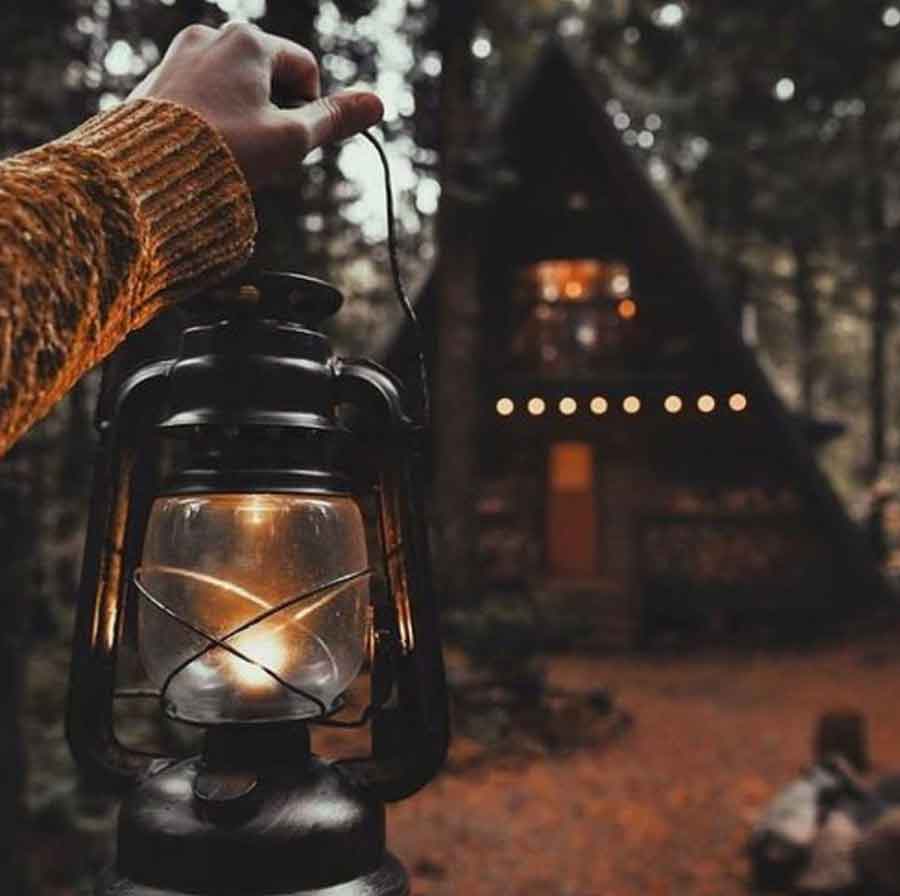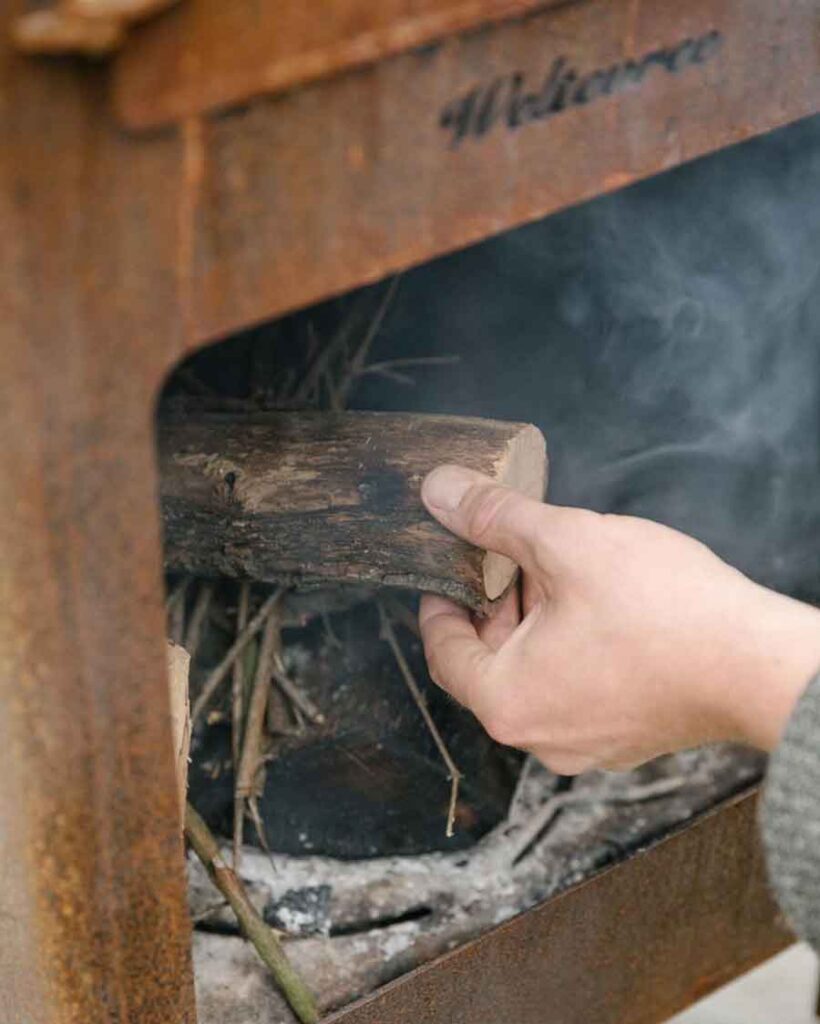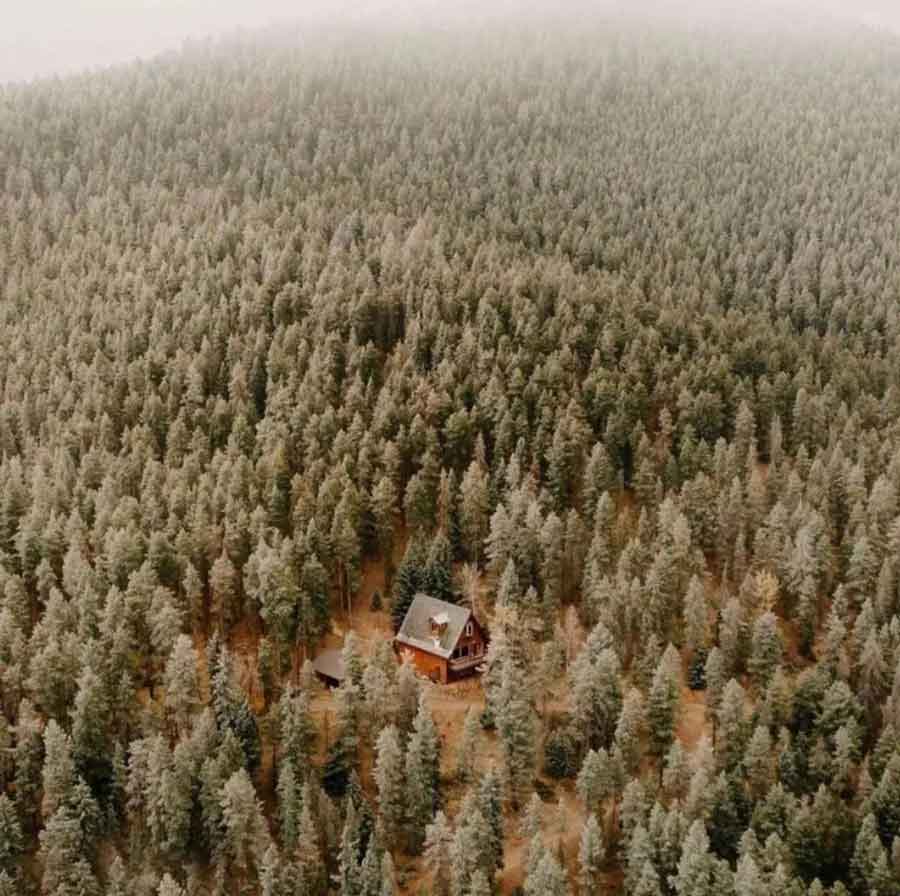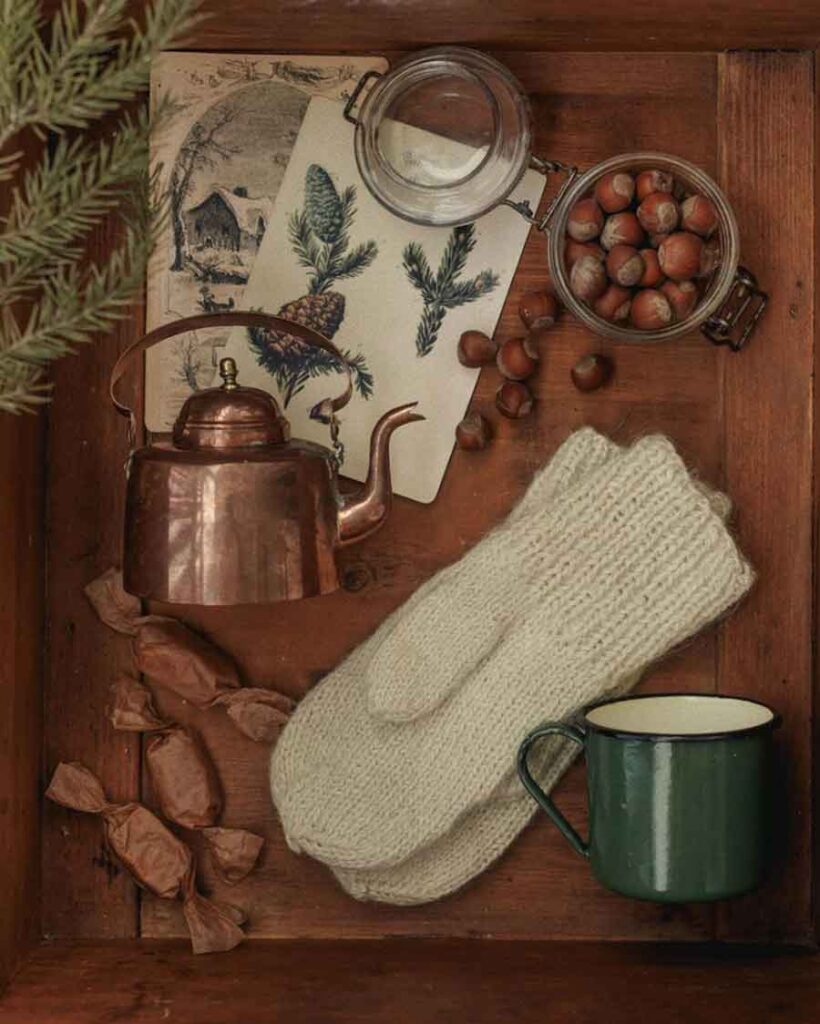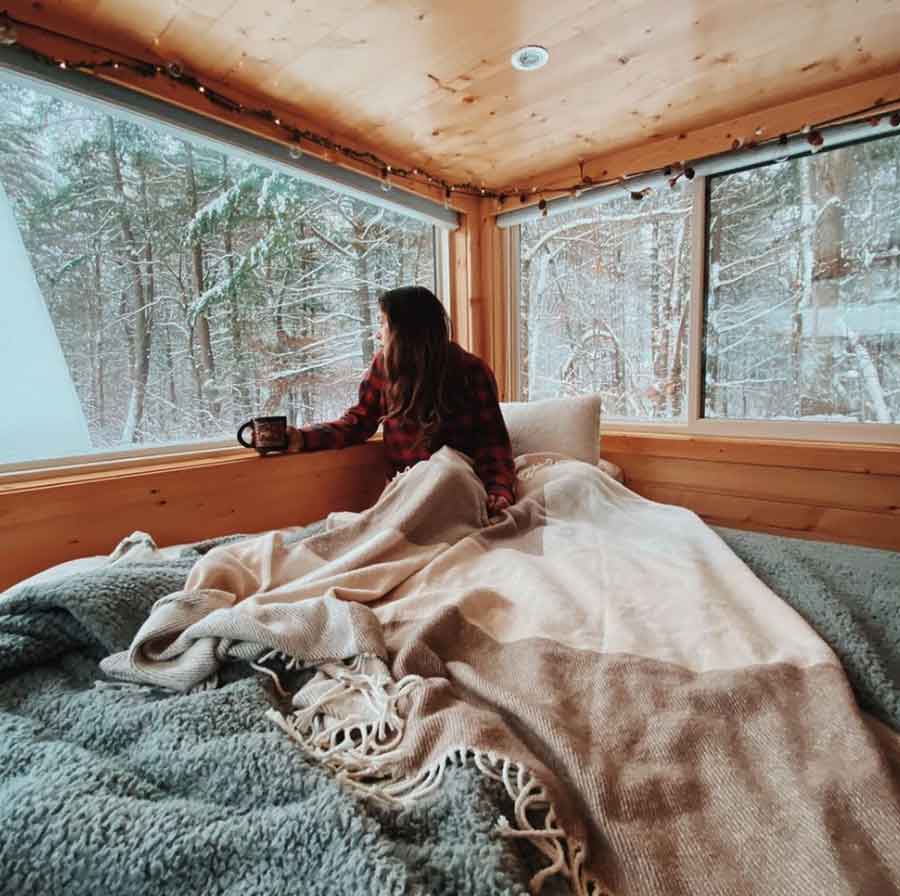 Cabincore: sensorial experiences
---
What I love about aesthetics is that we can almost feel the images. Below I will list sensorial experiences that fulfill the cabincore soul and that go beyond the limiting sense of sight that we can reach through Instagram.
the comforting smell of old leaves
the powerful smell of damp earth after the rain
the cozy crackle of the fire mixing with the intriguing whisper of the wind
truly enjoying fresh coffee smells
appreciate the unique and clean colors of golden mornings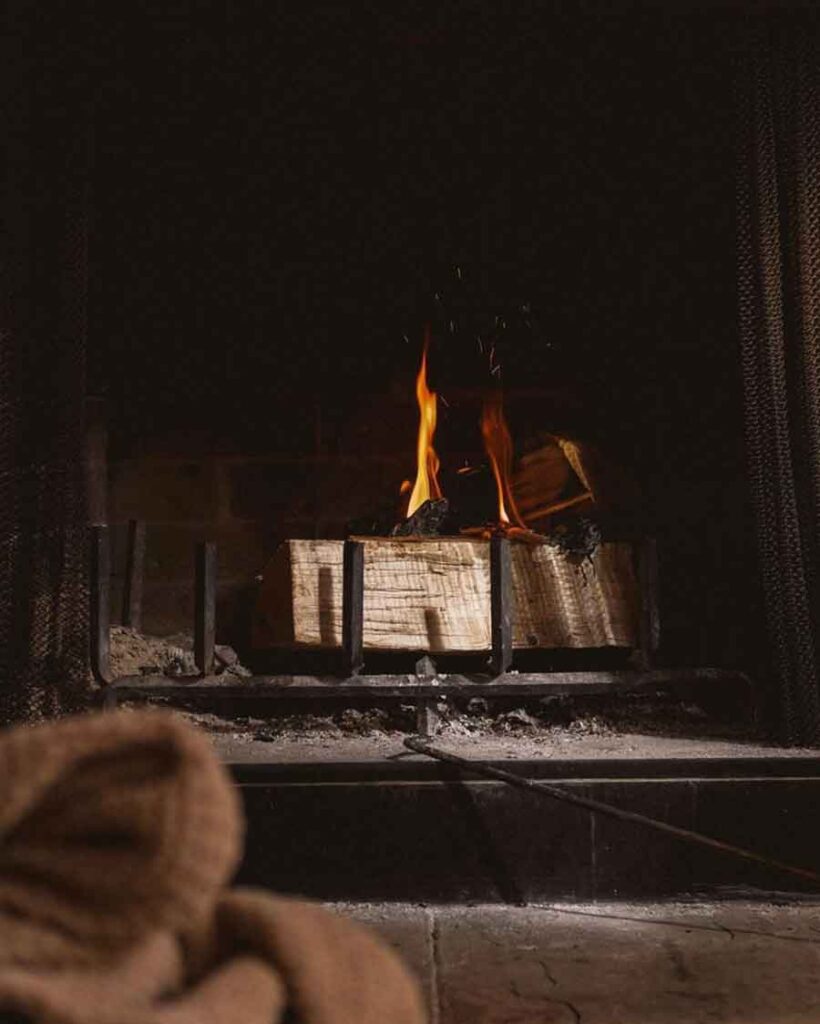 The Cabincore Girl personality:
---
Needs moments of solitude and silence,
feel safer in the middle of nowhere in a cabin in nature than in the city
scapes to nature to unplug and reconnect
supports small fine business
keeps a handwritten journal
self isolates herself, tucked away in the mountains
preference for hand-build cabins and stuff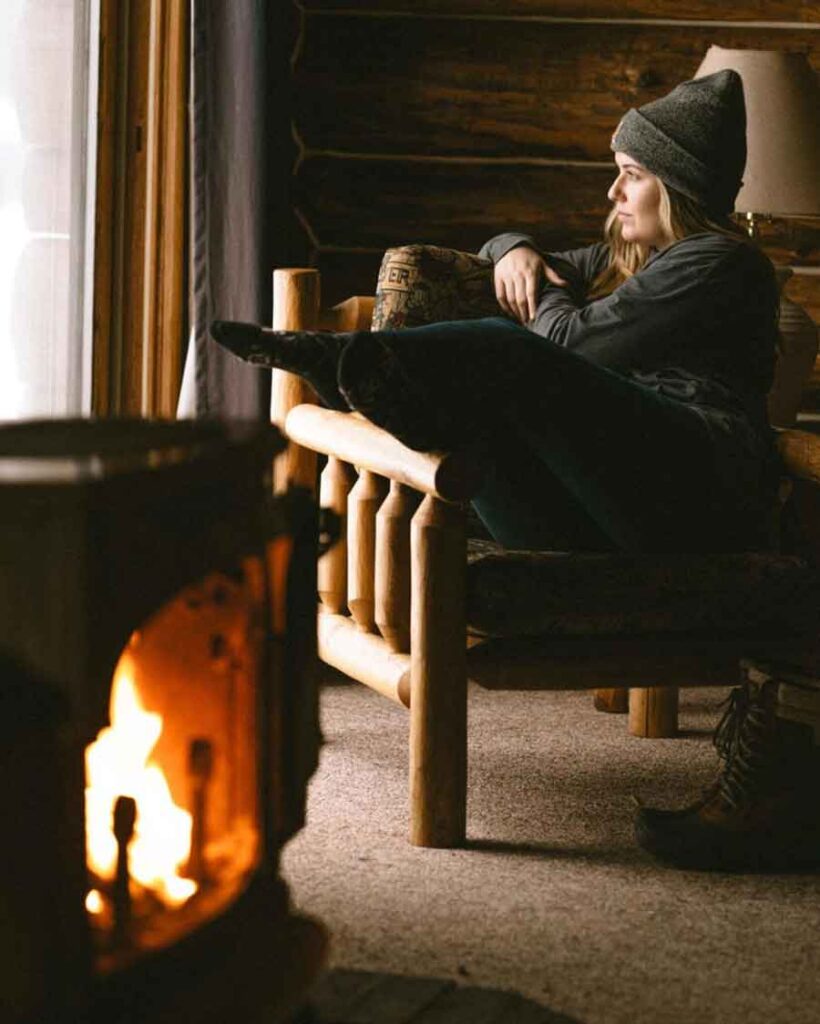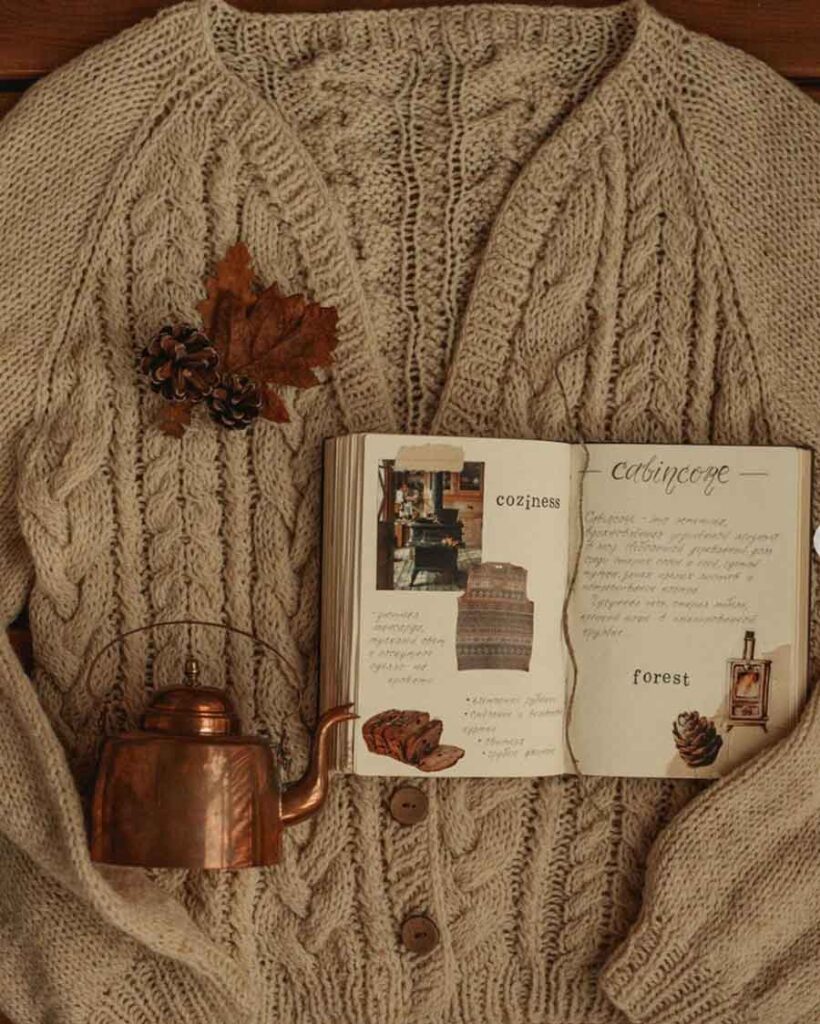 The Cabincore Girl activities and hobbies:
---
brewing coffee in an open fire
spending some me time in a slow-comfy cabin
gardening
glamping
travels to nature to recharge every chance she gets
makes her food on a wood stove or open fire
just sit on a hill and appreciate the power of nature
grab a sweater and pick up a chair around the fire with friends
days on the lake and nights at the campfire during summer
drink strong black coffee in a mug (especially an enamel mug)
roasting hot dogs and marshmallows in the fire
snuggle by the fire reading a book
home baking comfy food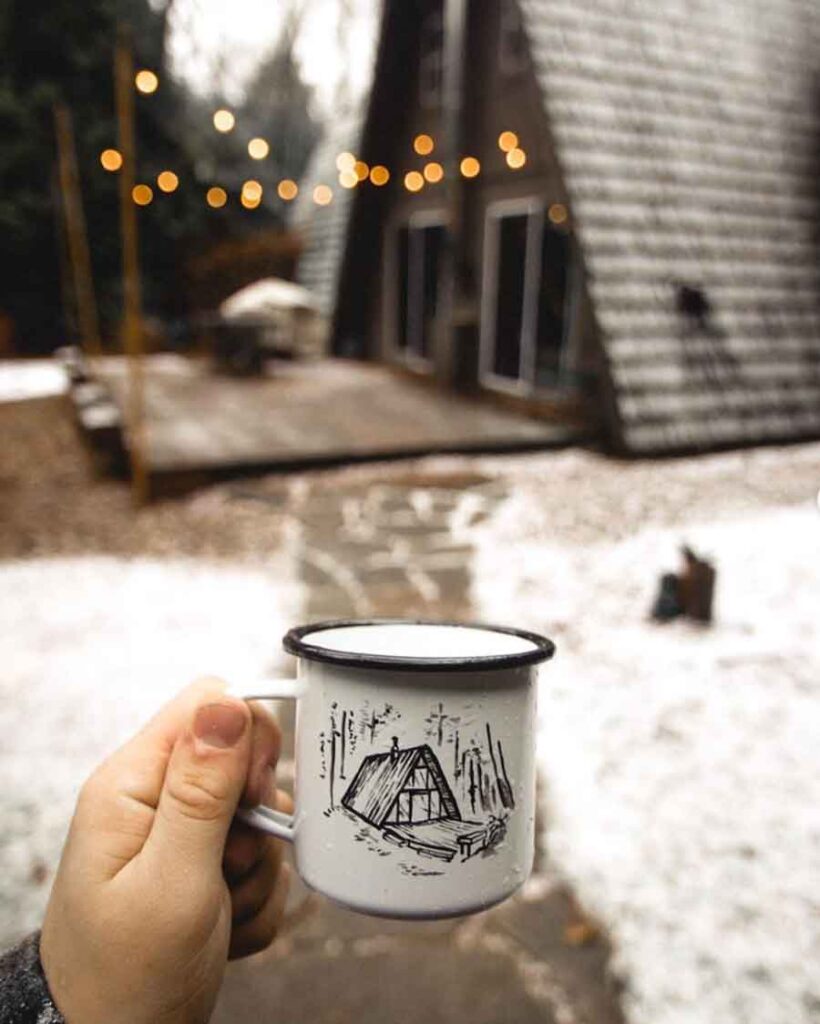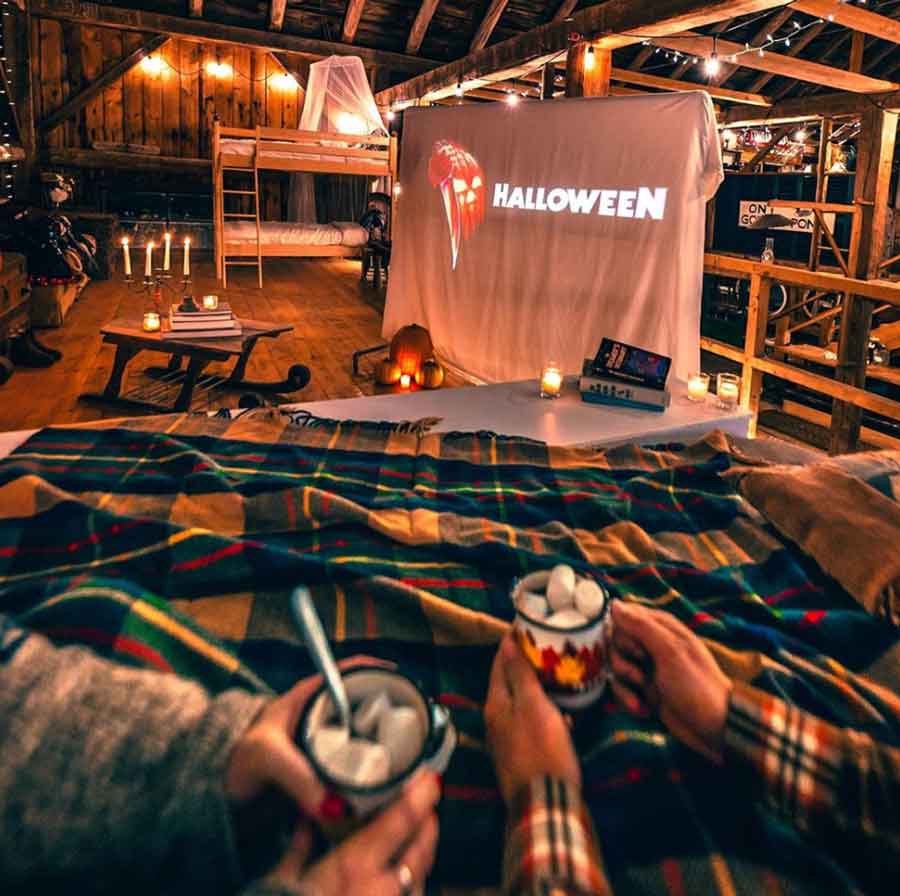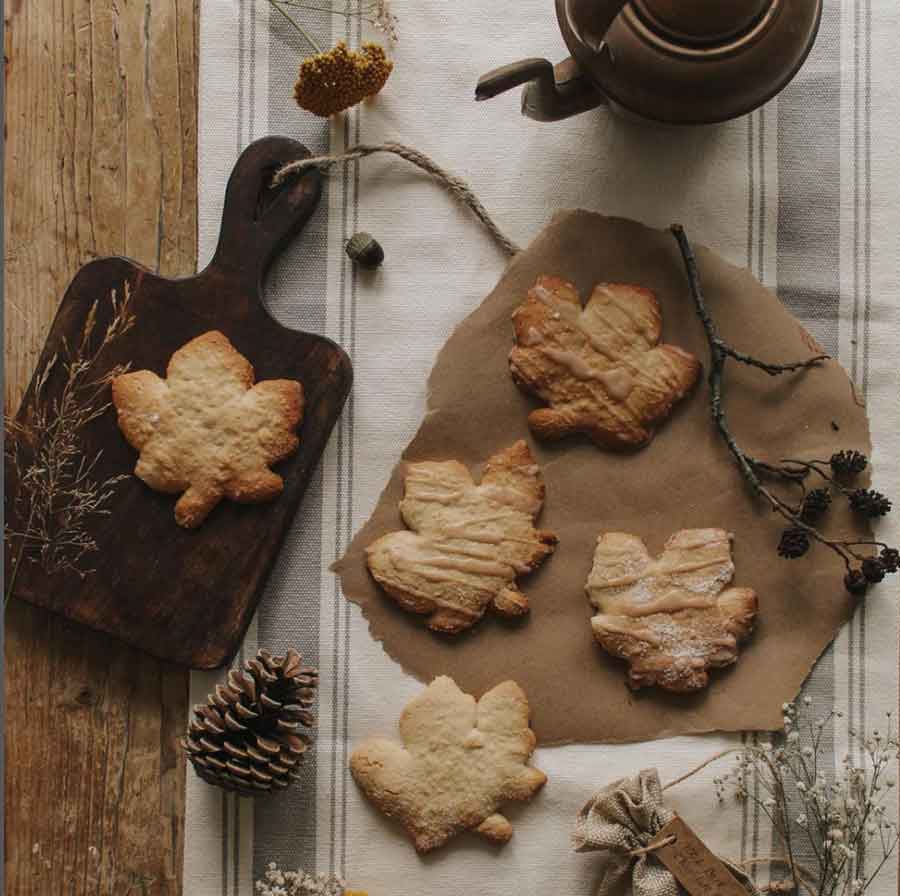 How to feel Cabincore? Getting the Cabincore Mood:
---
This is a lifestyle for those who actually love nature, and even if this is not your case, but for some reason, you find this aesthetic appealing, you could consider renting a safe cabin in an Airbnb with a friend or making hot cocoa on a rainy day in the oven, or growing an herb garden at home. These are simple things that will help you cultivate a connection to the simple simples and nature and evoke a bit of the cabincore essence without the need of going too wild.
Cabincore decor
---
A rustic and dreamy paradise to settle down in a serene environment. To achieve this mood, the dim light of light bulbs, rural and rustic attributes, old furniture, and vintage decorations are essential.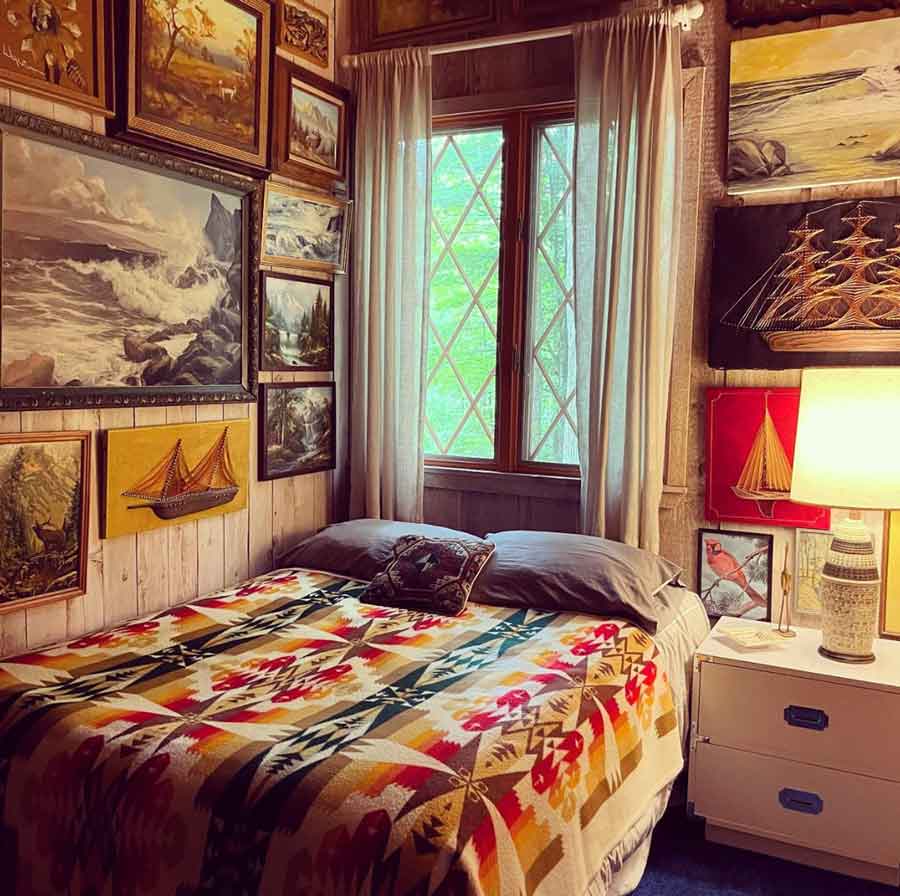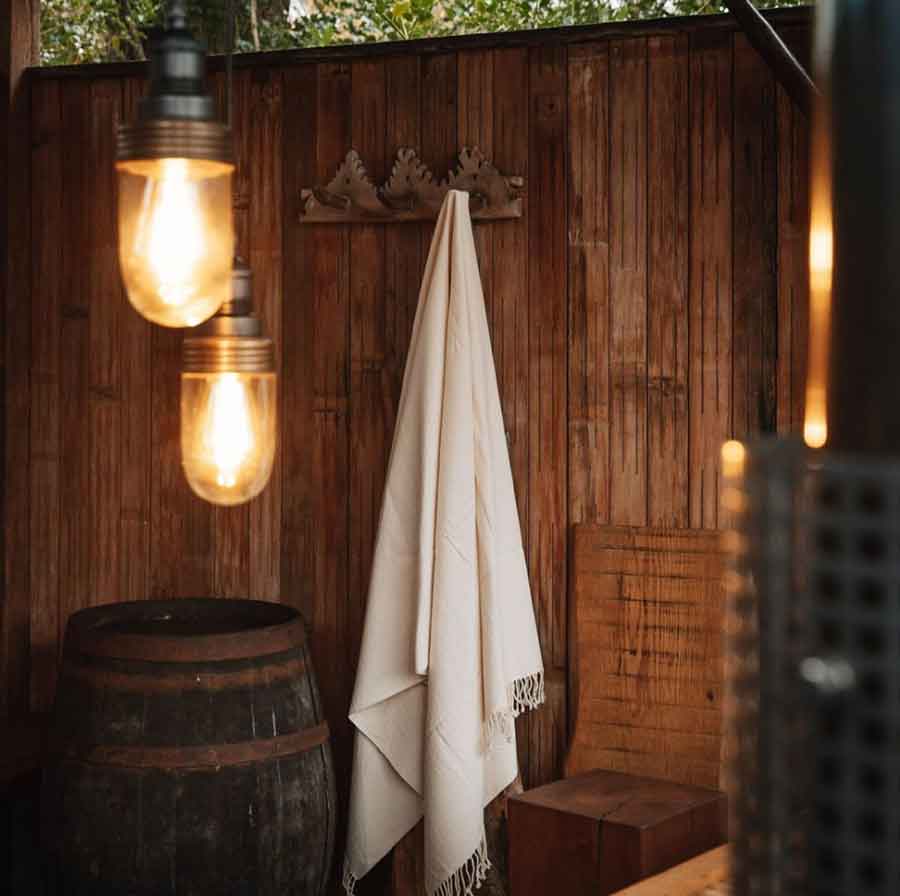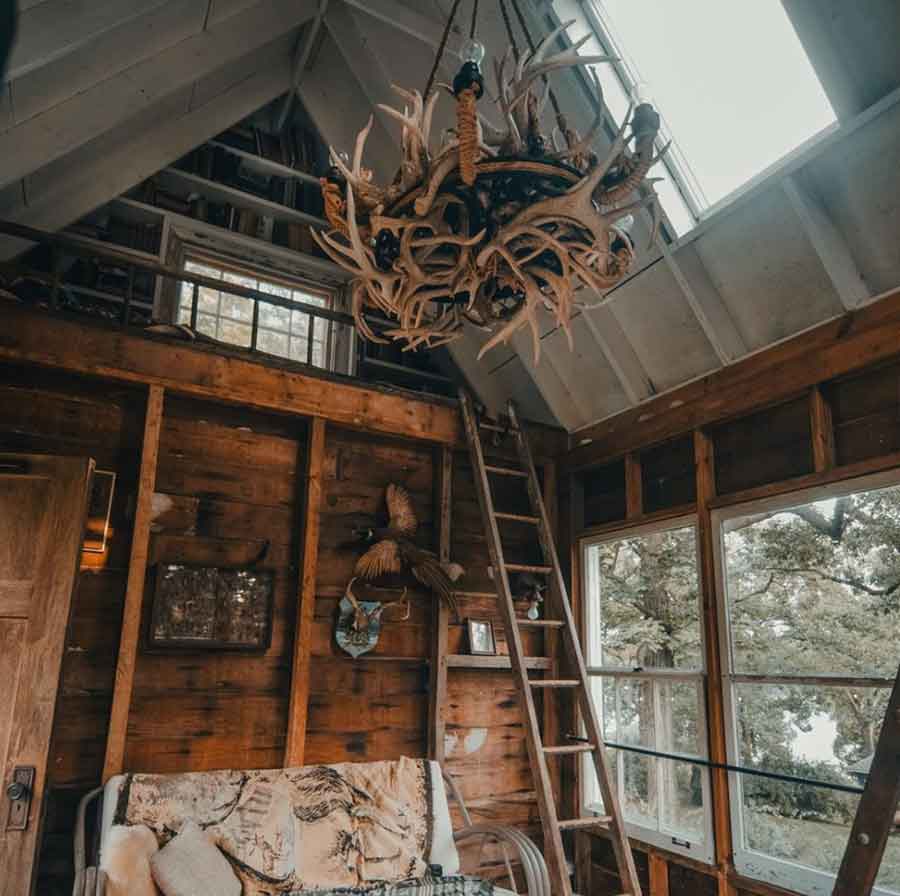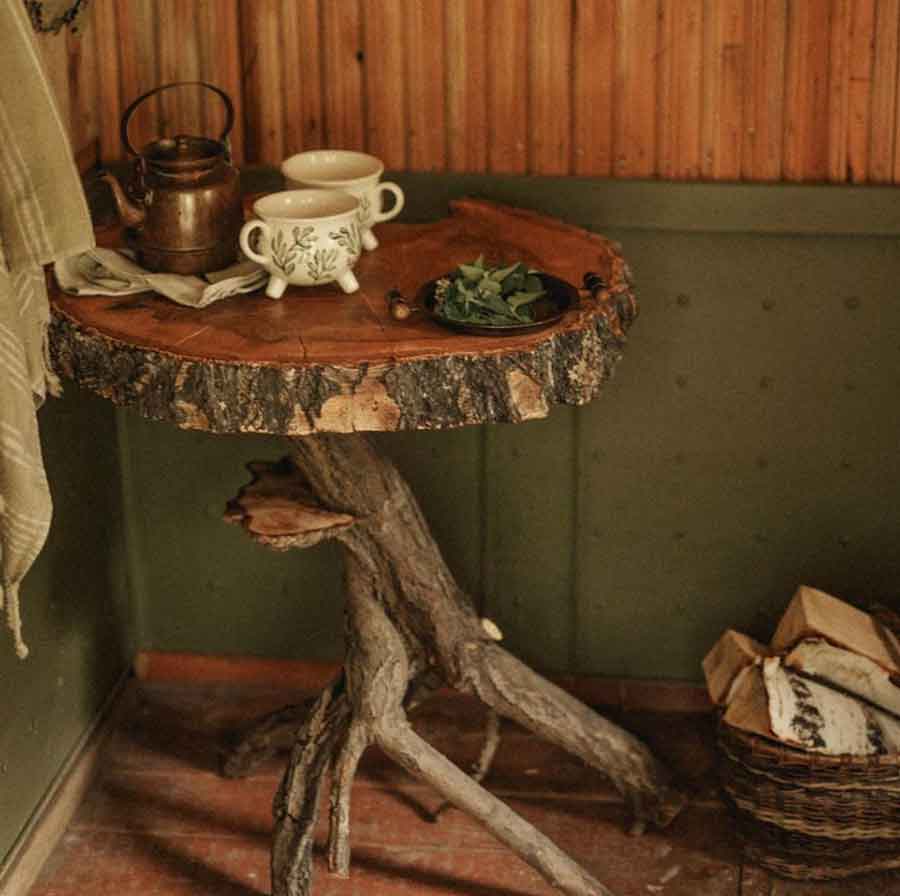 Related:
Antler Chandeliers that Wild Souls May Love
Ceramic, iron and copper utensils for the kitchen and preference for sustainable and handcrafted goods and pottery.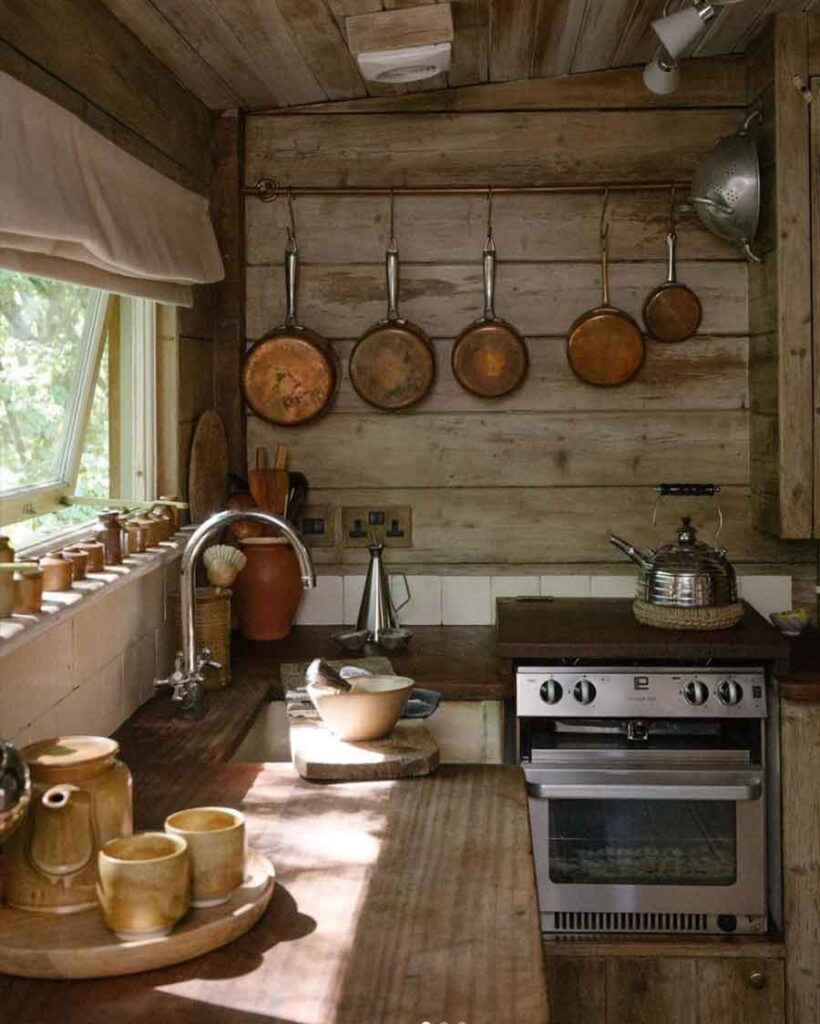 Warm Patchwork kilt on the bed, mushroom, leaves and woods in the details.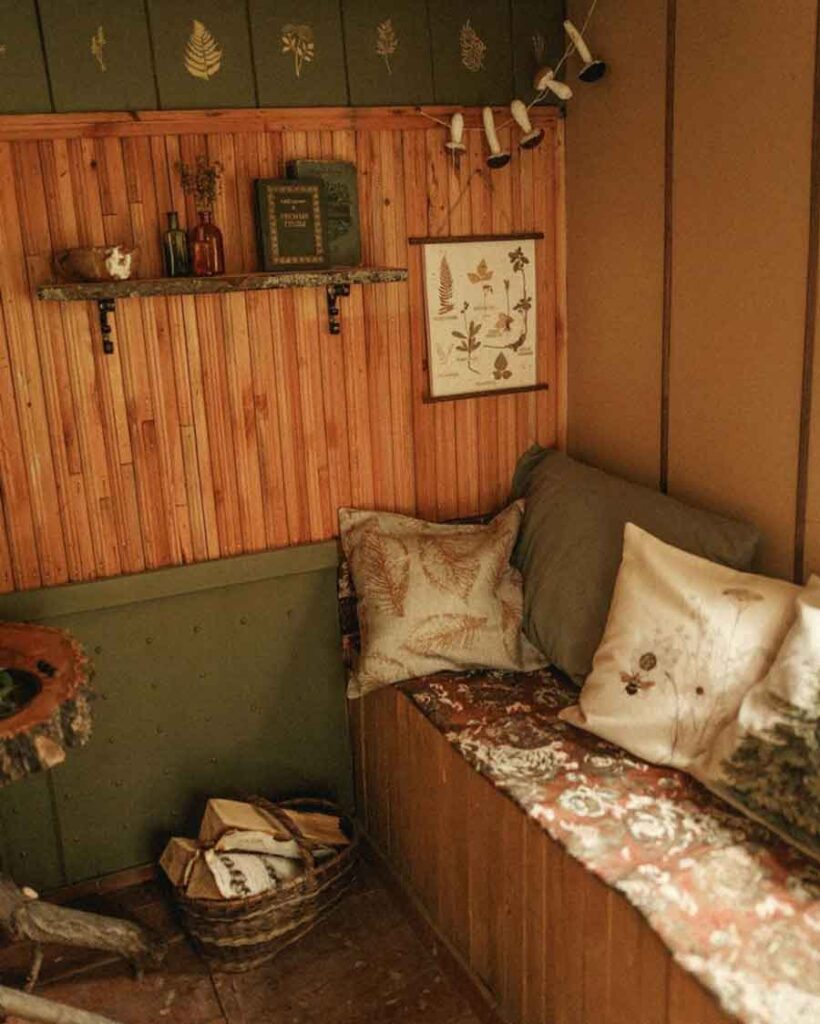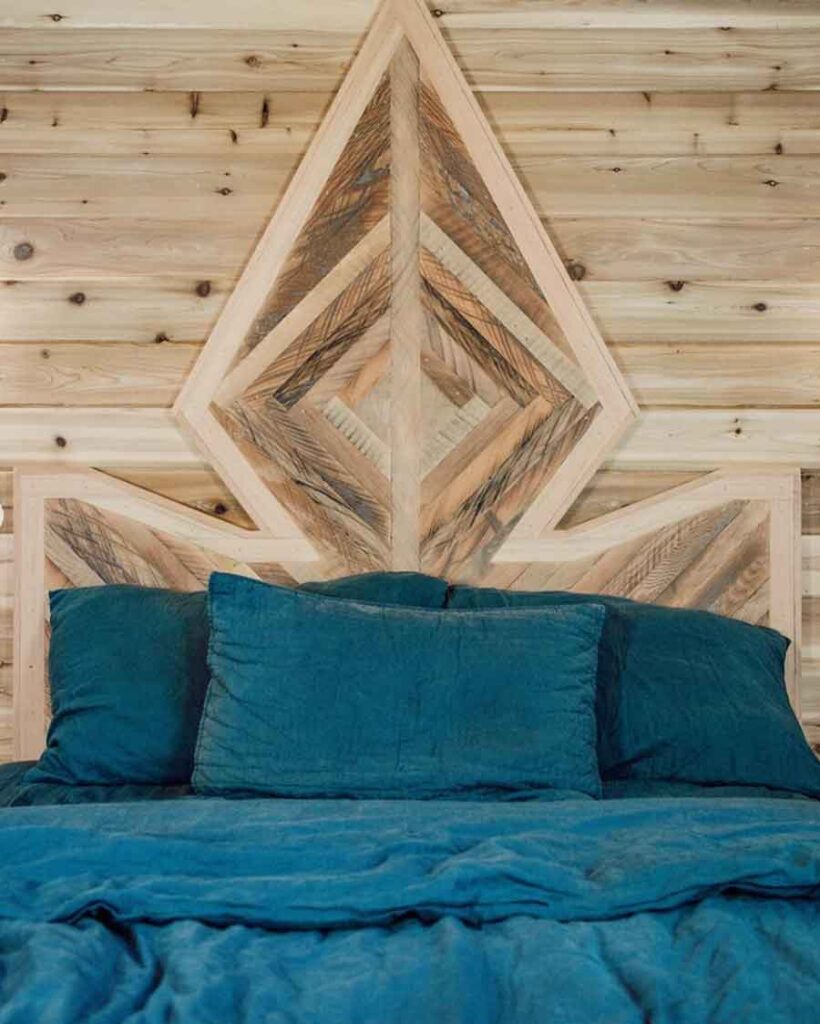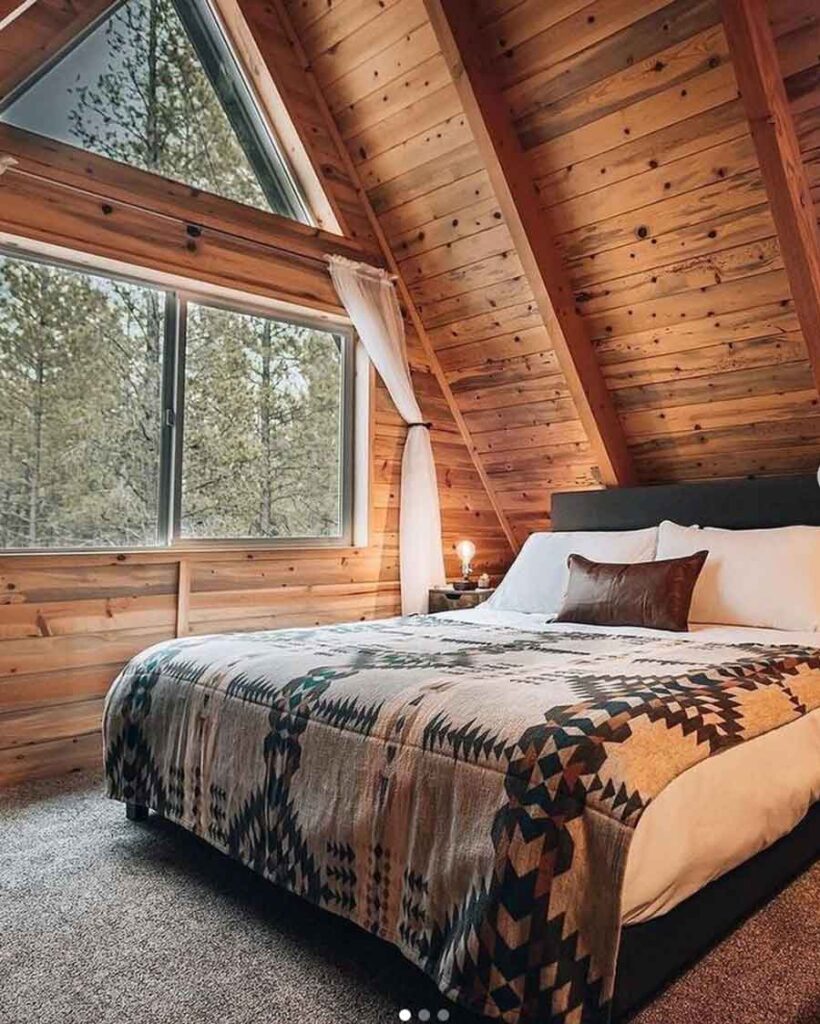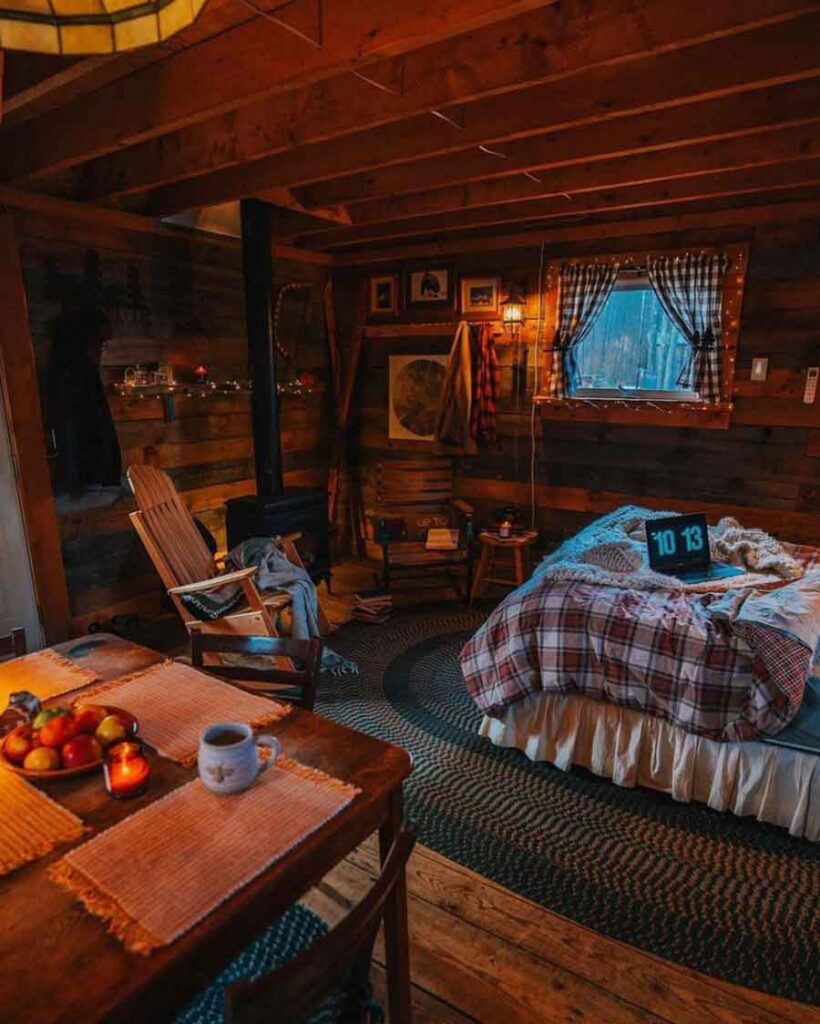 For small or big cabins, greens, and wood everywhere are essential to creating a cabin aesthetic vibes.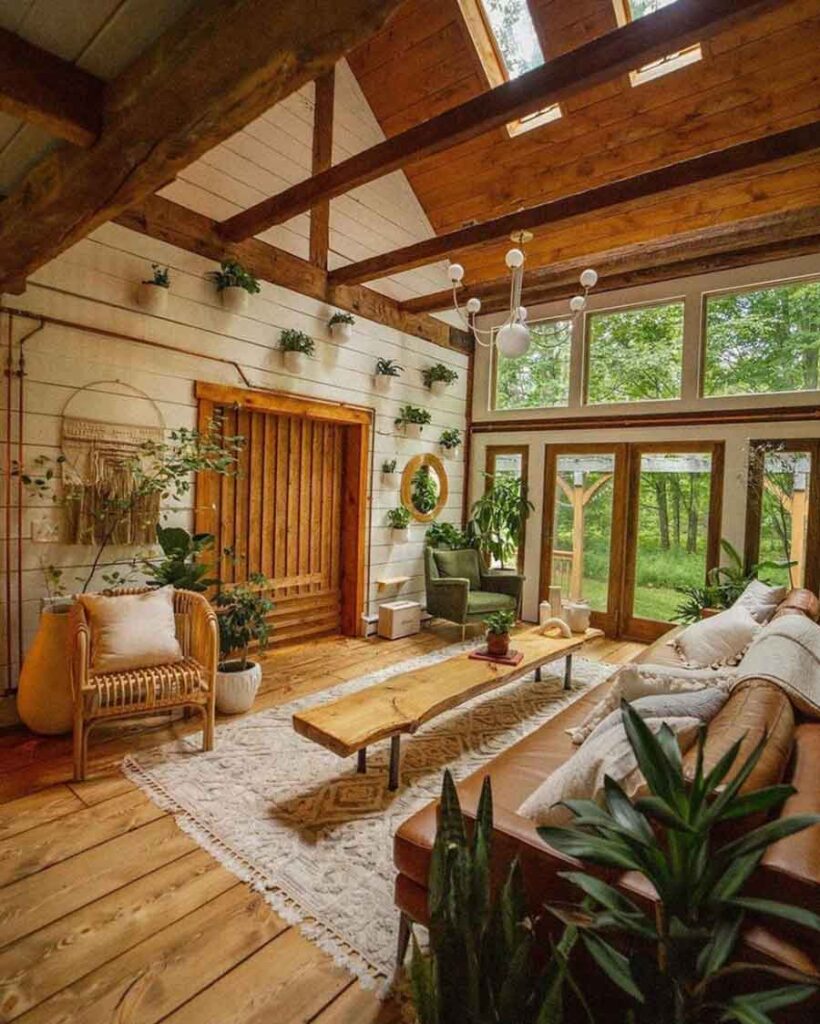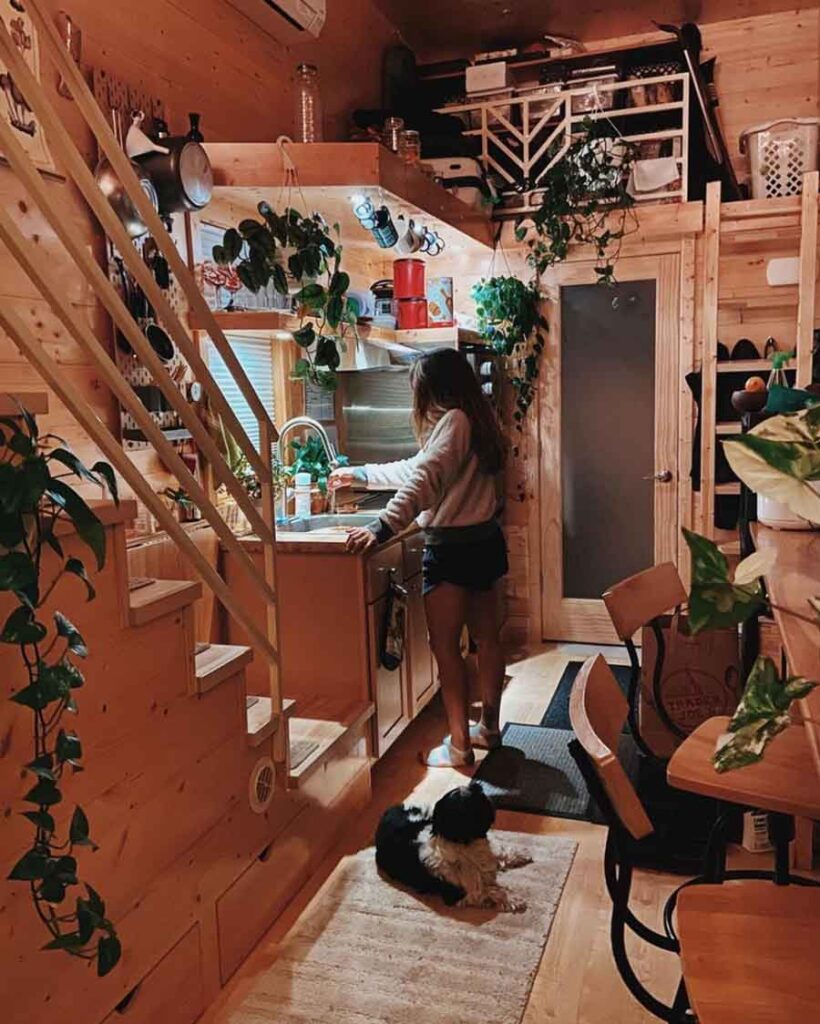 Cabincore Fashion
---
big flannel shirt is her jeans and shirt.
checked bomber jackets
brown boots for long walks in the woods,
corduroy jackets and pants
all jeans outfit
beanies and hats
comfy sweaters