When I think about Summer dinner ideas, the first thing that comes to my mind is a picture of me on a coastal city in Europe, maybe Positano, Italy, wearing a light linen dress, feeling the warm kiss of the 8 pm European summer sunset on my tanned skin and enjoying a healthy, fresh, homemade and aesthetically pleasing dinner while having a glass of white whine after a hot day by the beach.
Maybe you are looking for an easy and quick summer dinner recipe and don't really care about its aesthetics.
But if this is your first time on The Mood Guide, I will quickly example to you that on this blog we always think about the senses before writing anything.
We believe that for buying clothes or choosing what to cook, most of the time we first look and feel if it will suit our taste or not.
---
The Best Linen Aprons for Men & Women Who Love Cooking
---
So, below I will list the most amazing and aesthetic summer dinner ideas that I have found after long research on the best recipe blogs on the internet.
Summer dinners must be thought of for hot days, so the l,ighter, healthier and away from the oven, more pleasing will be dinner experience (and how your body will react after dinner).
Tip: Salad, avocado and fresh herbs are the top ingredients for summertime dinner recipes.
Summer Dinner Ideas
Some of the options below are vegeterain and vegan. some are not. I will create a delitious summer dinner menu with my favorite recipes. From easy and quick for lazy ones to most sophisticated for the passioned slow cook.
Sides and Appetizers
If you are hosting a dinner for family or friends, is likely that sides and appetizers are part of the sinner plan. If you will cook only for yourself, you can skip to de items below.
Feta cheese is a greek type of cheese that usually is a notable ingredient in light and healthy recipes.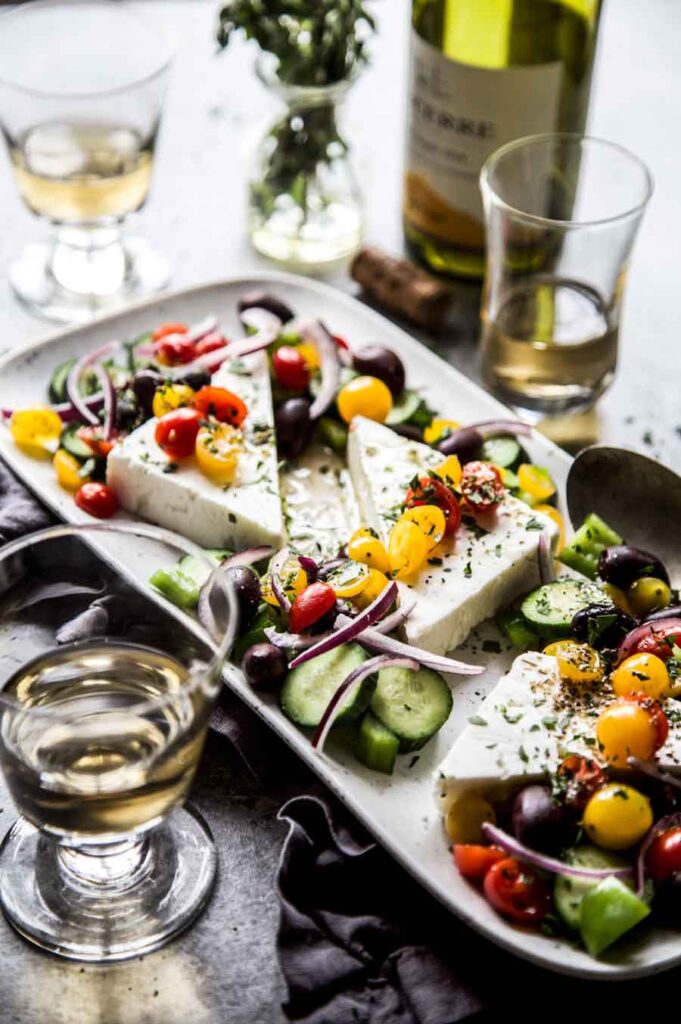 Want to serve an apperitive but is running out of time and creativity? This 12 minutes recipe may be the perfect choice.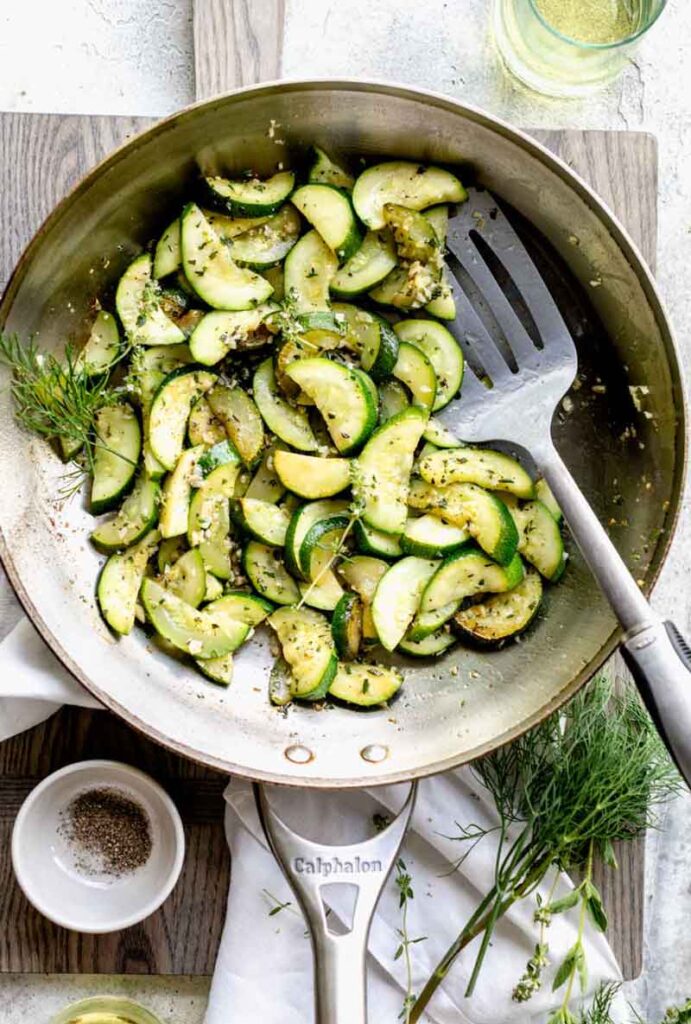 Salads
Salada are great as appetizers or main curses. There so many types od salads for inspiration o internet, and the pictures are so stunning that some of them are much more appealing to me than a burger.
If you think dinner recipes on the grill cannot be meat free, you are wrong. This crunchy yet juice romaine grilled salad is a delitious proof.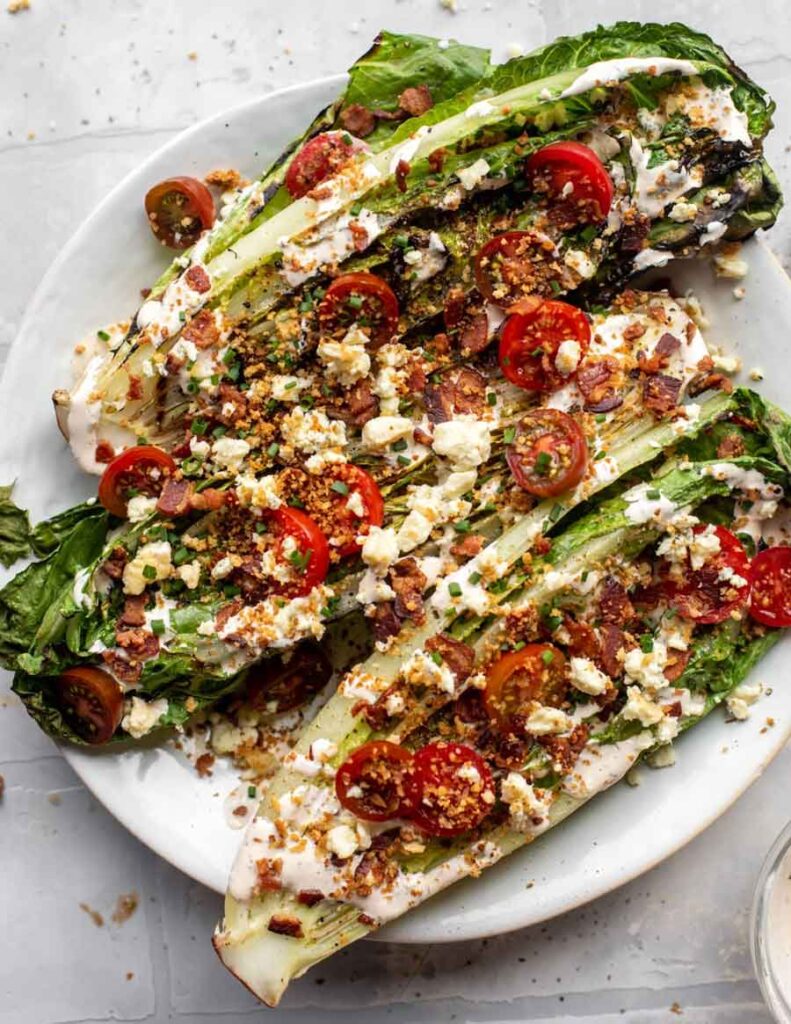 Vegan salad with lemon herb dressing. Chickpeas in place of the white beans are an alternative.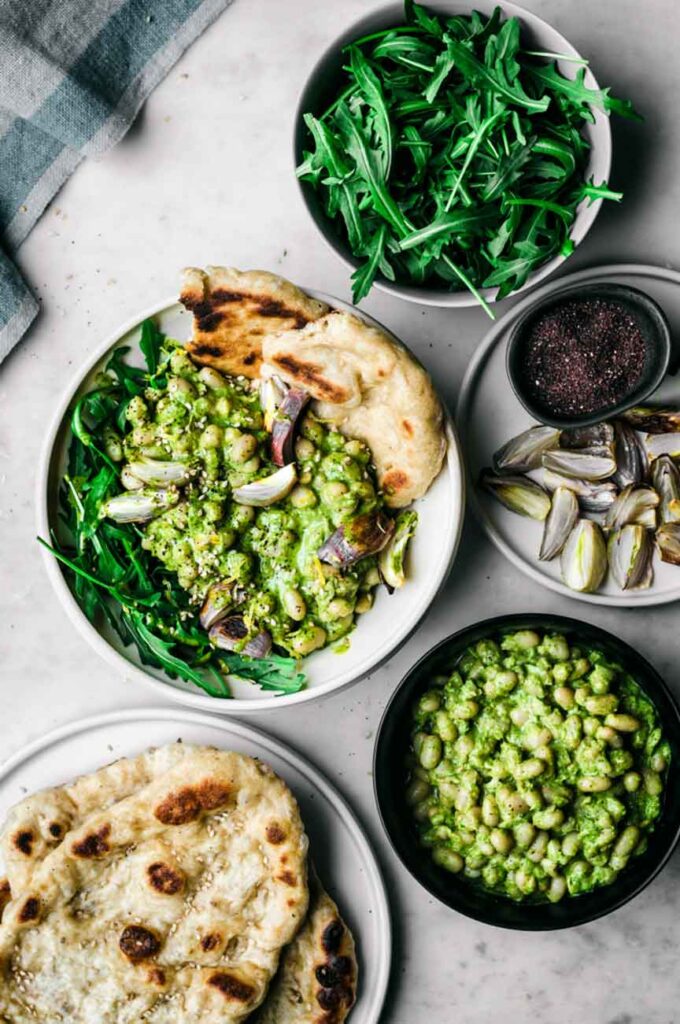 Pasta
It is hard to find someone who does not like pasta! There are so many options, shapes, spices and dressing to play with and create the perfect pasta for a summer dinner. Check some of my favorite ideas below.
Lemon and summer are a match made in heaven. Add pasta to it and you will have a simple and creative dinner recipe.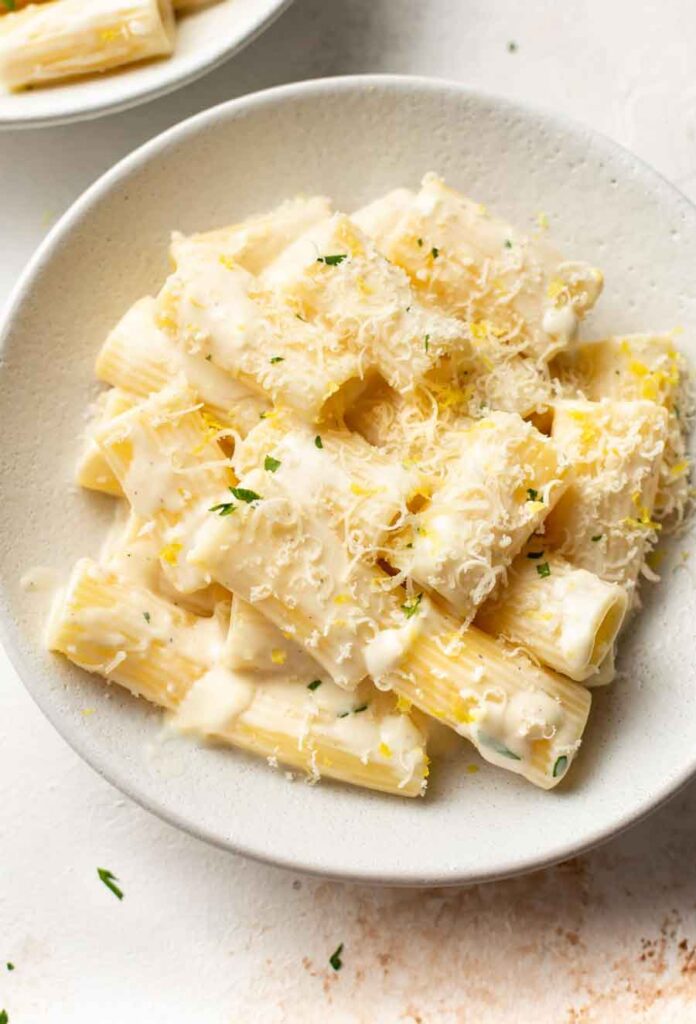 Simple, easy and delicious recipe for pesto and mushroom lovers.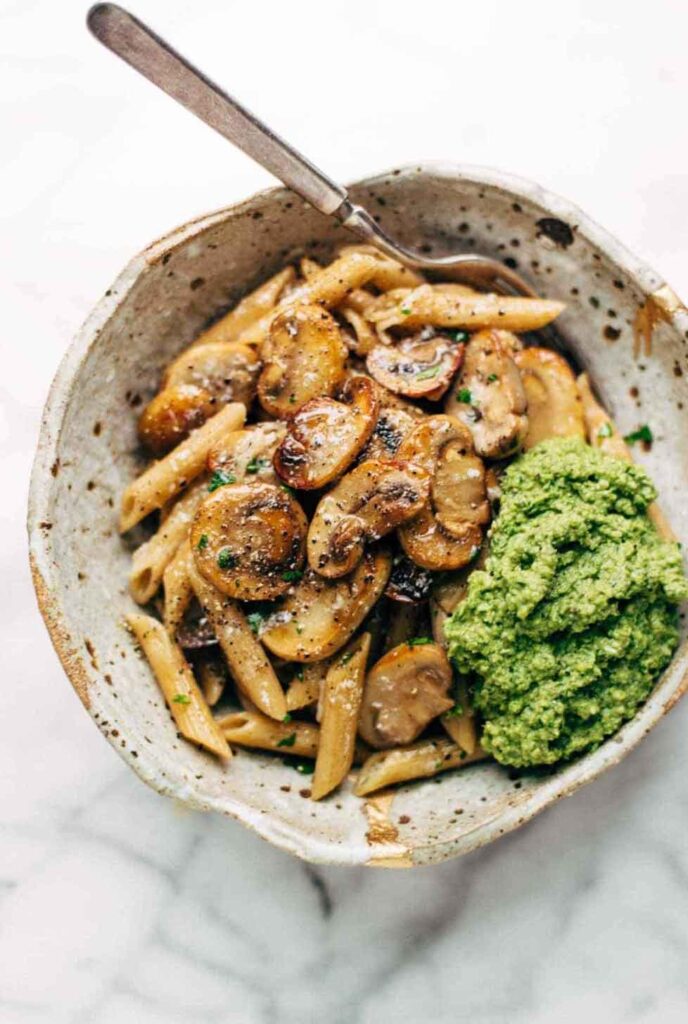 Pasta Salad
Not so light, not so heavy. A perfect match for a good wine and a hot night.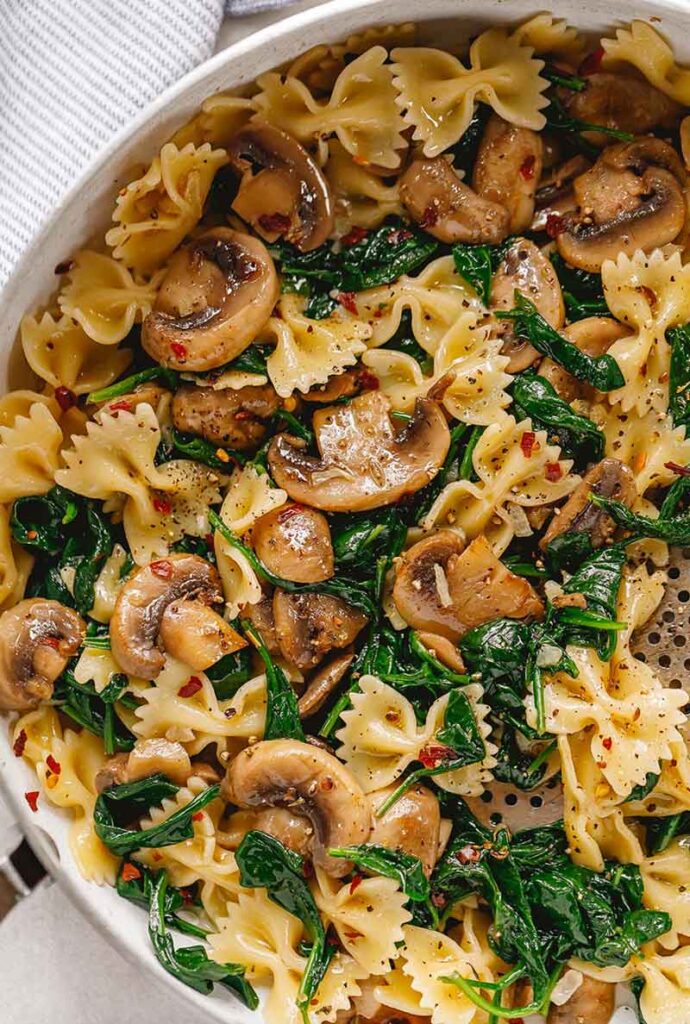 Chicken Recipes
Chicken is the right choice for a summer dinner because it is a slightly lighter meat to digest than red meat. Besides, it is super versityle.
Easy, creamy and mouthwatering. This one is a delight for mushroom lovers.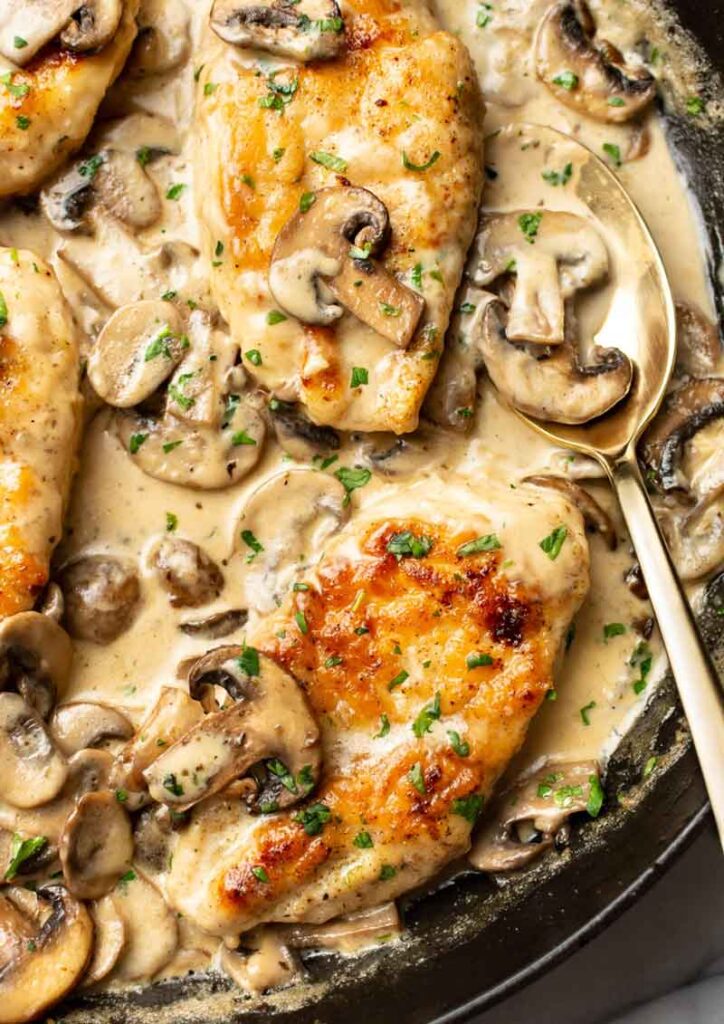 I am obsessed with Half Baked Harved wonderful and colorful recipes. I thing I would cook absolutely everything she does, but for this post I had to choose some favorites. There are som manu textures, colors and scents in this dish that I can almost taste it.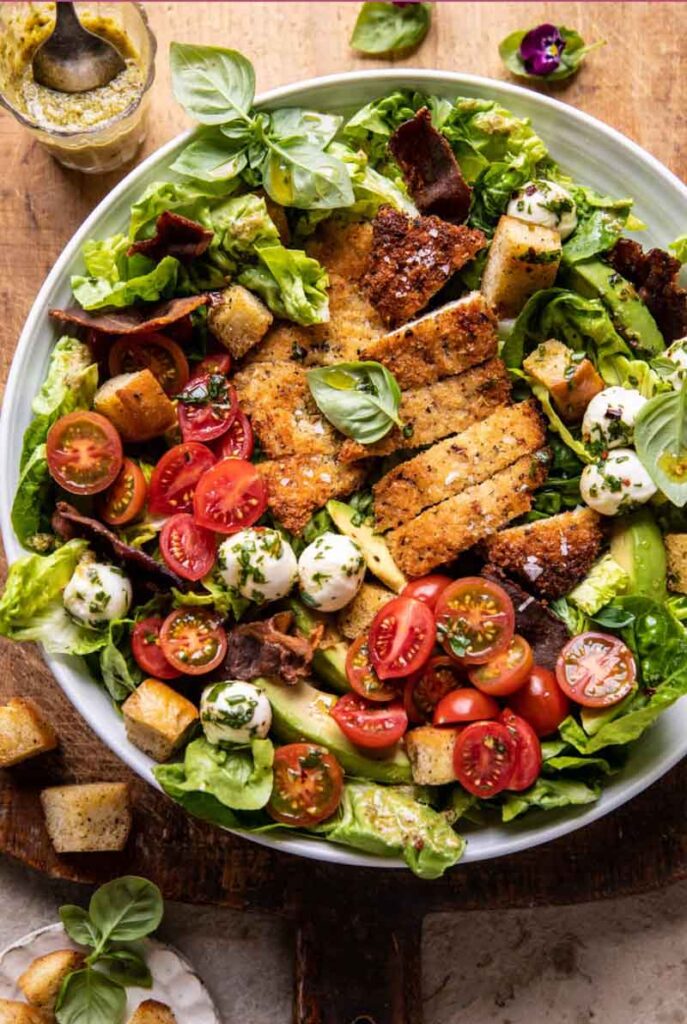 Other Summer Dinner Ideas
Although salad and pasta are the most popular dinner recipes, if you want something a bit more refined, you may find it in the options below.
Soft, creamy and crispy. That mix of sensationd that makes uns instantly happier at the first bite.
Risotto is a perfect choice for a romantic summer dinner.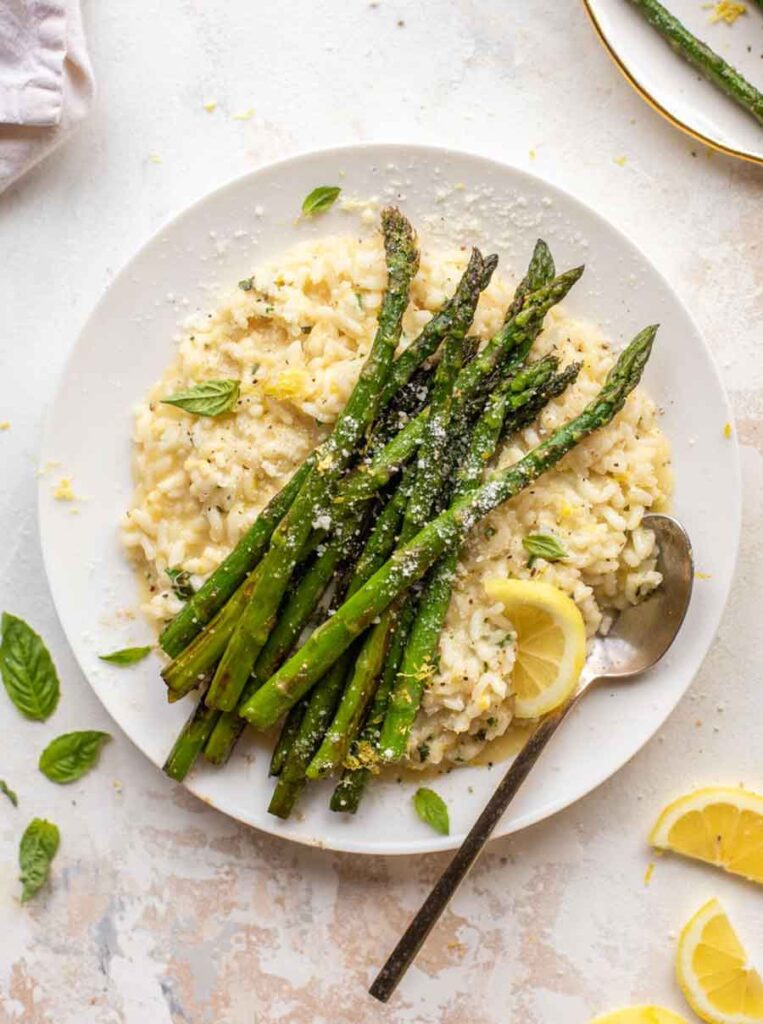 Extra tip:Unfortunately, when I wrote this post, I had no way of knowing if you are looking for summer dinner ideas for a dinner alone, with family or for a romantic dinner date. But as The Mood Guide is a blog about sensations and emotions that go beyond the product or the idea itself, I thought it would be useful to give a suggestion besides the recipe to create a summer dinner atmosphere in Positano even if you are having dinner alone at your house.
1- make the table with natural elements that provide a feeling of freshness and earthy vibes, such as linen tablecloths and ceramic dinnerware
Visit our Slow & Simple Aesthetic Home Decor Guides

2- flavored water with lots of ice is a great option to serve and refresh as well
3- wear light, linen clothes.