☾ Affiliate Disclosure: The Mood Guide celebrates women's moods and versatility. Even though we may earn a commission from some of your purchases, we encourage you to shop with the right intention. Focusing your energy on what you feel confident and comfortable in is empowering! ♥︎
---
The mermaidcore isn't exactly a new fashion aesthetic but with the very much anticipated launch of The Little Mermaid live-action, we are living a mermaid fever. For the Millennial, Ariel's story hits the core because only a few lucky ones never felt like they didn't belong in their original family, or never felt misunderstood or had to repress their wild instincts to fit in. For a long time, I misinterpreted Ariel's soul desire to explore a new world with a shallow "she is going after a man". It was never about that. I could write for hours about Ariel's hero's journey and how brave and strong-minded she is, but this is not the idea of this post.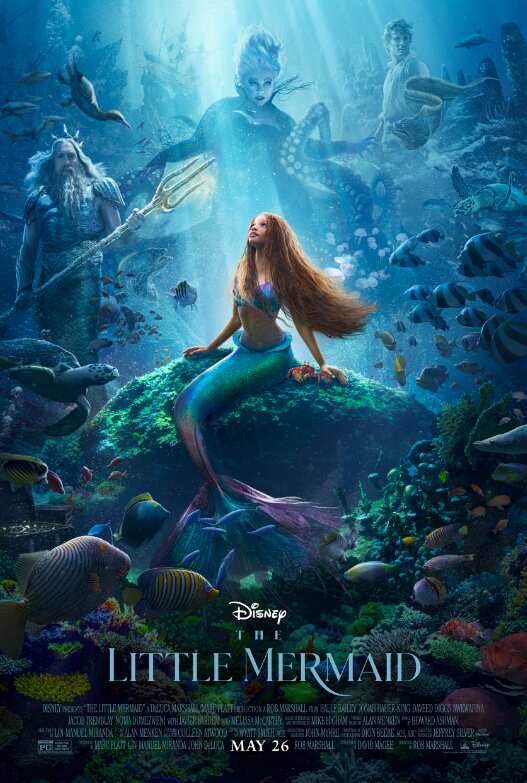 Regardless of The Litte Mermaid, sirens in general carry this magnetic aura around them. I could also go on a rant about how patriarchy misuses women's beauty and talent to justify men's behavior, but this post isn't about that either. All of that is to reinforce what we do at The Mood Guide. An aesthetic that speaks to you is a way to bring you closer to living according to your soul's desire, and to your purpose on Earth. It's not shallow. It's profound. Of course, you can only get on the trend, it matters just as much, because there are tons of trends popping up every month on TikTok. The ones you connect with are the ones that speak to you.
Basically, the mermaidcore will inspire you to add as many mermaid elements to your daily life as possible. Sirens are enchanting, mysterious, seductive, creative, and great singers.
You can translate all of that into exploring your creativity and embracing your art of choice, it doesn't have to be using your voice if you lack this talent. You can write, make art, and design clothes. Embrace your art to gift your soul with its purpose.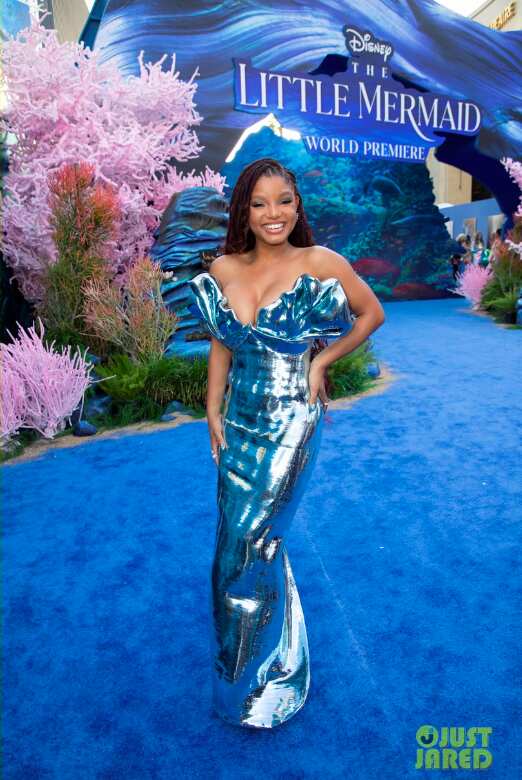 You can bring the mermaidcore aesthetic if you feel sexy but with a fresh out-of-the-ocean vibe. Long hair down in messy waves, glowing skin, golden accessories combined with beads in a low profile way. And of course, the mermaid aesthetic will translate into your wardrobe.
How to dress in mermaidcore
---
Sequin skirts for the scales fish tale vibe, shell-inspired jewelry, mermaidcore corsets and tops, crochet nets, and everything reminiscent of mystical sirens. Whether you're spending summer at the beach or in the city, there are many ways to incorporate mermaidcore into your outfits.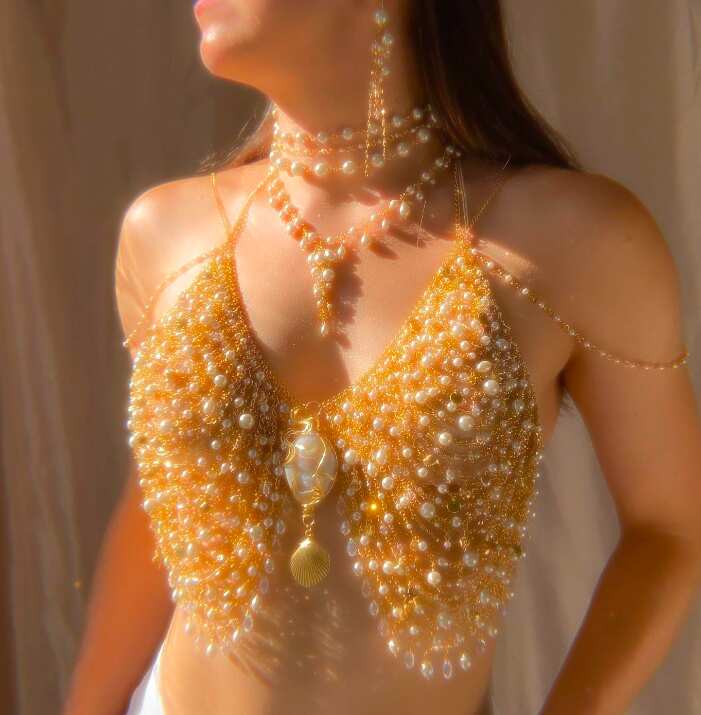 Mermaid Aesthetic Outfits
---
Chanel the after-sea vibes with sequin skirts in different lengths.
I can't think of a mermaid aesthetic top that is not sexy fresh out of the sea. After all, mermaids wear nothing but a sea shell top under their long wavy hair.
Pearl & Sequins Halter Midi Dress, $286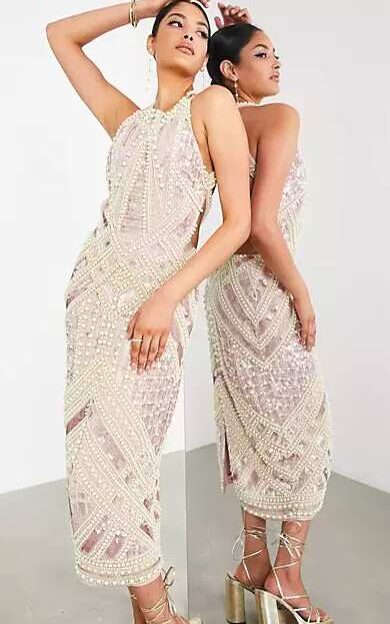 Shop at
Gold Sequin Net Dress, $470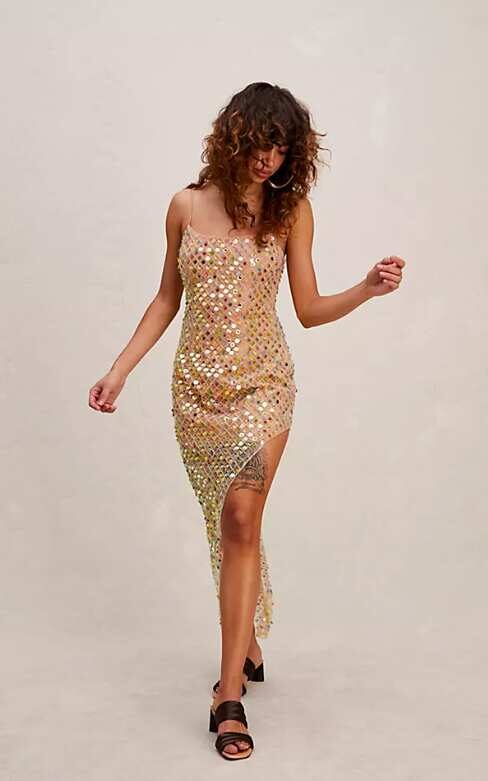 Shop at