☾ Affiliate Disclosure: The Mood Guide celebrates women's moods and versatility. Even though we may earn a commission from some of your purchases, we encourage you to shop with the right intention. Focusing your energy on what you feel confident and comfortable in is empowering! ♥︎
---
Unlike most of the aesthetic guides I write, the Indie aesthetics was a bit more challenging. This is because, although the indie style began with a very specific visual language, today the term ¨indie¨ can encompass a wide range of styles, genres, and many other visual representations. Therefore, after giving it some thought and doing some research, I will stick to the original rock and roll, 70s indies aesthetics for the biggest part of this post.
The term "indie" is short for "independent," and these days it can be used to describe various things, such as music, films, games, and books.
In general, when something is described as indie, it means that it is produced independently, outside of mainstream or corporate channels. For example, an indie musician may record and distribute their music without the backing of a major record label, while an indie filmmaker may produce and distribute their movie without the backing of a major studio.
Indie movements are about being authentic, but in the past 10 years the term "indie" has become more mainstream and commercially viable. It became hugely popular among early adopters with the beginning of indie rock music in the USA and the UK.
Bands that started independently in the UK and the US became huge among the masses later, such as Arctic Monkeys, The Strokes, Tame Impala, and The Killers, were, in the beginning, alternative icons in the indie scene and some of the responsible for popularizing the indie subculture and its aesthetics.
If you want to know more about aesthetics :
The Indie Aesthetic
---
Since British music is a very strong symbol of the beginning of indie, a lot of these aesthetics revolve around this universe.
These alternative, underground free spirits like rock music, creativity, discovering things that no one else knows yet, vintage things, coffee, big cities, and midnight adventures. Black brown, leather plaid, art, vinyl an urban scene, and boots are the big elements of this aesthetic.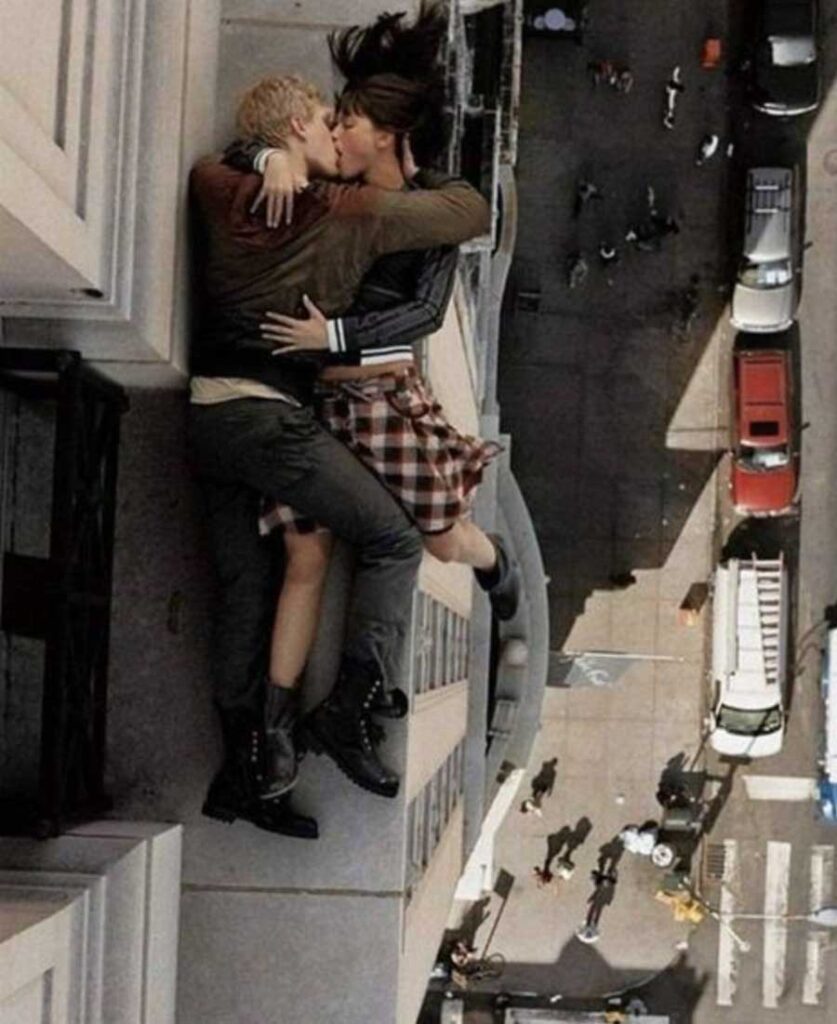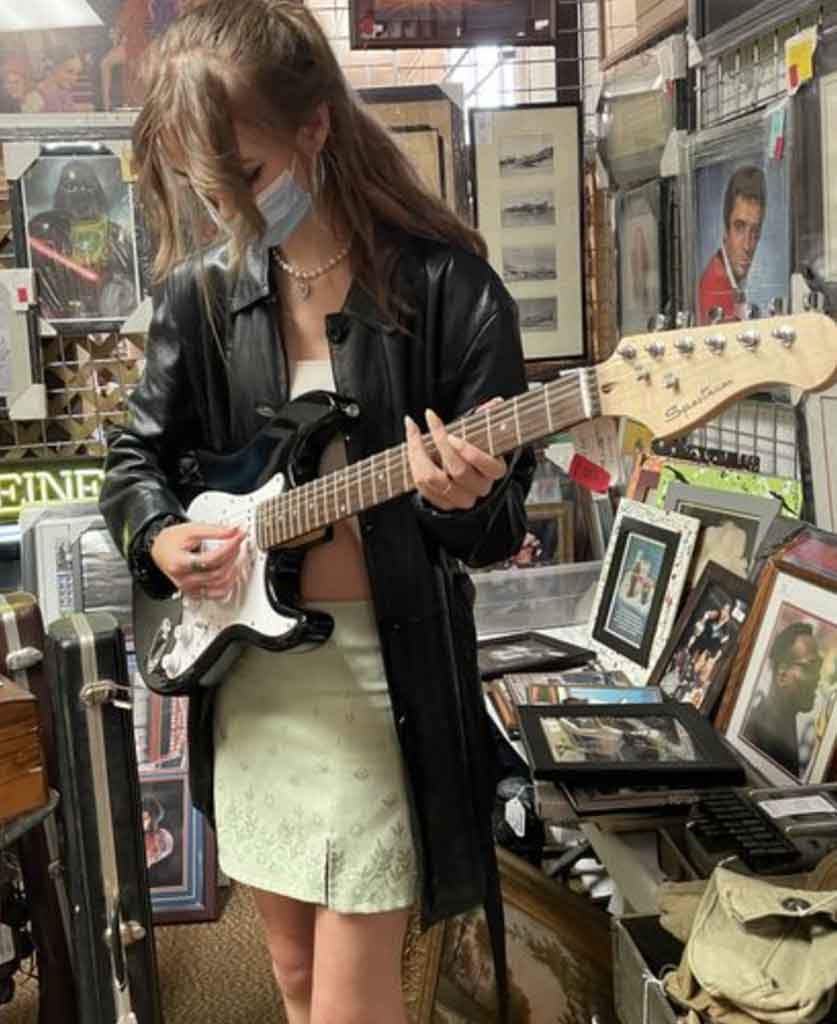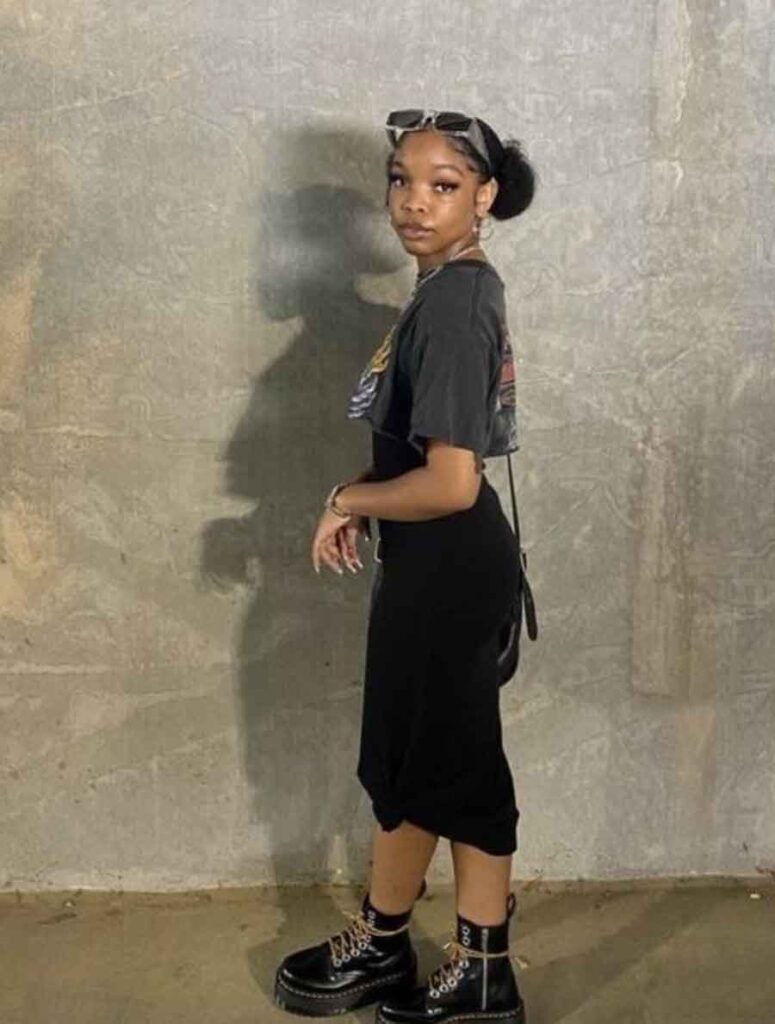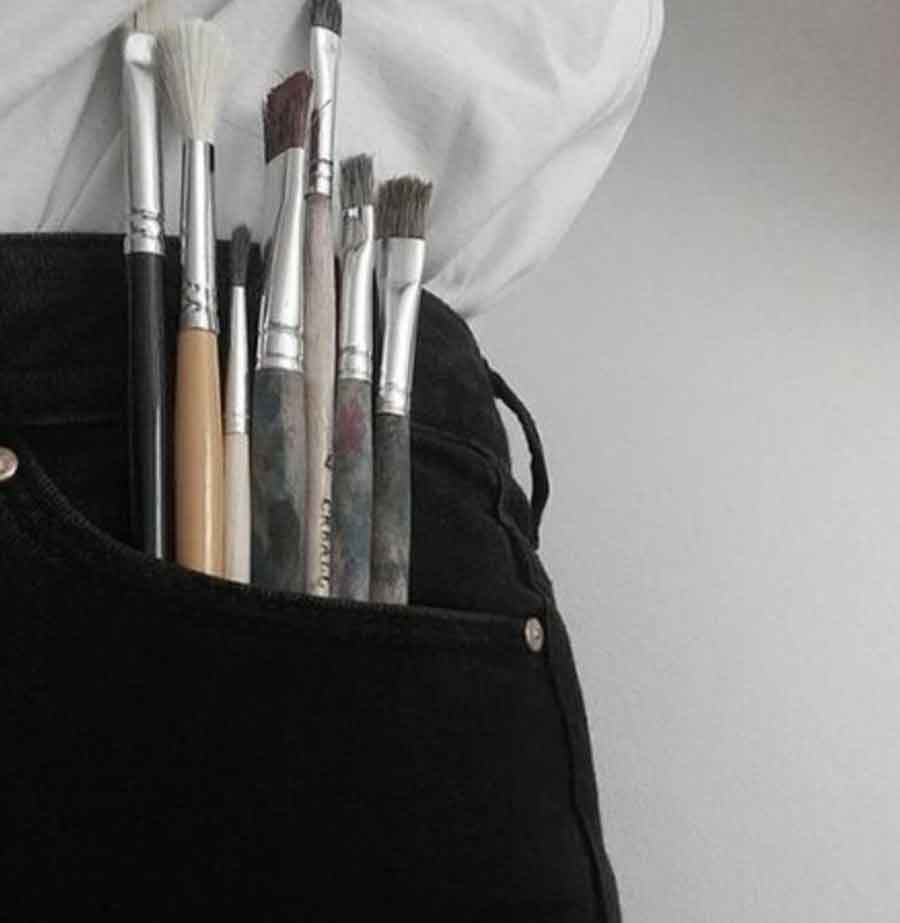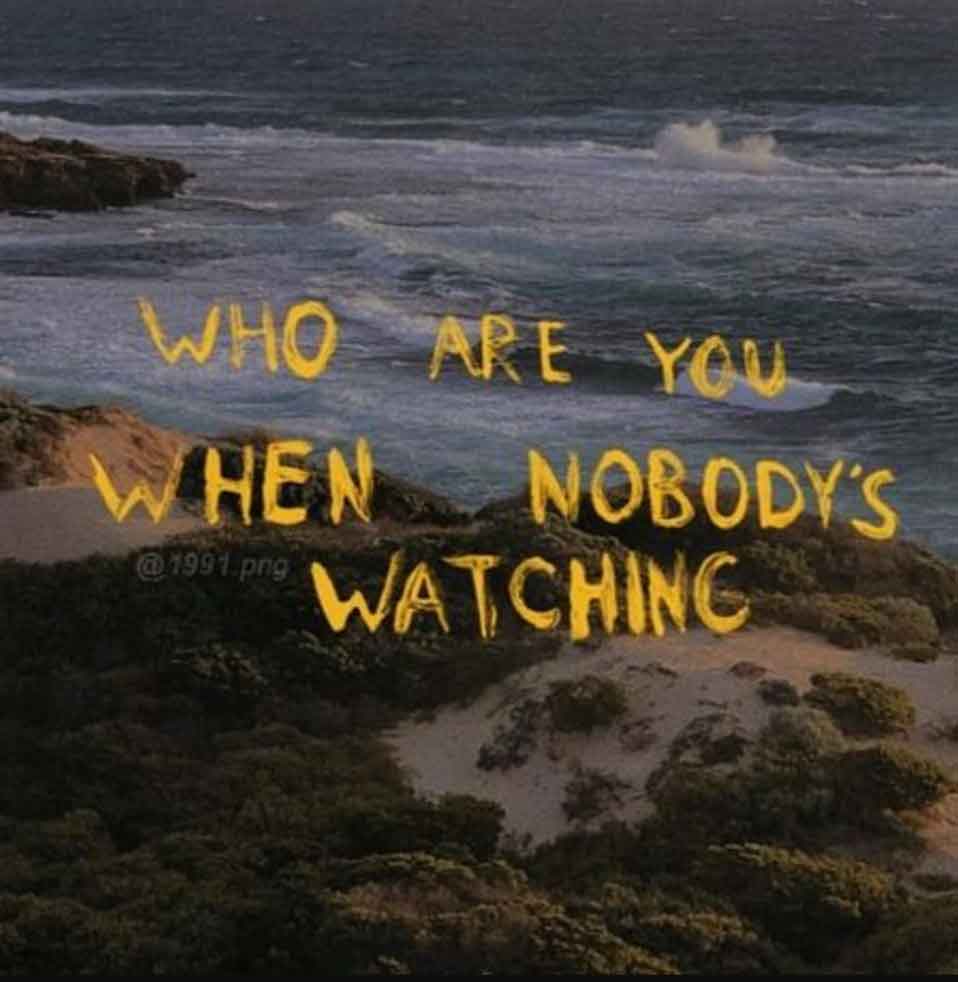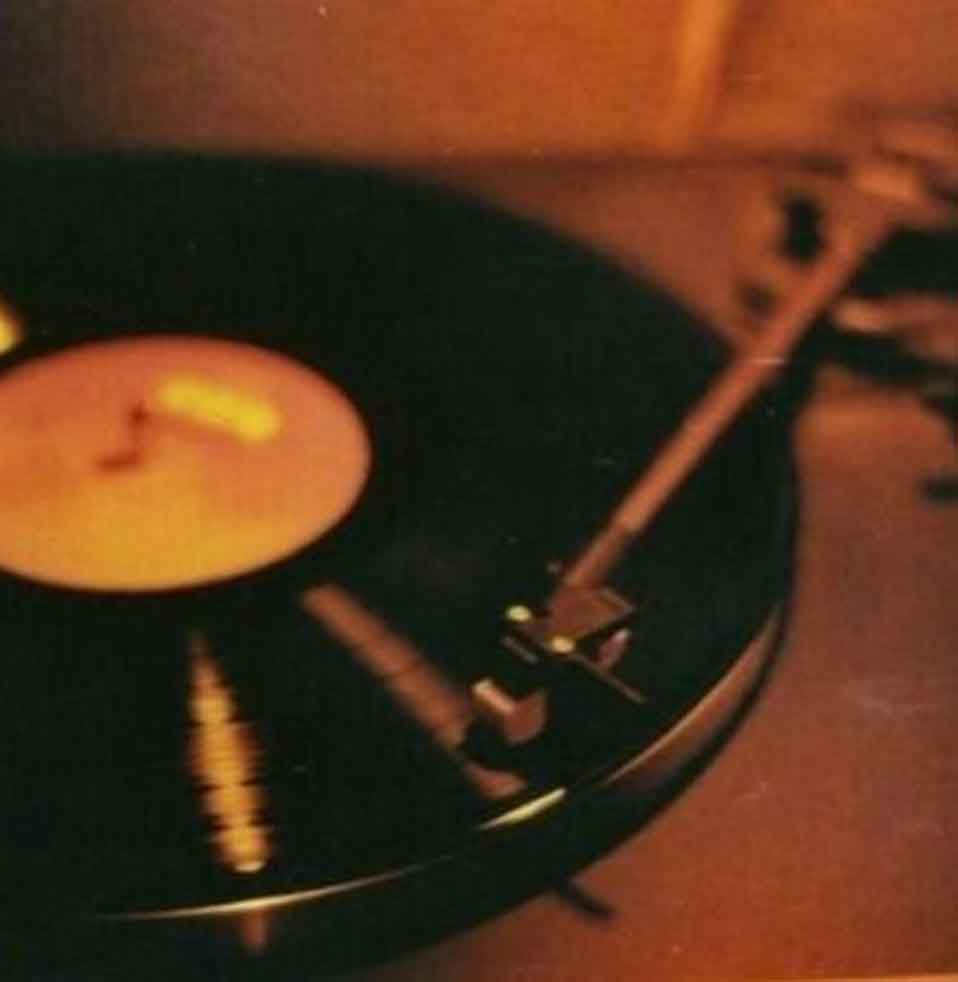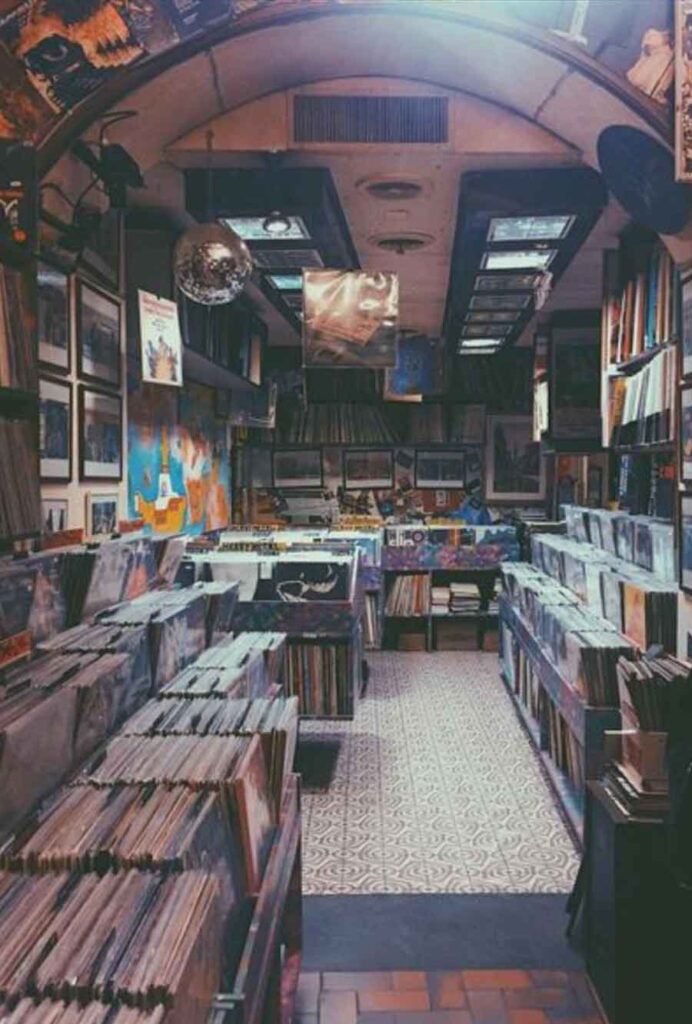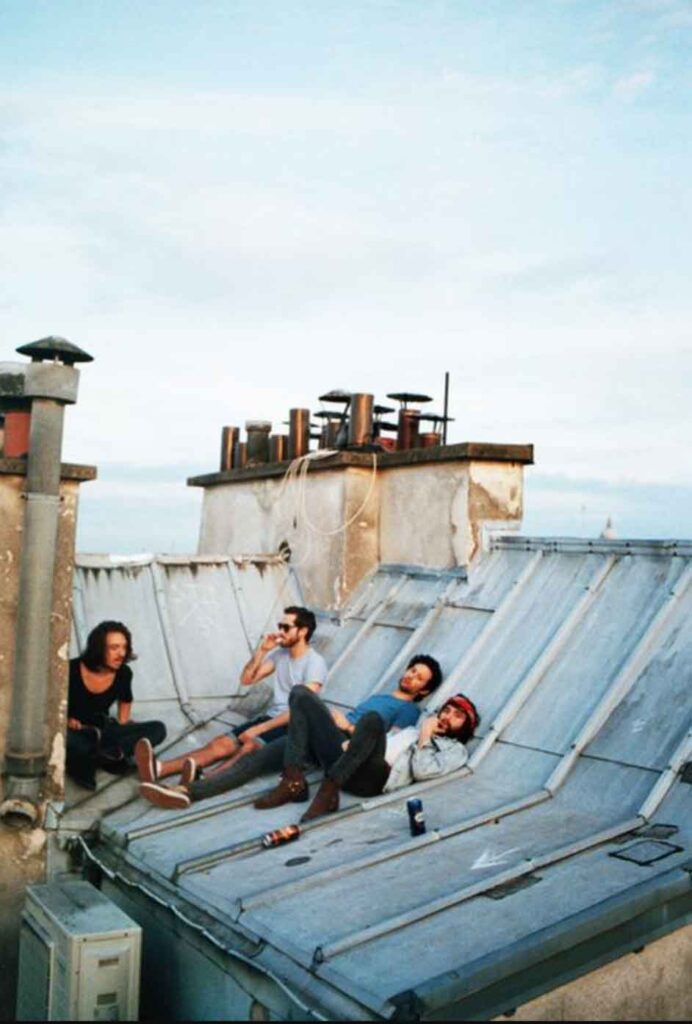 The Indie Girl Personality
---
proud to be an outsider
usually, the early adopter who discovers the coolest new trend (even though they don't want it to become a trend)
urban
prioritizes authenticity over people's opinion
values art
is self-sufficient
likes to do things yourself
loves innovations and unexpected elements in music or film
are more willing to value the intensity of moments than long-term, predictable events.
very very deep feelers and thinkers
Night owls
Loves: London, British subculture, wine and gatherings with close friends, vinyl, discovering foreigner sounds and beats in music, discovering new flavors, vintage analog photography, espresso, and industrial coffee shops.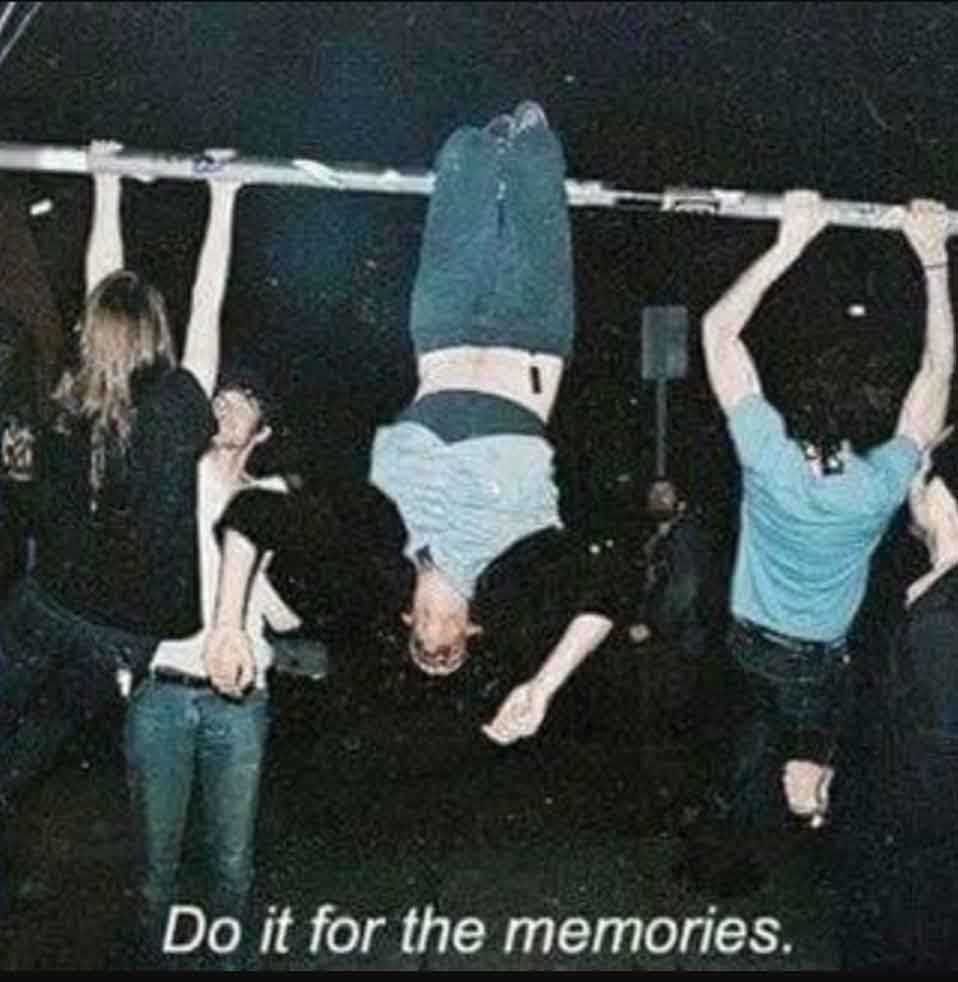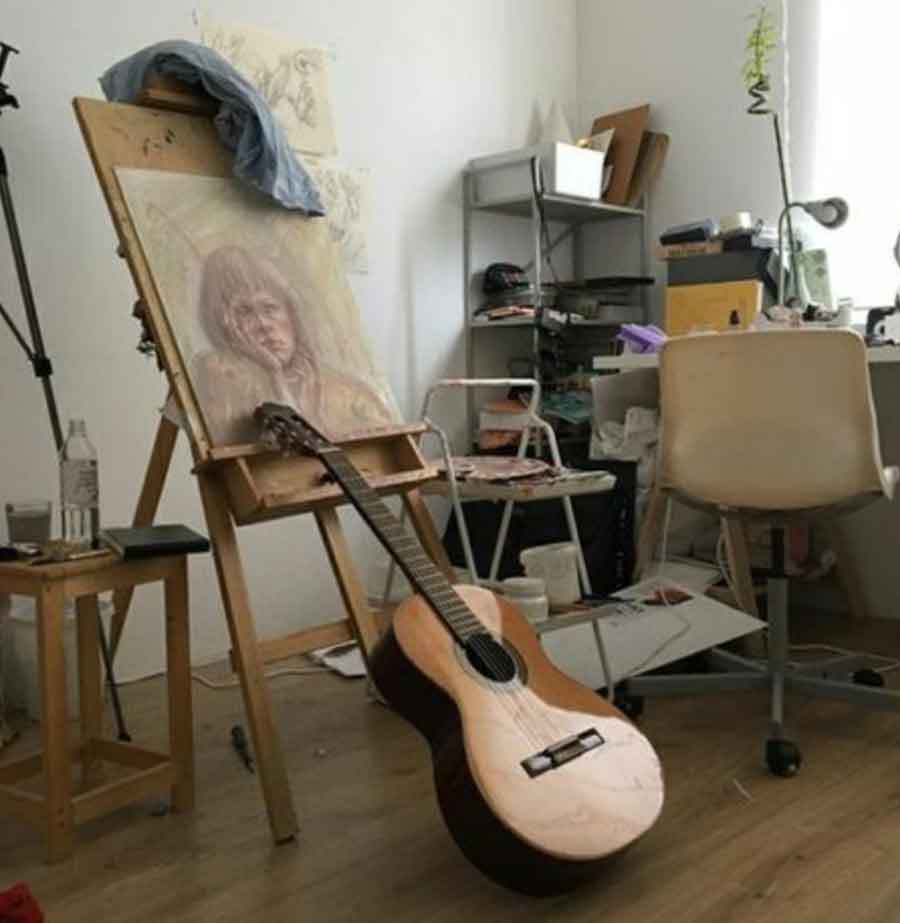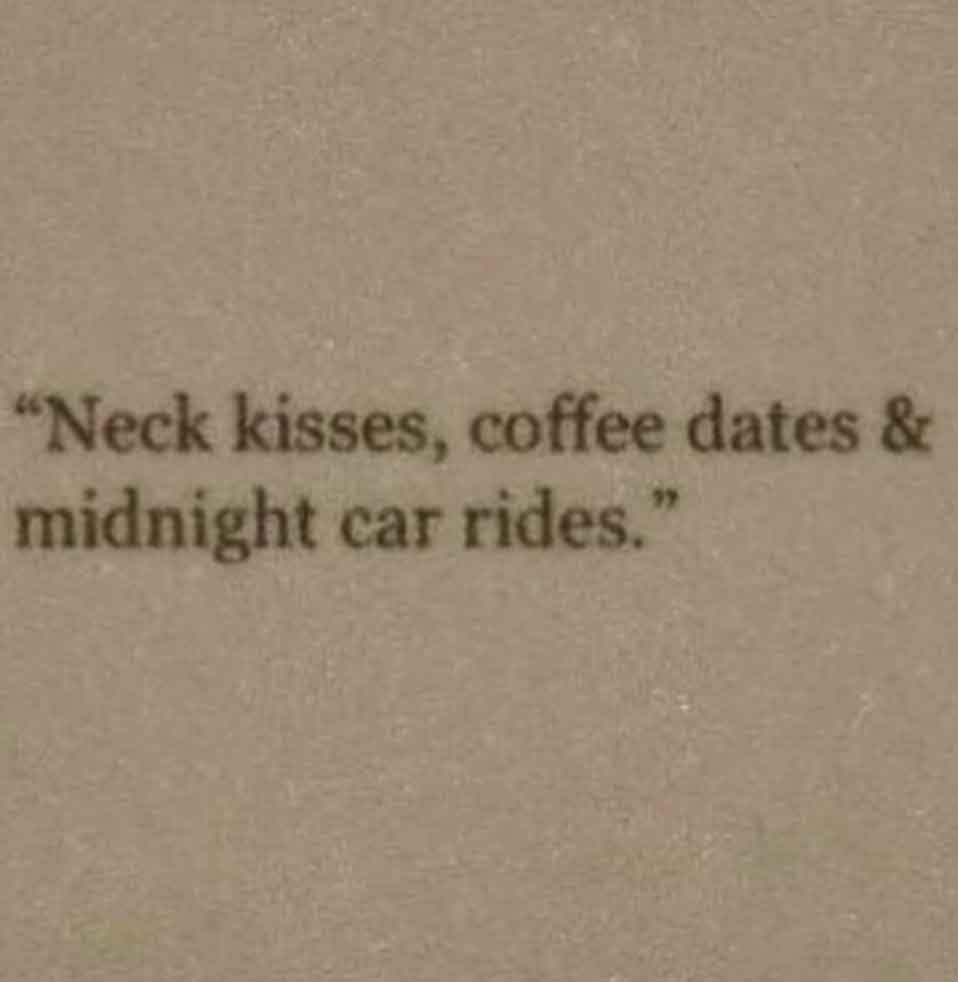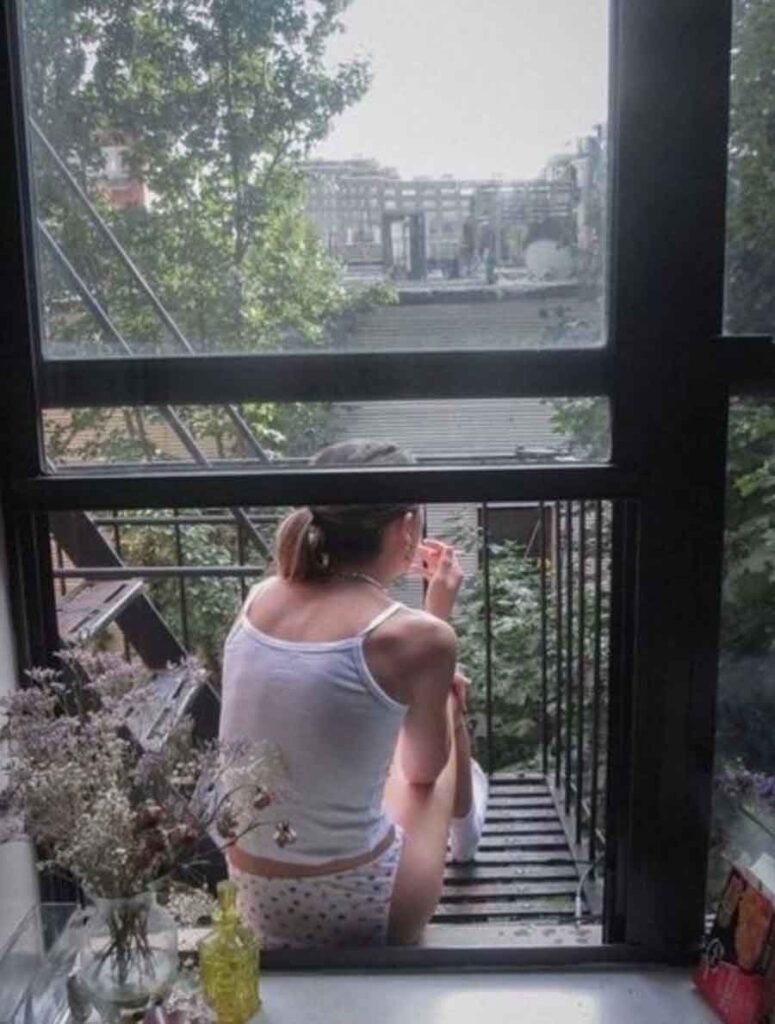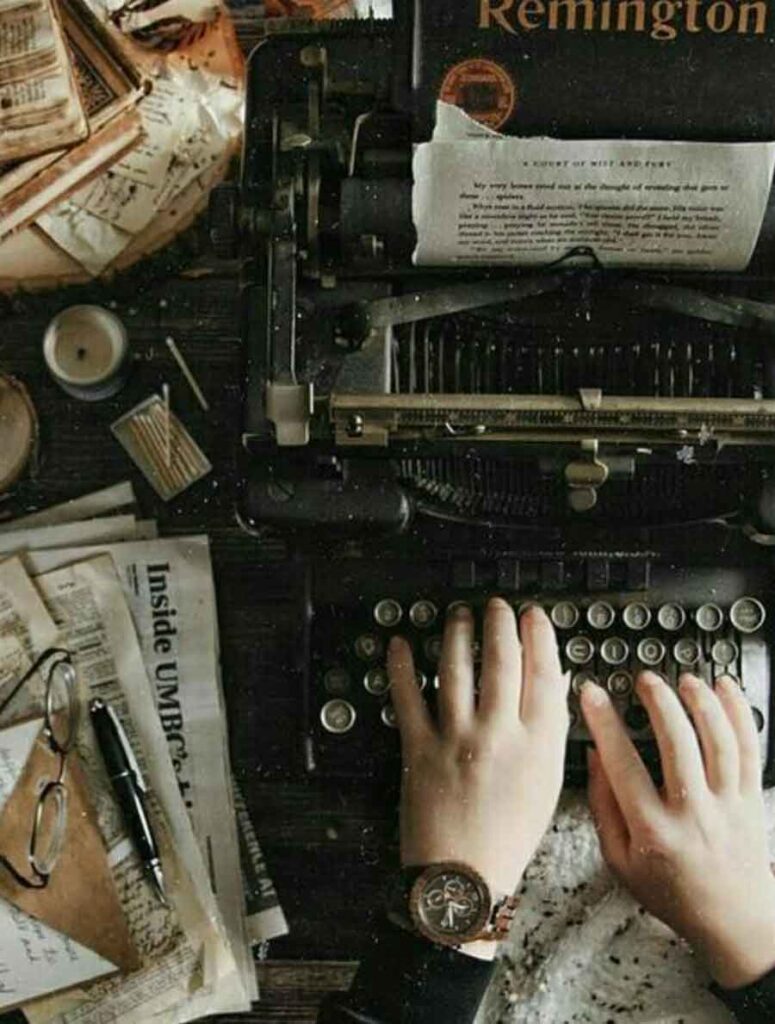 All Things Indie, from music, to film to fashion has one characteristic in common: quirkiness. They will always incorporate unexpected visual elements, lyrics, and sounds to emphasize a sense of emotional honesty. Nostalgia and influence from past eras is also a common element of this aesthetics. Some examples are vintage clothing styles, old-school musical instruments, or retro production techniques.
Indie movies
---
Indie movies are often known for their unique storytelling (usually character-driven), artistic vision, and unconventional approaches to filmmaking. These films often delve deep into the emotions, motivations, and inner lives of their characters, exploring complex themes and ideas.
Regarding aesthetics, just like all things indie, the visual elements are nostalgic and authentic. They also have a strong appeal among young adults in their early 20s. Below are some of my favorites.
The Perks of Being a Wallflower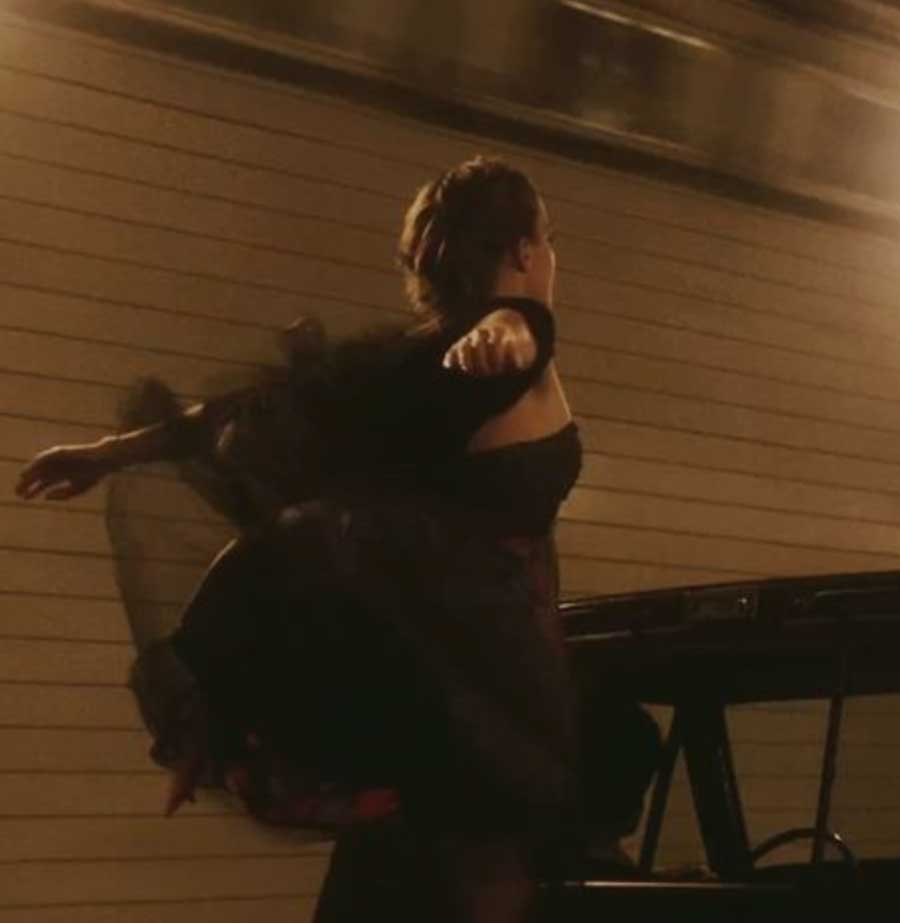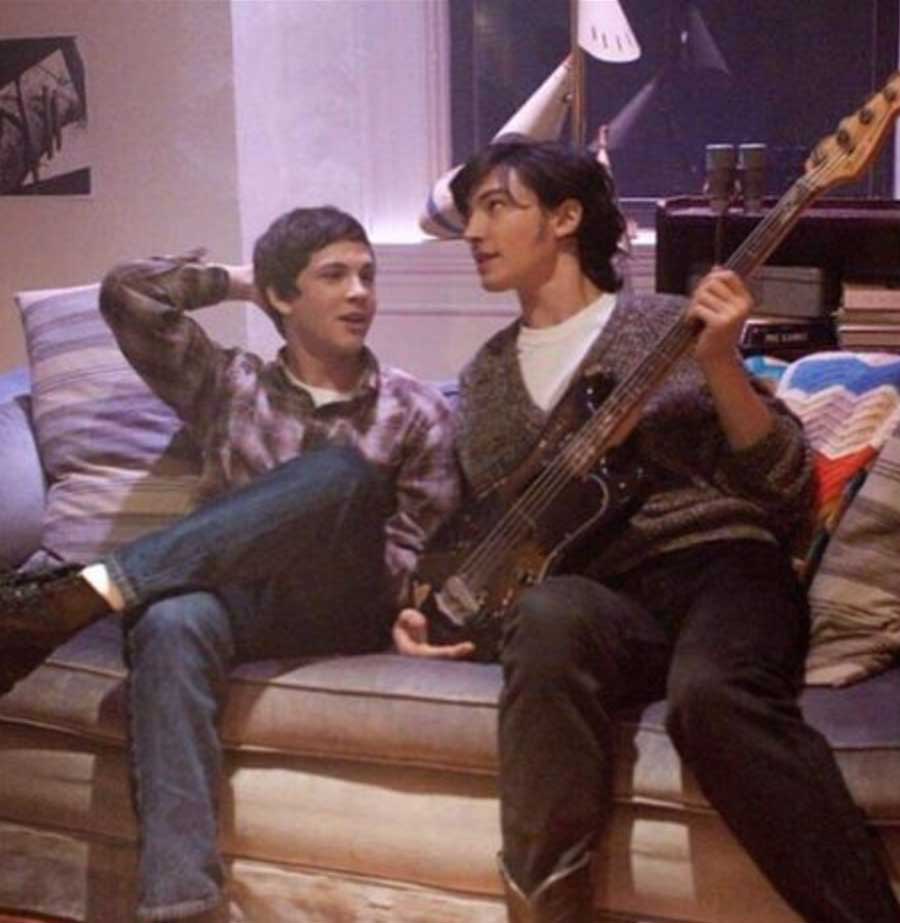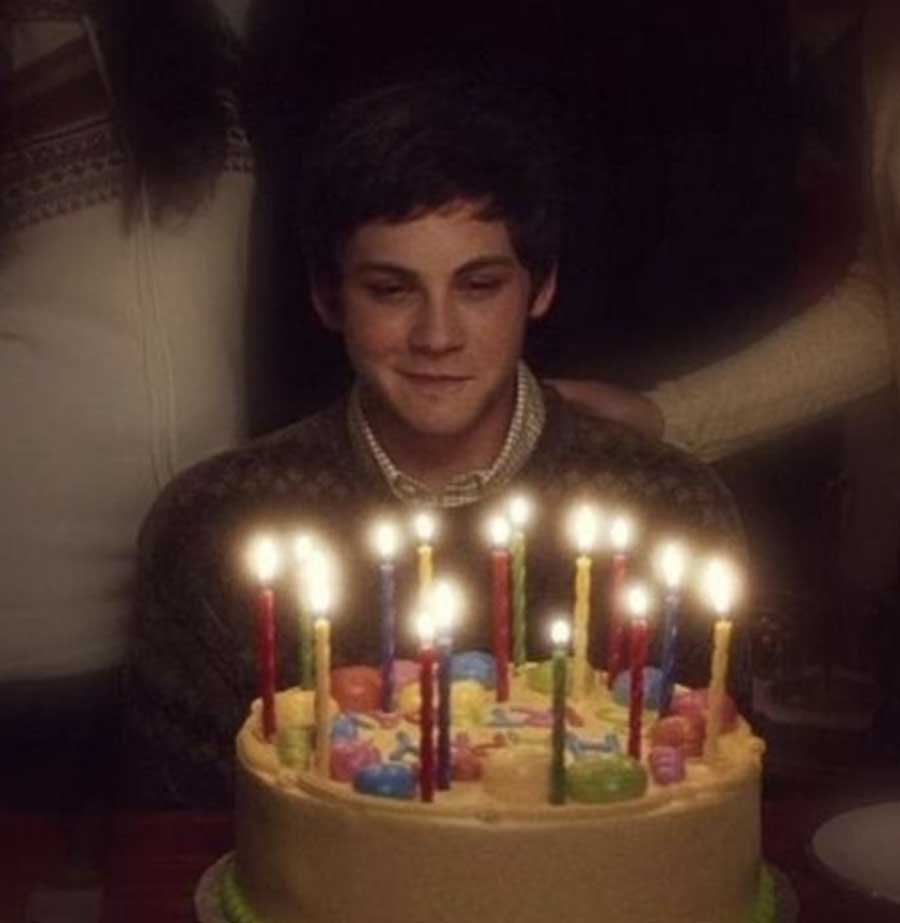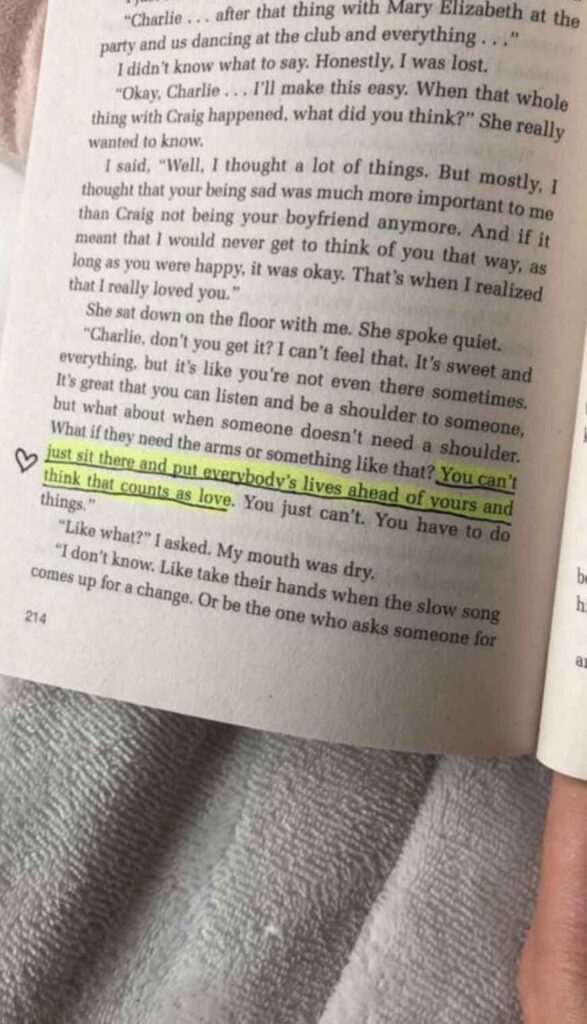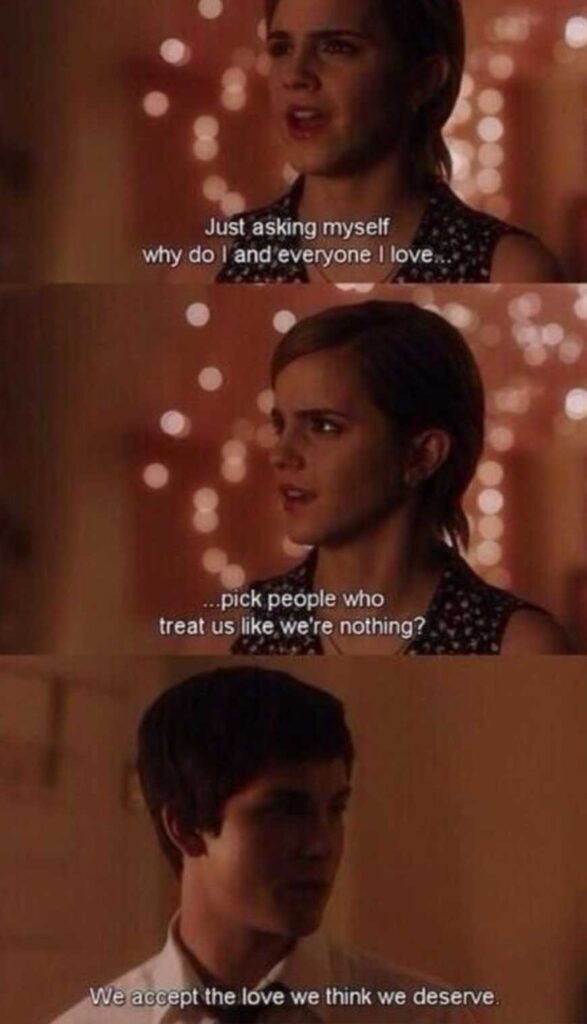 Lady Bird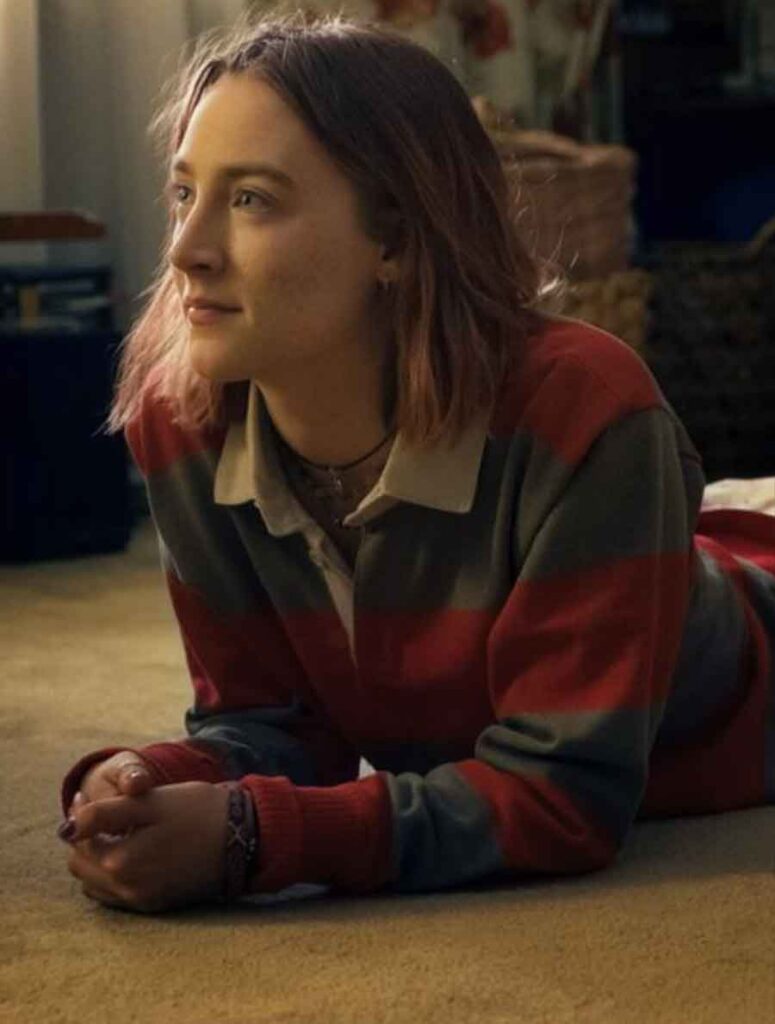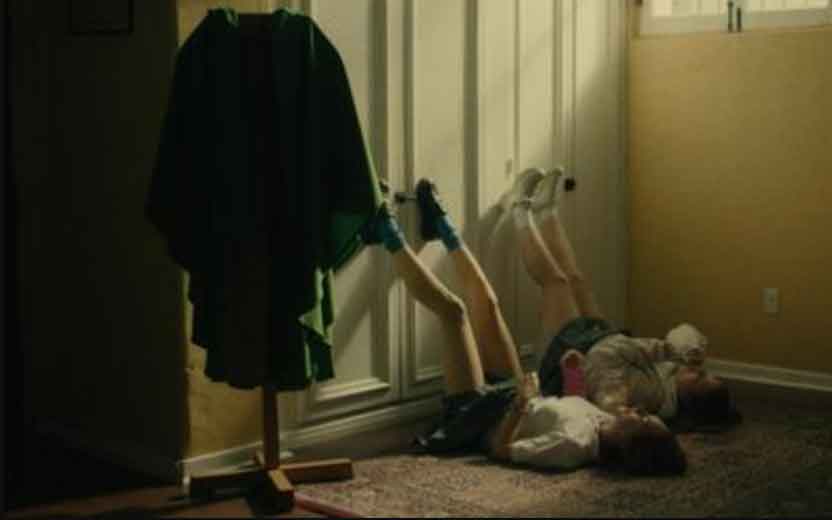 The End of The F***ing word, Thats 70s show, and 500 days of Summer are also other indie movies and TV shows.
Indie Music
Indie music is often characterized by its non-mainstream sound and its focus on artistic integrity and authenticity. Indie music and all the cultural scenario revolving around it became popular among the masses, which was what made this music style become more commercial and less underground.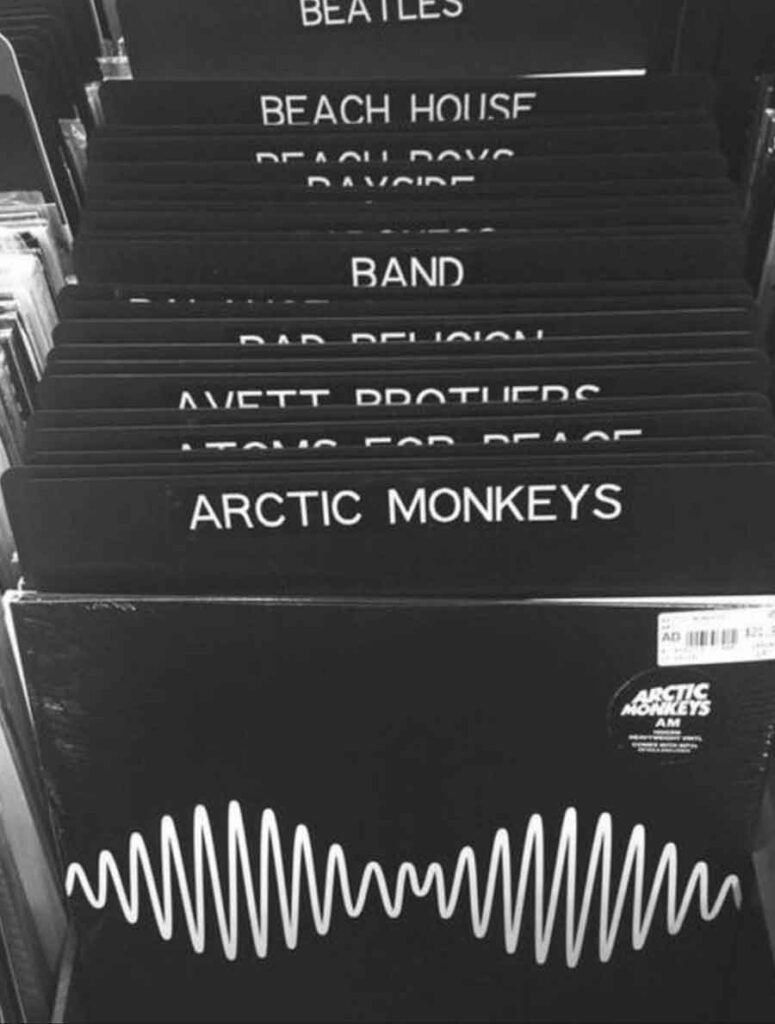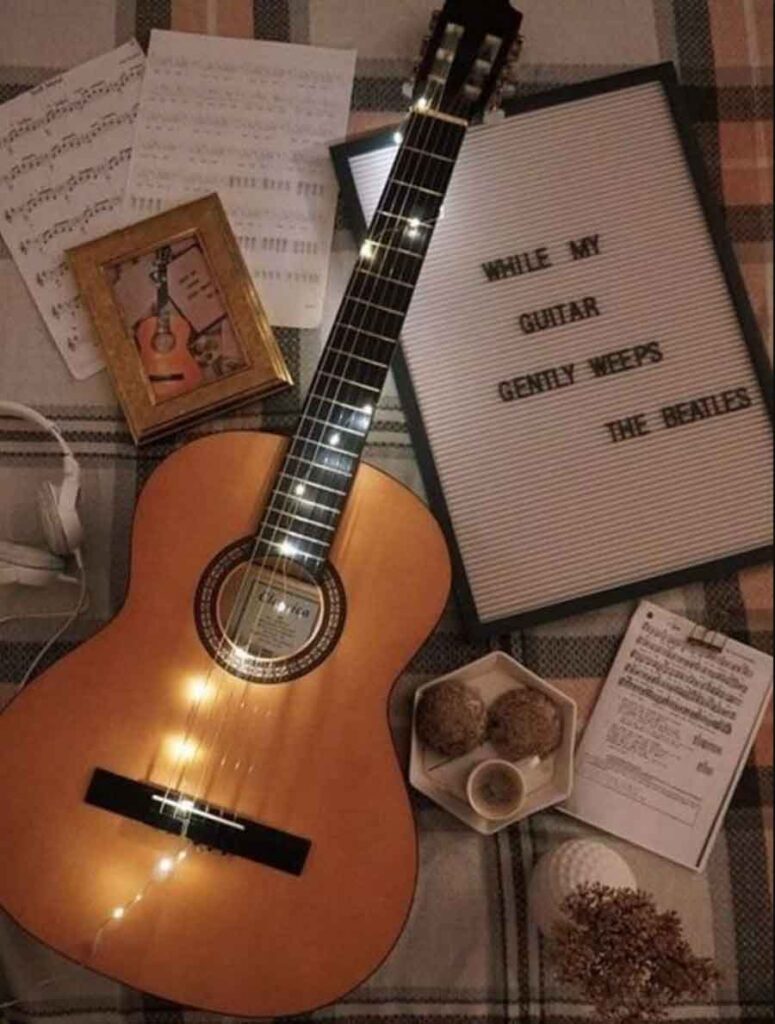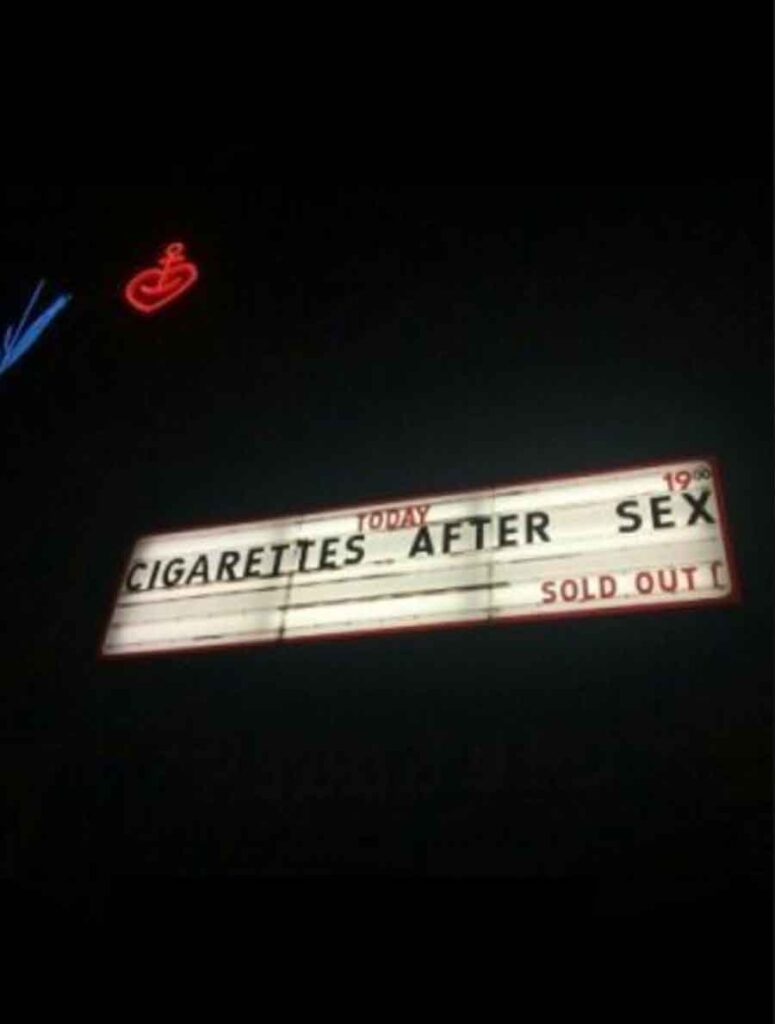 Celebrities with strong the indie style
---
Some celebrities and models in the industry also incorporated indie style and helped to spread it to the masses and to the industry. Here are a few.
Kate moss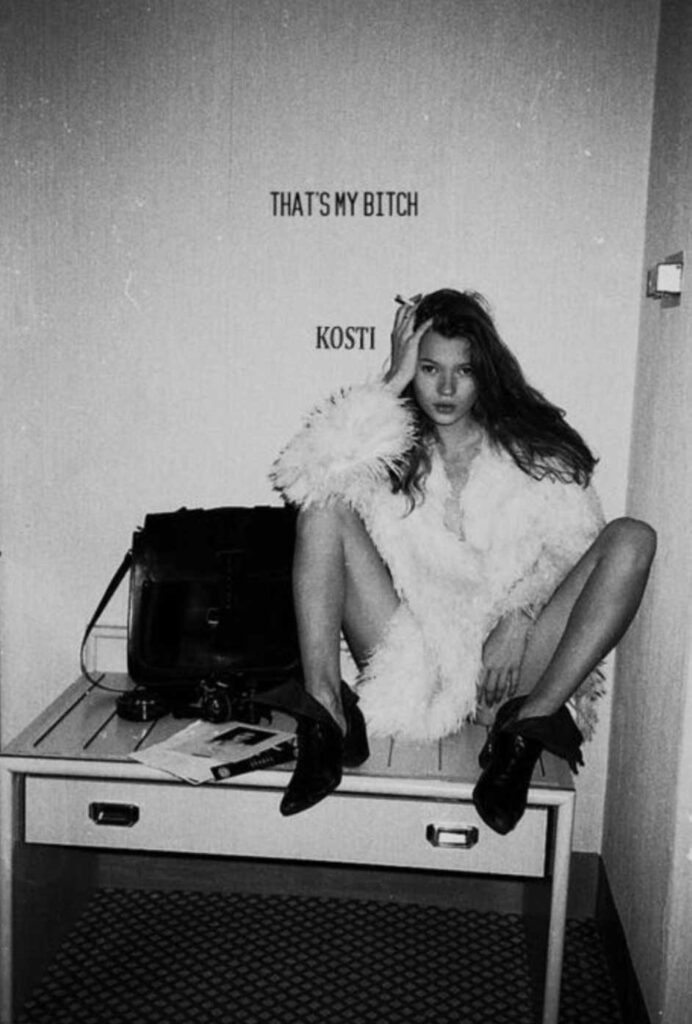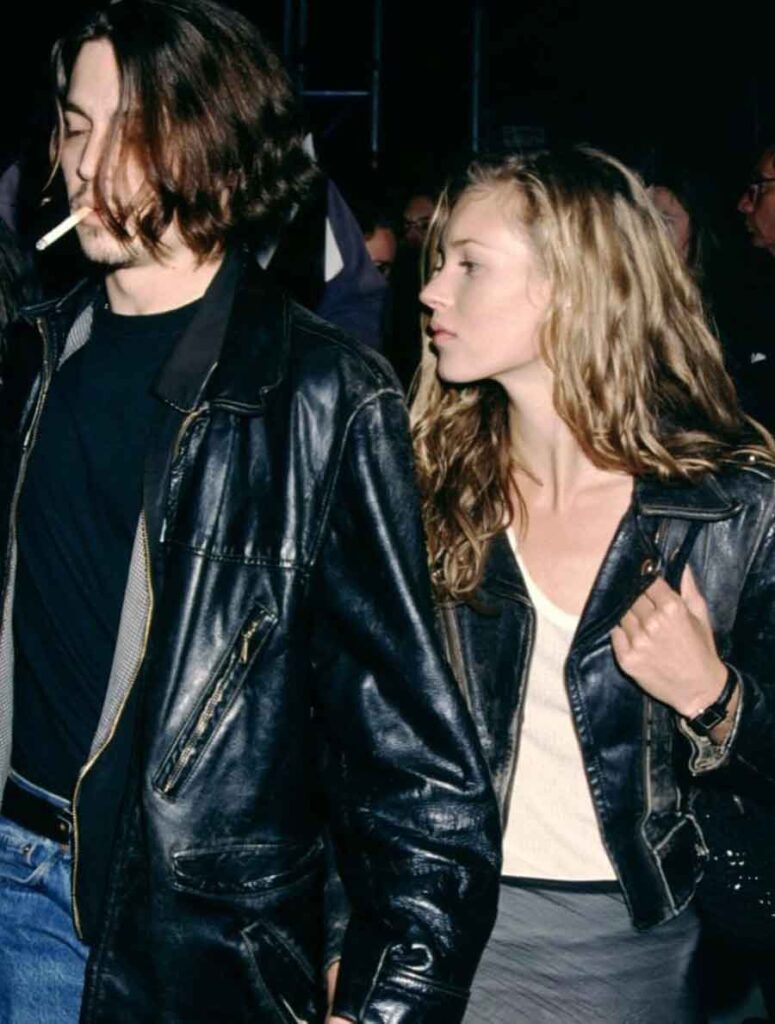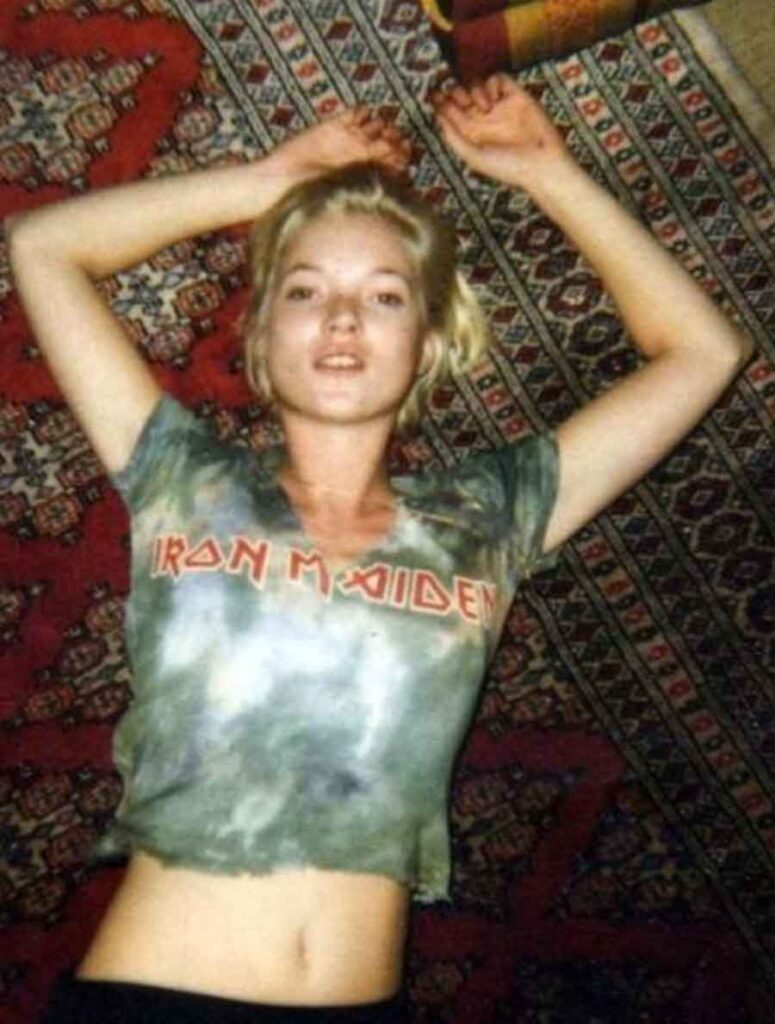 Jenna Ortega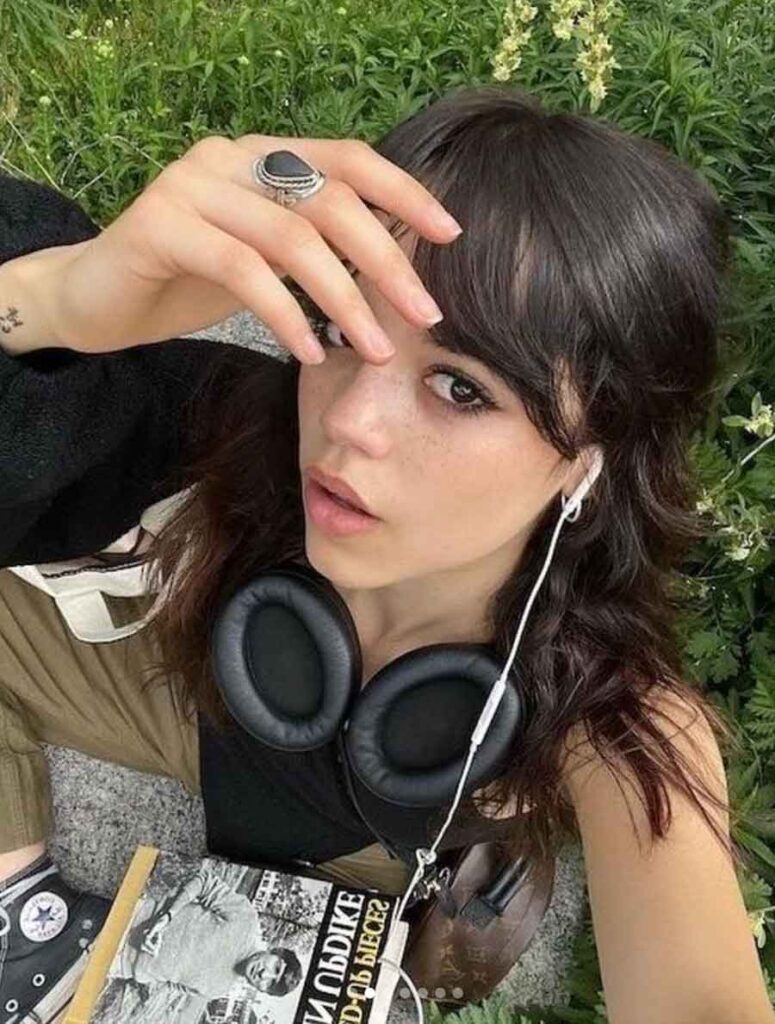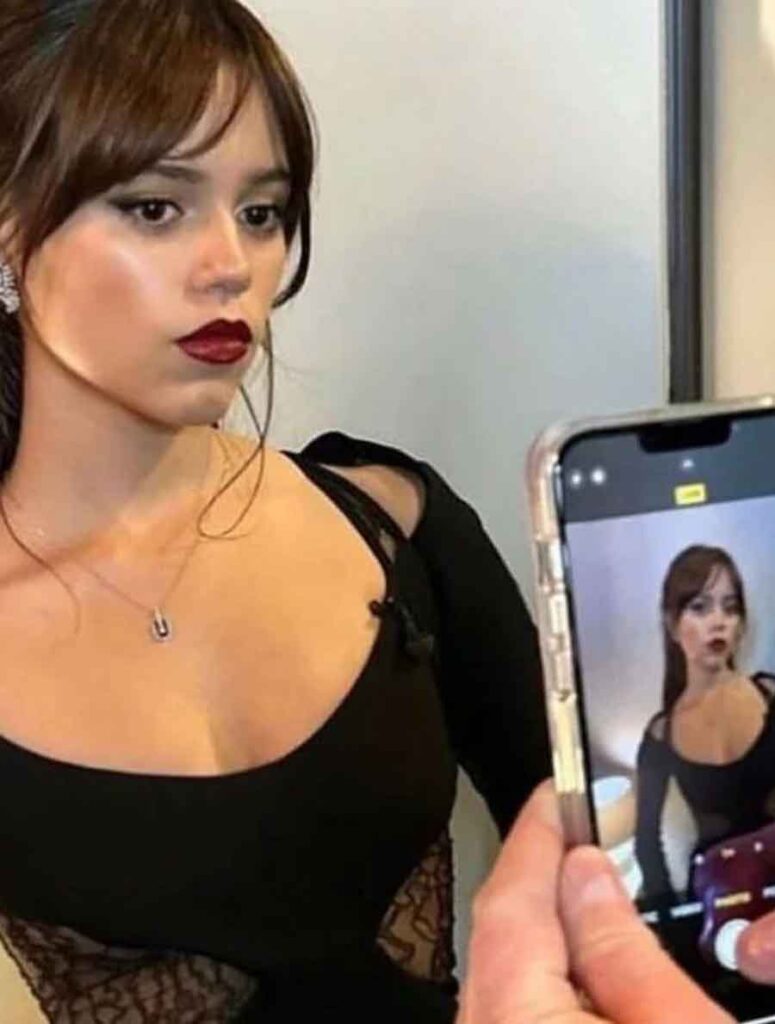 Indie Clothing and Outfits
---
The indie style is also categorized into some sub-styles that alter the details but have the same independent authentic vibes root.
Basic indie outfits
Usually faded jeans, band t-shirt, black leather elements, oversize jackets, black tights and boots. is all you need for a basic indie mood.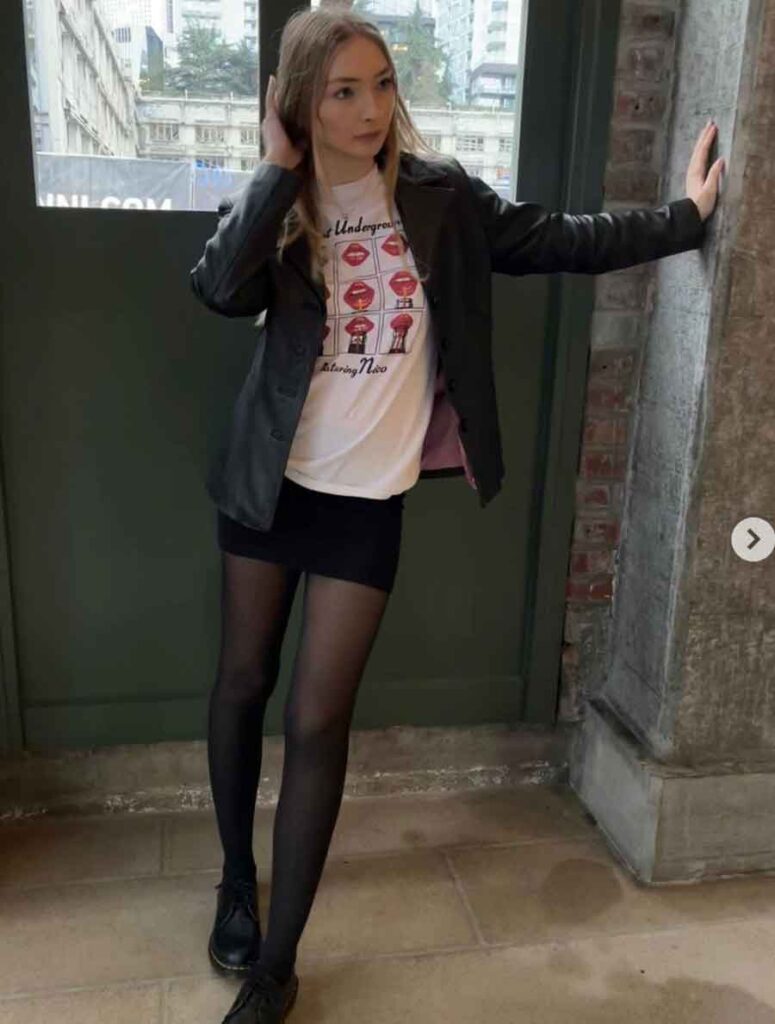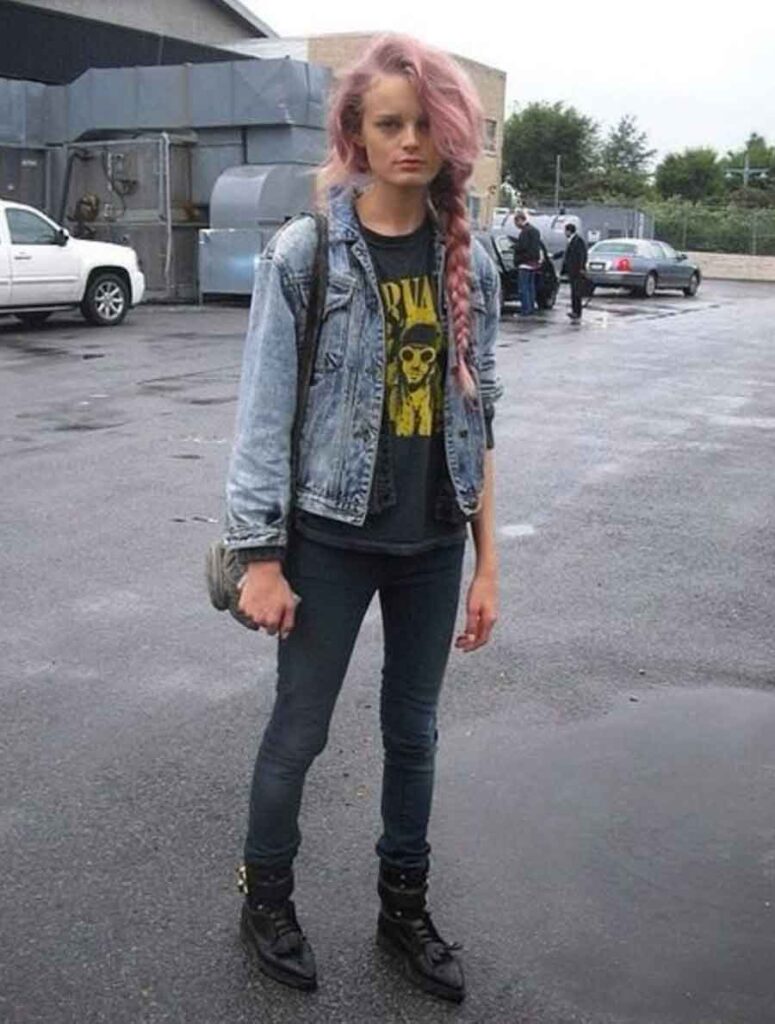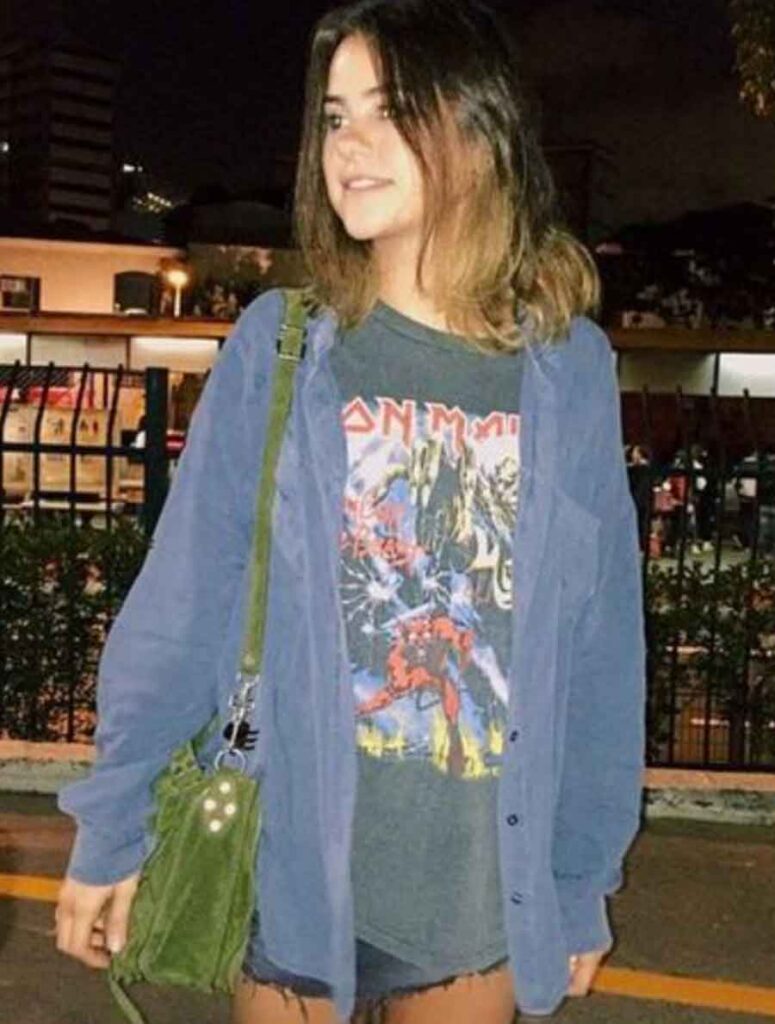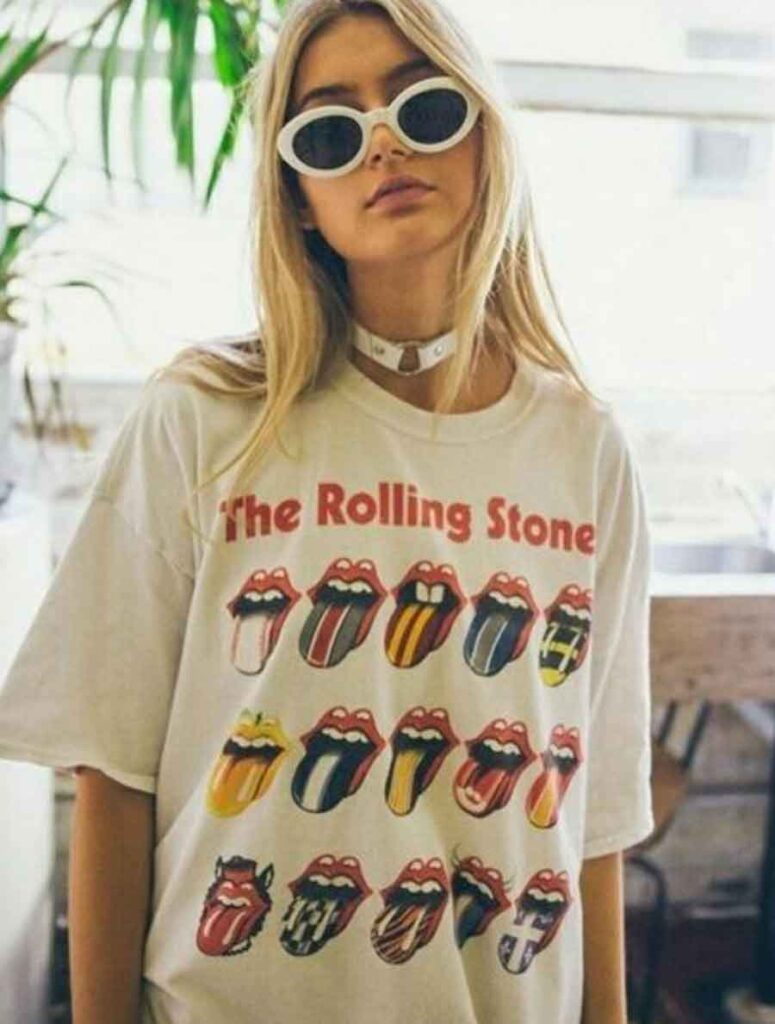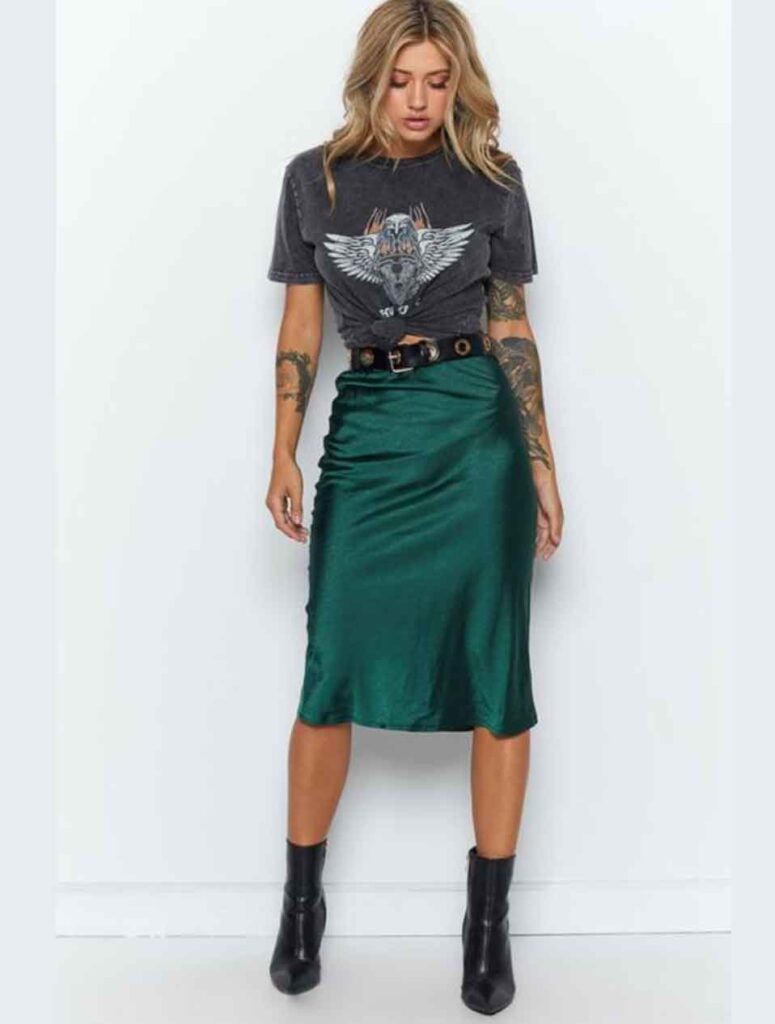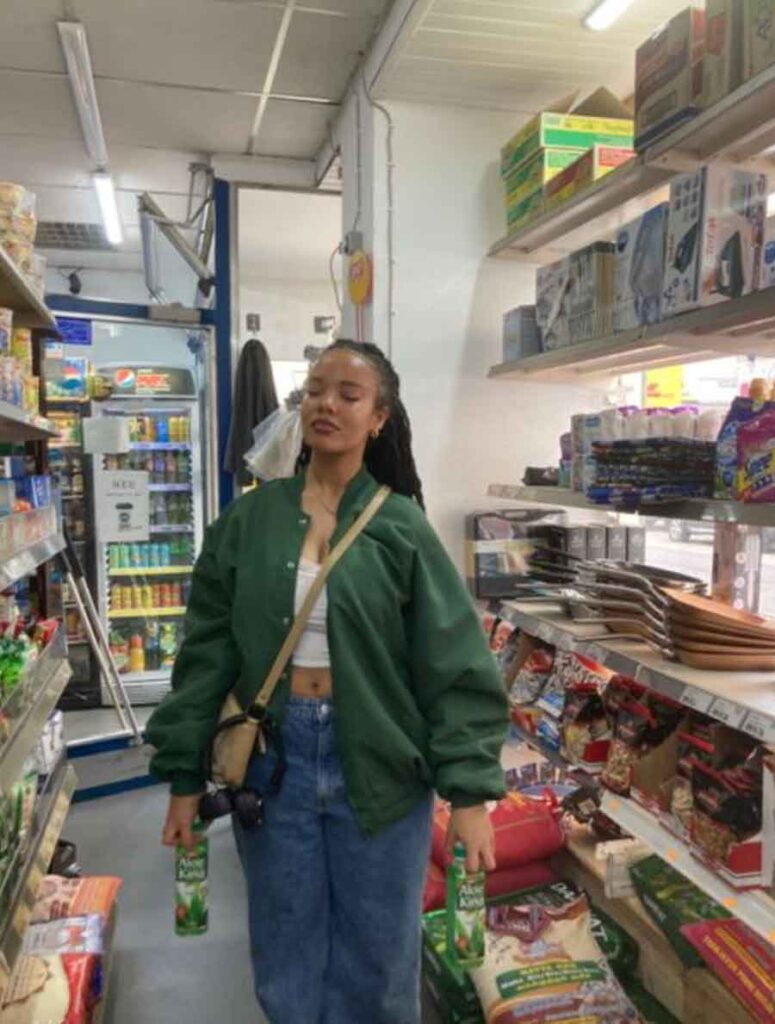 Rock Star Girlfriend Outfits
Leather pants and jacket, dark clothes, and a rebel attitude & vibe.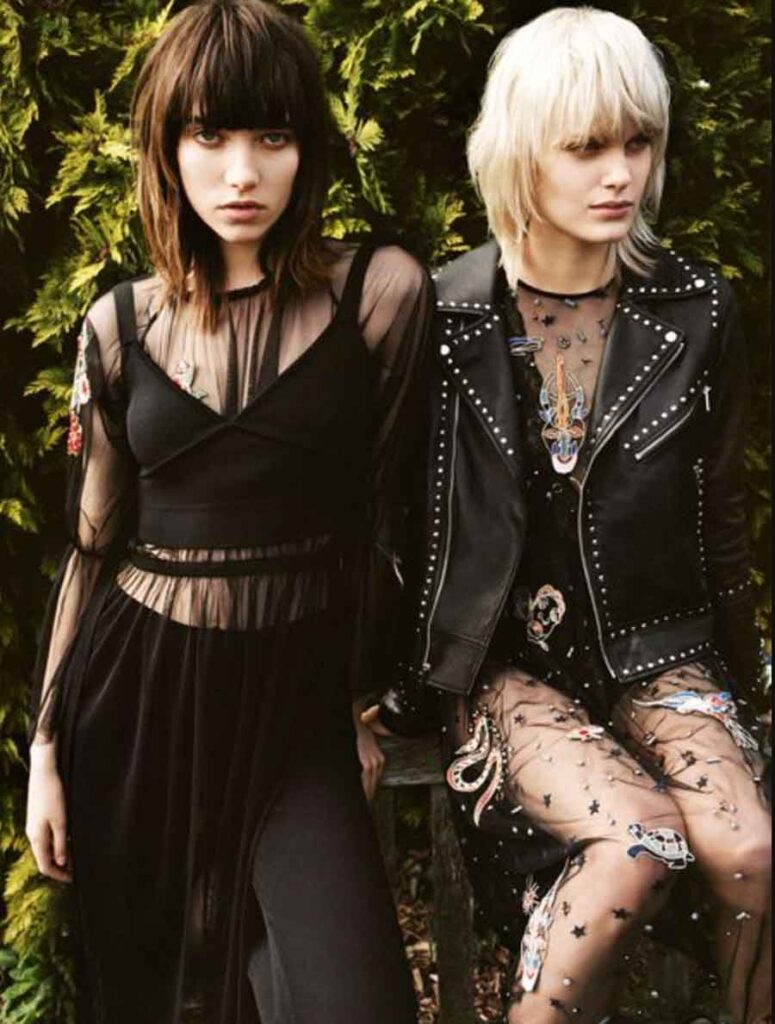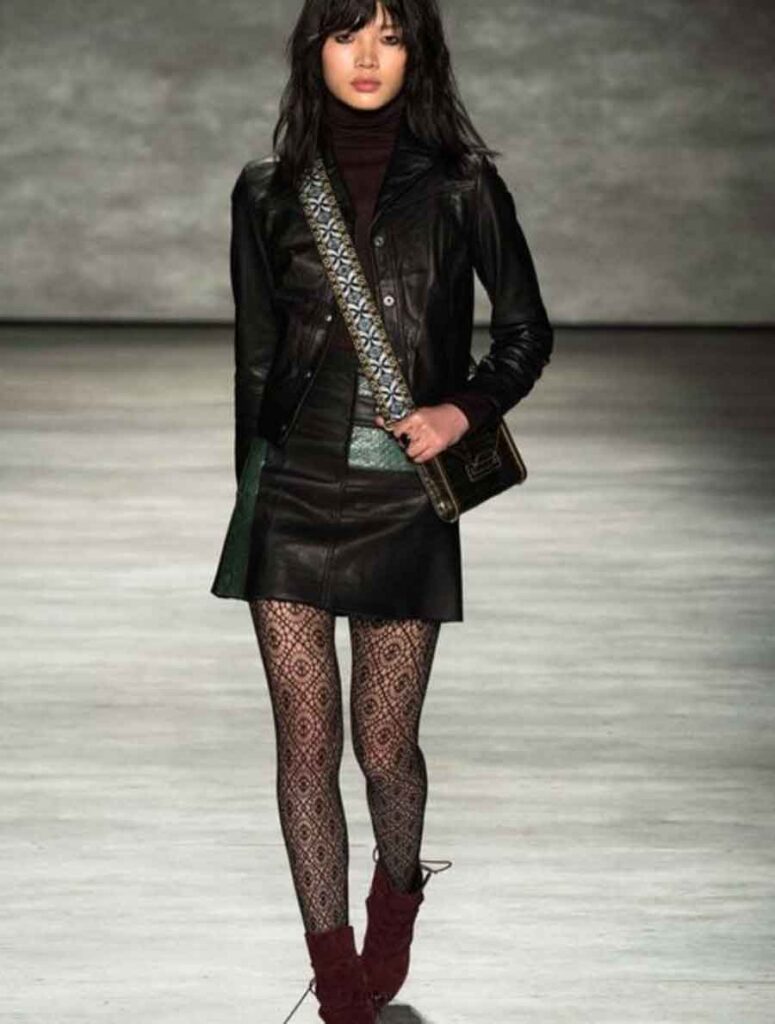 Indie Sleaze
A mix of indie and hipster but invoking a much more ¨messy¨, careless, reckless, and sloppy mood.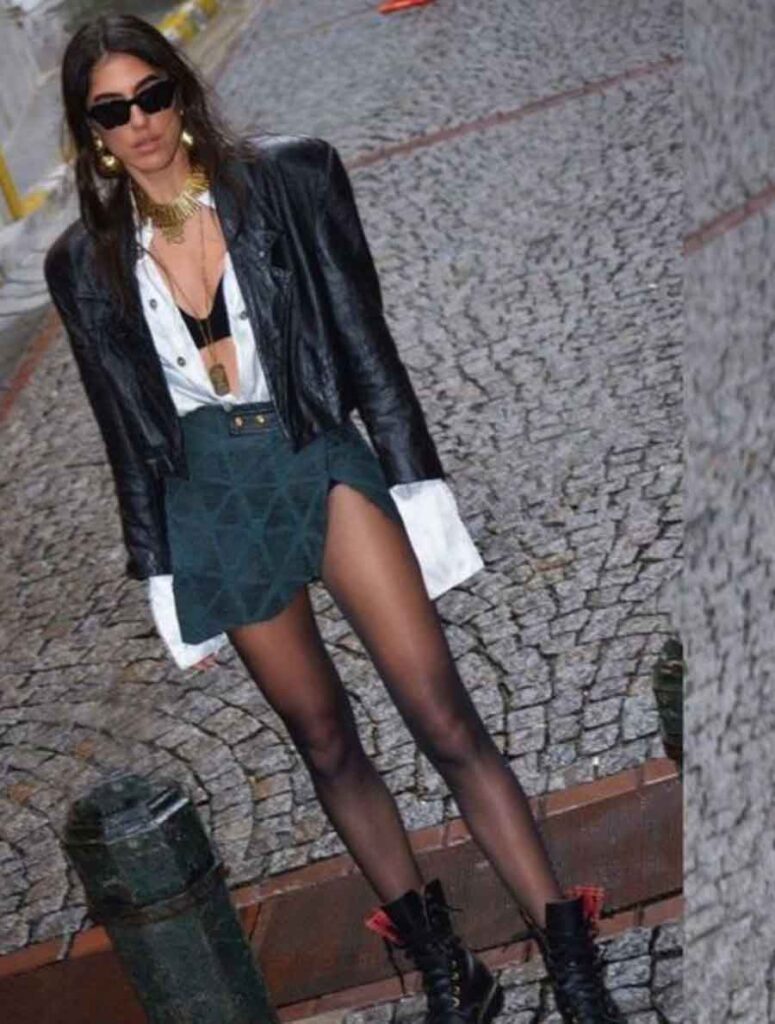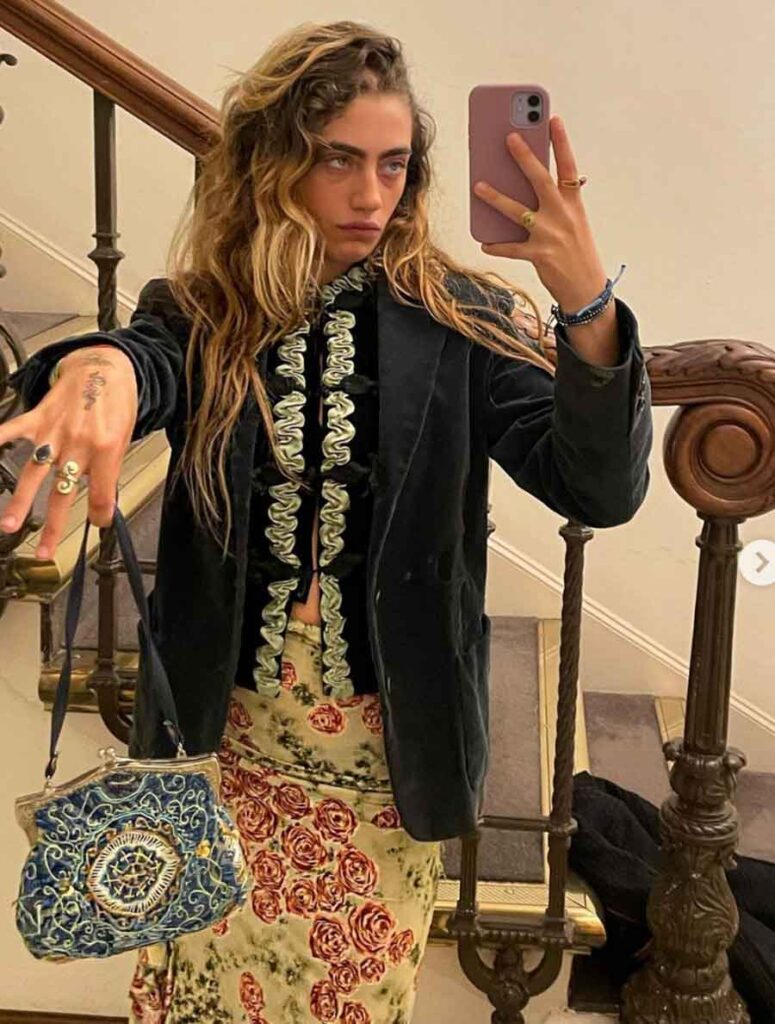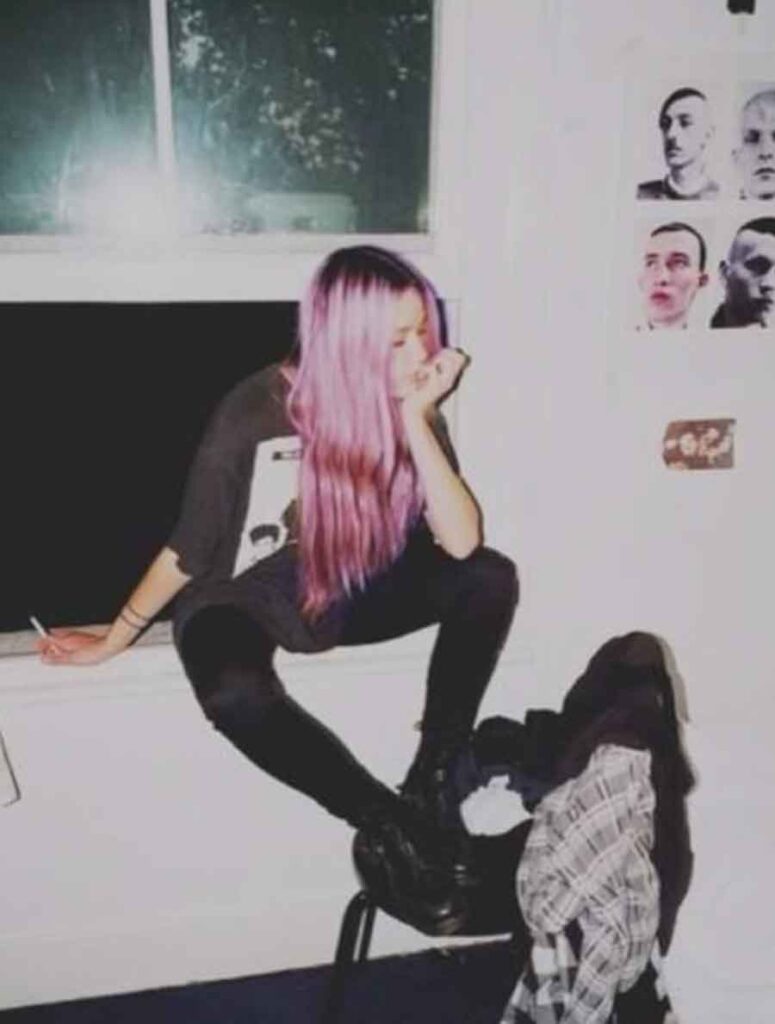 Hipster – indie
Although there are a lot of indie elements in the hipster aesthetic, the hipster is much more hippie and outdoorsy than the underground urban indies. Still, the styles can be mixed. Cute skirts bangs and tights were a big hipster indie trend, as flannel shirts are still a thing these days. If you like this outfit, you might want to check our Hipster Aesthetic Guide: A Complete Guide for the Hipster Girl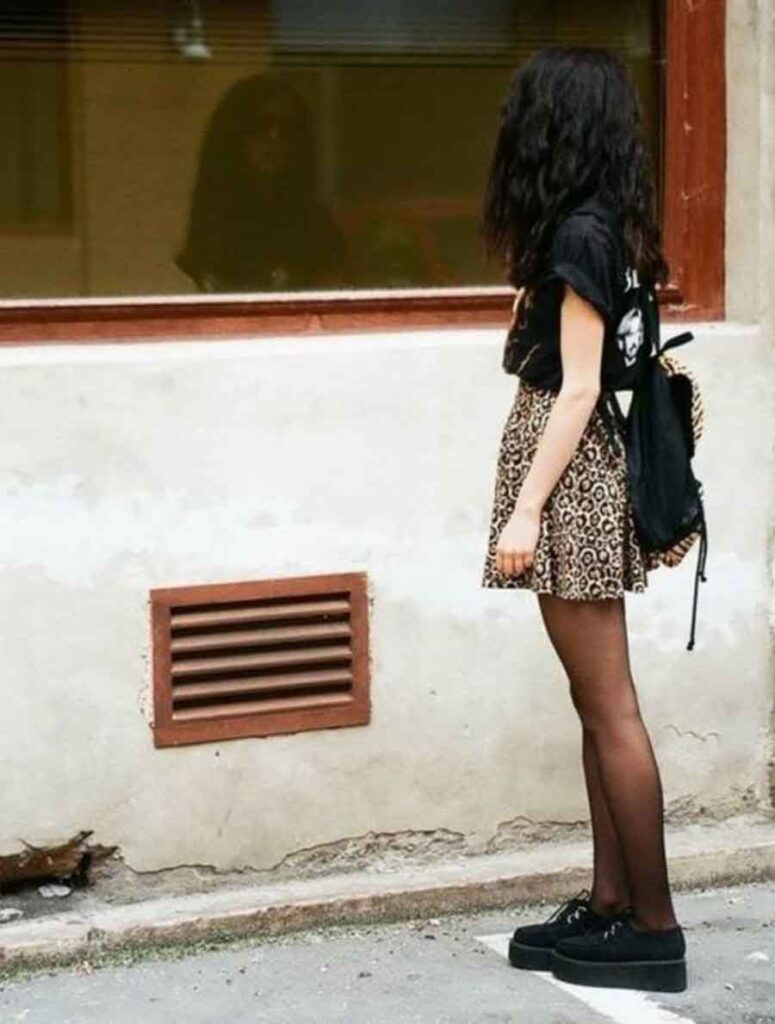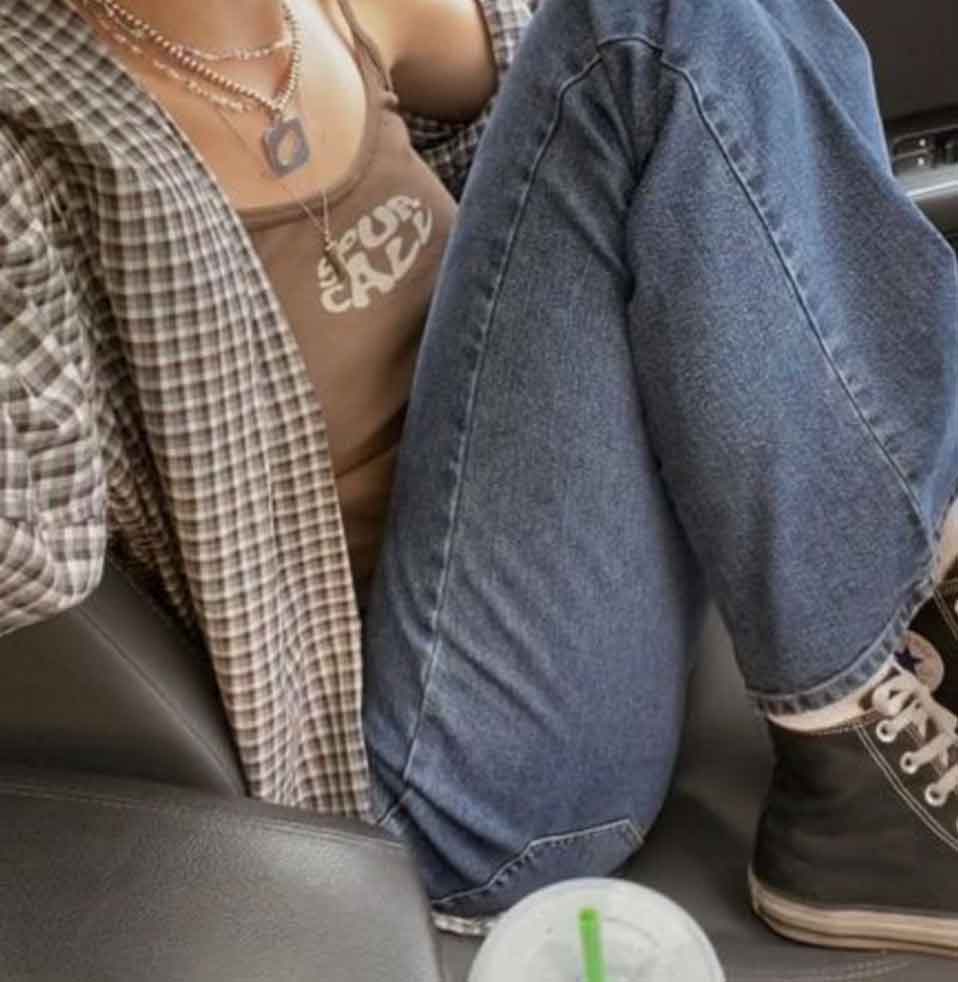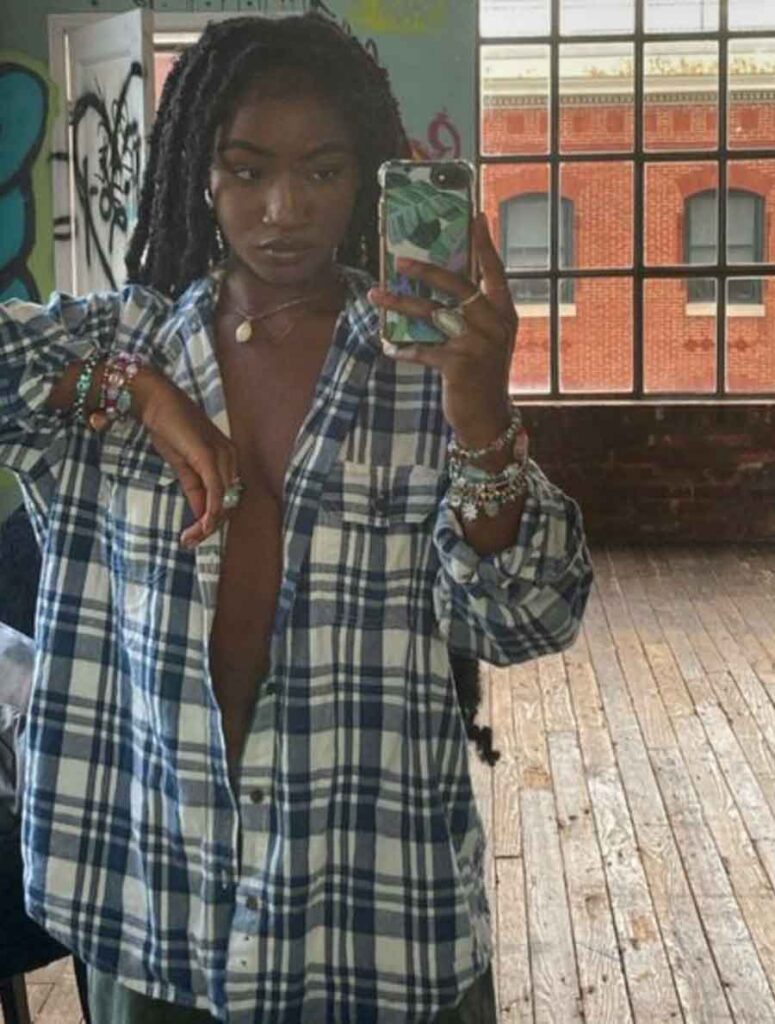 Hippie Groovy indie
---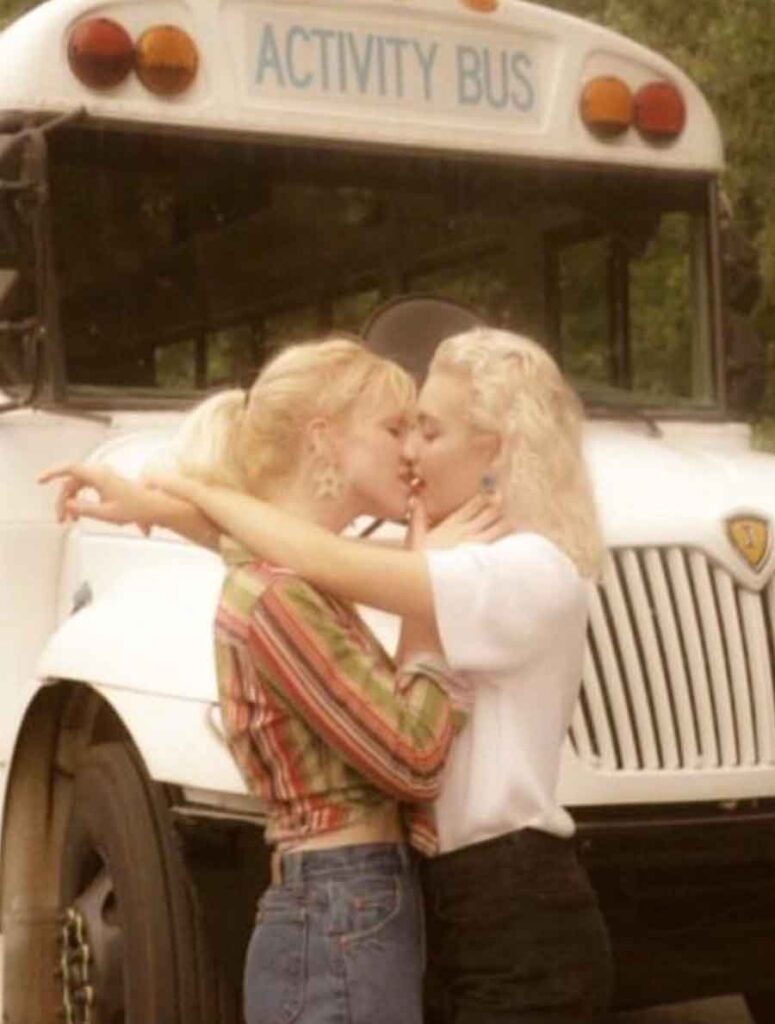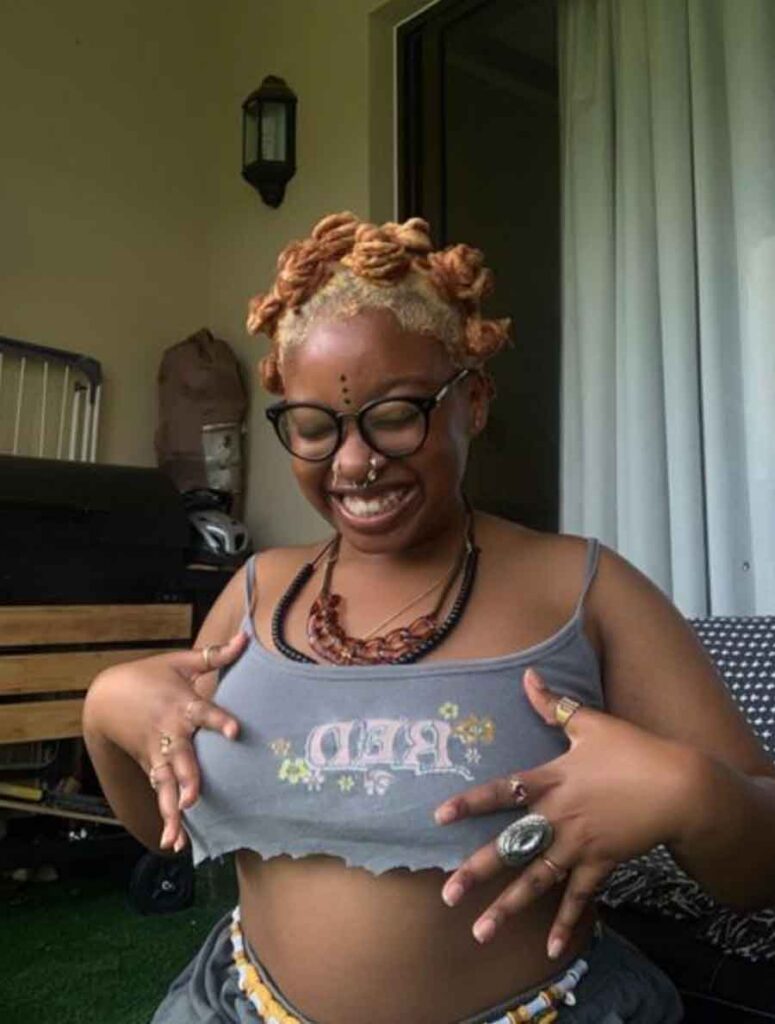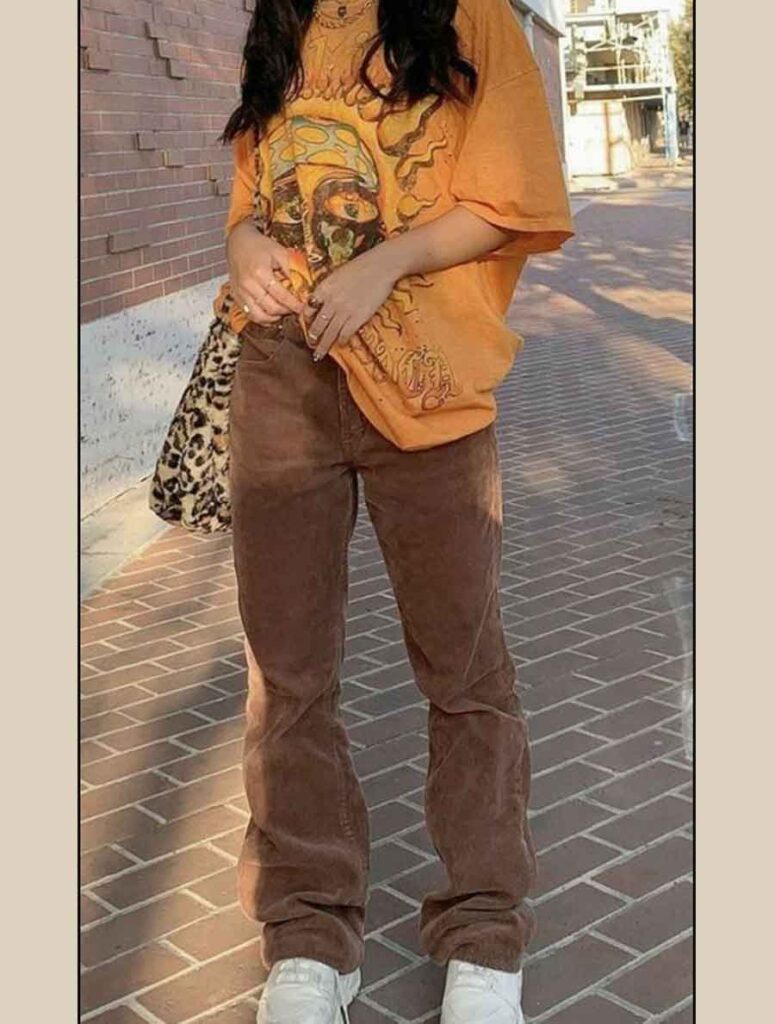 Creative Indie
---
The New Artsy / indie Aesthetics
---
Now that we have dug deep into the indie origins and values of X and Y generations, I will show the new connotation of these aesthetics made by gen Zs.
Take everything about independent style and creativity above, and mix it with the hippie-trippy elements (especially smiley faces) – groovy 70s indie style, retro eclectic aesthetic, some Y2K clothing, and a lot of very vibrant colors and you will get the new indie;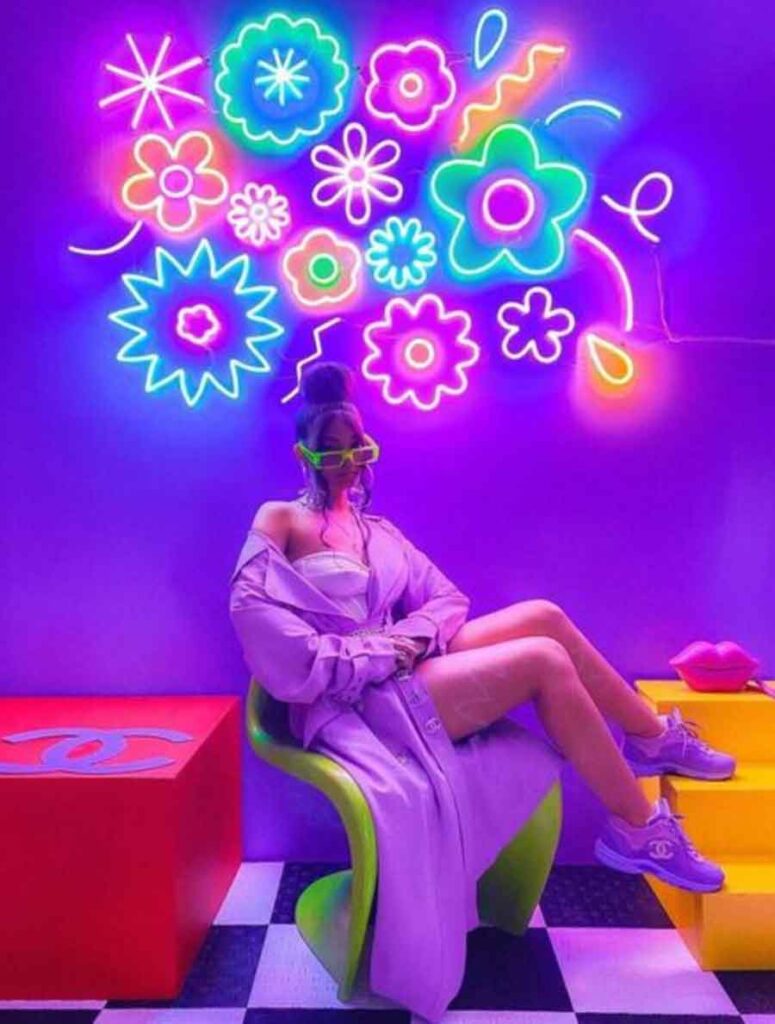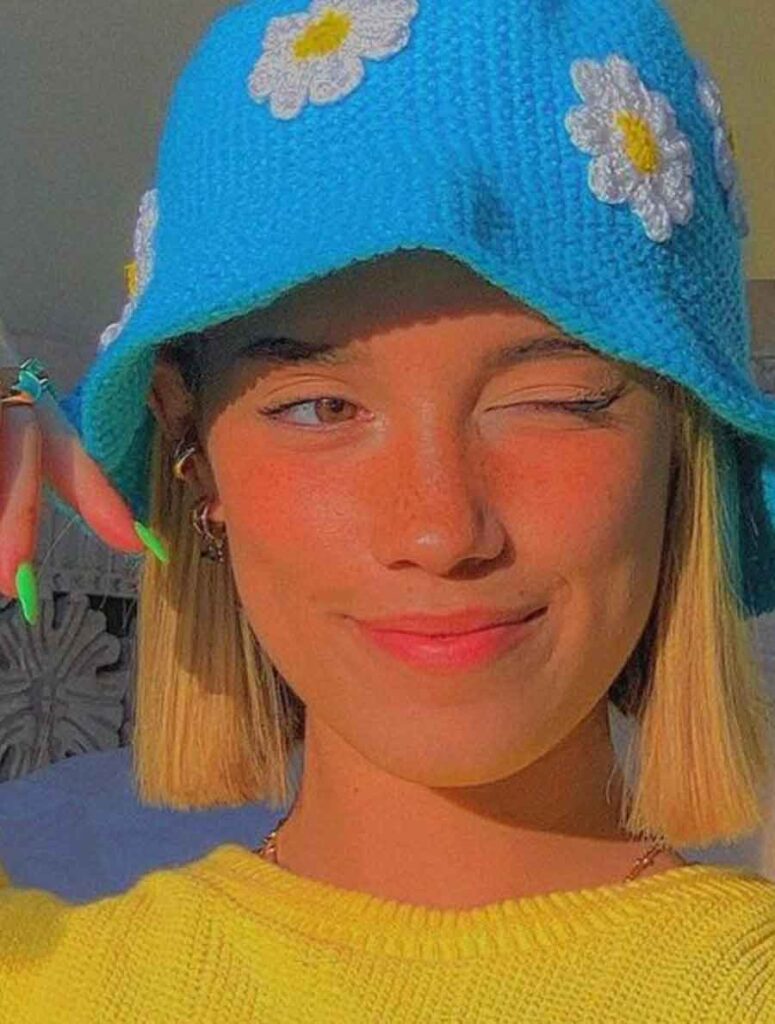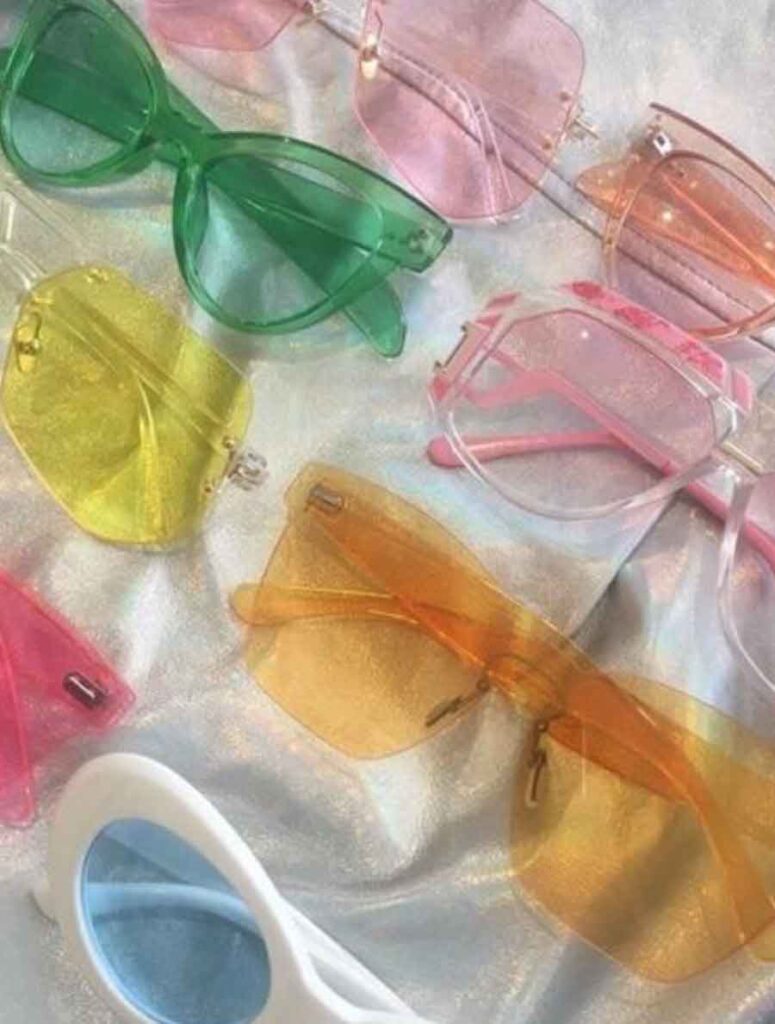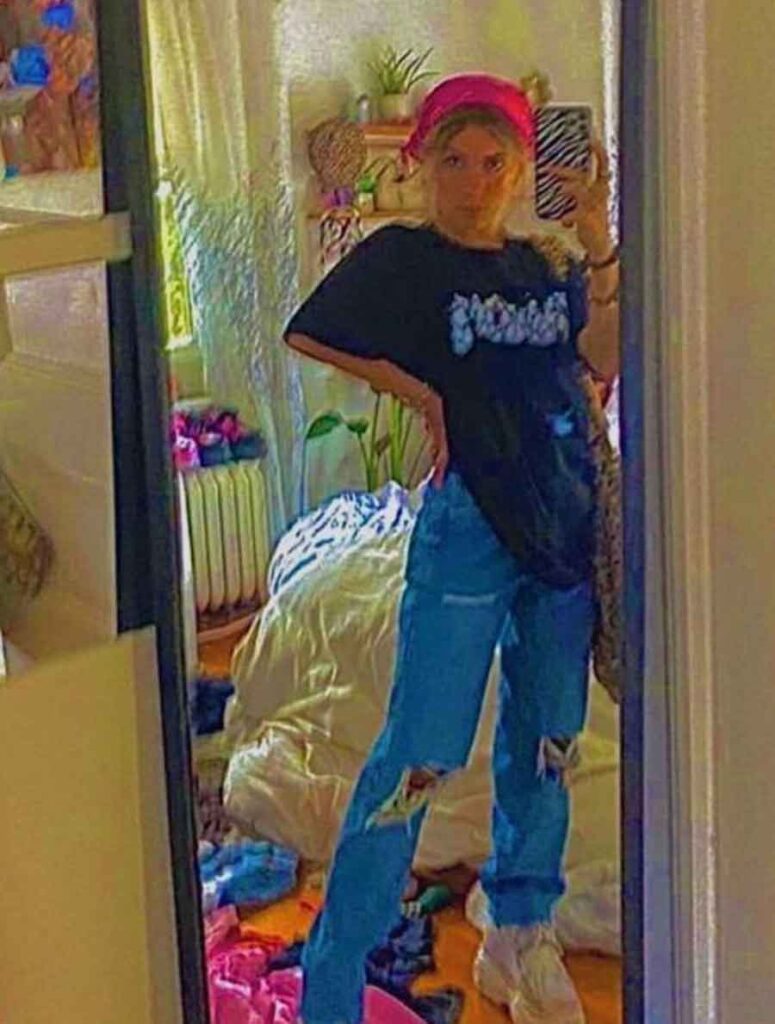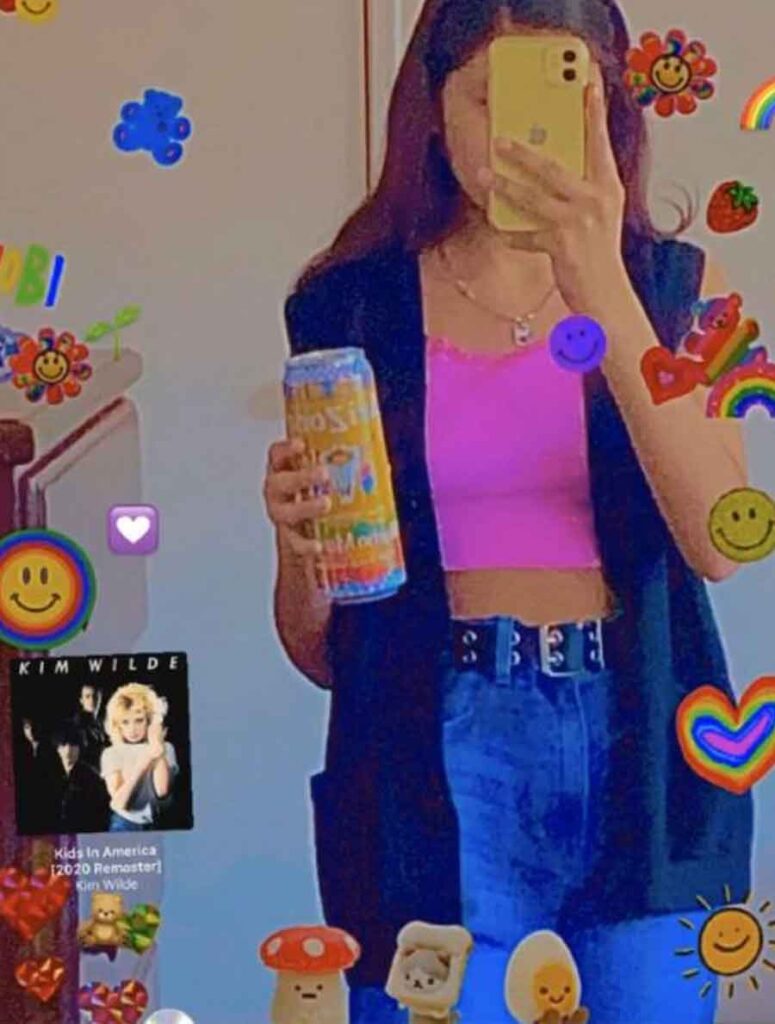 Straight-leg jeans with cute prints and neon elements
Neon, rainbow, flowers, smileys, and butterflies for a modern indie aesthetic room decor.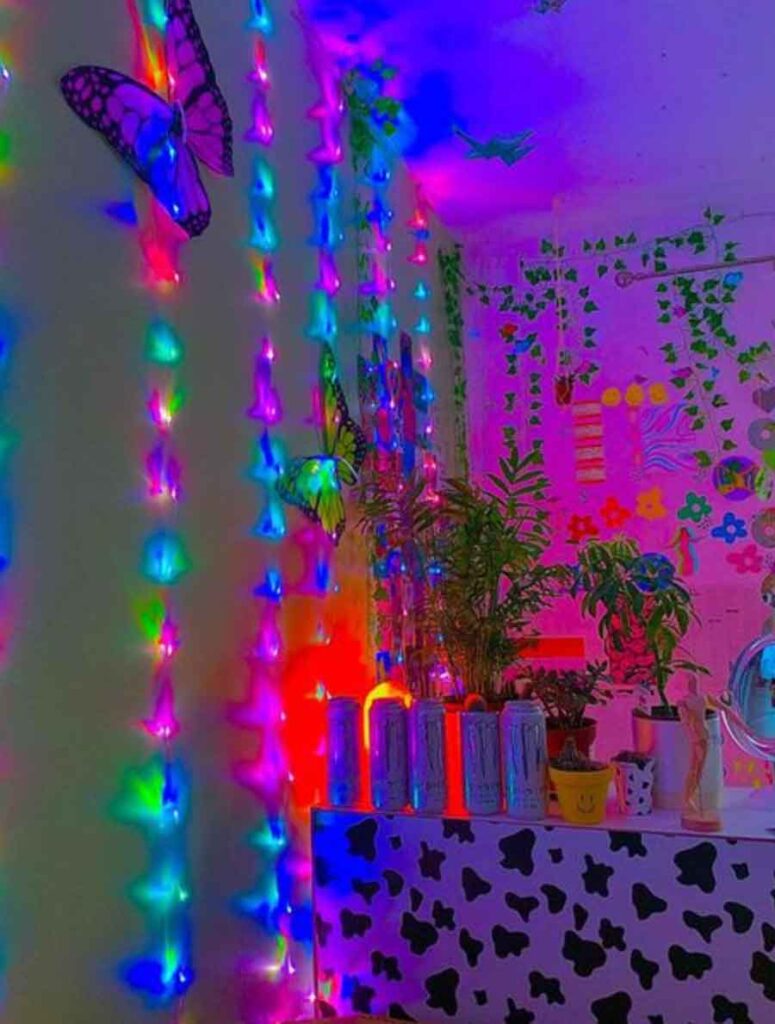 As a millennial, it was much easier to go back 10 years in time and write about the indie lifestyle that I have lived myself. But if you are a gen Z and want to give your opinion about the new indie aesthetics and values, feel free to do so in the comments. 🙂