Are you a green mom or are you looking for an amazing gift for one? This selection of non-toxic, sustainable & organic baby hooded towels is just what you need!
Bathtime with a newborn or an infant is a great opportunity to relax and create new bonds. Non-toxic and organic baby hooded towels are very soft and gentle, which is great for newborns and babies with sensitive skin or allergies. The American Academy of Pediatrics (AAP) has a great guideline on bath safety, where, among other things, they advise keeping the baby warm after the bath to prevent hypothermia and colds. Because of that, I selected the best non-toxic and organic hooded towels for babies. They are soft, plush, highly absorbent, perfect sized, and eco-friendly.
You will find basic information on the fabric, the average price from the day we made the post, and great online stores where you can find them!
More hooded towels :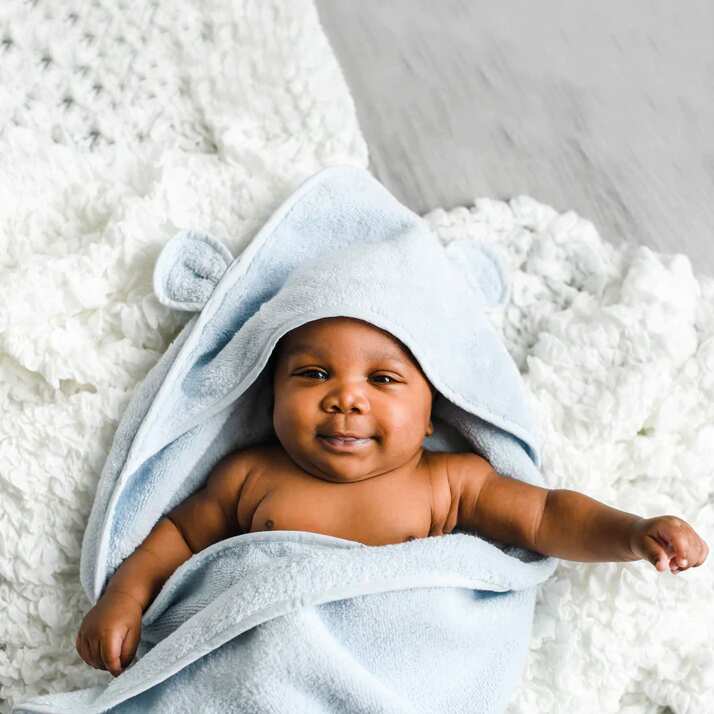 Besides, hooded towels are a great item to add to your registry. With a wide price range and a huge variety of models, your loved ones can give you something useful and pretty!
---
What is the difference between GOTS-certified and non-GOTS certified?
The GOTS (Global Organic Textile Standard) is an independent body that certifies the entire production chain, not only the seeds.
It includes social and environmental aspects like slave work and water pollution. So, if you buy something GOTS certified, not only the fabric is certified not to be GMO seed, not to use toxic pesticides, but it also has a less damaging impact on humans and the environment throughout the production process.
A non-GOTS-certified fabric doesn't necessarily consider the social and environmental aspects of the production chain. It only considers the fiber to be non-GMO and does not use pesticides!
---
Organic Baby Hooded Towels
---
Non-Toxic Bath Wraps
---
---
☾ Affiliate Disclosure: The Mood Guide celebrates women's moods and versatility. Even though we may earn a commission from some of your purchases, we encourage you to shop with the right intention. Focusing your energy on what you feel confident and comfortable in is empowering! ♥︎
---