☾ Affiliate Disclosure: The Mood Guide celebrates women's moods and versatility. Even though we may earn a commission from some of your purchases, we encourage you to shop with the right intention. Focusing your energy on what you feel confident and comfortable in is empowering! ♥︎
---
There are a lot of wood play kitchens in the market! You'll find fun, modern, girly, colorful playsets easily. However, not many options are sustainable and non-toxic and it can be tricky to set things apart. So we made this post for parents who are trying to live a more natural life and lower their kids' exposure to toxic chemicals. Therefore, in this post, you'll find the best and really non-toxic wood play kitchens, fridges, stoves, play markets, cooking and dining accessories, and Montessori kitchen tools with water-based paints and dyes, low-VOC emissions, BPA/PVC-free plastic, non-toxic glues, and environmentally responsible wood according to current European and American standards.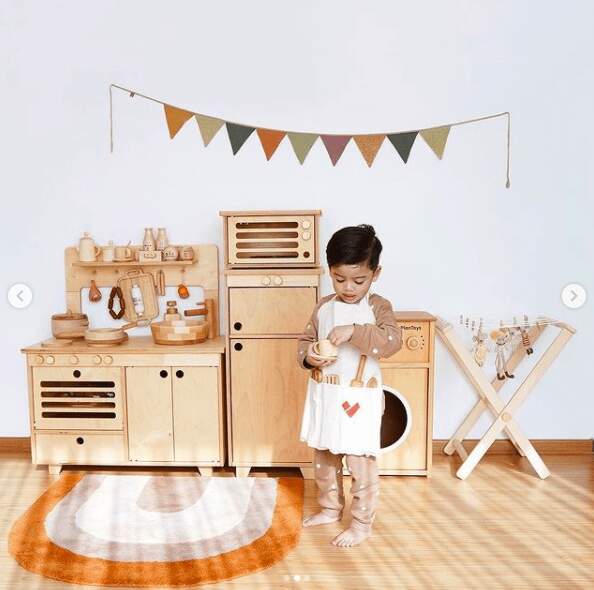 Non-Toxic Wooden Play Kitchens
---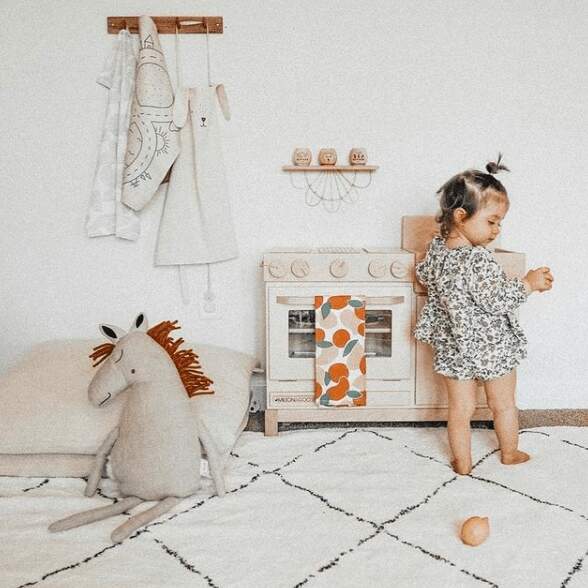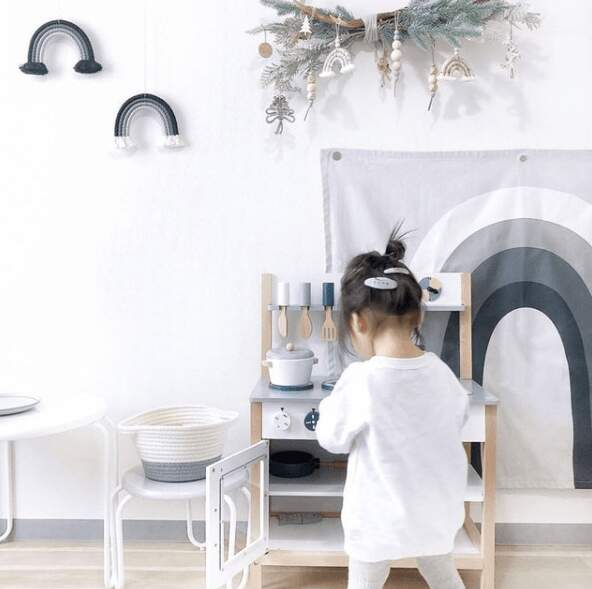 Play Ovens & Portable Kitchenettes
---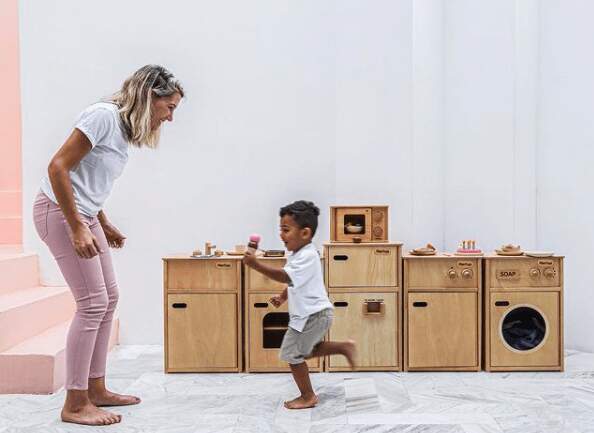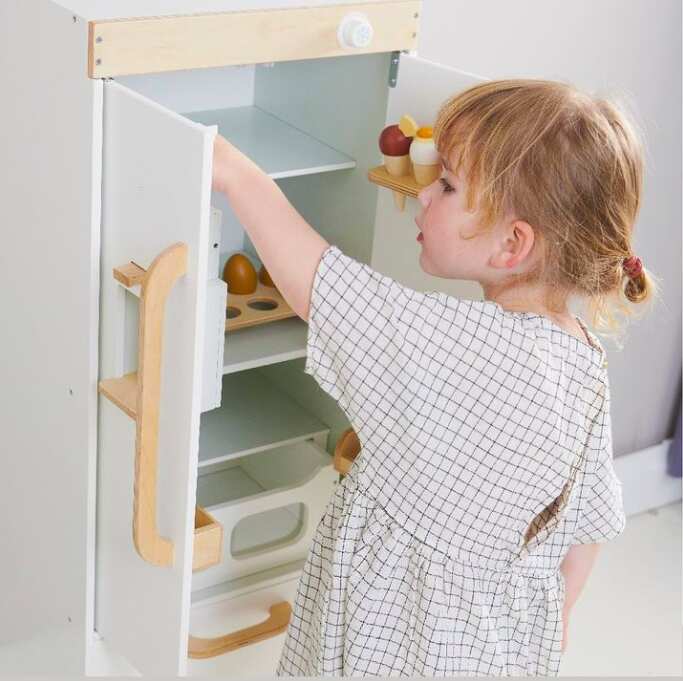 ---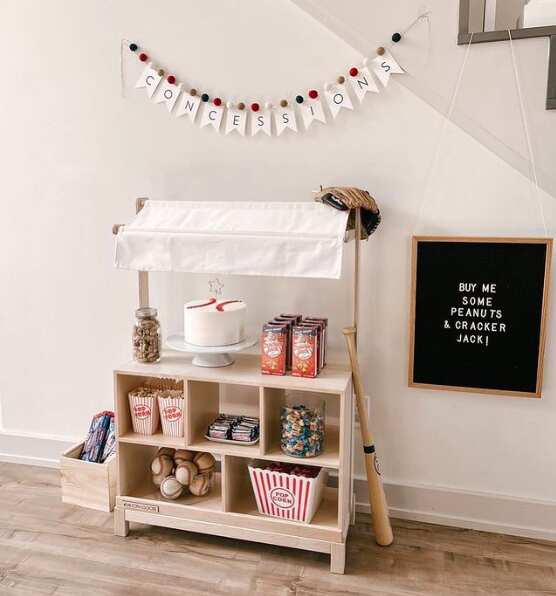 ♡ Related:
---
And I know. Unfortunately, toys made of sustainable real wood using non-toxic painting and ethical production processes are more expensive than "less conscious" toys. And only very few people can afford this luxury, which should be a basic right actually. That doesn't make anyone a bad parent. The system is not fair so I believe we must be kinder to ourselves. The USA has very basic restrictions for some toxic chemicals under the TSCA Title IV, so it's not the end of the World to buy MDF products. There is a lot of other things one can do to live a more eco-friendly life and lower the kid's exposure to toxic chemicals. Even if it's not possible to change everything if you change just one habit or one type of product, it's already more than doing nothing!
Stella
Related: