Have you ever wondered why a serum is the key to tackling anti-aging? Is it the ingredients? Or are some brands simply better than others? No matter the reason, these beauty products help you to pursue youthful radiance. Serums are usually created with ingredients to target aging specifically. Coupled with the latest technology, you are presented with a product that delivers results — making this beauty product one of the vital tools in your skincare arsenal. On that note, we will unpack the three best high-end face serums for anti-aging.
Fresh Tea Elixir
---
One of Fresh's best-rated products is this Tea Elixir face serum. The brand has a long-standing reputation for delivering products that outshine the rest. It is important to note that Fresh Tea Elixir comes with a five-star rating, meaning it is second to none. With Fresh's reputation, you can expect this elixir to work in several ways. Take note of its powerful and innovative blend of tea extracts. The Fresh team uses Adaptive Phytocompound Tea (APT) technology.
The APT technology was purposefully crafted to increase your skin's bioenergetic systems and antioxidant protection. This is achieved using the Mauritius tea plant's adaptive photo compounds extracted with state-of-the-art technology. This is not something that was developed overnight. Research teams took more than 30 years to understand the extraction process to deliver a product that works. The Fresh team is committed to providing beauty products that work. While the tea extract is this elixir's star, it works with niacinamide. It is also known as vitamin B3. This ingredient works hard to refine your pores. While at the same time providing radiance and an even skin tone. 
You want to improve your skin's overall look and feel while enjoying some anti-aging benefits – and that is what a serum is for. You should also consider the application of these products. For example, the Fresh Tea Elixir is lightweight and can be effortlessly applied to your skin. Its rapid absorption also means you will not be left with oily skin. In a world filled with anti-aging serums of all kinds, Fresh Tea Elixir is an excellent option to help you achieve your skin goals.
GENIUS Ultimate Anti-Aging Vitamin C+ Serum
---
Minimizing the appearance of wrinkles, age spots, and discoloration is what the GENIUS product is about. It is a solution for dullness, uneven skin tone and texture, fine lines, and wrinkles. Its formula includes hyaluronic acid, microalgae oil, and vitamin C. These ingredients work together to provide the desired outcome: youthful and radiant skin. Let us unpack those ingredients for you. 
Vitamin C is the star here. It is often a preferred ingredient by many brands because it delivers brightening, tightening, and revitalization. While this is the cornerstone of most serums today, GENIUS takes it further. They do this by using a truly efficient, stable version of vitamin C. However, GENIUS further incorporates another critical ingredient — plant extracts. The plant extracts work hard to hydrate and condition your skin.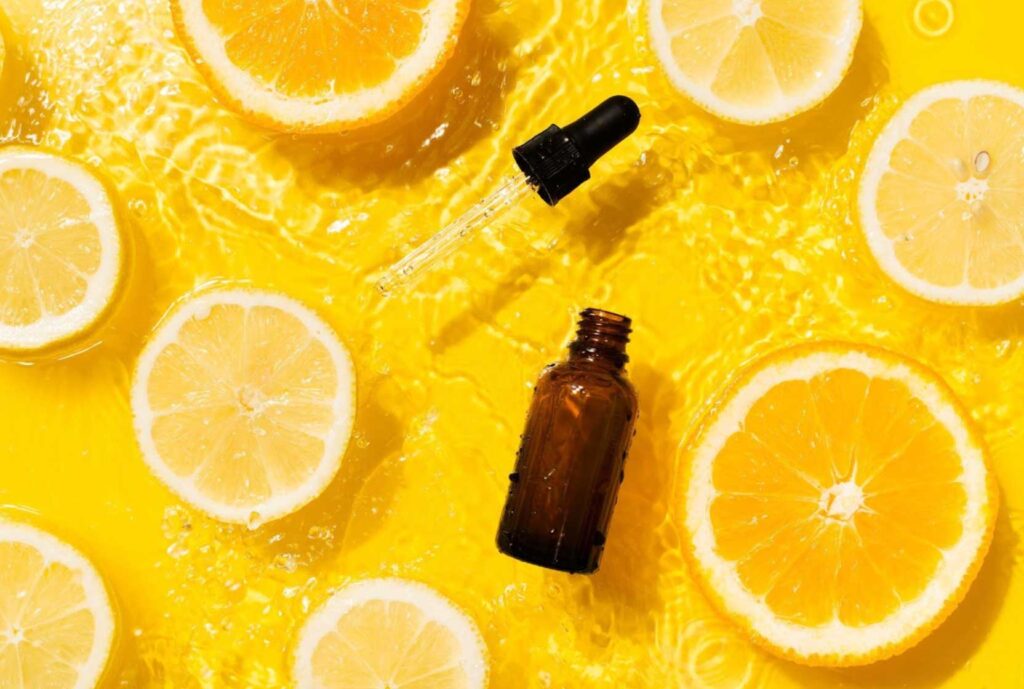 Charlotte's Magic Serum Crystal Elixir
---
To end our trifecta, we focus on Charlotte's Magic Serum Crystal Elixir, which promises an alluring youthful appearance. Some key ingredients include niacinamide, polyglutamic acid, fruit extract, and glycerin. While there are many more, these are the ones that stand out most. The reason for this is what they provide. Polyglutamic acid is a moisture-binding molecule that leaves you with the skin you had in your younger years. It eliminates those fine lines and wrinkles you are having sleepless nights over.
Furthermore, a stand-out star in this elixir is the crystal-infused powders that make it utterly unique. These include ruby and quartz powder. It is another aspect of this product that promotes a youthful glow. As you apply this elixir, you will notice that it glides onto your skin effortlessly and absorbs as quickly as possible. Beyond the benefits, using a product like this provides an element of self-care, which translates into better skin.
Conclusion
---
Serums are excellent products to have in your skincare ritual, and the benefits are staggering, especially if you consider the anti-aging solution. Fresh is by far the star of the products, not only because the tea elixir works but because the research dedicated to this product is profound. Furthermore, knowing that this product works, the five-star rating makes you feel at ease. If you are after a youthful glow, adopting an anti-aging serum in your beauty ritual is what you need.