The Mood Guide is as a visual shop guide with one central goal: help women, mothers or not make better and more accurate shopping choices, avoiding disappointment and waste (of time and money).
In a vast e-commerce landscape, we handpick the most beautiful and best-rated products from Amazon, Target, Etsy, and more and organize them by category and style (or mood) in one place.
The Mood Guide is designed to surface the best-rated things to buy, all visually organized by mood (guided by aesthetic).
---
What is your aesthetic?
---
? Feminine, girly:
Audrey Hepburn, Paris, roses, peonies, vintage, angelic, lace, pastel colors, bows, flowers, black ribbons, princess, ballet, satin, and tutus. Laudreé, corsets, Marie Antoniette, Dior, Tiffany. Find the best products to evoke beauty, delicate, romance e innocence.
Wanting a romantic or feminine photoshoot, or love to dress your little one with products that express total innocence, optimism, and cuteness? Here is the place I created for the endless dreamers and romantic mamas (or for when you feel like that).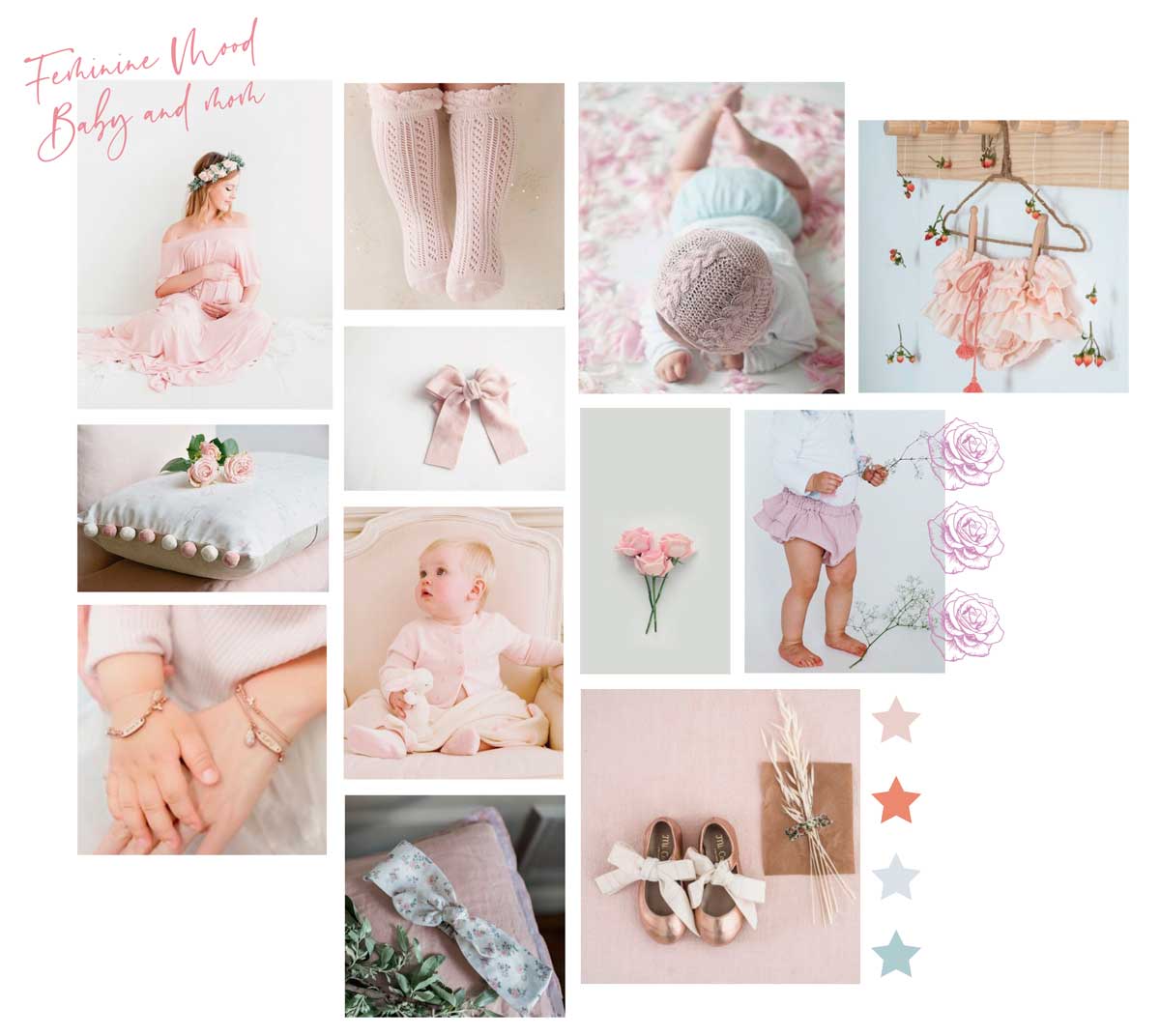 ---
? Sustainable and simple:
Neutrals, greens and a lot of white. Everything from this category (my favorite by the way), is thinking of a simple and sustainable life and a better planet. Natural tissues, 100% cotton, plant-based moisturizers, biodegradable utensils, handmade and non-toxic decor. Find the best-rated items to live an ecologic and conscious lifestyle.
Brands and things for the mom who looks for simple, trustworthy and pure things for themselves and their babies.
---
?Bohemian Mood:
Wild, barefoot, freedom, wildflowers, gypsy soul, hippie lifestyle. Sunflowers, dreamcatchers, patterns and textures, a lot of plants and bright colors, natural fibers, Persian and Turkish rugs, wood, macrame wall gangers, and handmade work. Woodstock, 70´s, Janis Joplin, Almost Famous. Find the best-rated items to help you express freedom and the wild woman within.
The boho mom and baby:
For the free-spirited mom Raising a little bohemian child.
---
?️ Adventurous Mood
Camping, forest, tracks, Indiana Jones, independence, self-discovery, craving the new and the unknown, and collecting moments. Bring nature home with woods, metals, and greens
The Explorer mom won't settle with ordinary life. She doesn't see her baby as a limitation but as motivation and partnership. The explorer mom crave adventure and want to discover the world and stimulate her little new best friend and partner to do the same. Embark on this journey here.
More moods Coming 🙂