☾ Affiliate Disclosure: The Mood Guide celebrates women's moods and versatility. Even though we may earn a commission from some of your purchases, we encourage you to shop with the right intention. Focusing your energy on what you feel confident and comfortable in is empowering! ♥︎
---
I thought I knew luxury until I see Prada's new gold Holiday collection. I was browsing through luxury websites to create these luxury gifts under 100 dollars post when my jaw dropped in the instant that the Prada website homepage finished loading and I was surprised by their Holiday Collection, so exuberantly gold yet absolutely elegant!
This site organizes the best stuff by aesthetics to help women find things in a more visually organized way, therefore, I just needed to write about this gorgeous luxurious collection that is all gold, the most elegant color, and so connected with the Luxury aesthetic & Mood.
In case it is your first time here and you are wondering what are all the moods & aesthetics: Luxurious mood, minimal chic mood, girly mood, sage mood, mystic mood, baddie mood, slow living mood, adventurous mood.
---
Related:
Gold Aesthetic: A Luxurious Inspiration Guide
---
The Prada Holiday Gold & Metallic Aesthetic:
---
Inspired by the festive Holiday season the special women's collection combines garments and accessories adorned with sparkling crystal accents, sophisticated tailored designs, and silhouettes in fine knitwear. There are also silver, black and white products in this collection, but I only selected the ones in metallic gold.
Below are my favorite Gold Prada shoes and accessories from this collection.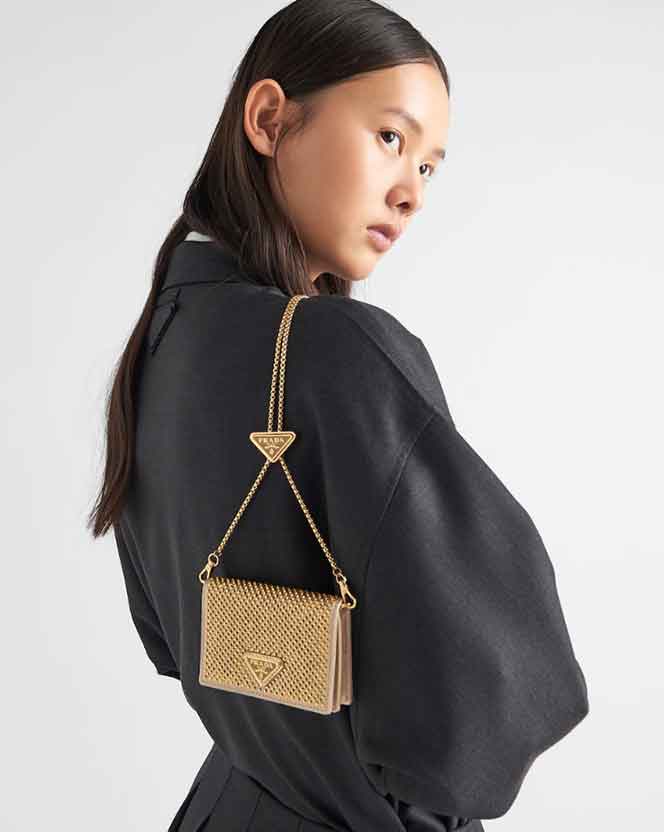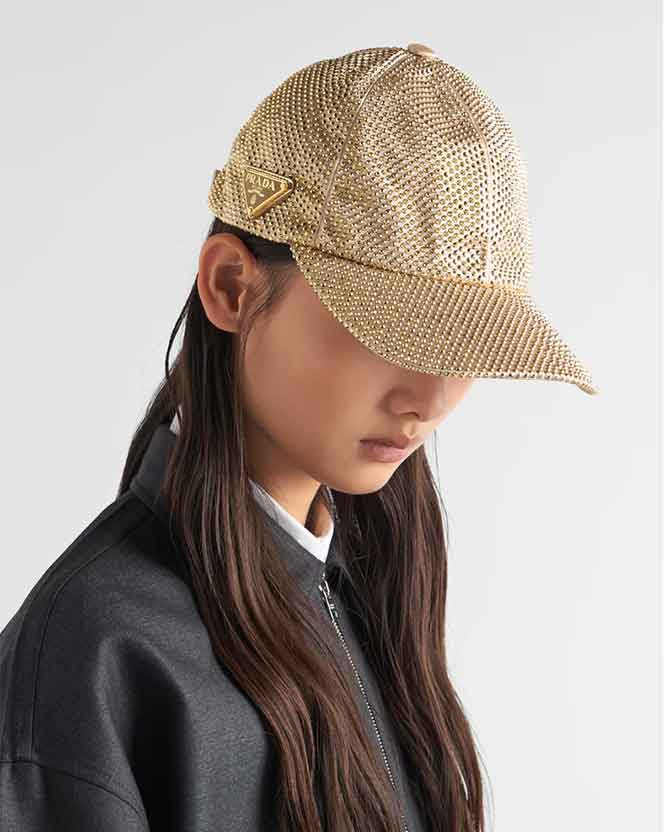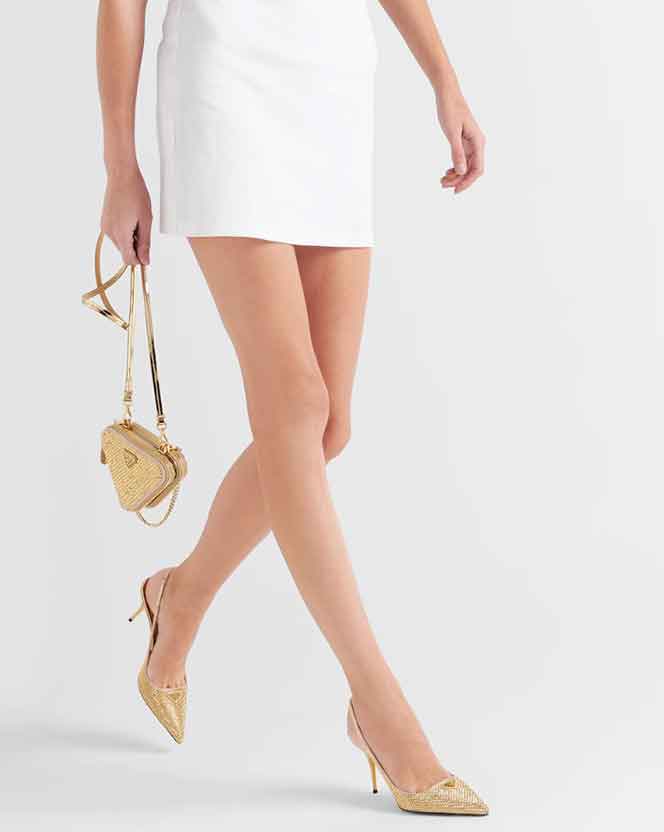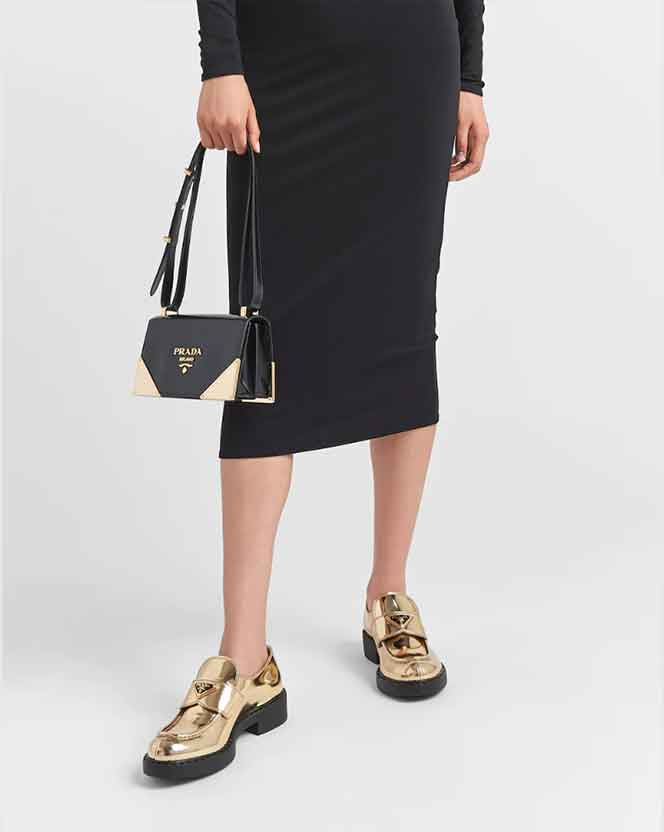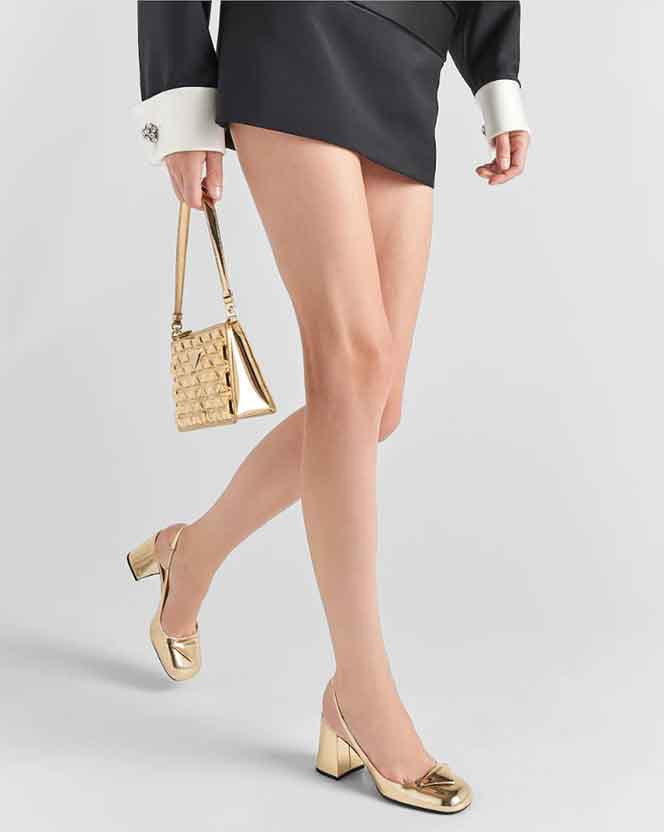 Other Popular Gold Prada
---
Besides this wondrous collection, Prada is also popular for other gold high-end products, Praa Eternal Gold is my favorite, featuring the most luxurious gold rings, chains, necklaces, and the iconic Prada Triangle in gold.
Prada Eternal Gold Fine Jewel:
---