In the fashion world, achieving a luxe aesthetic is one of the more satisfying aspects of the entire industry. And it makes sense when you consider how influential the fashion industry is. But people rarely consider that a luxe aesthetic goes beyond expensive garments — it is more about crafting a personal style that shows your fierce side. Additionally, luxe is about opulence, refinement, and elegance. While thinking of ways to achieve a luxe aesthetic, consider things like high-quality fabrics and how each item of clothing and accessory can work together to achieve your desired look. Let's dive into our comprehensive list of ways to achieve a luxe aesthetic.
Accessories That Matter
---
Anybody can look luxe on a budget, and it's all about finding the right accessories at the right prices. There are many ways to fit luxury into your budget, whether you're perusing handbags in second-hand stores, finding great jewellery pieces at antique markets, or are adept at finding the ultimate women's designer sunglasses sale. With any outfit, accessories are often that final touch to give your look that special touch it needs — think chunky gold jewellery, statement sunglasses, leather belts, and fashionable bags. In luxe fashion, less is almost always encouraged, as your accessories' job is to compliment your outfit and not overtake it.
High-Quality Fabrics
---
There is nothing quite like an item of clothing made from the best fabrics the world has to offer — think cashmere, vicuna, guanaco wool, cervelt, silk, qiviut, and so much more. Remember that the basis of luxe fashion is high-quality fabrics. So, when you are ready for your shopping spree or wardrobe revamp, look for clothes crafted from high-quality fabric. Not only do these fabrics last longer, but the clothes also look more elegant compared to general cotton.
Tailored Items
---
Have you ever seen someone wearing a perfectly fitted pair of pants and a shirt? Chances are those items are tailored. So, what are tailored items, and why do they matter? Think about it this way. You can wear the best designer clothes, but if they don't fit your body correctly, you will not look good. Tailored items are specifically made for your body by a seamstress or tailor. And it is also when you purchase clothing items that tightly fit your body to accentuate your body's natural proportions. In essence, it provides a polished, sophisticated, and refined look.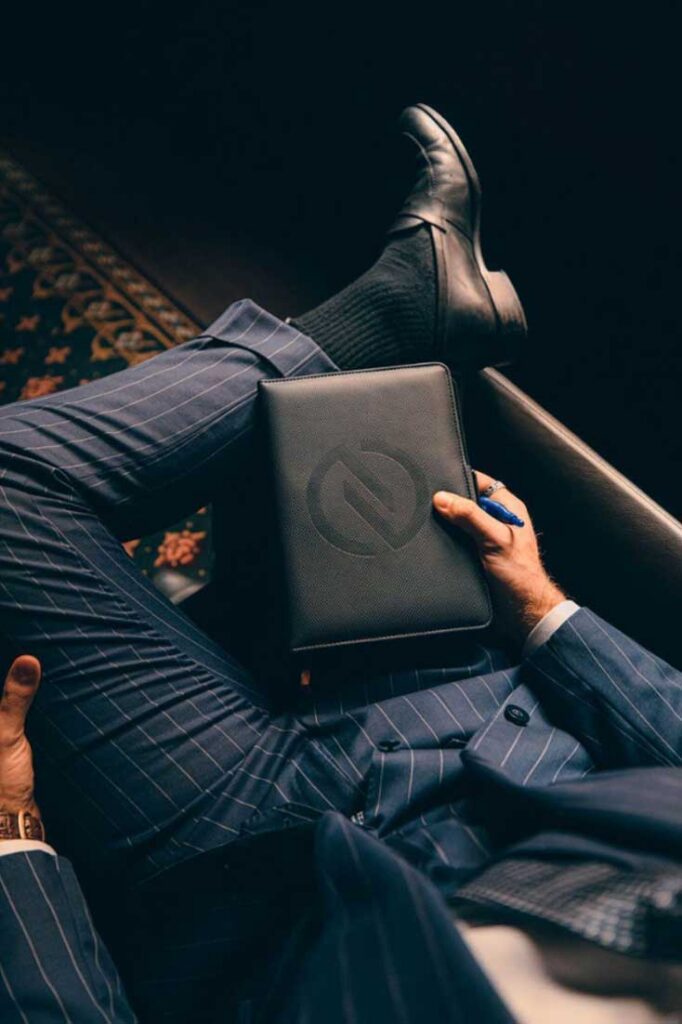 Colours
---
When thinking about colour palettes for your luxe outfits, remember the idea is not to look like the contents of a Smartie box — unless the occasion demands it. Instead, aim to use colours naturally and effectively. A way to achieve this is by using a neutral colour palette. Think of subdued tones like black, white, beige, camel, brown, and blue or navy. These colours are versatile and work together, alone, and even paired with brighter hues.
Footwear
---
Do not allow anyone to tell you what footwear does not matter when it comes to luxe aesthetics. It does. Depending on the type of shoes you are used to wearing, you should invest in footwear that provides comfort and elevates your look. We advise wearing classic footwear like heeled pumps, loafers, and ankle boots in neutral colours.
Layer Effectively
---
The remarkable thing about laying is that it adds depth to your outfit. And since you are after a luxe look, experimenting with different textures and layers will help here. An example would be you are wearing a silk shirt. You can wear a cashmere cardigan with it to layer. Or throw it over your shoulders. But you get the idea.
Statement Items That Last
---
A luxe wardrobe is often defined by a few standout pieces that attract the attention you want. These can be anything you like, as style is personal. We advise investing in items that reflect your style but are still timeless, ensuring that they don't go out of fashion too quickly. These items could be a lovely trench coat, a tailored pair of pants, a silk scarf, or anything that reflects you.
Minimalism
---
Did you know that luxe fashion embraces the minimalist approach? Well, it does. You don't want to wear designer clothing from head to toe with logos popping everywhere. That is not a true luxe aesthetic. However, embrace the less is more approach by carefully selecting your clothing items. For example, do not wear a watch and three bracelets. Instead, wear either a watch or a bracelet. A minimalist approach also allows you to highlight your quality items, making them front and centre.
It's in the Detail
---
The critical thing about luxe fashion is how finer details matter — for example, a brooch on your jacket, the buttons on your shirt, the embroidery on your coat, etc. These details add a certain flair to your garments. They can also enhance your overall look. So, next time you are spicing up your wardrobe, look for those finer details.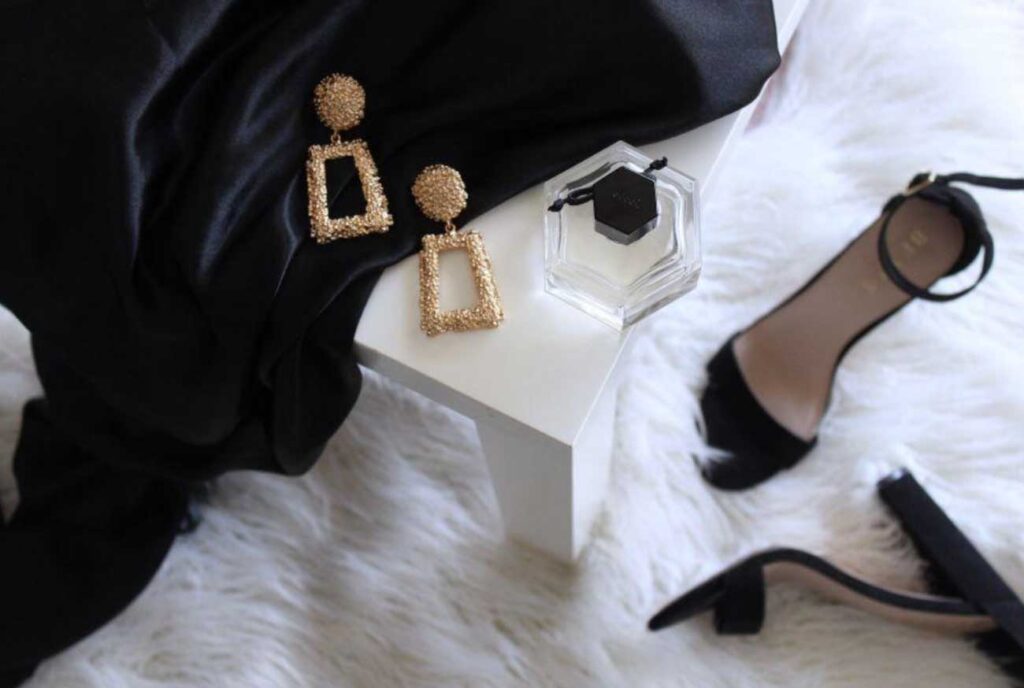 Be Confident
---
You might wonder what confidence has to do with a luxe aesthetic. It's a critical component. Many people have an opulent and sophisticated personal style but are afraid to express who they are in terms of fashion. And this is where confidence comes in — it's about believing in your personal style and owning your looks. Without confidence, you will always worry about how other people perceive you and the way you dress. With confidence, you'll wear that outfit anyway — you've got this!
Wrap Up
---
Embracing a luxe aesthetic is exciting. You can use your clothes to make yourself look sophisticated. Accessorise where necessary, but do not overdo it. Wear high-quality fabrics and embrace tailored clothing to give you a sophisticated look. Work with neutral colours as they can be paired with many other hues. Find footwear that looks high-end but is also comfortable. Embrace layering your clothes and invest in a few statement pieces that you can wear over time. Look at the finer details like buttons and embroidery when you shop next. And lastly, be confident in your style, and you'll have the luxe look perfected!