☾ Affiliate Disclosure: The Mood Guide celebrates women's moods and versatility. Even though we may earn a commission from some of your purchases, we encourage you to shop with the right intention. Focusing your energy on what you feel confident and comfortable in is empowering! ♥︎
---
As a website that advocates for expressing and embracing moods, we of course love themed nails, including Thanksgiving nail designs.
Well, it seems an odd theme for nail design at first, but from my designer perspective, every type of celebration deserves gorgeous eyecatcher hands with aesthetically pleasing nail designs. It will get you more in the mood and communicate some extra fun in your overall outfit for Thanksgiving!
Thanksgiving nails are nothing more than cozy, brownish, and orange fall-inspired nails with a touch of festive details, such as sparkles and gold.
Doing your nails and matching your outfit with the ultra-cozy environment and super savory dishes, while gathering with loved ones and watching the rustling leaves dancing in the fall breeze outside is a simple detail that may enrich the Thanksgiving experience.
After all, this night is about appreciating the pretty and uncomplicated things in life and feeling grateful.
Thanksgiving Nail Designs
---
The thanksgiving manicure ideas below are suitable for all styles of nails, from long coffin nails to short nails.
Fall & Thanksgiving Colors Nails
---
Simple, autumnal tones create a fall nail aesthetic using thanksgiving nail colors: Shades of oranges, yellows, dark reds, and browns.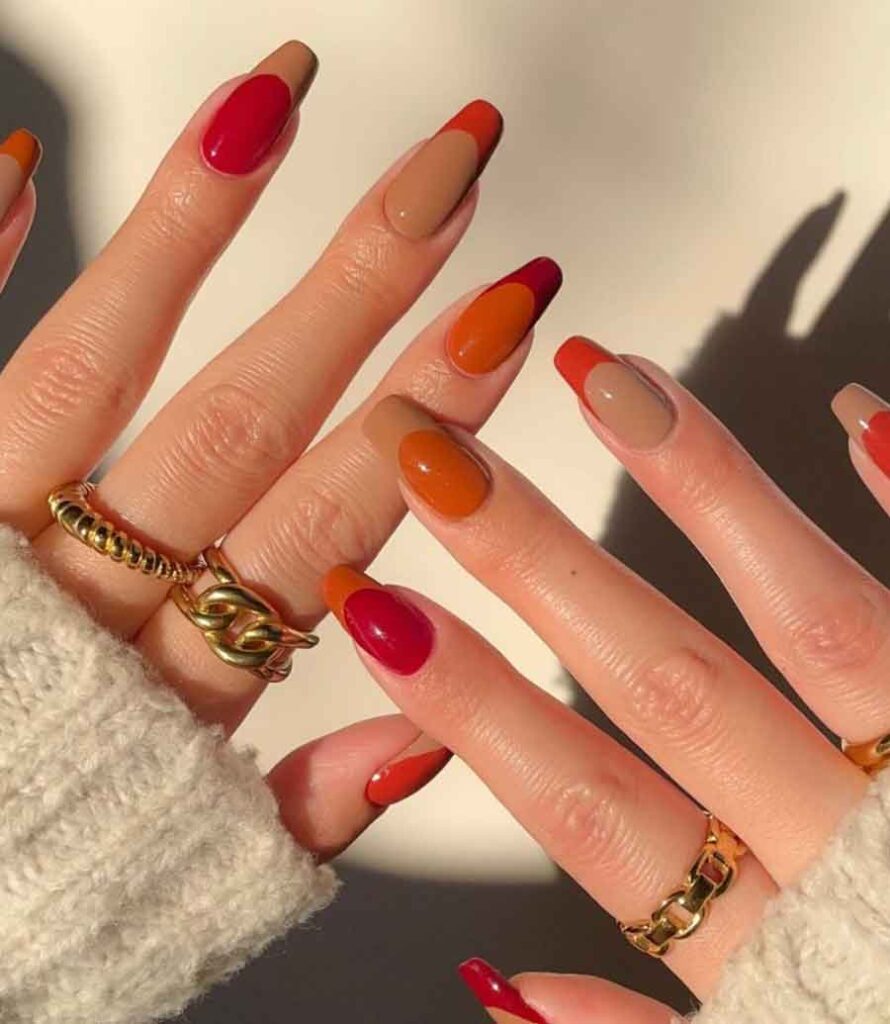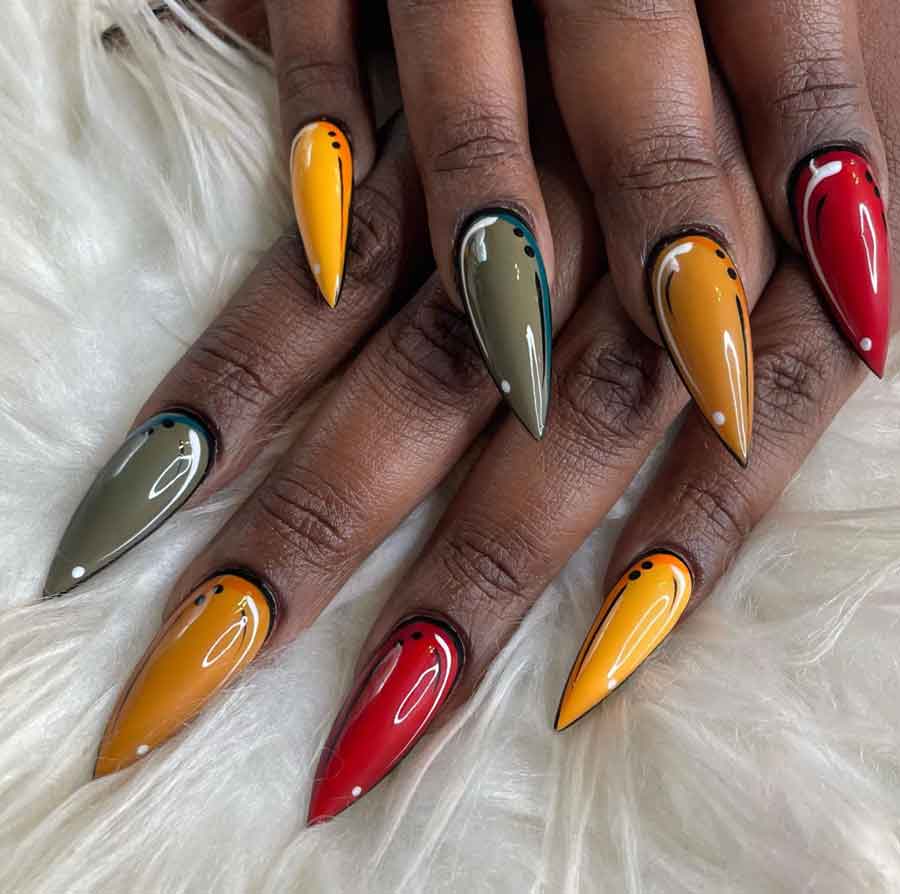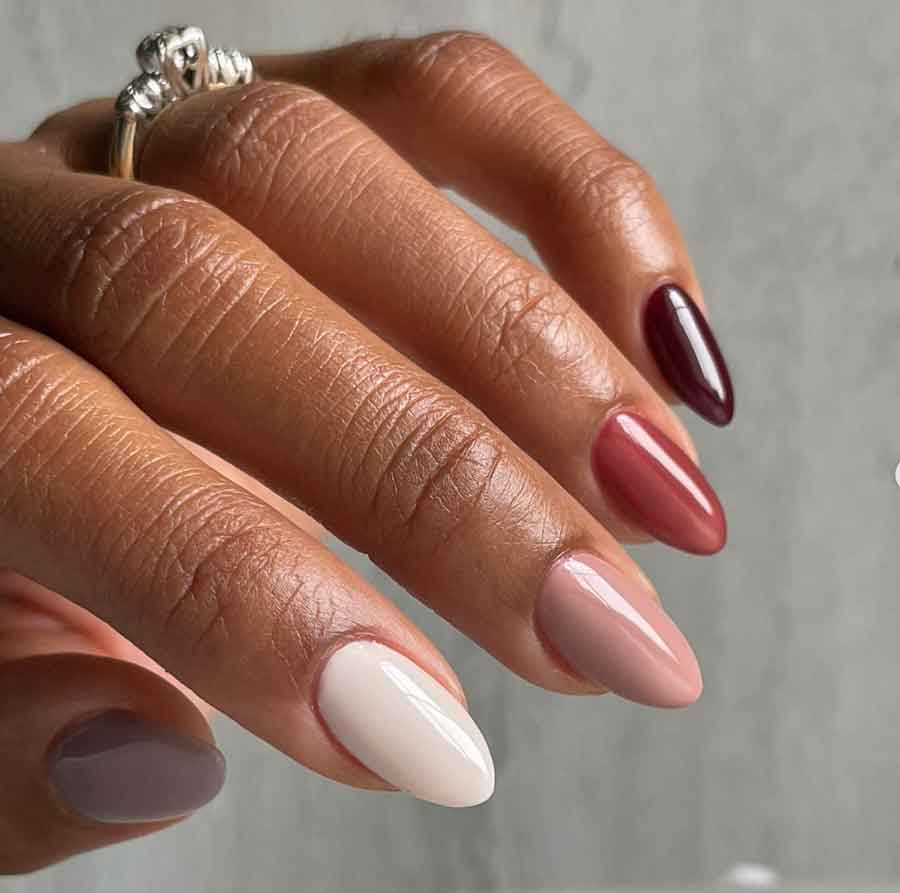 Thanksgiving nail Colors with Gorgeous Swirls
---
A modern and chic approach to your thanksgiving nail aesthetic.
---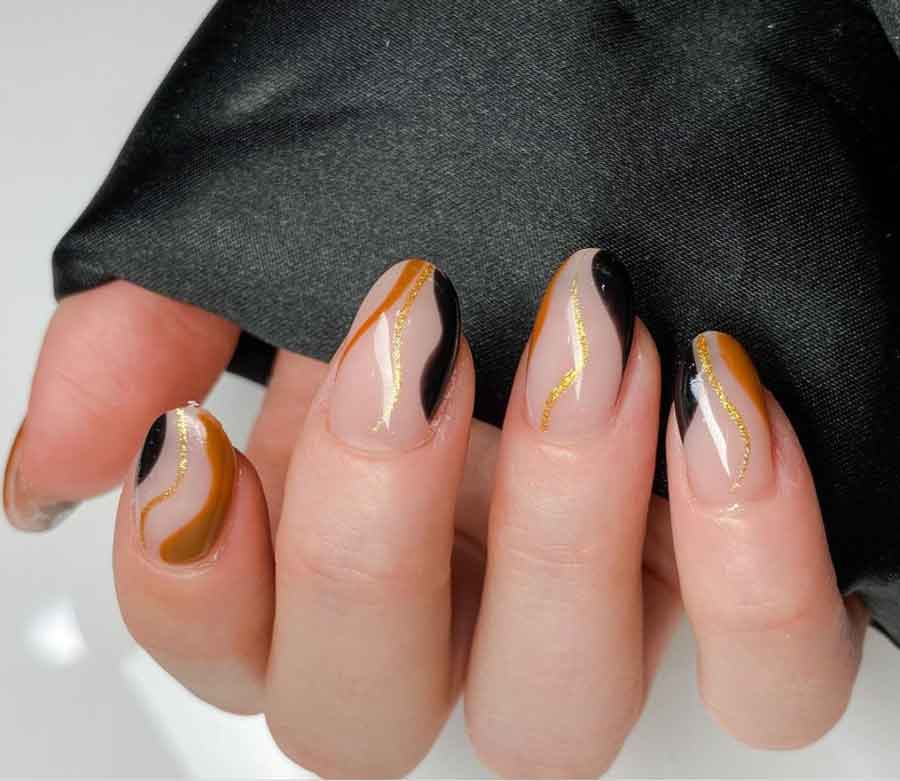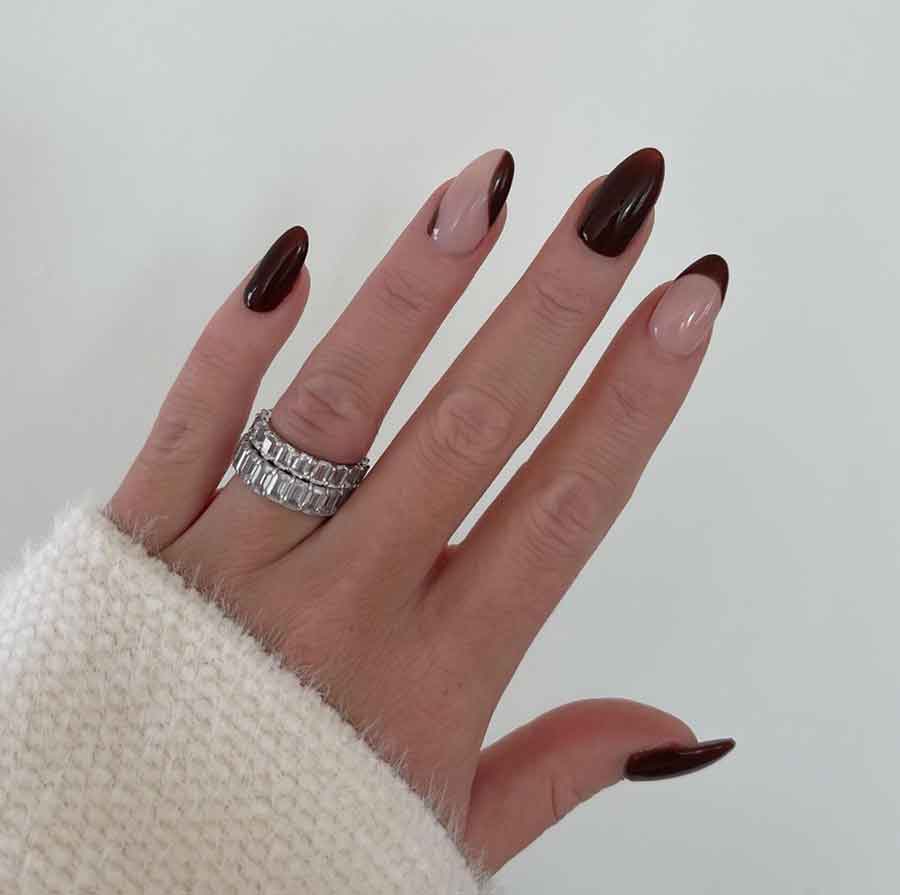 Autumn shades with glitter or gold nail art
---
Let the festivity Thanksgiving mood shine for a bit on your nails and summon all the festive feels.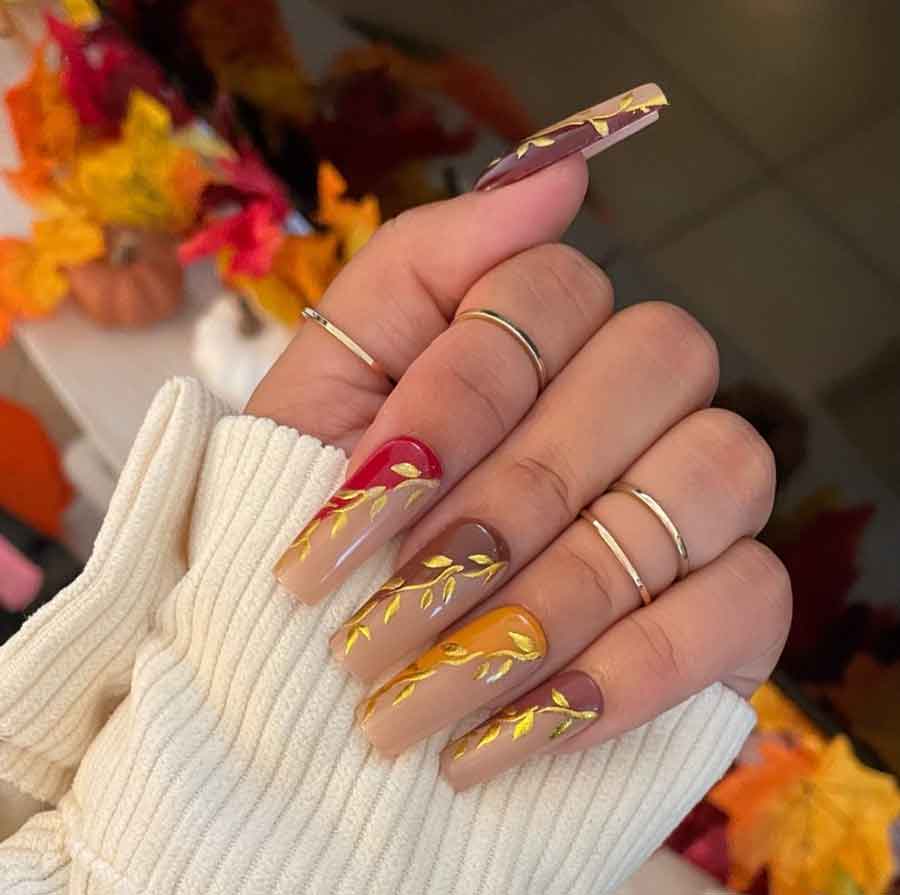 Simple Orange Thanksgiving nail IDeas
---
Orange is The official fall color and is famous for thanksgiving nails, fall nails, and Halloween nails.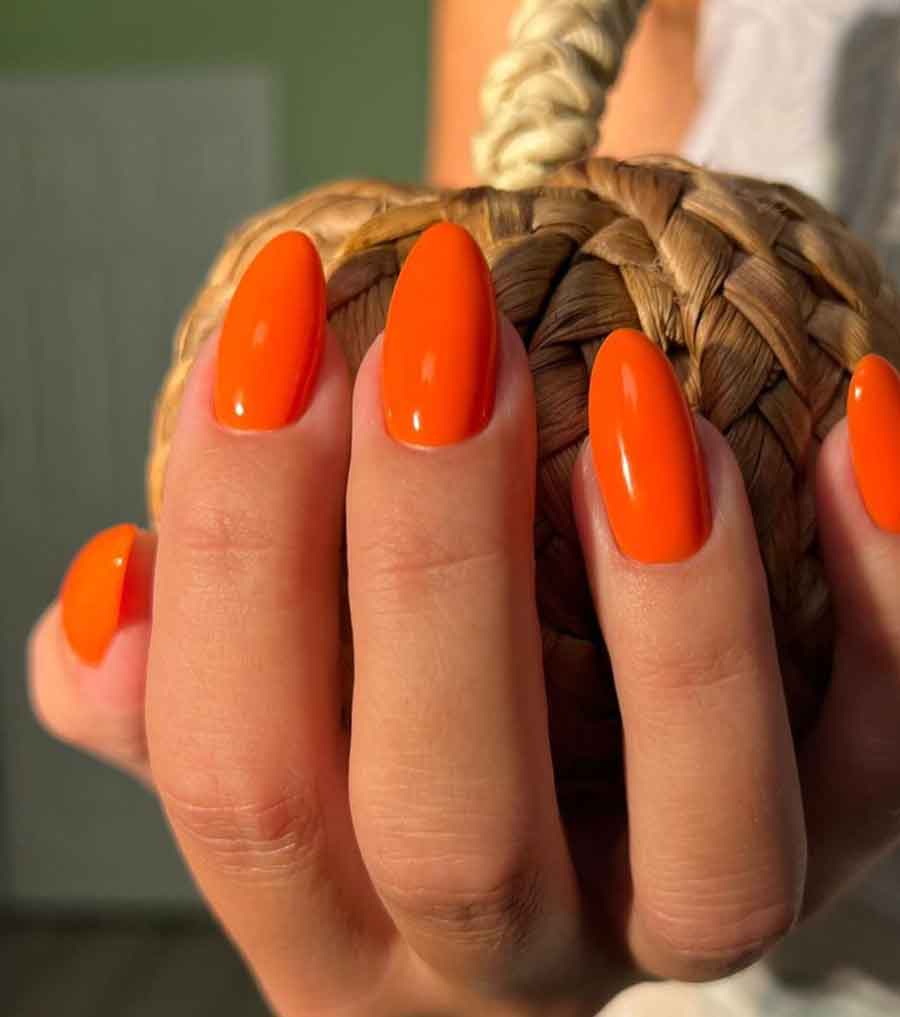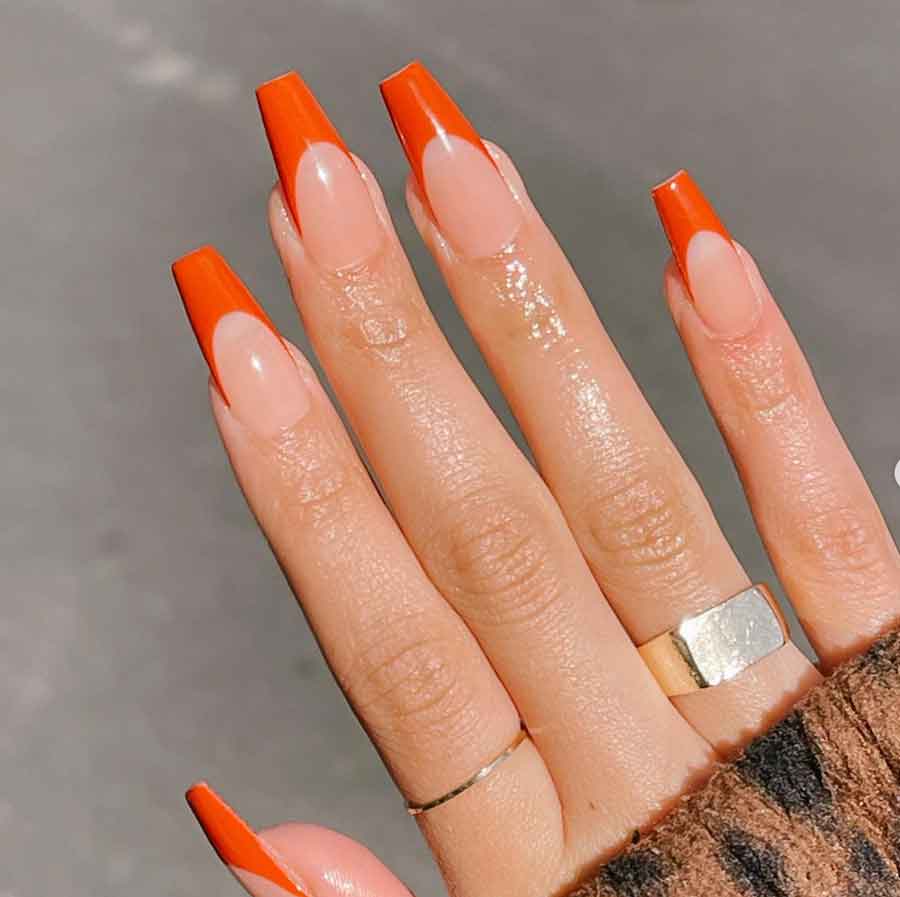 Burnt orange is my favorite shade of orange for Thanksgiving nails!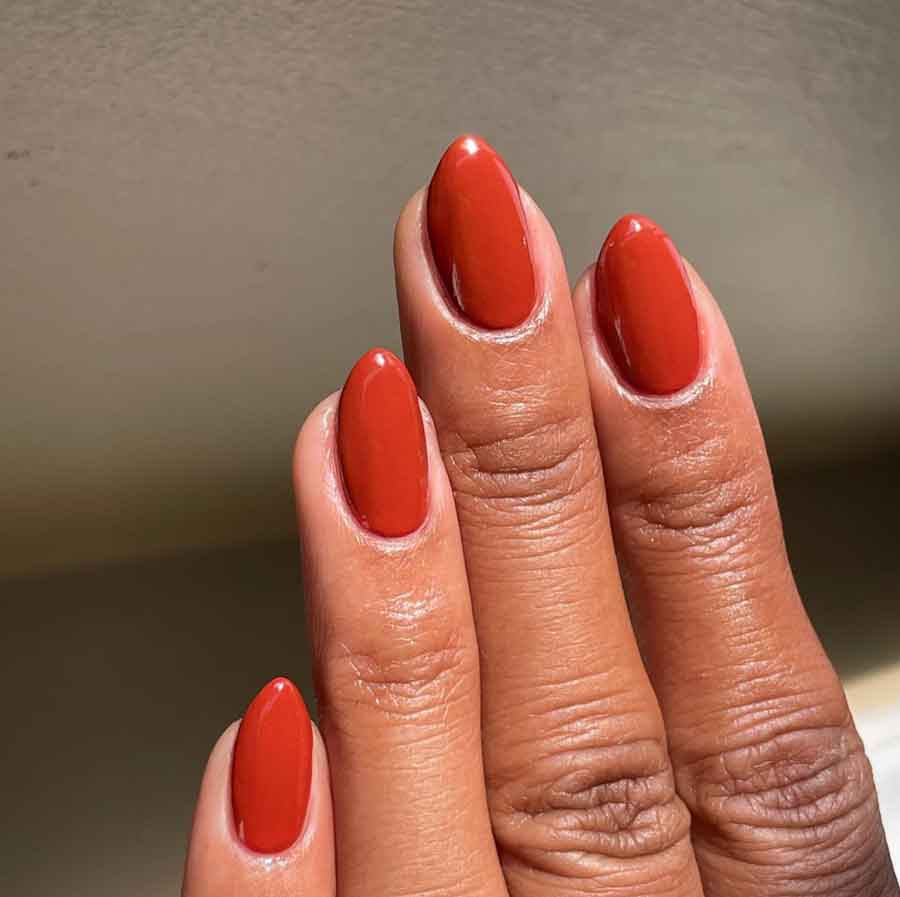 Orange with glitter
---
Its brightness shows off the joyful mood of Thanksgiving.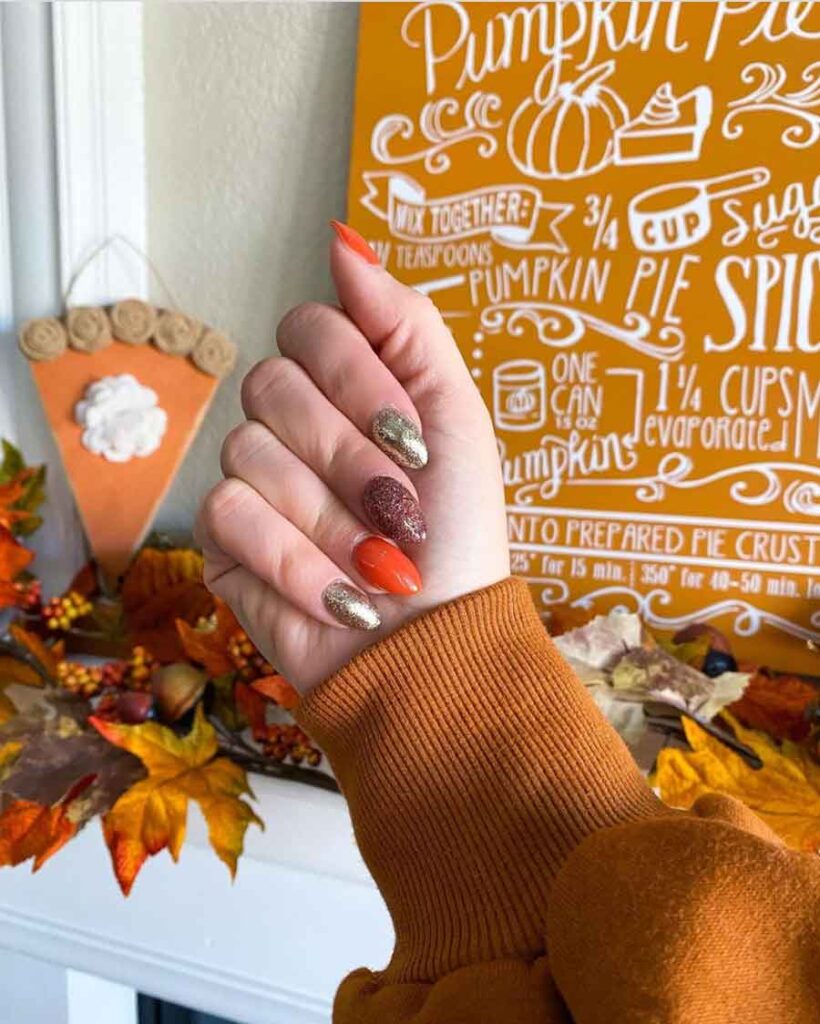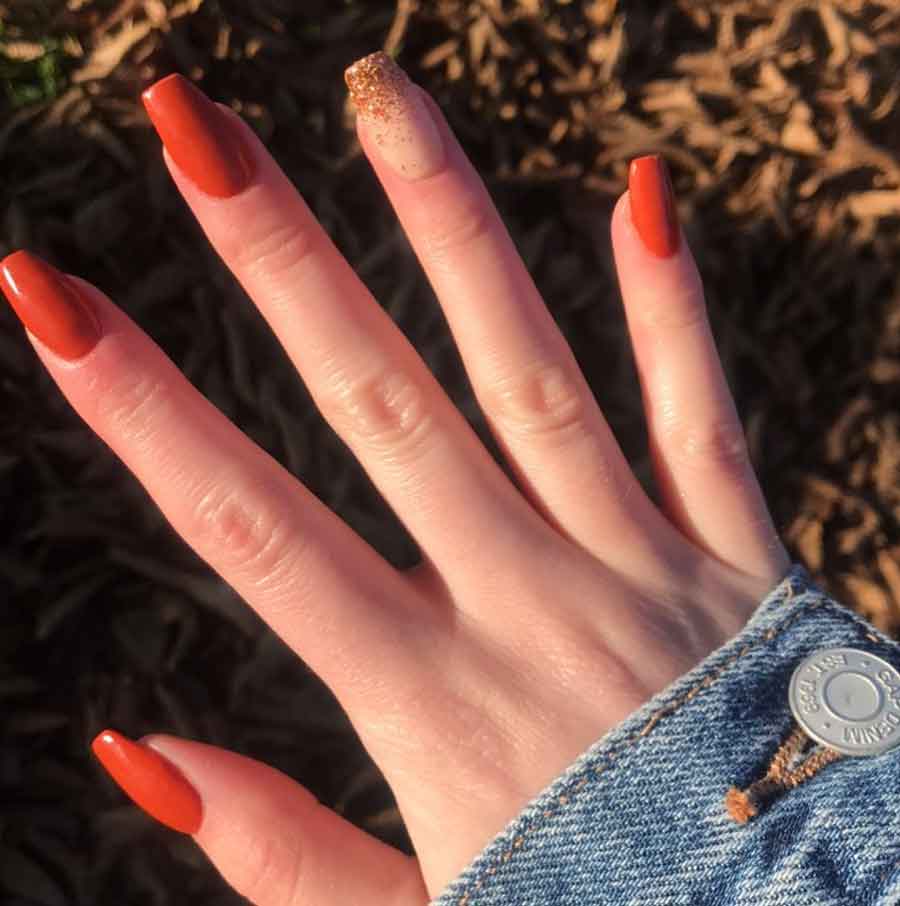 Orange, nail leaves, and gold are the perfect expressions of autumn festivities.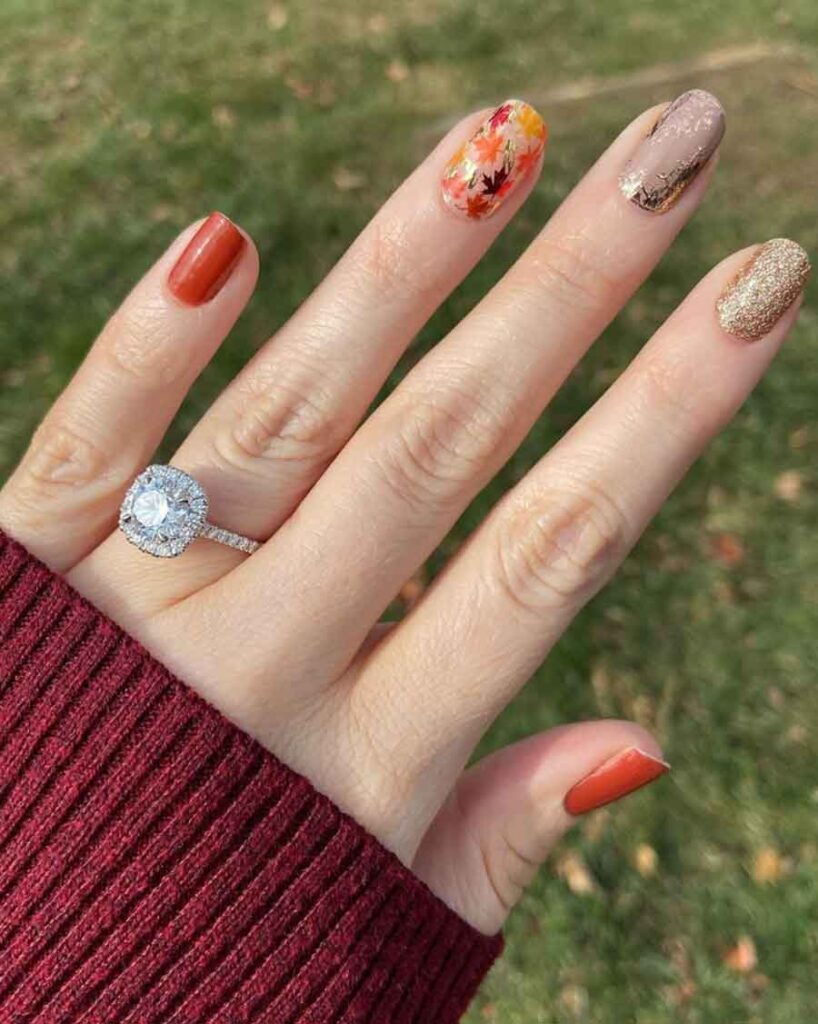 Plain Brown & Nude tone Manicure:
---
Sugar, spice, and everything nice. This color represents sugar, spice, cinnamon, cookies, hot cocoa, and many other cozy elements of fall—a soberer and sophisticated option for simple and easy thanksgiving nails.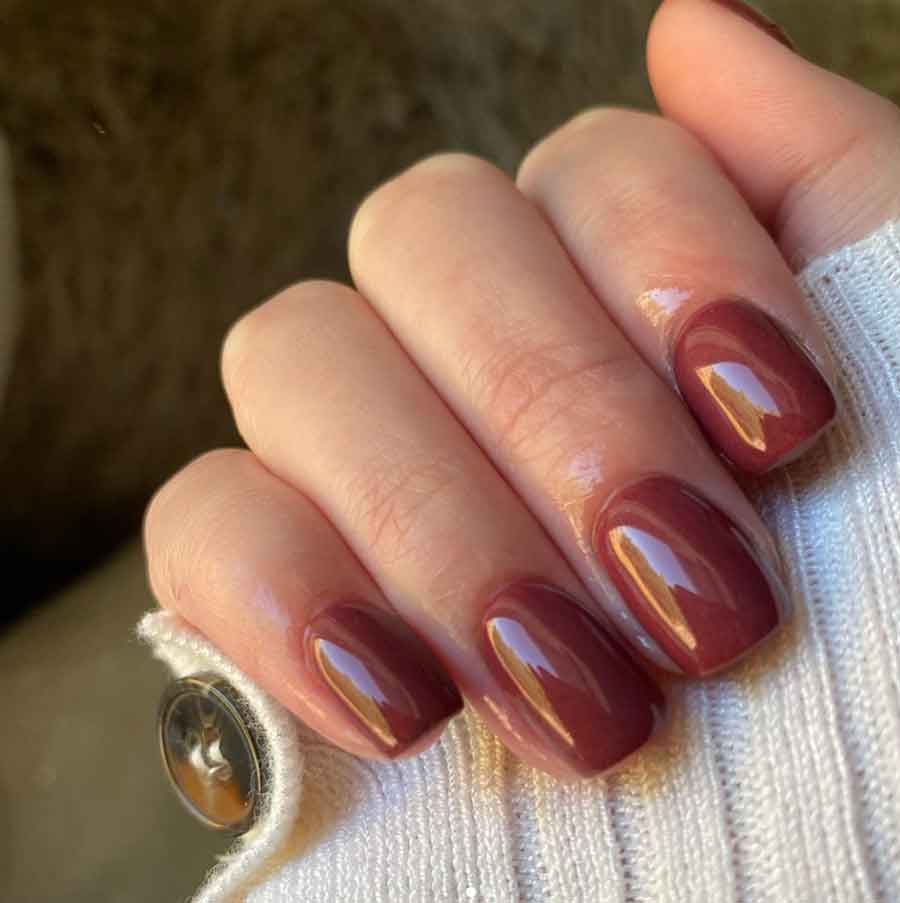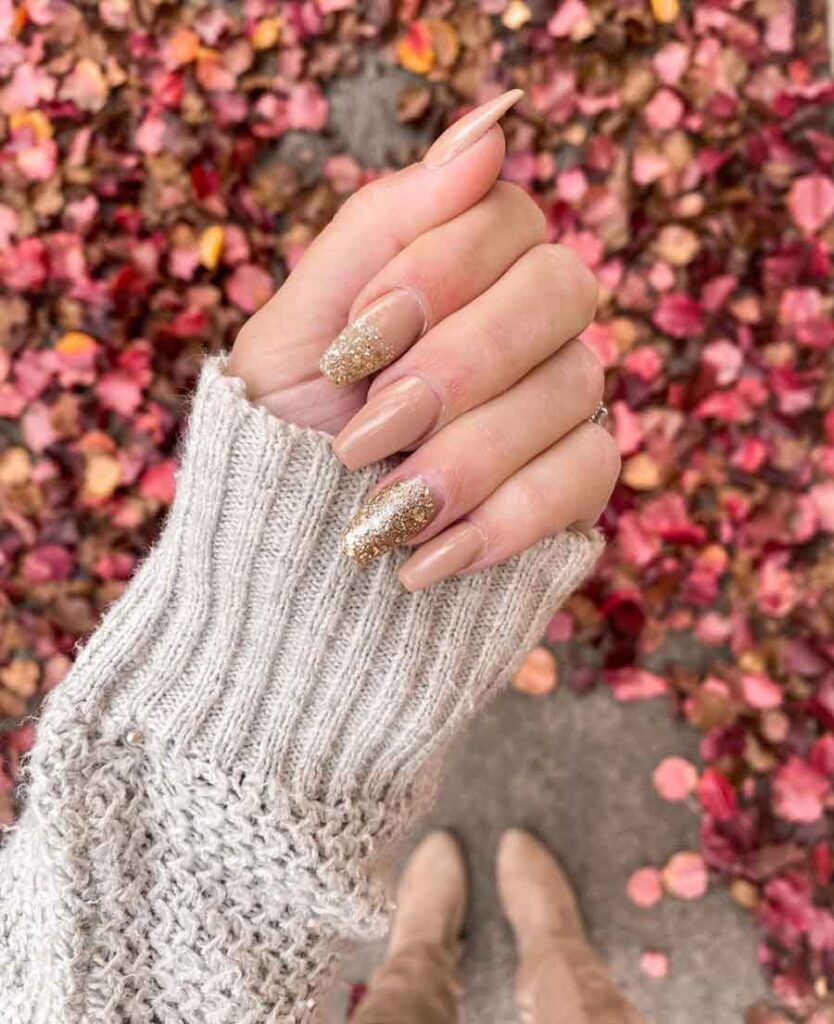 Brown tone with glitter
---
The same rule applies here, extra brilliance to celebrate the festivities.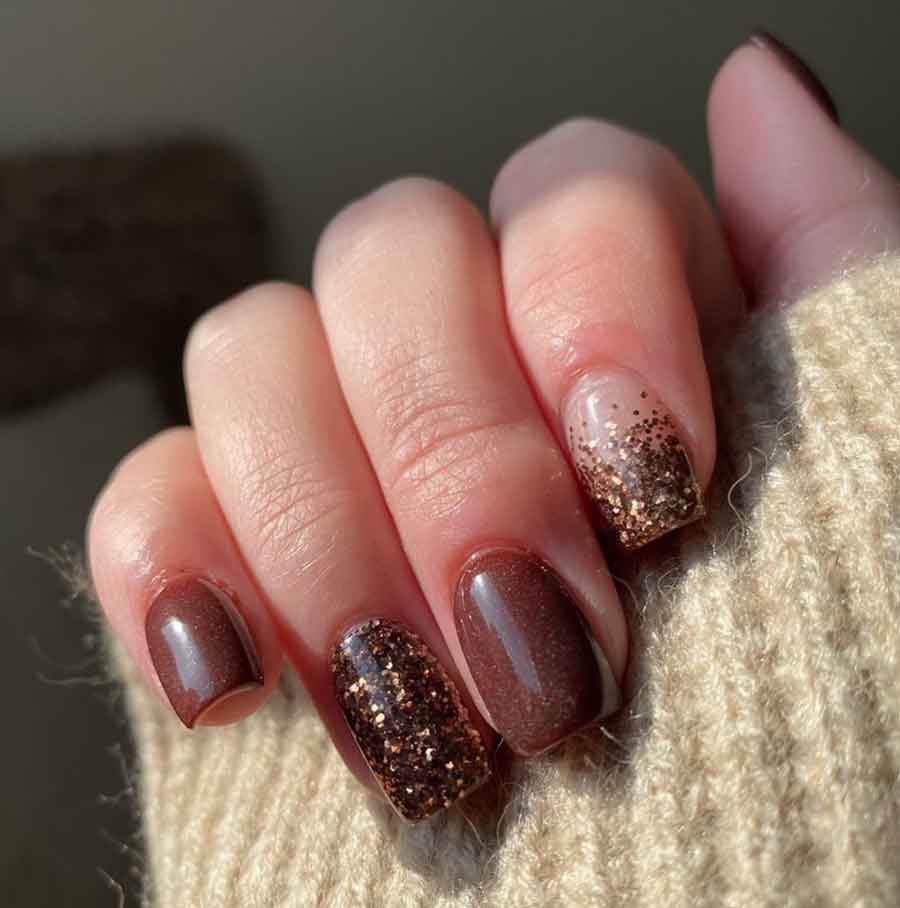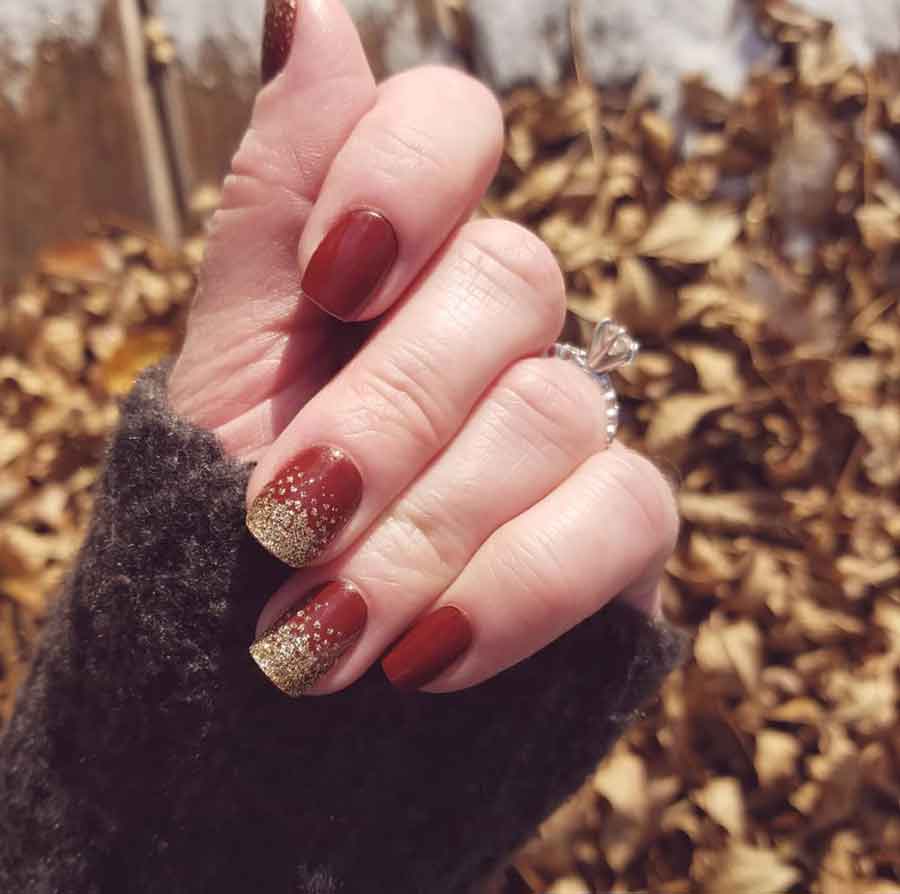 Thanksgiving nails with cute themed illustrations
For the sweet and innocent woman who likes to express a cute and adorable mood, go full theme with these lovely thanksgiving nail art ideas. What do you prefer? Turkey nails for Turkey day or just a bunch of cute fall leaves?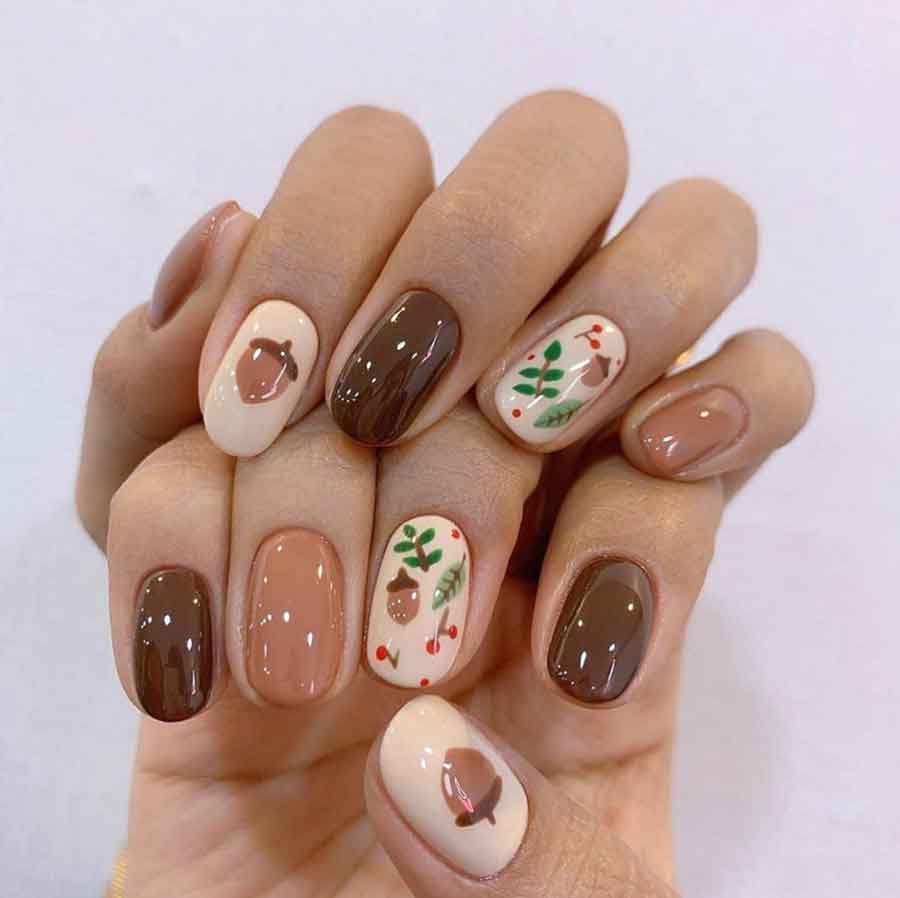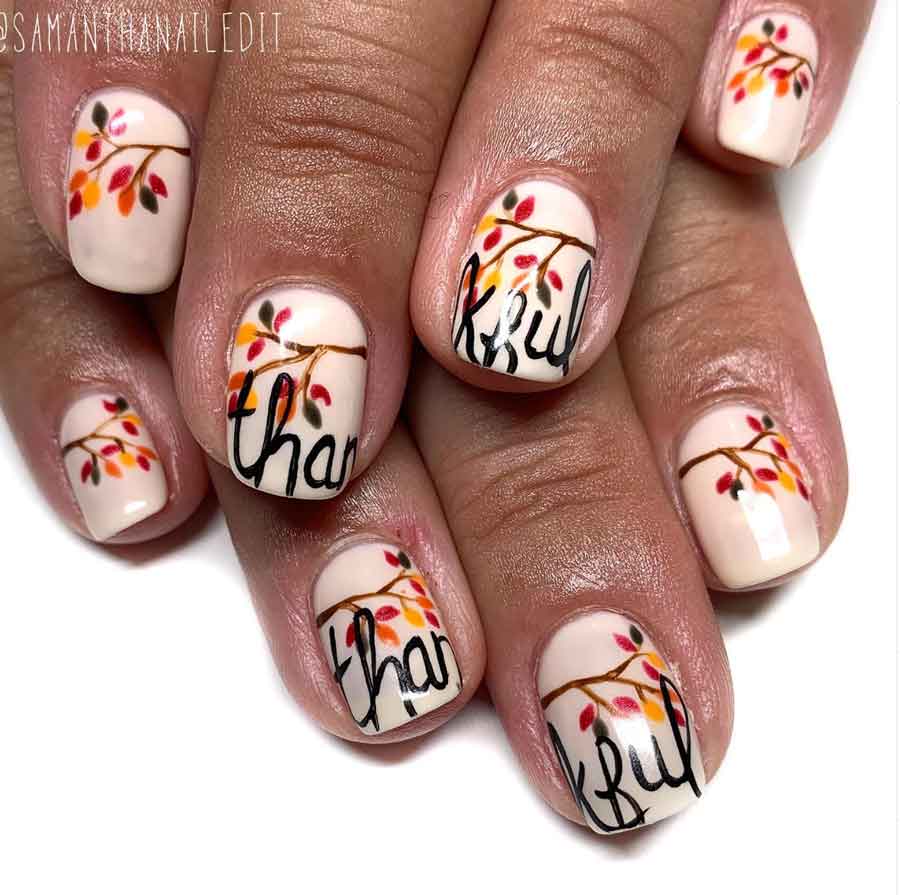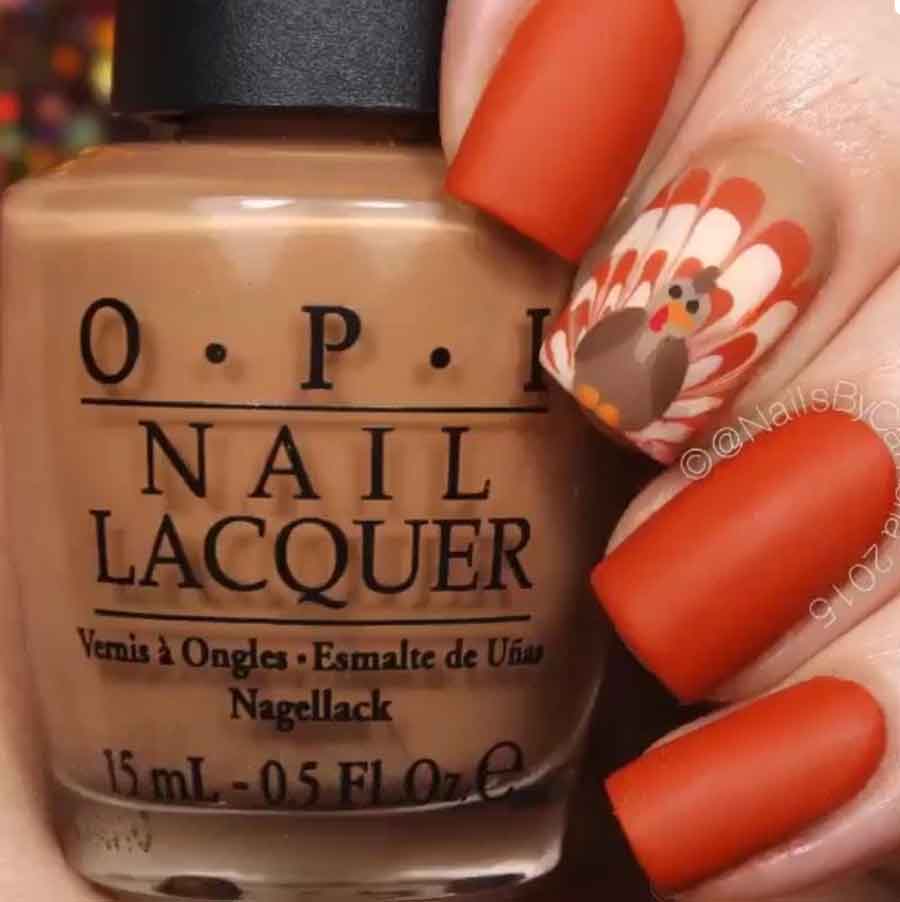 Press On Thanksgiving nails on Etsy
---
Not really in the mood for doing a proper manicure nail art but really wants a Thanksgiving nail? Press-on nails may be a solution!
---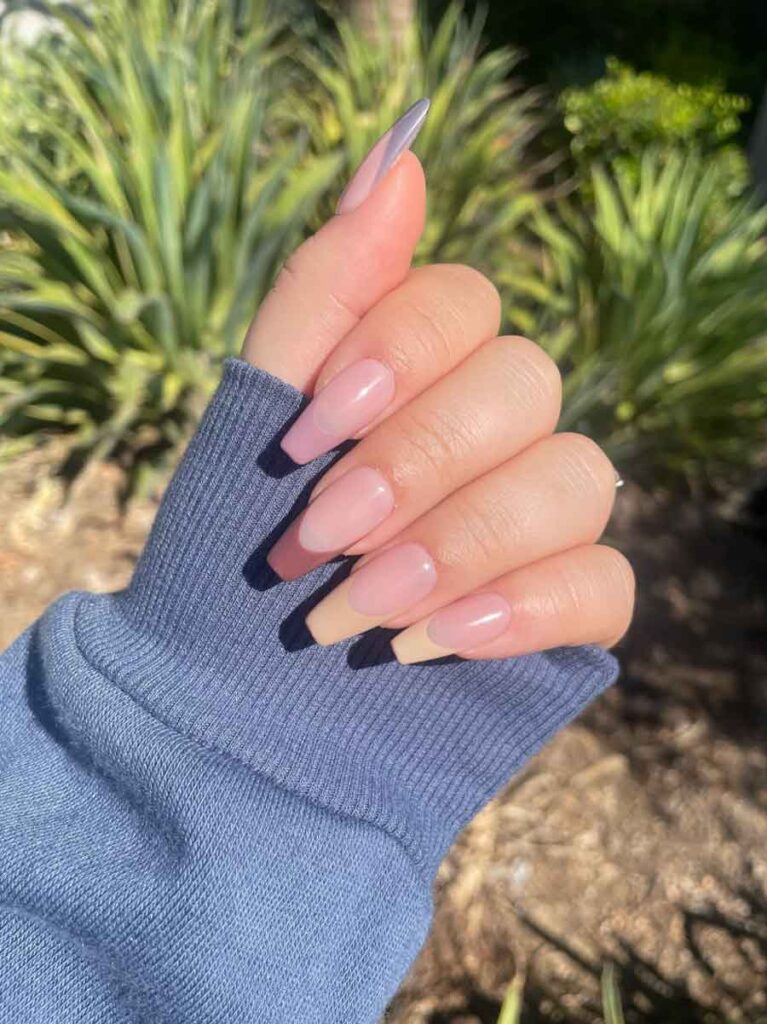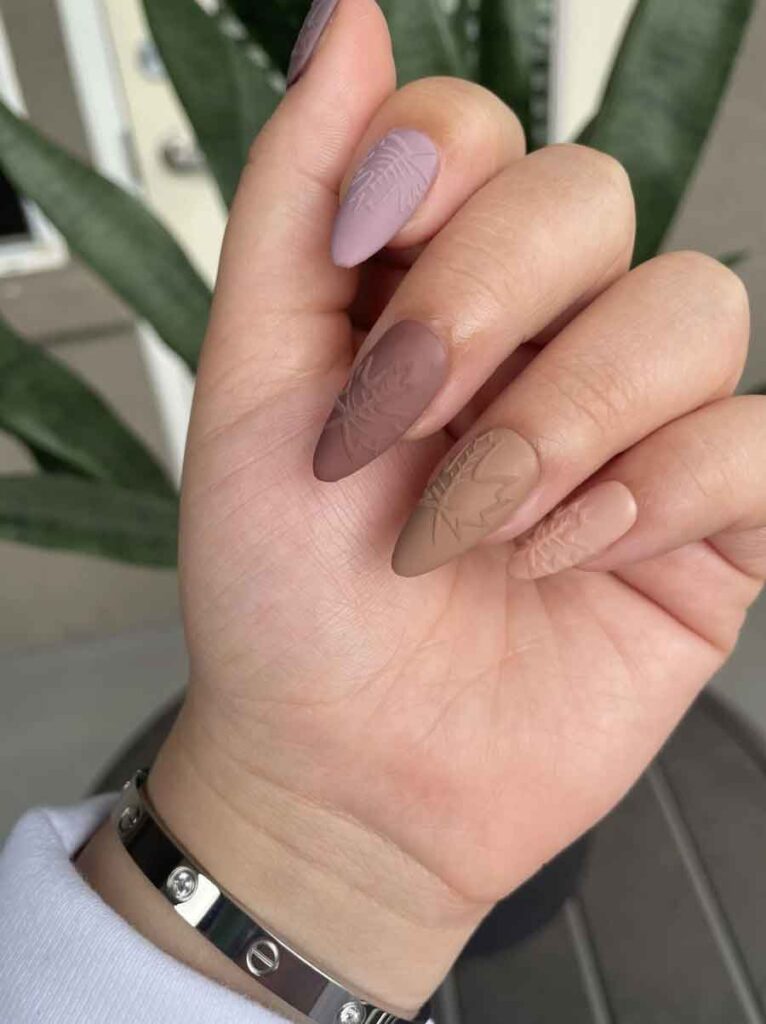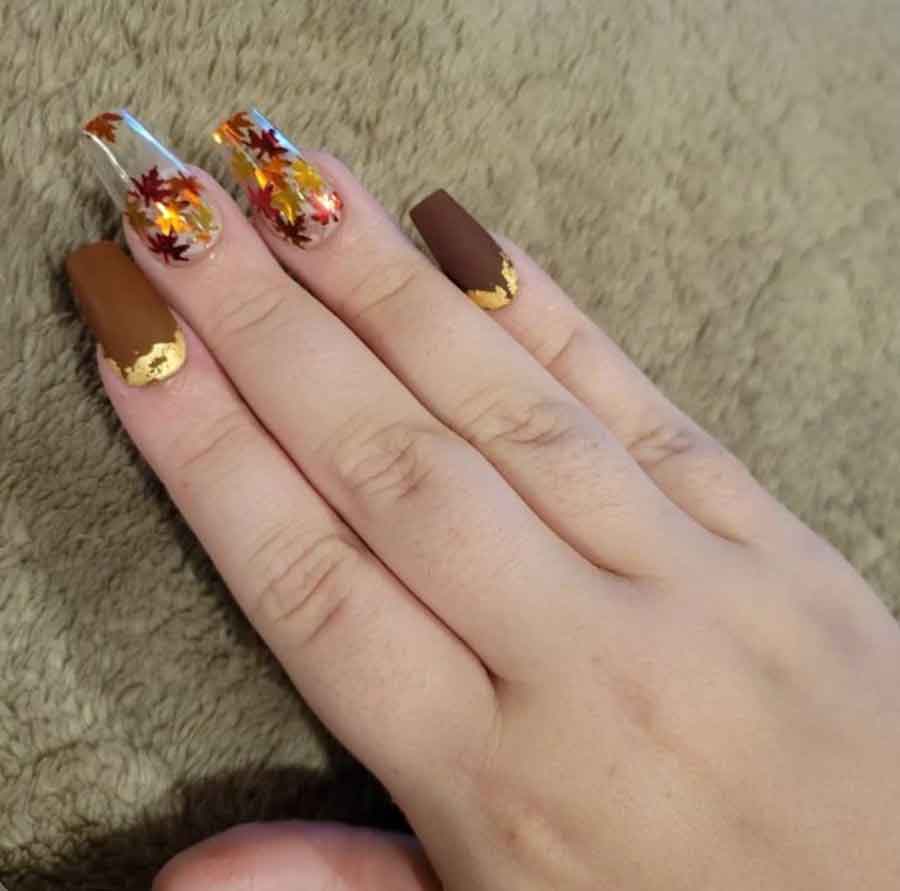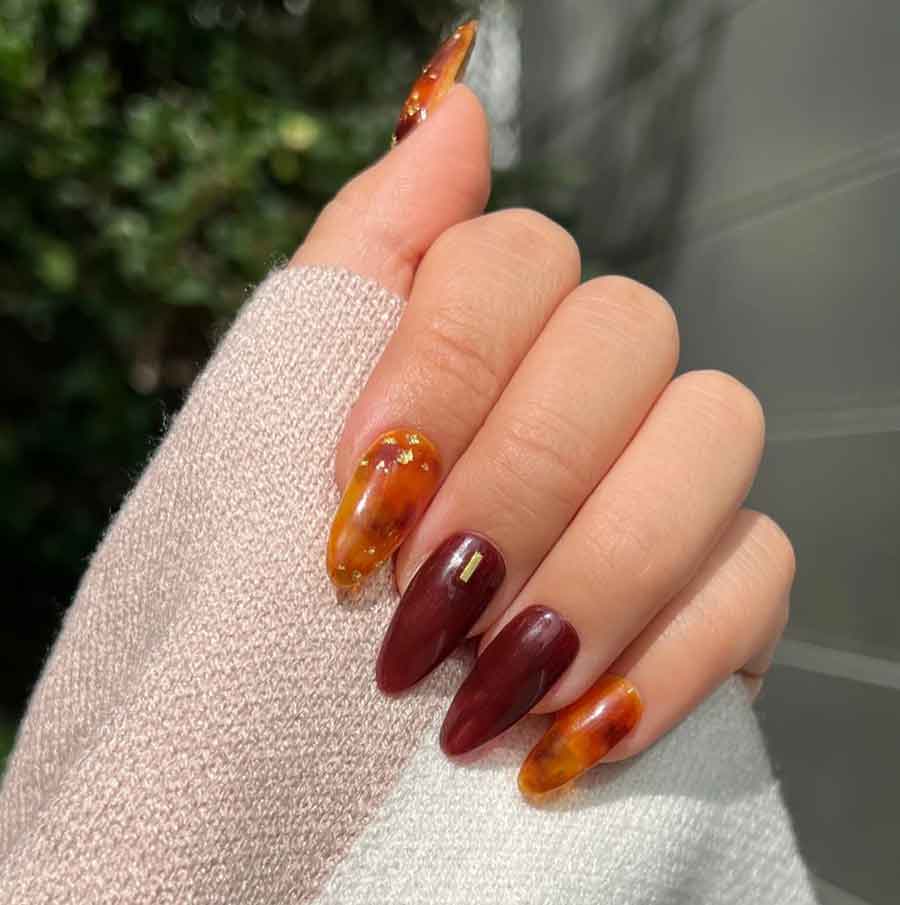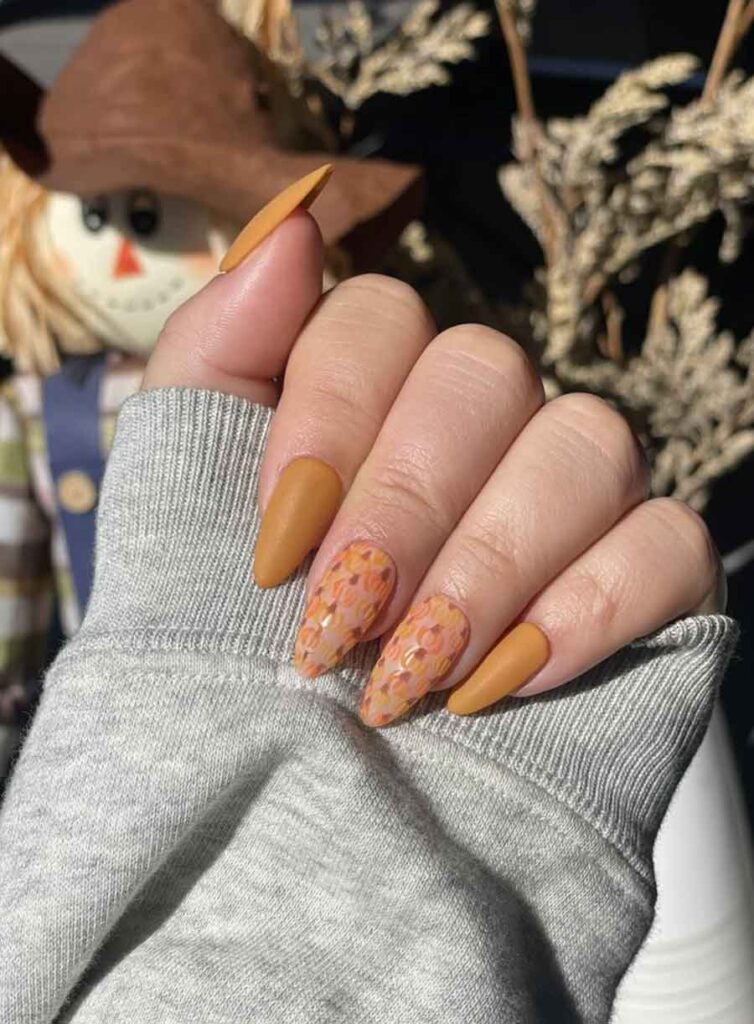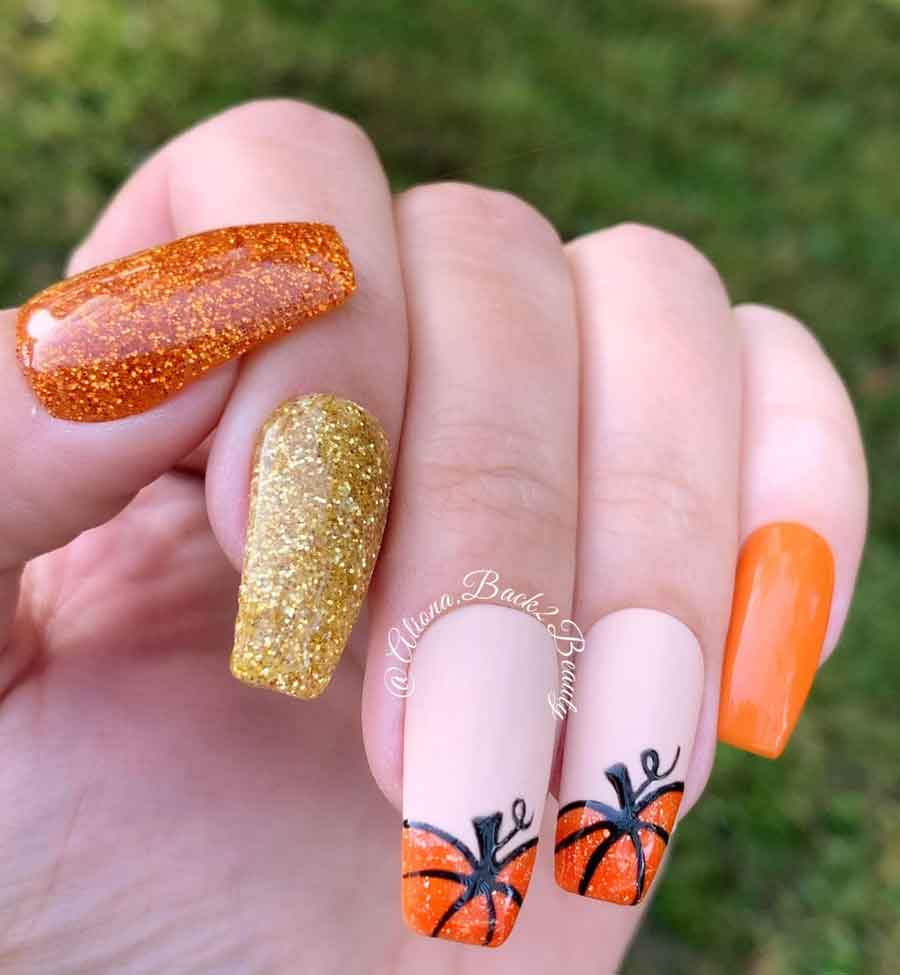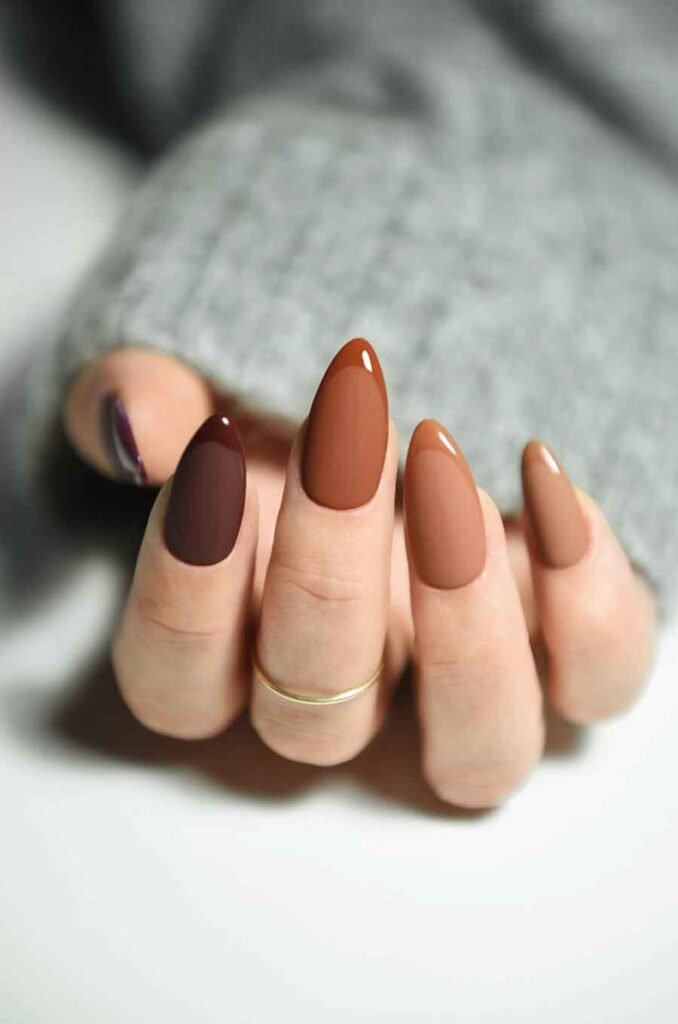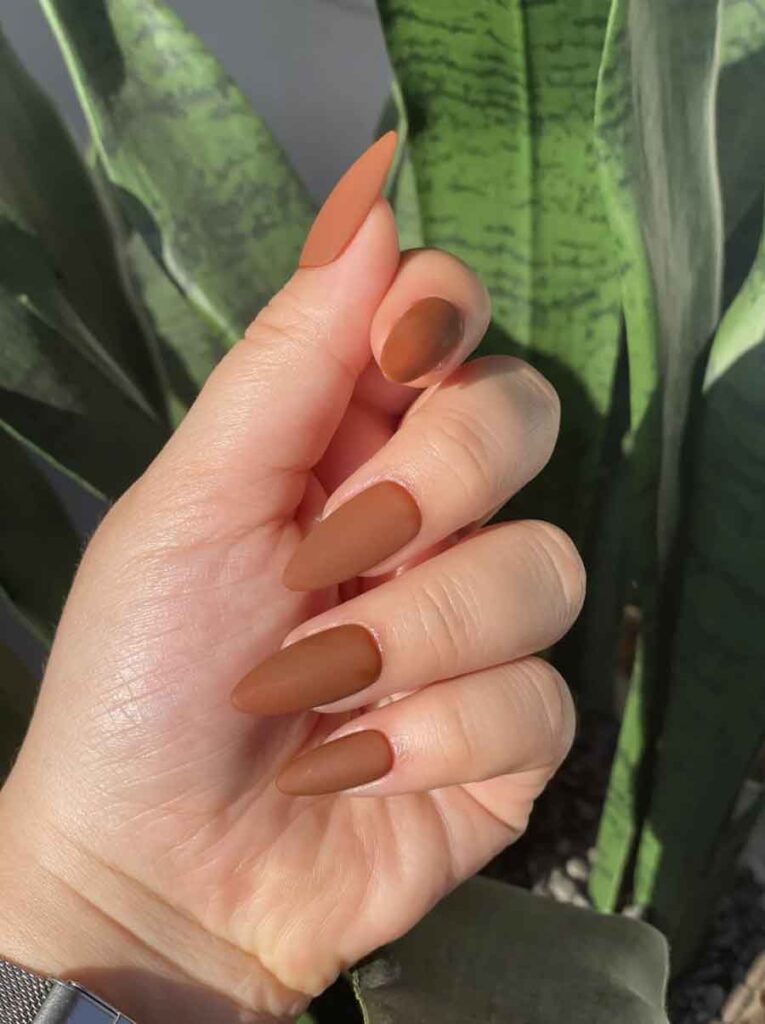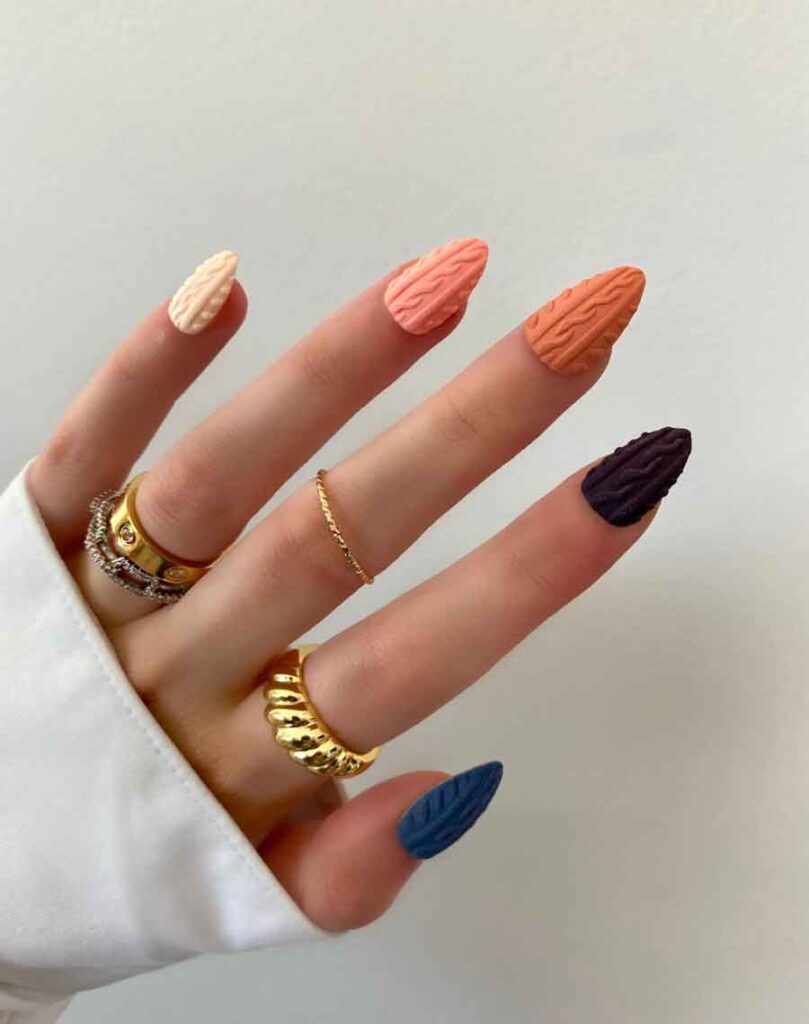 If you liked the gorgeous Thanksgiving nail inspirations from this post, please, have some fun browsing our aesthetic beauty guides and nail inspo. All are visually organized by style, so you can find a shortcut to the things that match your authentic self.