☾ Affiliate Disclosure: The Mood Guide celebrates women's moods and versatility. Even though we may earn a commission from some of your purchases, we encourage you to shop with the right intention. Focusing your energy on what you feel confident and comfortable in is empowering! ♥︎
There is a unique soothing sensation when we are in the woods. Once we are truly immersed in the woods, it's even a matter of survival that we stay connected to the forest's frequency, sounds, and terrain. Since the pandemic started I only had the chance to escape to the mountains once and I've been feeling very forest-sick. And because I have a high emotional olfactive sensibility, I'm looking for fragrances that reproduce the peaceful sensation of being isolated in the wilderness or at least that bring some of the outdoorsy comforting sensations. So, in this post, you'll find a few perfumes from the fresh or wood scent category with fragrances that aim to transport us back to the forest.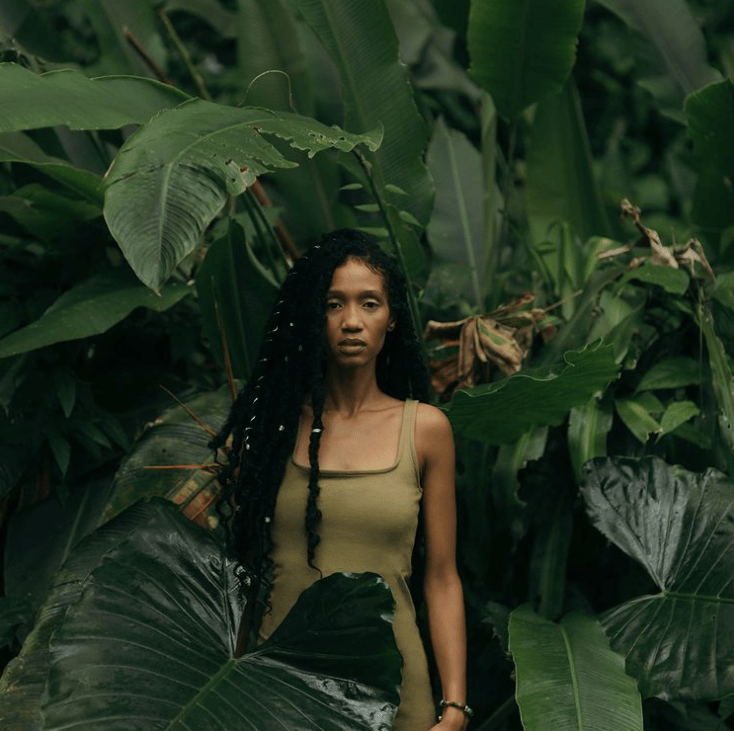 I'm providing you with the sensorial and technical aspects of the perfumes because few things can be more personal and subjective than the taste for perfume. Even how long it lasts depends more on the chemical composition of your skin than on the perfume itself. So I see no point in saying that this or that perfume is my favorite and lasted more or less on my skin. I'm afraid that a personal opinion would cloud your pure judgment and interfere with your intuition and opinion on which one you are driven to.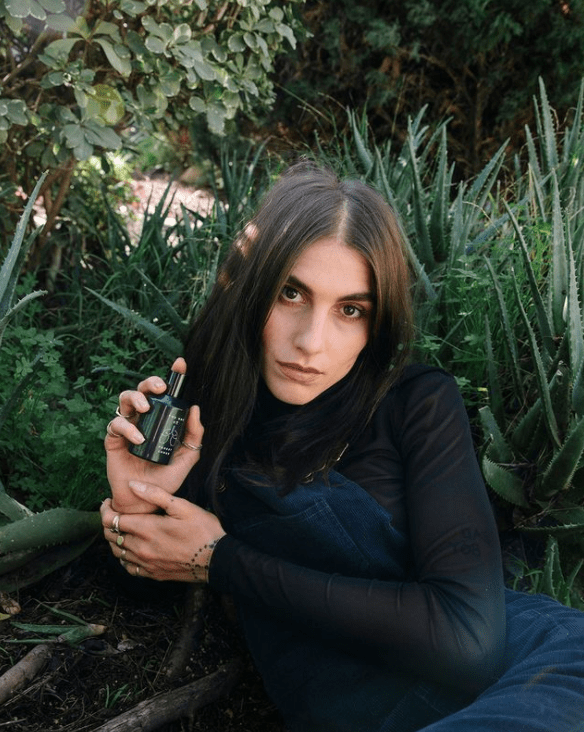 Also, I'm featuring only environmentally friendly companies, that care about sustainable packaging, clean manufacturing processes, cruelty-free testing, vegan ingredients, and human-driven processes. After all, once we develop a deep connection with nature, begin a journey to minimize the impacts of our consumption and live a conscious joyful life.
---
Perfumes Inspired By Nature
---
Forest Lungs, The Nue Co.
Woody and smoky, with clean resin and tart citrus notes. Vetiver, Cedarwood, Benzoin, Pine, Patchouli + Bergamot
$30 – $95
Shop at
VEGAN – CRUELTY FREE – PLASTIC NEUTRAL – CLIMATE POSITIVE BUSINESS
The Forest Lung is a very innovative anti-stress fragrance supplement that combines the best in clean perfume technology and aromatherapy. Botton line, inside this whimsical green bottle you'll find a soothing fragrance that recreates the most soothing scents from the forest to create a pleasant relaxing effect similar to being in the woods.
You can buy the sample size to test, the regular size, or get a periodic subscription because who doesn't want to live stress-free, right?
Finally, because The Nue Co. is really environmentally friendly and conscious, we don't contribute to harming nature so hopefully, we and the next generations can always escape to the woods!
---
---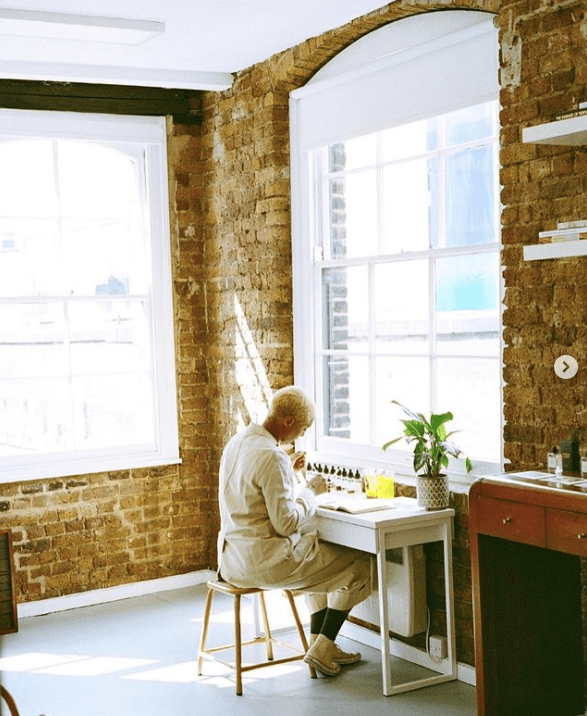 Nordic Cedar, Maya Njie
Cardamom, Patchouli, Musk, Cedarwood, Ambergris – Eau de Parfum
$130 – $145
Shop at
VEGAN – CRUELTY FREE – HAND-POURED – SMALL BATCHES – WOMAN OWNED – CLIMATE POSITIVE BUSINESS
Maya Njie is a very talented self-taught perfumer who makes small batches of fragrances inspired by her childhood memories. And as a daughter of a Sweden mom and Gambian dad, she was often immersed in an explosion of unique scents, foods, and cultural references.
The Nordic Cedar is inspired by the boreal forests of Scandinavia, and in Maya's words: "I would argue that this gem can be worn during any season. It has the capability to both cool you down and warm you up in the same wear. Hence why it would be my choice for all of the hemispheres".
Even though the Nordic Cedar is classified as an Eau de Parfum, the oil/alcohol ratio is equivalent to the Parfum classification which is considered the purest in the perfumery world.
If you are curious about what else this sensorial fairy created, get the discovery set with 5 samples.
---
Rain, Clean Reserve
Bergamot, White Flower, Vetiver – Eau De Parfum
$28 – $98
Shop at
VEGAN – CRUELTY FREE – WITHOUT PHTHALATES
The fragrance of fresh rain on the forest soil is so rare. The grass is fine, but even the rain smells different when it falls from clouds that are above trees rather than factories, cars, trucks, and concrete buildings.
Since we started paving paradise, is easy to go for years without feeling fresh clean rainfall over our faces. That's exactly what the Rain is trying to reproduce. Maybe it will inspire you to book a rainy weekend by the woods.
---
Rain, Clean Reserve
Heliotrope, Willow, Pine, Fir Balsam, Incense, Wood
$29 – $85
Shop at
VEGAN – HYPOALLERGENIC – CLEAN – CRUELTY FREE
"Transport yourself to the outdoors". That's what you should expect from the Willow Woods (does anyone else think Pocahontas?). According to Skylar's website, the restorative pine and fir balsam notes bring the meditative Willow Woods, while the woody base brings the earthy warmth from the forest soil.
Have you ever had the experience of laying your head and your chest by the roots of a tree in the middle of a wild forest and waiting until your heartbeat and blood circulation synchronizes with the forest flow? After a while, your whole body and brain unplug from the artificial city noises and frequency and connect with nature's dimension. It's truly meditative.
The Willow Woods is a fragrance that will trigger a sensation of outdoor serenity. Hopefully, it will be a daily reminder of nature's call and an incentive to escape into the wilderness.
It's available in full size and carry-on rollerball size. And if you are a perfume collector or you love to create your own scents, Skylar's fragrances are made to mix and match because that's how intense, diverse, and multidimensional we are. We all have those days when we wanna feel in the woods, but also be on a boat in Capri! Their website has this super cool Layering Lounge. I love it because instead of trying to impose the combinations on you, they let you follow your instincts and then proceed to explain how it may affect your mood!
They are available at Scentbird, in case you wanna try a sample!
Oh, the bottle and packaging are 100% recyclable.
---
---
Final Thoughts
So, what's your relationship with nature? Do you love the outdoor life and scape to the woods every time you have a chance or do you love the loud and crowded environment of the city offices, bars, artificial lights, and people? What about these perfumes? Let me know in the comment section!