☾ Affiliate Disclosure: The Mood Guide celebrates women's moods and versatility. Even though we may earn a commission from some of your purchases, we encourage you to shop with the right intention. Focusing your energy on what you feel confident and comfortable in is empowering! ♥︎
---
It is not difficult to find stunning designer sunglasses online, but, in my opinion, it is absolutely challenging to purchase something so expensive without knowing if it will be a good fit for my face.
I have a round face and high cheeks, which makes the purchase of sunglasses online quite tricky, especially because almost all photos display the sunglasses in one model, usually with a very thin, small, and boned face structure, which is totally different than mine.
I realized that finding nice sunglasses is much easier when we see someone wearing them on Instagram. On the other hand, the influencer almost never says the eyeglasses model, and there we find ourselves frustrated again, wasting time attempting to find the right one.
So, I decided to make the hard work (my work, that I love, by the way) and browse minimal aesthetic Instagram feeds to find unique and popular designer sunglasses in a context and where to find them.
The designer sunglasses in this post are high tag, but with a ¨keep it cool¨ rather than a ¨Ostentation¨vibes.
Oversized
---
Iconic, oversized sunglasses are a summer essential for a chic and classy outfit
Kate cat-eye acetate sunglasses l Saint Laurent
---
A gorgeous merge of elegant square and glam cat-eye, these large YSL are in my top 3.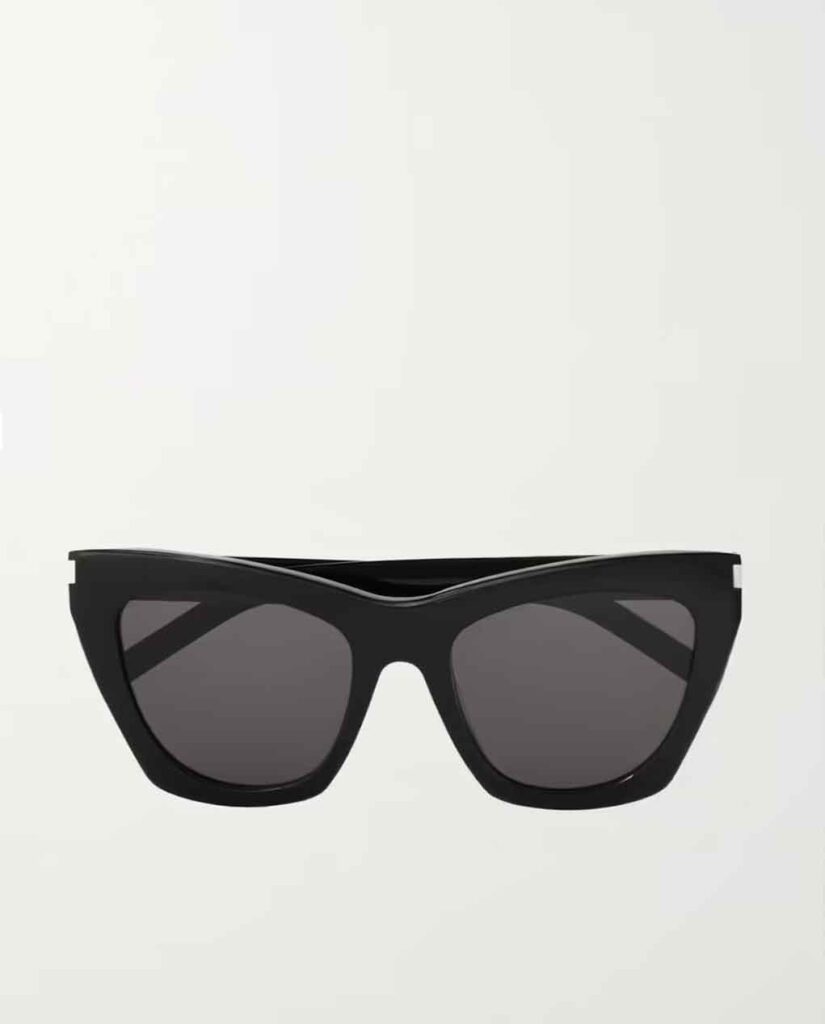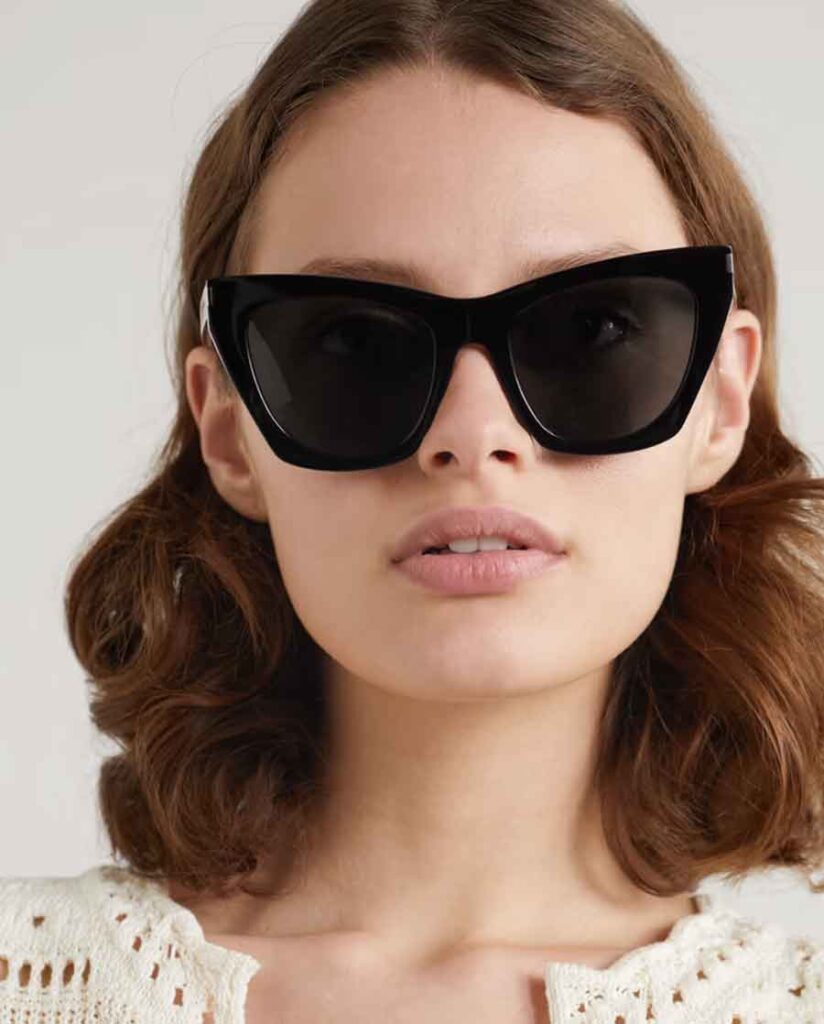 Shop At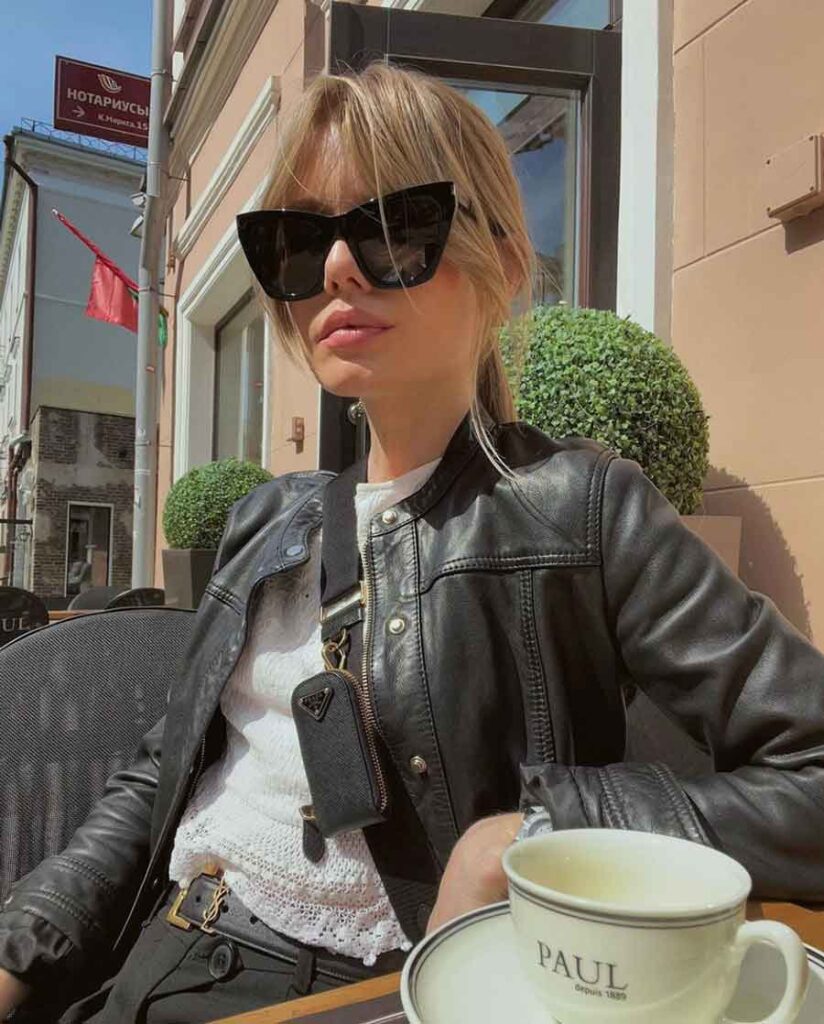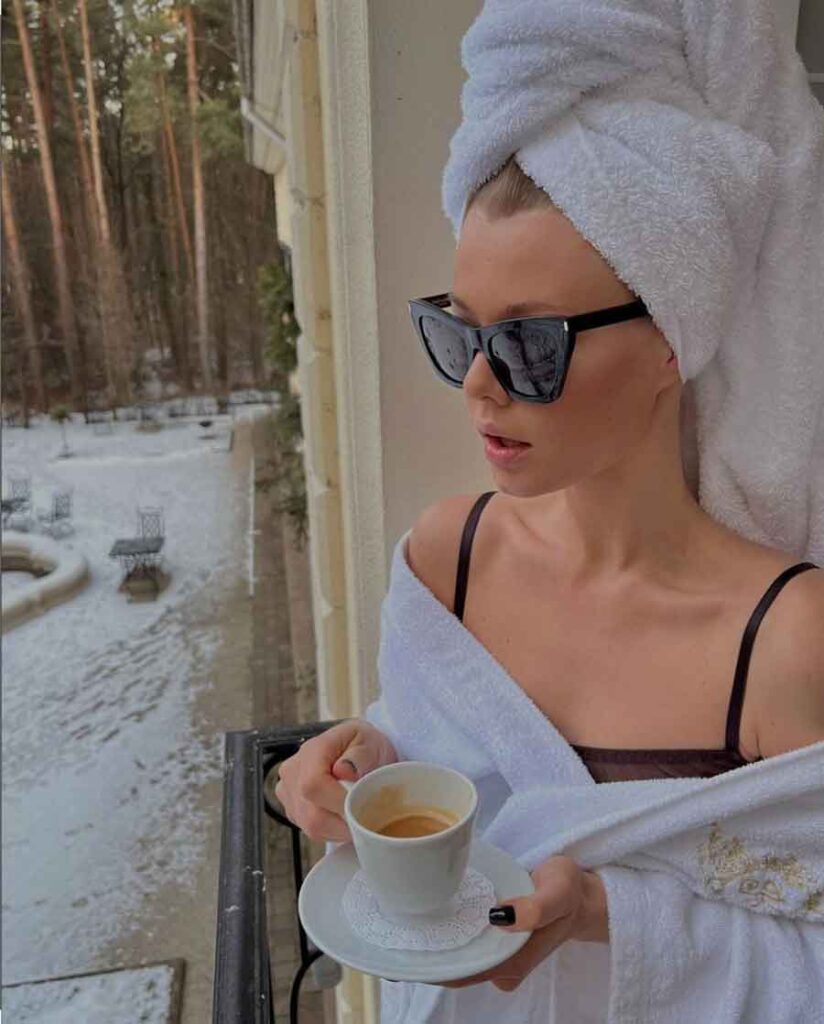 ---
Cateye
---
Inspired by the 50s, the cat eye is one of the e most glamorous and feminine modes of trendy sunglasses.
Miss Dior BU1
---
These cat eyes are something else. Unlike anything on the market, they were presented at the Dior Summer 2022 fashion show and are the signature of the House's new line. It stands out with a thin, elegant, sophisticated 1950s-inspired butterfly shape and gold finish metal frame.
Shop At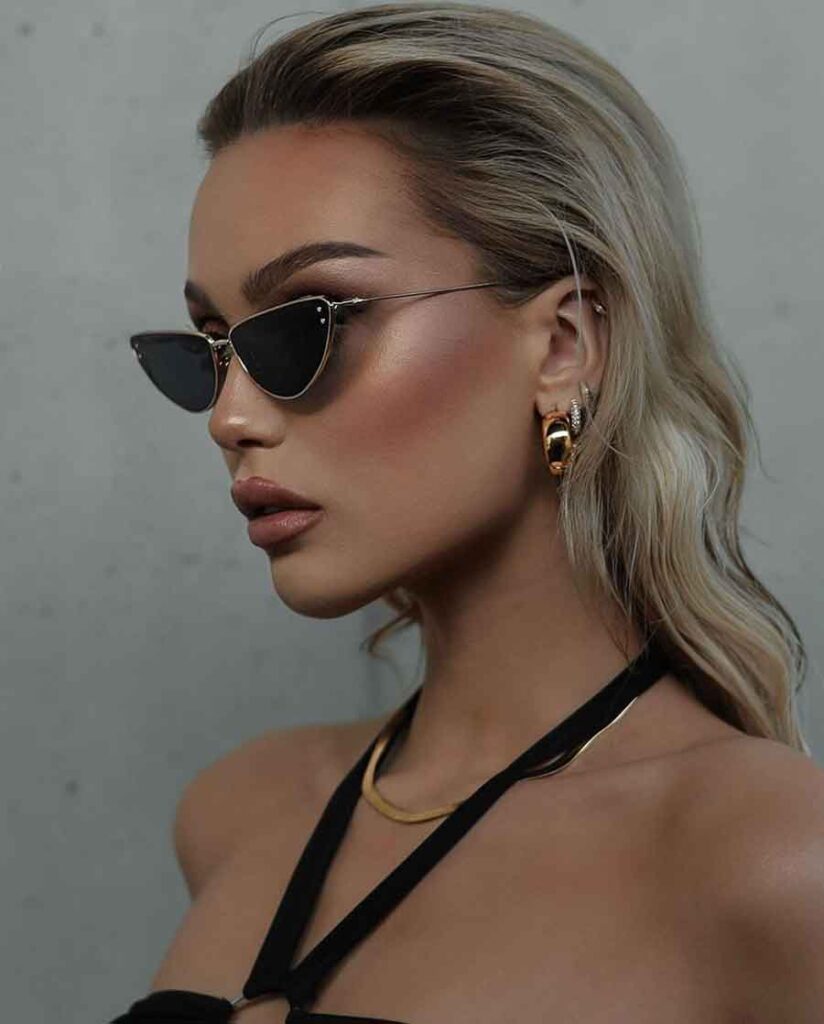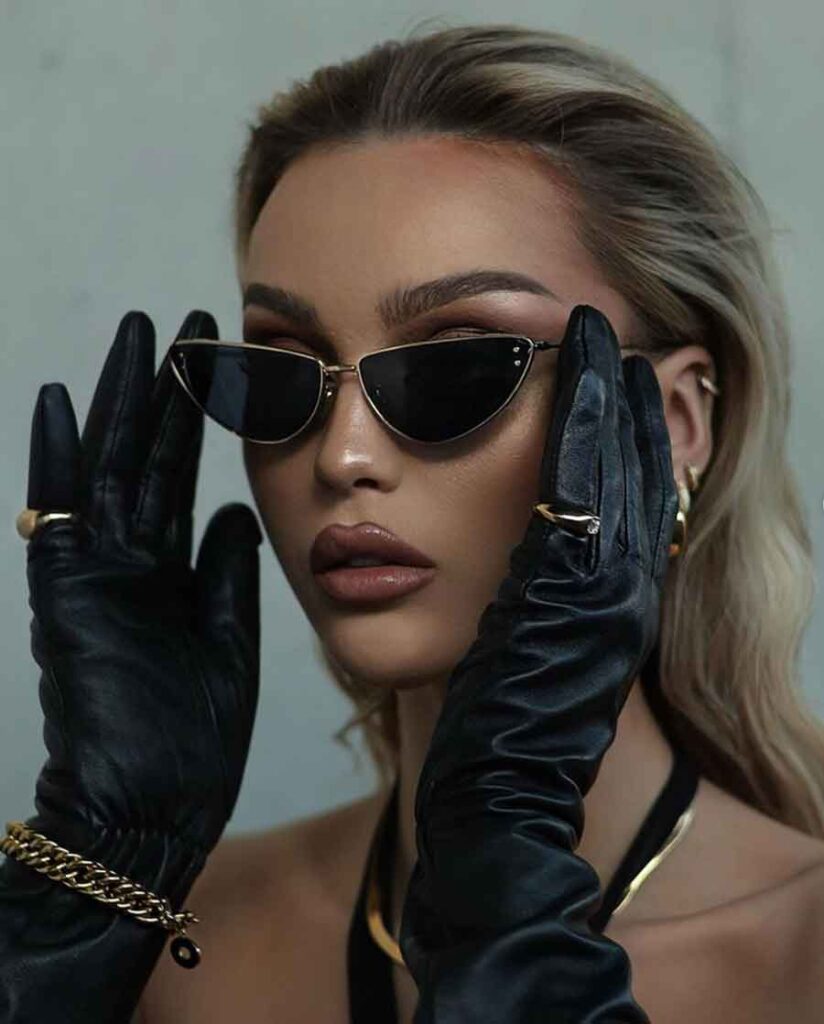 ---
---
Related Post: Minimalist Brands List: Top Clothing & Decor stores with a Minimal Aesthetic
---
53MM Narrow Cat Eye Sunglasses l Celine
---
Shop At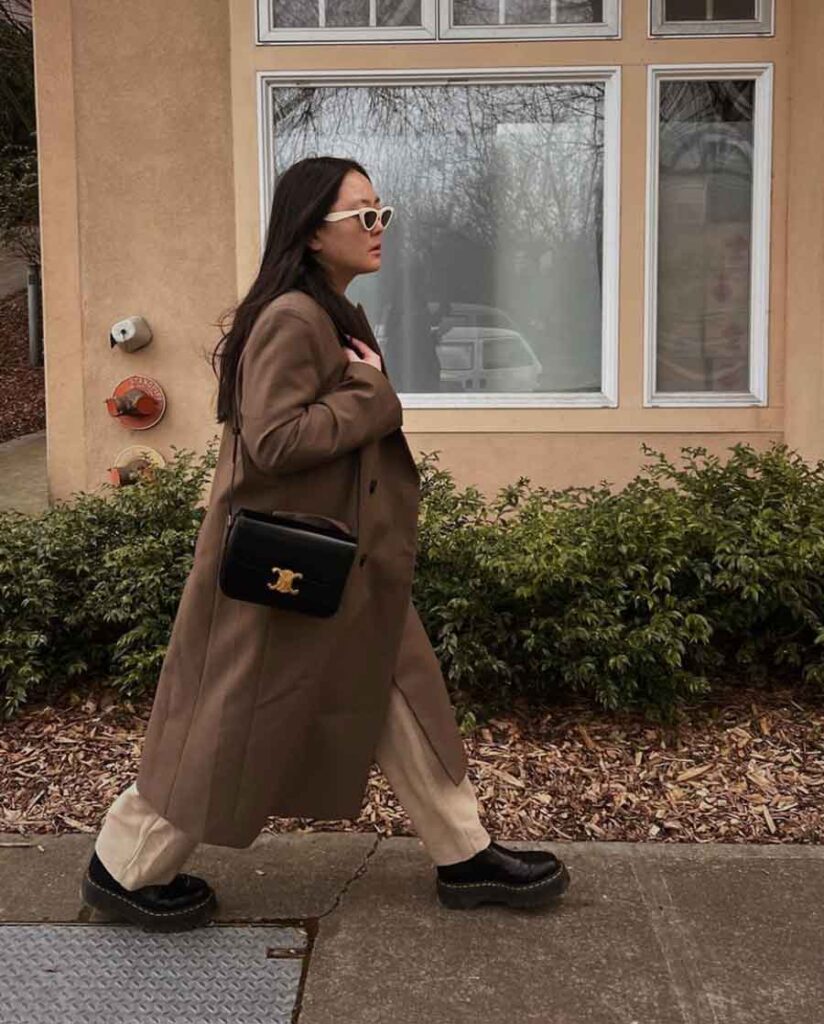 Square
---
I have a round face and square sunglasses are definitely the best model for me! Here are the most iconic and popular aesthetic Instagram feeds.
Prada Symbole sunglasses
---
Prada Symbole collection is an ode to their geometric symbol. Every model comes with three-dimensional workmanship on the temples and features an iconographic interpretation of the traditional Prada triangle logo.
Shop At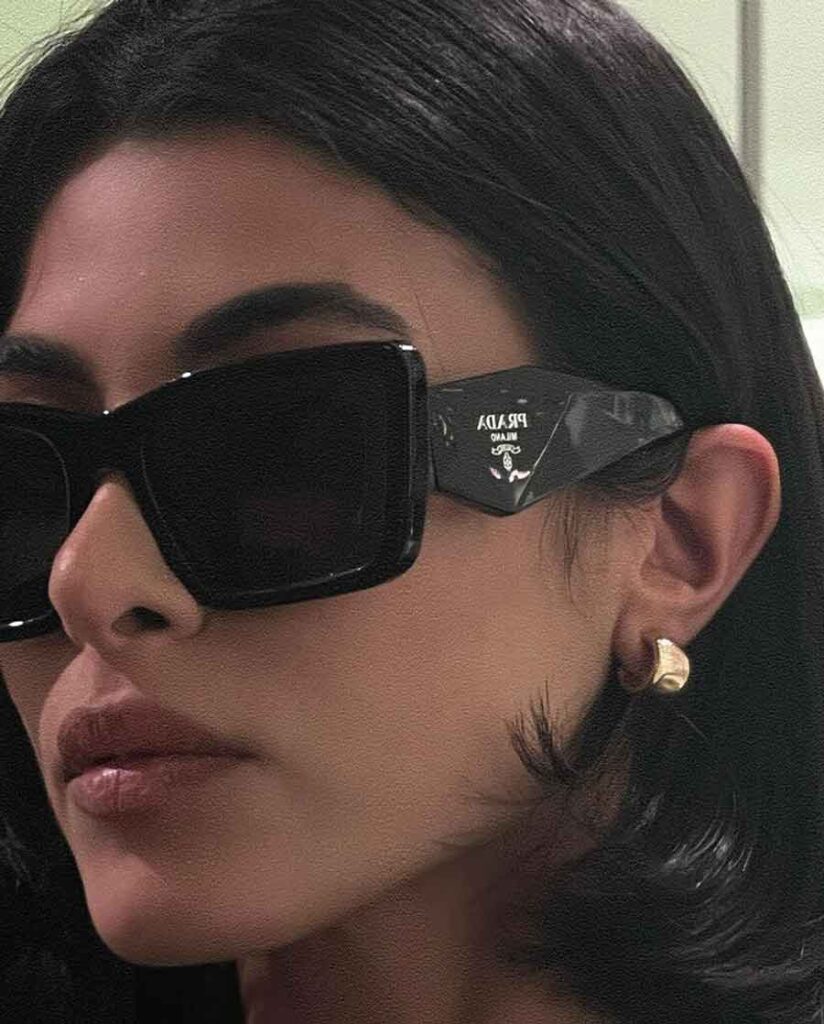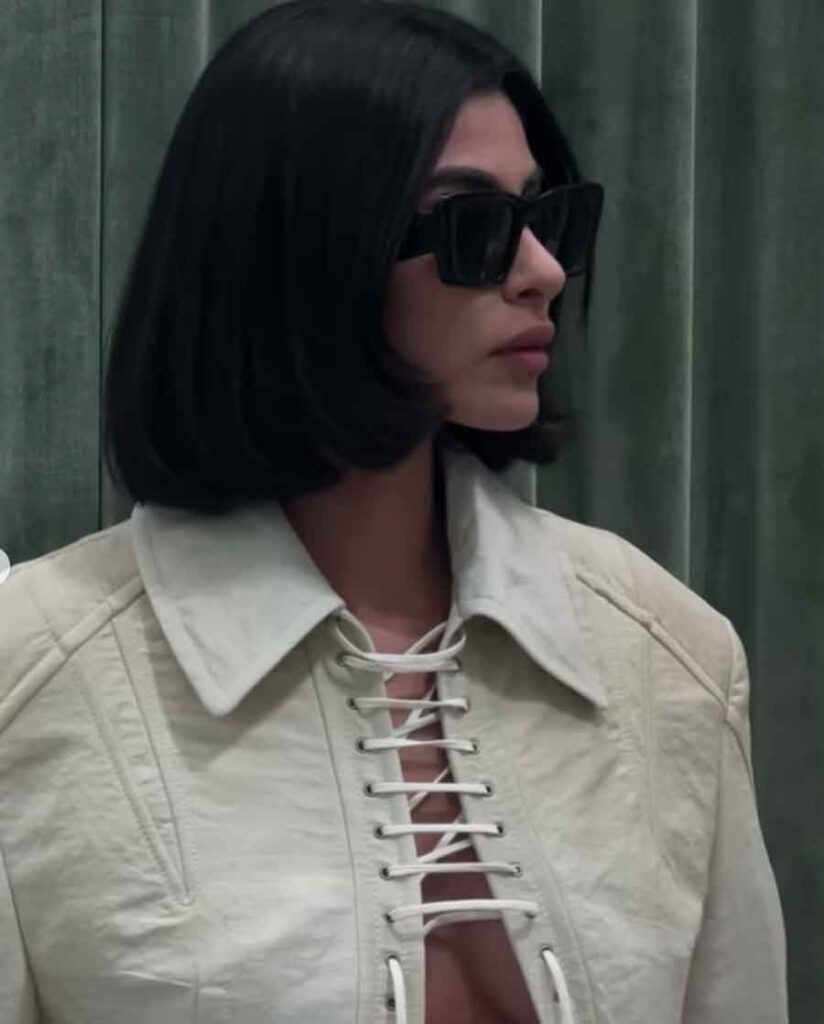 ---
Rectangular
---
Small and medium, rectangular designer sunglasses are one of the most popular models on minimal aesthetic Instagram feeds. This model is perfect for small faces.
Dynasty Rectangle Sunglasses l Balenciaga
---
The black and gold Dynasty Sunglasses has a chic design with a gold branded hardware detail. For those who like minimal design, but agree that a touch of flamboyance doesn't hurt.
Shop At
---

Prada Symbole sunglasses
---
The little star from minimal aesthetic Instagram profiles in 2022. These chic white sunglasses with tree-dimensional geometric temples is a reinterpretation of the Prada logo design. No wonder why these beauties gained the attention of minimalist influencers. After all, delicate lines and geometric forms are one of the main elements of the minimal chic aesthetic, and they are beautifully designed in these shades.
Shop At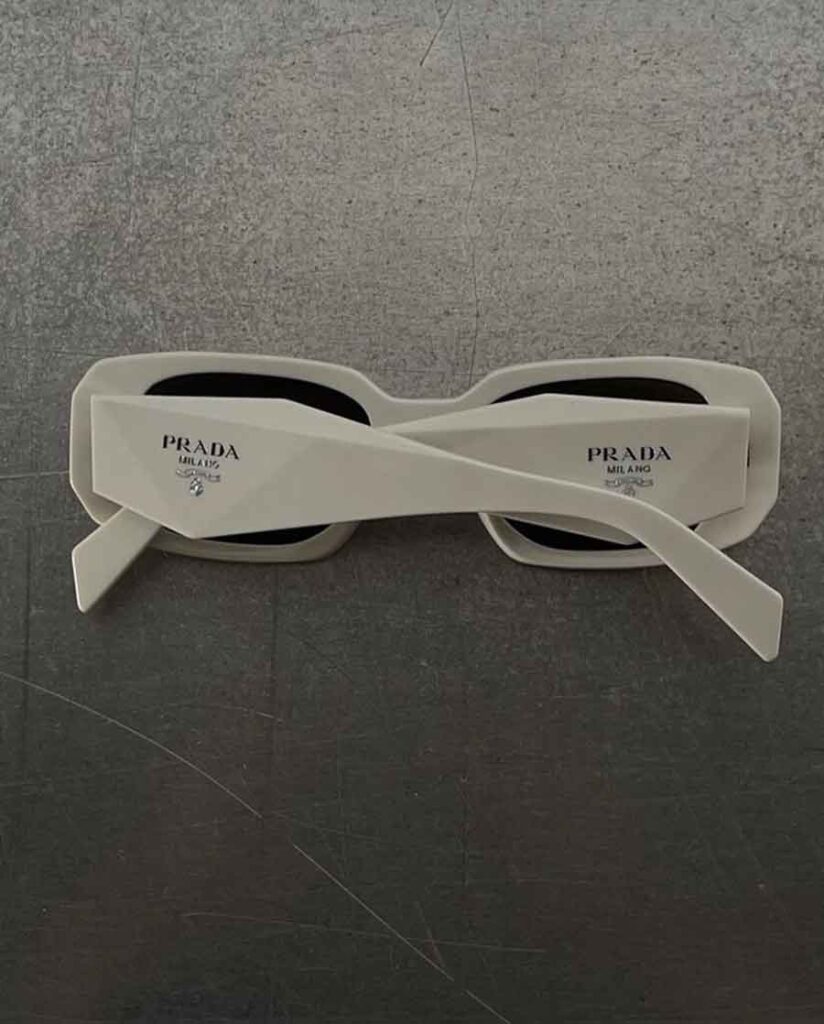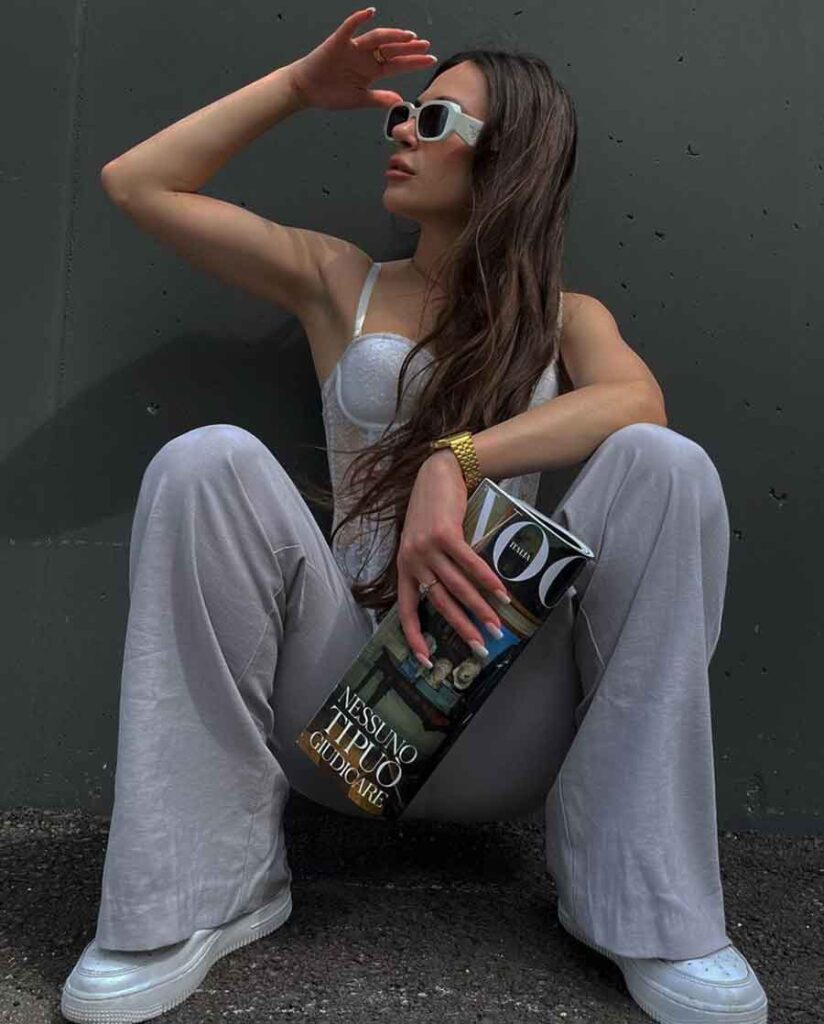 ---

Prada Symbole sunglasses
---
Delicate and elegant. The rectangular frame front is paired with exclusive open metal temples inspired by the jewelry of the Maison. Similar to the previous version but more delicate.
Shop At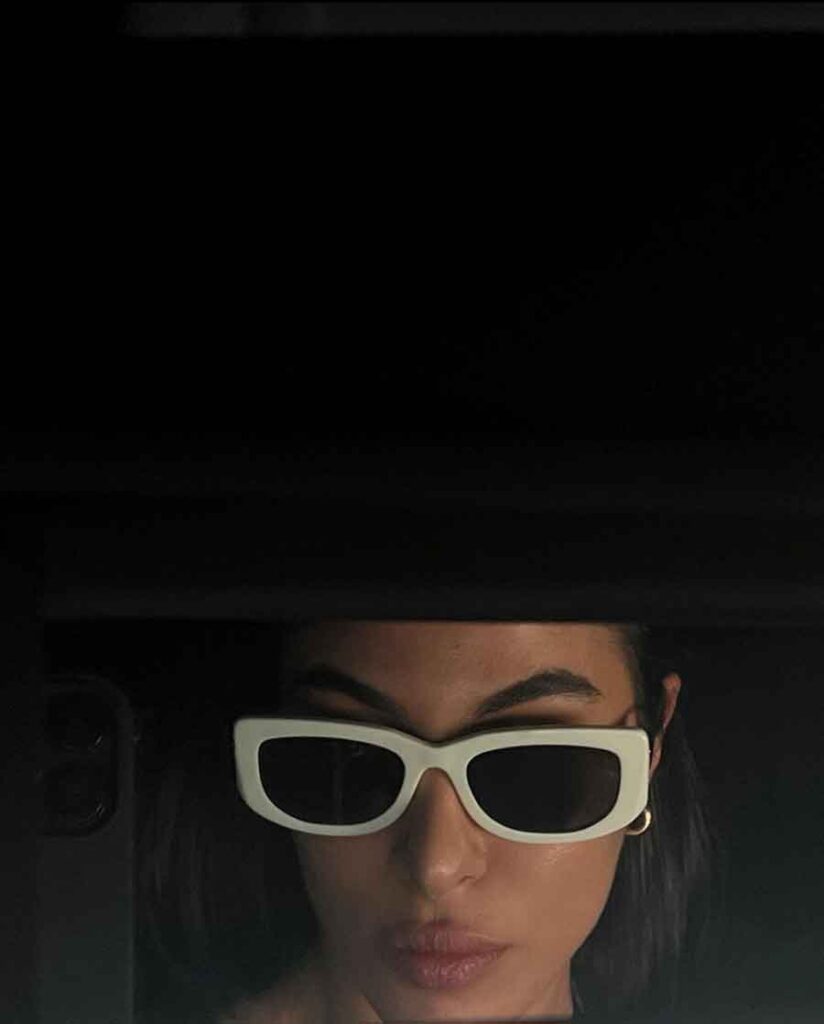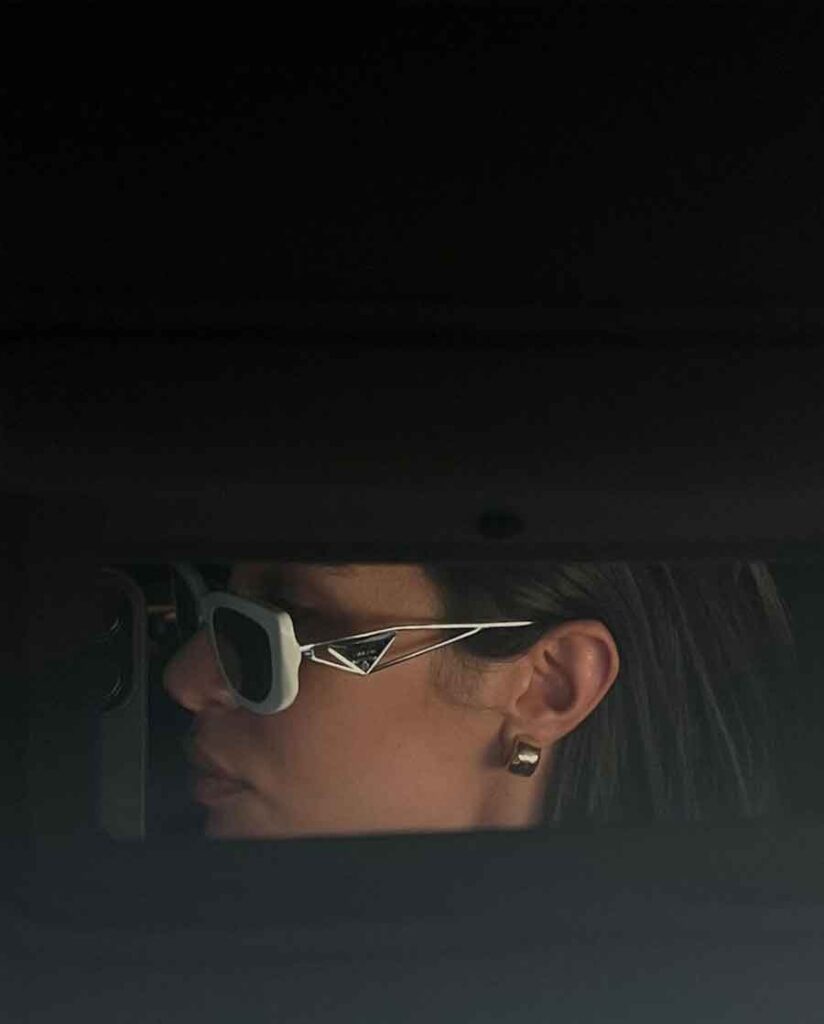 ---
Mono Rectangle Sunglasses l Balenciaga
---
Gorgeous dark silver, these sunnies are for stylish ladies who want to give a futuristic touch to their outfits.
Shop At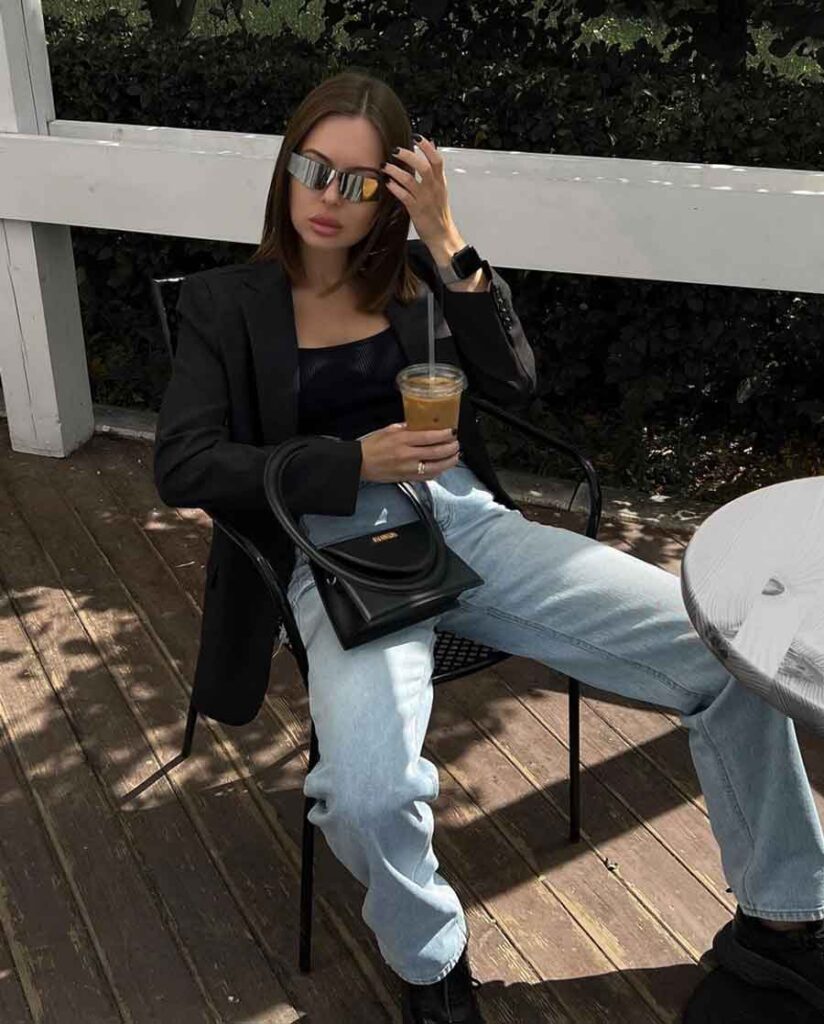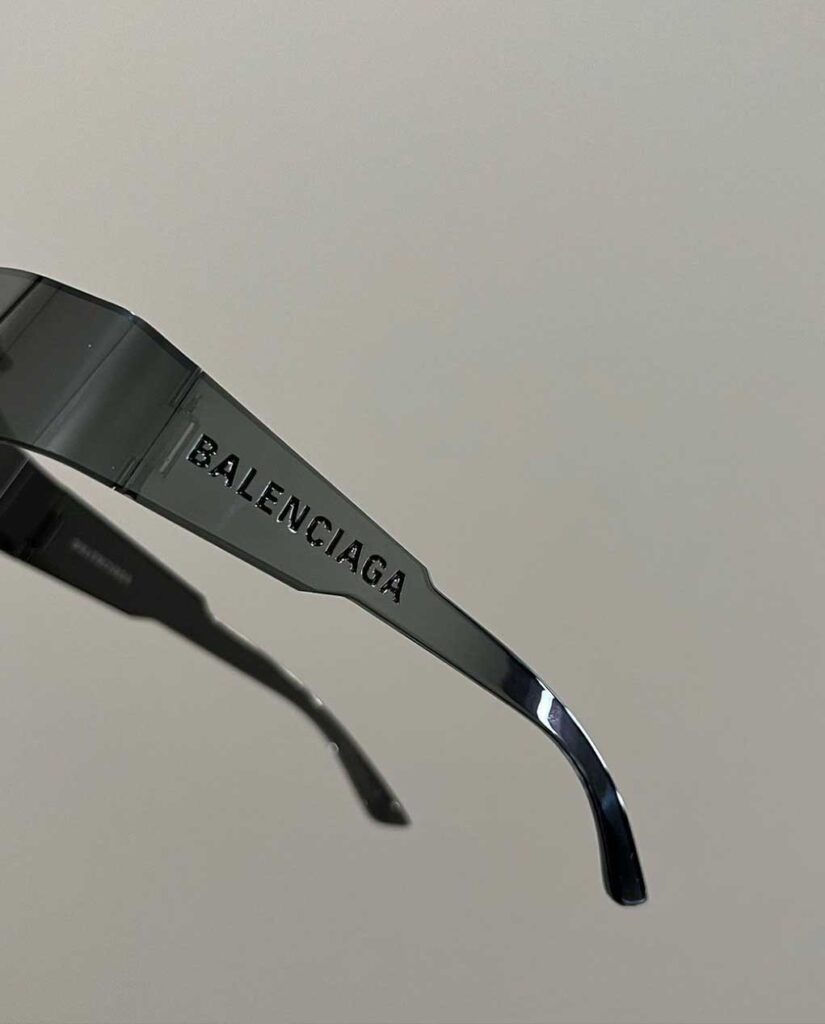 ---